WHY GO: The Getaway Mavens are not gamblers. So, it's really not like us to go gaga over a Casino where hoards of people stare banefully at bleeping, dinging, flashing slot machines – or at Blackjack and Poker tables – hoping for a payoff.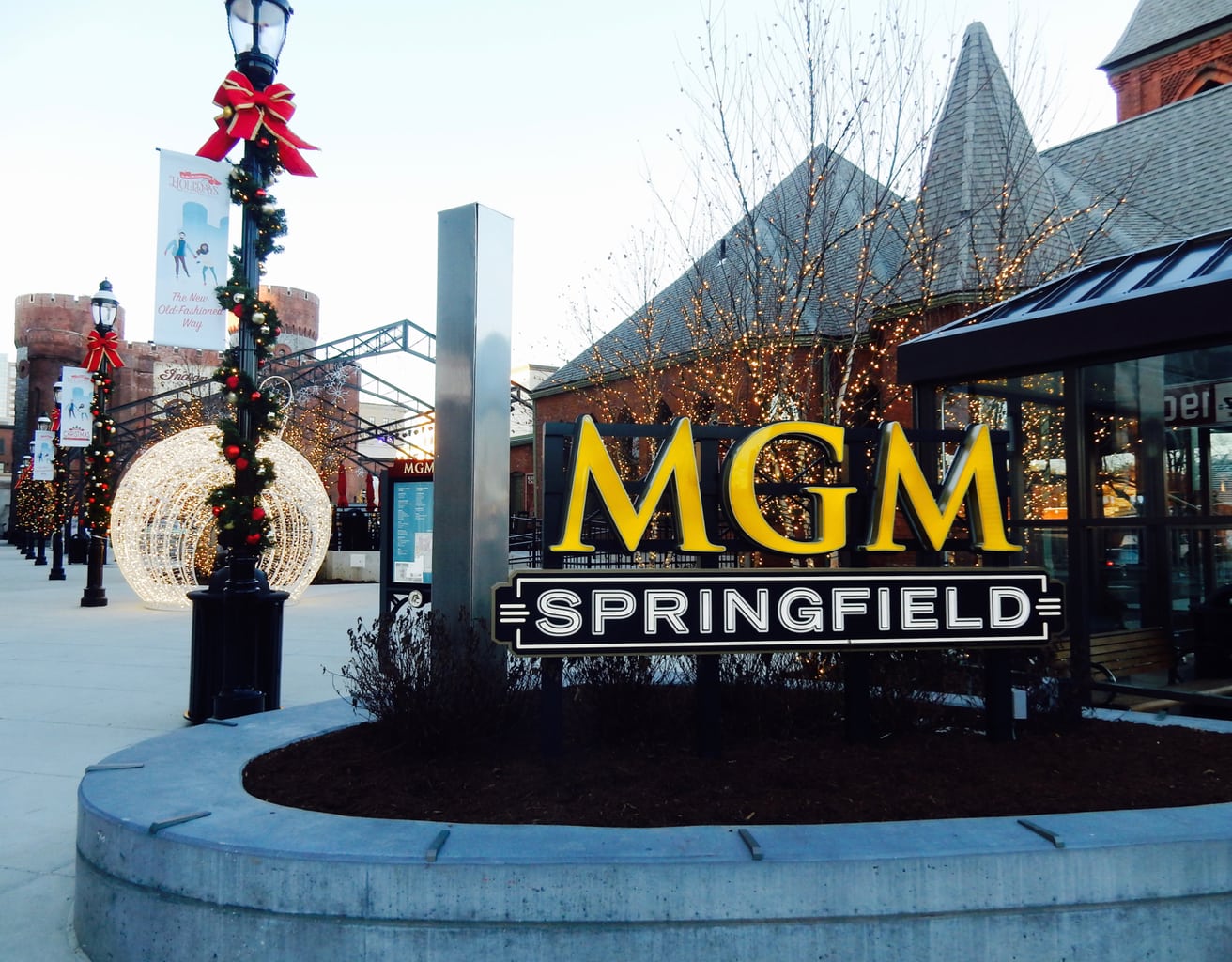 But here's the thing. Though ostensibly a gambling hall, MGM Springfield, the first MGM Resort in an already developed urban center, has brought life back to what was a down in the dumps municipality.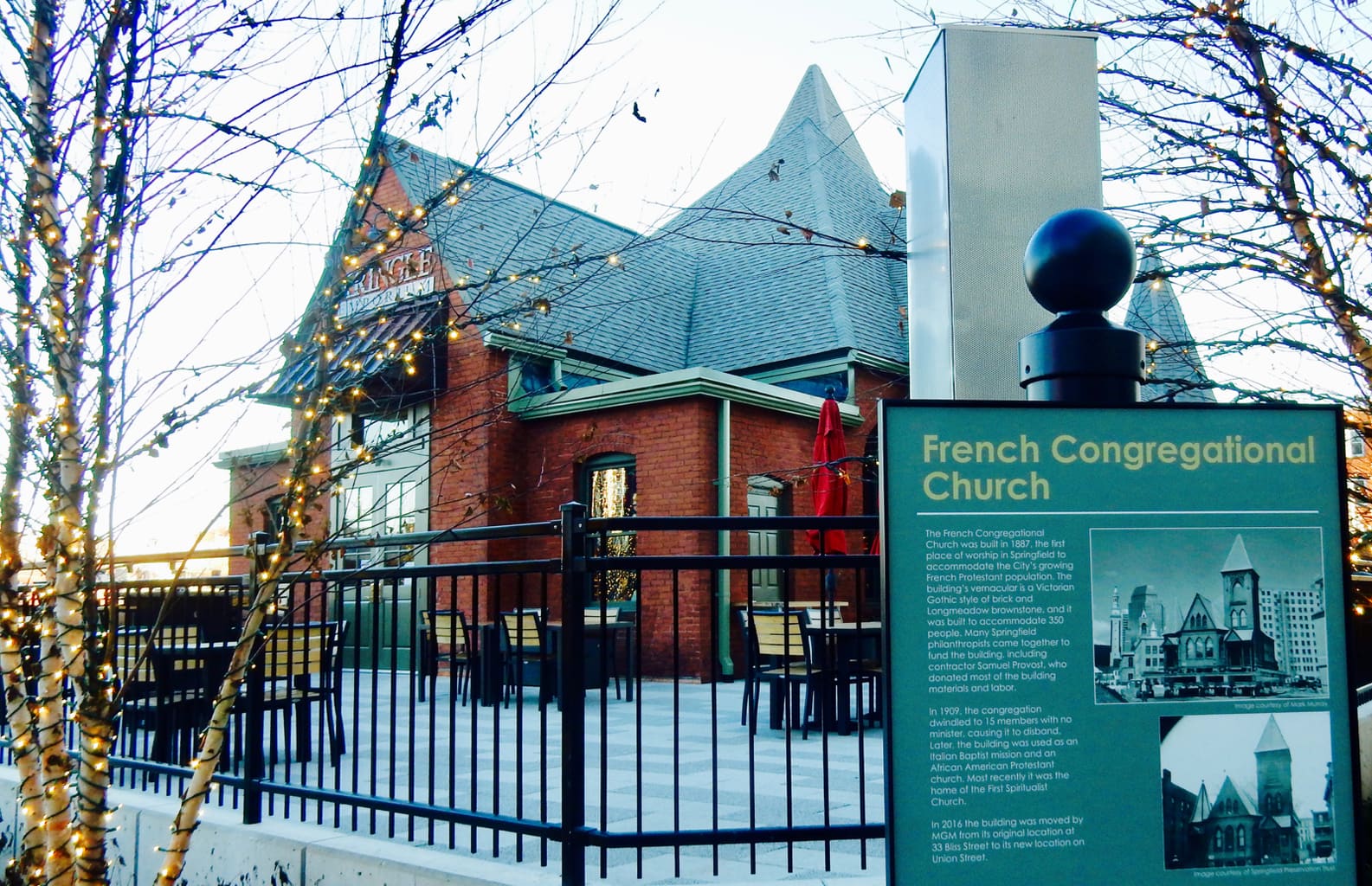 Some even claim that the MGM, opened in August 2018, is setting off a renaissance in this Western MA city.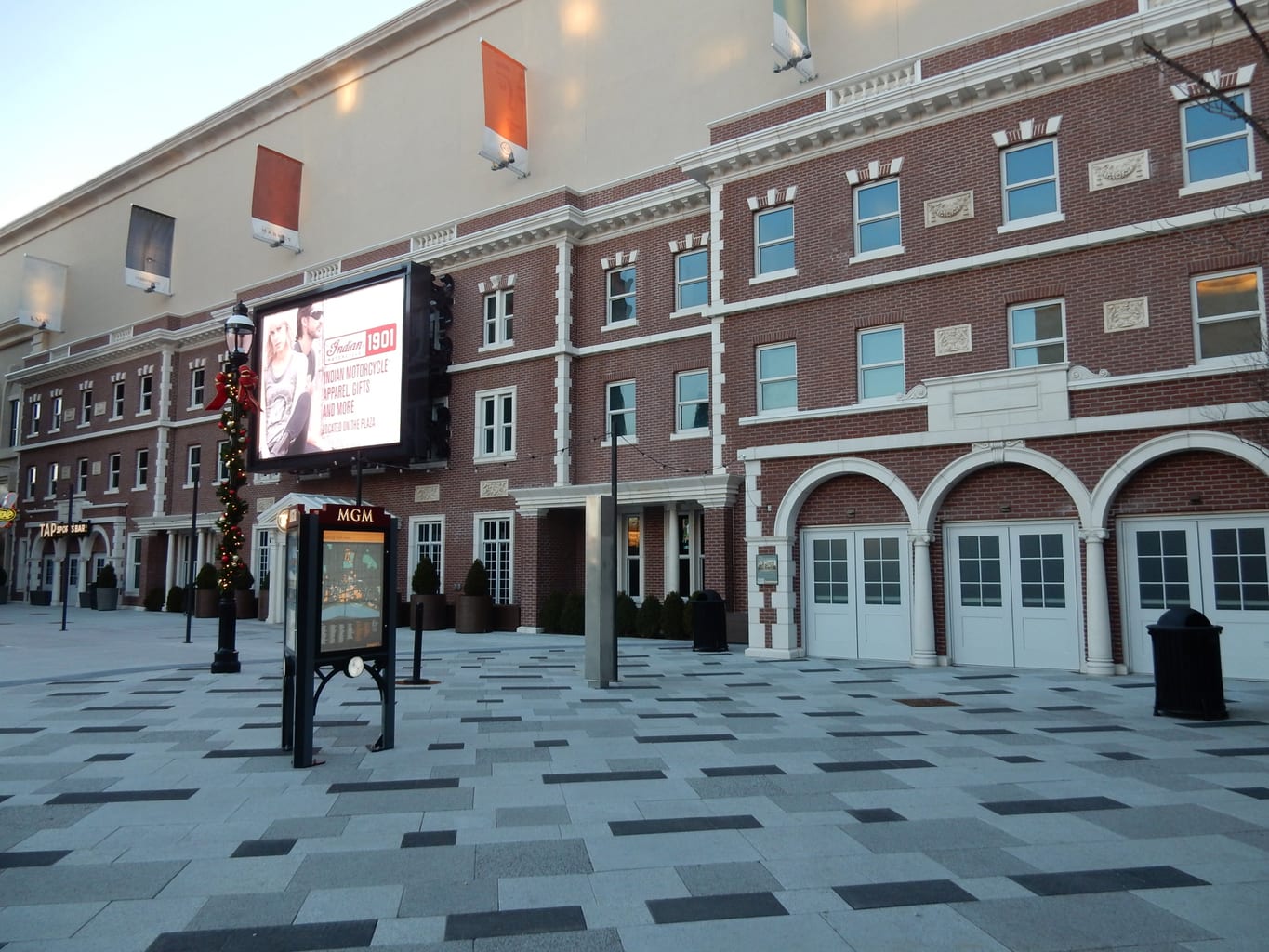 Through repurposing vacant buildings, creating an eye-catching entertainment Plaza, drawing headliners to the Mass Mutual Center (owned by the State of Massachusetts but now managed by MGM), opening fun restaurants and bars, offering the only full-service movie-theater in the area, and utilizing wit and nods to local legends in the construction of a very cool boutique hotel, MGM Springfield delivers a phenomenal "Staycation" beyond expectations. Even for people adverse to betting.
Honoring the Past, Celebrating the Now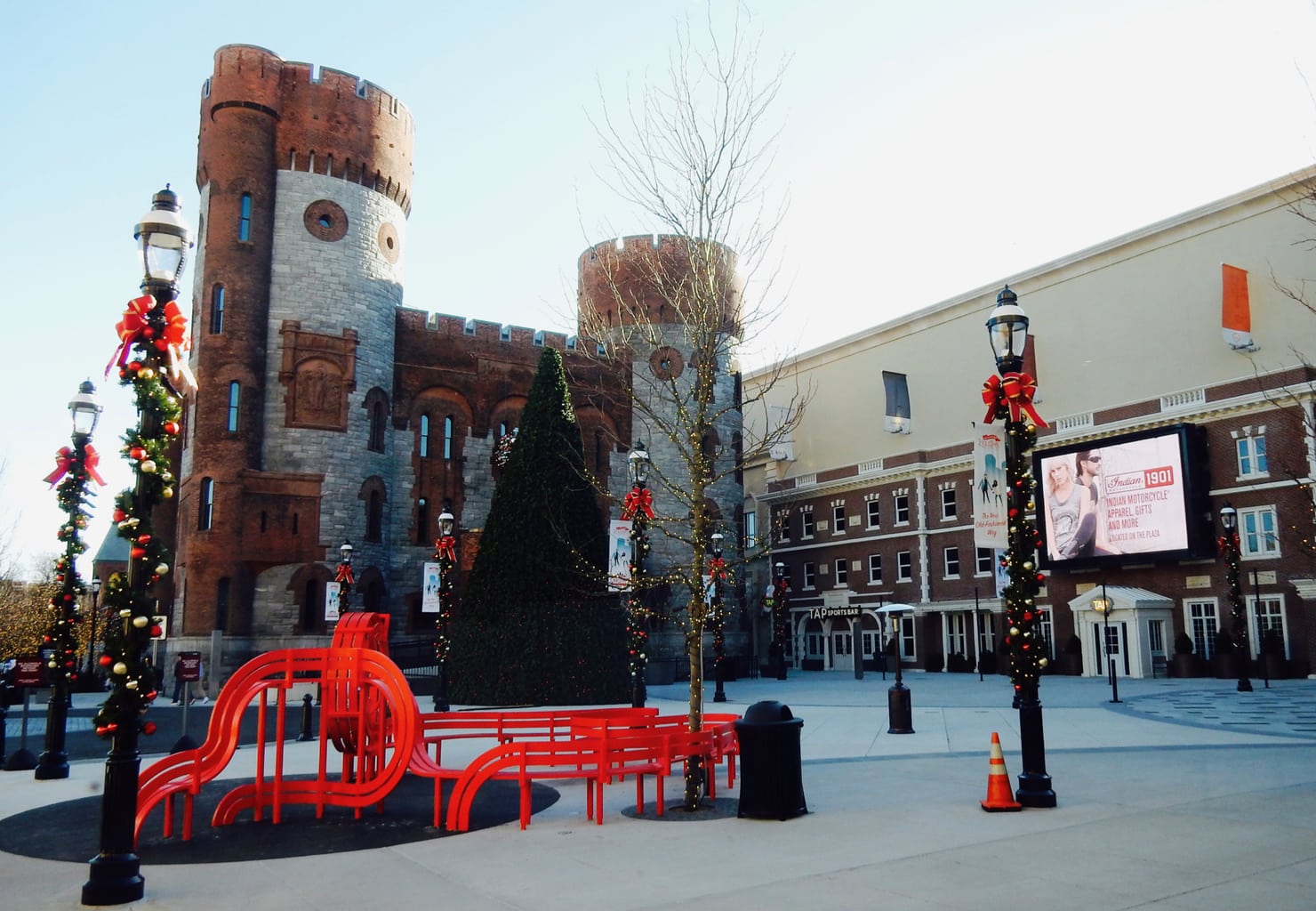 According to one spokesperson, "MGM could have plopped a new marble and glass building in the middle of Springfield, but didn't." What it did do was enfold the Victorian-Gothic French Congregational Church (now Kringle Candle Emporium), the old YWCA, the façade of the former Union House Hotel (now The Chandler Restaurant), and castle-cool Springfield Armory into its complex.
The result manages to honor the past while creating something modern. Poignantly, the "Barber Room" (in the salon) is named after the Mayor of Springfield's father, Alfonso Sarno, a much loved Springfield barber for six decades.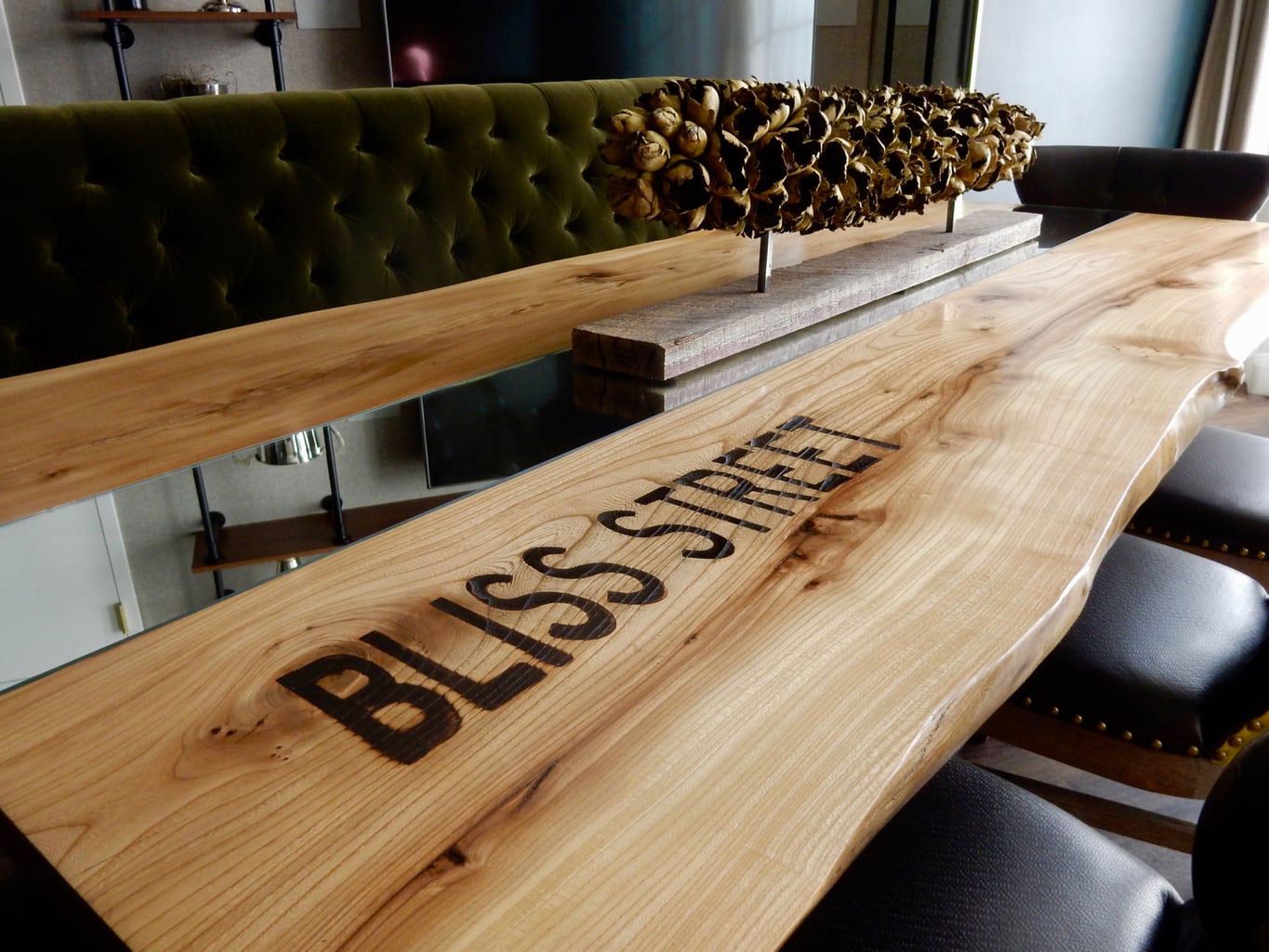 Architects and designers went so far as to pay homage to what once stood on this site. They fashioned en-suite dining room tables from trees chopped down on Bliss St. (now One MGM Way).
It's interesting to note that between the new and old buildings, there are 45 different window types alone. No wonder architecture hounds and new-hotel enthusiasts are starting to flock here.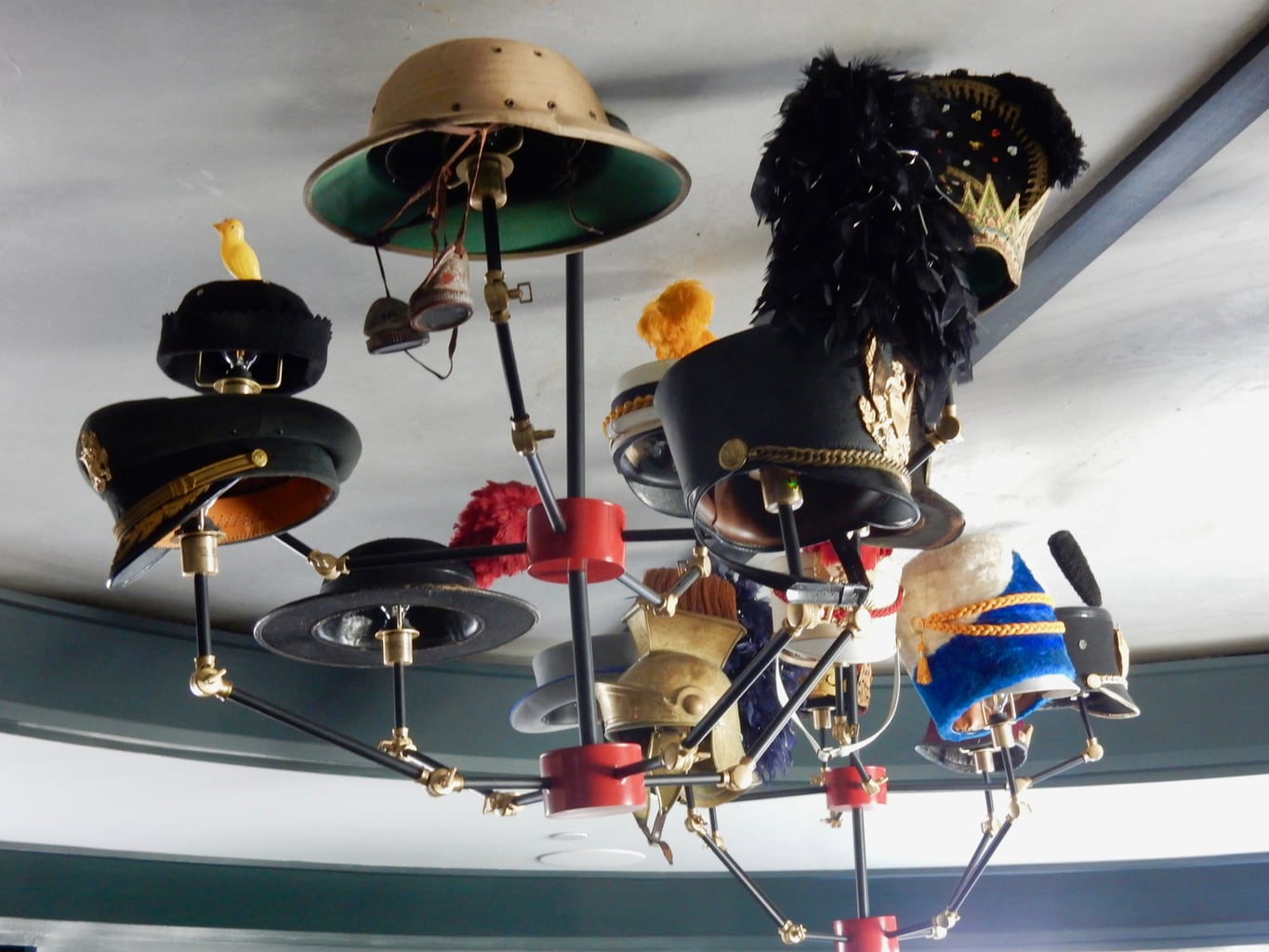 In fact, touches all over the place will make you smile, and are worth second and third looks. If you do nothing else, wander the casino property and study the chandeliers. Each one is a work of art, embellished with quirky artifacts: golf clubs in the TopGolf Swing Suites, band hats in one of the larger guest suites, trapeze bands in Tap Sports Bar, antique photos in the Commonwealth Bar and more.
First Impressions of MGM Springfield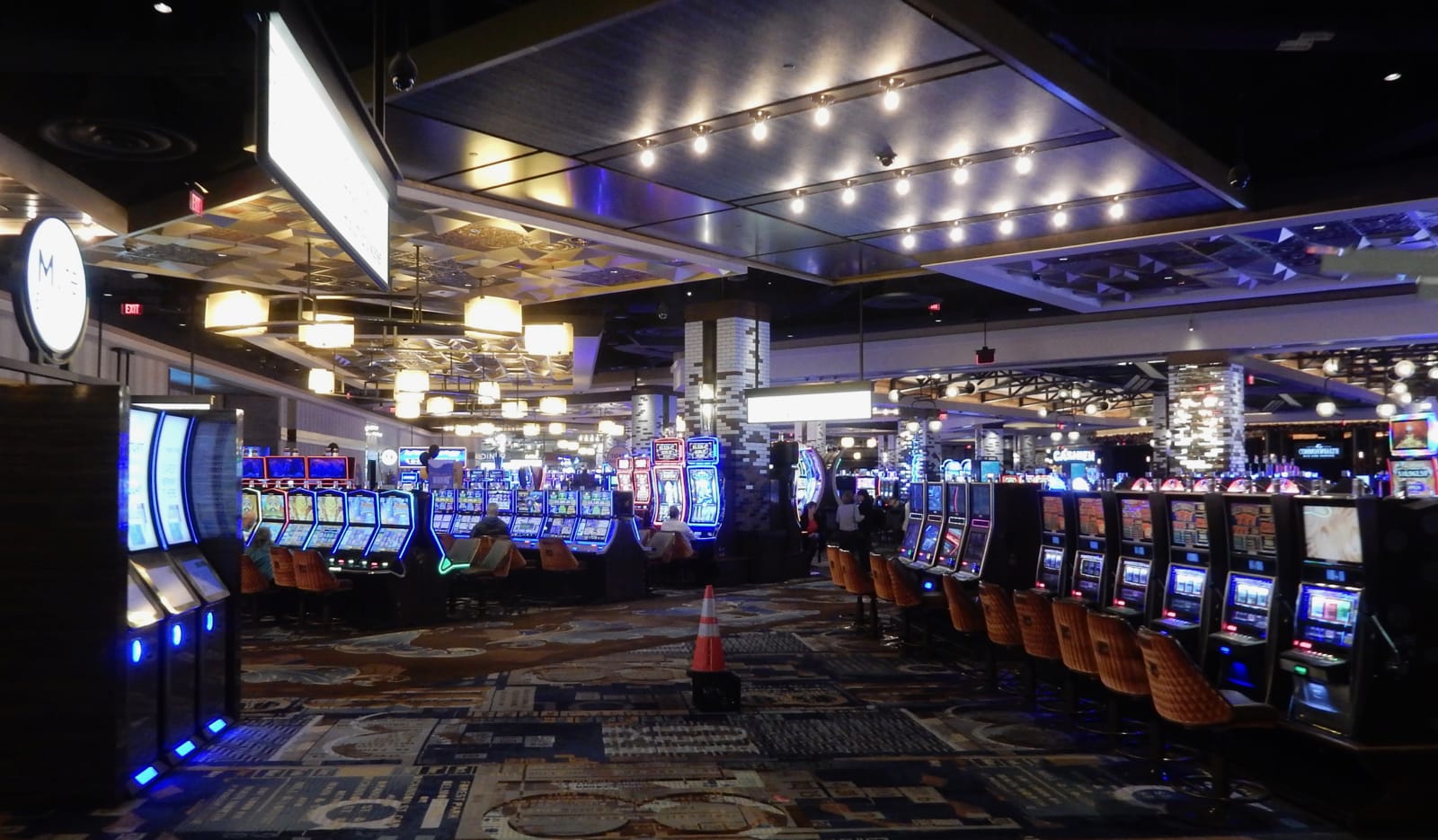 MGM Springfield takes up a good chunk of downtown, though its size is initially tough to discern. If driving in, choose the free Self Park garage (yes, I said free!). Take an elevator that delivers you right onto the Casino floor. You won't be able to avoid the labyrinth of slot machines in vast, seemingly endless, rooms as you make your way to the Hotel. But just go with it and follow signs.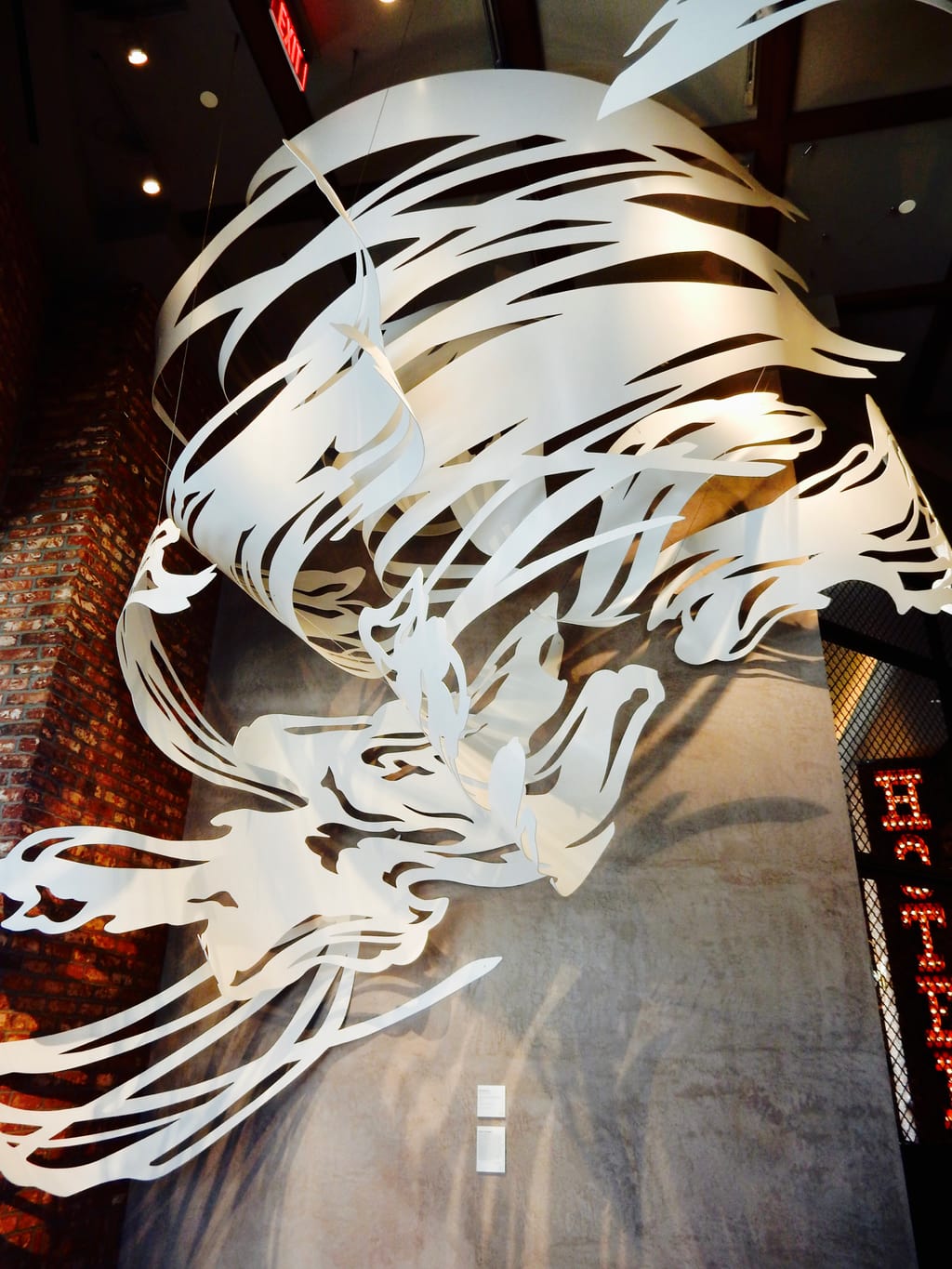 If dropped off, you'll enter the hotel at the corner of Main and Howard Street. There, you're greeted by the first of many art installations. The whirlwind of white ribbony steel, by Mia Pearlman, artfully envisions the tornado that tore through Springfield MA in 2011.
MGM Springfield Hotel Lobby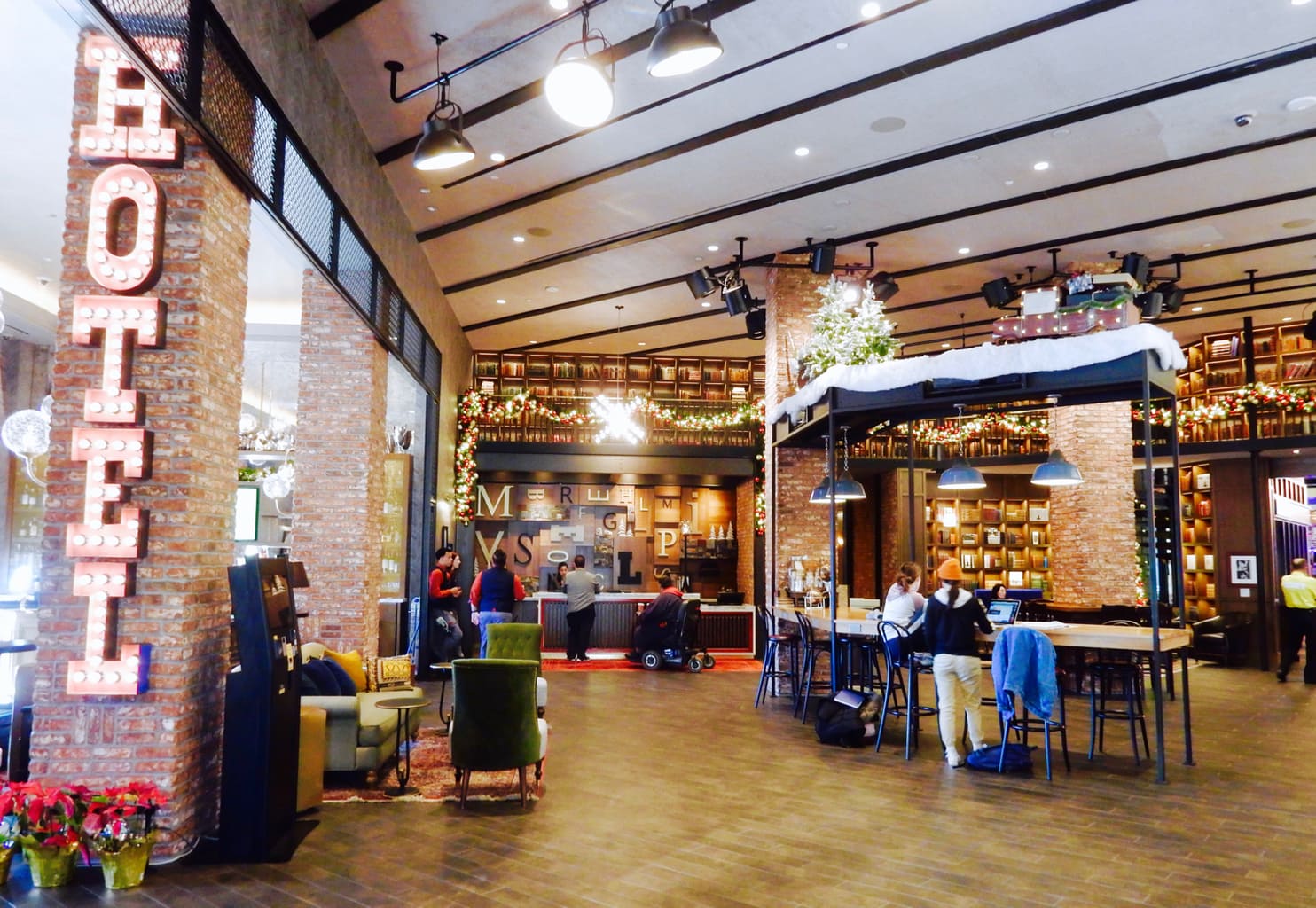 Unheard of and pretty ironic for a gaming resort, the MGM Springfield Hotel is a paean to giants in the literary world who once lived in the area. (Merriam-Webster of Dictionary fame, Emily Dickinson, Dr. Seuss and more).
And so, the hotel lobby is designed like a library. Yes, you read that correctly. A casino hotel with a lobby lined with bookshelves filled with real books. (e.g. A 1962 Agawam High School Yearbook favored by guests who graduated that year and were excited to see it). Furthermore, knickknacks gleaned from nearby Brimfield Flea Market gives guest rooms and common areas a whimsical vibe.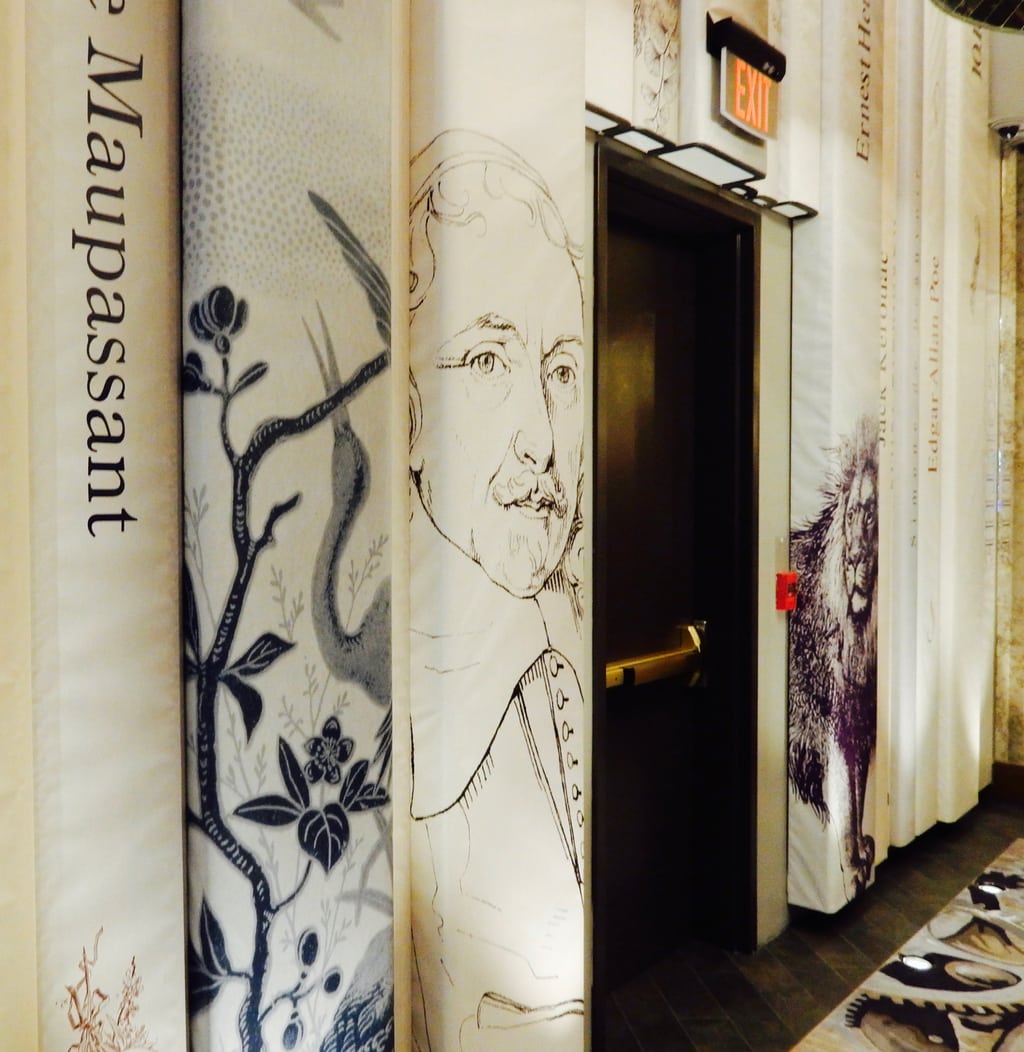 The large HOTEL sign once graced the façade of the Golden Gate Hotel in Las Vegas. Alphabet letters behind the reception desk look like enlarged Scrabble tiles. And check out the elevator bank! It's like walking into a giant shelf of favorite tomes.
Lobby Bar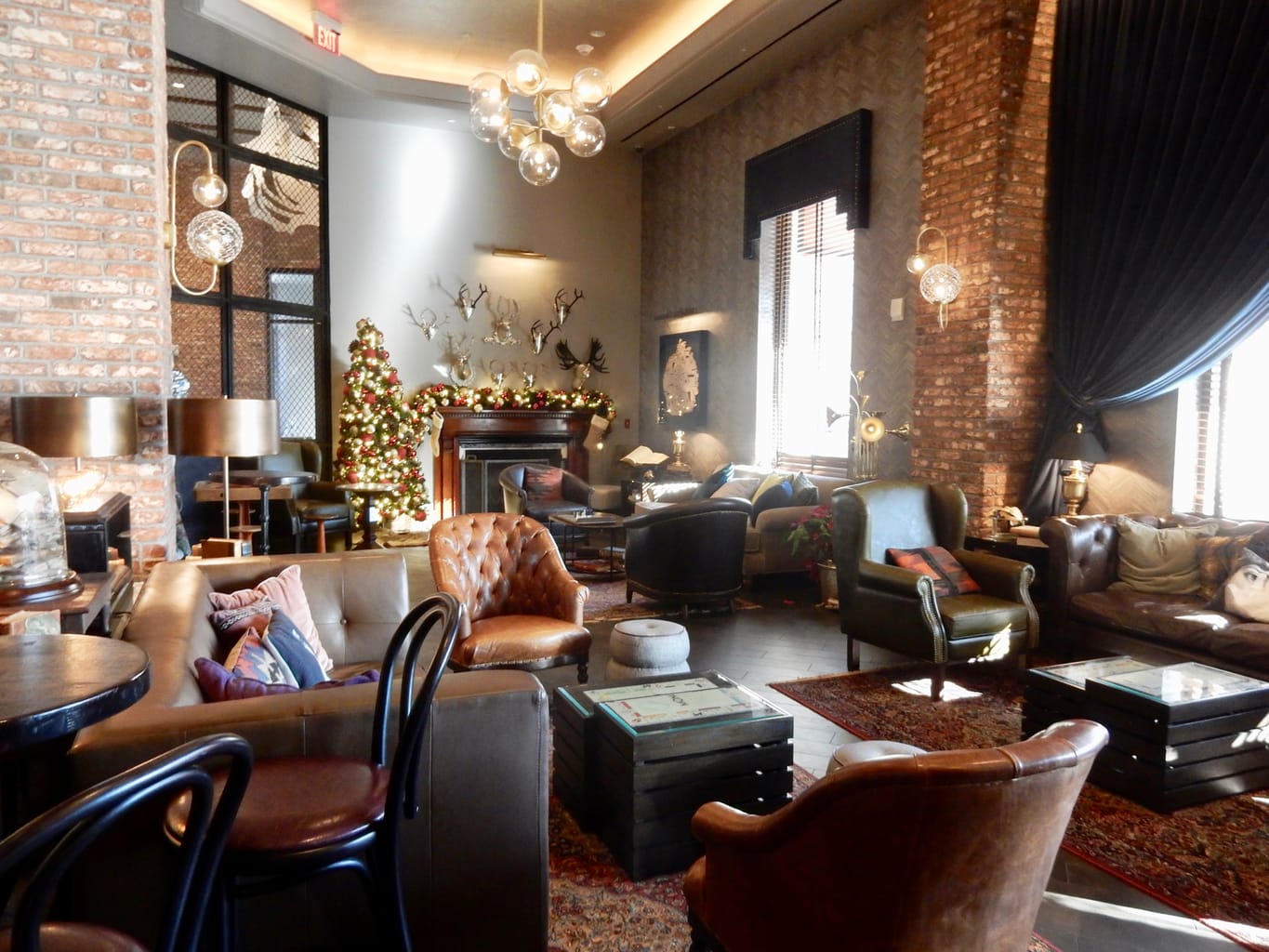 Make yourself at home in this living room like space. According to some, it's the best place on the property for funky-fun craft cocktails with names like Tequila Mockingbird, Gone With the Gin, and Fahrenheit 451 – the latter a Chartreuse based drink topped by fresh mint that is lit on fire.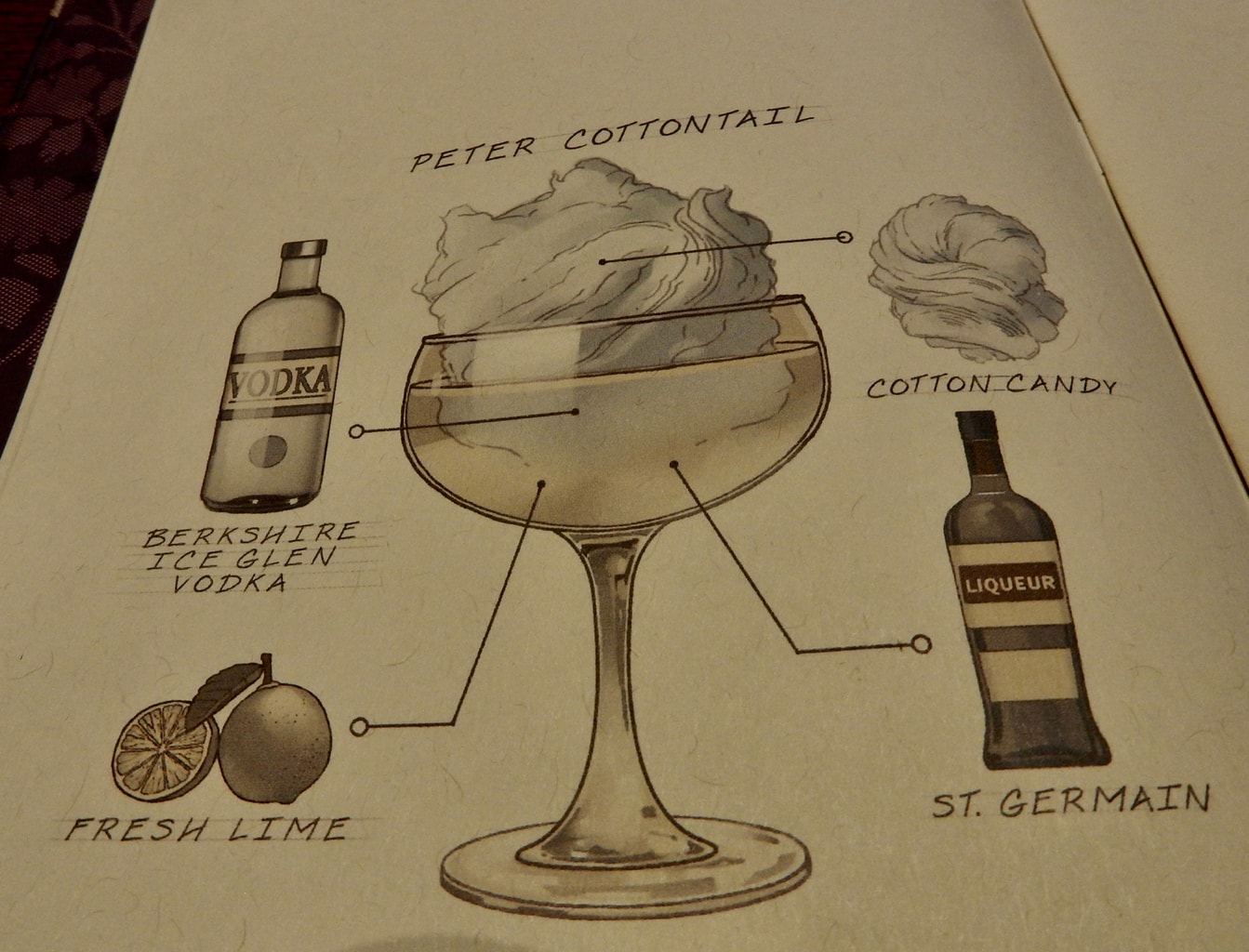 On Friday nights from 6-8, the Lobby Bar becomes a "Study Hall" where guests get a "Library Card" which is stamped every time you try one of the many newfangled cocktails.
MGM Springfield Hotel Rooms and Suites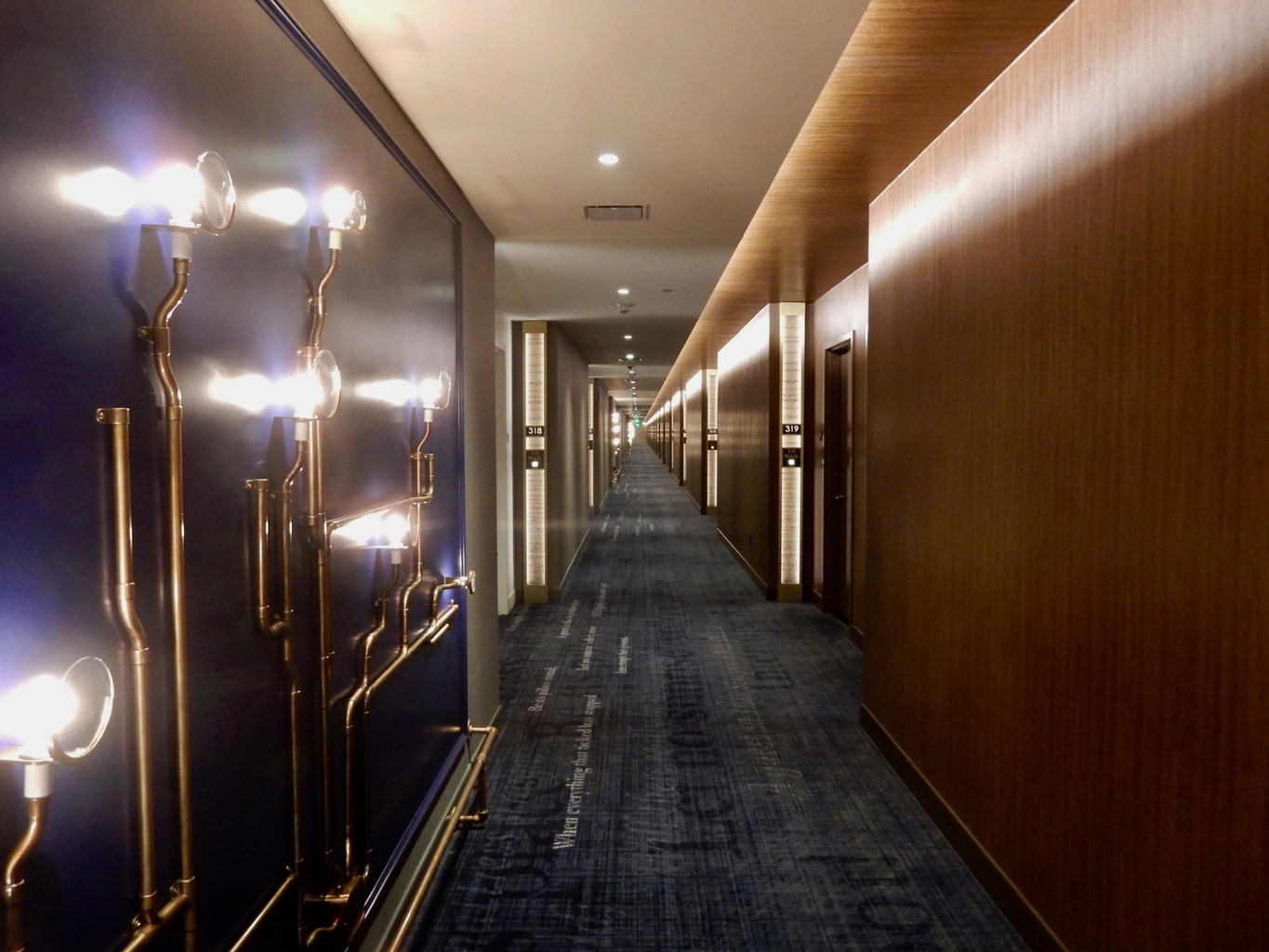 There are 252 rooms, including 16 suites, on five floors. As you make your way to your room pay attention to your surroundings. Excerpts from Emily Dickinson poetry are woven into the hallway carpets. Arrangements of sculptural lighting on hallway walls incorporate Dr. Seuss spectacles. US Mail signs outside each guest room door serve as Do Not Disturb or Service Requested lights.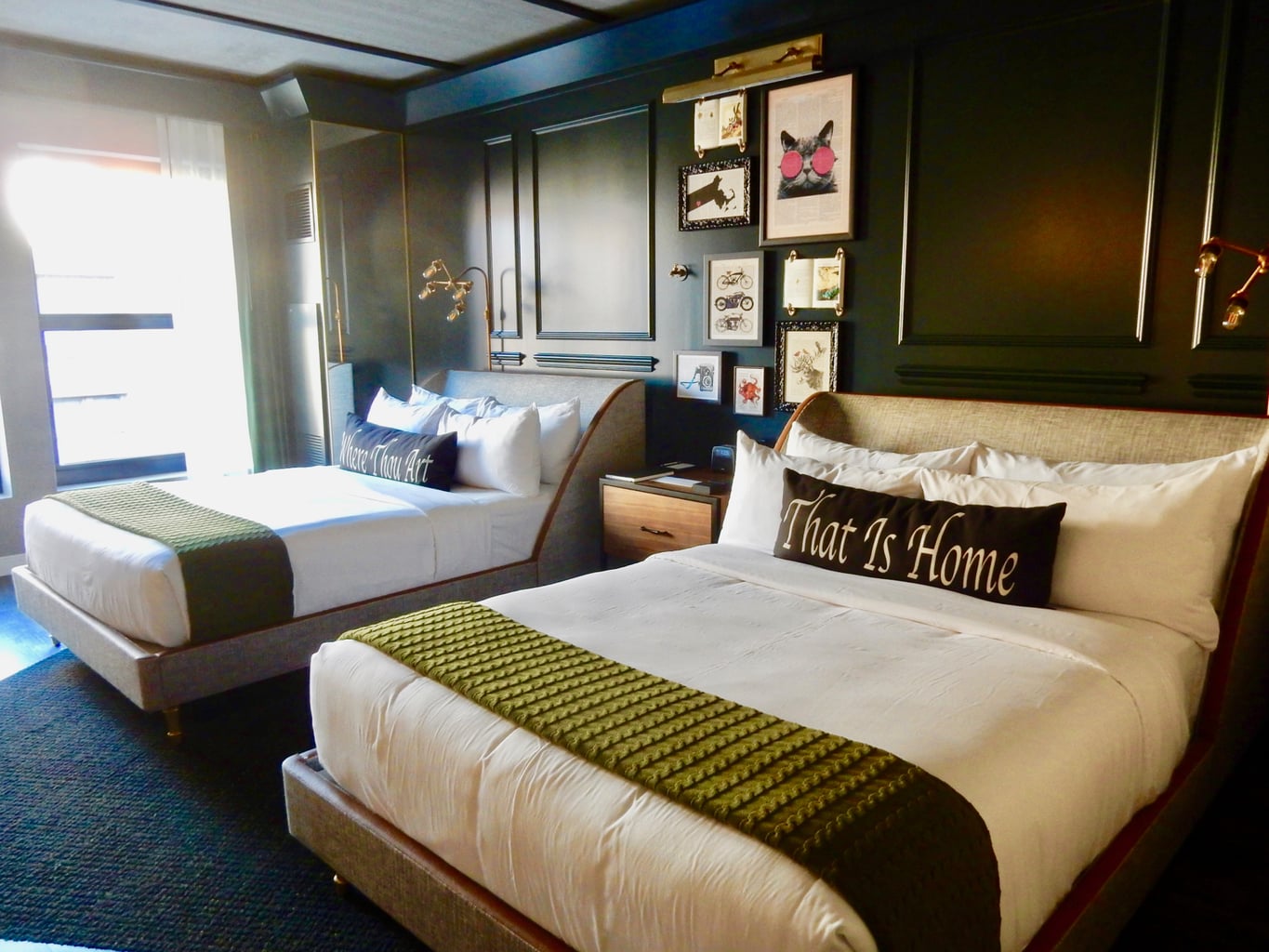 The creativity continues in the guest rooms, which are unlike any I've seen outside of a NYC boutique hotel. Steam-punk style reading lights loom over ultra-comfy beds distinguished by slanted backboards that are ergonomically perfect for reading before sleep.
Poured concrete ceilings, dark wainscoted walls splashed with bookish art, forest green cable knit throws, chairs upholstered in tweed and hound's-tooth with a punch of bold floral pillows – it's a masculine/feminine/Yin/Yang mash-up of a space that is at once giddily fun and seriously sumptuous.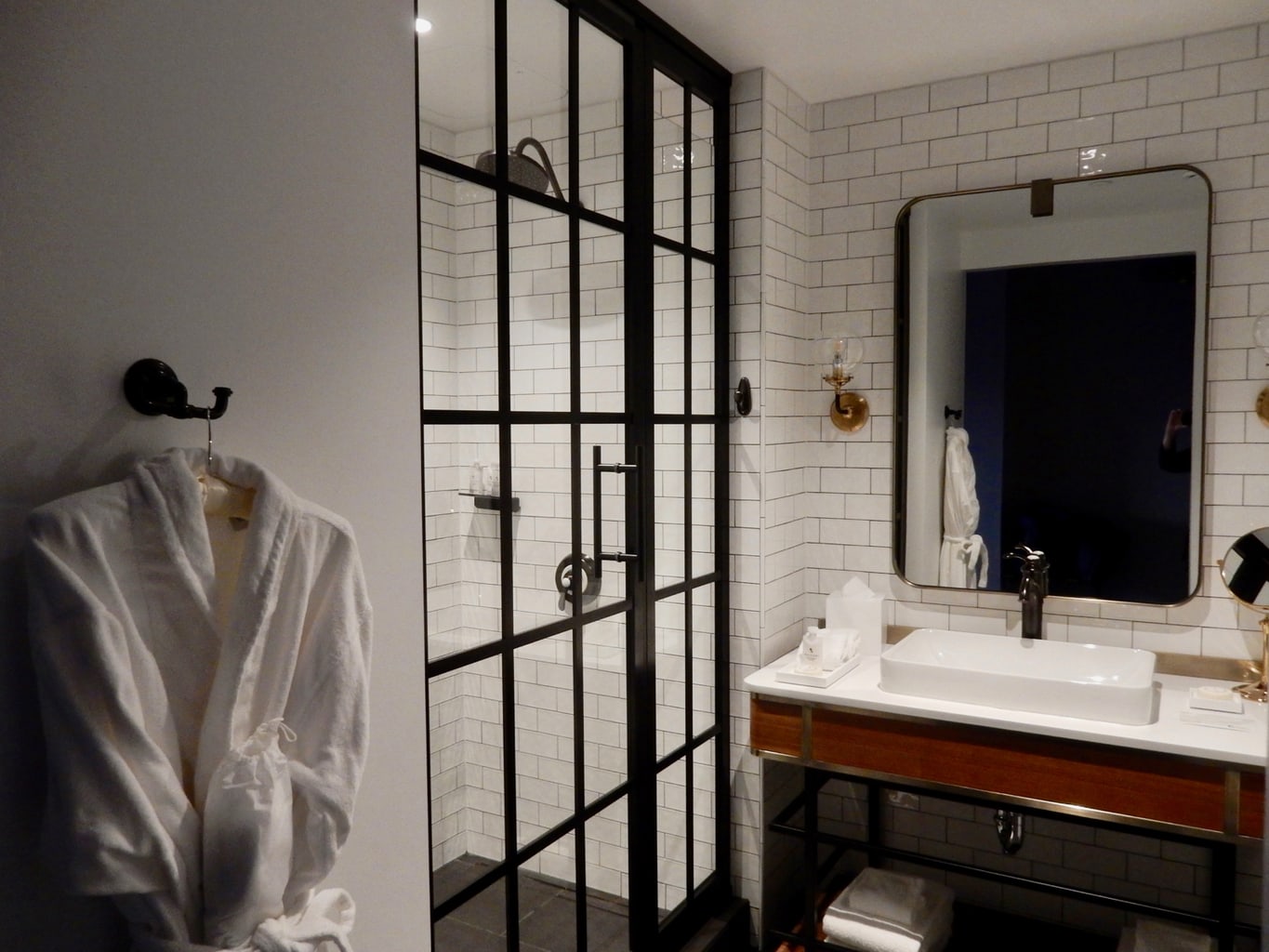 Bathrooms, too, stocked with Bvlgari toiletries, are unusually stylish. Casement window doors open into subway tile rain showers and snazzy sinks.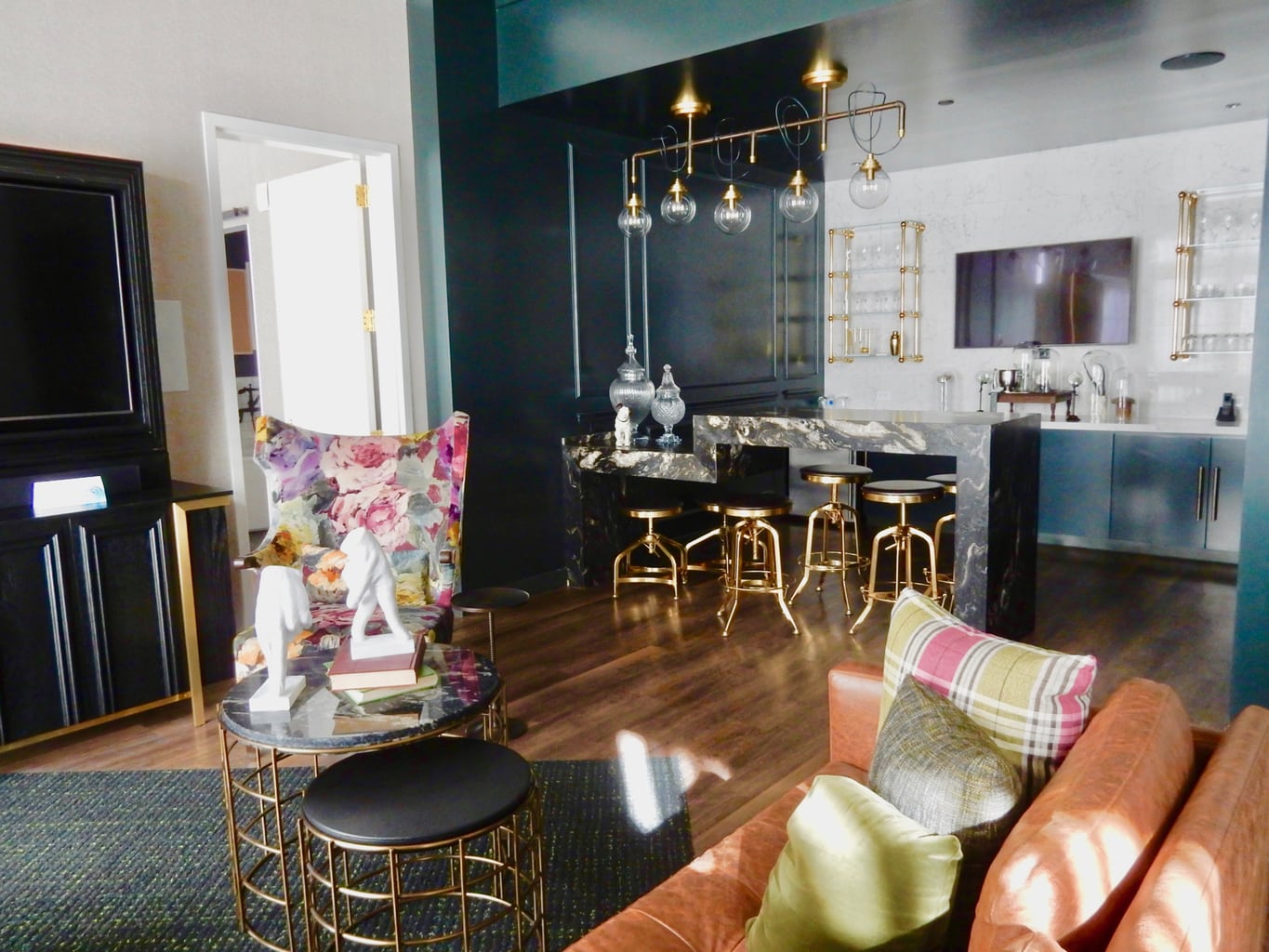 The 16 suites, with ample room for entertaining and lots more features, are always the first to sell out. The Presidential Suite on the 6th floor is unmarked, thus making it a discreet romantic getaway for 2 or a party space for a group of friends.
Amenities for Hotel Guests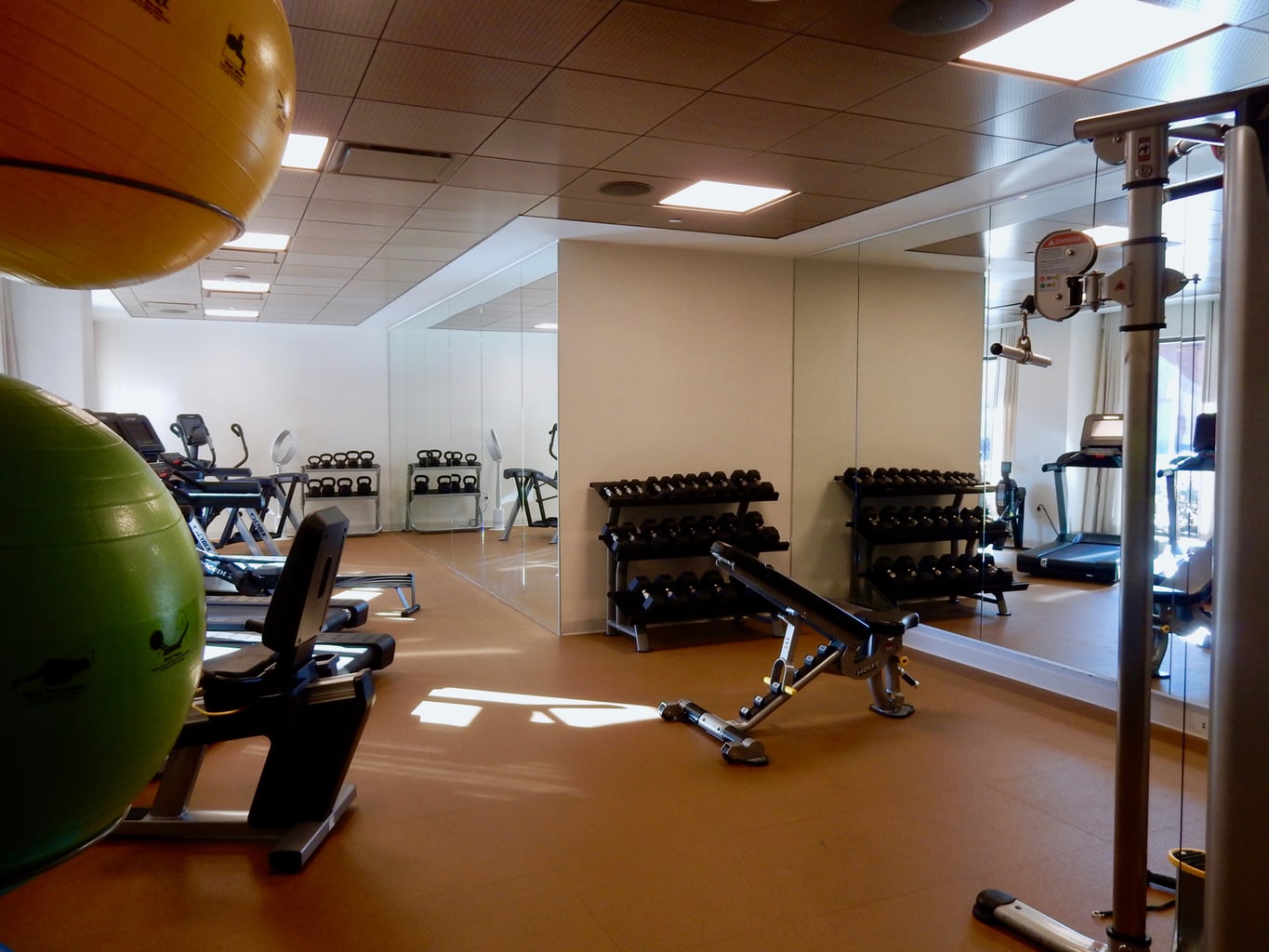 A small but well-appointed fitness room on the 2nd floor is outfitted with machines, balls, weights, water and towels.
In season outdoor roof deck pool is available to guests only.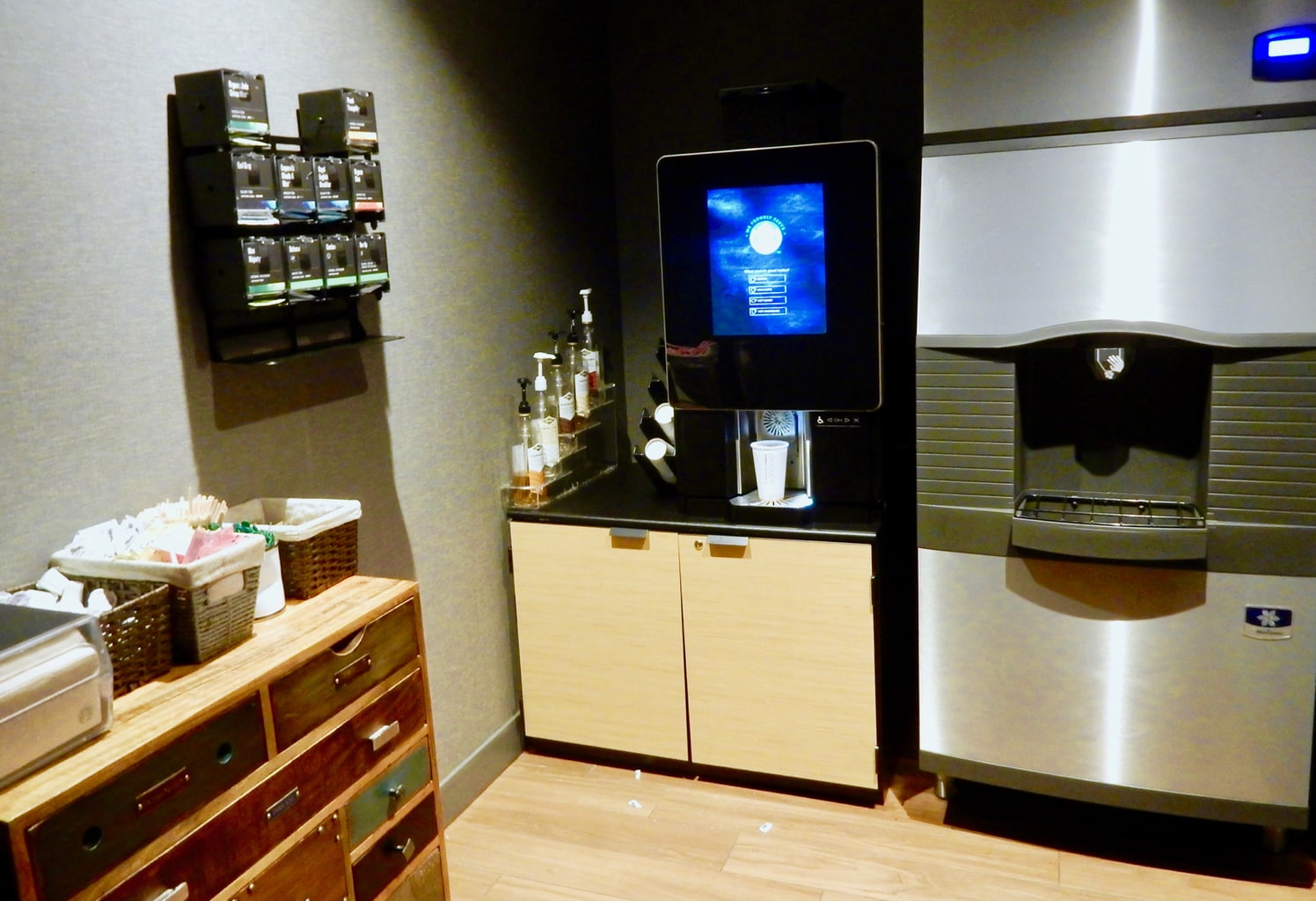 Starbucks coffee machine on 2nd floor dispenses free coffee at all hours.
A full service Starbucks can be found right off the lobby.
Room and suite rates from $189 to over $1000 per night depend on availability and time of year.
Steps from the MGM Springfield Hotel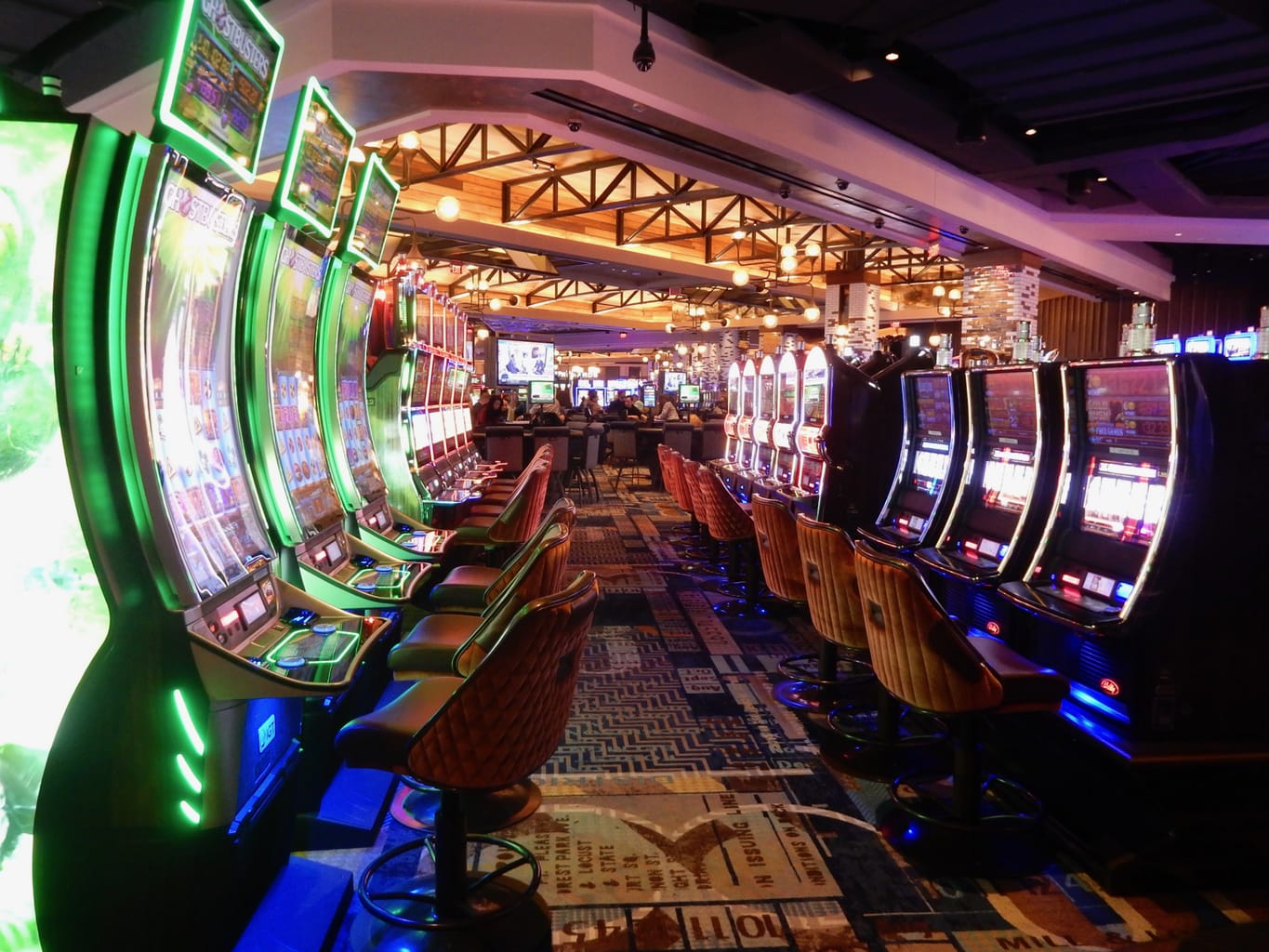 Just outside the hotel lobby – you'll find two shops. Essentials carries sundries, t-shirts and canned beer. Hannoush Jewelers, a local enterprise, captures the high rollers who look to spend jackpots on something diamond studded. It was important to the Resort developers to support regional businesses, rather than, say, a national brand like Tiffany's.
The Casino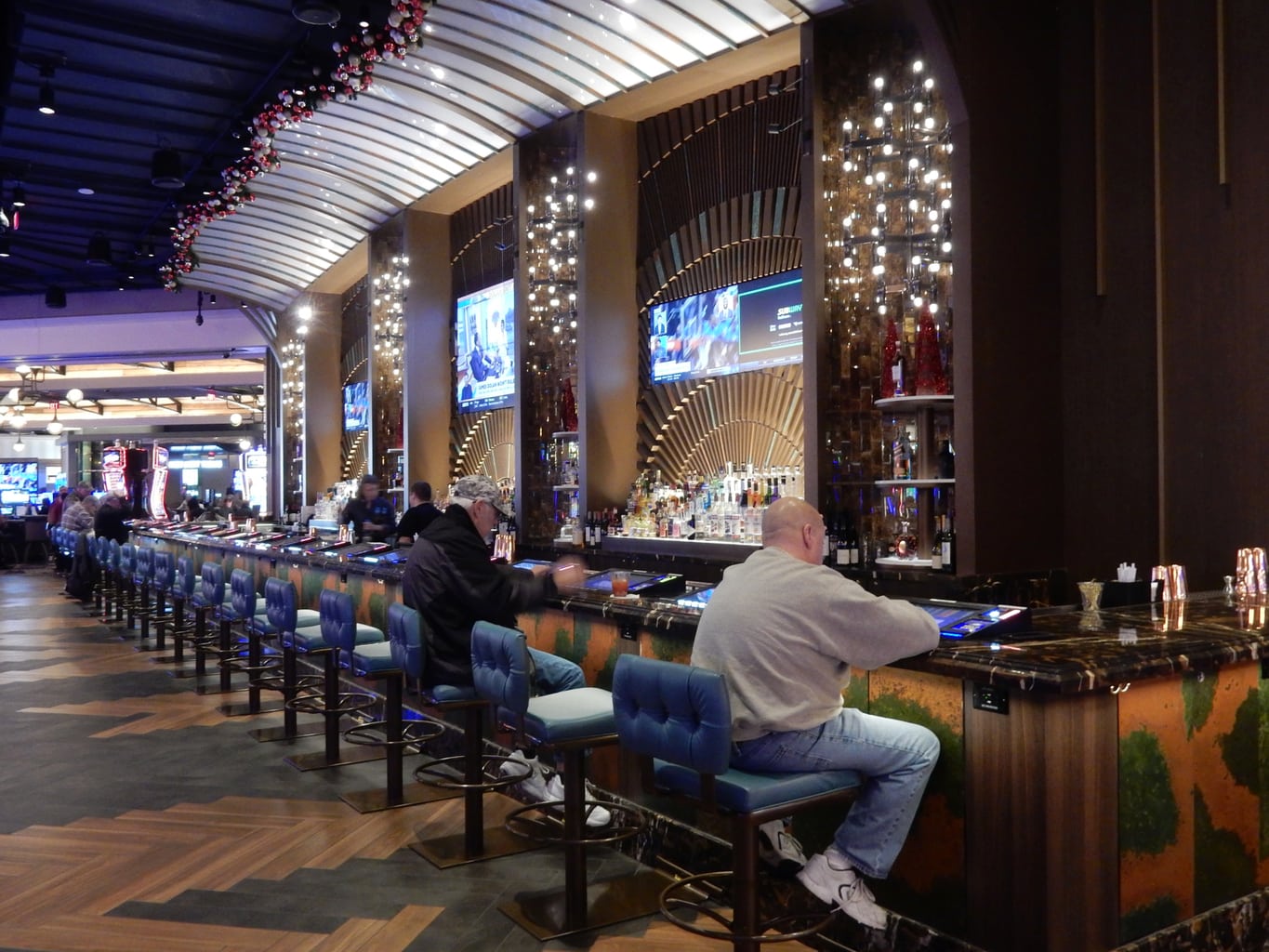 The MGM Hotel is obviously connected to the Casino. And once you step over the threshold from lobby to the gaming floor, you can't avoid 2,550 slot machines in 125,000 sq. ft of space. A cordoned off Poker Room, designed with aesthetics based on the Rolls Royce Phantom (manufactured in Springfield MA in the 1920's), is a hushed respite from the overstimulation of the rest of the place. Gamers can take advantage of free coffee, water, tea and Coca Cola products from automatic dispensers – and belly up to several bars – that line the outer perimeter of the casino.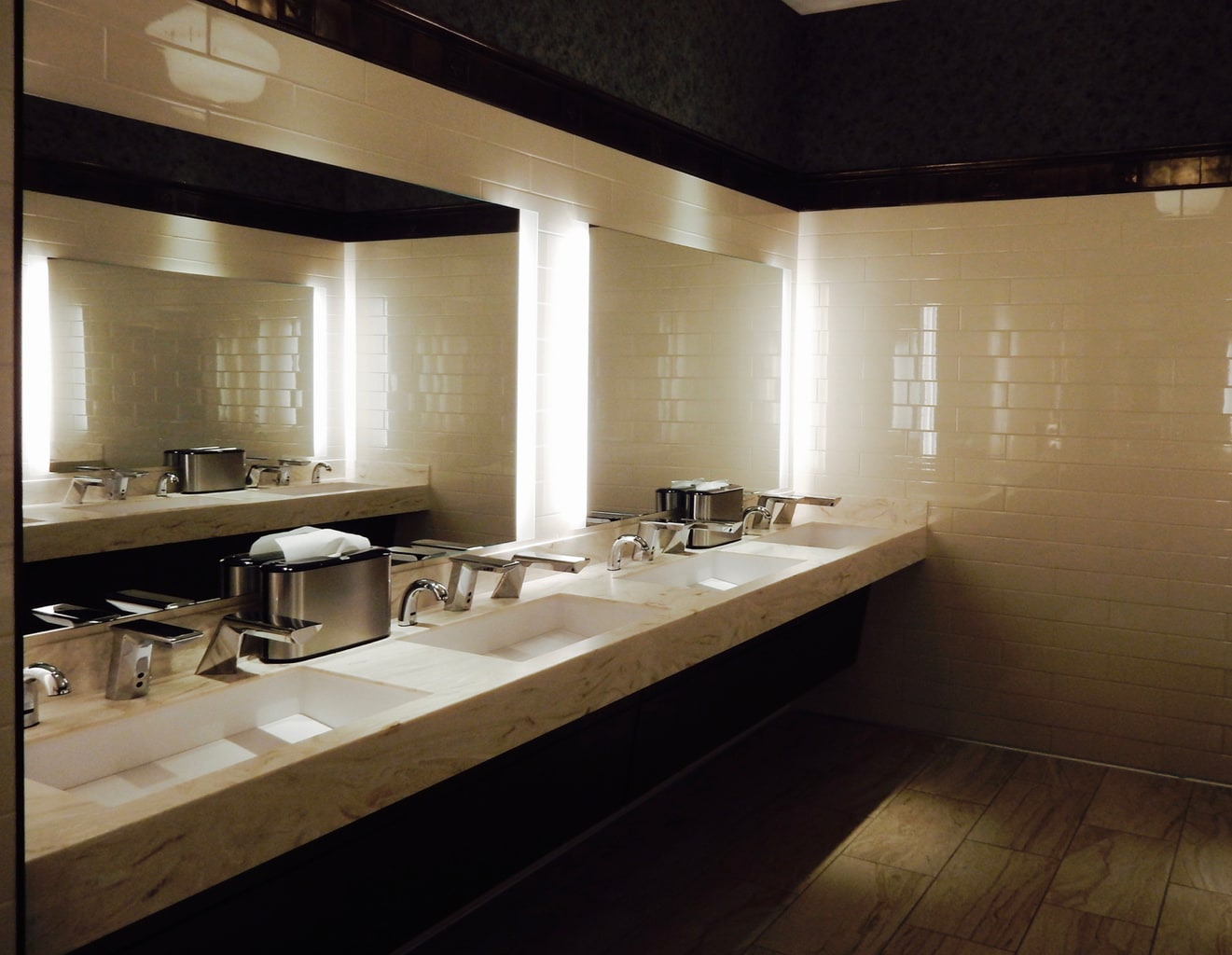 I'd be remiss if I didn't say something about the immaculate bathrooms in the casino area. Kudos to the employees who keep them sparkling clean. Each sink features a faucet, soap dispenser, AND an air hand dryer – something I've never seen before.
MGM's Loyalty Program
At all hours of the day, every day, people que up at the M Life Rewards counter to become a member of MGM's Loyalty Program. Yes, it's a business, and when you're in the business of (mostly) taking other people's money, it's good PR to show you're giving back in some way. In this case with points every time you load up your card for the slots, when you purchase food and drinks, or buy stuff in the resort's shops.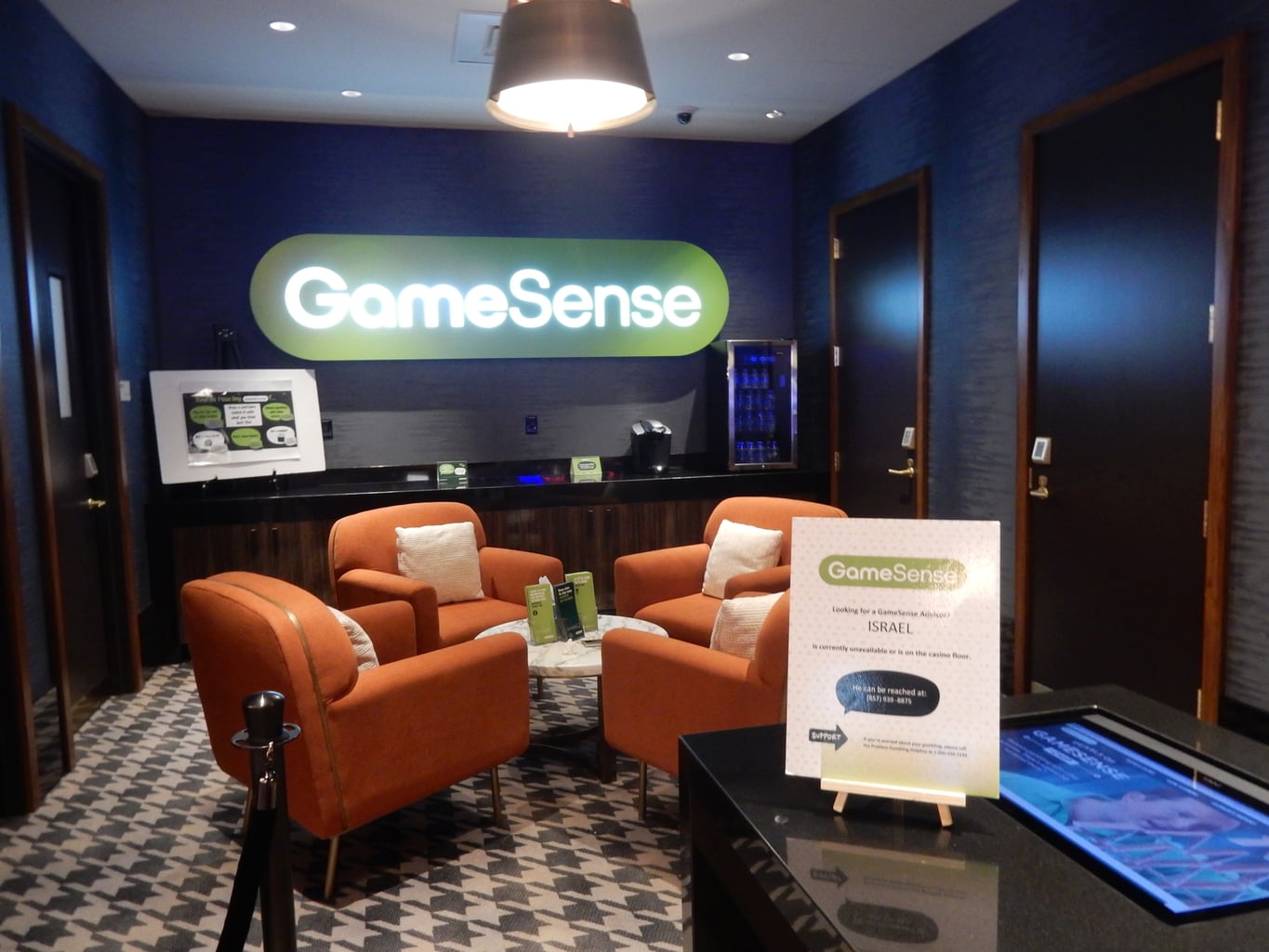 To its credit, MGM Springfield features a very visible Game Sense office – available to people who might be confused by the games, need the odds spelled out, or require counseling for gambling addiction.
Drinking and Dining At MGM Springfield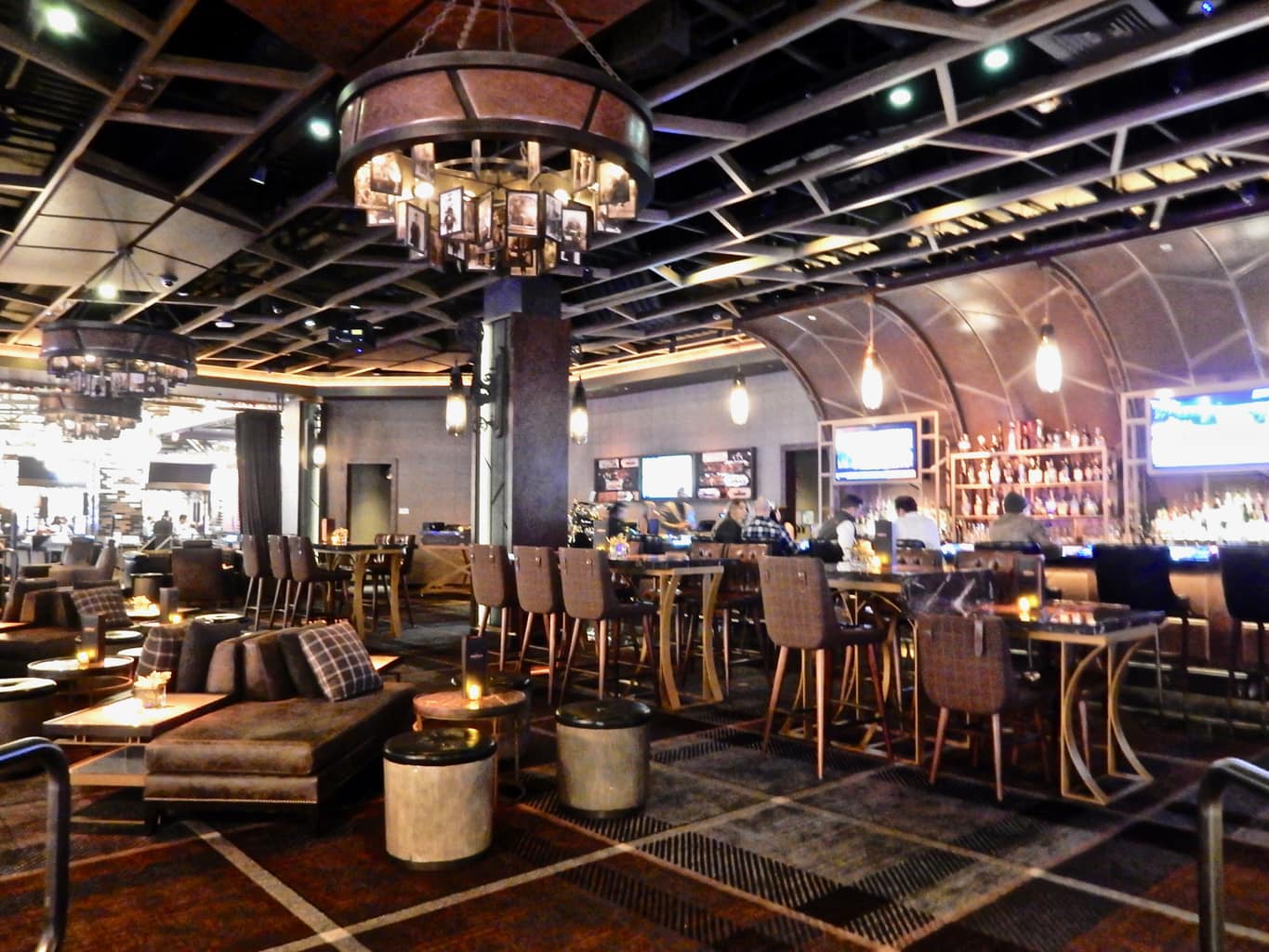 Commonwealth Bar
I love a craft cocktail with an outrageous story – and the Commonwealth Bar does not disappoint. The "Indian Sidecar" costs $25,000…. but comes with a motorcycle. Yes, the Indian Motorcycle was first built and subsequently manufactured in Springfield MA, and has recently made a comeback (though no longer made here). This very expensive drink honors that heritage.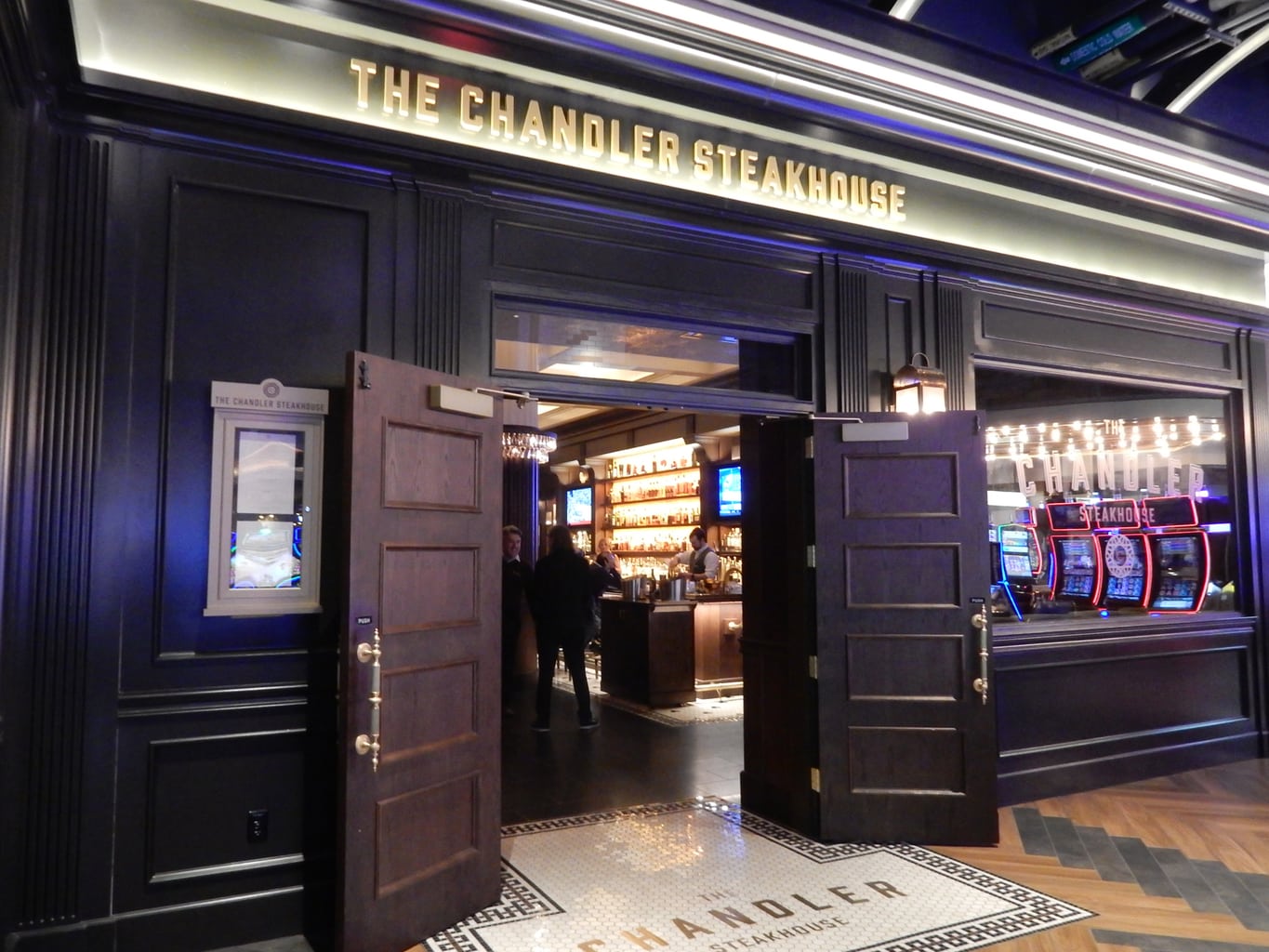 The Chandler Steakhouse
If you had a "good day," or just want to dine in one of the finest restaurants in Springfield, book a linen covered table at The Chandler Steakhouse. This low lit establishment has all the accoutrements of a swanky steakhouse. Circular dining room with leather banquettes? Check. Fawning waiters? Check. Great wines by the glass? Check. Lamp shade votives? Yep.
The bread course – an excellent pull-apart dense popover – came hot and fresh from the oven. Clubby appetizers, like Oysters Rockefeller ($18), Roasted Bone Marrow ($16) are good, steaks from $44-$58 are of course the featured meal, but even vegans can find something to eat. (On the day I dined – it was a Cauliflower Steak for $24).
And non-meat eaters can choose from several seafood and chicken dishes. My Caramelized Scallops over shaved Brussels Sprouts and cauliflower cream ($34) was peppery and tasty – a perfect counterpoint to that glass of Pinot.
Cal Mare Italian Restaurant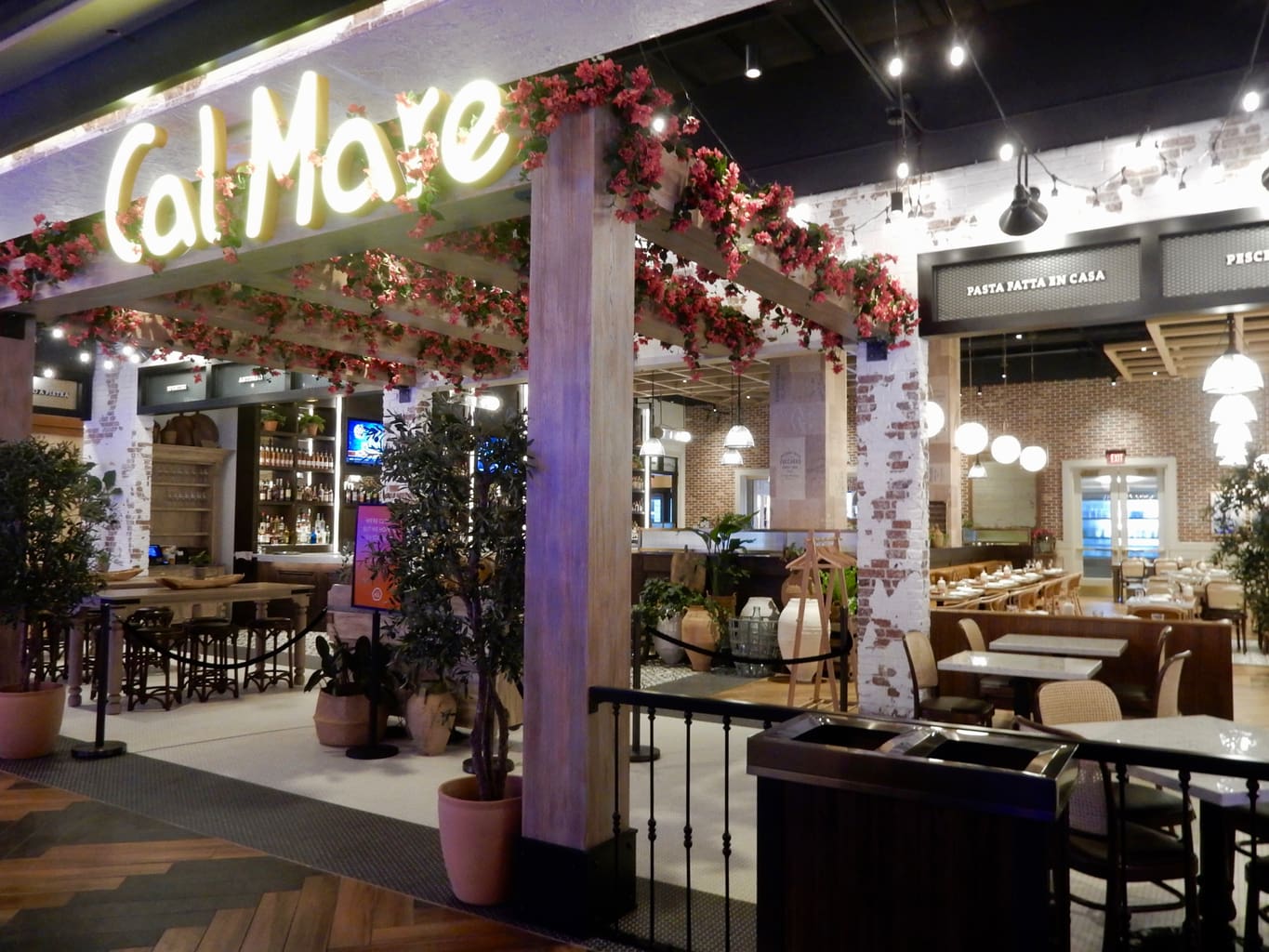 At the other end of the casino floor, find Cal Mare Italian Restaurant – a pretty, open space with good pasta dishes, and a walk-up wood-fire pizza annex.
Tap Sports Bar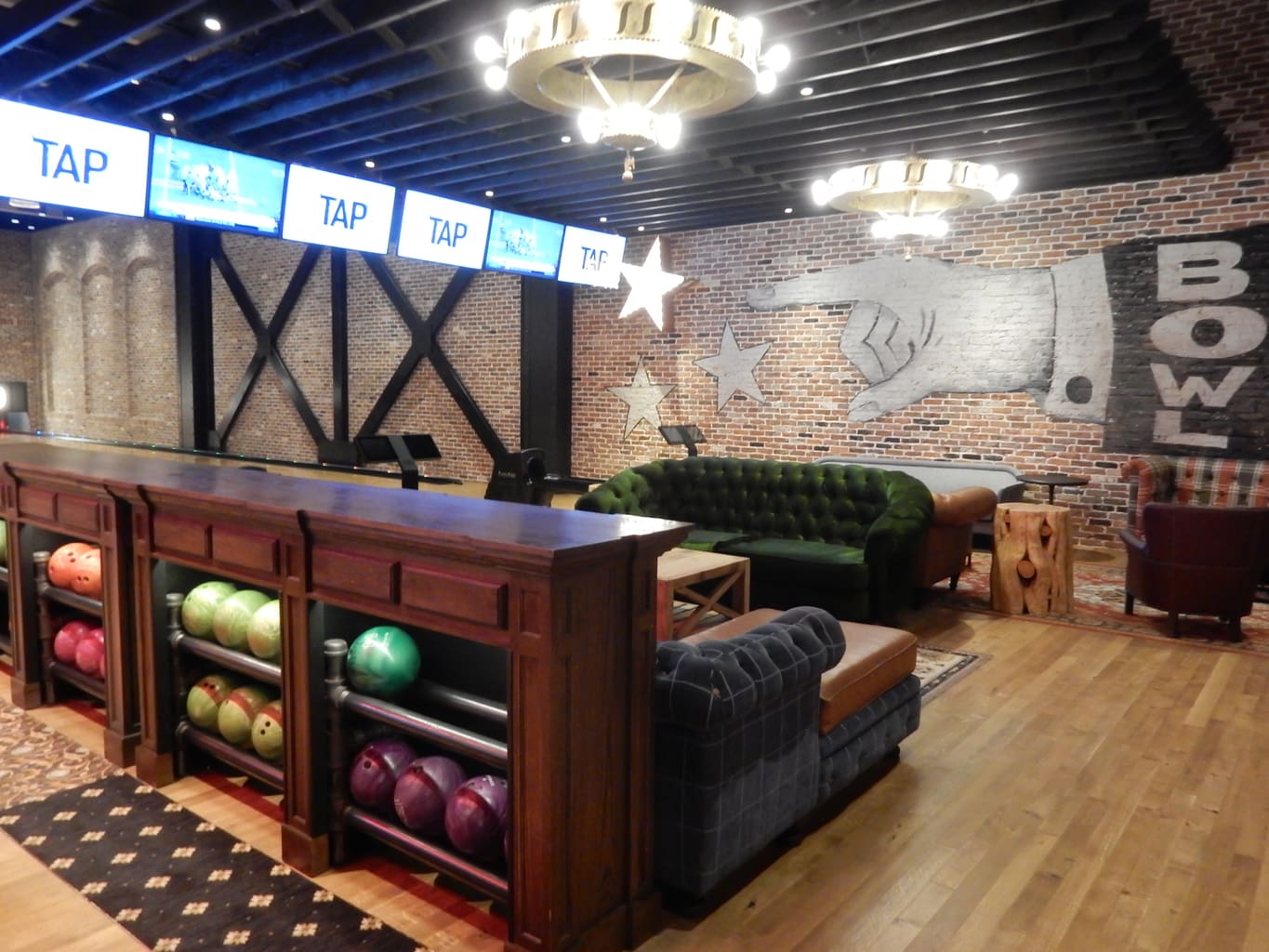 There are screens galore (60 in all) playing all manner of sporting events at Tap Sports Bar, and the food decent, pub grub (burgers, wings, smoked brisket chili, etc). But what makes this spot so alluring is the 10-lane bowling alley in the back: from the looks of it, a very popular spot for neighboring office workers during a winter weekday lunch break. I heard that all lanes are already booked weekends through the end of the year. Tap Sports Bar is known, of course, for it's beer on "tap," burgers and "super fun aps."
South End Market Food Court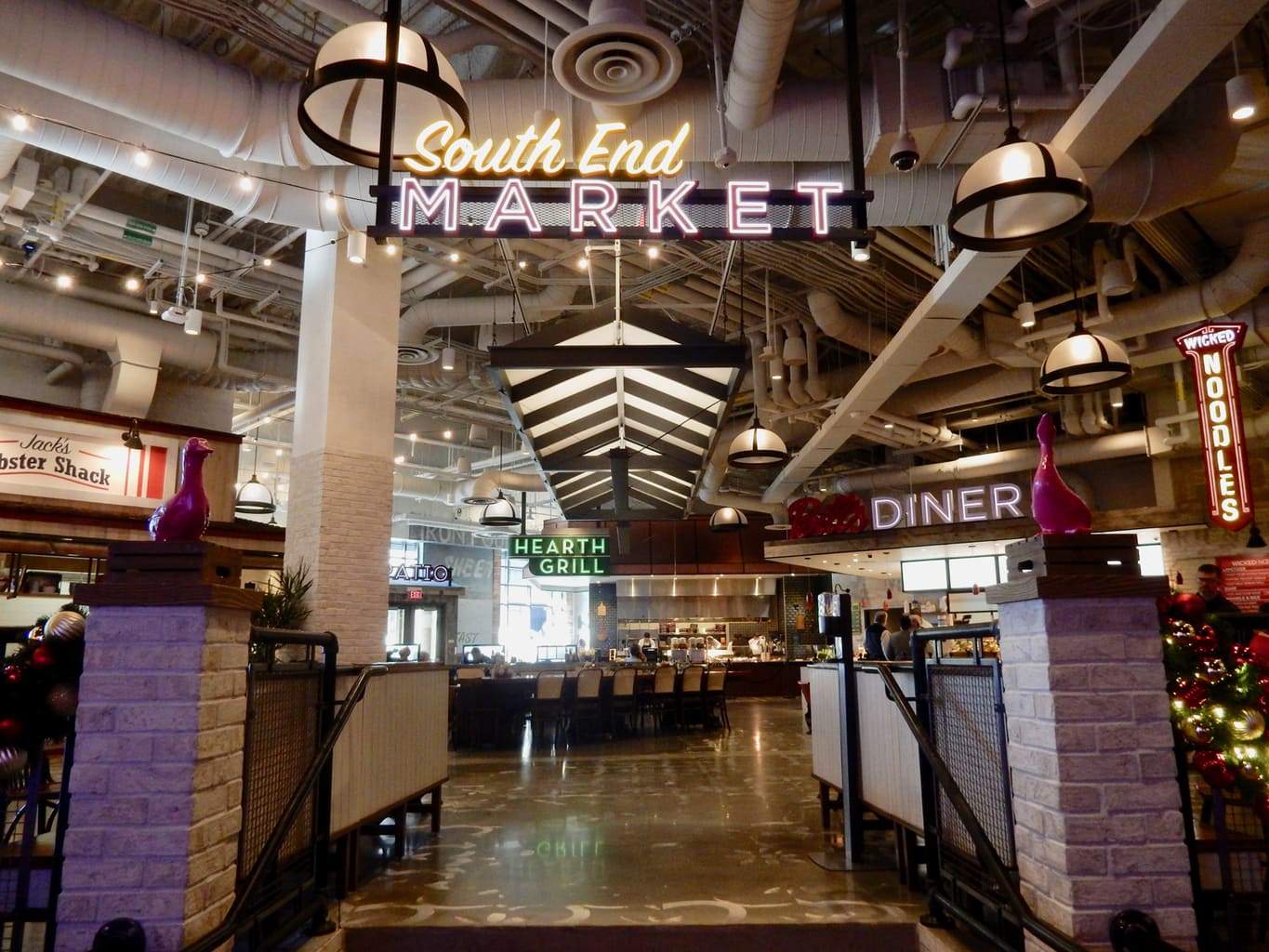 Those who love the variety of choice in food halls and food courts will appreciate the South End Market Food Court. In addition to a coffee/gelato booth (I've been told the MGM Signature Hot Chocolate is "killer"), there's a Jack's Lobster Shack, Bill's Diner, Wicked Noodles, and Hearth Grill.
10 Ways to Stay Out of the Casino (for non-gamblers)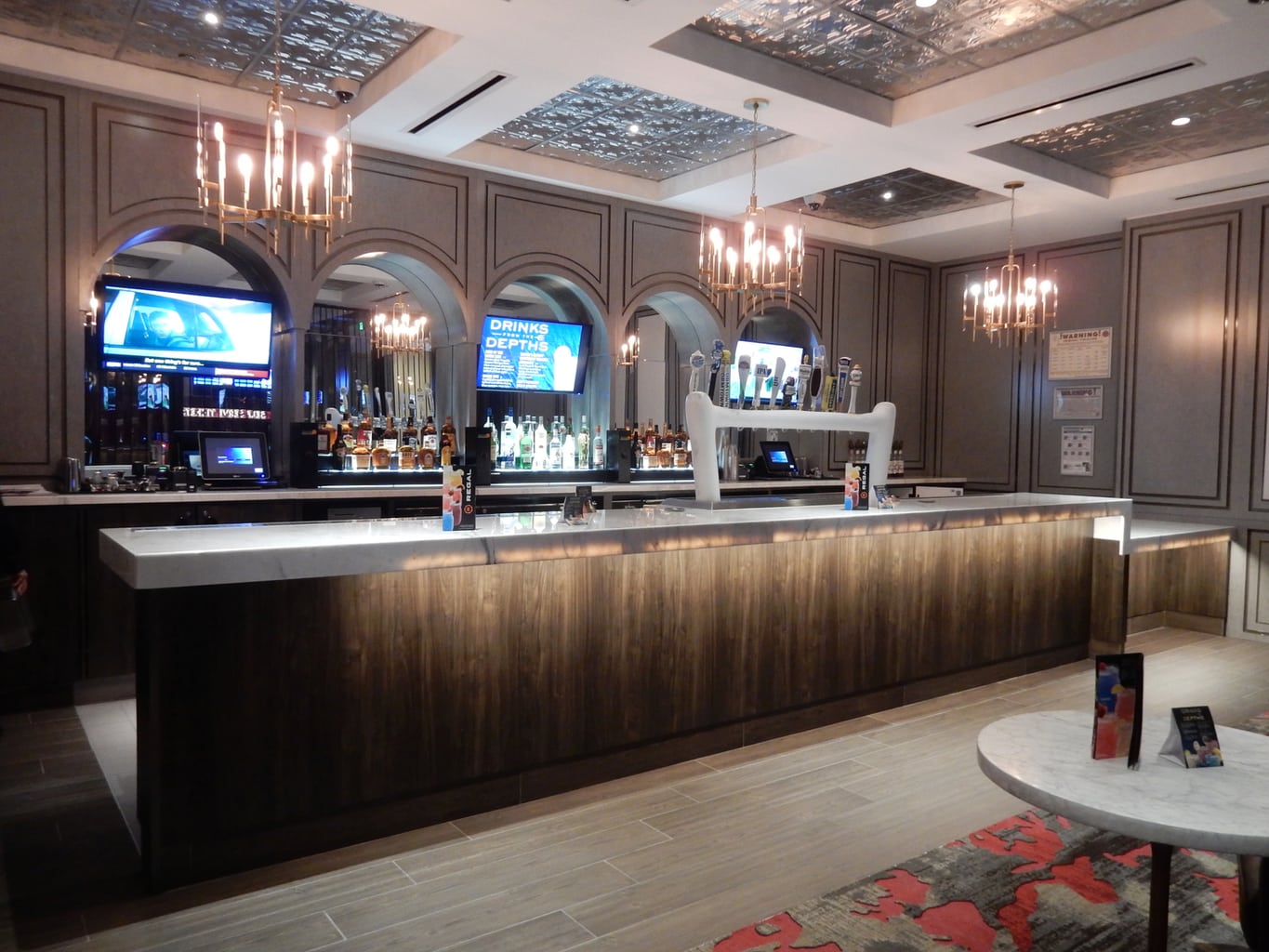 Recline, have a glass of wine, and watch a first-run movie on one of 7 large screens at Regal Cinema
Head up to the escalator to the movie theater lobby where you can purchase tickets at self-serve kiosks, order a drink at the bar, and get a meal at the concession stand. This is the only luxury cinema of its kind in this end of the State and a destination in its own right.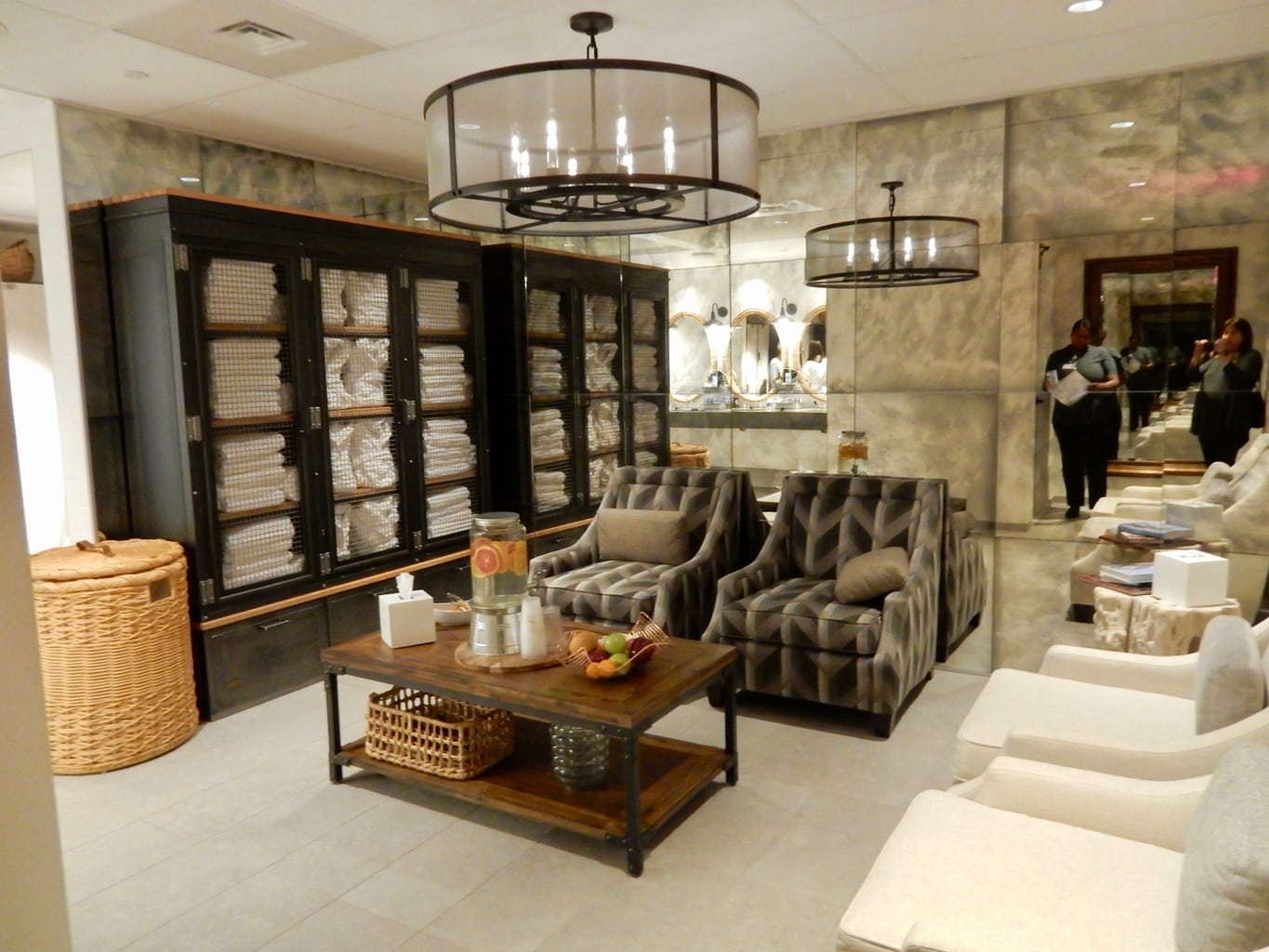 Book a Facial, Massage, Wrap, or other signature blackberry-sage skin therapies at the Spa at MGM Springfield
A hit with locals as well, this professional spa has 7 treatment rooms, a steam shower, large private showers, and lots of infused water and dried fruit to keep you healthy inside as well.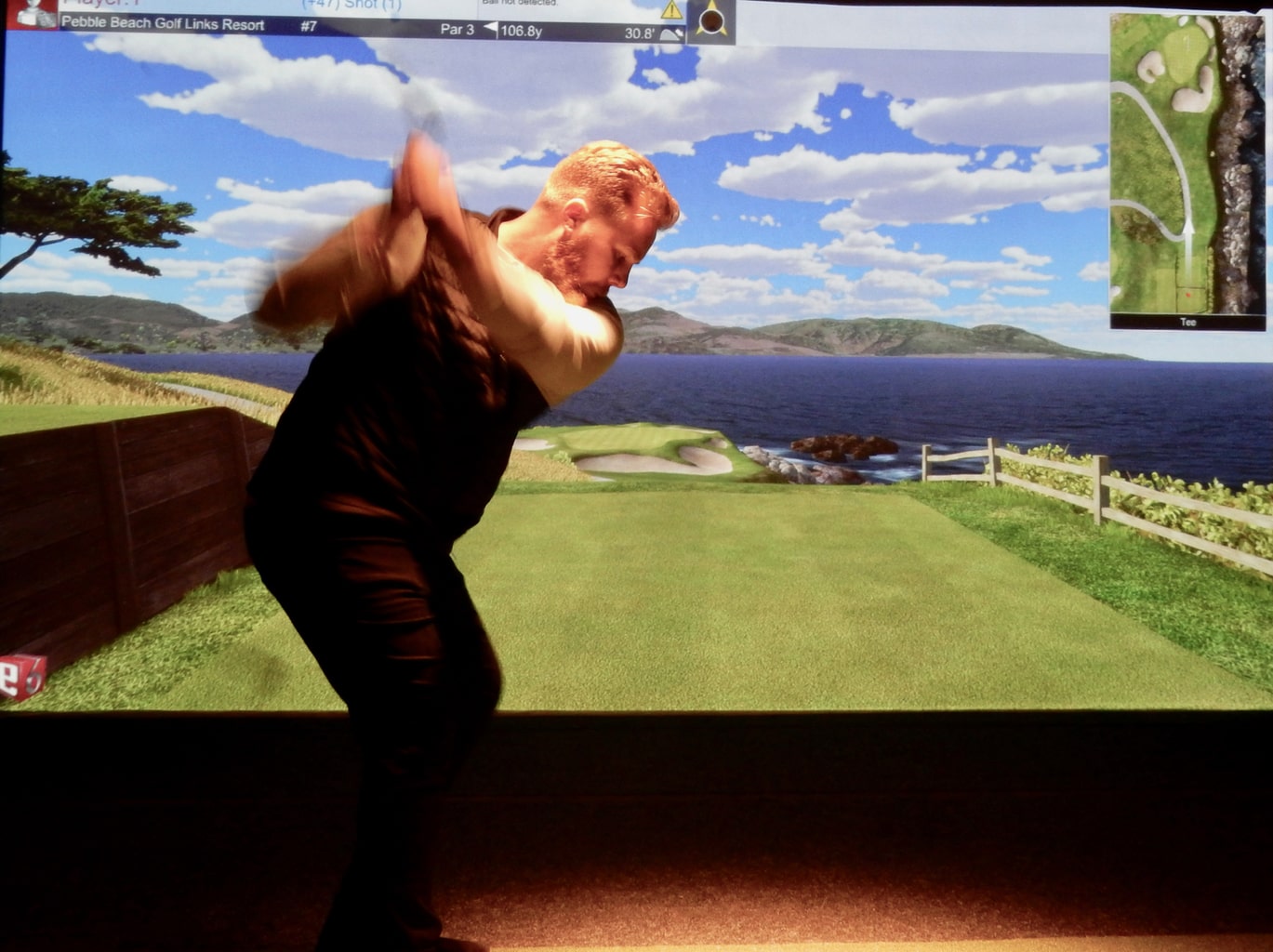 Rent one of 3 "Suites" –curtained off spaces – at Top Golf Swing Suites
…for an hour or more ($80 per hour) and bring your best buddies to play virtual golf, baseball, Zombie Dodgeball, carnival games, hockey and more – all with food and bar service. Choose among 95 famous golf courses (including Pebble Beach and Torrey Pines), a plus for serious golfers who want to keep their game fresh in wintertime or for anyone who wishes to avoid the hustle and bustle of the casino. Open 4pm-11 weekdays, 12-12 on weekends.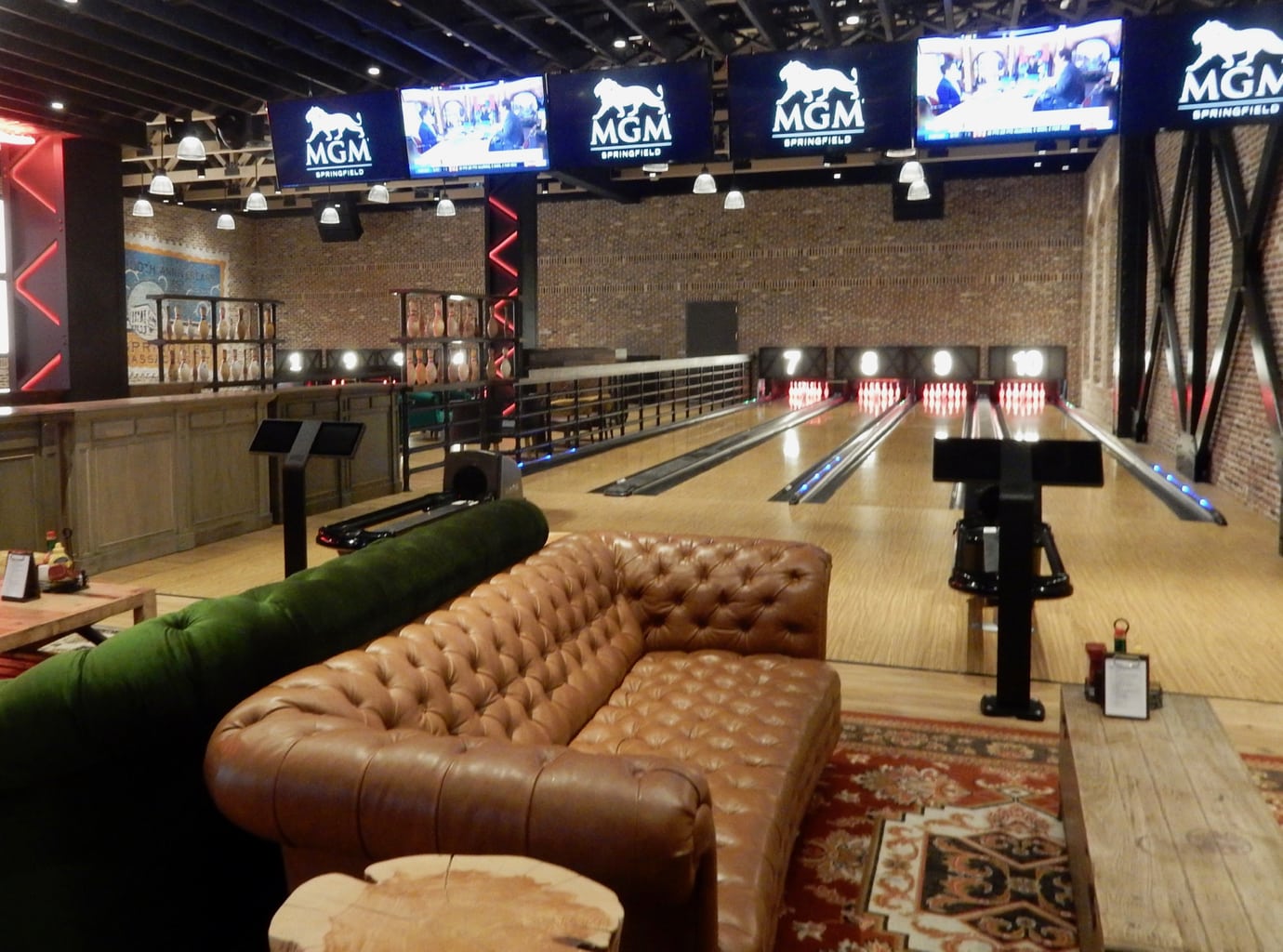 Reserve a lane at Tap Sports Bar Bowling alley
There may be other Tap Sports Bars in other MGM's around the country. But this is the only one with a fully operating bowling alley (and arcade) in the back. Lanes go fast, so be sure to book well ahead. Even better – your food is delivered right to your bowling lane.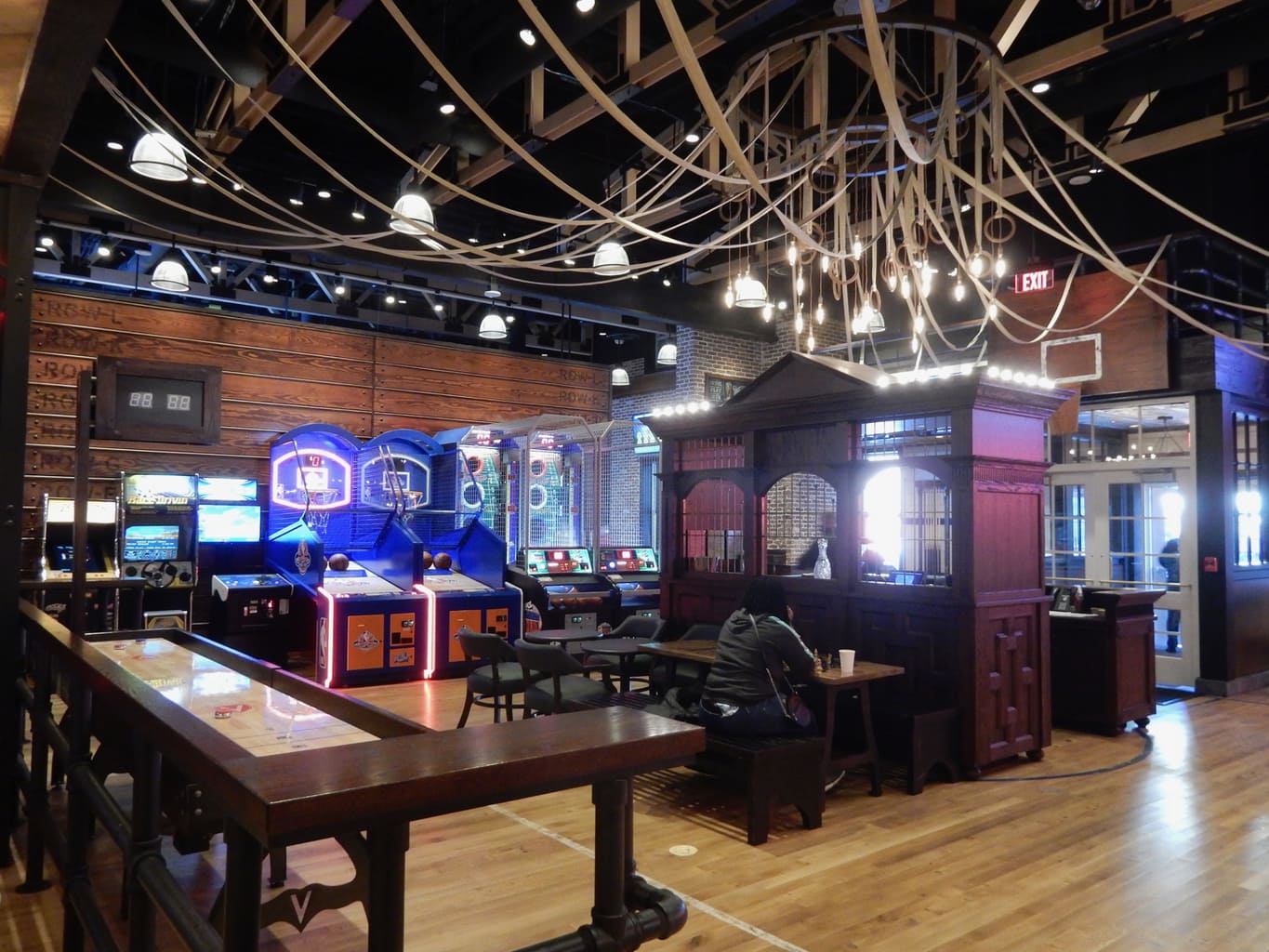 Play arcade games, old fashioned and new, at Tap Sports Bar
Initially, the arcade games were complimentary. But parents started dropping their kids off before heading to the slots. Now – playing will cost you roughly $10 for 2 hours – and kids must be supervised.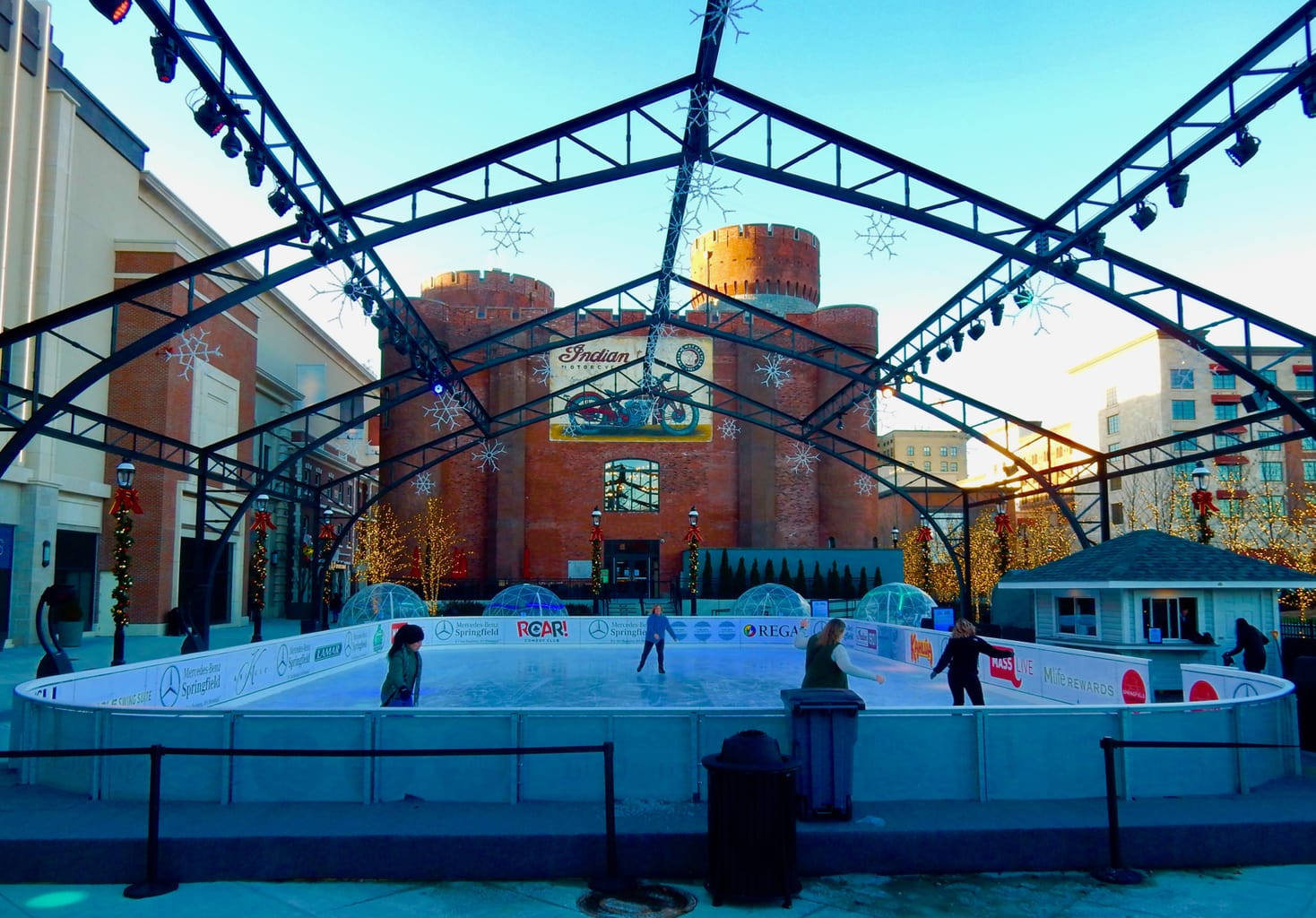 If it's winter, plan a spin on the Plaza Ice Rink
In winter 2018, Nancy Kerrigan was on hand to inaugurate the rink by skating to the song, "Let It Go." But you don't have to be an Olympic athlete – or know what you're doing at all – to rent some skates and get out on the ice.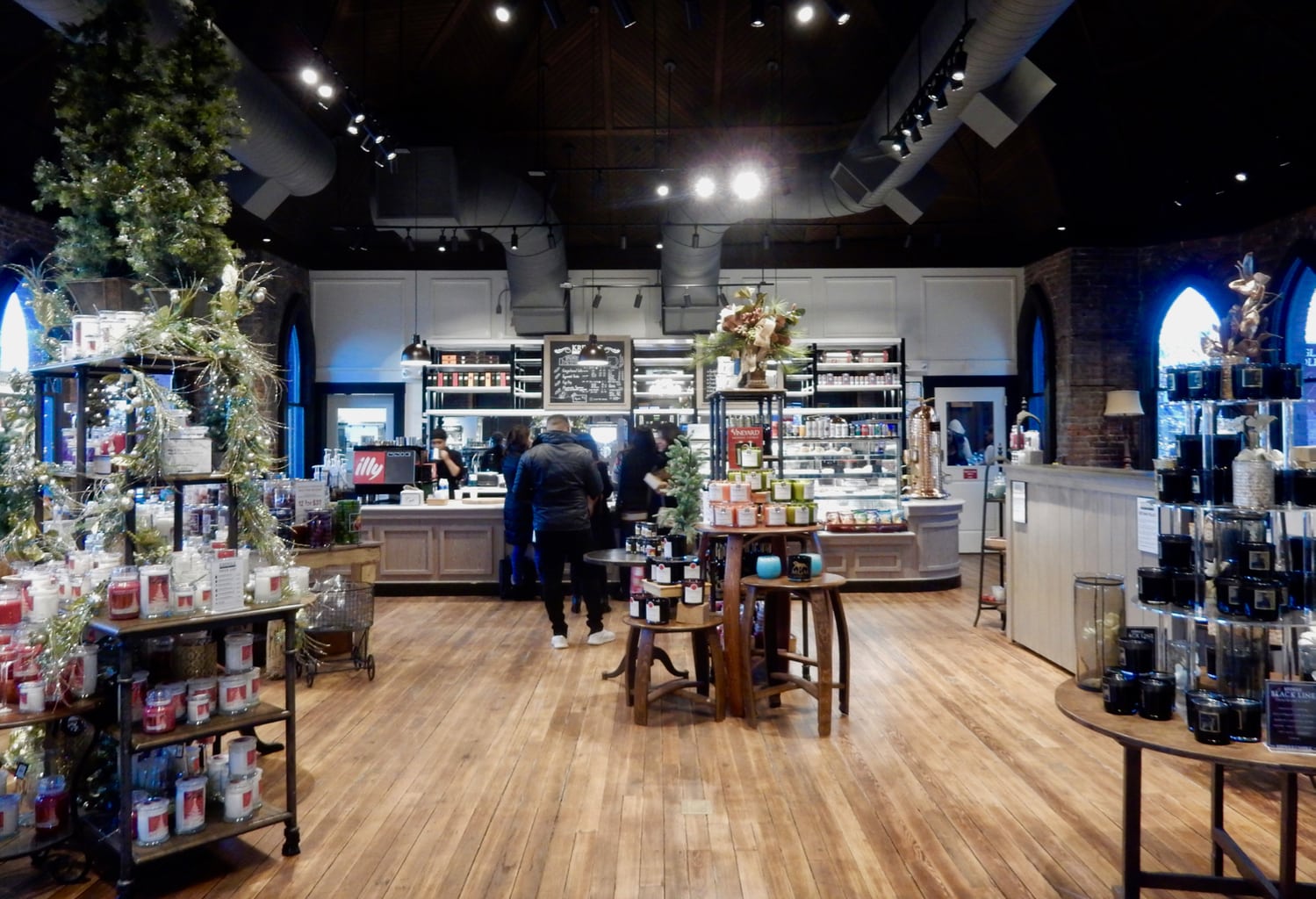 If you're "Frozen," the Kringle Candle Emporium
…just steps away from the ice rink, sells hot chocolate both spiked and not. Goes down warm and smooth either way. Interestingly, in addition to candles, beverages, and deserts, Kringle Candle also sells cashmere scarves and other gift items. (A bit of trivia – Kringle was established locally by the grandson of the Yankee Candle Co. founder).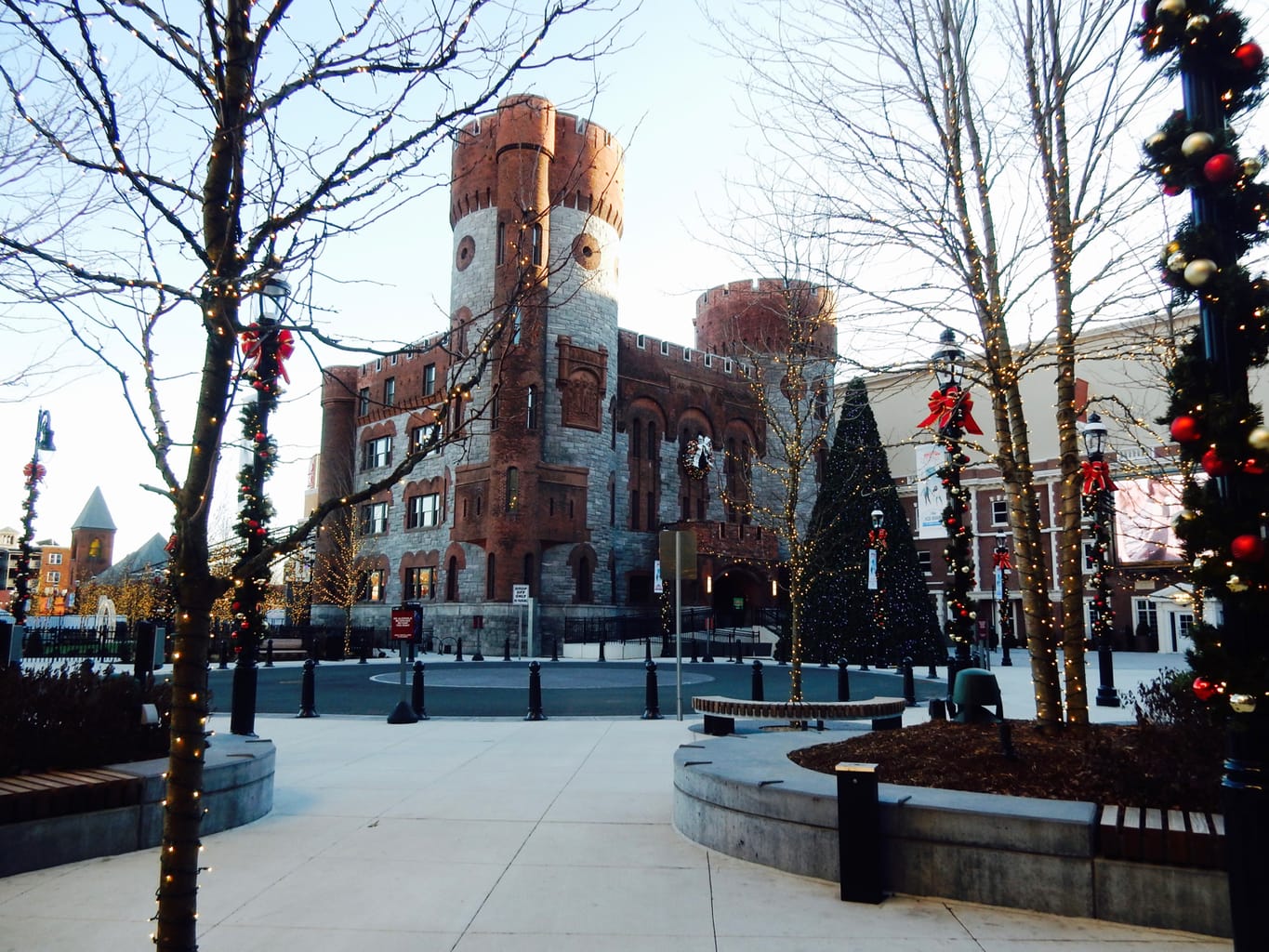 Shop a pop-up, see a comedy show, or plan your own affair
…in the former Springfield Armory building at the center of MGM Plaza (not to be confused with the Springfield Armory National Historic Site up the hill). Now filled with "Christmas Kringle shops," the castle-like building will become the Roar Comedy Club on Jan. 3rd 2019, and at times will be free space available for your own special event. A cool venue for sure.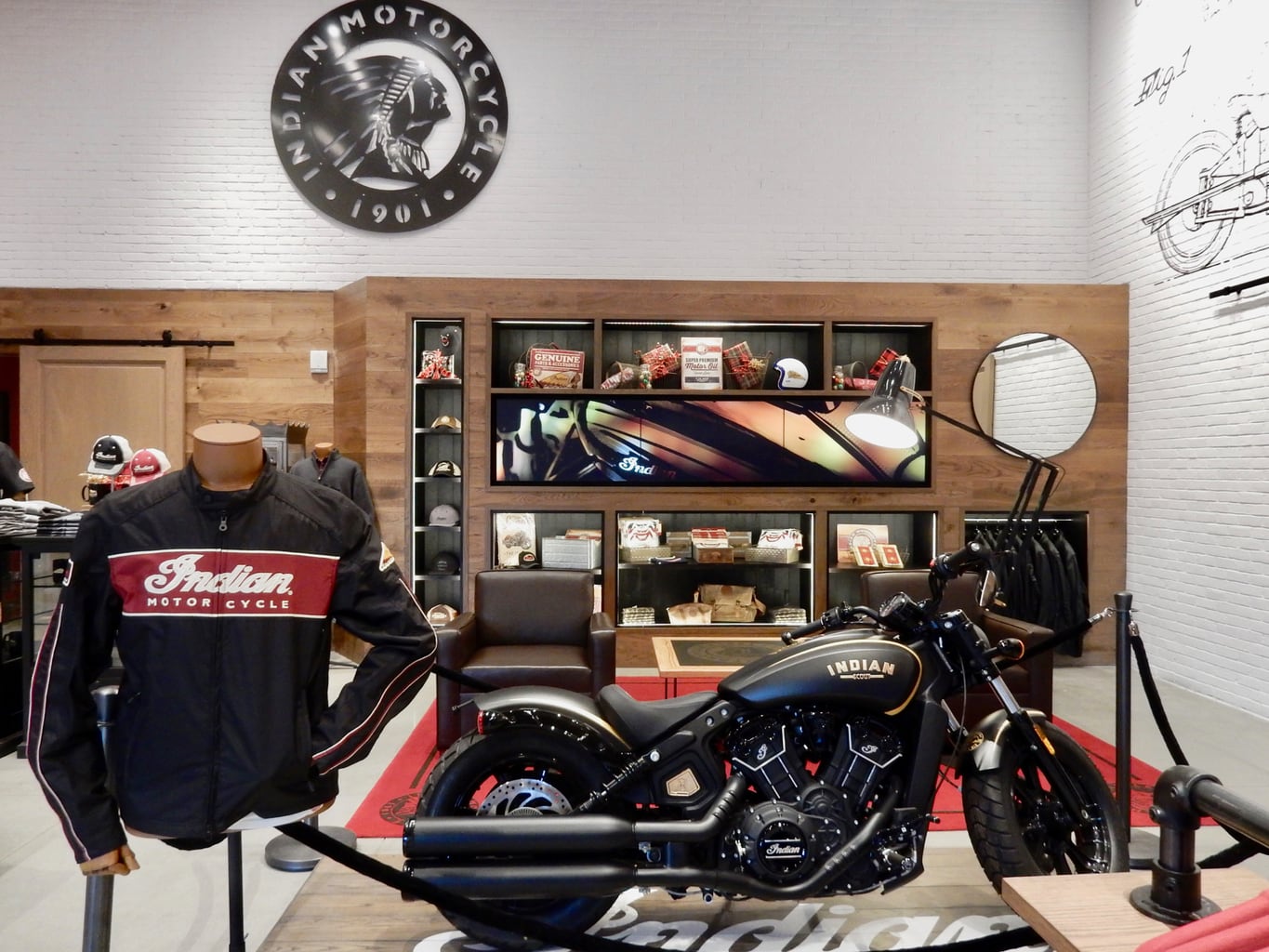 Buy Indian Motorcycle merchandise
…in the only store dedicated to everything Indian but the bike itself. If you've got an Indian Motorcycle enthusiast in your life – pick something up here. (Or, see above and buy the "Indian Sidecar" cocktail at the Commonwealth Bar in the casino. Just $25,000, the drink comes with a motorcycle on the side.)