Flushing, a bustling neighborhood in Queens, offers a melting pot of cultures, attractions, and activities that make it a must-visit spot in New York City. Forget the tourist traps; Flushing provides authentic experiences that can satisfy your wanderlust, food cravings, and cultural curiosities all in one place. Here's your ultimate guide to Flushing NY.
There are three reasons most people come to Flushing NY in Queens – the least glamorous of the five New York City boroughs.
First, for the jets that fly in and out of LaGuardia and JFK Airports. Second, for the New York Mets – who play at Citi Field. And third for the nets – as in the nets on The USTA Billie Jean King National Tennis Center courts, home of the US Open.
But there are other reasons to spend a couple of days in the world's most diverse borough, where 200 languages are spoken within its 172 square miles.
Queens happens to be New York City's largest borough, so this Getaway takes you to just one corner of it, Flushing NY, and Corona.  It's got some of the best authentic Chinese cuisine on the planet, a recognizable 140-foot-high steel globe, a surprising jazz-great connection, and a nice and inexpensive boutique hotel.
Want to explore more of Queens? Check out our Long Island City weekend getaway guide.
How did Flushing NY get its name?
Flushing, NY, has a rich history that dates back to its founding in 1645 by English settlers. The area was originally named "Vlissingen" after the port city in the Netherlands, and over time, the name evolved into "Flushing" as it's known today.
One of the most notable chapters in Flushing's history is the Flushing Remonstrance of 1657, a petition for religious freedom that was a precursor to the First Amendment of the United States Constitution. The petition was drafted in response to Peter Stuyvesant's attempt to prohibit Quakers and other religious groups from practicing their faith freely.
This early stand for religious liberty makes Flushing not just a pivotal locale in the history of New York, but also a significant site in the broader American struggle for freedom and tolerance.
Where is Flushing NY?
Flushing is a neighborhood in the northern part of the New York City borough of Queens, bordered by Whitestone to the north, Bayside to the east, and Corona to the south. It's a bustling urban area well-connected by public transportation, including the 7 subway line and multiple bus routes, which make it easily accessible from Manhattan and other parts of the city.
Notably, Flushing is one of the largest and fastest-growing Chinatowns in the world, and its diverse population also includes a mix of other ethnicities, making it a vibrant hub for culture, food, and commerce. The neighborhood is also home to Flushing Meadows Corona Park, one of the largest public parks in New York City, providing residents and visitors with ample green space.
How far is Flushing NY from Manhattan?
The distance between Flushing, NY, and Manhattan can vary depending on the starting and ending points, but it's generally around 10 to 14 miles. The quickest way to travel between the two areas is often by subway; the 7 train can take you from Flushing-Main Street to Grand Central Station in Manhattan in approximately 40 to 45 minutes, depending on the time of day and specific conditions.
Driving can take a similar amount of time but is subject to the variable conditions of New York traffic. Other options include taking the Long Island Rail Road (LIRR) or using various bus services. Overall, Flushing is relatively close to Manhattan and well-connected by multiple forms of public transportation.
Things to Do In Flushing NY
VISIT: Flushing Meadows Corona Park
Flushing Meadows Corona Park is an urban oasis that serves as the recreational heart of Flushing, NY. Once the site of the 1939 and 1964 World's Fairs, this sprawling park is steeped in history and filled with attractions for all ages. The iconic Unisphere, a 12-story high, stainless steel globe, serves as the park's centerpiece and is a magnet for both photographers and admirers.
But the park offers much more than just eye-catching landmarks; it's a haven for outdoor enthusiasts, complete with boating, cycling paths, sports fields, and even an ice-skating rink in winter. The Queens Zoo and the New York Hall of Science are also located within its boundaries, making it an all-encompassing destination for educational fun.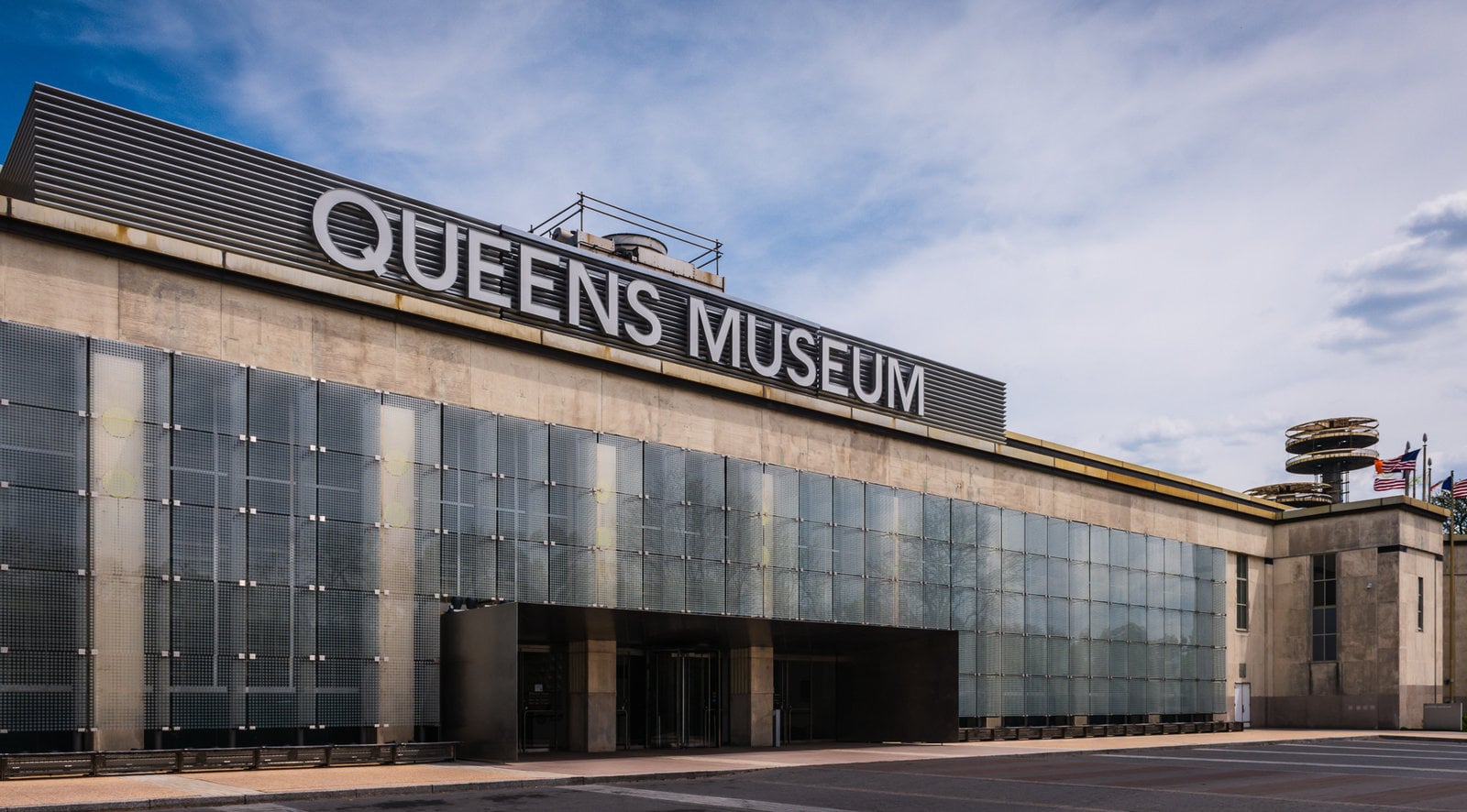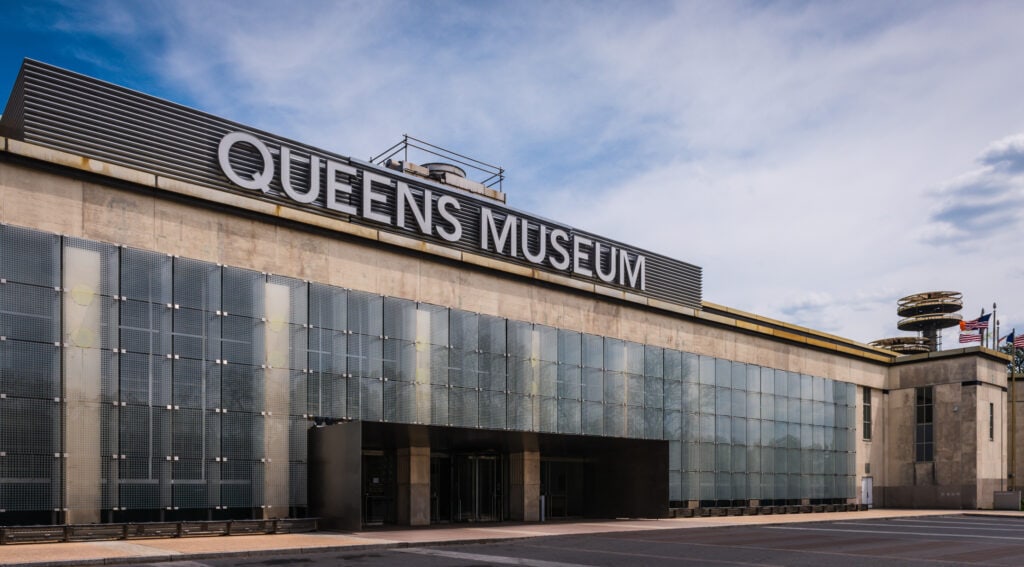 The Queens Museum was not always a museum. From 1946-1950 it served as the temporary home of the United Nations General Assembly while the Le Corbusier slab was being built on the East River. In fact, it was here, in 1948, that the world voted its approval for establishing the State of Israel.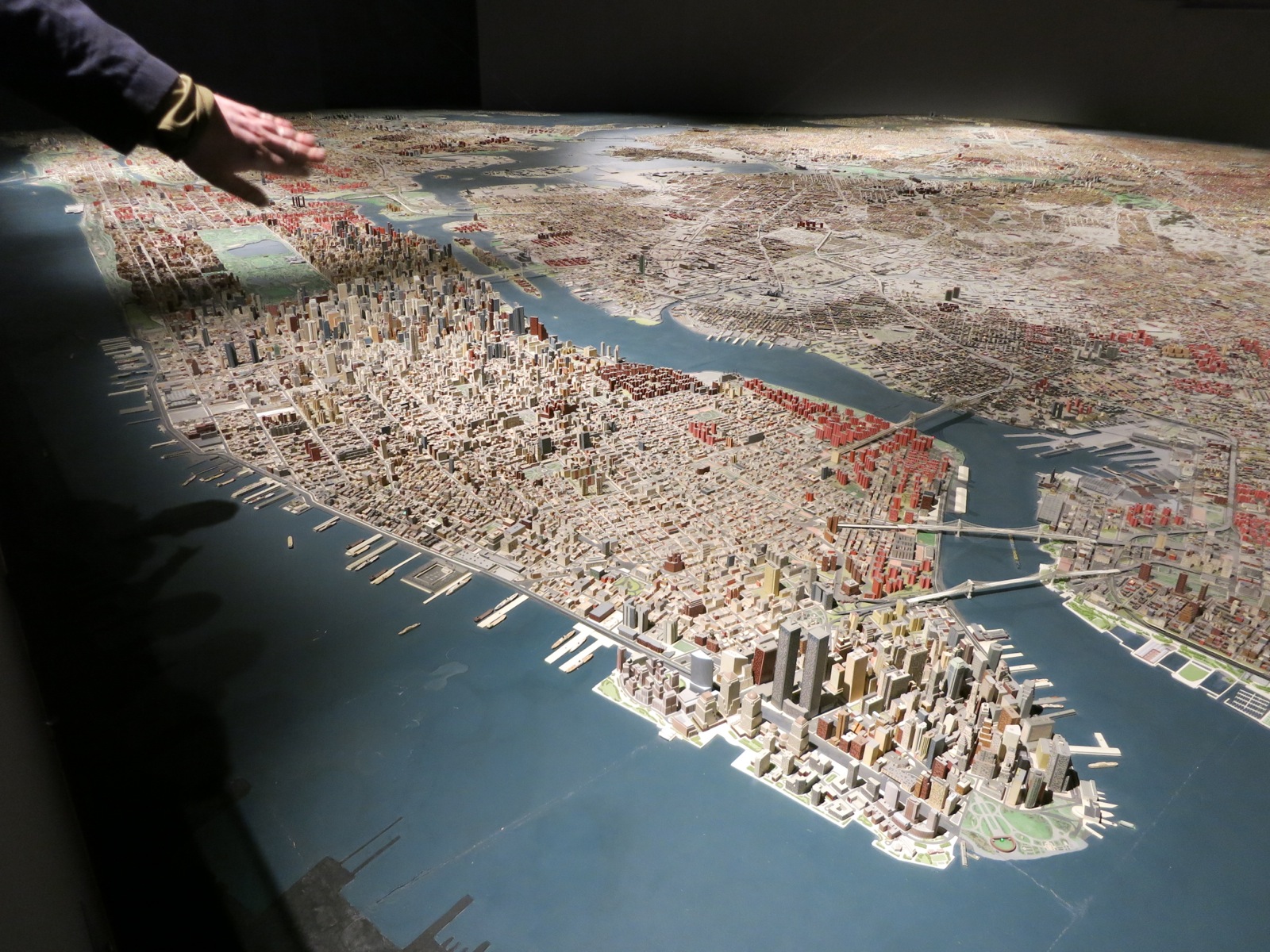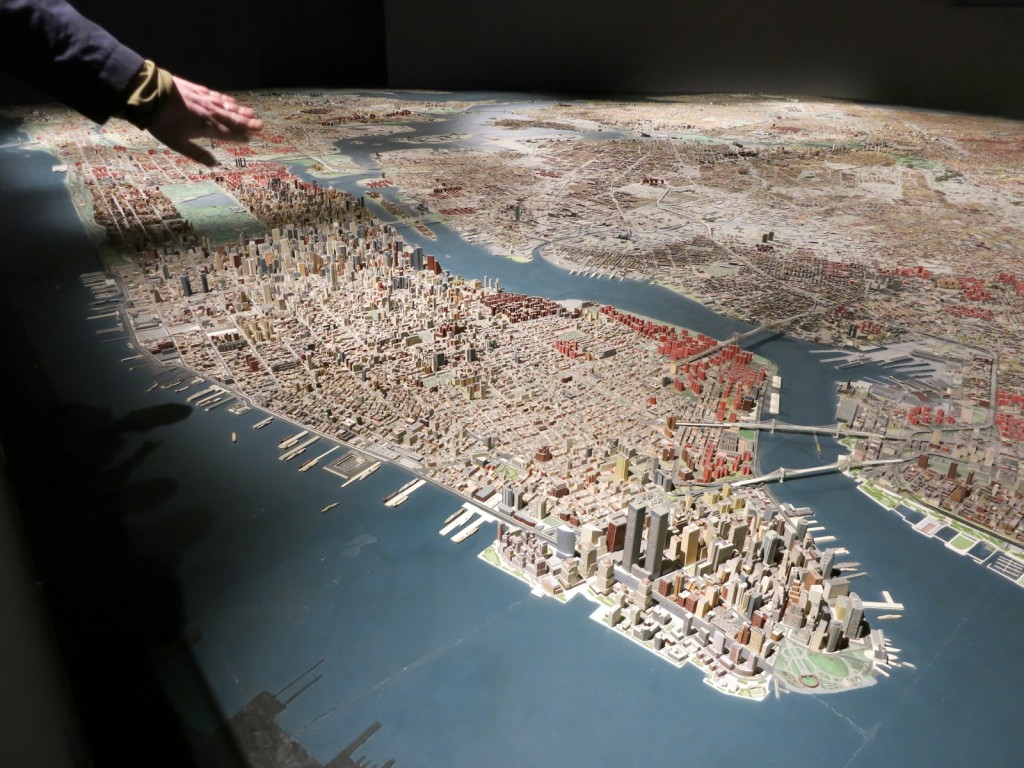 Enter the front doors to a vast windowed main floor and a spectacular view of the steel globe that looms outside. The museum's signature exhibit – the New York City Panorama – has been preserved, saints be praised, and remains THE reason visitors make the trek here.
Built thirty years ago of balsa wood and acrylic, half-inch to one hundred-foot scale, it's a must-see for anyone who wants a pilot's eye view of all five NYC boroughs. Originally constructed as a "ride" for the New York World's Fair (moving cars circled it continuously), it became part of the museum in the 1970s.
In addition to the Panorama and rotating avant-garde installations throughout most of the museum, there are several interesting permanent exhibits.
One highlights both World's Fairs held on this site in 1934 and 1964/65. It's quite amazing to think back then that dimes blasted with radiation were acceptable and sought-after souvenirs.
Another is the outstanding Louis Comfort Tiffany stained glass collection. In 1893, Louis Comfort, son of Jewelry maker Charles, opened his infused glass factory nearby in Corona, Queens. Artisans created curved, natural organic lamps (the first using light bulbs rather than oil) and mosaics for forty years. Unfortunately, the geometric Art Deco craze put them out of business.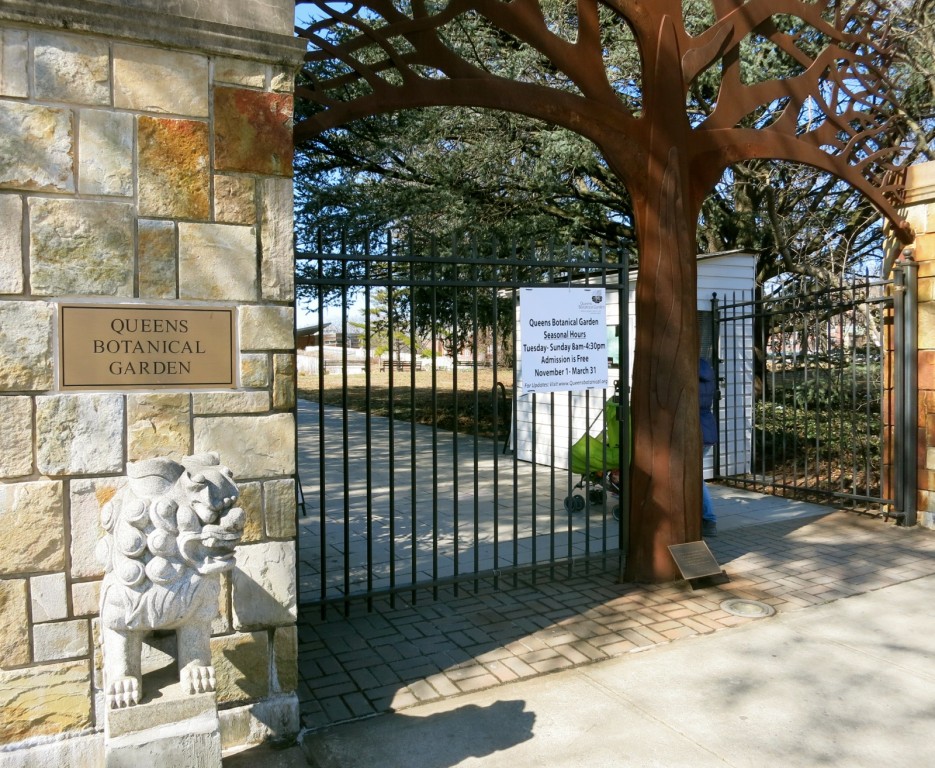 The Queens Botanical Garden is a small but pretty respite in the bustling center of Flushing. Meander around and you may witness a solitary practitioner of Tai Chi, an elderly couple strolling hand in hand, or parents pushing strollers on paved paths. Additionally, the contemporary Visitor's Center often hosts art exhibits.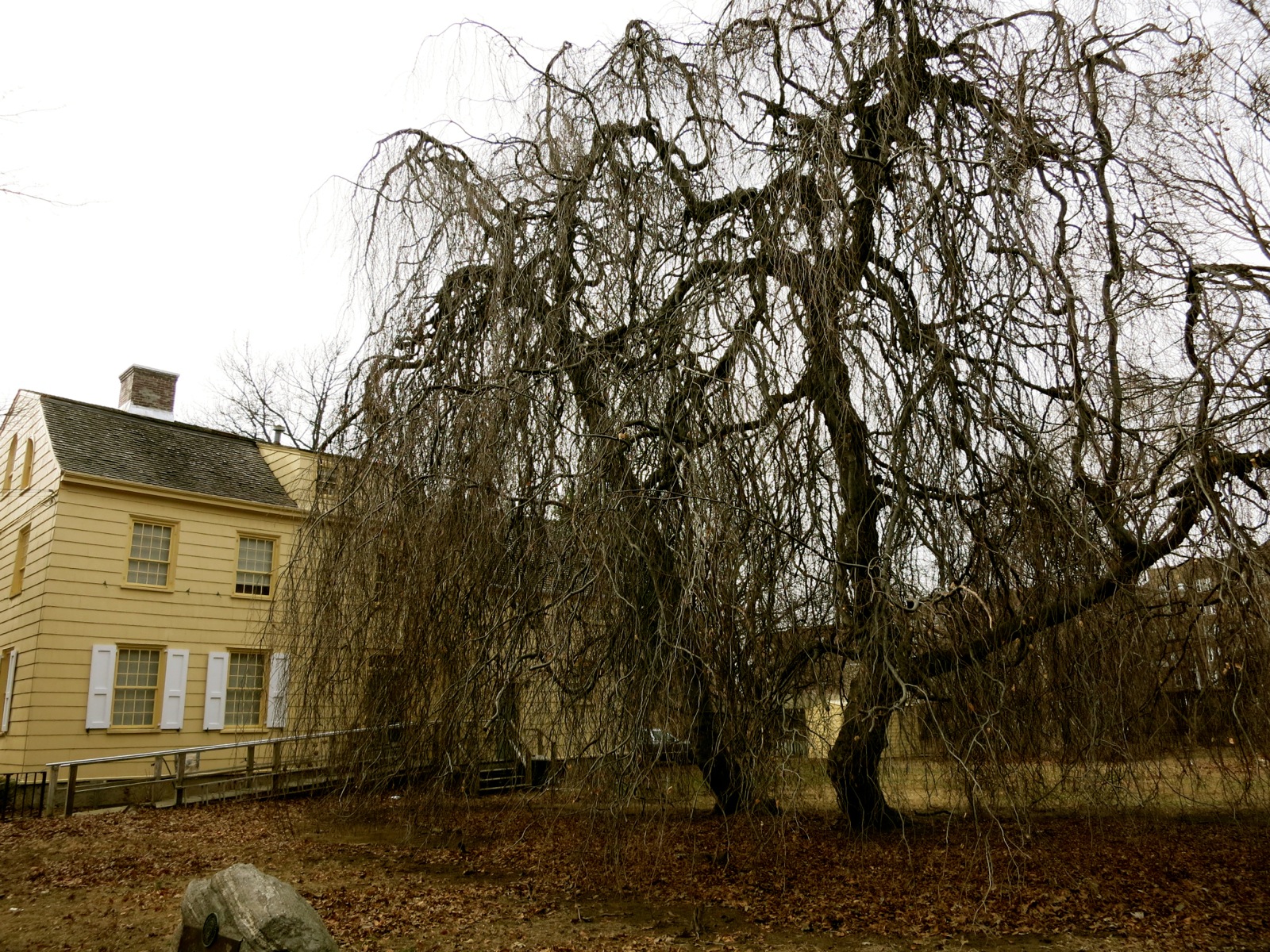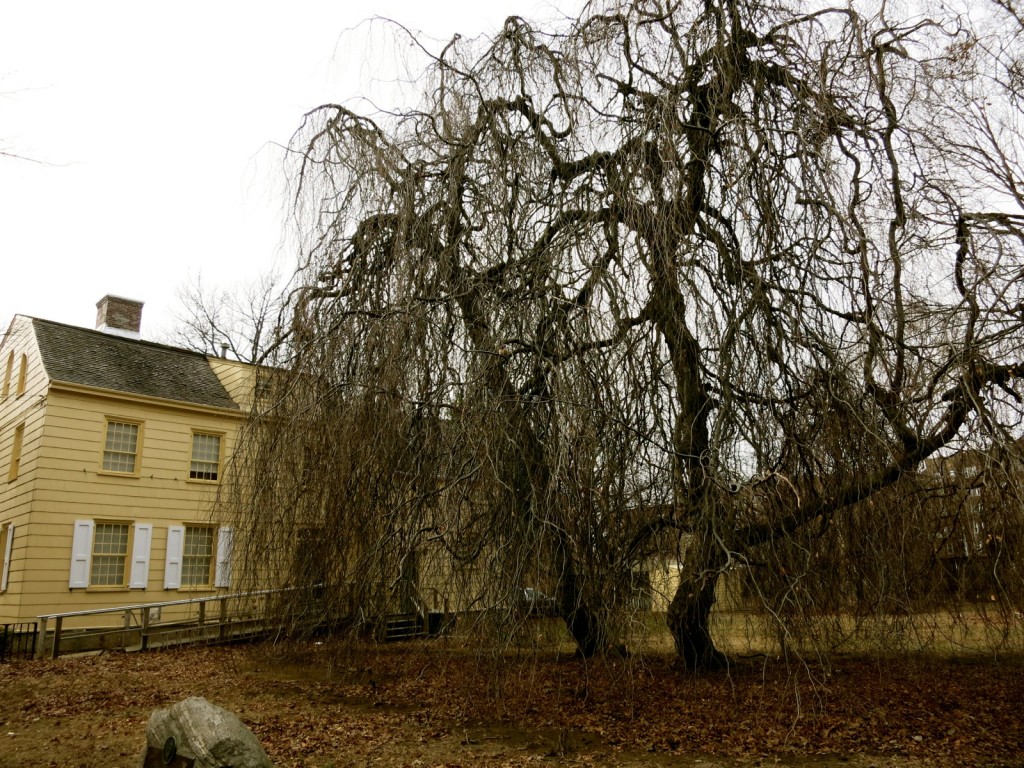 Once upon a time, Queens was farmland, and two buildings remain from that period. Kingsland – a landmark 18th-century bright yellow Dutch-colonial farmhouse – now serves as the Queens Historical Society. (The second is the Voelker Orth House profiled below).
What makes Kingsland home so worthy of an attraction is the lengths taken to save it from the wrecking ball. Built in 1785, it was moved twice – the first time in 1923, to make way for the developing subway system and the second in the 1960s for a shopping center.
Now in this tree-shaded pocket park, it seems out of place next to a lively children's playground and multi-level apartments. This park is the site of one of New York's first animate objects to receive "Living Historical Landmark Status" in 1966. It's a Weeping Beach Tree, planted in 1847, that lived 150 years before dying in 1998.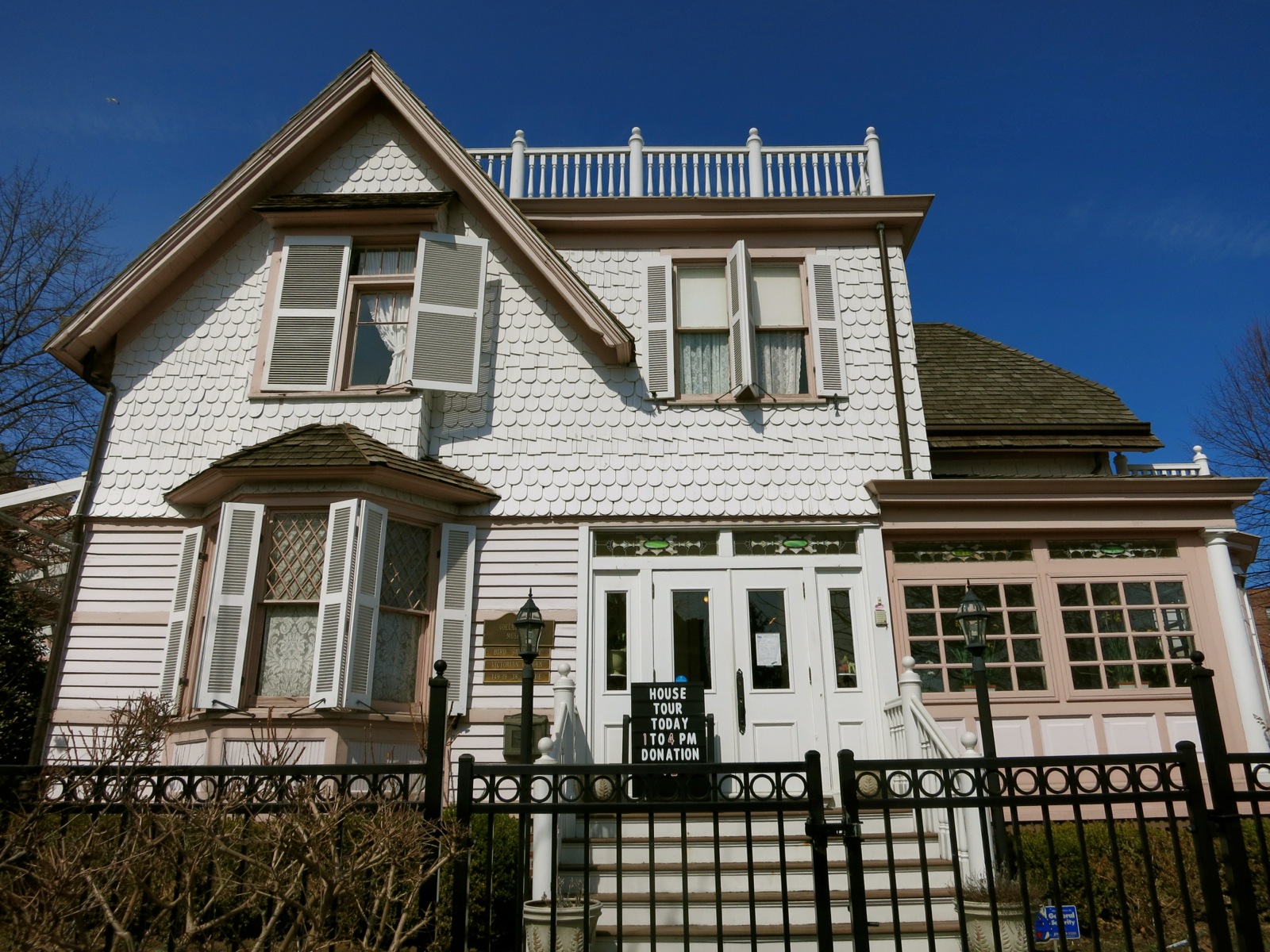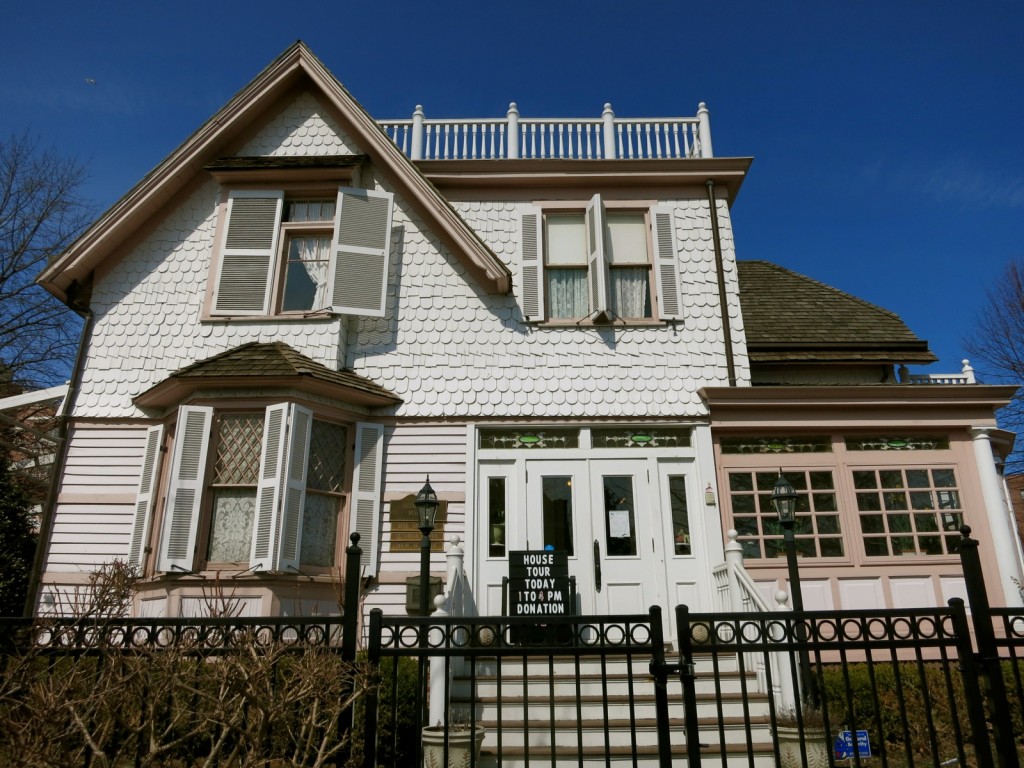 In 1899, Conrad Voelcker, a publisher of German newspapers, purchased this Edwardian-style home shortly after the Long Island Railroad was built. It was but one of a few houses in a brand-new farmland development.
In 1930, Voelcker left the dwelling to his daughter, Theresa, and her husband, Rudolph Orth, a police surgeon. When the last of the family died in 1997, the house was rundown and in great disrepair.
Thankfully, preservationists rescued this representation of Queens' past and restored it to its early 1900's appearance. Interestingly, curators chose to display Orth's sweet "courting letter" to Teresa Voelker in the main parlor.
Year-round programming revolves around the home's amazing Victorian garden.
VISIT: The Hindu Temple Society of North America
For those interested in exploring the spiritual and cultural dimensions of Flushing, NY, a visit to The Hindu Temple Society of North America is a must. Also known as the Ganesh Temple, it is one of the oldest Hindu temples in the United States and serves as both a place of worship and a community center.
Located on Bowne Street, the temple is an architectural marvel, boasting intricate carvings and traditional Indian designs that transport you to another world. The temple also features an on-site canteen, where you can savor authentic South Indian cuisine. Whether you're drawn to its spiritual significance or simply curious about Hindu architecture and rituals, the temple offers a unique glimpse into a vibrant community that has become an integral part of Flushing's diverse tapestry.
VISIT: Flushing Chinatown
Flushing's Chinatown is not just a hub of Chinese culture; it's a significant demographic landmark. Home to over 30,000 individuals born in China, it's the largest Chinatown by this metric outside Asia and one of the world's fastest-growing. This makes it an unparalleled destination for truly authentic Chinese experiences in New York City. As you navigate the bustling streets, the air is filled with the mingling aromas of regional cuisines, from Cantonese dim sum to Szechuan spicy dishes.
The rapid growth of this community has led to an explosion of restaurants, herbal shops, and grocery stores, each offering a distinct slice of Chinese culture. It's a place where you can taste your way across China without leaving the city, while also witnessing the dynamic evolution of one of the world's most vibrant Chinatowns.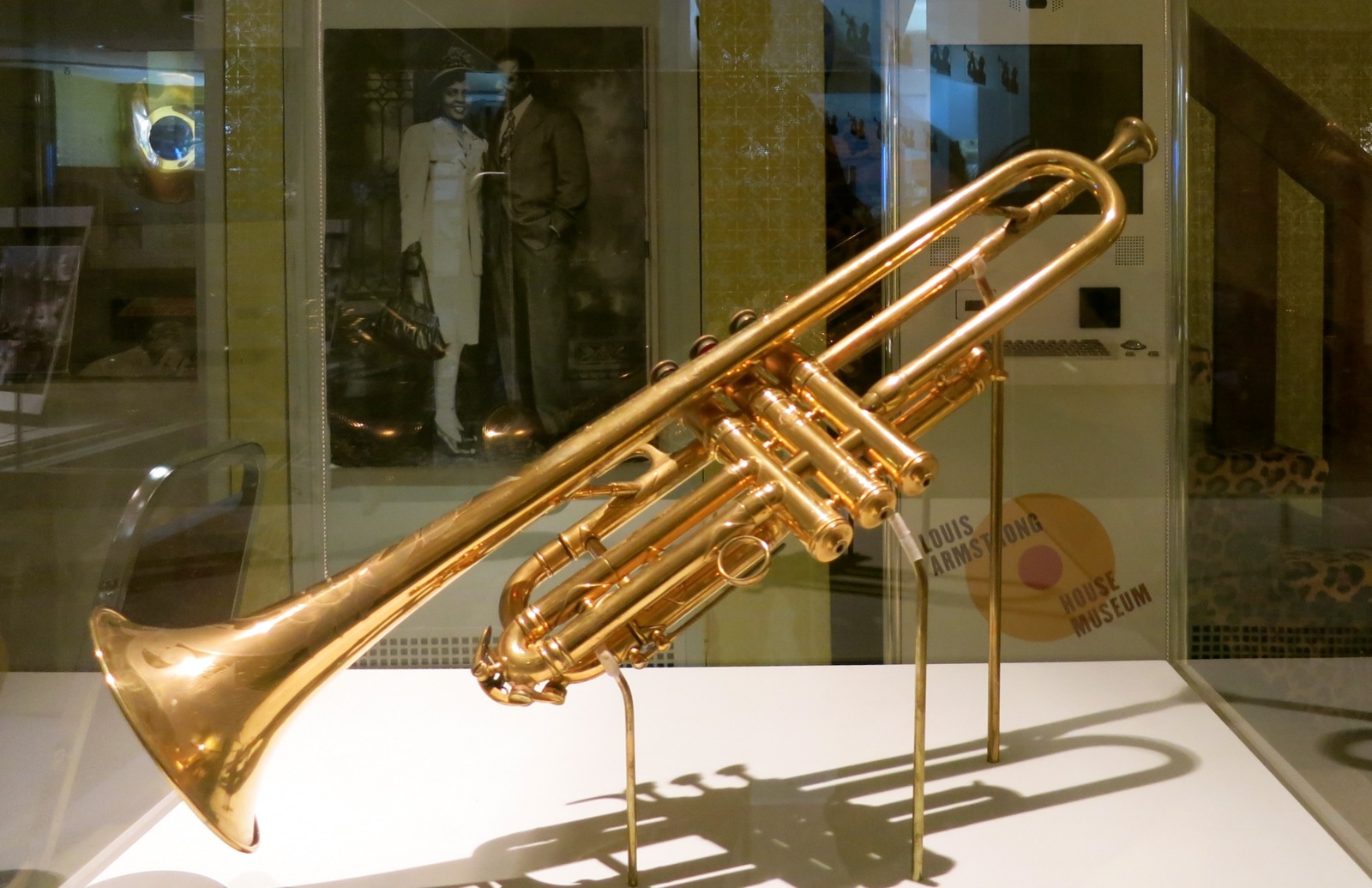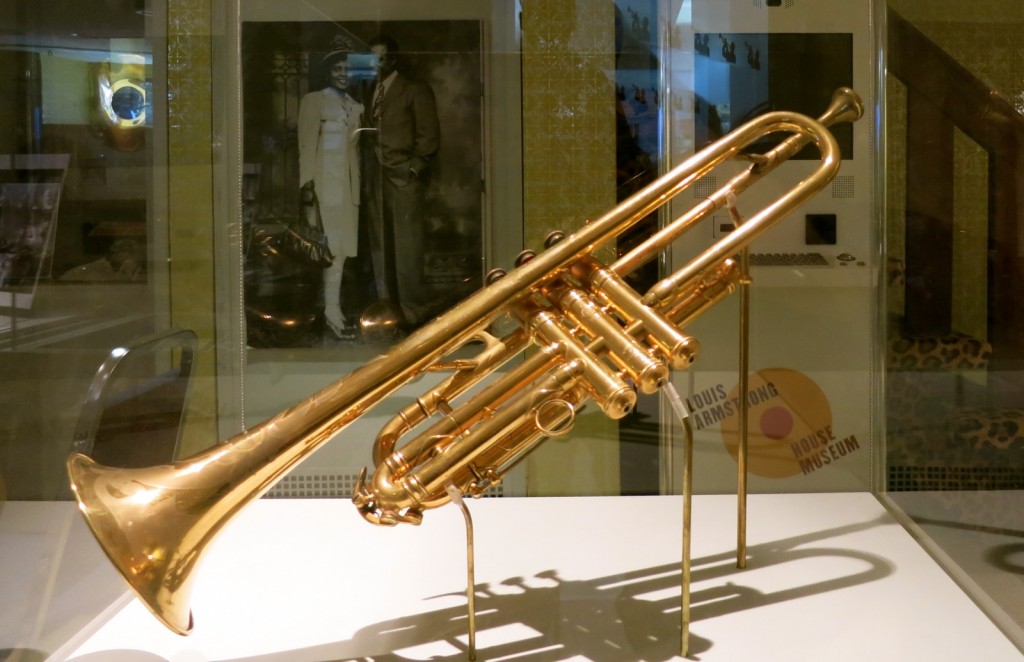 Yes, the famous gravel-voiced trumpet master most identified with Louisiana, swing, scat, "Hello Dolly," and jazz in general, actually lived for the last 28 years of his life in Queens, NY.
Armstrong, whose nickname, Sachmo, is a contraction of "Satchel Mouth," was born in 1901 to a New Orleans prostitute. Despite that, he rose from poverty to become one of the most famous musicians of our age. Armstrong appeared in 30 movies and on almost every television show of the time.
Never one to flaunt his wealth, Louis and his fourth wife, Lucile Wilson moved into this humble home in 1943. Known for their generosity – he was "Uncle Sachmo" and she was "Aunt Lucile" – they'd invite the kids in the neighborhood into their living room to watch that new invention, the television.
In fact, Louis wrote his iconic song, "It's A Wonderful World," about his little slice of heaven on this working-class block.
Touring Louis Armstrong's House
Your tour begins in the small visitor's center housed in the former garage stocked with memorabilia, including a gold-plated trumpet; a gift from King George V.
Inside the house, everything is exactly as Lucile left it after her death in 1983 (Louis died in '71). While taking in their small but exquisite living room, listen to clips of Sachmo's unmistakable voice – Lucile correcting him in the background.
Lucille's Touch
Lucille decorated the home with the most cutting-edge accouterments. Her state-of-the-art futuristic kitchen, with gleaming turquoise-colored cabinets, cost more than the whole house. Time Magazine once featured a photo shoot of the Armstrong's lavish mirrored bathrooms.
The jazz great required a lift chair to the second floor after two heart attacks. The couple's bedroom is a fantasia of off-white, silver wallpaper, gold bathroom fixtures, and hidden speakers (behind wallpaper). The tinselly walk-in closet is as showbiz as it gets.
Armstrong's Favorite Room
Louis was most at home in the library/study he called his "den." His Marantz receiver and Tandberg reel-to-reel take up much of the shelf space behind his desk.
A portrait of Armstrong signed by "Beniditto" was one of Louis's favorites. While appearing on a talk show, he revealed that the artist was actually his good friend, Tony Bennett.
Once again, you'll hear his voice, thrilled at the fact that for the first time in his life, he had his own room to retreat to. Louis Armstrong claimed to have been born on July 4th, 1900 but his actual birth date was August 4, 1901. So both dates are celebrated at his home every year, with birthday cake served in the garden.
Note – While the Louis Armstrong House Museum is technically in Corona, not Flushing, it's only a 9-minute car ride or 30-minute walk from the Queens Museum.
Best Restaurants in Flushing NY
There are a plethora of hole-in-the-wall restaurants in Downtown Flushing, each with its own set of die-hard fans. You can spend months trying them all out, parsing the best dim sum, hot pot, dumpling, noodle, or Szechwan spot. Start with these, and let us know your own favorites.
The Bakery is renowned for its creamy "Egg Tarts" –a French treat appropriated by Chinese pastry chefs.
EAT: The Shops at Queens Crossing
The Shops at Queens Crossing offer everything from delicious dim sum and bubble tea to high-end contemporary Asian fare. This inexplicably includes an Asian fascination with upscale French pastry, Paris Baguette is generally swamped at all times.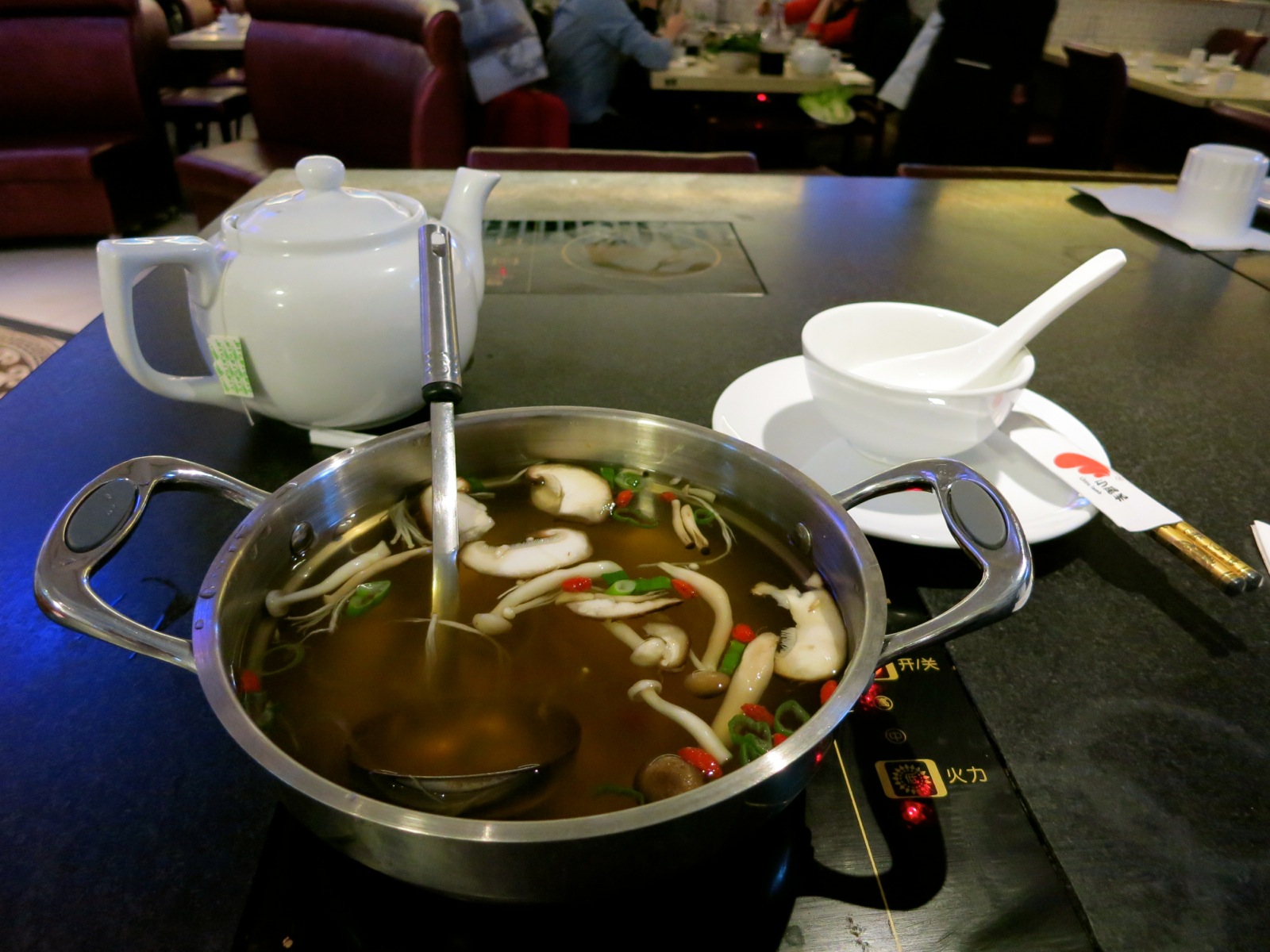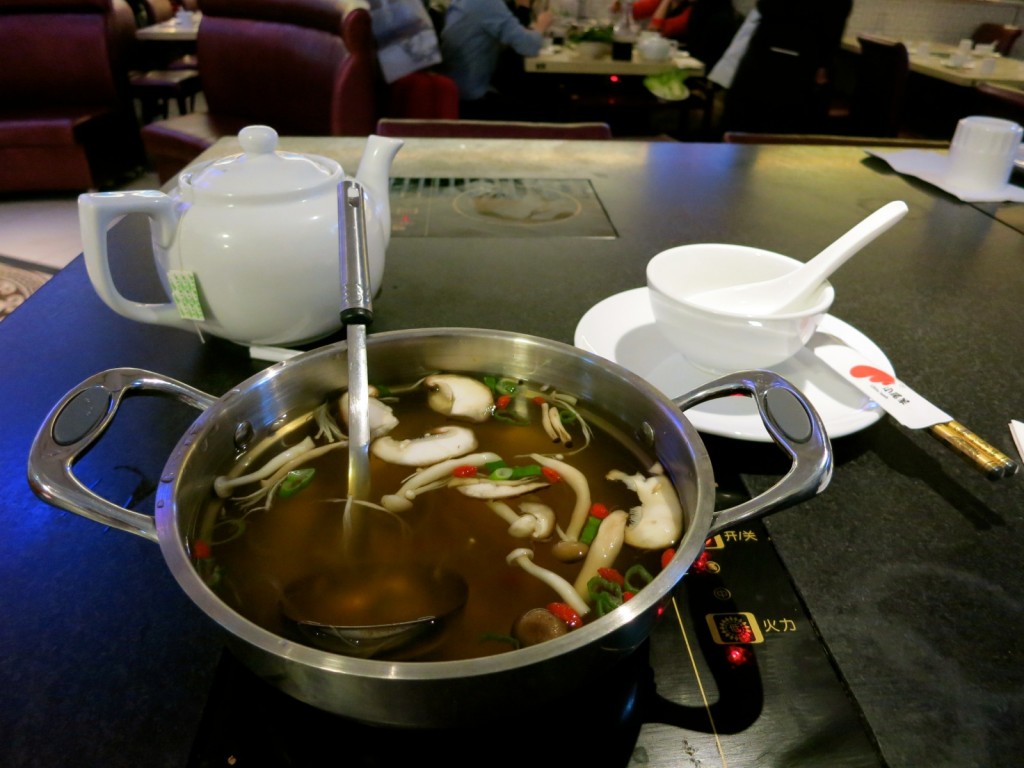 Do you like lamb? Do you enjoy hot-pot cuisine? Then, you'll love this spot next to Applebee's in the Skyview Mall – one of just two Little Lambs in the USA (the other is in Boston).
Order raw ingredients (veggies, meats, noodles) and stick them in the boiling broth of your choice placed on an induction stove in front of you. It's the ultimate in fresh fast food and incredibly flavorsome.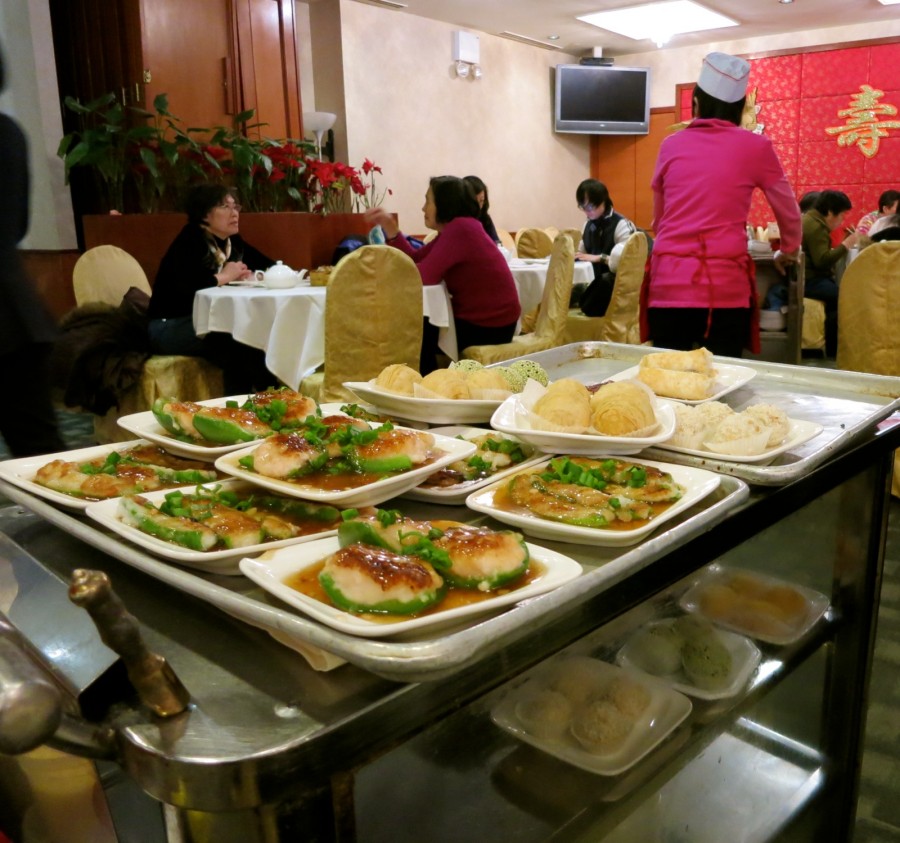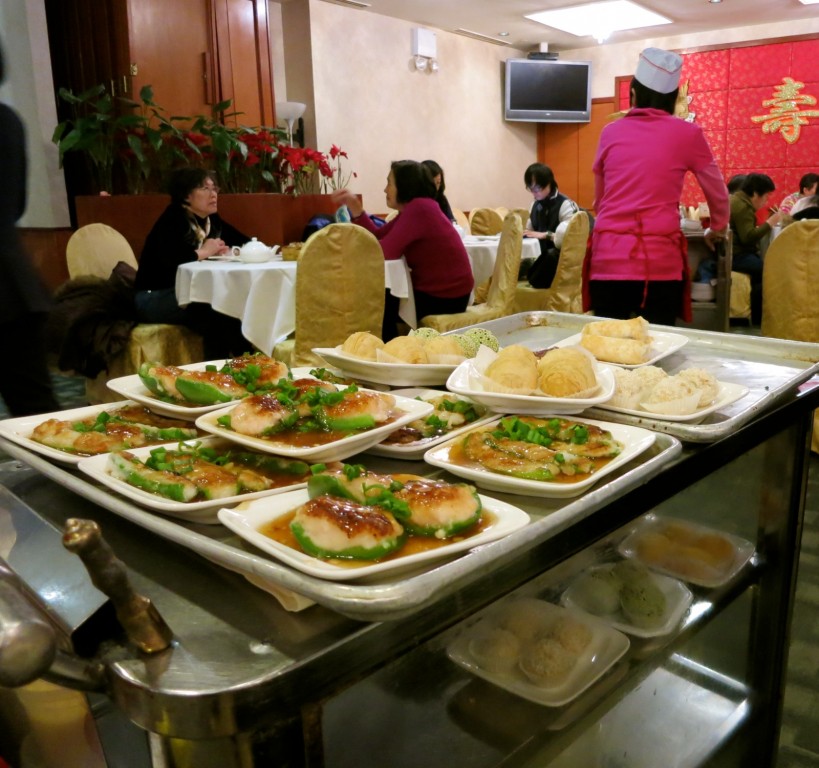 Carts laden with steamed pork buns, fried shrimp, wilted bok choy, and dozens of other dishes come around every minute. Crammed with locals on a Monday afternoon, chances are, if you are an English-speaking Caucasian, you might be the only one within sight.
Xi'an Famous Foods is a culinary outpost that brings the robust flavors of Western China to the heart of one of the world's most dynamic Chinatowns. Known for its hand-pulled noodles in simmering lamb soup and spicy lamb skewers, the restaurant has garnered a cult following. What began as a humble stall has expanded into multiple locations, but the Flushing spot holds a unique charm.
EAT: Dumpling Galaxy
Dumpling Galaxy in Flushing, NY, is nothing short of a culinary adventure for dumpling aficionados. The menu is a dumpling lover's dream, featuring over 100 different varieties that range from the classic pork and chive to more innovative fillings like lamb and pickled vegetables or even sweet options like pumpkin. The space itself is inviting, with modern decor that gives off a casual yet chic vibe.
Flushing NY Hotels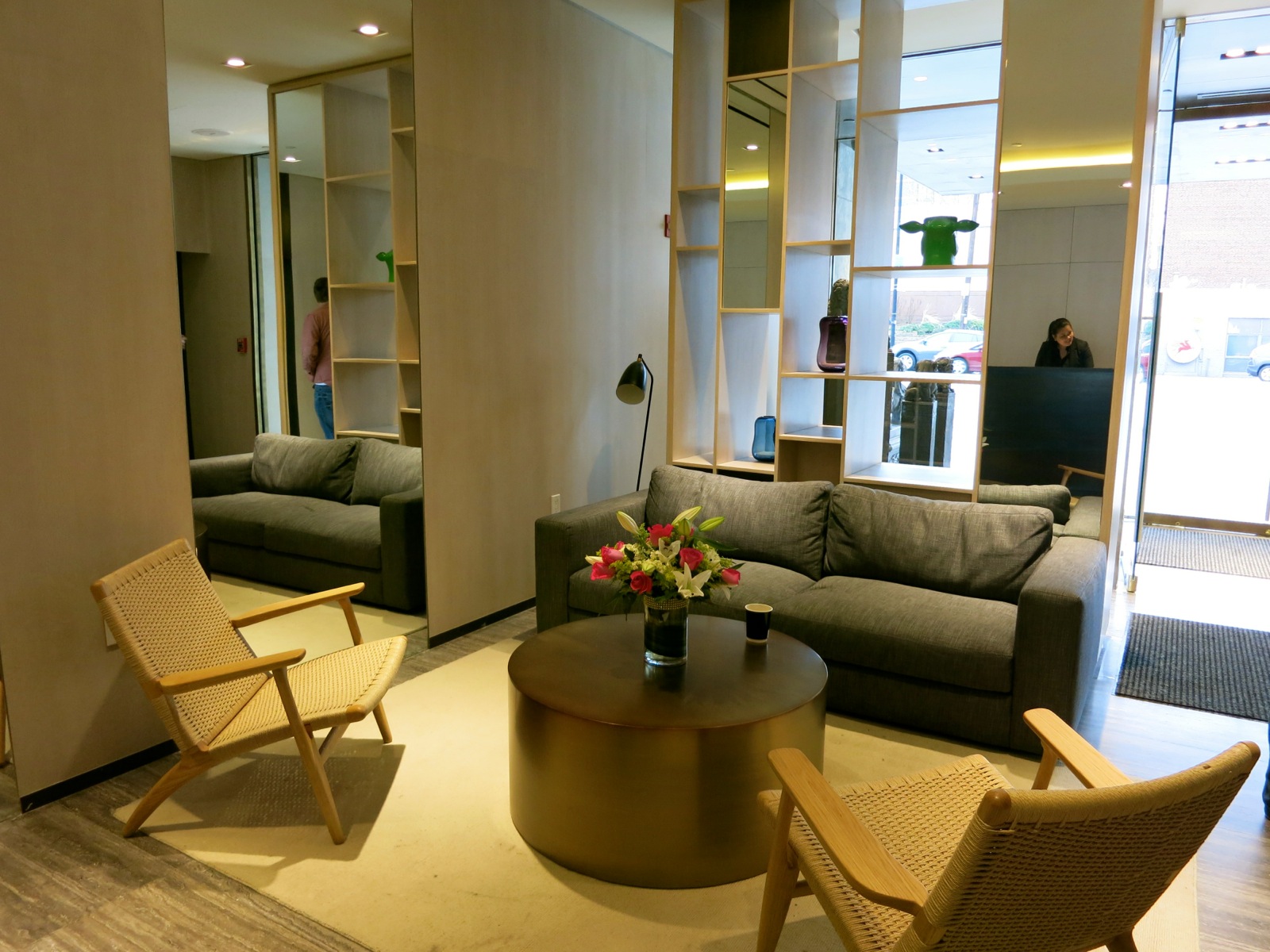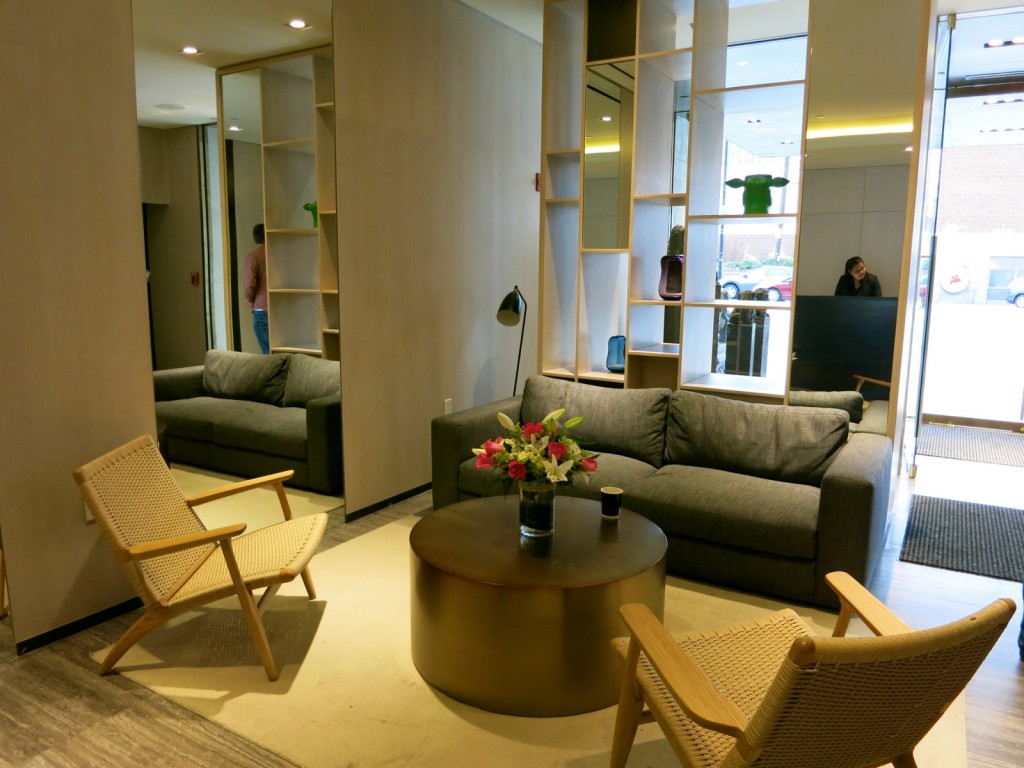 When you step into the Parc Hotel in Flushing, NY, you're not just checking into a room; you're entering a stylish haven that effortlessly blends modern amenities with elegant design. Located in the heart of Flushing's bustling neighborhood, next to The Shops at Skyview Mall, the 96-room boutique hotel serves as a perfect launchpad for exploring one of New York City's most vibrant areas, complete with its rich cultural tapestry, authentic cuisine, and bustling markets.
Accommodations
The Parc Hotel offers well-appointed rooms featuring minimalist design and high-quality furnishings. Each room is equipped with modern amenities to ensure a comfortable and hassle-free stay. Overlooking LaGuardia Airport, planes fly so low, you can see their underbellies from the floor-to-ceiling windows in your streamlined, and yes, Zen-designed room.
Rooms cast in wood and eggshell white feature extremely comfy beds, flat-screen TVs, and pristine subway tile bathrooms. Each is a serene oasis from the frantic hustle and bustle of life just outside on Roosevelt and Main Streets, where street signs are both in English and Chinese.
You're just minutes away from must-visit spots like Flushing Meadows Corona Park, the revered Dumpling Galaxy, and Xi'an Famous Foods.
With its sleek, modern design and upscale amenities, the hotel offers a serene escape without sacrificing convenience. Situated in close proximity to some of Flushing's most famous eateries, like Xi'an Famous Foods and Dumpling Galaxy, as well as cultural landmarks such as Flushing Meadows Corona Park, the hotel serves as an ideal base for exploring. One of the standout features of the One Boutique Hotel is its rooftop SkyView Lounge. Here, you can sip on expertly crafted cocktails while taking in panoramic views of the Manhattan skyline and Flushing's energetic streets below.
More Weekend Getaways In New York City:
All articles belong to Getaway Mavens LLC, and all photos belong to us as well, unless otherwise noted. It's all copyrighted. Please don't repost anything elsewhere without asking us first. All rights reserved. This site uses cookies to enhance your experience.
We make no guarantees of any price listed on our site. We're not responsible for content on external websites linked to ours, including linked resources, an external blog post, any partner site, hotel property sites, or affiliate sites. We only write about places we have vetted, but can't guarantee that your experience will be exactly the same.
Posts may contain affiliate links at no cost to you. Several of our trips are also compensated by the respective tourism boards for the city or state we are visiting. This never impacts how we share the destination with you – opinions are always our own and we pride ourselves on that. We do not sell links or accept unsolicited guest posts under any circumstances. Don't even ask.
United States Copyright, Getaway Mavens, LLC