Last Updated on
WHY GO: Yes, founding Father, Thomas Jefferson, was a gentleman farmer, an architect, a philosopher who authored the Declaration of Independence, and served as President of the United States.  But Jefferson was also an early Virginia winemaker – or at least tried to be. A visit to Charlottesville should include an outing to Jefferson's home, Monticello (pronounced like the instrument, rather than the town in upstate NY), at least one vineyard and/or cidery, and a stay at one of the most posh, exclusive golf resorts in a region that so mesmerized our third US President. The following recommendations are by no means exhaustive. Besides the homesteads of three US Presidents (James Monroe and James Madison also lived in the Charlottesville area), there are several dozen wineries and cideries as well as the University of Virginia to explore. It can take a whole week to do Charlottesville justice. But the Getaway Mavens provide a start.
Things to Do in Charlottesville VA


TOUR: Monticello. Even if you've never been here, you've seen Thomas Jefferson's 9,000 Sq ft. mountaintop home. It's stamped on each and every American nickel. Opt for a 90 minute "Behind the Scenes Tour," limited to just 17 people, which takes you to places the basic tour doesn't.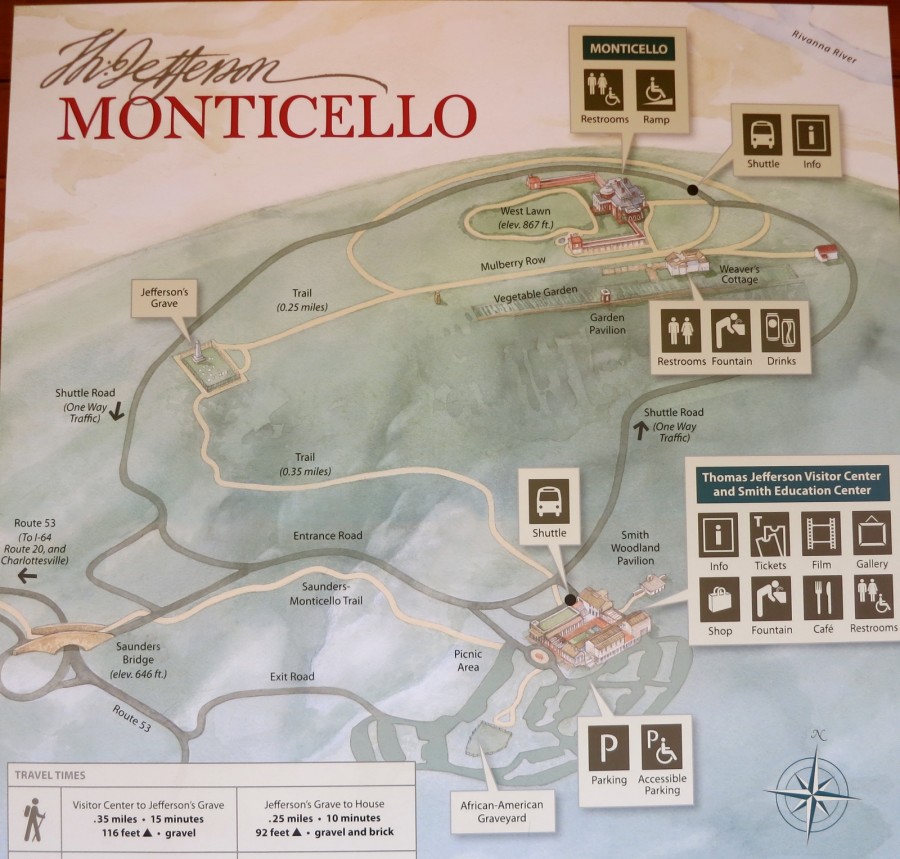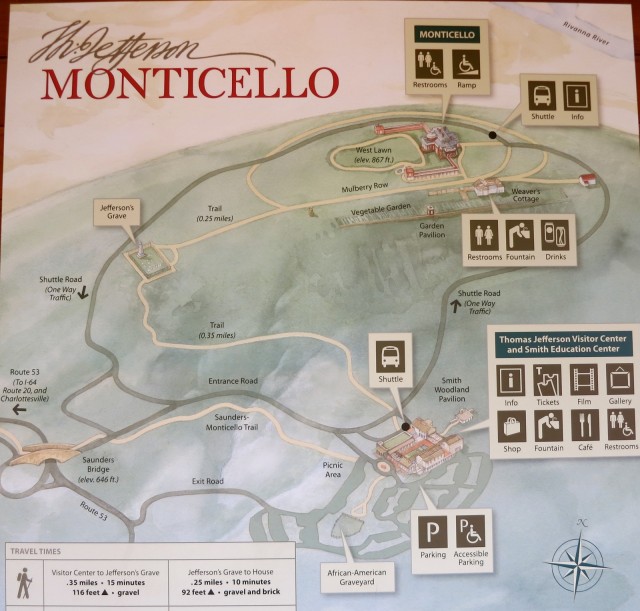 Start at the new Visitor's Center for a short introduction video. Though most remembered for drafting the Declaration of Independence (a treasonous act at the time) and as our country's third President, Thomas Jefferson was an architect (he designed Monticello and founded and designed the University of Virginia) and philosopher who abhorred tyranny of any kind, especially religious ("Religion should be a personal matter between Man and his own G-d").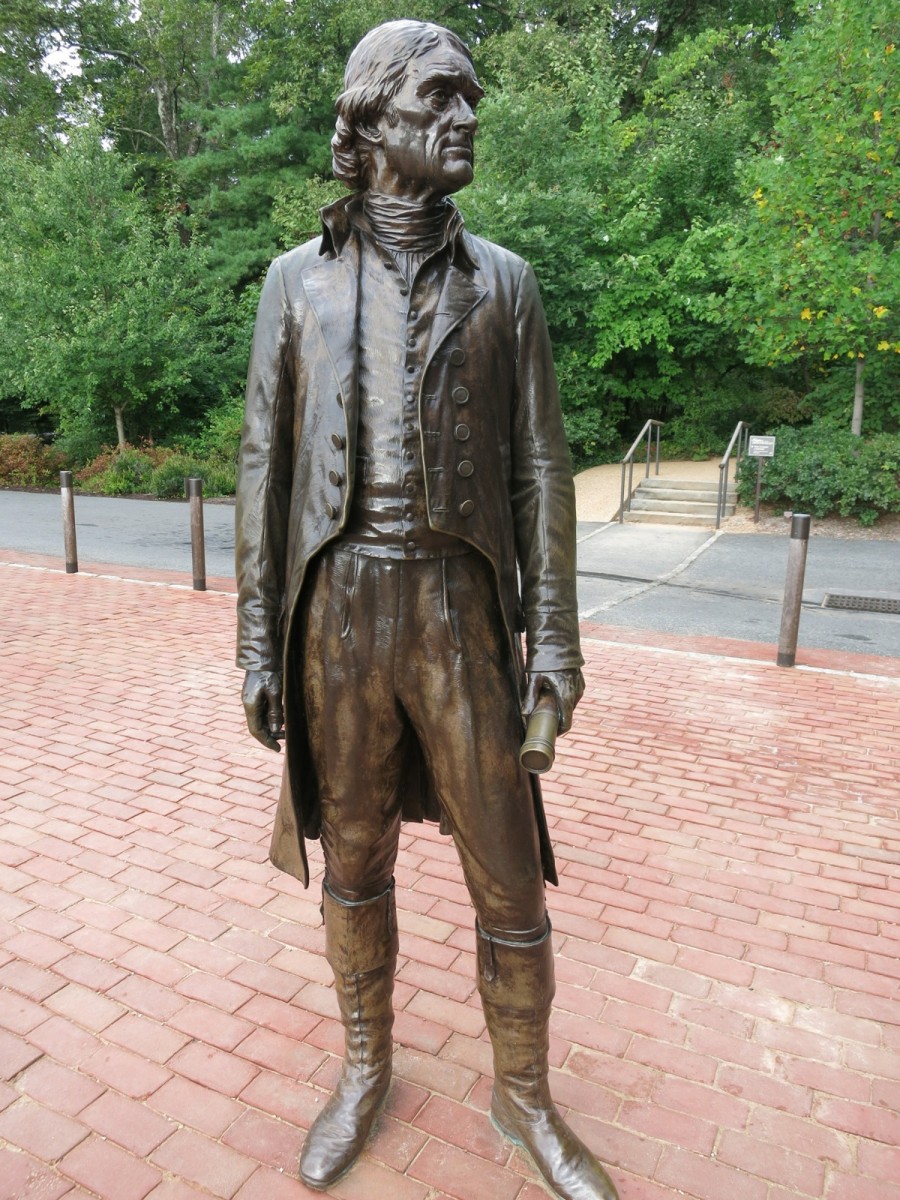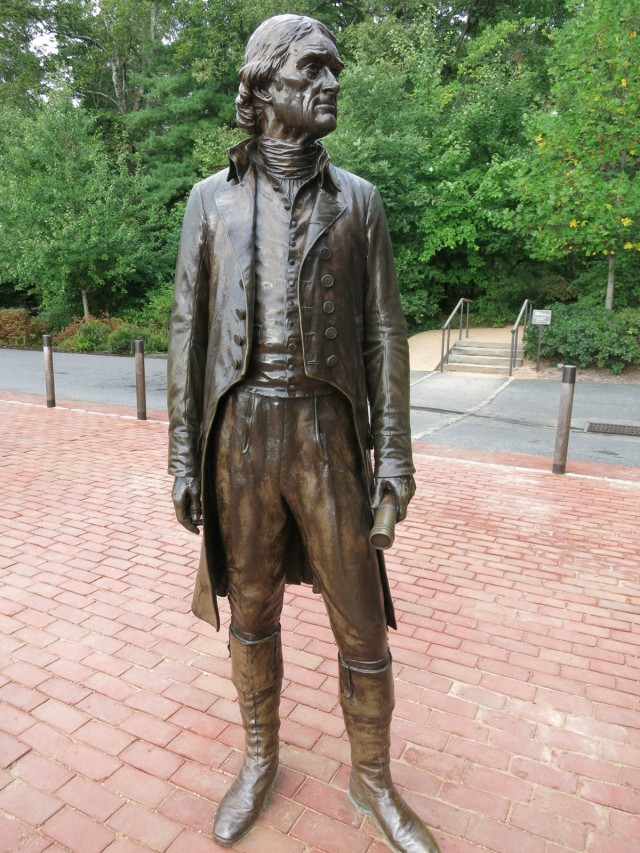 From the Visitor's Center, you'll take a van to the little mountain top (Monticello means Little Mountain in Italian), where you'll tour the house to which President Jefferson escaped during his tenure in Washington DC, and then lived in the last 17 years of his life. The home features the first parquet floor in an American home, a hidden narrow, steep staircase ("a grand staircase was a waste of space and money"), octagonal rooms (Jefferson was fascinated by that shape), and a third floor playroom with trundle beds and skylights.
Jefferson believed that a well-educated nation makes for a successful democracy, and to that end, his stocked his home with edifying objects – maps, busts, portraits of famous people, Native American artifacts and a unique 7-day clock. The vibe is decidedly masculine, which is understandable. After "ten years of unchecked happiness," with his wife, Martha, she died giving birth to their 8th child.
An engaging house tour gives you a glimpse into the human side of this brilliant statesman. His bed was tucked into an alcove between his office and the parlor, and at sunrise, he'd step into a bucket of ice-water to wake up. (In fact, every bedroom had a sleeping alcove to preserve space and conserve heat).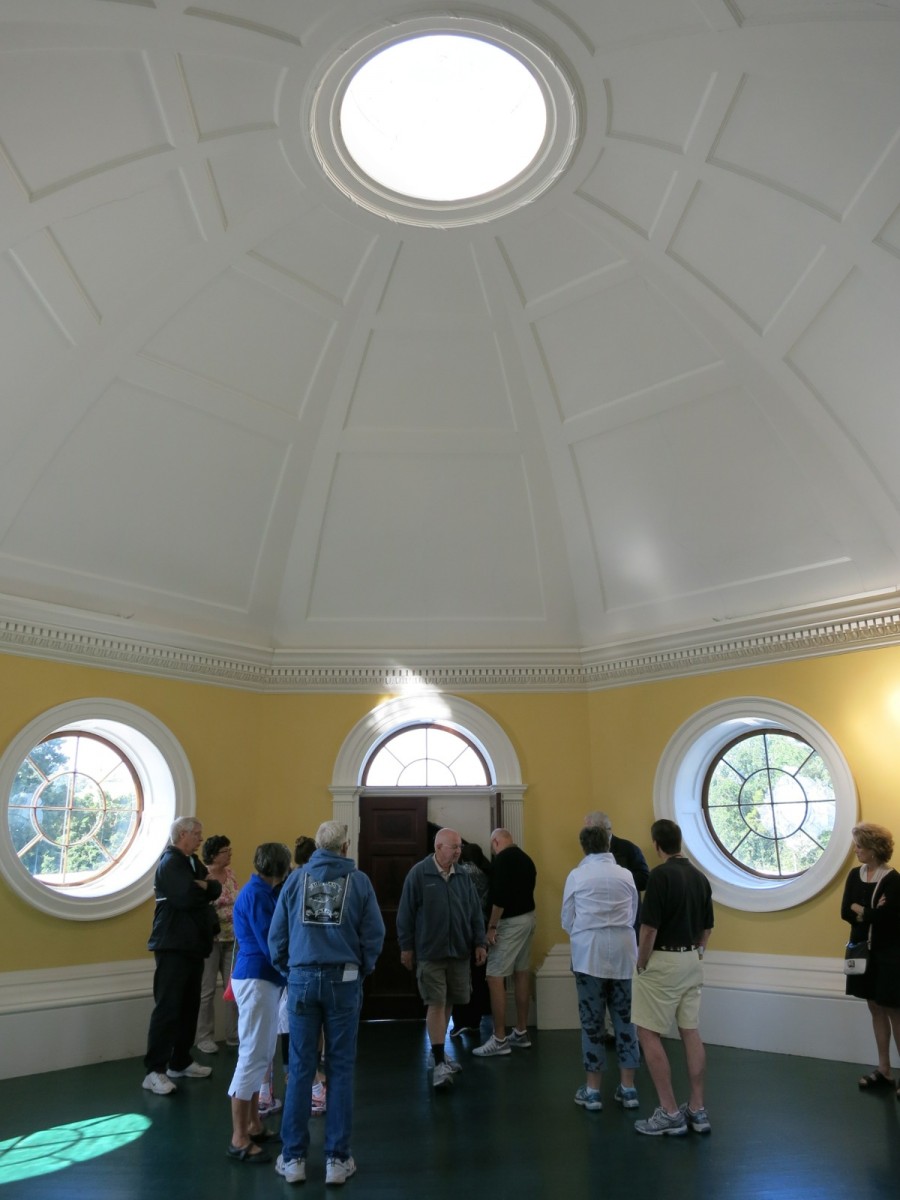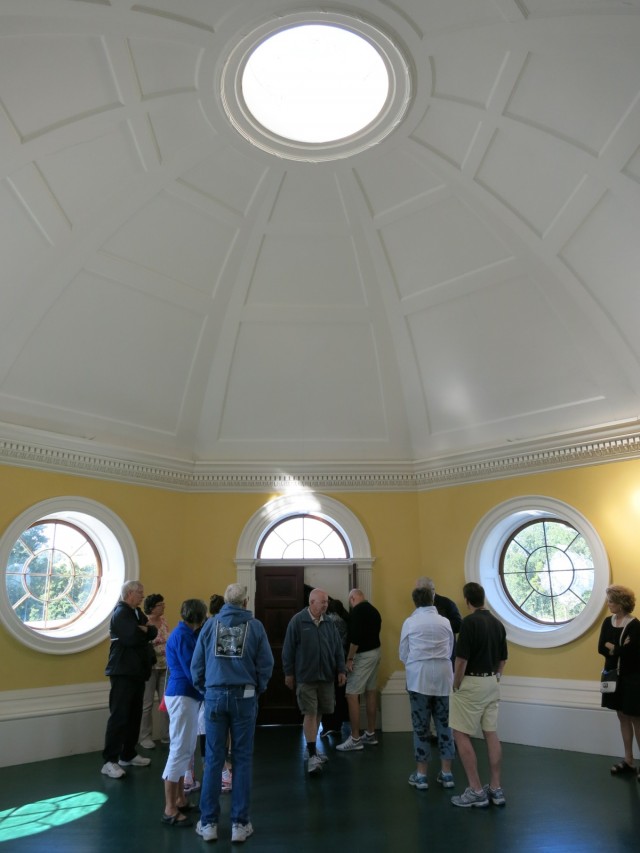 One of the most interesting places in the house can only be accessed on the Behind the Scenes Tour. It's the 3rd floor octagonal Dome or Sky-Room, reminiscent of Rome's Pantheon topped by a Belgian hand-blown glass "Oculus." Bright yellow and the size of a ballroom, it was never used. "We have no idea why he built it," guides marvel.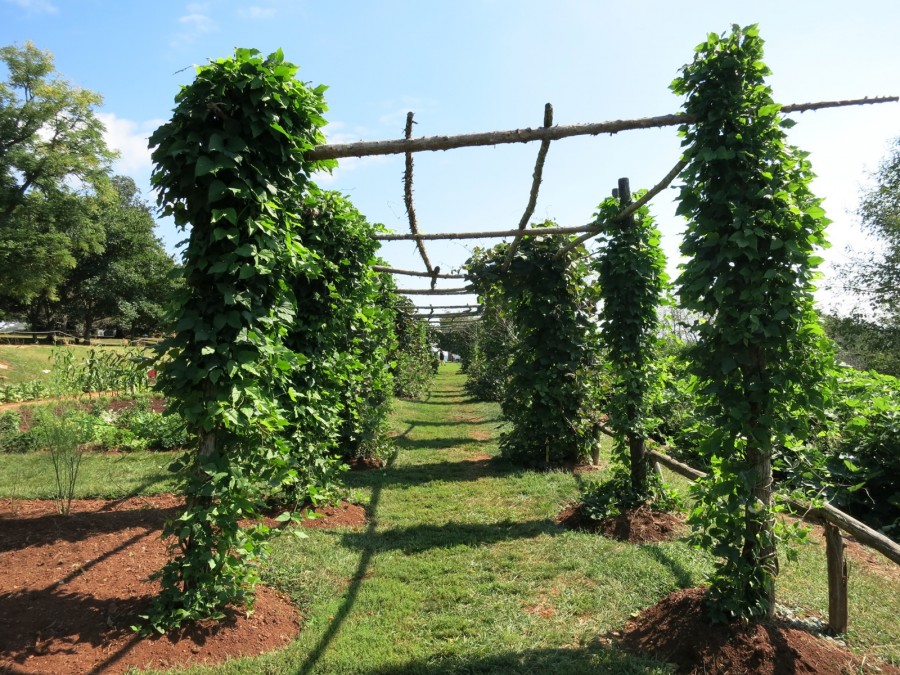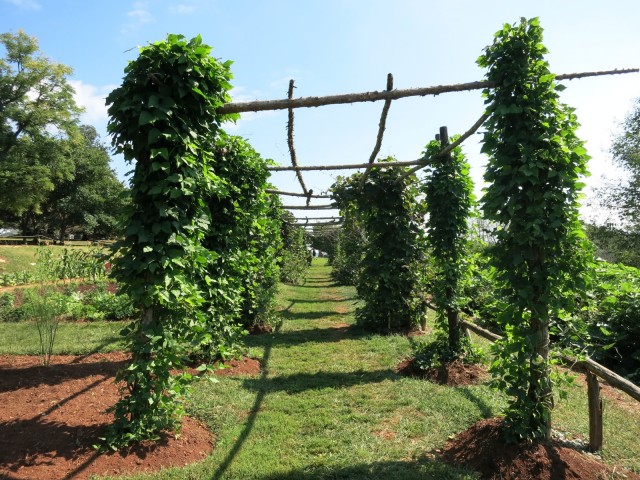 Don't leave before wandering the flower and vegetable gardens. Jefferson once wrote, "There is not a sprig of grass that shoots uninteresting to me." He cultivated his gardens mostly for research.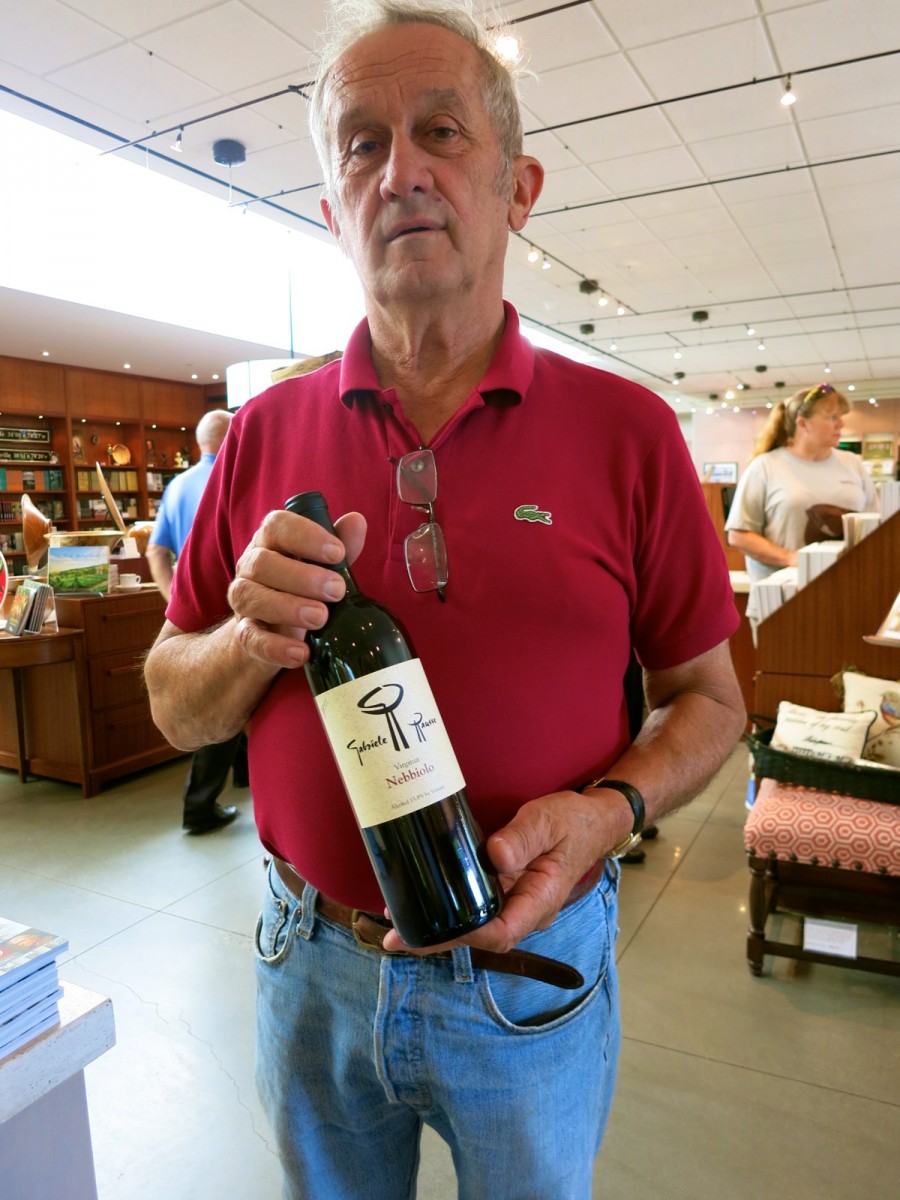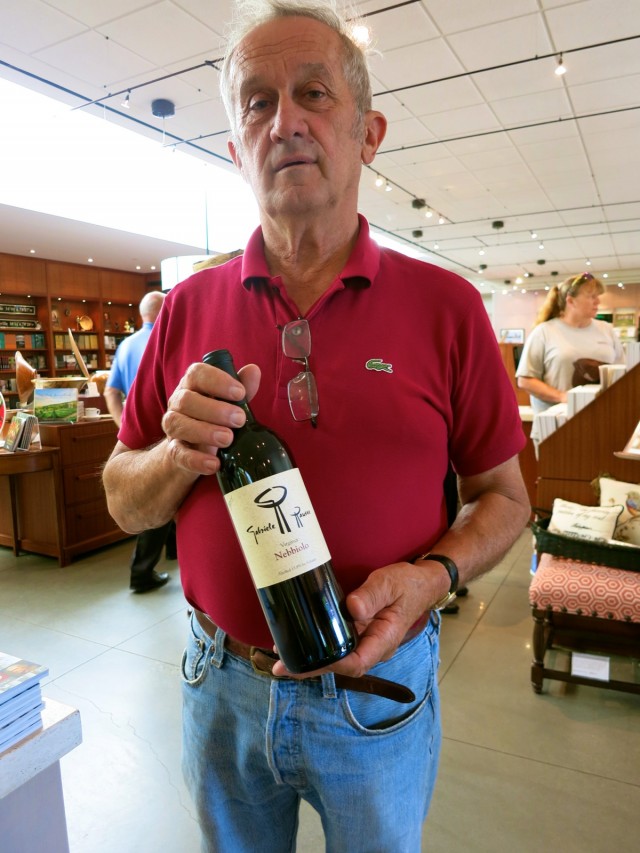 Much has been made about Jefferson's vineyards, but according to Gabriele Rausse, Monticello's Italian-born Director of Gardens and Grounds, credited with putting Virginia's wine industry on the map, the country's third President was much too busy to oversee a successful winery. Jefferson planted twenty varieties of grapes – half from France and half from Italy – beginning in 1807, with no success.   "His vineyards failed every year for ten years, and it takes phylloxera ten years to kill a vinifera root. I believe that rather than the prevailing notion that a domestic bug killed the vines, Jefferson just couldn't give his grapes the attention they needed," Rausse theorizes.
If you're lucky enough to find him, the humble Rausse loves to expound on Monticello's garden and while doing so, might invite you to his own winery. Specializing in Nobiloa grapes (from the Piedmont region of Italy), the Gabriele Rausse Winery offers tastings a few days a week.
Monticello Behind the Scenes Tours, daily 9:30, 10:30, 2:30 and 3:30, $45.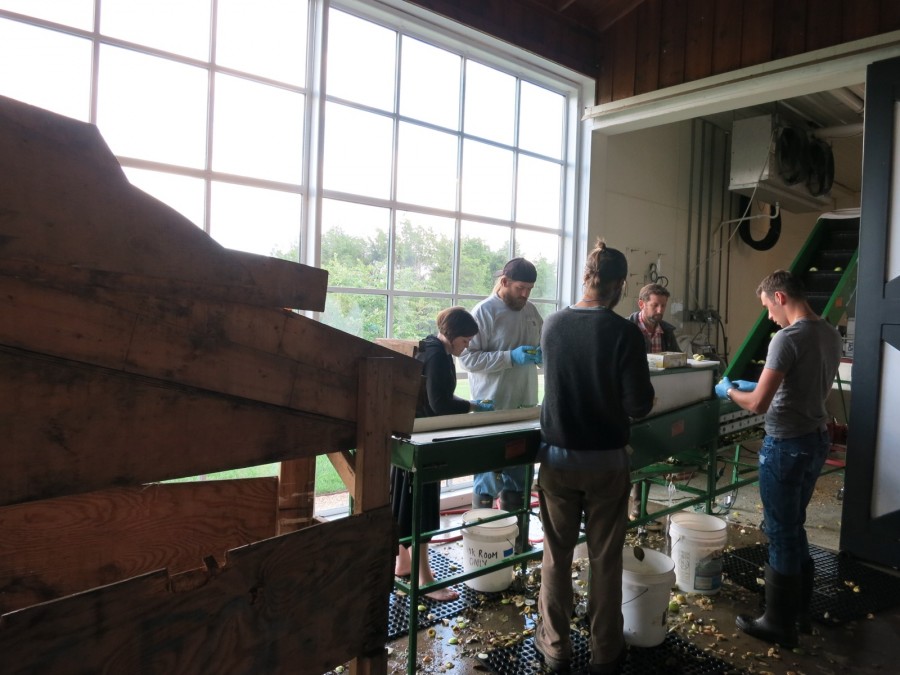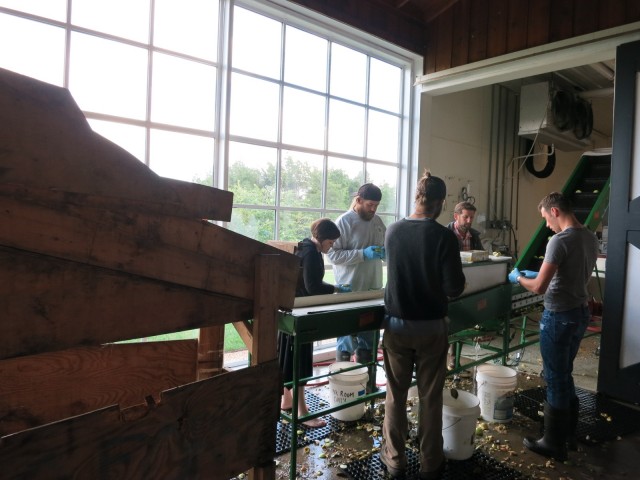 TASTE: Castle Hill Cider. Virginia is the fourth largest apple producing state in the country, so it's no surprise that cideries are rivaling breweries in the craft beverage department. Castle Hill, set inside a former genteel Cattle Auction Barn (where ranchers did business while sipping bourbon and smoking cigars on a patio overlooking six hundred hilly acres) turns out 3,000 cases of wine-like cider a year.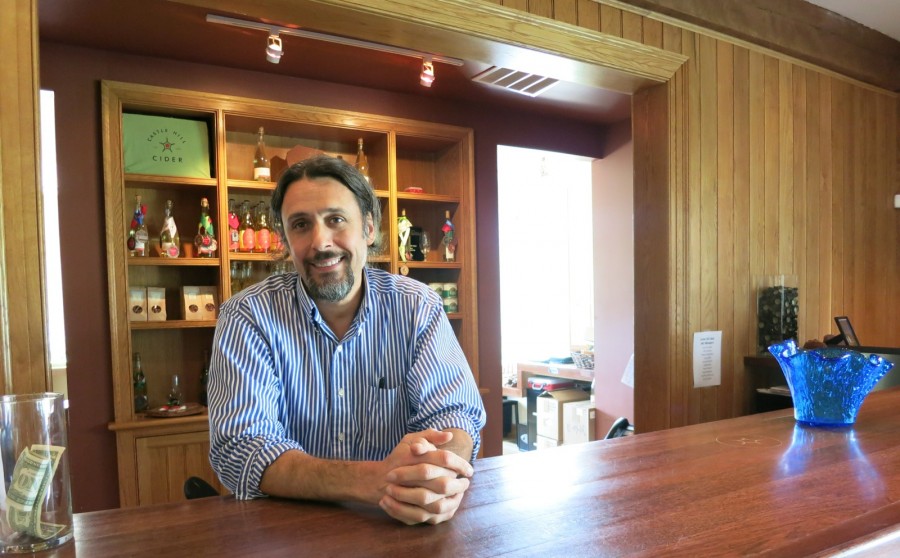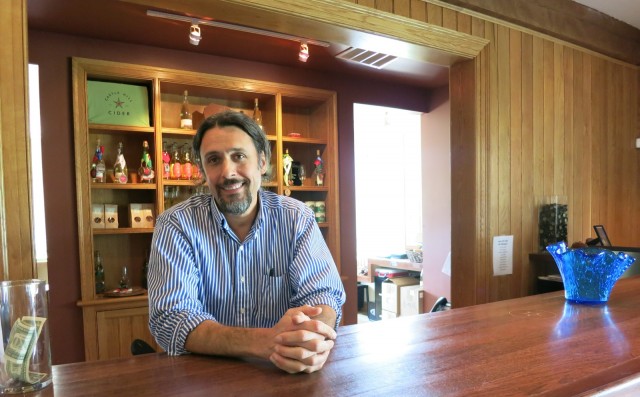 Drive through iron gates on a driveway to the top of the hill. Even if you don't want to taste, it's dreamy just to traverses the gorgeous property and to see the world's oldest type of fermentation tanks – terra-cotta kvevri's from the country of Georgia. "We were the first (and possibly only) cidery in the US to have these," says Orchardist/Ciderist, Stuart Madany.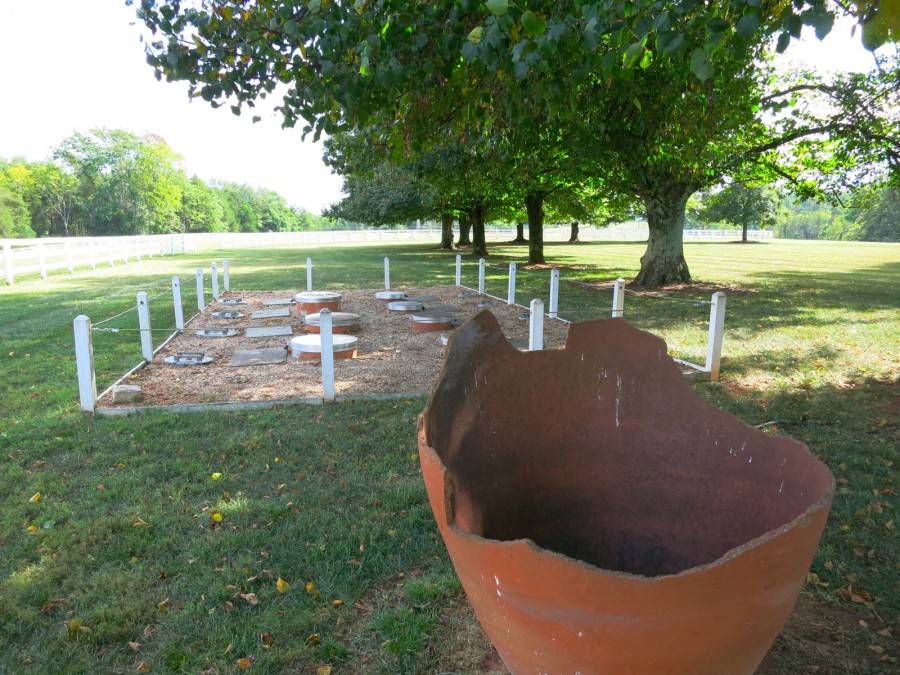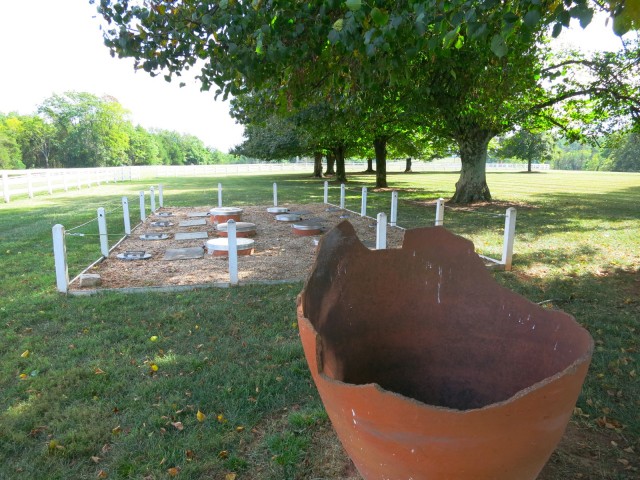 Rather than the sweet beer-bottled hard cider we've come to expect, Castle Hill processes 27 estate varieties of apples like grapes for wine. From the extra-try "Terrestrial" made from Pippin and Winesap apples to Levity – all Pippin, fermented in buried kvevris, to Black Twig (finished in Jack Daniels barrels) to the slightly carbonated and "fruit forward" Serendipity, and more, there's an apple wine to suit every taste. Tastings daily 11-5, $8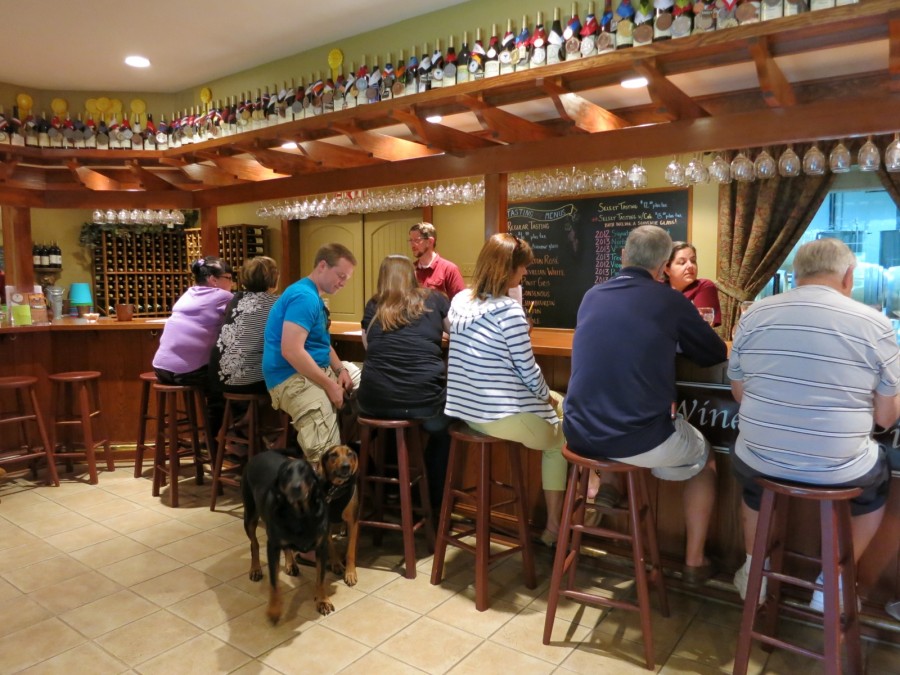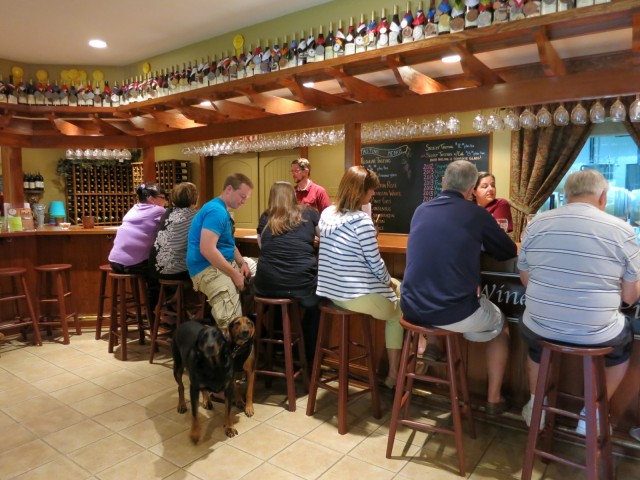 TASTE: Keswick Vineyards. There are around 30 wineries on the "Monticello Wine Trail: The Birthplace of American Wine" though not every one has a dog park and welcomes well-behaved pups into the tasting room.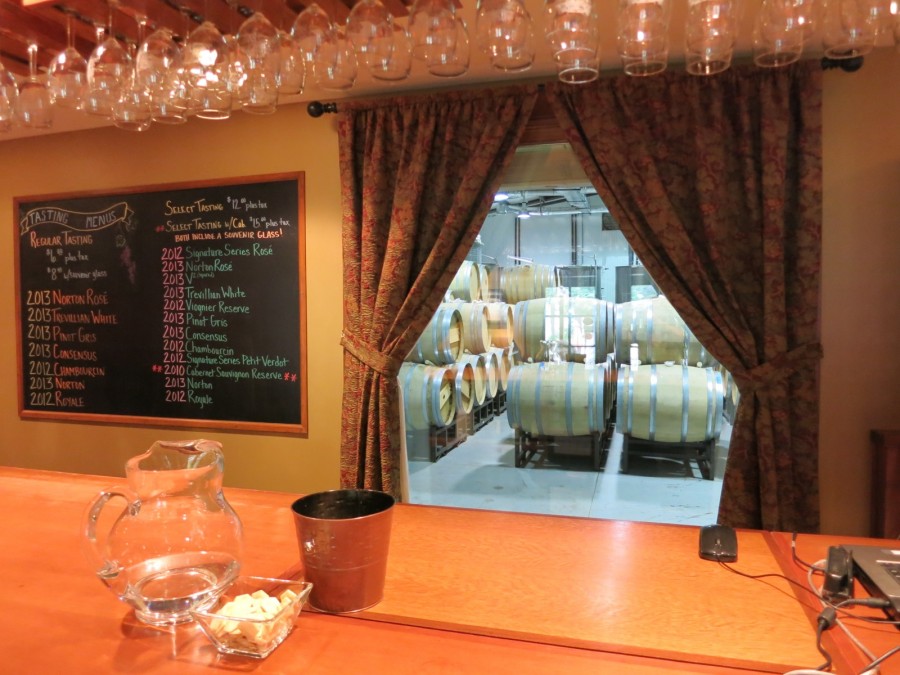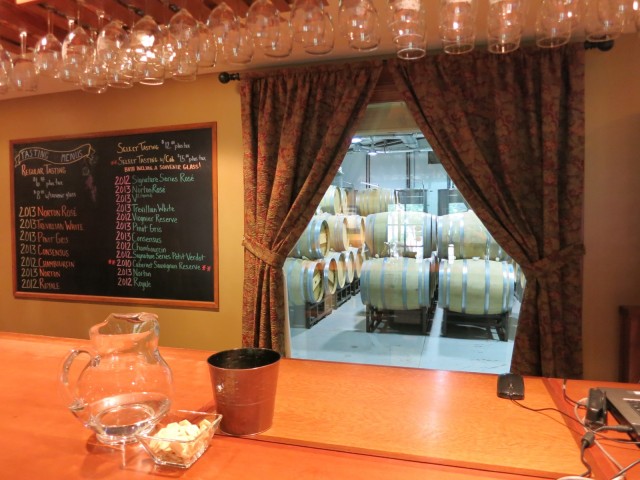 Though it turns out 16 – 18 types of wine, Keswick is known for its French Viognier grape vintages and Keswick Signature Rose, Merlot and Cabernet Sauvignons. With almost 25,000 visitors a year, some on leashes, Keswick is a happy, tail-waggingly fun place. Open daily 9-5. Tastings $6 for 7, $12 for 12.
SEE: If you've already seen Monticello and have more time to spend here, there are two other past president's homesteads within a few miles of each other open for tours: Ash Lawn-Highland – The Home of James Monroe which was restored as a 535 acre working plantation, and Montpelier – the Home of James Madison. And of course, check out the University of Virginia (don't miss the glassed-off Edgar Allan Poe room), which offers "Historical" as opposed to "Campus" tours daily at 10am, 11am and 2pm.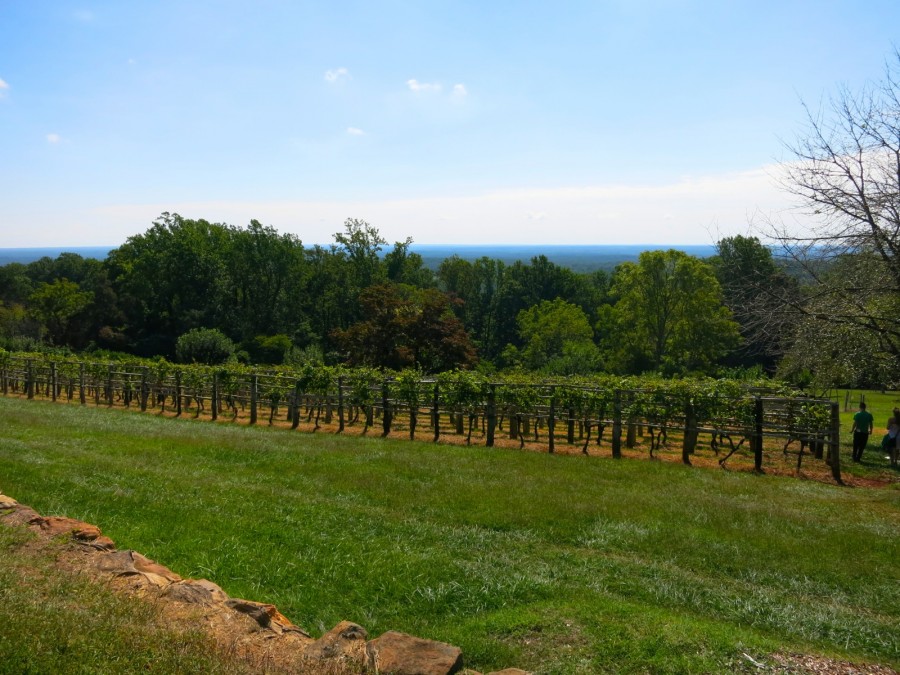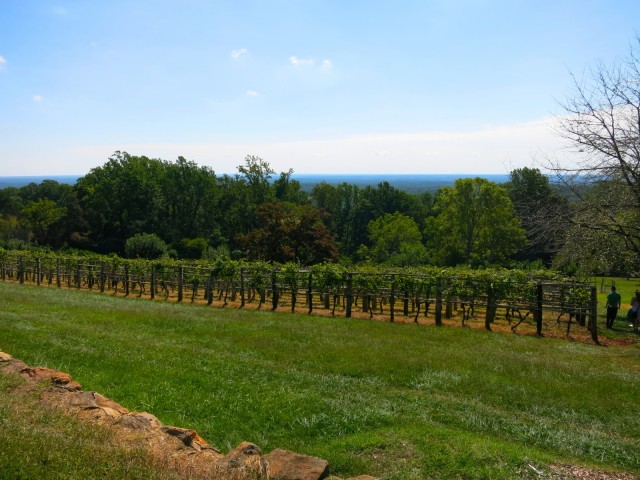 DO: Monticello Wine Trail. Thirty wineries, many featuring exceptional award-winning wine, have been "inspired by Thomas Jefferson's vision of winemaking." Even if you don't visit the tasting rooms, just coasting along the back roads through the breathtaking hills and dales can arouse feelings of overpowering appreciation for this landscape. It comes as no surprise that Jefferson was so passionate about his home.
Best Restaurants in the Charlottesville VA Area
EAT: There are over 70 restaurants in the Charlottesville area. Those recommended by locals:  C&O, Shebeen for South African cuisine, The Whiskey Jar for down home Southern eating and live music, and Red Pump Kitchen for wood fired pizza and Tuscan cuisine.
Best Places to Stay in the Charlottesville VA Area
STAY: While Keswick Hall is undergoing renovations (in 2018), be sure to check out other accommodations. The Charlottesville area is replete with highly regarded, luxurious inns and B&B's. Among them, Clifton Inn – A Relais and Chateaux property on what was once Thomas Jefferson's land, with 17 country-lux rooms and a top-notch restaurant.