Last Updated on March 10, 2023 by Editor
WHY GO: One of the best things to do near Charlottesville VA is to book a behind the scenes tour of Thomas Jefferson's home, Monticello (pronounced like the instrument, rather than the town in upstate NY).
Yes, founding Father, Thomas Jefferson, was a gentleman farmer, an architect, a philosopher who authored the Declaration of Independence, and served as President of the United States. But he was also an early Virginia winemaker – or at least tried to be.
This post is devoted to Monticello and the best wineries, distilleries, breweries in Albemarle County – in effect, all of the adult beverage makers in the Charlottesville Virginia area.
Getaway Mavens also covered downtown Charlottesville VA in a post in which we urge you immerse yourself in the museums, shopping, and restaurant scene that makes this college town so special. Discover the stories behind the Kluge Ruhe Aboriginal Art Collection, the Fralin Museum of Art, Charlottesville Historic Downtown Mall, and more.
So spend an extended weekend, and delve right in.
Where is Charlottesville VA
Charlottesville is located in Central Virginia's Eastern foothills of the Blue Ridge Mountains, about 25 minutes from where Skyline Drive in Shenandoah National Park meets the Blue Ridge Parkway. (Read: Lots of great hiking trails!)
Things to Do Near Charlottesville VA

TOUR: Monticello
Even if you've never been to Monticello, you've seen Thomas Jefferson's 9,000 Sq ft. mountaintop home. It's stamped on each and every American nickel. If you can, opt for an all day "Behind the Scenes Pass," which takes you to places the basic tour doesn't.
One of Monticello's major claims to fame is that it is both a National Historic Landmark AND a UNESCO World Heritage Site – recognizing Jefferson's genius and achievements in both architecture and philosophical pursuits.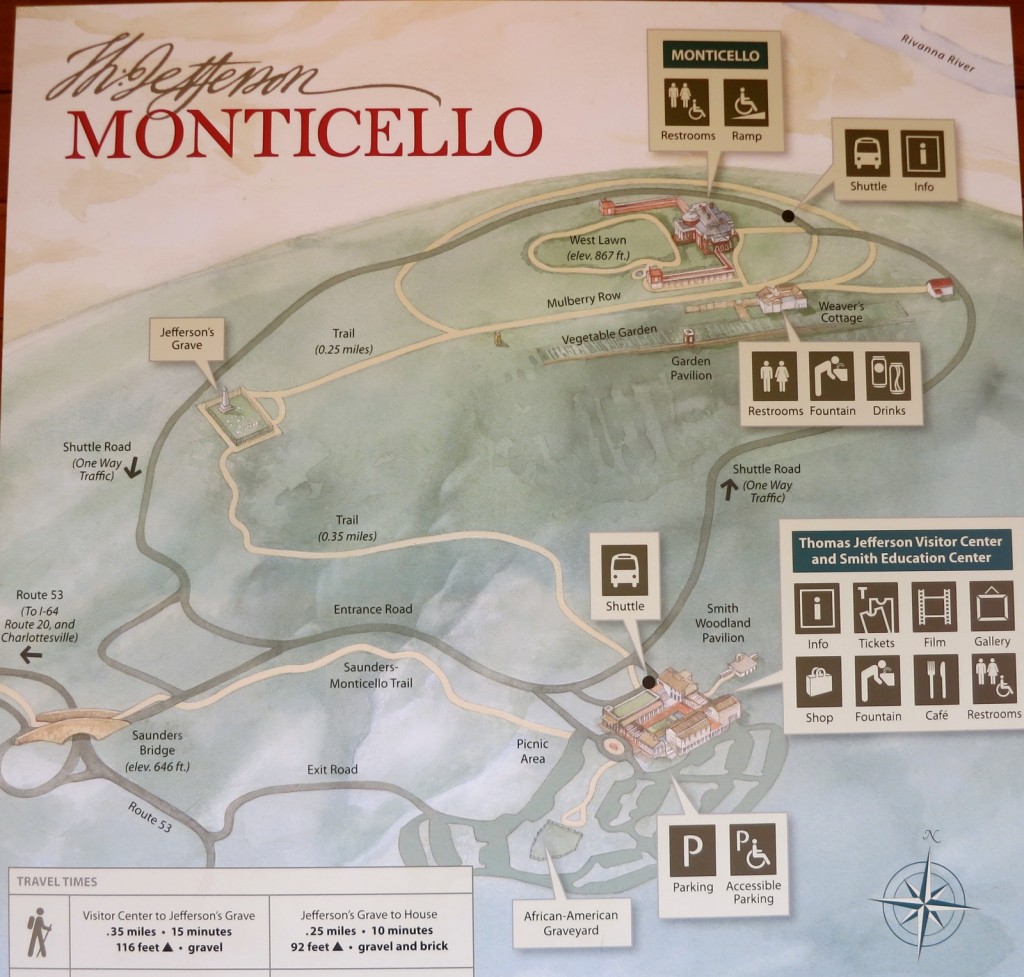 Start at the excellent Visitor's Center for a short introduction video. Though most remembered for drafting the Declaration of Independence (a treasonous act at the time) and as our country's third President, Thomas Jefferson was the "starchitect" of his day. Most famously, he designed Monticello and the original University of Virginia buildings.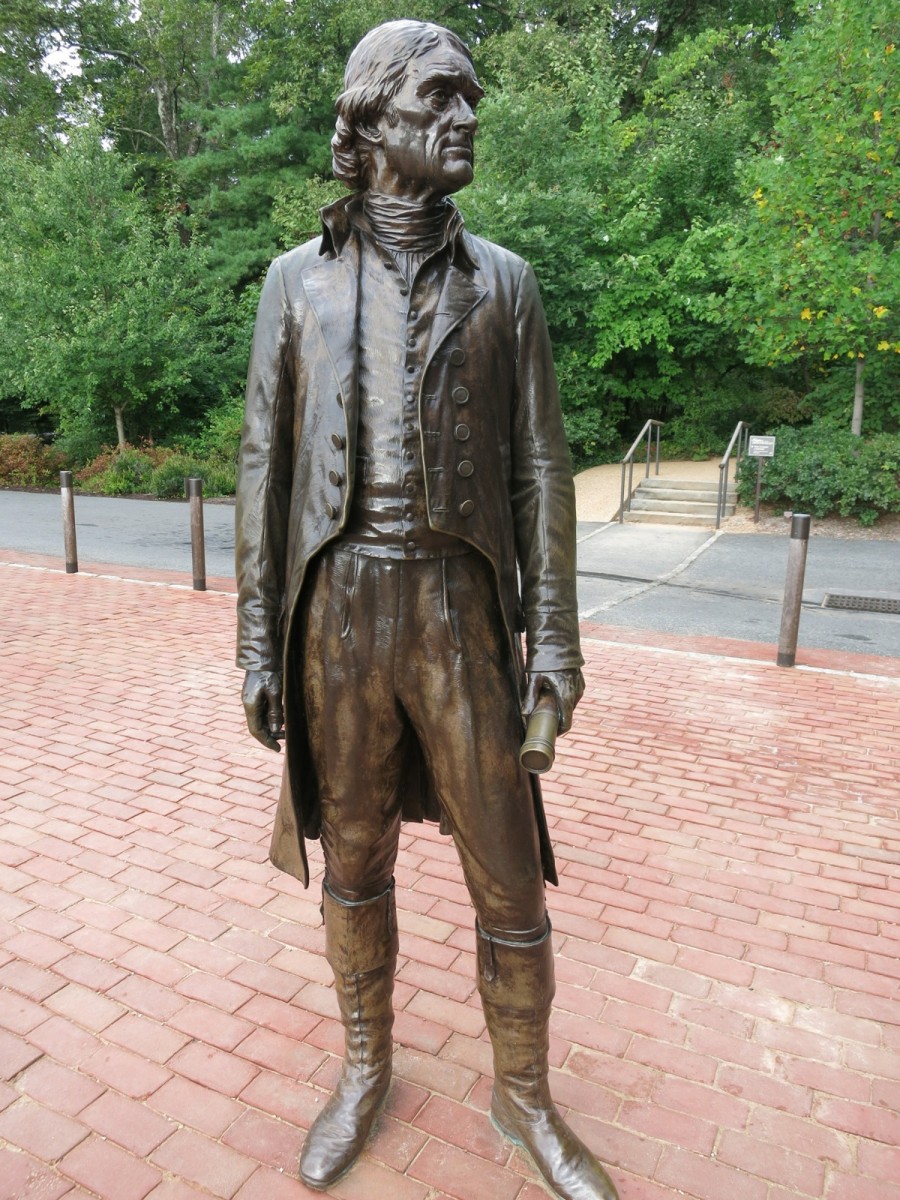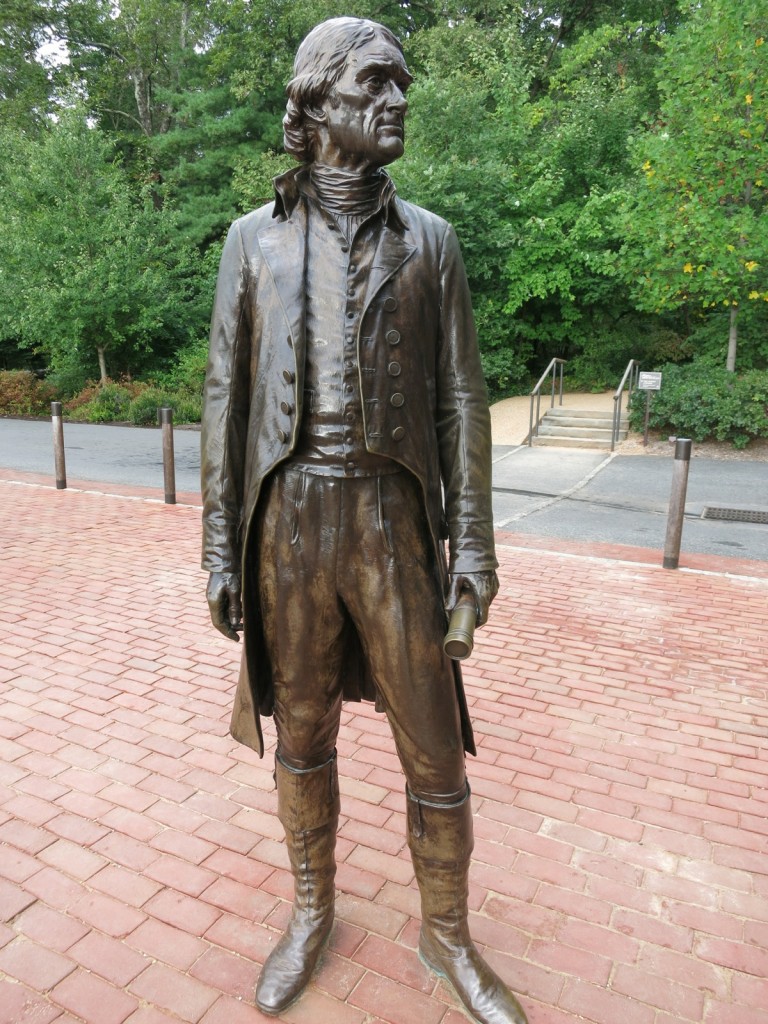 Jefferson's "Little Mountain" Getaway
Monticello means Little Mountain in Italian. So, from the Visitor's Center, take a van to the little mountain top where you'll tour the house to which President Jefferson escaped during his tenure in Washington DC, and lived in the last 17 years of his life.
The home features the first parquet floor in an American home, a hidden narrow, steep staircase, octagonal rooms, and a third floor playroom with trundle beds and skylights. As you discover, Jefferson was fascinated by the octagonal shape. He also abhorred grand staircases, believing them to be a waste of space and money.
Jefferson believed that a well-educated nation makes for a successful democracy. To that end, he stocked his home with objects that would spur conversations. Maps, busts, portraits of famous people, Native American artifacts and a unique 7-day clock are scattered about.
The vibe is decidedly masculine, which is understandable. After "ten years of unchecked happiness" with his wife, Martha, she died giving birth to their 8th child.
Octagons and Hidden Rooms
An engaging house tour gives you a glimpse into the human side of this statesman. His bed was tucked into an alcove between his office and the parlor. At sunrise, he'd step into a bucket of ice-water to wake up. (In fact, every bedroom had a sleeping alcove to preserve space and conserve heat).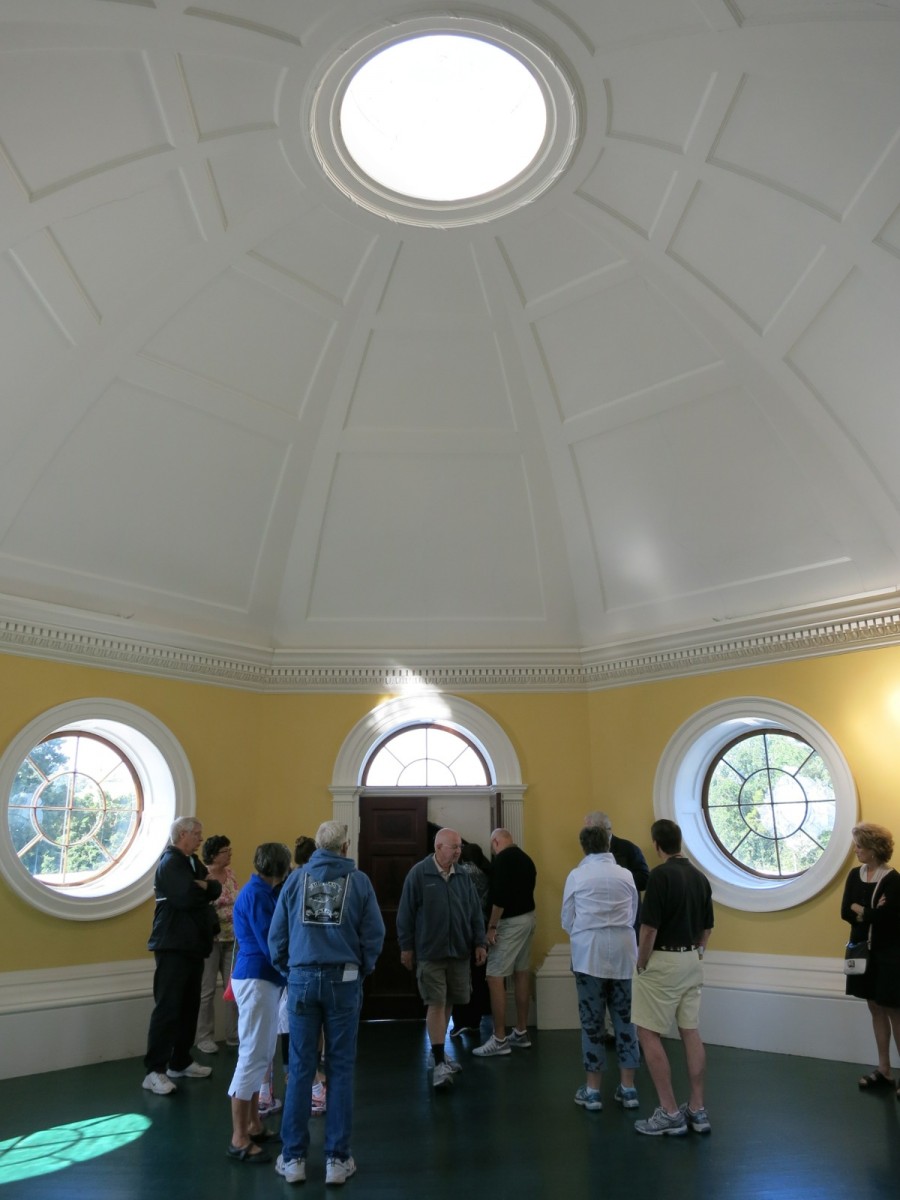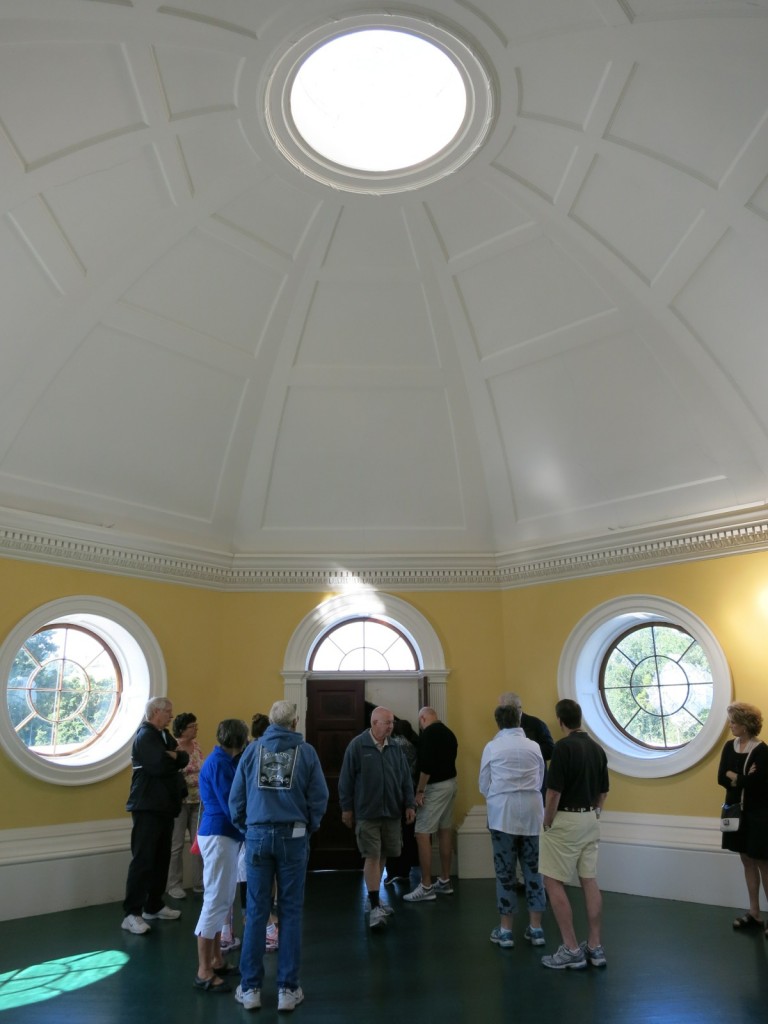 One of the most interesting places in the house is accessed only on the Behind the Scenes Tour: the 3rd floor octagonal Dome, known as the Sky-Room. Reminiscent of Rome's Pantheon, it's topped by a Belgian hand-blown glass "Oculus." This bright yellow ballroom-sized space, incredibly enough, was never used. "We have no idea why he built it," guides marvel.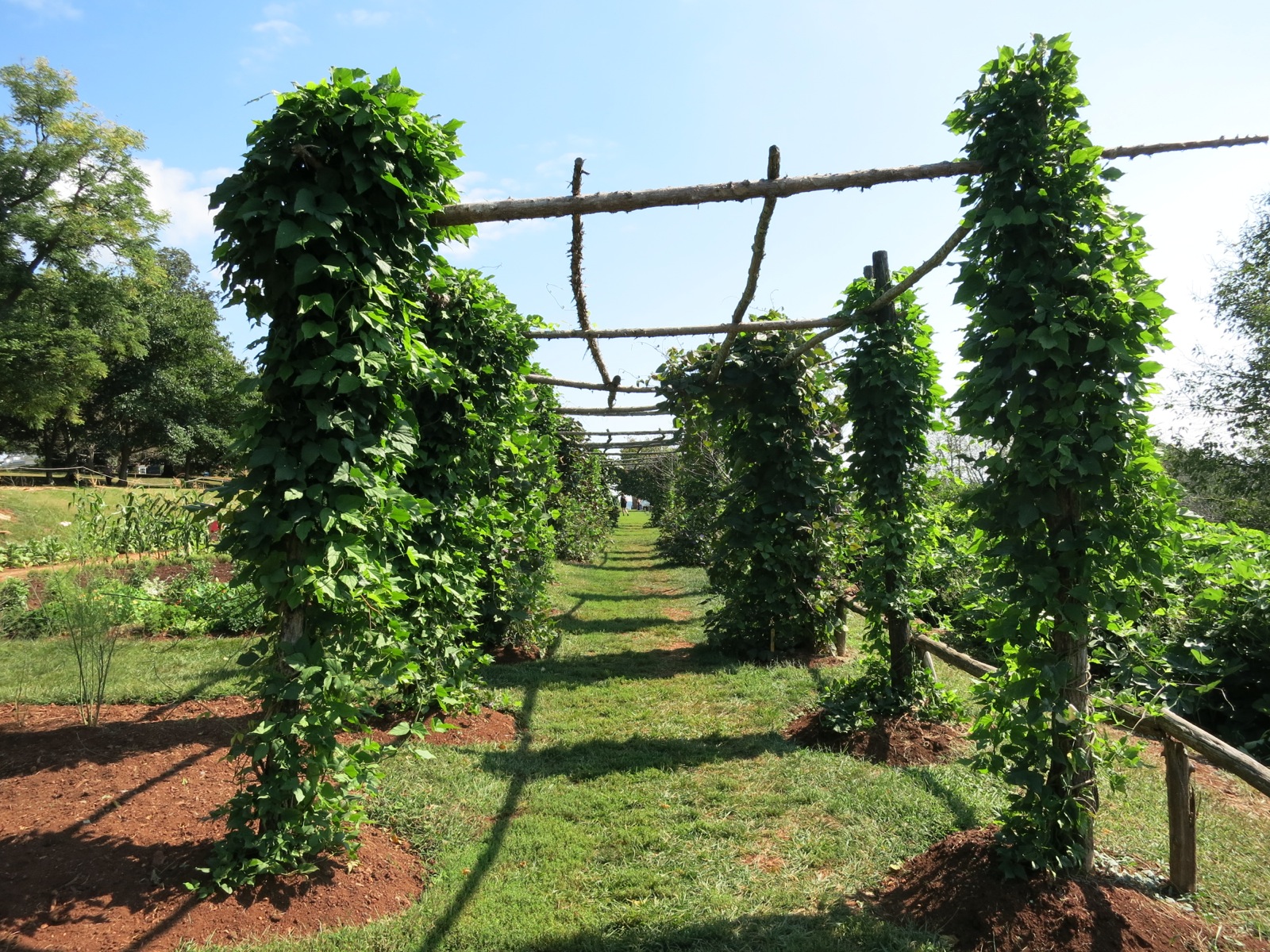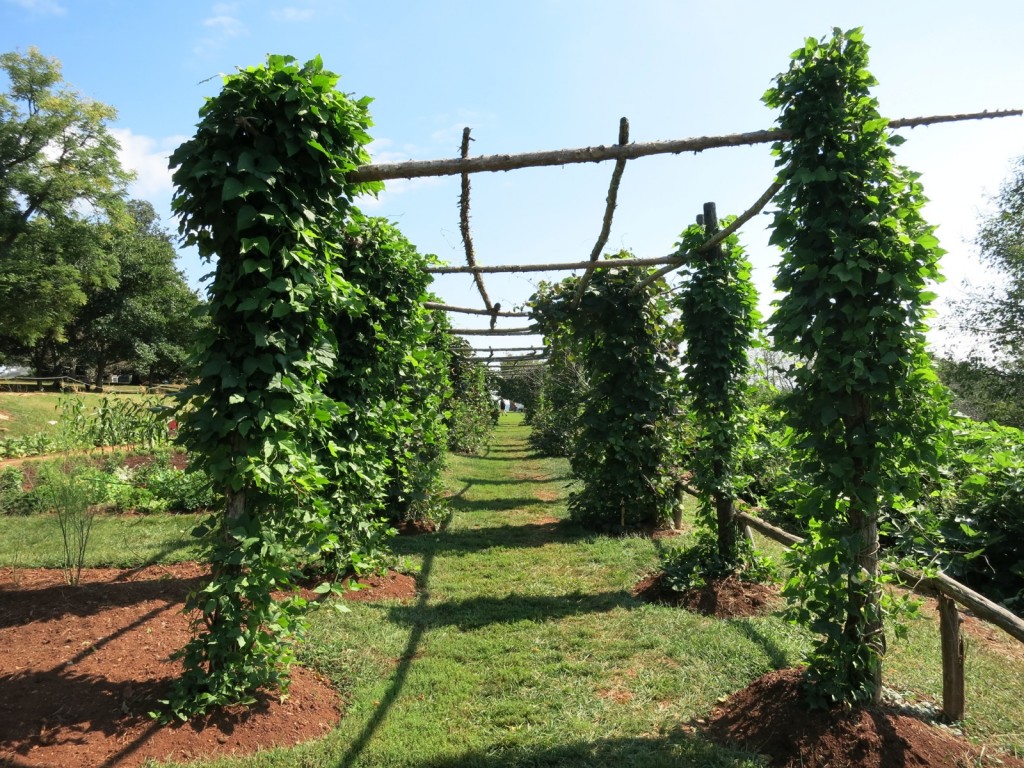 Don't leave before wandering the flower and vegetable gardens. Jefferson once wrote, "There is not a sprig of grass that shoots uninteresting to me." He cultivated his gardens mostly for research.
Thomas Jefferson's Vineyards
Much has been made about Jefferson's vineyards. But according to Gabriele Rausse, the country's third President was much too busy to oversee a successful winery.
Jefferson planted twenty varieties of grapes – half from France and half from Italy – beginning in 1807, with no success.   "His vineyards failed every year for ten years, and it takes phylloxera ten years to kill a vinifera root. I believe that rather than the prevailing notion that a domestic bug killed the vines, Jefferson just couldn't give his grapes the attention they needed," Rausse theorizes.
After you've visited Monticello, be sure to visit operating wineries in the area. The Monticello Wine Trail (below), guides you to nearly 40 of them within a short drive.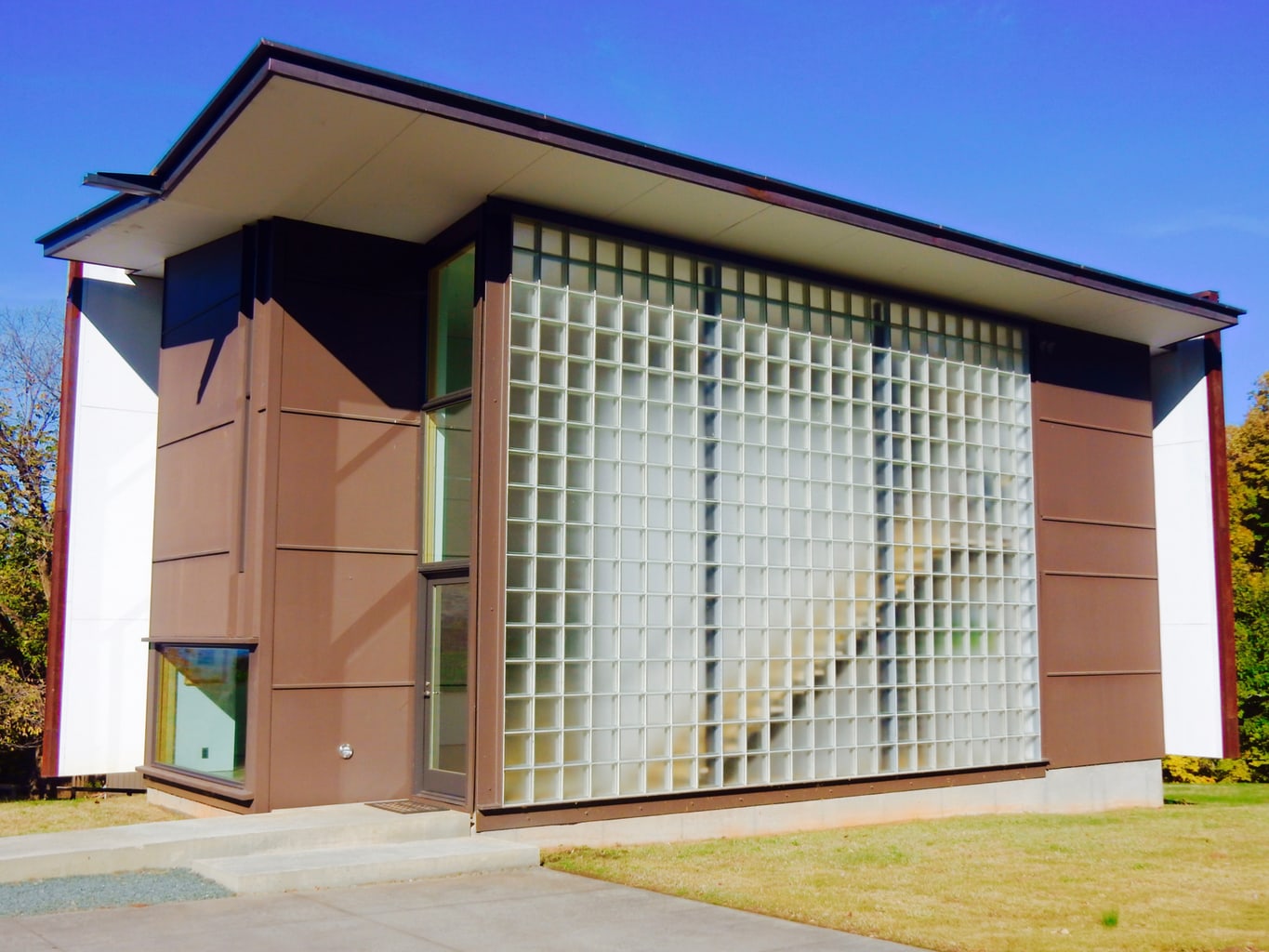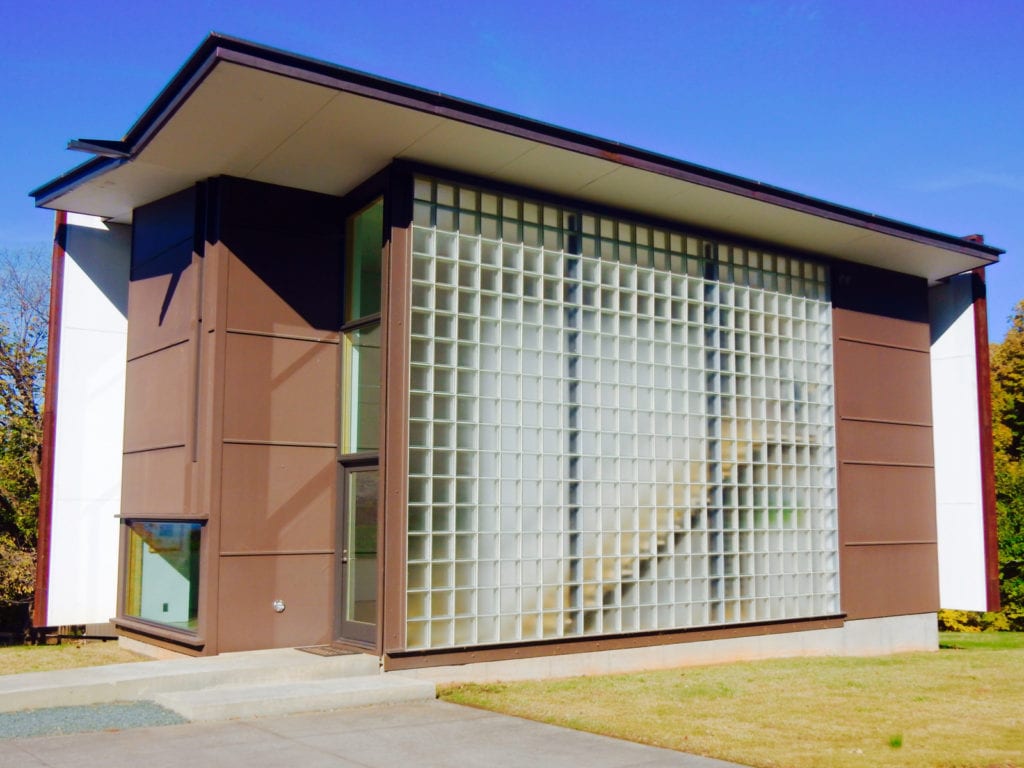 GO: Les Yeux du Monde Art Gallery
Translated from the French as "Eyes of the World," the farmland-set Les Yeux du Monde Art Gallery, at the end of a half-mile dirt road off a secondary paved road, takes some effort to get to. But it's worth a drive from anywhere. It's that special.
Artist rep, Lyn Bolen Warren (who passed away in November 2021 after a valiant battle with cancer), and her husband, fellow artist Russ Warren, had this ultra-modern 2-floor gallery-studio built on their property after outgrowing a home studio.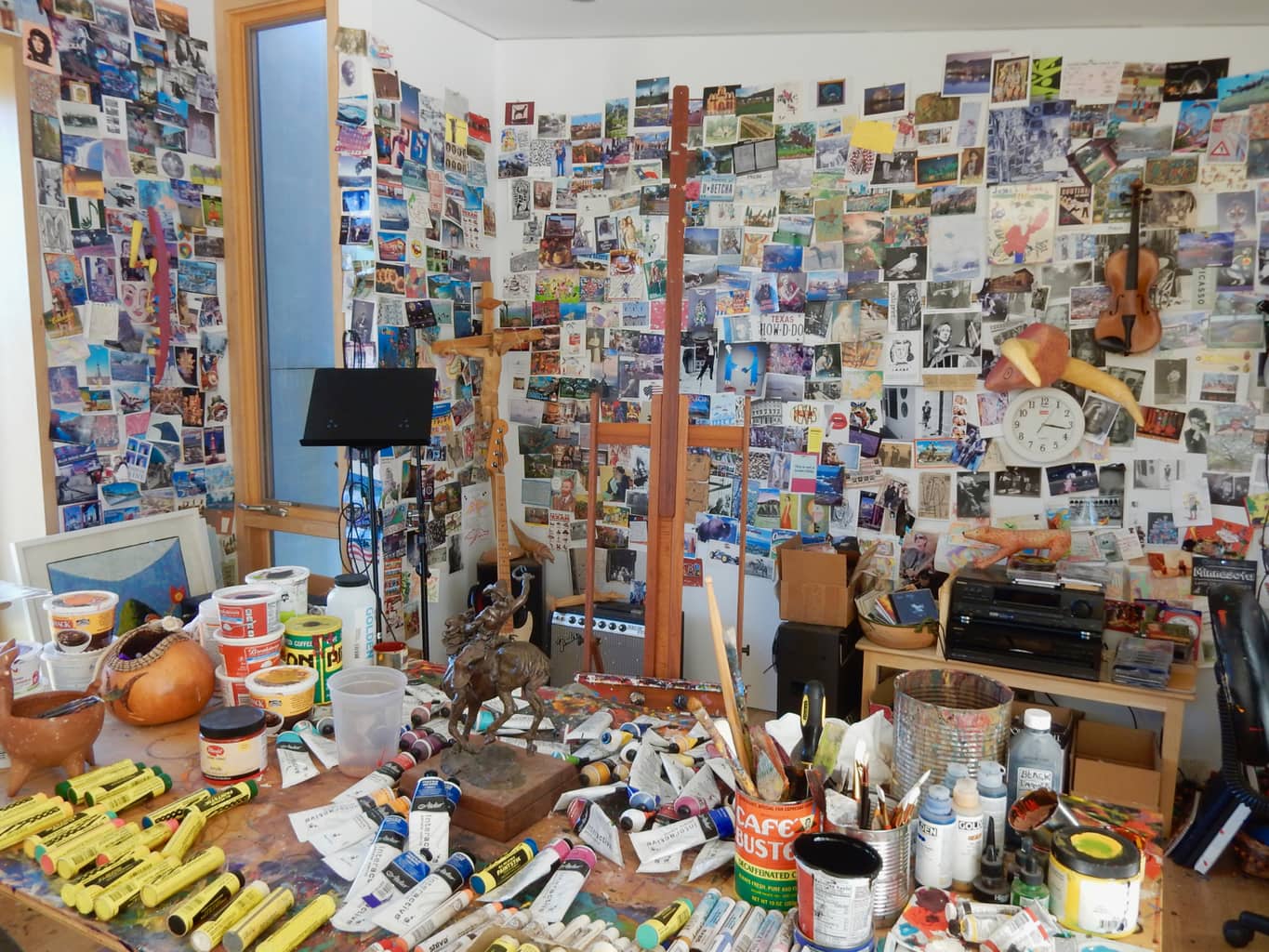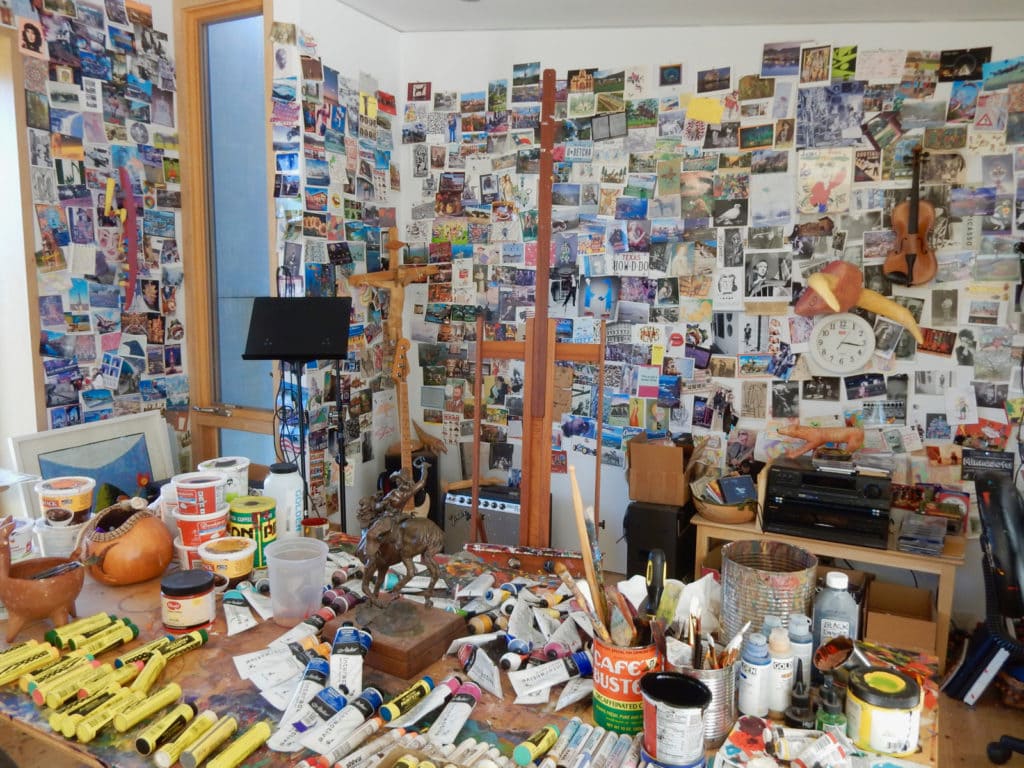 As an agent who represented top-shelf painters and photographers, Lyn had hosted gallery openings and other programs to introduce would be collectors to her clients, including her husband, in this bucolic place. Lyn's daughter, Hagan, has taken over leadership of the gallery.
Warren, whose art was shown in the Whitney and Venice Biennials, draws primitive figures from thickly applied, vibrantly colored livestock markers.  While still grieving, Warren attempted to process his wife's illness and her untimely passing through his latest series, The Denial of Death."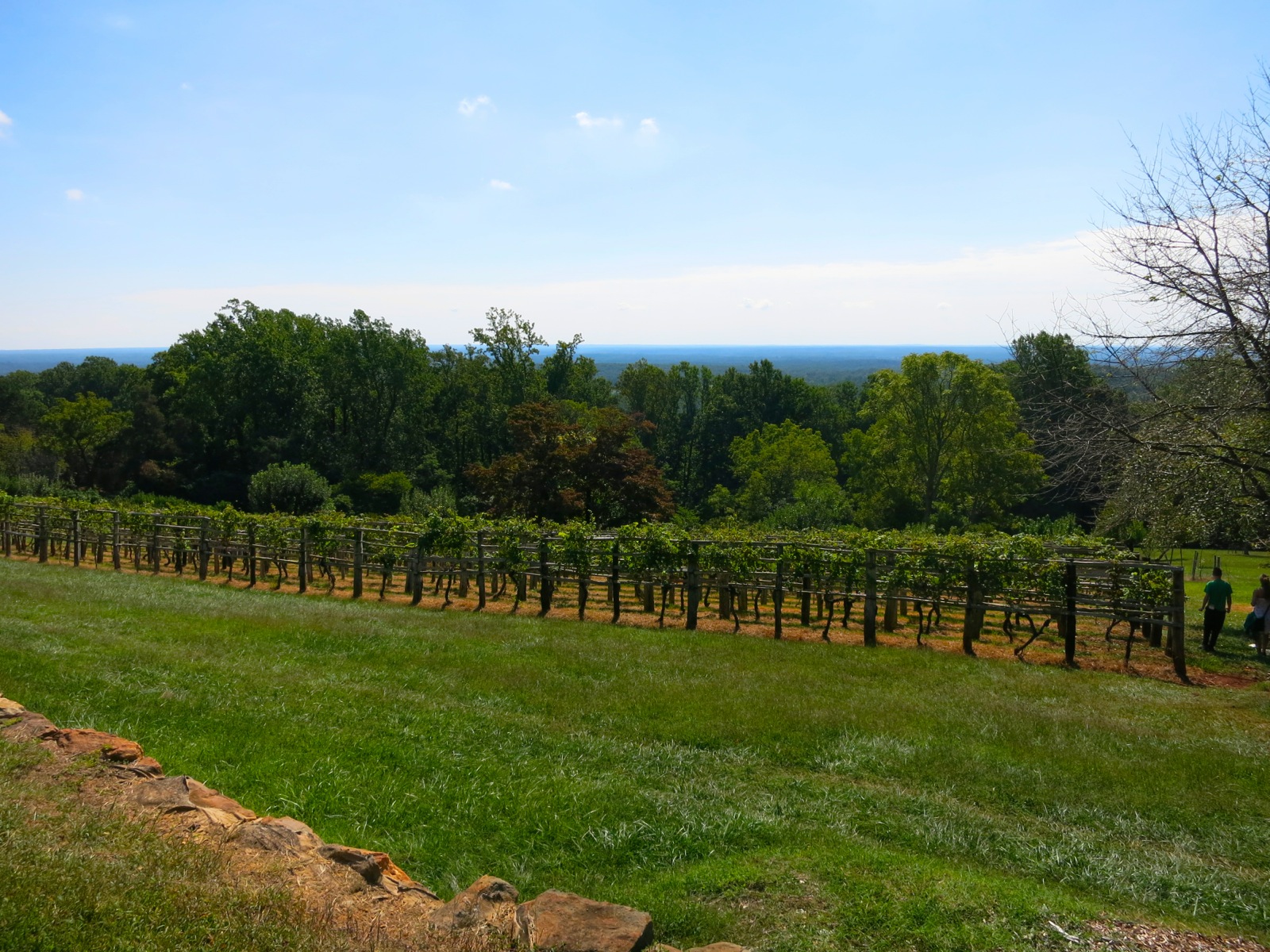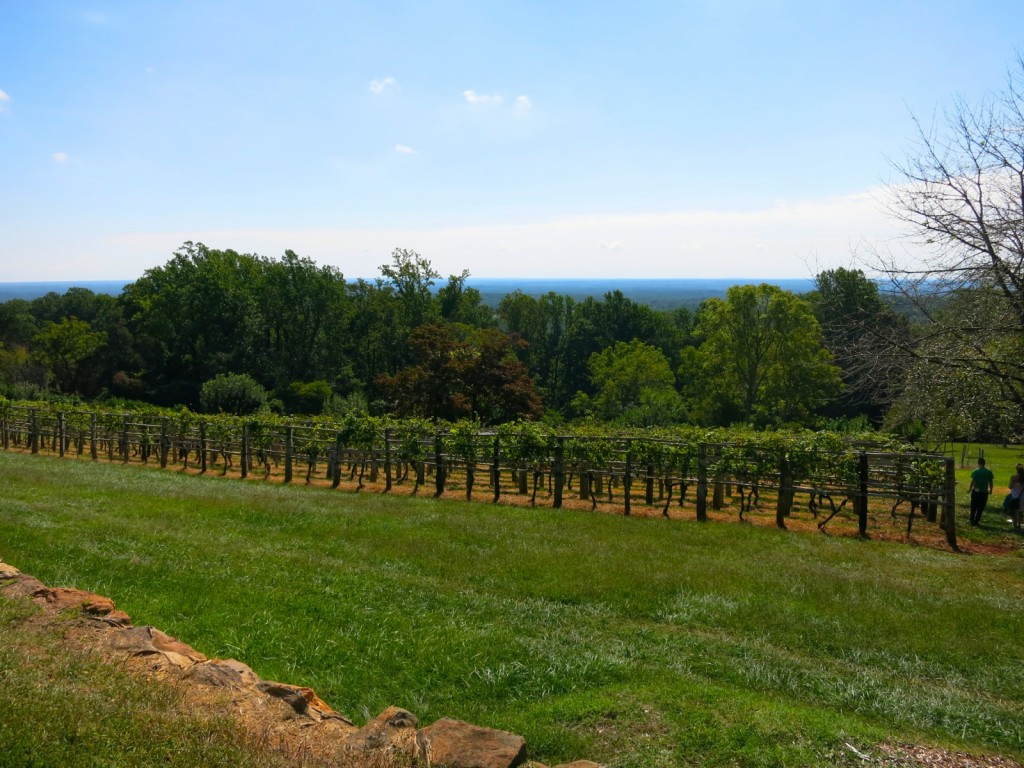 VISIT WINERIES: Monticello Wine Trail
Forty wineries on the Monticello Wine Trail were "inspired by Thomas Jefferson's vision of winemaking."
Even if you don't visit the tasting rooms, just coasting along the back roads through the breathtaking hills and dales can arouse feelings of overpowering appreciation for this landscape.
We've covered a few vineyards below (as well as a distillery and cidery), but you should branch out and find your own favorites. Getting to each is half the fun.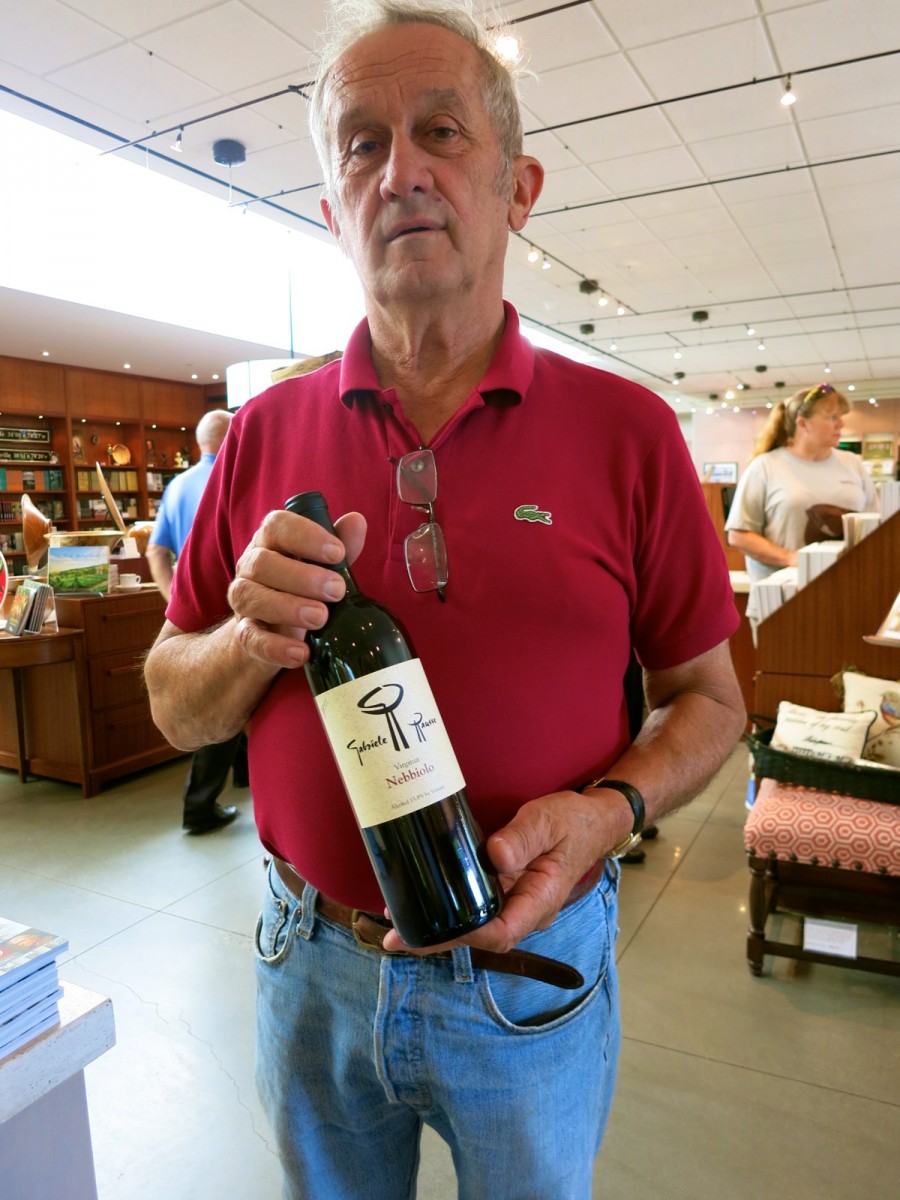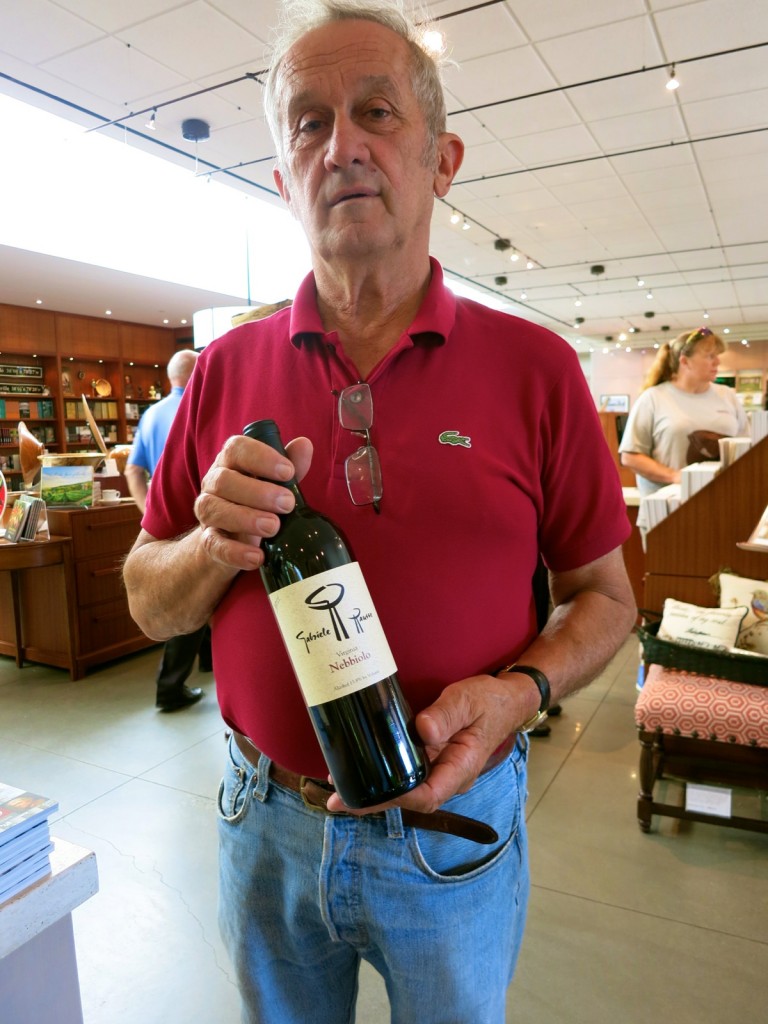 TASTE: Gabriele Rausse Winery
Gabriele Rausse, Monticello's Italian-born Director of Gardens and Grounds is credited with putting Virginia's wine industry on the map and has been dubbed the "Father of the Modern Virginia Wine Industry. So, yes, taste his spectacular wines. Specializing in Nobiloa grapes (from the Piedmont region of Italy), the Gabriele Rausse Winery offers tastings a few days a week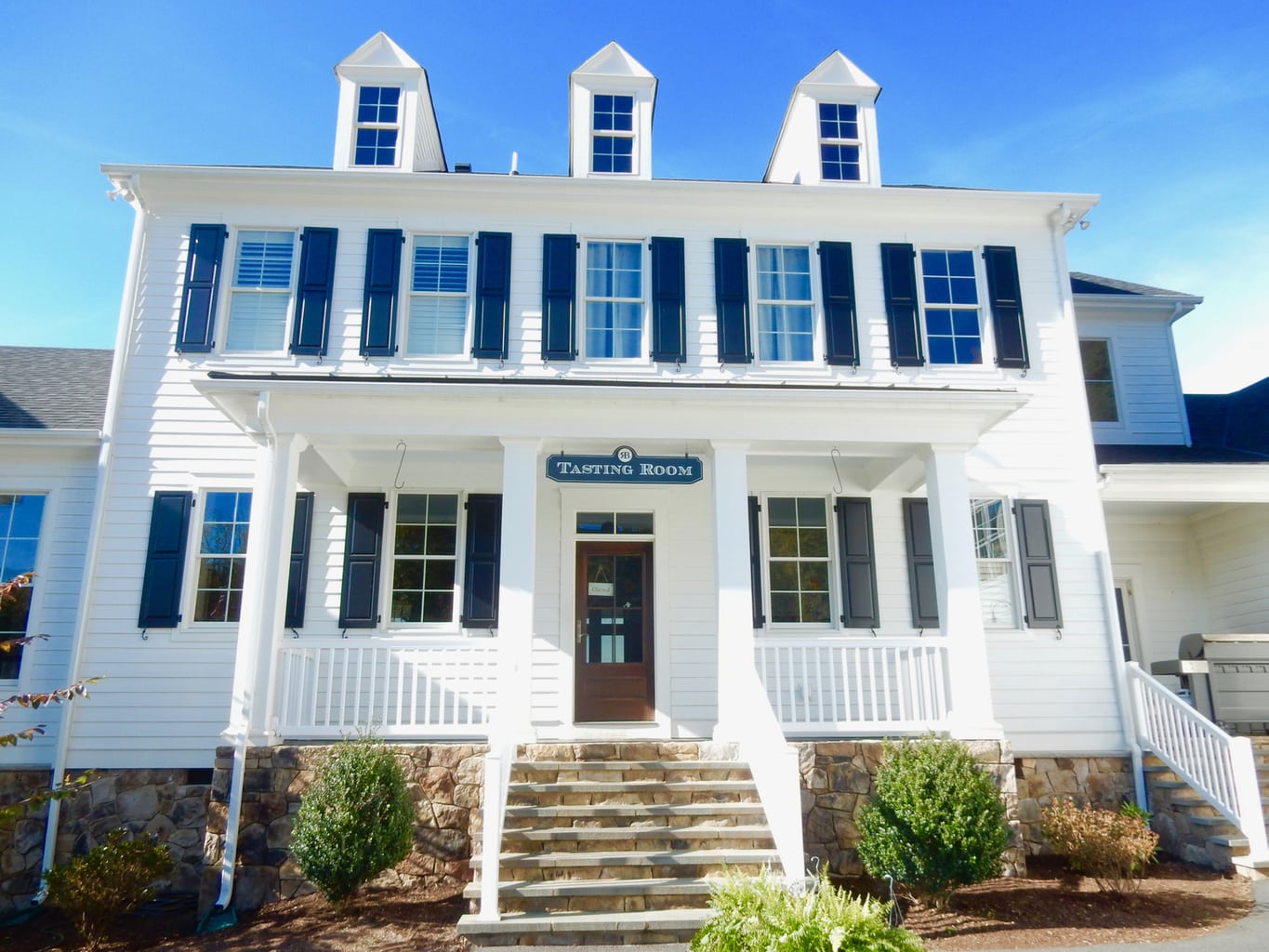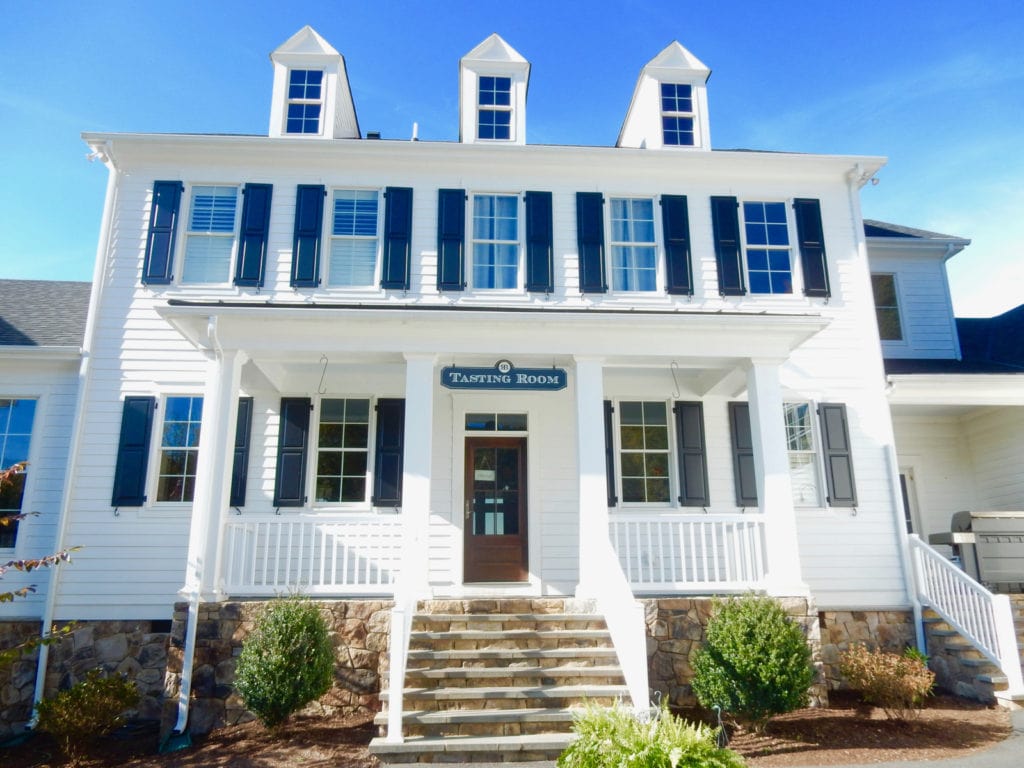 TASTE: Ragged Branch Distillery
Here's an interesting closed system for you to chew on. Raise cows, open Ragged Branch, a Virginia Straight Bourbon distillery, feed cows spent mash, discover that mash-fed cow beef is better than grass-fed beef, gain attention for both excellent bourbon and beef, invite public to enjoy the spirits, raise more cows, make more bourbon, repeat.
Alex Toomy was originally just a "cattle guy" who liked the idea of opening a "Farm Distillery" on his 800-acre property. A farmer at heart, Toomy now also grows his own grains for his spirits. "Mostly everything in the bottle comes from within 15 miles."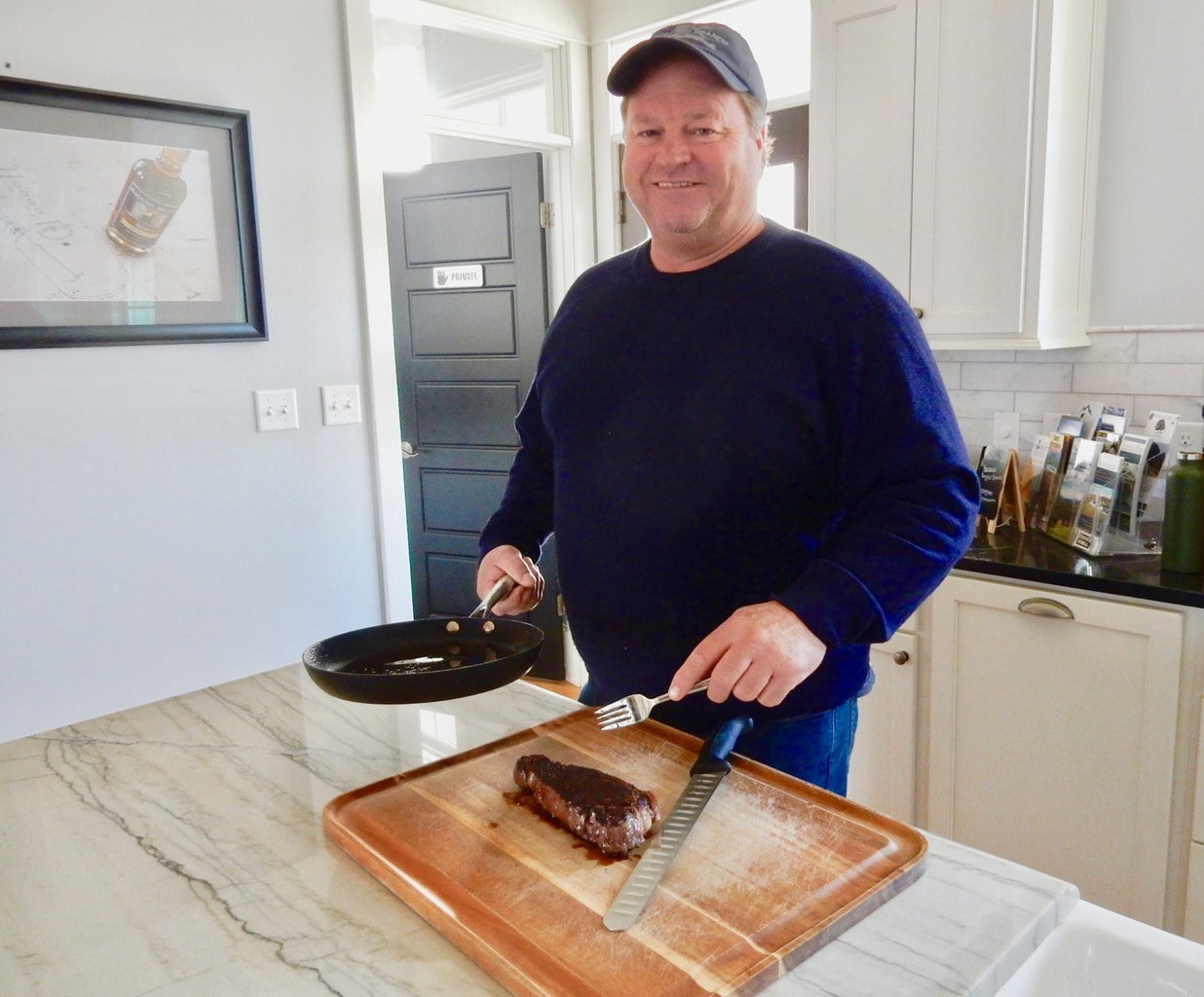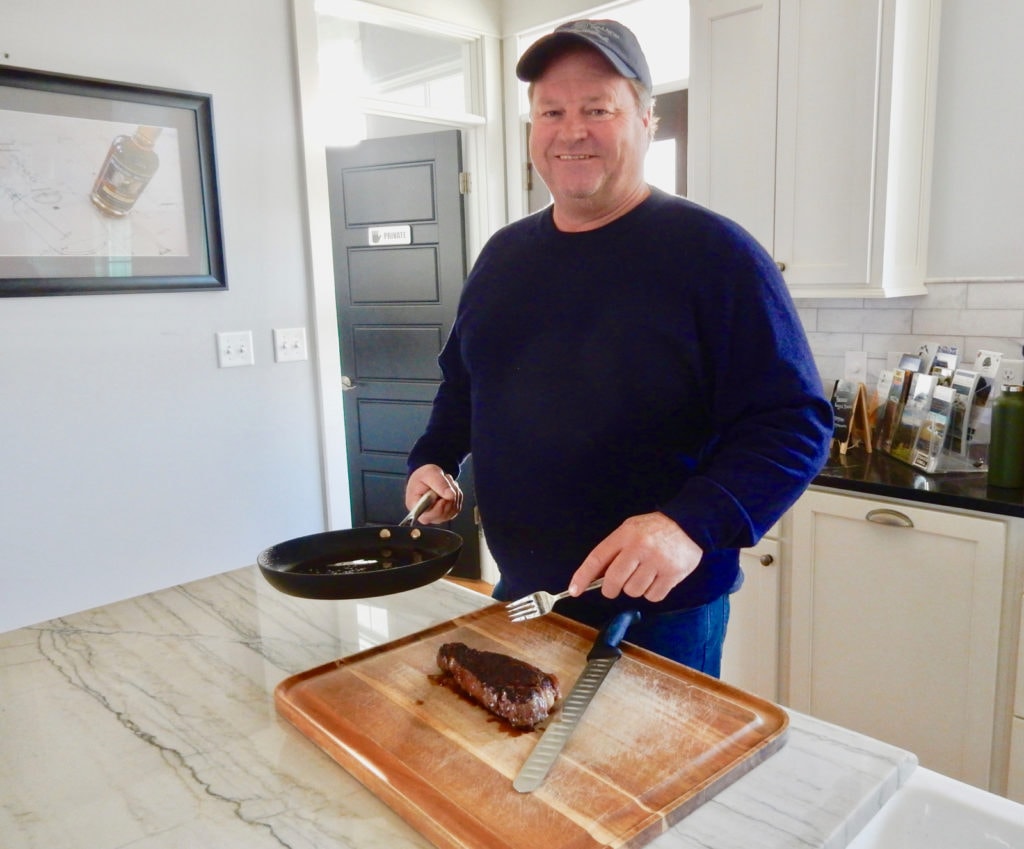 Drunken Cows
Focusing on barrel-aged Wheated and Rye Bourbons, Ragged Branch turns out 300 bottles a day. The distillery was initially required by law to get rid of the spent mash in an ecological manner.
Toomy found that his herd of cows loved the fermented grains, thus serving as the best "mash disposal system" he could ask for. After selling these happy cows to local restaurants, chefs were amazed at the taste, tenderness, and quality of the beef. They wanted more.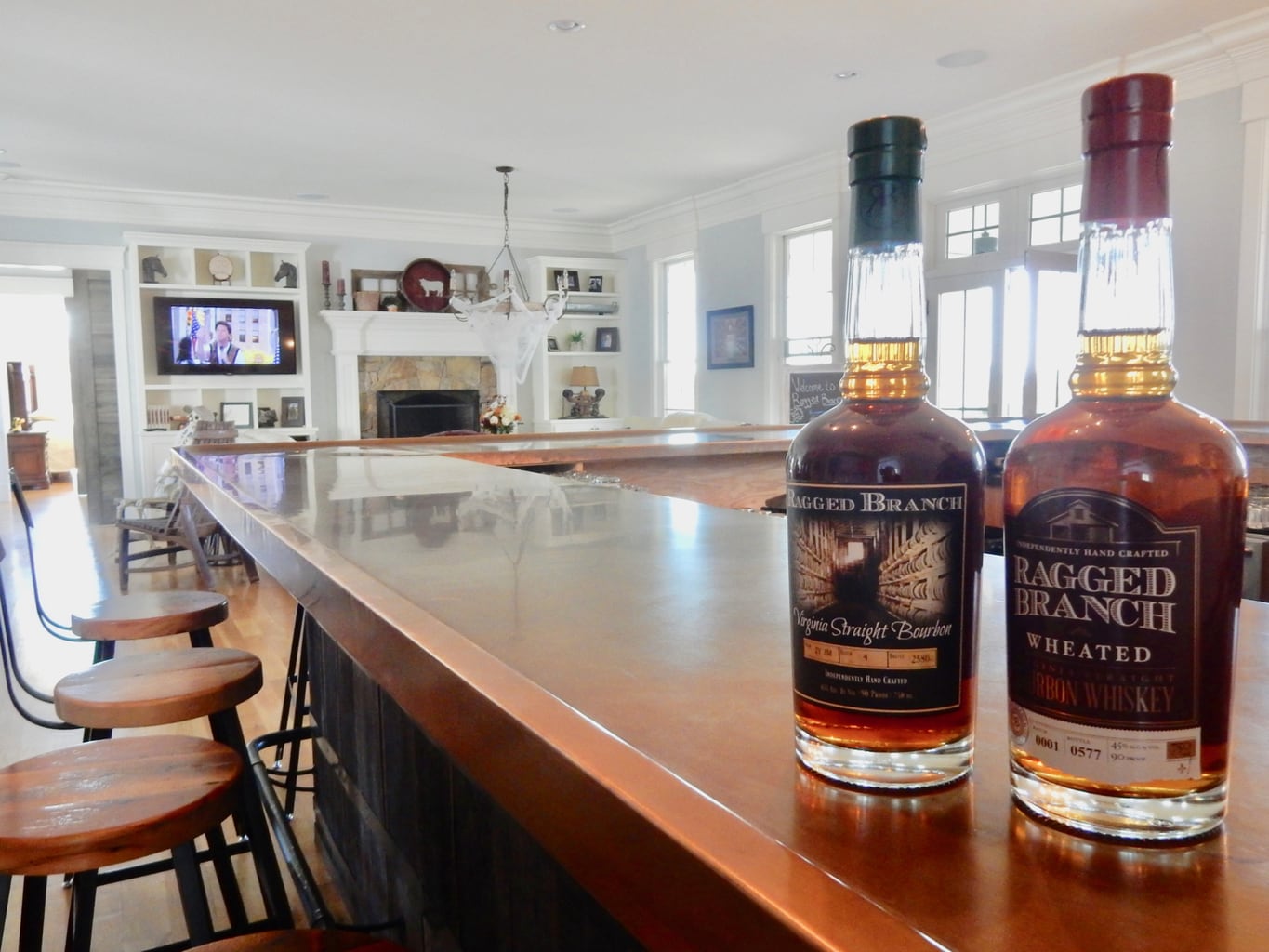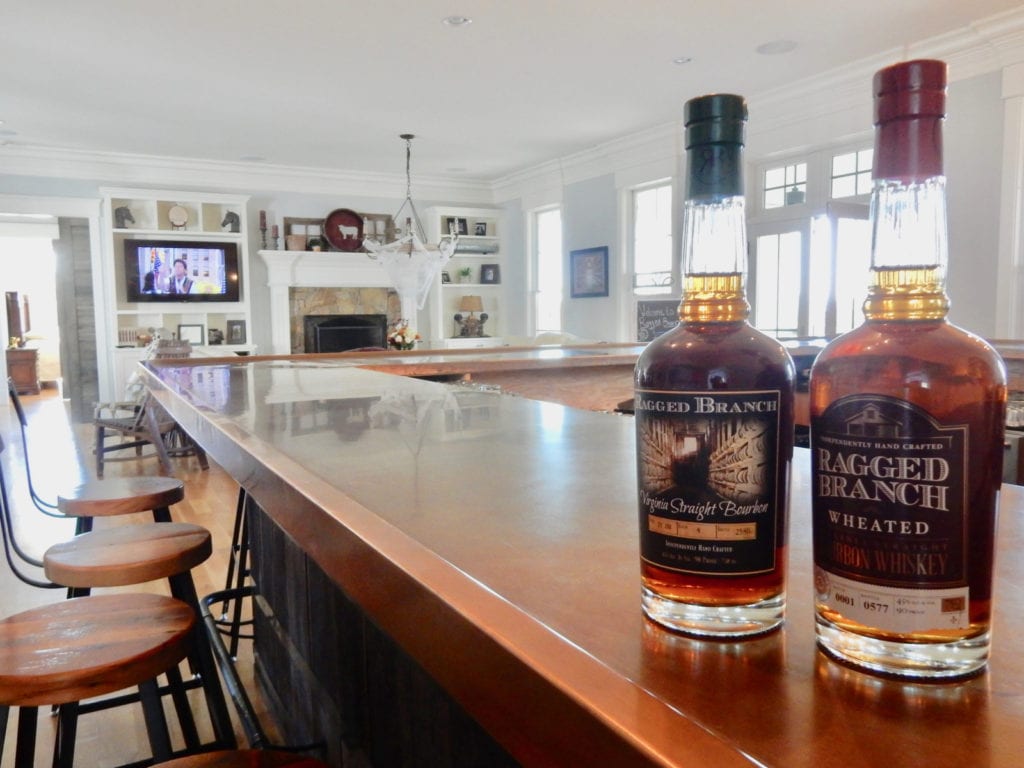 Now, craft spirits fans come to the Ragged Branch Distillery Tasting Room, designed and opened in 2017 as a mansion on a hill (above the distillery and barrel house), for cool cocktails in a country-luxe living room environment (food is no longer served here, but you can bring your own).
If you're a big group, call ahead. If not, just come on up. One caveat, however – though it looks like a great place for a cigar, smoking is not allowed on property, so leave your stogies at home.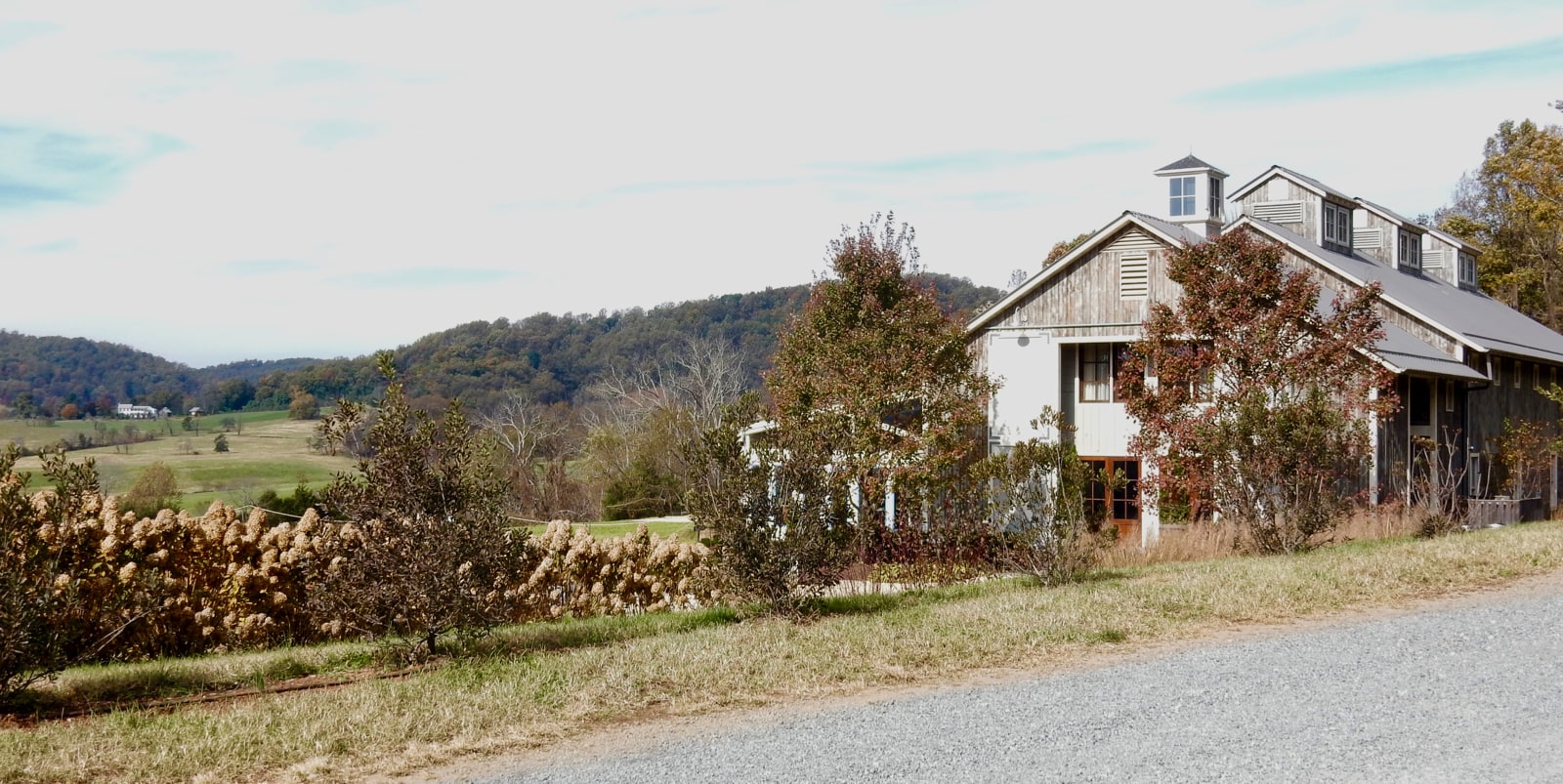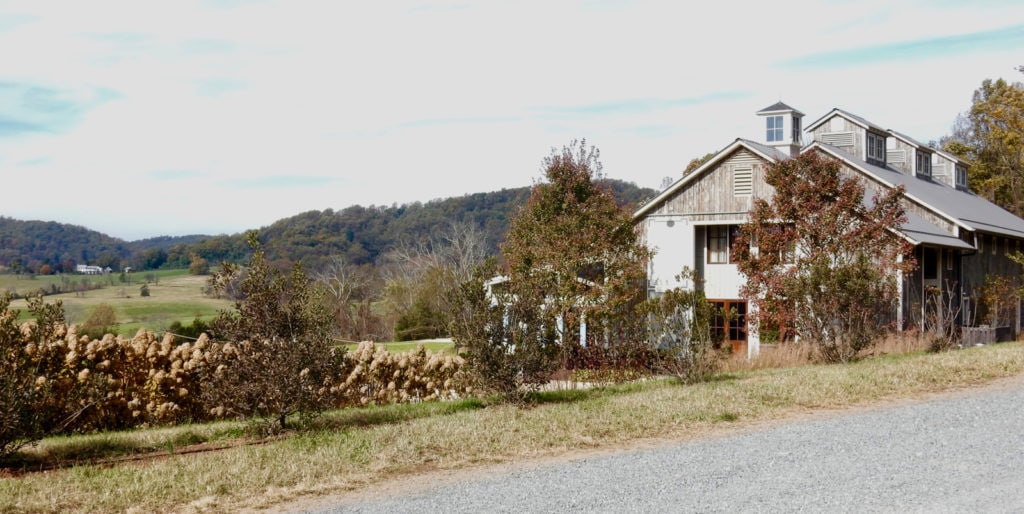 TASTE/EAT: Pippin Hill Farm and Vineyards
Pippin Hill Farm and Vineyards is renowned for its heart-stirring setting, its right-from-the-hen eggs, popcorn from corn grown on site, farm to table cuisine, and of course, its Petit Verdot, Viognier, and Cabernet Franc wines.
Come for a meal and/or a tasting. The Sparkling Rose is a hit with Bachelorette parties.  Sauvignon Blanc is a popular white. And Cannon Red – a blend of mostly Chamberson and Merlot grapes is a much-purchased red. Get a bottle, order a meal, and revel in the surrounding landscape for a bite-sized romantic getaway.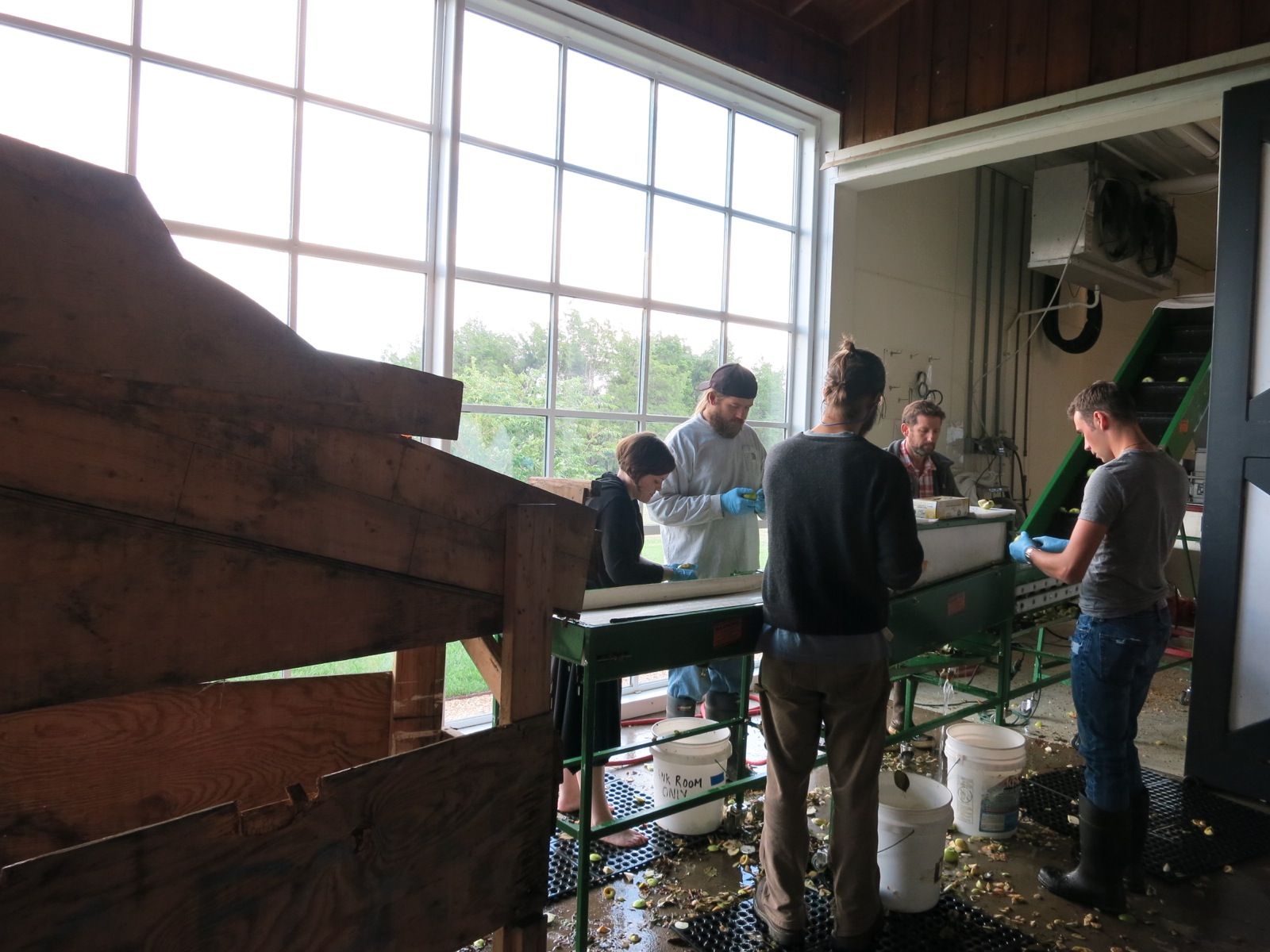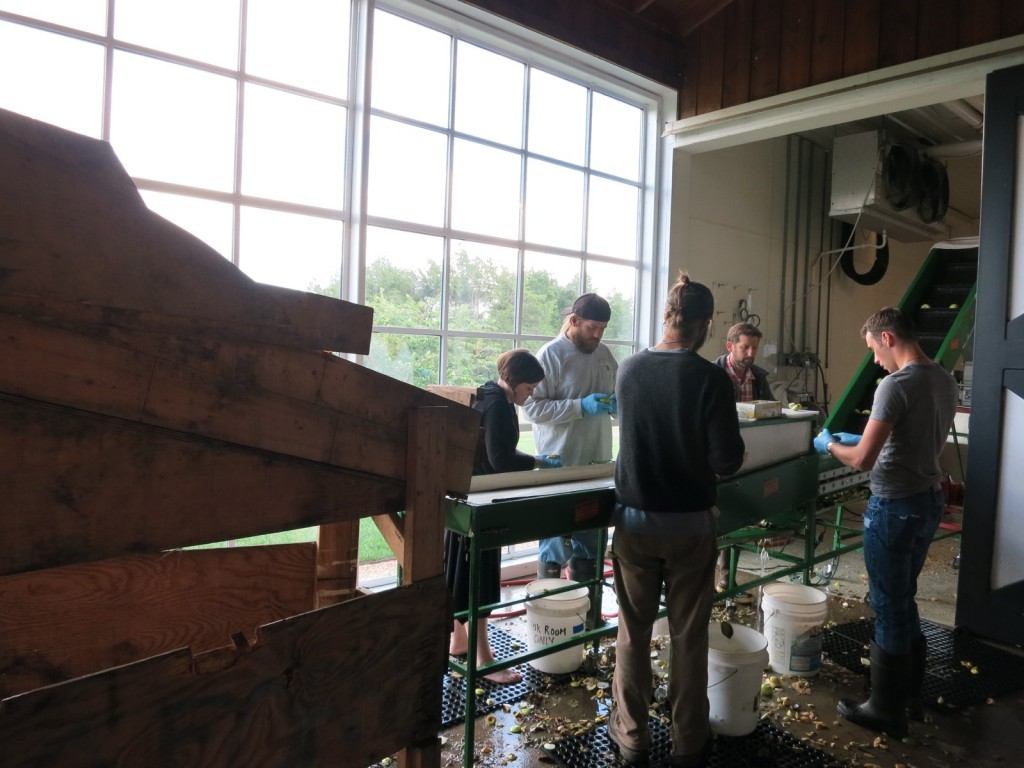 TASTE: Castle Hill Cider
Virginia is the fourth largest apple producing state in the country. So it's no surprise that cideries are rivaling breweries in the craft beverage department.
Castle Hill Cider, set inside a former genteel Cattle Auction Barn (where ranchers did business while sipping bourbon and smoking cigars on a patio overlooking six hundred hilly acres), turns out 3,000 cases of wine-like cider a year.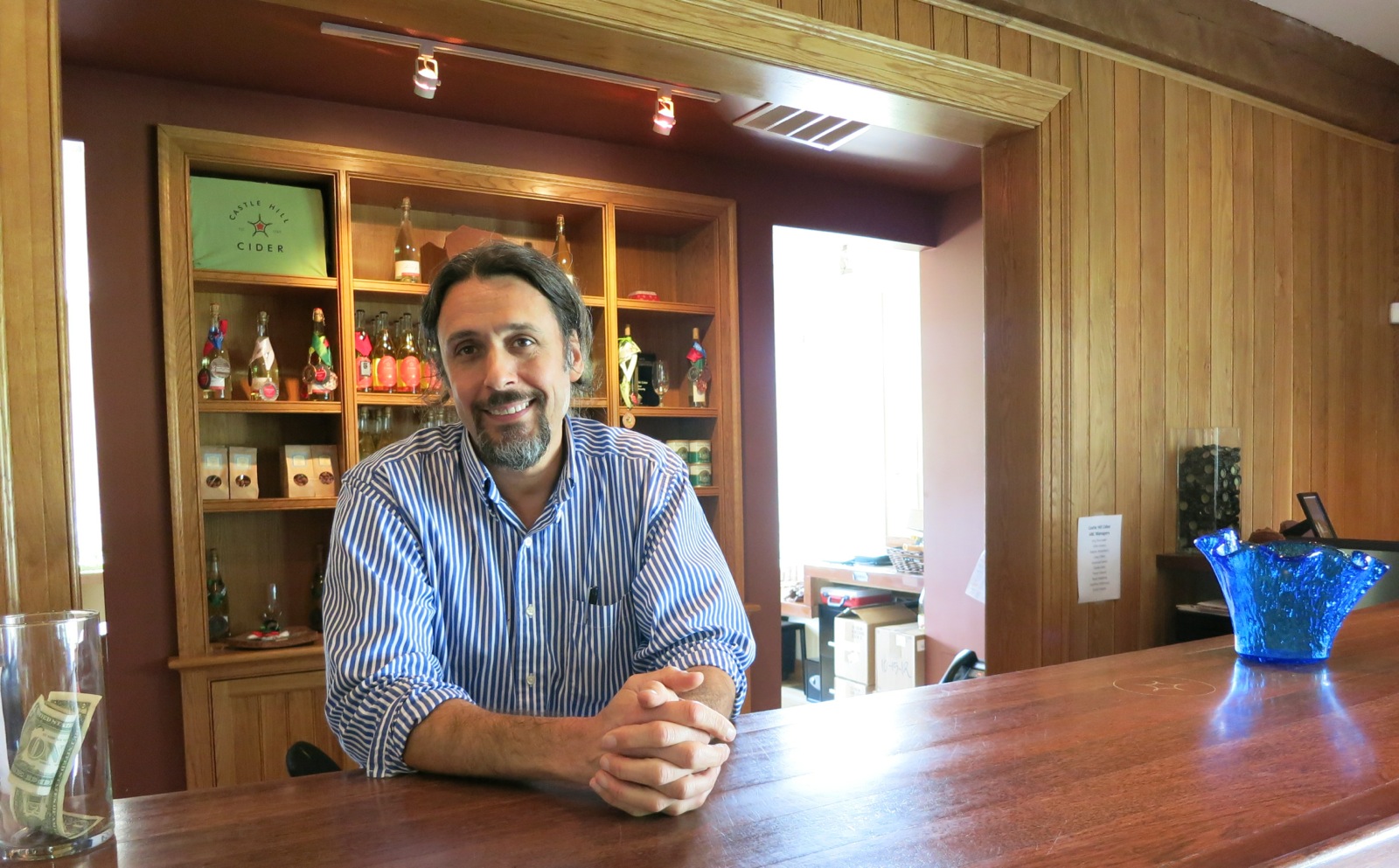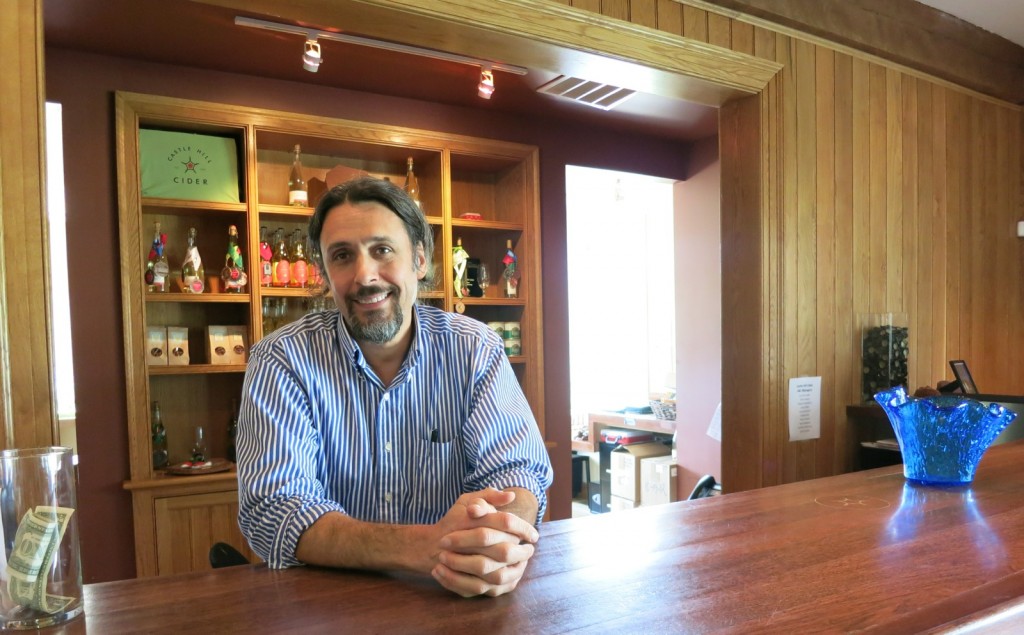 Drive through iron gates on a driveway to the top of the hill. Even if you don't want to taste, it's heavenly just to traverses the gorgeous property, and to see the world's oldest type of fermentation tanks – terra-cotta kvevri's from the country of Georgia. "We were the first (and possibly only) cidery in the US to have these," says Orchardist/Ciderist, Stuart Madany.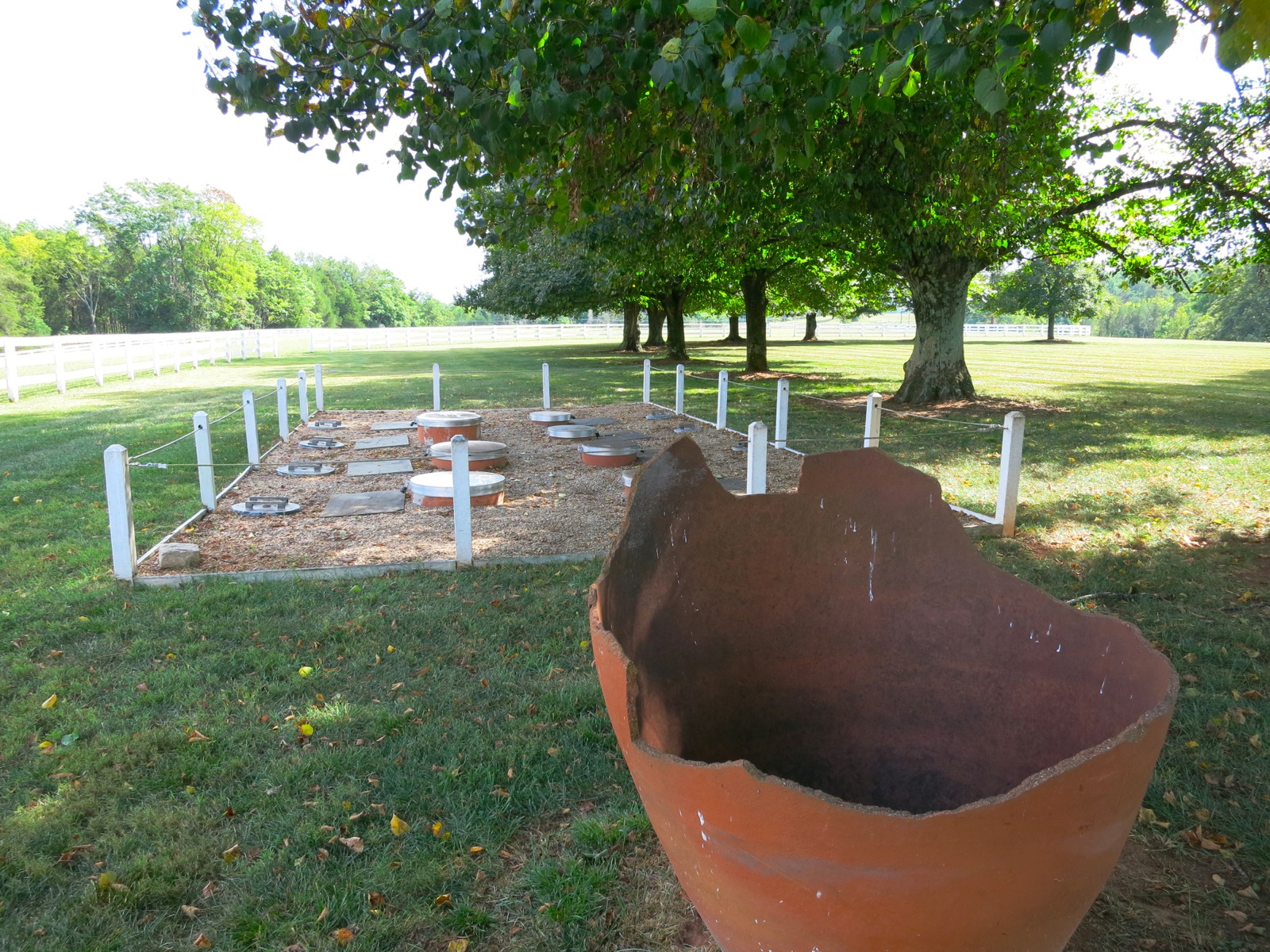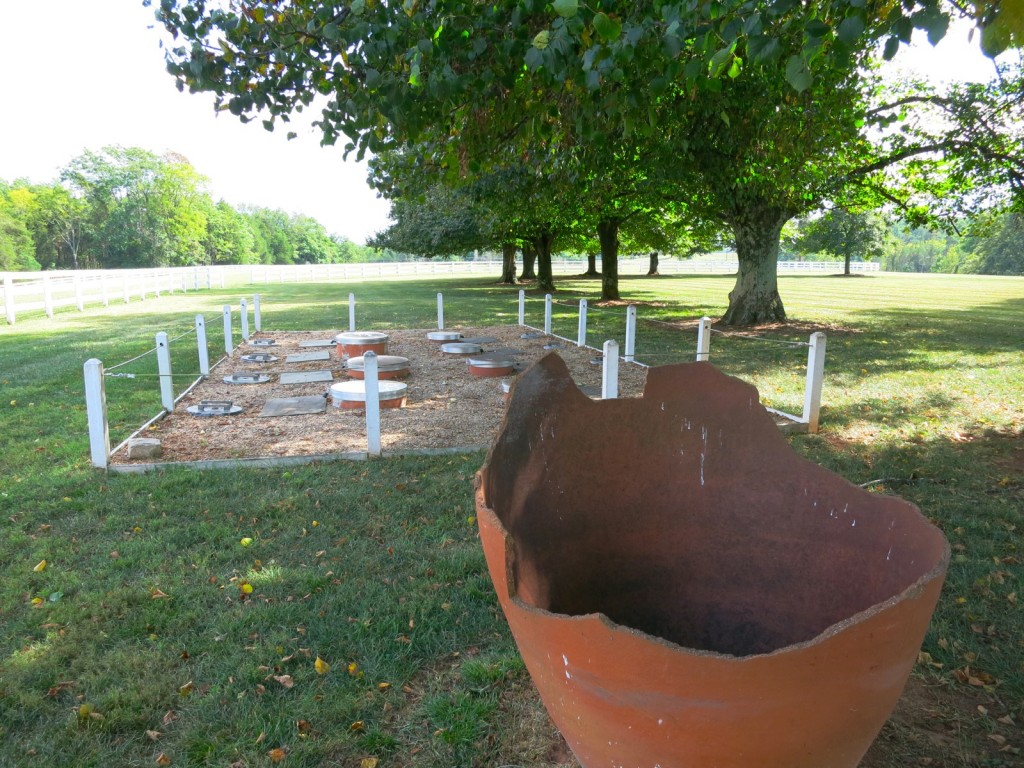 Rather than the sweet beer-bottled hard cider we've come to expect, Castle Hill processes 27 estate varieties of apples like grapes for wine.
From the extra-try "Terrestrial" made from Pippin and Winesap apples to Levity – all Pippin, fermented in buried kvevris, to Black Twig (finished in Jack Daniels barrels) to the slightly carbonated and "fruit forward" Serendipity, and more, there's an apple wine to suit every taste.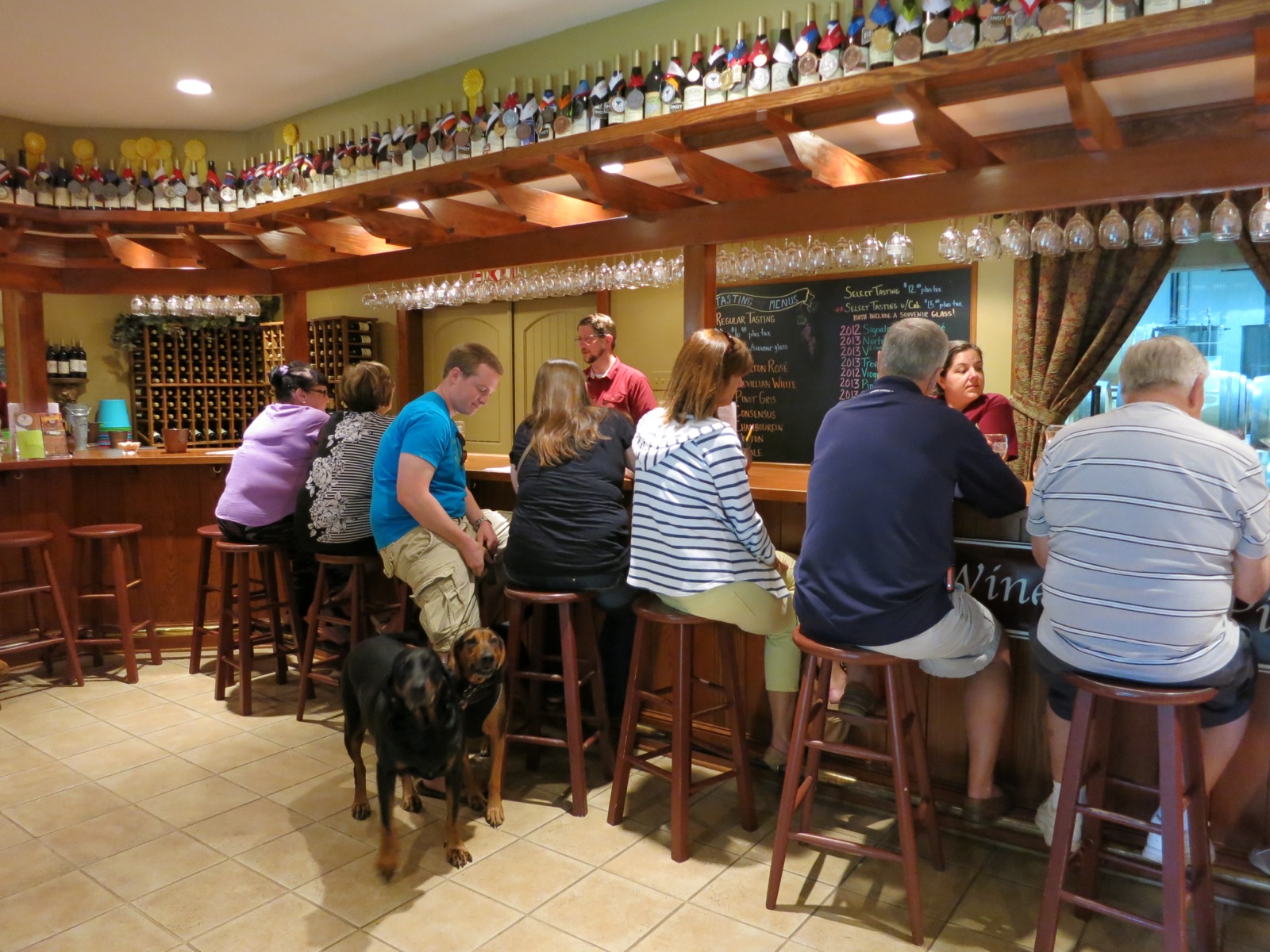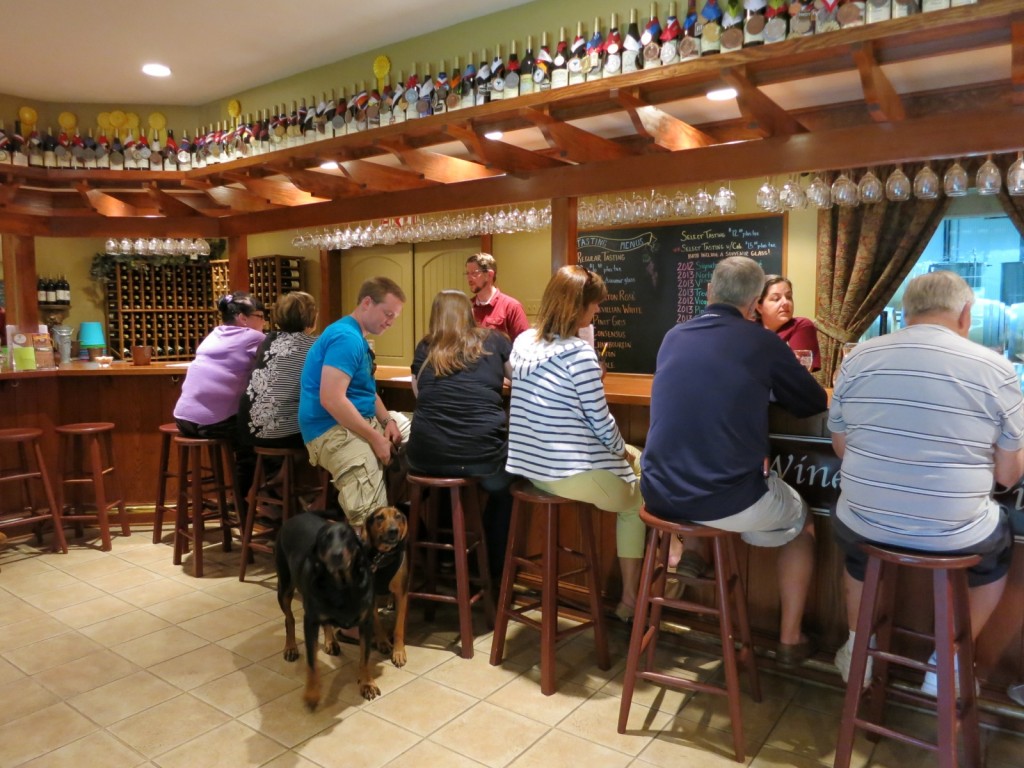 TASTE: Keswick Vineyards
There are over 40 wineries on the "Monticello Wine Trail: The Birthplace of American Wine." But not every one has a dog park. Or welcomes well-behaved pups into the tasting room. Keswick Vineyards does.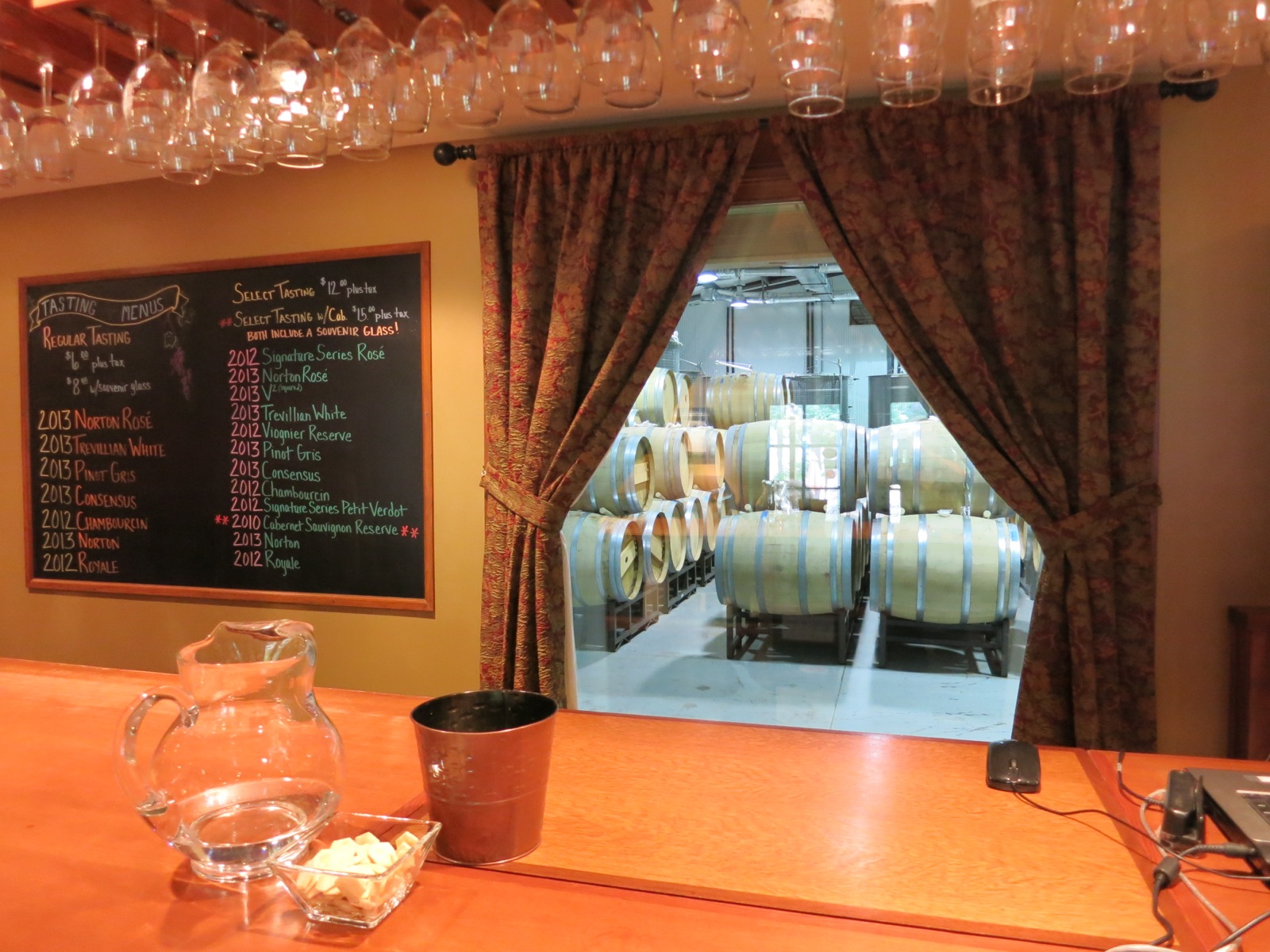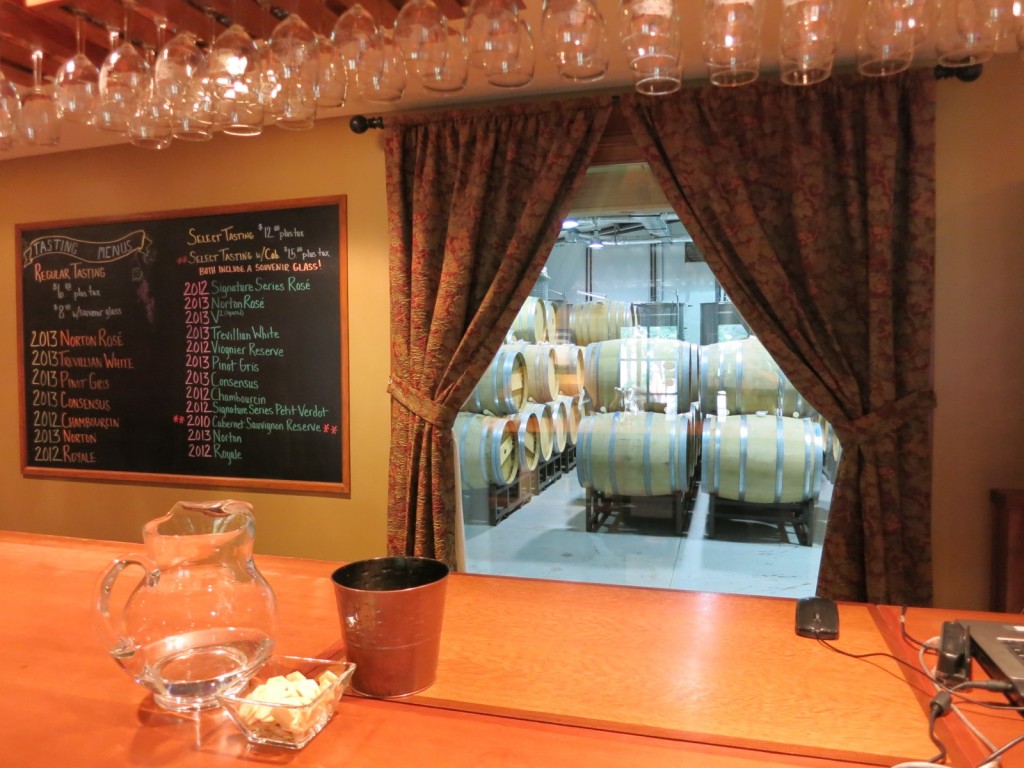 Though it turns out 16 – 18 types of wine, Keswick is known for its French Viognier grape vintages and Keswick Signature Rose, Merlot and Cabernet Sauvignons. With almost 25,000 visitors a year, some on leashes, Keswick is a happy, tail-waggingly fun place. 
Apparently, Johnny Appleseed was busy all over Virginia, but our friends at Fun In Fairfax VA have identified the best orchards for pick your own apples. One of the best is the Carter Mountain Orchard, which not only features rows of apple trees to pick from – but also their very own wine produced with the juice of grapes also grown on their property.
Best Restaurants and Hotels in Charlottesville VA 
The Getaway Mavens cover Charlottesville's best hotels and restaurants in this Downtown Charlottesville post.