Last Updated on
The Beresheet Hotel is truly heaven on earth. Set on the rim of the non-impact Ramon Crater in the Negev (mid-southern Israel), this is probably one of the most beautifully stark and surprisingly alive places in the world.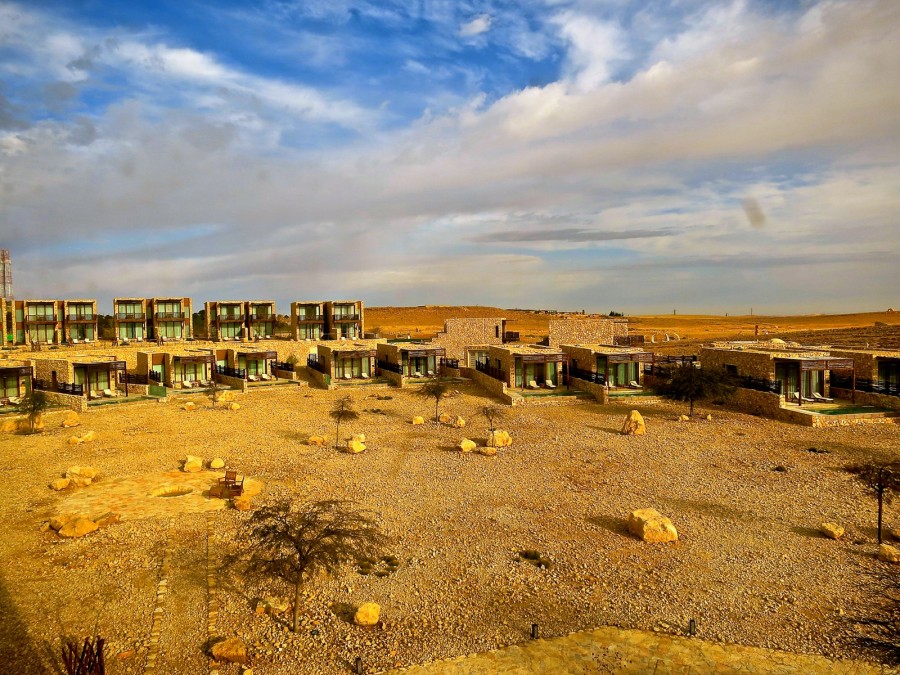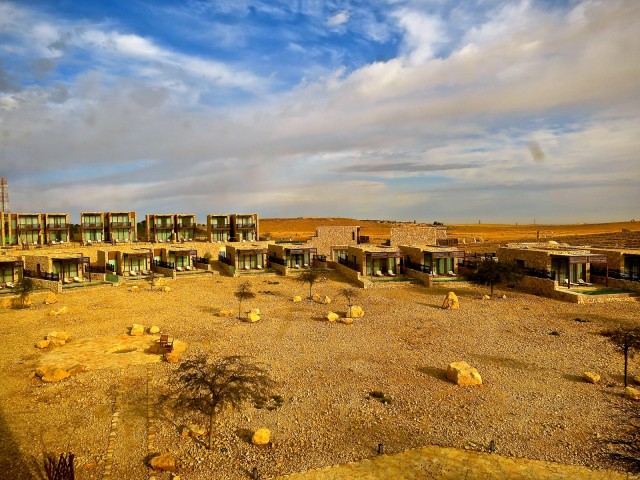 I stayed here for two nights in February 2015, and wished it were longer. Look at these photos and you'll understand why. The Beresheet Hotel seems to be a sacred place of peace in a region so mired in conflict.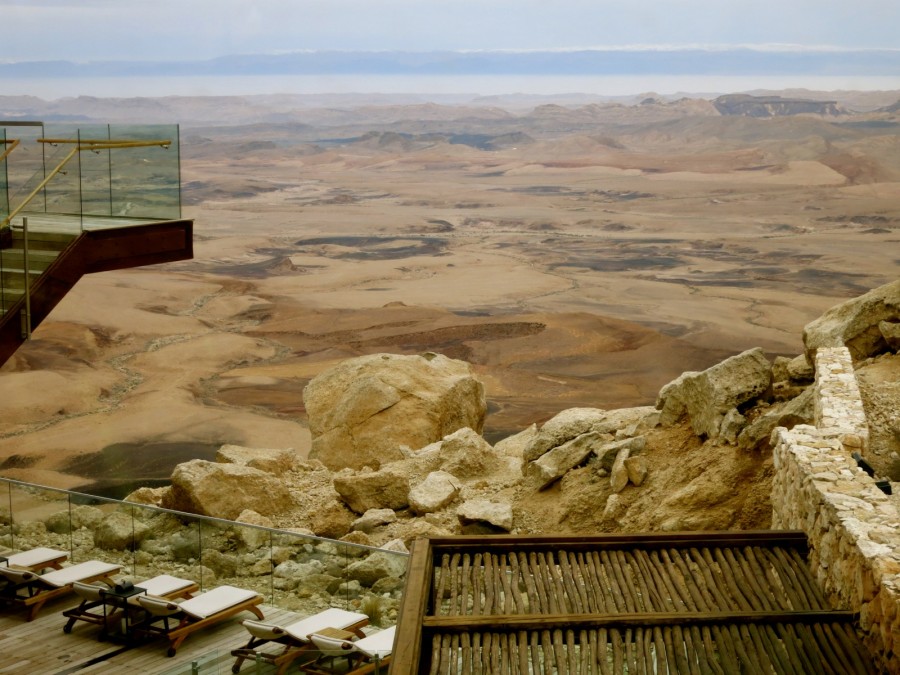 First Impressions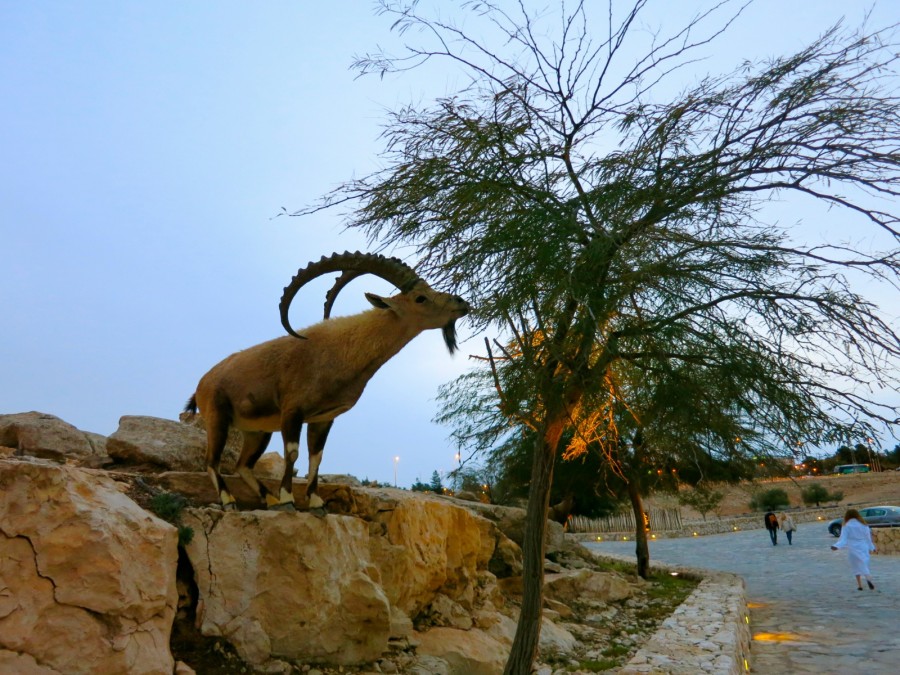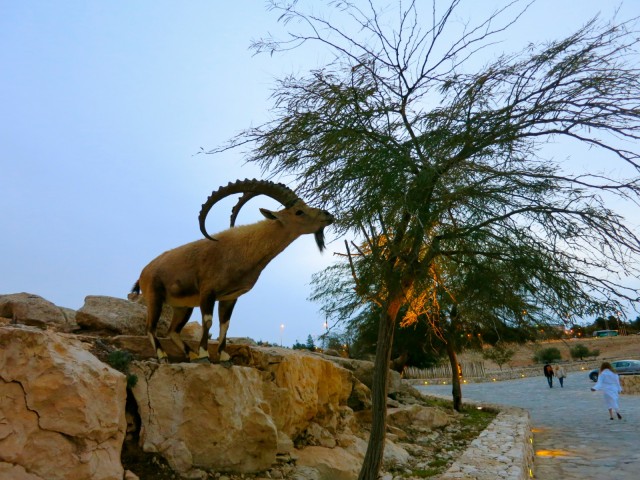 Wow.  Perhaps it was the happy Ibex family that greeted us at the entrance. Or floor to ceiling windows with views of the crater in the lobby. Or the exceptional and warm greeting (a new concept in this country!). Collectively, a knockout. No wonder Beresheet tops the Best Hotel list in Israel, and secured a spot on the 2012 Conde Nast Traveler's "Hot List" worldwide.
Rooms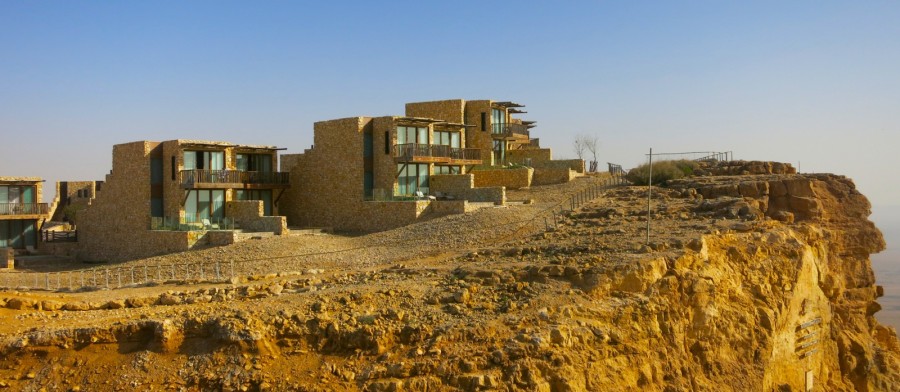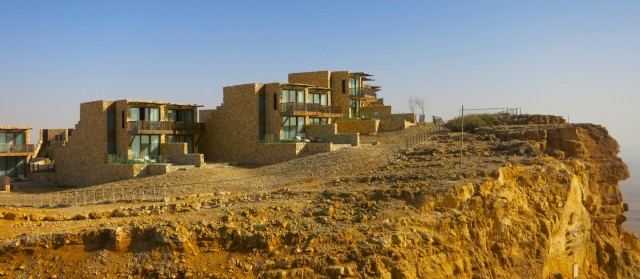 You need to walk or take a complimentary golf-cart shuttle to the main building from every room.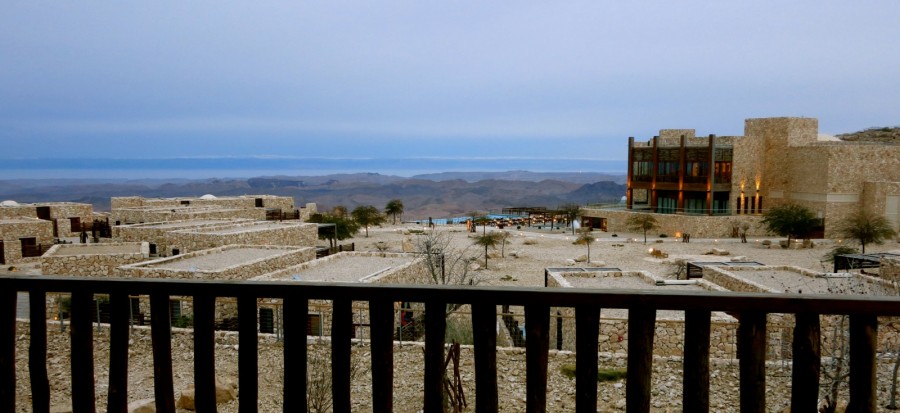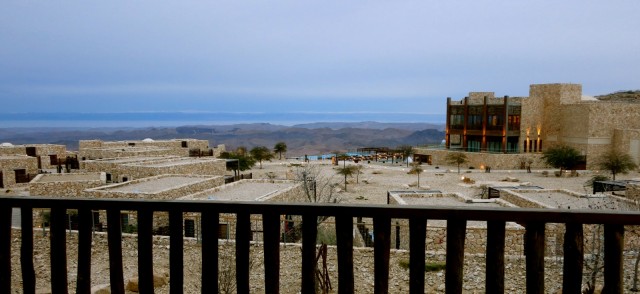 Guest chambers are housed in stone buildings on the property – each with balconies overlooking the Ramon Crater.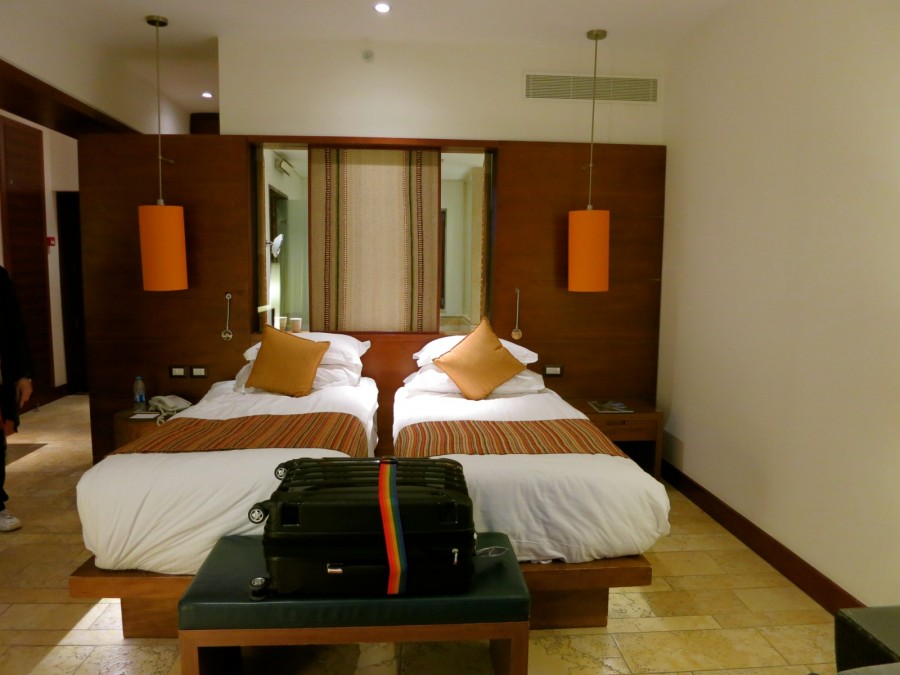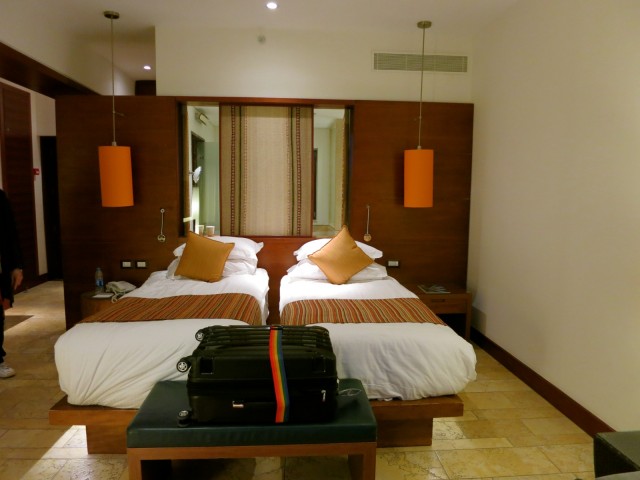 Rooms are large, with glass showers, Nespresso machines, high-end toiletries and comfortable bedding.
Dining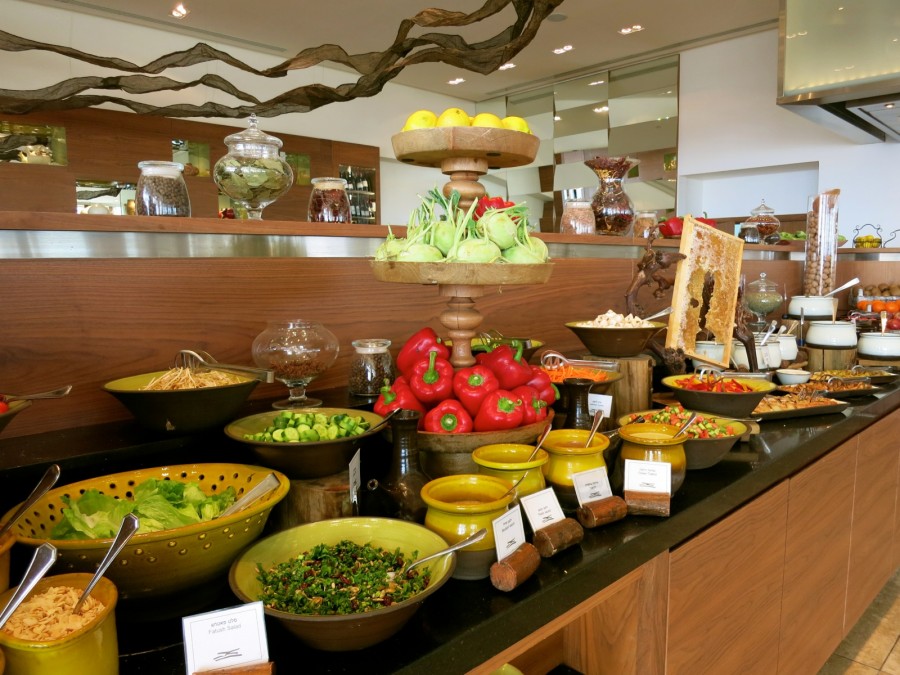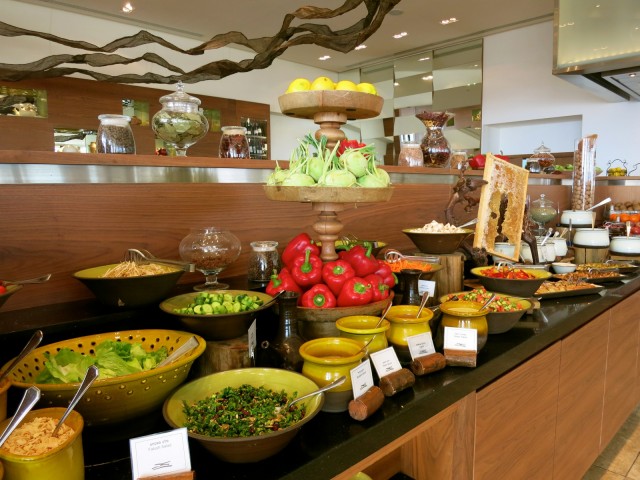 Being basically in the middle of nowhere – it's important that food on site is at least palatable. The cuisine at Beresheet goes much farther past that, occasionally into brilliance (and sometimes not so much). But even the most jaded diner will be blown away by many of the offerings. As with most Israeli hotels, an ample morning breakfast buffet – heavy on vegetables, salads, and cheese – is included in room rates. But this being a deluxe hotel –  the food is as lovely to look at as it is to eat. Just check out the honeycomb dripping with the stuff.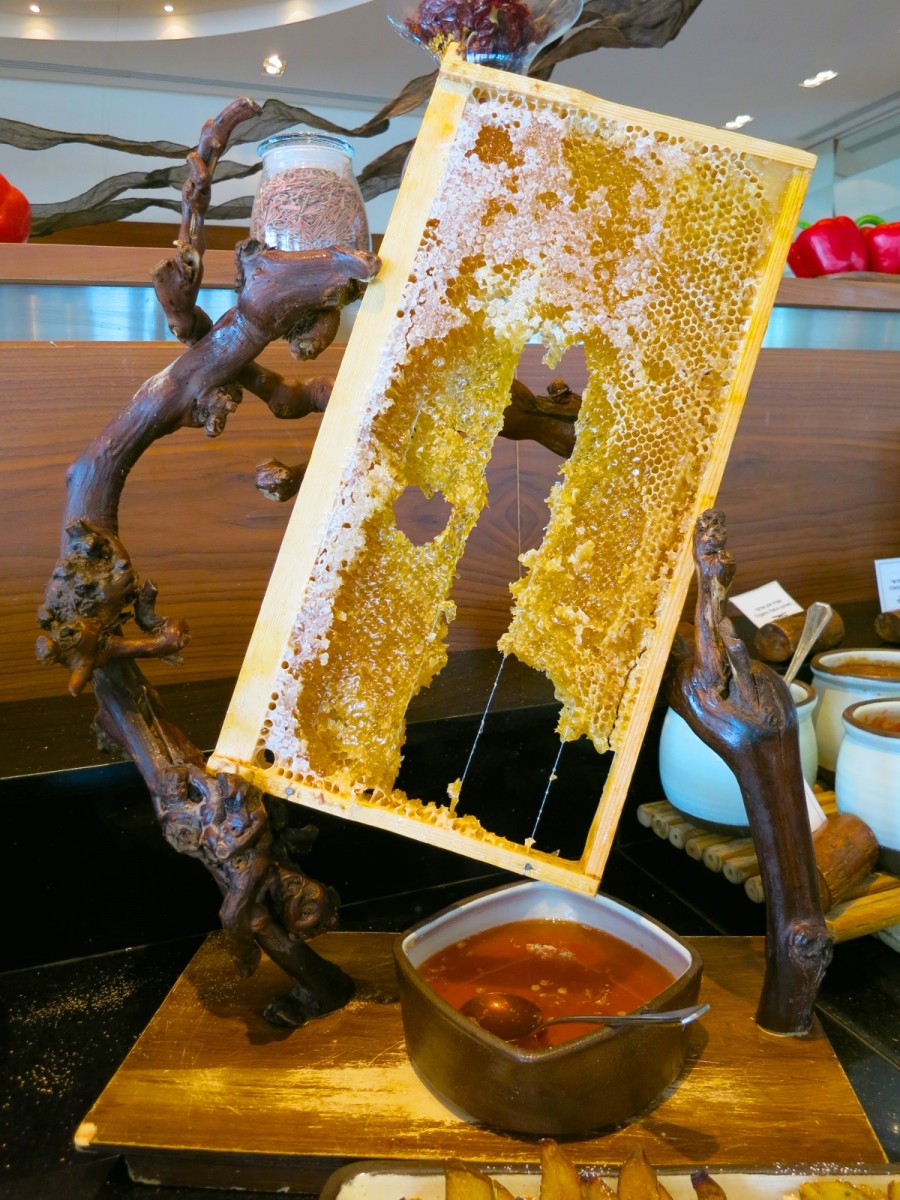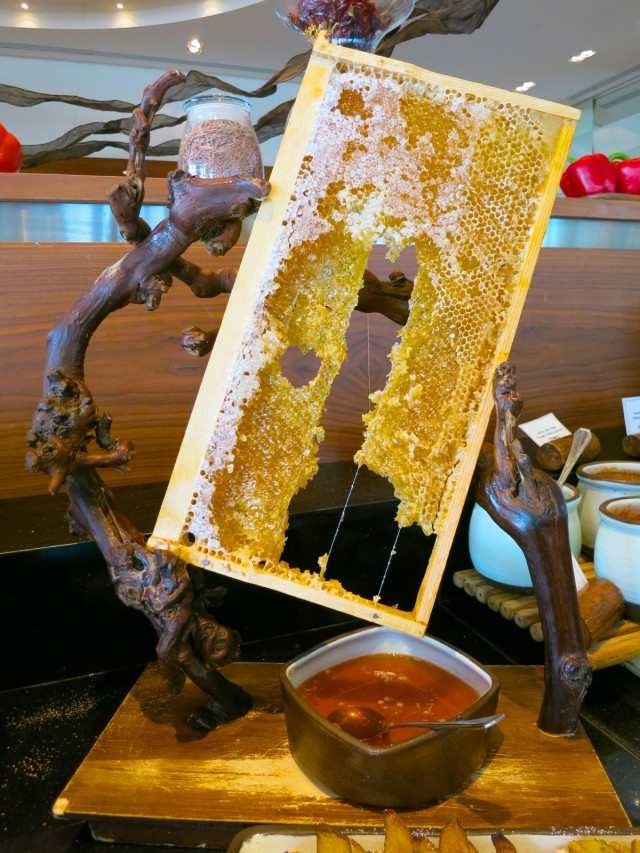 You can't go wrong with dinner, either. Chefs work away in the open kitchen coming up with inventive dishes.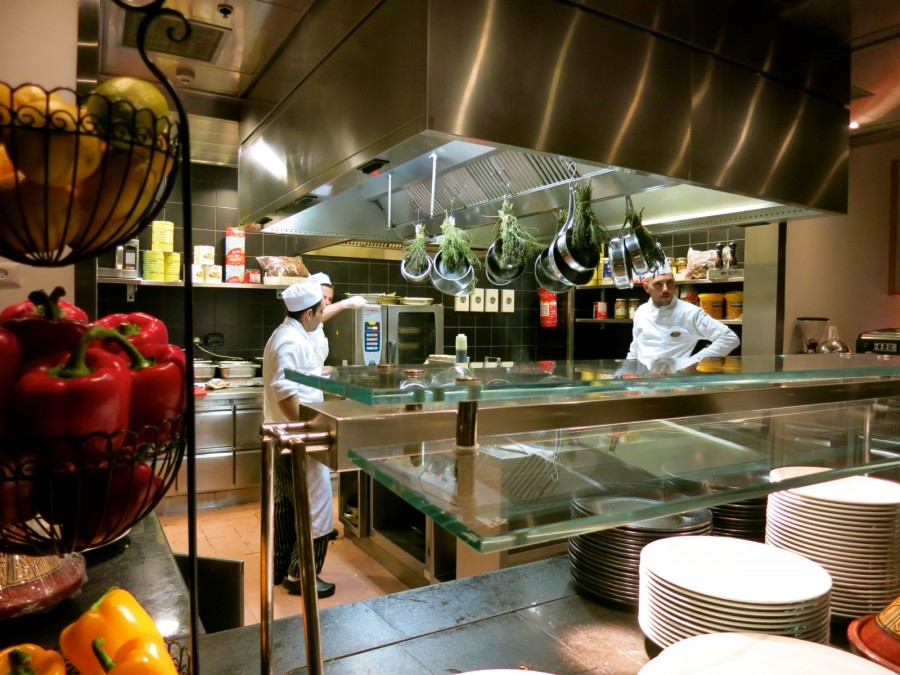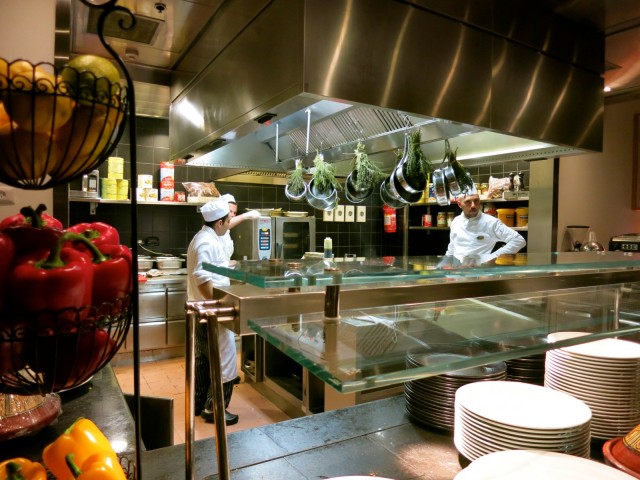 On some nights, you can order off a menu, on others, its nirvana at the buffet table. Either way – incredible.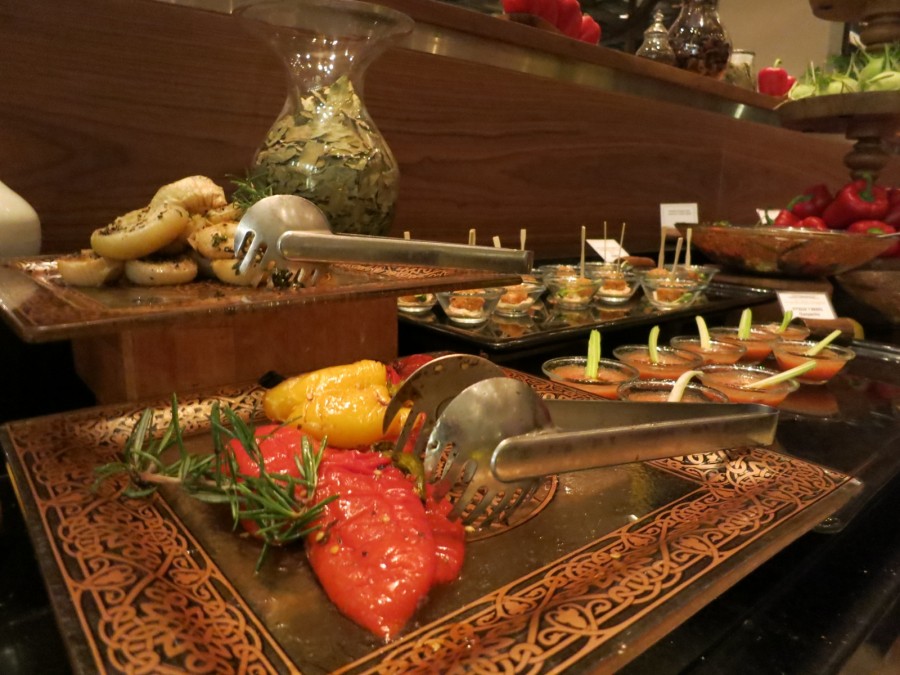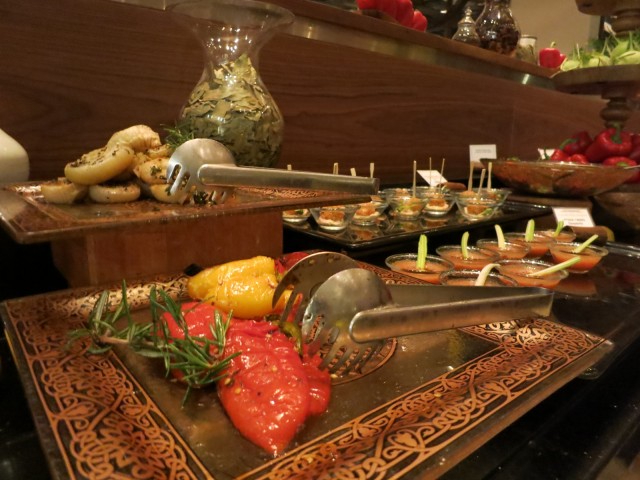 Activities at Beresheet Hotel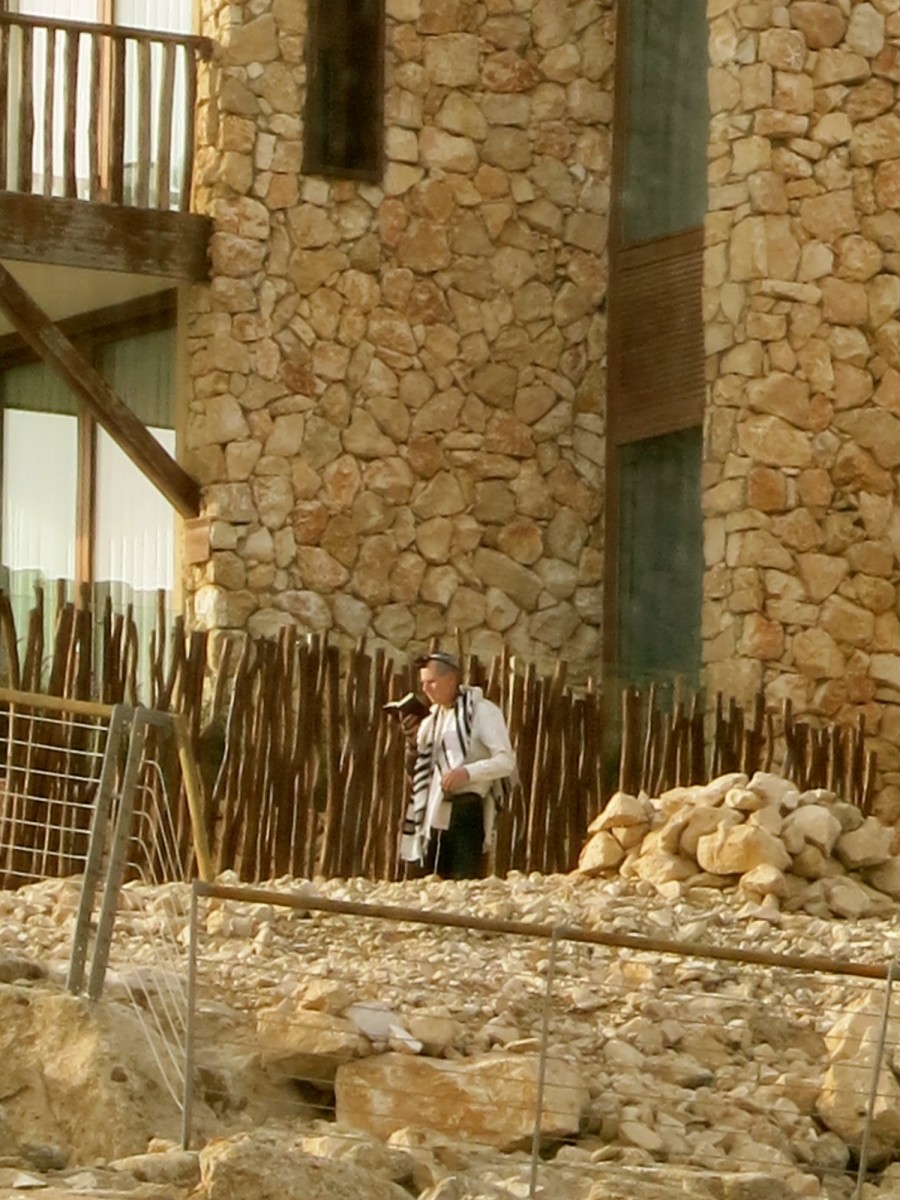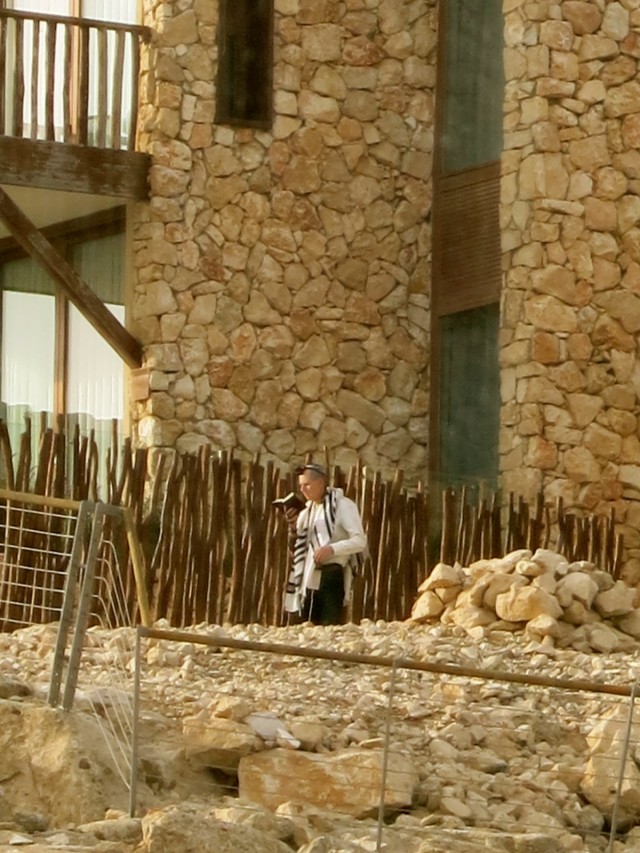 The landscape that surrounds the property inspires prayer and meditation. At dawn, you may see men donning prayer shawls and groups gathering for Yoga by the infinity pool.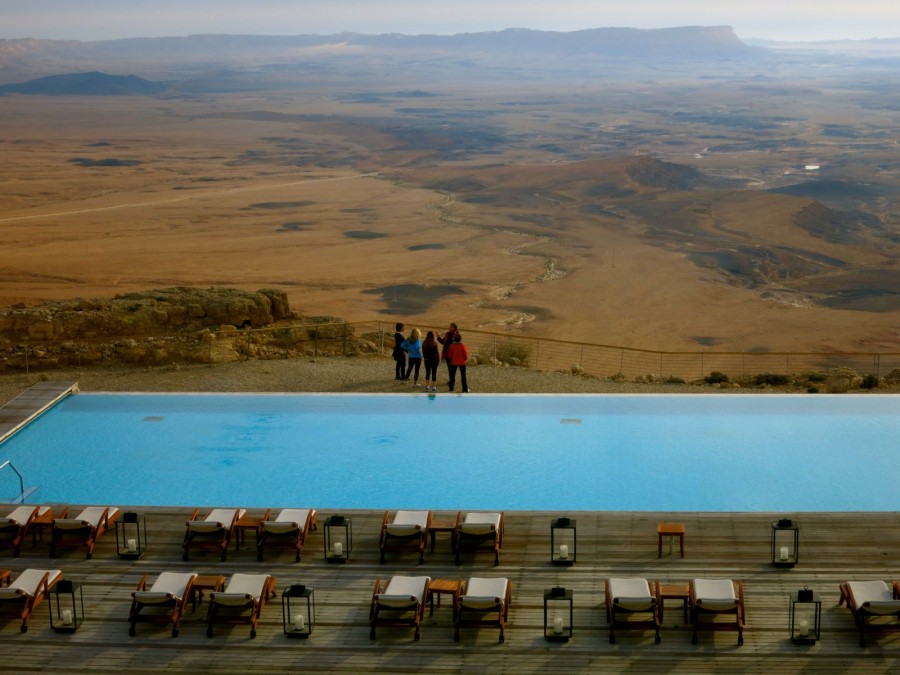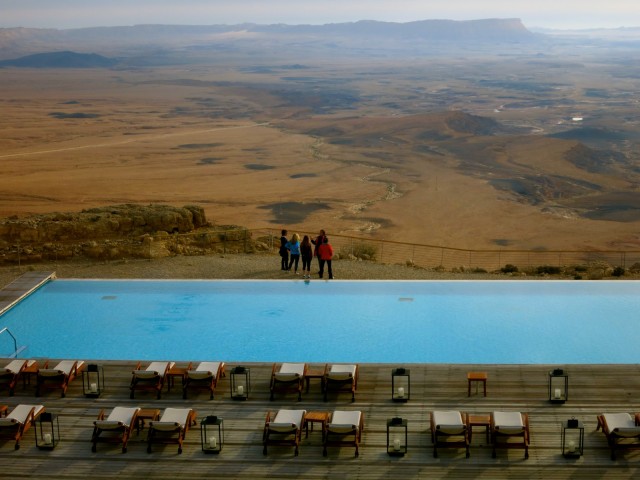 Spa services are world-class as well, and book up quickly.  In sum, this is a place to savor, a place of peace. Shalom.
Just the Facts
Nightly room rates start at $350 with breakfast and $480 for breakfast and dinner (for 2).