Last Updated on
New York State's 1,000 Island region seems so very far away from New York or Boston, but it's actually closer than you think at just over 6 hours drive. Once there, consider staying at the incomparable 1000 Islands Harbor Hotel in Clayton NY.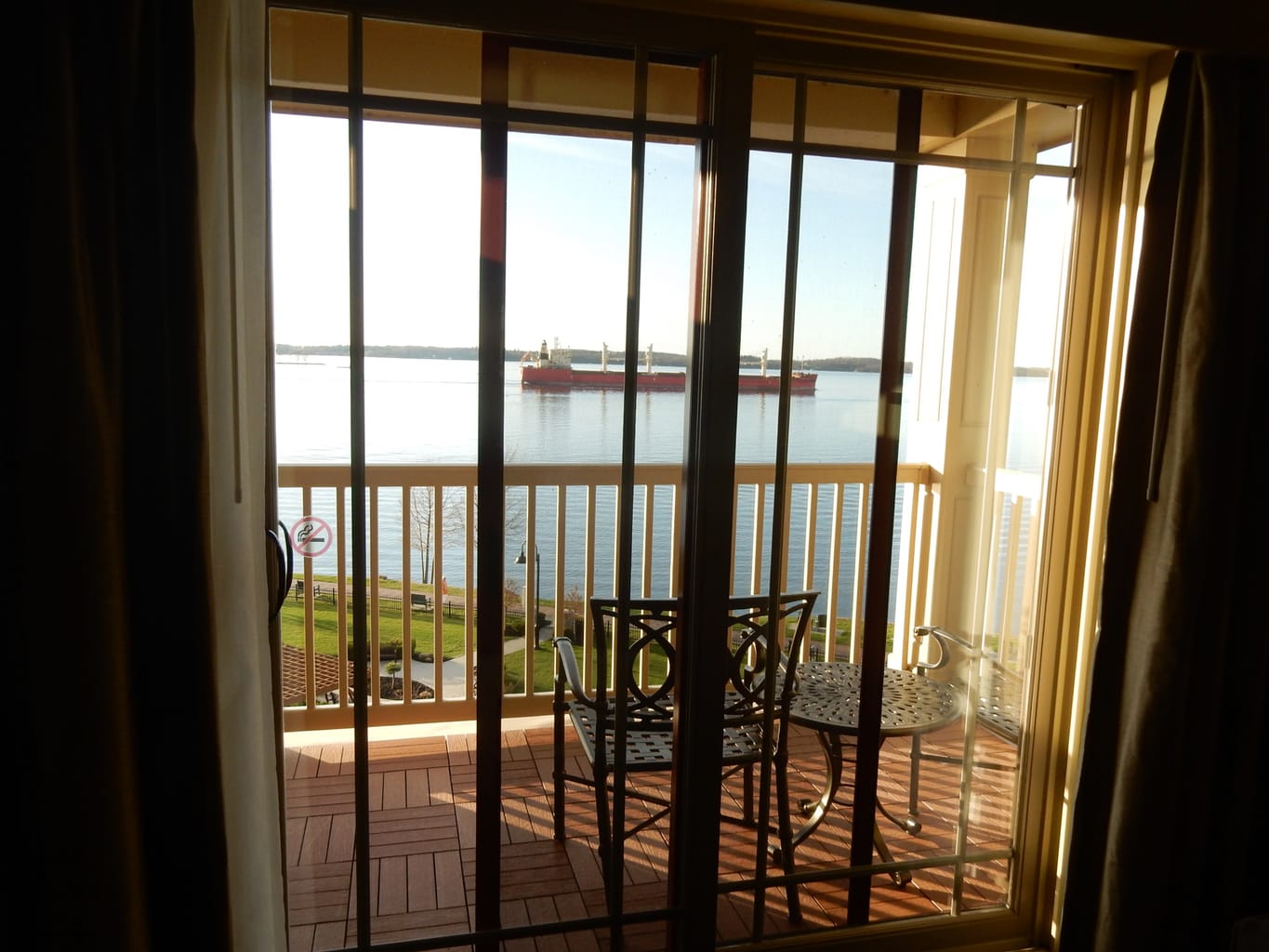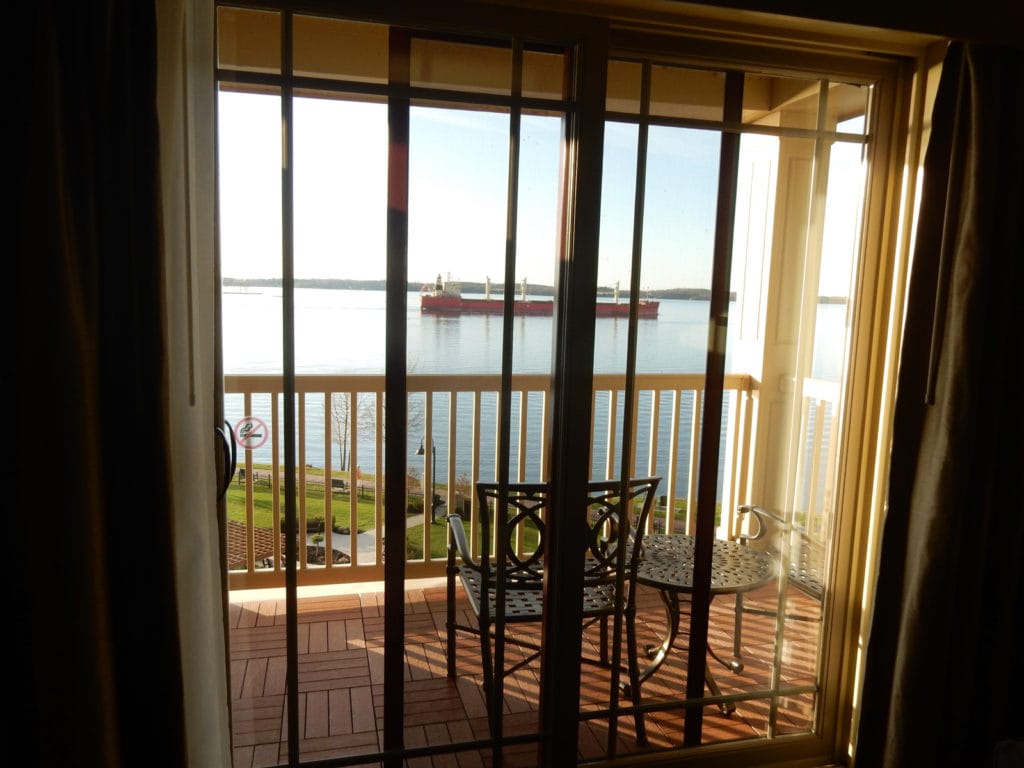 Though you have other options, you'll want to book a river-view room with a balcony at the only upscale hotel right on the waterfront in the Thousand Islands (and the only 4-Diamond hotel in the region), the 1000 Islands Harbor Hotel.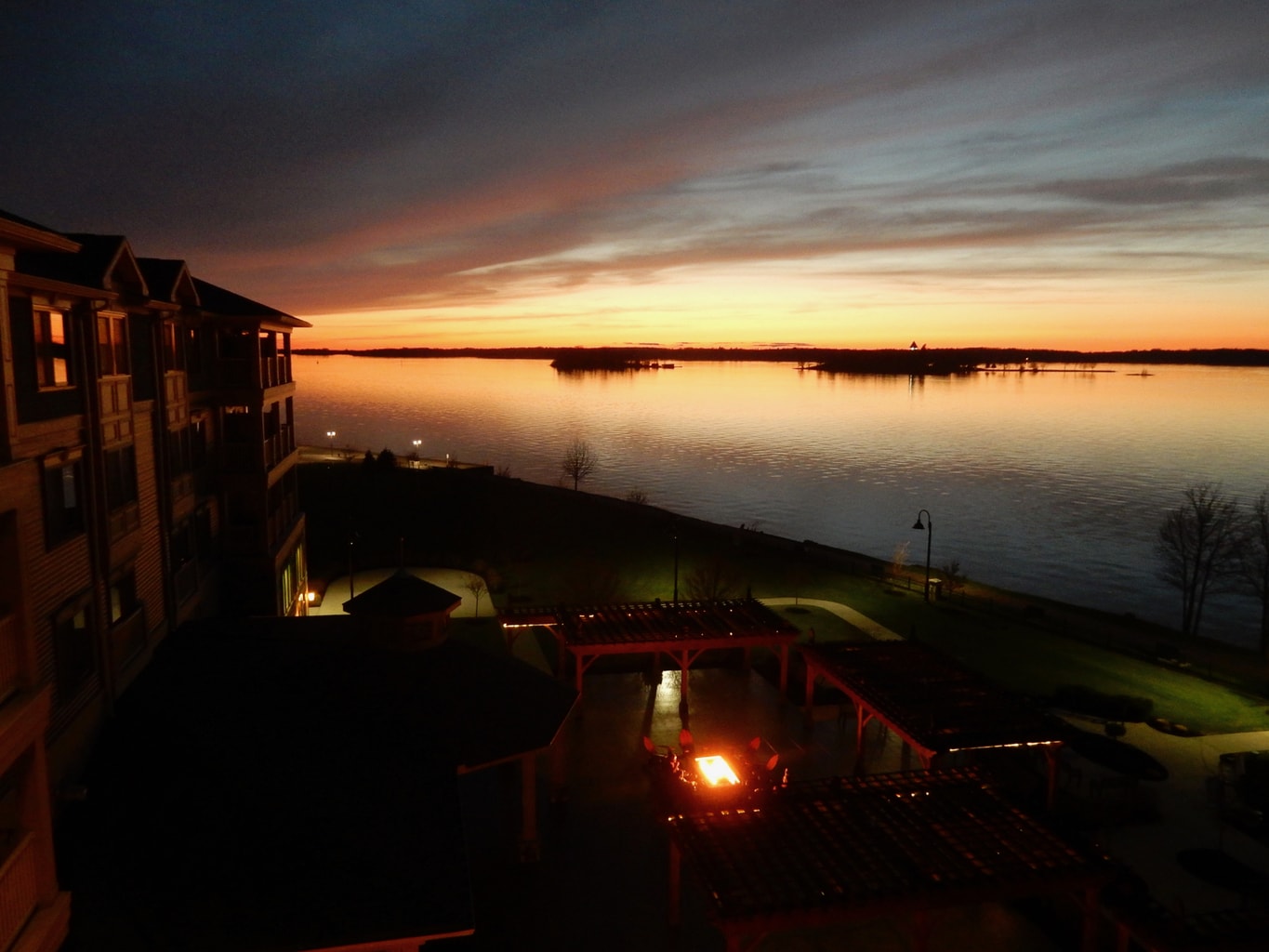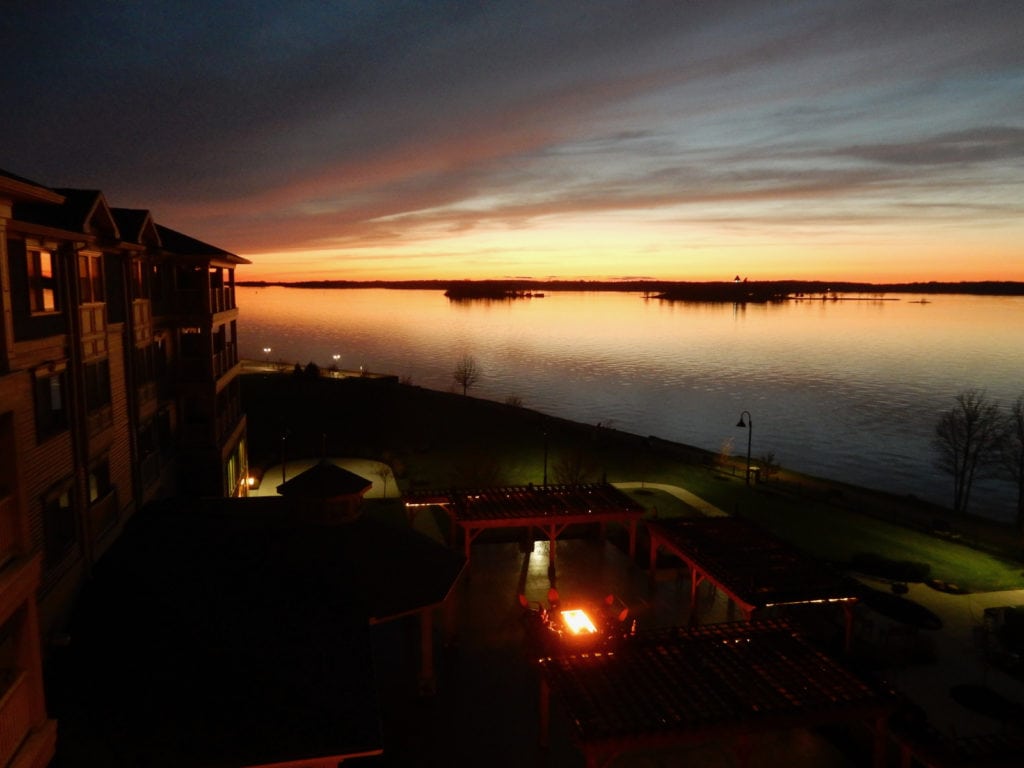 The show outside your window changes throughout the day, but sunrise and sunset times are particularly alluring – turning the water to liquid gold and pink. No need to leave your chambers, either, to watch massive cargo ships quietly glide right past your window. Believe me, it's worth the added expense.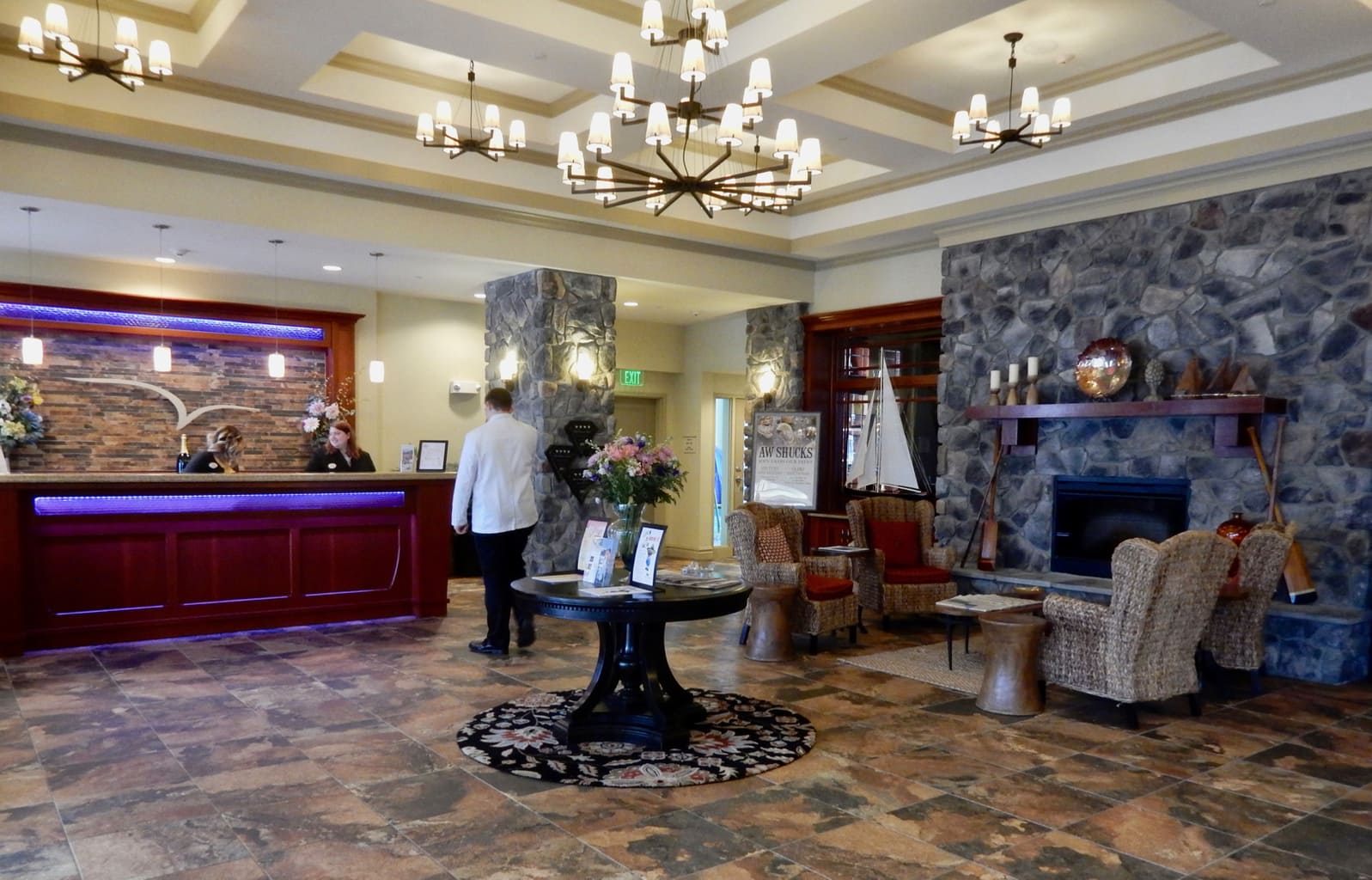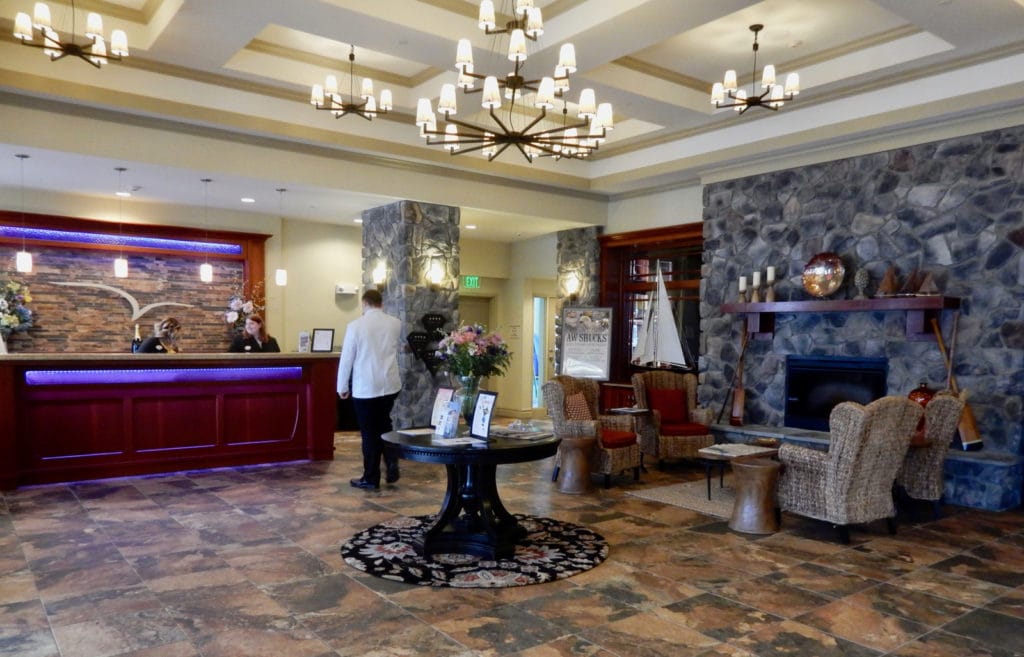 I drove from directly from Route 12 and didn't realize how close the hotel is from the water until I picked up a printout of the estimated times that cargo ships are due to pass by that day. "I can see these from my room?" I asked the friendly reception staff in a rustic country-stone lobby with no windows or sight-lines to the water. "Definitely!" they stated. Which is when I understood that the Harbor Hotel is mere yards from the St. Lawrence Seaway.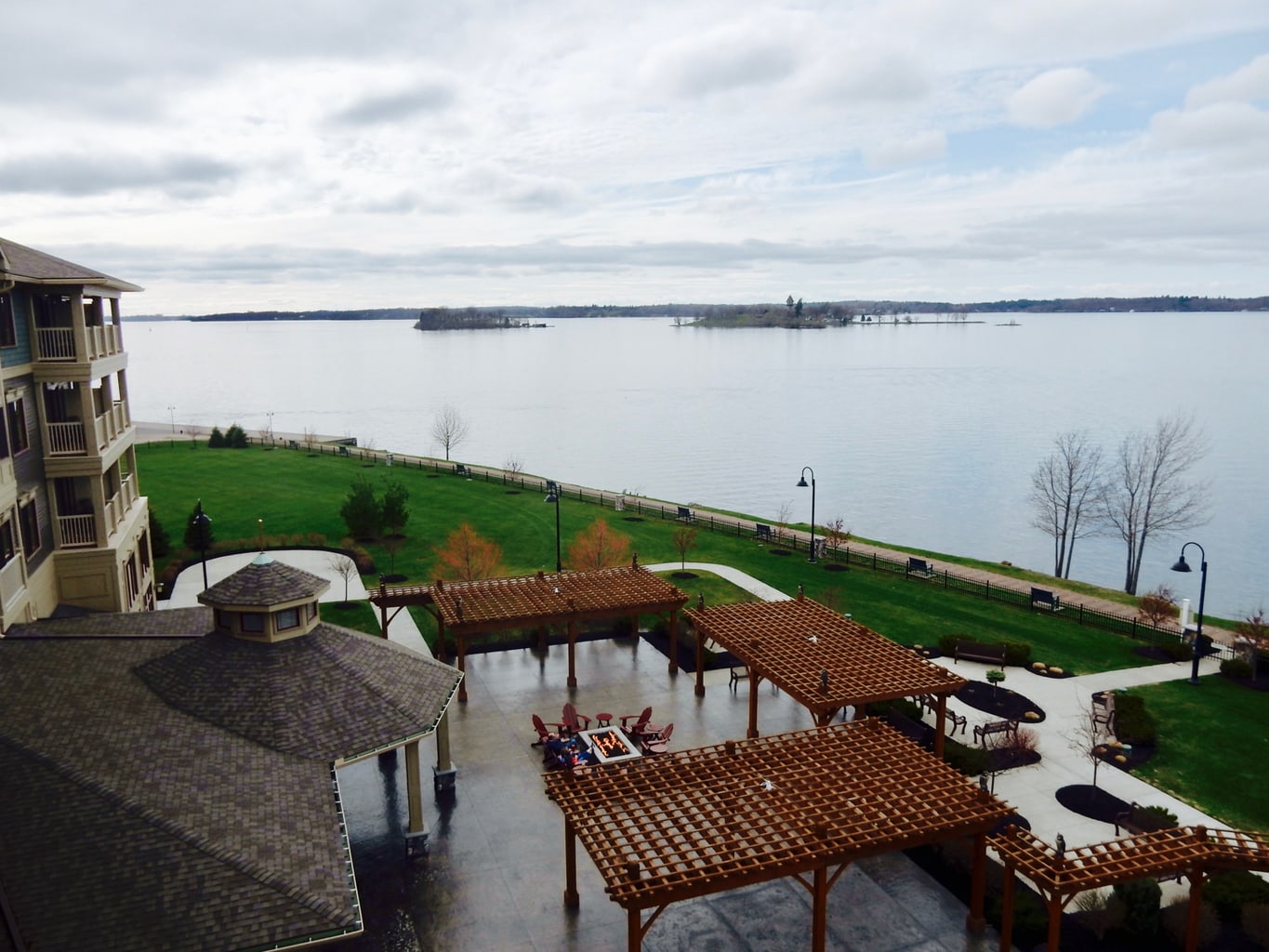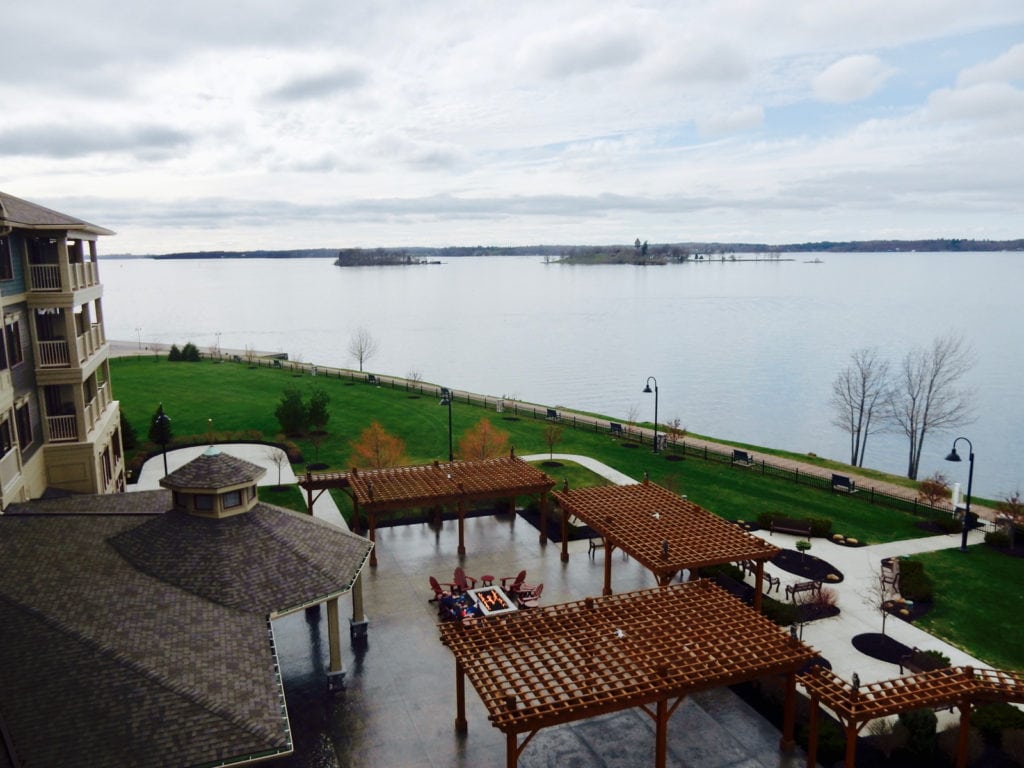 Out back, I was tempted to join guests around fire pits, or stretch my legs along with folks walking along the Clayton Riverwalk that hugs the St. Lawrence River from town to the outskirts. But once I got to my room, I wished no more than to sit on a balcony chair with a glass of wine and watch the river traffic and changing colors of late afternoon into evening.
Rooms at 1000 Islands Harbor Hotel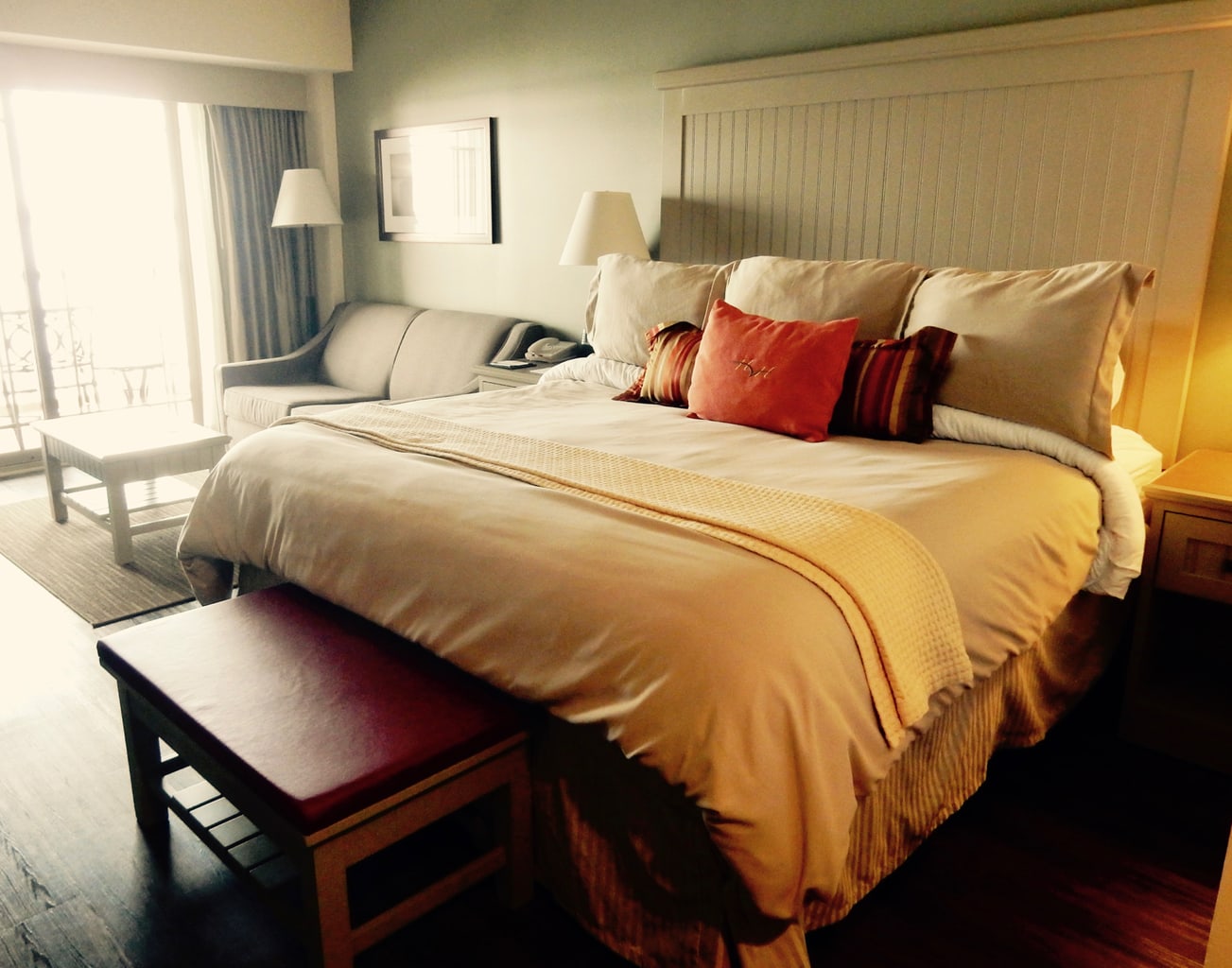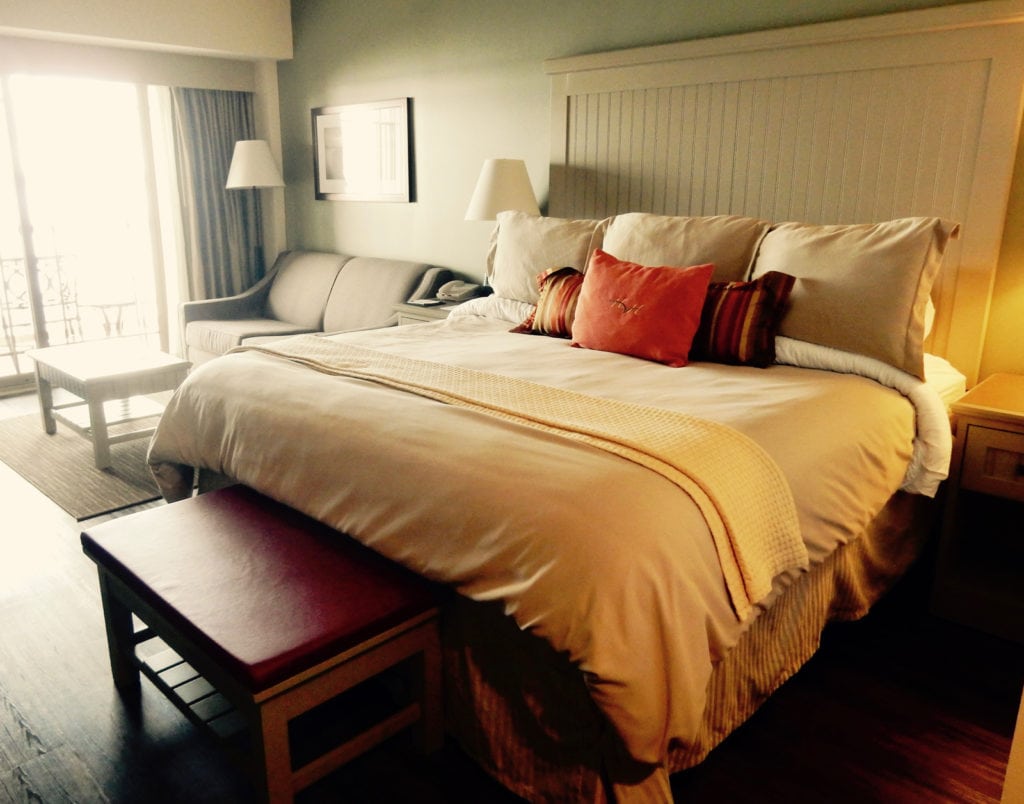 All 105 deluxe guest rooms and suites are dressed in neutral khaki colors, with handsome wainscoted furniture that includes the bed backboard.
Thankfully, there are a couple of outlets within reach on both nightstands – a design element I hugely appreciate in this electronic age. Beds are cloudlike and comfy, with the type of bedding that cocooned me into a deep sleep.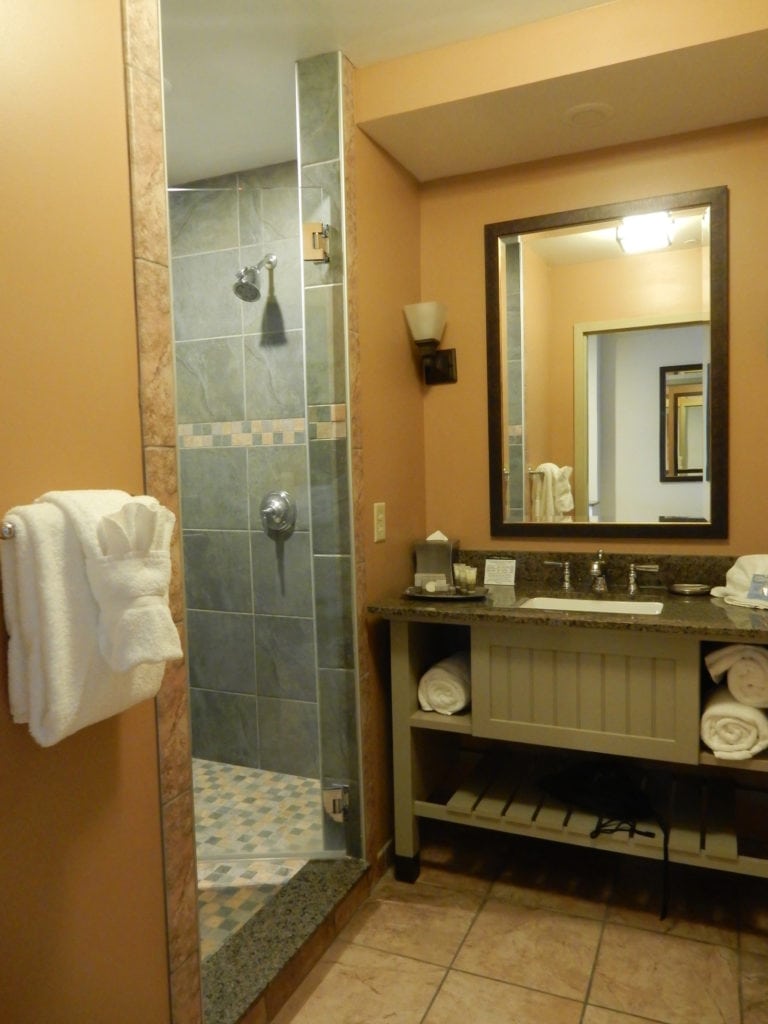 Deep ochre painted bathrooms feature plenty of light, an abundance of towels, and large stone tile showers far from the white fiberglass versions I often find in establishments with less attention to detail.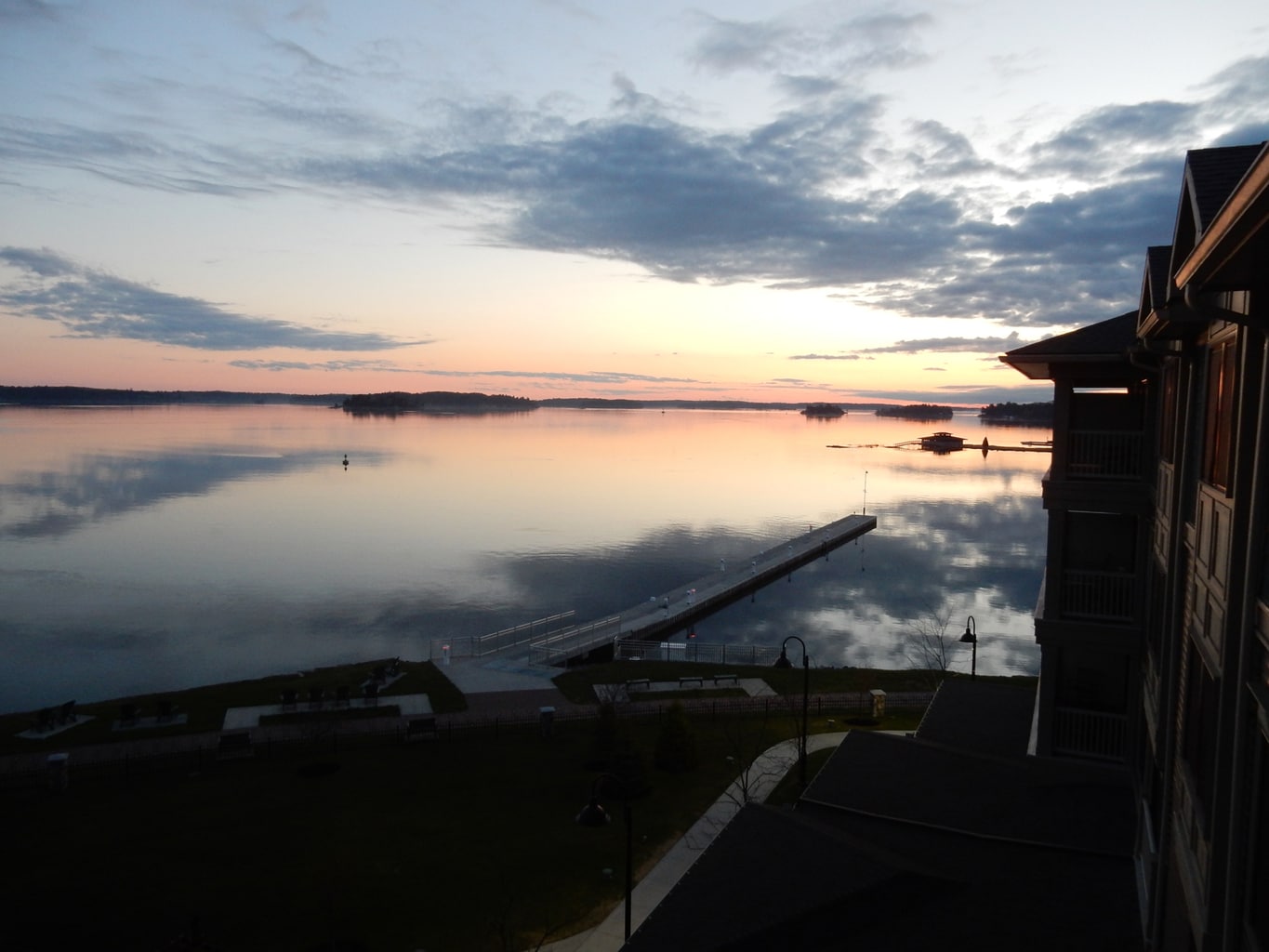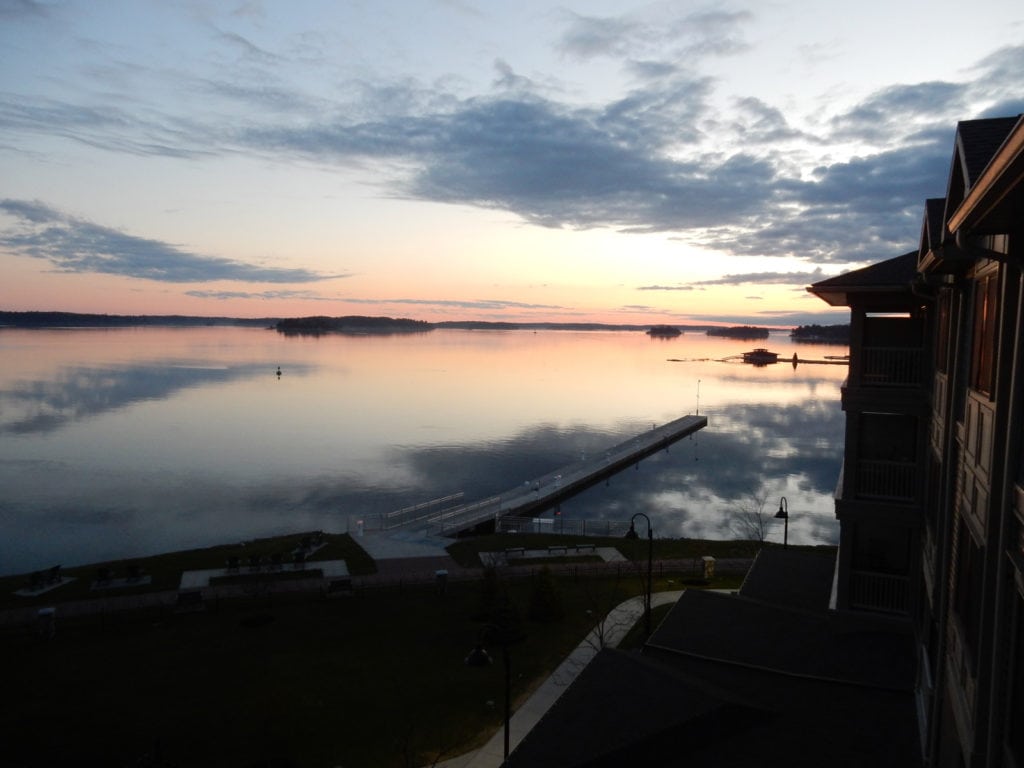 But of course, the highlight is what's happening right outside the window: boat traffic on the river, the play of light from sunrise to sunset, and the glimpse of walkers and runners on the town's waterfront esplanade.
Dining and Other Amenities at 1000 Islands Harbor Hotel
The 1000 Islands Bar is a happening place every evening – and extends to the waterfront patio outside.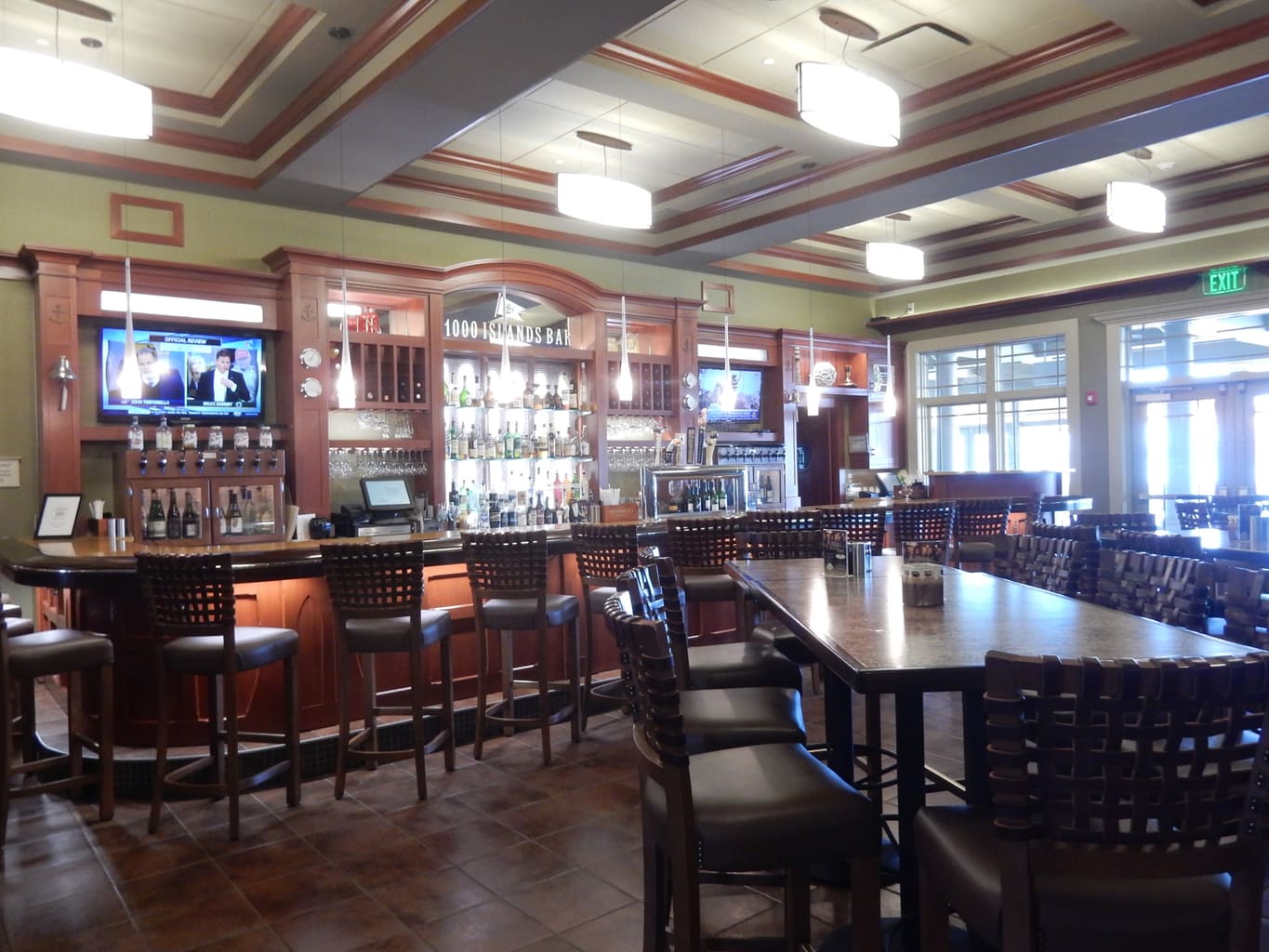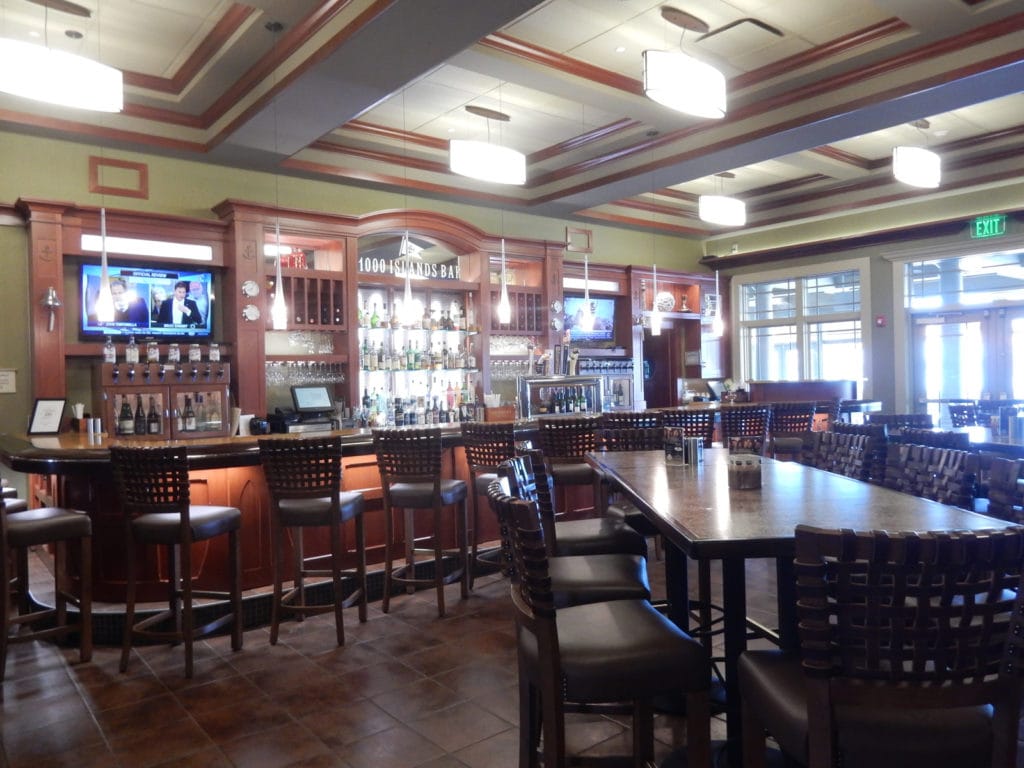 The Seaway Grille serves Breakfast, Lunch, and Dinner daily.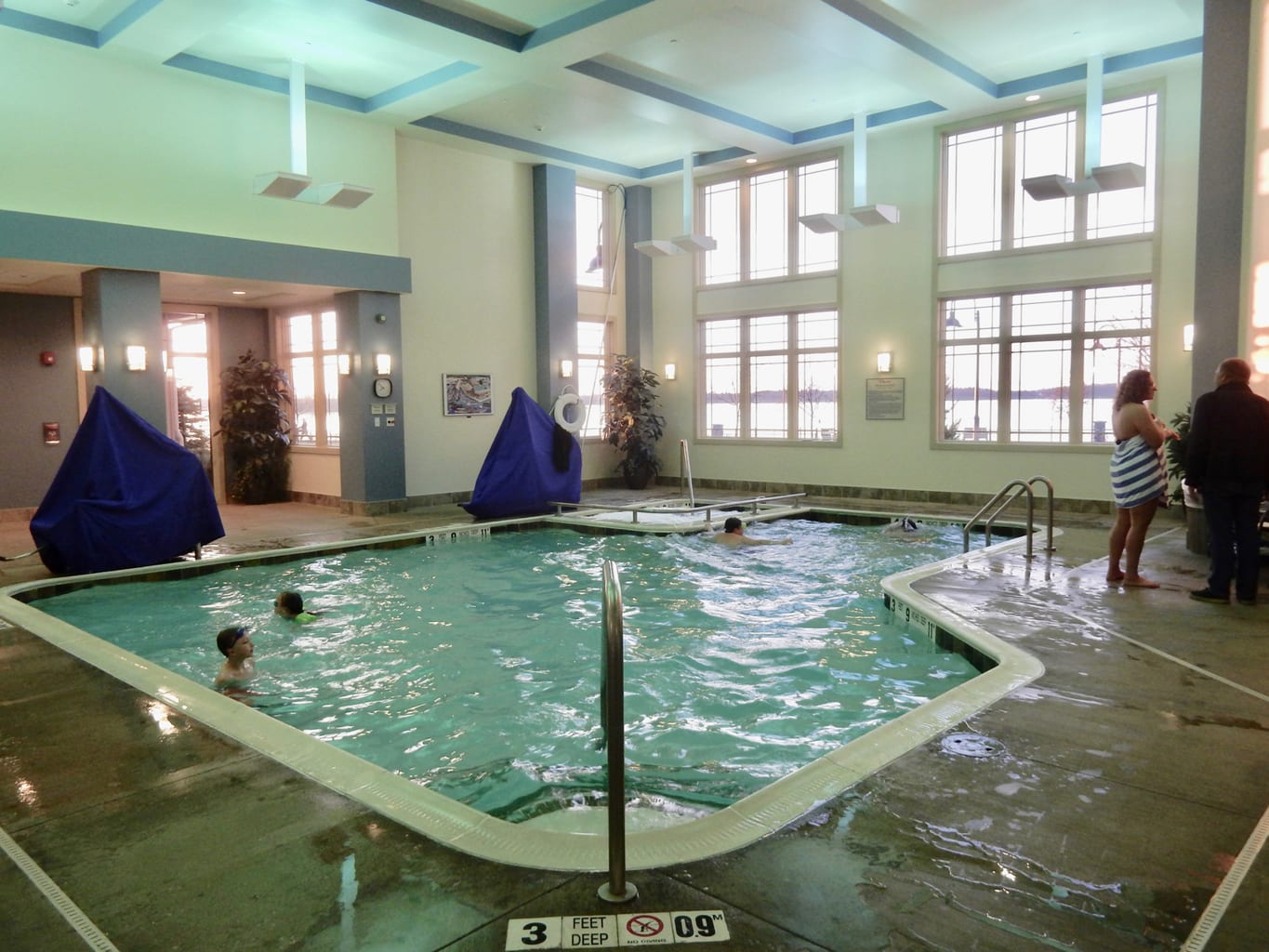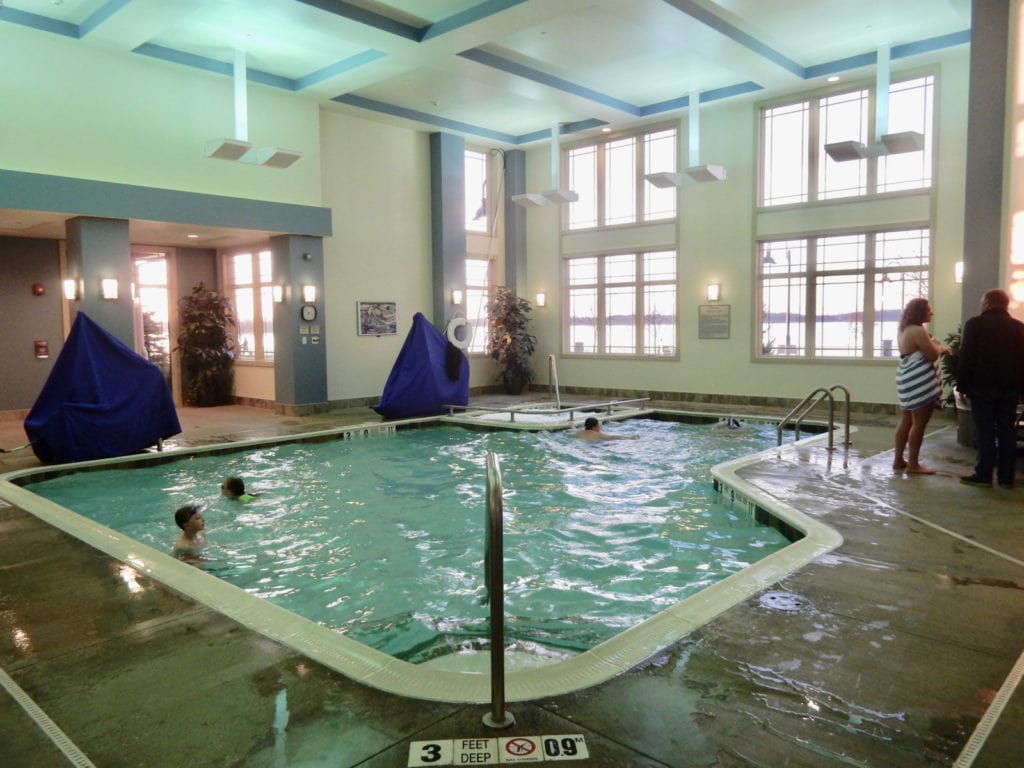 A mid-sized Indoor Swimming Pool, right off the lobby, is popular with families, especially during cold or inclement weather outside.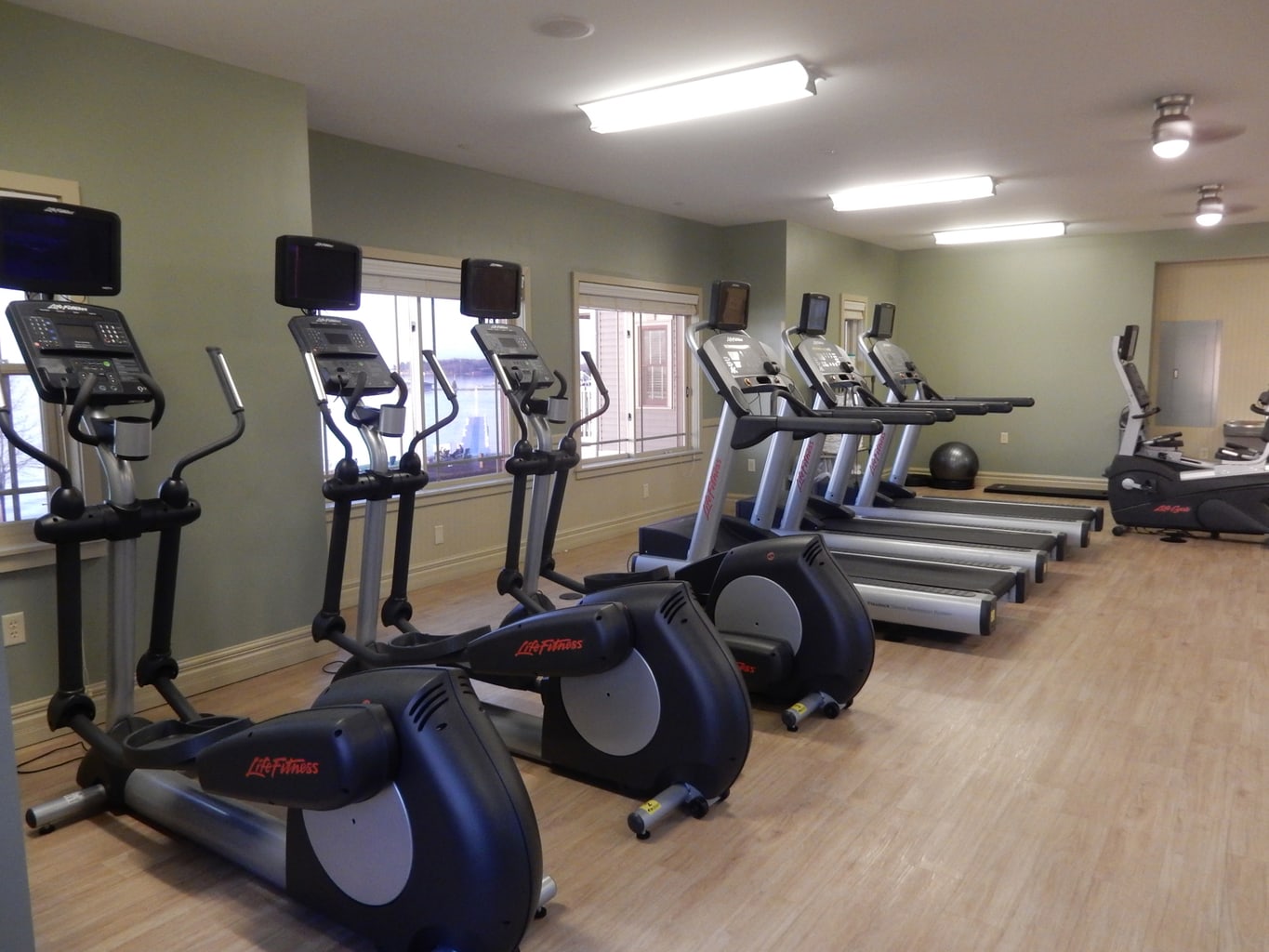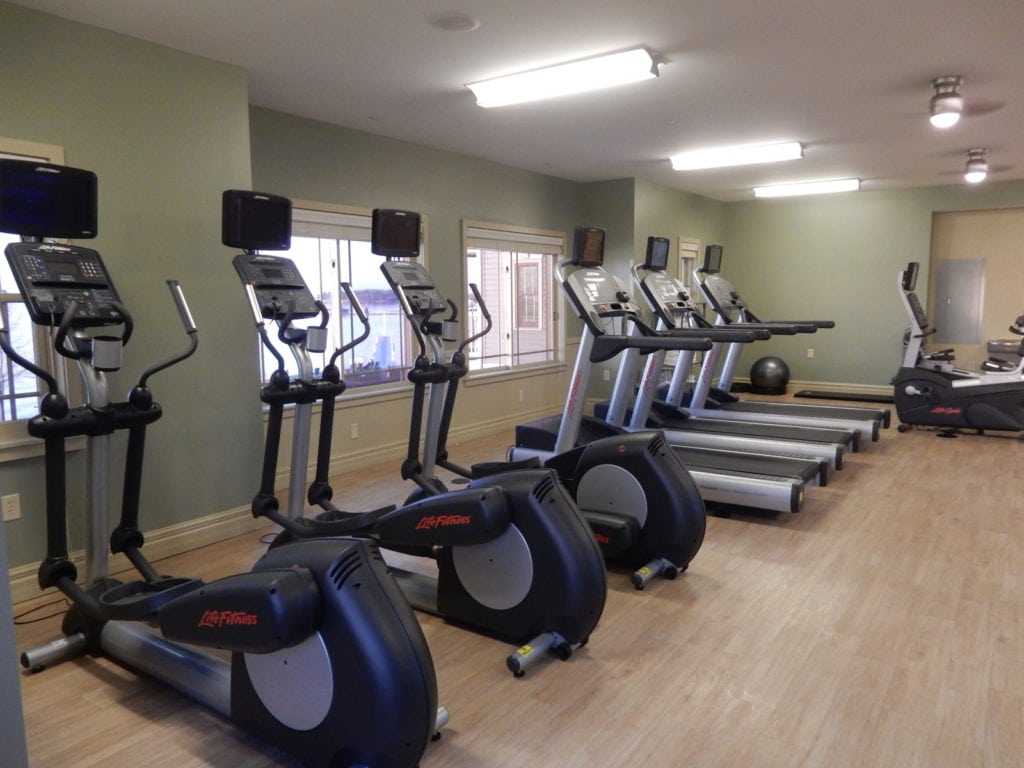 State of the art fitness machines in the Fitness Center overlook the water.
Just the Facts
Rooms from $119 off-season to $350 in season per night. During high-profile events, rates are higher.
100% non-smoking hotel environment
Complimentary high-speed WI-FI service throughout the hotel
Hairdryer, iron and ironing board
Breakfast, lunch, dinner and cocktails at the Seaway Grille and 1000 Islands Bar
The Riverside Patio for al fresco dining overlooking the St. Lawrence River
Outdoor firepits
Indoor swimming pool and Jacuzzi
State-of-the-art fitness center
Business Center
Ballroom and adjacent function areas comprising 4,200 sq. ft. of space to accommodate up to 300 guests
24-hour room service menu
Complimentary coffee and tea bar on each guest floor
Nightly turndown service with a special chocolate novelty
Luxurious bedding, plush robes
Refrigerators
High definition, flat screen TVs
Safety deposit boxes located at front desk
On site concierge services with proximity to local attractions including the Clayton Opera House, Antique Boat Museum, 1000 Islands Seaway Wine Trail, Coyote Moon Vineyards, Clayton Distillery, Thousand Islands Art Center, Thousand Islands Museum, Boldt Castle, and Singer Castle
Adjacent transient boat dock
No pets allowed