Last Updated on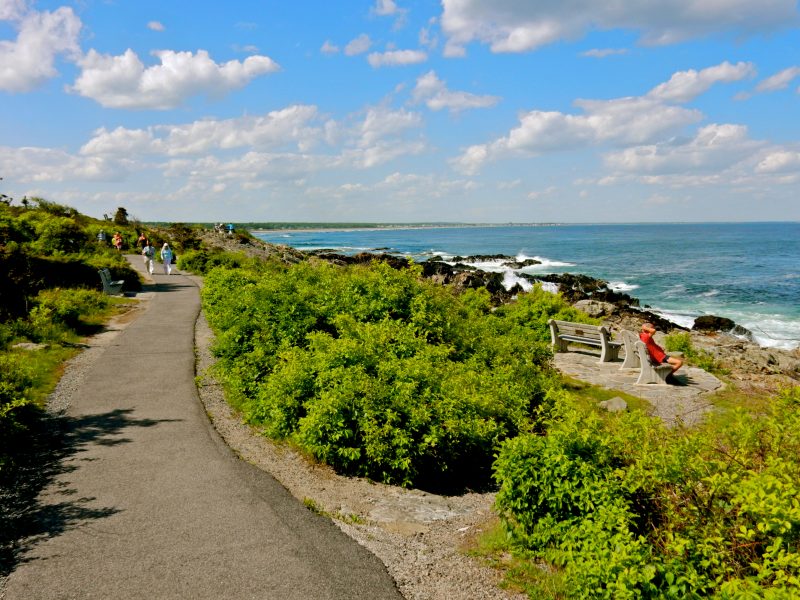 WHY GO: There is no dispute that the southernmost towns of Coastal Maine – Kittery, York, and Ogunquit – are the most crowded. As you drive from the border town of Kittery (outlets) to York Beach to the popular Ogunquit on US Route 1, you'll experience traffic jams and standstills as you crawl past questionable clam and lobster shacks and tacky tourist shops. But some of these "touristy" spots are well worth your time, and there are other fantastic but lesser known attractions you may miss unless you know where to look. Here, the Getaway Mavens reveal the many splendored aspects of this well-trod section of Maine.
Things to Do on South Maine Coast
STOP: Kittery Trading Post, Kittery. Cross into Maine on I-95, get off Exit 3, head North on Route 1, and you're faced with one Outlet Store after another. This bunching up of off-price establishments was (and still is) Kittery's claim to fame, and the reason travelers crossed from New Hampshire to this most Southern of Maine's coastal towns. Not for the beach. Not for the lobster. For the outlets. Save for one mega family-owned (since 1938) sporting goods store: Kittery Trading Post. A complete mall located inside one store, KTP sells everything related to hunting, fishing, biking, camping, water-sports, skiing and more. Even if your idea of outdoor recreation is reading a trashy book on a beach, you'll want to pop in just to see this place.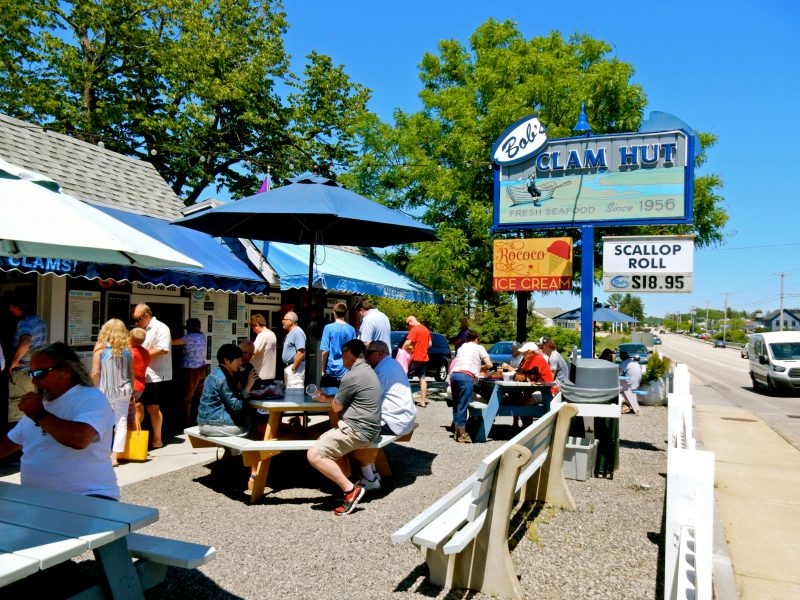 EAT: Bob's Clam Hut, Kittery. I'm sticking this seafood shack here because it's right next door to the Kittery Trading Post and a fantastic first or last stop for fresh lobster, fried clams or seafood in Maine. There's always a line, so just be patient – cooks happily hustle to get your food to you quickly.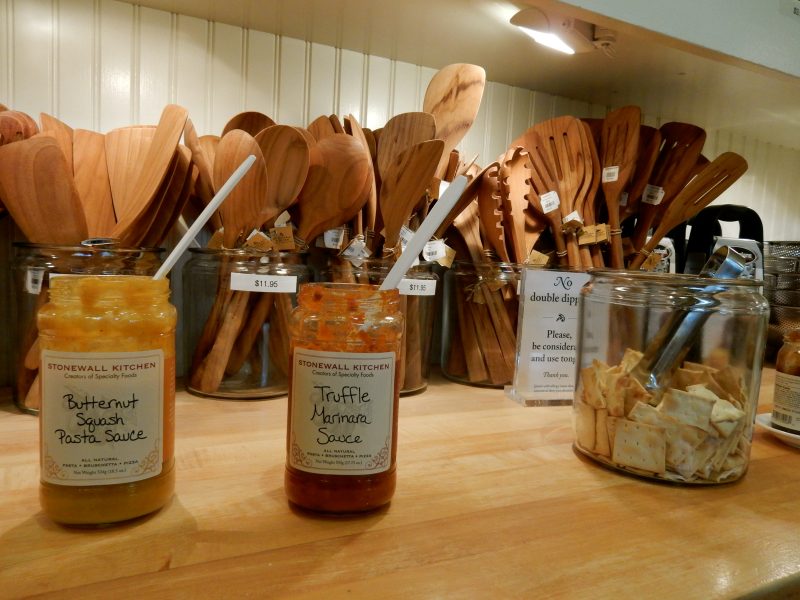 SHOP: Stonewall Kitchen Factory Store/Cooking School, York. Millions of jars of homemade jams, mustards and other Stonewall Kitchen condiments fly off the shelves of gift and specialty stores around the world each year, and you can see what the hoopla is about (and watch employees in the production room behind glass) at the Stonewall Kitchen Factory Store. There are a dizzying number of samples to try, an in-house café and ancillary cooking tools to purchase as well.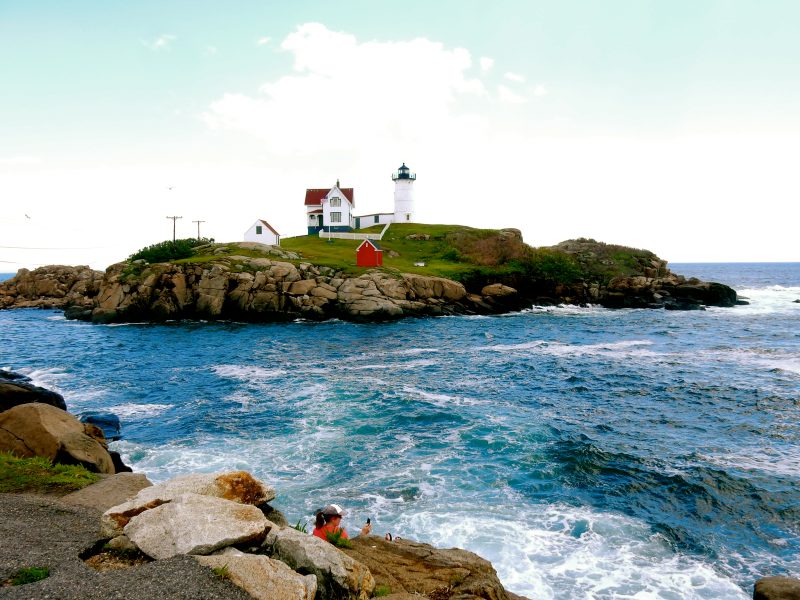 PHOTO OP: Cape Neddick, aka Nubble Light, York. Follow signs to Nubble Light at the end of a residential neighborhood and get ready to jockey among the hundreds of other tourists for a coveted parking spot. You can't get to the 1879 lighthouse itself, which sits on Nubble Island across from a rocky, fast-flowing channel, but it is certainly a splendid sight.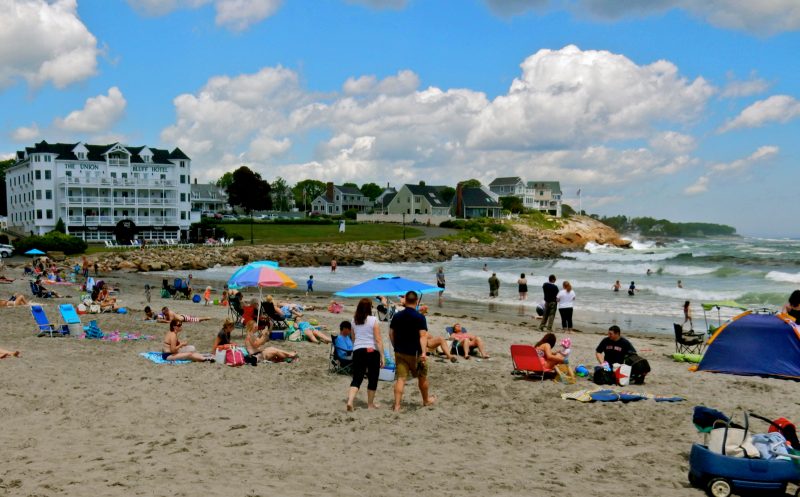 SWIM: York Beach, York. If bustling beaches, framed by bowling alleys and pinball arcades are your thing, then get thee to York Beach. Even though crowded, this is Maine, so the views can't help but be picturesque.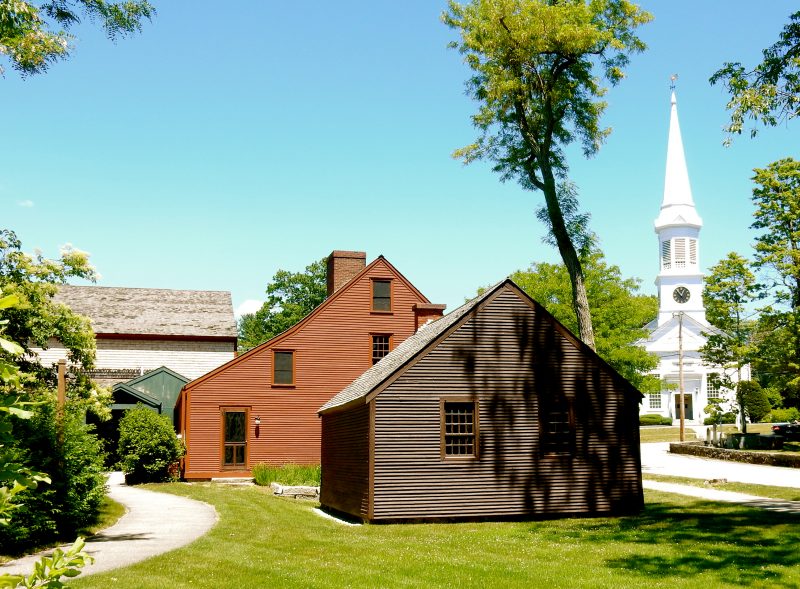 TOUR: Museums of Old York, York Village. While York Beach is all honky-tonk, Old York Village is that dyed in the wool, quiet and staid New England town. These preserved homes, school, jail, wharf, art gallery, and burial grounds are collectively under the auspices of the Museums of Old York, and, far from stodgy, they provide an invigorating look at the origins of this region. Though most components of the compound are self-guided, some guided tours are offered through the summer. (Plan on at least 2-3 hours here).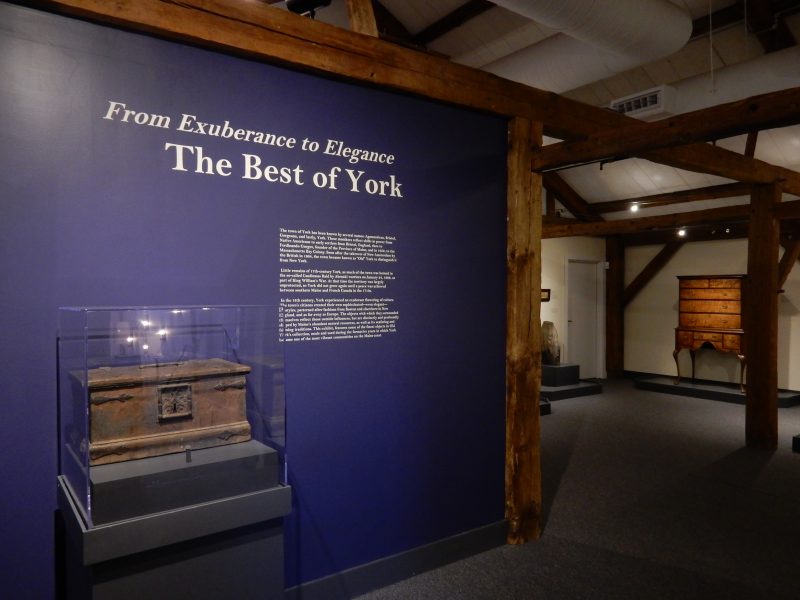 Start at the lovely new (2004) Visitor's Center with a bite-sized climate-controlled museum gallery upstairs that probes "The Best of York" in terms of art, furniture and the source of wealth for those who first settled here: shipping and trade.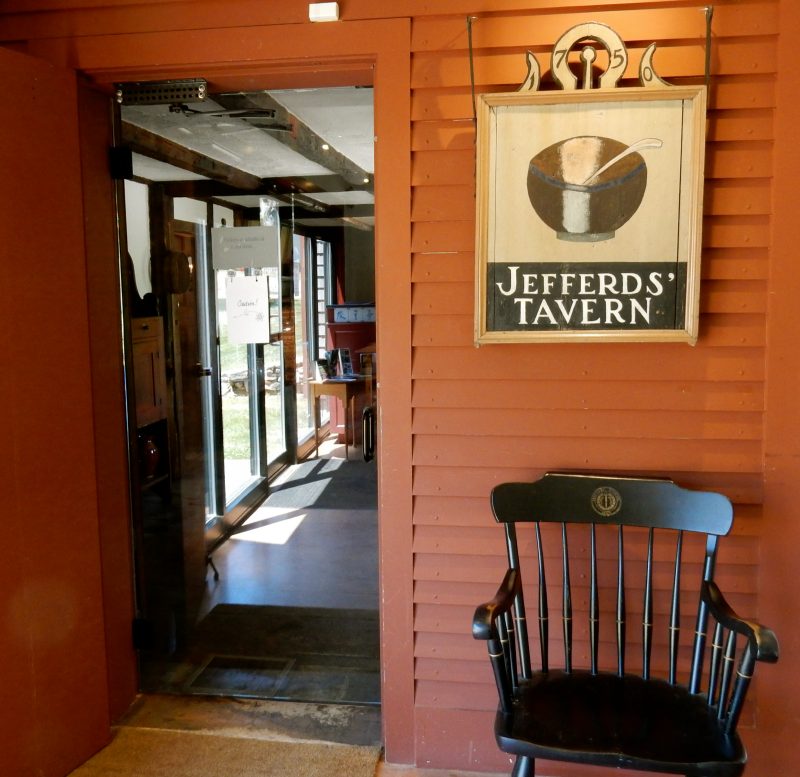 Access Jefferds' Tavern through the glass doors in the Visitor's Center. This 1754 tavern is now used for programming, including a super popular Whiskey Tasting event.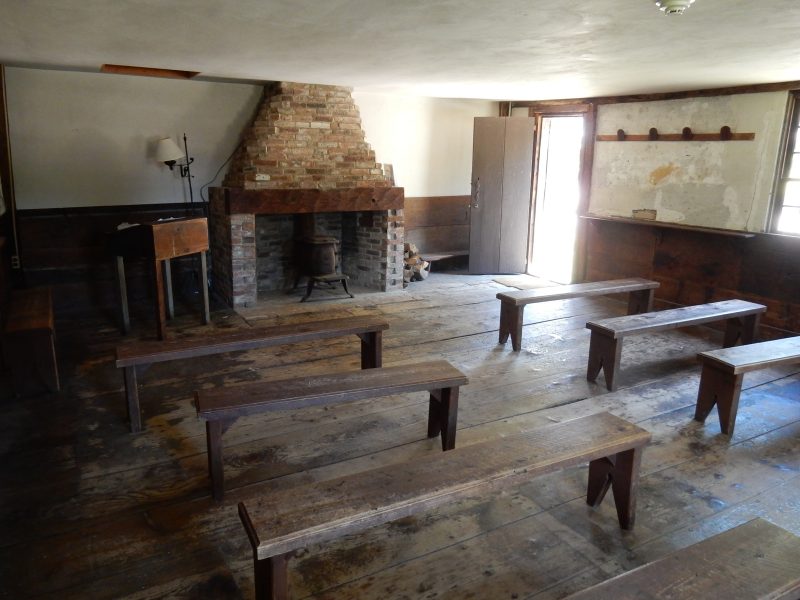 Behind the Tavern sits a little brown schoolhouse, that served as the York Corner School from 1755-1850. Children ages five to 21 studied the 3-R's here – primarily so they could read scripture and understand the law of the land.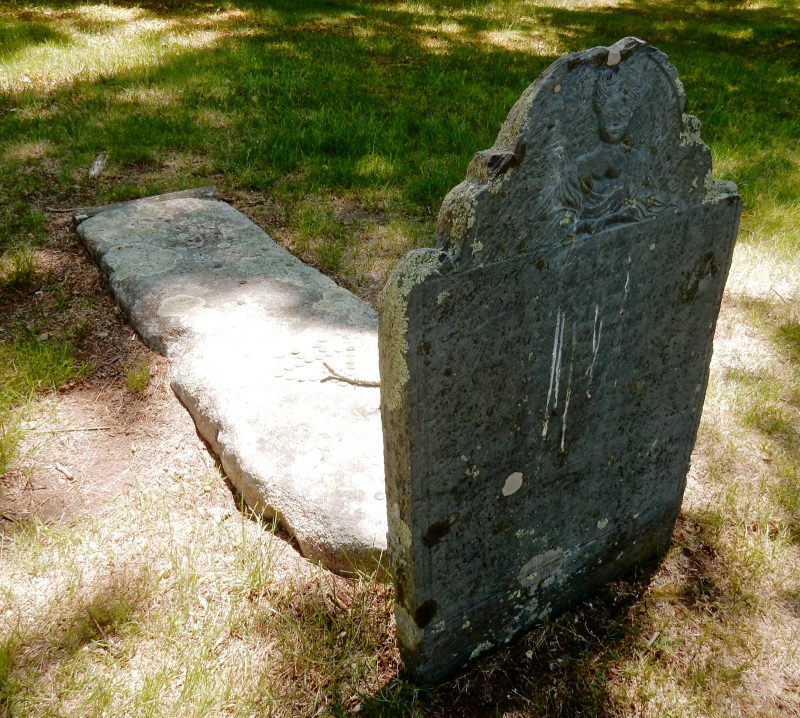 Cross through the Burial Grounds, and look for the earliest headstone – dated 1648. Though oldest is important, perhaps the most famous gravesite here is the one belonging to Mary Nasson, who died in 1774. Somehow, a legend arose around the slab of stone covering the grave; that it was purposely put there to prevent Mary, believed to be a witch, from rising from her burial place. York Museum docents and historians stress that these rumors were false in all respects. First of all, the Witch Trials took place a century before Nasson's time. Secondly, these horizontal "Wolf Stones," were often employed in Puritan cemeteries to keep wild animals, pigs and cows from digging up dead bodies. Mary was a well-loved figure in 18th century York and the only rare thing about the grave is her lovely visage carved into headstone.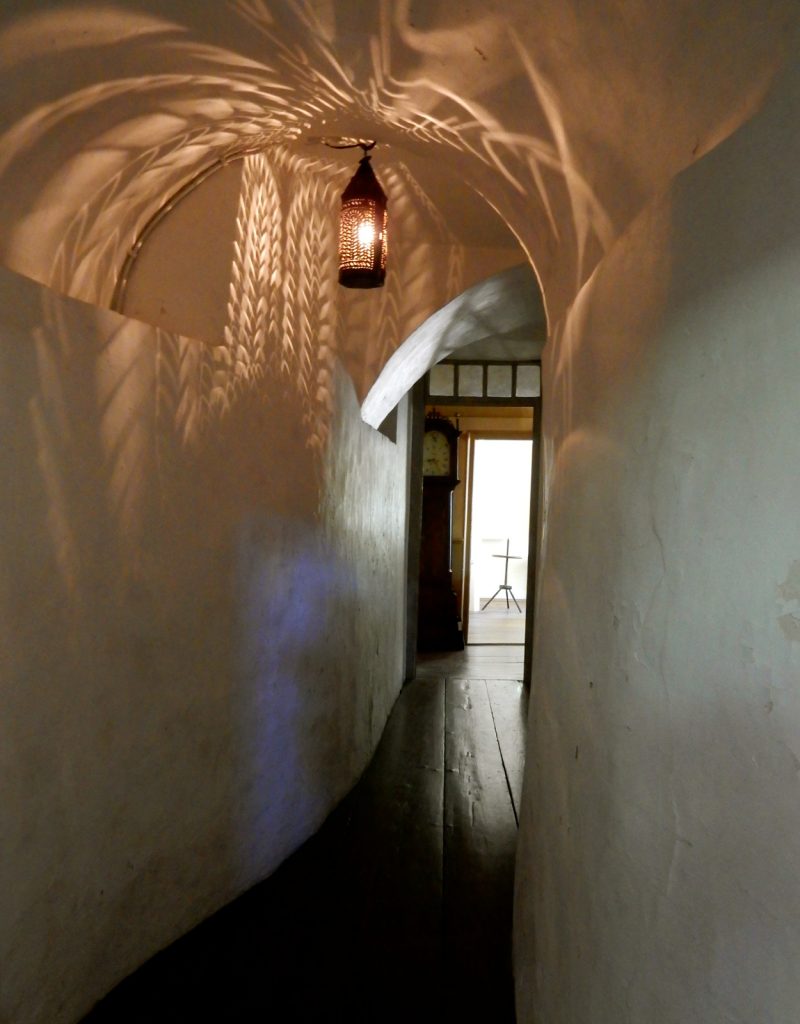 Next, take a 45-minute guided tour of the Emerson-Wilcox House. From the time it was built in 1740, the home served as tavern, East India Dry Good Store, Post Office and residence for prominent York families, including a 19th Century China Trade sea captain and his wife. Most unusual is the curved tunnel-like hallway on the main floor, designed like an archaic wine catacomb; not so surprising considering the homeowner was exposed to a variety of world cultures and architecture.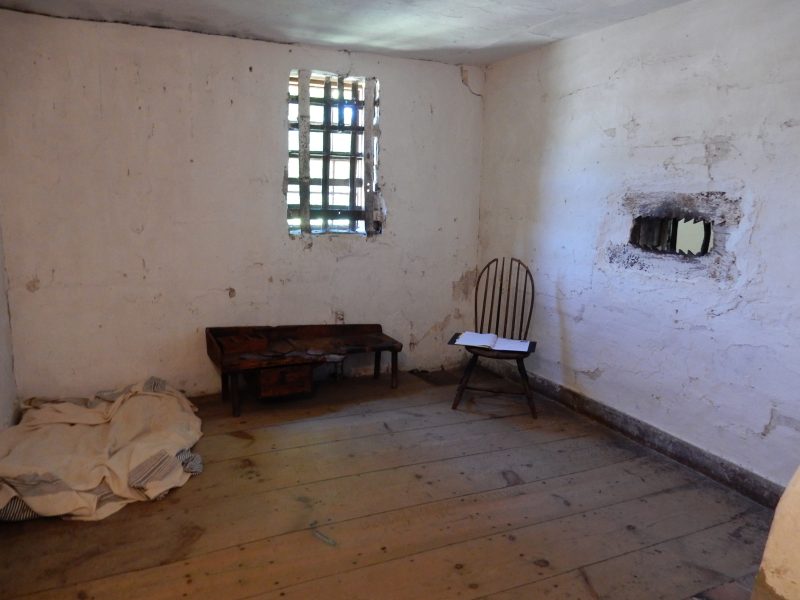 Next door the Old Gaol (pronounced "jail" in Old English) is the most popular of the Museum's buildings. Though the tour is self-guided, docents are on hand to answer questions. The original two cells, with three-foot thick walls, were built to restrain those accused of crimes until traveling judges came to town to adjudicate each case, an average of 30 days. People were thrown in the slammer for swearing, taking God's name in vain, disrespecting parents, gossiping, and other behaviors that are now commonplace.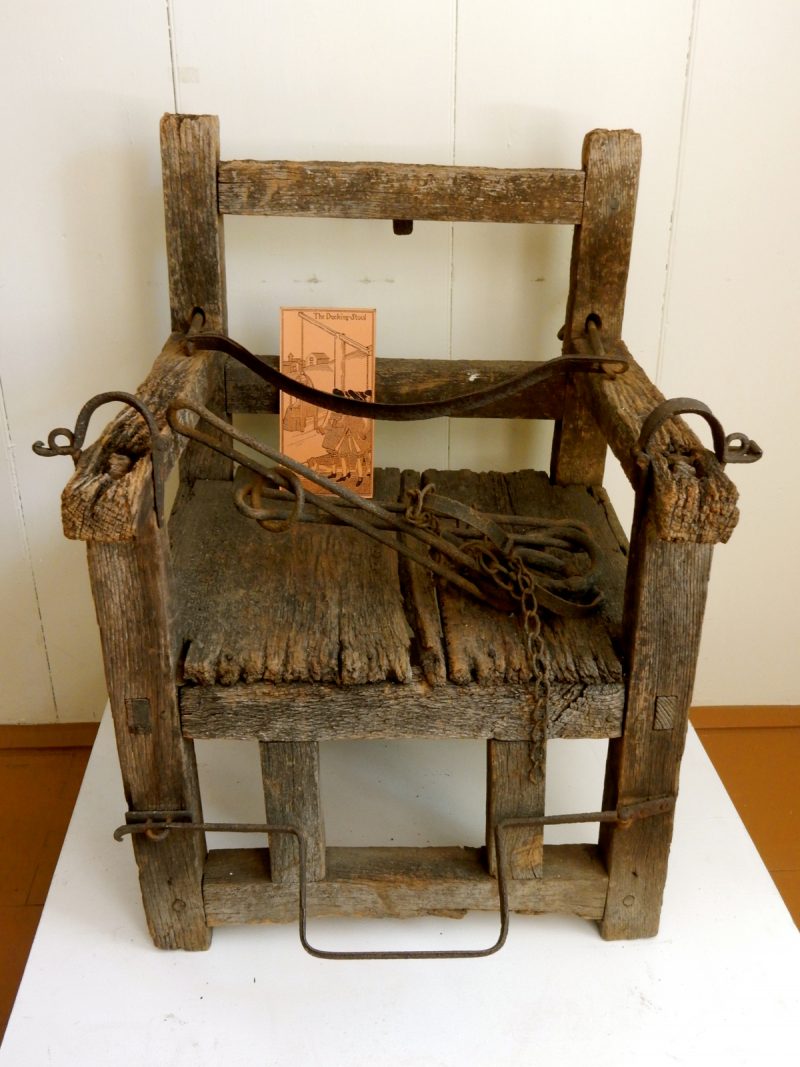 Eventually, more cells, a courtroom (with an ingenious dividing wall that could be pulled down from the ceiling), and jailer's quarters were added on – all of which you can enter while you contemplate punishment for things we do every day in our modern world. Most interesting is the 17th Century English "Ducking Stool" – the precursor of "waterboarding" – though in this case, meant to embarrass rather than harm. For the most part women, accused of being gossips or scolds, were strapped in and completely submerged in water repeatedly until promising never to offend again.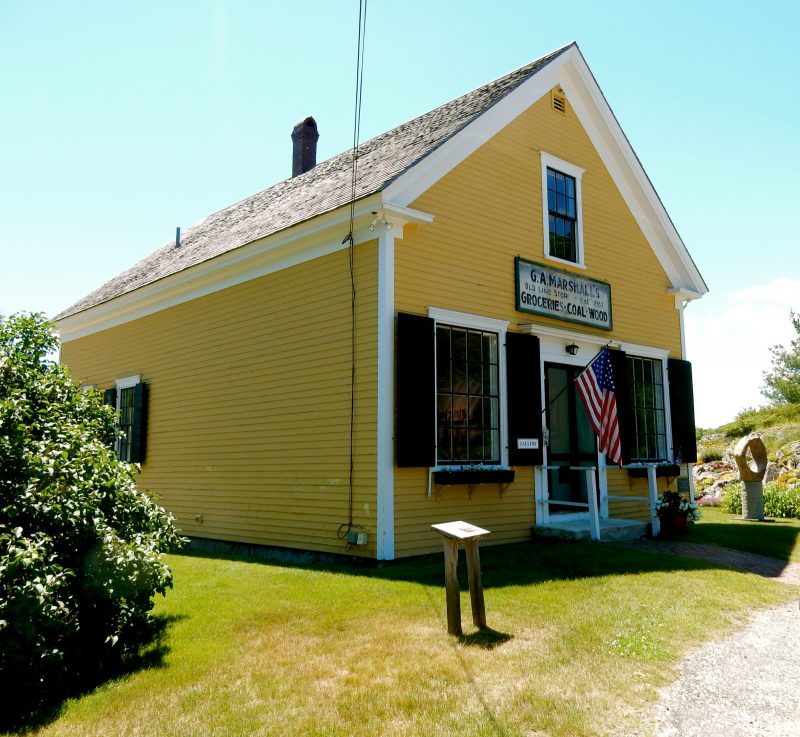 Finally, walk or drive about a mile down Lindsay Road, once the main street in Old York, as it links York Village to the busy-then-bucolic-now York River.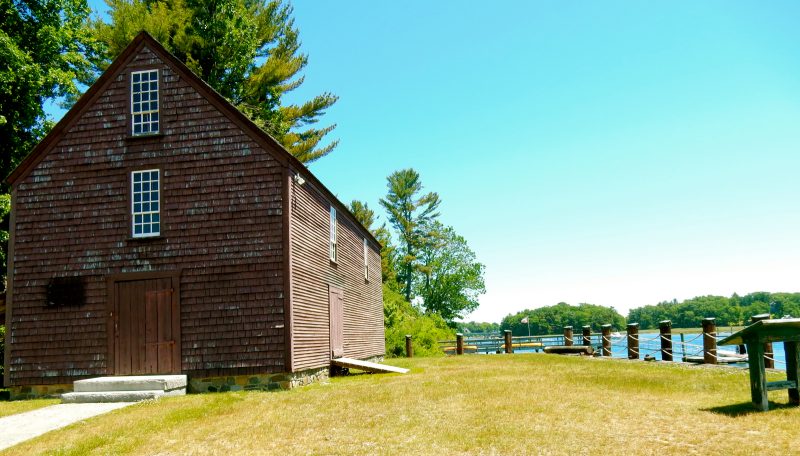 The Museums of York also include two properties on this waterway: the John Hancock Wharf building (partially owned by, but never visited by our Declaration of Independence's first signer), and the G.A. Marshall's Old Line Store – now a well-regarded art gallery (open Tues-Sat 10-5, Sun 1-5). It behooves visitors to drive down there, if only for the eye-catching landscape.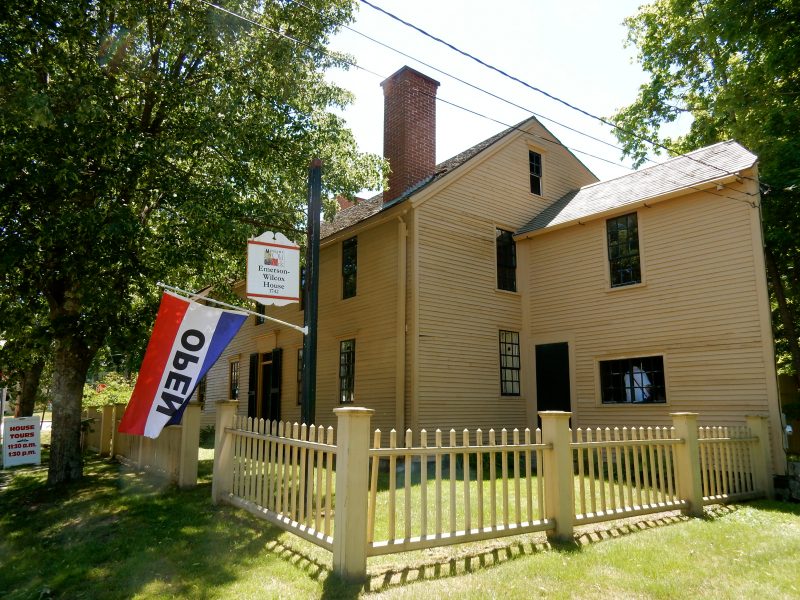 Old York Museum Reception Center open Tues-Sat 10-5, Sun 1-5. Check website for other building hours and guided tours. $12 adults, $8 kids.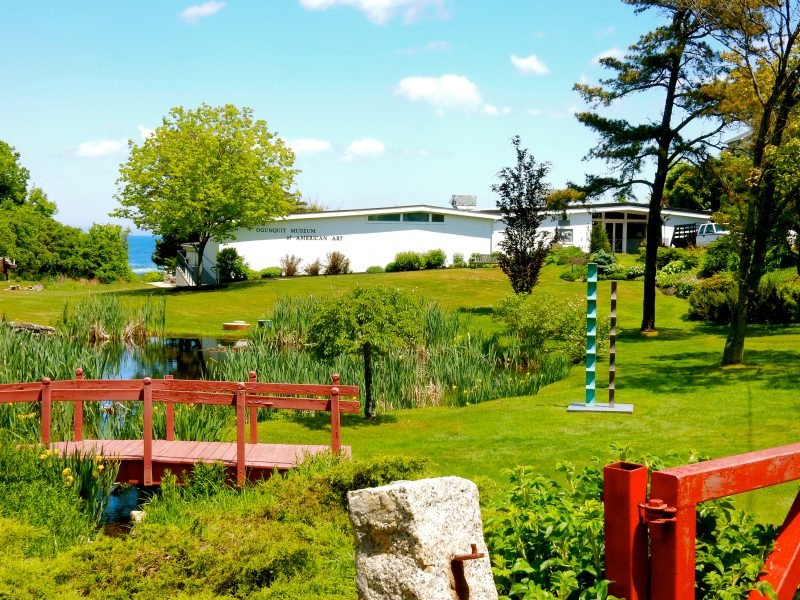 VISIT: Ogunquit Museum of American Art, Ogunquit. A 15-minute drive from York Village, this is the coolest art museum between Boston and Portland – a mid-century modern gem overlooking the sea and filled with important work fashioned during the genre's heyday between WWI and WWII. From the late 1800's into mid-1900's, city dwellers longed to be close to nature, if only via landscape paintings they'd hang in their parlors. Manhattan socialite, Edith Halpert, with ties to the Ogunquit Art Colony, opened her New York City gallery in 1926 to display the work of these artists, catering to wealthy New Yorkers eager for a taste of the "newly discovered" Maine Coast, inadvertently driving a fledgling tourism industry.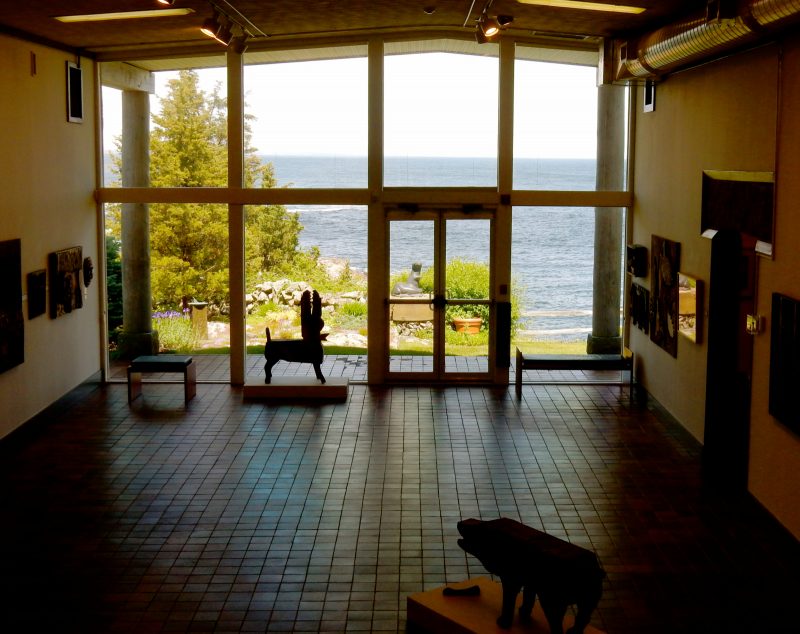 One of the wannabe artists enticed to Ogunquit as a young man was Henry Strater who later founded this 5-gallery museum in 1953 to house the Modernist art created here.  In 1919, Strater (son of a wealthy Kentucky snuff-maker) arrived in this little fishing village to learn to paint. Ogunquit was already an established Art Colony thanks to Charles Woodbury (1898), the muted-color master who coached his students to "paint in verbs rather than nouns," and Hamilton Easter Field (1902), who endeared himself to the local fisherman, drank with them, and forged a symbiotic relationship with the working community.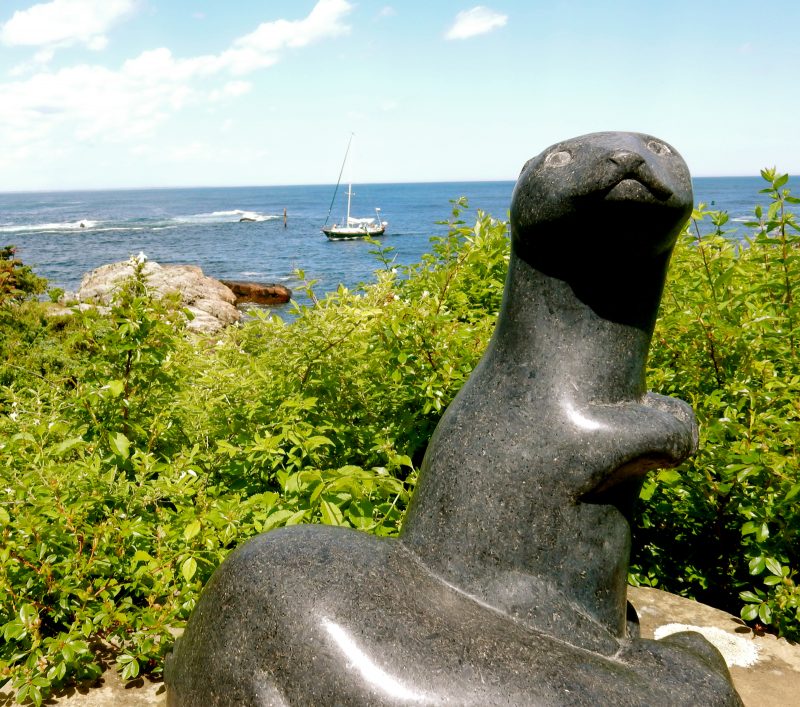 By the time Strater arrived in Ogunquit, Modern Art from Europe, including the works of Matisse, Cézanne, Duchamp and other Cubists, had debuted at the first NY Armory Show in 1913 (launched by artist Walter Kuhn) to much controversy. From Ogunquit, Strater went on to study in Europe. While there he drove a WWI ambulance, met Ernest Hemingway, hung out in Paris with him and other members of the "Lost Generation" (T.S. Elliot, Ezra Pound, Gertrude Stein, F. Scott Fitzgerald and Co.), then came back in 1925, a full-fledged artist, to settle in Ogunquit. The OMAA embodies the best of work from both the Woodbury and Easter Field Schools of Art. Many modernist pieces, including two that Strater painted of Hemingway, hang in the bright red Strater Gallery.  Open daily May – October 10-5, $10, kids under 12 free. Come for "Totally Tuesday" special event every Tuesdays from May through October at 6pm.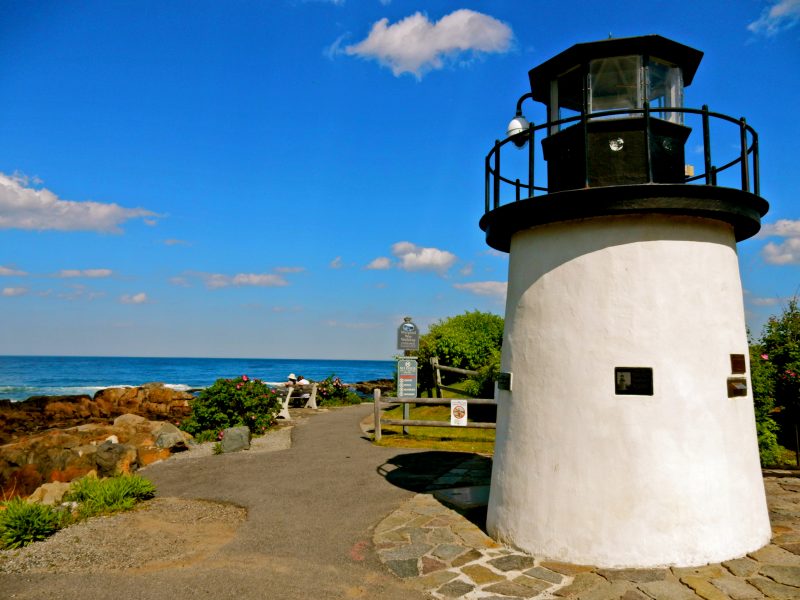 STROLL: Marginal Way, Ogunquit. This 1.3-mile paved oceanfront path is Newport's Cliff Walk without the mansions – and a bit curvier than its Rhode Island counterpart. Beautifully landscaped, with private homes on one side and waves of the frothy Atlantic smashing onto deep rust-red boulders on the other, it's a popular leg-stretcher – and Instagram favorite.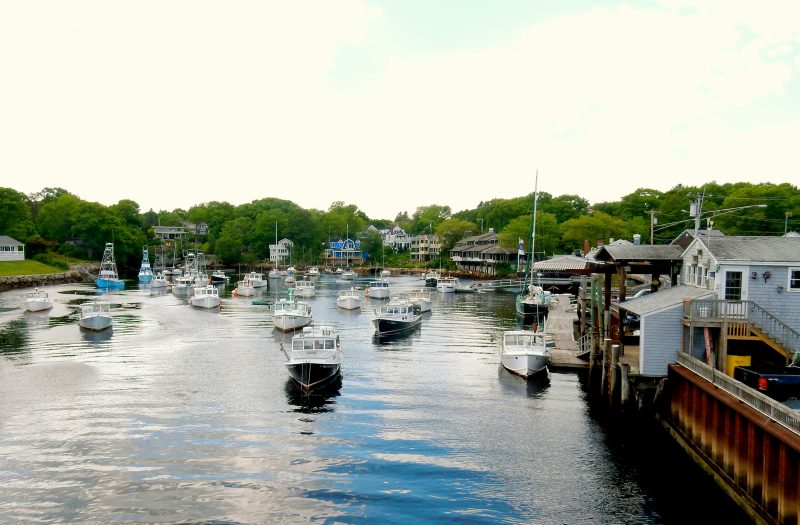 SHOP: Perkins Cove, Ogunquit. There are plenty of shops in this pretty Cove-side collection of weather-beaten structures. Wander at will.
SHOP: Abacus, Ogunquit. One of 5 Abacus stores in Maine, poking around its museum-like galleries is a perennially favorite rainy day activity.
TOUR: Ogunquit Playhouse. Bette Davis, Myrna Loy and Douglas Fairbanks all performed at this still-operating theater, and you can get a 90 minute Behind the Scenes Tour to learn about the Playhouse's history. Offered May-Oct. Fri, Sun, Mon's (check website for times), $10.
CONCERT: Jonathan's of Ogunquit. In addition to being a very good farm-to-table restaurant (see below), Jonathan's features celebrity concerts and comedy performances a few days a week in season. On the docket for 2016: Arlo Guthrie, Jonathan Edwards, Paula Poundstone, and plenty more.
Where to Eat in Ogunquit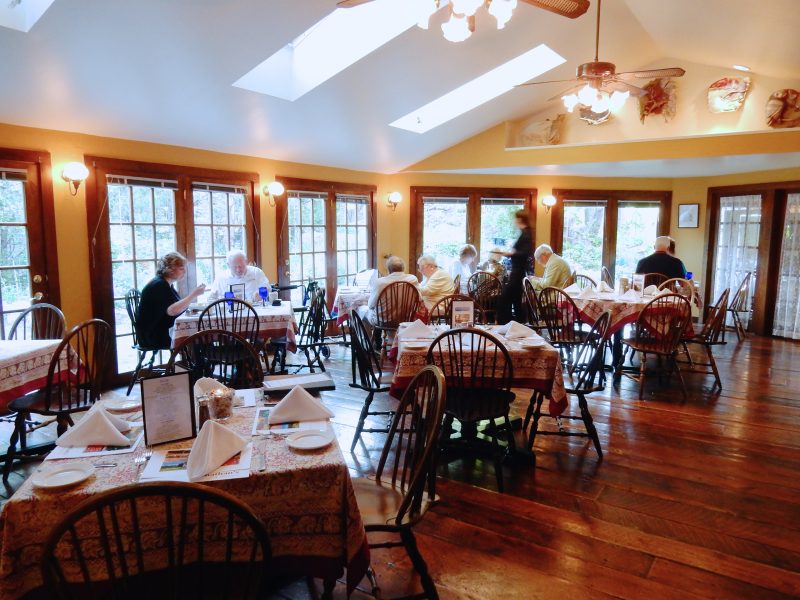 EAT: Jonathans of Ogunquit. Produce and lamb comes from Jonathan's farm, which lets you in on how fresh the food is here. My Eggplant Napoleon ($22.50) was an excellent medley of lightly fried eggplant, spinach and goat cheese blanketed gently with marinara sauce (wow!), and a quick poll of those dining around me – mostly repeat patrons – indicated that both "surf" and "turf" dishes served here are "terrific."
EAT: Ogunquit boasts over 60 eateries, and it seems every visitor has his or her favorite, including Five-Oh Shore Road and the Lobster Shack.
Where to Stay in Ogunquit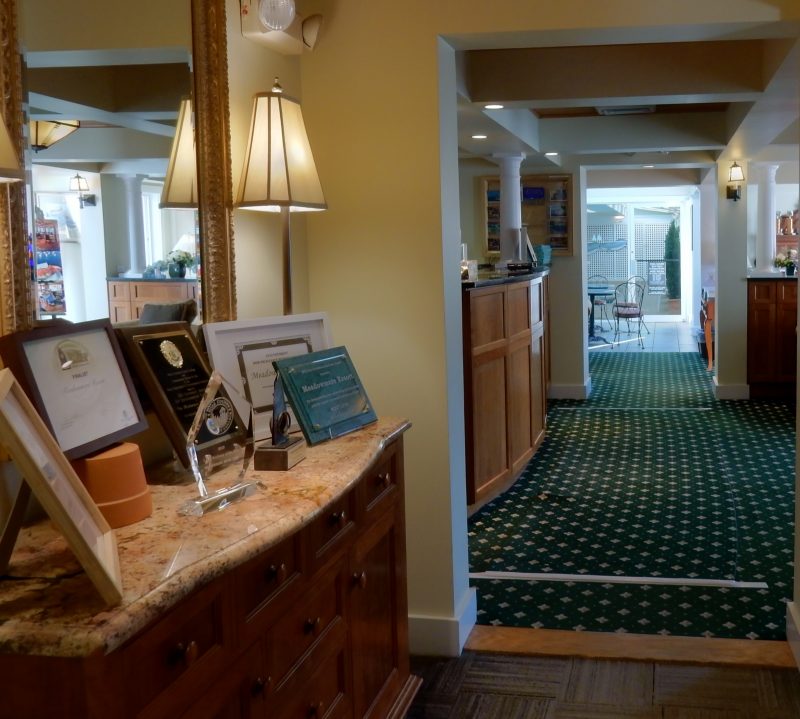 STAY: Meadowmere Resort. Though there are oodles to choose from, lodging in this area tends to be family-oriented, with basic motel room décor, for the simple reason that the ocean is right outside – and that means lots of sand.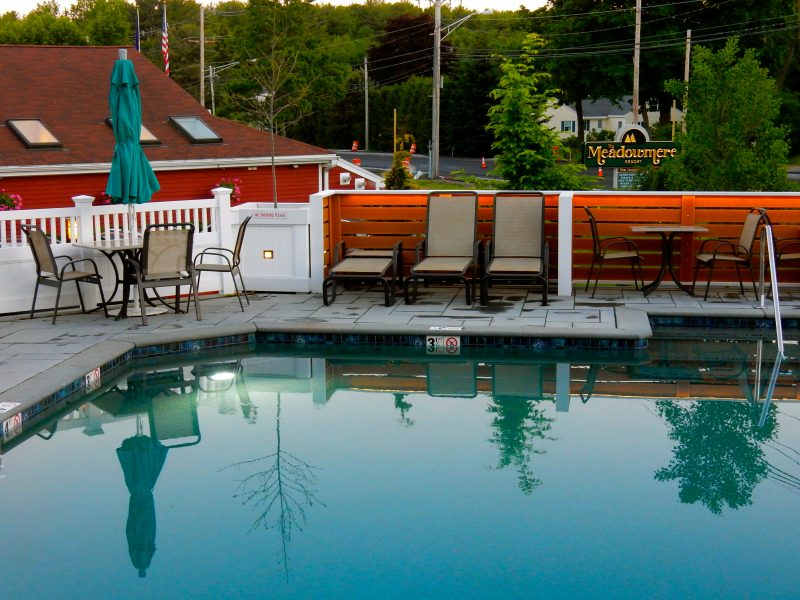 Meadowmere, though not right on the waterfront, is a step up from basic, with updated bedding, new granite bathroom counters, both an indoor and outdoor pool, free movie nights, free wi-fi, and other amenities. The property encompasses several buildings in a colorfully landscaped 4-acre wedge of land fronting Route 1.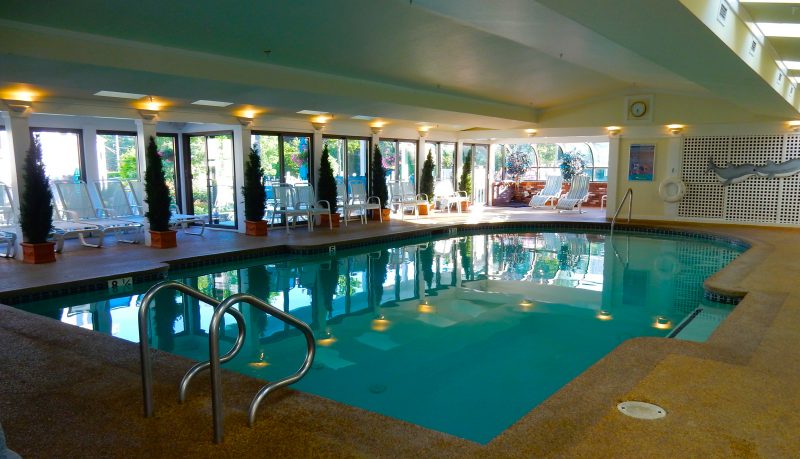 A five-minute walk to the entrance of Marginal Way or into town, Meadowmere is a favorite for families or couples seeking a lower-key getaway.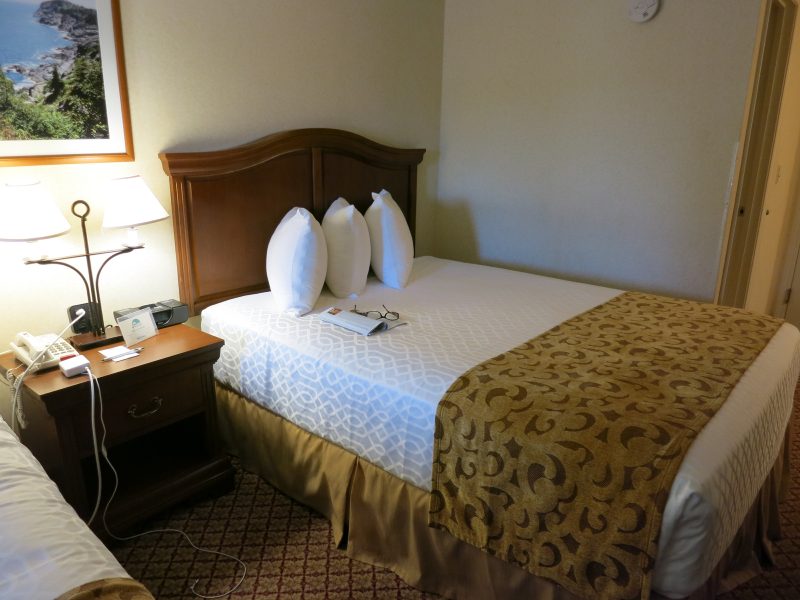 Though there are several rooms in the "luxury" category with fireplaces and four-poster beds, most (including the ones overlooking the outdoor pool) are not posh, but cover all the upscale bases: flat screen TV, soft new bedding, and an updated large well-lit mirror with granite counter large enough to spread multiple cosmetic cases and dopp kits.Room rates start at $80 in low season midweek for small room to $490 large room weekend in high season, include use of facilities, wi fi, and Continental Breakfast. 
STAY: Those who are looking for upscale rooms right on the waterfront will want to make reservations way in advance at The Beachmere Inn on the Ocean or The Riverside Motel on Perkins Cove.