Last Updated on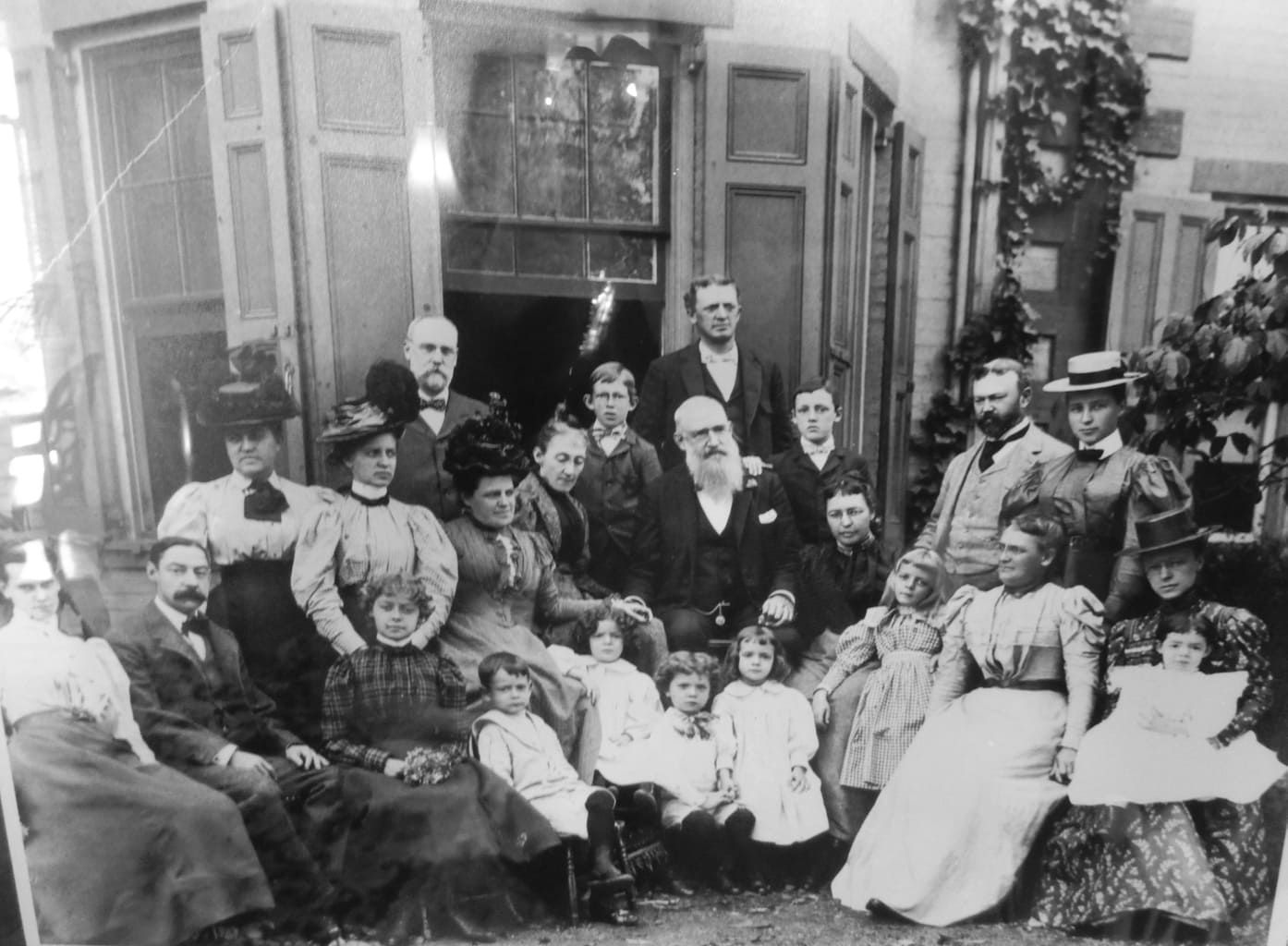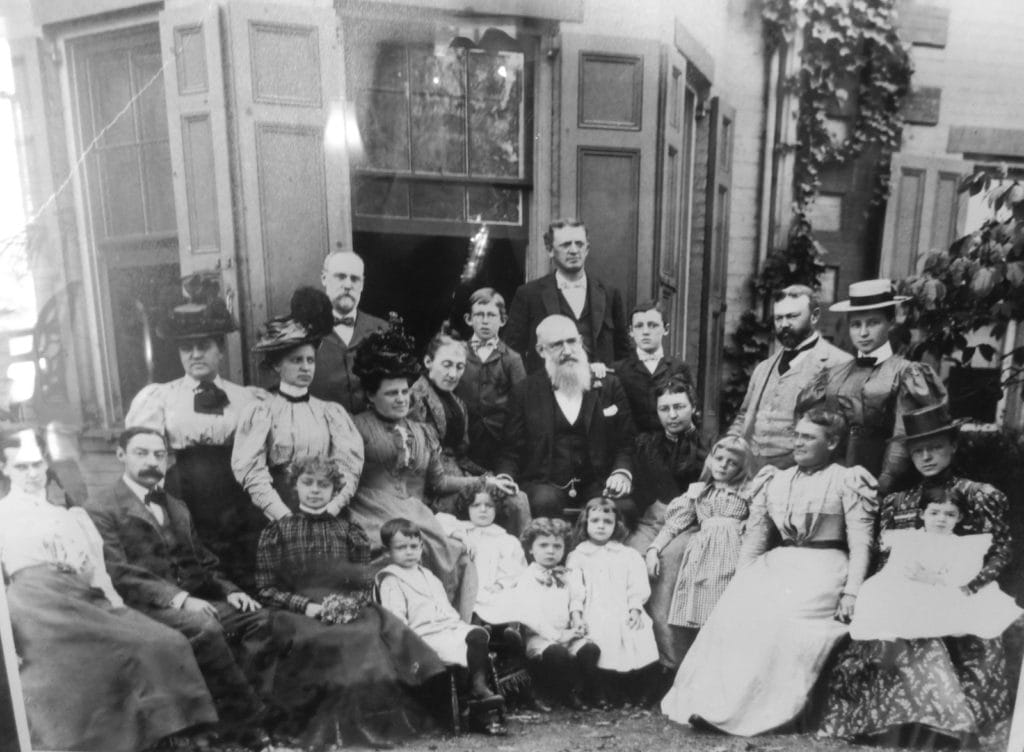 In 1858, prominent philanthropist Robert Sayre, chief engineer of the Lehigh Valley Railroad, a director of Bethlehem Steel, and trustee of both St. Lukes Hospital and Lehigh University, built his Gothic Revival stone mansion high on a hill overlooking his gritty enterprises.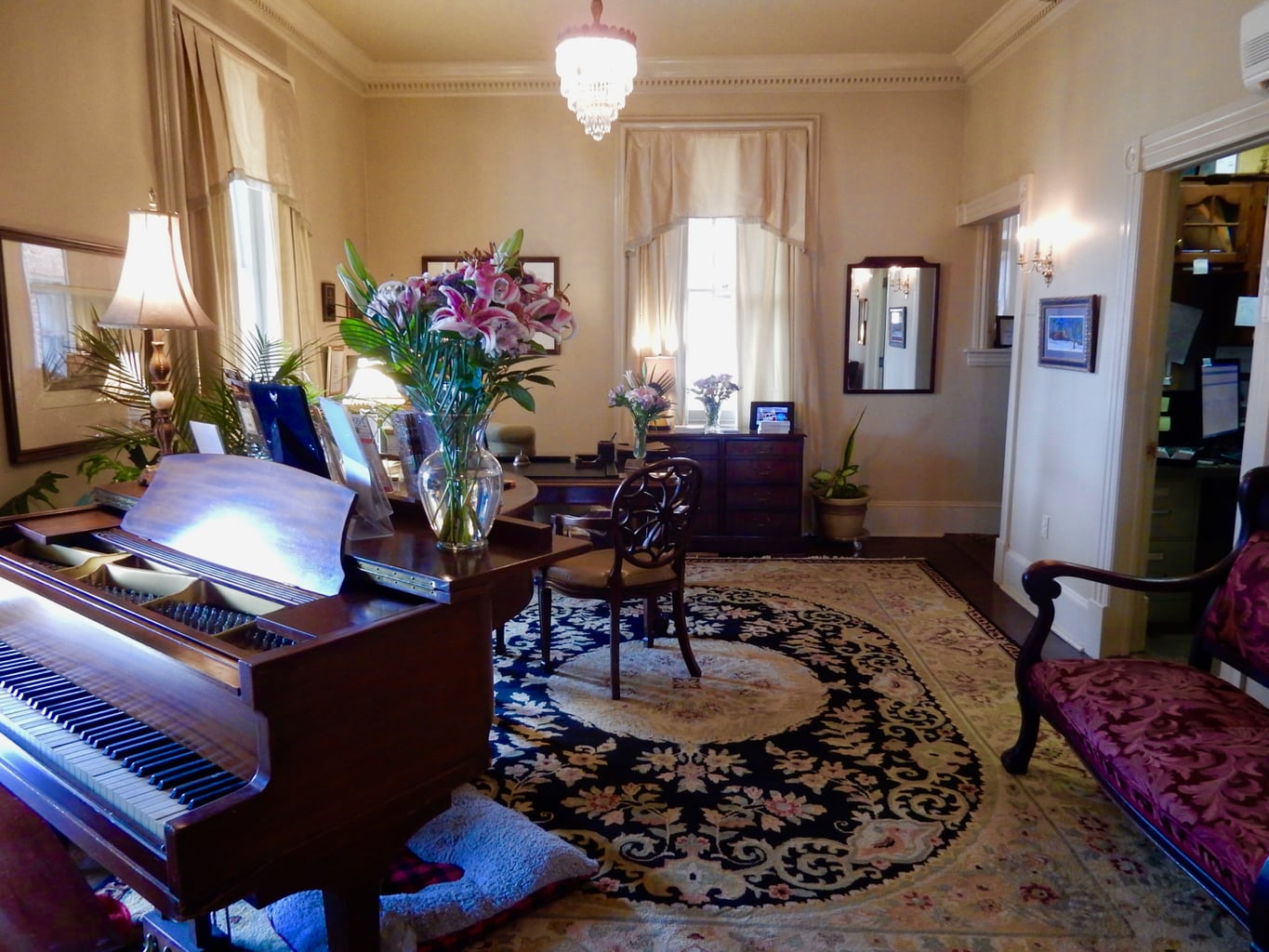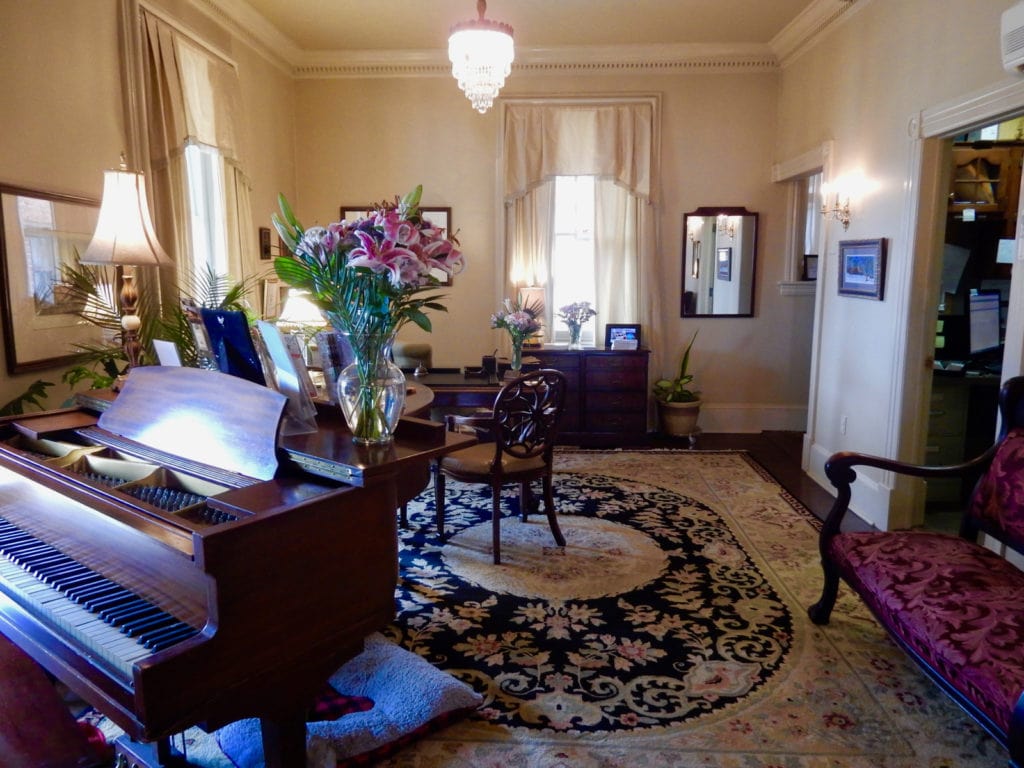 Turned into a boutique inn in the 1990's, the parlors and dining room remain elegantly majestic, with unusual architectural details such as whitewashed filigreed wrought iron moldings and period paw-foot chairs, brass candlestick sconces, and columned fireplaces.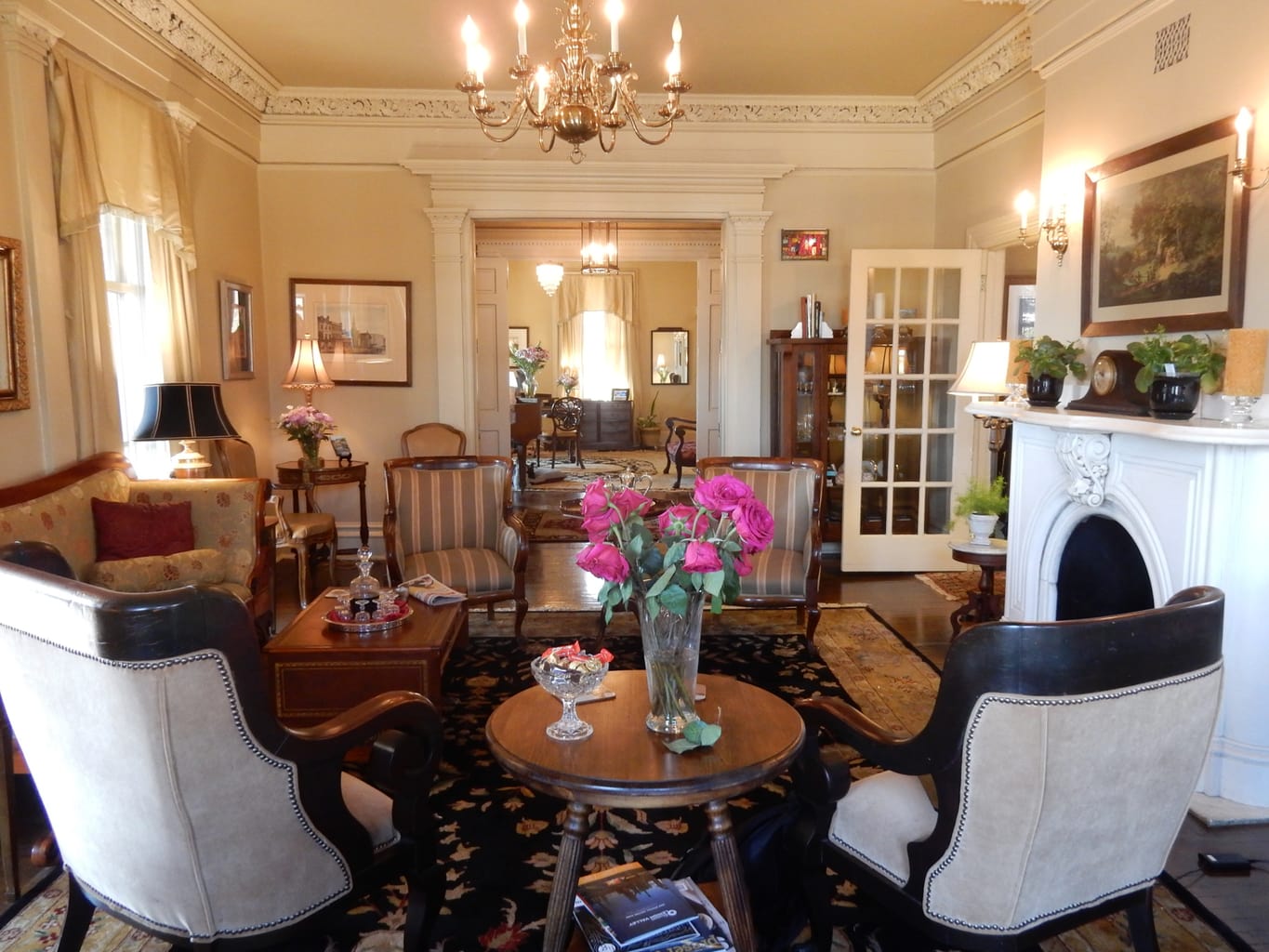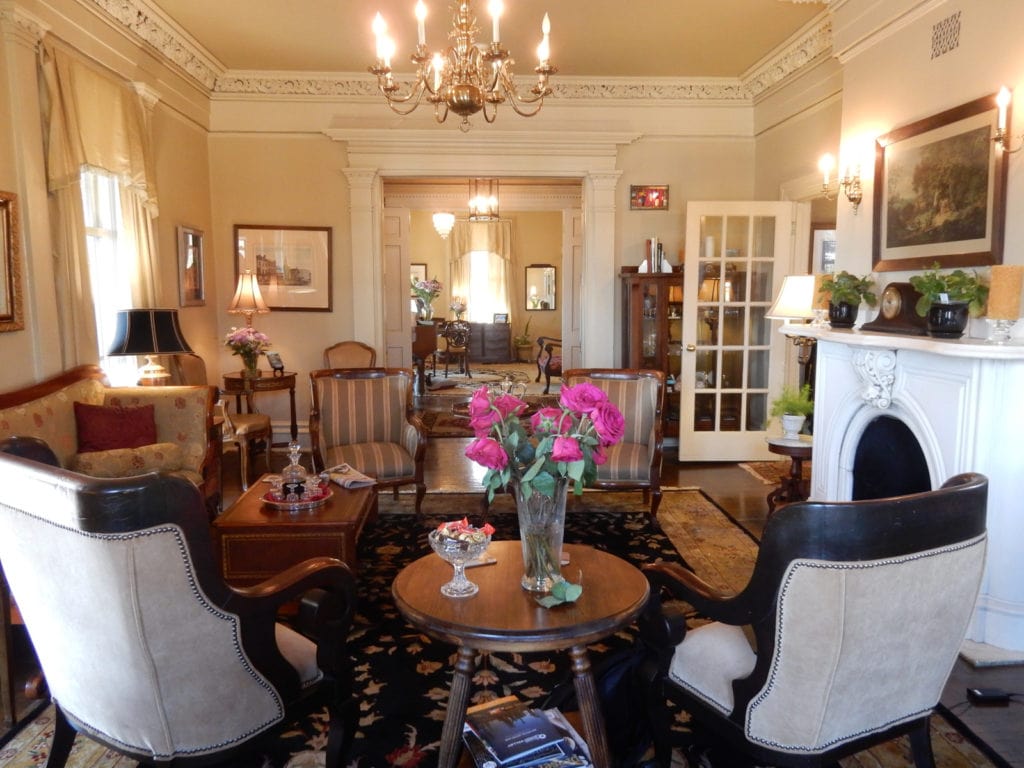 Though elegant, this is a homey place. Resident dog, Branson, greets visitors warmly, as does his human, Timothy Bobb. Repeat visitors – and that includes me – rhapsodize about the Chocolate Chip cookies for the taking in a big glass jar in the parlor. Crispy and full of chocolate chunks, you don't want to miss them.
Though there are franchise hotels aplenty in the Bethlehem area, businesspeople favor Sayre Mansion for its social, home away from home vibe.
Rooms at Sayre Mansion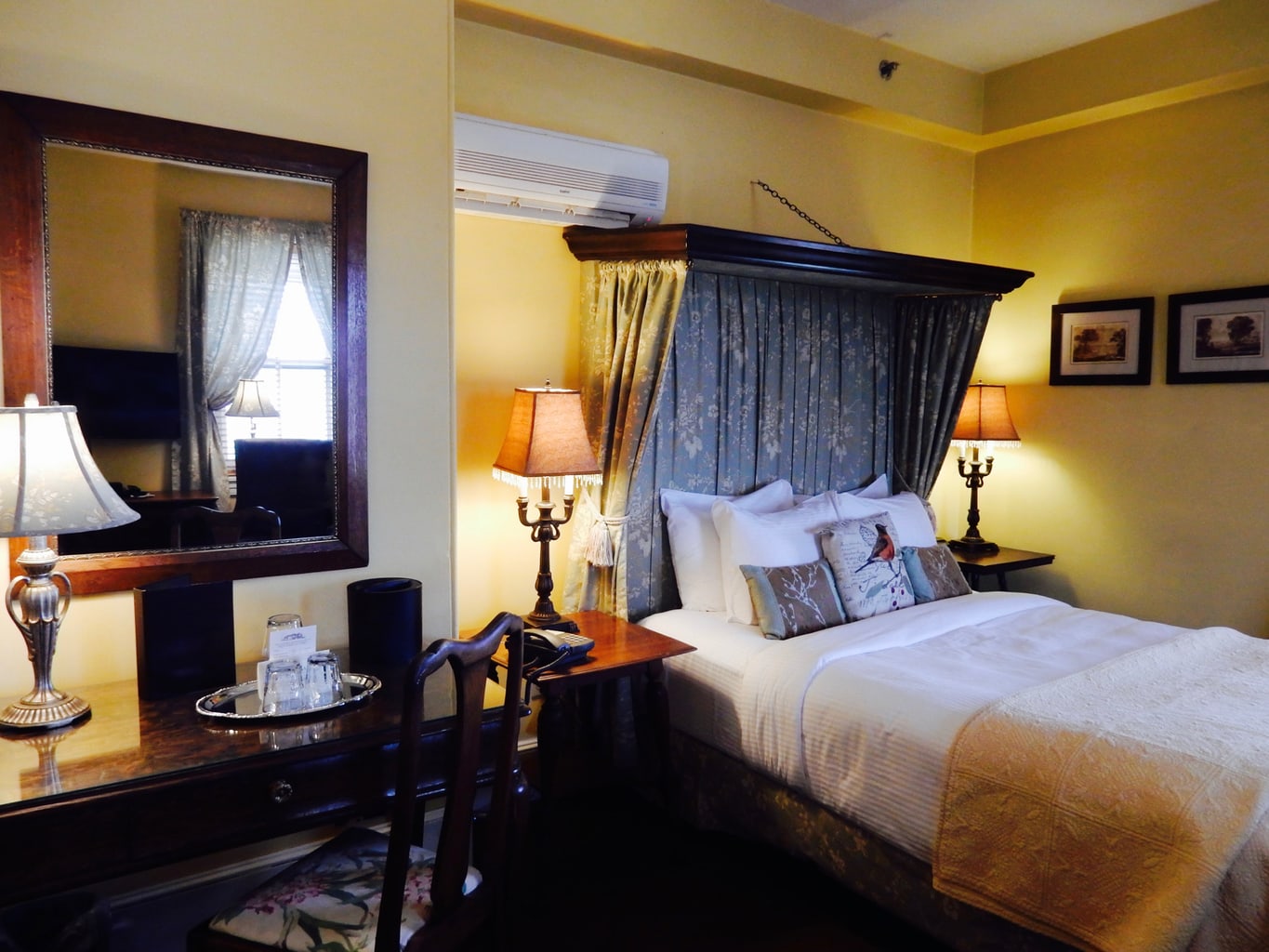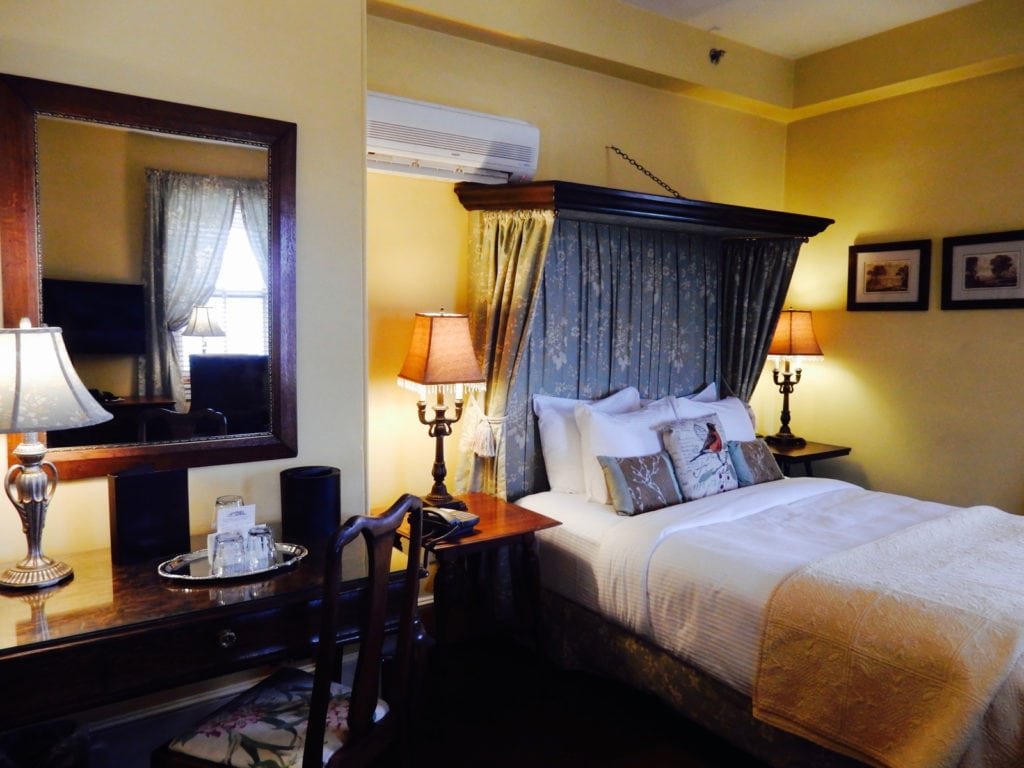 Room décor adheres to original opulent fashions of Sayre's day, though brand new pillow-top, high-thread-count disappear-into-down bedding, flat screen TV's, and other modern amenities have been added to up the comfort factor in each of the 22 rooms.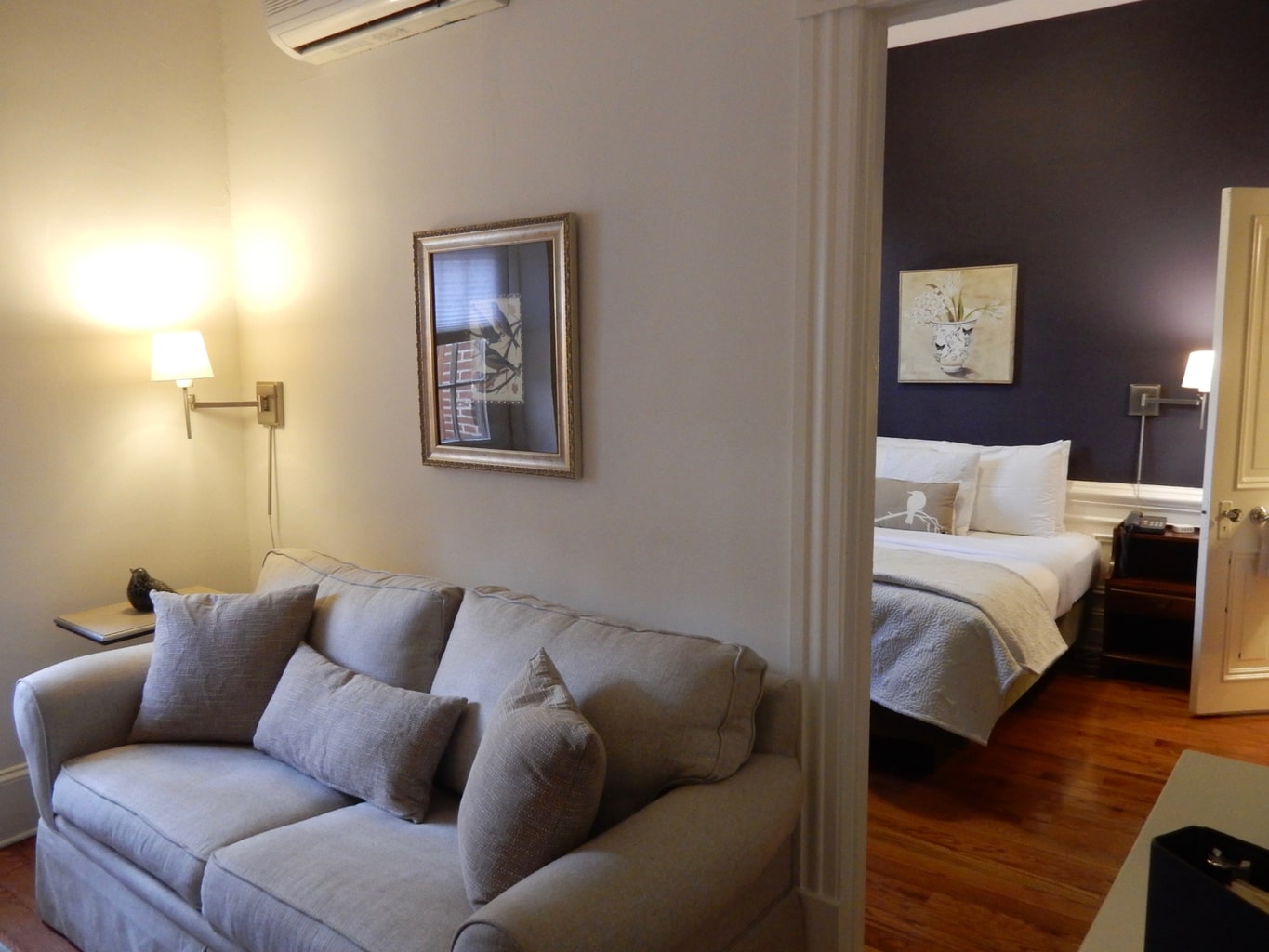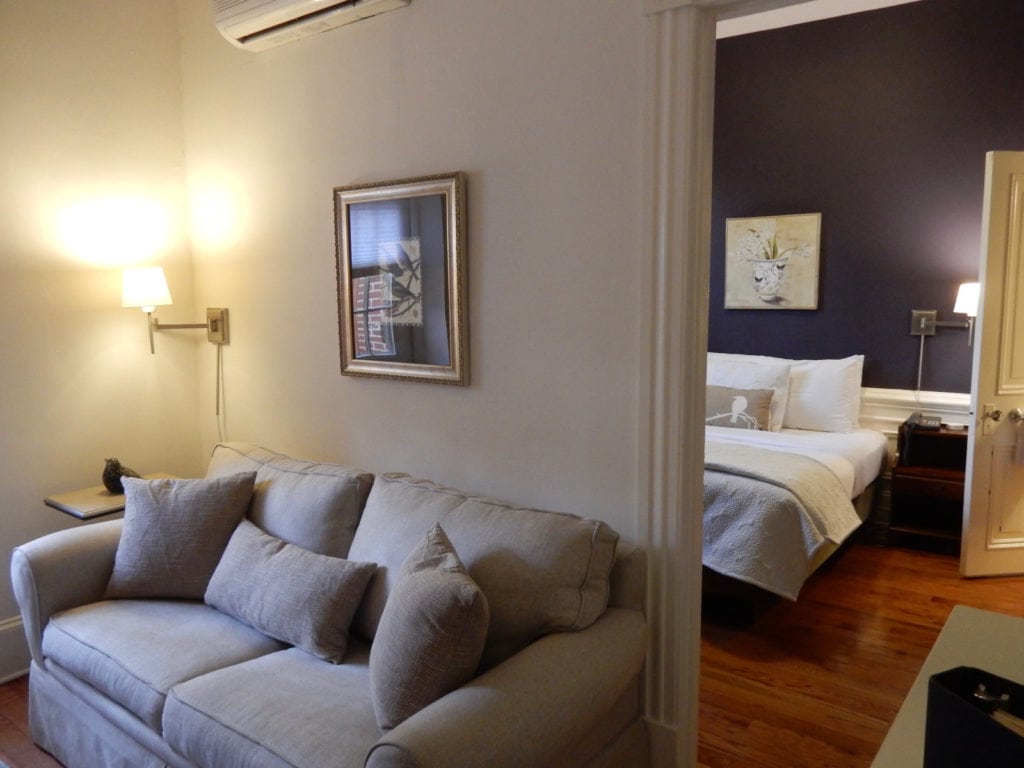 Pristine bathrooms have been recently updated, and though small, sport deep-hued walls.
Food at Sayre Mansion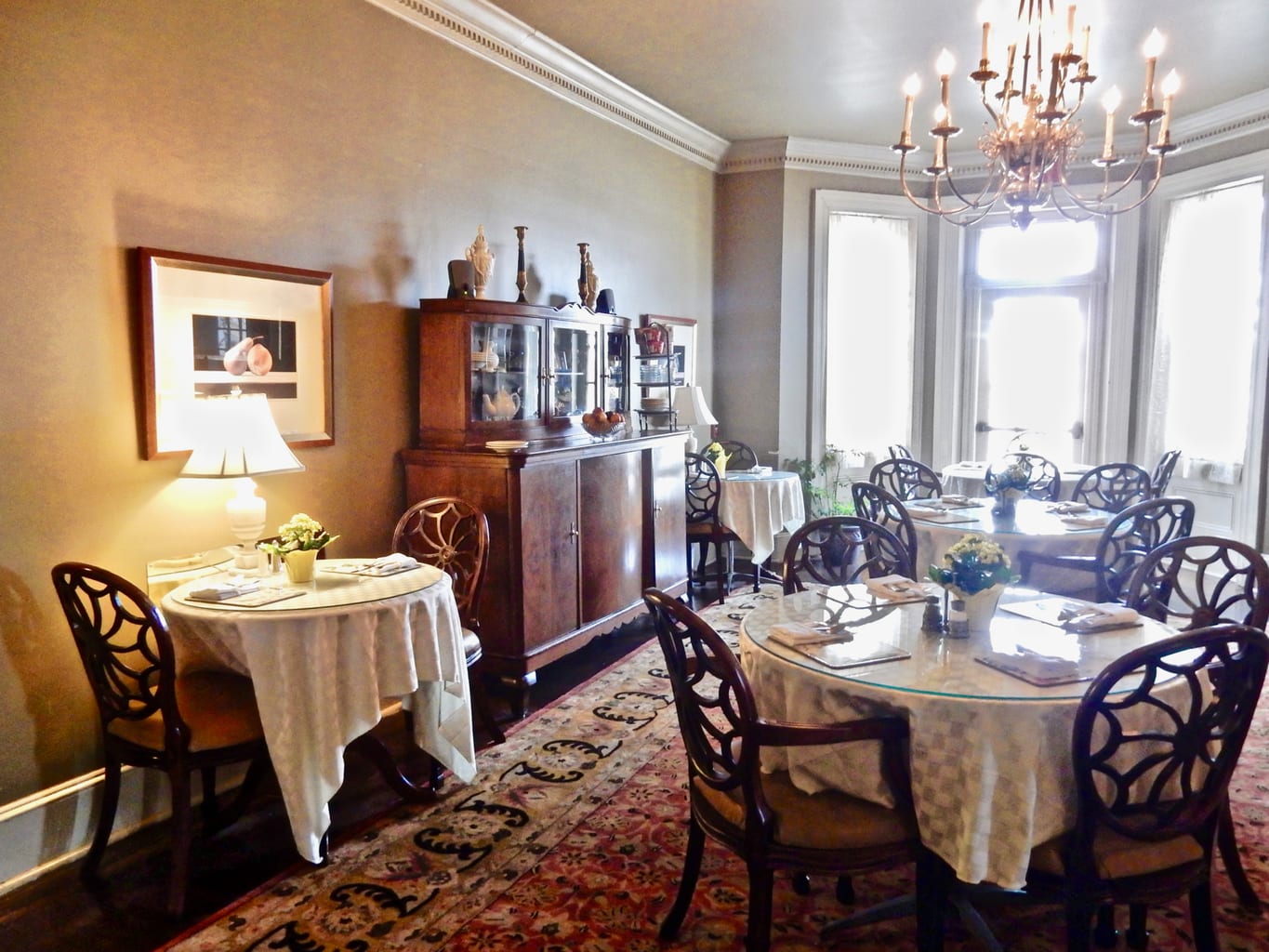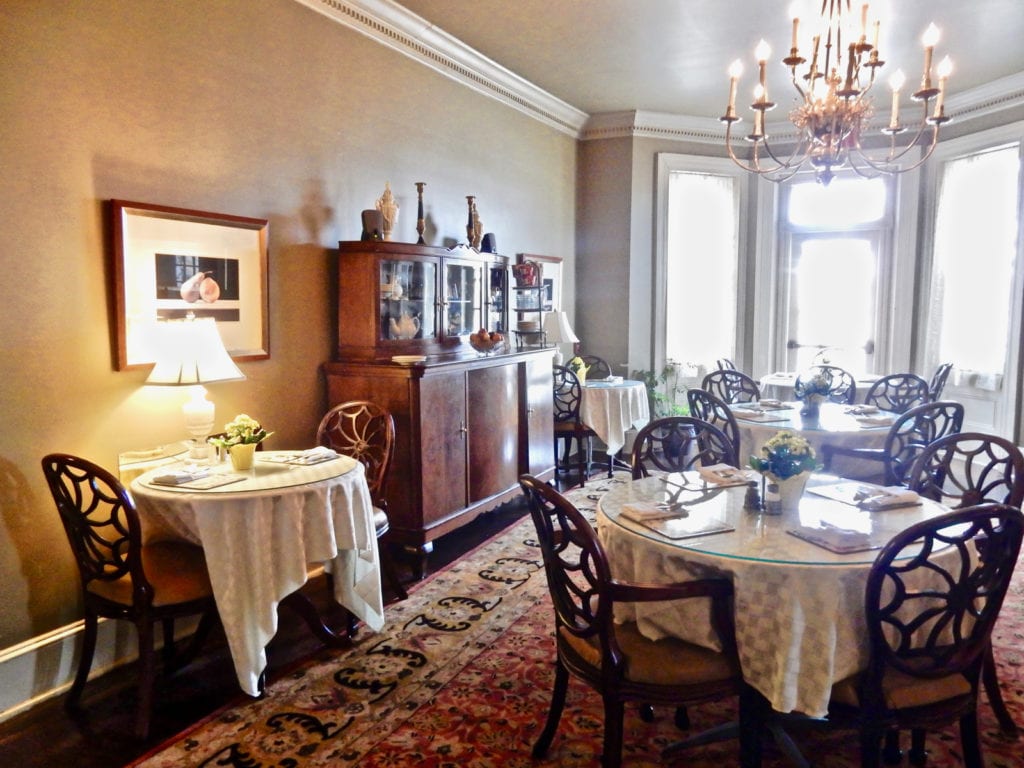 In the morning, fresh flowers adorn tables in the former dining room where made-to-order breakfast (complementary with room), is a big hit with travelers who appreciate a warm and hearty morning meal in stately surroundings.
Just the Facts
Room and suite rates $159-$315 include parking, breakfast, snacks, wifi.