What do you get for under $100 when visiting San Francisco, California – one of the most expensive – if not THE most expensive – city in the USA? With a San Francisco CityPass you get quite a lot.
For just one low price, you receive worry-free general admission to two top attractions: the California Academy of Sciences and the Blue & Gold Fleet San Francisco Bay Cruise. Plus, this great deal lets you choose two more from the following list of popular attractions: Aquarium of the Bay, Exploratorium, San Francisco Museum of Modern Art (SFMoMA,) San Francisco Zoo & Gardens, and the Walt Disney Family Museum.
SEE: San Francisco Museum of Modern Art (SFMoMA)
The new 7-floor San Francisco Museum of Modern Art was erected in May 2016 and with soaring sunlit galleries, featuring contemporary art in all mediums, it is as compelling and overwhelming as MoMa/NYC in scope.
If you are into modern art, you'll find much to love here. Just be aware, that even with the city pass you must stand in line – sometimes for 30 minutes or more if very busy – to exchange the coupon for a ticket as there is no "fast-track" line.
VISIT: Exploratorium
Alternately, the pass gets you into the venerable hands-on Exploratorium; an interactive science museum, and Bay Observatory.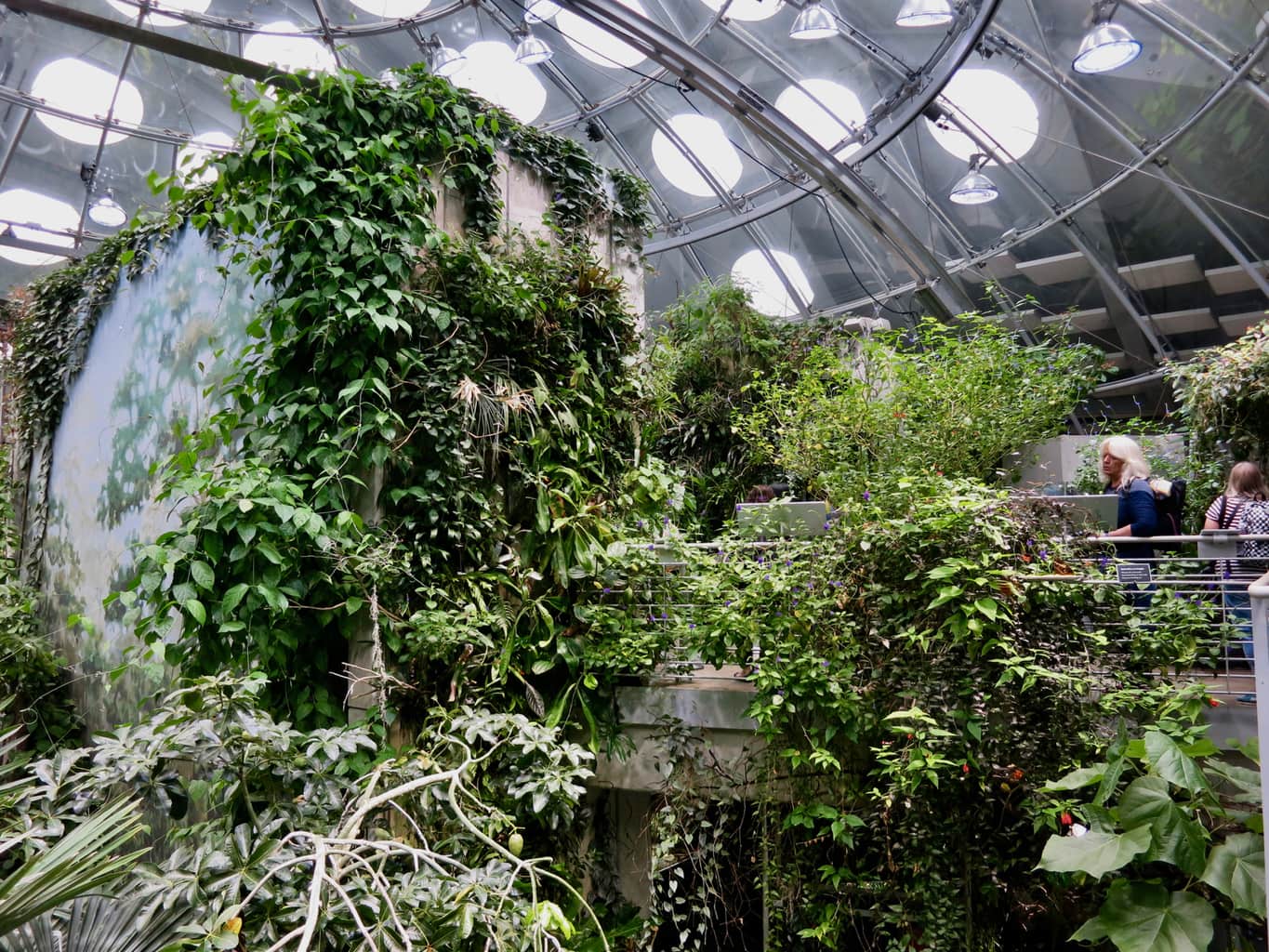 You could spend a whole weekend in Golden Gate Park and not see all of the institutions and gardens there, but we highly recommend that you carve out about three hours for this relatively new and exciting science museum, which covers everything from the stars to the rainforest.
Enter into a great hall and you're faced with two soaring spheres: one, a concrete planetarium, the other a multi-level glass-encased rainforest Biodome. There's a hall of taxidermied animals a la Museum of Natural History in New York, and the very popular Earthquake Simulator where you'll experience the intensity of both the 1906 and 1989 earthquakes in a makeshift dining room.
Downstairs, you'll find an aquarium with the largest indoor coral reef in the world, tree-climbing otters, fancy pants penguins, and multitudes of sea life.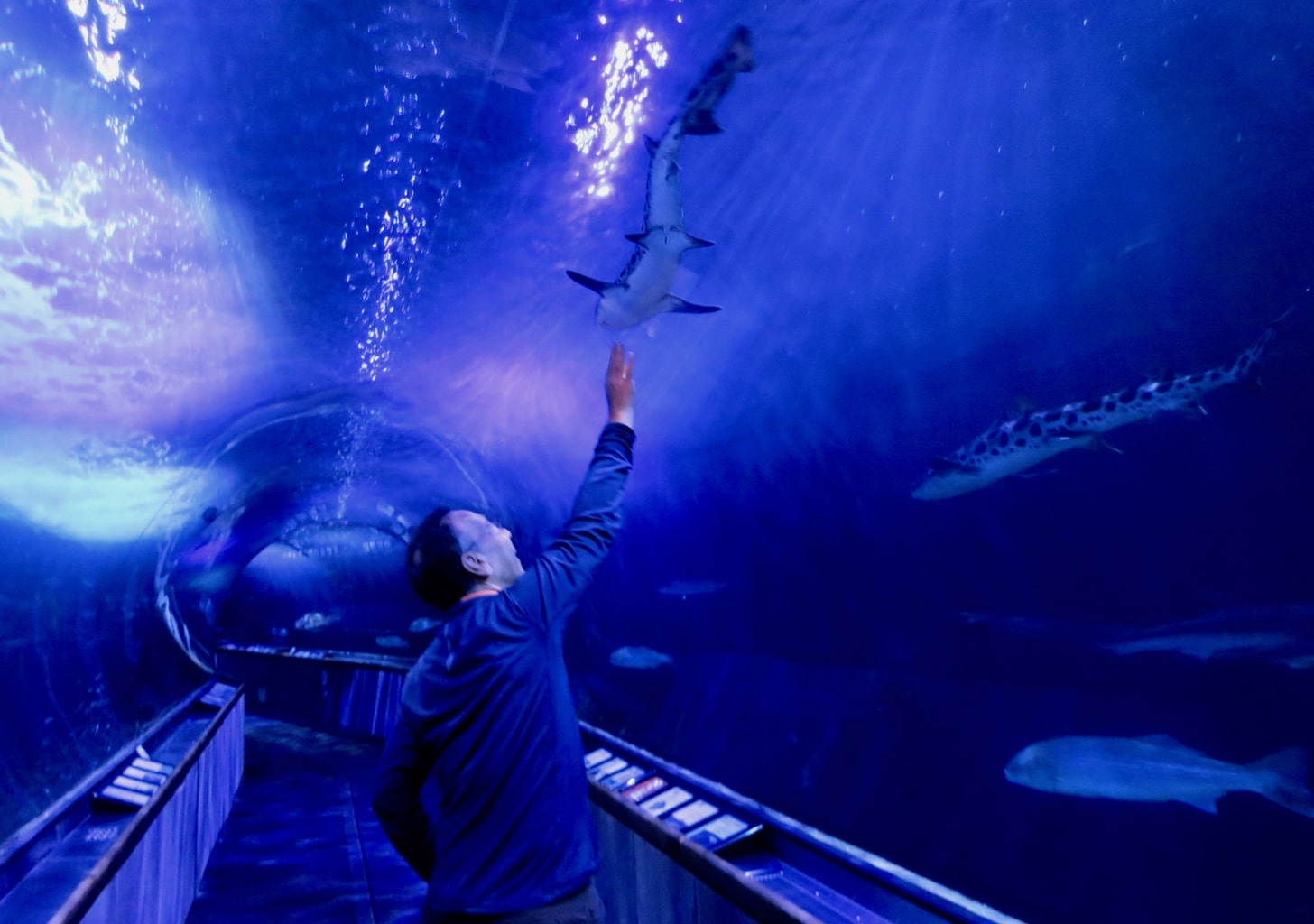 Most of the best things to do in San Francisco are clustered around the Fisherman's Wharf area, specifically Pier 39, which is also where you'll find this incredibly fantastic aquarium.
With illuminated tanks full of jellyfish and 300 feet of clear acrylic tunnels through which visitors experience rays, schools of anchovies, and other sea life swimming over and around them, this place is one fun museum and should not be missed.
New York Harbor may have the Statue of Liberty, but San Francisco Bay flaunts the Golden Gate Bridge (and to a lesser extent, Alcatraz) on hour-long boat rides out to the iconic brick-red (not exactly golden) Bridge and back.
If nothing else, you'll get a sense of this City By the Bay ON the Bay – another perspective all first-time visitors should experience.
Located in the southwestern corner of San Francisco, this sprawling zoo features a wide variety of animals and plants from around the world. Visitors can see everything from polar bears and penguins to tropical birds and big cats. In addition to the animal exhibits, the zoo also boasts several beautifully landscaped gardens, including a fragrant magnolia garden and a colorful butterfly habitat.
This museum is a must-visit for Disney fans. Located in the Presidio of San Francisco, it tells the story of Walt Disney's life and career and features interactive exhibits and screenings. Visitors can explore Walt's early years, the creation of his beloved characters like Mickey Mouse and Snow White, and the development of Disneyland and Disney World. The museum also houses a collection of Disney memorabilia, including original drawings, costumes, and props.
Free Things To Do In San Francisco
SEE: Pier 39 Seals
Not all San Francisco attractions are pricey, and even if you've visited the aquarium, you'll enjoy spotting the city's wild marine life. At most times of day, see mounds of seals sunbathing and sleeping on designated floating docks.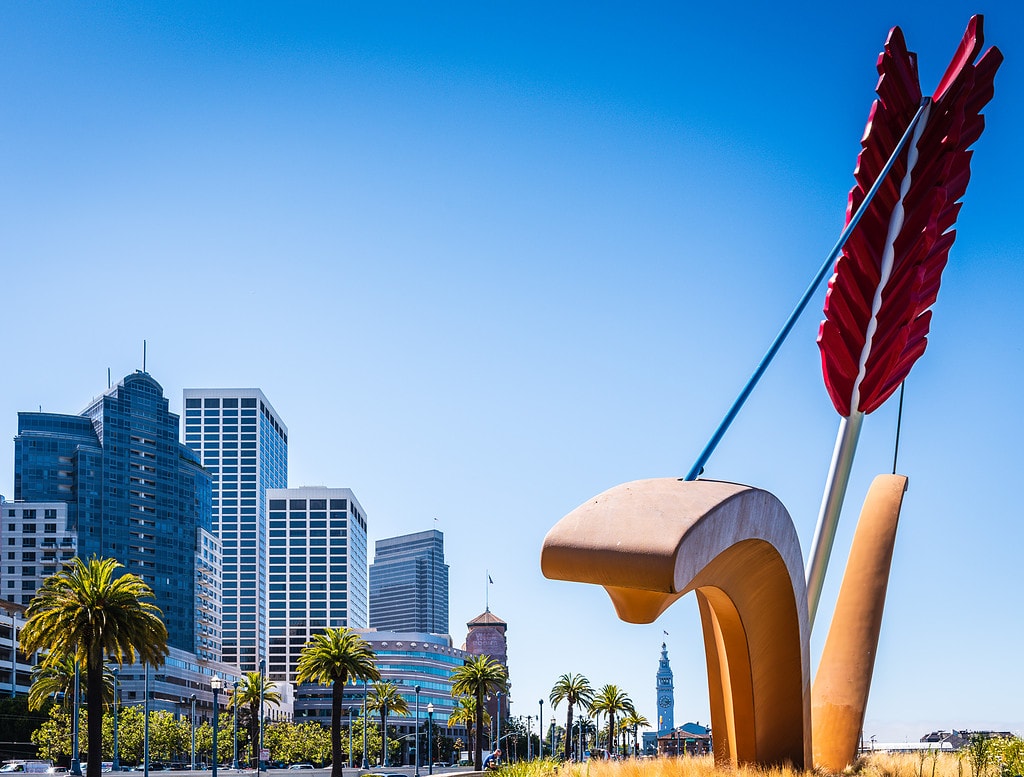 WALK: Cupid's Span – Rincon Park On The Embarcadero
Go on a leisurely stroll of the Embarcadero and be sure to look out for the Cupid's Span sculpture. You can't miss it. The 60-foot bow and arrow, with a red and white painted tip resembling a heart, is a whimsical design by artists Claes Oldenburg and Coosje van Bruggen. Set against the stunning backdrop of the Bay Bridge and San Francisco Bay, it's a must for selfies.
SHOP: Ghirardelli Chocolate Store
Founded here in 1852, it's the chocolate company that has defined San Fran for over 150 years.
There is a lot to do in the city, and even more nearby, with eleven national parks near San Francisco.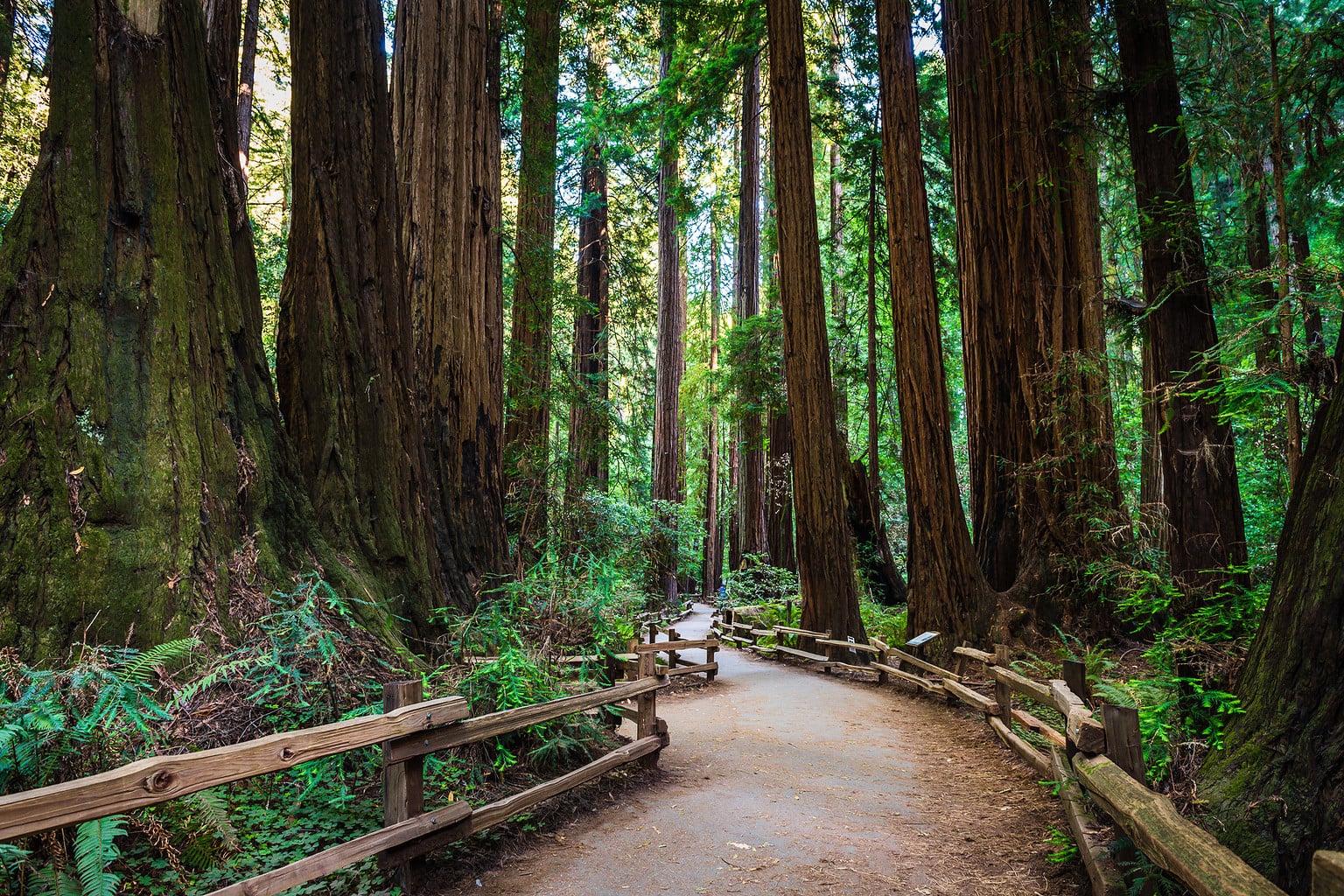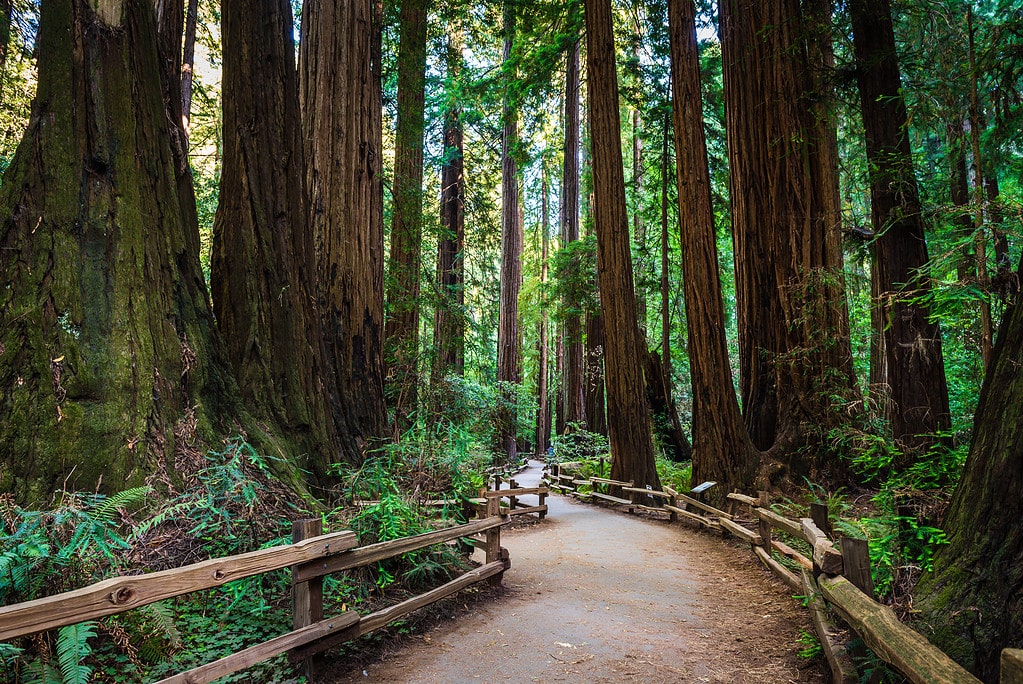 EXPLORE: Golden Gate National Recreation Area
The Golden Gate National Recreation Area is a vast and stunning park located in the San Francisco Bay Area. The park covers over 80,000 acres and includes a variety of landscapes, including rugged coastline, rolling hills, and dense forests.
Visitors to the park can explore many popular attractions, including the iconic Golden Gate Bridge, Alcatraz Island, and Muir Woods National Monument, which is home to some of the tallest trees in the world. The park also offers many hiking and biking trails, picnic areas, and beaches.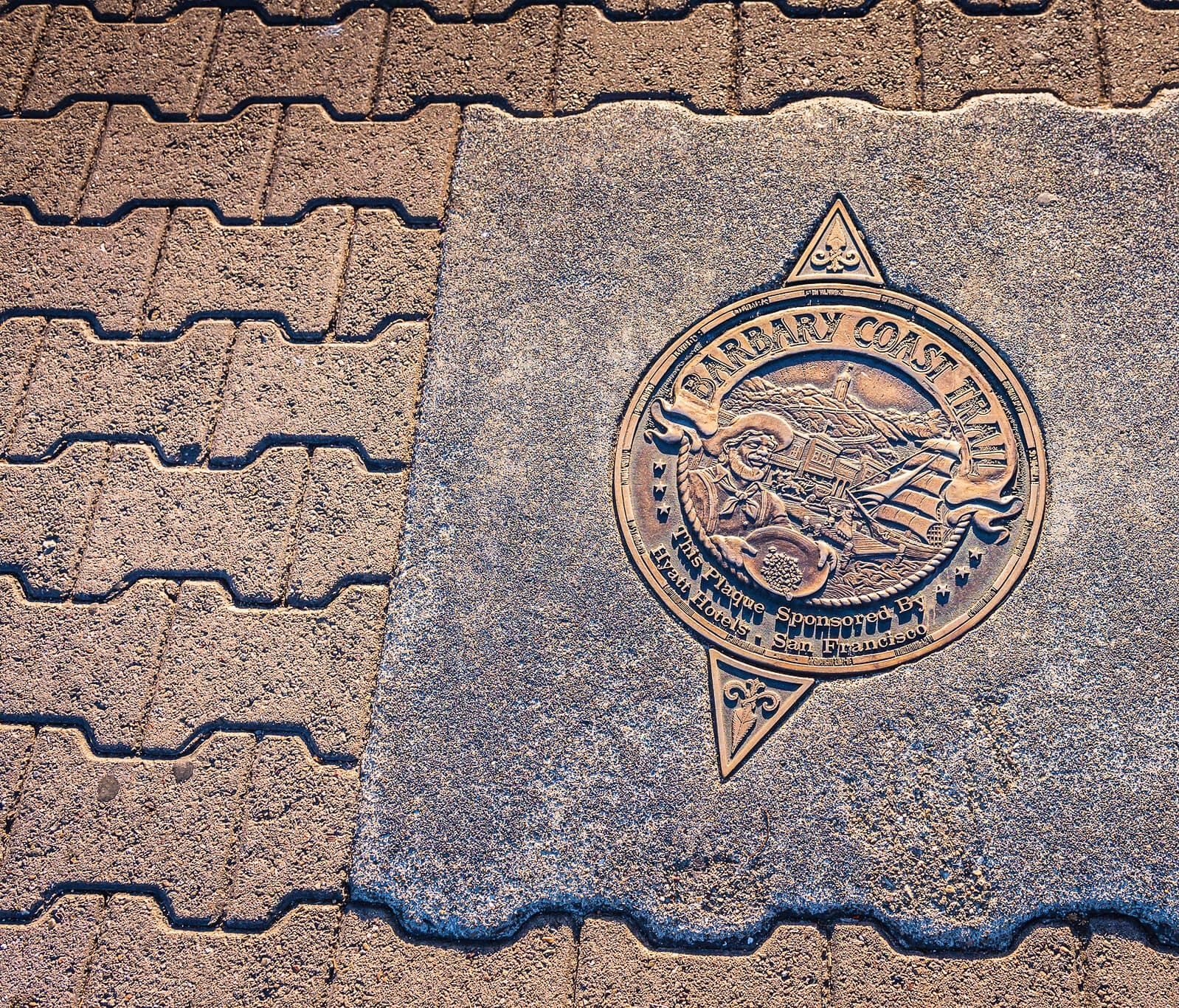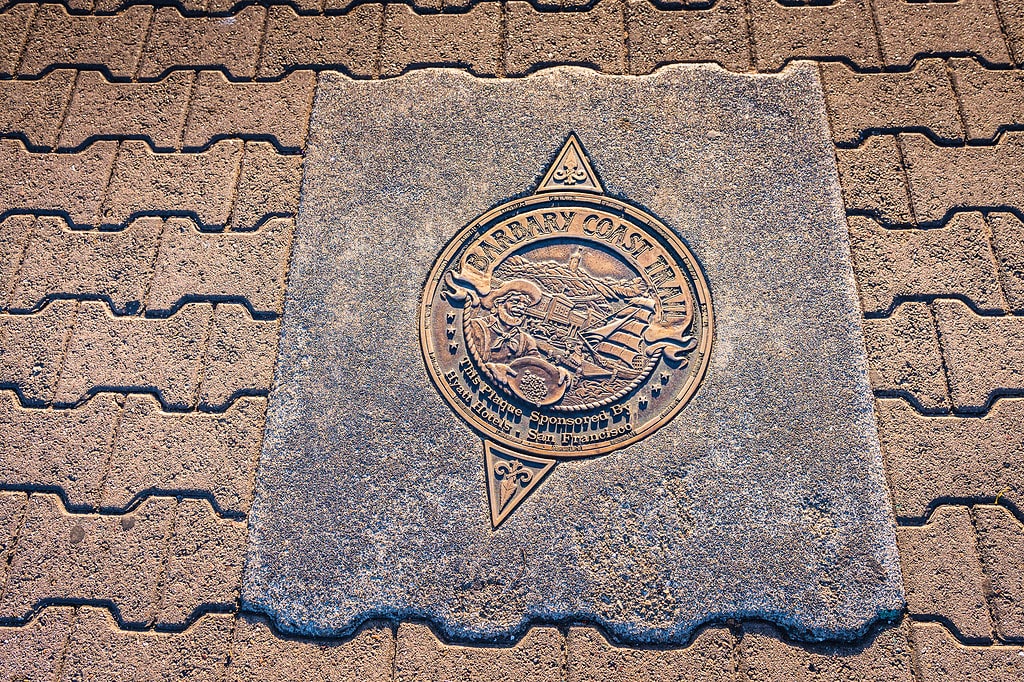 WALK: The Barbary Coast Trail
The Barbary Coast Trail is a historic walking trail that takes visitors on a journey through San Francisco's colorful past. The trail covers 3.8 miles and includes 20 historic landmarks and points of interest, including the Old Mint, the Palace Hotel, and the Transamerica Pyramid.
Visitors can follow the trail's bronze medallions embedded in the sidewalk, which lead them through the city's historic neighborhoods, including Chinatown, North Beach, and the Financial District. Along the way, visitors can learn about the city's Gold Rush era, its colorful characters, and its diverse communities.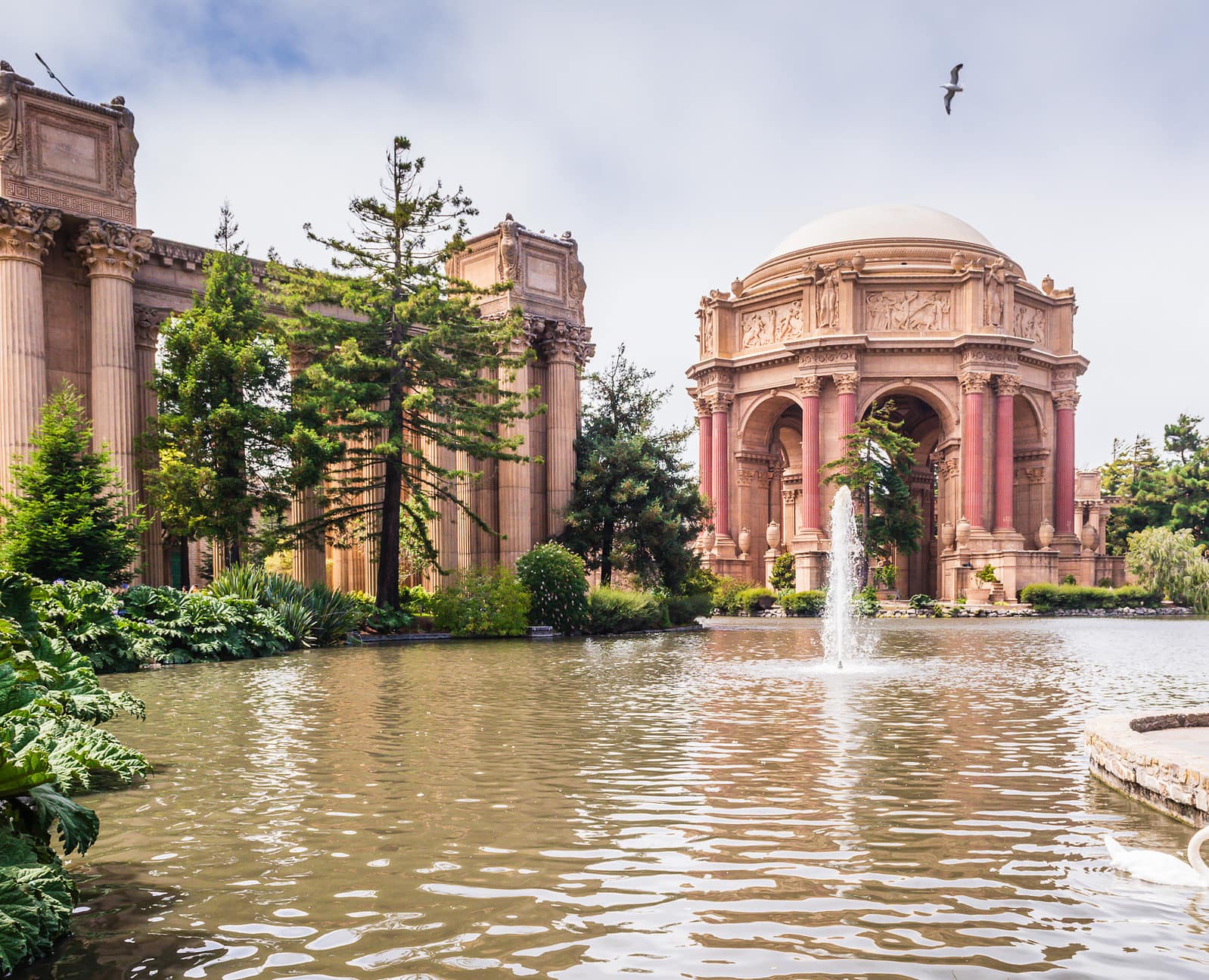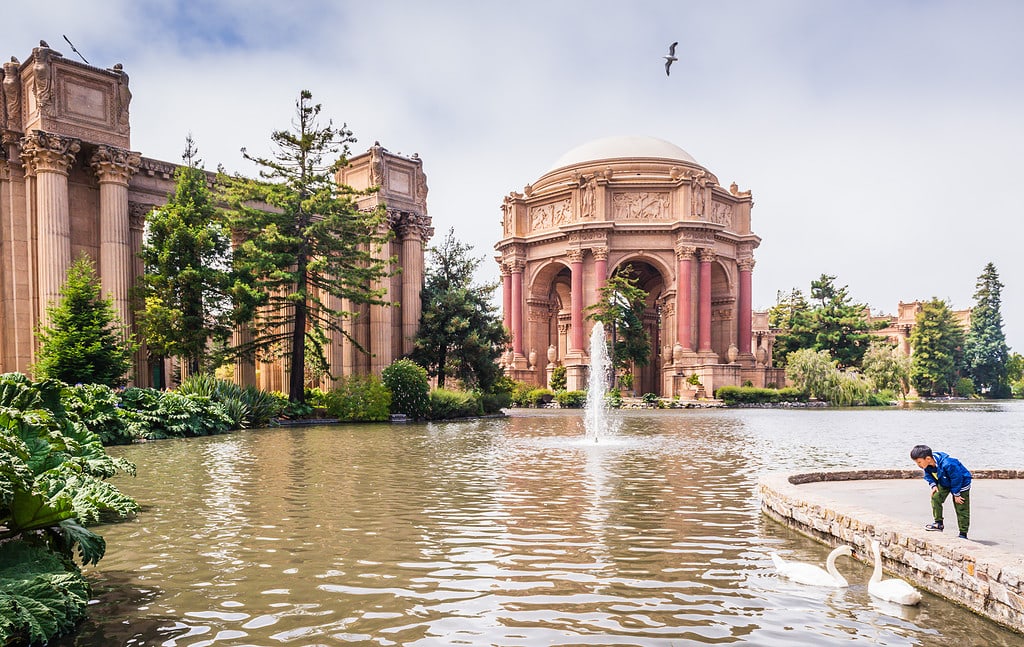 SEE: The Palace of Fine Arts
Originally built for the 1915 Panama-Pacific Exposition, the Palace of Fine Arts is an iconic landmark located in San Francisco's Marina District. The palace's stunning Greco-Roman architecture, complete with colonnades, domes, and intricate details, is surrounded by a tranquil lagoon, which offers a peaceful escape from the hustle and bustle of the city.
Visitors can stroll around the lagoon, admire the palace's stunning architecture, and take photos in front of the palace's impressive colonnade.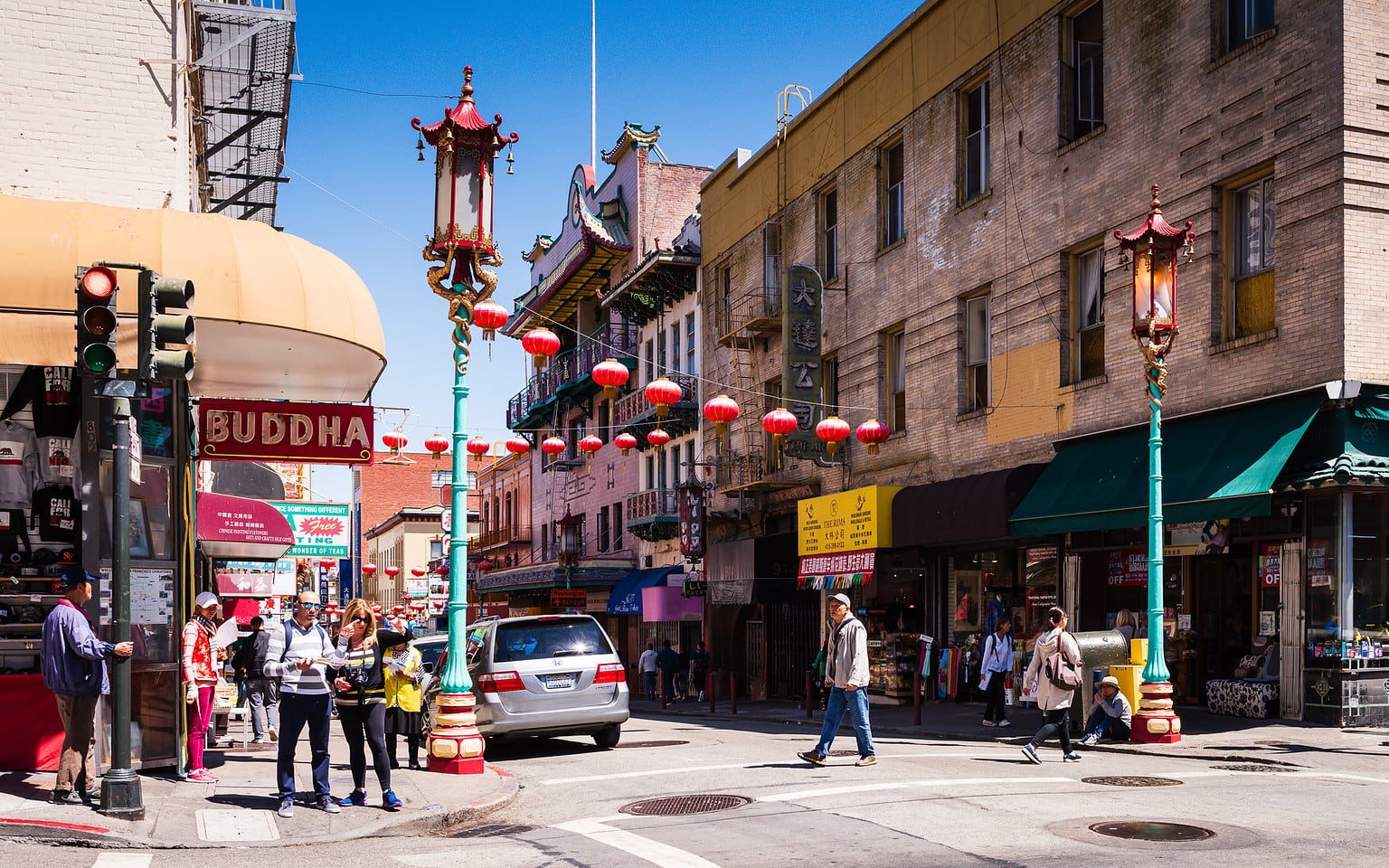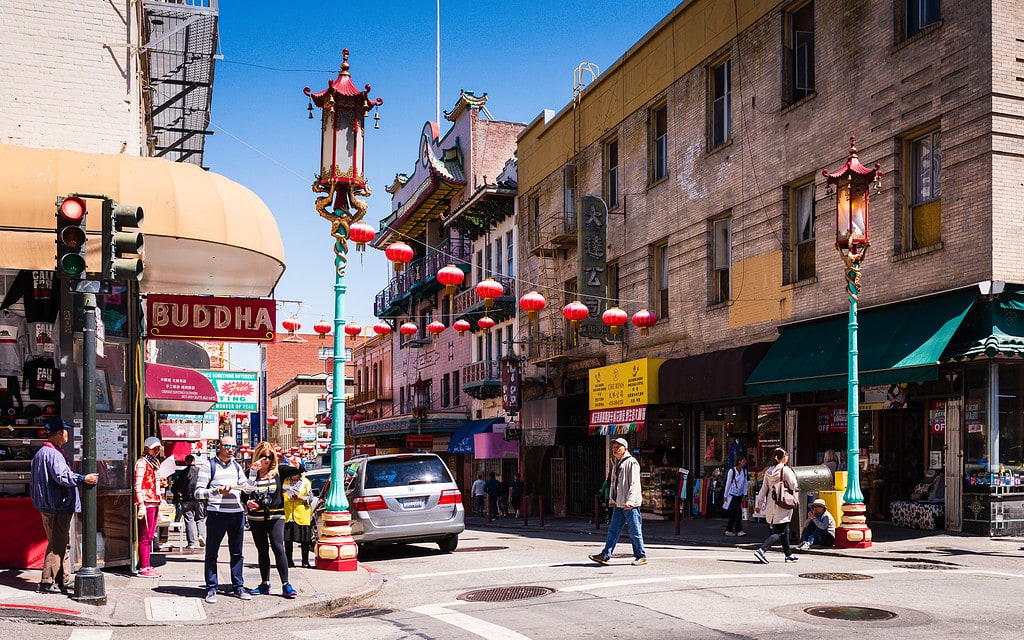 VISIT: Chinatown
You could easily imagine that you've left port for distant lands in San Francisco's Chinatown; it's the largest outside of Asia and a world onto itself. Some of the must-visit attractions in Chinatown include the Golden Gate Fortune Cookie Factory, where visitors can watch fortune cookies being made by hand, and the iconic Dragon Gate, which marks the entrance to the neighborhood.
Chinatown is also home to many traditional Chinese restaurants, bakeries, and tea shops, offering visitors a chance to taste authentic Chinese cuisine.
San Francisco Restaurants
In the Union Square area, this pancake/crepe spot has been a favorite morning meeting place for locals and tourists alike.
At the very end of Pier 39, this sushi place offers good Japanese food along with singular San Francisco Harbor views. Ask for a seat by the window for maximum impact.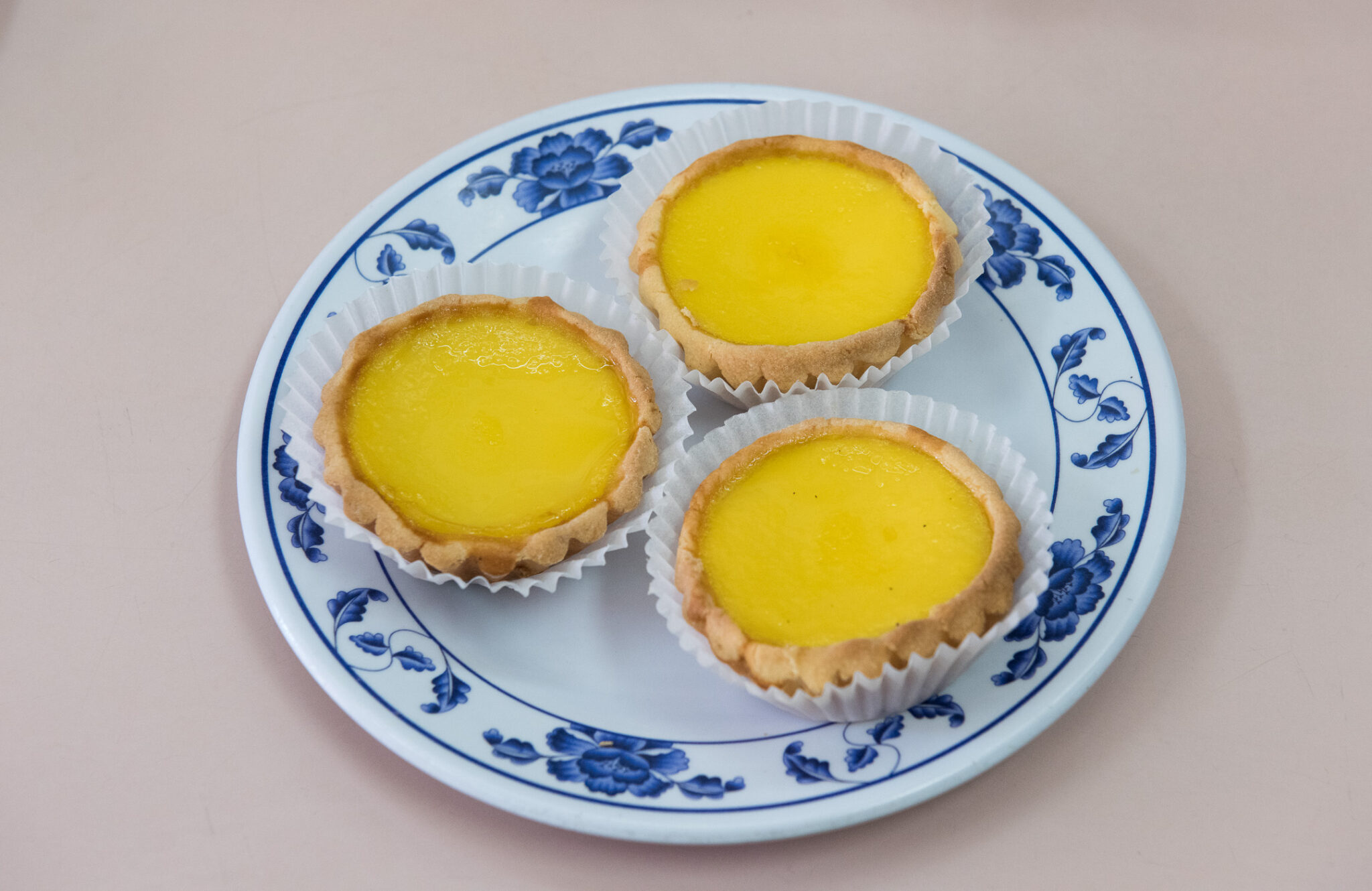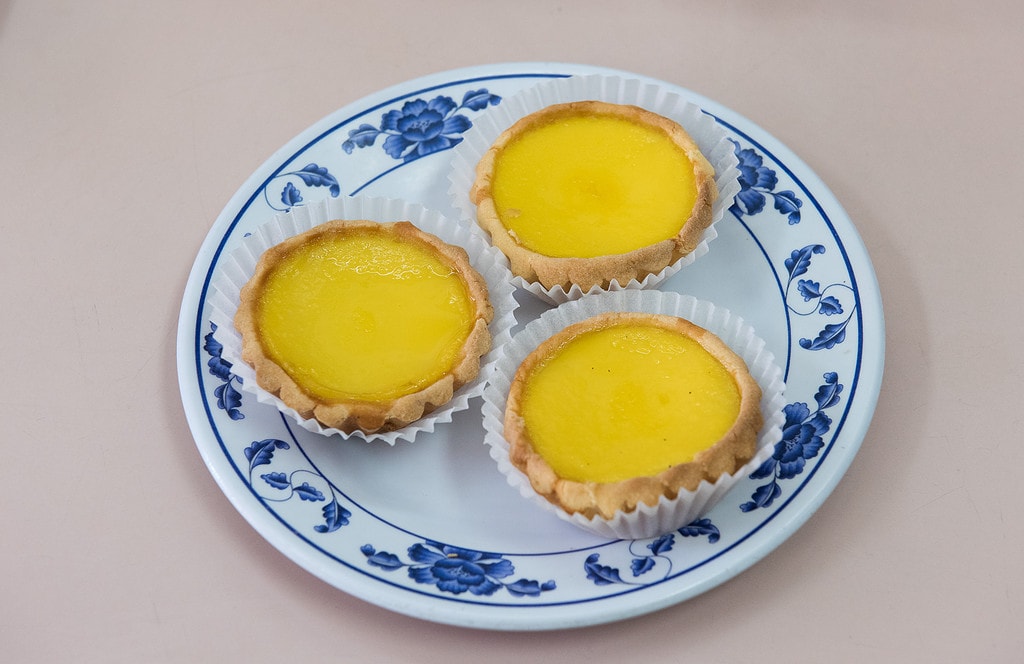 New Hollywood Bakery has been serving up delicious Chinese pastries and baked goods for over 30 years. The bakery's interior is no-frills, but its shelves are lined with an array of treats, including mooncakes, egg tarts, sesame balls, and pineapple buns. Visitors can enjoy their treats on the go or grab a seat at one of the bakery's few tables.
Overlooking the San Francisco Bay, the restaurant features a stylish and modern interior, with floor-to-ceiling windows that offer breathtaking views of the bay and the Bay Bridge. In addition to an extensive wine list and creative cocktails, the menu features a raw bar plus the freshest seafood dishes.
Don't let Cotogna's cozy interior fool you, the restaurant boasts a celebrity-studded clientele. And why not? Locally-sourced and seasonal ingredients elevate traditional Italian dishes or wood-fired pizza.
Romantic Hotels In San Francisco
The Palace Hotel is a historic and luxurious hotel located in the heart of San Francisco, California. The hotel first opened in 1875 and has since been renovated and restored to its original grandeur.
The hotel's opulent interior includes high ceilings, chandeliers, and ornate decor, while the spacious rooms offer modern amenities and stunning views of the city. The Palace Hotel also boasts excellent dining options, including the famous Garden Court restaurant, which serves upscale California cuisine.
A Kimpton Hotel a block from Union Square, guests are guaranteed humor and whimsy along with design-forward luxury rooms and complementary wine and nibbles from 5-6pm. And at the Sir Francis Drake, it all begins with a doorman dressed in Beefeater finery.
The Beefeater theme continues into a large center court lobby and bar, where a statue of same stands red and proud over guests checking in and enjoying drinks at cocktail tables and on couches.
The top floor (21st) Starlight Room is one of the most popular nightclubs in San Francisco – another great advantage for those staying here and who merely have to take an elevator to get there.
After a complete renovation, this Nob Hill hotel is chic and cool – and innovative, as evidenced by the addition of a Kinima.Fit – an on-demand virtual fitness trainer – in its redesigned Fitness Center.
The brand new Kinima, now being installed in high-end hotels and workout facilities, tracks your reps, effort, and calories burnt during your workout and uses artificial intelligence to customize your next workout. For fitness nuts, it's one big reason to stay here.
All articles belong to Getaway Mavens LLC, and all photos belong to us as well, unless otherwise noted. It's all copyrighted. Please don't repost anything elsewhere without asking us first. All rights reserved. This site uses cookies to enhance your experience.
We make no guarantees of any price listed on our site. We're not responsible for content on external websites linked to ours, including linked resources, an external blog post, any partner site, hotel property sites, or affiliate sites. We only write about places we have vetted, but can't guarantee that your experience will be exactly the same.
Posts may contain affiliate links at no cost to you. Several of our trips are also compensated by the respective tourism boards for the city or state we are visiting. This never impacts how we share the destination with you – opinions are always our own and we pride ourselves on that. We do not sell links or accept unsolicited guest posts under any circumstances. Don't even ask.
United States Copyright, Getaway Mavens, LLC