Last Updated on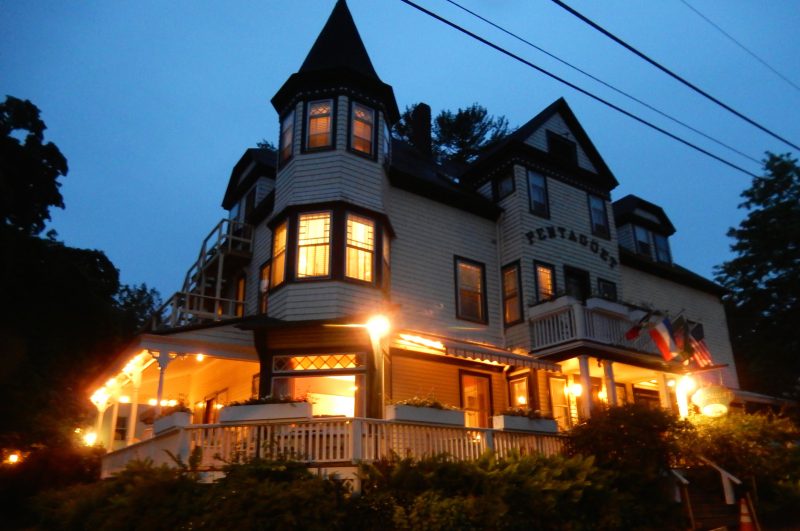 The Pentagoet Inn is the queen on the hill, a lovely Queen Anne overlooking Penobscot Bay – that oasis of tranquility on the crowded Maine Coast. On the Select Registry, this lovely Castine ME inn caters to the quirky foodie traveler who really wants to escape from the world and unplug. In 2015, Yankee Magazine declared the Pentagoet, "Best Classic Maine Inn." It's easy to see why.
Jack Burke, looking ever the French seafarer with his salt and pepper beard and ponytail tucked behind his cap, worked with refugees in conflict zones around the world. His wife, Julie Van De Graat, was an executive chef and owned a beloved bakery in Philly. For the past 16 years, they have owned and run the Pentagoet Inn as a sanctuary for travelers wishing to avoid the typical Maine Coast crowds. Burke grew up coming to Maine as a kid – his father delivered boats up and down the east coast. "There's no other harbor like Castine in Maine. It's so deep, the French Frigate Hermione was able to come in under full sail."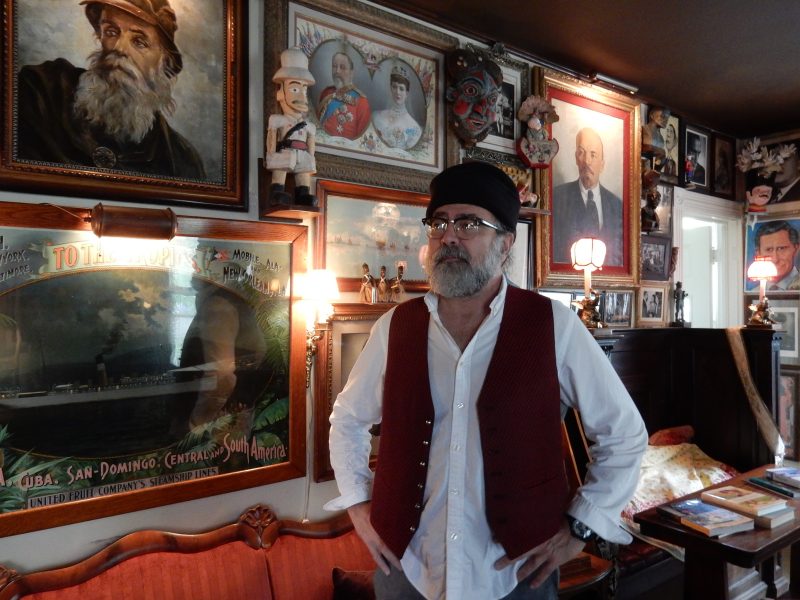 The low-lit pub room – every inch of wall blanketed with photos of heads of state and officials from around the world – is one of the funkiest B&B rooms I've ever gotten tipsy in. "Who wants a Lenin in their living room?" Burke exclaims, when I point out the Russian Communist among pictures of Gandhi, Arab sheiks, Gorbachev (without his port-wine stain birthmark) and other world leaders. As a globetrotter, Burke has collected pictures and photos of good and bad guys from around the world. "Bad guys are very inexpensive. Good guys are pricey," he says.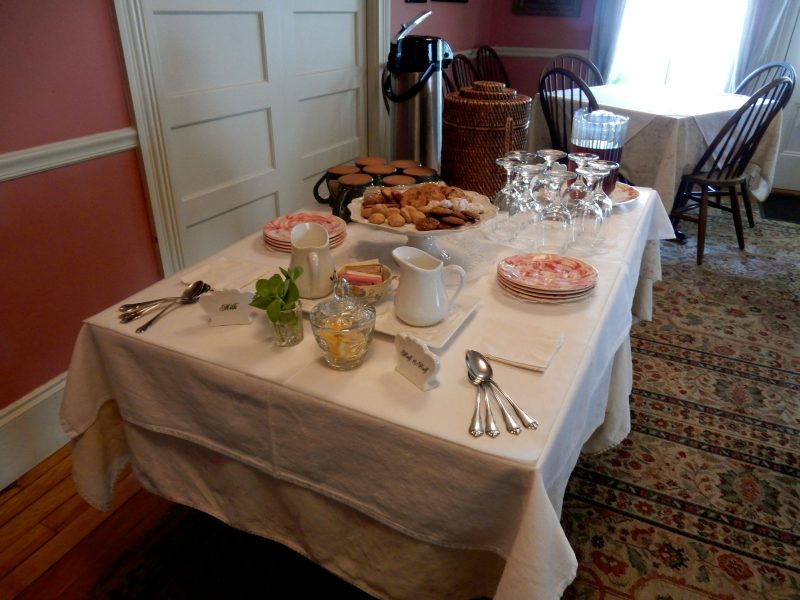 What I loved: cookies and ice-tea as welcome, cheese and crackers in the pub (cash bar) at 5:30, and great conversations over wine with other guests. Three other guests came for several days or more and I envied them. One, who flew in from California and has never been to Maine, booked one whole week here to decompress. It's that kind of place, with kind owners and lived-in, well-tended rooms.
Rooms at Pentagoet Inn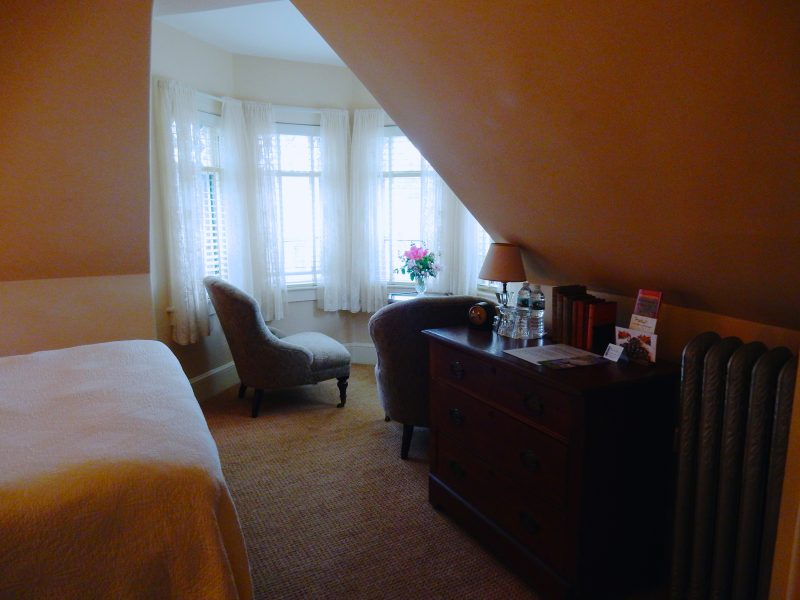 Rooms – classic, traditional and sweet – are bright and sunny in the morning. My room on the 3rd floor– with pale yellow walls, bay window, lightening fast wi-fi, elegant antique furnishings, fresh flowers, a most comfortable bed topped with quilted coverlet, and upholstered chairs from which I could meditate on the blue sea and green coastline – was a respite from the Big Bad World.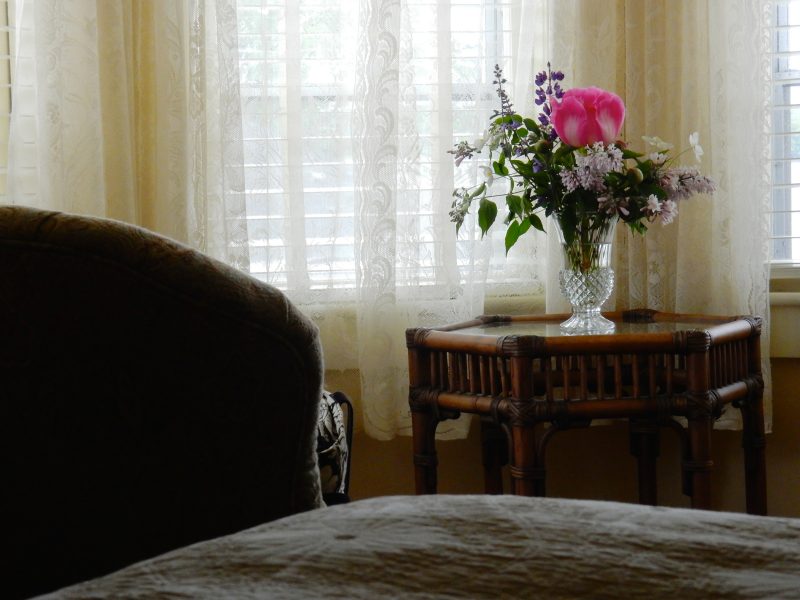 I adored waking up to views of the bay from the bay window of my very cozy, serene dormer room. And glory be, coffee service was set right outside my door at 7am. I didn't even have to walk downstairs for it!
Food at Pentagoet Inn, Castine ME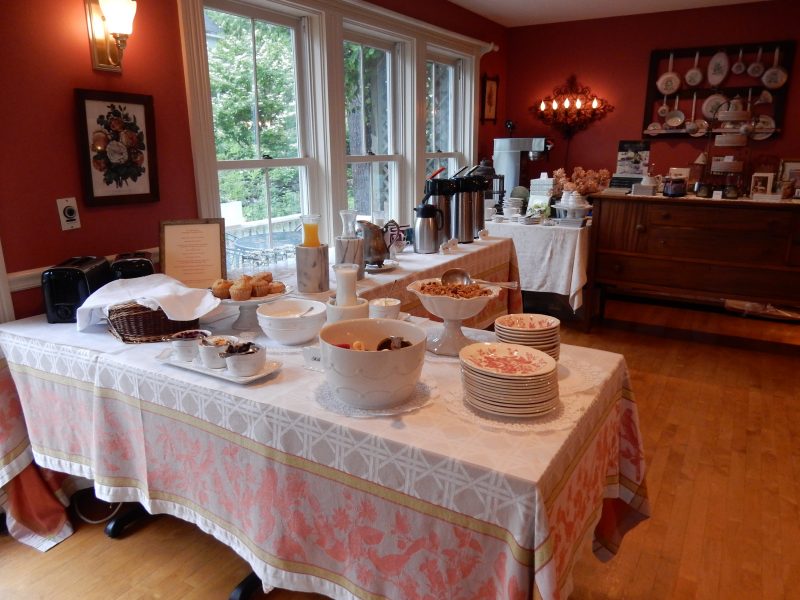 It's no surprise that baked goods, served in the morning and afternoon, are decadently good. Julie owned the Pink Rose Pastry Shop in Philly for twenty years. Guests from DC and Philly come to Castine ME and the Pentagoet Inn specifically for her famous scones and muffins. Though a delicious second course hot dish is served as well, you might want to pocket some of those scones for later.
In season, the Pentagoet's in-house restaurant opens for dinner, specializing in Maine-influenced dishes with ingredients sourced from farms on the Blue Hill Peninsula. The signature Bouillabaisse, says the Lonely Planet Guide, "may cause French visitors to weep with envy."
Amenities
Complimentary afternoon refreshment from 2-5.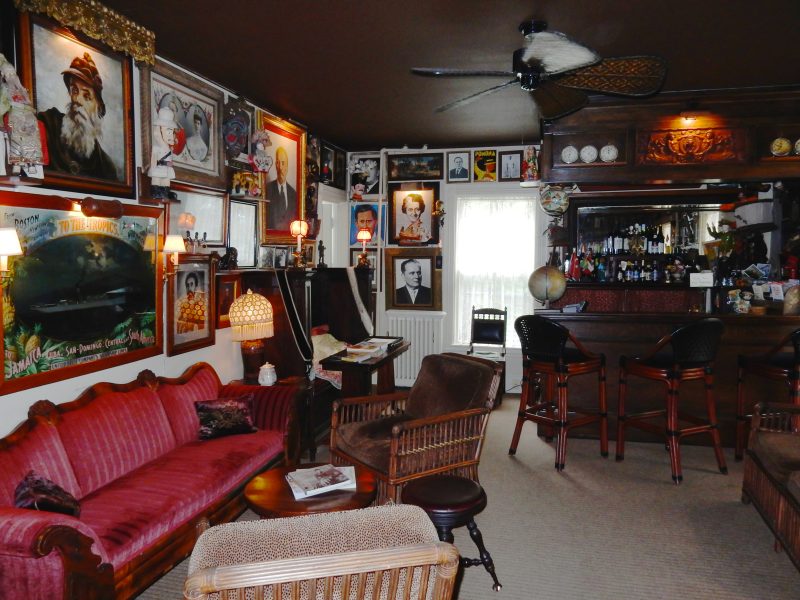 Pub with full (cash) bar open for wine, beer and cocktails with complimentary cheese and crackers at 5:30.
Jack offers "concierge service" at 9am each morning to assist with day trips, best places to see and eat and directions. He'll provide information for a full-day's foray around the Blue Hill Peninsula and Deer Isle nearby; as stunning a day as you'll ever experience in Maine.
Just the Facts
Rooms from $125-$295 depending on size and season include fast wi-fi, welcome tea and baked goods, cheese platter in pub, multi-course baked and hot breakfast, and Jack's invaluable "concierge service."