Wow! I've traveled far and wide and have never, ever, seen anything like Nemacolin. Named after the local Native American chief who blazed the Indian path that became The National Trail – US Route 40 – Nemacolin, just 1 1/2 hours southeast of Pittsburgh, continues to blaze new trails year after year.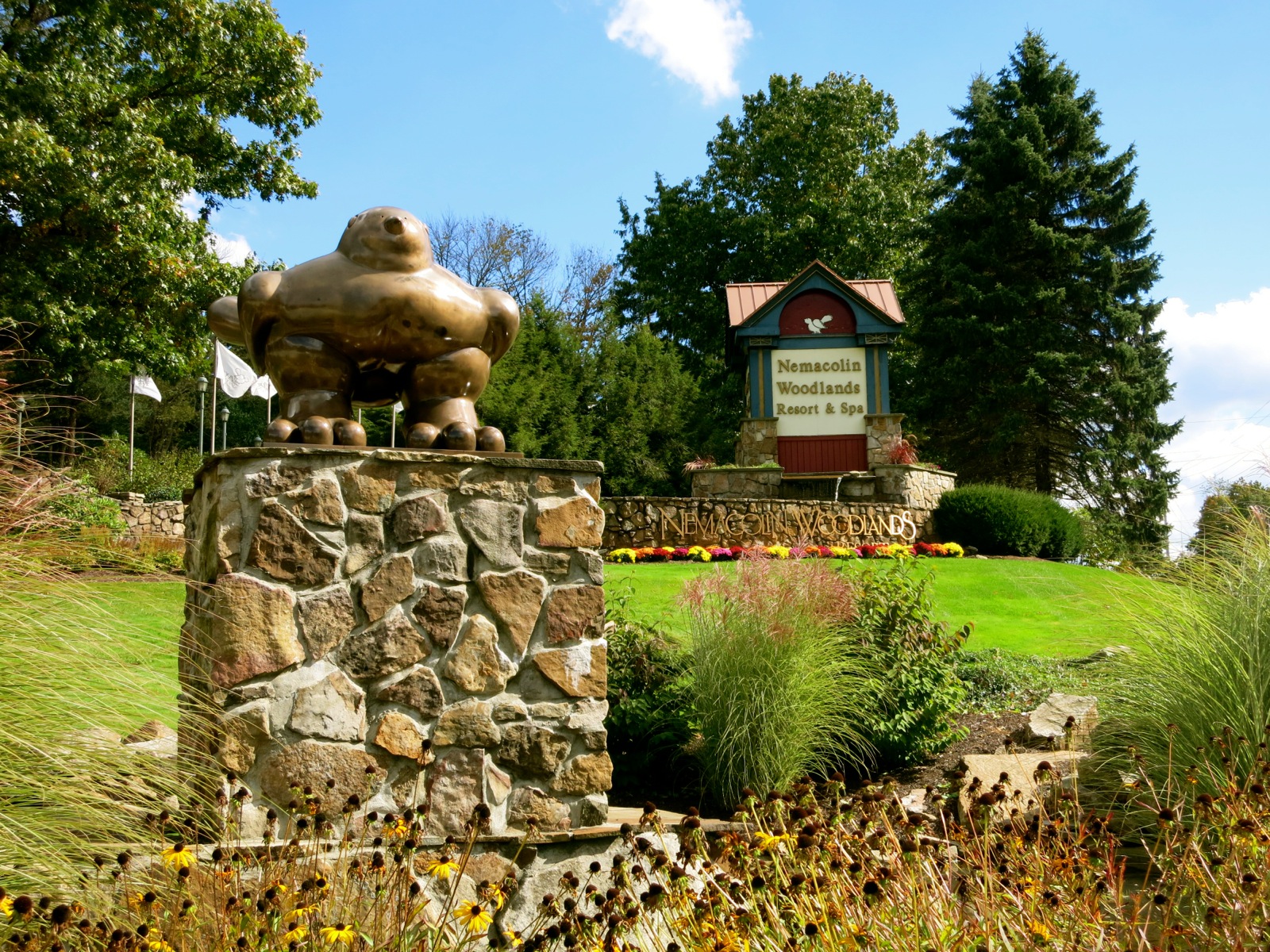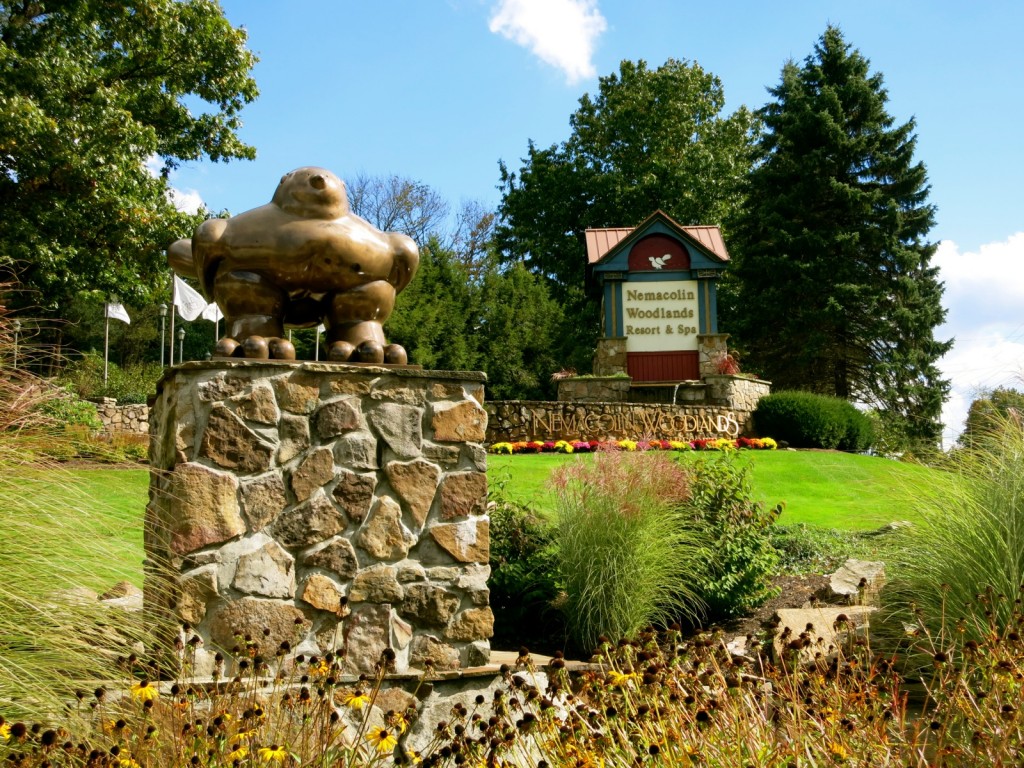 What exactly is Nemacolin?
It's a wildlife sanctuary. It's a small-plane airport. (Just don't ask who's flying in on his/her private plane). It's an award-winning golf course (Pete Dye designed Mystic Rock, The Links) and Golf Academy. A Holistic Healing Center and spa for both humans and animals. An Art Museum with a collection valued at $45 million.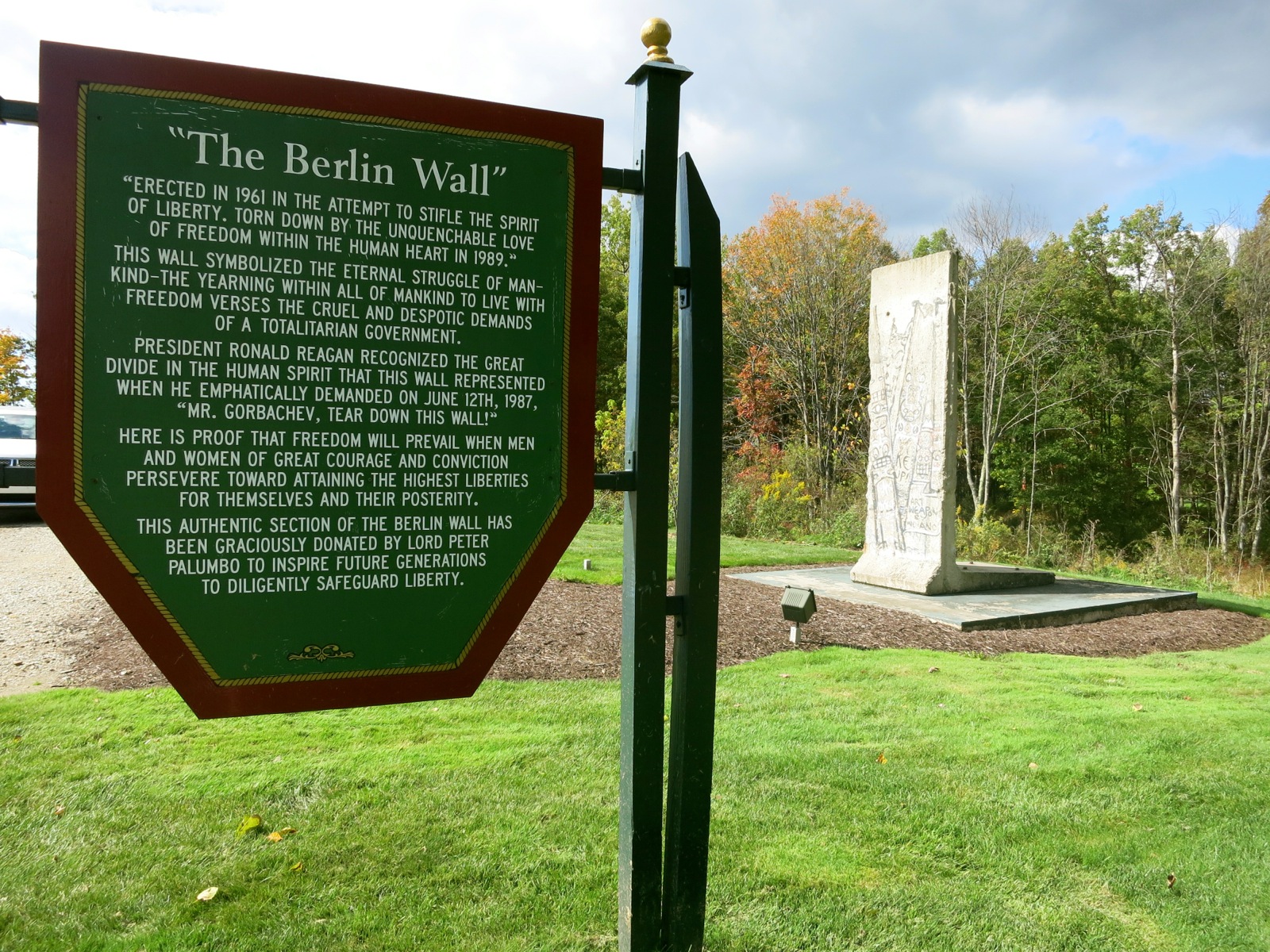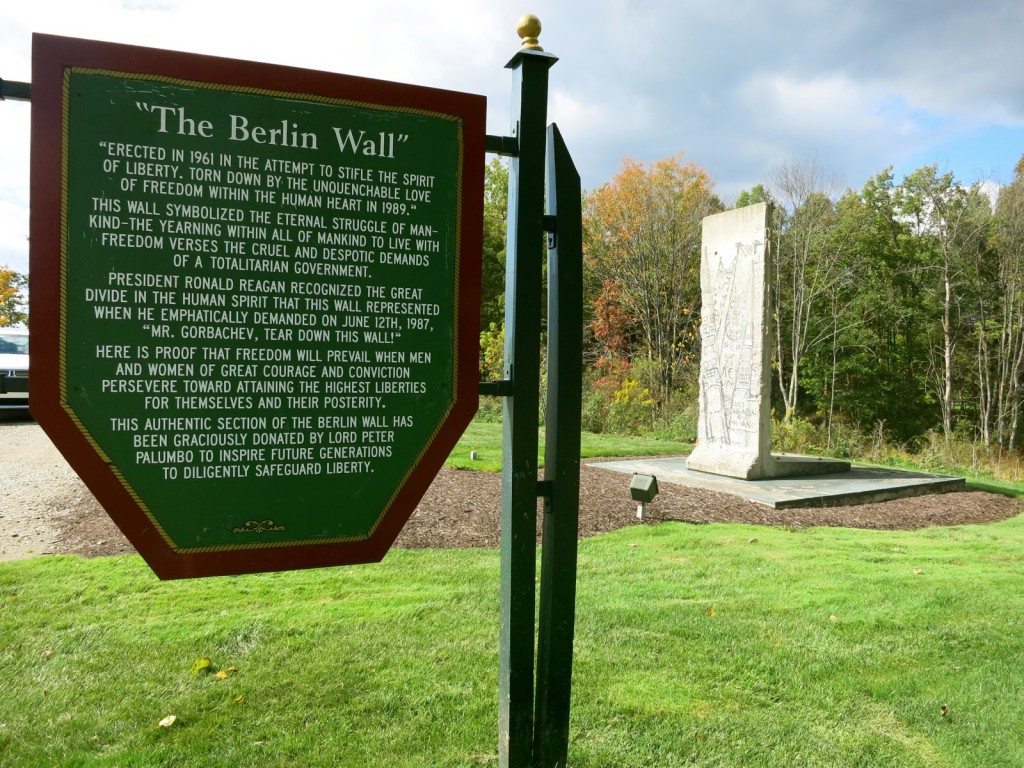 It's an antique car museum, a prop-plane museum and an official Jeep Driving Academy. It's got a climbing wall, a zip-line, x-country skiing, tubing, horseback riding, dogsled rides, canopy tours, paintball. There's even a piece of the Berlin Wall on the property. Nemacolin is a deliriously wacky, extravagant, homey, friendly, fun whirlwind of a place.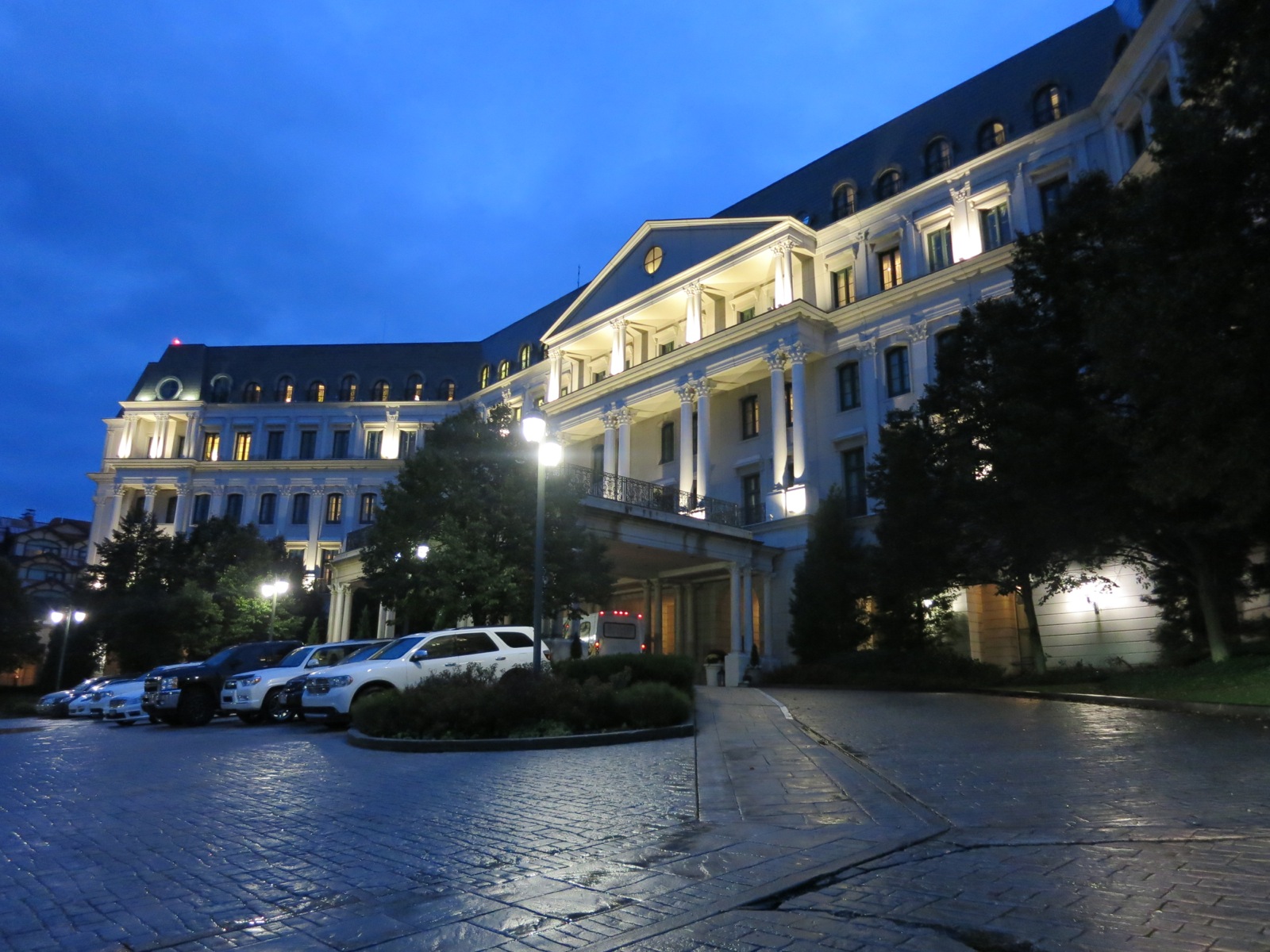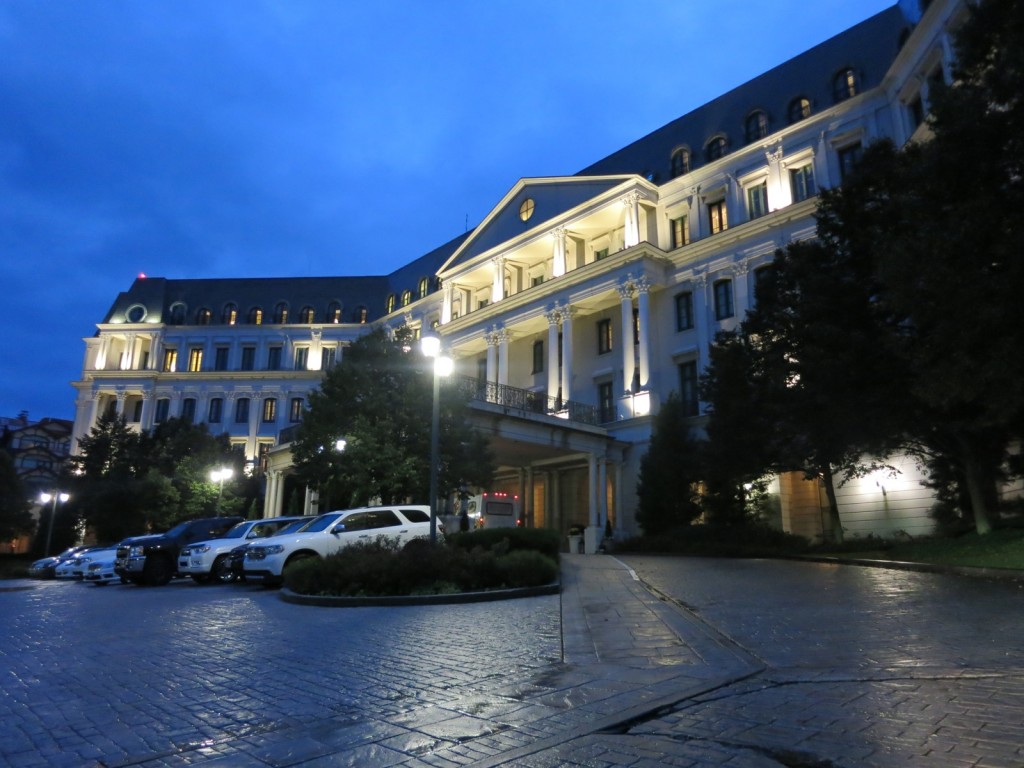 And of course, it's an overnight luxury resort. Choose to stay at Versailles-like the Chateau, inspired by the Ritz Paris. Or in a Frank Lloyd Wright-inspired 5-Diamond inn, Falling Rock, complete with Rolls Royce driving chauffeurs. Or in a reimagined "hunting lodge," your own condo, or luxury home.
Nemacolin joins this roster of 18 Top Romantic Getaways in Pennsylvania. You might just get some more romantic getaway ideas.
Nemacolin Background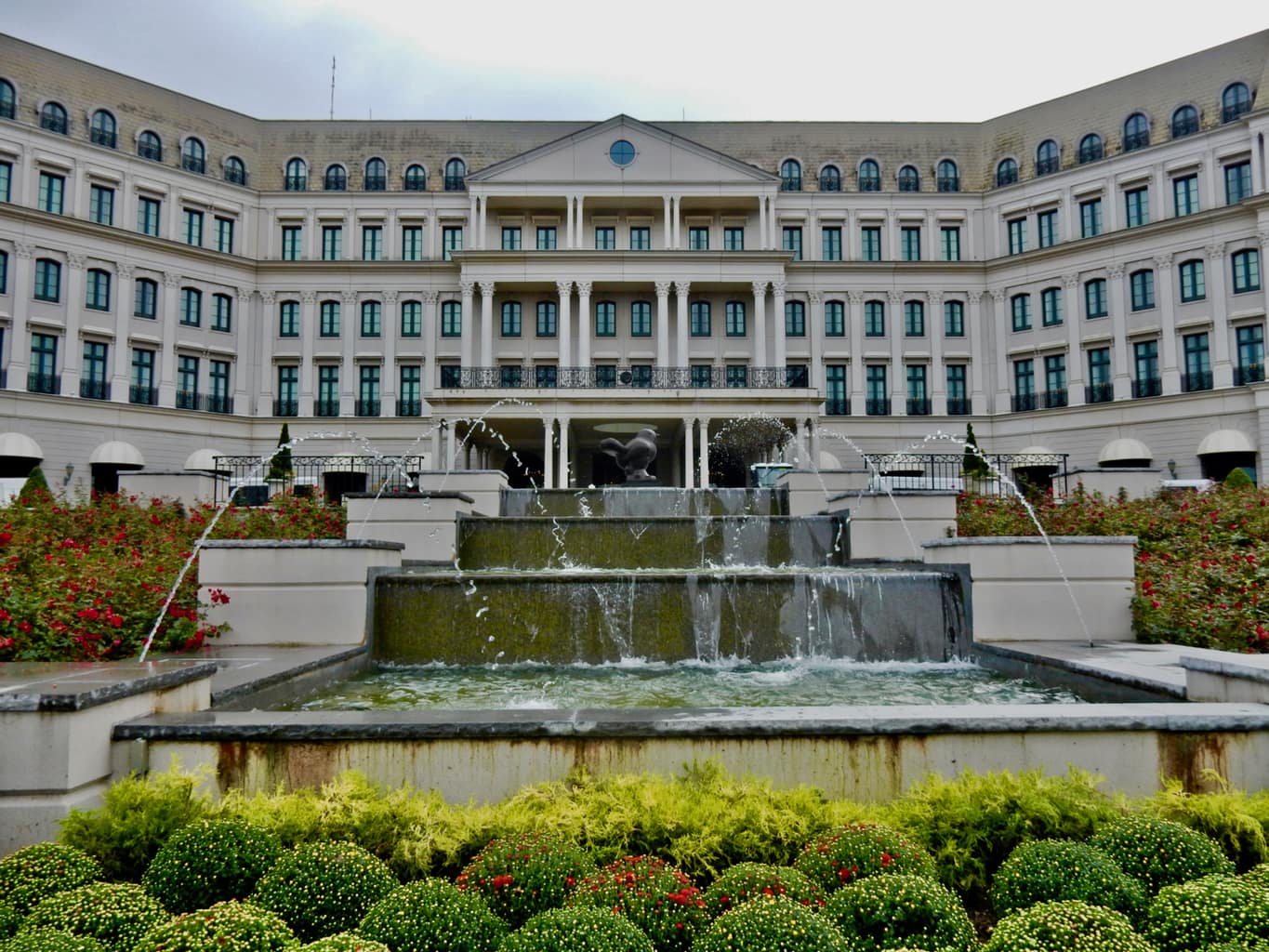 Nemacolin began as a rugged 33-room lodge and hunting preserve, built by Willard Rockwell (of Rockwell International fame). In 1987 Joe Hardy, founder of 84 Lumber, discovered Nemacolin while searching close to Pittsburgh for property to suit his angler daughter, Maggie.
The resort has since grown organically from 550 acres in 1987 to 2,000 today. It reflects the interests of both Joe and Maggie, whom Joe appointed CEO of both Nemacolin and 84 Lumber in the mid-90's.
Thus, not only is this indefinable resort fun and ultra friendly, it is woman owned as well, which makes it even more appealing (to this woman, at least). Plus, Nemacolin puts more people to work (900 – 1200 depending on season) than any other employer in the Laurel Highlands.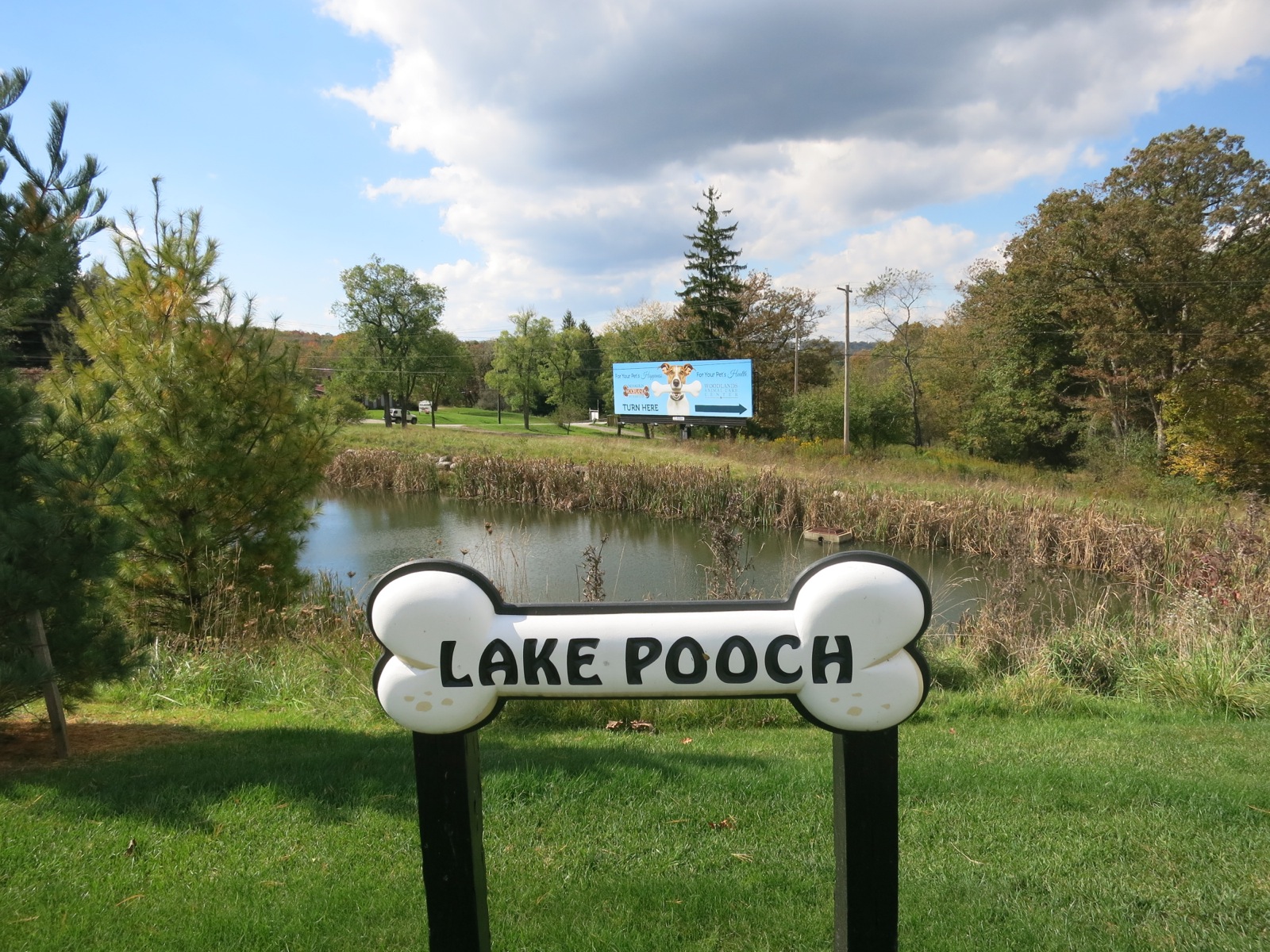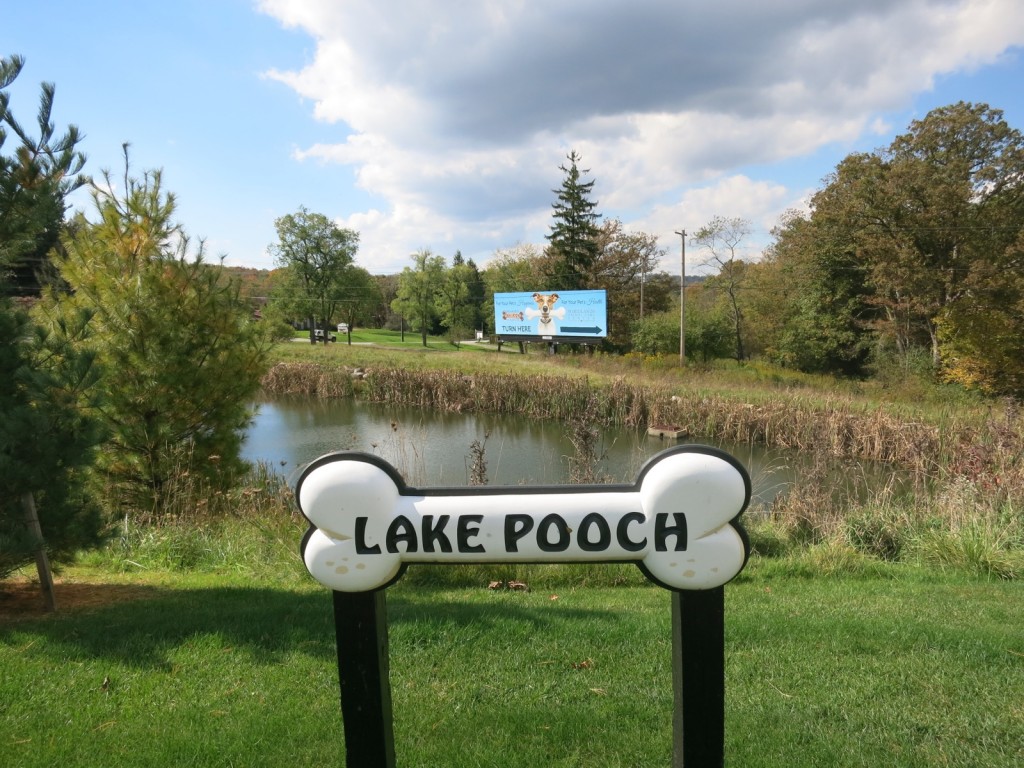 And you never know what's going to crop up next. When Nemacolin's Mystic Rock was included on the PGA Tour, pro-golfers asked for an RV Park and the Hardy's delivered. When guests made it known that they didn't want to leave their pets home, the Hardy's built Wooflands – a dog and cat spa/hotel – on the property. The original Hunting Lodge has recently been renovated – to the tune of thirty million bucks.
Dining
Nemacolin currently offers fifteen places to eat, ranging from fine dining to grab and go. Among them: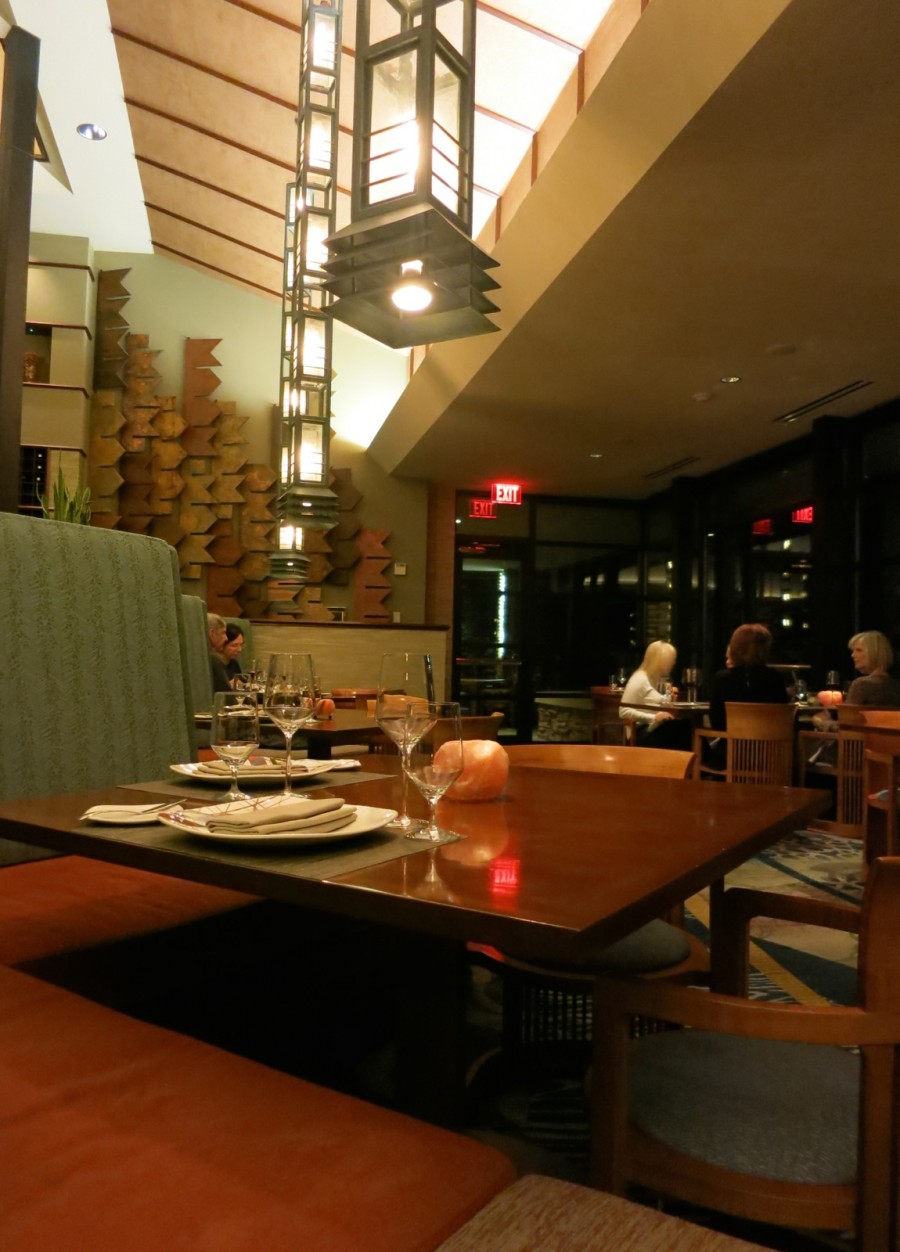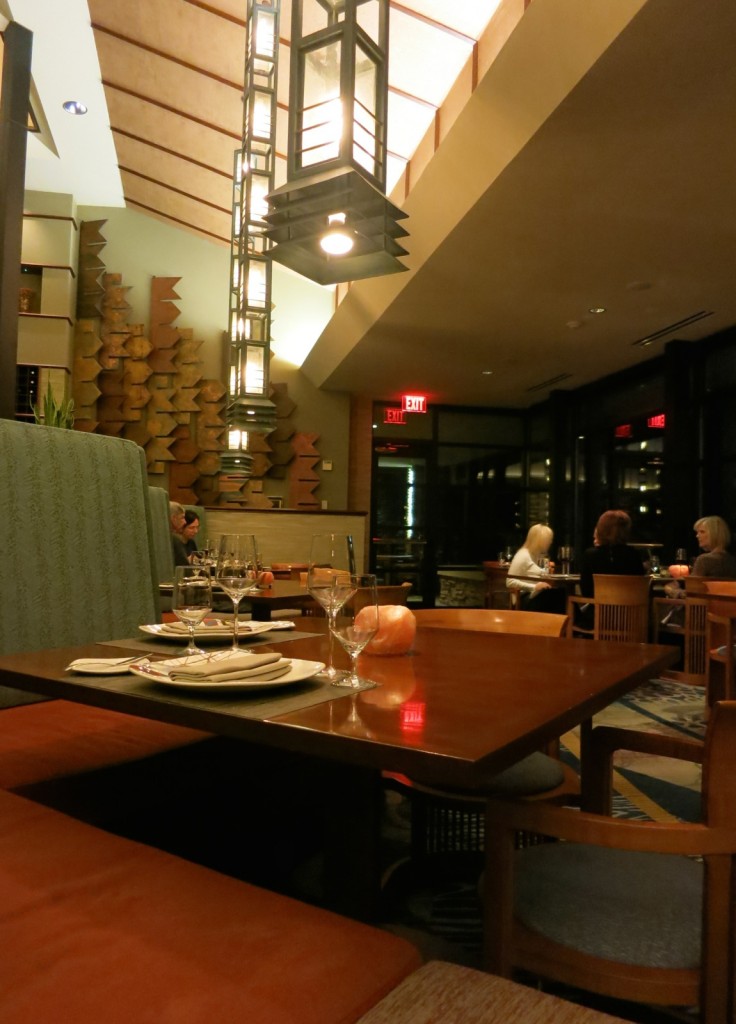 Prices at this mid-Century Modern designed restaurant are what you'd expect for one of Pennsylvania's finest restaurants. Dishes, from House Made Gnocchi ($30) to 8 oz Filet Mignon ($52) are exemplary. Cuisine at Aqueous certainly rises to the level of its Five Diamond rated host hotel.
Highlighting the best of Namacolin's 25,000-bottle wine cellar (21,000 stocked right now), you can dine on contemporary, lighter French cuisine beneath the lithographs of famous French artists including Henri Toulouse Lautrec. Exceptional dining all around, Lautrec has been awarded Five Stars by both Forbes and AAA. $115pp for 4-course tasting menu, $215 with paired wine.
Caddyshack
Casual, and overlooking Links Golf Course, the kitchen is best at Smoked Brisket Sandwich ($12), Corn and Crab Fritters ($11) and the scrape-the-skillet decadent Cast Iron Chocolate Cookie ($8) for dessert.
Guest Rooms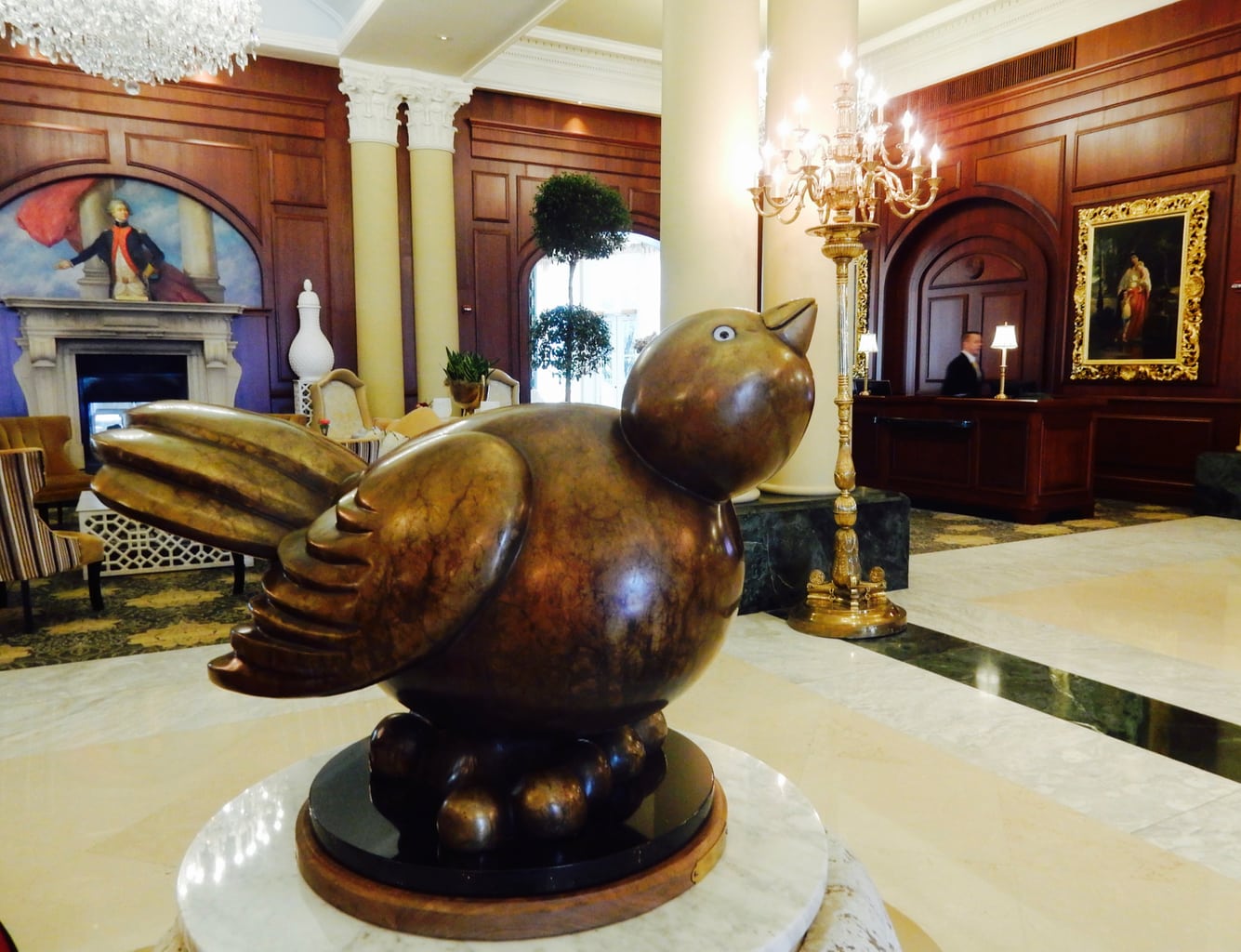 There are 318 rooms in six lodging options, from hotels to homes. The most obviously extravagant is The Chateau. Dressed up with twinkling chandeliers – in the elegant lobby and in many rooms – décor could have gone excessively wrong. But here, the guest chambers are less Louis XIV outrageous and more French Country Home subtle.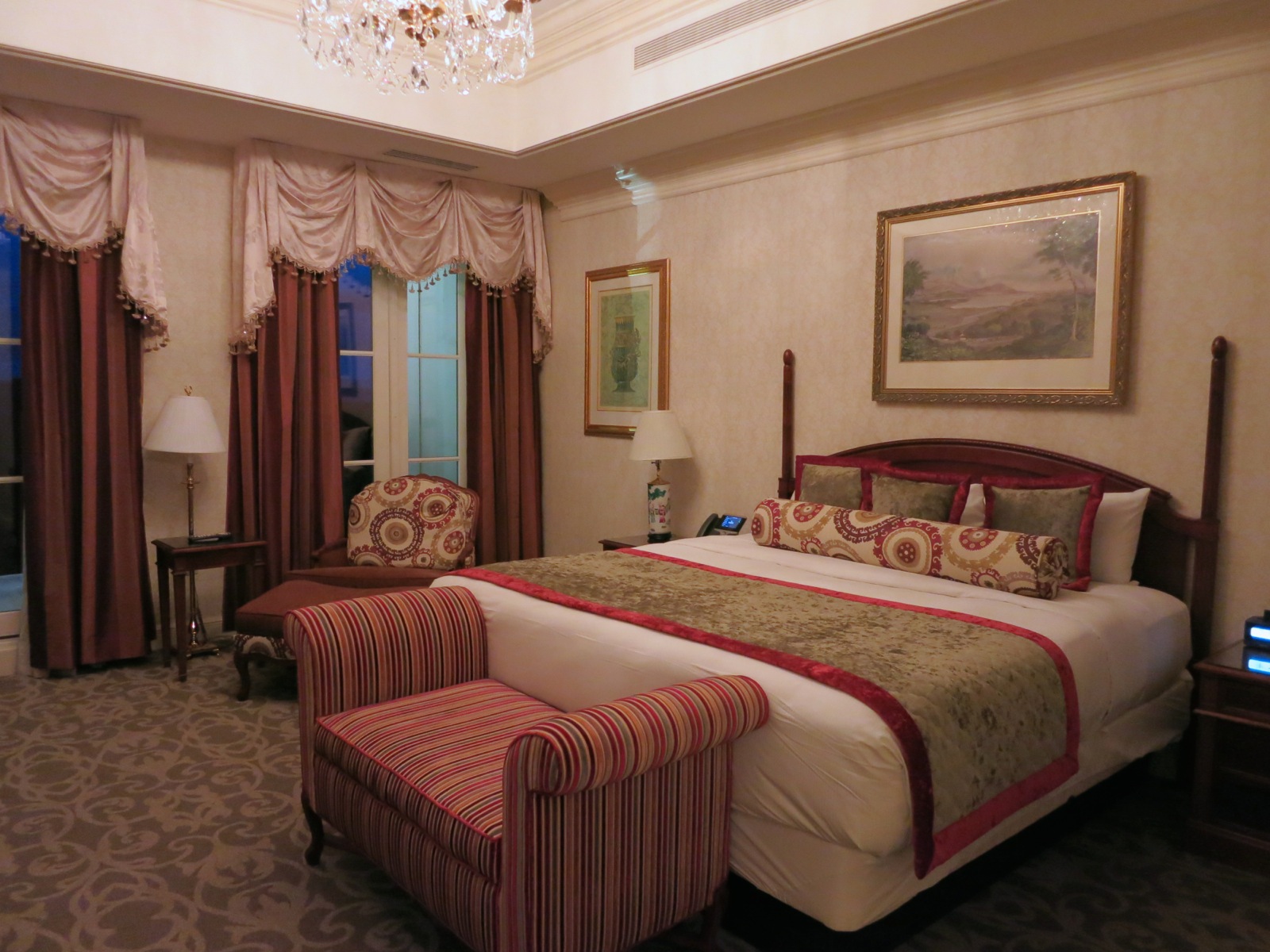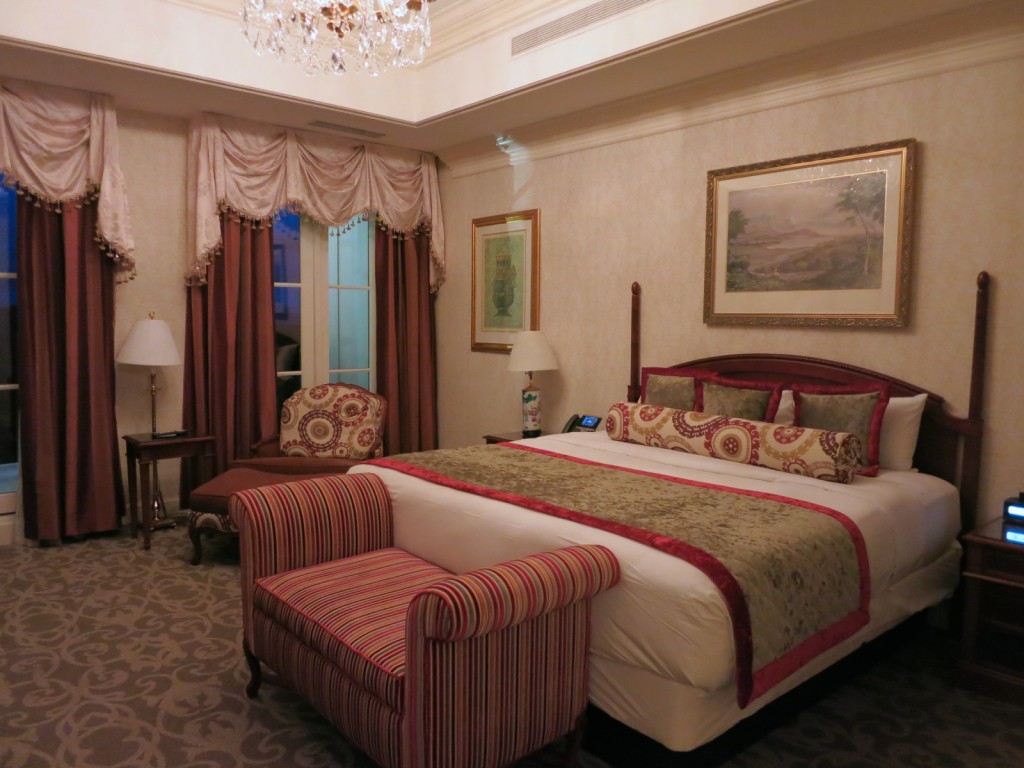 Rooms are quite elegant: Painted Chinese porcelain table lamps, tasseled curtains, carved spindle four-post beds, nature prints – all in pallets of money greens and kingly burgundies.
Don't Miss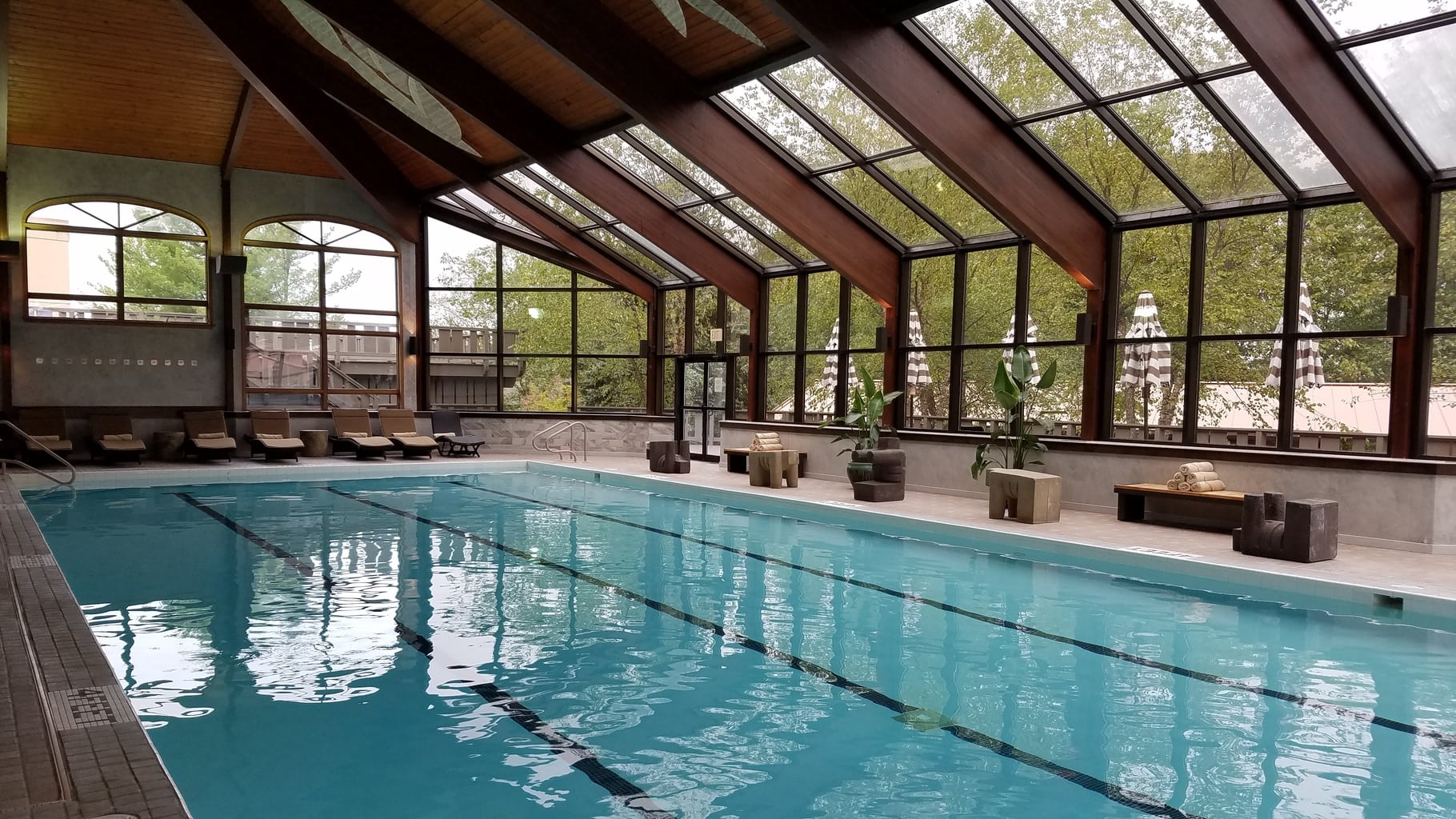 The SPA!
On three floors, the spa incorporates treatment rooms, a massive gym, indoor and outdoor pools. And…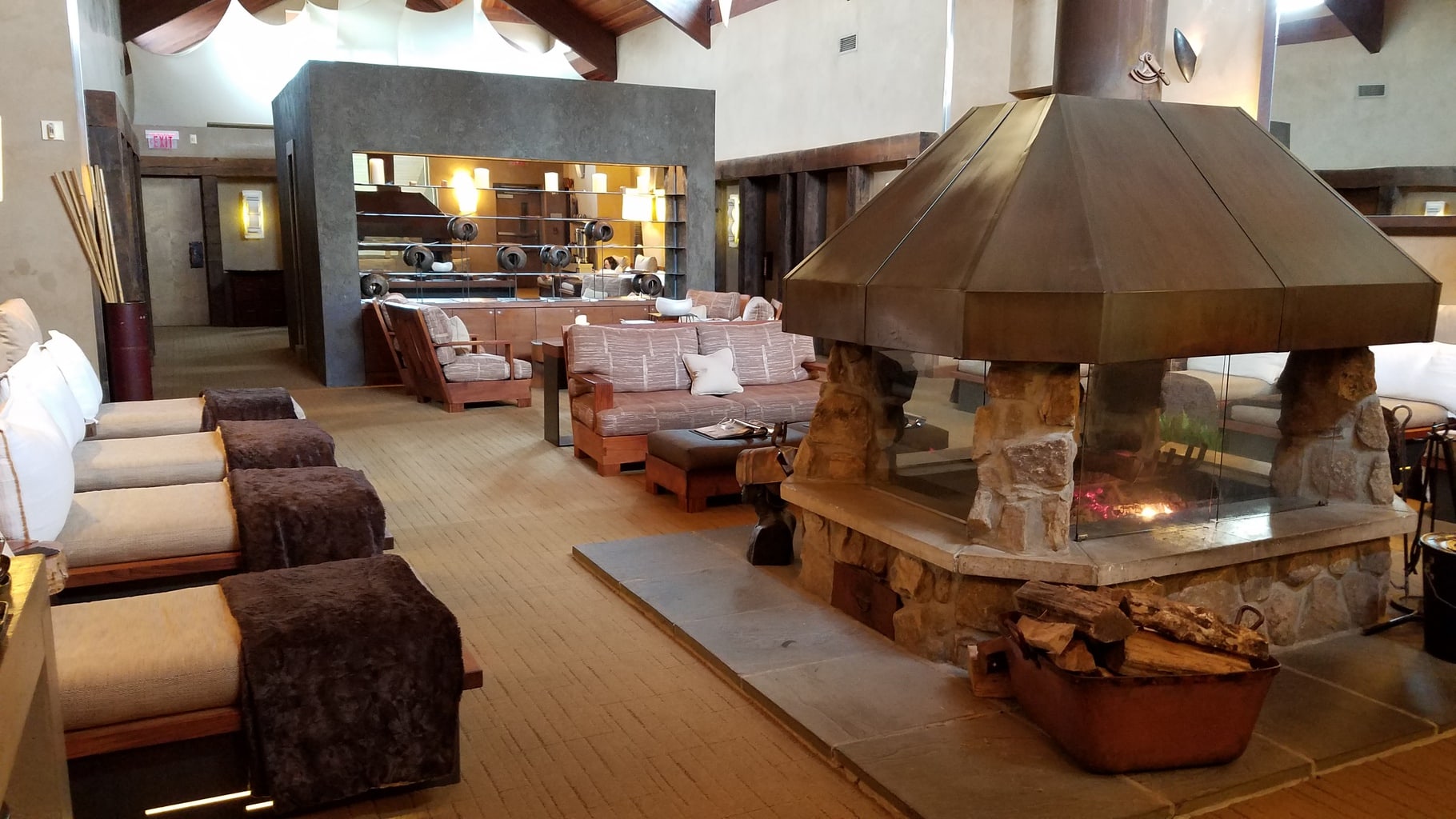 this Relaxation Room. There are whirlpool tubs, steam and sauna – and a top notch hair salon. Even if you just come in for a shampoo and blow-out, you can take advantage of all of the other amenities.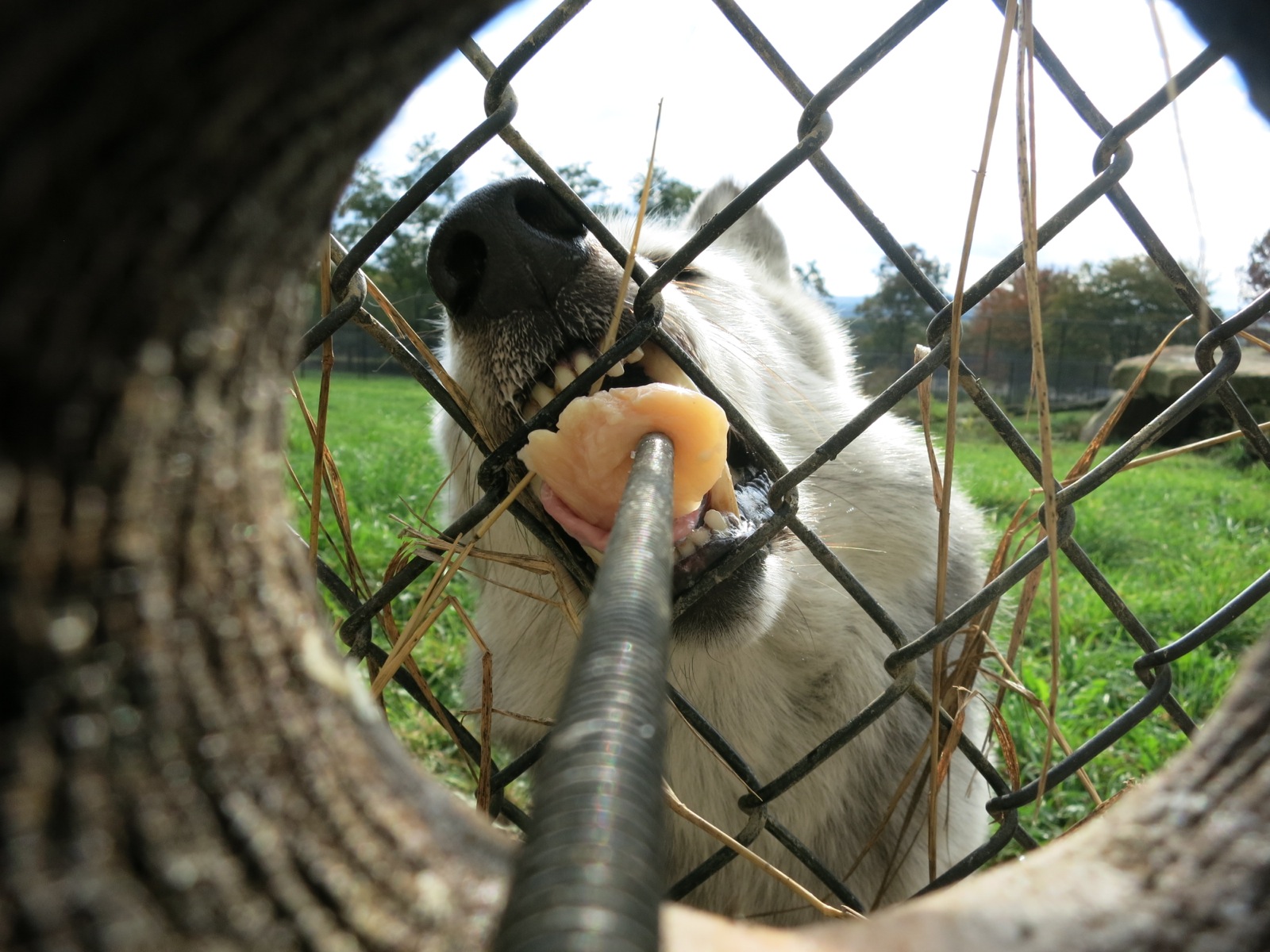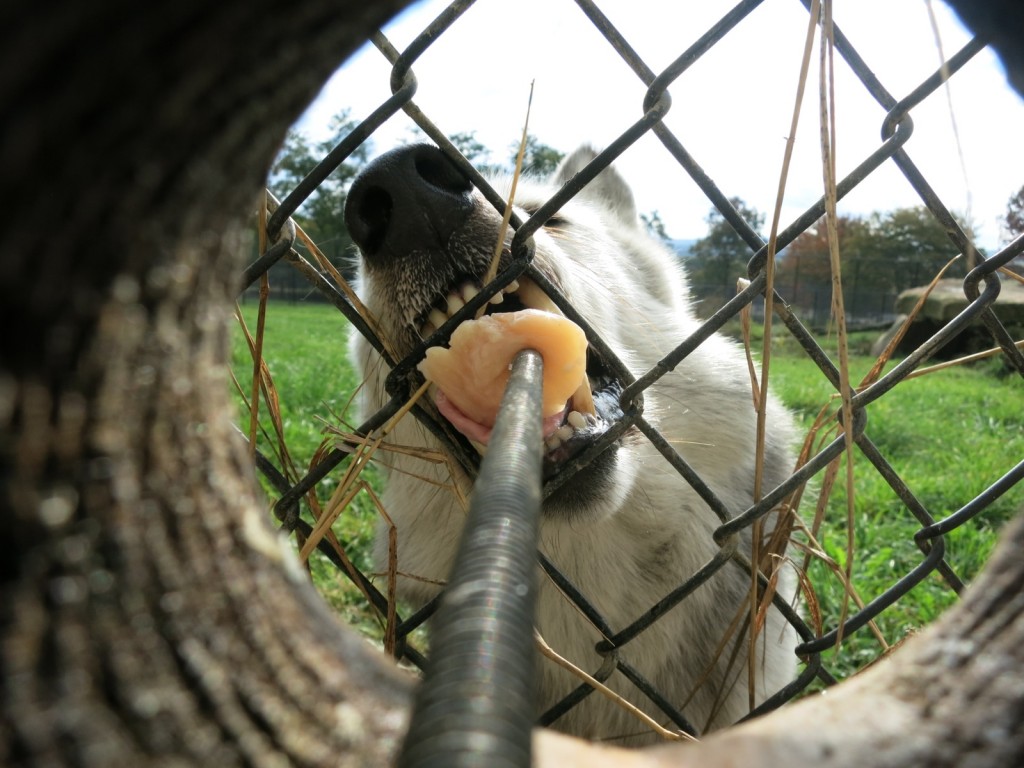 Wildlife Academy Safari Tour
Even if you're not eleven years old, sign up for an on-site Safari Tour which brings you within arms length of lions, tigers and bears. If you'd like, feed them through an ingenious method that employs a long steel rod, raw meat and protective gates.
Wildlife guides are experts in their fields and can discuss the habits and backgrounds of all the animals you'll see. And, to add to the fun (and again, quirkiness) the tour ends at the Bear enclosure where you'll swap raw chicken for marshmallows. Apparently, bears bliss out on candy. $125 adults, $65 kids for 90 minute interactive tour.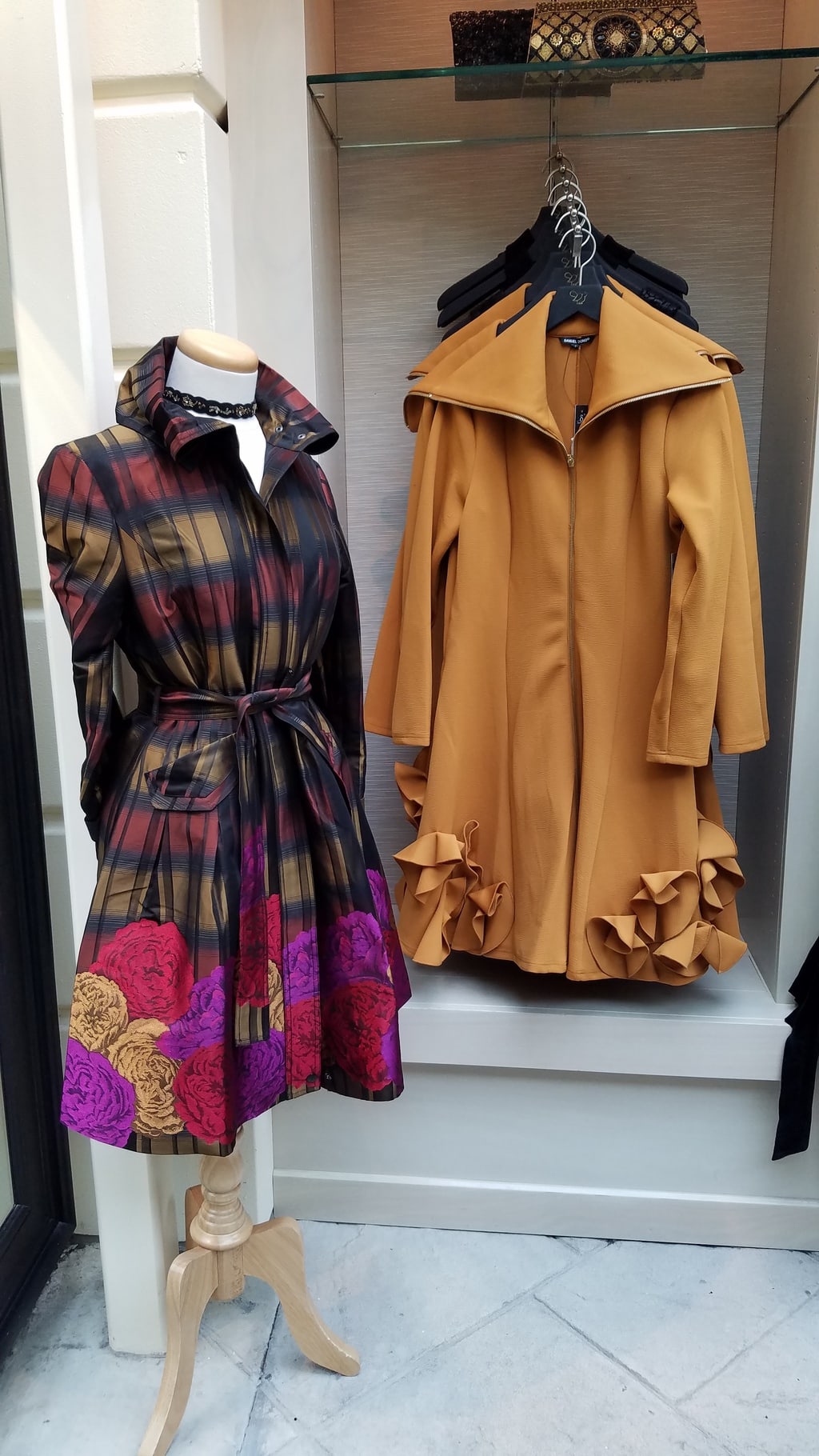 Shopping
I was particularly enamored with the chic, unique collections at the Nemacolin retail shops. Rather than the resort-logo-wear typical of these mega hotels, I found a new favorite designer; New York City resident, Samuel Dong, whose price points are surprisingly affordable ($150-$250 dresses). Nemacolin carries a range of designers, both known and soon to be known, in a range of prices in both its clothing and jewelry stores.
The Wrap Up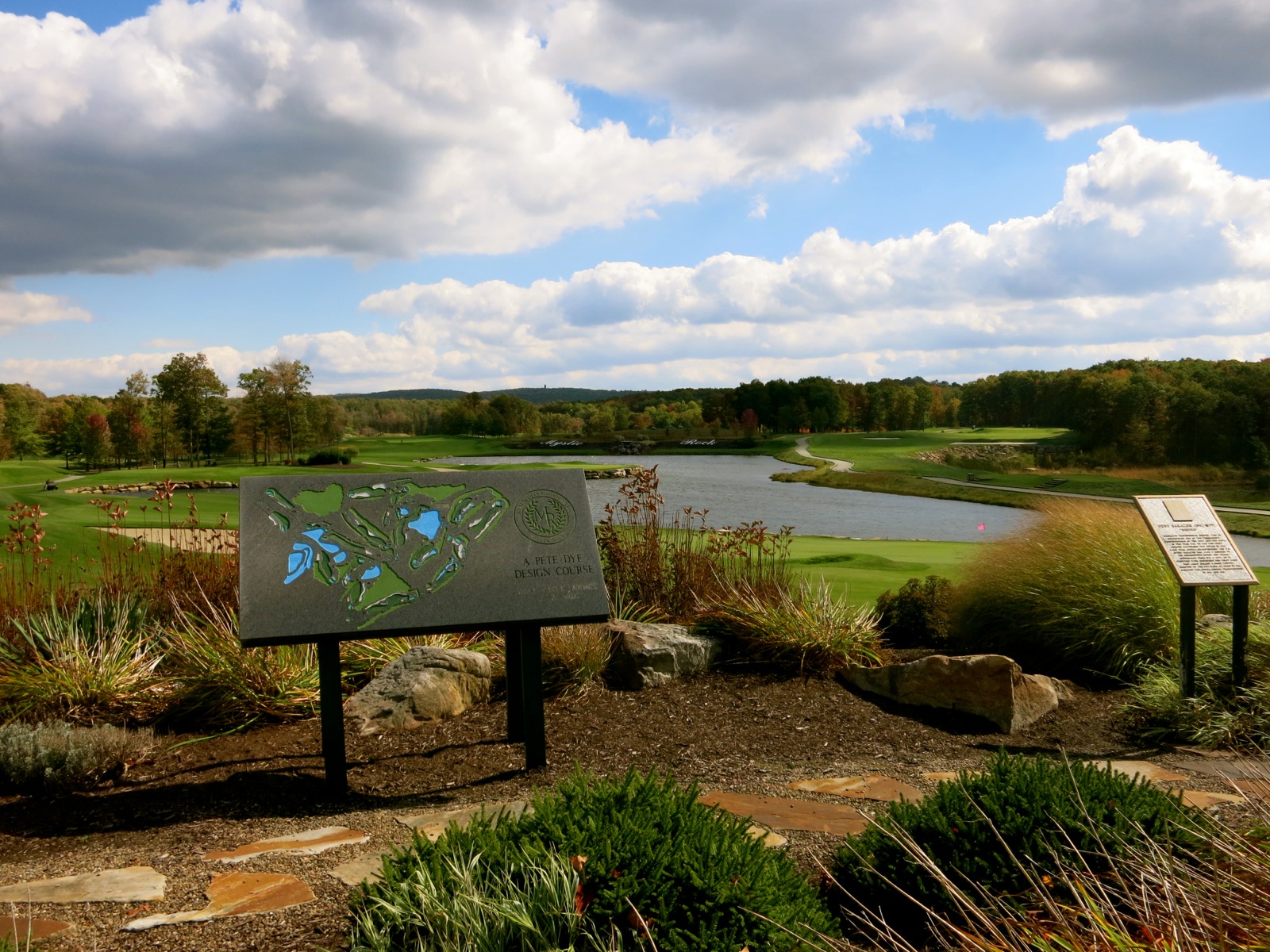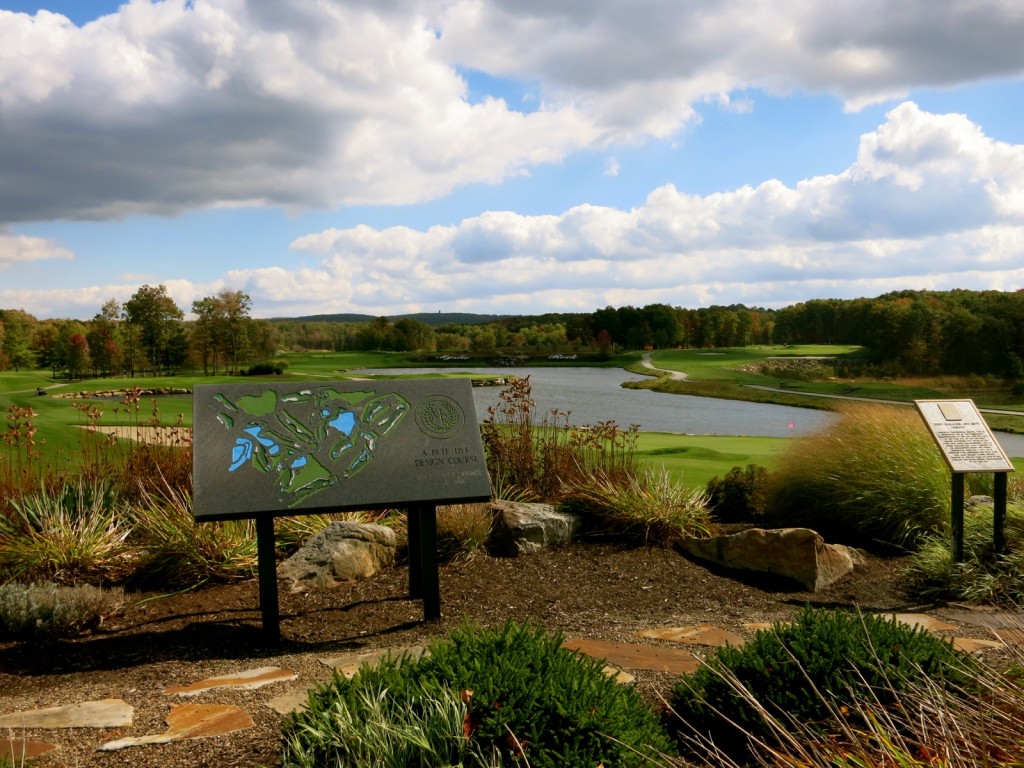 As a travel writer looking for the "next best thing," it's rare that a resort compels me to return. The combination of warm, welcoming staff and a dizzying number of activities and things to see call me back. I'm thinking – this will make one hell of a Golf-package Birthday gift for my husband….
Lodge rooms start at $270 per night, Chateau at $370 per night, Falling Rock at $510 per night. Does not include $20 per room per night Resort Fee, or fees for other resort activities.