The Cavas Wine Lodge, a Relais & Chateaux hotel in Mendoza Argentina, sets a new precedent for vineyard-luxe. Even in winter, when leaves and fruit shrivel and brown, this posh outpost nurtures guests with meticulous service, excellent cuisine, and warm, involved owners.
Billed as "The first luxury lodge in the foothills of the Andes," Cavas Wine Lodge takes some effort to get to, but you'll be pining for it when you leave.
You turn off the main drag and onto a dirt road past an endless series of vineyards, before pulling up to the inn set within blooming foliage and rows of grape vines. But the star of the landscape is the Andes Mountain Range – a backdrop so divine, you'll want to photograph it at all times of day (though it's particularly stunning at sunrise).
Reception, as you can imagine, is intimate and warm. And of course, it comes with a glass of wine. Owner Cecilia Diaz Chuit, a beautiful Tea Leoni doppelgänger, is so gracious and down to earth, she looks guests in the eye and takes their hand when she speaks – unexpected and enchanting from someone who lives in such a place. She makes guests feel right at home.
The main lodge is contemporary in design, yet comfortable with plenty of cushy seating inside and out. It encompasses the restaurant, a downstairs wine cellar (used for wine tastings), and a small gift shop. And, just past an outdoor pool, there's a small, but professional Spa.
Rooms at Cavas Wine Lodge
Several stylish villas, housing generously sized rooms and a couple of house-dimensioned accommodations, are a short walk from the main building. There are two  "Half Villas." Each includes its own (unheated) pool, three bathrooms, a living room, a bedroom, an outdoor Jacuzzi, and a double shower.
If it's winter and near sundown, you'll want to call for the kindling of a fire on the roof deck, which will keep you warm as you reflect on this magical moment while the sun descends over the mountains and vineyards, and the sky turns into an inky canopy of stars. If this doesn't impart peace and tranquility, nothing will.
Dining
For a treat – set up a wine tasting in the atmospheric wine cellar downstairs. If your relationship is heading towards forever after, you might feel compelled to pop the question here.
Breakfast, lunch, and dinner are top of the line – which is a good thing because you won't want to leave the property. Paired with local Malbec, everything tastes exceptional.
Visiting Other Vineyards in the Area
There are about 900 wineries in the Mendoza Region – with 180 open to the public – reservations required. You can stay here for months and not experience them all. Here are our two favorites.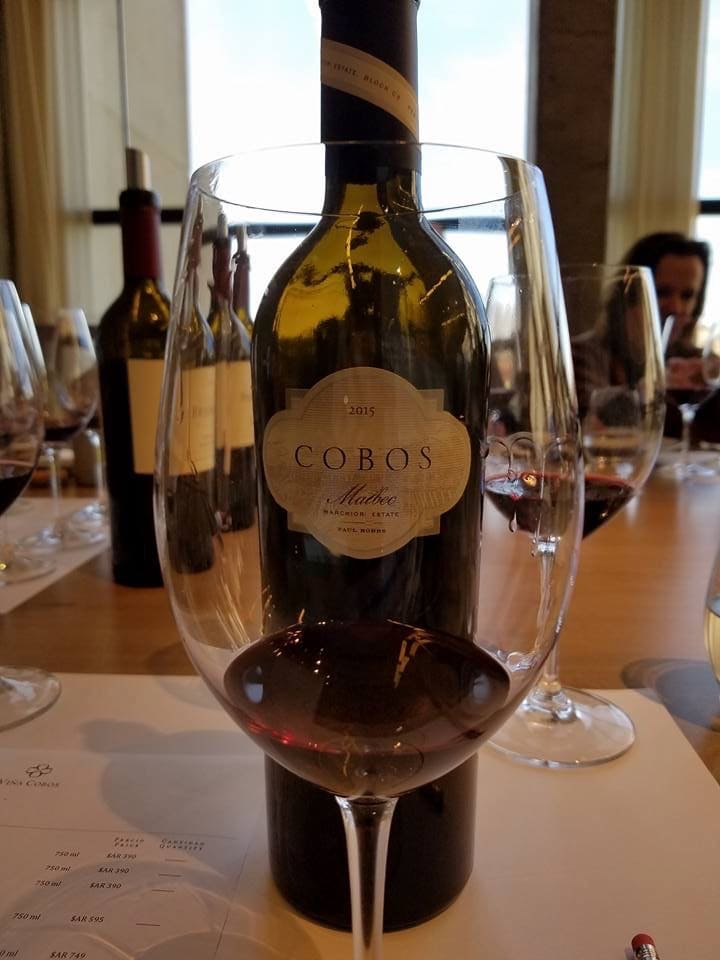 Paul Hobbs opened in Mendoza Argentina in 1999. Famous in Napa Valley California, Hobbs was drawn to Mendoza for its potential (and beauty). He purchased this property with the Italian Marchiori family because "Malbecs were here." Lucky guests can sip Cobos Malbec in a contemporary cement and glass building, and learn about what makes this region so special.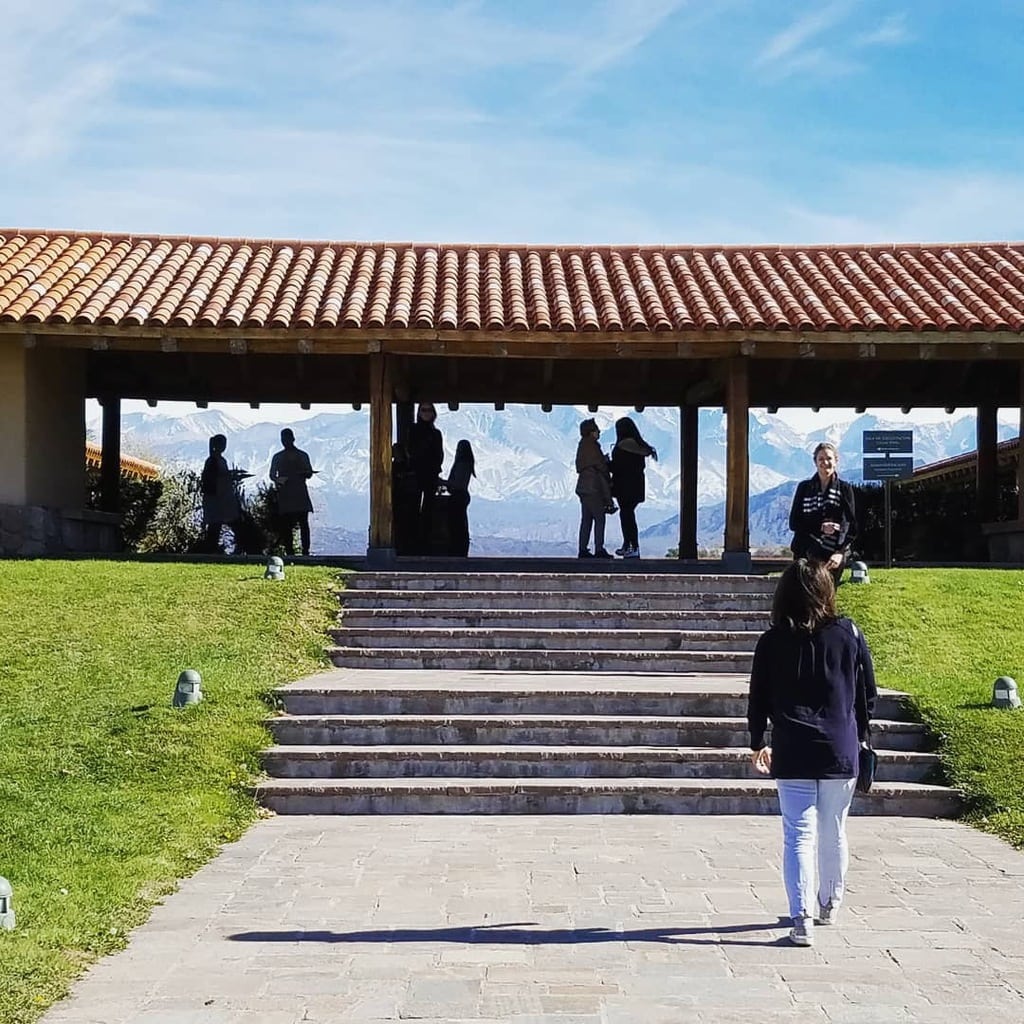 Finca Decero means "from zero" or "from scratch." The name references what was here when a very wealthy Swiss cement tycoon bought this land to establish a winery. Now, the vineyards are full of all manner of red grapes: Malbec, Cabernet Sauvignon, Syrah, and Petit Verdot. You'll want to try them all in a stunning landscape and casa.
Things To Do In Mendoza Argentina
Welcome to Mendoza, the sun-soaked region of Argentina that is world-renowned for its luscious vineyards and awe-inspiring landscapes. Whether you're a wine connoisseur, an adventure seeker, or someone who simply loves to relax and take in beautiful views, Mendoza has a plethora of activities to offer. Here is your ultimate guide to making the most out of your trip to this fascinating region.
Wine Tasting Tours
It's no secret that Mendoza is a haven for wine lovers. Don't miss the chance to tour renowned vineyards, such as Bodega Catena Zapata and Bodega Salentein. Learn about the winemaking process and, of course, sample some of the finest Malbecs.
Hot Air Balloon Rides
Take romance or adventure to new heights—literally. A hot air balloon ride over Mendoza's vineyards offers a unique perspective of the stunning landscape below.
Visit the Parque General San Martín
Looking for a laid-back day? Spend some time at this sprawling park, which includes a zoo, a lake, and plenty of spots for a picnic.
Whitewater Rafting
If you're after some adrenaline-pumping action, look no further. Navigate the rapids of the Mendoza River for an unforgettable outdoor experience.
Aconcagua Provincial Park
Home to the highest peak outside of Asia, Aconcagua Provincial Park is a must-visit for avid hikers and mountain climbers.
Explore the City by Bike
Rent a bike and pedal your way around the charming streets of Mendoza city. There are plenty of bike-friendly paths and parks to explore.
Try Local Cuisine
Don't leave without trying the local fare, including asado (barbecued meat) and empanadas. Pair it with a local wine for an authentic Mendoza meal.
Horseback Riding
Experience the traditional Argentine gaucho lifestyle with a day of horseback riding through the foothills of the Andes.
Thermal Spas
Relax and rejuvenate at one of the region's thermal spas. Cacheuta is particularly popular and offers a range of wellness treatments.
Museo del Pasado Cuyano
Delve into the region's rich history at this museum, which offers a comprehensive overview of Mendoza's past.