Last Updated on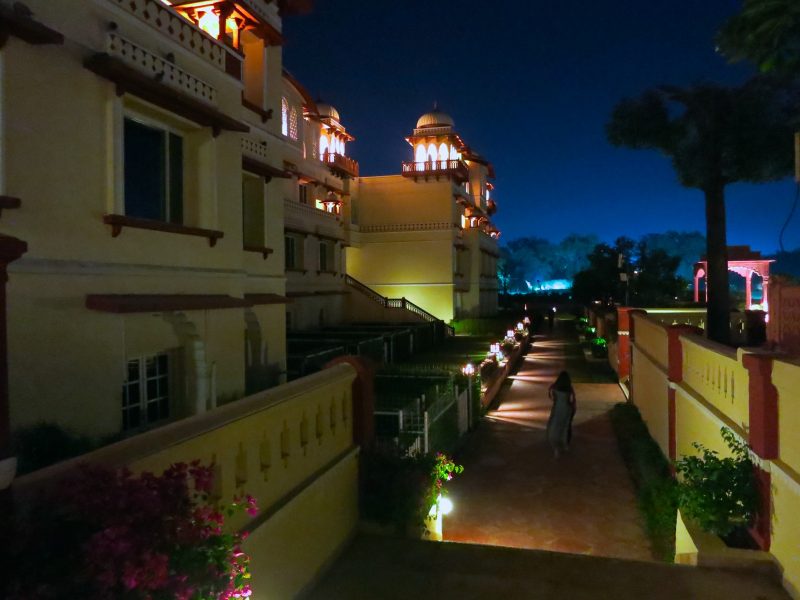 Because it is run by the venerable India-based Taj Group (93 hotels in 55 locations across India, and 16 others – including the Boston Taj and Taj Pierre in NYC – worldwide), the Jai Mahal Palace in Jaipur holds bend-over-backwards service sacrosanct. As with other high-end hotel brands – Four Seasons or Ritz Carlton for example – you know what to expect before you walk in the door, and you won't be disappointed here.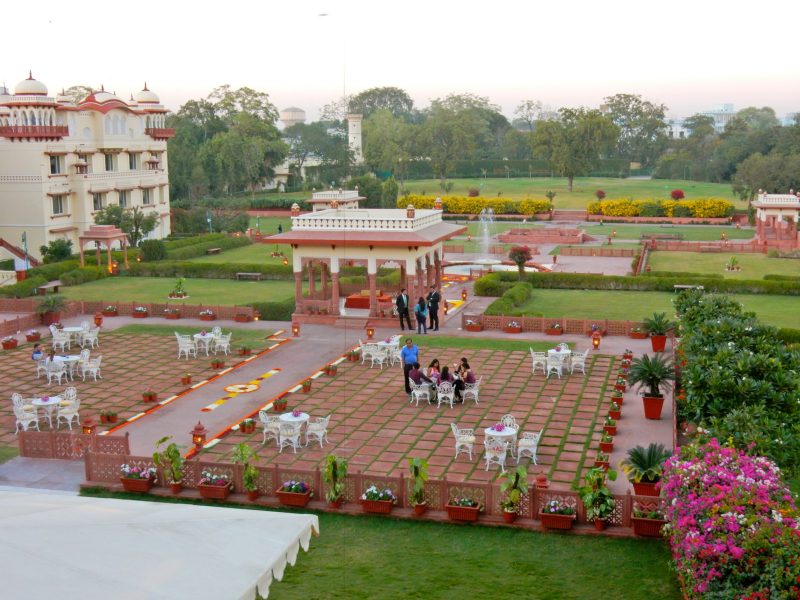 Built in 1745, the Jai Mahal Palace is "a breathtaking piece of Rajasthan's heritage, a great example of Indo-Saracenic architecture set amidst 18 acres of landscaped Mughal gardens". It was home to three Prime Ministers of Jaipur and just recently renovated and turned into a Taj Hotel.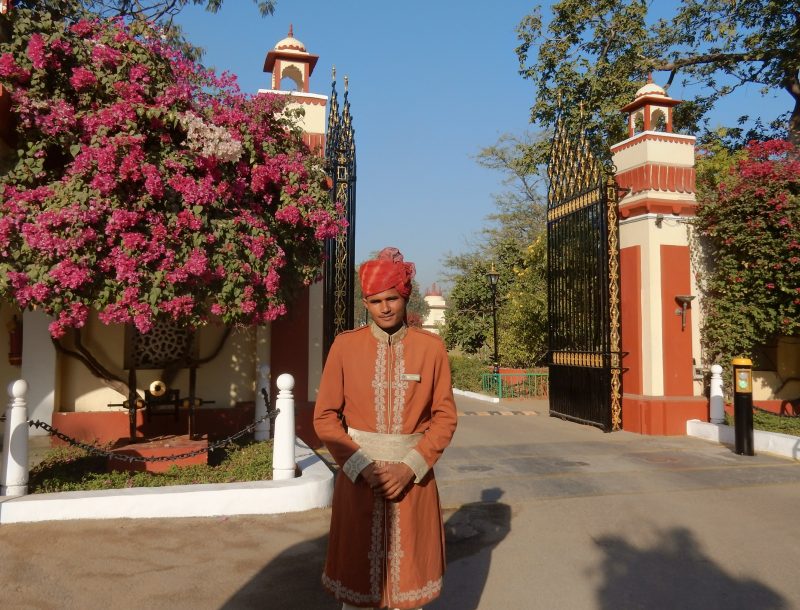 Jaipur can be tough to navigate – its streets a hodge-podge of cows, bikes, scooters, trucks, monkeys, pushcarts, people. It's exciting to explore the city, but necessary at the end of the day to leave those "watch-out" stressors behind. The ornate manned gate of Jai Mahal promises serenity within, especially when the man standing sentry flashes a smile of welcome.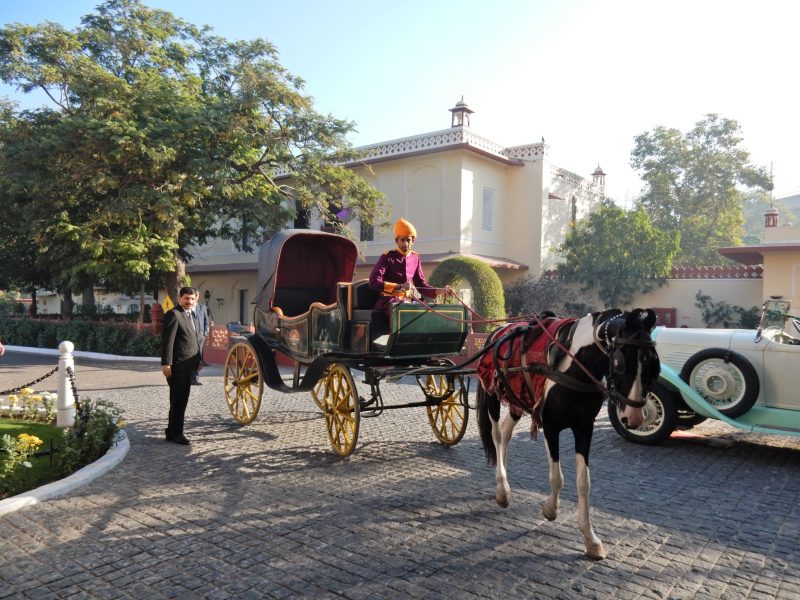 As you commence up the drive, you might see a horse and carriage at the ready to take guests (who arrange for it beforehand) from the gatehouse to the front portico. This is how the Maharajas and Maharanis would have arrived back in the days when this was a royal residence.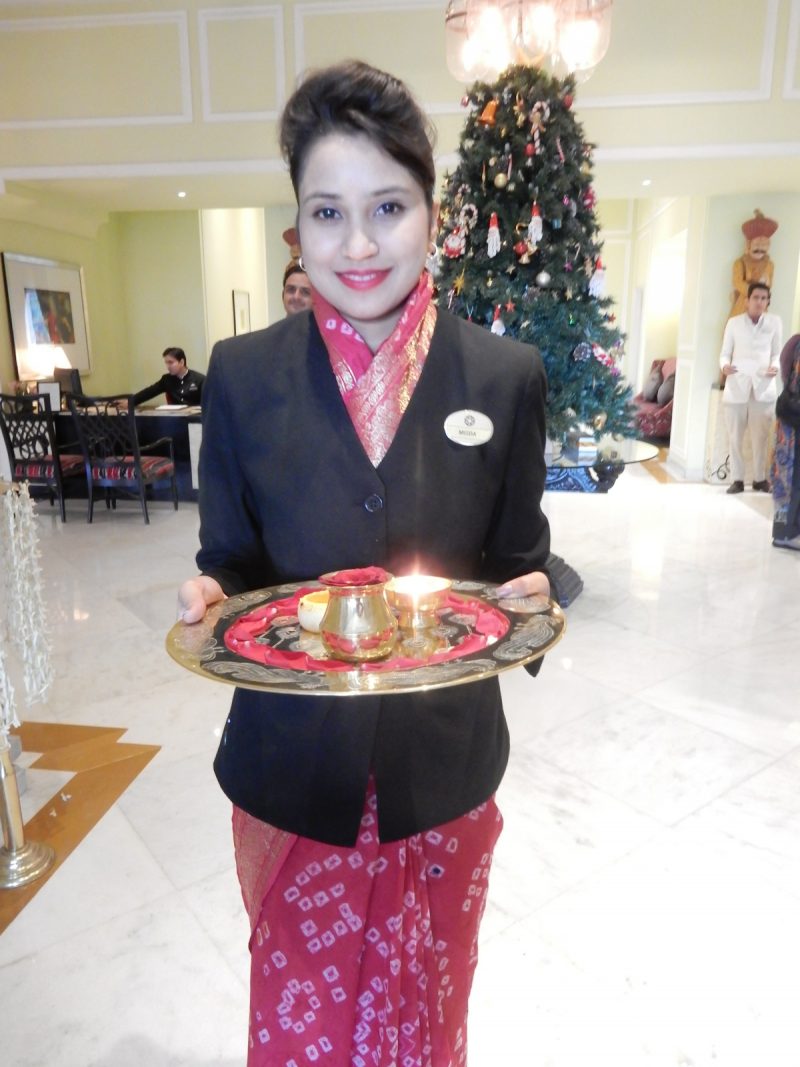 Before you even get through the front door, a sari-clad woman places a bindi on your forehead in greeting, and then invites you to relax in a colorful seating area while you check in. Blood pressure goes down, serenity takes over.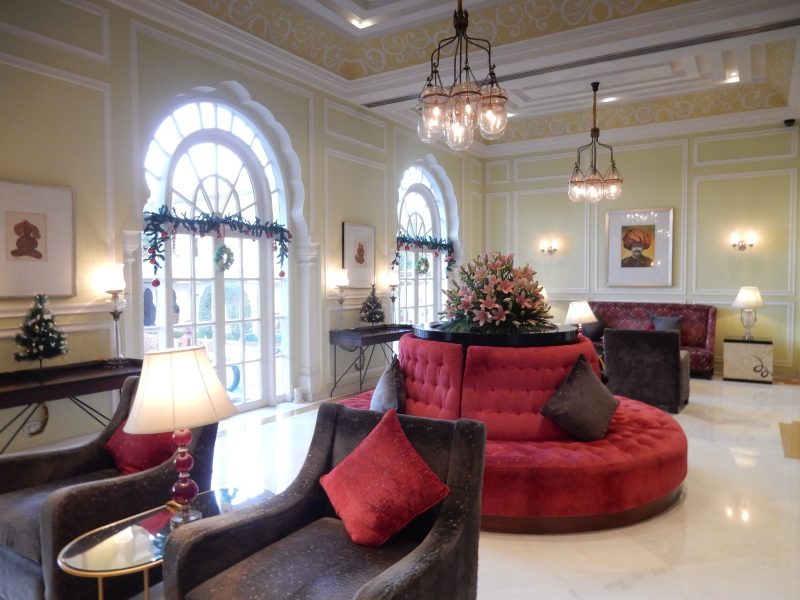 Before heading to your room, a staff member shows you around: outside to the column-lined breezy walkway, overlooking the magnificent gardens (which I learned will be even more magnificent in the future due to the new manager, Ashok Rathore's, intense interest in landscape architecture).
Rooms at Jai Mahal Palace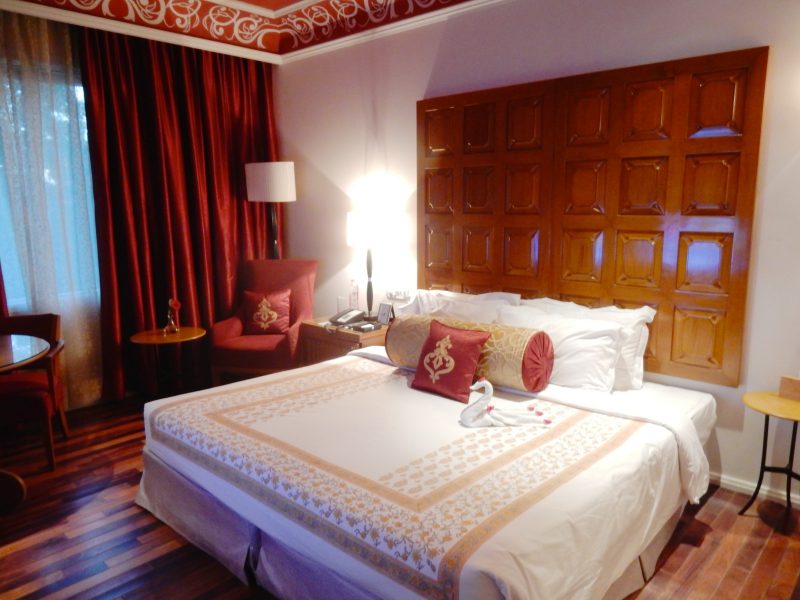 Rooms are regal in crisp white duvets offset by rich red accents, hardwood floors, carved paneled headboard and beautifully stenciled ceilings.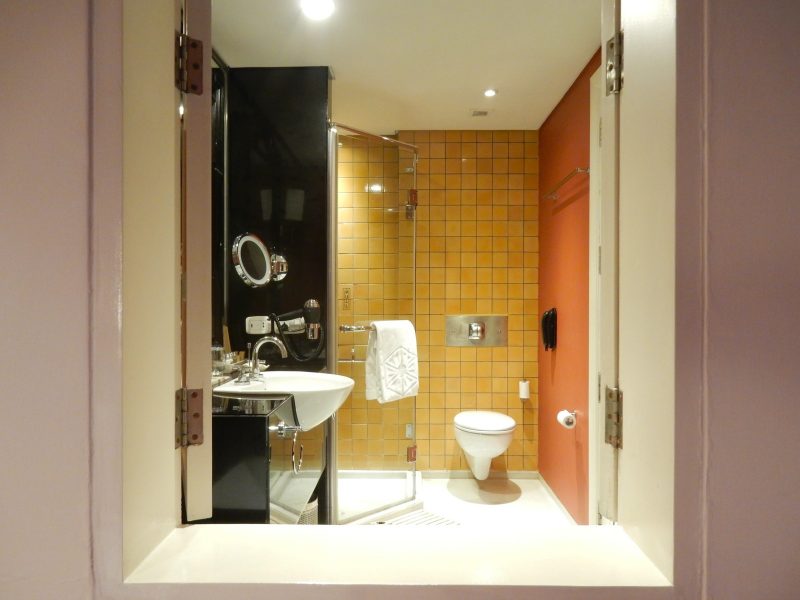 Deluxe rooms feature peek-a-boo bathrooms, renovated with glass showers and granite sinks, that can be viewed from the bedroom, also richly designed in black, gold and rust colors.
Dining at Jai Mahal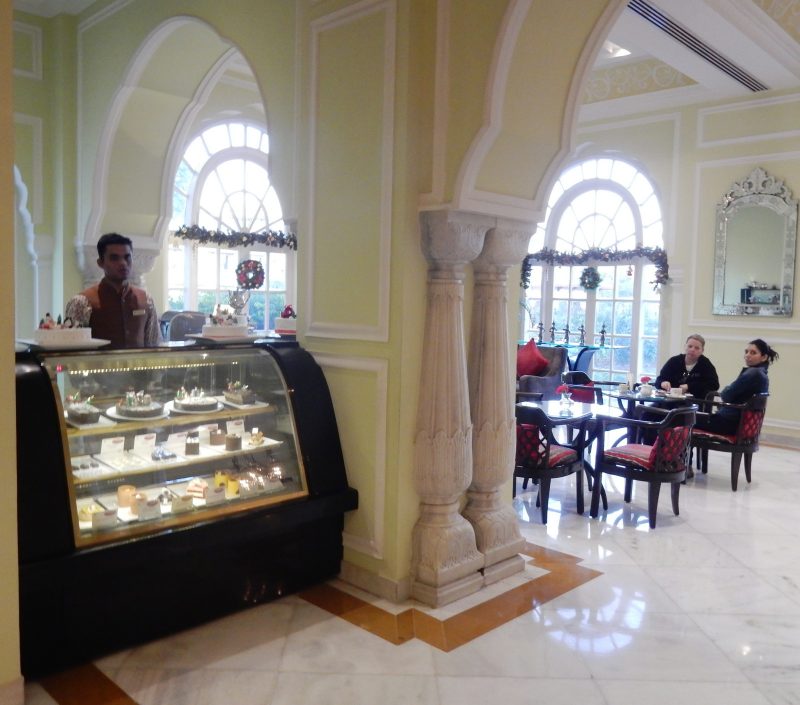 With several restaurants on site, guests need not leave the premises for what is now "destination dining," thanks to new Executive Chef, Amarendra Mishra.
The first you'll encounter, strangely, is the French La Patisserie – right in the lobby. A stand-alone kiosk, this small bakery provides a quick afternoon pick me up – with cakes and cookies, tea and espresso.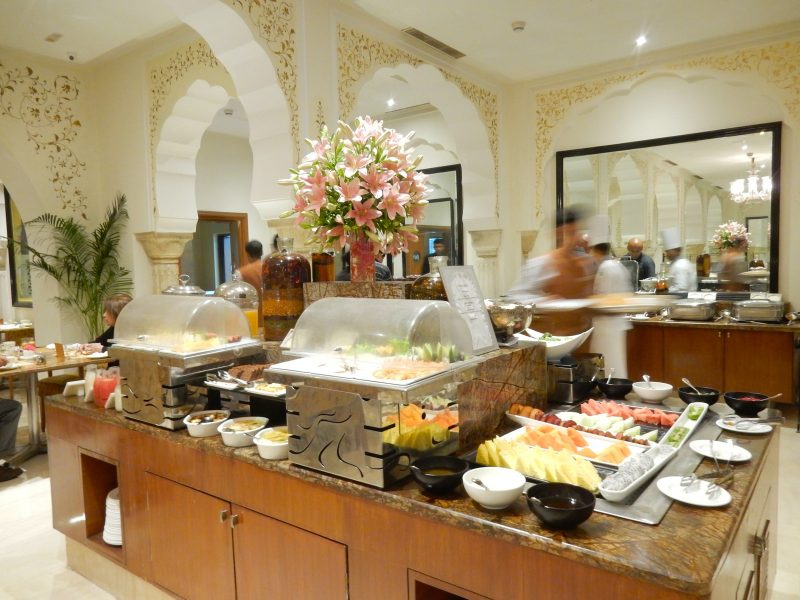 Marble Arch – grand but casual – is still a lovely space featuring, yes, marble arches and outdoor seating. It's also where you'll find an array of breakfast choices each morning, both as a buffet and a la cart.
Giardino – if you need a break from Indian food, this outdoor Italian restaurant (by the pool) is a good choice.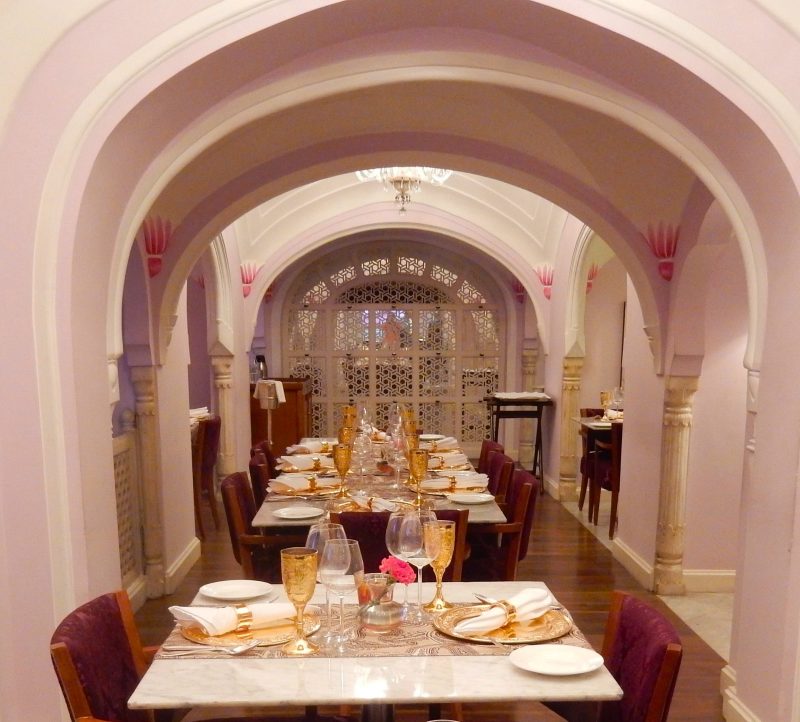 Cinnamon – For an ultra classy, fine Indian dining experience, in a lilac and gold hued space, Cinnamon is my pick. Indian chef, Rajesh Ojha tweaks traditional specialties and the result is a spectacular meal both familiar and new, served with style, plated beautifully and spiced to your preference.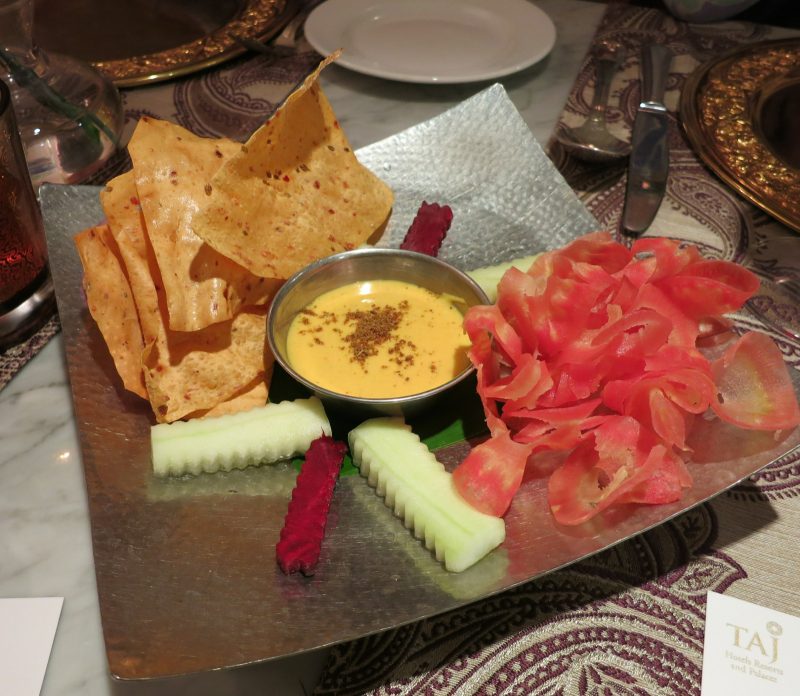 Curries, kabobs, and breads in particular shine here.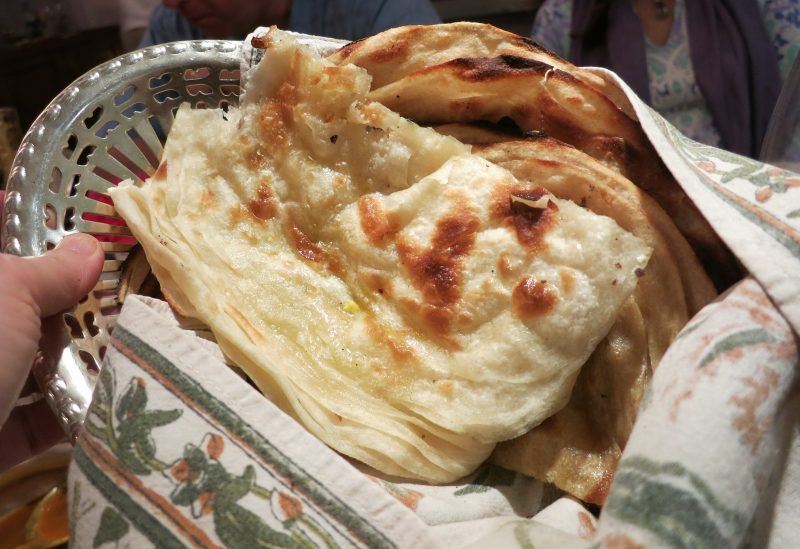 We couldn't get enough of the flakey-chewy multi-layered paratha and the perfect mouthwatering garlic naan. My advice is to let the chef choose the meal (around your dietary preferences). You will not be disappointed.
Jai Mahal Palace Amenities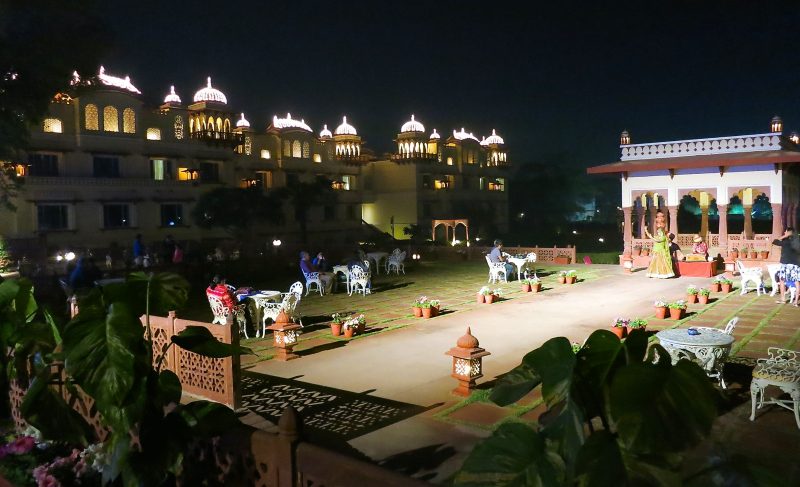 Nightly Dance and Cultural Show
Outdoor Pool
Morning Yoga
Business Center
Fitness Center
Just the Facts
Rooms start at $200 per night and include wi-fi, breakfast and evening entertainment.
For advice on what to do in Jaipur – check out THIS POST.