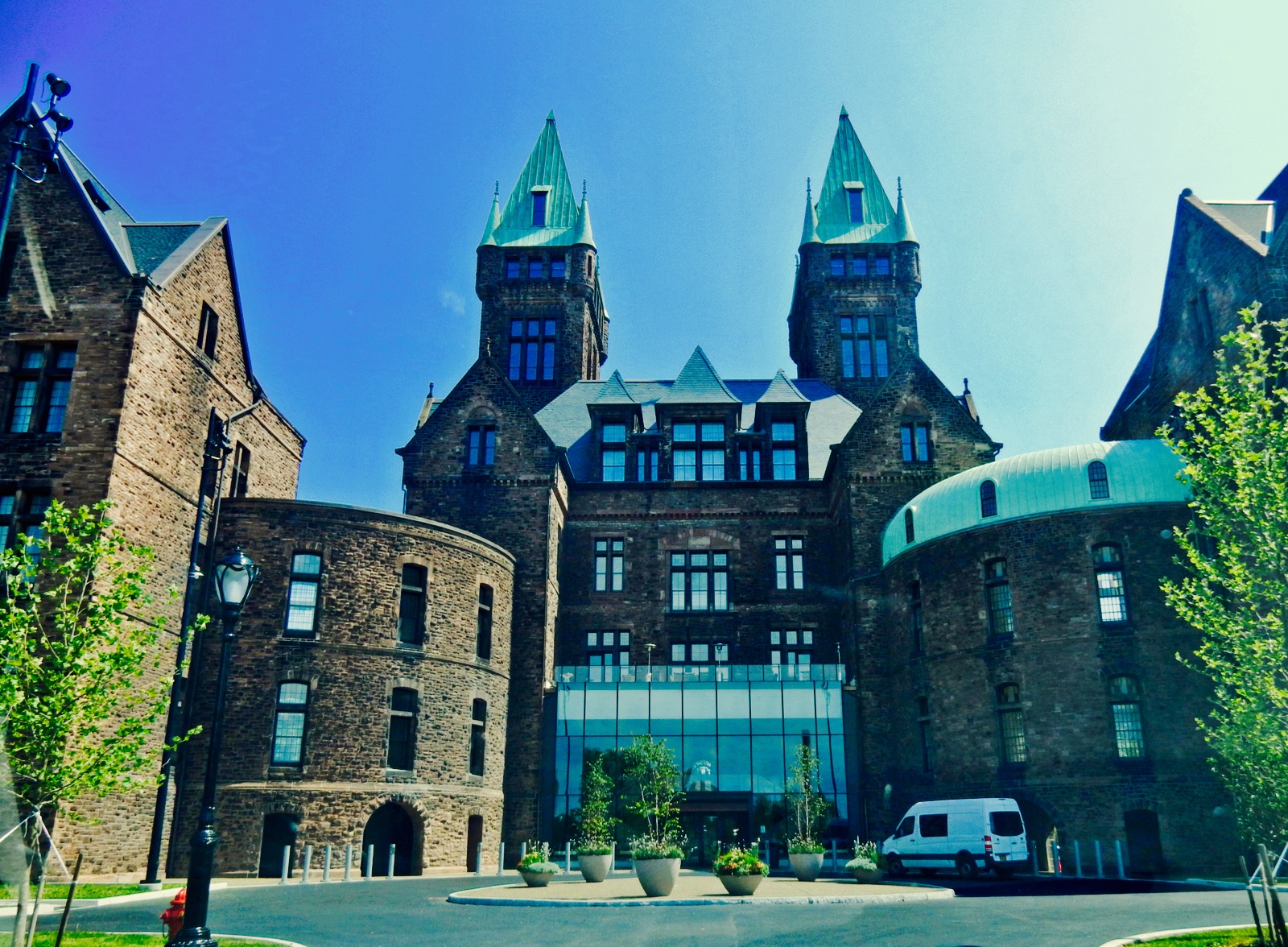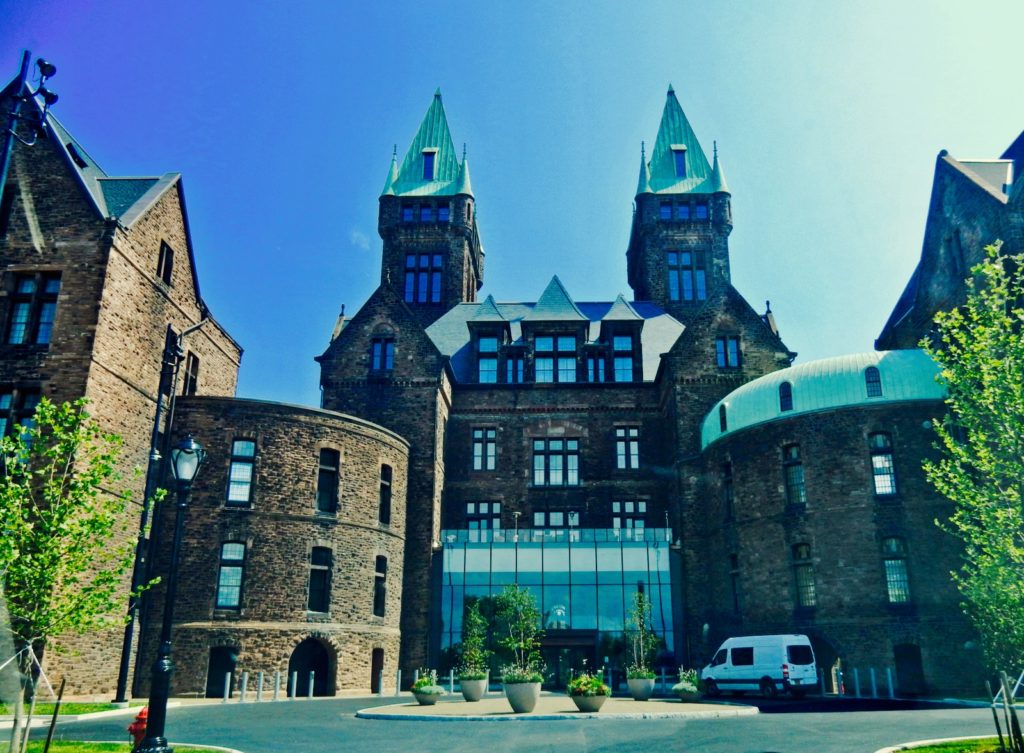 STAY: Hotel Henry
**Hotel Henry closed mid-2021 due to Covid, but is slated to reopen as The Richardson in a date TBD.
This write-up as is for historical reasons only.
Hotel Henry was once the H.H. Richardson designed Buffalo NY State Asylum for the Insane. Built in 1872 as a compassionate, sunlit residence for several hundred mentally disturbed patients, it became overcrowded and, well, less sunny and compassionate over the years.
The psychiatric hospital closed in the 1970's, leaving the building vacant for decades until the Richardson Center Corp., completing Phase One of a several phase project, transformed it into a stunning, bright, modern, and eminently hospitable 88-room hotel, with corridors so wide, they are used for special events.
What was once a secluded mental health facility is now seeking to engage with the community, and from the looks of it, the Buffalo public is excited about this new establishment. A hundred people were expected to attend a soft-opening tour. Over 2,000 showed up.
Billed as an "Urban Resort," Hotel Henry has no golf courses, pools, spa services (for now), or anything to indicate the type of "resort" that most travelers expect. Instead, the surrounding city of Buffalo – its cultural institutions, its architecture, its adult playgrounds – are the treasures to be enjoyed. The "resort" in other words, is the design-rich city of Buffalo itself.
First Impressions of Hotel Henry
Hotel Henry, located a few blocks from the world-class Albright-Knox Art Museum and Burchfield Penny Museum, is nestled among the campus buildings of Buffalo State University (though not part of the school, the hotel will offer practicum for students pursuing a degree in Hospitality), so your GPS is correct when it turns you onto college streets.
H.H. Richardson's architectural design was so fashionably unique in the mid 1800's, the Richardson Romanesque style became all the rage.
Fortunately, the Richardson Center Corporation preserved the magnificent and imposing structure, clad in dark Medina Sandstone and brick. Its two ornamental watchtowers now stand sentry over the hotel guest parking lot.
Park your car and enter through a glass lobby built over the original entrance. There are signs pointing you in the direction of an elevator, which you must take to the 2nd floor reception desk to check in.
On your way, pass the Lipsey Buffalo Architectural Center. This architectural organization provides an educational component and in-house museum, focusing on Buffalo's prominent architecture. "The permanent collection is not within the hotel walls, but outside in the city itself."
Interior designers have taken care not to "kitsch" things up, so as not to insult the dignity of past patients. Décor, though stunning, is subdued in almost every way but art, which is used effectively to enliven walls in common areas and throughout the in-house restaurant, 100 Acres.
Guestrooms at Hotel Henry
There are 28 different configurations of rooms – all with 16 or 20 ft ceilings, high windows, cashmere-like throws, and some of the most comfortable beds I've ever had the pleasure to dive into. They're dressed in modern purple/off white hues, beaded silver wallpaper, and upholstered headboards.
A photo of part of the building is printed on silly-string-ish acoustic tile. These do double duty as sound muffler and atmosphere enhancer. For such a large volumes of space, rooms feel like a cozy contemporary nooks.
Each guest room was created from 3 patient rooms. The Hospital was progressive when built. Each 2,800 sq. ft. corridor was designed as large sunlit space where patients could socialize. Now, there are 14 guest rooms on each of these light-flooded hallways. The hotel staff takes great delight in customizing programs, parties, meals, and even yoga – in these spaces.
Dining at The Henry
The in house restaurant, 100 Acres, is spread out among several rooms.From all accounts, the food is as excellent and beautiful as the setting.