WHY GO: For off-price shoppers, or shoppers of any kind, Freeport Maine is a glorious place. Of course, Big Daddy, L.L. Bean, led the charge here, making way for Brooks Bros, Cole Haan, Banana Republic, Coach and a slew of luxury name brands.
Come for the goods, stay for a "Traditional New England" hotel experience on this shopping frenzy Getaway.
Things to Do in Freeport Maine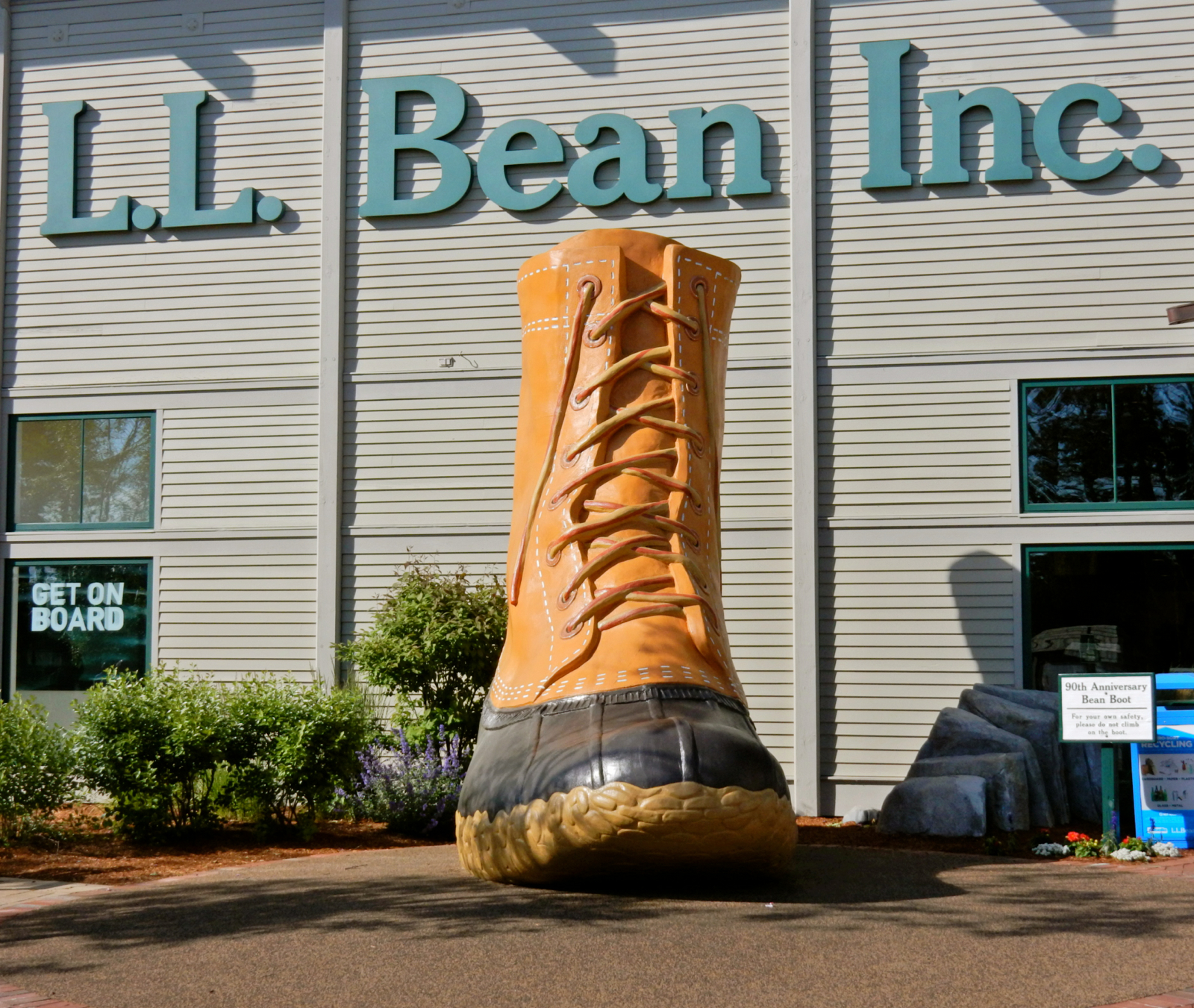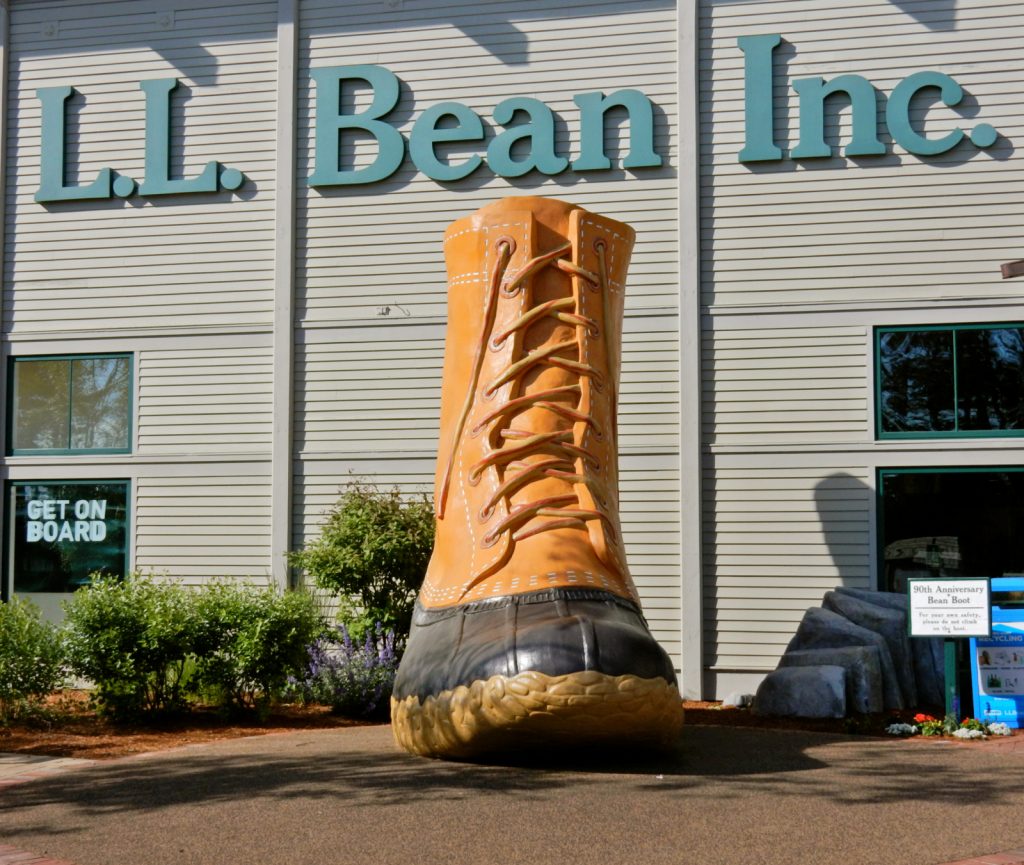 This is why you come here. With lifetime guarantees on all its products, LL Bean did not become a trusted mega brand by accident. It's signature Muck/Hunting boot turned 90 years old in 2016, and now there are so many more styles to choose from.
The LL Bean complex, open 24/7 all year, is as big as a college campus – with specialty stores around a center courtyard. You can spend hours in them, and then some.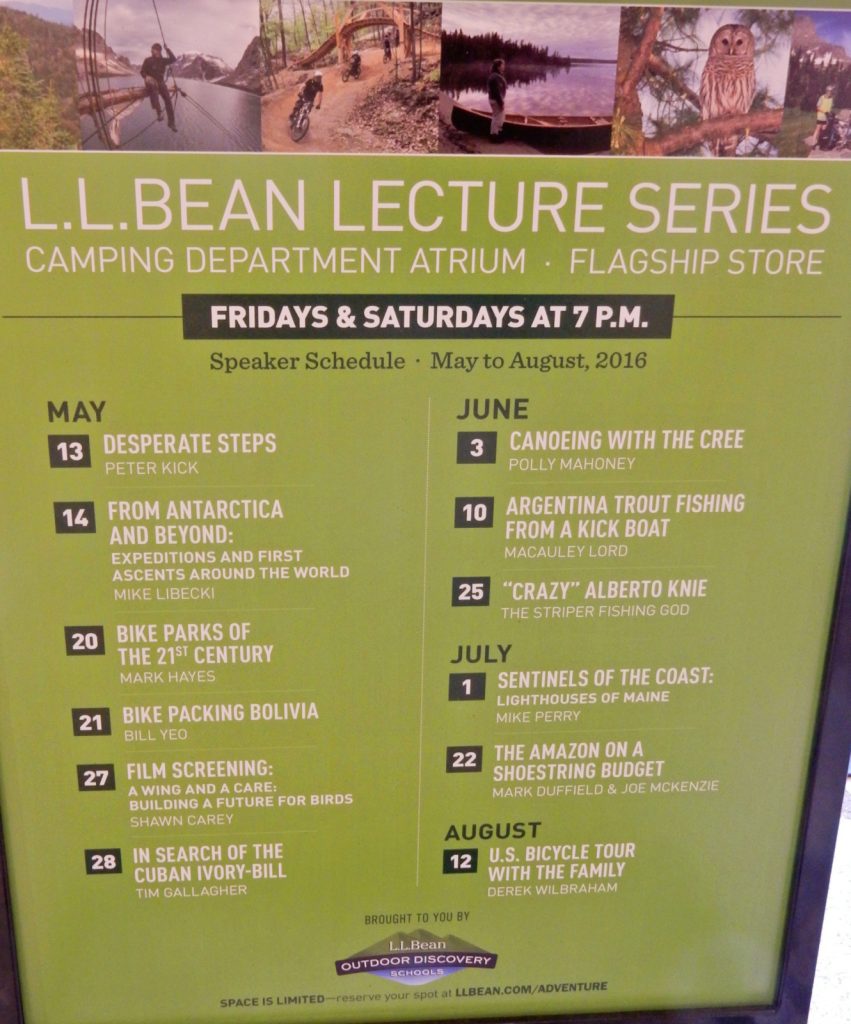 DO: LL Bean Lectures, Concerts and Events
There's always something going on at the Freeport Store.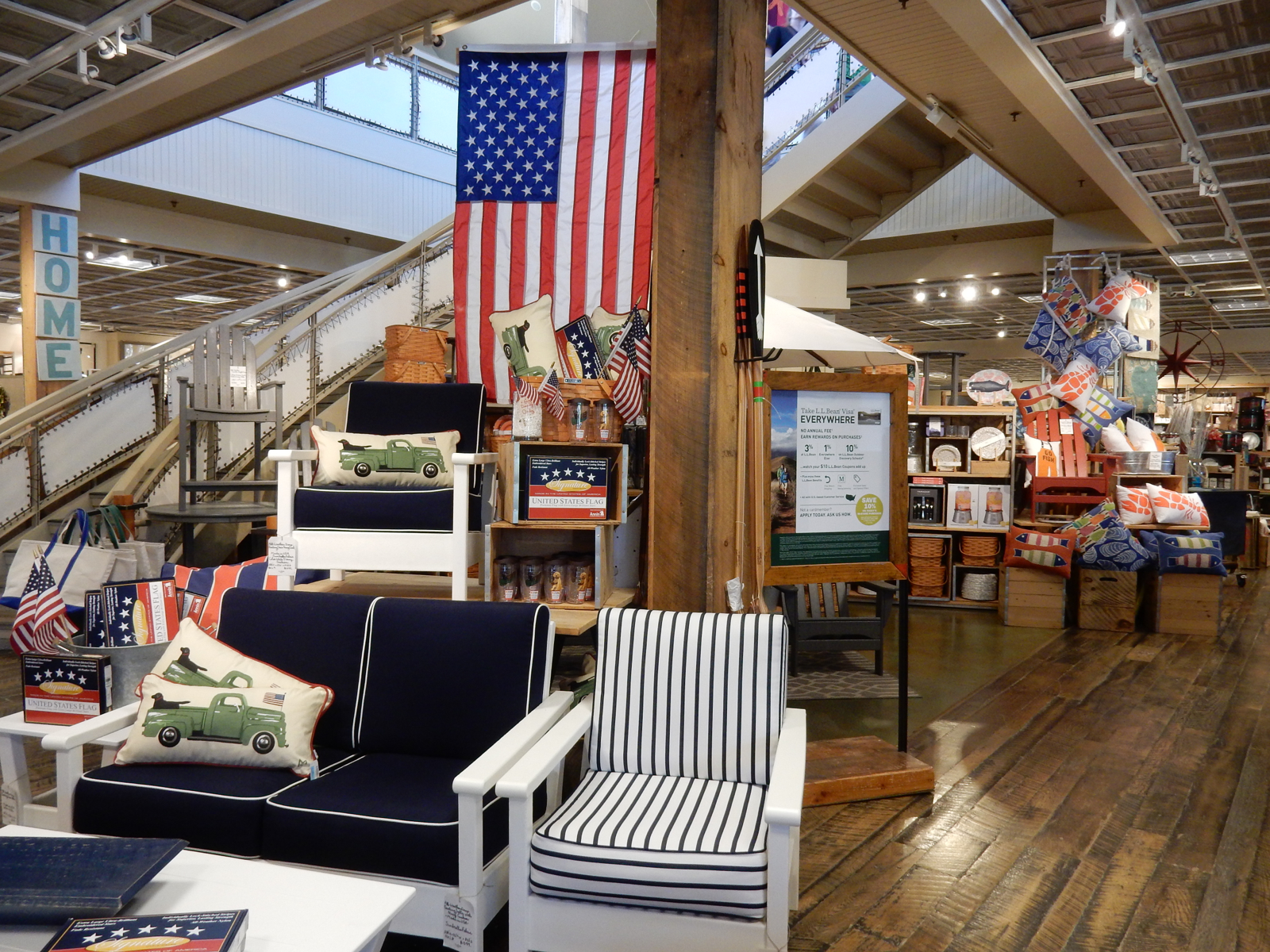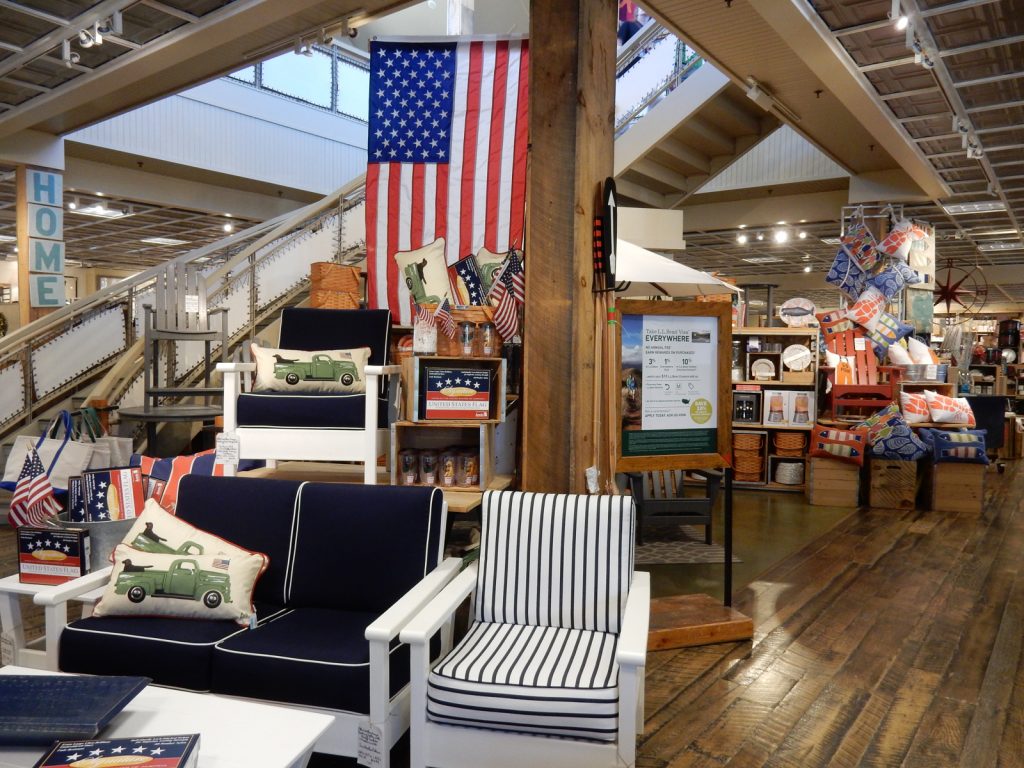 Get out there, on the water, on the trail. These workshops and classes inspire and teach.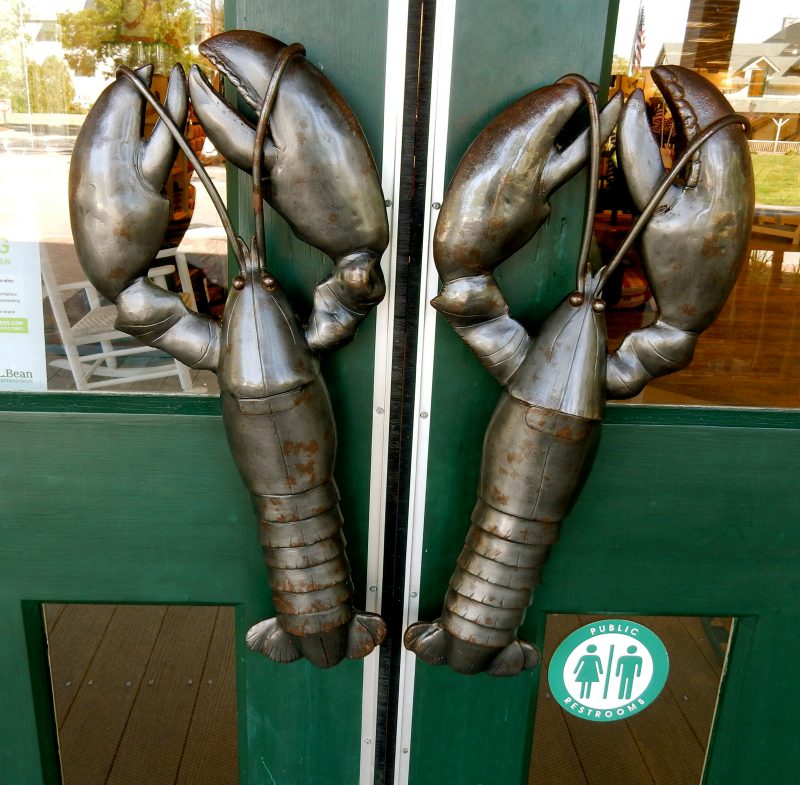 SHOP: Freeport Outlets Luxury Outlet Stores
Calvin Klein, J. Crew, Orvis, and dozens of other off-price shops. You don't even have to get in your car. Freeport, anchored by LL Bean, is one big outlet mall offering world class shopping.
Sand dunes on the coast of Maine? Yep, they are here, and you can pretend to be Lawrence of Arabia while walking the hills of sand. It's quite quirky, and fun.
Where to Stay and Eat in Freeport Maine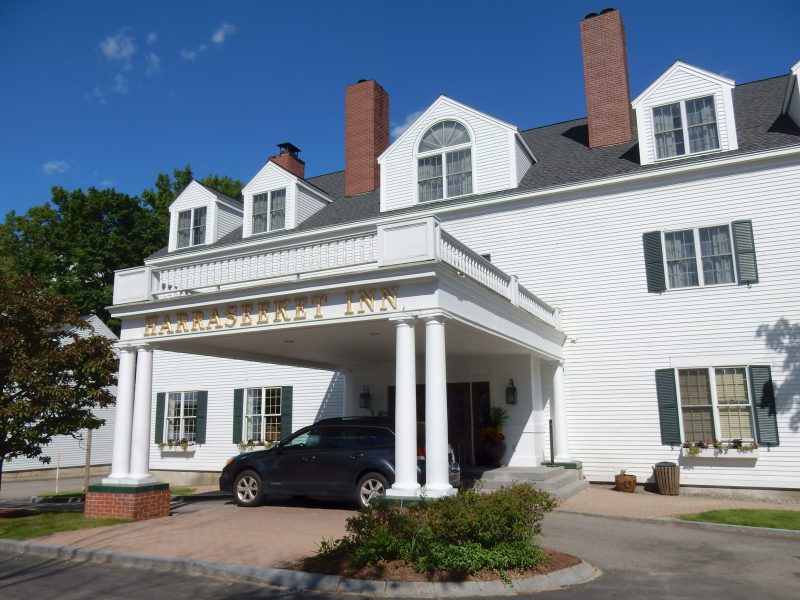 The biggest surprise about the old New England style Harraseeket Inn is its age. Appearing to all the world like a hundred year old country inn, the lodging is just 30 years old. Harraseeket is the brainchild of Nancy Dyer Gray who saw a niche in Freeport Maine, a town anchored by major retailer LL Bean, and filled it.
Gray's family members were old hands at running inns. Nancy's parents owned the Birch Island Lodge in Maine and Gloucester Traveler in MA. Her sister, Jody, owned and ran the Mystic Inn in Connecticut.
Nancy served as President of the New England (and Maine) Innkeepers Association, and was the first woman chairman of the Resort Committee of the American Hotel and Lodging Association. She knew a thing or two about running a good inn.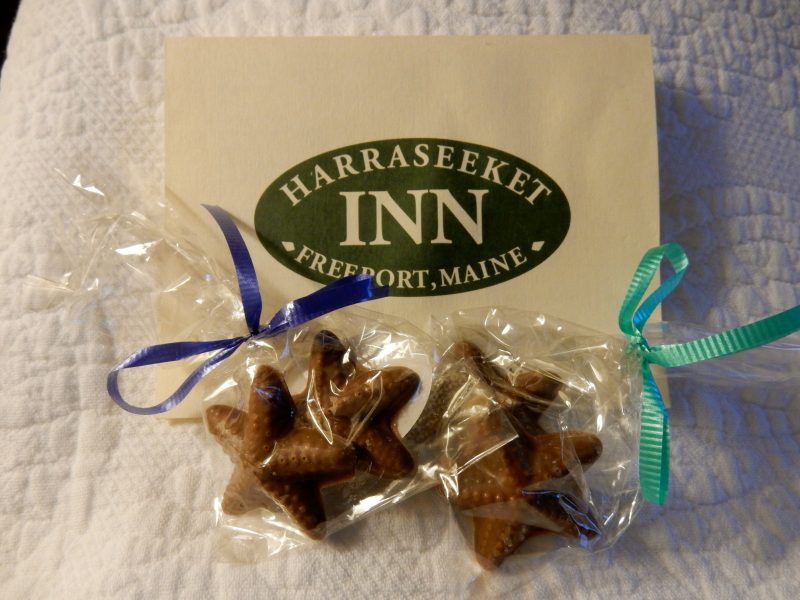 Now, Nancy's son, the very hands-on Rodney "Chip" Gray, manages the Harraseeket. Chip is all about keeping the inn "green" in the environmental sense, and food organic and local.
This, too, is a surprise in a place that has all the hallmarks of traditional and touristy lodging. Who knew the Harraseeket is so forward thinking? (Chip is quick to point out, however, that in the olden days, all resort inns and hotels were "farm to table." Produce and meats were always purchased from local farmers).
First Impressions of Harraseeket Inn
Sprawling and whitewashed, Harraseeket Inn sits on a busy street just a few blocks from the center of town, and bustles with activity every day. When I pulled up to the front door, several other cars were parked in the temporary parking area in front. (Hotel parking is around back).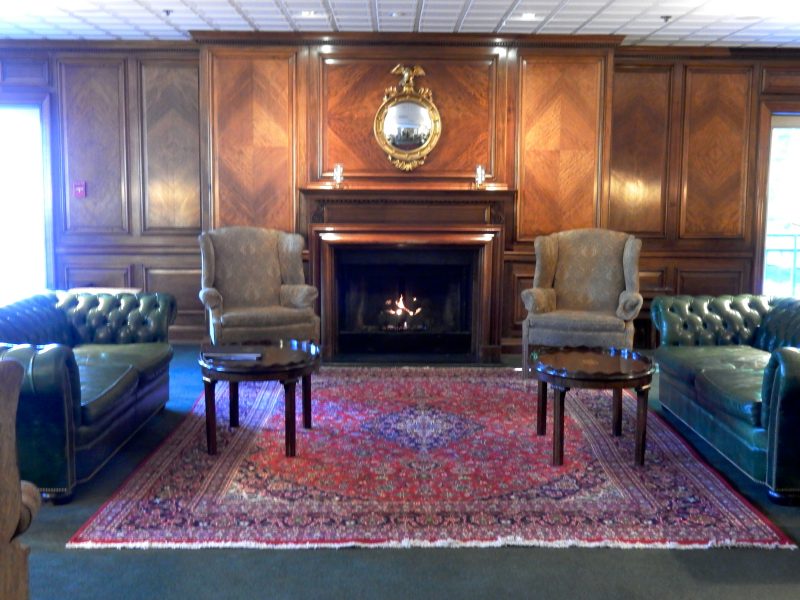 Check in is friendly and quick, and includes a map of the property and town. My room – "take a right towards the Tavern and another right at the indoor pool" – was easy to find. But yes, a walk.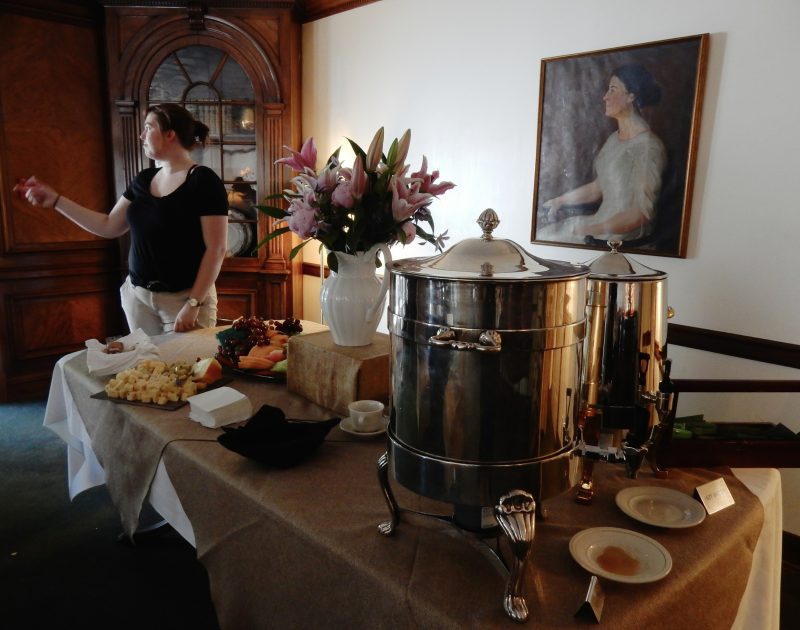 The Harraseeket is not a fancy place. But it is uber relaxed and comfortable, with upholstered wingback chairs in floral print and a fire glowing in the fireplace. It's the kind of spot people return to every year, and then tell their friends about.
Employees, like the charming Maria, who helps serve daily afternoon tea (with cheese and fruit, complimentary to guests), tend to stick around a long time, too.
The Harraseeket draws slews of multigenerational visitors from the U.S.A in summer, lots of Europeans and Mid-Atlantic empty nesters in the fall, and Holiday shoppers through January. They stop over on the way to Bar Harbor or Canada. Or, for those an hour or two away, to take advantage of very generous packages, just to "get out of town."
Rooms at Harraseeket Inn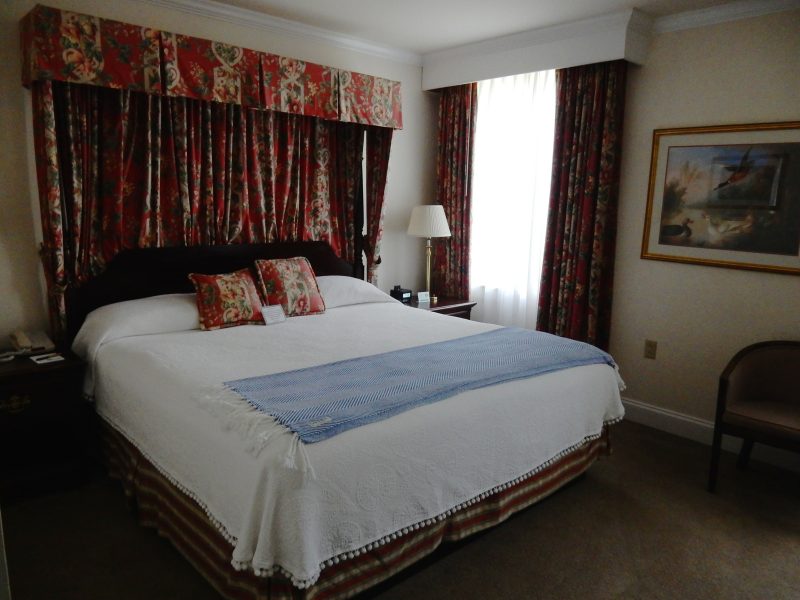 All 93 rooms are dressed in traditional décor. White quilts on beds and sky blue throws are capped with vibrantly colored floral window treatments to add texture and interest. It's what you might expect if you stayed at a rich uncle's house in New England. Comfortable, with a hint of panache.
Dining at Harraseeket Inn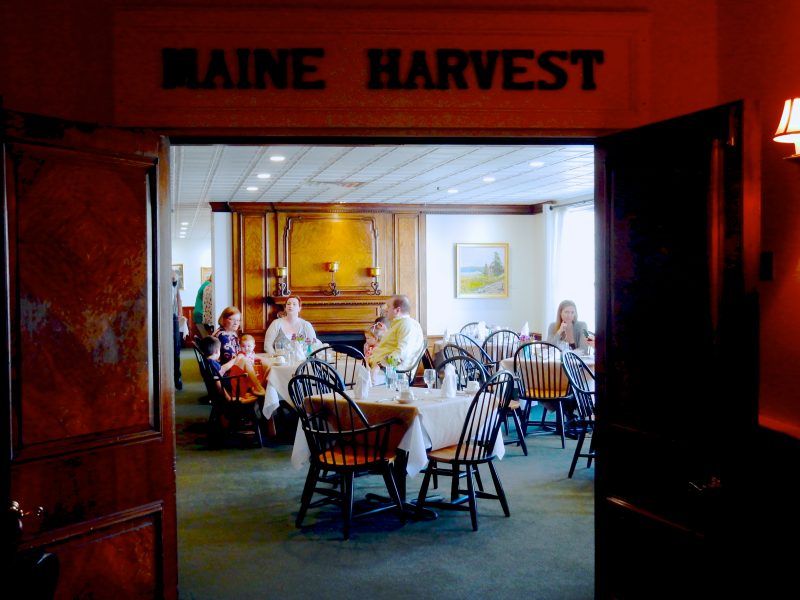 There are two restaurants on site: Maine Harvest (fine) and Broad Arrow Tavern (casual). Both source locally, to the point where "come July, you'll see six trucks full of squash from area farms," says Chip.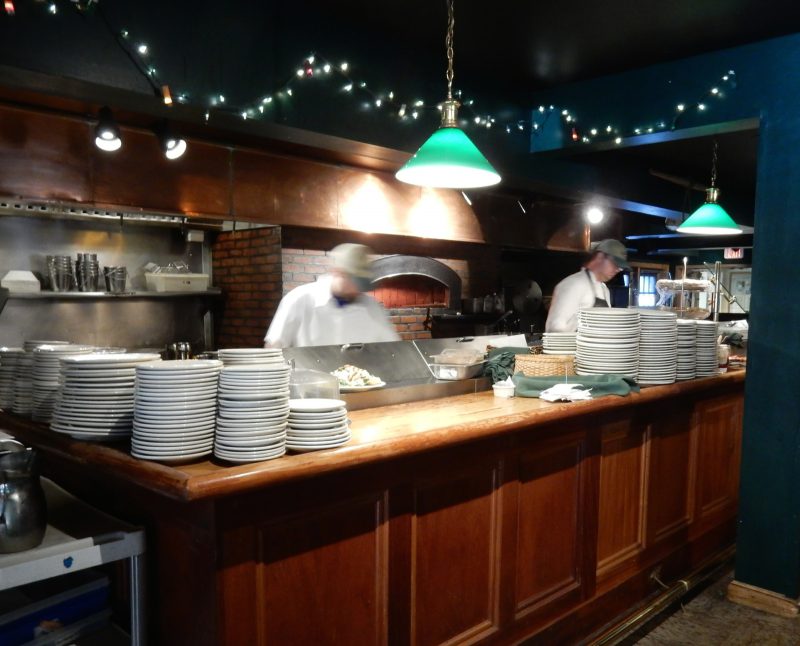 The Inn works with local lobstermen and farmers. Restaurant menus list the produce, seafood and meat suppliers by name. Chefs go so far as to cultivate purveyors to get the ingredients they want.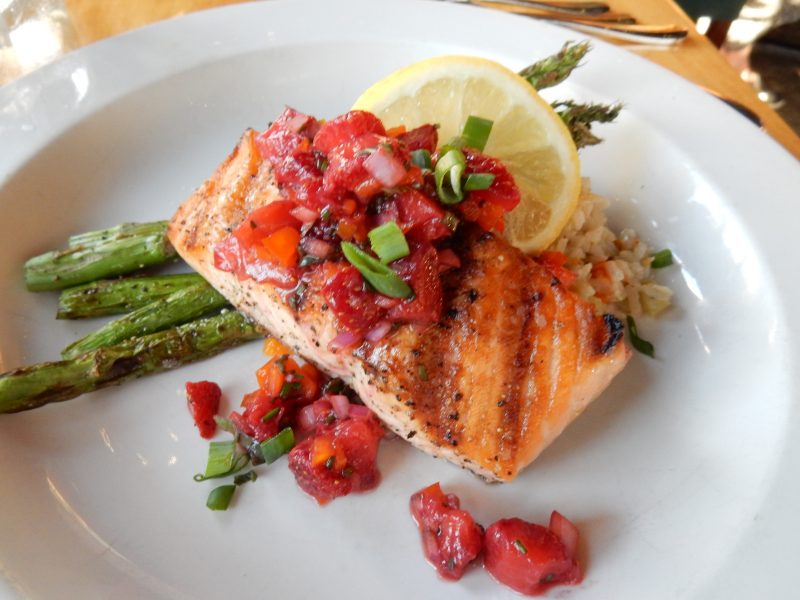 This is reflected in the quality of the food that comes out of the kitchens. I ate at the rollicking Broad Arrow Tavern, a favorite of craft-beer lovers, and ordered the Atlantic salmon. Cooked exactly to my specifications, it was outstanding, and fresh – as was everything else on the plate. Other patrons rave about the Chowder and Lobster Roll as well.
Harraseeket Inn Amenities
Afternoon Tea (3:30-4:30) for guests.
Indoor pool.
Lovely gardens with firepit.
Rooms $130-$350 depending on size and season. Check for great packages.