Last Updated on
Where else can you spy an Atlantic Ocean sunrise through a porthole window in your shower? This 8 room inn (13 rooms in total with the Bullfinch House across the street), perched over a rocky coastline, stands about a mile from town, and is perfect for the traveler who cares less for stylized perfection and more about a friendly, accommodating welcome, hearty breakfasts, warm and "we can get it for you" staff, and yes, of course, stunning scenery. (Read: if you are the kind of person who is personally affronted by chips in railing paint or tiny cracks in bathroom tiles, or makes a fuss about "vintage" decor, don't book here).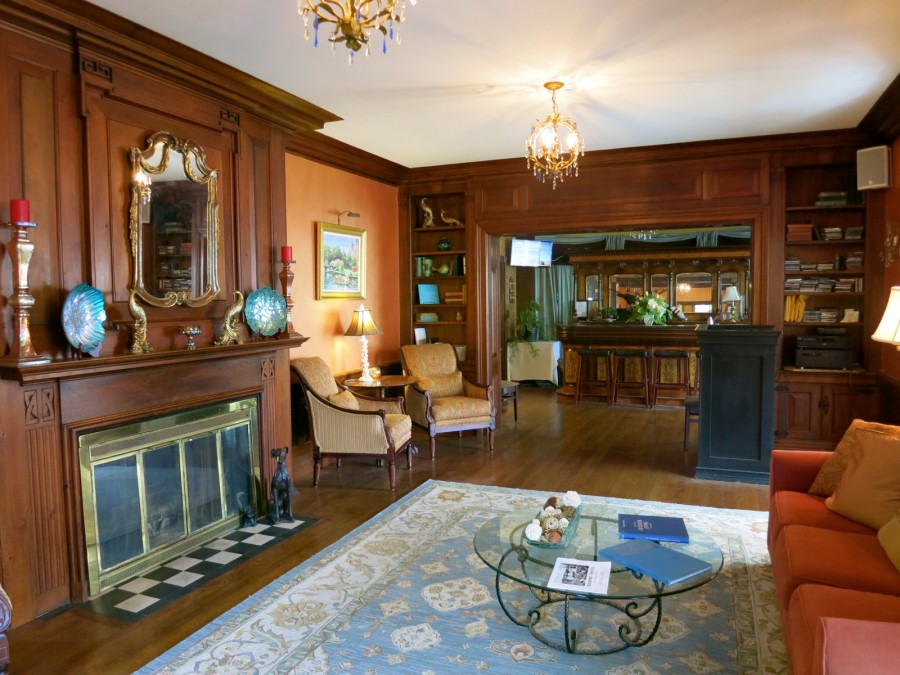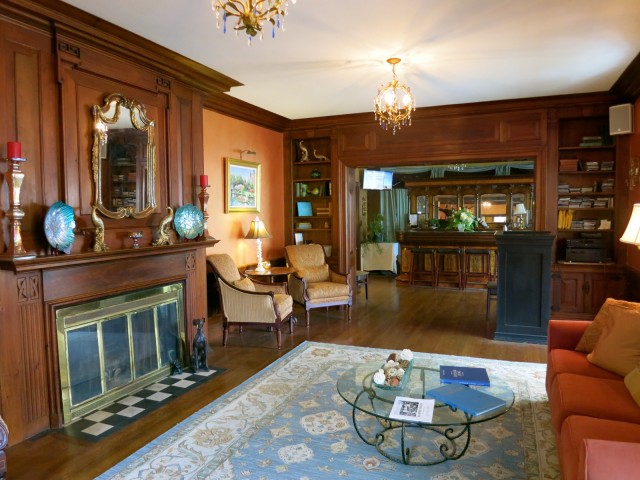 The setting – off a main road on a windswept rise over the Atlantic Ocean – has something of The Ghost and Mrs. Muir about it. Walk inside to a small reception area and beautiful wood-paneled lobby/parlor that evokes the burnished interior of a clipper ship. Manager, Mike, is courteous and helpful at check-in, with plenty of recommendations for touring the area.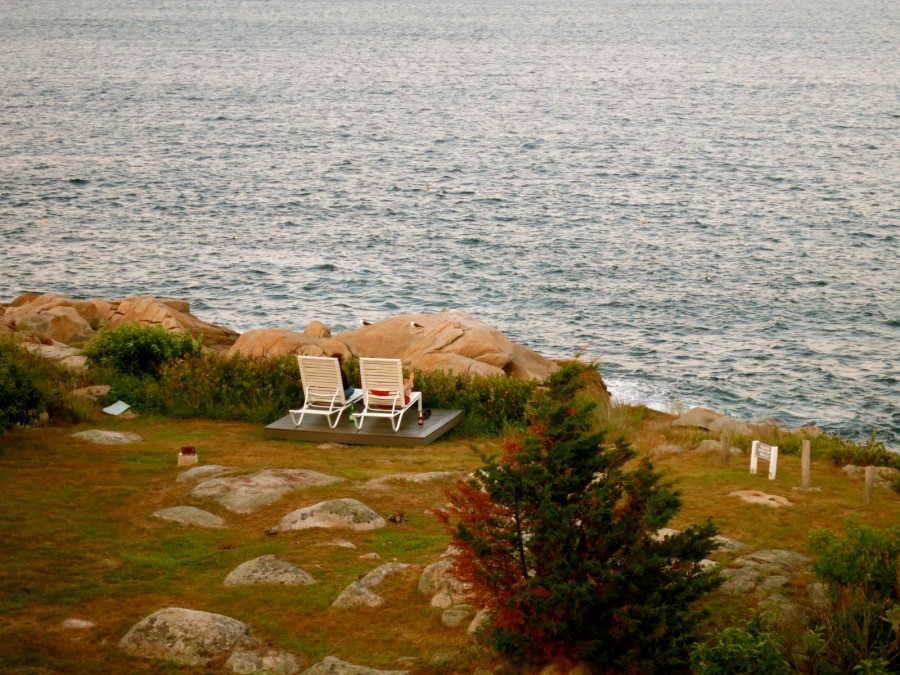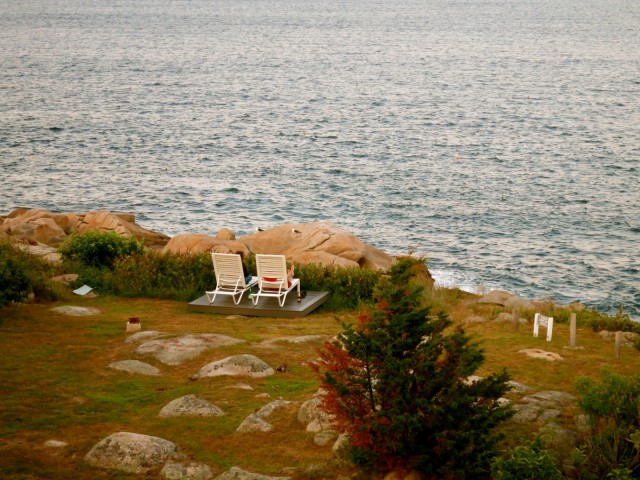 The grounds are magnificent – dotted with lounge chairs for maximum ocean-appreciation and wave-watching. There's also a saltwater pool enclosed in a fenced off area that is popular with families.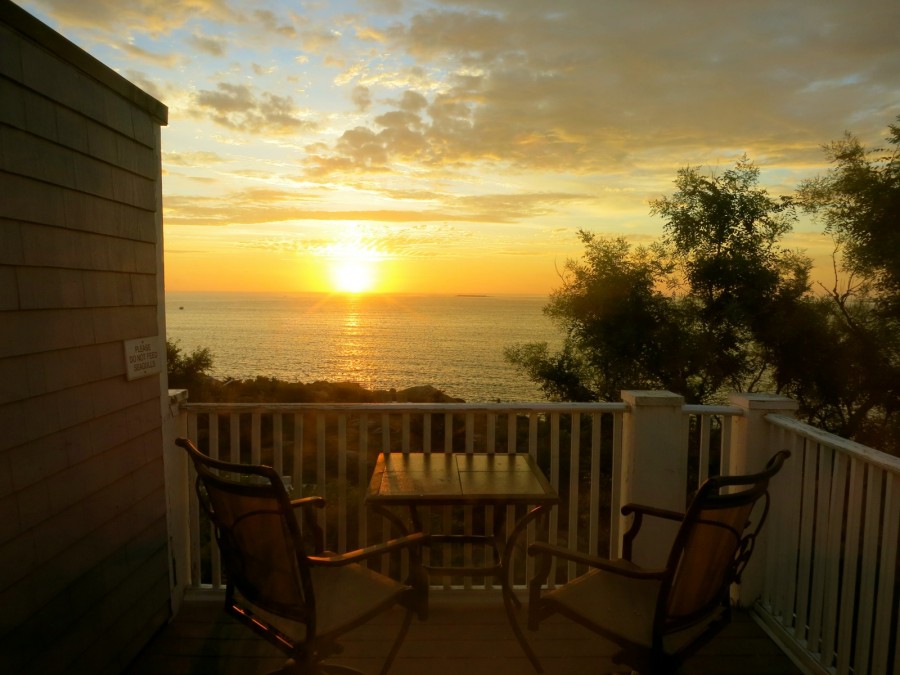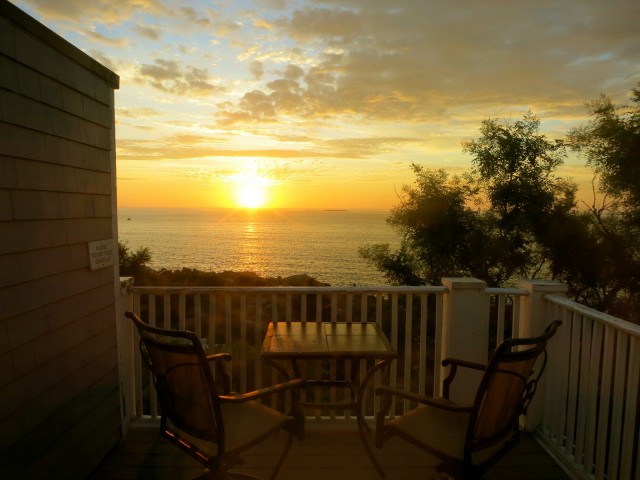 Ask for Sovereign of the Seas – on the third floor – a corner room that affords 180-degree views of the Atlantic. Décor is retro Yankee (off-white walls, sheer curtains, antiques, maroon wingback chairs, push-button phone, ship model, and a walk-in closet that features a real, full-sized ironing board and built-in shoe shelves!) with large flat screen TV. The spotless bathroom is dressed in '80's mauve and grey – with that unique porthole window in the shower. The room's best feature, however, is a small private deck from which you can watch the sunrise.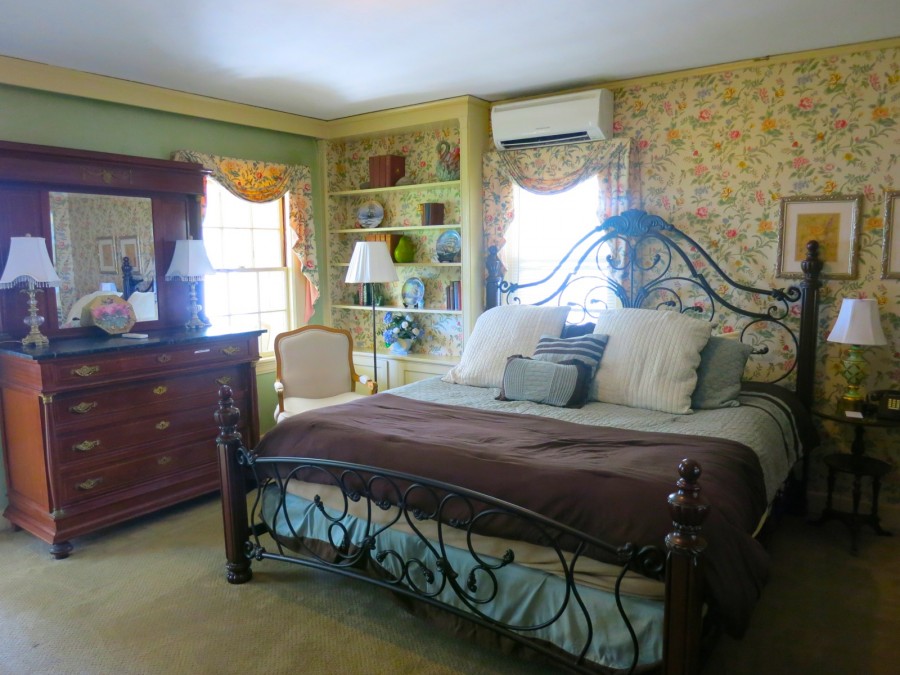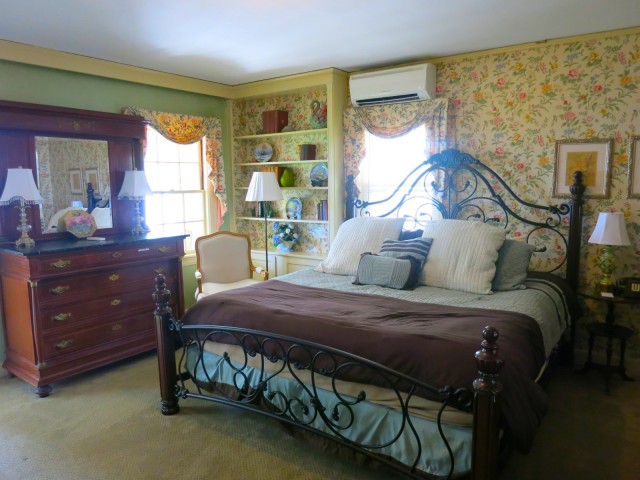 There's also a deck off the room below – Flying Cloud – informally called the "JFK Room" because John and Jackie Kennedy opted for those accommodations (as did Paul Newman and John Lennon).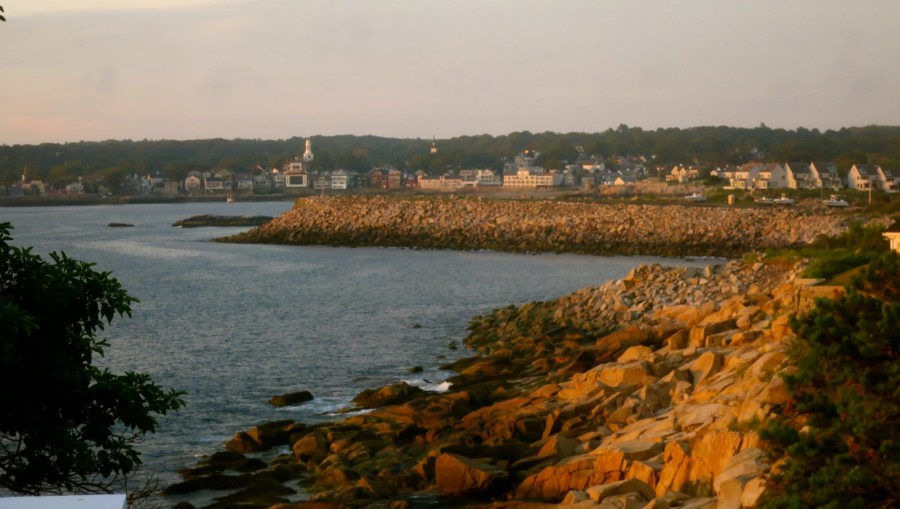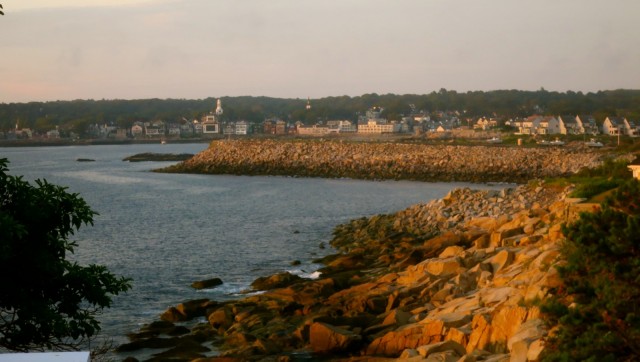 I kept my windows open and fell asleep to the sound of wind and waves crashing on the rocks, and awoke to birds harmonizing outside, thankfully announcing that astounding sunrise (at 5:30am!). There's a sense of tranquility and wellbeing here that review sites just can't convey.
Dining at Yankee Clipper Inn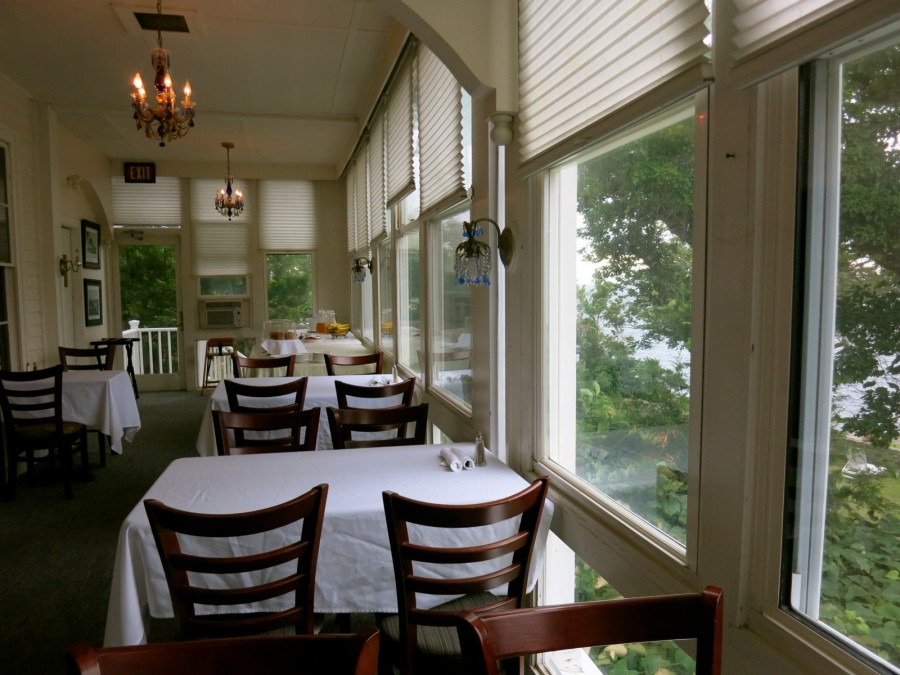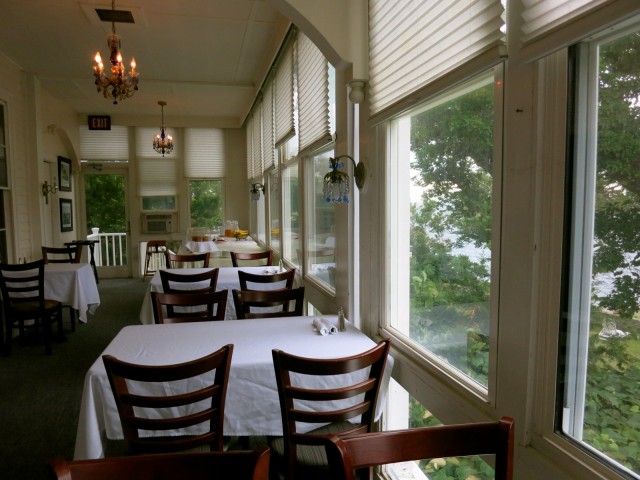 Take breakfast – both Continental and made-to-order, complimentary with room – in a solarium overlooking the ocean. Pancakes are perfection, slight crunch and ultra fluffy, and you can order a custom omelet or "special of the day."
For now, there is no restaurant onsite, though the Inn will arrange catering for weddings and events.
Just the Facts
Rates from $189 – $399 in season, from $145-$199 off season include free wi-fi, parking, cooked to order breakfast and priceless views.