Last Updated on April 3, 2022 by Editor
Over ten years of writing about (and going on) romantic getaways, we've come to see all the reasons why couples should travel together. Still, we turned to experts to understand why traveling together is so beneficial.
66% travel to strengthen the relationship with a significant other.

U.S. Travel Association Survey
Last year, my husband and I were going through a rough patch. Things had been strained ever since both kids left for college and had grown worse over nearly a year of separation due to the pandemic.
It got to the point where we couldn't talk for more than five minutes without it turning into a screaming match. We found a marriage counselor who helped us learn how to communicate, but it wasn't until we went on a romantic getaway that our relationship truly turned around.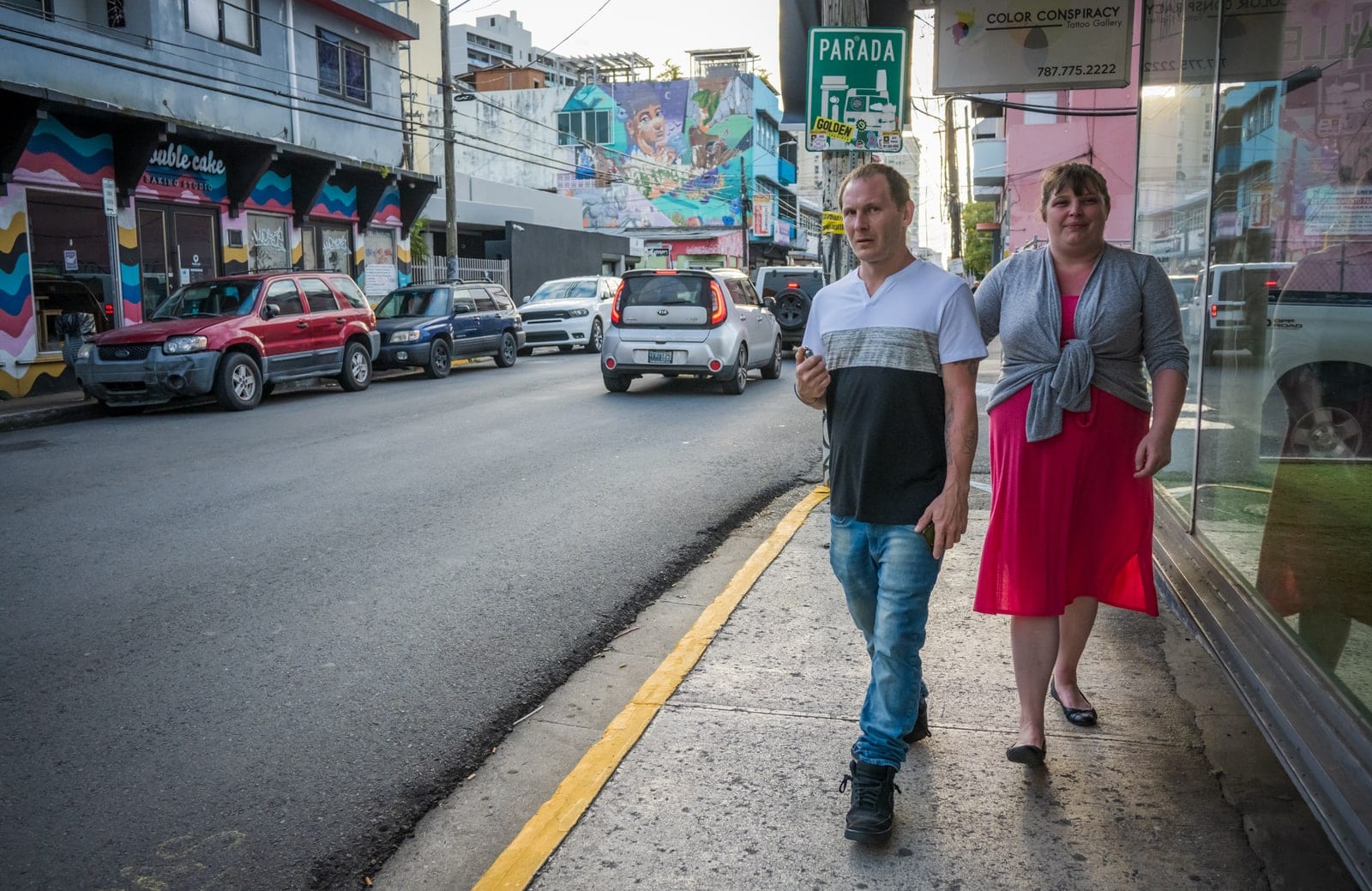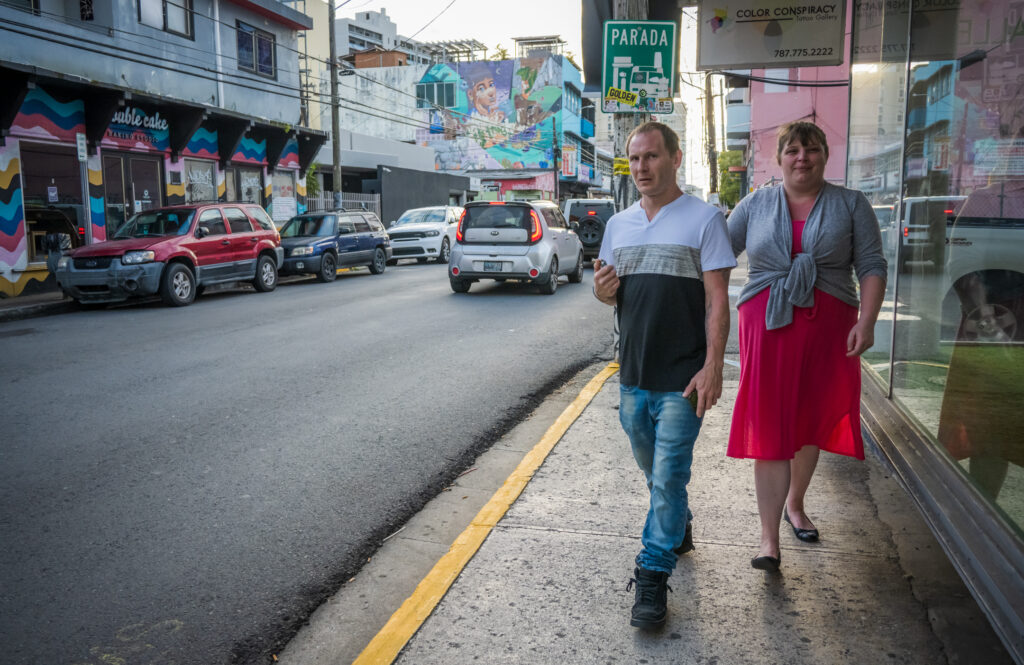 Because of my experience, I wanted to learn what it is about travel that helps heal a marriage. Here, we've asked experts to explain how travel impacts couples' relationships.
Why Couples Should Travel Together
1) Travel Creates An Opportunity For Couples To Reconnect
According to Amy Rollo, a licensed psychologist and Marriage Therapy Doctoral Candidate with Heights Family Counseling in Texas, "travel can be extremely beneficial to help couples reconnect. Couples rarely have an extended period of time without distractions. Many couples in today's world are distracted by children, busy schedules, and work. Travel allows for dedicated time with each other, without any stress."
And connecting begins even before travel as partners dream about a trip, reading inspirational articles such as our guide to 150 Romantic Getaways, many near enough for easy weekend road trips.
Kate Sullivan, a well-being psychologist, writes that "You and your partner can reconnect over
choosing your location, finding accommodation, and picking a few key highlights for your trip, like museums or adventures you really want to have. If you stretch this over a few weeks, it'll heighten your anticipation – and therefore your enjoyment both during and after the trip. It can also help you reconnect intentionally on a regular basis before you even go on the journey….and help you learn what matters to your partner, whether that's going to a fabulous restaurant vs taking a street food tour or going kayaking vs to a museum."
2) Travel Lets Couples Relax
A survey cited in a US Travel Association fact sheet on healthy aging showed "that after being on vacation for only a day or two, 89 percent of people are able to leave the stressors of work behind and relax."
Even so, Megan Harrison, a marriage therapist based in Tampa who launched CouplesCandy.com, recommends keeping travel plans simple. "When couples travel together, elaborate plans and complicated itineraries have a tendency of going wrong, and subsequently causing stress. Often the simplest ideas are the most perfect. The best getaways don't need to necessarily be lavish and luxurious, as long as they are meaningful and romantic."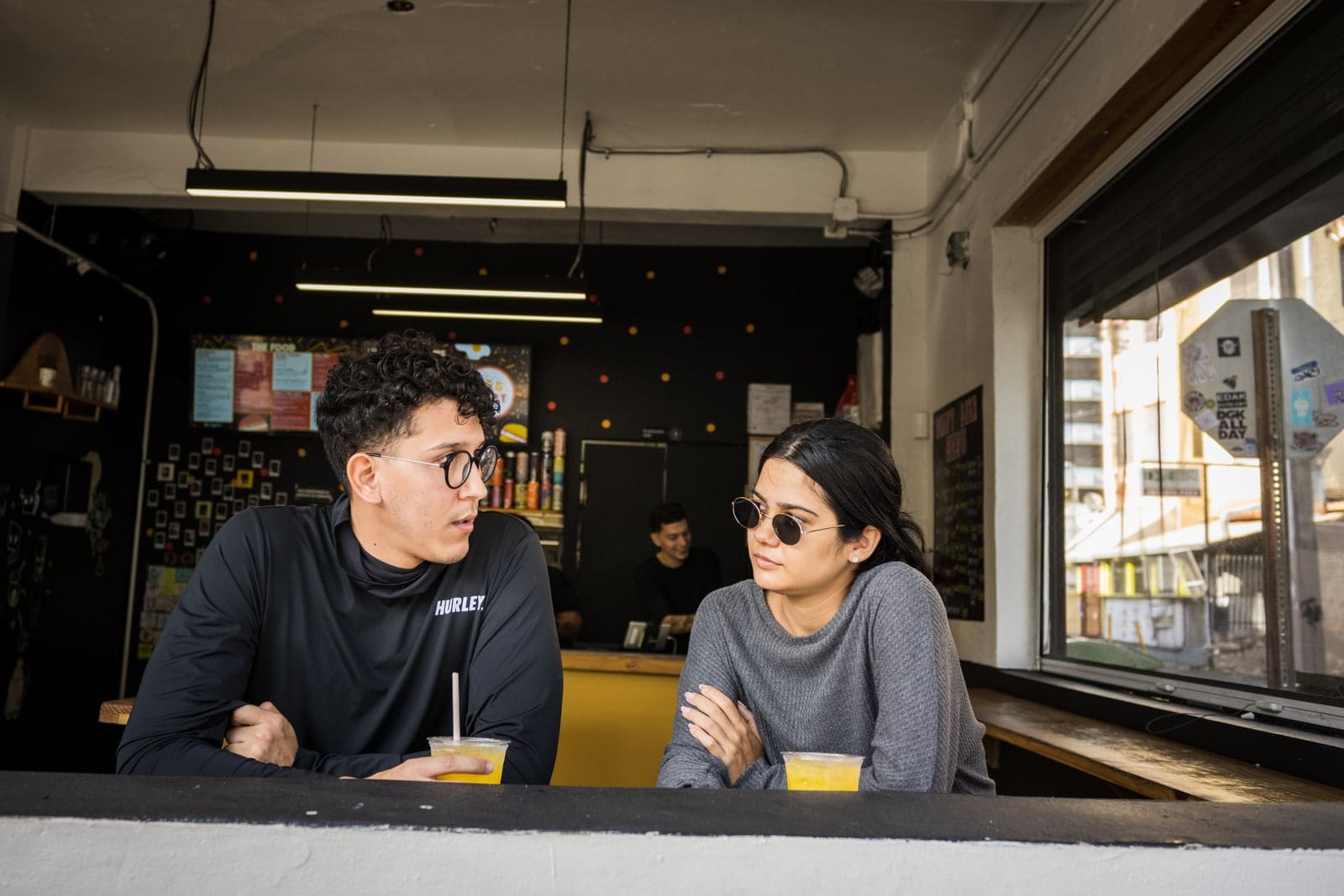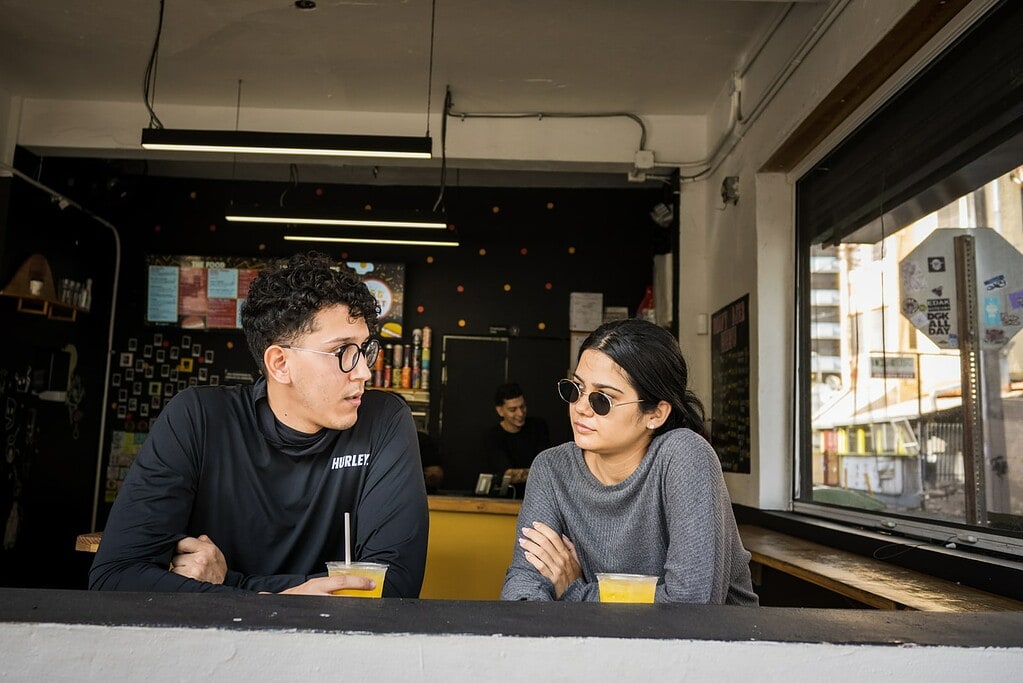 3) Travel Gives Couples Time To Communicate
Uninterrupted time just to talk is one of the best aspects of a couple's vacation, but it can also open up potential pitfalls. Our therapist has often reminded us to listen respectfully and to avoid bringing up what she calls the "wound museum" of old grievances.
Dr. Karyne Wylner, Director at Core Energetics Academy and Faculty at Holistic Counseling Salve Regina University, shares the impact of travel on her own life.
My husband and I married later in life. We both had previous marriages. But we were also raising a child who I had adopted as a single person. We decided that it was really important for us to get away one weekend a month. And we did this religiously. Each month we choose a bed and breakfast, within three hours of our home in Rhode Island. Although we were not far from home–not in Paris, Rome, or other romantic venues–we entered a different emotional space. Intimacy was enhanced, respect for each other expanded, and we achieved harmony with each other that was absent in daily life when we both rushed off to our respective jobs.

I work with couples in therapy as well as with individuals. Sometimes the couples have too much anger and resentment for travel therapy to be appropriate. But as therapy progresses and they learn to accept each other, forgive, be less judgmental, and recognize perfection does not exist, then they can develop a partnership that can only be enhanced by traveling together.
While traveling, Kate Sullivan suggests, "To avoid the issue of coming home to the same problems you had before, book out some time on the trip to talk about the state of your life together. Regardless of whether your marriage is hitting some bumps at the moment, there are always things that bother or frustrate us. Airing these out constructively can help generate ways forward that are more healthy and productive, and doing so in an environment where neither of you is complacent or feels protective can really help you gain a new perspective while avoiding hostility. Neutral ground is the best place to discuss sensitive issues, and there's nowhere more neutral than somewhere neither of you has ever been.
Make a deal upfront that you'll take at least one afternoon to sit over wine or coffee and just talk about where you are in your life, both as an individual and together. See if there's anything you can do to change what's frustrating you, like finding a way to rebalance the chores or clear some space for one of you to start taking weekend classes or doing more of something that excites them. You'll both benefit from updating your life in ways that make you feel engaged and excited, committing to helping each other to do this individually, and also committing to retaining some of your holiday spirits back home by doing things like taking that weekend hike together can completely alter the course of marriage for the best."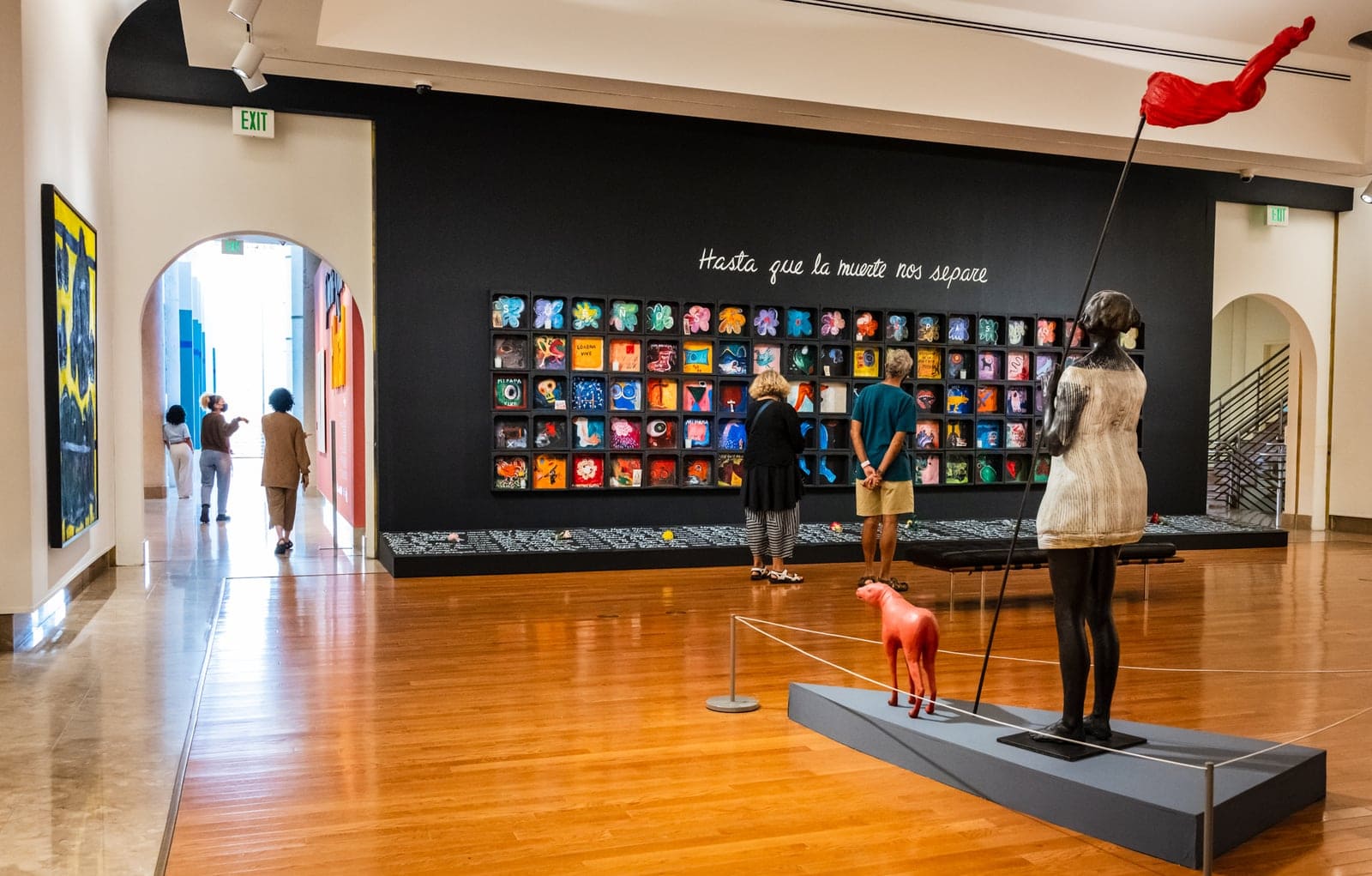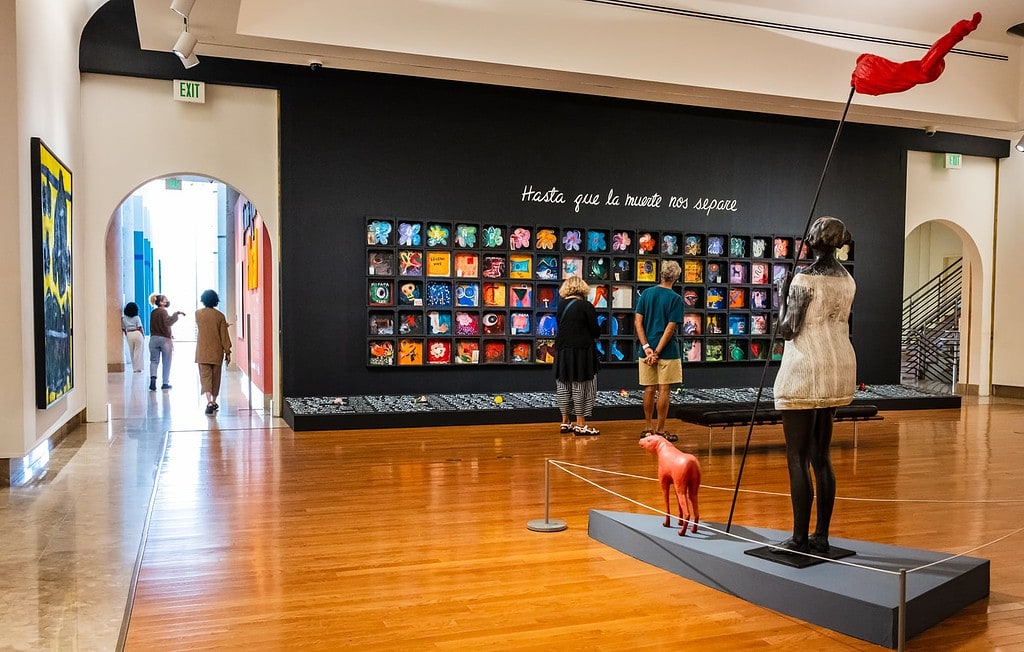 4) Travel Allows Couples To Share Interests
Traveling can create a sense of adventure and excitement in your relationship by visiting new places together. Take a break from your surroundings and experience the possibility that you can live in a completely new reality. Traveling is a great way to recharge your relationship. Besides providing much-needed time away, it returns you refreshed and invigorated and hopeful that you can establish new patterns that avoid you from getting sucked back into the humdrum of everyday living. You need not travel across the ocean. Even a short overnight trip will do the job.

Rabbi Shlomo Slatkin, licensed clinical professional counselor, Certified Imago Relationship Therapist, and co-founder of TheMarriageRestorationProject.com.
According to Hunt Ethridge, the dating and relationship expert behind HuntForAdvice.com, "most relationships end with a whimper and not a bang. That is, things start to become predictable, there's no newness or excitement or things to look forward to on the horizon. So, we in relationships need to consciously and repeatedly create new memories. And since we don't usually stray that far from the norm in our own daily lives, travel is a great way to jump-start that emotion."
Travel presents a fantastic opportunity to explore new interests, or master a favorite pastime. Because of that, every one of our travel guides covers all the best things to do–including tours, workshops, and outdoor activities. And we've covered interest-led trips in rounds ups about the Best Northeast Getaways for Art Lovers and also 50 Historical Sites For The American History Buff.
5) Travel Lets Couples Be Romantic
Travel opens up many ways to be romantic beyond buying flowers.
Amy Rollo explains that "Travel allows for many of the love languages to be expressed. It leads to
meaningful conversation and time, and many couples are more intimate on vacation and experience more physical touch with each other. Acts of service come naturally, as many will apply sunscreen, help order a meal, or do other acts to show love. Lastly, the gift of vacation helps couples
who have the love language of gift-giving."
Plan a stay at one of our favorite romantic hotels, or bring the romance with you by making an effort to create a special time. That might mean packing your best dancing shoes or planning a waterfall hike, it's whatever romance means to you and your partner.
6) Travel Promotes Intimacy
For some, physical touch is THE most important love language. And yet, the same issues that break down communication may also lead to prolonged dry spells.
58% of married respondents say that being intimate is an important reason to vacation together.

U.S. Travel Association Survey
Mary Rollo says, "For many couples, novel experiences can increase passion and excitement.
Research shows that this can help couples feel more connected." And when couples are relaxed, connected, and having fun, this often leads to greater intimacy.
Rollo goes on to say, "As a marriage therapist, most couples who vacation report having an increase in the quantity of sex and sometimes even more adventurous sex."
We won't go into great detail here, but let's just say that one of our more playful recent getaways was to the Poconos, the "Land of Love" destination in Pennsylvania known for its fantasy-themed suites.
And now, based on our experience and expert advice, my husband and I are planning romantic getaways–some on weekends, others on week-long vacations–throughout the year.
More Inspiration For Romantic Getaways In The USA