Last Updated on
Just 30 minutes from Seneca Falls, (and 45 minutes from Rochester) in the small, walkable Erie Canal town of Newark, The Vintage Gardens Bed and Breakfast, an exquisite 5-room inn, has a special pedigree: It was the home of Charles Perkins and headquarters of the Jackson Perkins Rose Co. – the floral brokers who brought roses to America. So you can just imagine how beautiful the grounds are. (Prior to the Jackson-Perkins Mail Order Rose introduction at the 1939 World's Fair, only the very wealthy could afford these flowing plants).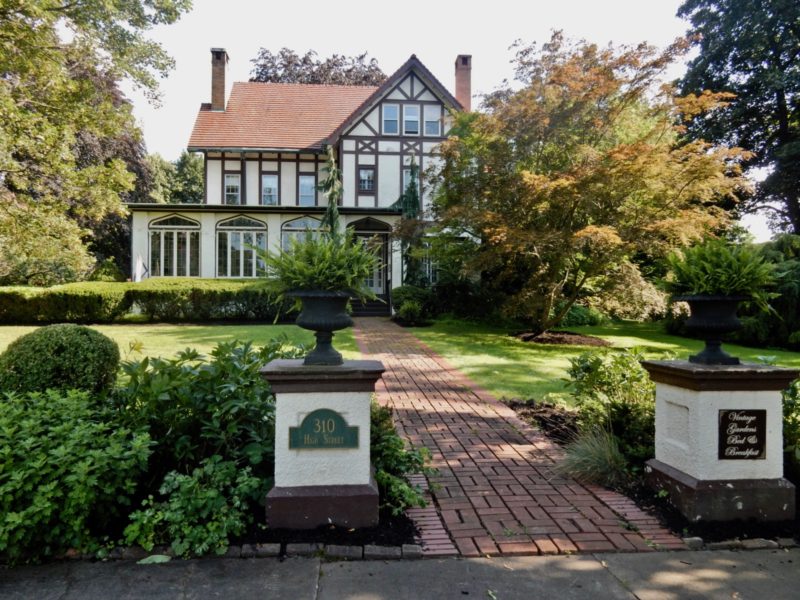 In 2006, Kimberlee and Michael Meeks moved from California to Newark, a "Mayberry picturesque community on the Canal," purchased this fine Tudor mansion – first built in 1838, renovated in the 1920's – and have been "restoring it ever since." Many guests are through bicyclists on the Erie Canal Bike Trail looking for a splurge, TLC and a luxury overnight. They find it all here.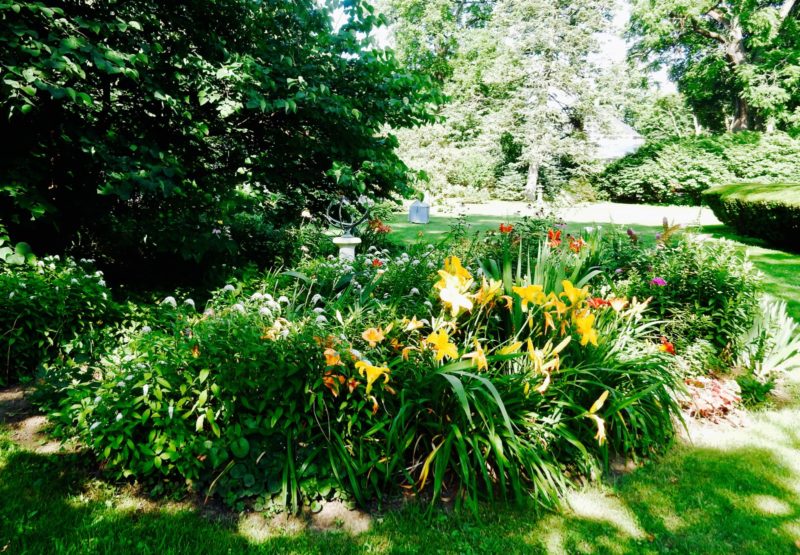 In a residential neighborhood, a couple of blocks from both a commercial highway and the Erie Canal, this inn was a delightful surprise, with naturally stunning gardens, a striking interior and genuinely nice owners.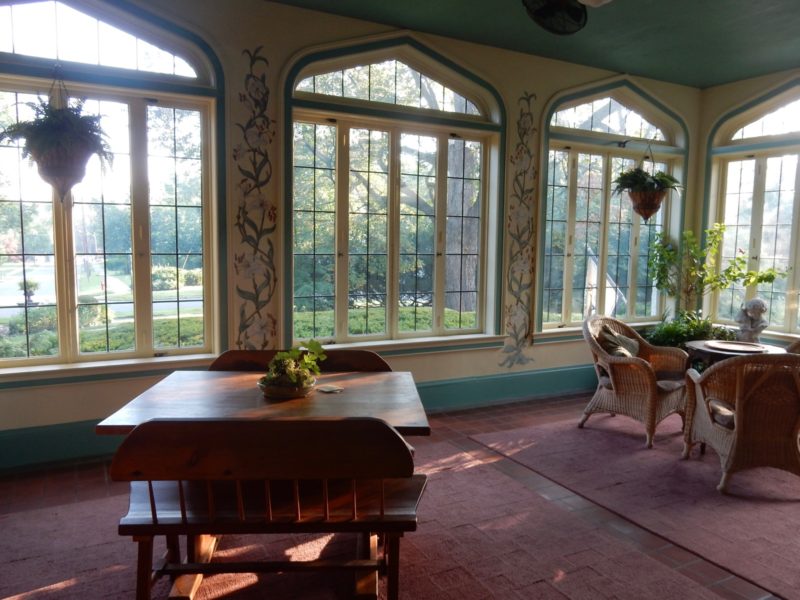 Kimberlee greets guests in a sun-flooded solarium room, offering fresh baked goodies and lots of information about the town and home.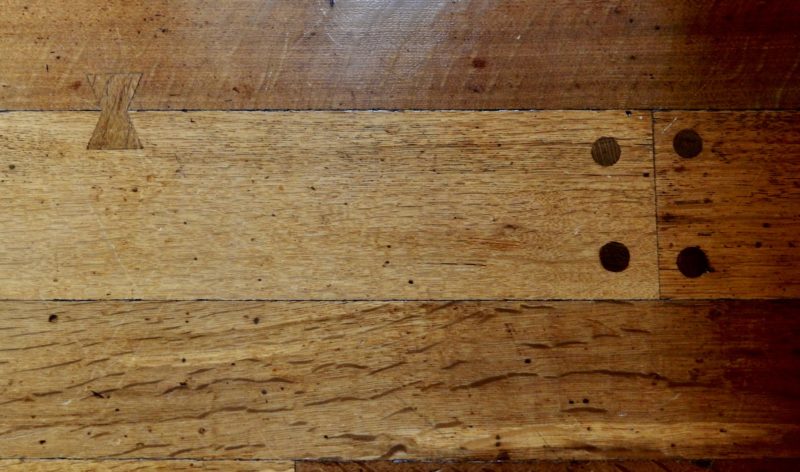 To get to your room, walk on unusual burnished wood floors with bowtie and round peg inlay in fumed oak – the hallmarks of original Stickley, whose factory was nearby in the 1920's when the home was renovated. (Kimberlee is understandably protective of these floors, so asks that you carry your rolling luggage off the ground).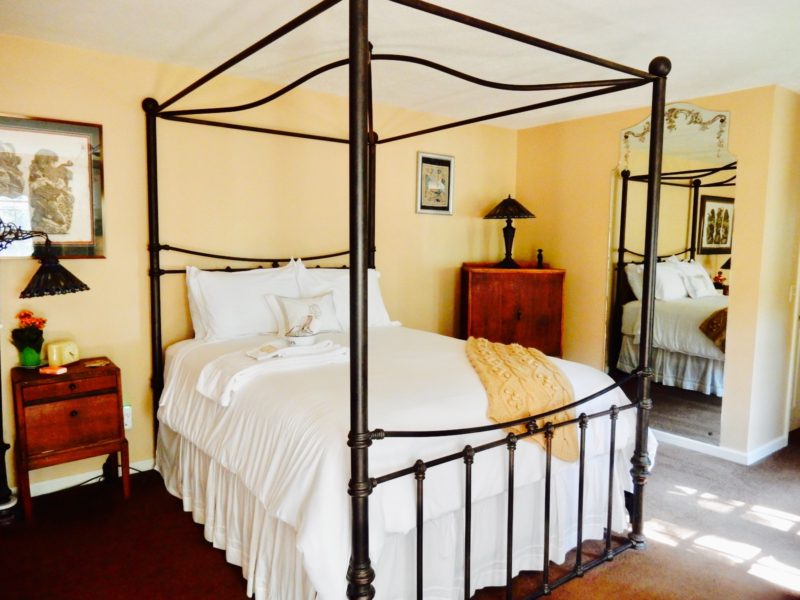 Each themed room is distinct, pristine, cozy and charming. Towels and welcome Hershey's Kisses await on each bed.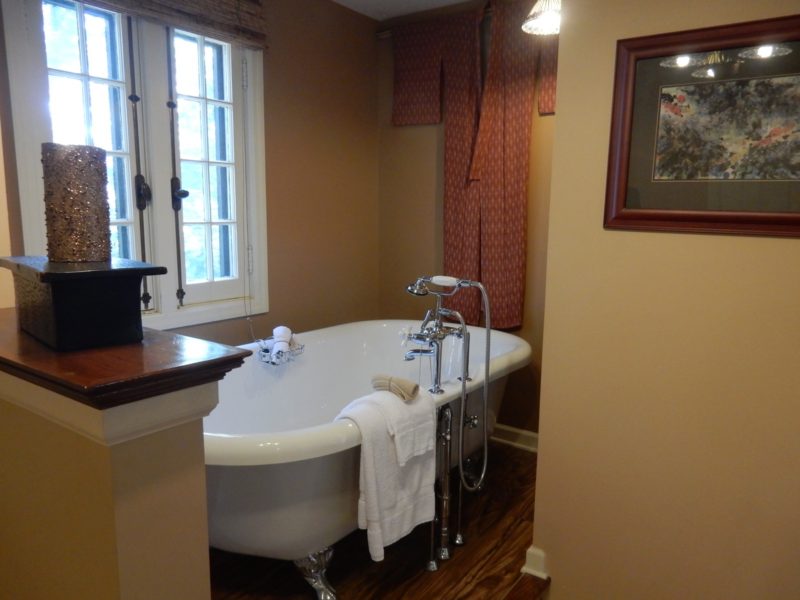 The Asian Lily Suite brings you to the Orient, with Japanese prints, polished wood floor in the bathroom, stand alone soaking clawfoot tub, and crisp linens on a pillowtop iron canopy bed.
Breakfast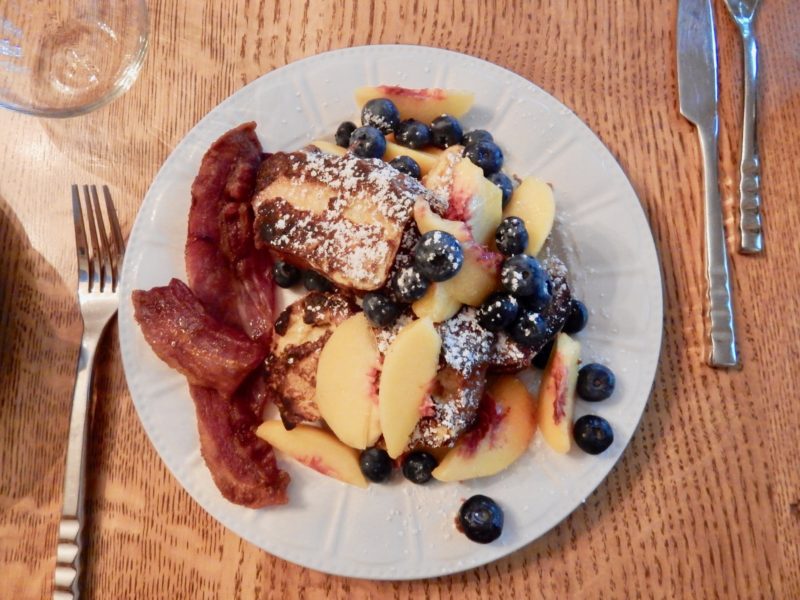 Kimberlee's Stuffed Peach French Toast is the star of the A.M. – and hearty enough to get you through most of the day.
Just the Facts
Rooms from $115 – $165 (Asian Lily Suite $165) include gourmet breakfast, afternoon tea and cookies, wi fi and parking.