Last Updated on
Drive up the elongated entryway to the deep coral-colored Vidago Palace, in Chaves Portugal and you can almost imagine King Carlos I, happy to escape the pressures of Lisbon and his royal duties in Sintra. But Carlos never had a chance to use Vidago as his northern getaway, as he was assassinated in 1908. And neither did his son, Manuel II, who served as King for just two years, from 1908 to 1910, when the people of Portugal overthrew the monarchy, and he fled to England.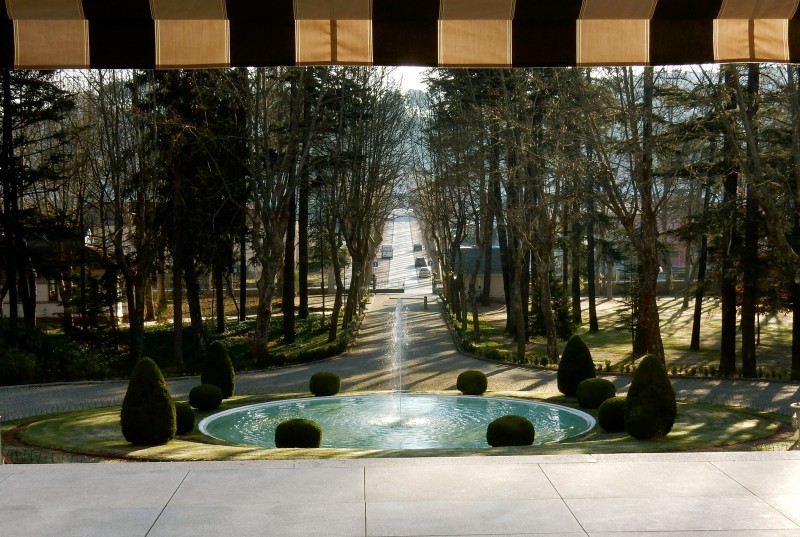 On the day of the coup, all Royal Palaces, including this one, were flung open to the public, and remain so. Some, like those outside of Lisbon in Sintra, are managed by the state. Others, like the Vidago Palace Hotel, are privately owned.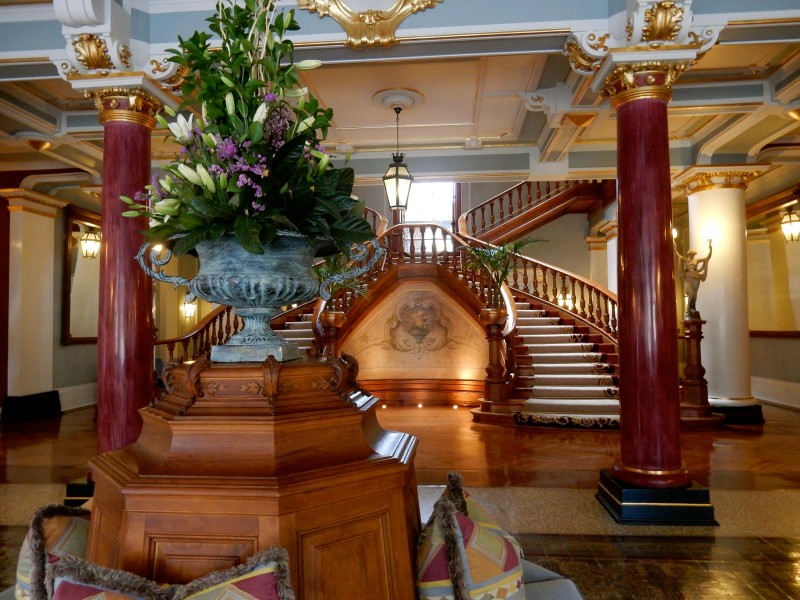 The Vidago Palace now serves as a very popular Golf and Spa resort, though with only 70 rooms (renovated, along with the Spa in 2006 after being closed for 4 years), it's blessedly free of crowds. The entry foyer, with carved wooden double sweeping staircases, provides a magnificent first impression.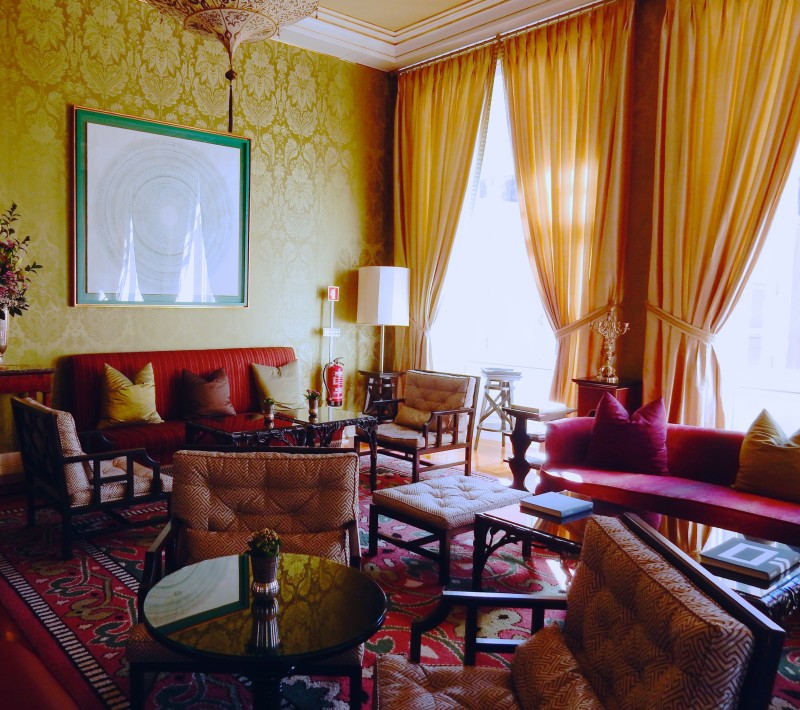 Public rooms, like the "library" and breakfast rooms, are stunning as well.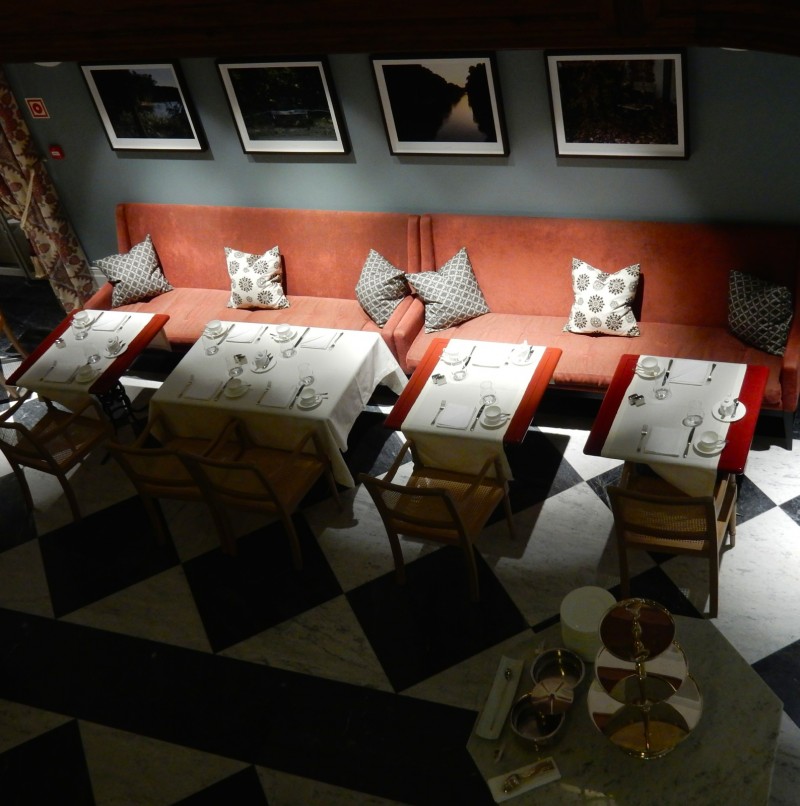 And breakfast is a vast buffet, spread out over all corners of a newly decorated Victorian-style dining room.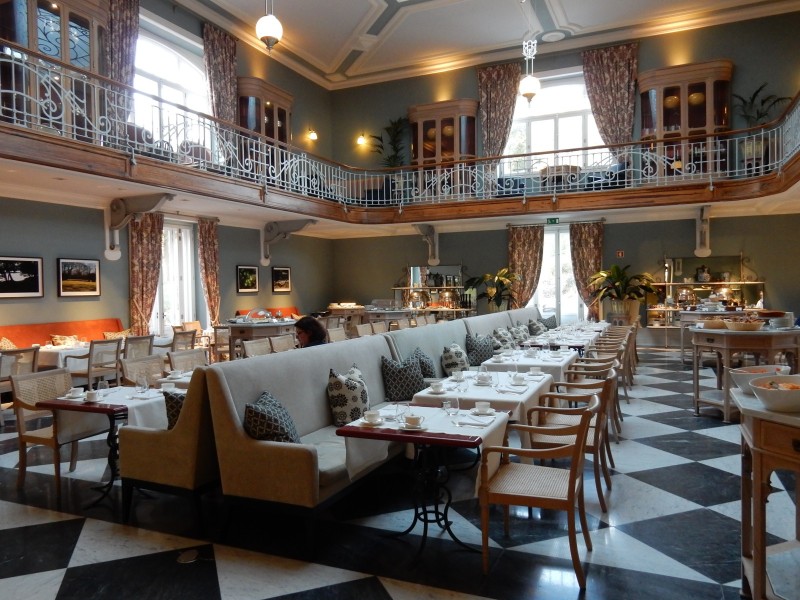 Rooms, especially the Junior Suites, manage to merge antique elegance with modern colors and flourishes,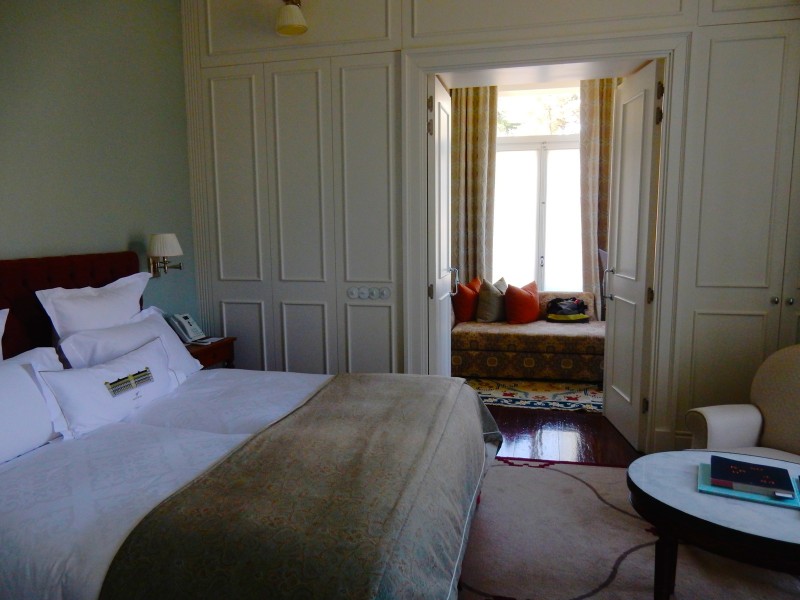 with baths that are Instragram-candy for sure.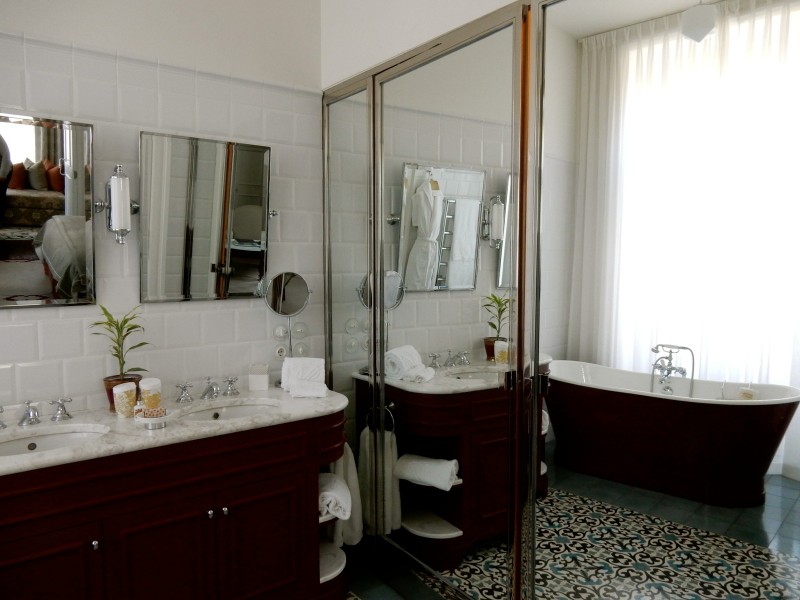 The Vidago Palace Spa – a contemporary space with a clinical air – was quite controversial when first built. It's as modern as the hotel is traditional, with halls lined with white marble slabs, and color limited to the breathtaking landscapes and gardens viewed through large windows.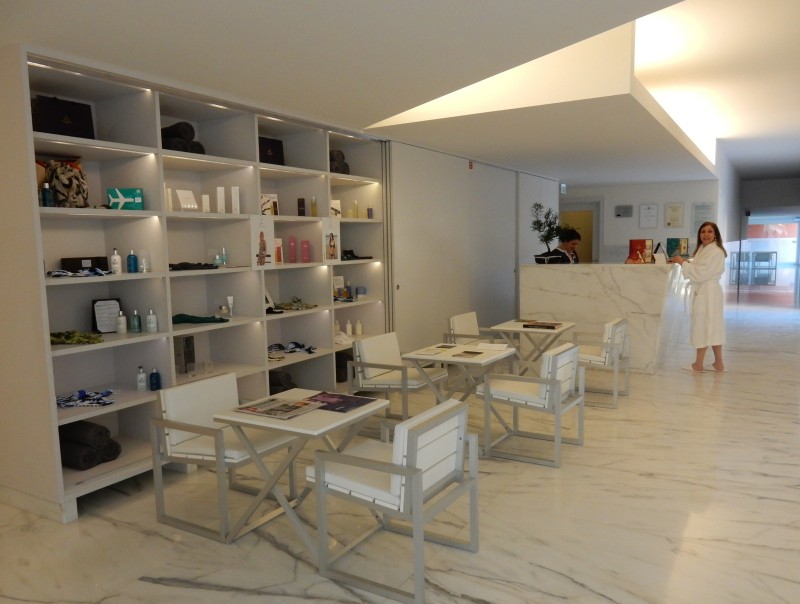 But treatments are astoundingly good, provided by well-trained massage therapists and estheticians who  know what they are doing. Products and human proficiency leave your skin soft and dewy. The Facials are magic.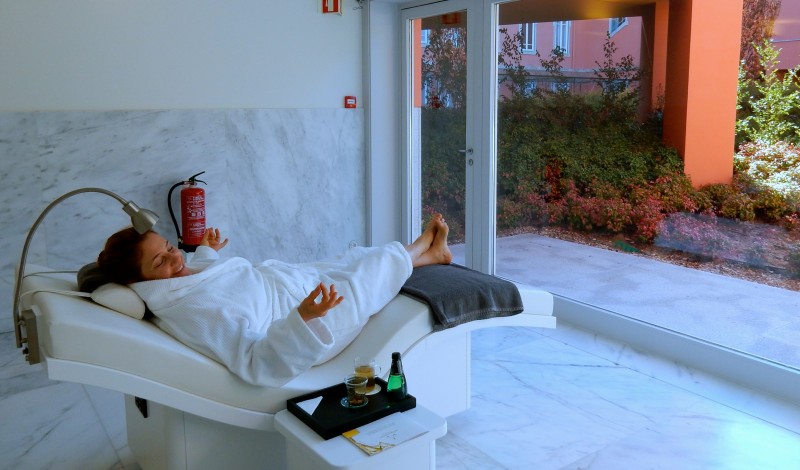 And after each treatment, you're invited to sit on the "Relaxation Chairs"for as long as you'd like.
Or enjoy the outdoor heated multi-function hot-tub pool.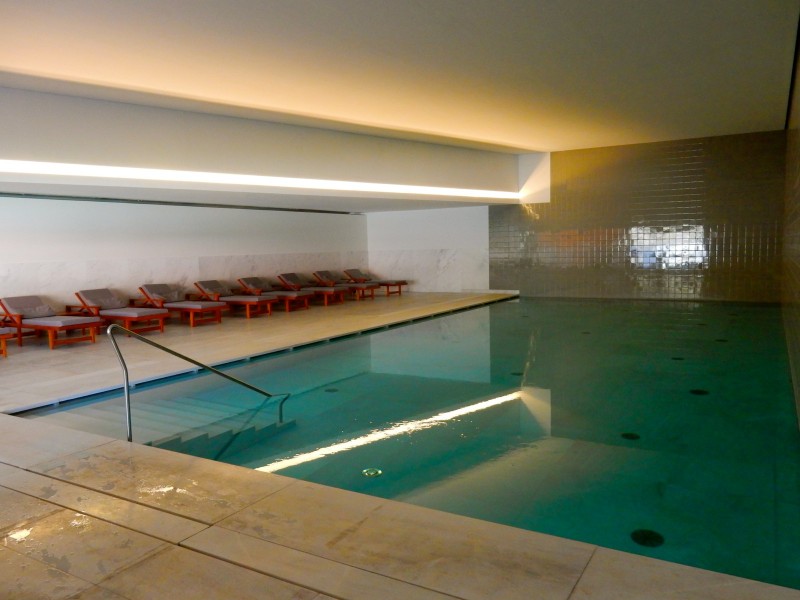 Or the large indoor pool. Rooms at Vidago Palace Hotel start at 250 Euro per night and include a bountiful hot and cold breakfast, free wi-fi and bend-over-backwards service.