Last Updated on
The Tower Cottage B&B, housed in the tallest and oldest home in Point Pleasant Beach, places you, the guest, squarely in an English Manor or Italian Palazzo – with rooms so royally appointed, you can be somewhat disoriented when walking out the front door to a neighborhood of small and tidy homes. Featured in the Fall 2015 issue of Victorian Homes Magazine, and winner of New Jersey Magazine's Best B&B, The Tower Cottage just keeps getting better each year.
Originally built in 1883, a couple of blocks from the beach, The Tower Cottage was a Point Pleasant Beach landmark in the early 1900's. By the time Tony and Maureen Haddad purchased the rooming house that had been in Tony's family since the 1970's, it had lost its former luster and its distinctive turret tower.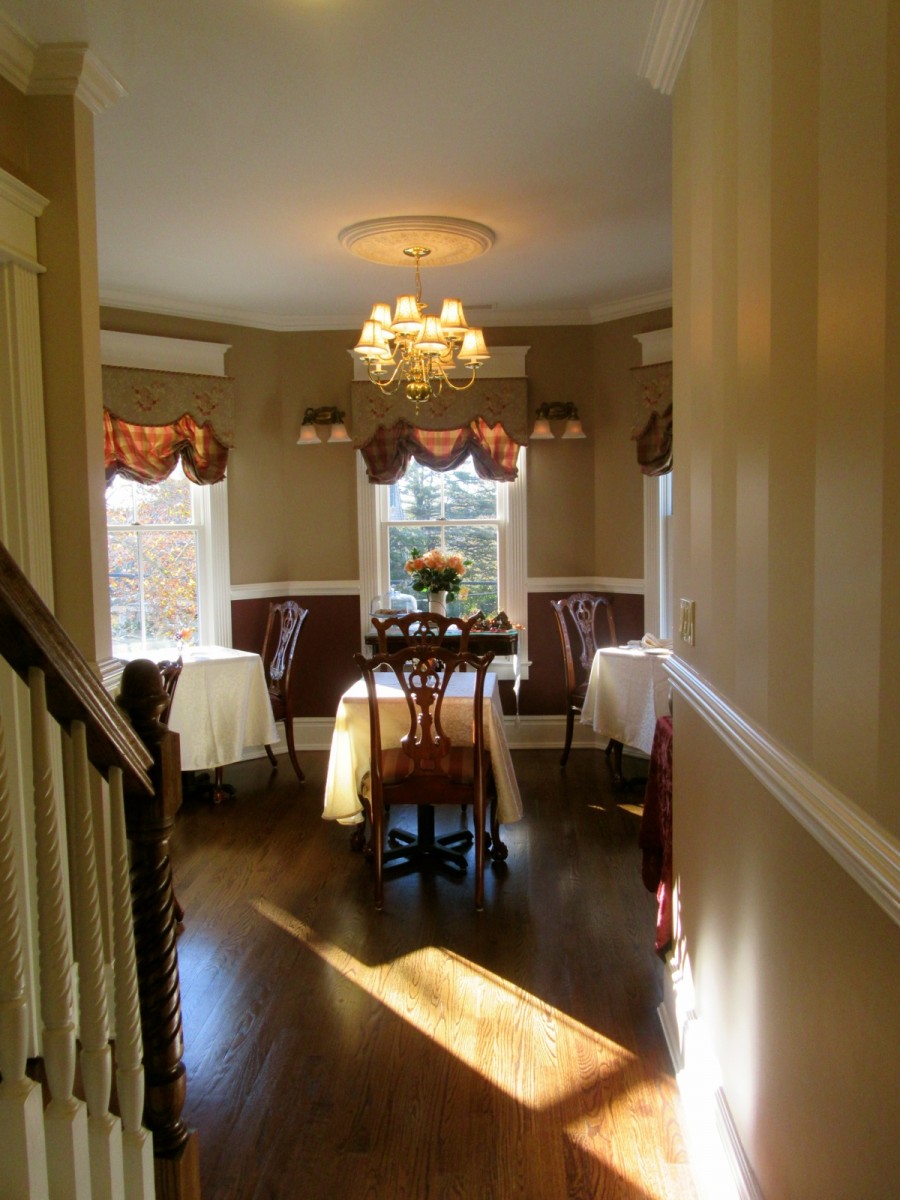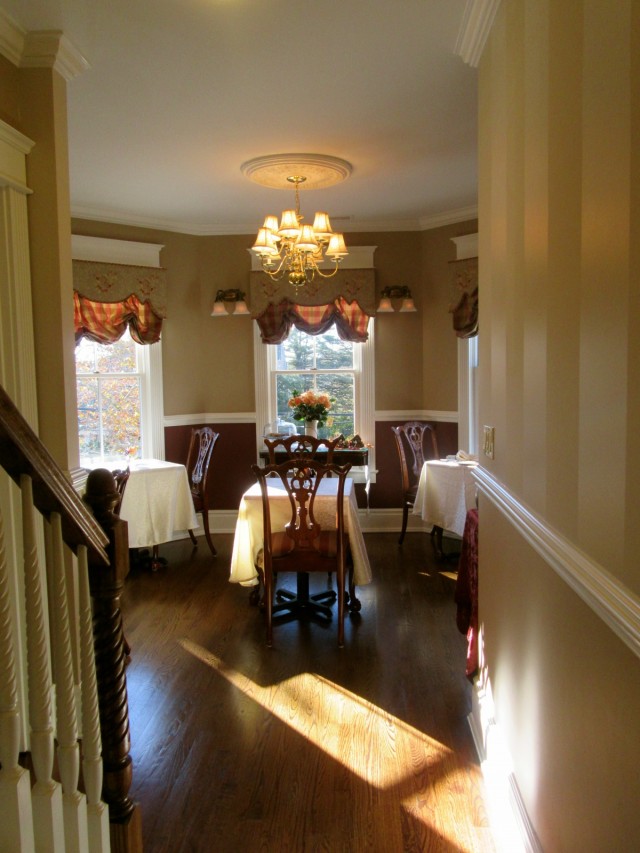 In the early 2000's the Haddad's turned the property into a premier luxury B&B through a top to bottom gut restoration and rebuilding of the namesake tower. (Just recently, a 70-something year old guest requested the Tower Suite. It seems that it was his mother's bedroom, when his grandparents owned the house in the early 1900's-1930's. He brought a trove of photos from that era for the Haddad's to keep).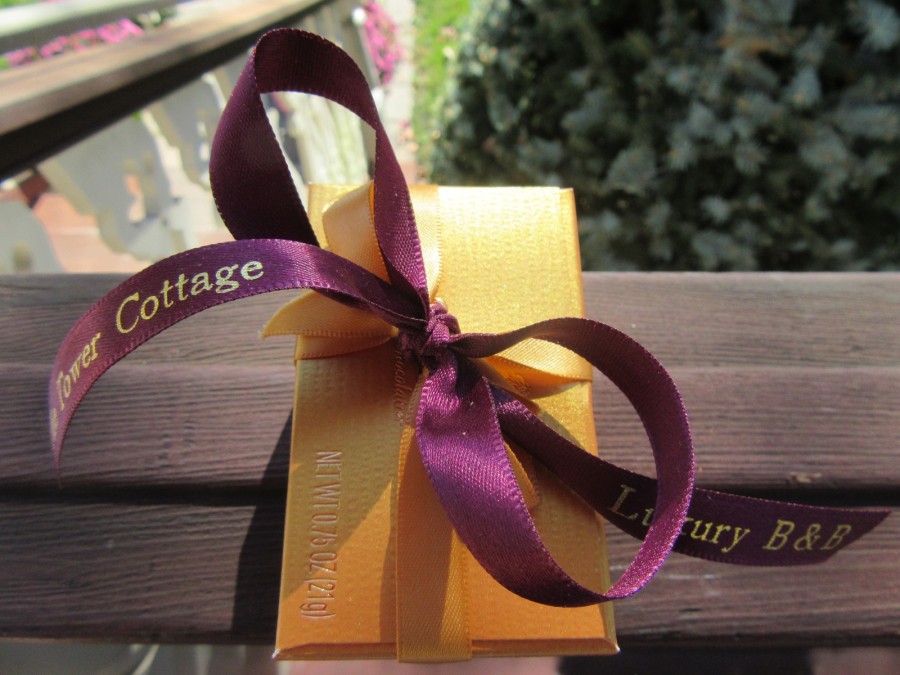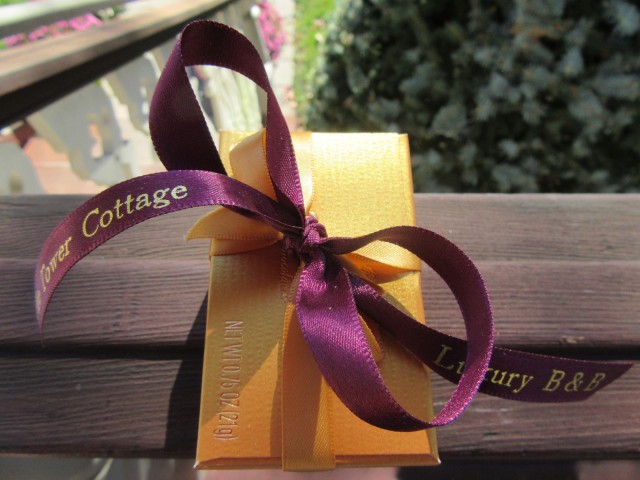 The exuberantly friendly Maureen is unabashedly romantic, with a penchant for crystal chandeliers, which hang in every one of the five guestrooms and bathrooms. Tableware and ultra-soft towels are Lenox, flowers in each room are fresh each day and after much thought, Maureen chose high-thread count Sferra bedding with Hungarian goose down comforters.
Rooms at Tower Cottage B&B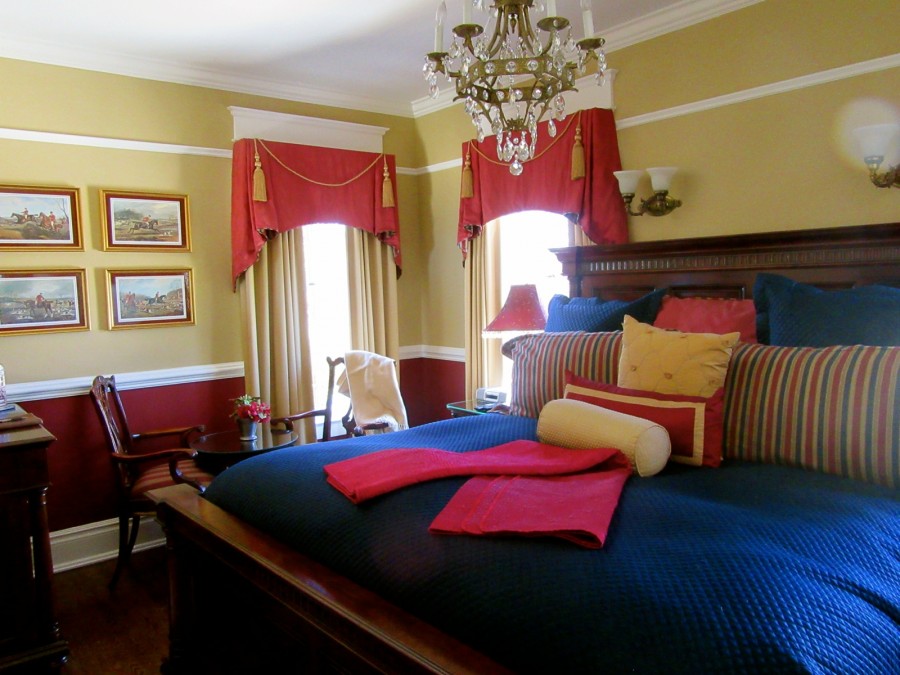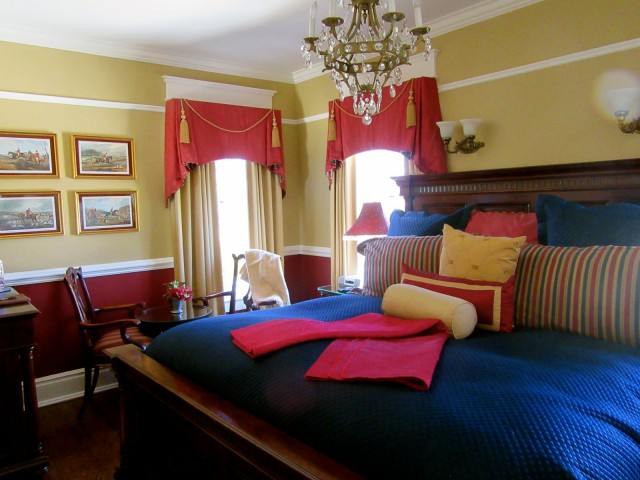 The Tower Suite in the third floor turret is the largest and most dramatic of all the rooms with elevated bed topped with equally lofty bedding surrounded by windows and capped with a crystal chandelier. The large bathroom has a 2-person Jacuzzi and five massage spray shower. But all rooms – with European themes – are the height of luxury and cleanliness. There is not a mark on any wall, a speck of dust on polished wood floors or a smudge of dirt in the marble bathrooms. Maureen is mercurial when it comes to keeping the tubs and showers clean – she triple washes them after every use.
Dining at Tower Cottage B&B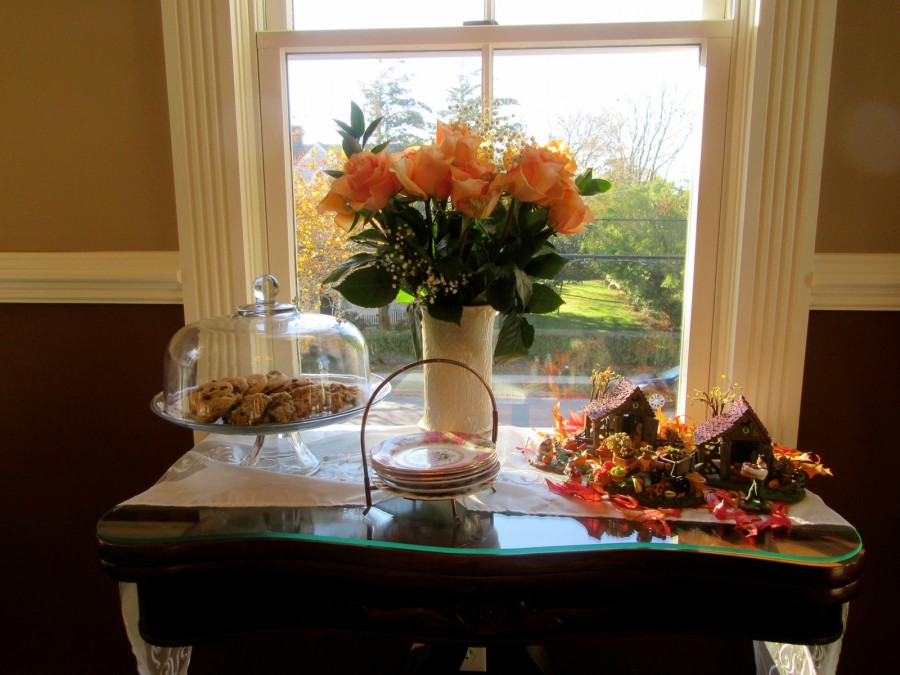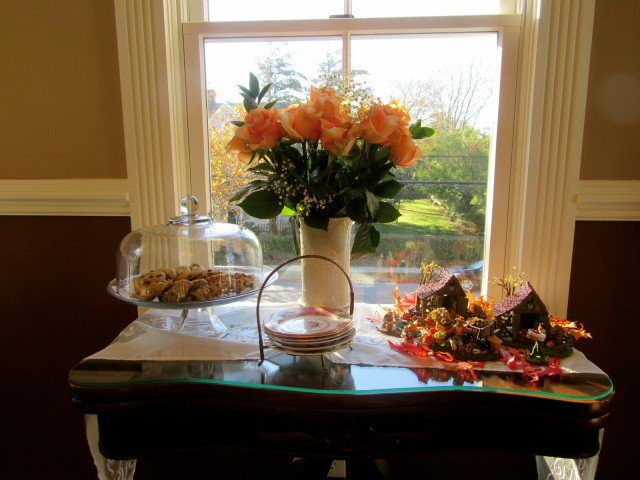 There is no on-site restaurant here, but, foodwise, Maureen has a lot of Jewish and Italian Mom about her. She welcomes each guest with a small fruit and cheese plate. A couple of hours later, she whips up scones or other baked delights for afternoon "tea," served on elegant gold-rimmed Lenox China. After dinner, fresh-baked cookies await.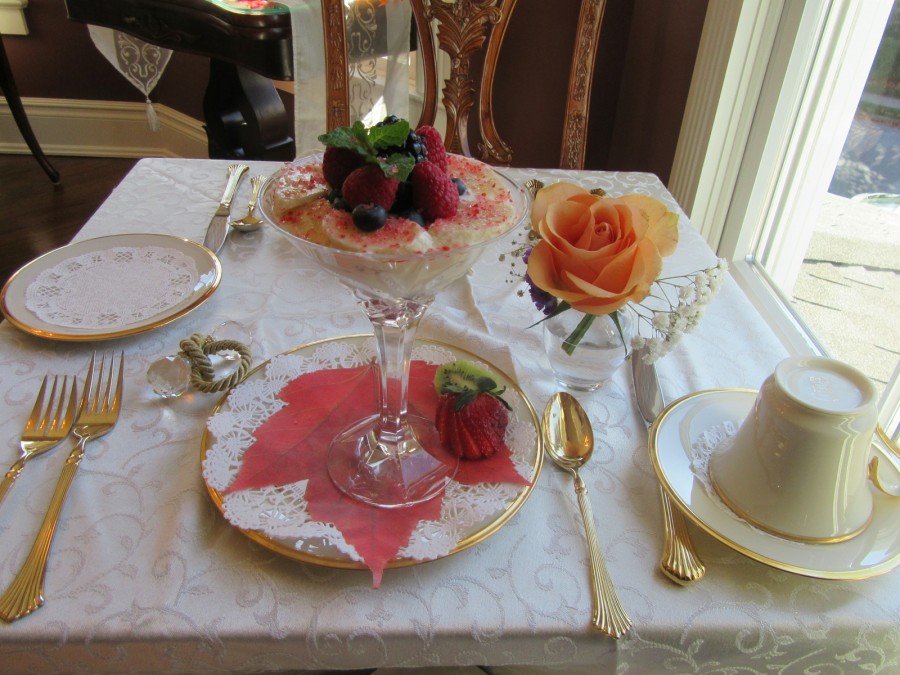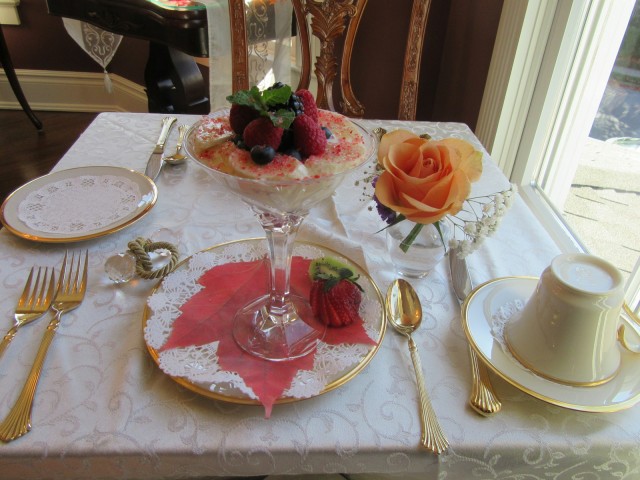 But Maureen's sumptuous breakfast are what puts Tower Cottage on many "Best Of" lists. Maureen grows her own herbs and tomatoes, which end up in her omelet specialties. The fruit and yogurt first course is a work of art, and dishes like Eggs Benedict on flaky croissants will force you to blow your diet for sure. And if you have any dietary needs – vegan, gluten-free, kosher – Maureen will see to it that you can start your day nurtured and sated per your needs.
Just the Facts
Rooms and suite range from $275-$475 per night and include cheese plate, afternoon "tea," cookies at bedtime, several course gourmet hot breakfast, beach tags and bag stuffed with (borrowed) beach towels and bottled water, and lots of TLC.