Last Updated on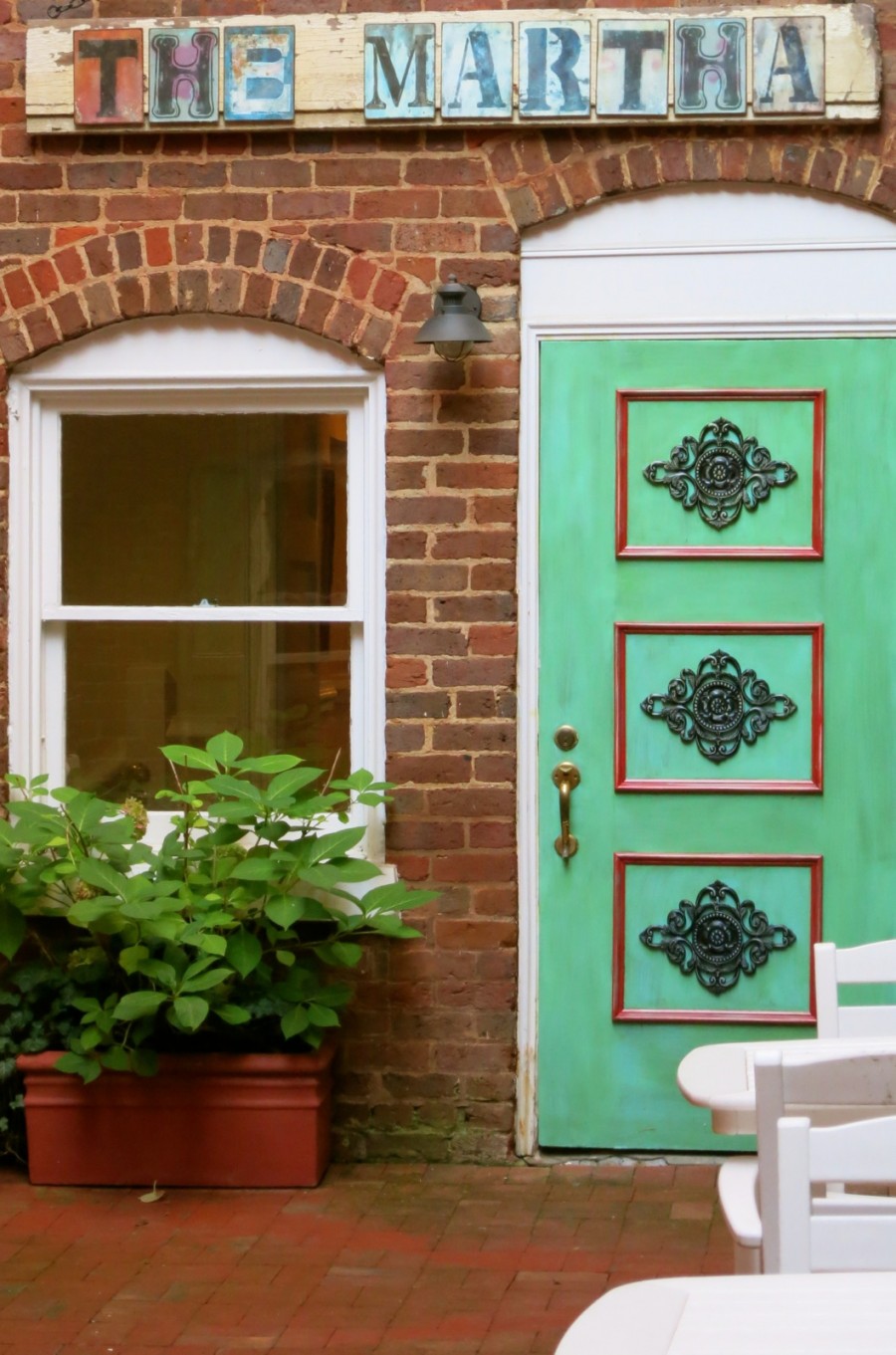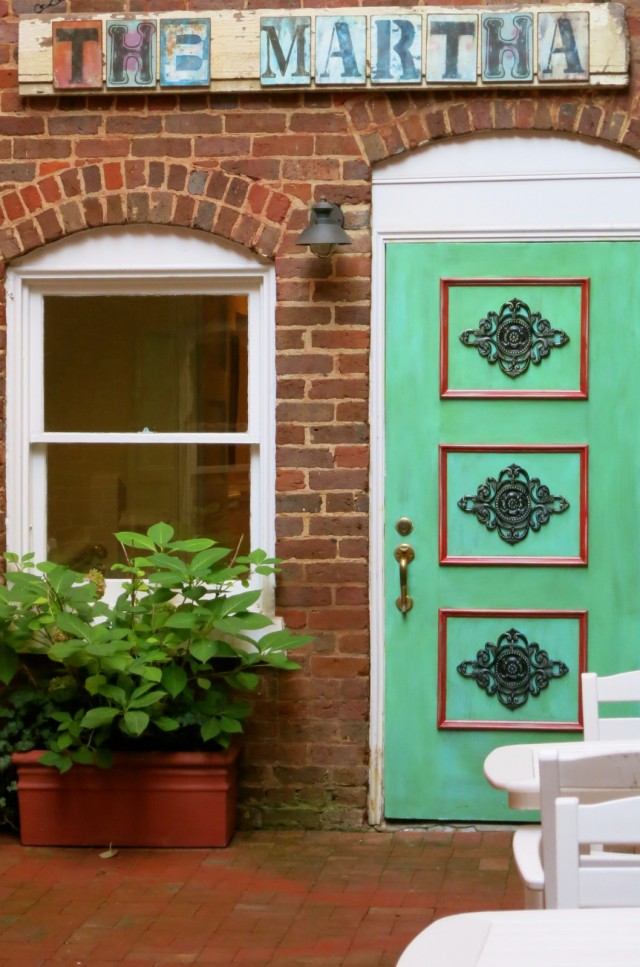 Sitting right across the street from the world famous Barter Theater,  The Martha Washington Inn, a gem of a Historic Hotel of America in Southwest Virginia, was rebranded "The Martha" to reflect more modern tastes. A recent rehab has brought this old lady into the 21st century- with room wi-fi, flat screen TV's and plush bedding – without sacrificing charm.
First Impressions of The Martha
Carpeted halls and stairs might lean and creak a bit, but what would a historic hotel be without a bit of off-kilter character? Formerly a mansion, then with the addition of two wings, a girl's finishing school, The Martha has been adjusting and settling into boutique hotel status since it was opened in 1932 (and renovated in 2006).   You'll likely find guests enjoying conversations on the wide veranda as you walk in to a beautiful mansion foyer. Employees are genuinely friendly and eager to show you around.
Guest Rooms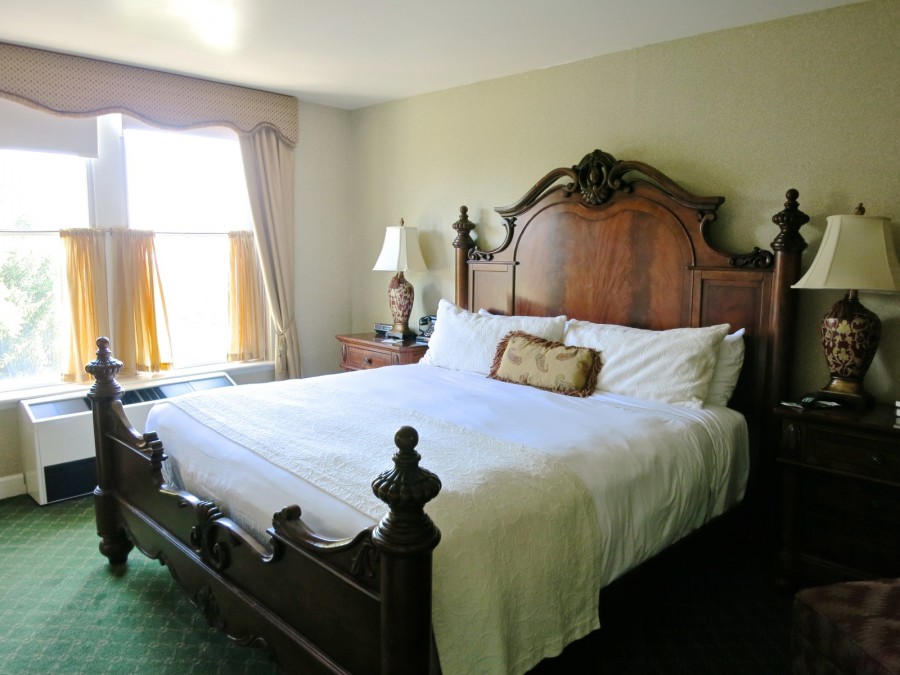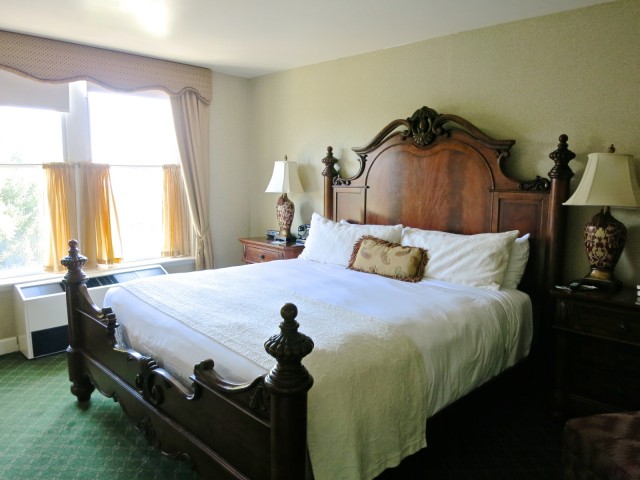 Rooms are country elegant – in golds and greens – each one different and crammed with antiques: Pictures in gilded frames, plushy pillowtop beds, flat screen TV,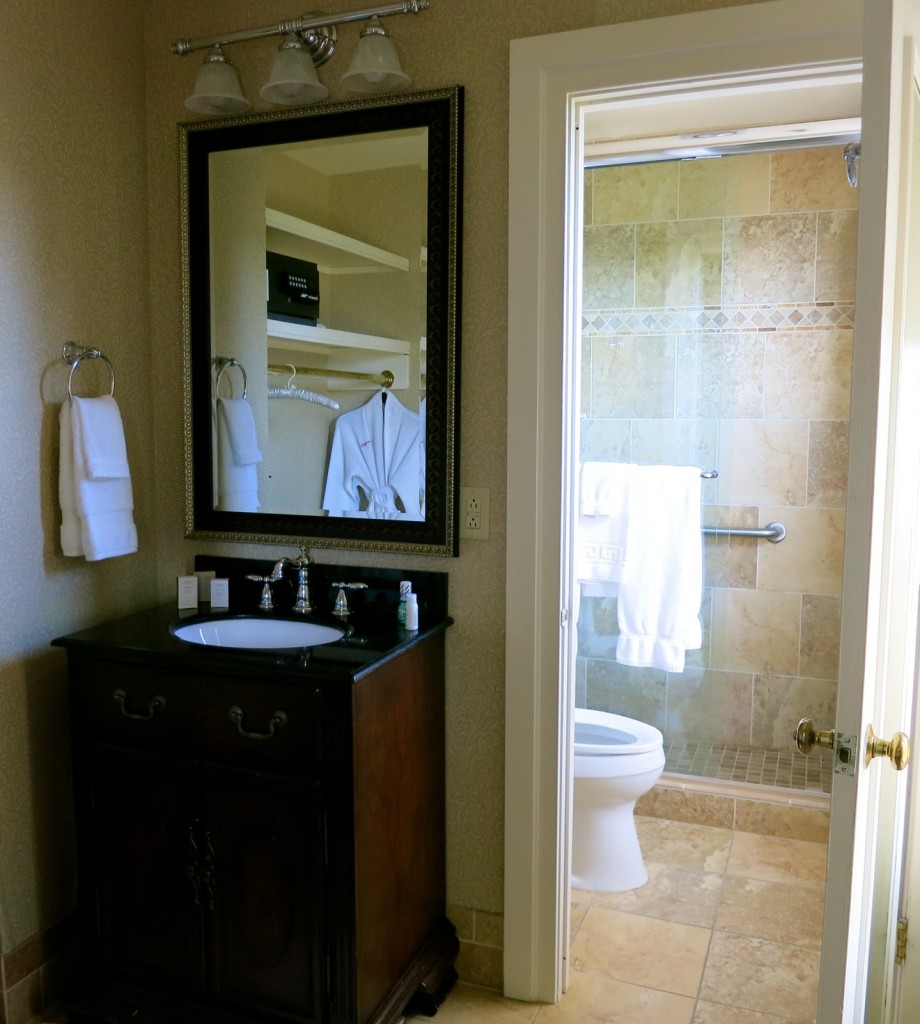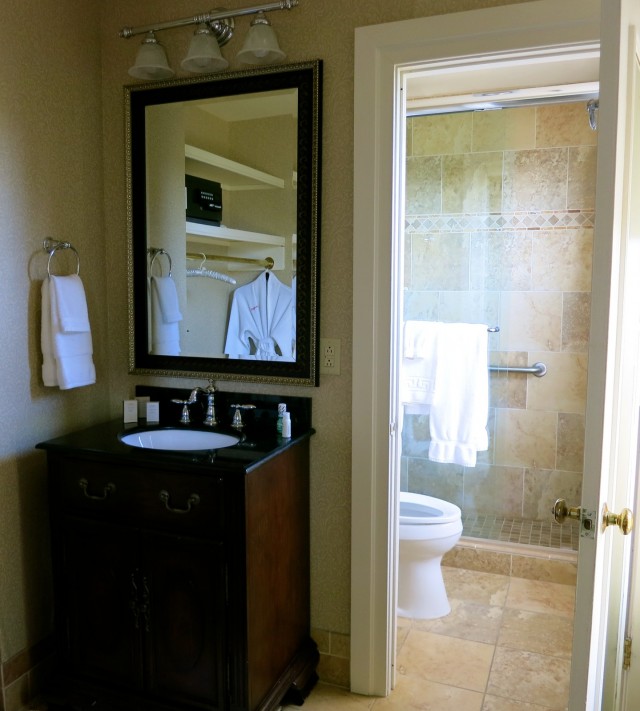 and updated bathrooms with beautiful Italian tile glass showers.
What Makes The Martha Special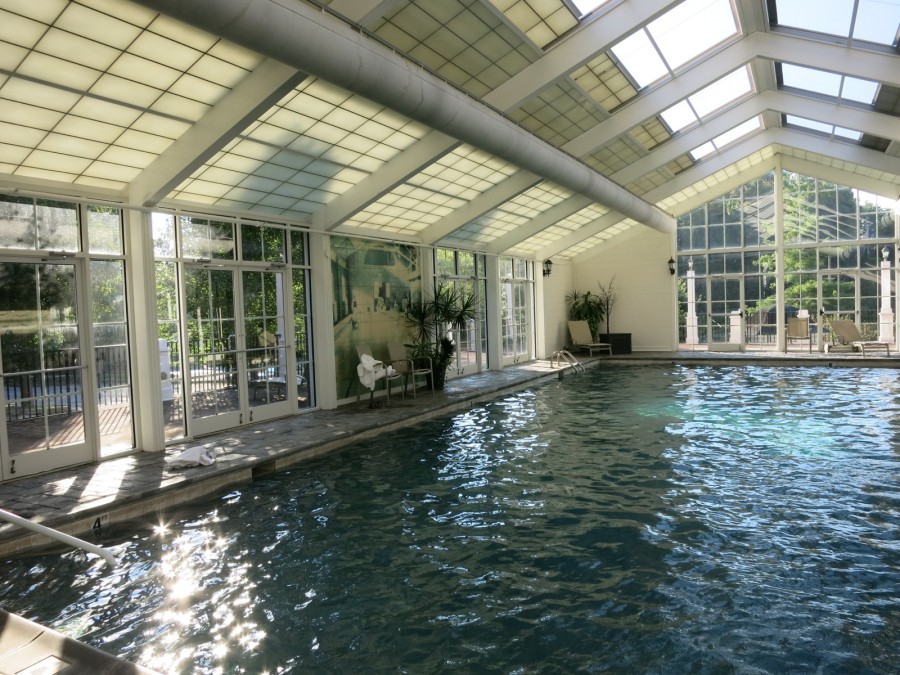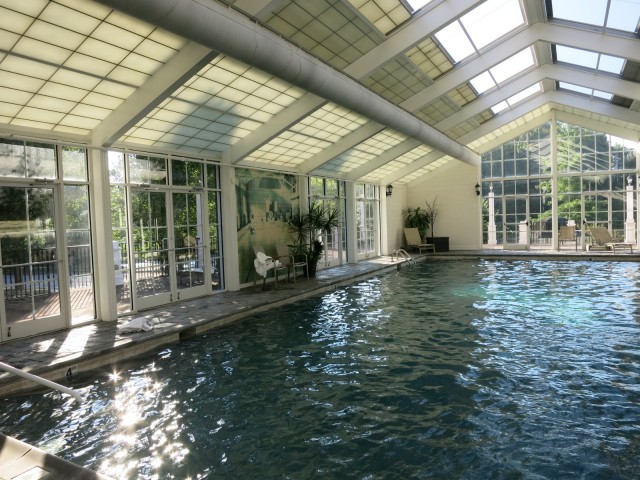 You'll find things here you wouldn't find in most five star hotels: a beautiful indoor saltwater pool with retractable roof,
gorgeous landscaped grounds with water features,
tennis courts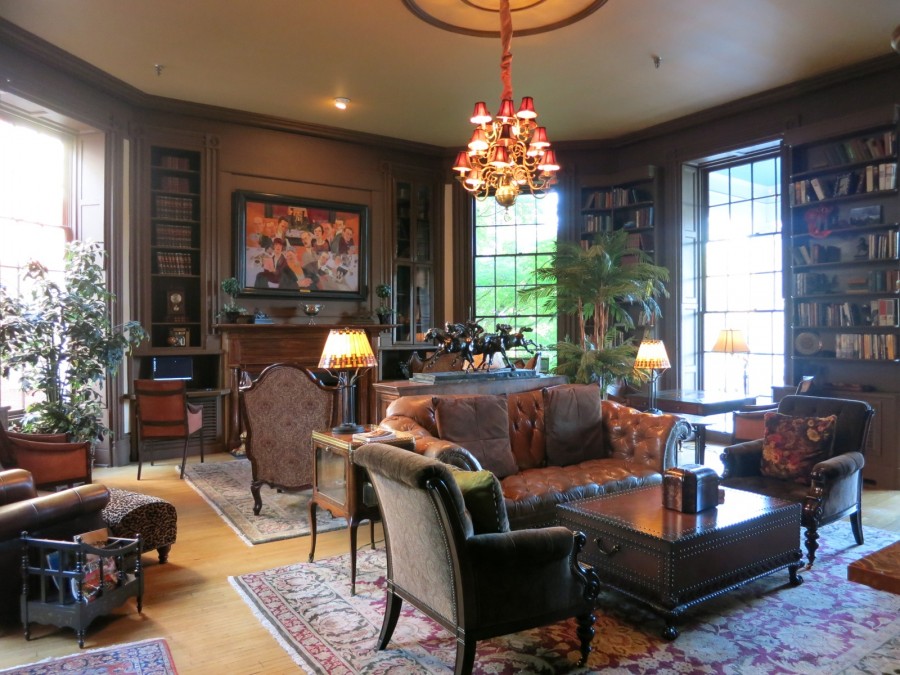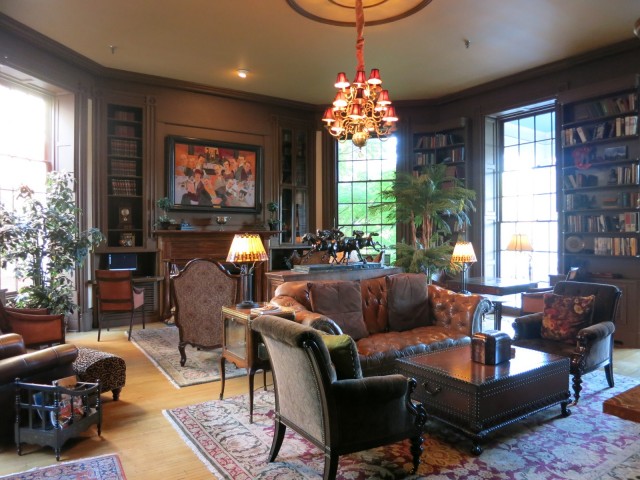 and one of the most stunning libraries outside of a private home – bookshelves lined with rare first-edition books, a Remington bronze from the Brown Hotel in Louisville, KY and an oil painting from New York's Algonquin Hotel.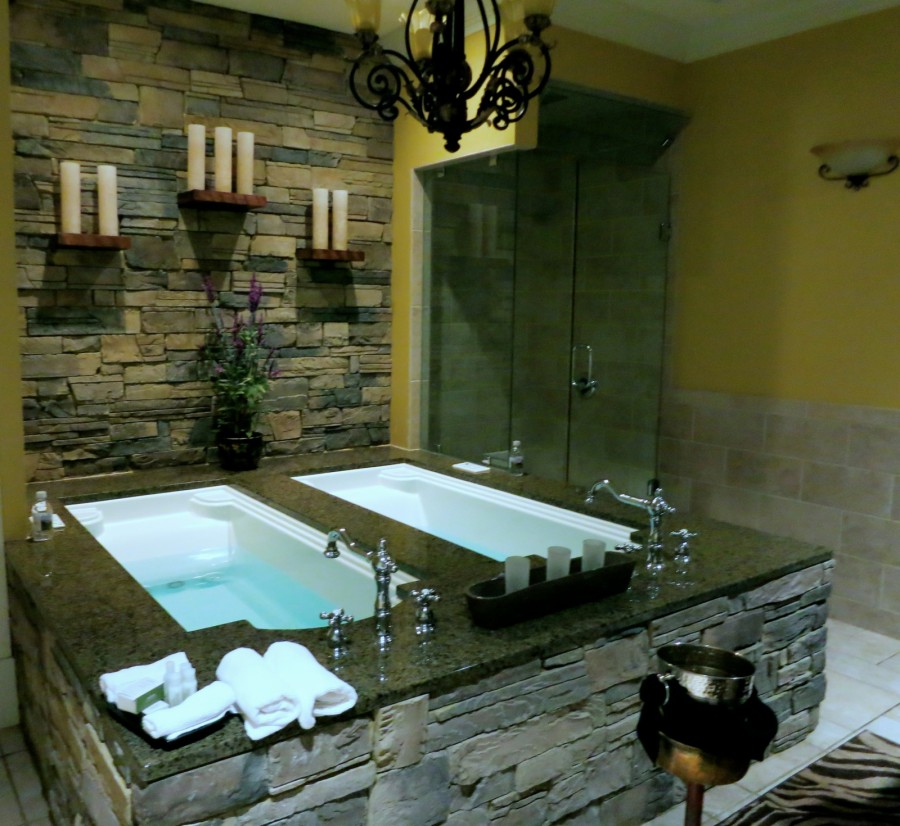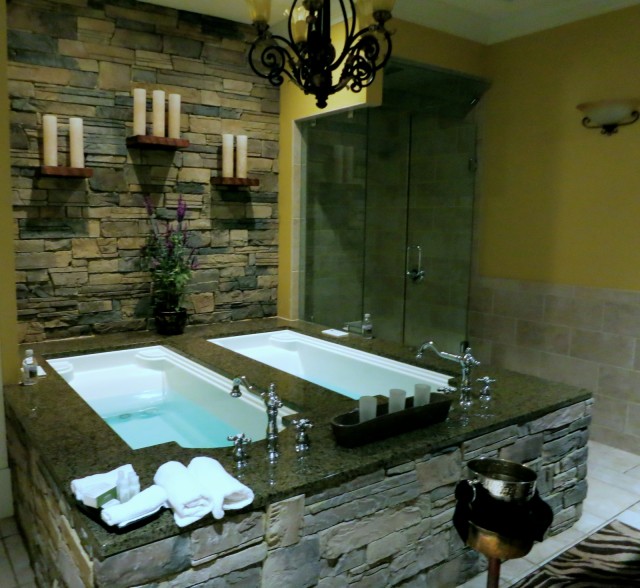 The hotel also houses a top-notch spa, with seven treatment rooms, including one uber-romanic fireplace room for couples only.
Rooms and suites range from $175-$495 per night and include a glass of Port in the afternoon.