Last Updated on
Nearly abutting college campuses, the well-located, "thoughtfully crafted" Graduate Hotels are sprouting up in many University towns throughout the USA, and offer a quirky, fun, boutique alternative to other stuffy, corporate competitors.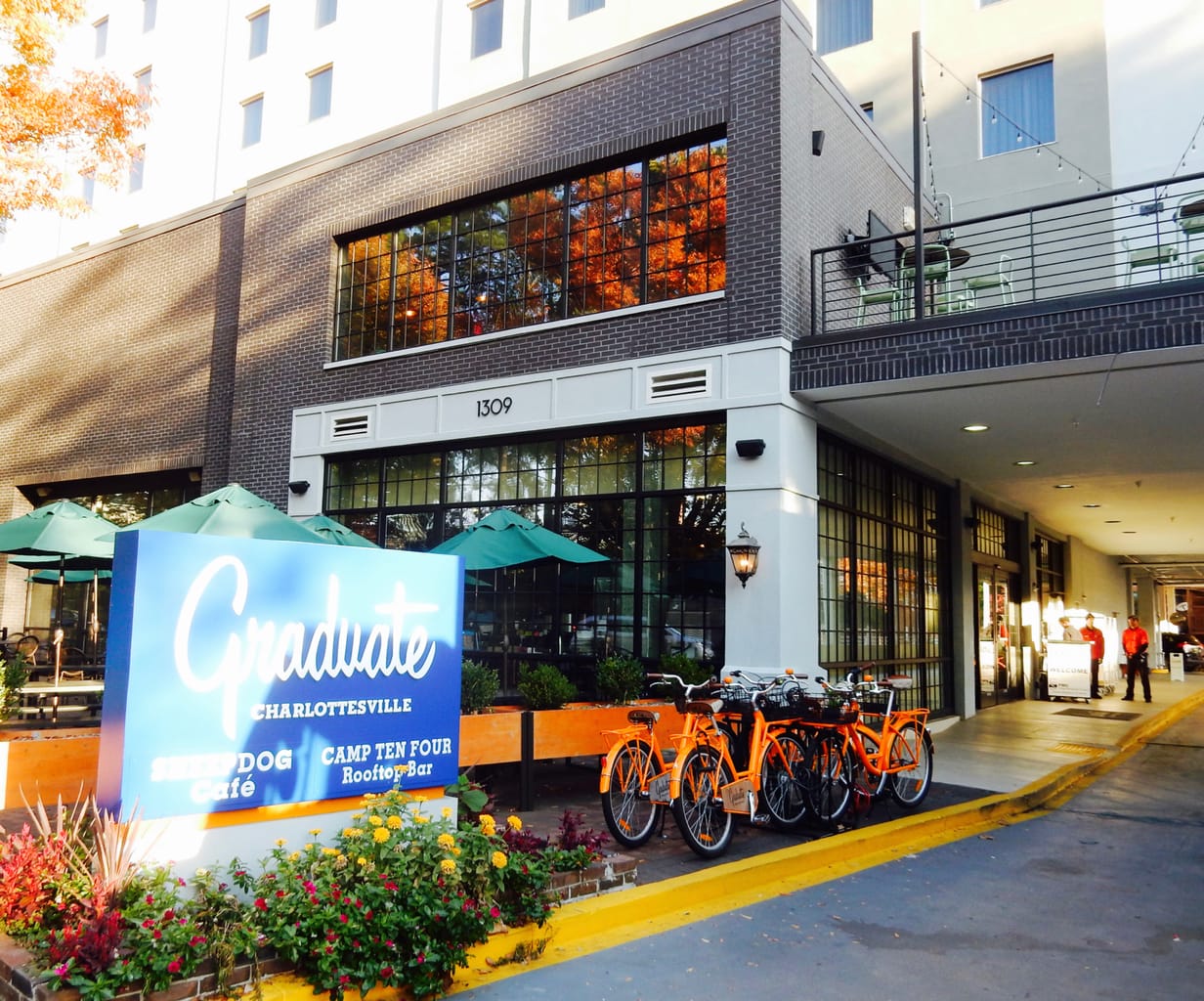 To whit, Charlottesville: where The Graduate Charlottesville, across from UVA campus and a 10 minute walk from the Downtown Mall, has a 40's-era College-Meets-Summer-Camp vibe, and guestrooms sport a "dorm room" motif of a simpler era. Of course, with all the modern amenities of a luxury hotel.
First Impressions of Graduate Charlottesville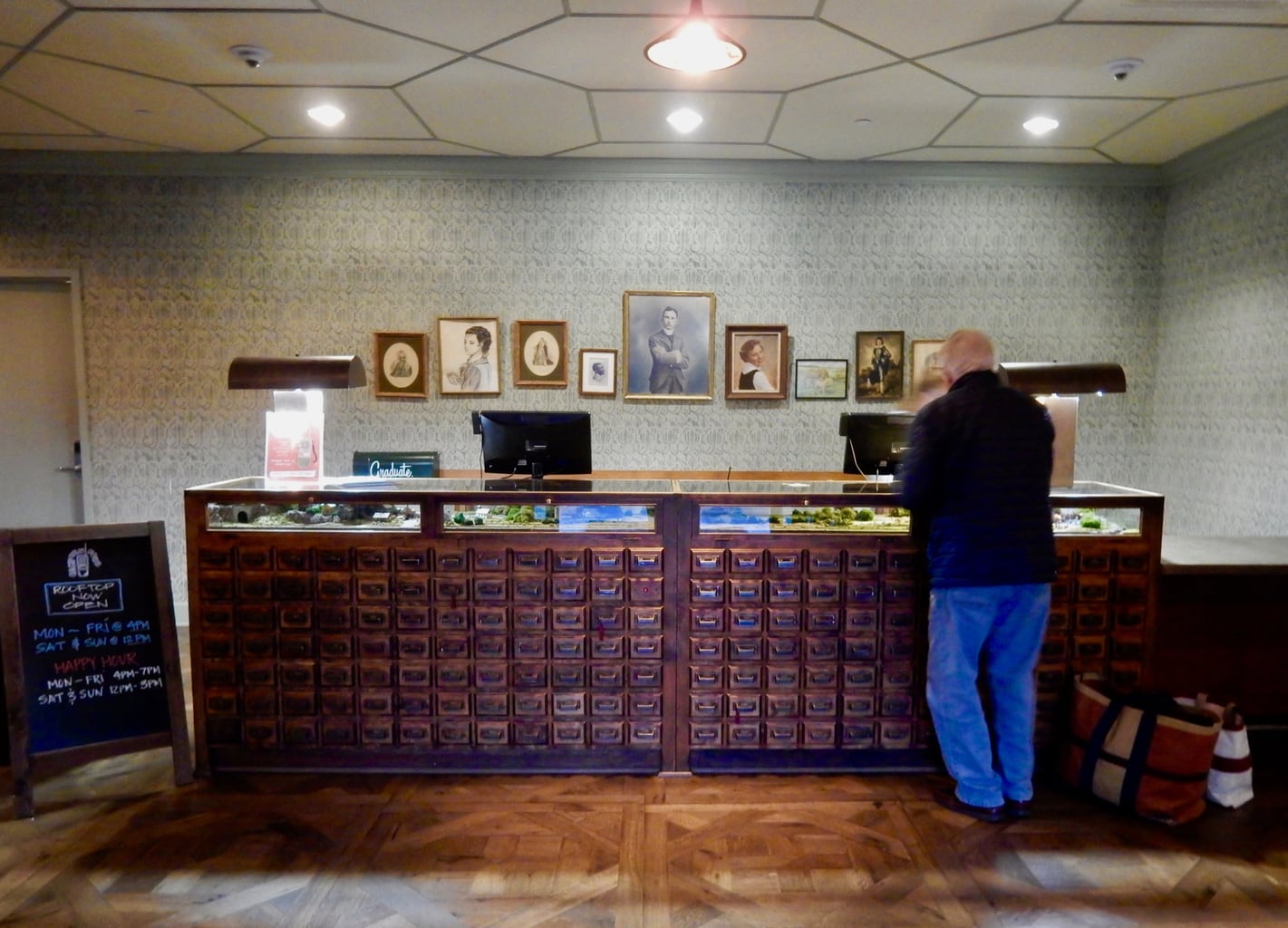 Right on Main St., this snazzy contemporary hotel has an off-street driveway and friendly eager valets to assist you.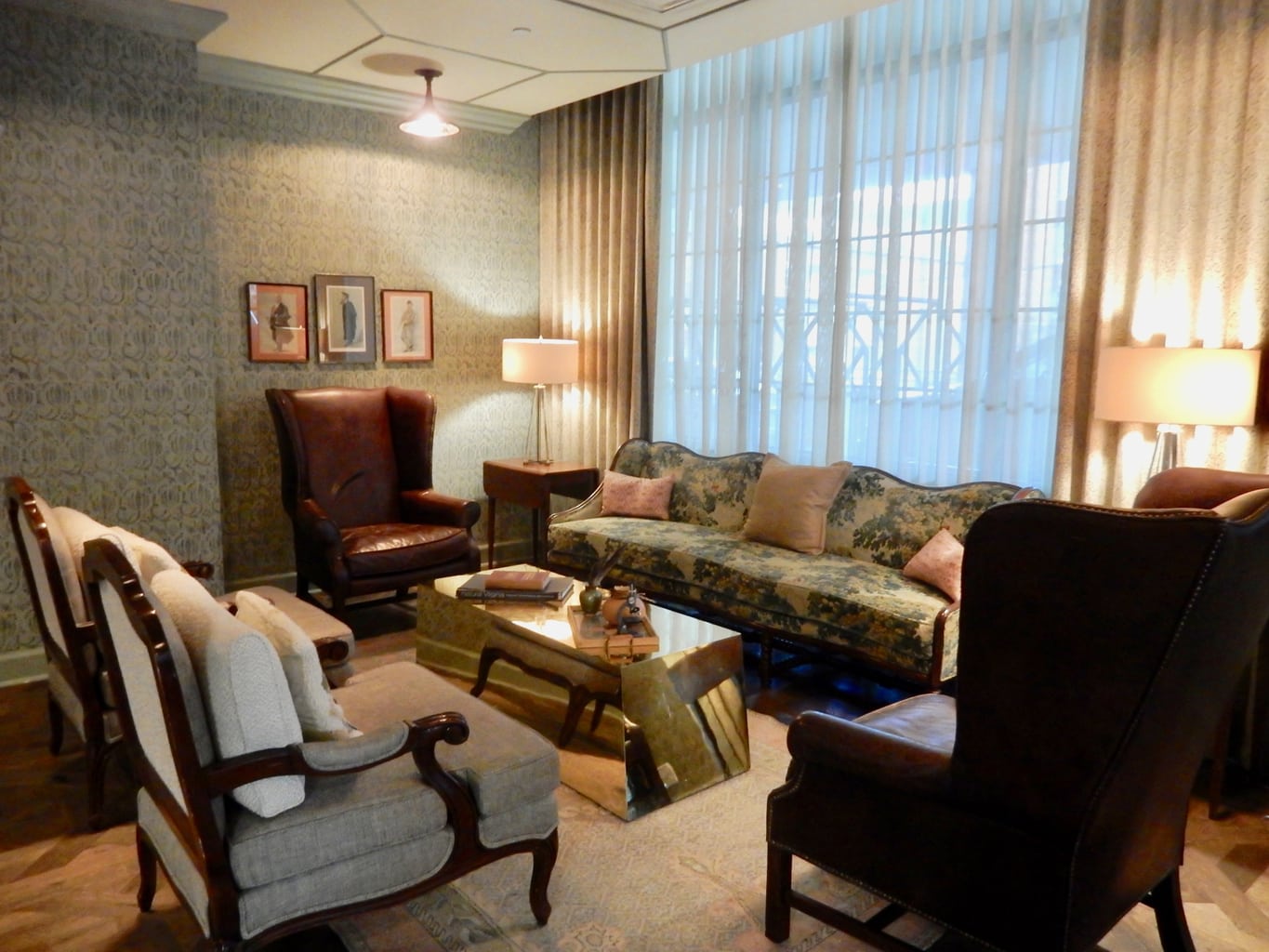 Check in at the card catalog reception desk (a library search system that only Boomers will be familiar with) where you're issued a Student Union Card room key.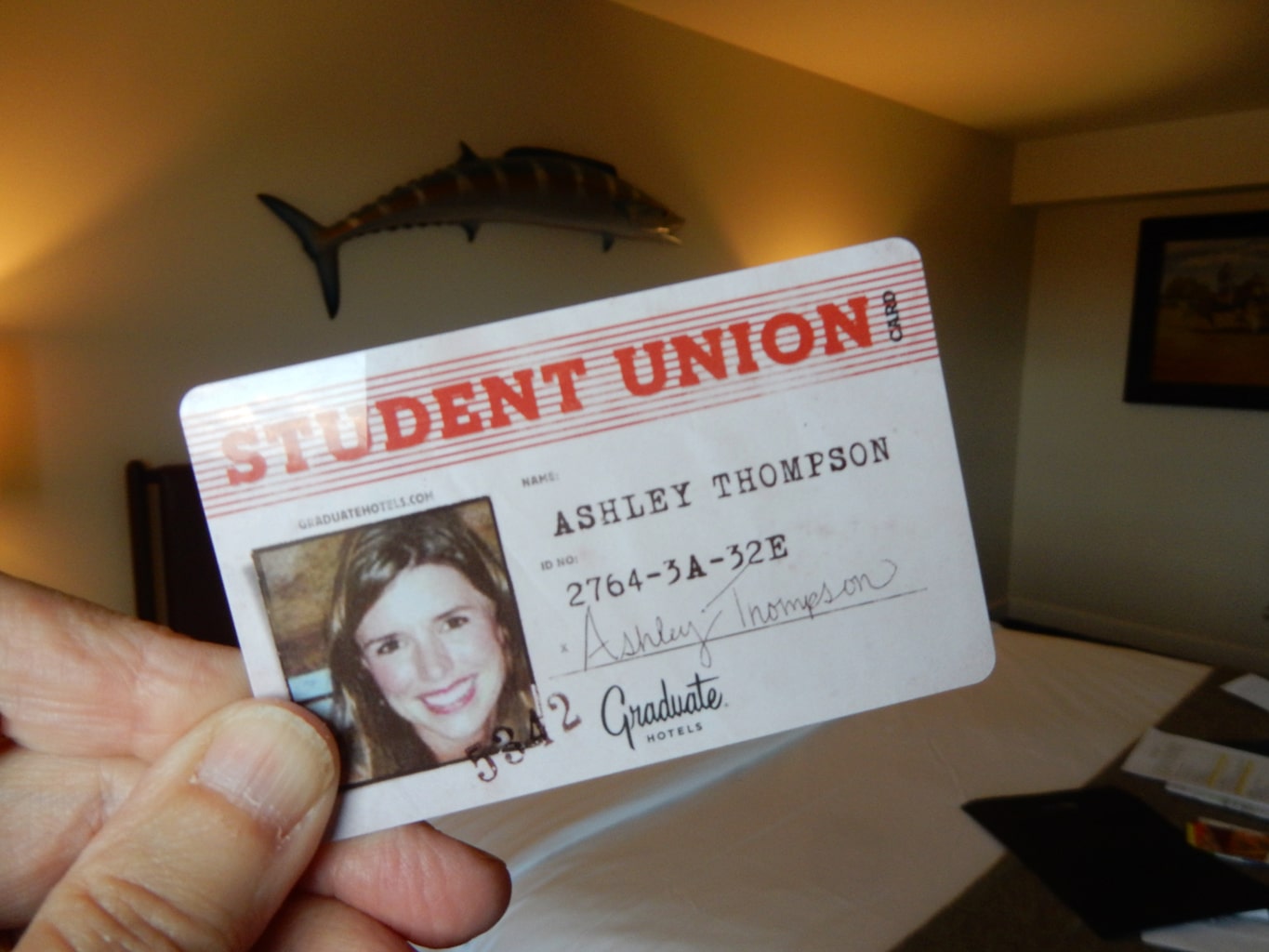 Then, grab a bite or coffee in the street-side lobby café before heading up to your room. Or hang out in one of the living rooms dressed in mid-1900's retro furnishings. Mid-Century modern 50's is so overdone. Time to hark back to the 40's here.
Rooms at The Graduate Charlottesville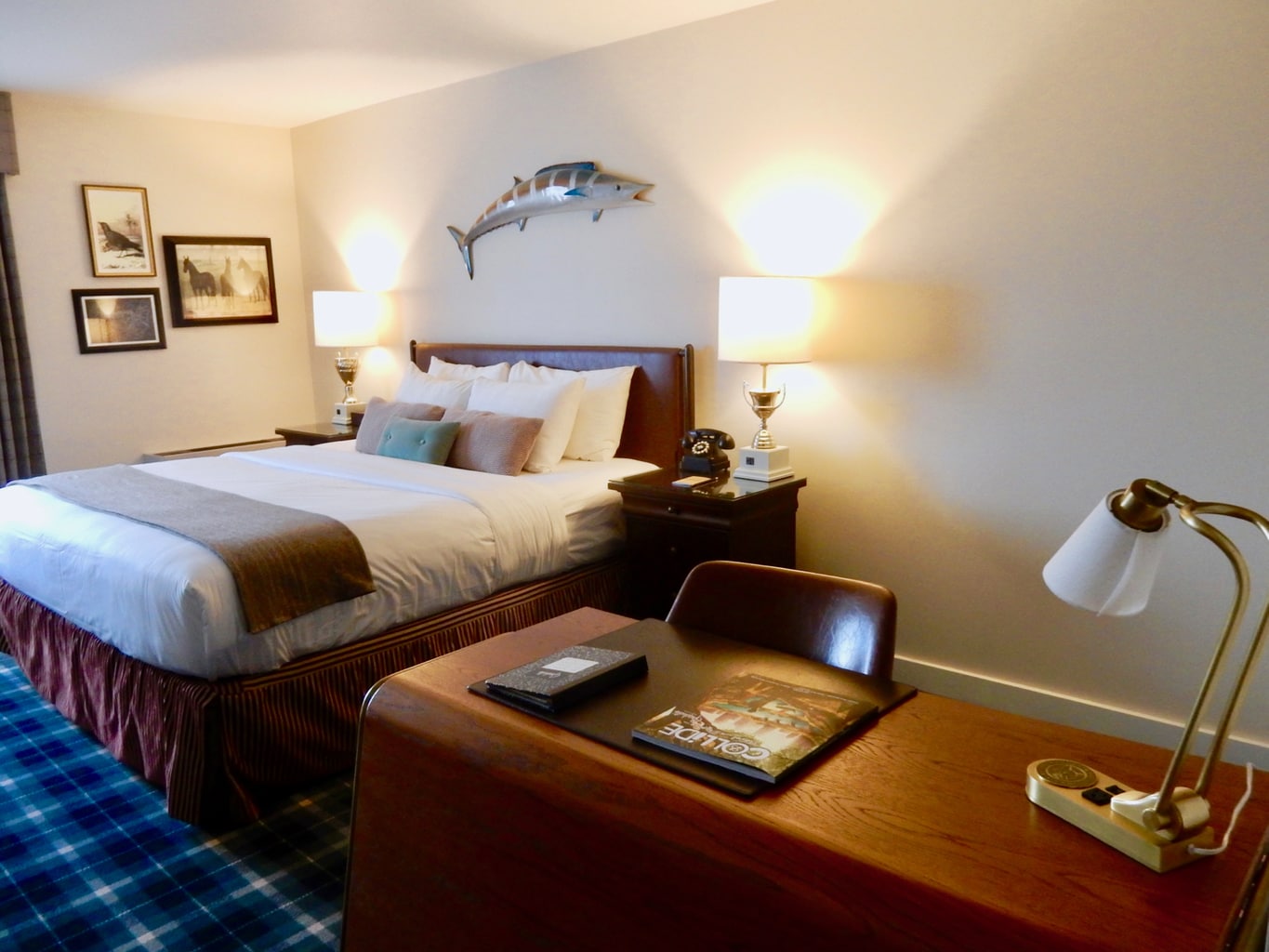 Graduate Hotel rooms have all the comforts of home and enough whimsy to keep me grinning. Hound's-tooth curtains and tartan carpeting create the "rah-rah" vibe of another, more innocent, era. (I honestly spent a few moments hunting for cheerleading pom-poms).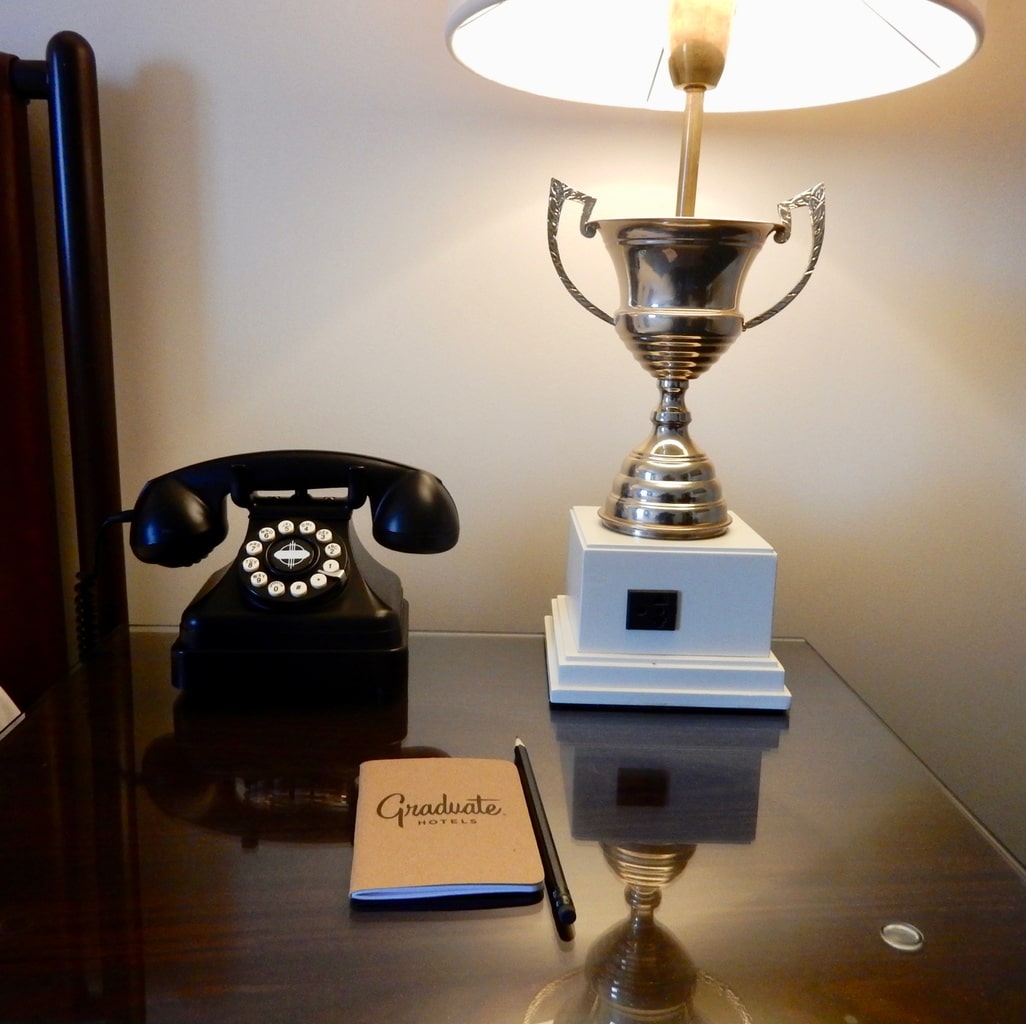 A mounted fish hangs above the bed that is cloaked in a white duvet stuffed with just the right amount of down comforter to earn high grades for comfort. A rotary phone, sports-trophy lamp, and chest of drawers, adorned with silhouettes of America's founding fathers, will send those of a certain age into fits of nostalgia and college-age kids into fits of retro-hip wonder.
Dining at The Graduate Hotel Charlottesville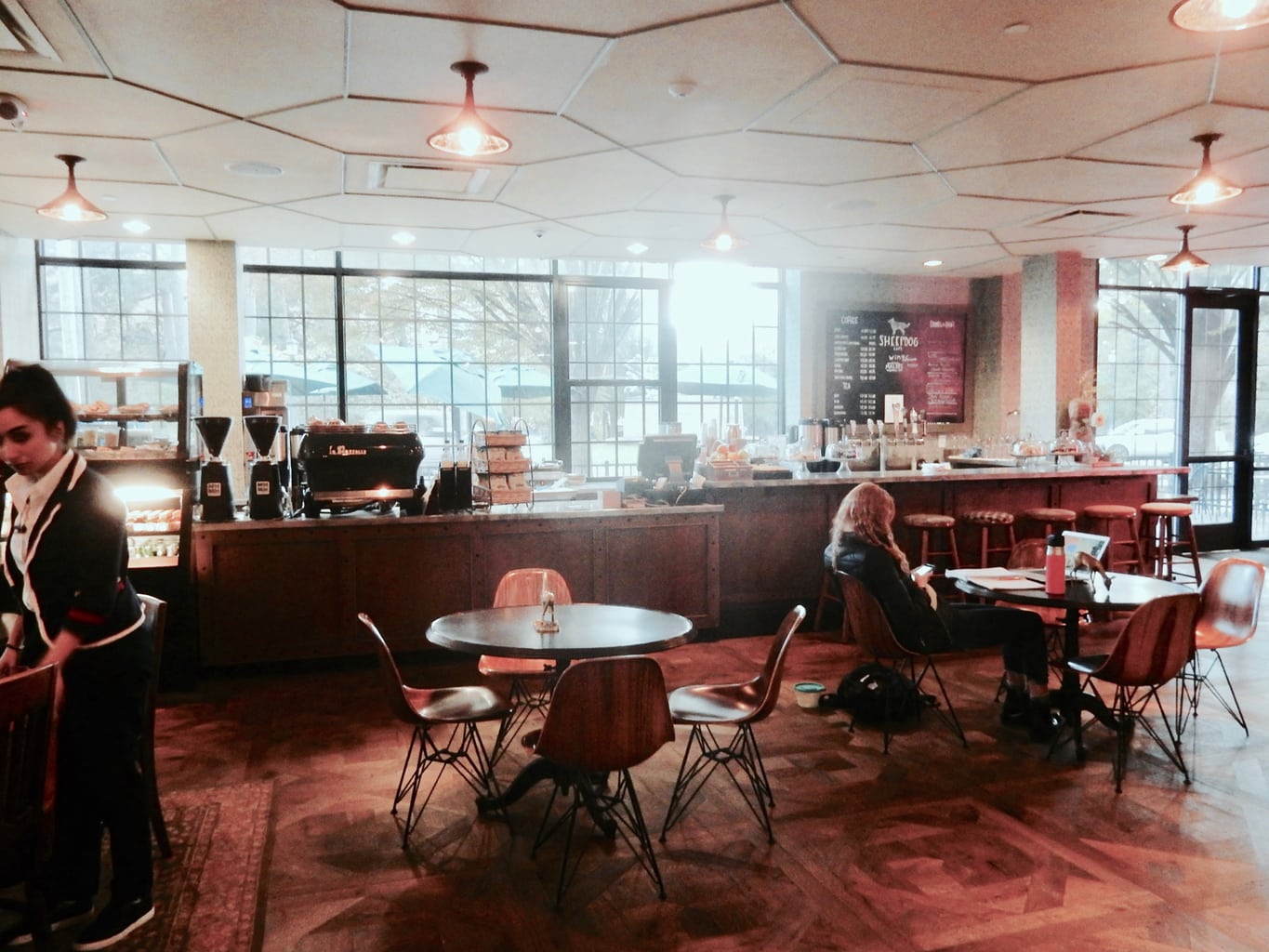 The Lobby level coffee shop is perfect for a quick snack, and your first jolt of caffeine in the morning.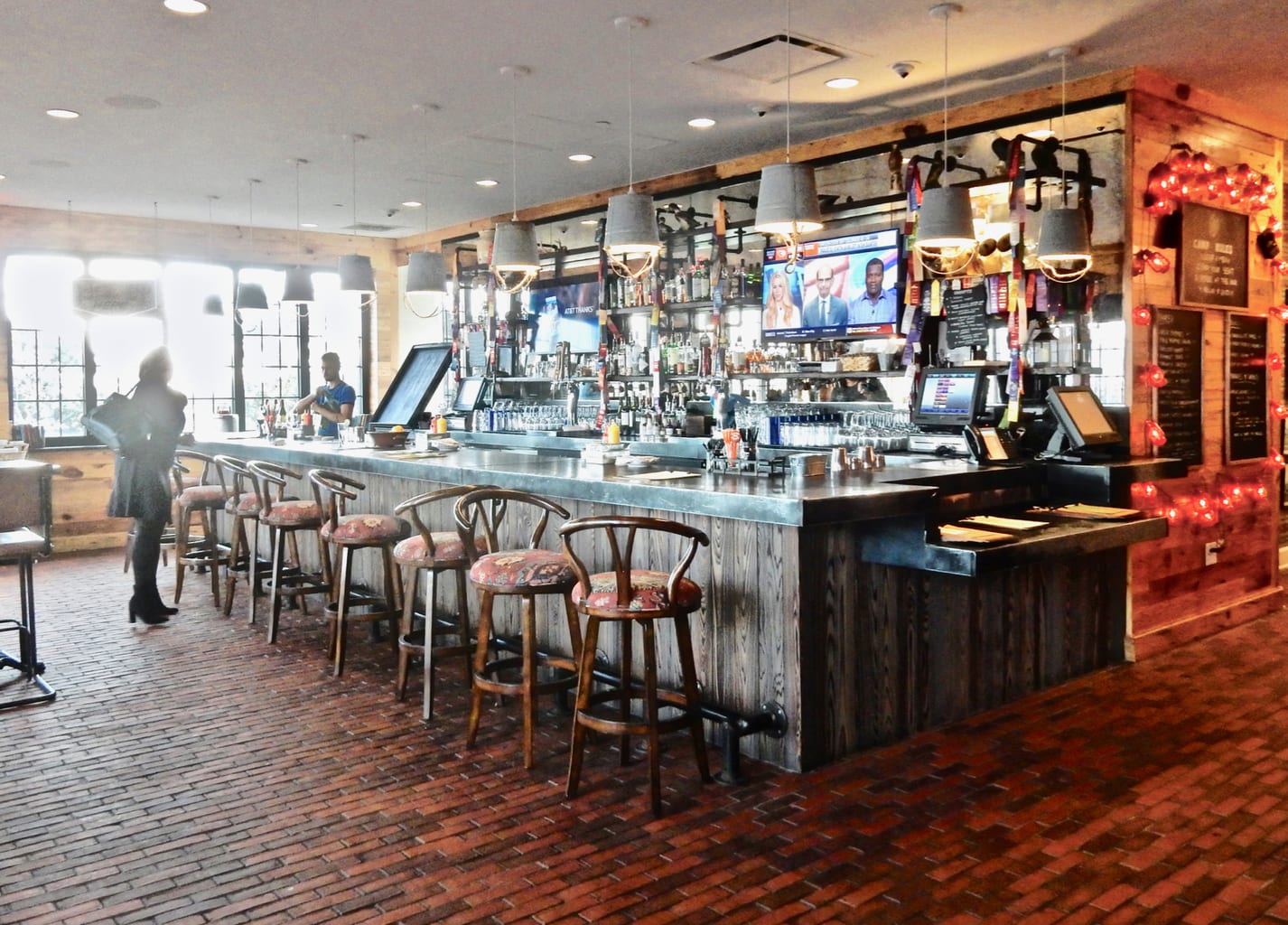 But to maximize your experience here, head up to Camp Ten Four on the rooftop for burgers, hushpuppies, shakes, and other memories of a summer in the mountains – with craft cocktails. OK – so maybe your student or prospective students can't enjoy the cocktails, but they'll love the mountain views and magical sunset.
Amenities at Graduate Charlottesville
Complimentary bikes (first come-first served).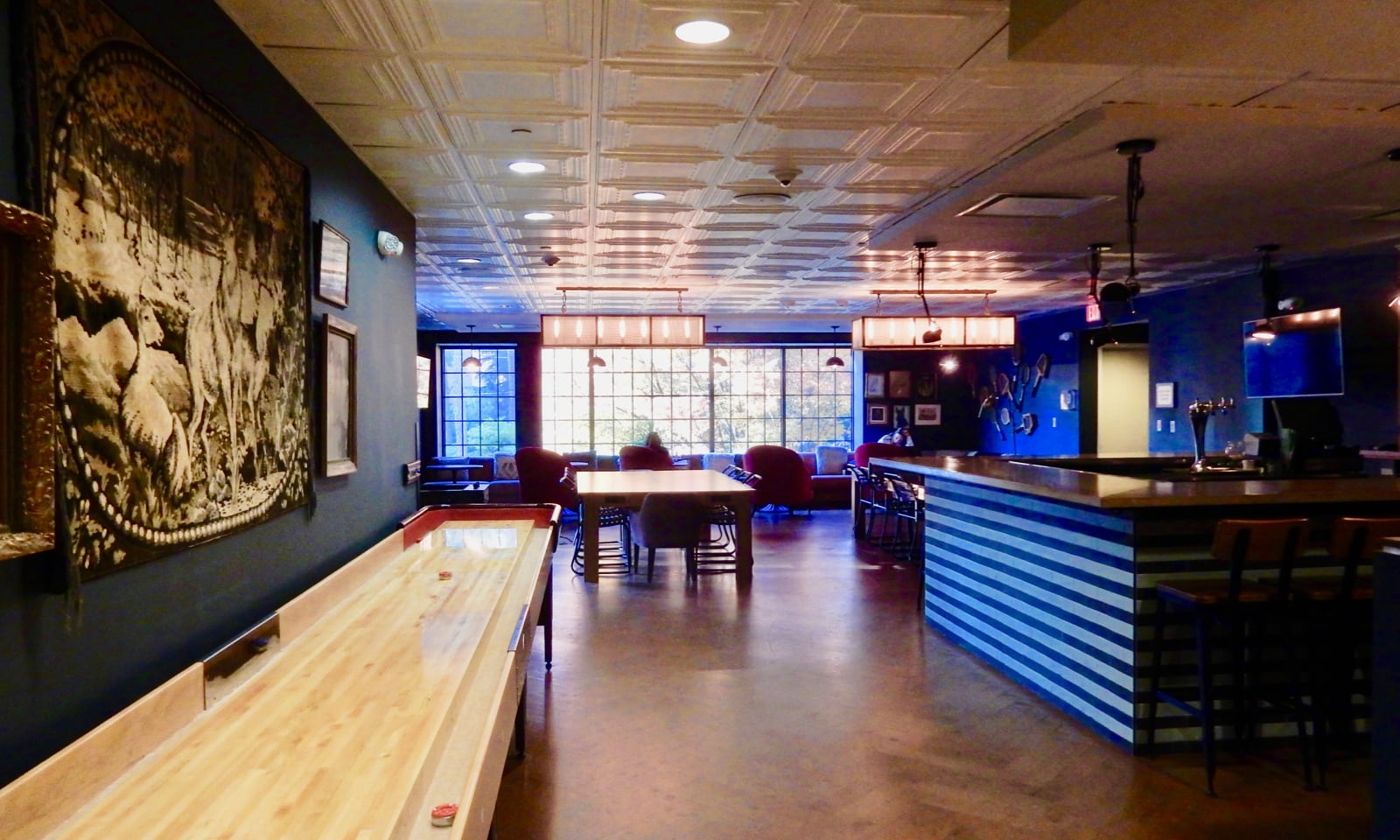 Game Room (foosball, pingpong, shuffleboard).
Fitness Center.
Free WiFi
Dog-Friendly – dogs stay free.
Just the Facts
Rooms from $97 offseason midweek to over $400 in season, and more for special events, include bike use, game room, wi-fi, fitness center.