Last Updated on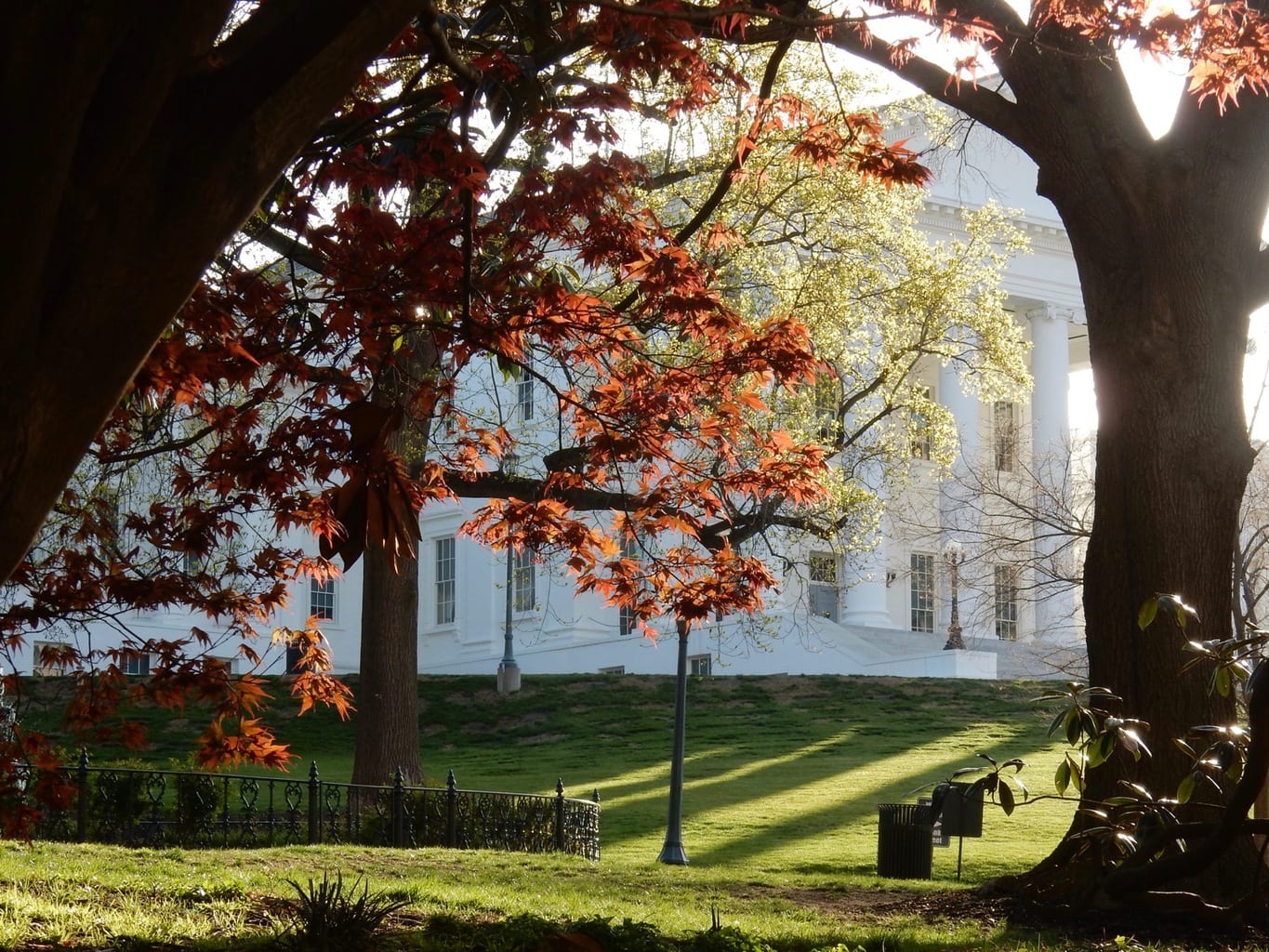 Once the hotel of choice for government officials, The Commonwealth Hotel, Richmond VA, within steps (and with great views) of the Virginia State Capitol, has been newly renovated and updated as a cute artsy boutique for trendy travelers as well.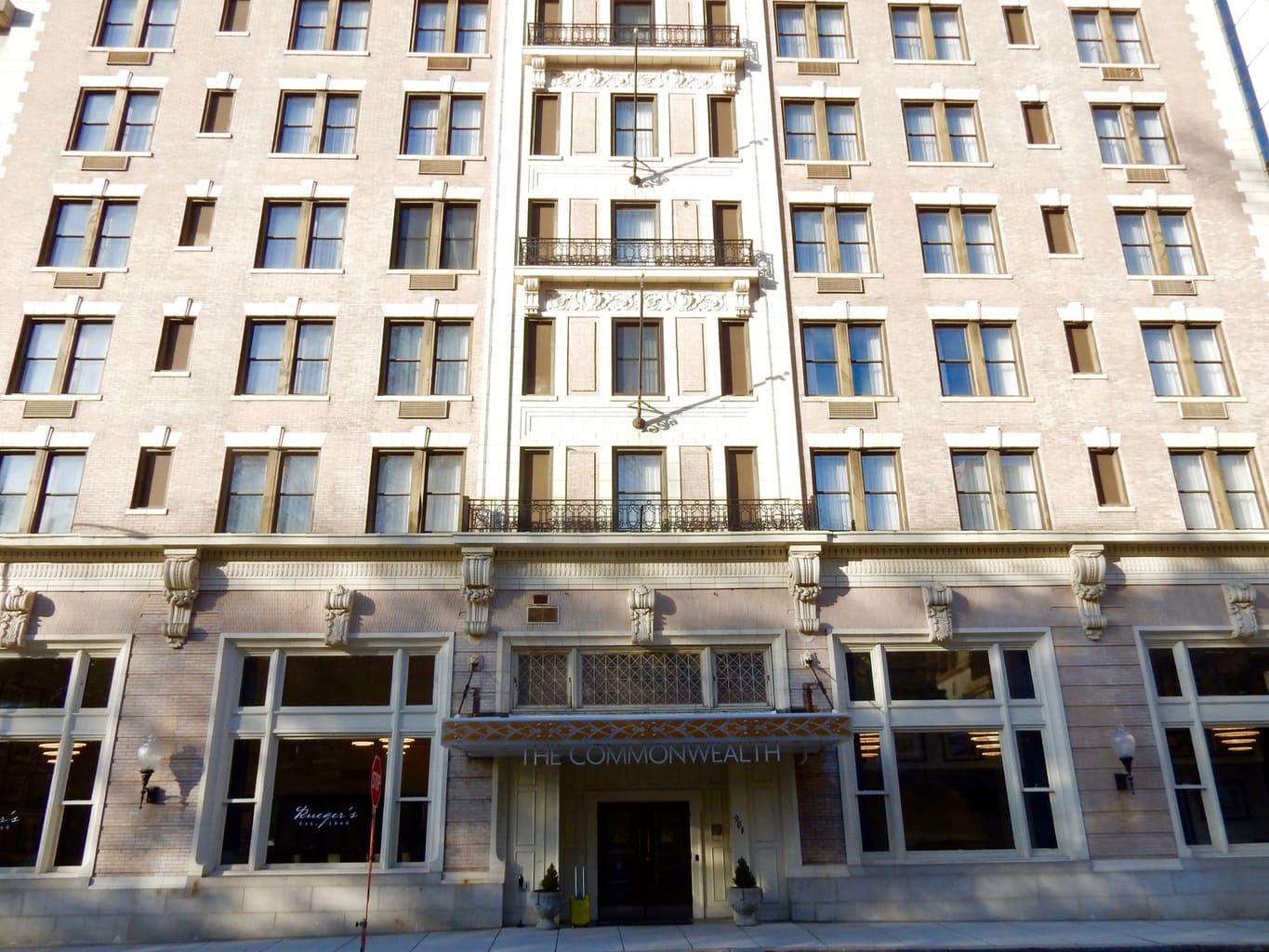 Joining the growing number of boutique hotels in Richmond VA (Quirk, Graduate Richmond, and Maven Favorite, Linden Row Inn), The Commonwealth is attracting a growing number of non-elected officials from all over the world.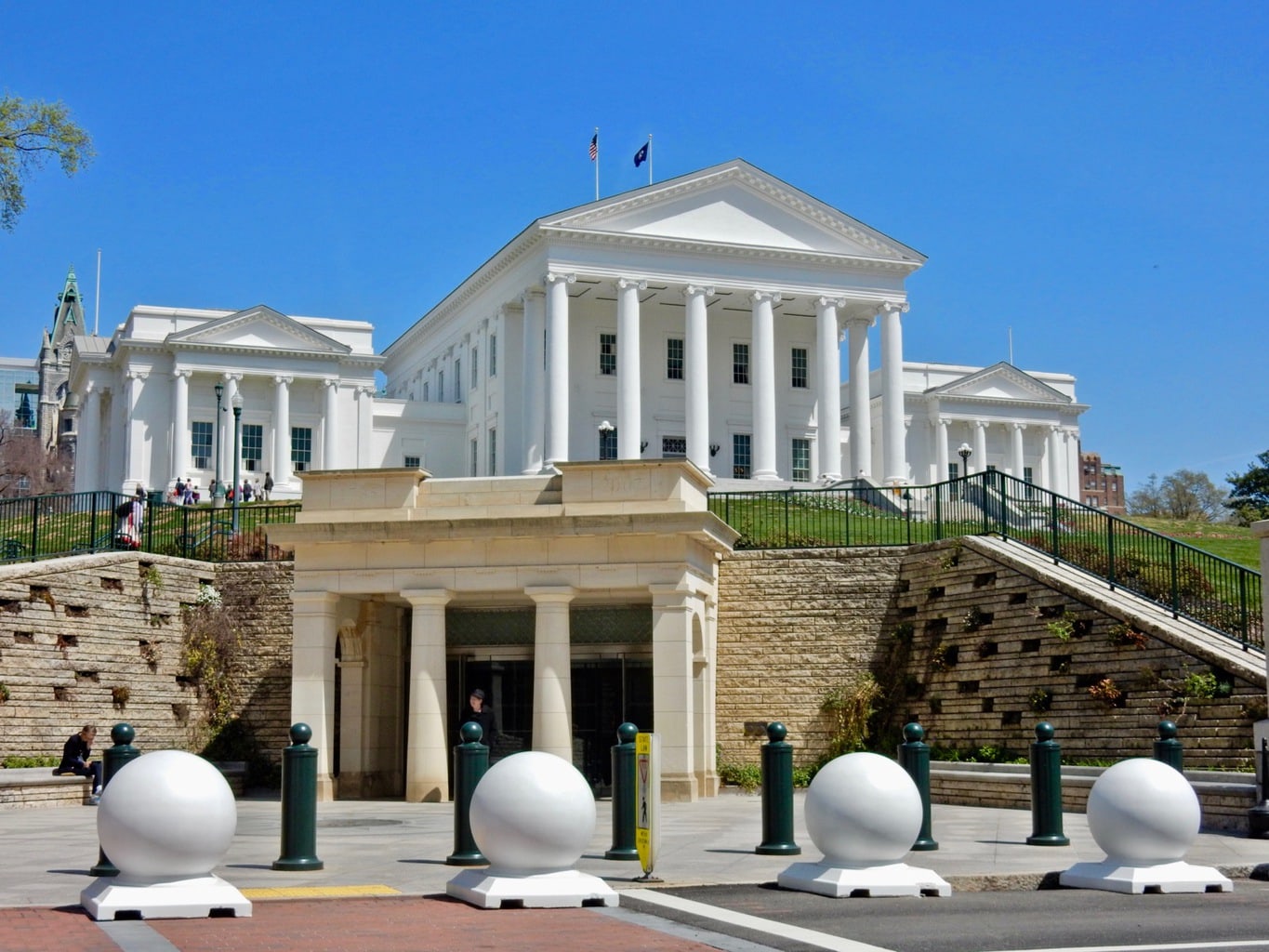 You can't get much closer to the Virginia State House: in fact, if you inch past The Commonwealth on Bank Street, you'll hit the Capitol's security barriers.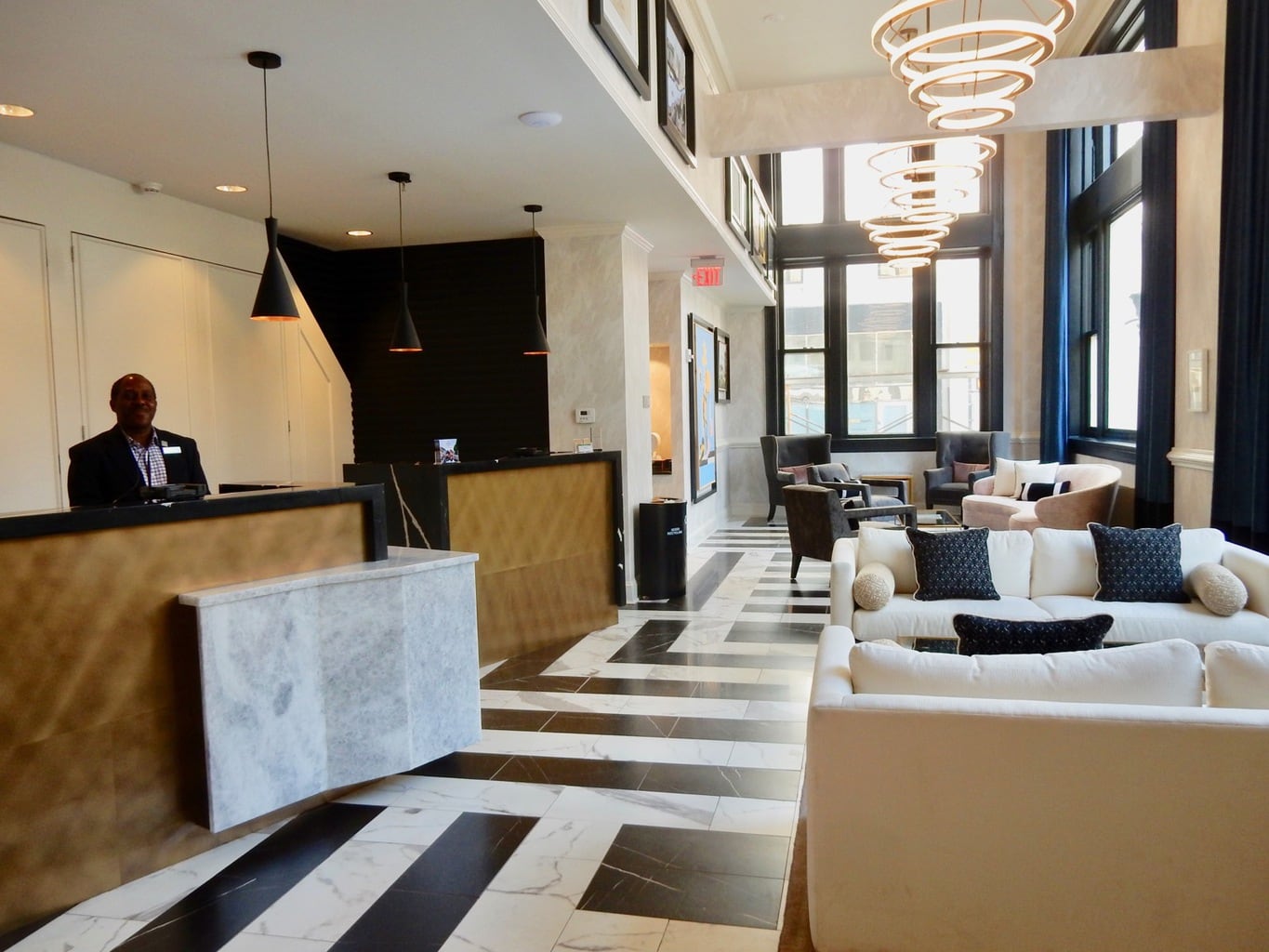 The lobby is full of light, thanks to casement windows and cream colored cushy couches that offset the cool black and white marble floor. The space, you'll soon see after check-in, is much more sedate than the colorful room décor. Reception is uber friendly and quick – it's a no-fuss kind of place.
 Rooms and Suites At Commonwealth Hotel Richmond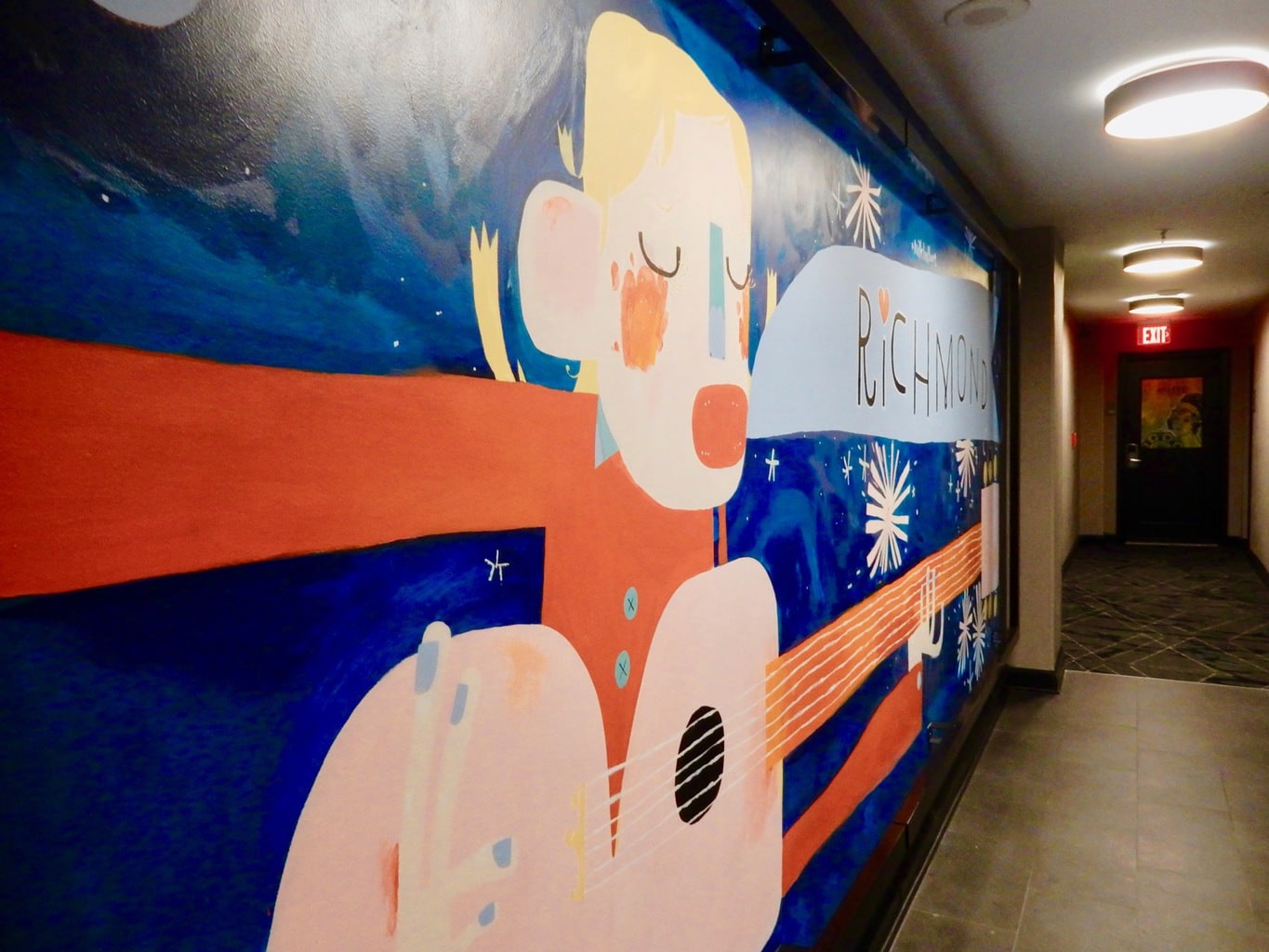 Guests are rewarded with eclectic art as soon as they exit the tiny (3-person) elevator: each floor corridor is graced with a different vibrantly painted mural. Guestroom doors are also "tattooed" with contemporary art.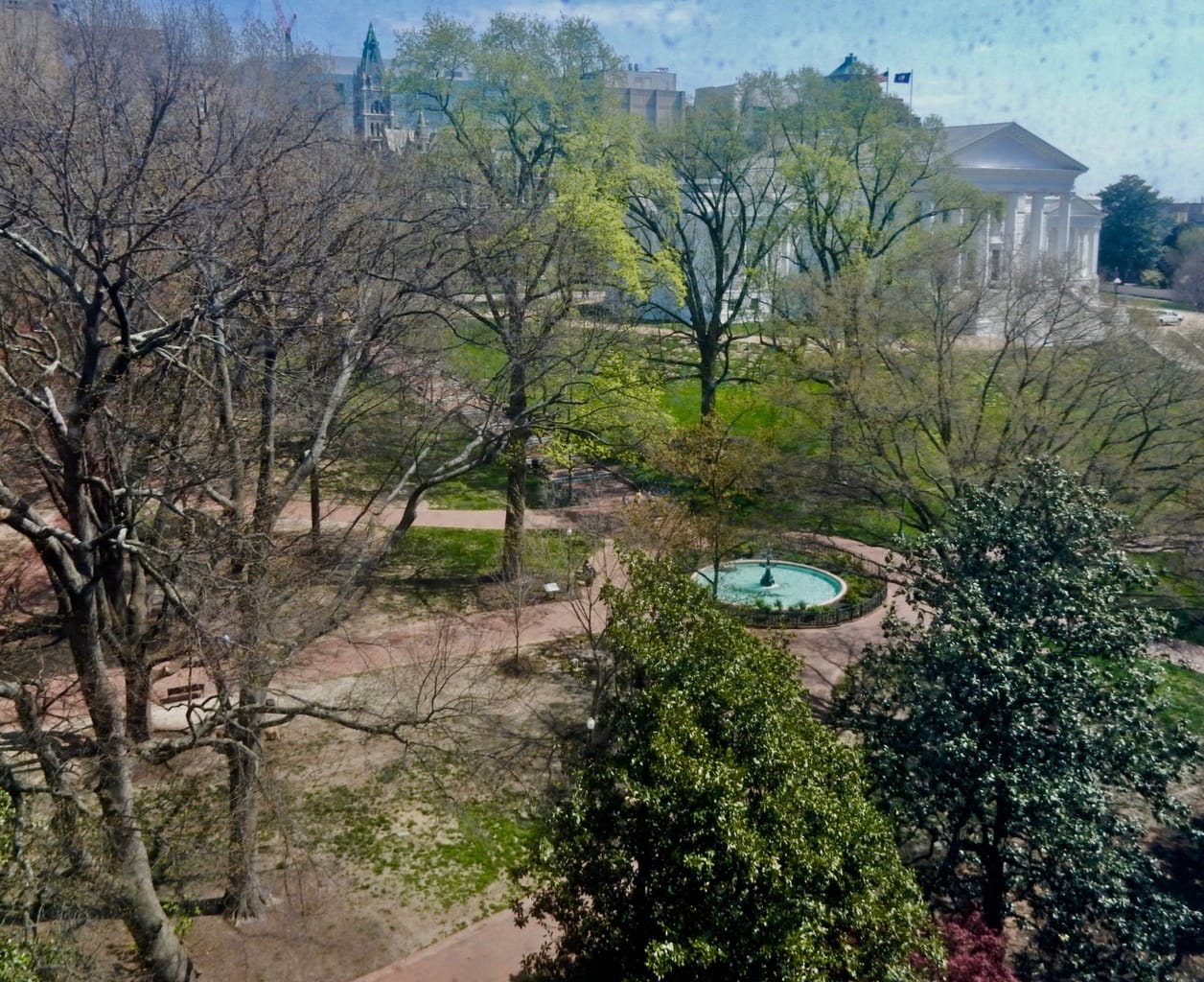 Ask for a corner suite overlooking the Virginia State House and Capitol Square Park – a set of rooms larger than most NYC apartments. The view is unparalleled.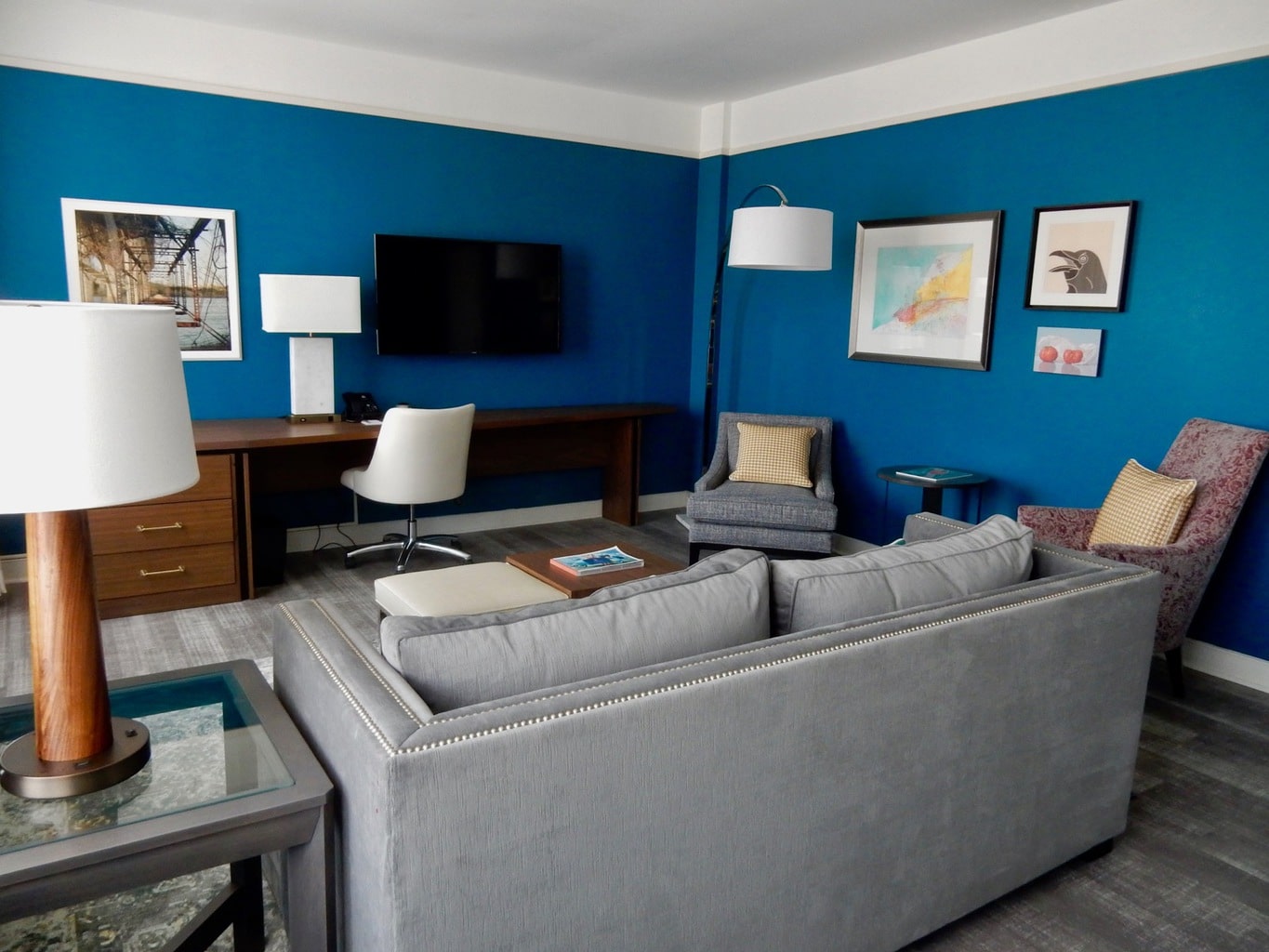 Rooms are painted in bold colors, and furnishings are Crate and Barrel modern, handcrafted by local Virginia artisans. Comfortable, clean beds are encased in white duvet and sheets.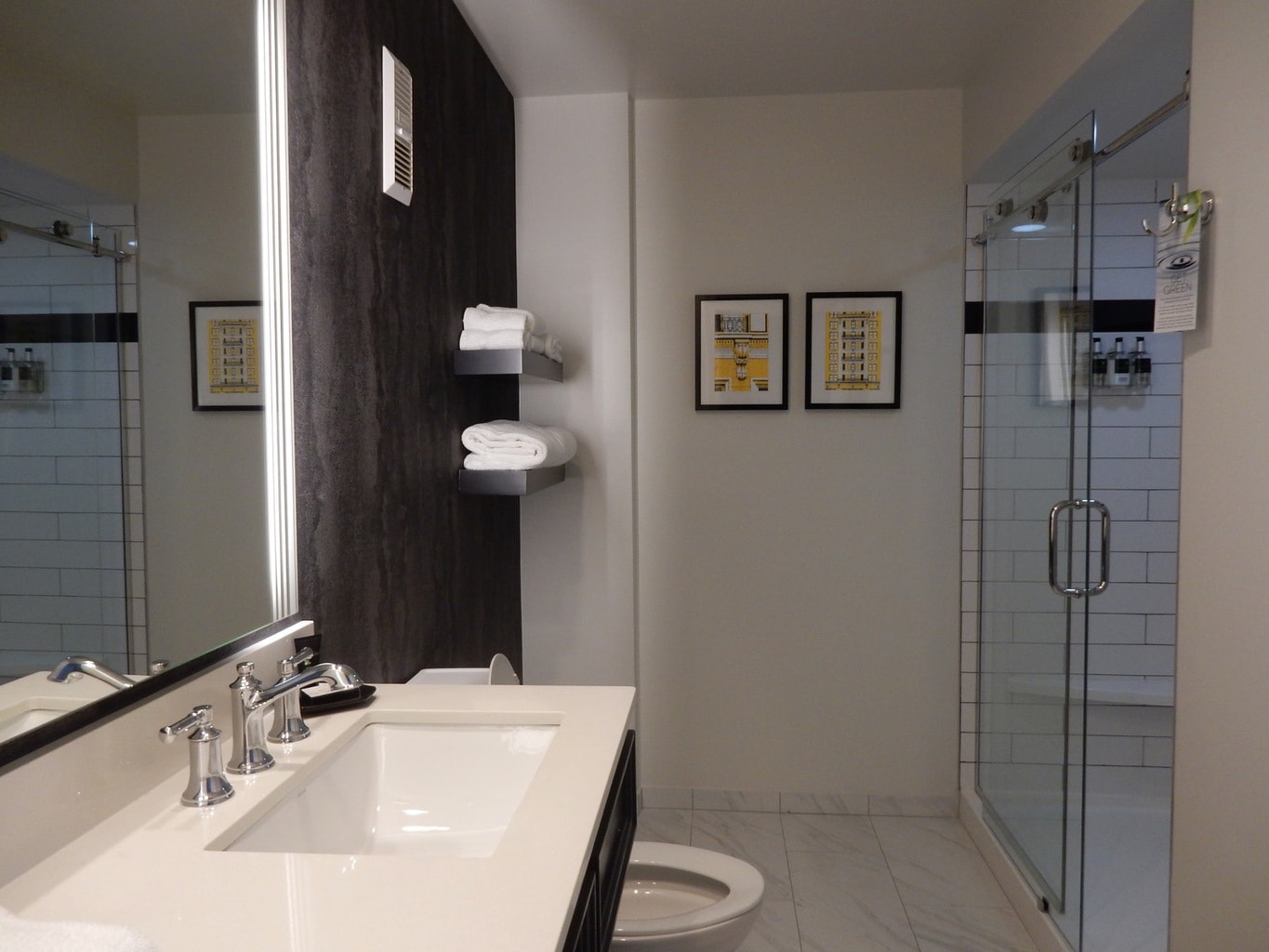 Bathrooms are design-forward with marble tile floors, white subway tile showers, and plenty of light.
Dining at The Commonwealth Hotel
In-house Rueger's (referencing the name of the first hotel on this site), offers Breakfast and Lunch.
Just the Facts
Rooms and Suites from $120-$250 per night. Packages with breakfast available.
Stuck for Things to Do in Richmond? You'll find lots of ideas on this Getaway Mavens Post.