Last Updated on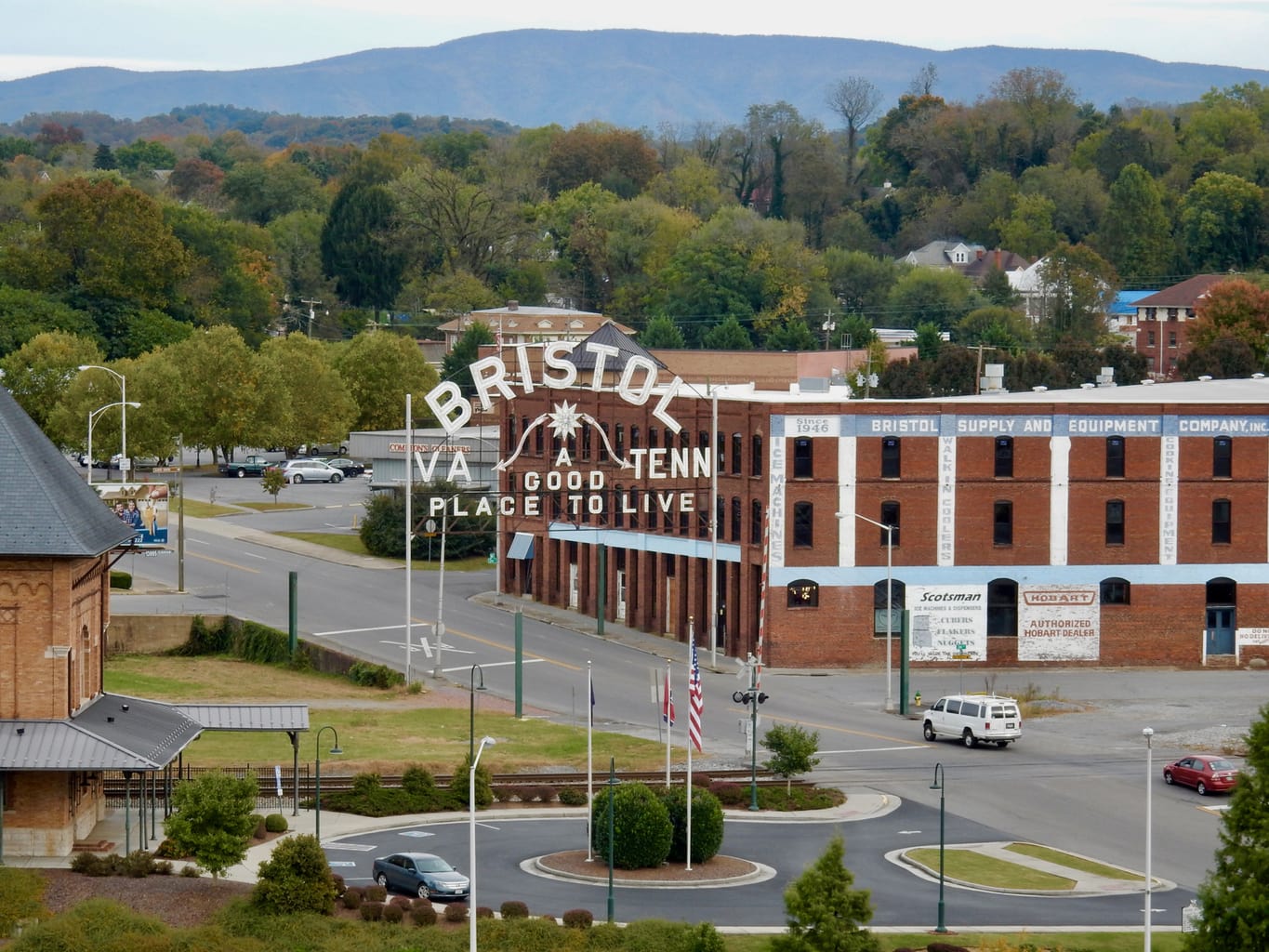 Next door to the Birthplace of Country Music Museum, The Bristol Hotel, a brand new chic boutique hotel (opened Oct. 2018) in the foothills of the Appalachian Mountains, has a winning formula for high-end travelers seeking an upscale and stylish overnight stay.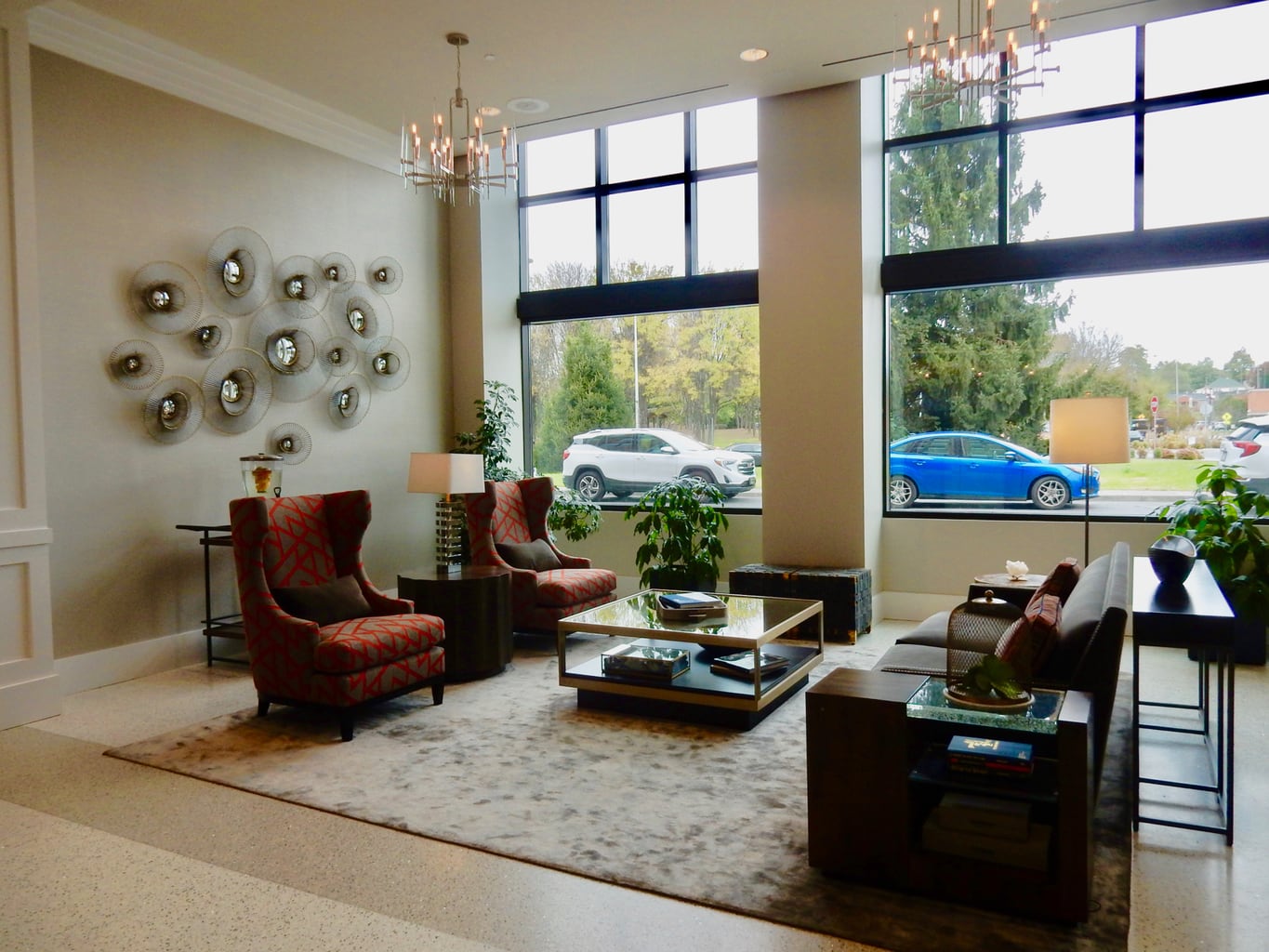 If you're a fan of country music, and want to learn about its origins in the USA, this is the best place to overnight, but next-best-thing pilgrims will also be drawn here for the modern décor with historic design elements from the 1920s, including exposed brick with original pressed lettering, the former hand-crank elevator displayed in the lobby and Roman-arched entryways, eye-catching lobbies (there are two seating areas), and the phenomenal rooftop bar/lounge overlooking the city and surrounding mountains.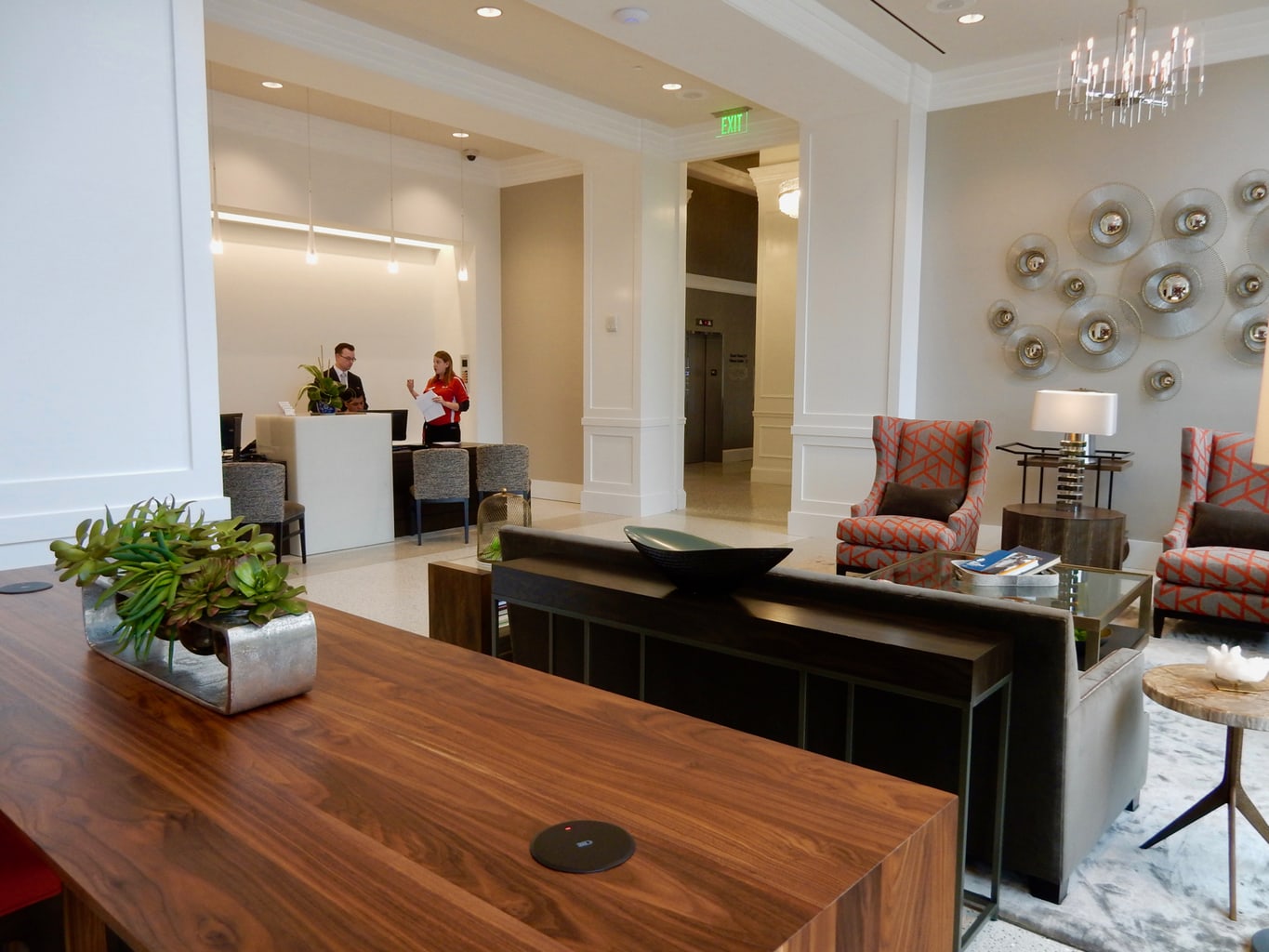 Friendly service begins at Valet, and continues into the white marble foyer topped with sparkling contemporary crystal lighting. Reception is small and intimate – in a mid-century modern furnished "living room" lobby, with comfortable seating, a communal laptop table, and all the accoutrements you need while waiting for a buddy or for your room to be ready. A second seating area has more traditional furniture and a large display bookshelf.
Since the Bristol Hotel has been open less than a month, locally hired staff, most with no experience in hospitality, is still on an upward learning curve, so I anticipated more hiccups than I encountered. Most employees seem eager to please, so though it will take awhile to fine-tune service, it's getting better every day.
Rooms at The Bristol Hotel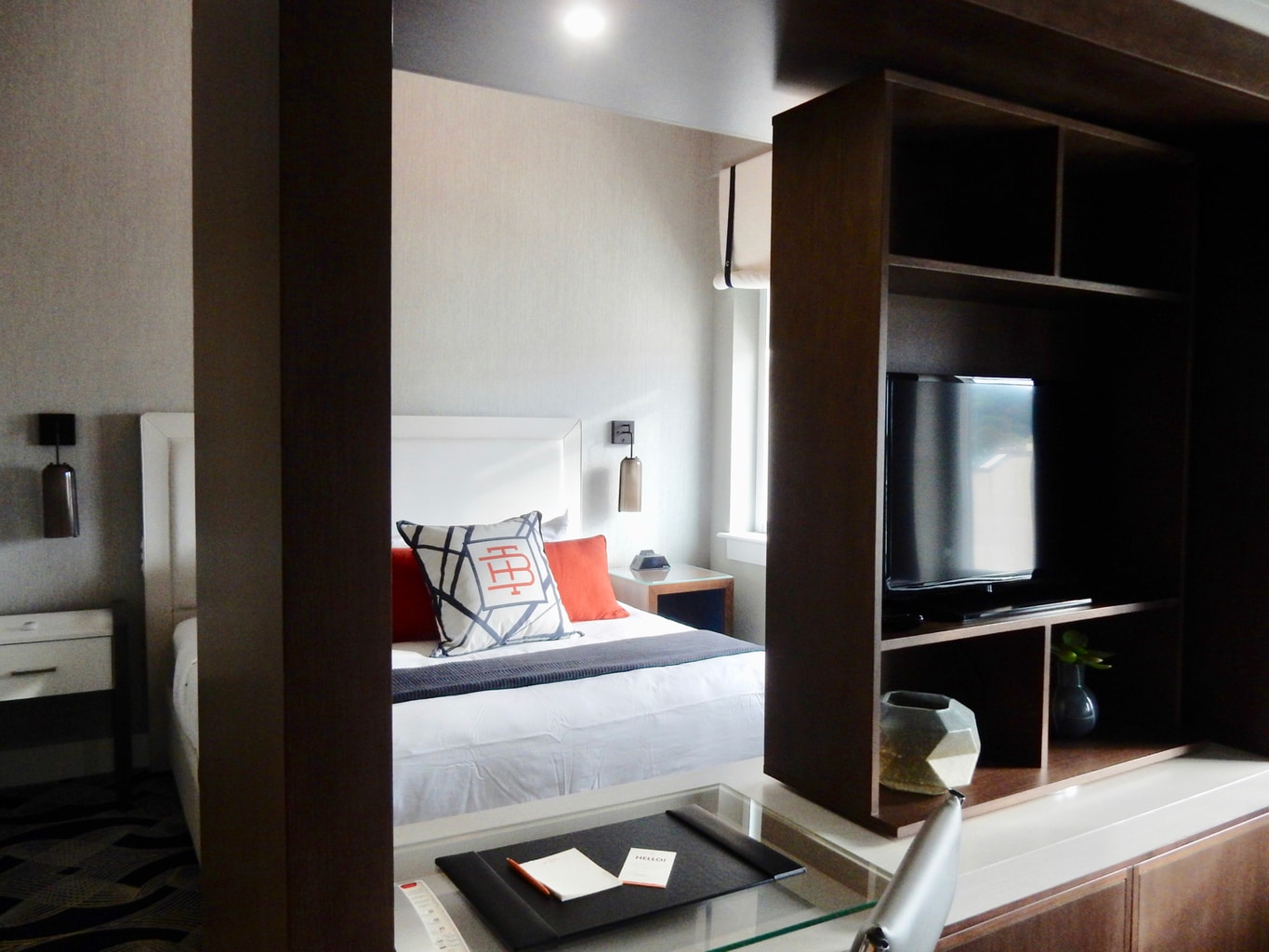 The bed first: because, wow, it, and the black-out-shades, did the trick sending me off into deep sleep. The bright white comforter – with navy throw – is as downy, mushy, soft as the mattress is back-friendly-firm. Sixty five rooms in white and Navy Blue with orange pop sport special fan lights that help control temperature, and are outfitted with contemporary chairs, couch, and in the suites, a clever shelf that rotates the flat-screen TV from sitting room to bedroom.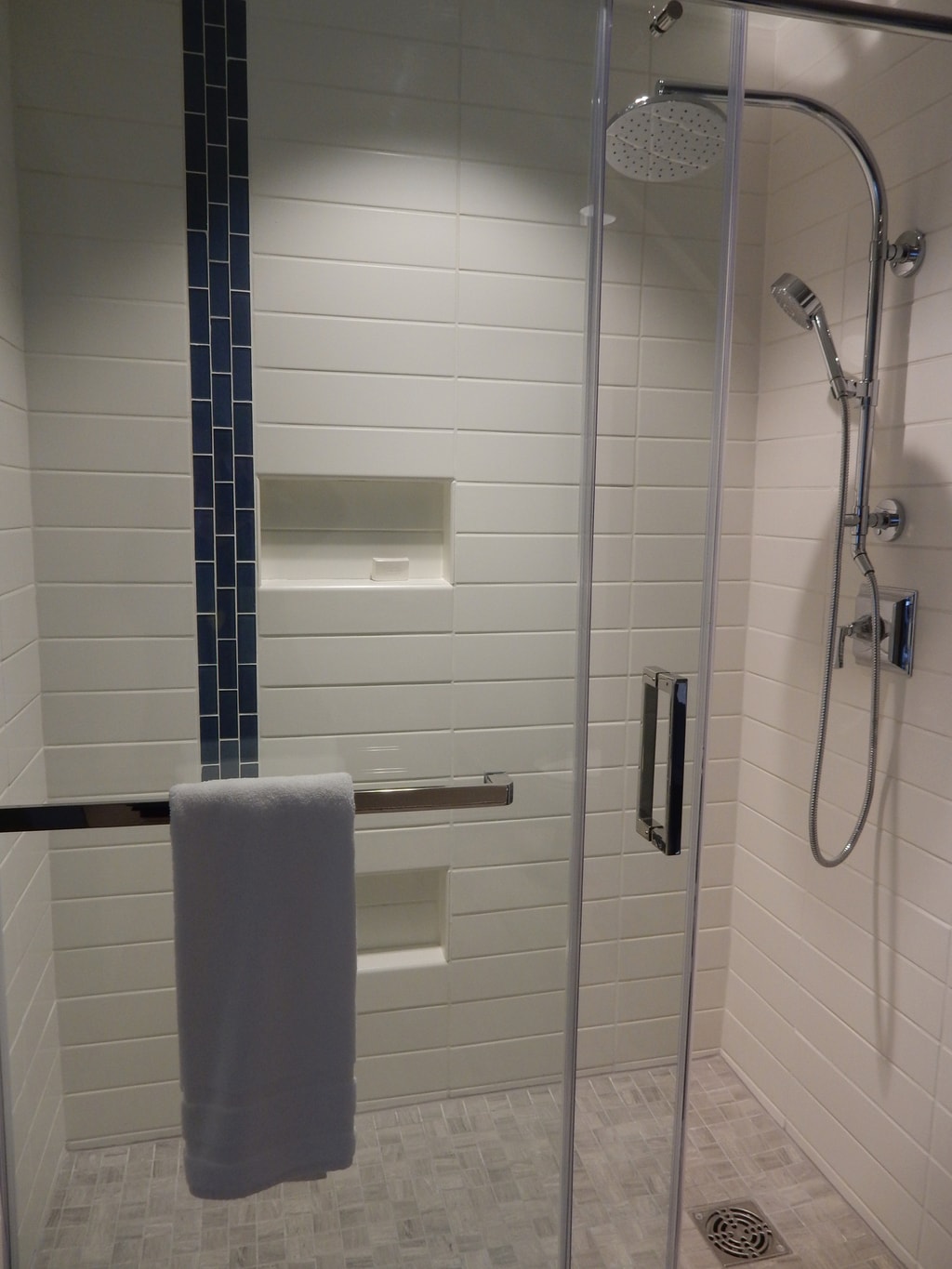 Bathrooms are bright and cheery, with large subway tile rain shower, stone-like tile floor and sparkly granite sinks. Gilchrist & Soames toiletries add a bit of British posh.
Dining and Drinking at The Bristol Hotel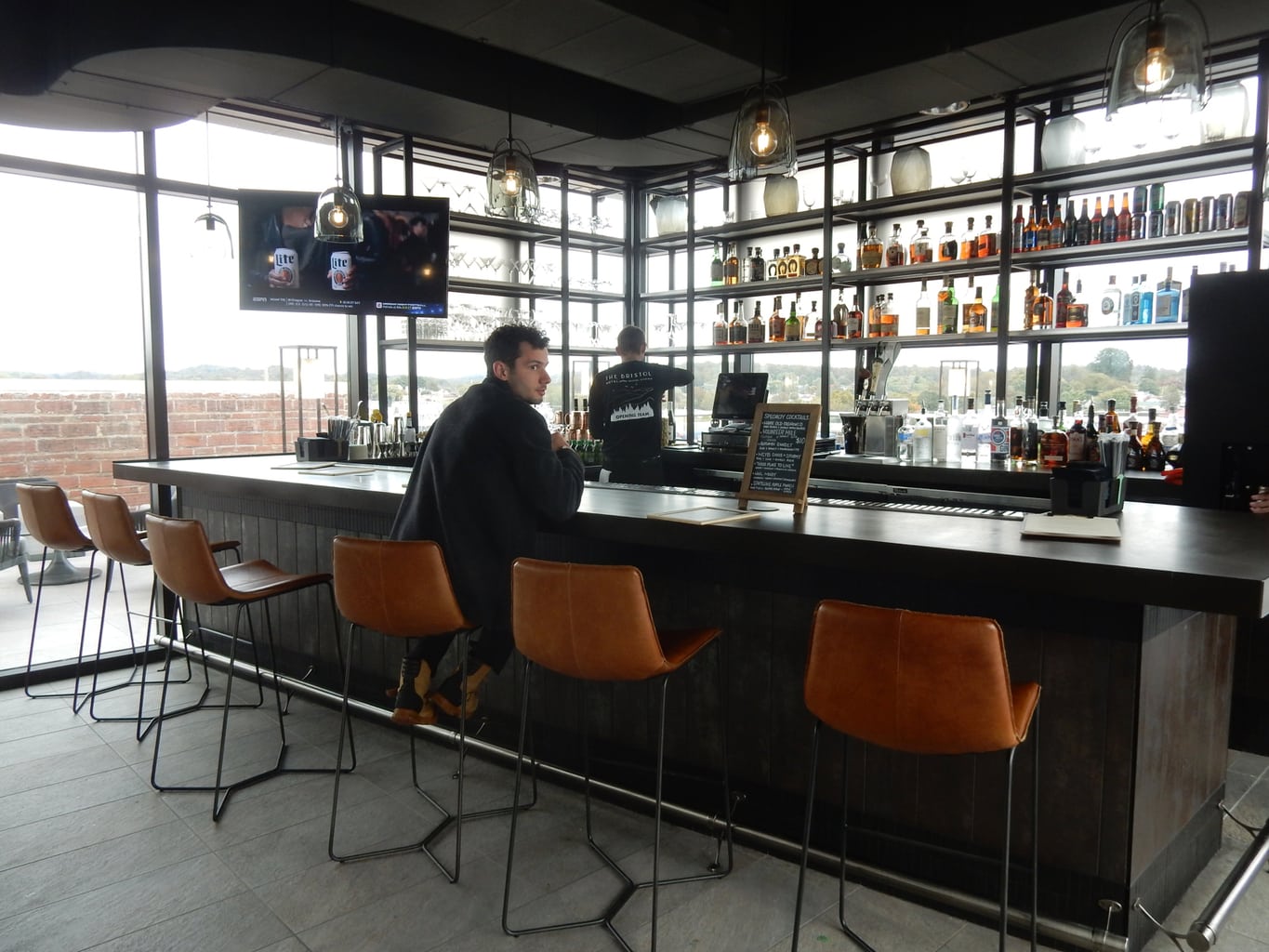 Lumac is Bristol's first rooftop bar, and offers panoramic views of the nearby Appalachian Mountains. It's modern lines offer – dare I say it – a hip place for locals and visitors to drink in both the views and craft cocktails, like "A Good Place To Live," which consists of Vodka, Kahlua, and Cream of Pumpkin.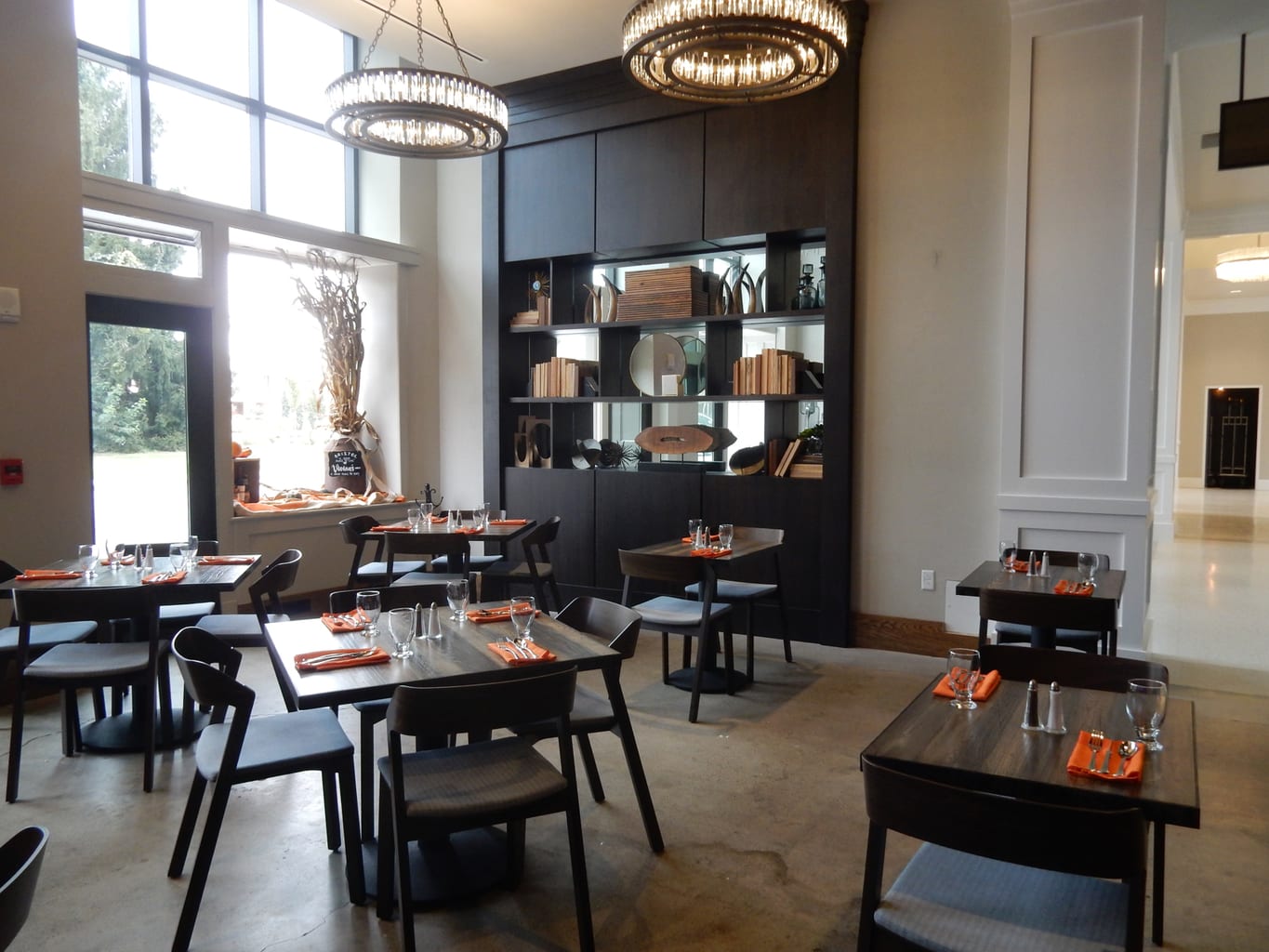 With its distressed wood tables, contemporary crystal, and orange napkins for pop, Vivian's Table showcases the region's traditional scratch-made food and locally sourced ingredients – with a twist. Thanks to a crackerjack Executive Chef, Rocco Pisera, the food here is flavorful, recognizable but inventively tweaked, and rather reasonably priced: Shrimp and Grits ($24), Stuffed Trout ($26), and Pasta Dishes ($24).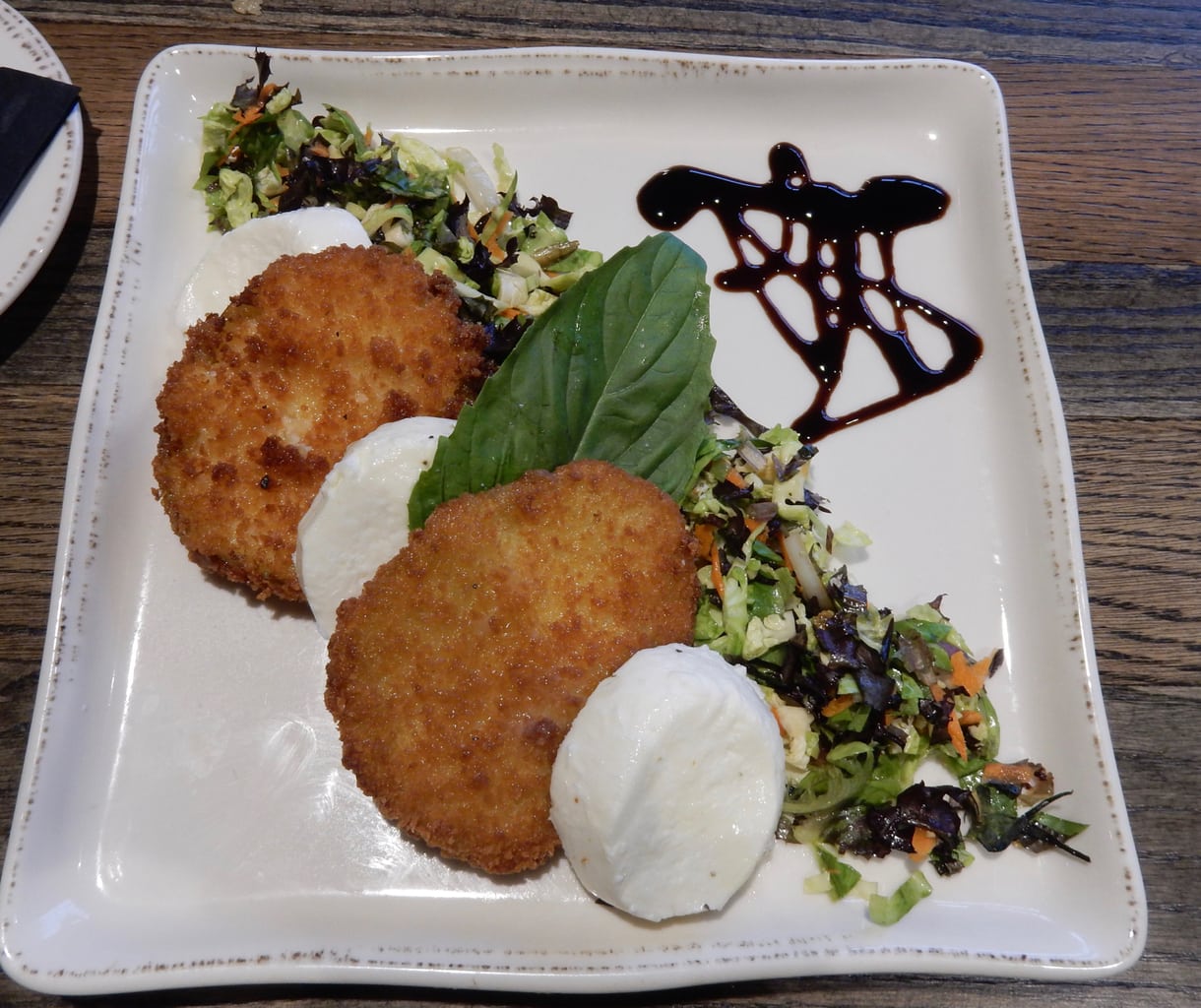 Superlative Calamari, lightly fried, comes with thin disks of slightly battered and sautéed zucchini topped with a drizzle of sweet-spicy special sauce that all in all make an addictive first course. Fried Green Tomato Caprese Salad is a play on Southern cuisine – a fine dish to share.
Just The Facts
Room and suite rates from $160 – $330 per night includes wi-fi.