Last Updated on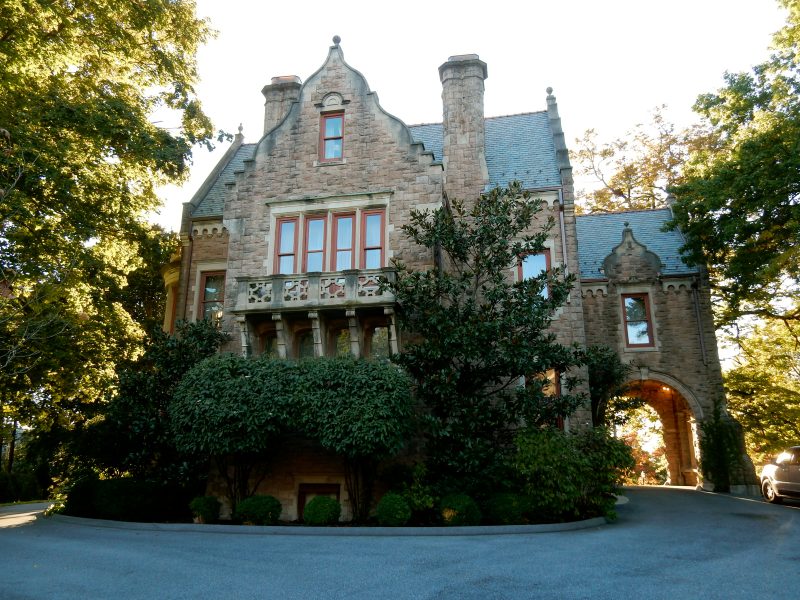 Stirling Guest Hotel, the mansion on a hill in Reading PA built in 1890 for iron industrialist and engineer, James Hervey Sternbergh (who designed and patented machinery in the manufacture of nuts and bolts) was named for a castle in Scotland, and is now one of the most regal places to stay in Reading PA. Sternbergh had eleven children with two wives. One, his daughter Gertrude, lived in the home for 97 years, from 1899 to 1996. Gertrude would often open her home to guests for grand concerts, and wished for it to be an integral part of the community, and so it remains, as upscale lodging and a much sought after wedding venue. Stirling Guest Hotel was turned into a 15-room inn in 1998, and is currently owned by local, T.J Sophy (who has been mesmerized by the place since he was a kid) and Peter Sutliff, with brief appearances by two adorable and quiet mini Greyhounds.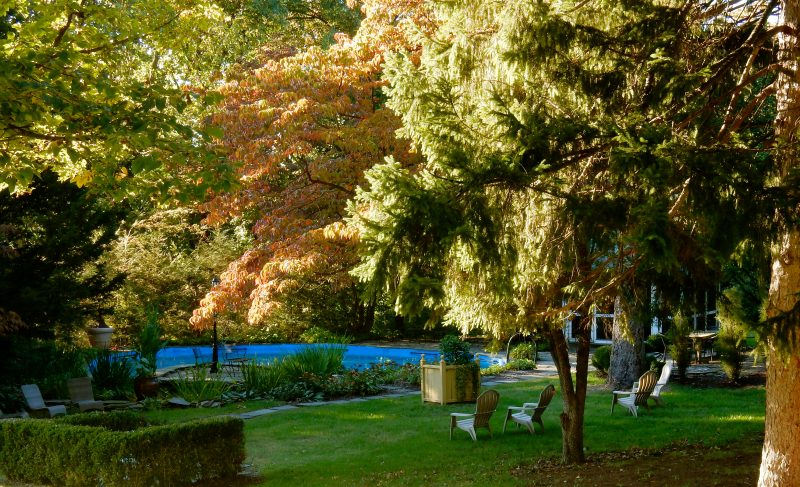 Drive thru the stonewall gate off a busy road and you're faced with the opulence of the gilded age. Not only is the Chateauesque-styled mansion a glorious site, but the five acres of land upon which it sits, especially the outdoor pool area, is magnificent.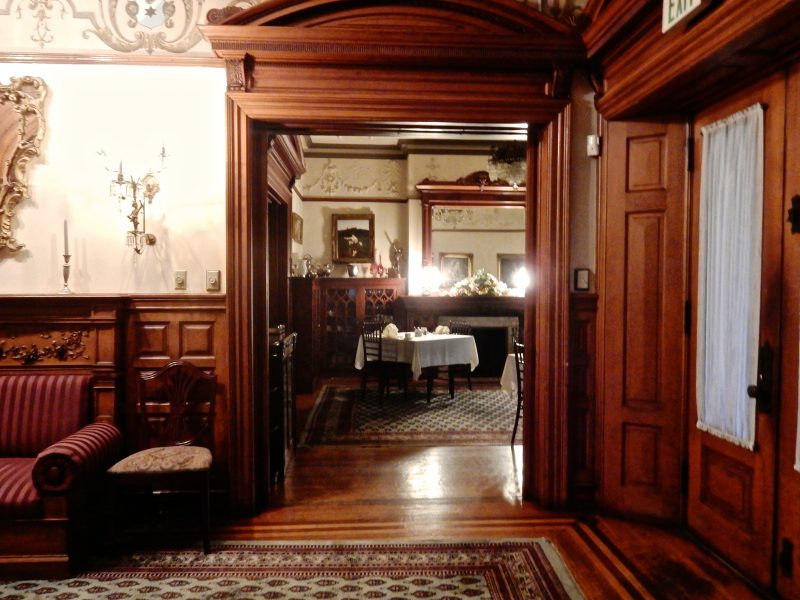 Enter into the soaring wood paneled lobby with its striking carved oak staircase leading up past intricate stained glass windows to 2nd and 3rd floor hallways lined with portraits of Gertrude and other members of the Sternbergh family. In many ways, Stirling retains its homey, though baronial, lived in vibe.
Rooms at Stirling Guest Hotel
All nine rooms in the main house and six in the Tudor-style carriage house are very different, but filled with original furnishings, many picked up by Gertrude on her travels throughout the world. Chinese lanterns purchased in China in the 1920's hang on the lovely porch, and sculpture-like sconces from 30's Paris adorn the walls.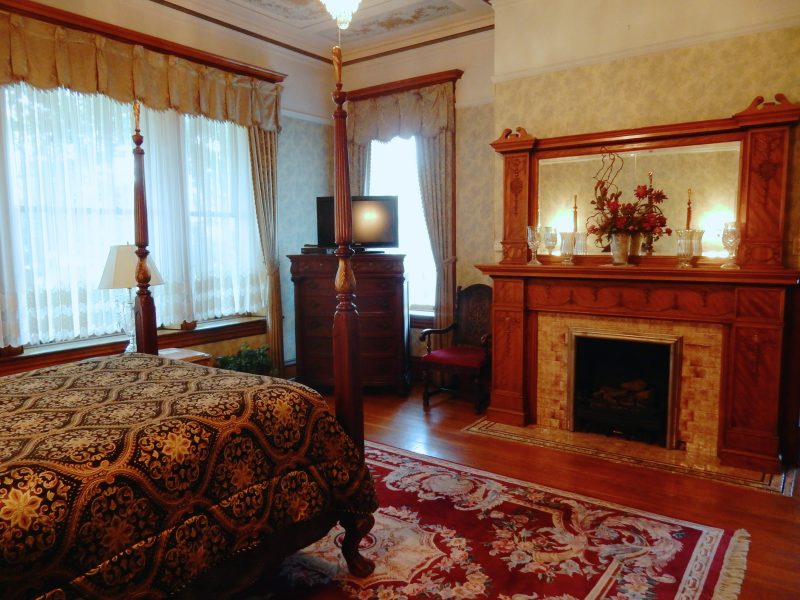 Room 10 (the Honeymoon Suite) is a stately two rooms – featuring a four-poster bed, a magnificent carved wood and tiled fireplace, a sitting room with gilded couch and chairs, and other grand appointments. The chest of drawers must have belonged to Henry, as it came with a skeleton key labeled "papa's dresser."
Food at Stirling Guest Hotel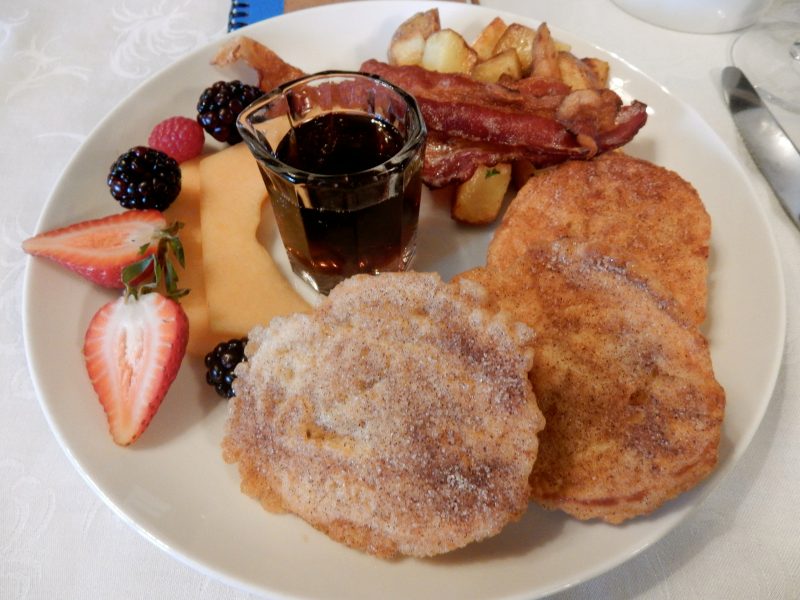 Room rates include a made-to order hot breakfast, expertly cooked by on-site Chef Ron Liszcz, who whips up fantastic dishes morning noon and night for one to 251 (wedding) guests. You have to try his homemade rolls, which he slices, coats with cinnamon sugar, and serves as French Toast in the morning.
Just the Facts
Room rates from $175-$225 include gourmet hot breakfast, bottled water, wi-fi and parking.
To discover what to see and do while in Berks County, check out this Getaway Mavens post.