Last Updated on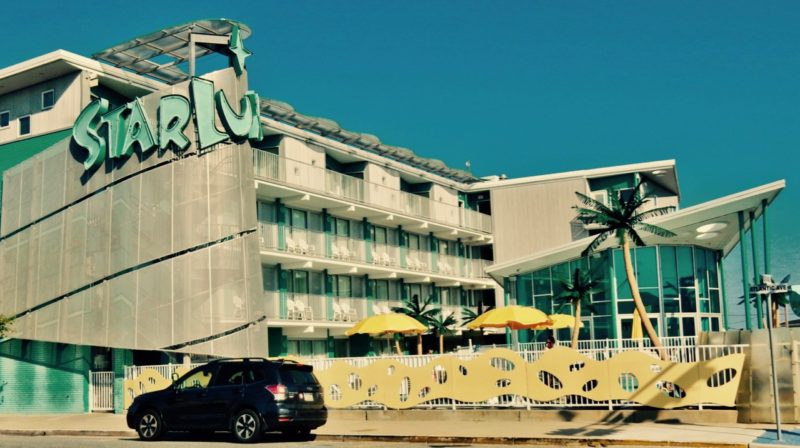 In 2000, the Morey brothers renovated the old Wingate – turning the faded Wildwood icon into The Starlux Hotel a retro-chic starburst of a lodging. Proving that a hotel doesn't have to be 5-star to be special, The Starlux is not "luxurious" in the private-butler lavish sense, but is a portal back to a simpler time, with witty, sweet, and immaculate rooms, a cool style that harks back to the Mad-Men 60's, and a warm and welcoming family friendly vibe.
On a corner of Rio Grande Ave., one block from the infinitely Instagrammed Wildwood sign at the Boardwalk, the Starlux perfectly encapsulates a Doo Wop weekend of sun, fun, and a ton of 50's music and architecture. Starry signage, indicative of 50's Jetson's décor, glows neon bright at dusk.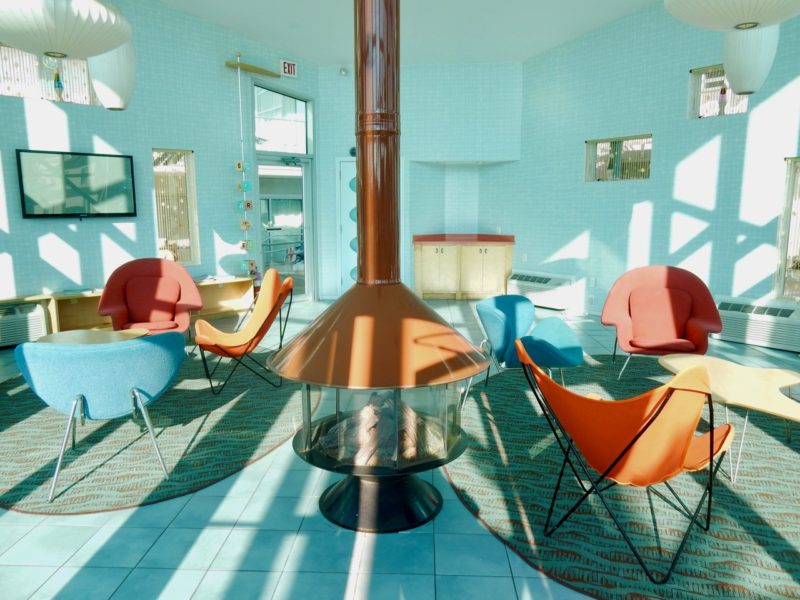 Rooms open onto outdoor walkways overlooking a curvaceous pool, the glass enclosed lobby harbors a jewel-toned Designs Within Reach collection of mid-Century Modern seating and tables, and the tiny check-in area is configured to accommodate one receptionist, a trove of beach paraphernalia, and a few guests. Employees are helpful, kind, and very laid back.
Rooms at the Starlux Hotel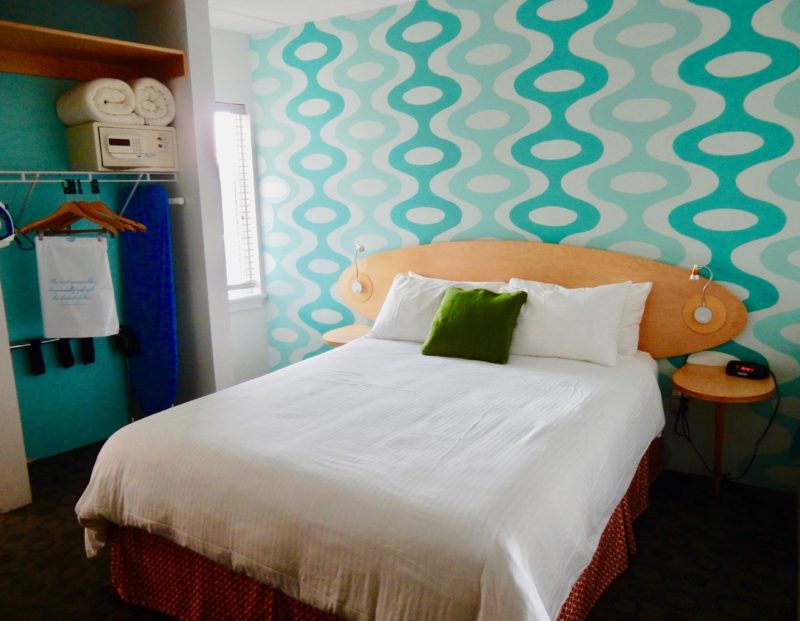 The Morey's must have purchased all the lava lamps in New Jersey: each room sports one. Loopy green and white wallpaper, surfboard bed headboards, squiggly mirrors, Deco-Modern chest of drawers, and open closet space, flat screen TV's and hair-driers, all add up to 20th Century kitsch modified for the 21st century traveler. Each suite offers a galley kitchen, large enough to feed a family of 4, and sitting area with pullout couch and second TV.
Amenities at the Starlux Hotel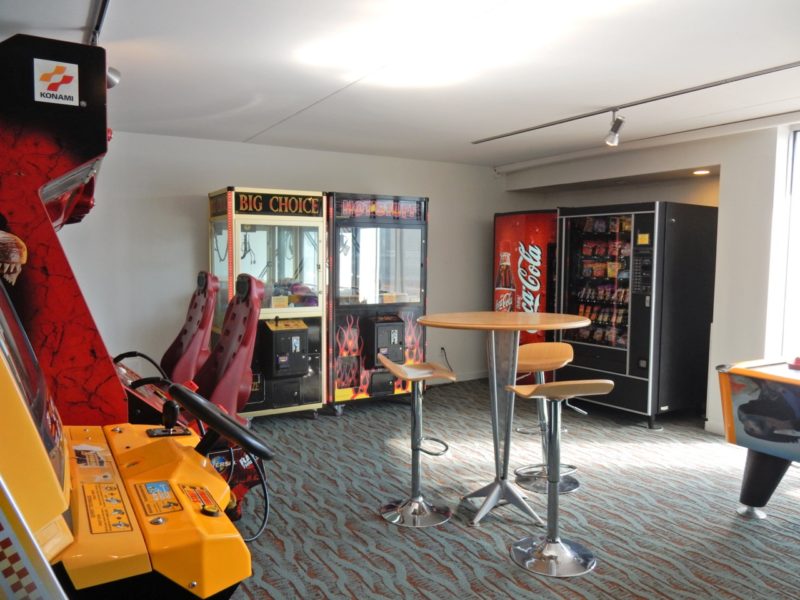 Game Room with Arcade Games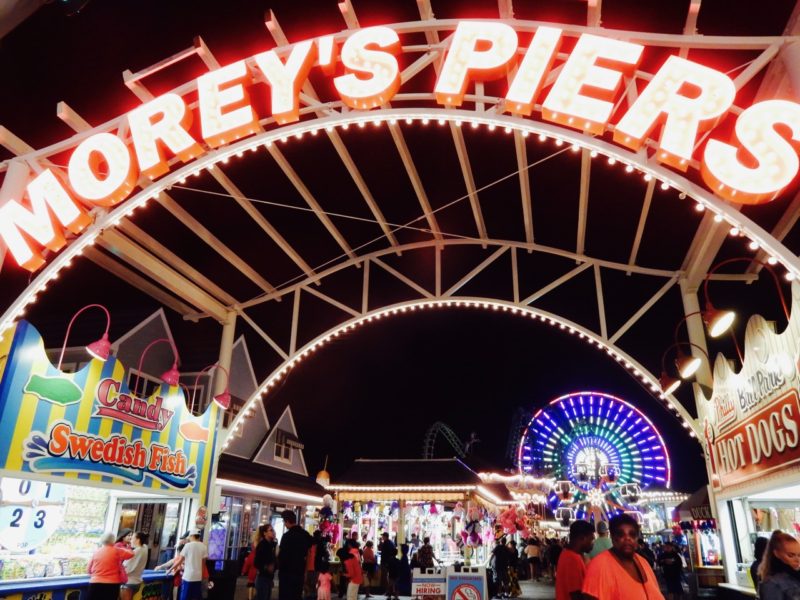 Discount passes for Morey's Piers
Complimentary Use of Beach Cruiser Bikes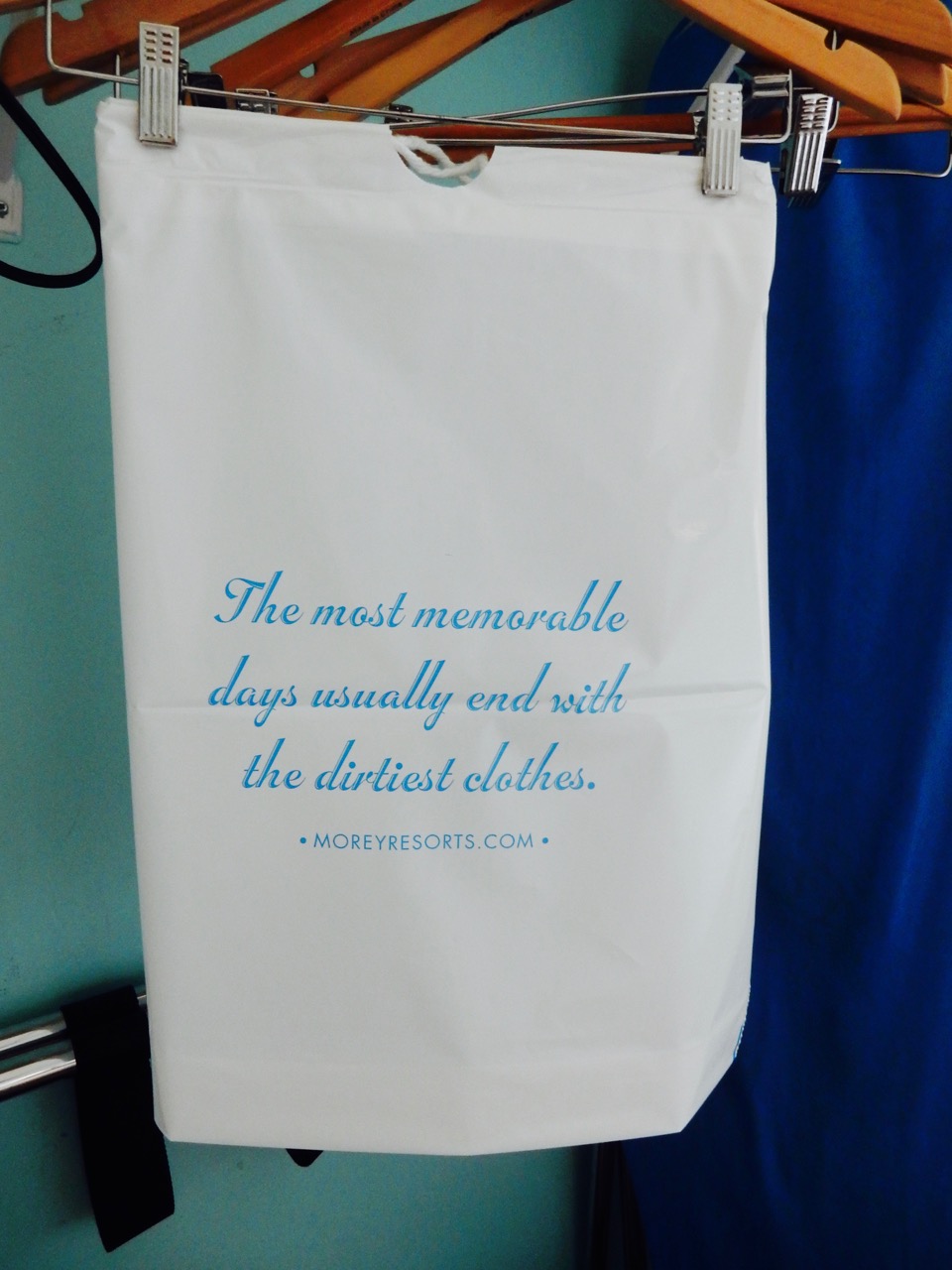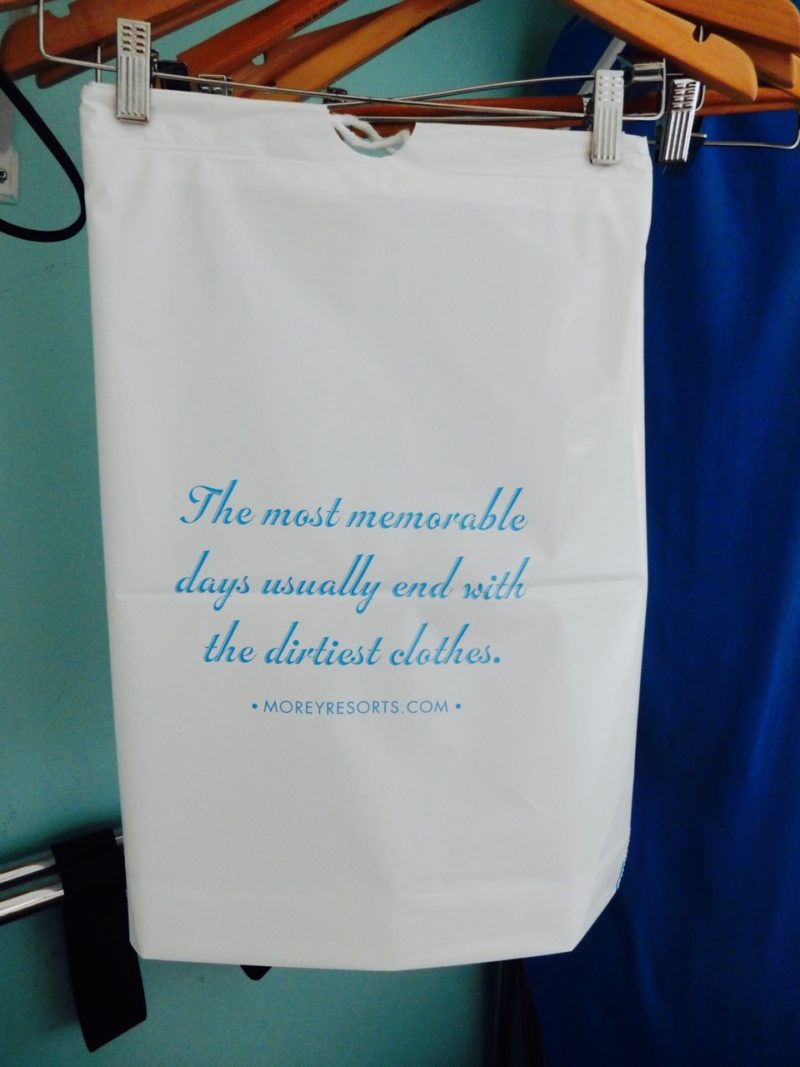 Complimentary use of laundry with free soap supplied
Complimentary Continental Breakfast
Complimentary golf cart at Laguna Oaks with Purchase of Green Fee
Pool, hot tub, wi-fi, parking.
Starlux Mini-Golf. Three dog-friendly mini-golf courses – 1. Ocean Theme, 2. Beach Theme, 3. Boardwalk Theme – on two top levels are just past the fire-pit on a sandy patch of land next to the hotel. Kohr's Ice cream lovers don't have to walk all the way to the boardwalk for a fix. There's one right on site. $8 per adult for 9-holes, $16 for all 27 holes.
Just the Facts
Room rates start at $70 off-season midweek through $350 peak weekends, include laundry (and soap!), wi-fi, parking, continental breakfast, use of bikes, use of beach chairs and toys.