Last Updated on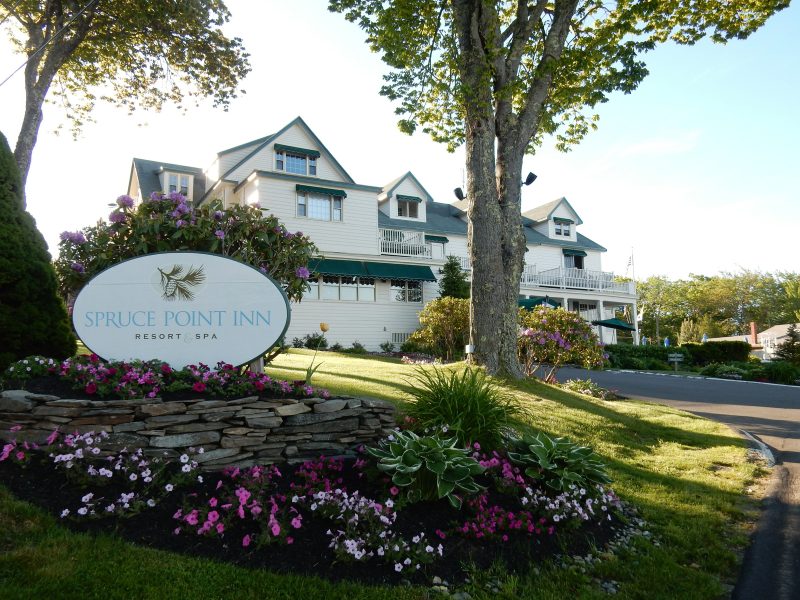 The Spruce Point Inn was never a totally laid-back, feet in the dirt, flip-flop kind of casual Maine Family Resort. A favorite of the Kennedy's and Ernest Hemmingway, Spruce Point was perennially spruced up for down-staters in search of a certain kind of rustic comfort. Though rooms differ, most sport traditional Maine Shore from another era décor updated for today's travelers.
Arriving at the end of the day, the lovely waterfront grounds start to take on a sunset glow. This is the time that young couples emerge from their rooms to take Instagram shots of the seaside pool, the flowering bushes, and Adirondack chairs lined up on the broad front porch of the main building.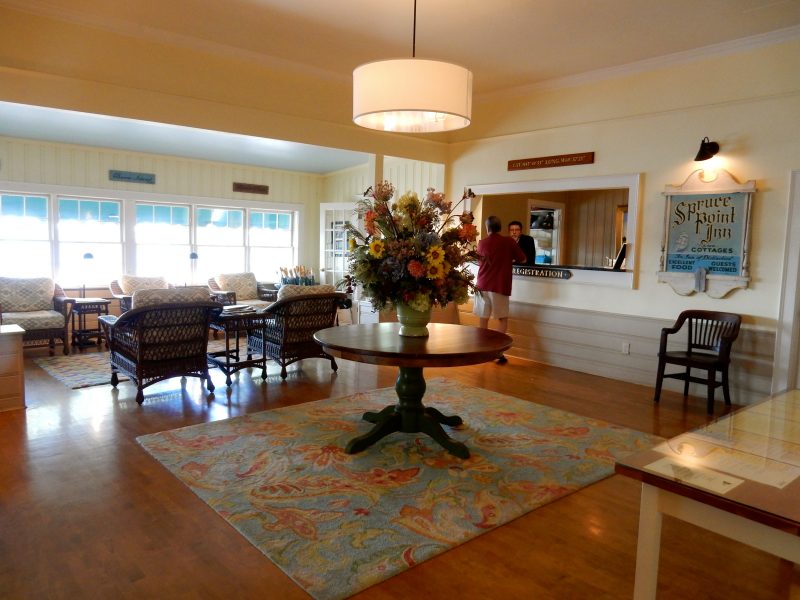 It's this honey-dipped scene that met me when I got there, and, inside, Jamaican summer staff, gracious and quick with a smile, who helped me find my room in the Lark Building a few minutes walk from the main lodge.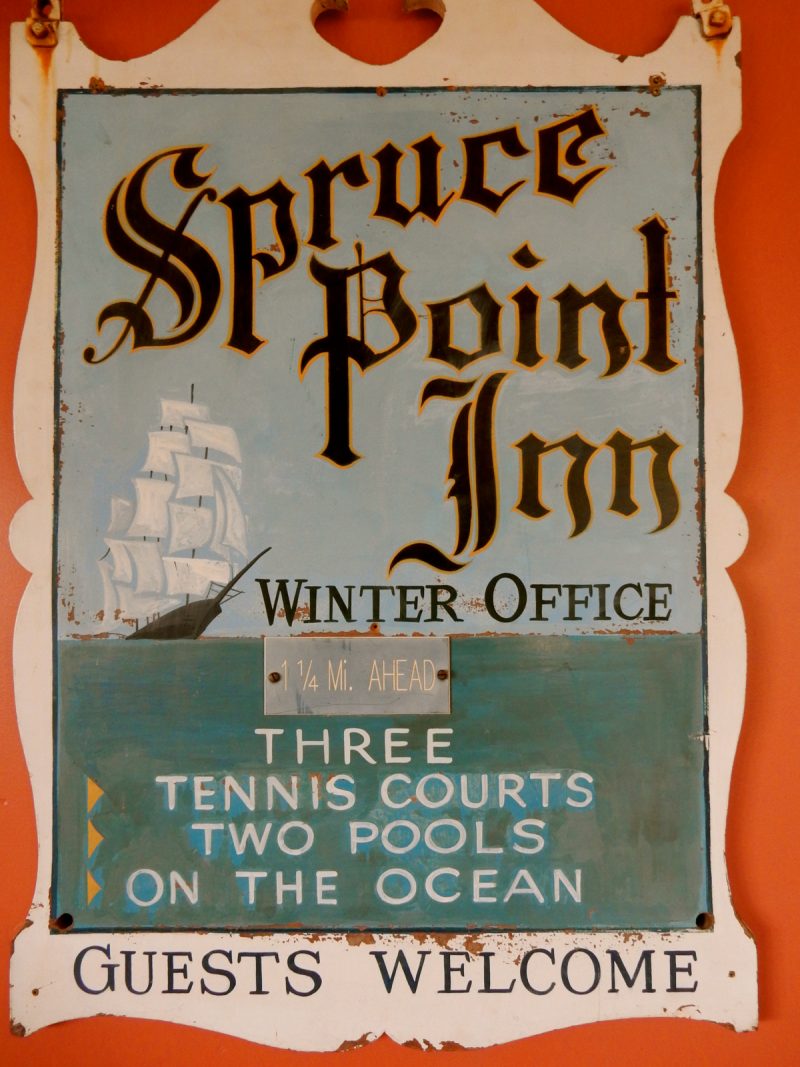 There are many nods to the past in the redone reception area lobby, a room with polished hardwood floor and bright open feel. Black and white photos of the Kennedy boys smiling on sailboats, and Hemmingway relaxing in one of those veranda chairs with a drink line the walls, along with old Spruce Point Inn signs.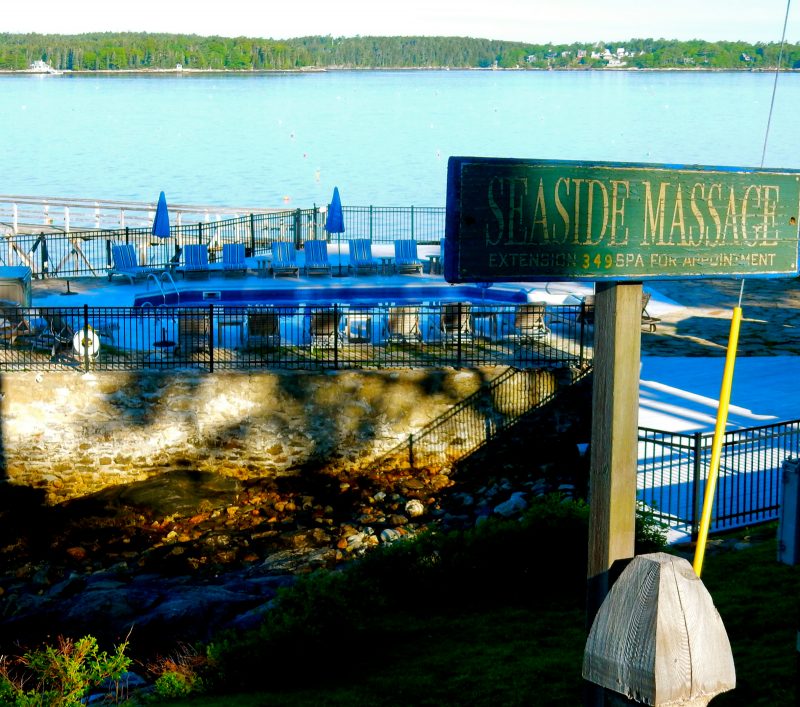 There is no question that this place held much allure for the glitterati of the 40's and 50's, and still holds special appeal to city-weary guests.
Rooms at Spruce Point Inn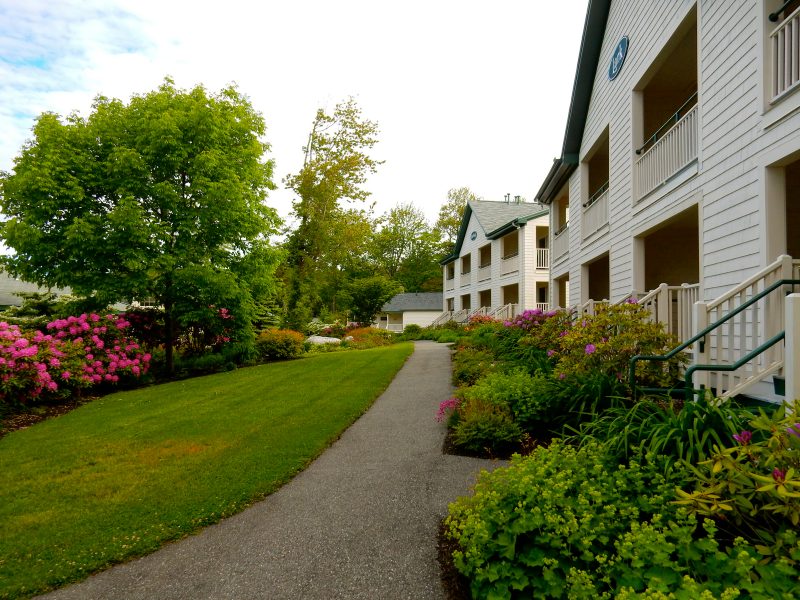 Rooms are clustered within several buildings around the gorgeously landscaped property as well as the main building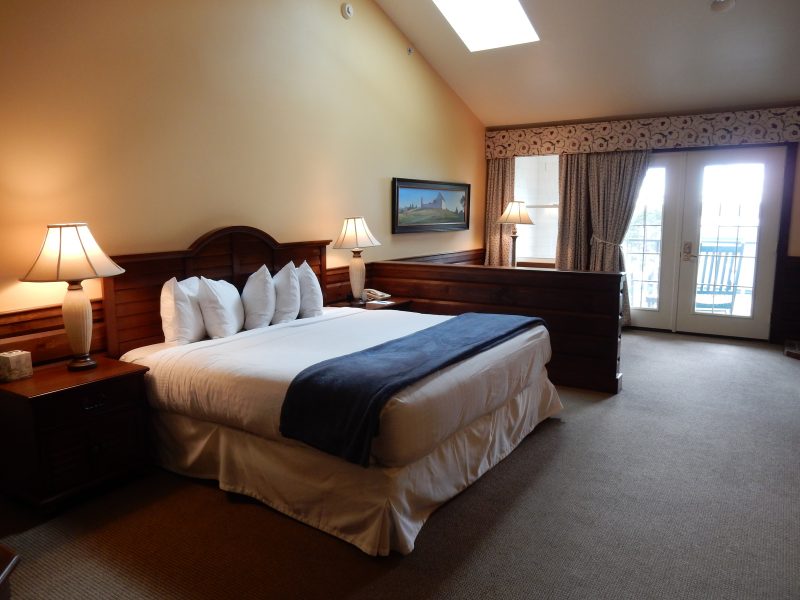 Dark pine wainscoting, pastel yellow walls, cathedral ceiling and skylight, with updated bedding and a dreamy pillow-top bed – it's comfortable in a ship's cabin kind of way. The marble bath sporting jaccuzi and large shower is large and clean.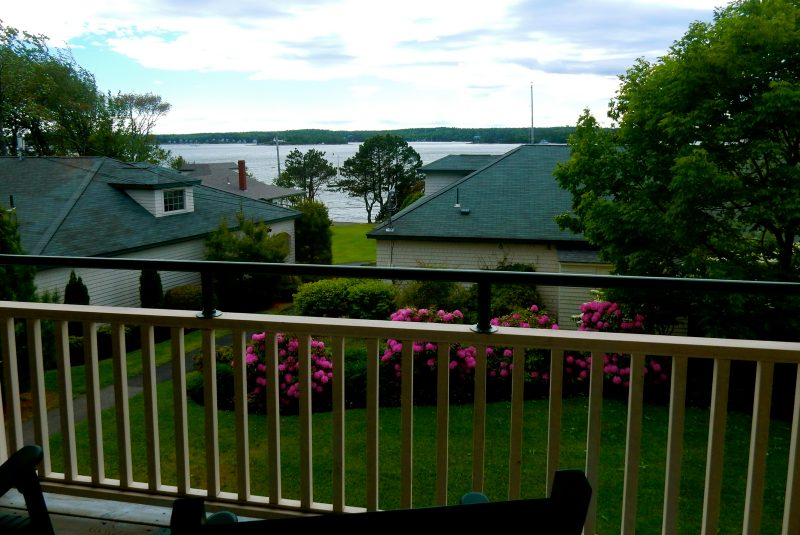 The high point, of course, is the view of Boothbay Harbor from the balconies and front porches of cottages.
Dining at Spruce Point Inn
You've got options here. Bogie's is the casual burger pub, and repeat guests love it for beer on tap and craft cocktails.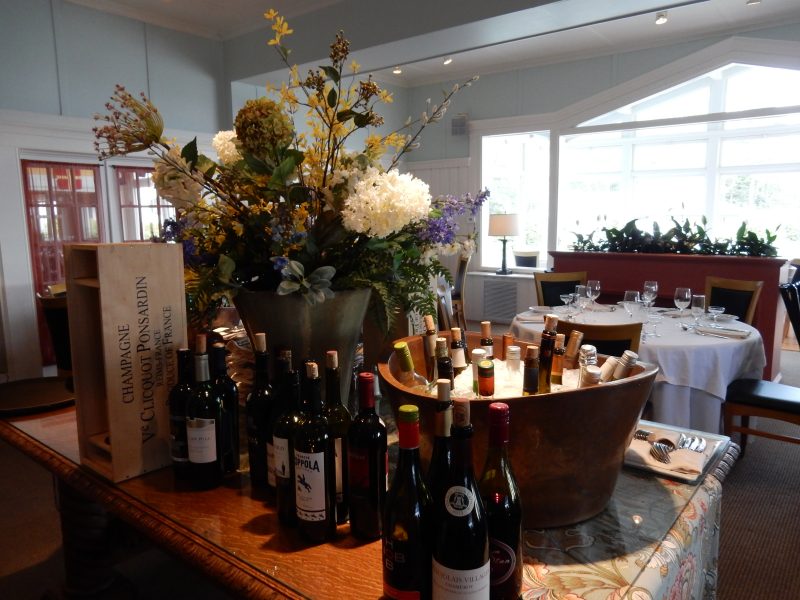 If you're looking for a more romantic, fine dining evening, book a table at the white linen/crystal, votive candle lit "88," where dinner begins with an amuse bouche and a little shot of complimentary sparkling wine with grenadine. Soft jazz (recorded) wafts through the room as you dine on well-prepared Maine Cuisine. Prices are surprisingly reasonable (especially for this NY gal), with Atlantic Salmon at $26 and Scallops costing $29. Many of the ingredients come from local farms and fisherman, so the menu changes seasonally.
Amenities
Pool, boat launch (to 10 moorings), watersports, tennis, bikes and gorgeous grounds.
Just the Facts
Rooms from $160 off-season, from $400 summer season. Closed mid-Oct to mid-May.