WHY GO: With the demise of "extractive industries" (coal and timber), Southwestern VA is reinventing itself through its cultural offerings. You'll most likely be surprised by the caliber of theater, music, food and lodging in the corner of Virginia wedged between Tennessee and Kentucky, a renaissance led by the small but worldly towns of Abingdon and Bristol.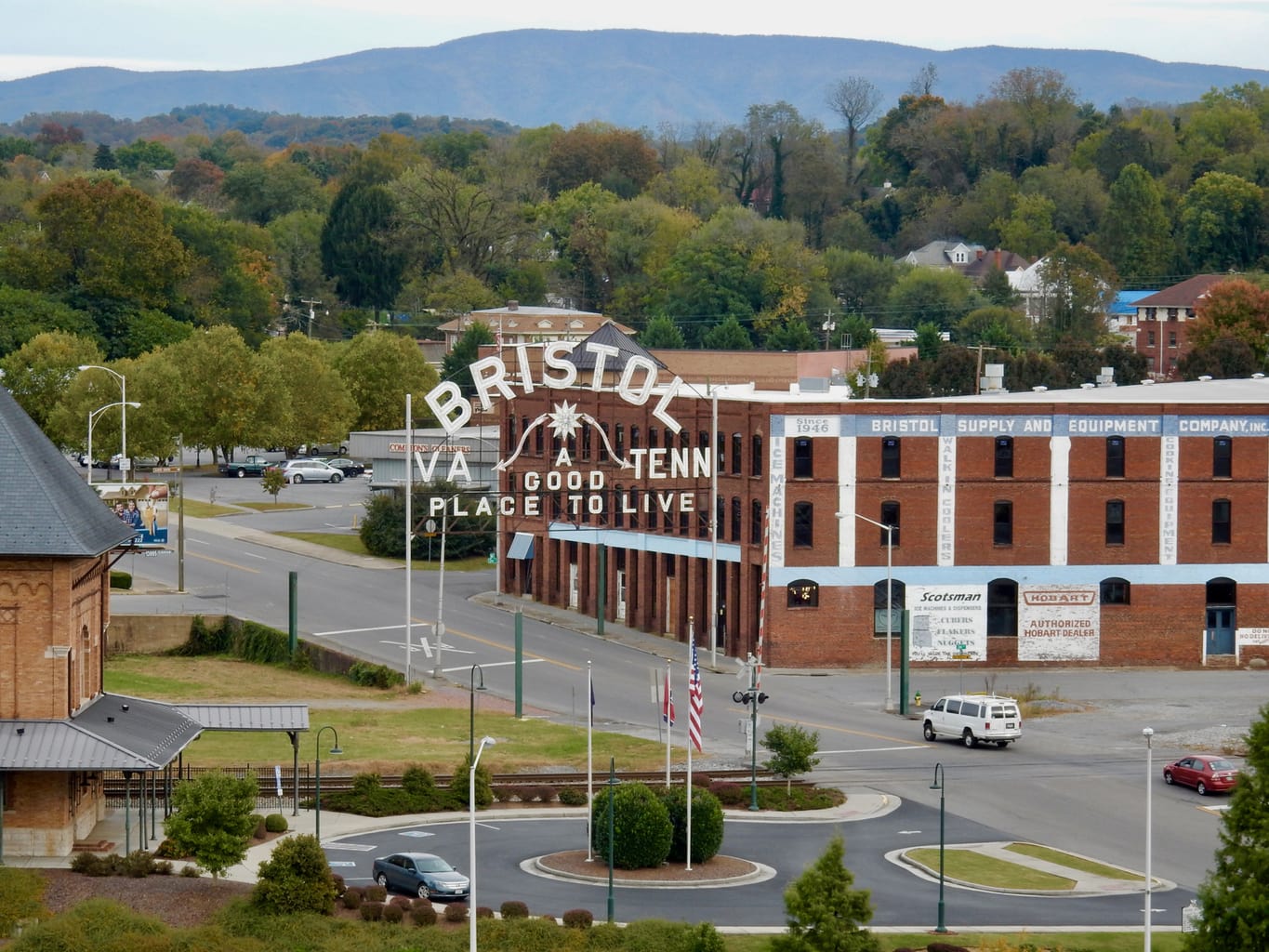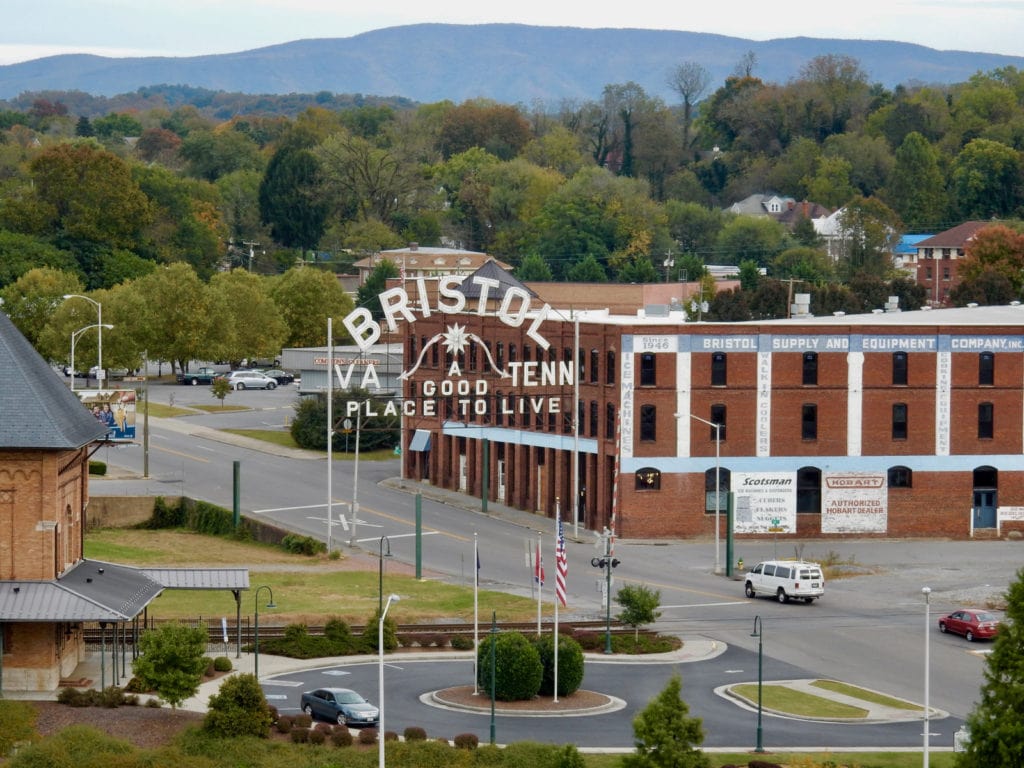 Come set a spell, listen to home-grown bluegrass, learn about "The Big Bang of Country Music," watch some future Hollywood or Nashville star on a small-town stage, and then stay in boutique hotels, new and old. Southwestern Virginia provides honest to goodness heart, talent, and hospitality with a heavy dose of luxury.
Abingdon and Bristol are on our list of 20 Surprisingly Romantic Getaways in VA. Check it out if you wish to explore the state further.
Looking for someplace dreamy outside of Virginia? Check out our 150 Best Romantic Getaways in the Northeast US (Virginia to Maine).
Best Things to Do in Southwestern VA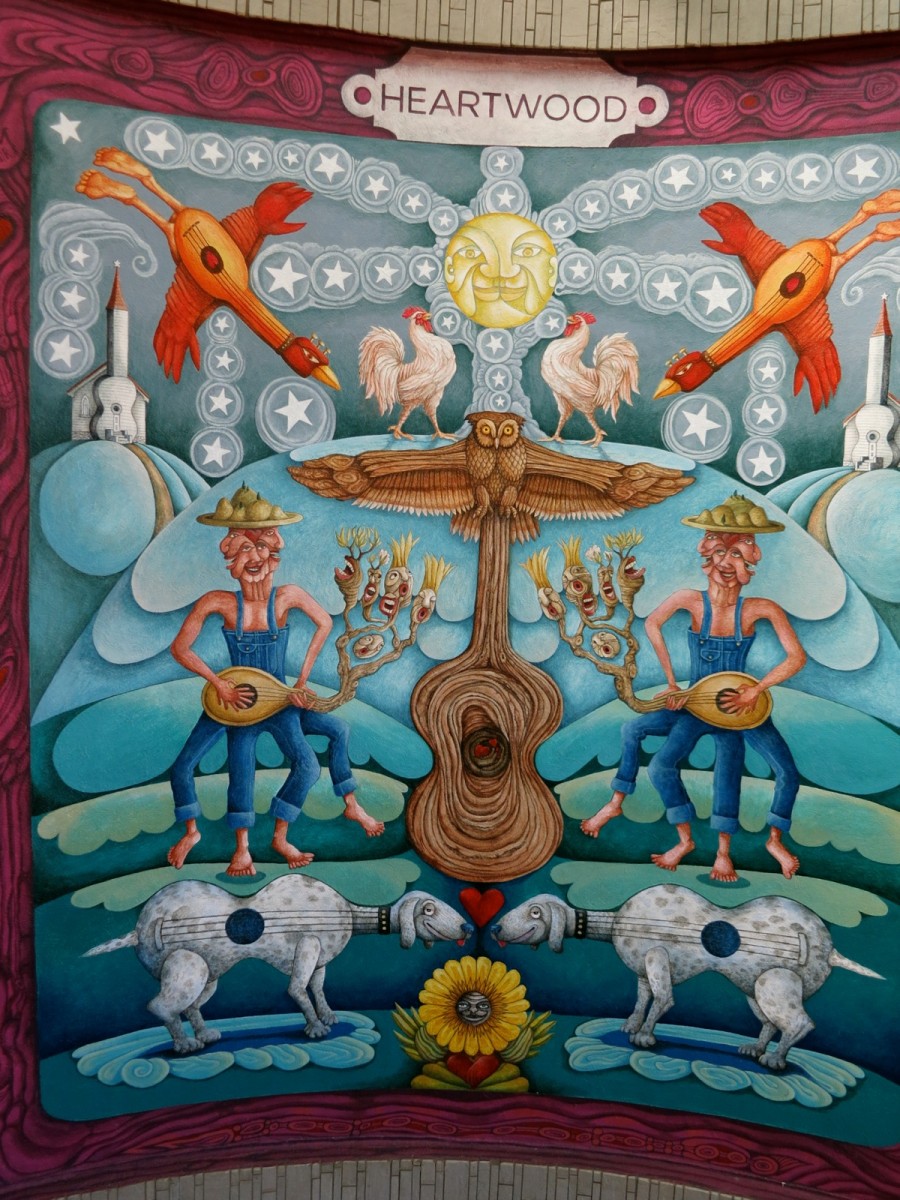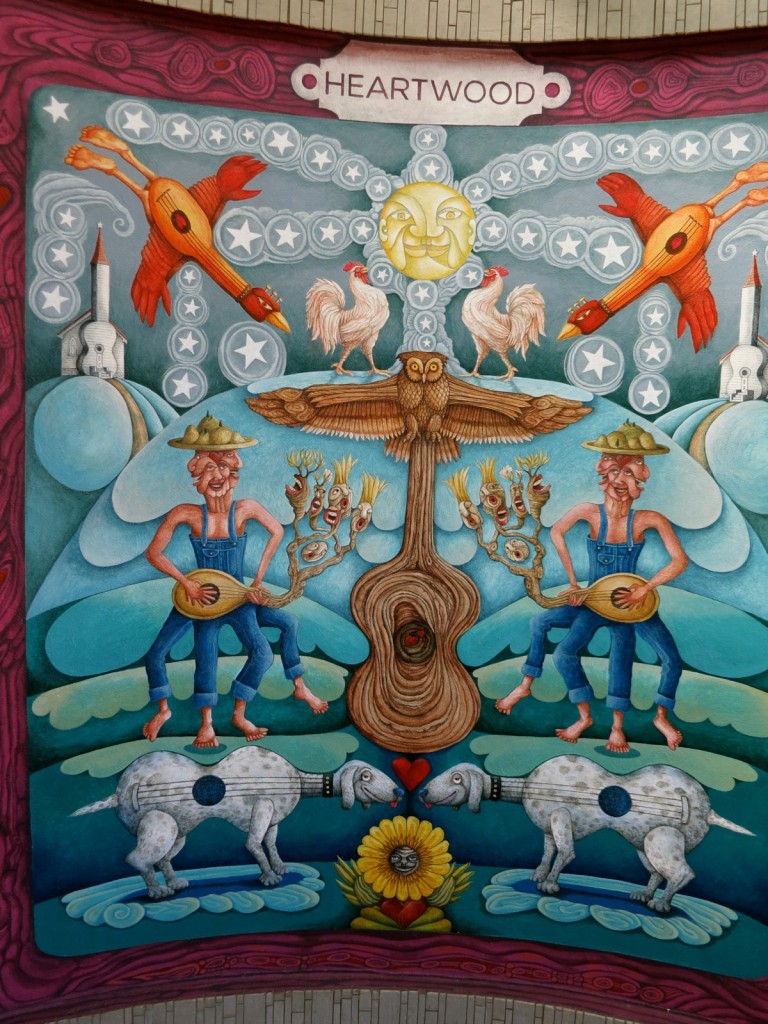 SVCCM is a performance space, art and craft gallery, wine bar and café. As such it should be your first stop in Southwestern VA to get your bearings. Over 450 juried artisans, many who introduce themselves through short videos, display and perform their considerable skills and talents in this modern building.
Constructed from local materials, you can practically eat off of the burnished Virginia Hickory floor. Fortunately, you don't have to. Enjoy local farm cuisine on tables arranged around a stage used for live musical performances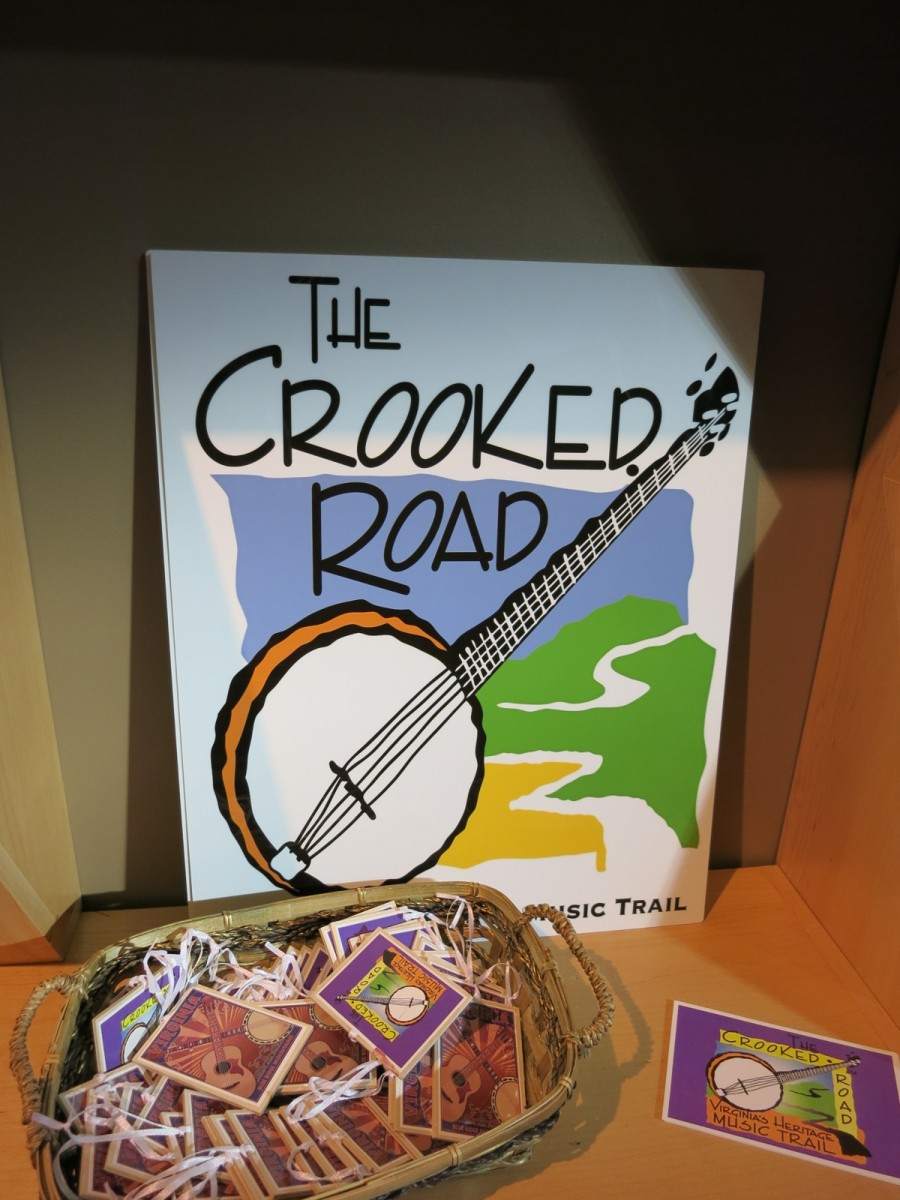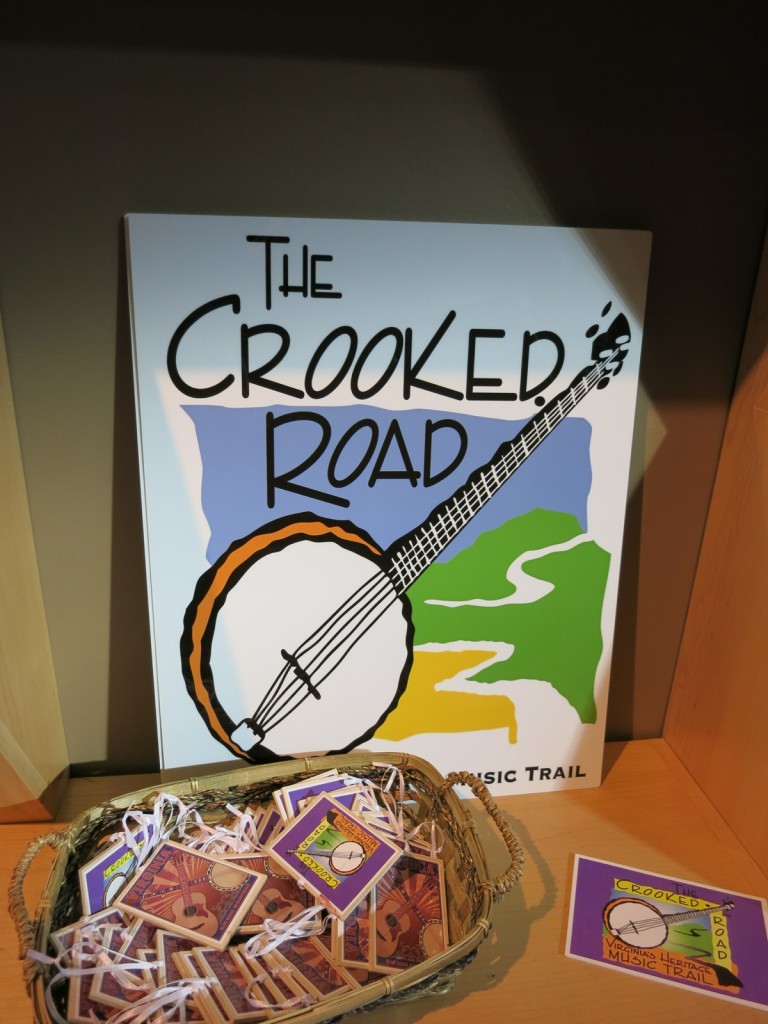 One whole room is devoted to The Crooked Road – 330 miles of meandering Southwestern Virginia back roads that propels road-trippers from one obscure music venue to another.
Spearheaded by Bluegrass musician Jack Hinshelwood and folklorist, Joe Wilson, The Crooked Road preserves this "everyday fabric of life, this precious heirloom," while helping musical communities in ways they never had before. Open Mon-Sat 9-5, Sun 10-3, Free.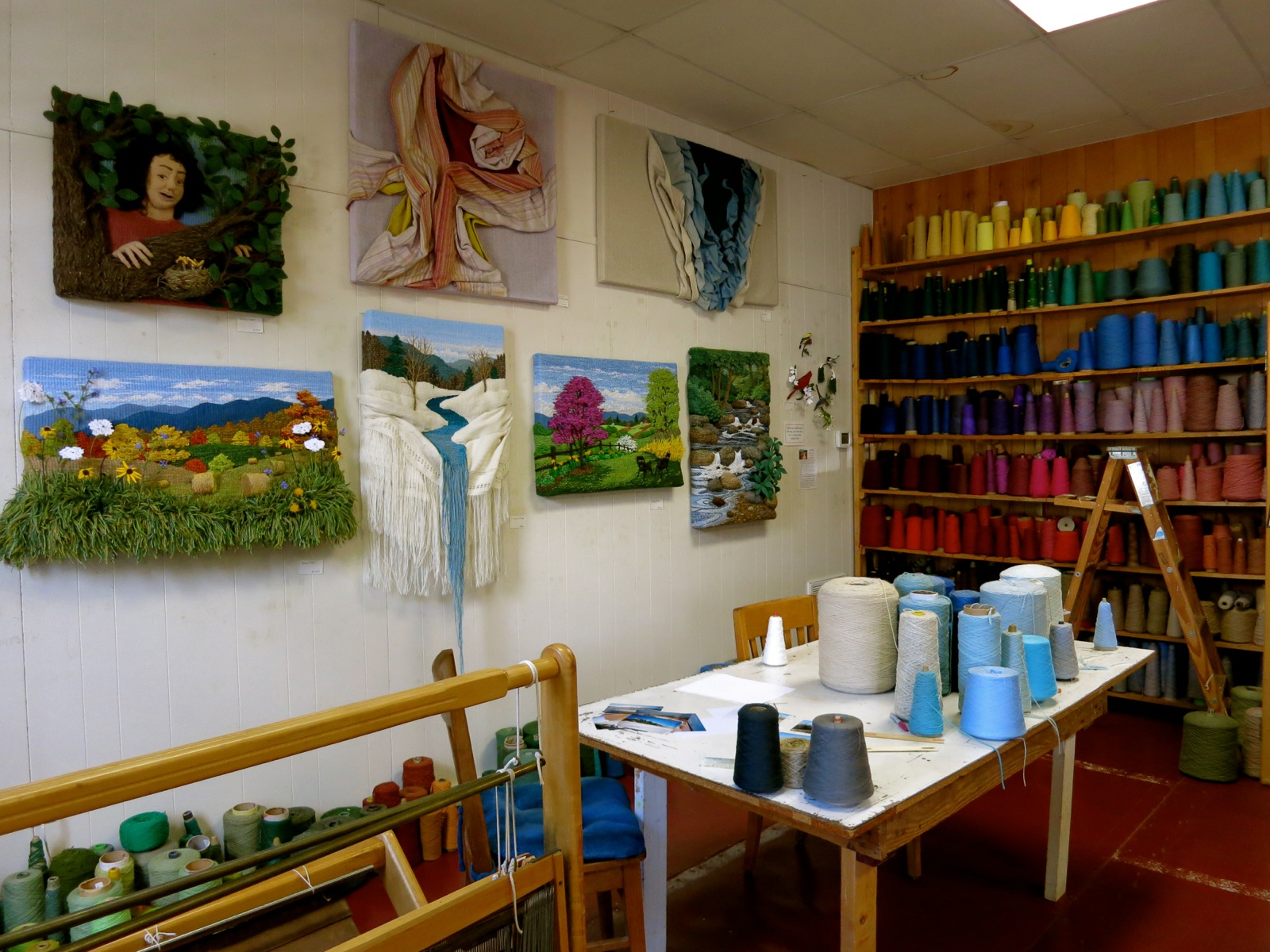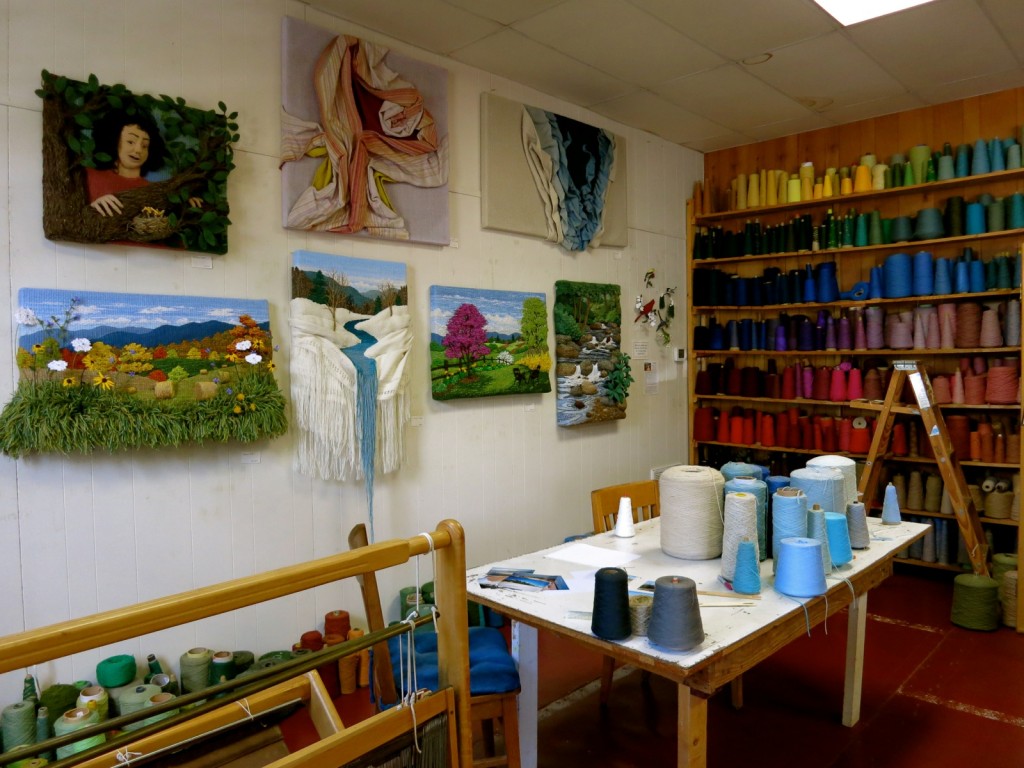 If you are a fan of exceptional local art and crafts, you can't get more local than this. Seven artists moved their studios into this renovated former railroad station, and you can engage with each while you watch them create.
Helen Morgan fashions hedgehogs and other animals from yarn and cloth, and Nancy Garretson forms 3-D Tapestries that must be seen to be believed. At price points of $900-$1,500, these one of a kind handiworks are a steal. Open April – Dec Thur-Sat 10-4, Jan-March 11-3, Free.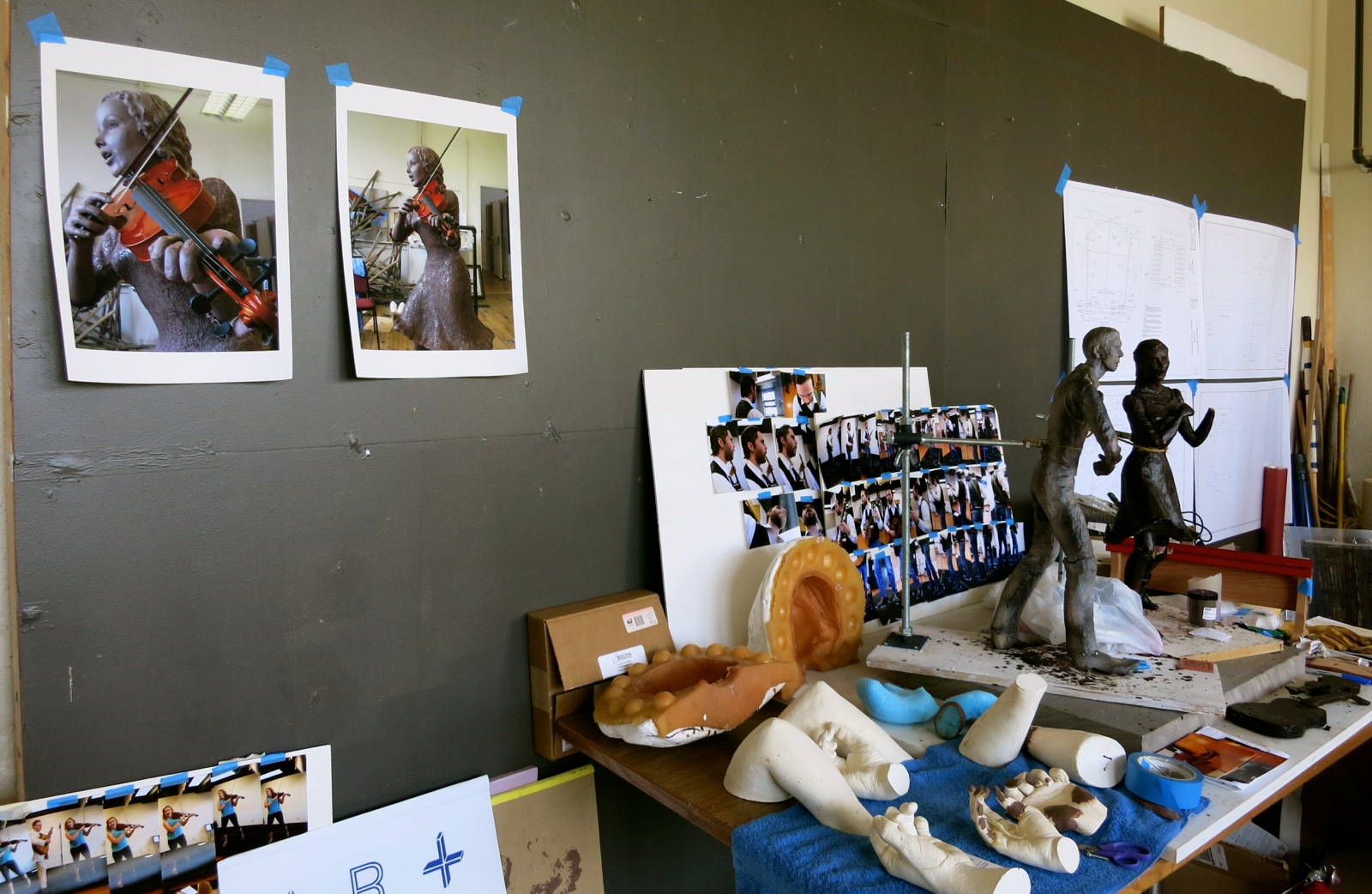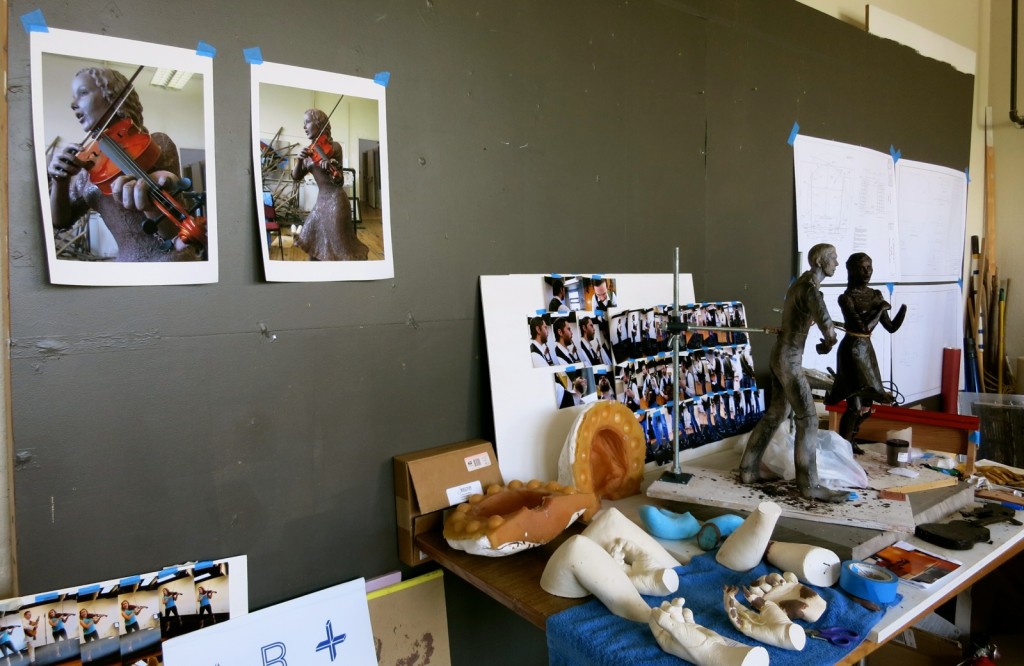 In a former All Boys Academy school building, the William King MOA (named after a wealthy local who made his fortune in salt) is the only accredited art museum within 100 miles.
Rotating exhibits (none permanent) in beautiful galleries are well thought out, scholarly and compelling. Best of all, its free to enter. Be sure to check out art in progress in the messy-intriguing Artist Studio. Open Mon-Sat 10-5, Sun 1-5. Free.
In its 45rd year, this gallery is one of the longest running artists cooperative in the United States, with over 100 craftspeople represented. Worth it to see what creative minds and talents are up to in Southwestern VA. Open March-Dec. Mon-Sat 10-5:30, Seasonal Sundays 1-5, Jan and Feb Thur-Sat 10-5:30, Free.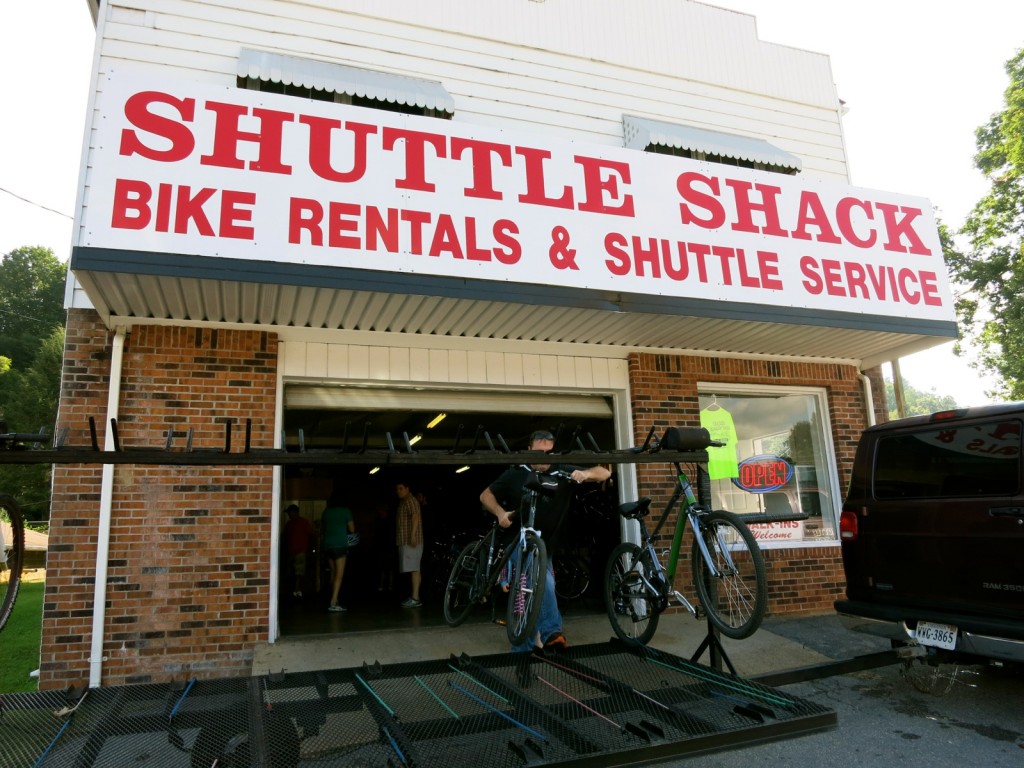 An old, abandoned railroad right-of-way has put the tiny town of Damascus VA (pop 960) on the map. That's because Damascus is midpoint on the 34-mile Whitetop Mountain-to-Abingdon Virginia Creeper Trail – Southwestern VA's hottest recreational sensation.
In the late 1800's through early 1900's, trains would "creep up" nearby mountains hauling 30,000 acres of cut timber for regional furniture factories. But when the economy flailed, the railroad vacated the area. Seeing opportunity in the stunning landscape along the former tracks, locals pushed to have a bike path created.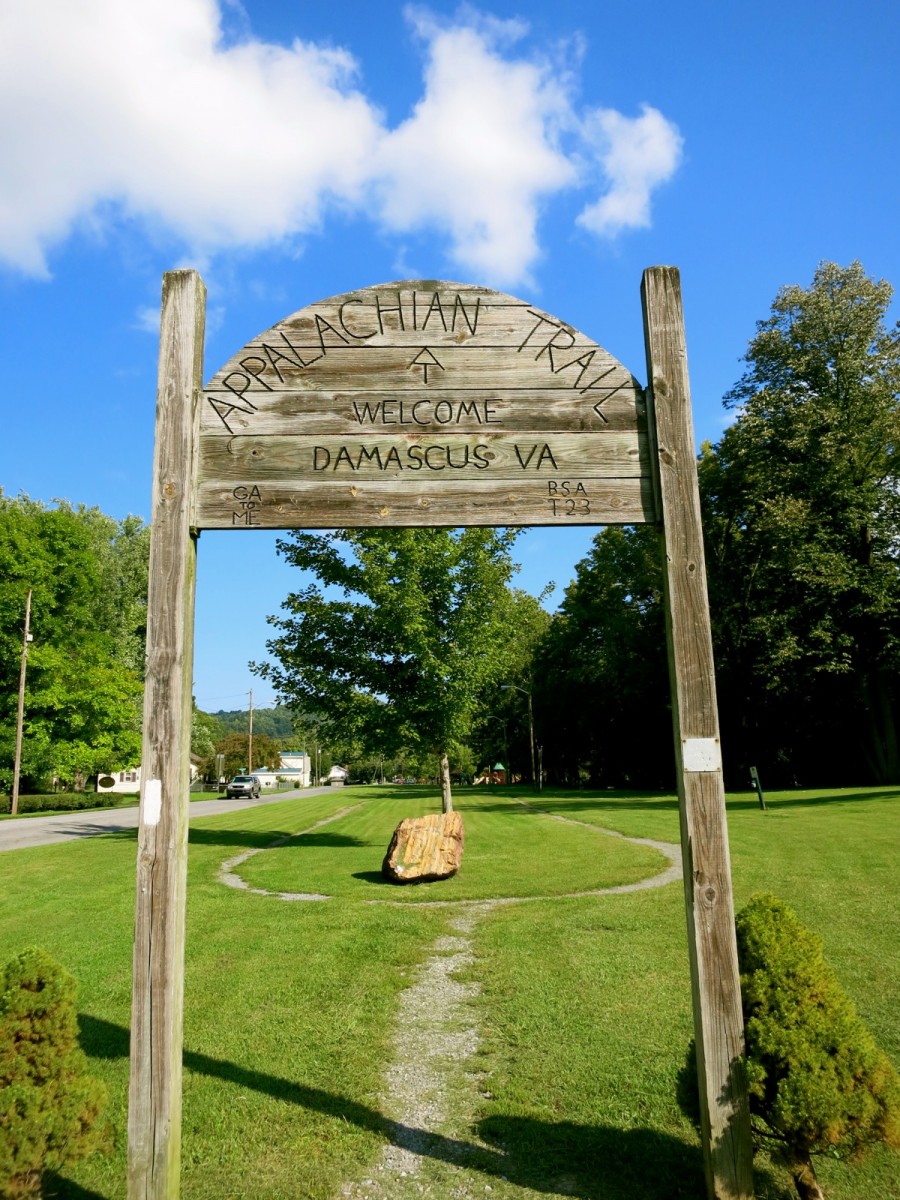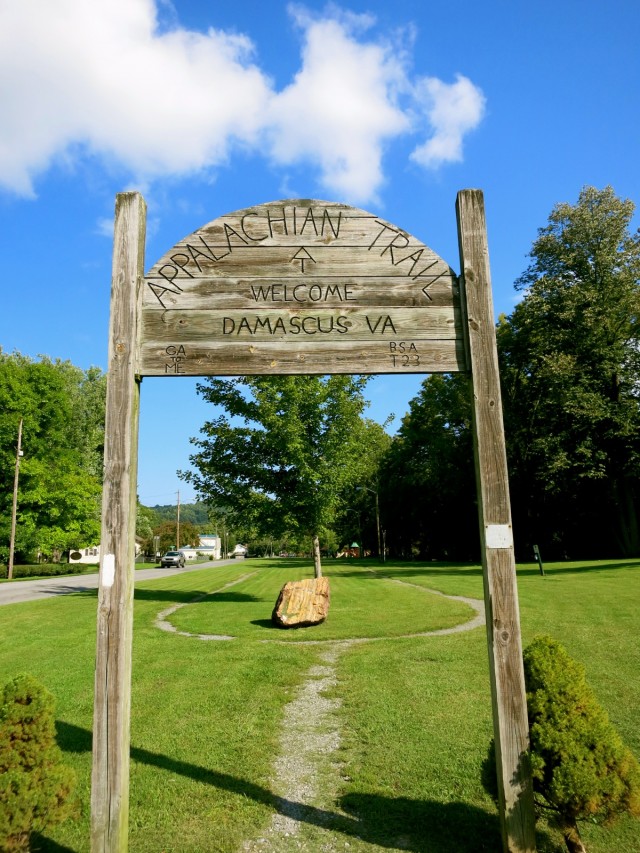 Now, over 200,000 people a year (and growing) ride from mountaintop, along and over rivers, through valleys and into towns. There are seven bicycle rental shops in Damascus alone. For $24 you can rent a bike and shuttle to the summit of Whitetop Mountain where the trail begins. Damascus is also on the Appalachian Trail and hosts the 30,000 strong "Appalachian Trails Days" every May. It's the largest gathering of hikers on the whole trail.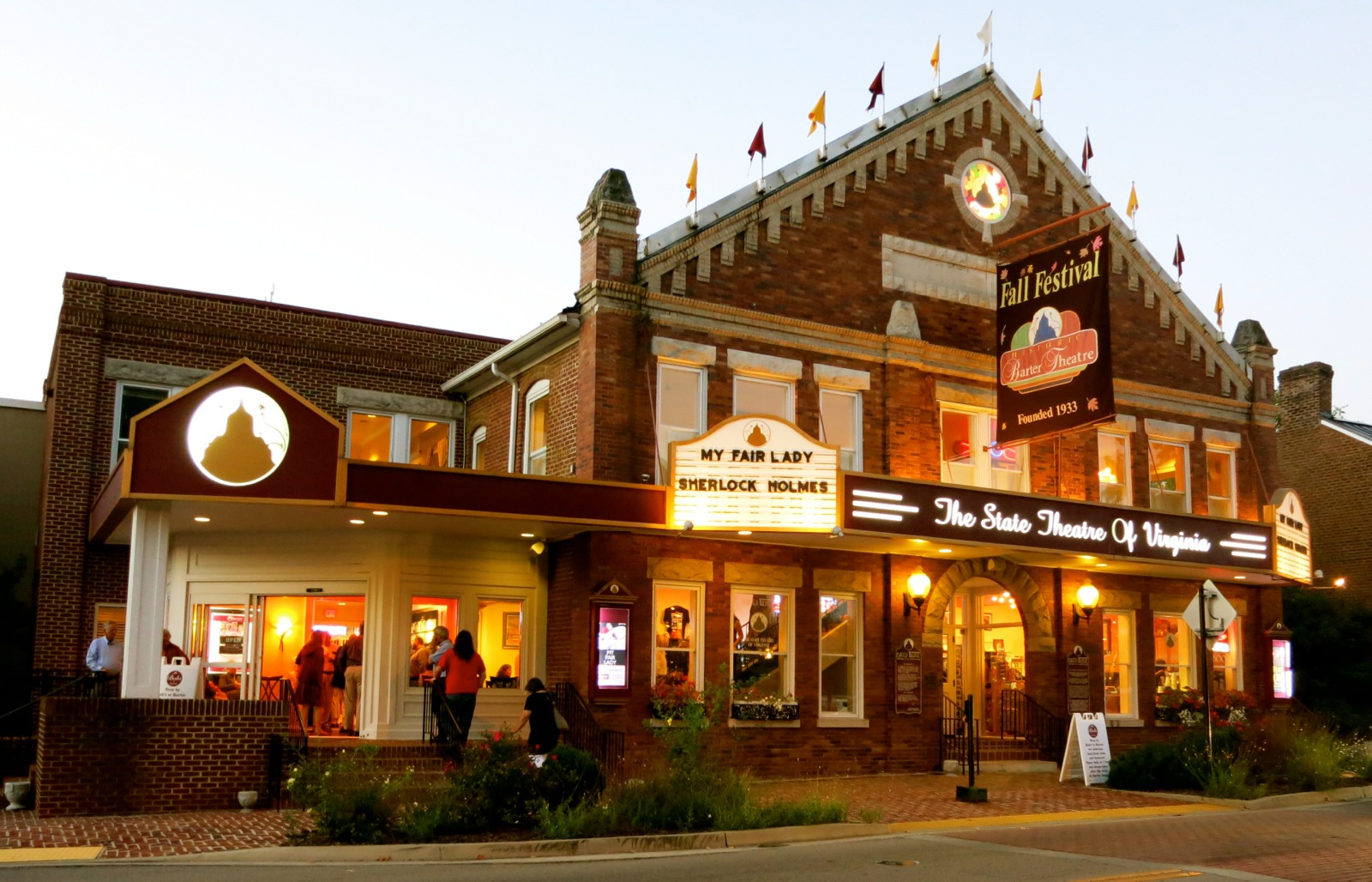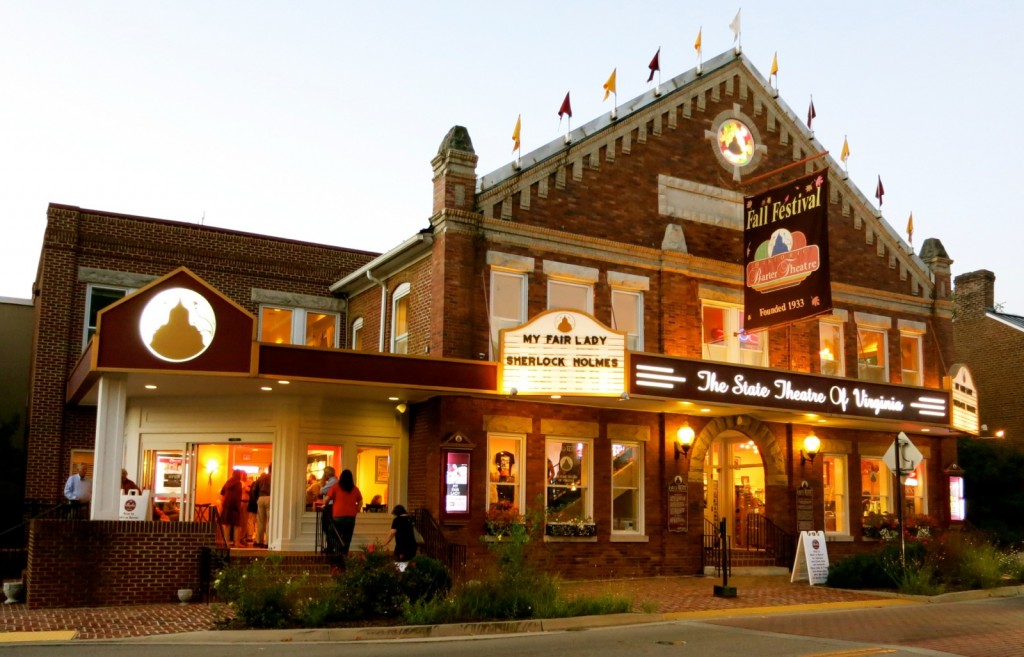 In 1929, Abingdon born actor, Robert Porterfield, attempted to find fame and fortune in New York City. But the Great Depression hit the entertainment industry hard, causing performing artists to starve. Literally. So, Porterfield returned to Virginia, troupe in tow, to barter his talents for food. Or, as he quipped, trading "Ham for Hamlet."
Thus the "Barter Theater" was formed. Many well-known actors– including Gregory Peck, Ernest Borgnine, and Kevin Spacey – earned their chops on these boards. So, watch a revival of a favorite show here and you might catch the next big name. Tickets $28-$44.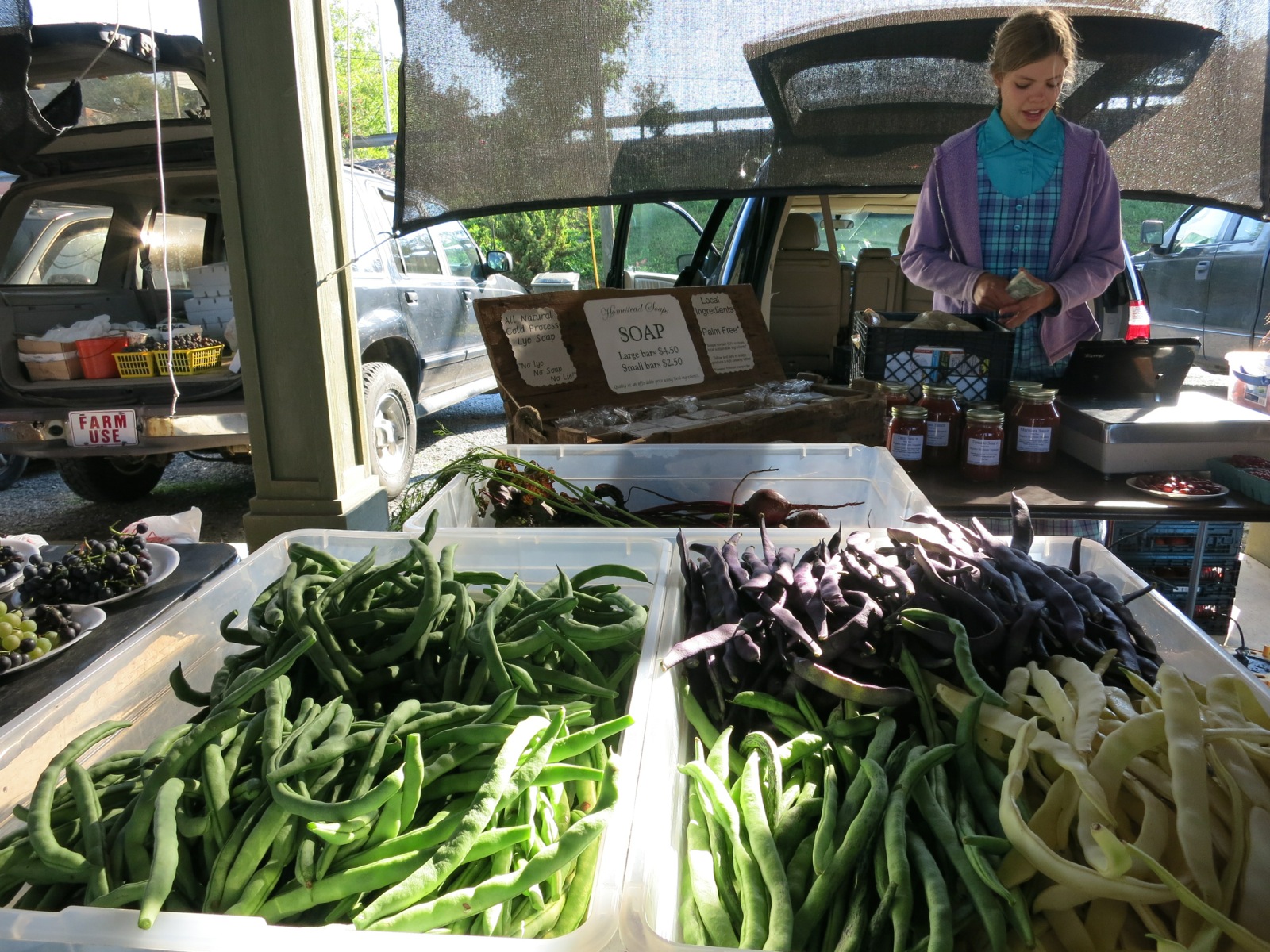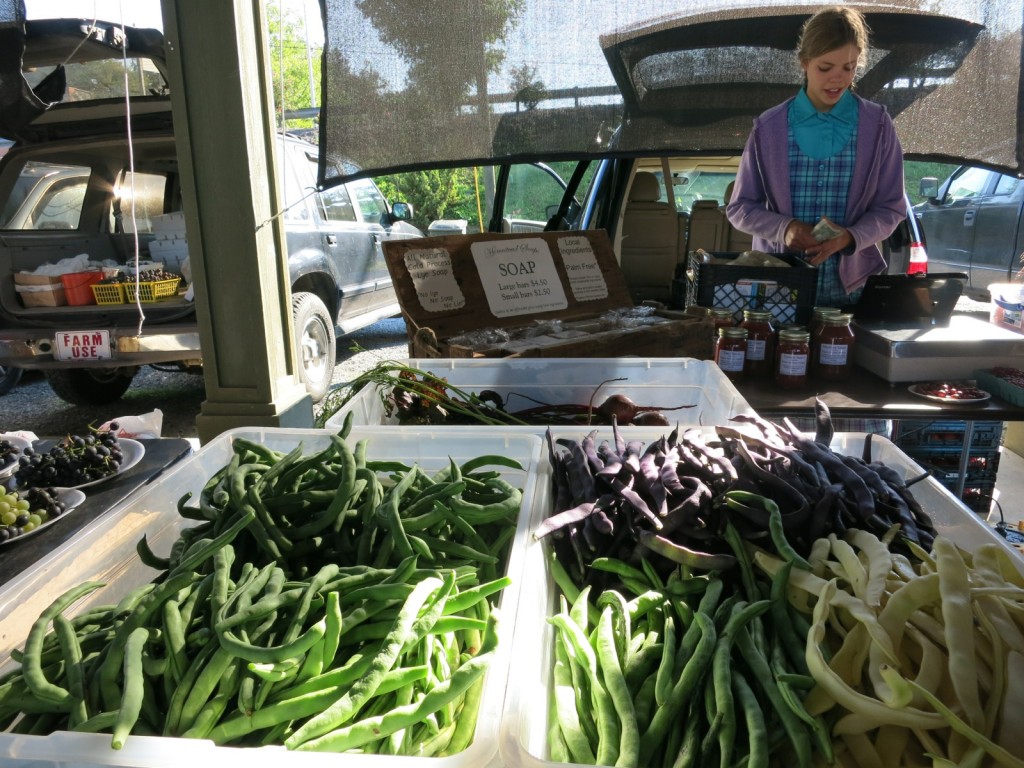 If you happen to be in Abingdon on Tues afternoon or Sat morning, make it a point to shop the Market. This year-round regional market has been called the best of its kind in the country. You'll find fruits, veggies, meats, wine, clothing, soaps and more, unloaded from vans fresh from farms and studios.
This particular farmer's market is unique in that it is "producer-only." If you don't "make bake it or grow it," you can't participate. Organized in 2001, it was one of the first markets in the state to accept food stamps, and is a business incubator for the town. Connecting restaurants to local farmers, the Abingdon Farmer's Market helps keep local farms in business. Saturdays 8-1, Tuesdays 3-6 year round, Free.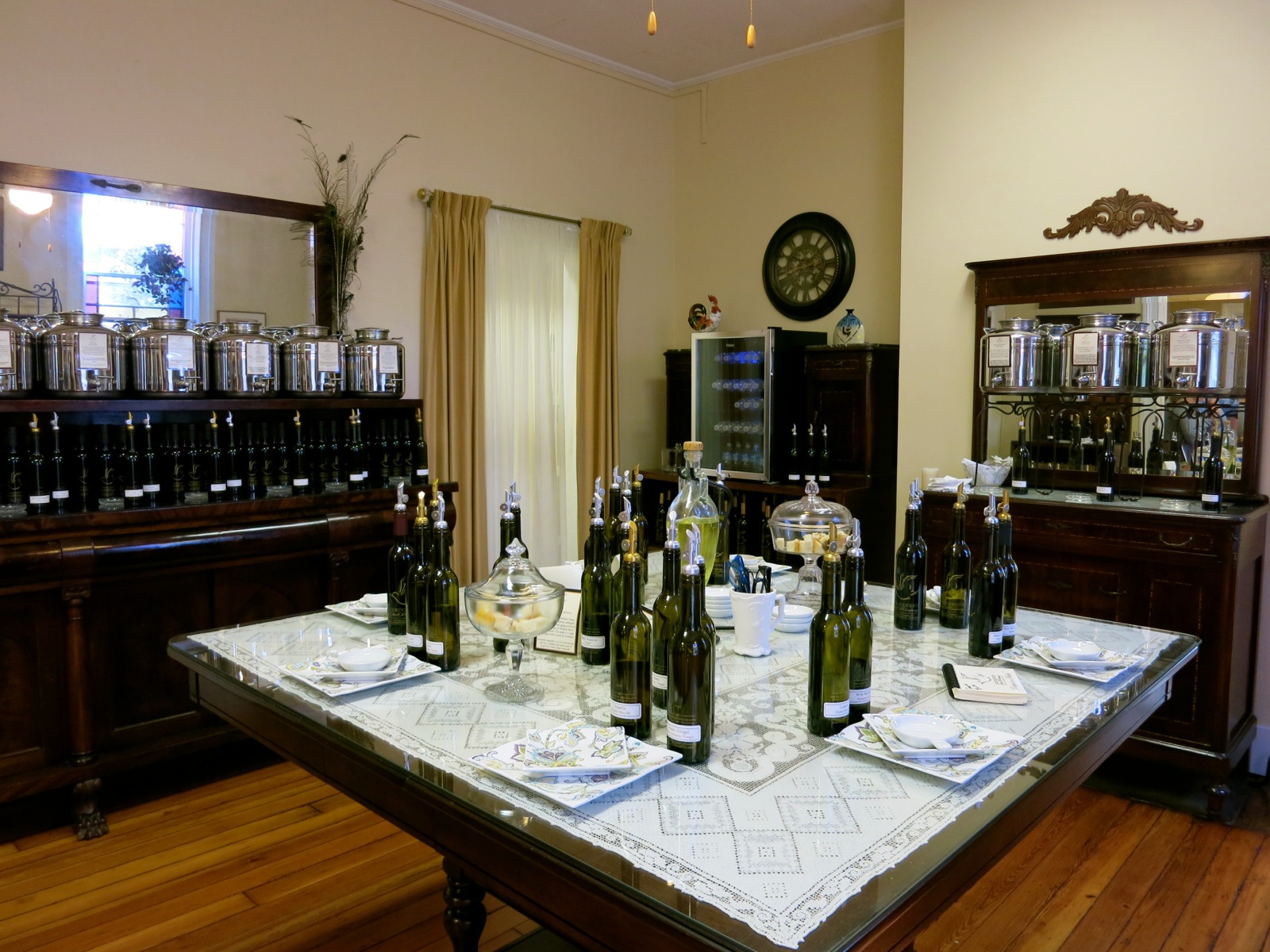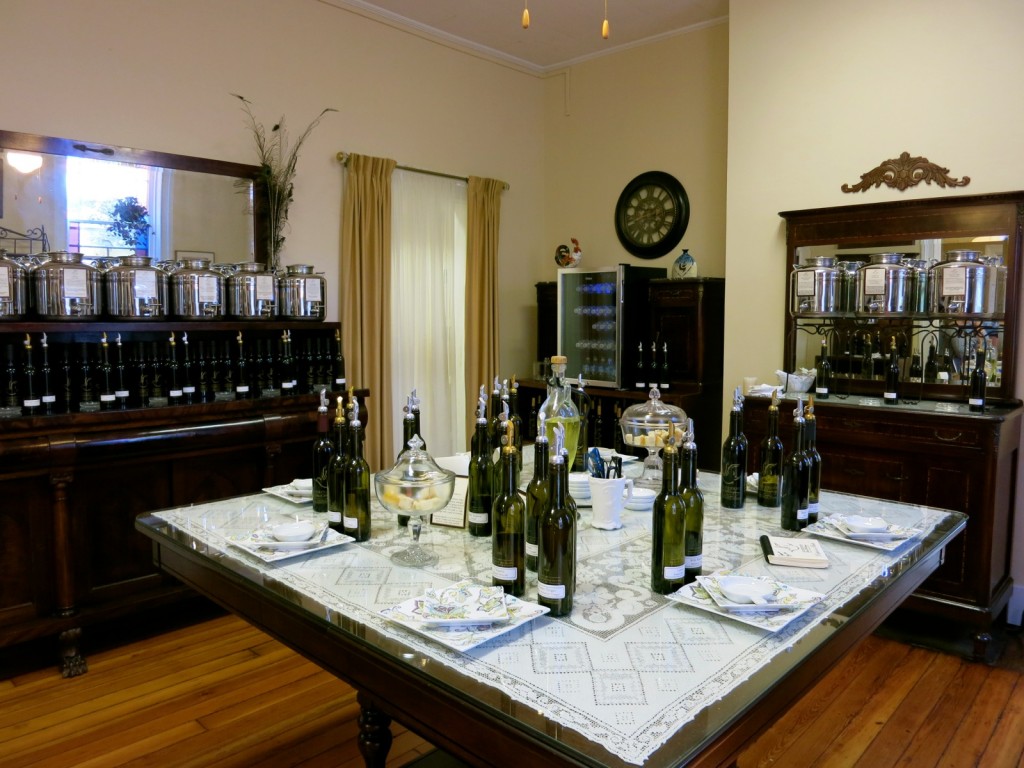 What sets this Olive Oil emporium apart from others? That would be its owner K.C., who dishes delightfully on the health benefits of both the oil and vinegars that she sells. Take the tour and you'll be sure to walk away with a couple of bottles and accessories.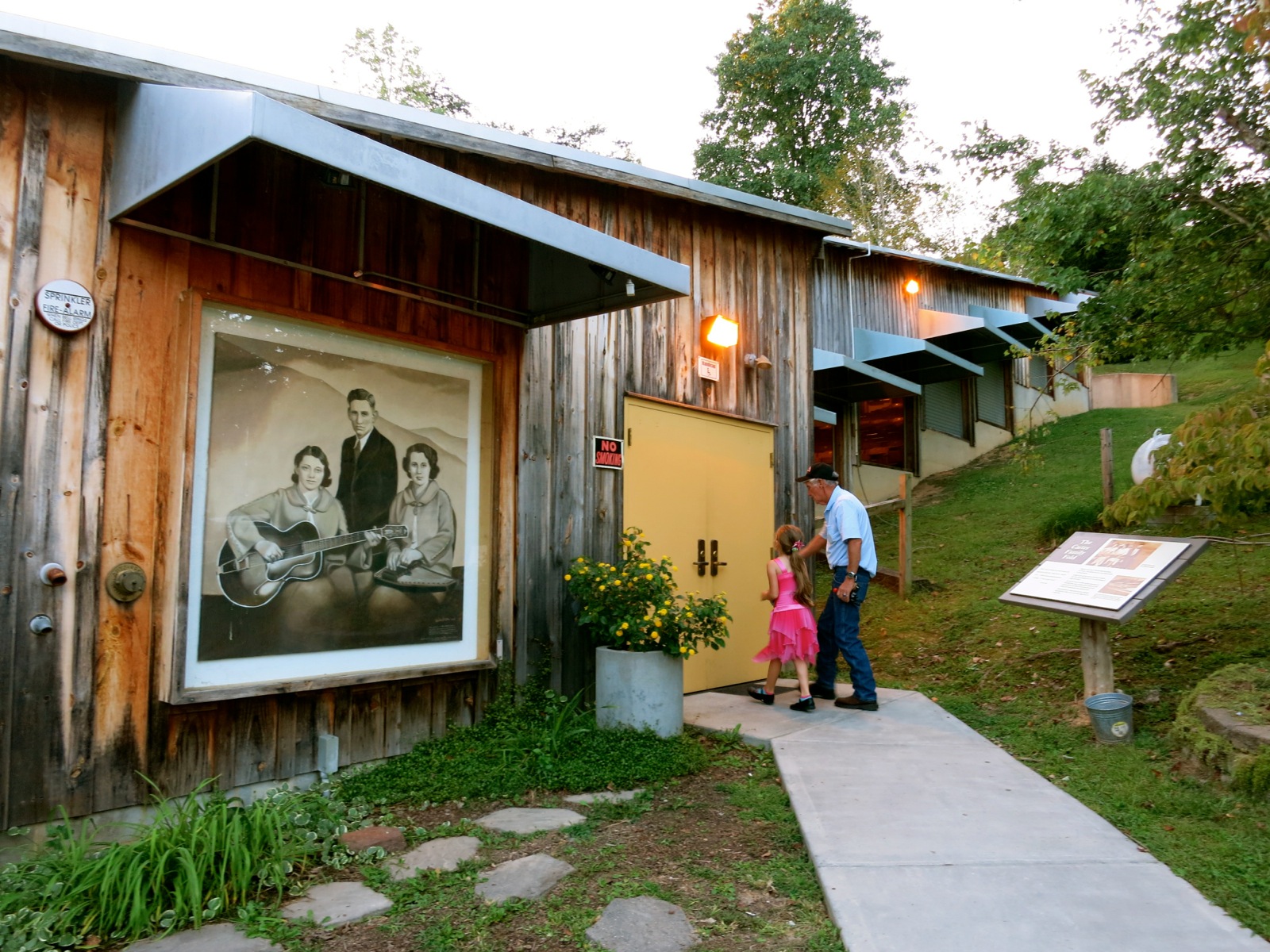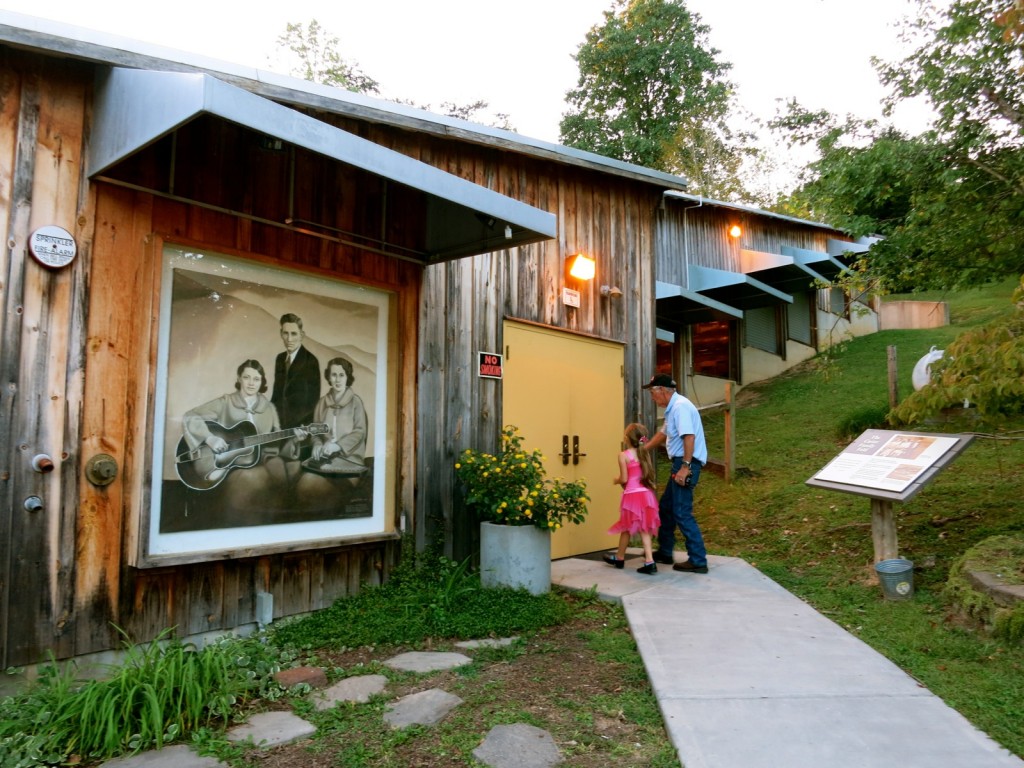 You'll find the Carter Family homestead and 820-seat theater about 30 miles outside of Bristol and Abingdon (40 minute drive) on curvy country roads that enfold and enchant. The theater was a gift from June Carter's husband, Johnny Cash in the 1970's. (Cash's last appearance was on this stage for the July 4th weekend 2003. He died that September).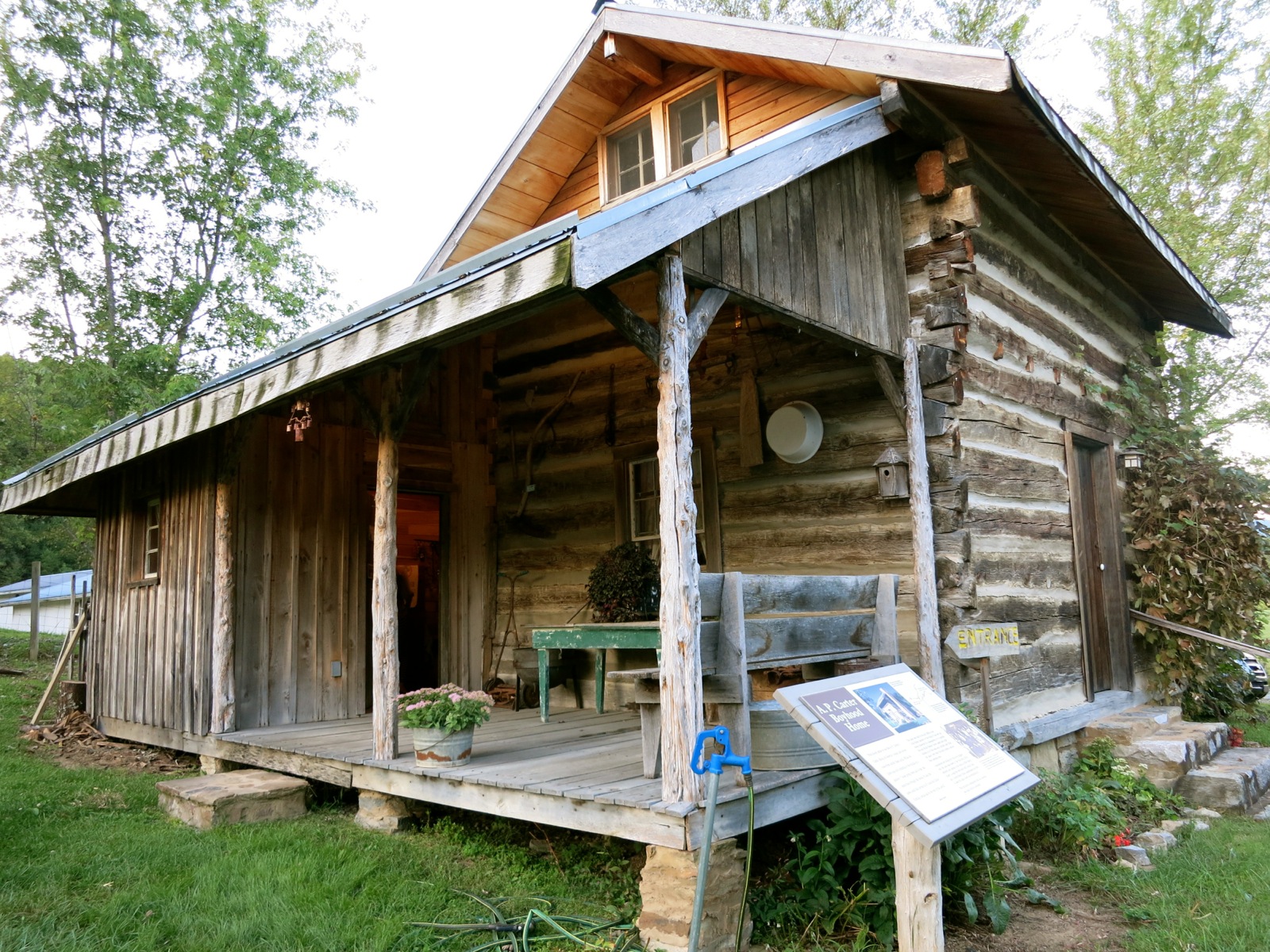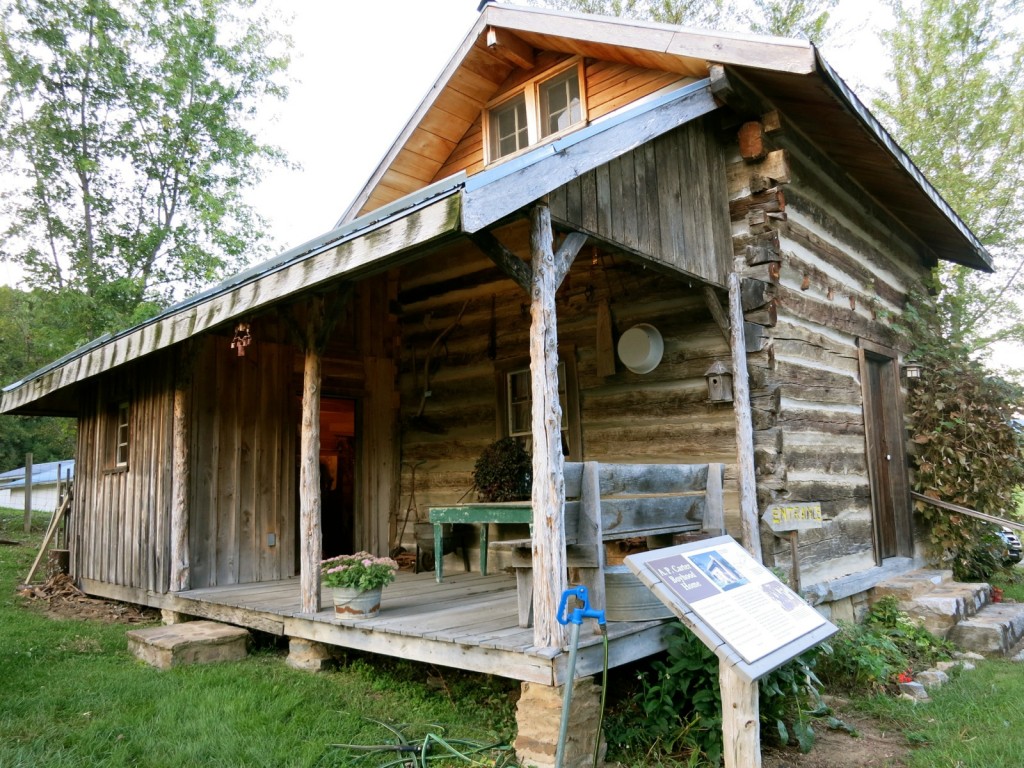 The Carter Family patriarch, A.P. Carter, lived in this fold of the Appalachian Mountains, with his brood, in a simple log cabin. All eight of 'em slept together in an upstairs loft.
Visitors who find their way here can see the cabin and a small museum housed in what was A.P.'s grocery store, before settling in to experience the weekly show featuring the best of Bluegrass and Fiddle music. With an unshakable faith in her family tradition, A.P.'s granddaughter, Rita Forester, keeps the music alive in this incredibly down home place.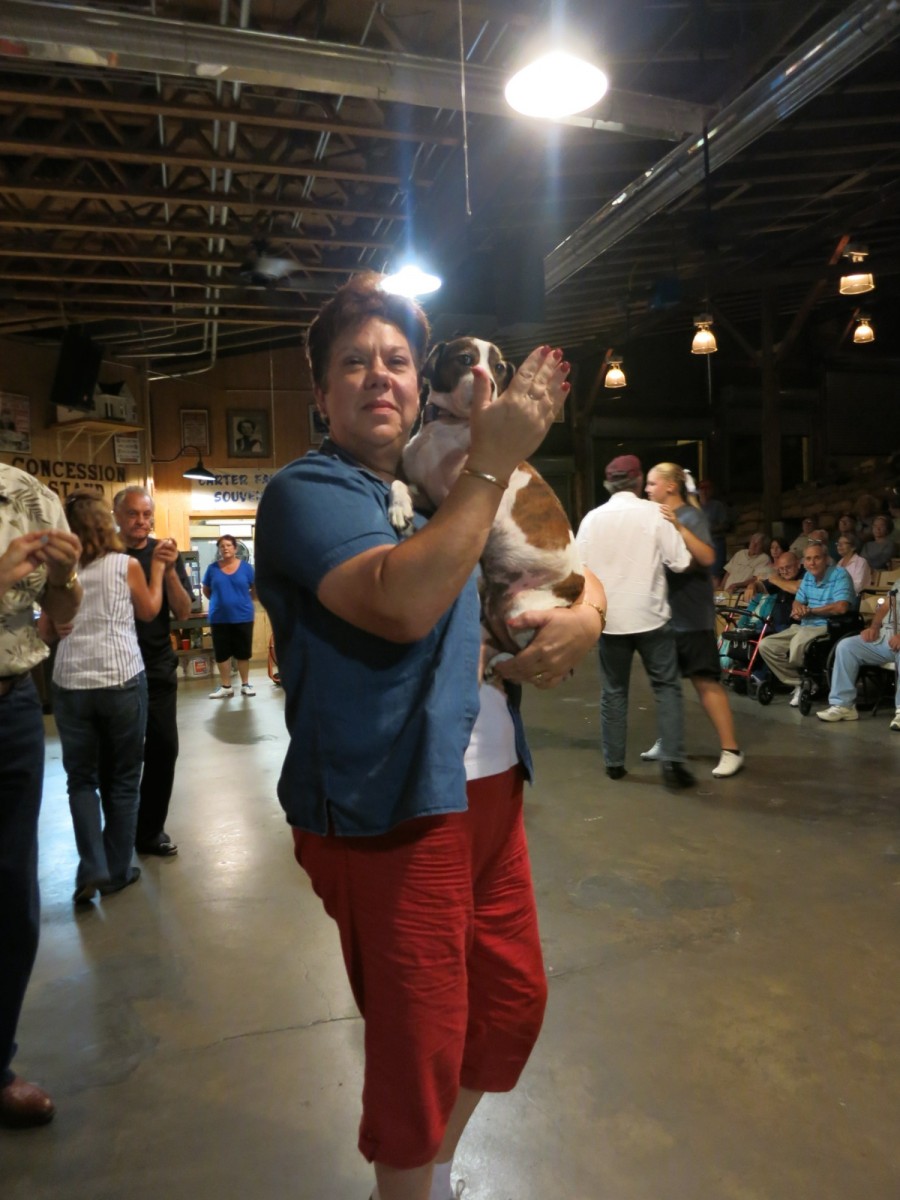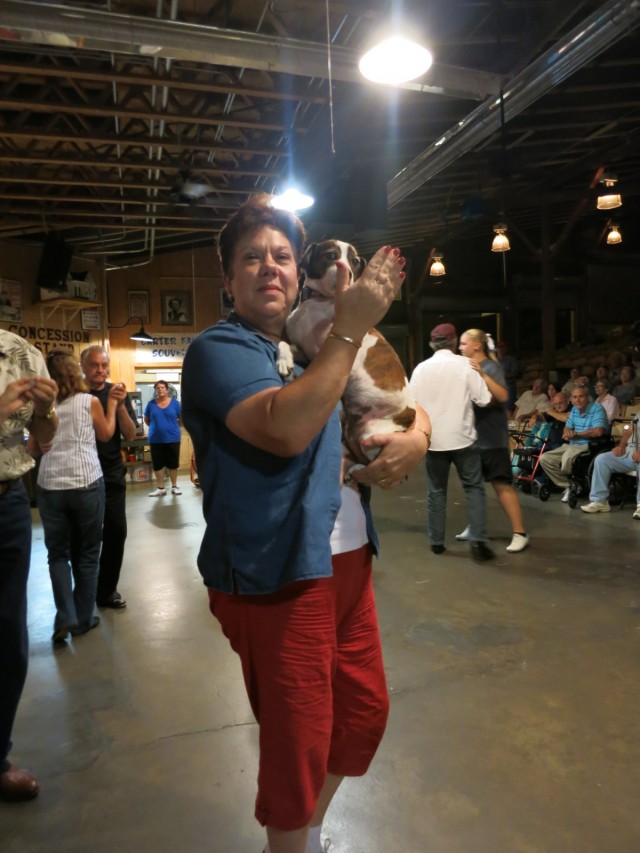 You can tell the regulars from visitors – they're the ones flatfoot clogging like unrestrained Riverdancers on the dance floor. One woman even waltzes with her dog, Opie.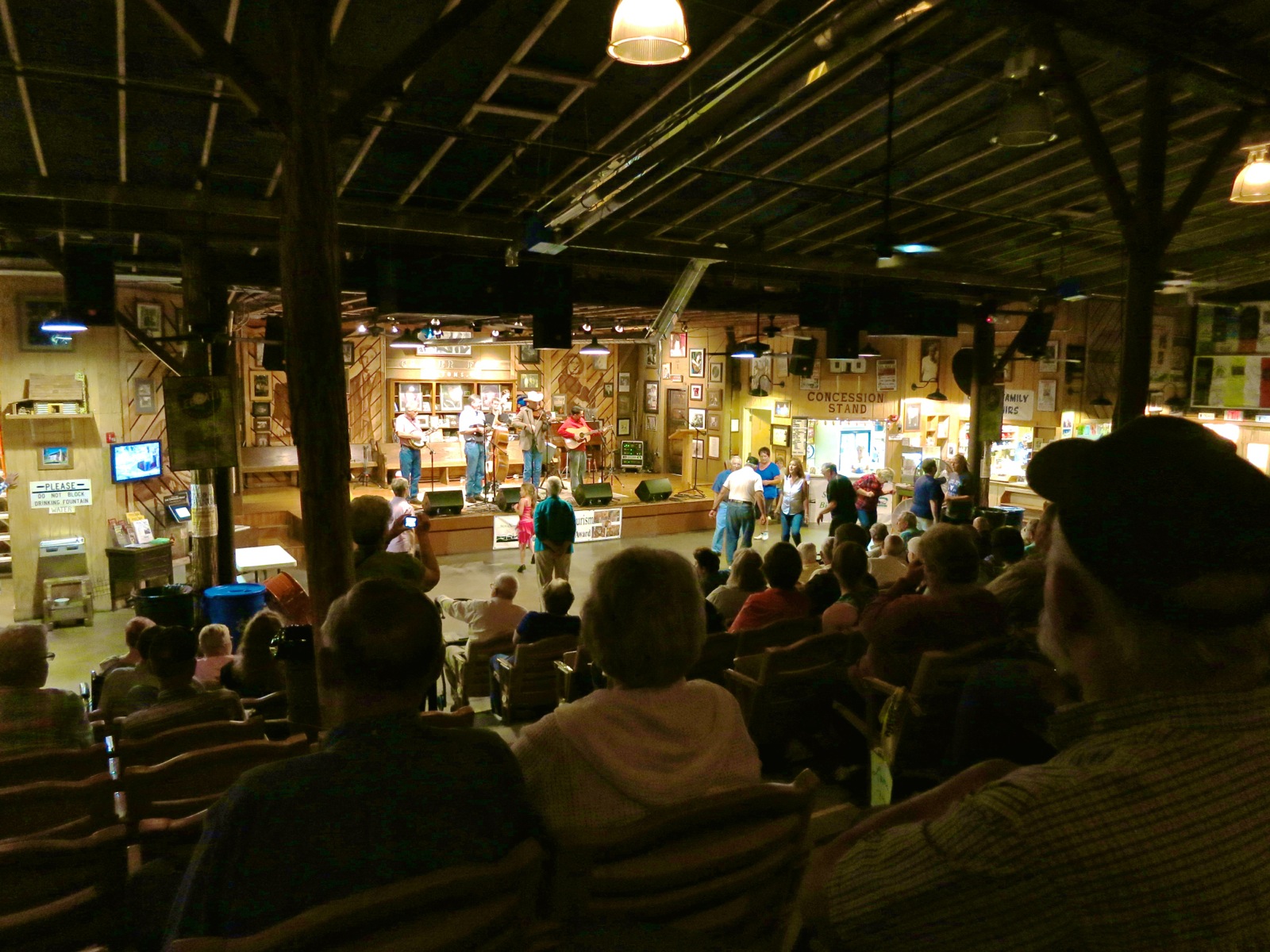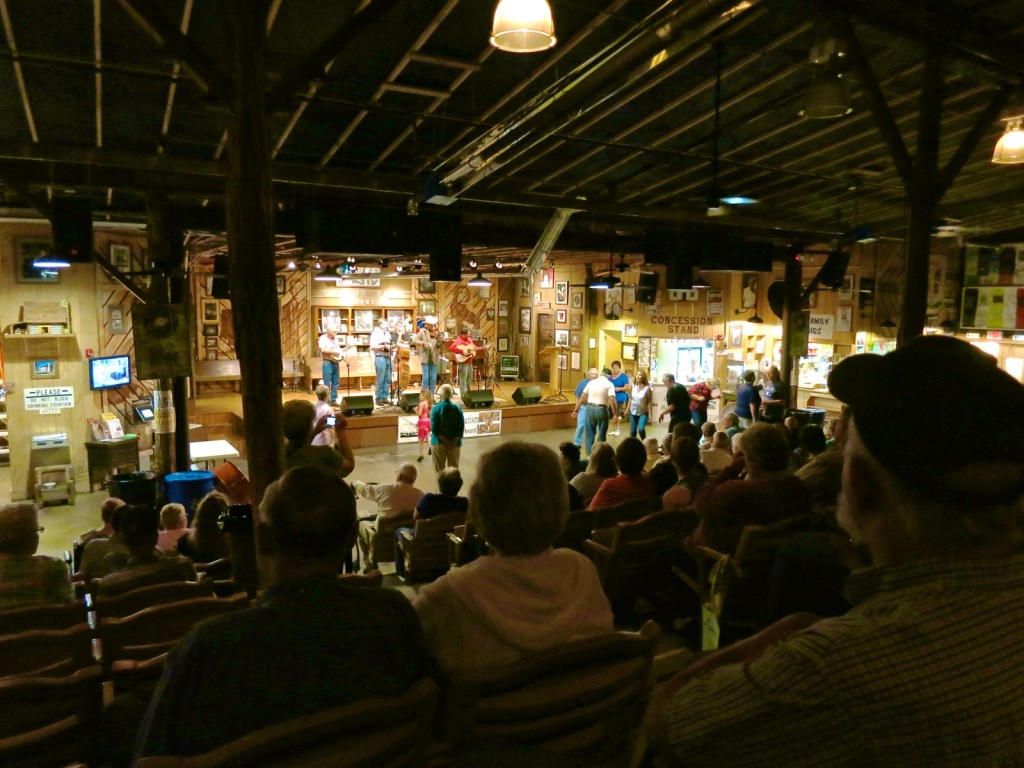 Little kids learn from the grown-ups, and grandpas clog with towhead toddlers. It's a scene that will surely melt your heart in this fast-paced, plugged in world. As will Rita's call for prayer for those ill in the community, and her acknowledgement of guests who come from near and far, many from foreign lands.
Rita cooks all the food available in the concession stand – Pork BBQ, Chicken Biscuit, and more. Tickets for the show are still only $10 each. ($1 for kids 6-11 and free under 6). FYI – you won't find alcohol on the premises. "This is a family place." $10, Shows every Saturday night at 7:30 pm, but come at 6 to tour the compound.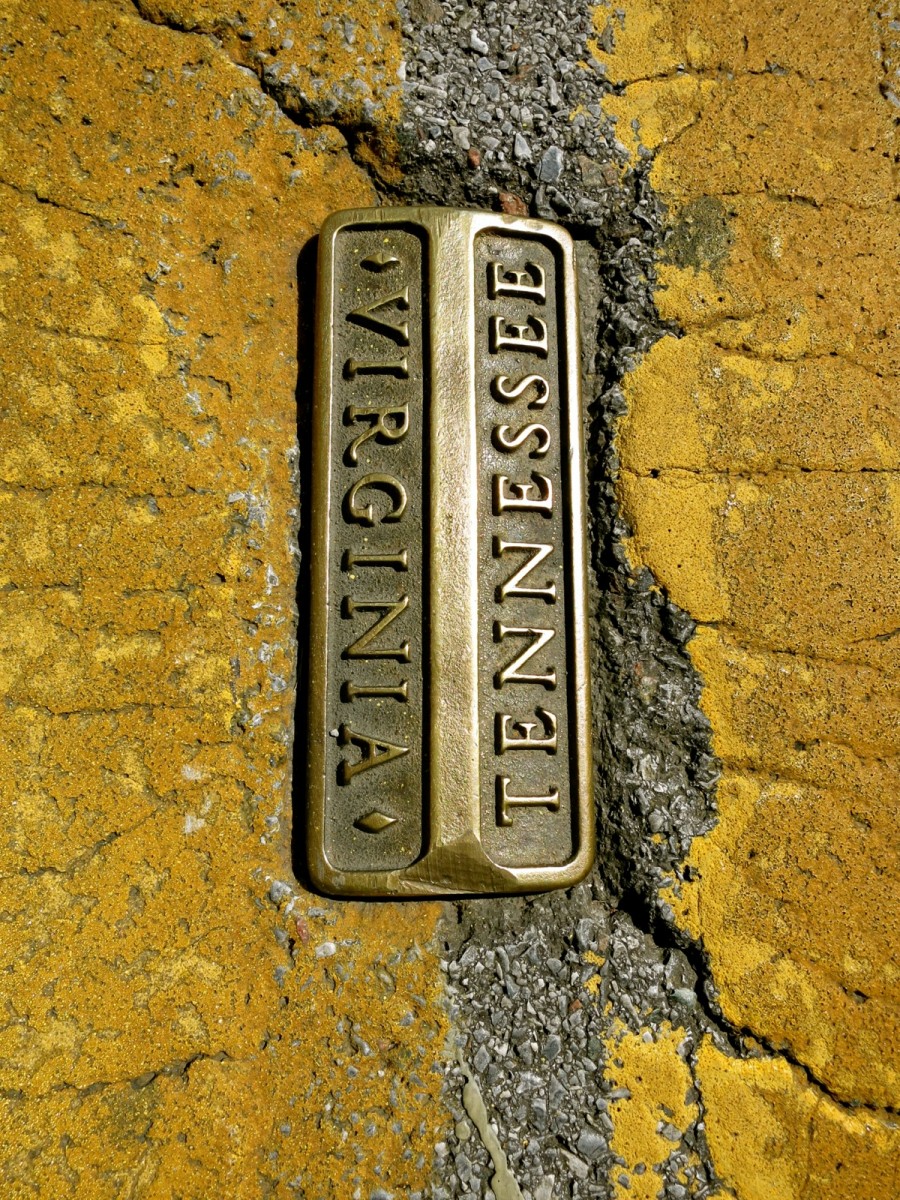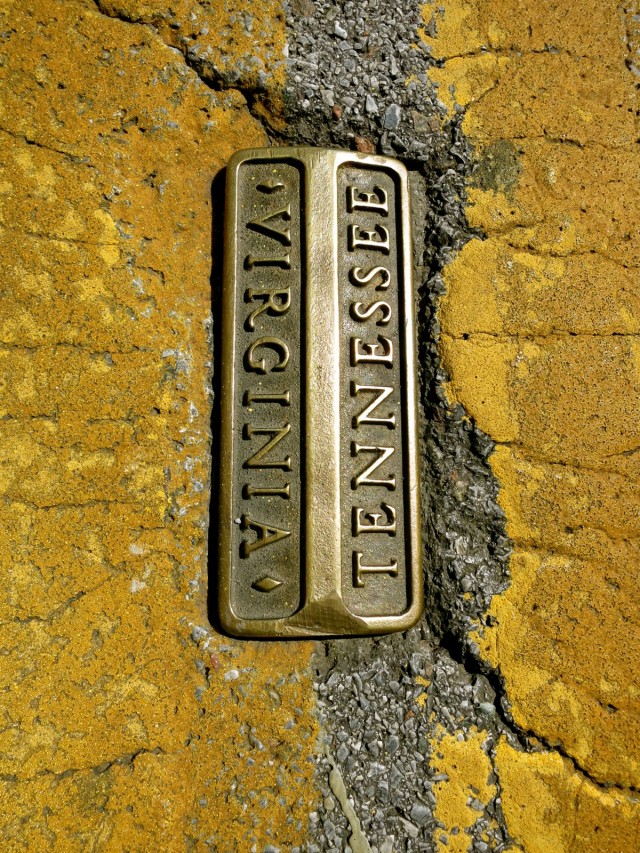 WALK: State Street, Bristol
Walk down the center of the street and you'll be straddling Virginia and Tennessee. The TN side has the NASCAR racetrack, but the Virginia side is where the "Bristol Sessions" were held. (see, Birthplace of Country Music Museum).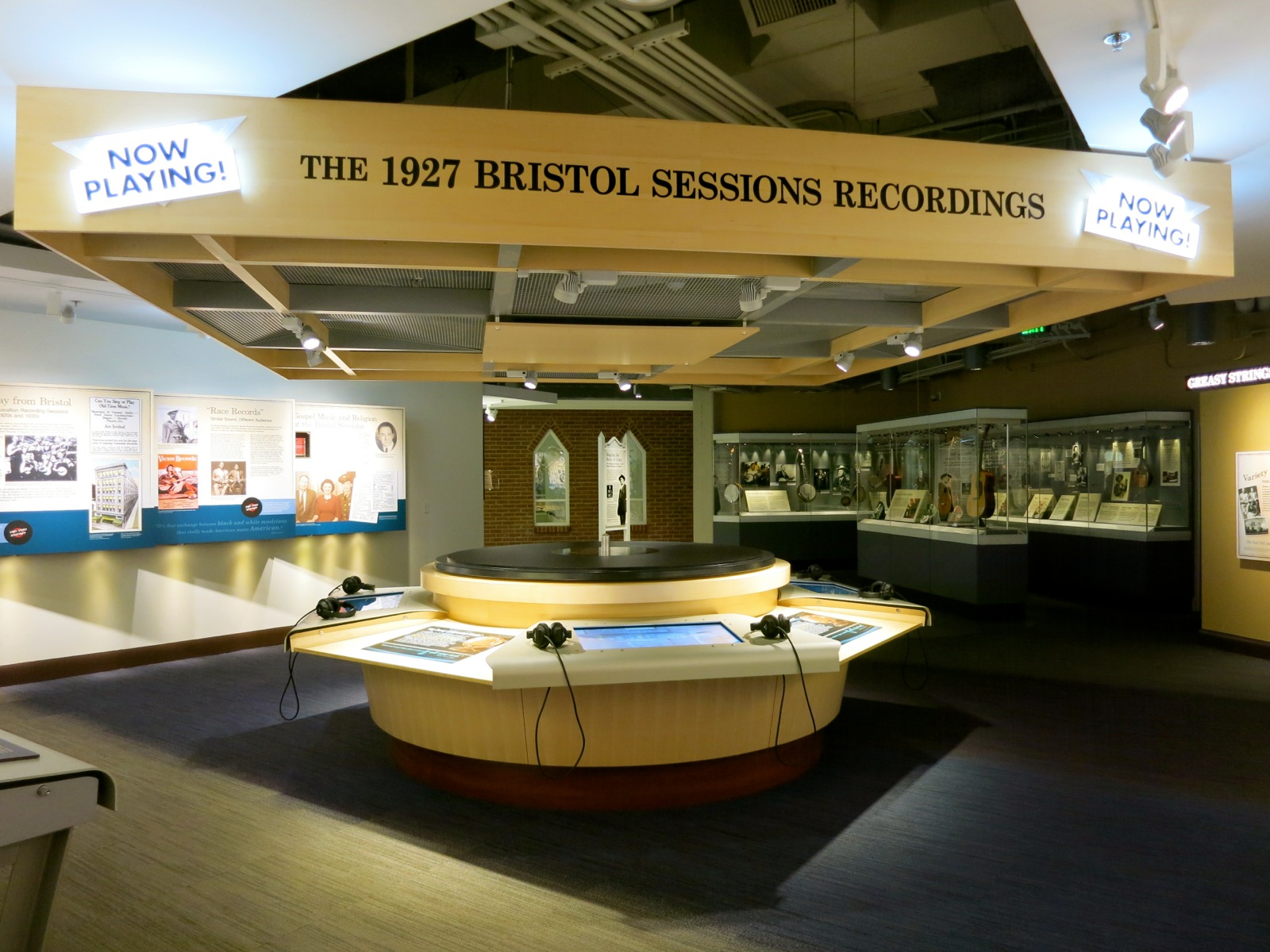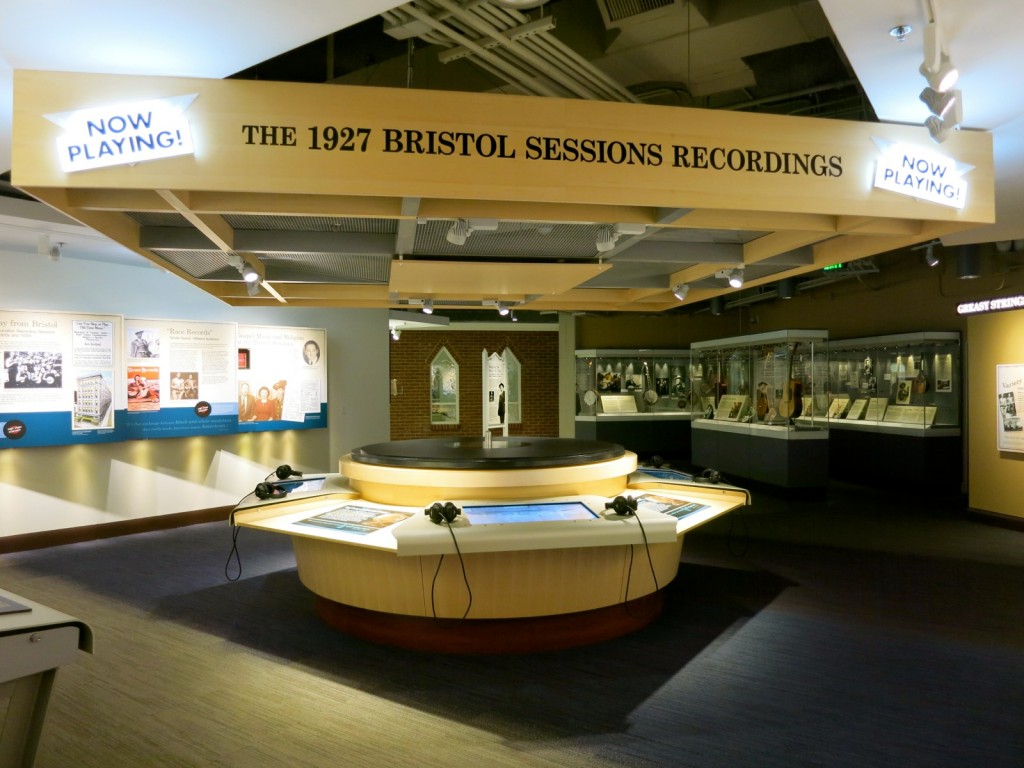 The cliche of Appalachia as a careworn and weathered woman peeling apples on a decaying porch is not an accurate one. This will dawn on you as examine and interact with exhibits in the Smithsonian Affiliate, Birthplace of County Music Museum. This so called "roots" music is complex and intricate; a style that dispels the "country bumpkin" stereotype.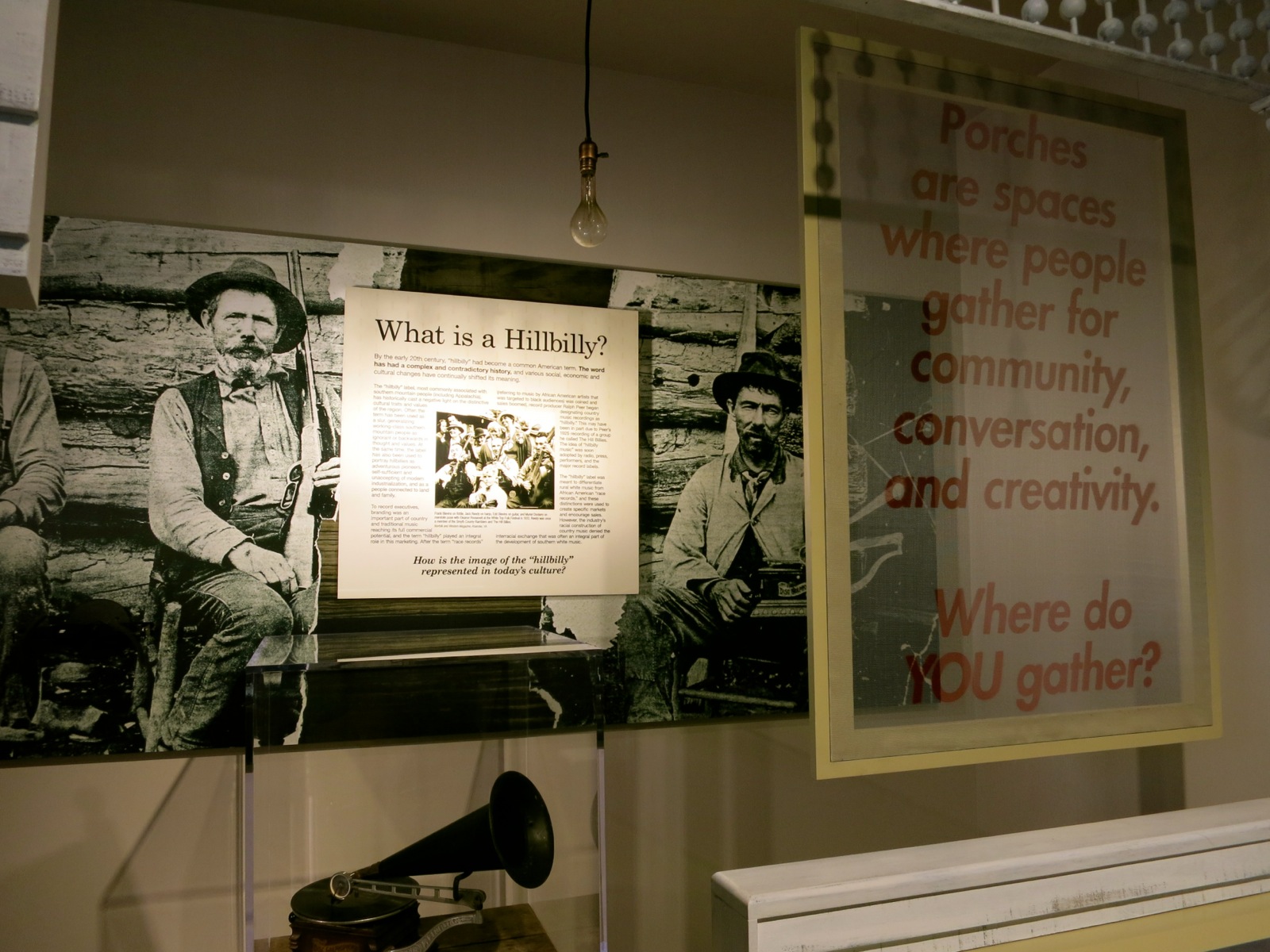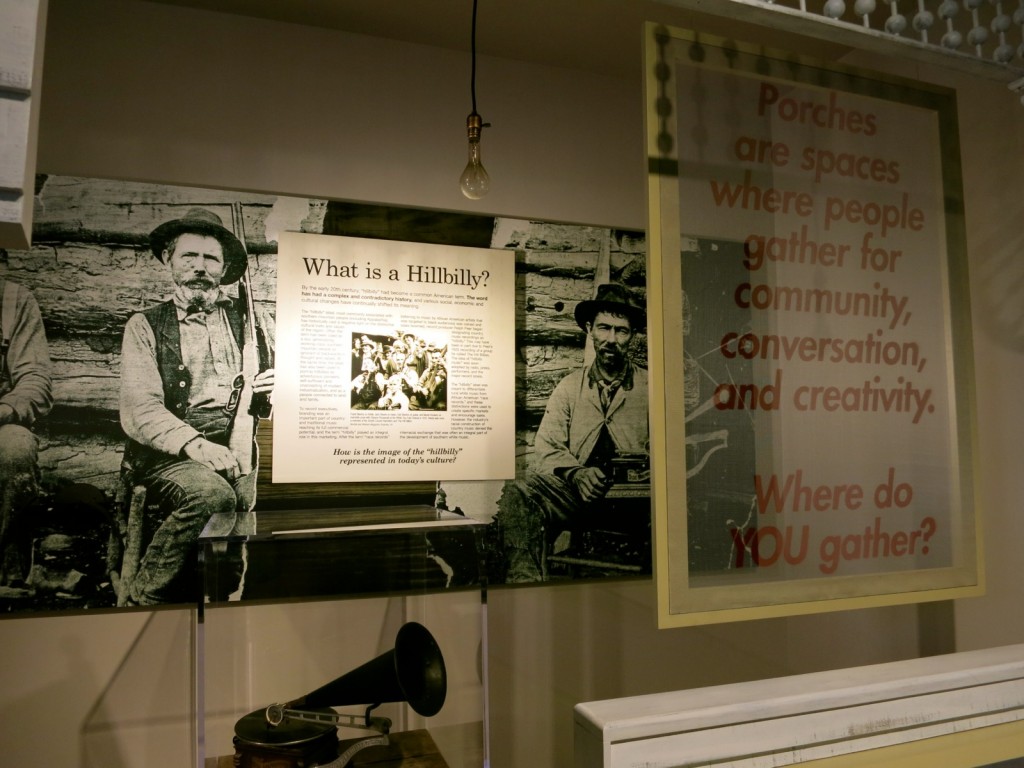 Walk through the doors of this paean to The 1927 Bristol Sessions, and you'll hear rootsy bluegrass piped through speakers. These speakers, and the machines that both play and record music, are the reasons that this museum is here.
Ralph Peer Takes A Chance
Back when you could "Trade in your mule for your first Motorwagon," Ralph Peer, a record producer for the Victor Talking Machine Company in NYC, came to the southern crossroads of Bristol. Peer, hoping to feed the the public's growing demand for "hillbilly" music, was looking for outstanding musicians who weren't able make it up North.
Peer utilized the latest in recording technology to capture 76 songs by 19 artists over a ten-day period in July 1927. He paid each performer $50 per song – a kings ransom at the time.
Peer proved prescient. What became known as The Bristol Sessions, considered by industry insiders to be "The Big Bang of Country Music," made celebrities of Jimmy Rogers and The Carter Family. And of course Peer, himself, a wealthy man.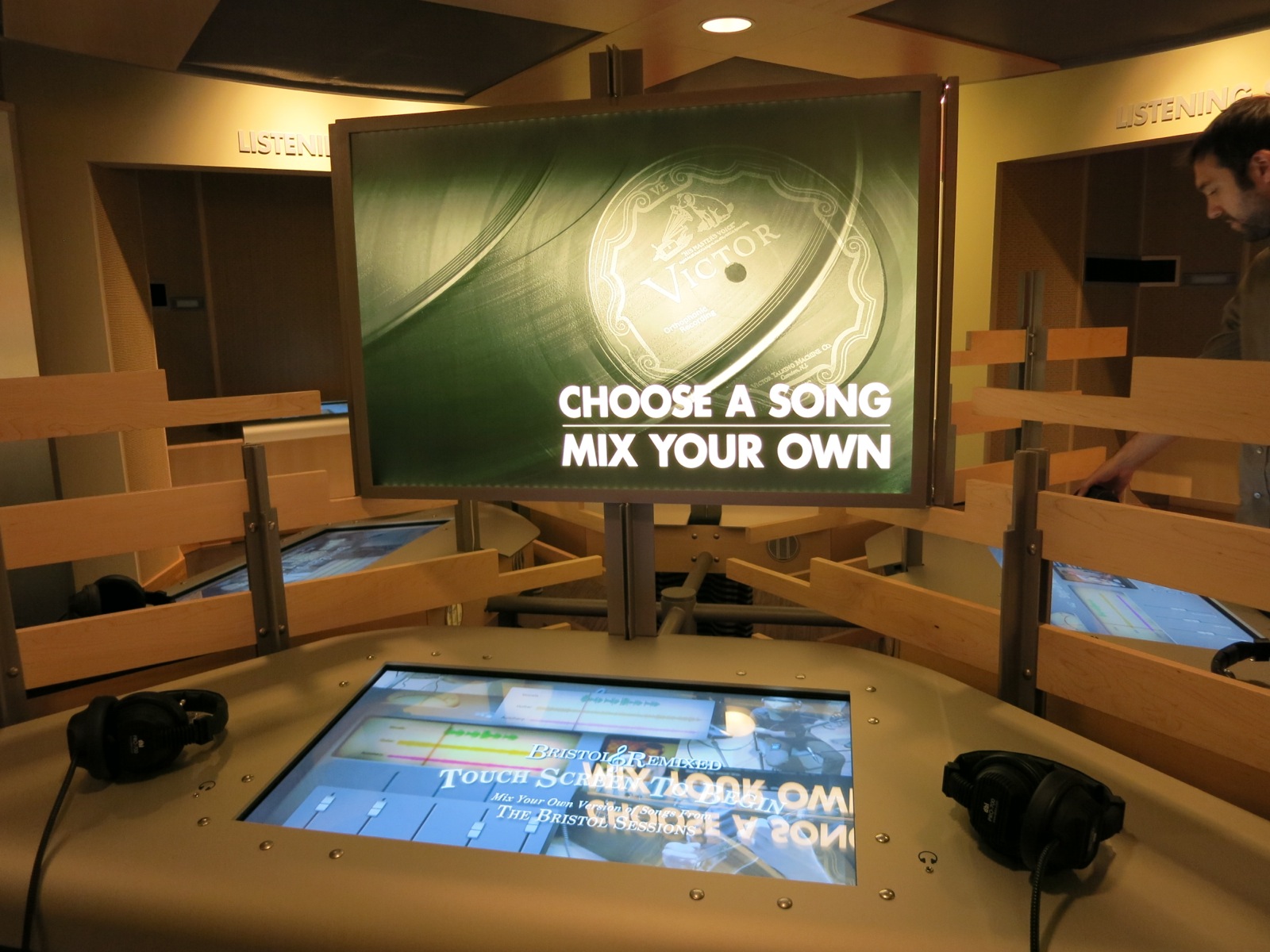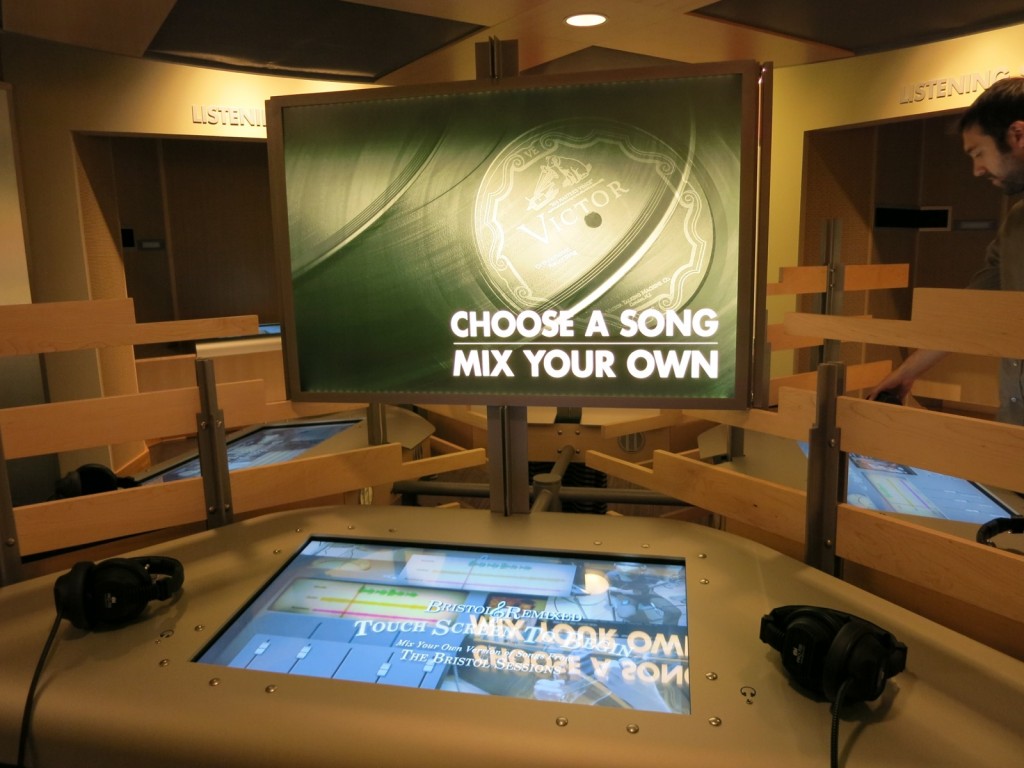 In addition to the history of the Sessions and technical aspects of the recording industry, you can "sit in" on the original recordings, dance along to other tunes and even get to try your hand at singing in a blessedly soundproof Karaoke Booth. Open Tues-Sat 10-6, Sun 1-5. $13.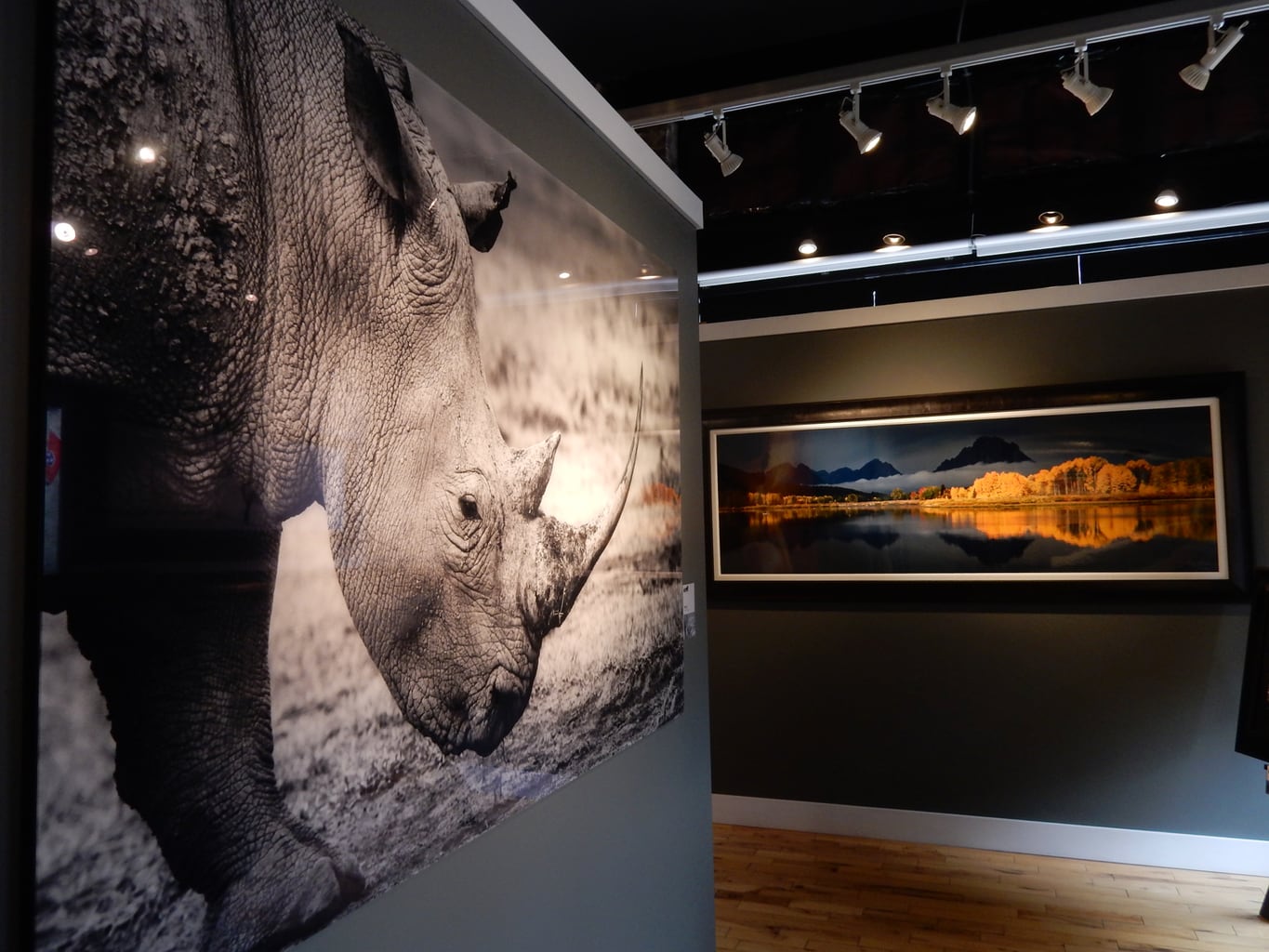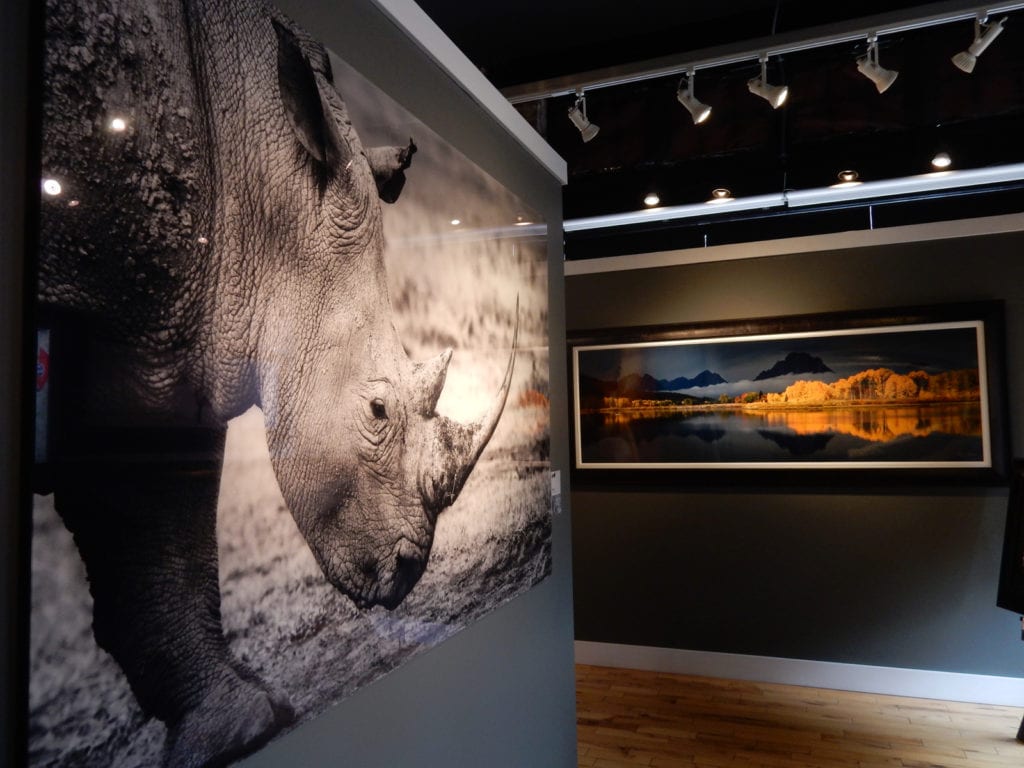 It's quite the shock to find a world-renowned photographer in this unassuming place. But here, next door to the newly renovated Cameo Theater, you'll come across some pictures that you swear you've seen before. That's because some of these photos of African beasts, Western US canyons, and other landscapes from Maine to California and across the world have been in DC's Smithsonian National Museum of Natural History.

Even if you have no desire to purchase one of these beauties (available in Limited Editions of 5, 50, 500, or 950 copies) come in to gaze upon them. Walls has captured the best of Mother Nature. If a Walls photo is too rich for your wallet, buy the book of his images: American icon, Dolly Parton, wrote the forward.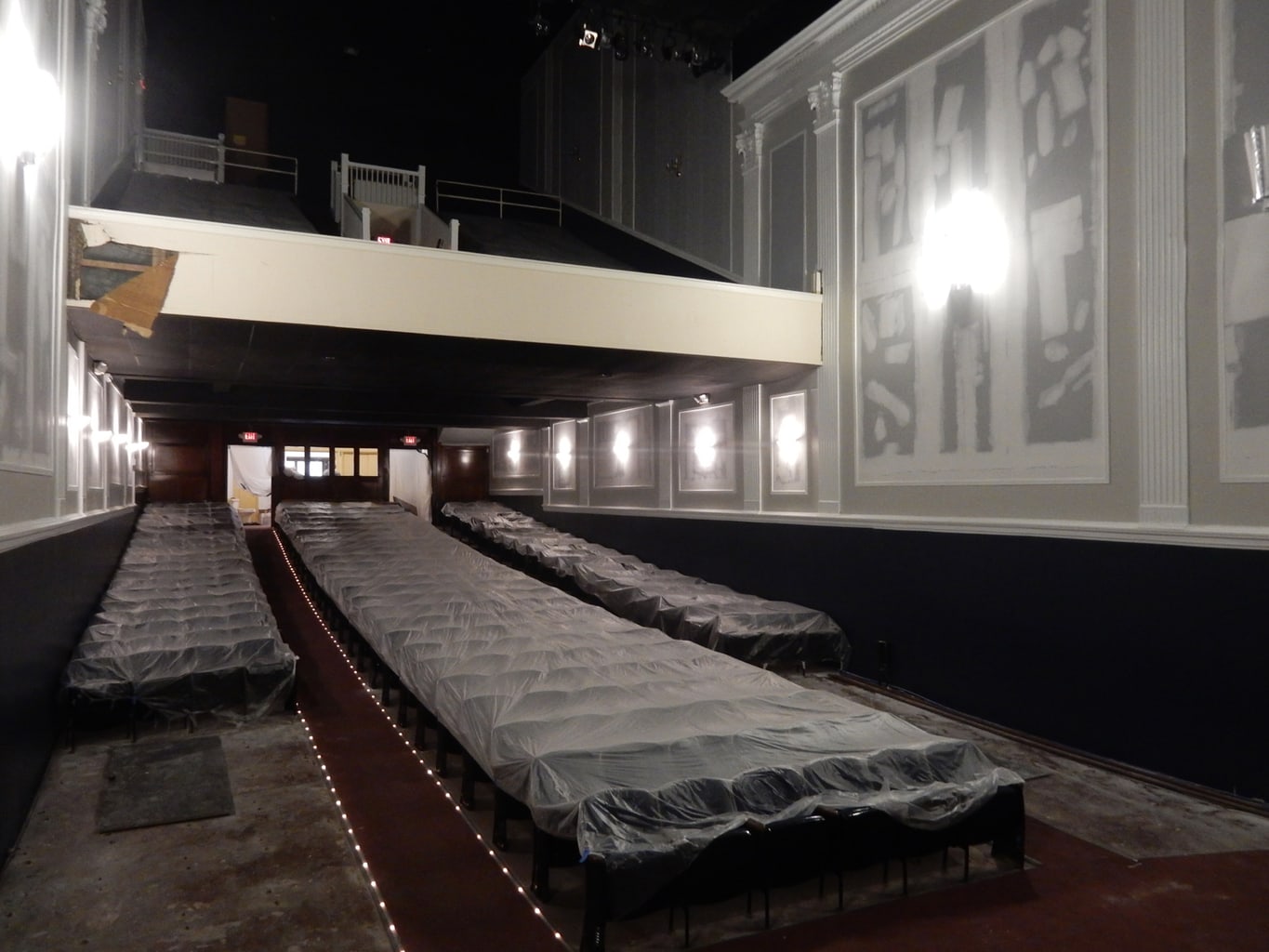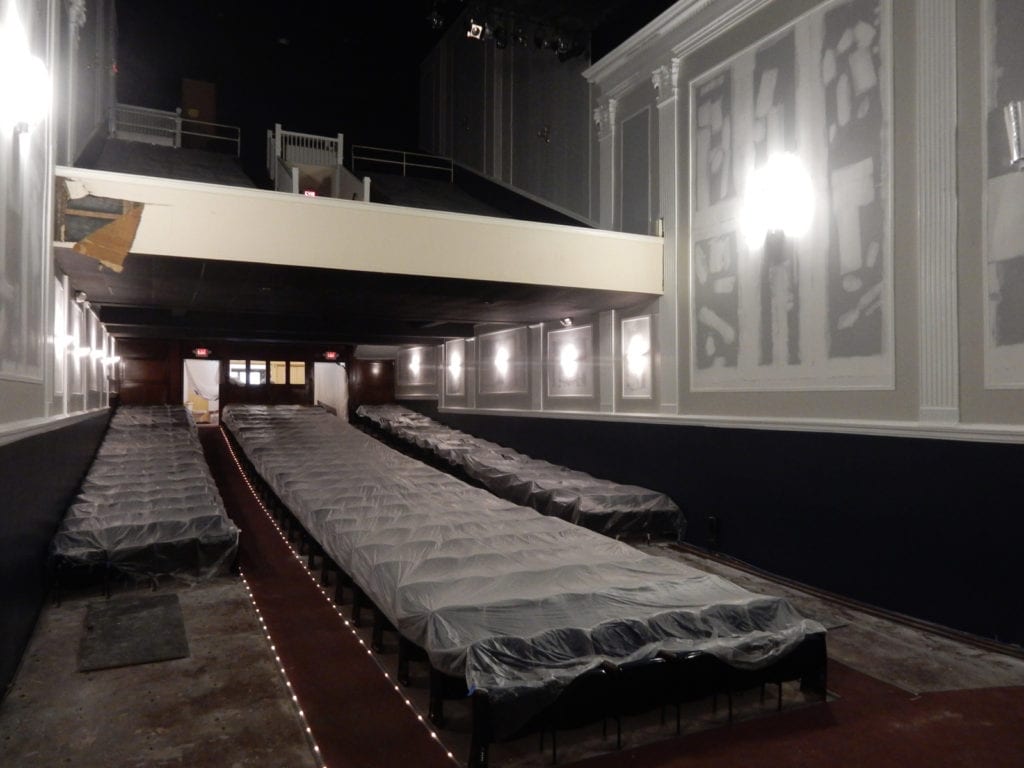 GO: Cameo Theater
When the Cameo Theater was first built in 1925, there were two staircases to the balcony: one for Whites and one for Blacks. Though segregated, this was one of the first theaters in Virginia to even allow African Americans in the same room. Of course, many things have changed – most of all the admission policy. But some have not.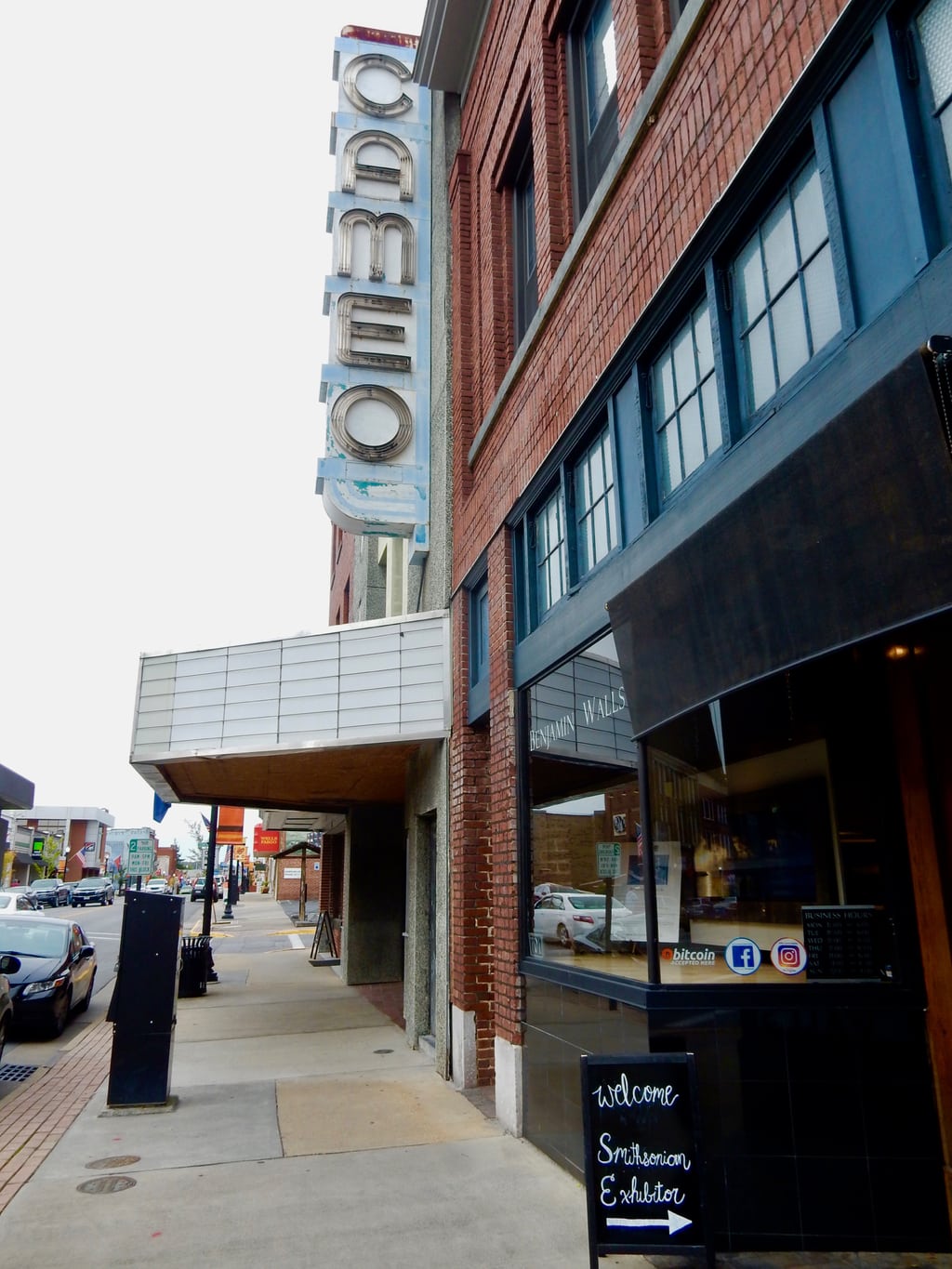 New owner, Brant Buchanan, wished to take The Cameo, which had fallen into decline, "back to 1925" when it was first built as an entertainment venue.
Buchanan runs a Funeral Home in town, and considers the Cameo his "escape:" providing a happy place vs. sad. A friend recommended that Buchanan buy the old theater and restore it. He had never been inside. But "as soon as I saw it, I fell in love with the space."
Though the venue's 550 seats had been refurbished a few years ago, Buchanan updated the color palate while keeping some walls and trim original to 1925. It now operates as a community theater.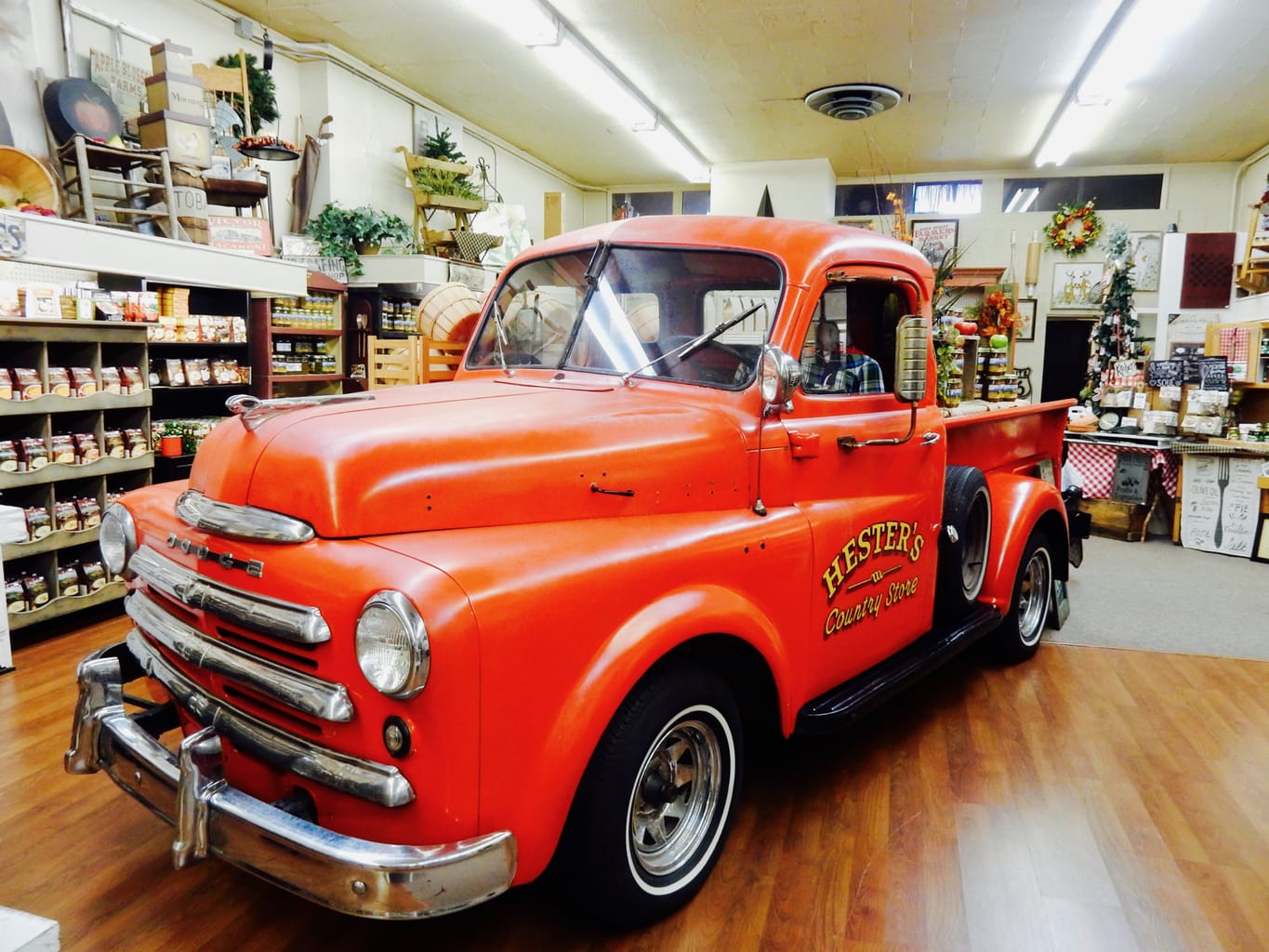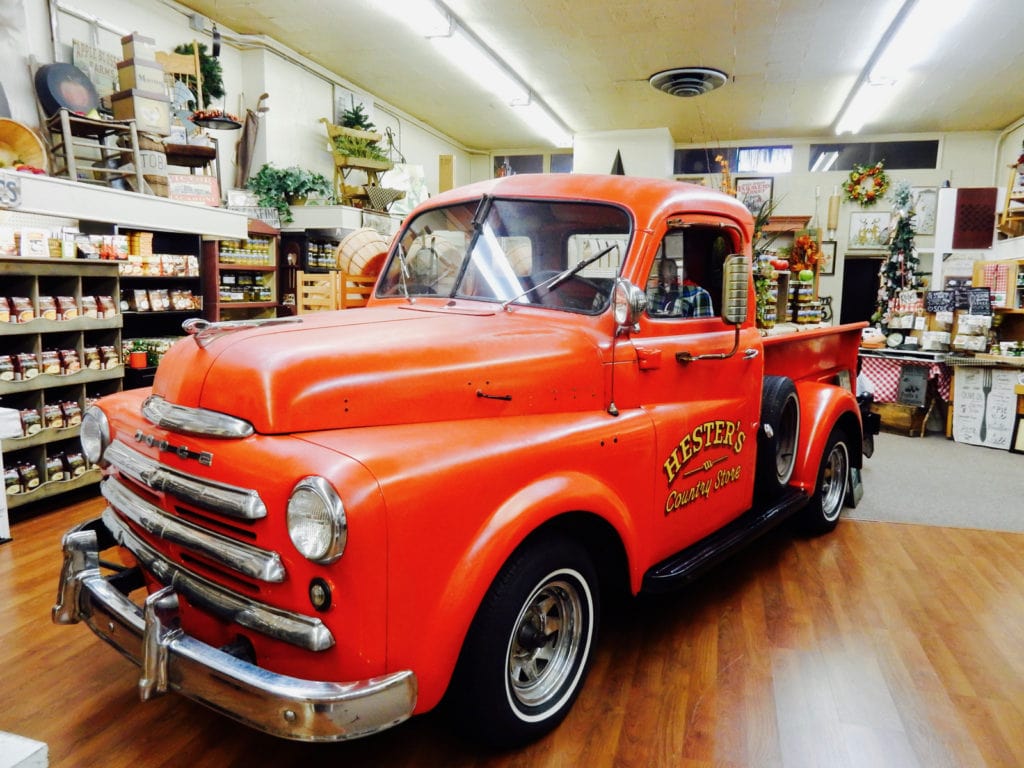 All owned by Carol Hester, these State Street establishments – connected as one large store inside – have been tourist destinations for over 19 years. Mainly for families on their way to Gatlinburg and Pigeon Forge. Each year, Hester sells over 30,000 lbs of fudge, as well as old-fashioned candies and chocolates at Southern Churn. You'll find all kinds of great baby and housewarming gifts at Hester's and Cranberry Lane as well.
Restaurants in Southwestern VA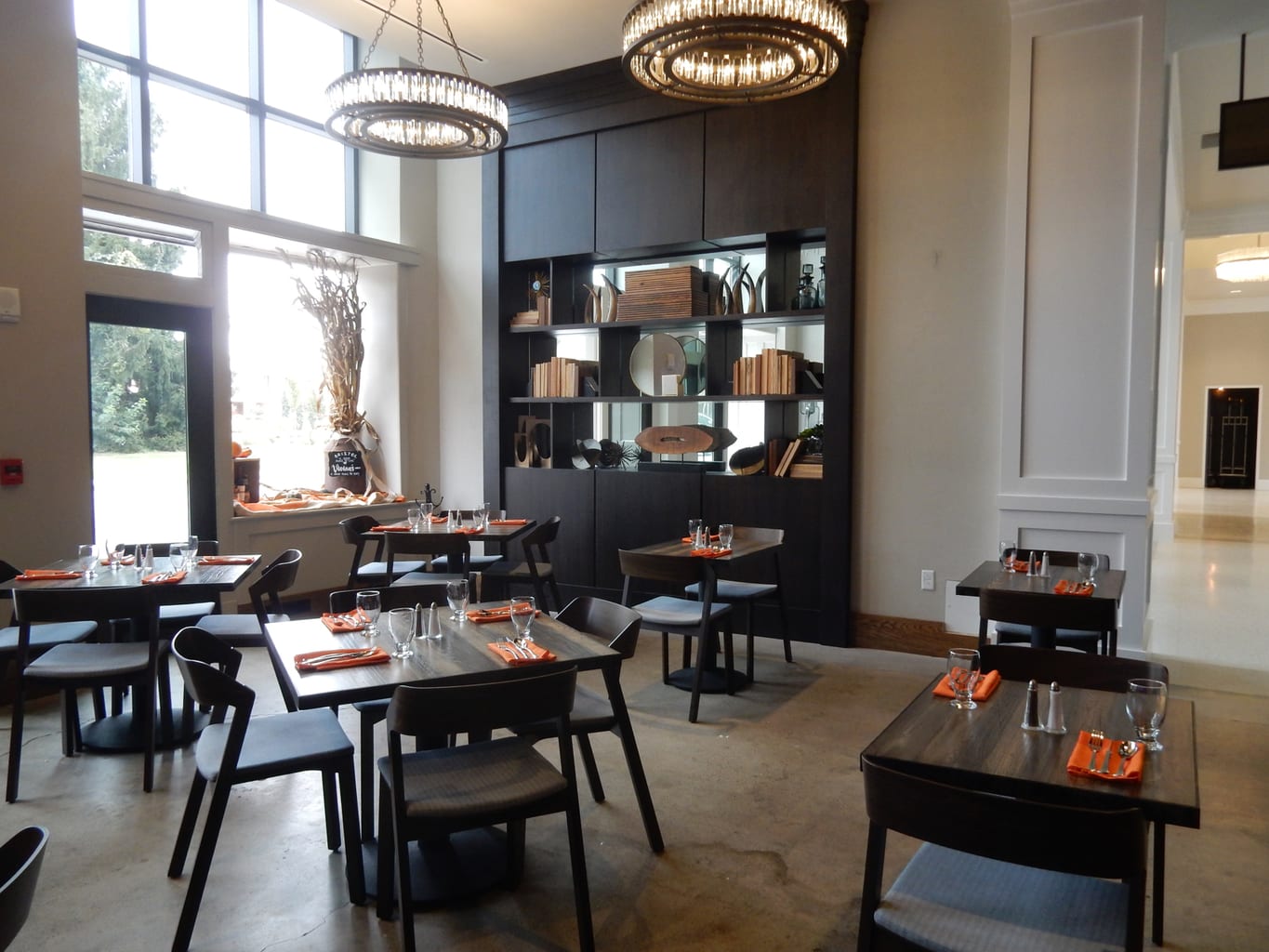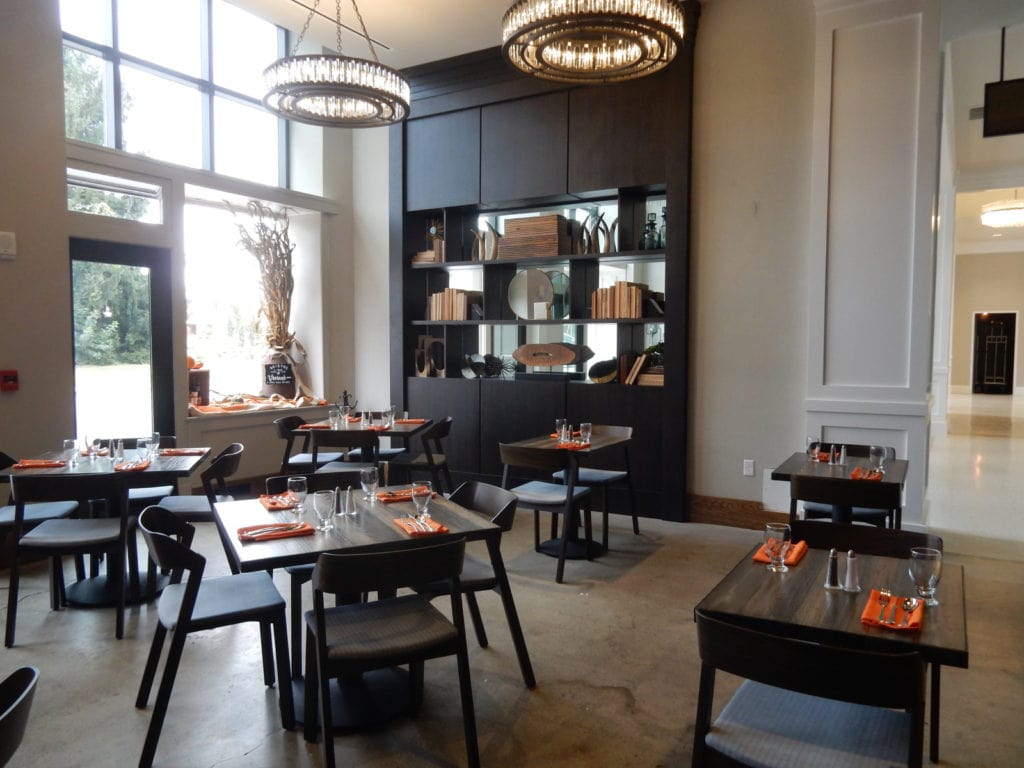 With its distressed wood tables, contemporary crystal, and orange napkins for pop, Vivian's Table showcases the region's traditional scratch-made food and locally sourced ingredients – with a twist. Thanks to a crackerjack Executive Chef, Rocco Pisera, the food here is flavorful, recognizable but inventively tweaked, and rather reasonably priced: Shrimp and Grits ($24), Stuffed Trout ($26), and Pasta Dishes ($24).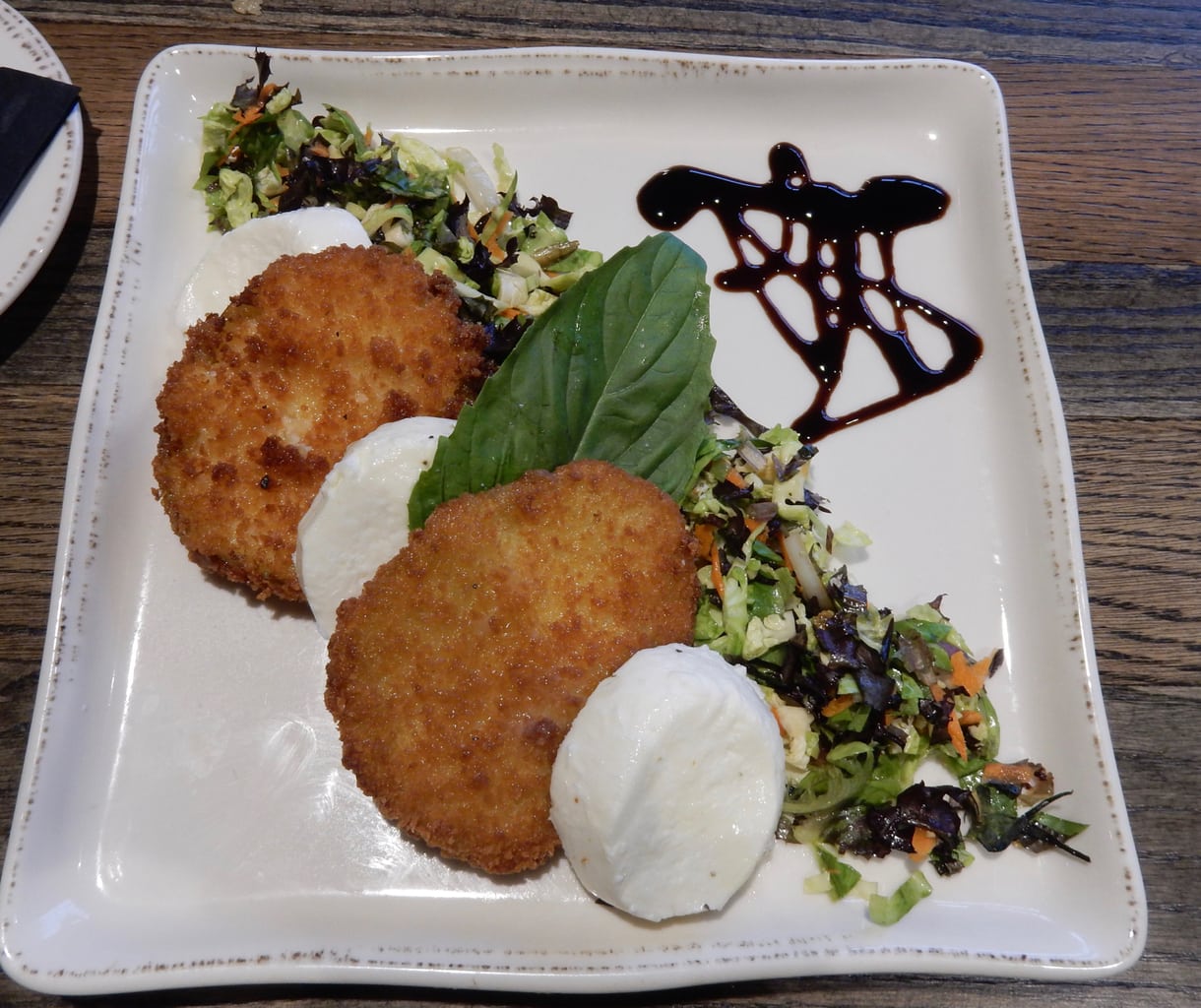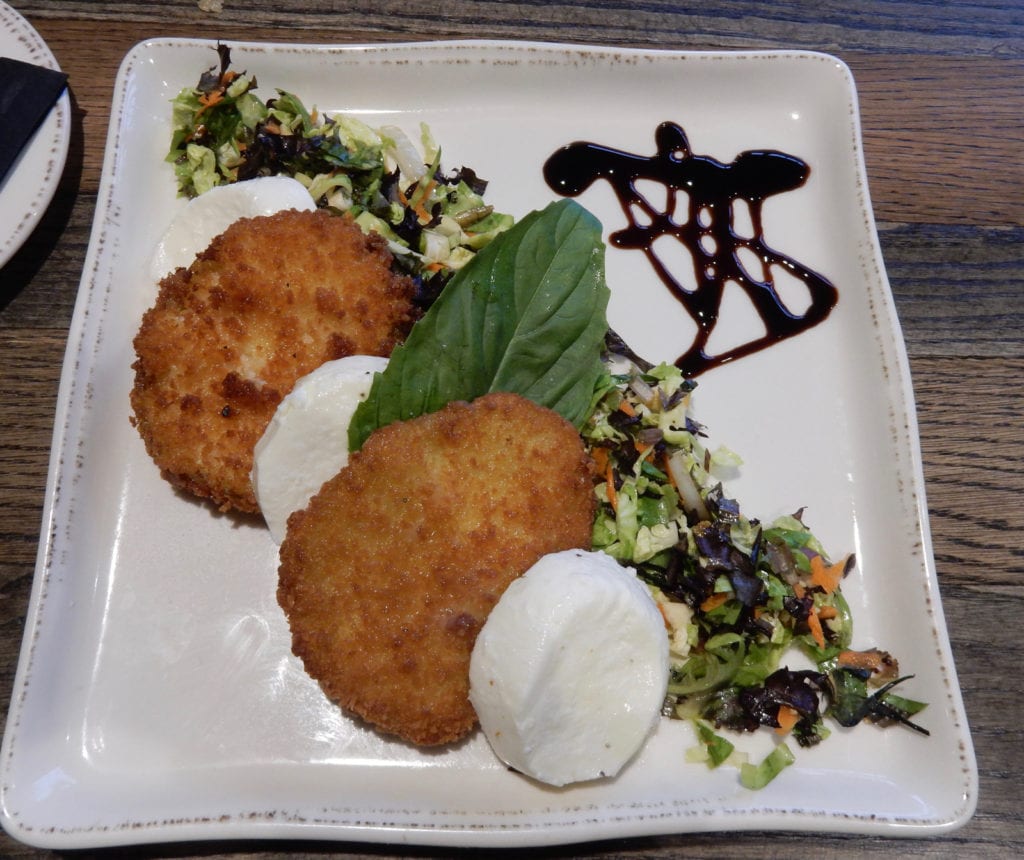 Superlative Calamari, lightly fried, comes with thin disks of slightly battered and sautéed zucchini topped with a drizzle of sweet-spicy special sauce that all in all make an addictive first course. Fried Green Tomato Caprese Salad is a play on Southern cuisine – a fine dish to share.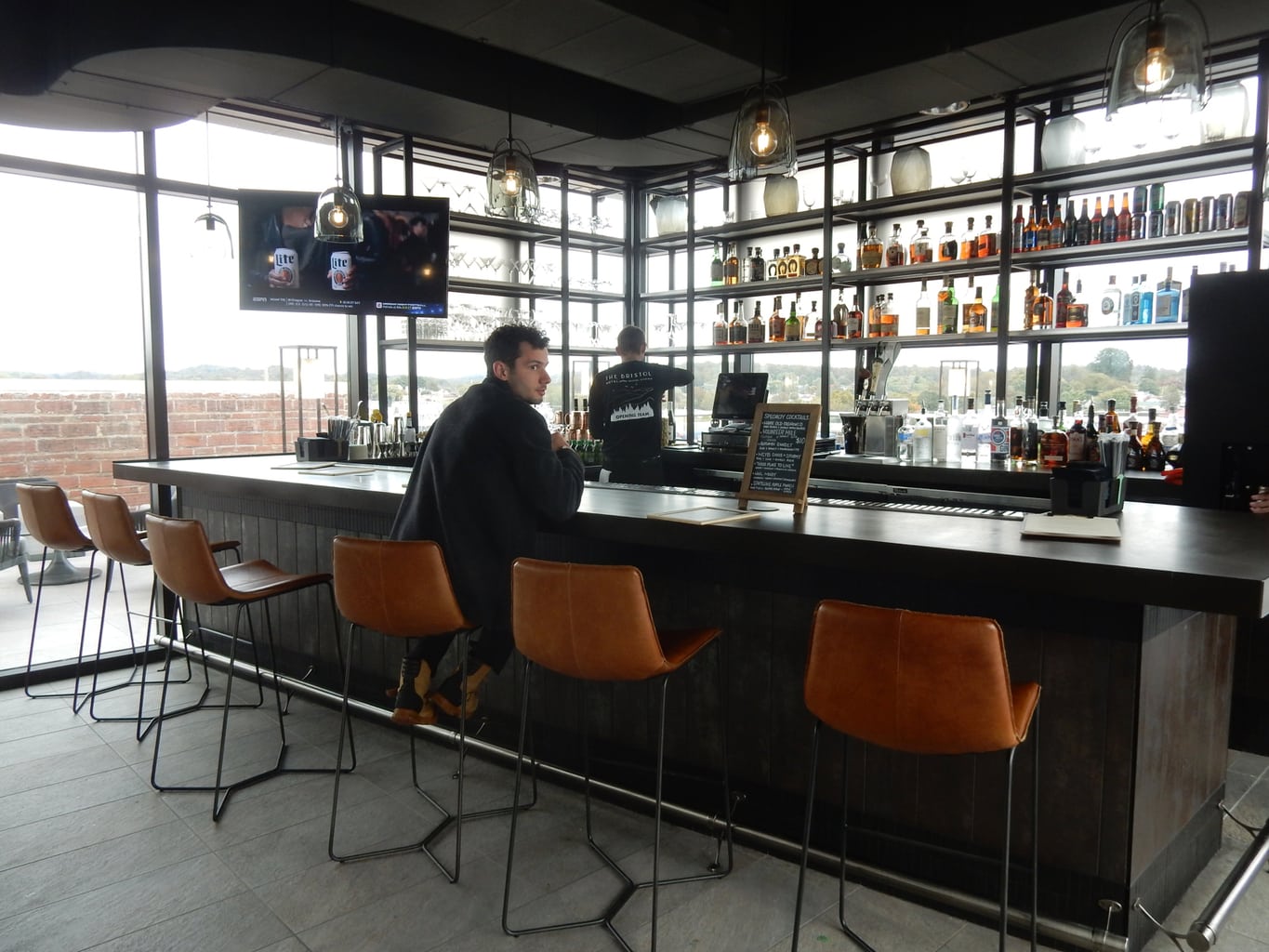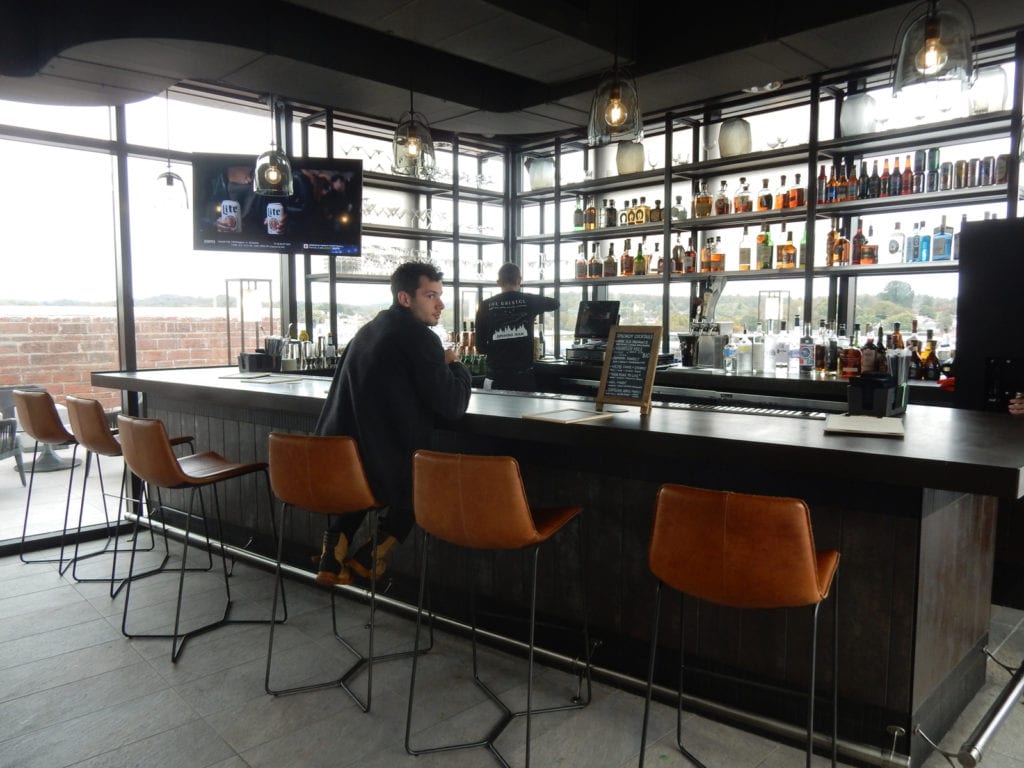 Lumac is Bristol's first rooftop bar, and offers panoramic views of the nearby Appalachian Mountains. Its modern lines offer – dare I say it – a hip place for locals and visitors to drink in both the views and craft cocktails, like "A Good Place To Live," which consists of Vodka, Kahlua, and Cream of Pumpkin.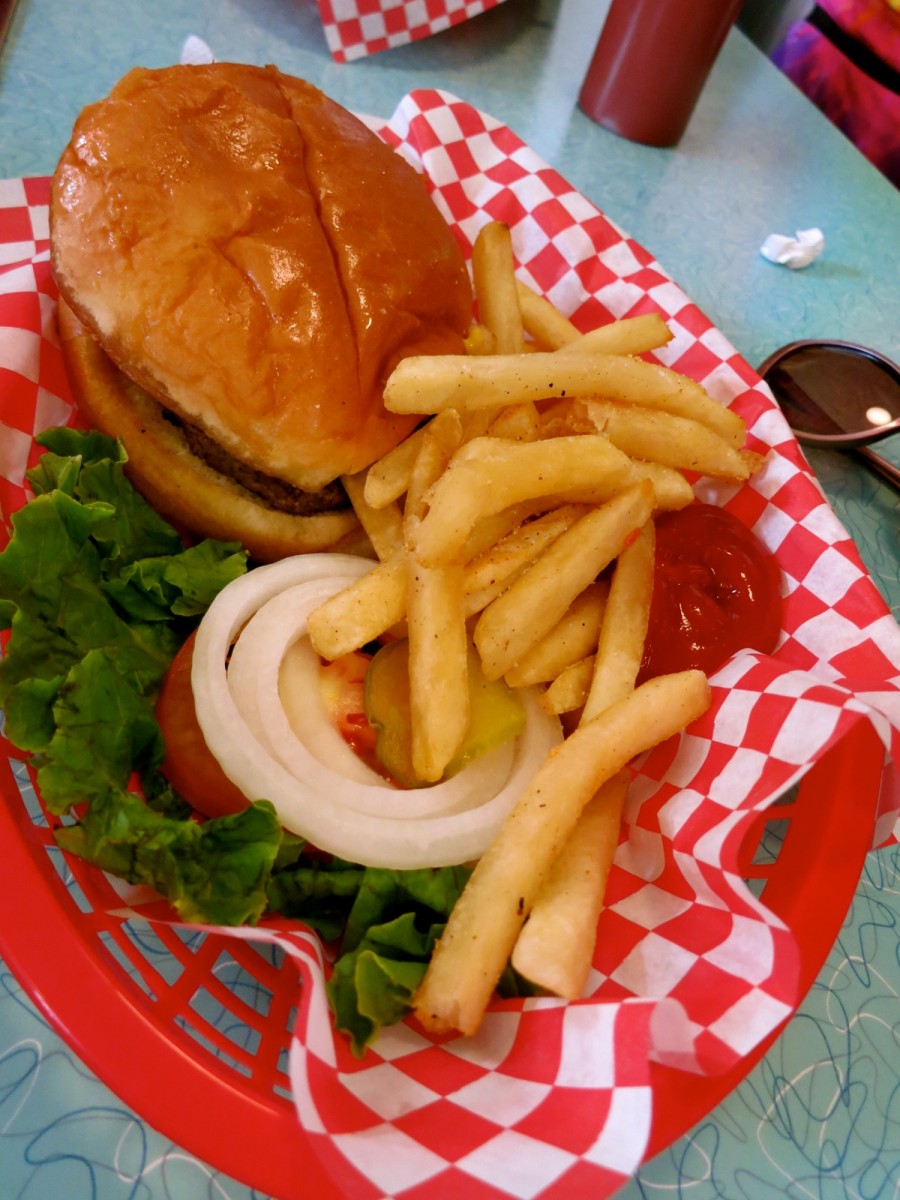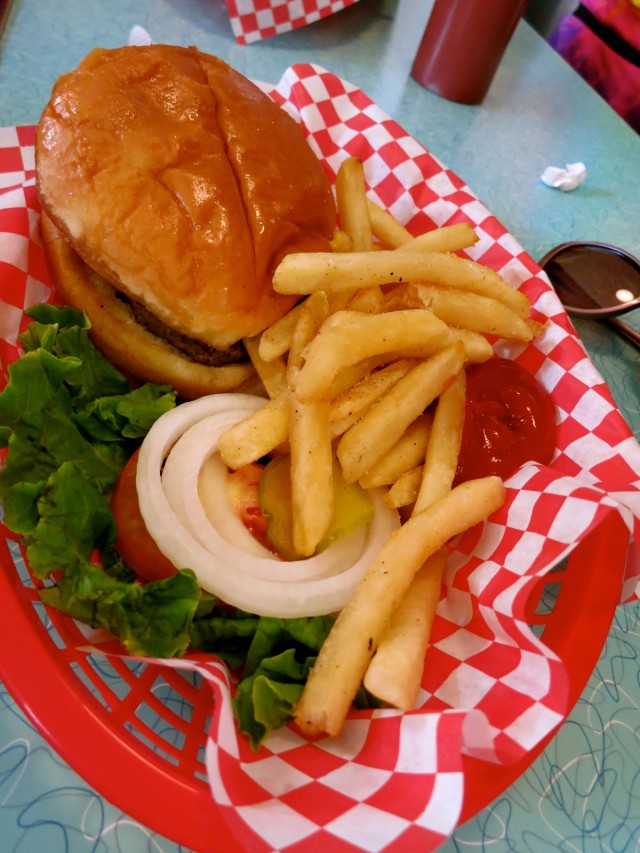 You got your "plain Jane" burger for $4.95, a Bacon Cheese for $6.95 and an assortment of milkshake flavors at this iconic burger joint where "Hank Williams was last seen alive" (right before his car accident).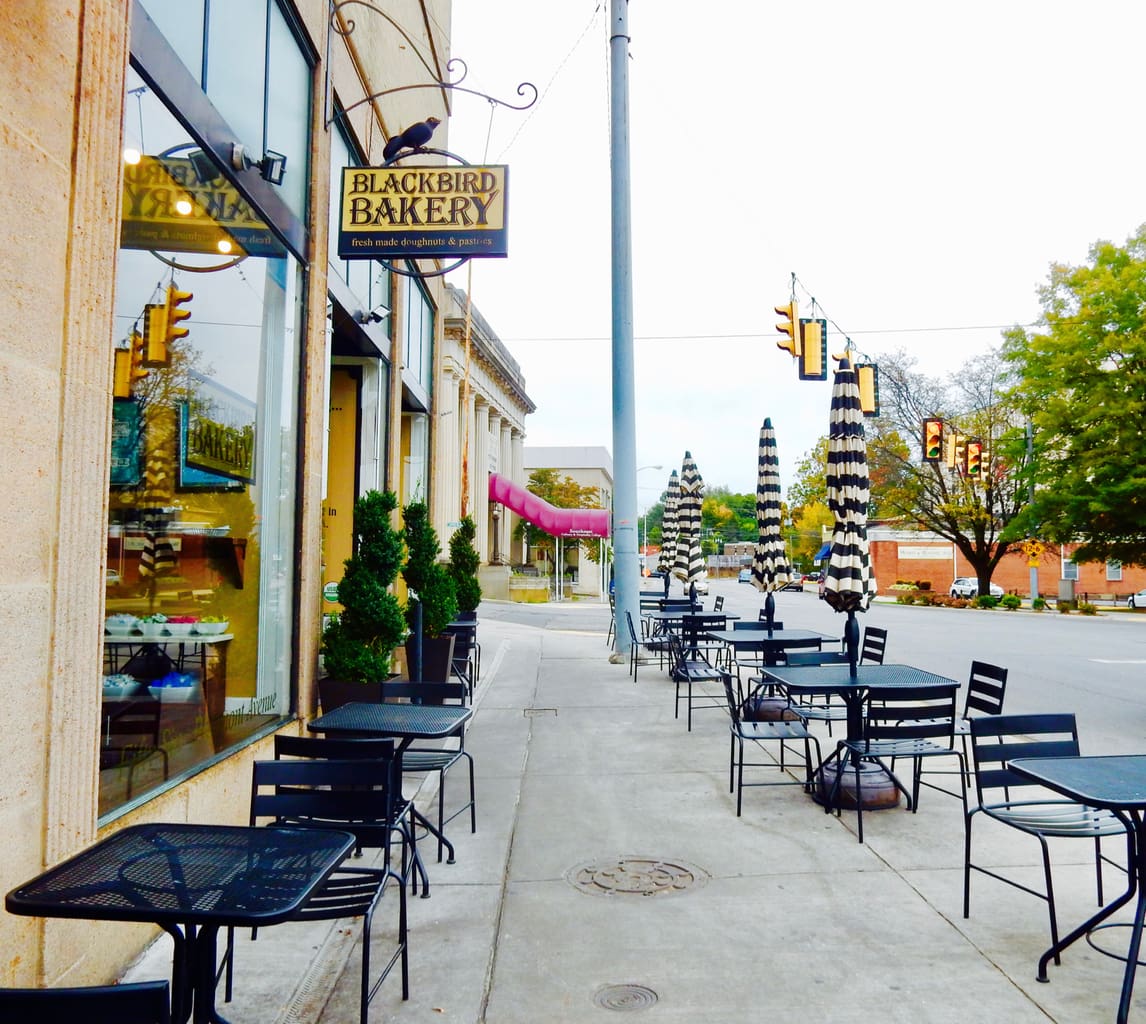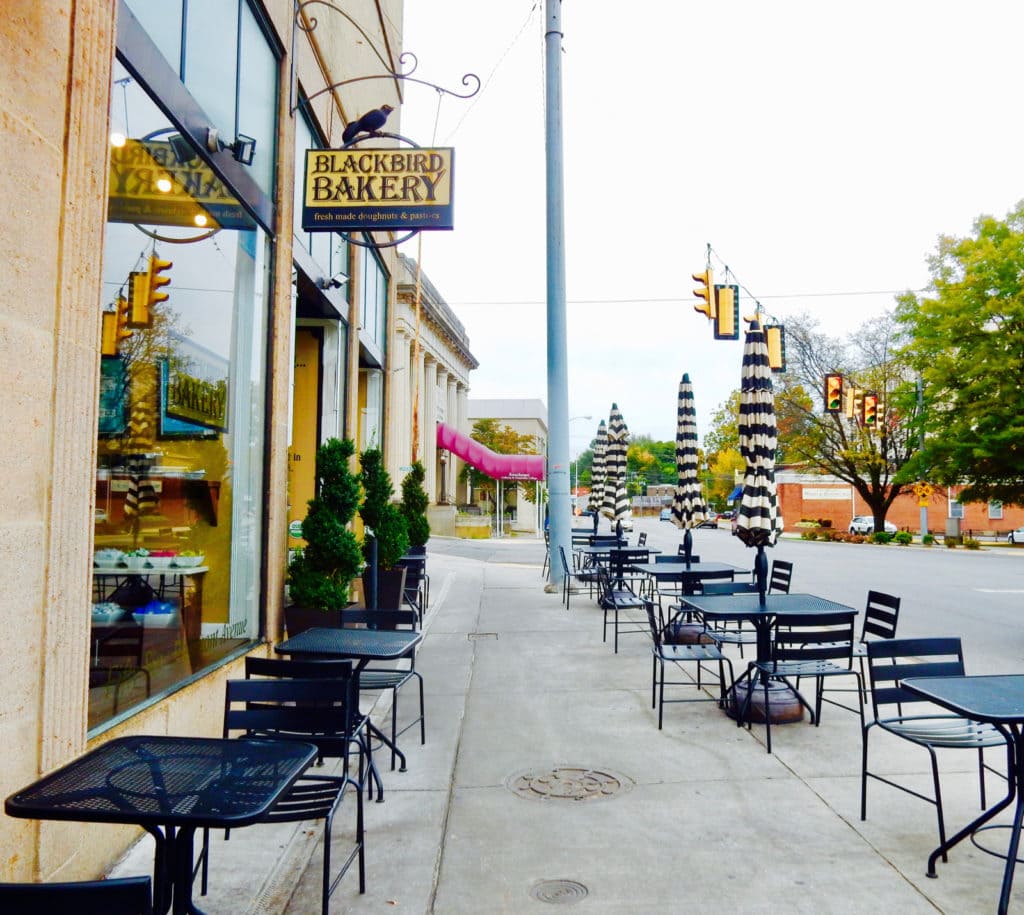 SWEET TREAT/Bristol: Blackbird Bakery
"It's ridiculousness," says one fan about the quality of the baked goods at the famous Blackbird Bakery. People come from the surrounding states just for the absurdly good donuts, cakes, and other oven-made sweets. Take your treats to go, or sit in the "Friends"– like area on a cushy couch or table. If you time it right, listen to some great live music
Soul food, great fried chicken, and perfect Southern cuisine.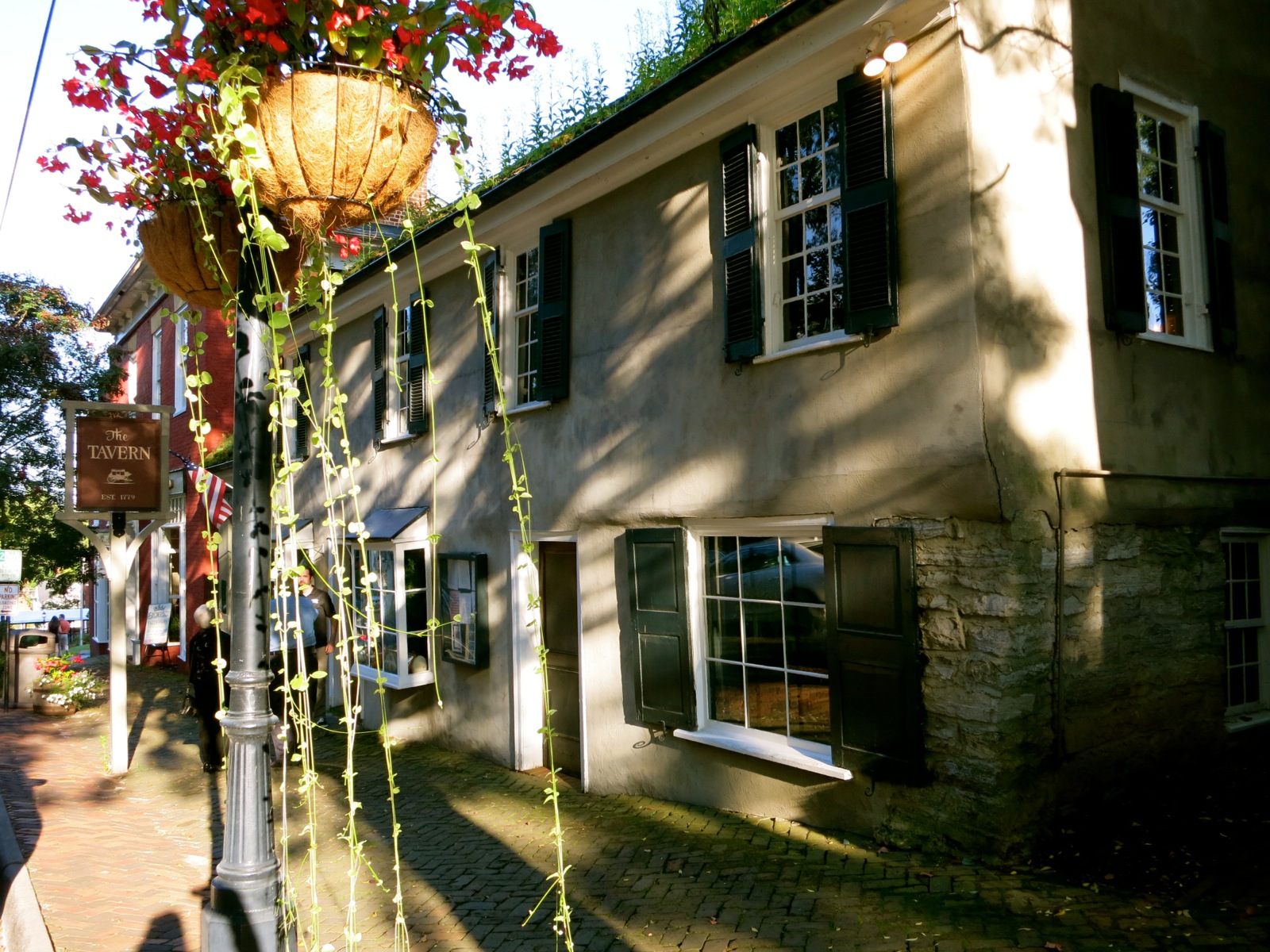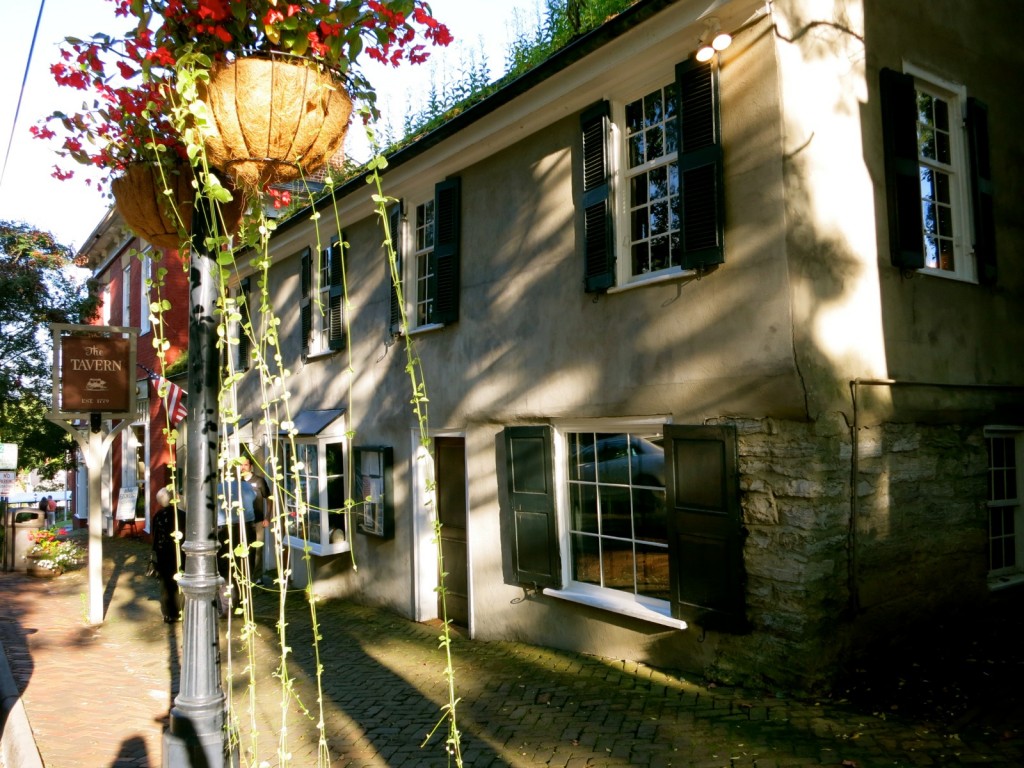 The Tavern was built in 1779 "on the wilderness road" as a stagecoach stop and served as a Civil War hospital in the 1860's. Ask to see the charcoal numbers on the walls of the third floor (purported to be haunted), indicating where injured soldiers' beds were placed.
Dinner is a two hour affair, with excellent signature "Black and Blue Medallions of Beef" ($35) and Veal Schnitzel ($30). Pricey, but worth it for the atmosphere, quality of food and experience.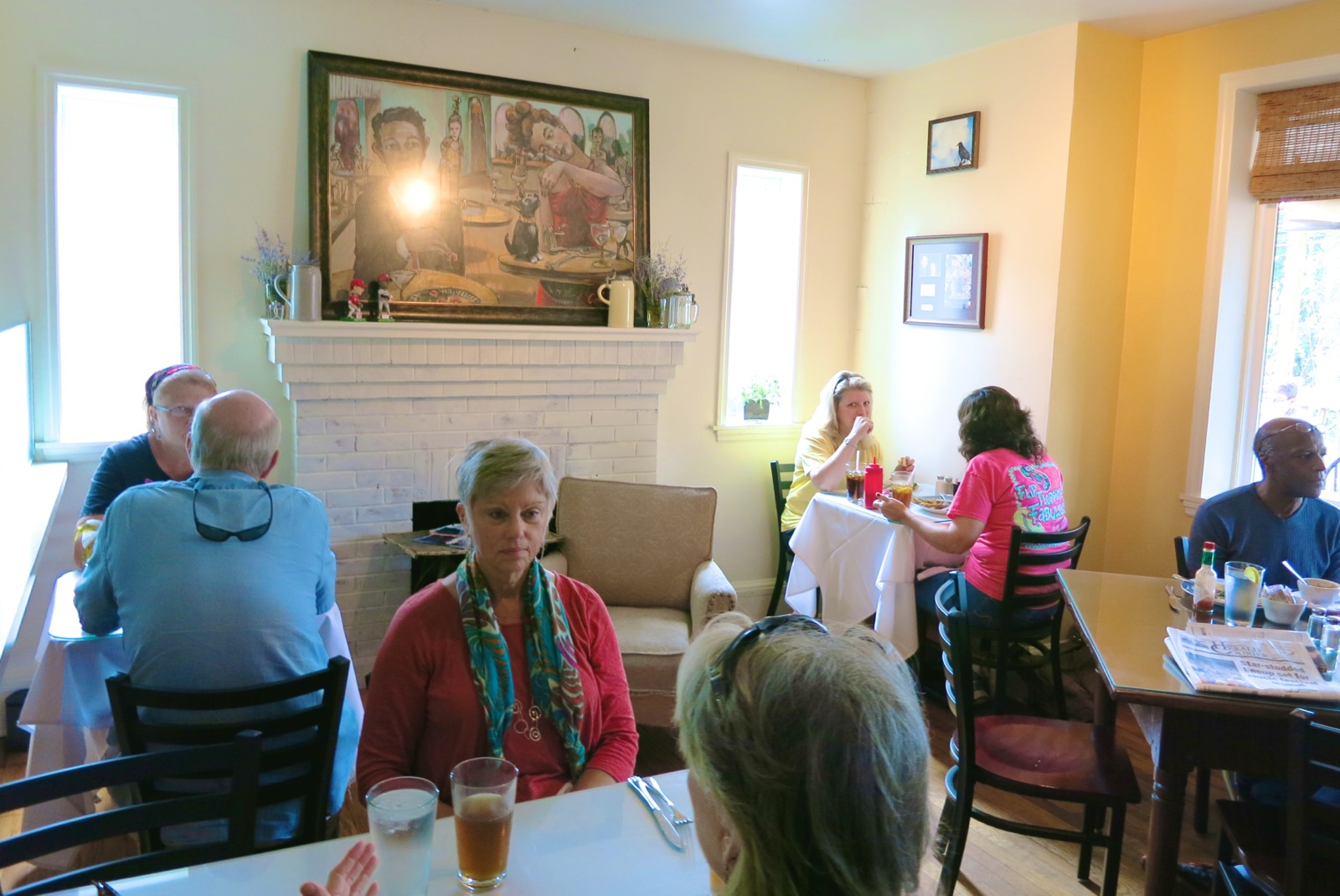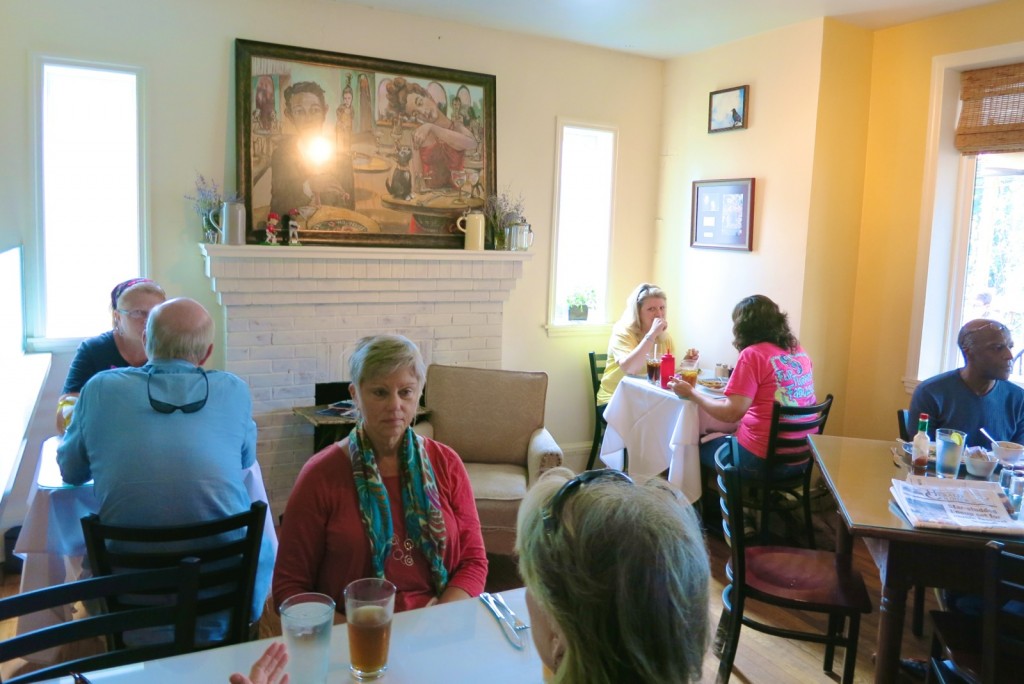 Pictures of owner Jack Barrow and his family adorn of the wall of this cute, colorful eatery. Known for its sop-it-all-up Tomato Bisque (cup $3, bowl $5), which can serve as a meal in itself, the sandwiches and Jerk Chicken Salad ($11.50) are excellent as well.
EAT/Abingdon. Rain
One of Abingdon's newest places, it hit the ground running with a contemporary menu and consistently good food.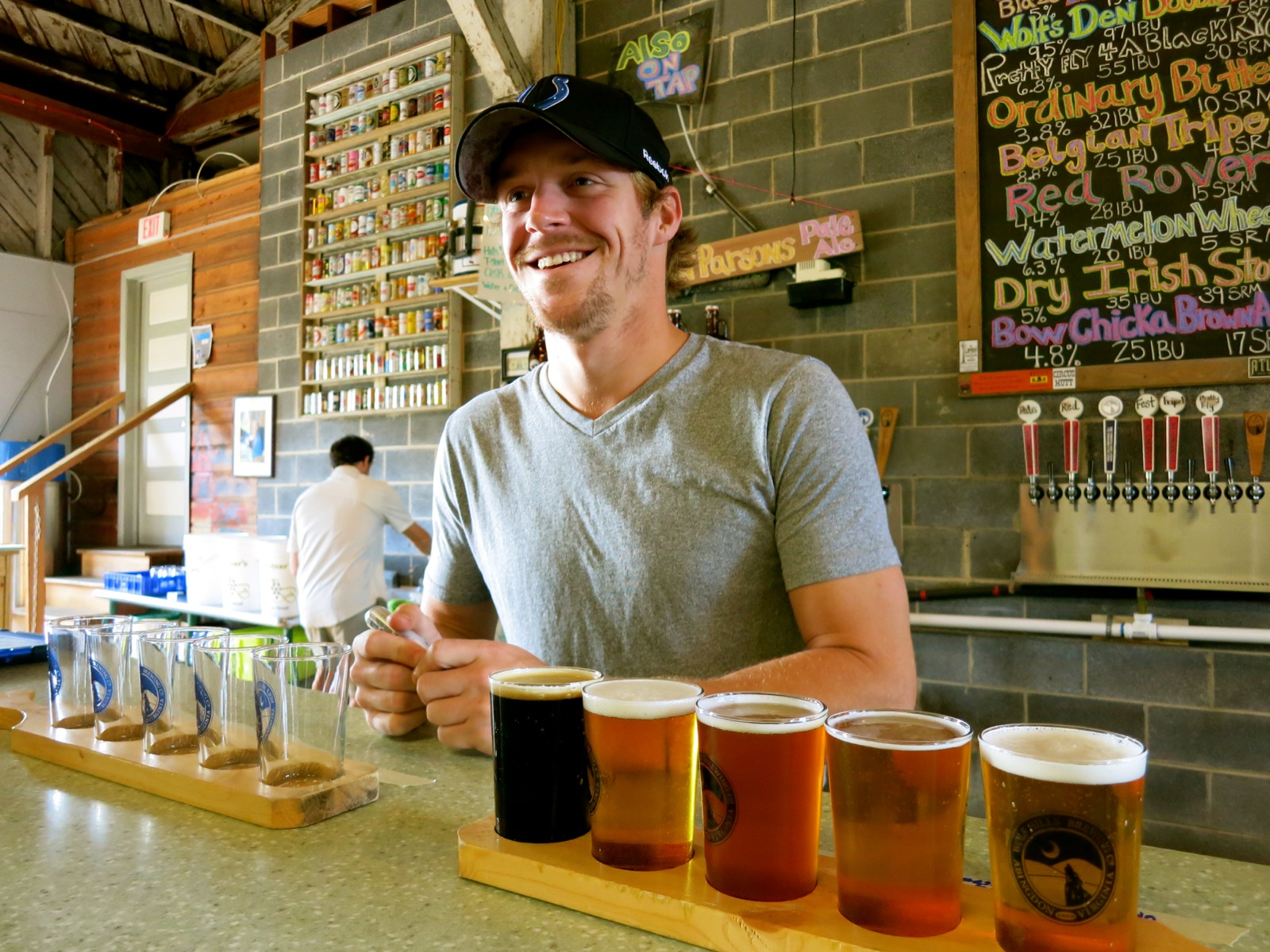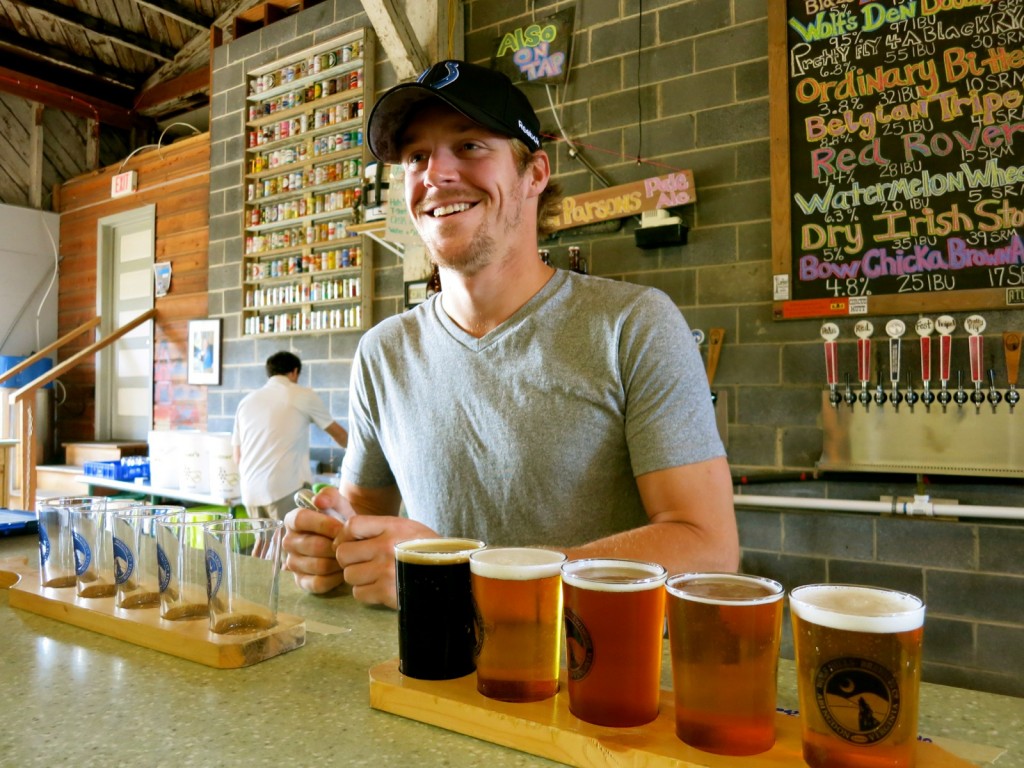 DRINK/Abingdon. Wolf Hills Brewery
Join in the know locals at this rustic, barnlike former icehouse, for what amount to a kegger with live music (weekends) and some of the freshest brews around. Maven's favorite? The White Blaze Honey Cream Ale. WHB is also a favorite stop for cyclists at the end of the Creeper Trail.
Where to Stay in Bristol and Abingdon VA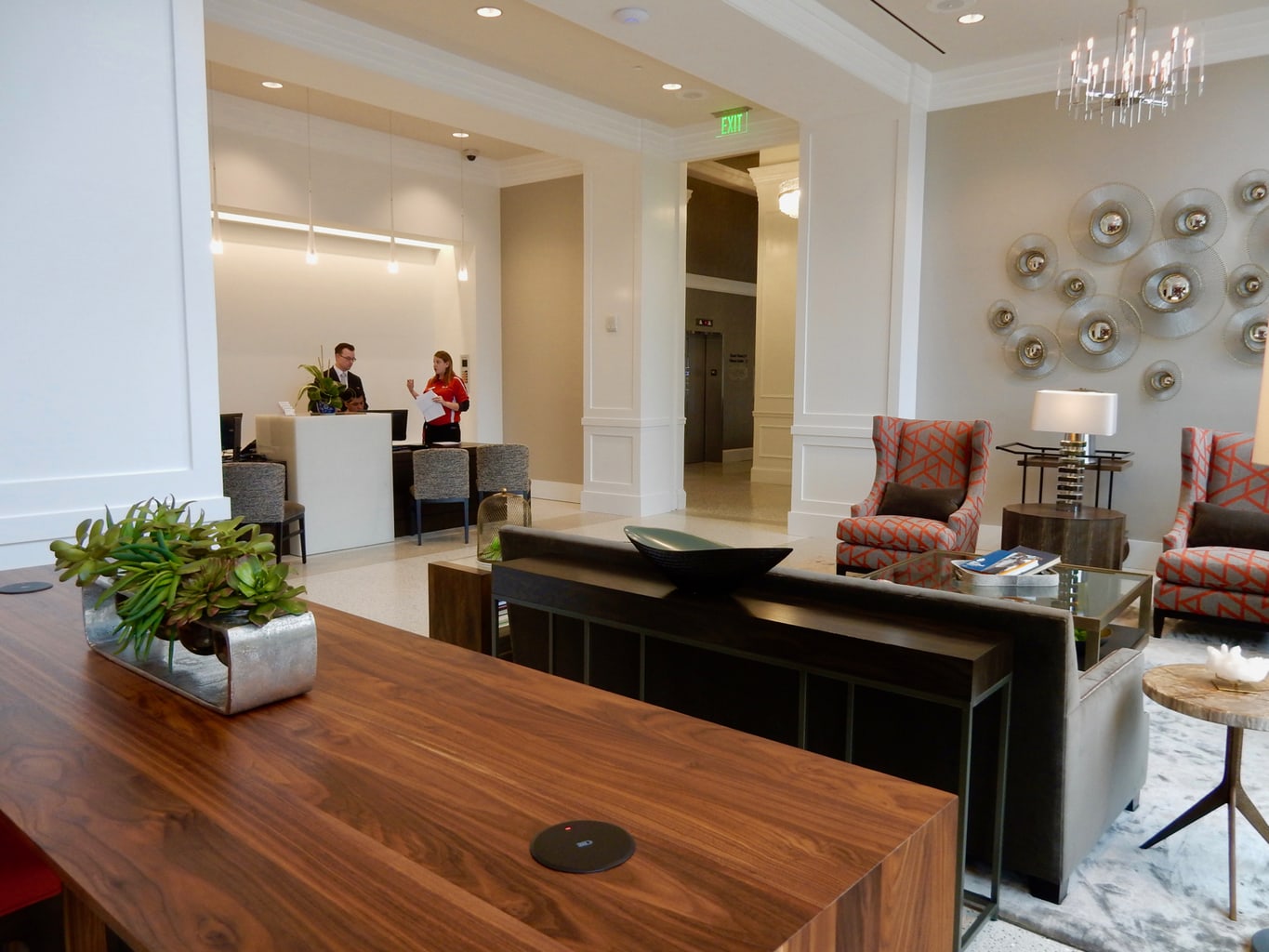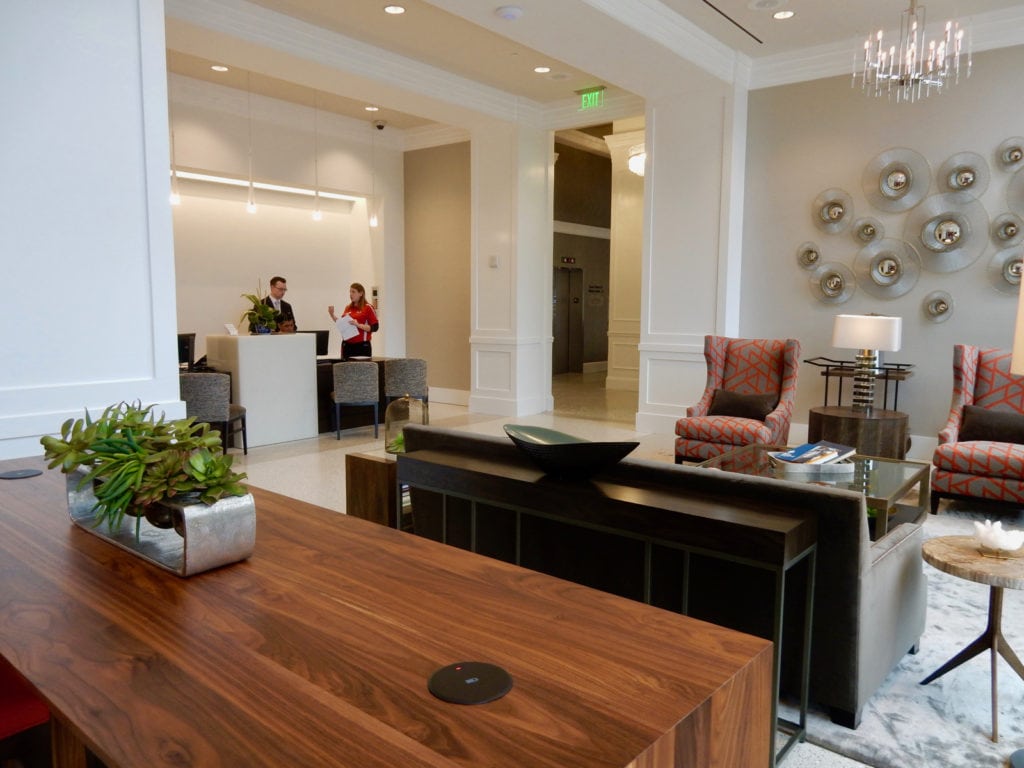 Next door to the Birthplace of Country Music Museum, The Bristol Hotel, a chic boutique hotel in the foothills of the Appalachian Mountains, has a winning formula for high-end travelers seeking an upscale and stylish overnight stay.
If you're a fan of country music, and want to learn about its origins in the USA, this is the best place to overnight. But next-best-thing pilgrims will also be drawn here for the modern décor with historic design elements from the 1920s, including exposed brick with original pressed lettering, the former hand-crank elevator displayed in the lobby and Roman-arched entryways, eye-catching lobbies (there are two seating areas), and the phenomenal rooftop bar/lounge overlooking the city and surrounding mountains.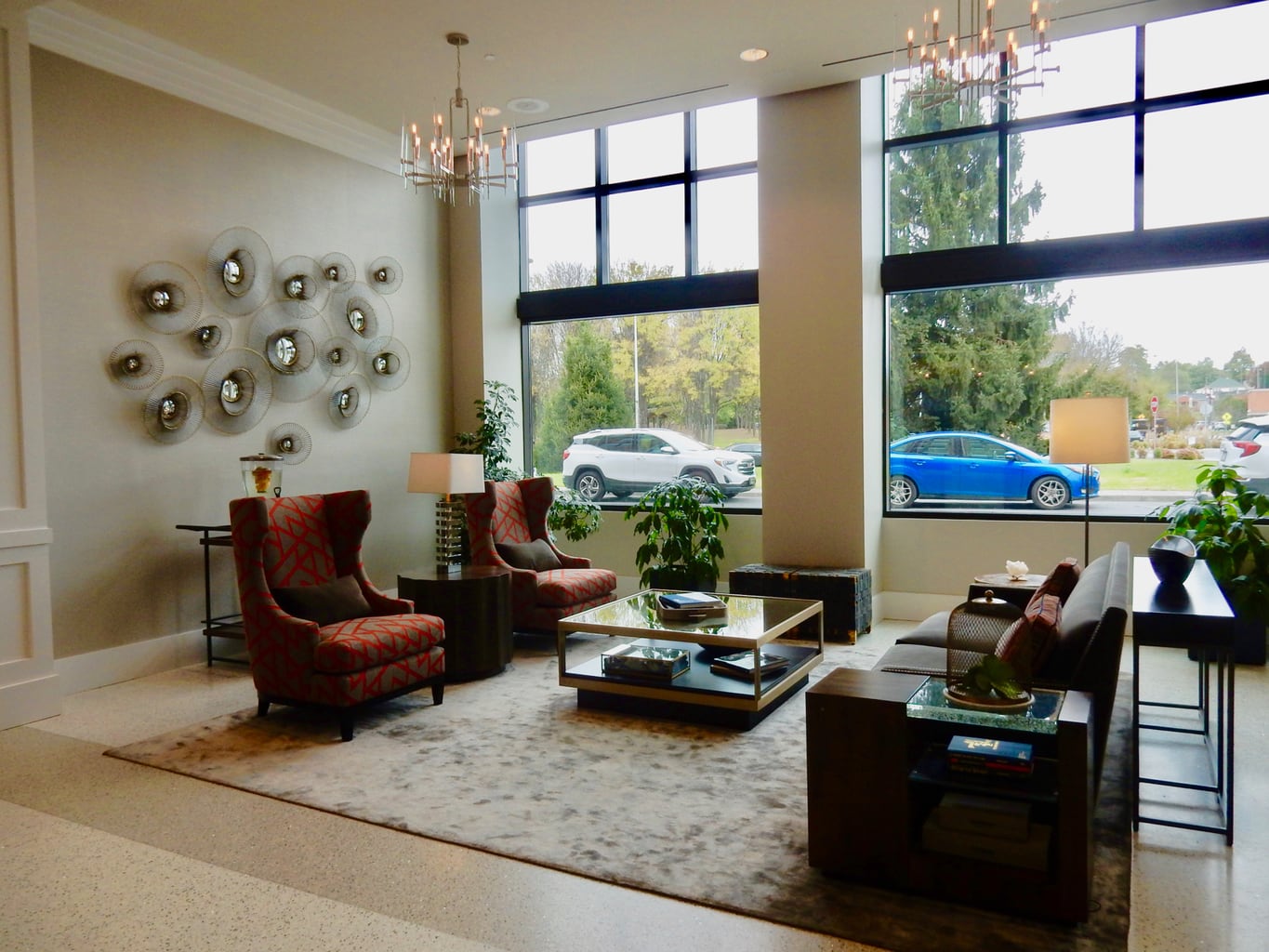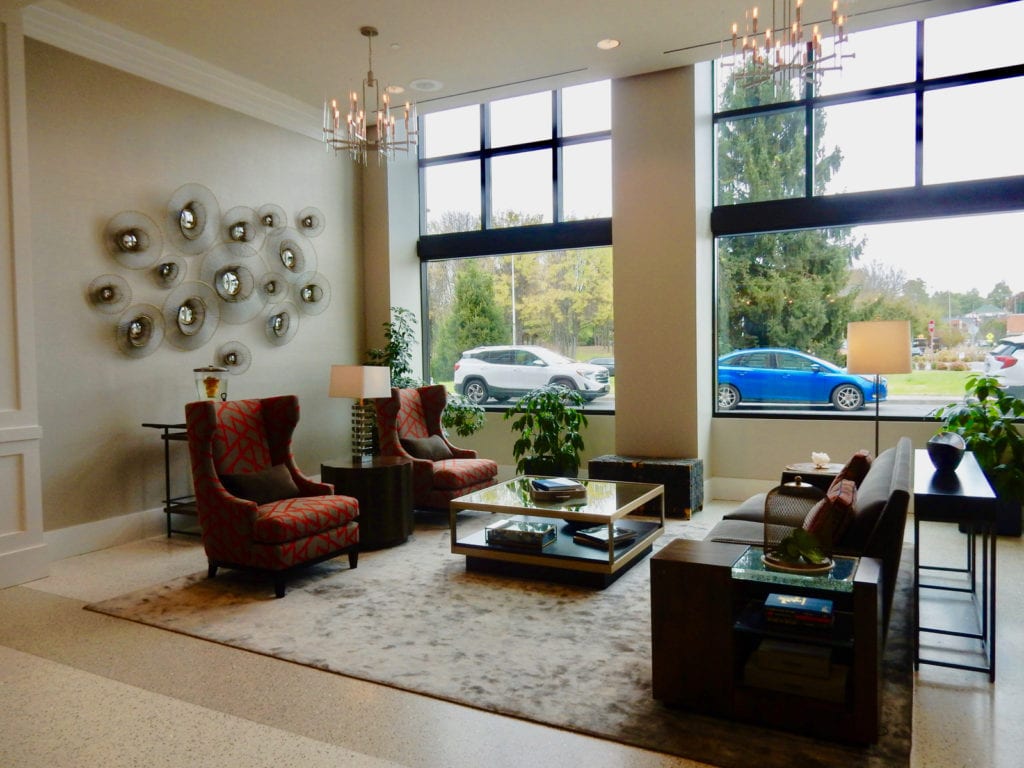 First Impressions of The Bristol Hotel
Friendly service begins at Valet, and continues into the white marble foyer topped with sparkling contemporary crystal lighting. Reception is small and intimate – in a mid-century modern furnished "living room" lobby, with comfortable seating, a communal laptop table, and all the accoutrements you need while waiting for a buddy or for your room to be ready. A second seating area has more traditional furniture and a large display bookshelf.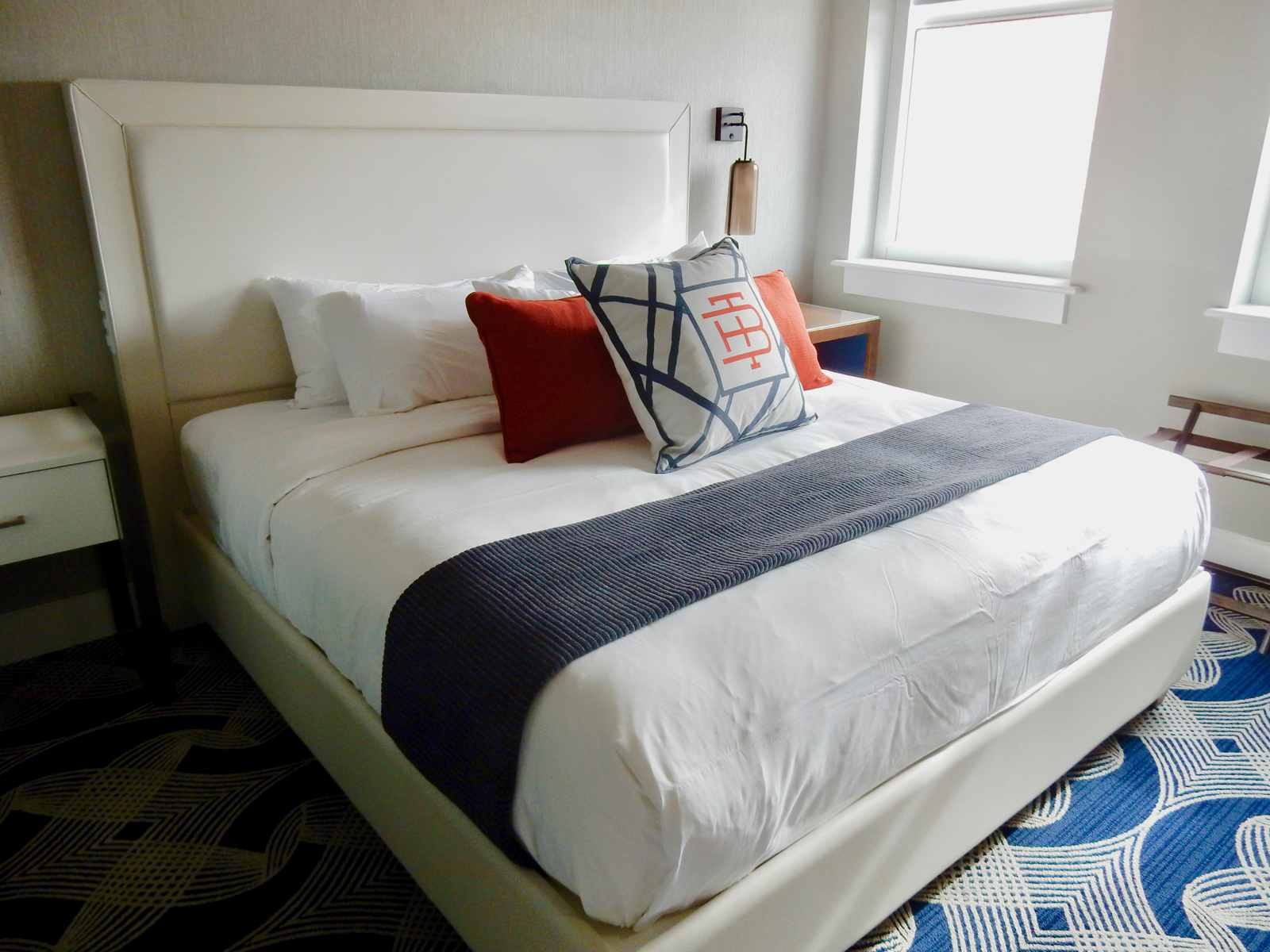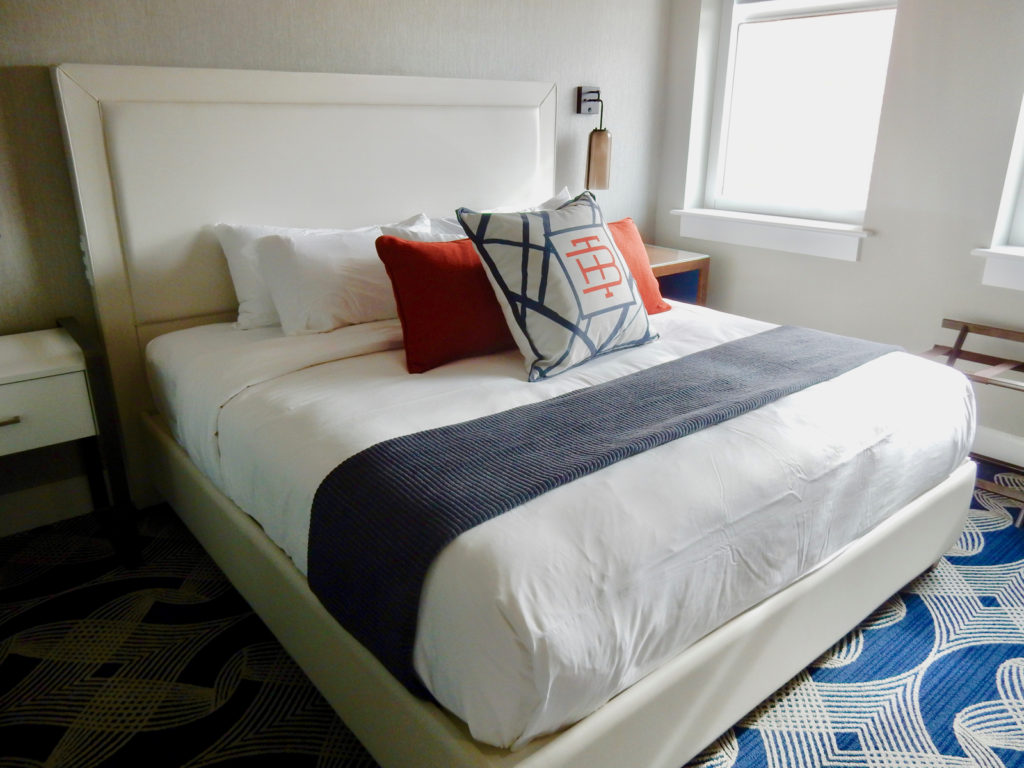 Rooms at The Bristol Hotel
The bed first: because, wow, it, and the black-out-shades, did the trick sending me off into deep sleep. The bright white comforter – with navy throw – is as downy, mushy, soft as the mattress is back-friendly-firm.
Sixty five rooms in white and Navy Blue with orange pop sport special fan lights that help control temperature, and are outfitted with contemporary chairs, couch, and in the suites, a clever shelf that rotates the flat-screen TV from sitting room to bedroom.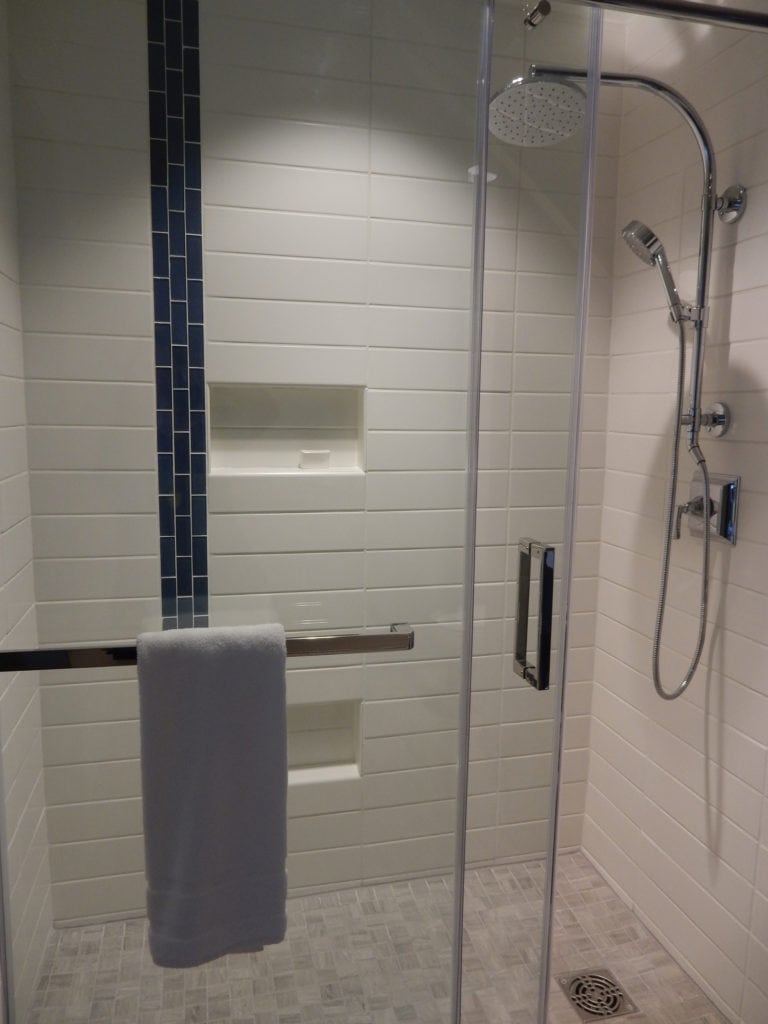 Bathrooms are bright and cheery, with large subway tile rain shower, stone-like tile floor and sparkly granite sinks. Gilchrist & Soames toiletries add a bit of British posh.
Dining and Drinking at The Bristol Hotel
Bristol's first rooftop bar, Lumac, offers panoramic views of the nearby Appalachian Mountains. It's modern lines offer – dare I say it – a hip place for locals and visitors to drink in both the views and craft cocktails, like "A Good Place To Live," which consists of Vodka, Kahlua, and Cream of Pumpkin.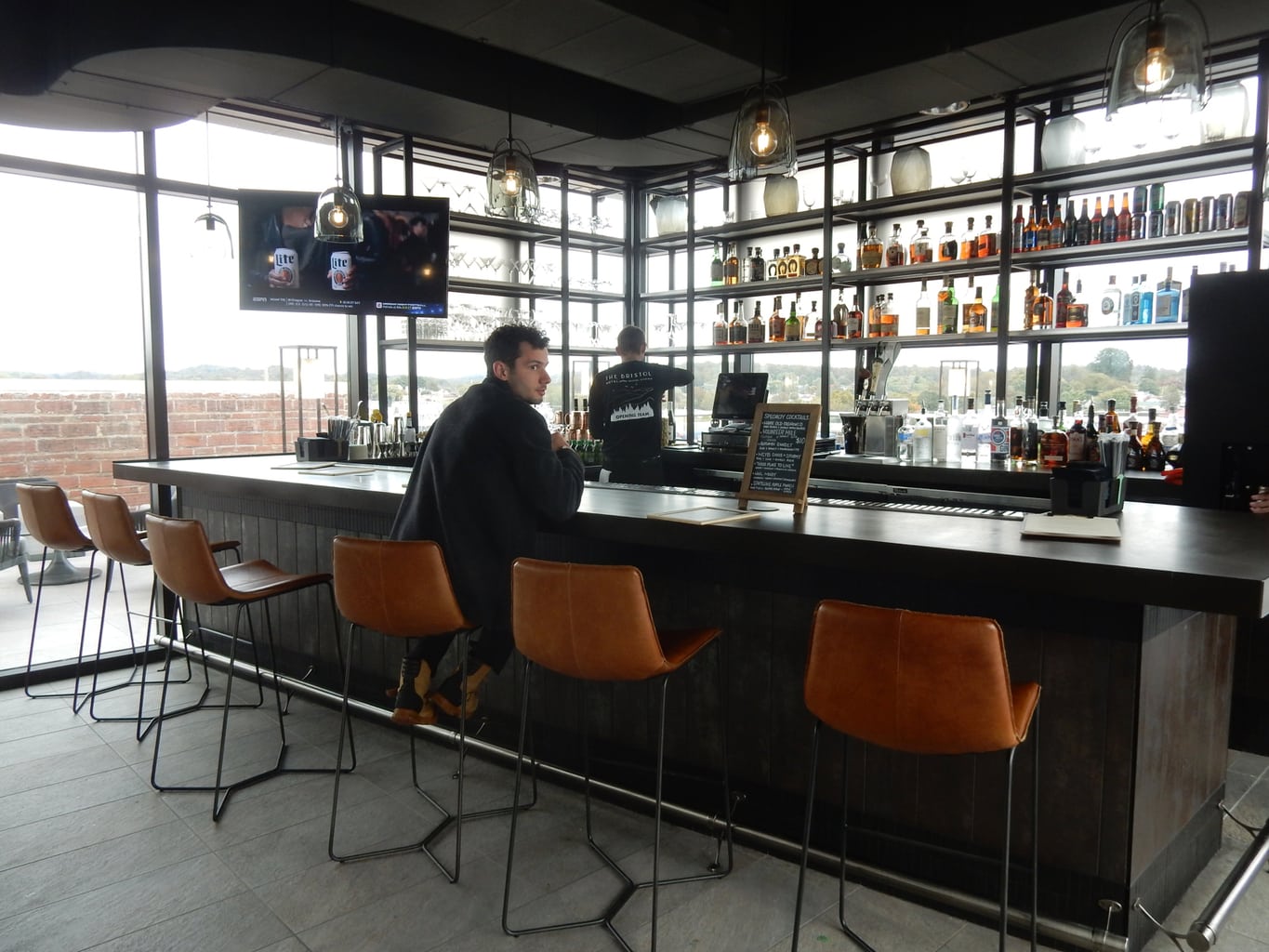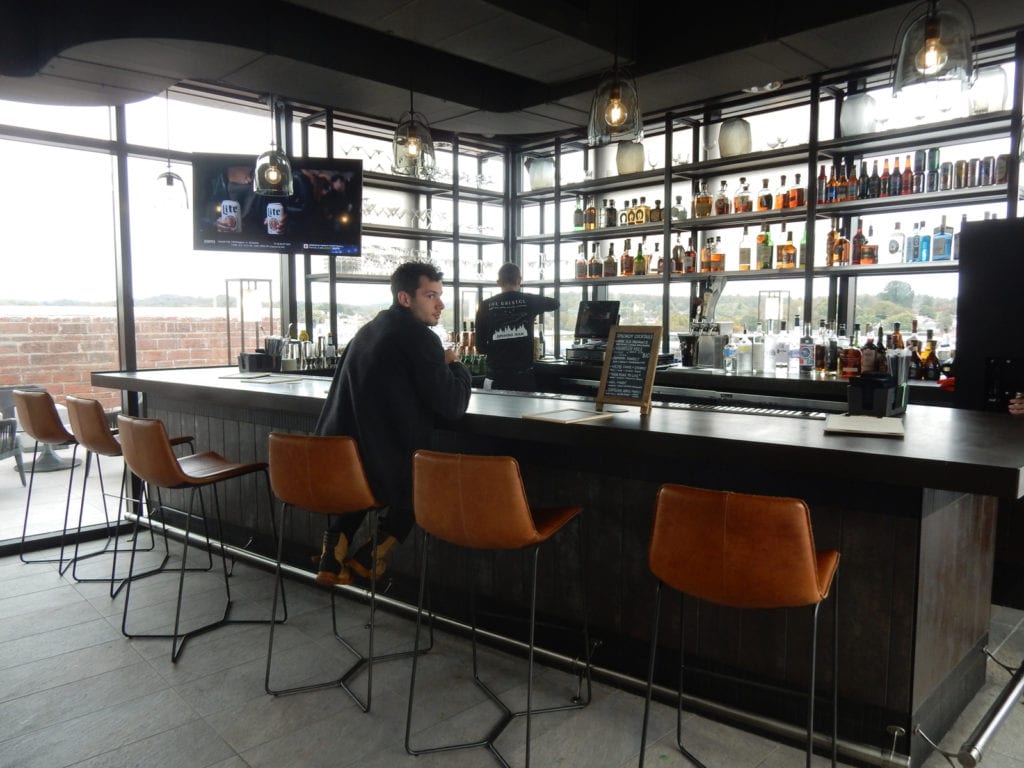 With its distressed wood tables, contemporary crystal, and orange napkins for pop, Vivian's Table showcases the region's traditional scratch-made food and locally sourced ingredients – with a twist.
Thanks to a crackerjack Executive Chef, Rocco Pisera, the food here is flavorful, recognizable but inventively tweaked, and rather reasonably priced: Shrimp and Grits ($24), Stuffed Trout ($26), and Pasta Dishes ($24).
Superlative Calamari, lightly fried, comes with thin disks of slightly battered and sautéed zucchini topped with a drizzle of sweet-spicy special sauce that all in all make an addictive first course. Fried Green Tomato Caprese Salad is a play on Southern cuisine – a fine dish to share.
Room and suite rates from $160 – $330 per night includes wi-fi.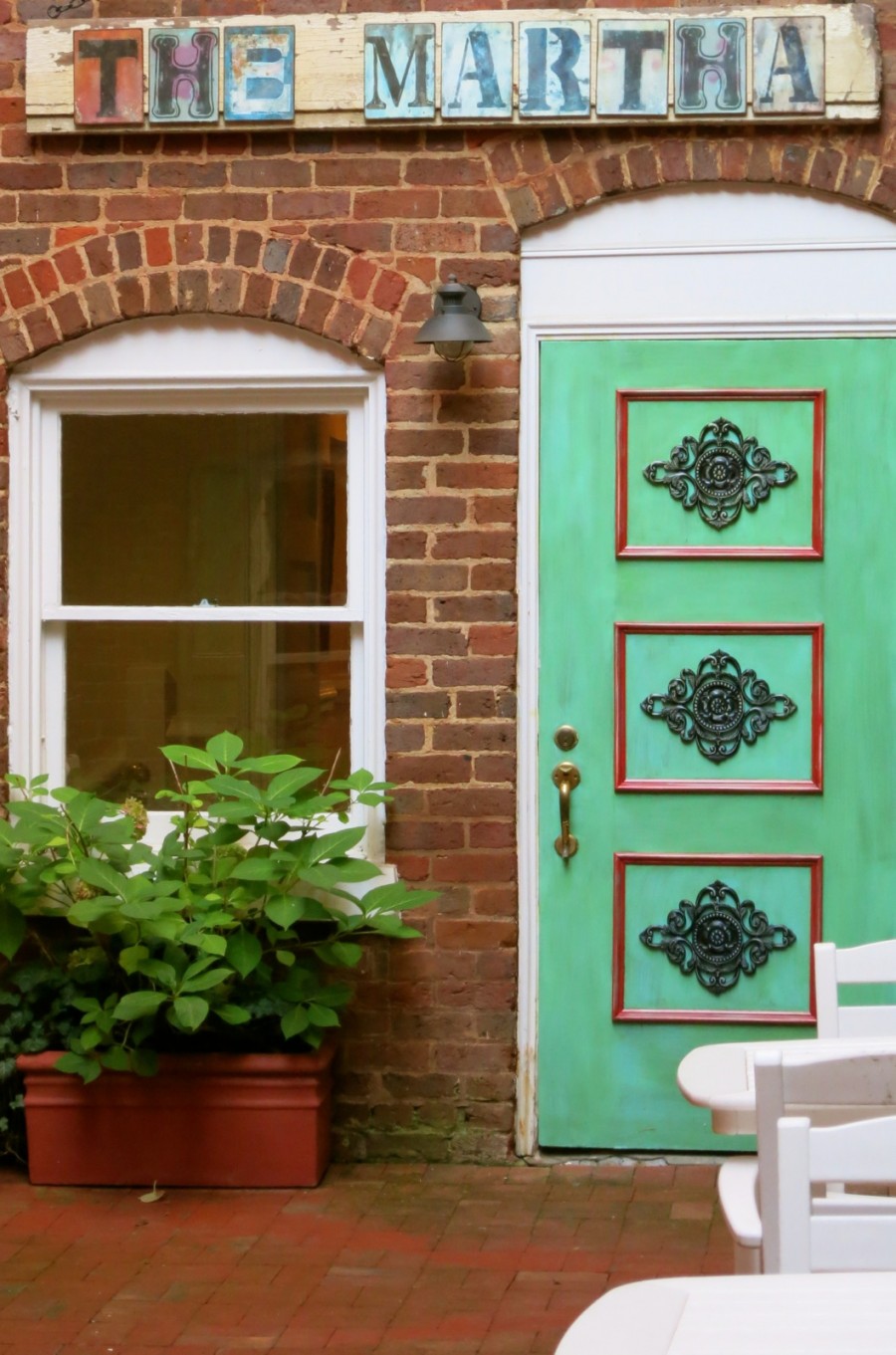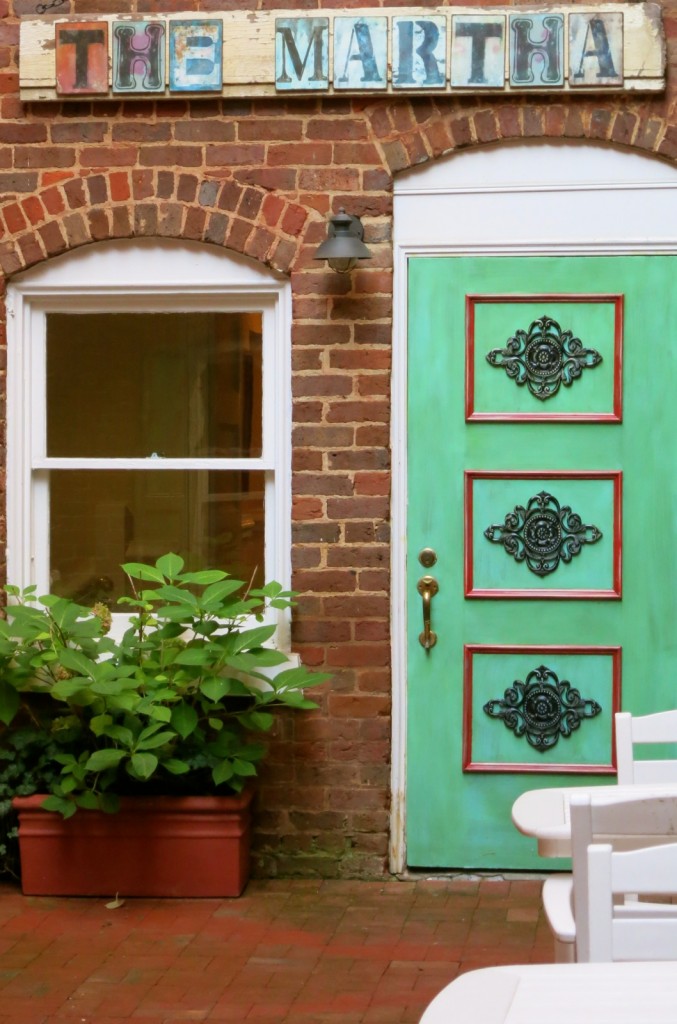 Sitting right across the street from the world famous Barter Theater, The Martha Washington Inn, a gem of a Historic Hotel of America in Southwest Virginia, was rebranded "The Martha" to reflect more modern tastes.
A recent rehab has brought this old lady into the 21st century- with room wi-fi, flat screen TV's and plush bedding – without sacrificing charm.
First Impressions of The Martha
Carpeted halls and stairs might lean and creak a bit, but what would a historic hotel be without a bit of off-kilter character? Formerly a mansion, then with the addition of two wings, a girl's finishing school, The Martha has been adjusting and settling into boutique hotel status since it was opened in 1932 (and renovated in 2006).
You'll likely find guests enjoying conversations on the wide veranda as you walk in to a beautiful mansion foyer. Employees are genuinely friendly and eager to show you around.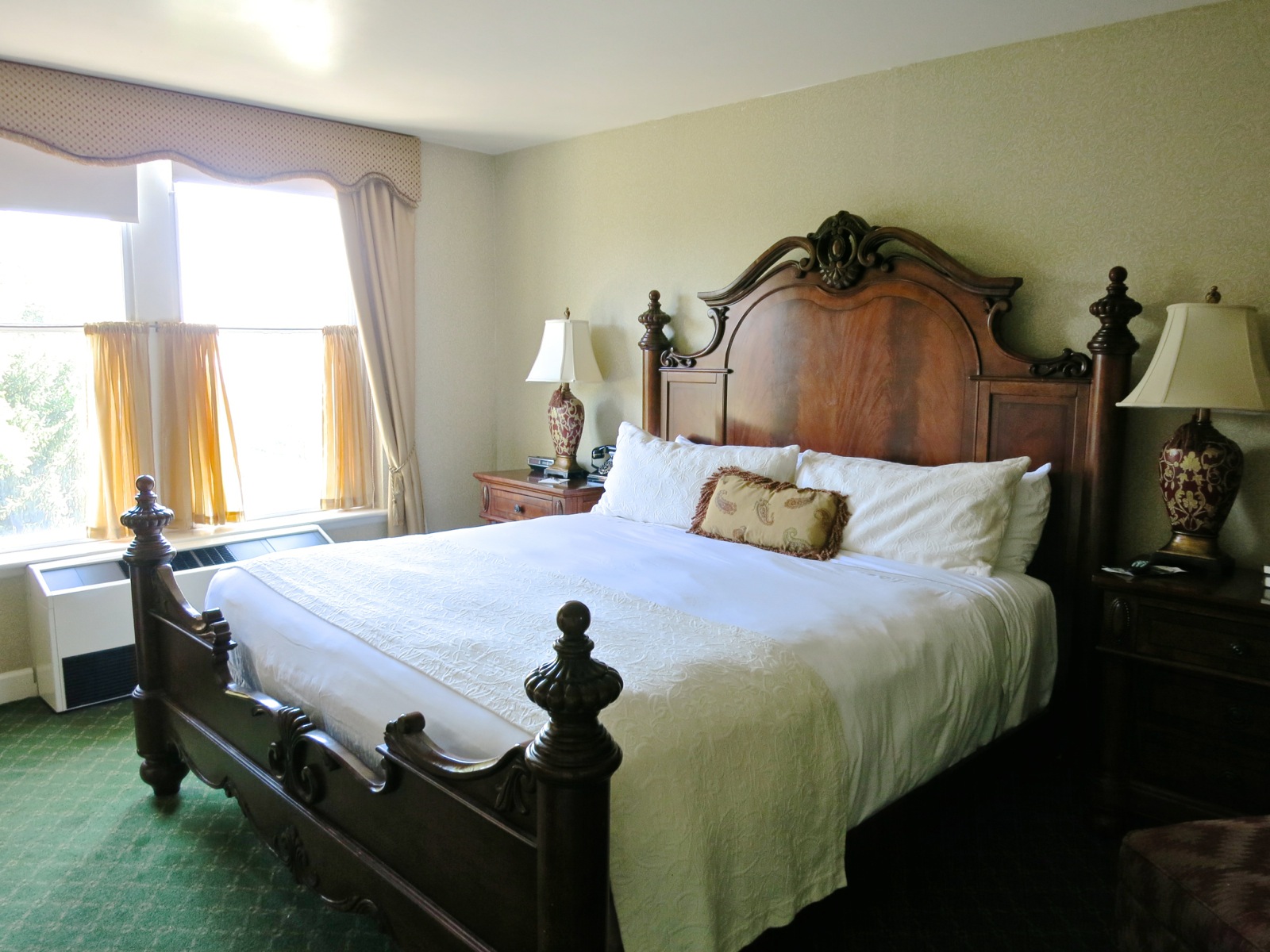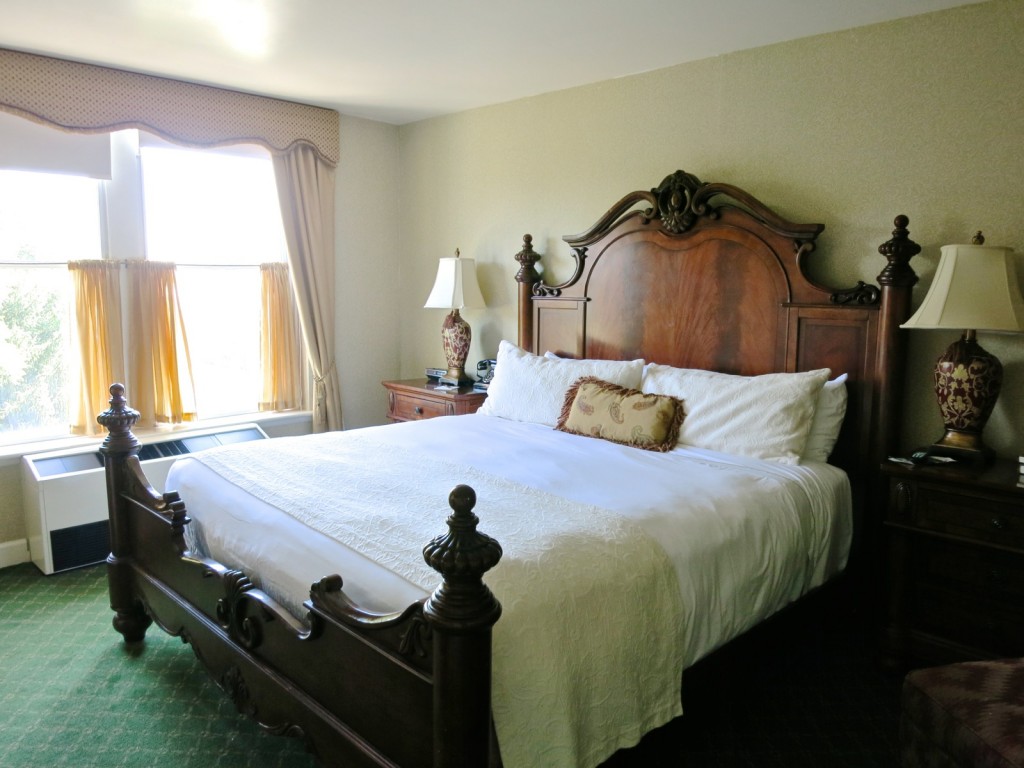 Guest Rooms
Rooms are country elegant – in golds and greens – each one different and crammed with antiques: Pictures in gilded frames, plushy pillowtop beds, flat screen TV,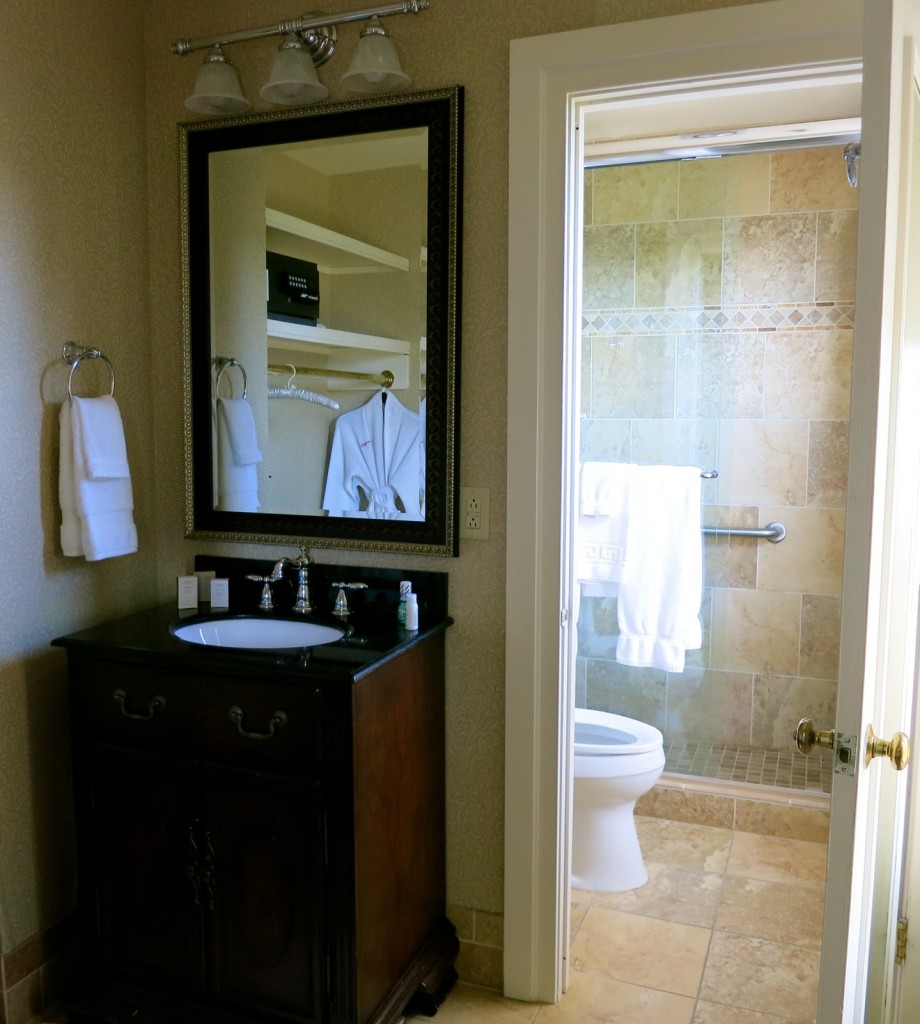 and updated bathrooms with beautiful Italian tile glass showers.
What Makes The Martha Special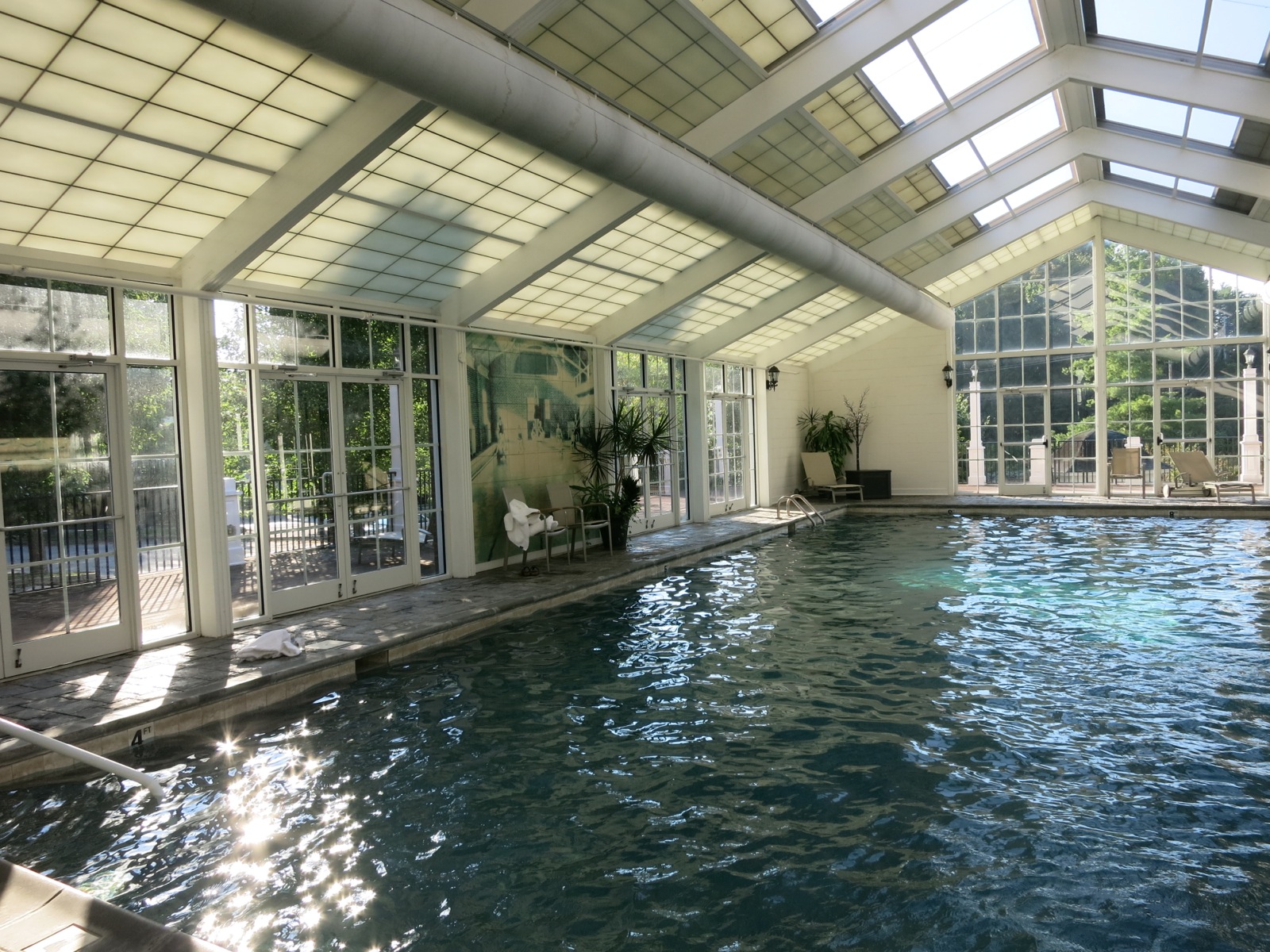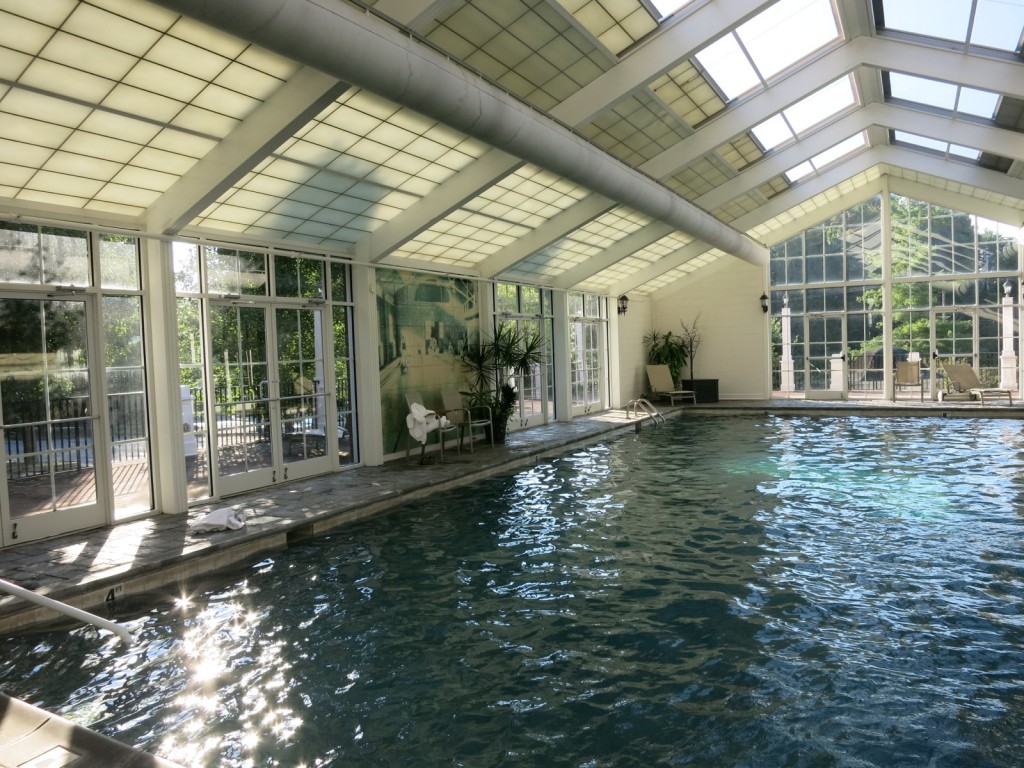 You'll find things here you wouldn't find in most five star hotels: a beautiful indoor saltwater pool with retractable roof, gorgeous landscaped grounds with water features, tennis courts.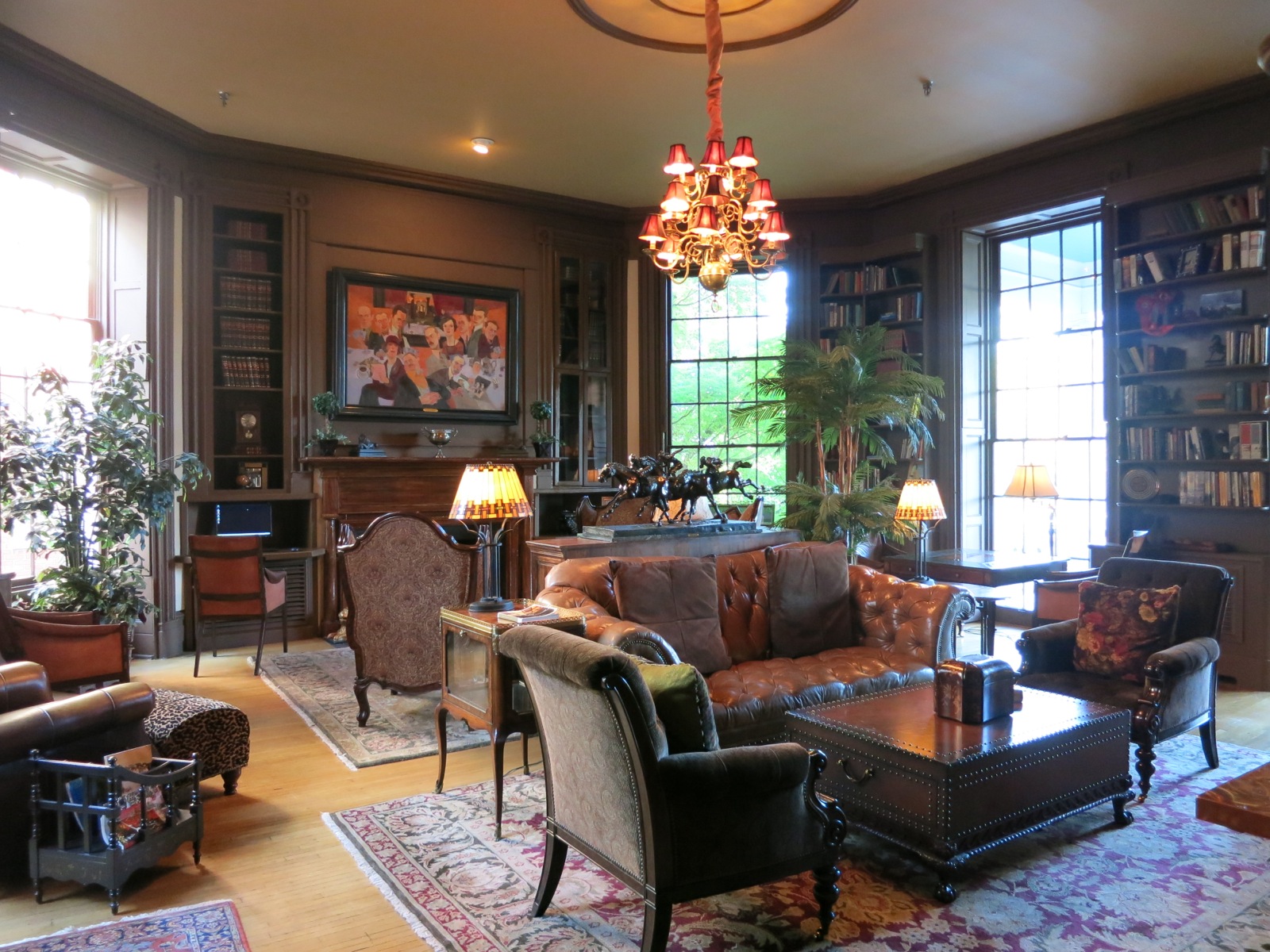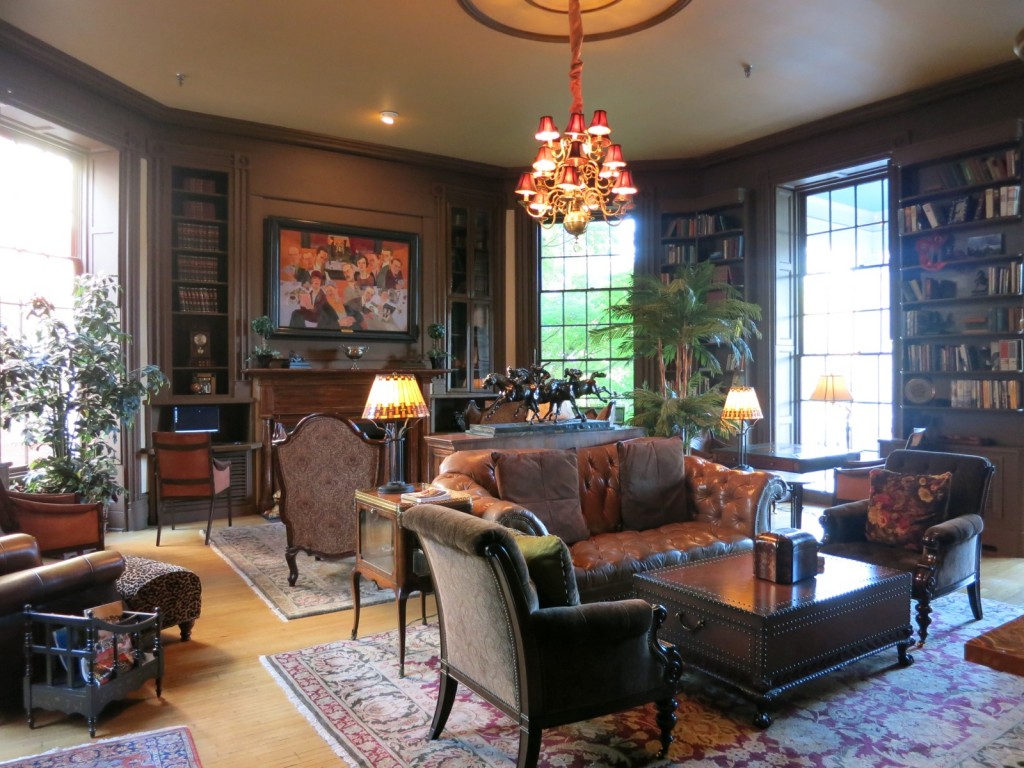 And, one of the most stunning libraries outside of a private home – bookshelves lined with rare first-edition books, a Remington bronze from the Brown Hotel in Louisville, KY and an oil painting from New York's Algonquin Hotel.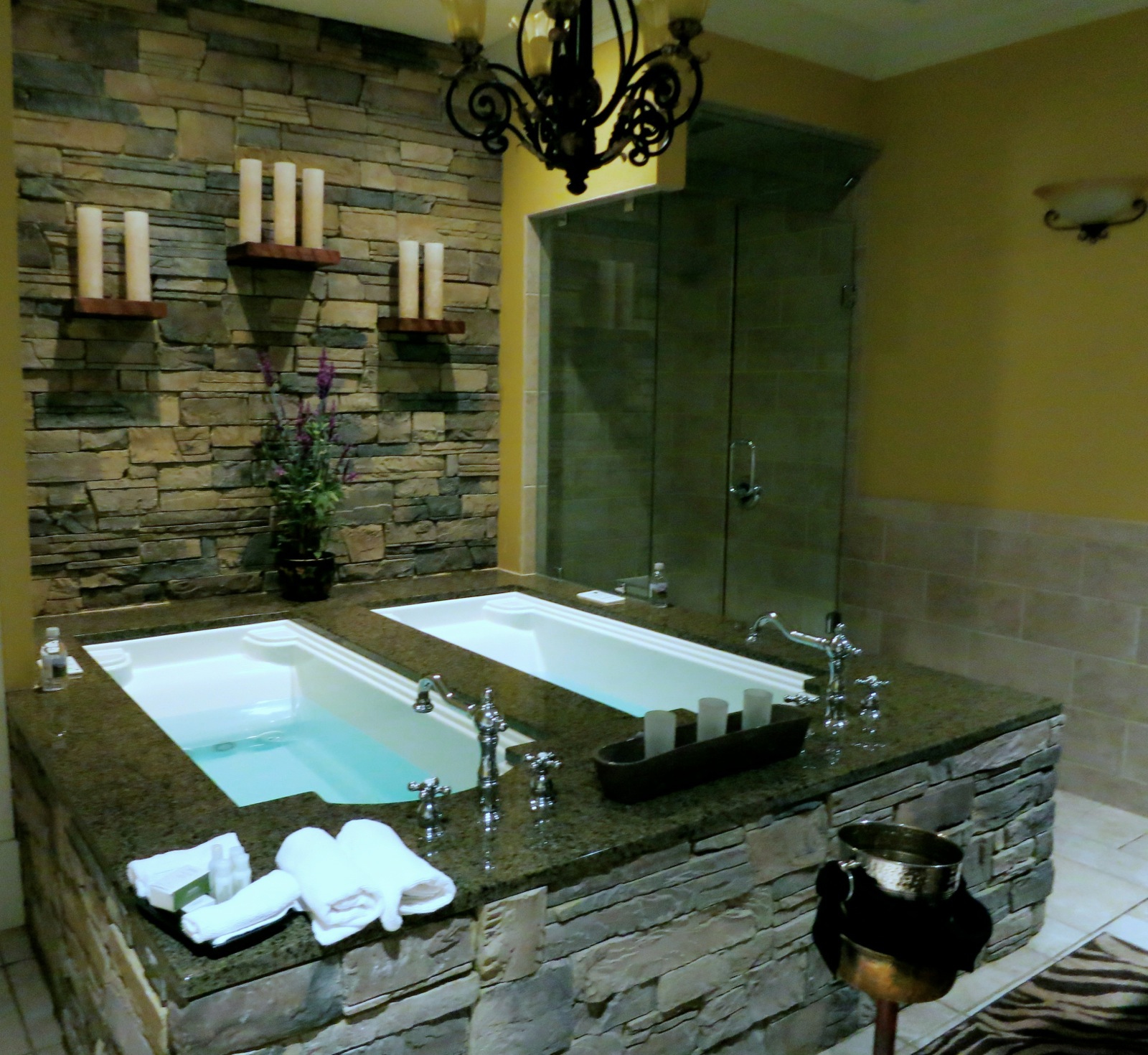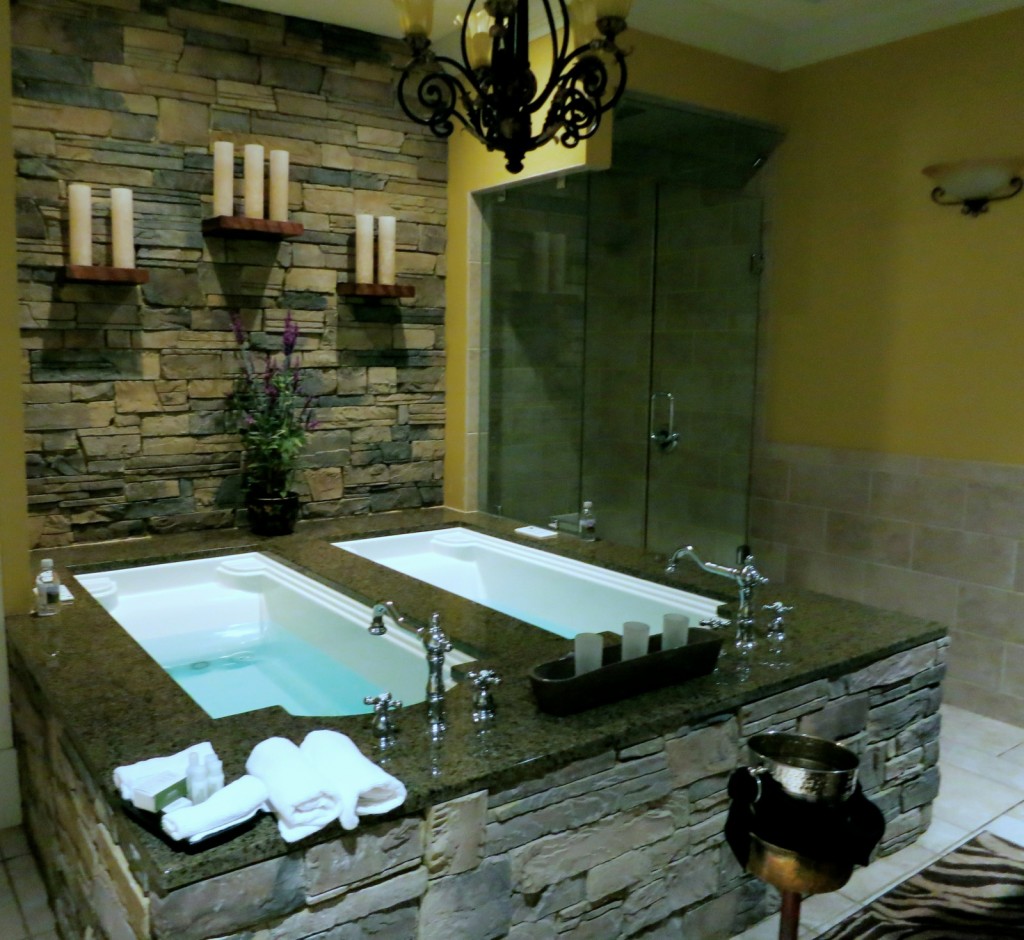 The hotel also houses a top-notch spa, with seven treatment rooms, including one uber-romanic fireplace room for couples only. Rooms and suites range from $175-$495 per night and include a glass of Port in the afternoon.