Last Updated on December 10, 2019 by Editor
I am a road trip junkie.
My mother, Mirta, never got a driver's license and neither did her mother. In my grandmother's time that wasn't so unusual. Meme was of a generation where the man of the family did all the driving, but an automobile was always more than a mere mode of transportation.
The first thing my grandfather did when he came to America to work for the Perón administration at the Argentine Embassy in Washington, D.C. was to buy a big black Buick. Today, more than half the photos in our old family albums show a beaming group in front of a gleaming automobile.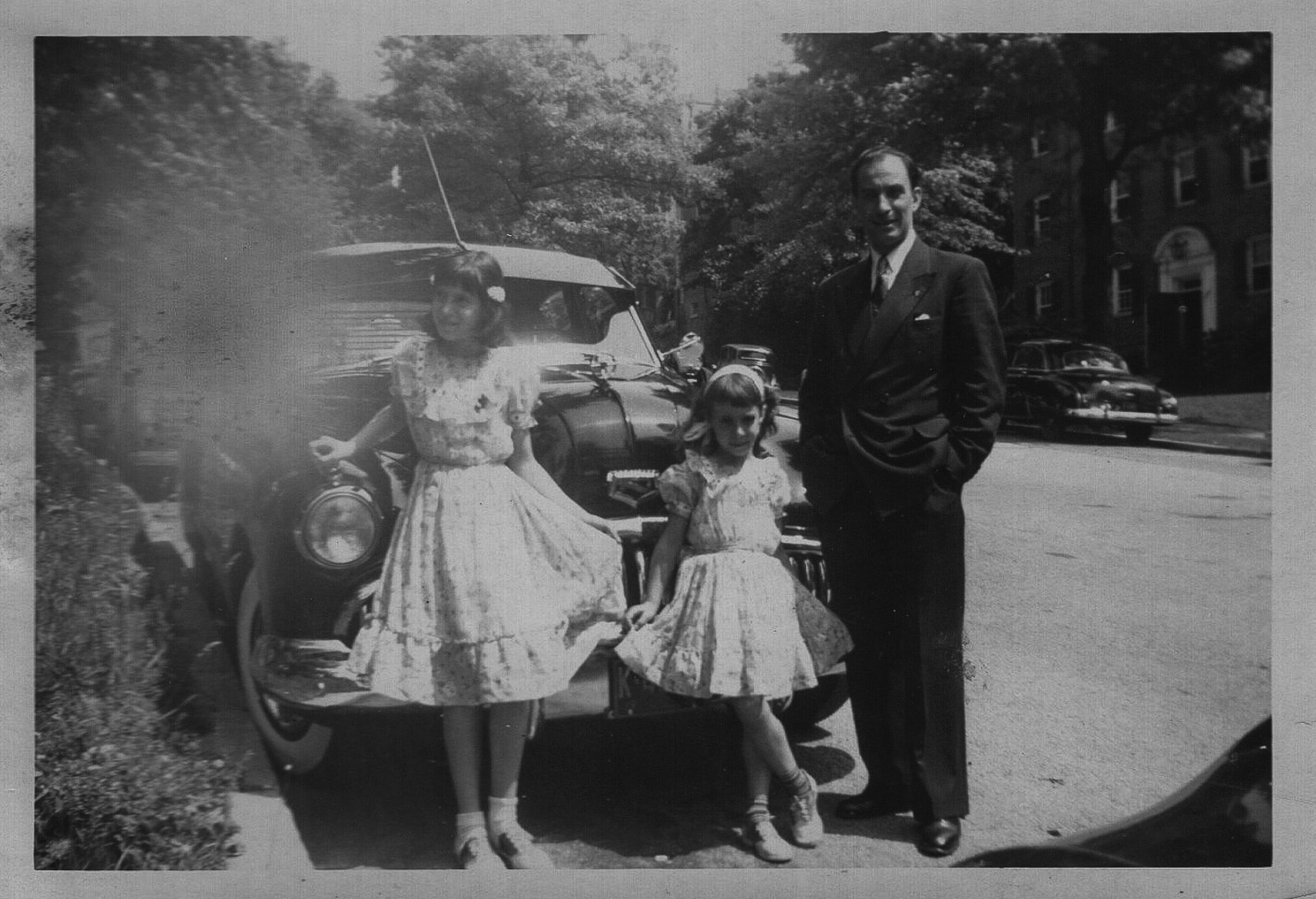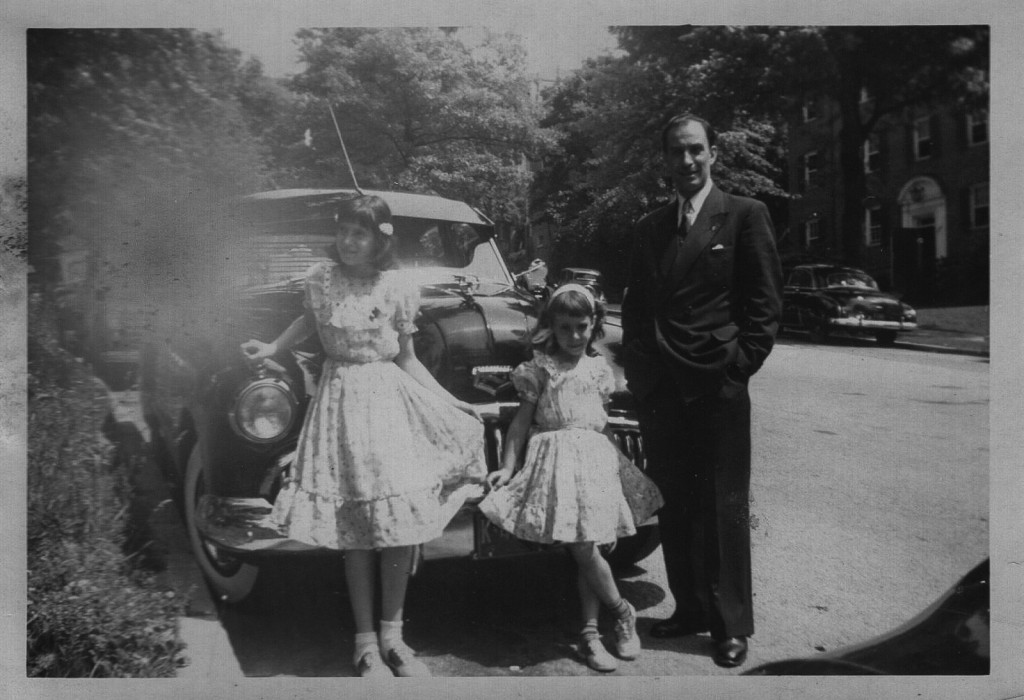 Meme and Tata, and their two daughters, moved back to Argentina when Juan Perón was ousted in 1955. And they stayed there until Mirta followed older sister Elsa to Washington, D.C.
In 1964, Mirta married a young Fuller Brush salesman and thus begun an ongoing cycle of serial entrepreneurship and frequent moves–mainly in the USA, Argentina, and the Caribbean–that characterized my childhood.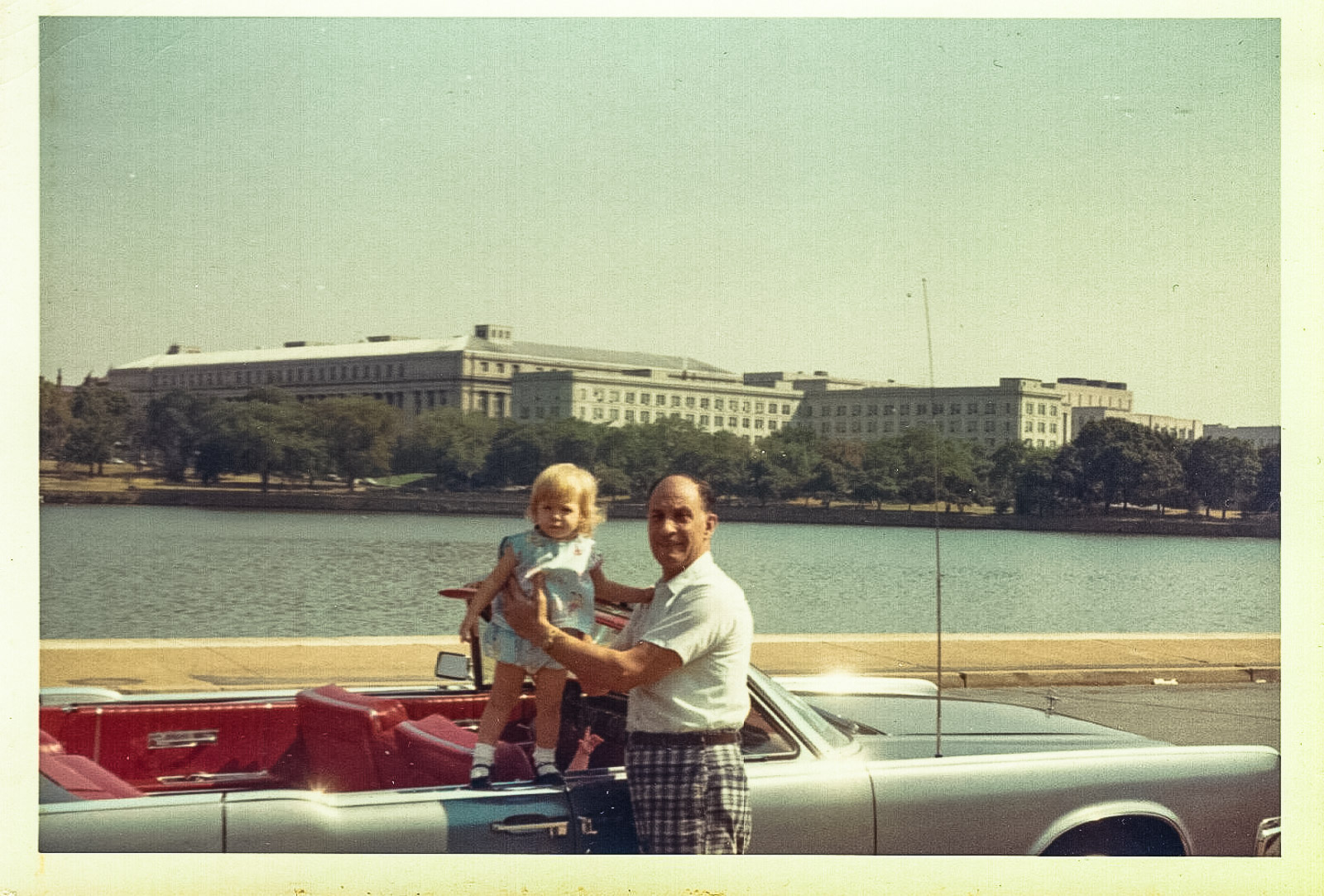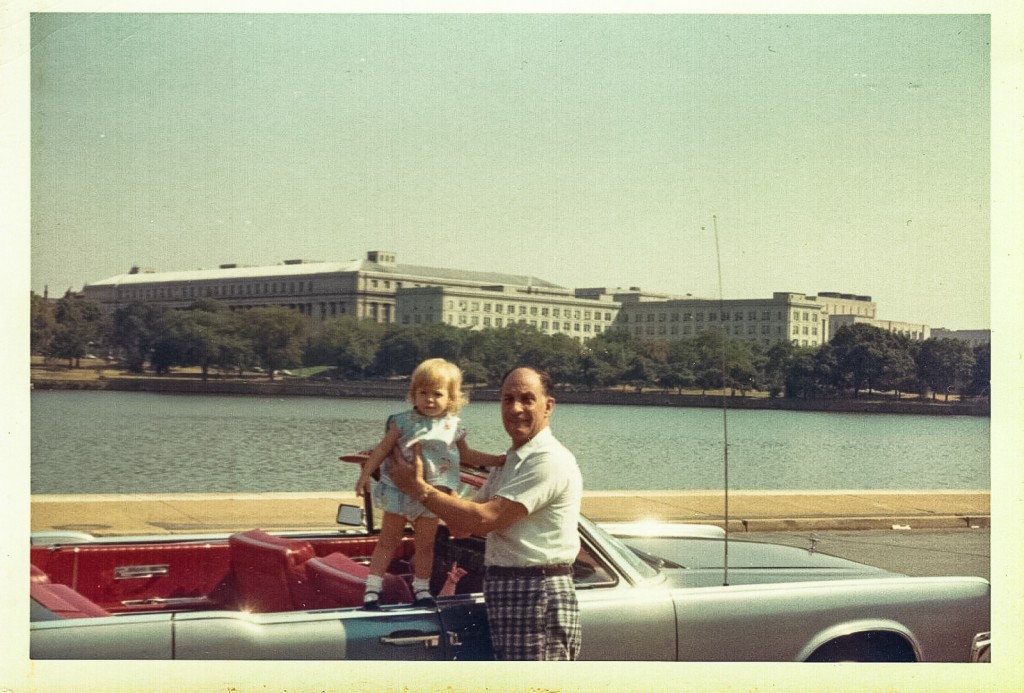 Born in Washington, D.C., my first pilgrimage to Luján, site of Argentina's patron saint, was as a nine month old in Meme's arms. When I was three years old, we moved permanently to Buenos Aires so my parents could start a wig importing business.
In the late 1960s, wigs were huge and they managed to turn this into a major fashion house. Now my father did what any newly rich gringo might do, he imported a big silver Lincoln Continental, thus placing a billboard on his head that said, "Kidnap me."
The story is a bit murky at this point. Separately, both parents were kidnapped by police later responsible for many Desaparecidos; they were extremely lucky not to end up numbered among them.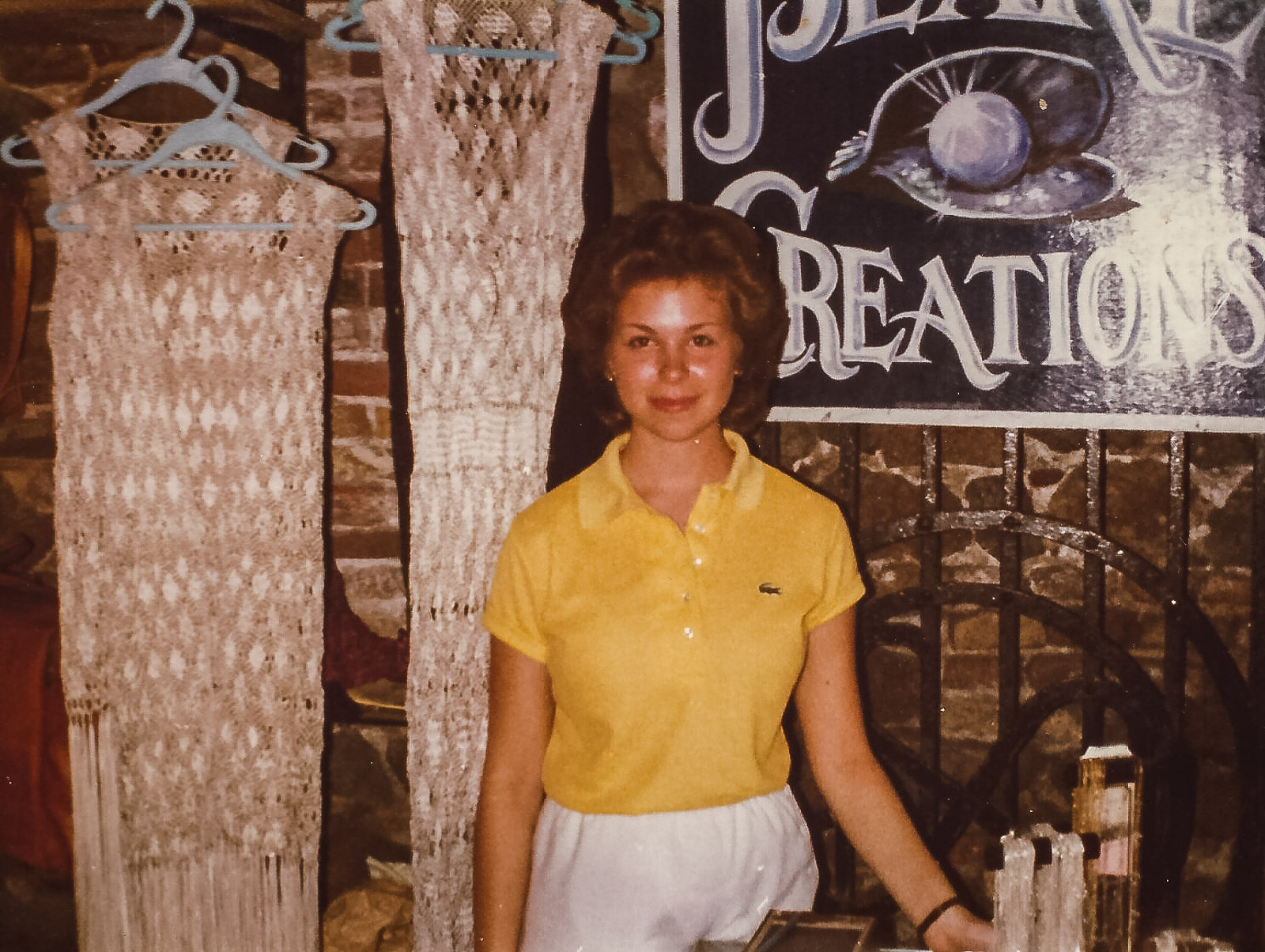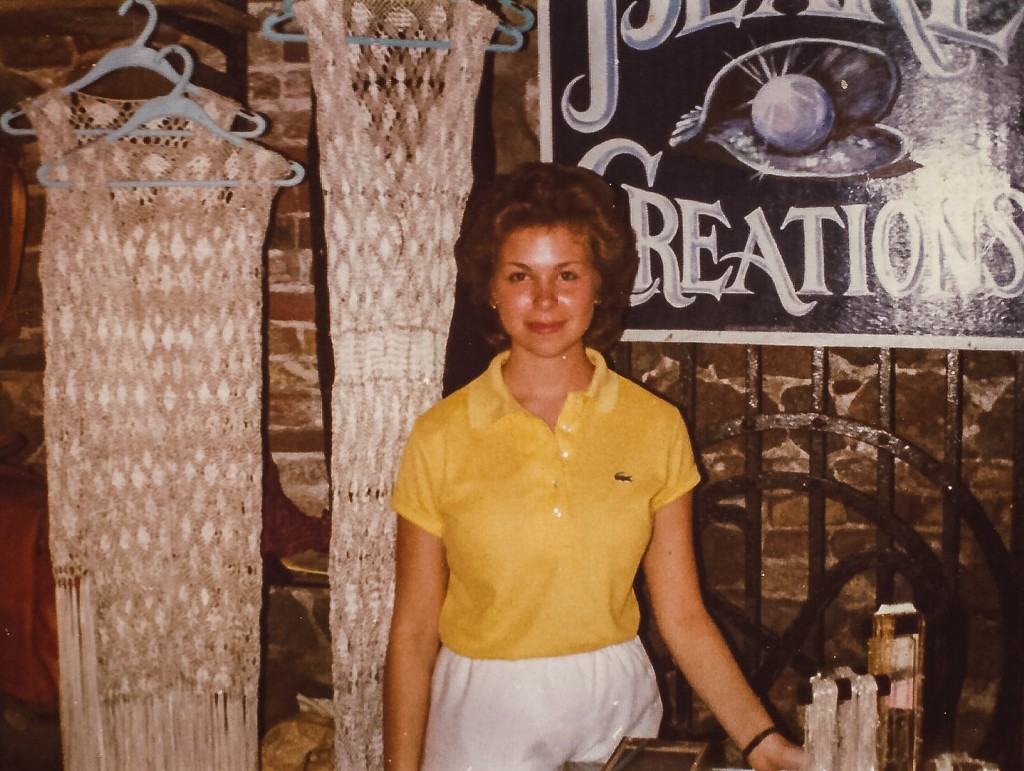 Long before I could fly independently, I began traveling for the family businesses (this long list includes a Philippine puka shell factory, a San Juan art gallery and restaurant, a Colombian leather factory, multiple retail stores and import/export companies, and now a Virgin Islands beer garden and a Puerto Rican coffee plantation.)
But the most memorable solo business trip was when I was fifteen years old and responsible for carrying the payroll–$8000 in cash—to our leather factory in an extremely poor Bogota neighborhood where children begged on street corners for spare change.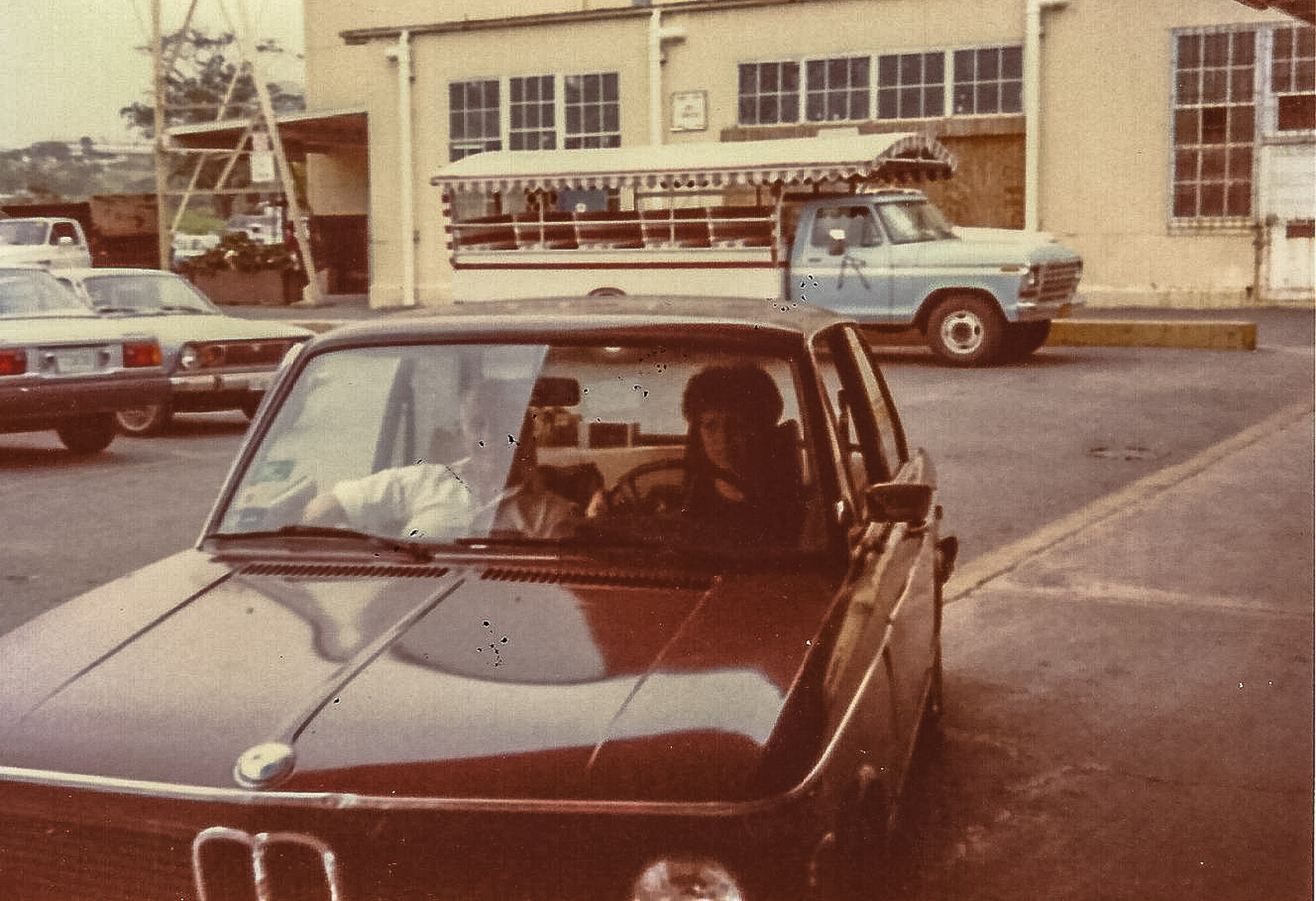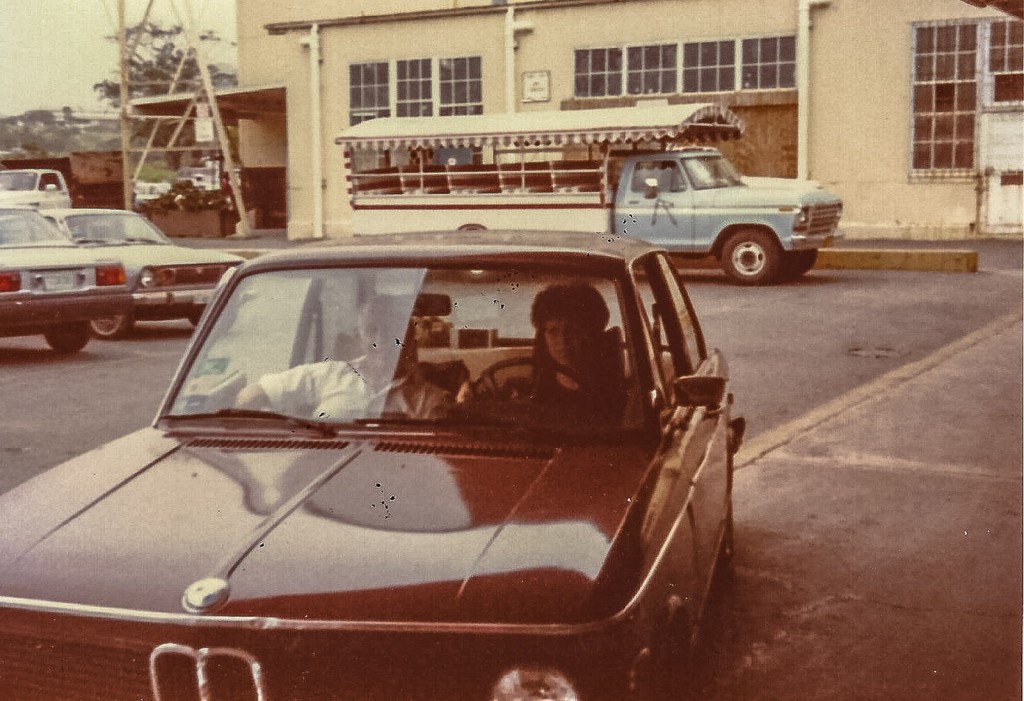 The contrast to my privileged adolescence couldn't have been more obvious. That same year, my grandfather gave me a used brown BMW. It didn't have air conditioning or power anything, and it was hell to drive on the steep and winding St. Thomian roads, but I could go anywhere I wanted when I wanted. Anywhere, that is, within a 31-square-mile island with a top speed limit of 35 miles per hour.
I was proud of that rust bucket and the freedom it represented. Until then, my mother and I, and my siblings, were dependent on my father (if he was around) or taxis to get where we needed to go. Most mornings, I hitched a ride down the hill to school. Return rides were less easily available, and I often ended up walking uphill in sweltering tropical heat.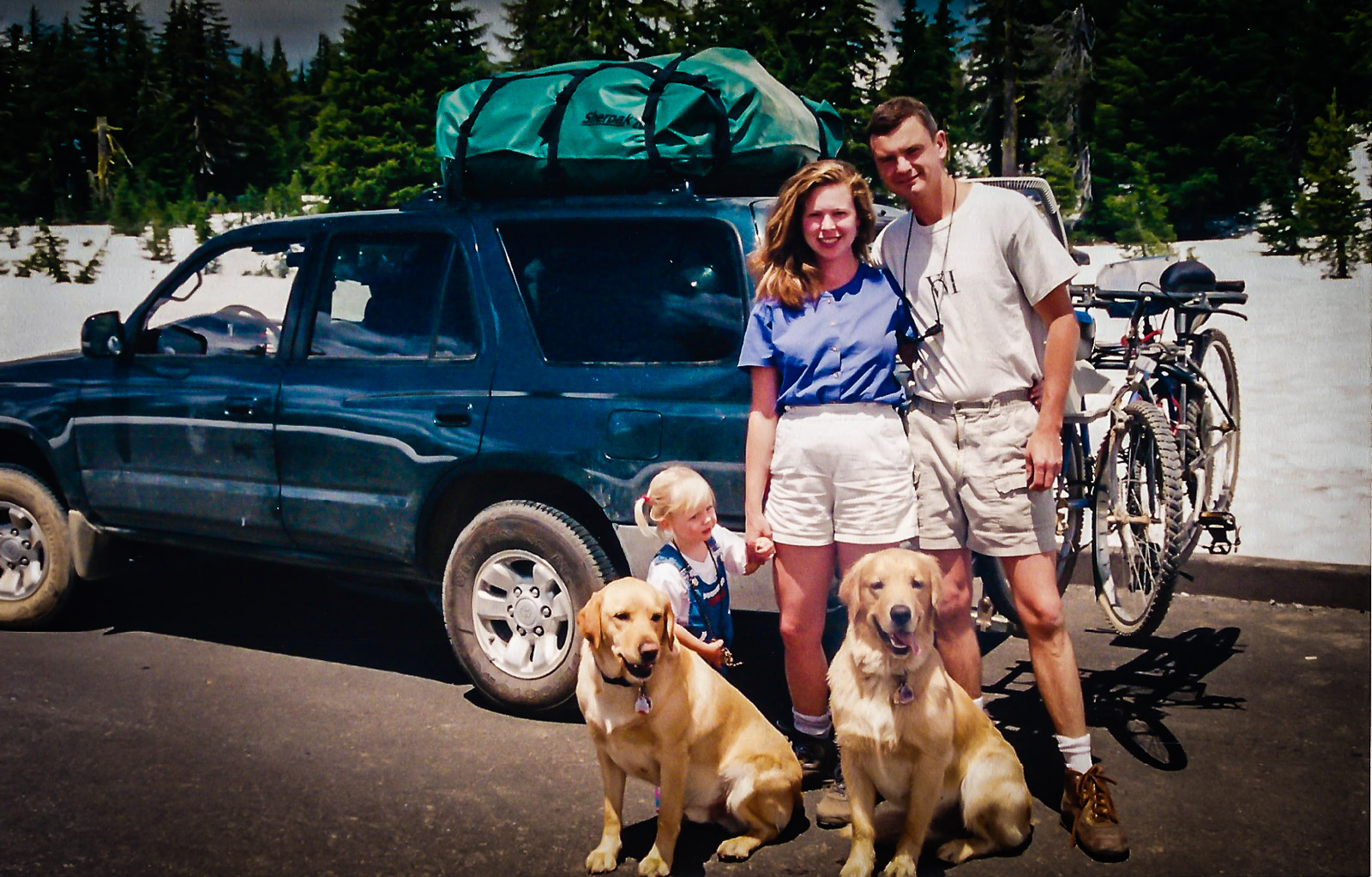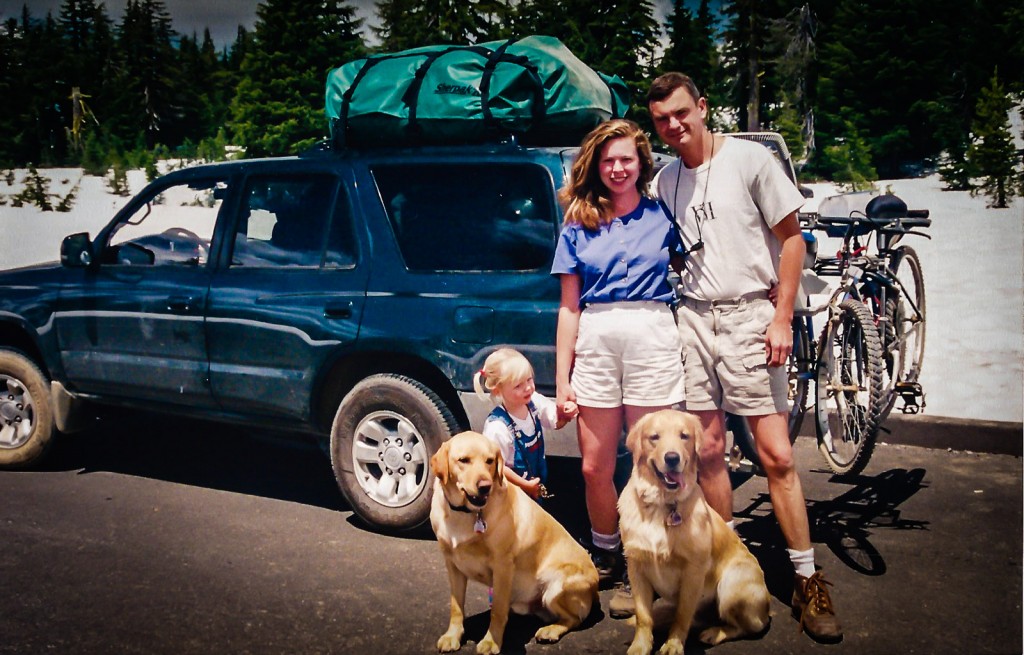 That Brown Beemer was left behind when I moved to the States to go to college, and because I ended up in New York City for the next ten years, the only driving I did was in borrowed cars. But when my husband accepted a surgical fellowship in Los Angeles, we each got a car.
He picked up a used Miata (the first of a beloved series,) and I got the family car.
That indomitable Toyota 4Runner carried baby Kayla, two oversized retrievers, and assorted guests on all kinds of off-road excursions on the West Coast. Dave and I even lived out of the SUV for two months, with the toddler and two dogs, the summer that we drove back to New York across Canada.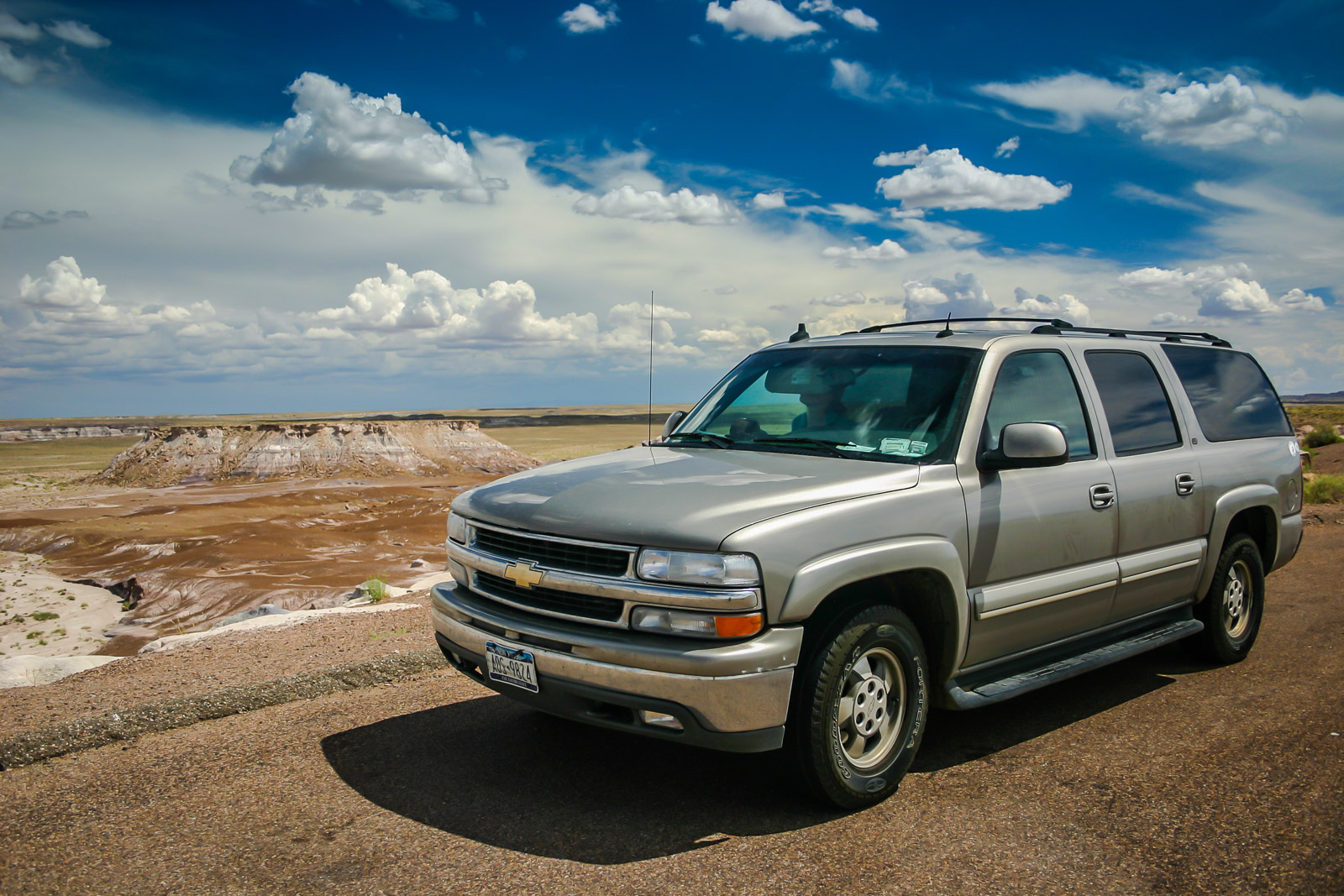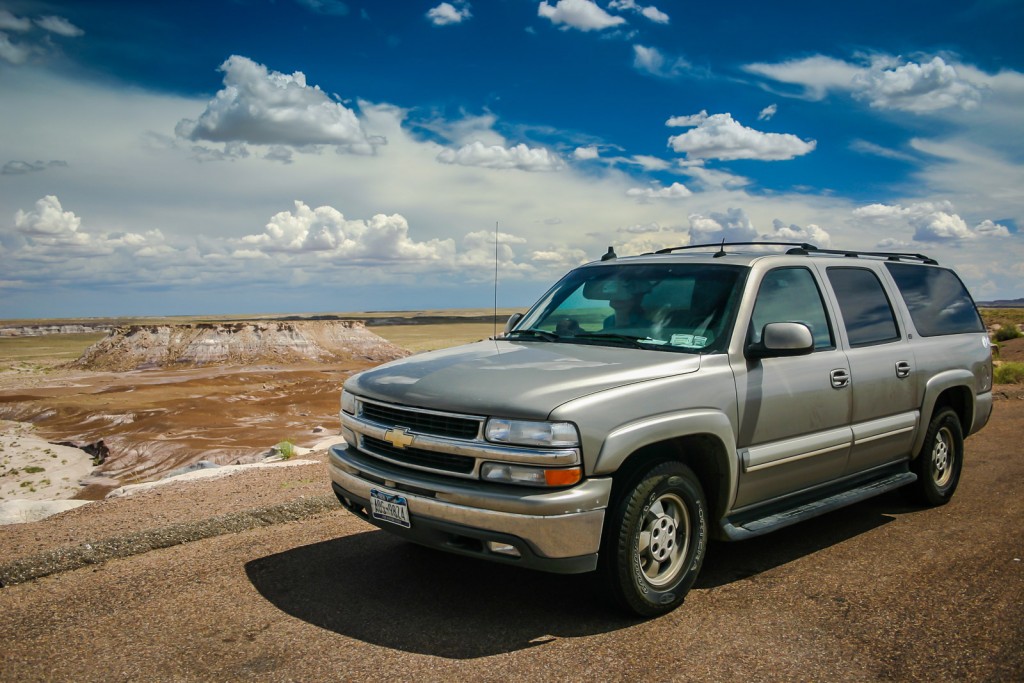 When we added a son to the mix and I started driving groups of kids, I bought my Beloved Suburban. It was a behemoth, but I absolutely adored that car. I felt safe enough to go anywhere, and empowered to go everywhere.
Gradually, I graduated from local day trips to temporarily leaving my husband behind to take our children on summer-long road trips across the USA.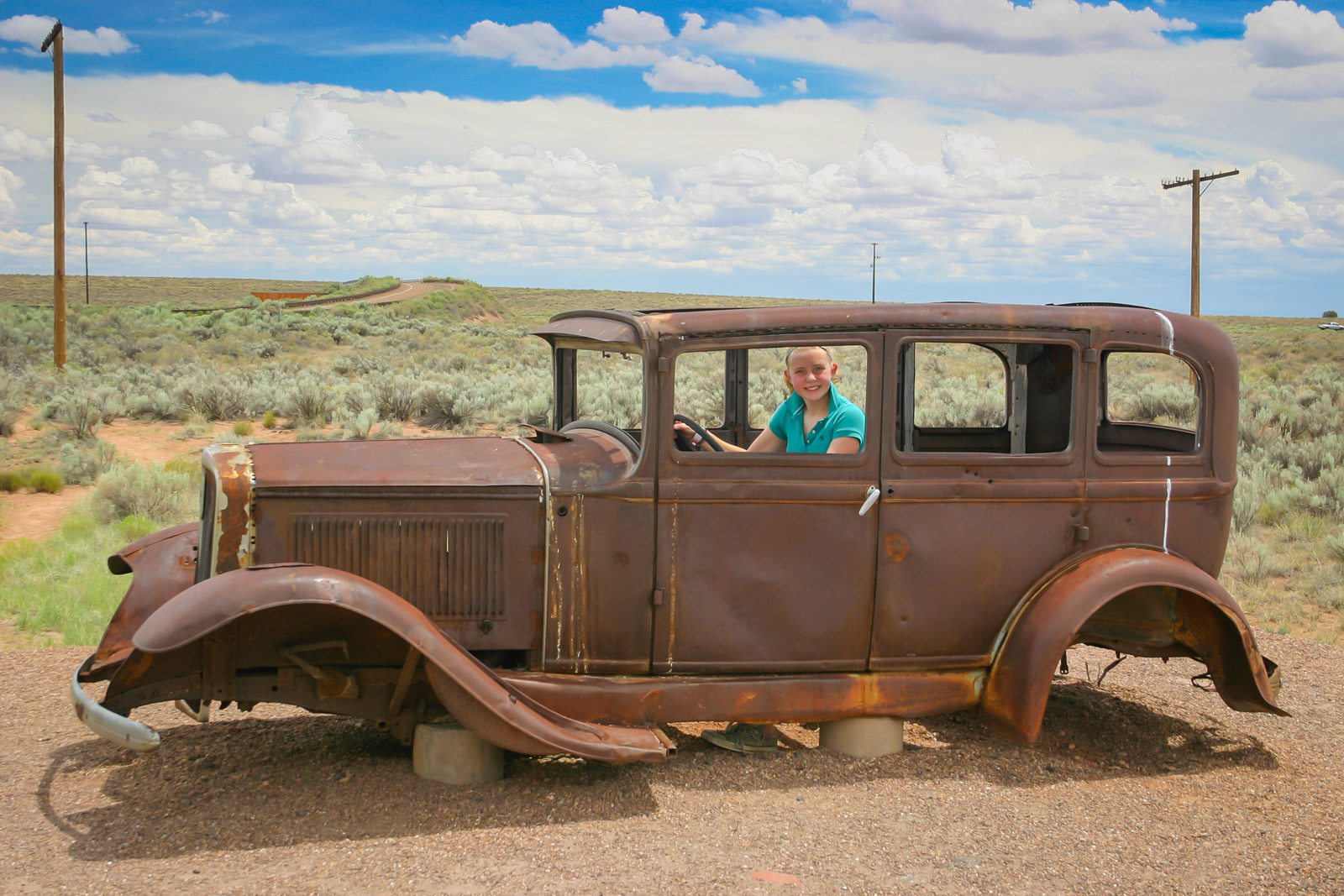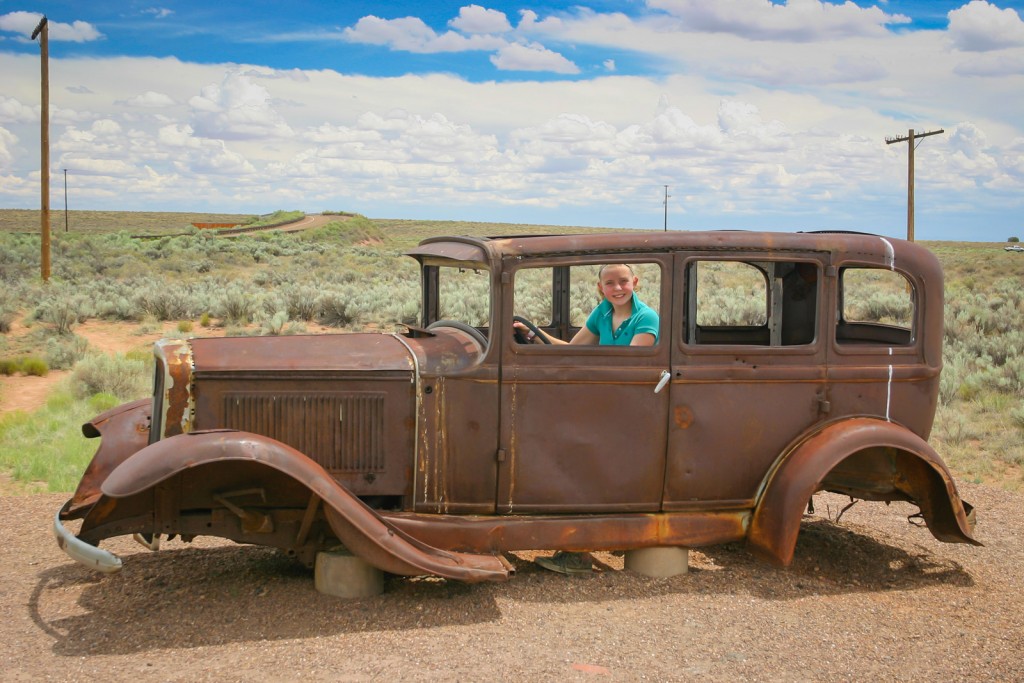 For me, driving represents a higher level of independence. It allows me to go where I want to go, when I want to go. I get to see all those in between places that exist beyond airports and train stations. I've followed the pony express trail with my son, and parked the Honda CRV at the trailhead of Havasu Canyon with my daughter.
I've downed my fair share of honey-drizzled fry bread with both kids and stood in awe of sunsets thats enveloped us in fiery bursts of red and gold.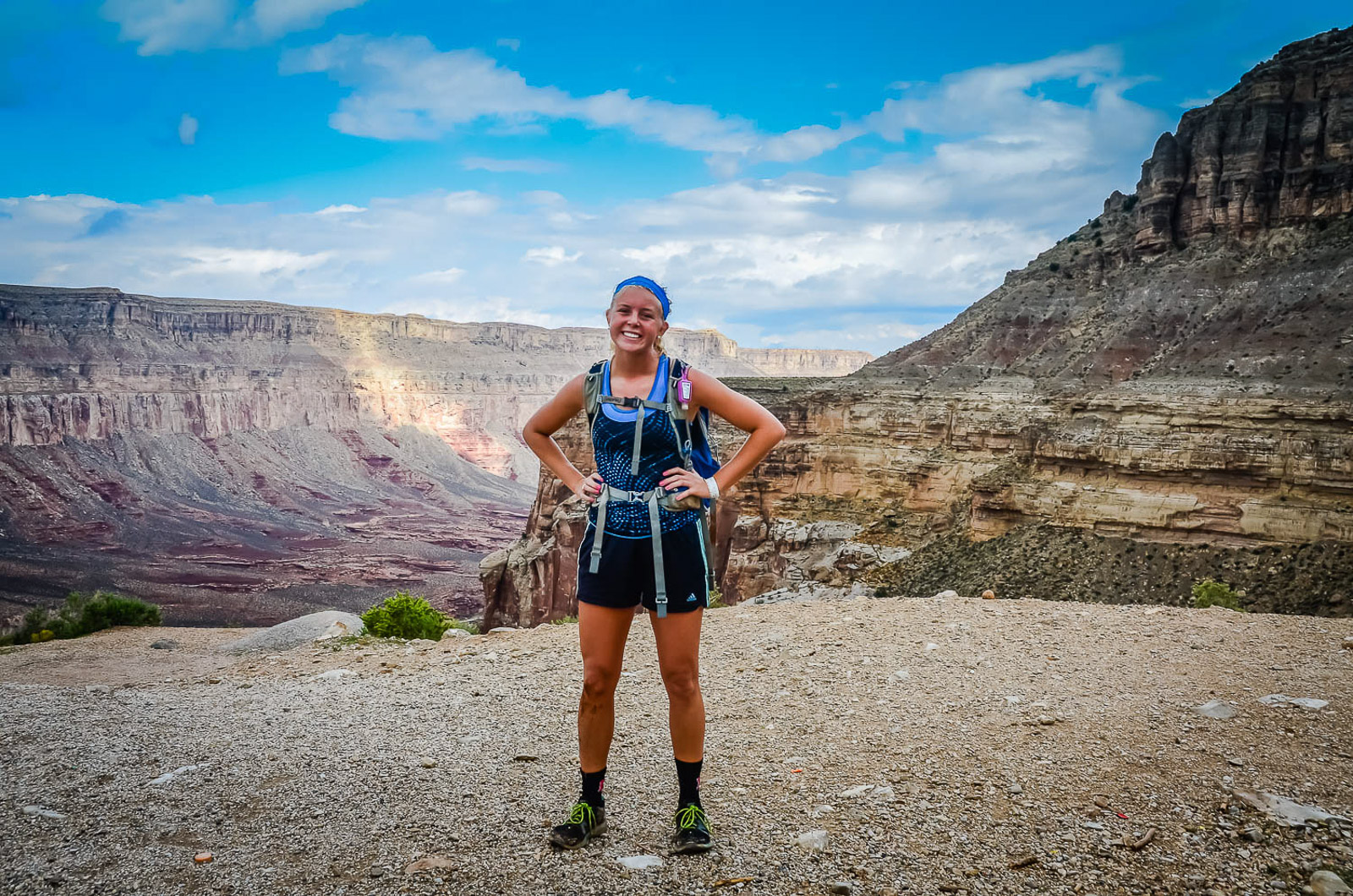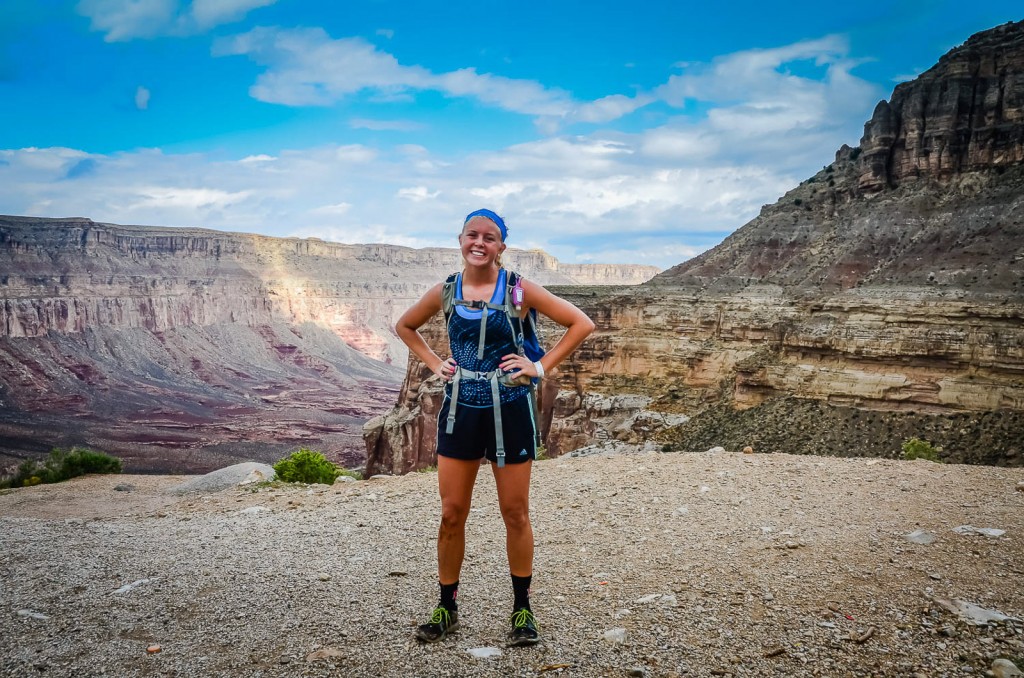 Nowadays, you can find me starring in my own version of "Where's Waldo?" A veteran of six cross-country road trips, I've driven Route 66, the Lincoln Highway, the fossil freeway, Nevada's Extraterrestrial Highway, and even the "loneliest road in America." Always in pursuit of sweet treats and grand adventures.