Last Updated on
Only ten years old, the Ritz Carlton Westchester NY has the hushed and polished ambiance of a much older, established hotel. In downtown White Plains, the most business-oriented city in affluent Westchester County, this Ritz offers surprisingly friendly, exceptional service and rooms of understated elegance.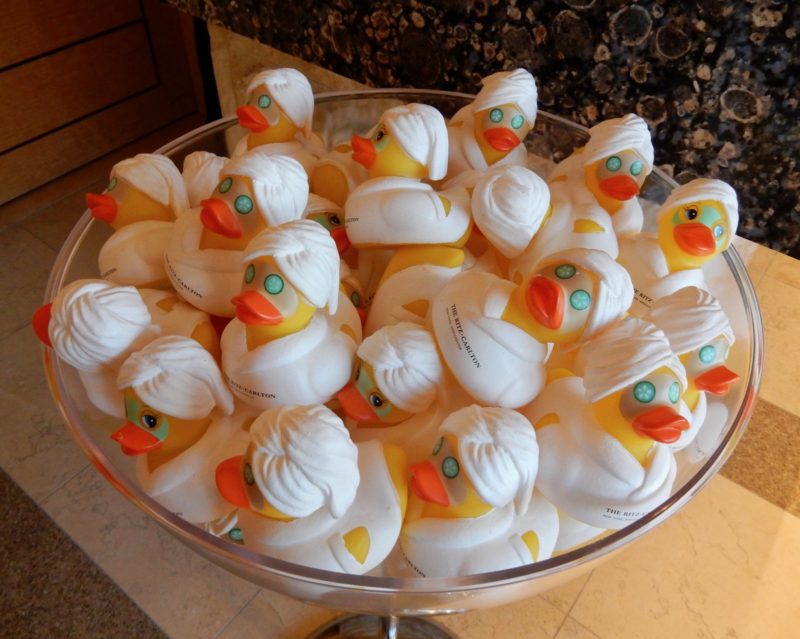 Half way (30 minutes) between Greenwich CT and Manhattan, the Ritz Carlton Westchester is frequented by corporate executives mid-week. However, this Ritz has turned into a preferred "Staycation" for locals who want to a) get away from the kids, b) rock one more weekend alone BEFORE having kids, c) enjoy a stay-over-spa-indulgence, or just d) discover and be immersed in the famous Ritz Carlton caché.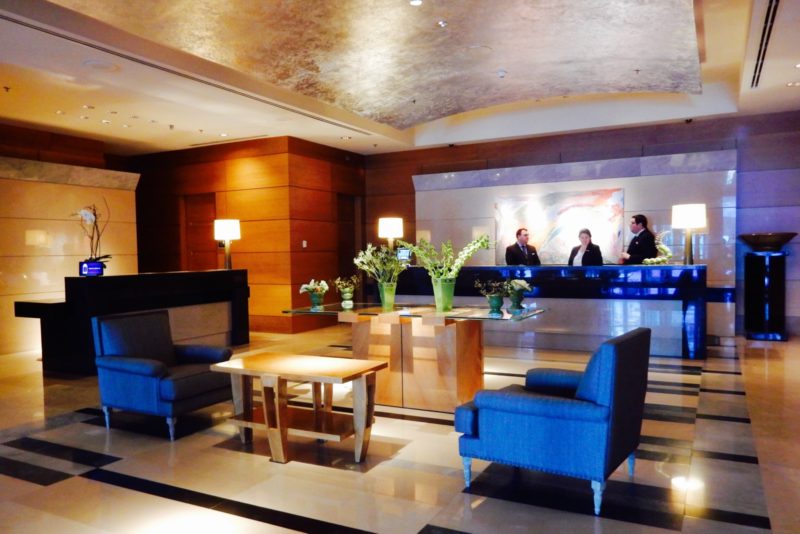 Though many corporate types stay here, the Ritz Carlton Westchester does not have the character of a stark business hotel. In contrast to its reputation, this Ritz is not stuffy at all. Gracious efficiency begins at car valet, extends to the doormen, and goes into high gear at reception, where guests often comment first on a funky, sculptural wire apple dispenser. "This is the first thing most people talk about," says one smiling employee. "And you can get one online for about $30!" This casual affability is most unexpected, especially within the brand that introduced the word "ritzy" into the American lexicon.
The eye-catching, art-filled Lobby Lounge serves as a casual restaurant, where guests ease into grey plush chairs set around small tables alongside a contemporary glass and stone center-room fireplace. The whole refined and cozy space offers table-service dining from morning to night (6:30am – 11PM) where you can request everything from omelets to oysters and "specialty cocktails."
Rooms at the Ritz Carlton Westchester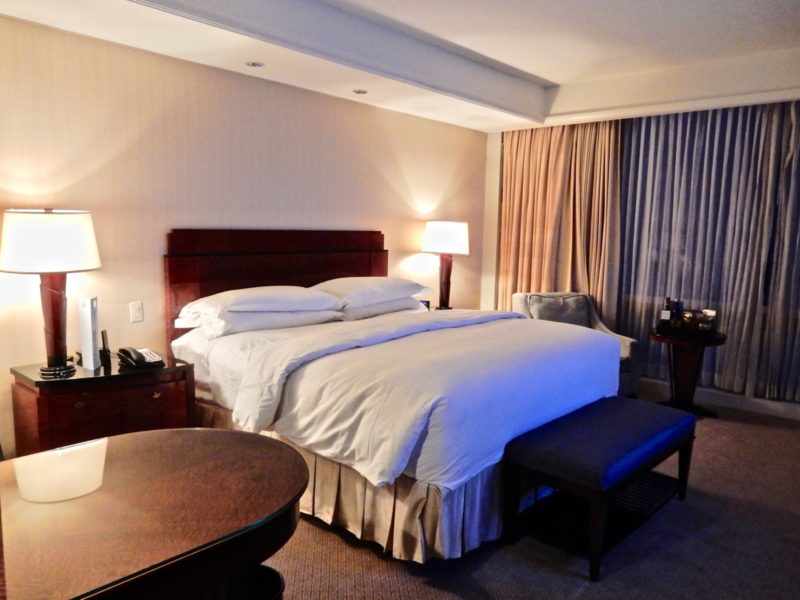 There are 146 rooms, including 38 suites, all dressed in muted tones. On the all-suite floor, doors of burnished burl wood open on to soothing, unfussy rooms. Cloudlike white duvets, pleated bed skirts, large flat-screen TV's, burled wood chests and tables, and plenty of tabletop and hip-high electric outlets, render these chambers peacefully plush. With even the smallest Deluxe Room measuring 515 sq ft. (largest the Presidential Suite at 1900 sq ft.), claustrophobics will be happy here.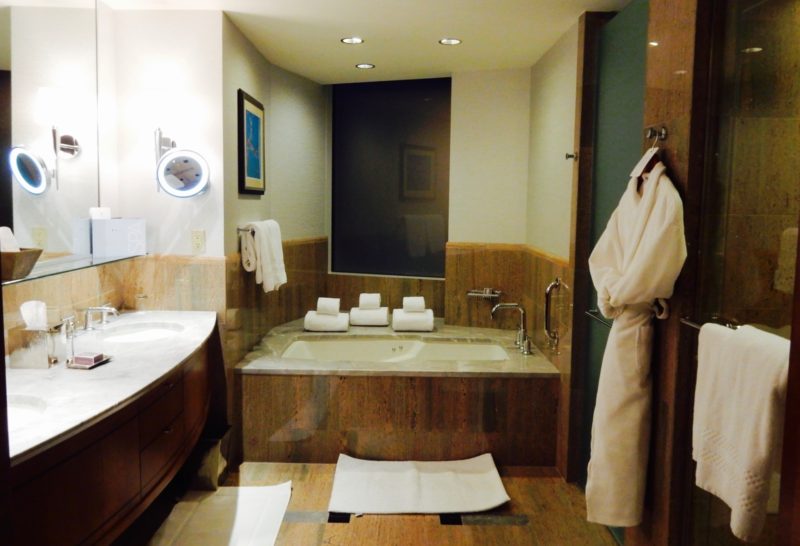 Marble-luxe bathrooms, timeless in multi-toned floors, walls, and sink, are just as fashionable today as ever. Updated for today's traveler with glass showers, double sinks, and private toilet room, they add a bit of pizzazz to an otherwise subdued guestrooms.
Spa at The Ritz Carlton Westchester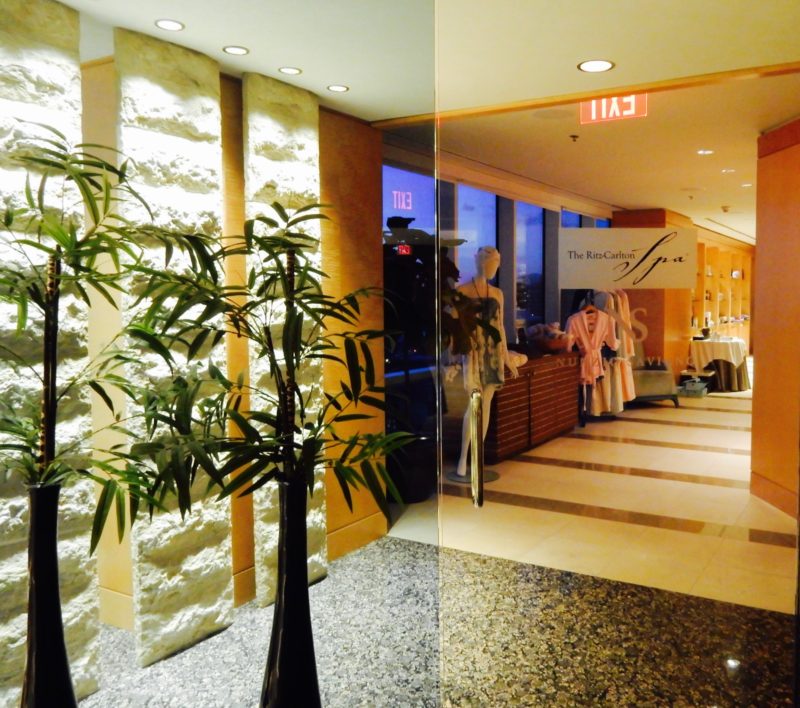 The largest destination spa in Westchester County, the Spa at Ritz Carlton has 11 treatment rooms, and one very unique amenity: a Japanese Soaking Tub. Sure, you can book a professional massage or body treatment, but the $75, 20-minute immersion in hot, fragrant, jetted water, candles flickering, soft music playing, will warm you to the marrow. This most luscious bath was all I needed on a sub-zero winter day to keep me toasty till dinnertime.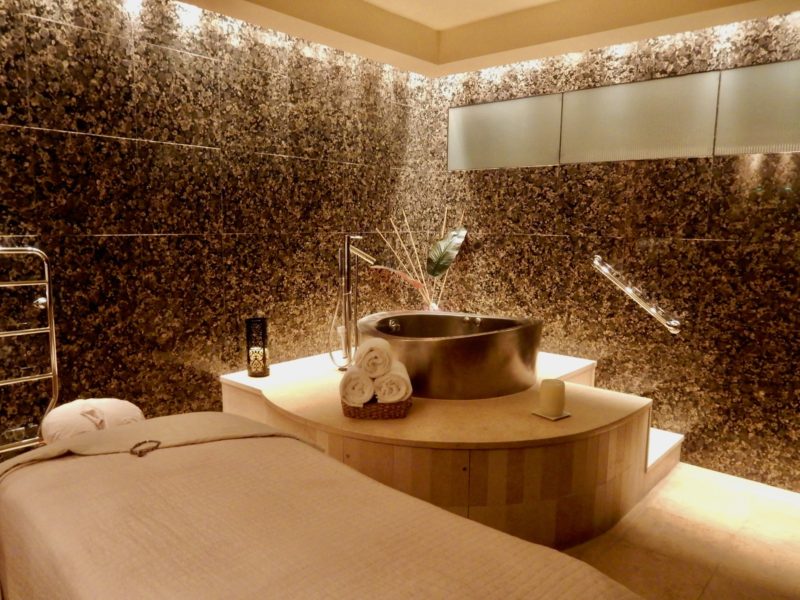 Book a treatment, and you can take advantage of the dry sauna, steam room, snacks, coconut and plain water, immaculate showers and plenty of accoutrements. For those requiring hair cuts, blowouts, manicure-pedicures, and other salon offerings, Nunzio Saviano operates independently right inside the Spa's main door.
Indoor Pool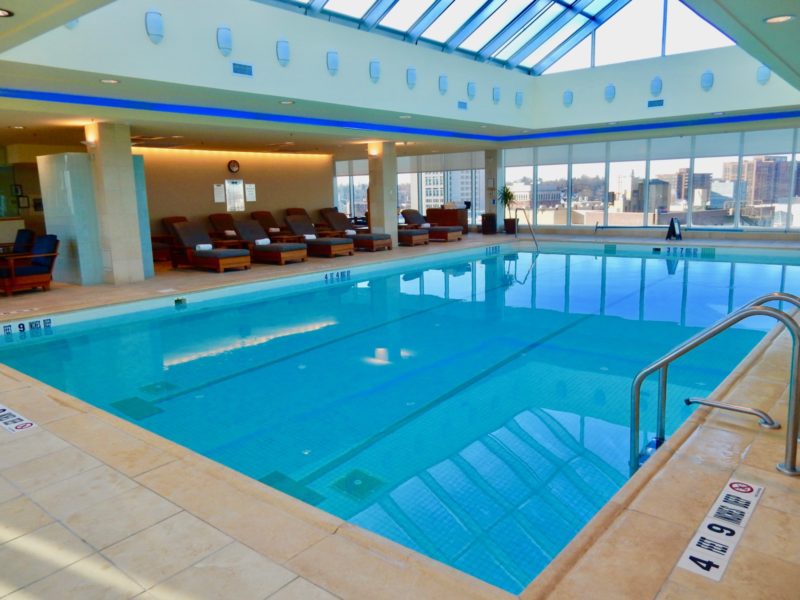 This enclosed rooftop pool is larger than most at other hotels, and is baby friendly, too, as evidenced by the swim-diapers laid out for the taking beside the towels.
Fitness Center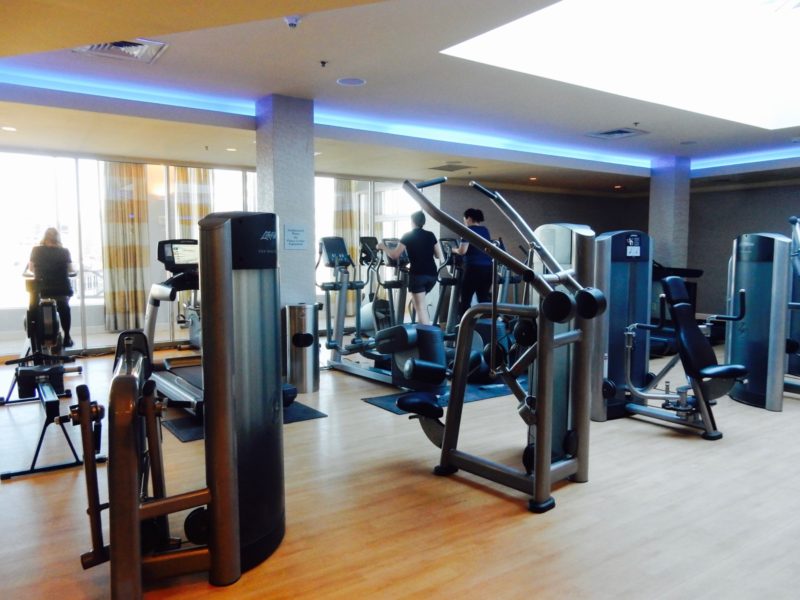 Large and well equipped with machines, weights, and balls, this fitness center is open 24-7 for early morning or late night workout freaks.
Just the Facts
Room rates off season weekends start at $229, midweek $379.