Last Updated on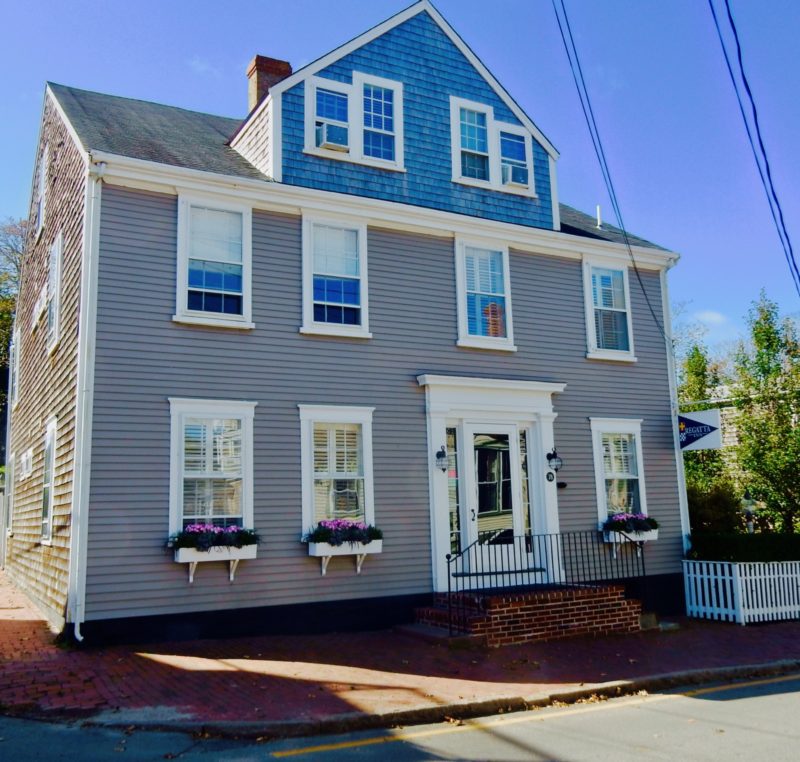 Though there are dozens of hotels, inns and B&B's on Nantucket, the Regatta Inn, renovated in 2016, distinguishes itself as an unpretentious luxury establishment a few blocks from the downtown action, with a thoughtfully designed interior, great attention to detail, and a warm, gracious approach to hospitality: all at a surprisingly reasonable rate.
Arrive by 4pm, and you'll be welcomed by managers Peter and Kathy Brauer, and treated to Peter's audaciously decadent baked goods, which are brought out for guests every afternoon in the bright, cheerful and contemporary breakfast room.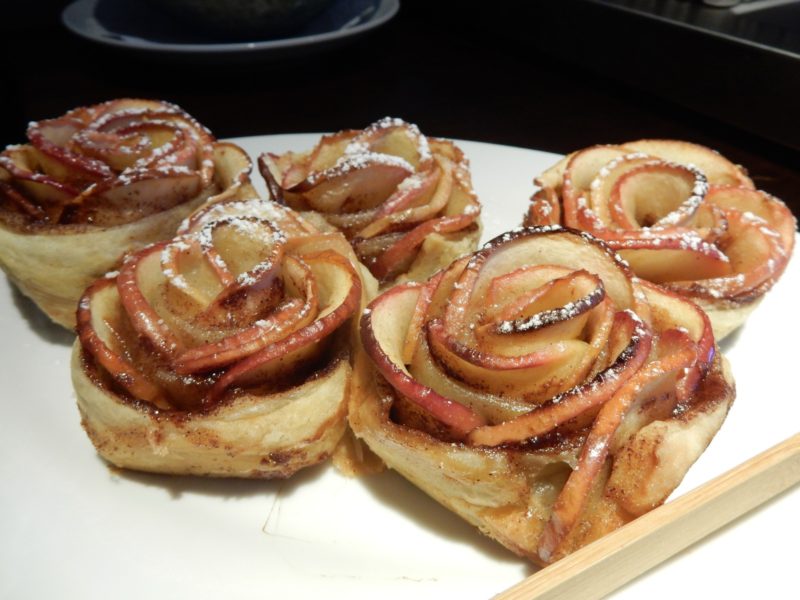 People who book here tend to be a social sort, taking advantage of afternoon tea and an enhanced Continental Breakfast (if you can call freshly made smoothies, tomato-goat-cheese flatbread, and freshly baked apple-tart pinwheels "Continental") to get to know each other, and in my case, meet a quartet of delightful doctors/midwife, friends from Boston and Connecticut, who welcomed me warmly into their group. It's that chill.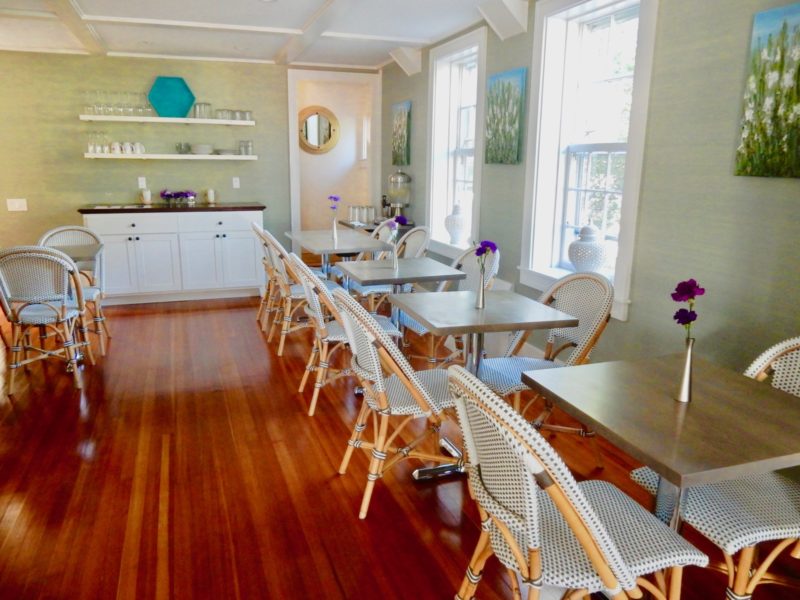 For the time being, there are nine guest rooms on two floors (with a second building going up this winter featuring six more suites). Staircases are schooner-steep and narrow, so bring small suitcases or duffels.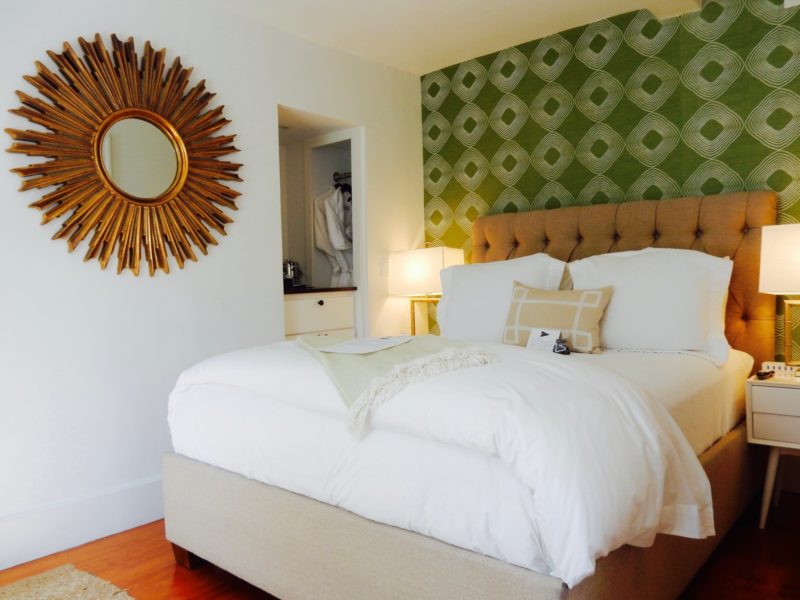 Guest rooms are compact and impeccably dressed, with a mélange of textures and subtle hues: Sunburst mirror. Bamboo shades. Cabinet in alcove hiding a small fridge and Nespresso Machine. Complementary water in fridge. Hardwood floors. White bedding on ultra comfy pillowtop mattress. Bed headboard of tufted natural linen set against a muted colored wall, covered in contemporary patterns. Despite the fact that rooms are on the small side, the gestalt is beautifully imagined.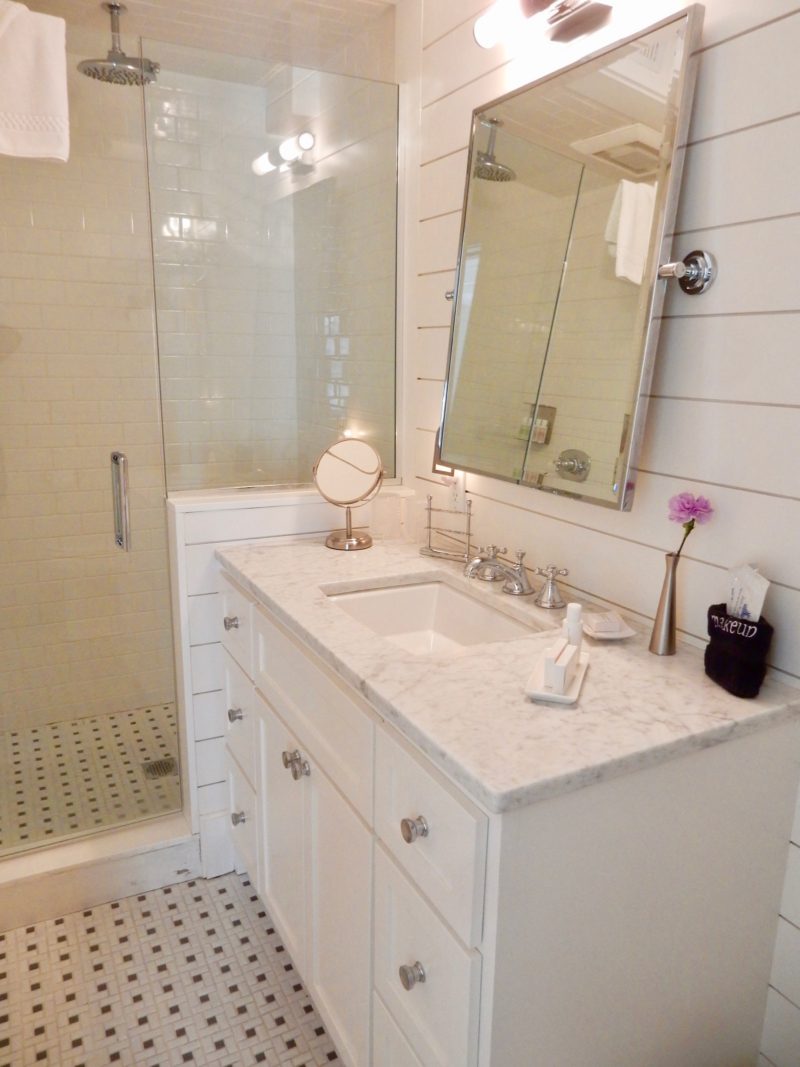 Most older Nantucket homes did not feature private bathrooms, so to do so it was necessary to eliminate some square footage from each room. The large glass rain-head subway tile shower, white shiplap walls, Carrara marble sink top, mosaic floor, and Frette linens – again, luxuriously designed – more than make up for the bathroom's small dimensions.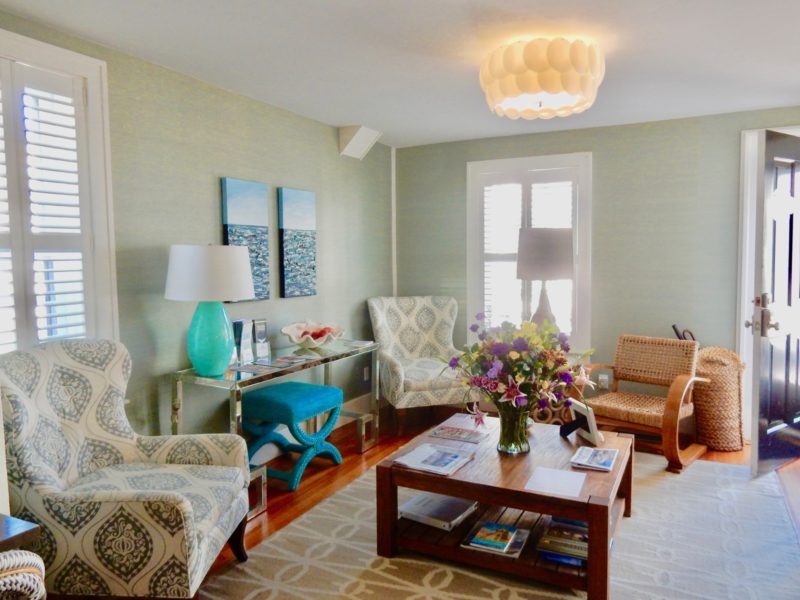 How homey is the Regatta Inn? After midnight, I snuck downstairs, barefoot, for a York Peppermint Patty, available 24/7 for guests. To me, that was the best luxury of all. Rates from $129-$549 depending on season and day of week, includes afternoon treats, bottled water, fresh baked Continental Breakfast, wi-fi.