Last Updated on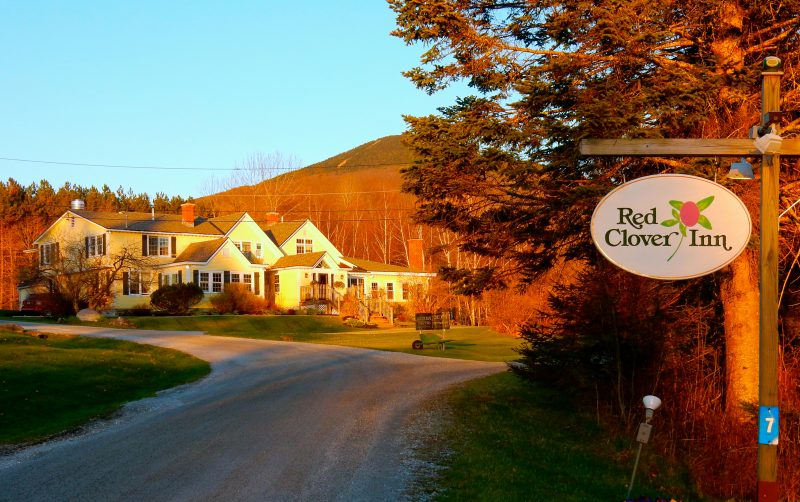 Red Clover Inn, Mendon, VT. Just a few miles from downtown Rutland, and about 15 minutes from Killington Ski Resort, many consider this to be one of the top B&B's in central Vermont. This attractive yellow inn is fine enough for the local Chamber of Commerce to hold a monthly soiree, friendly enough to feel like family, and pretty enough to impress a jaded travel writer.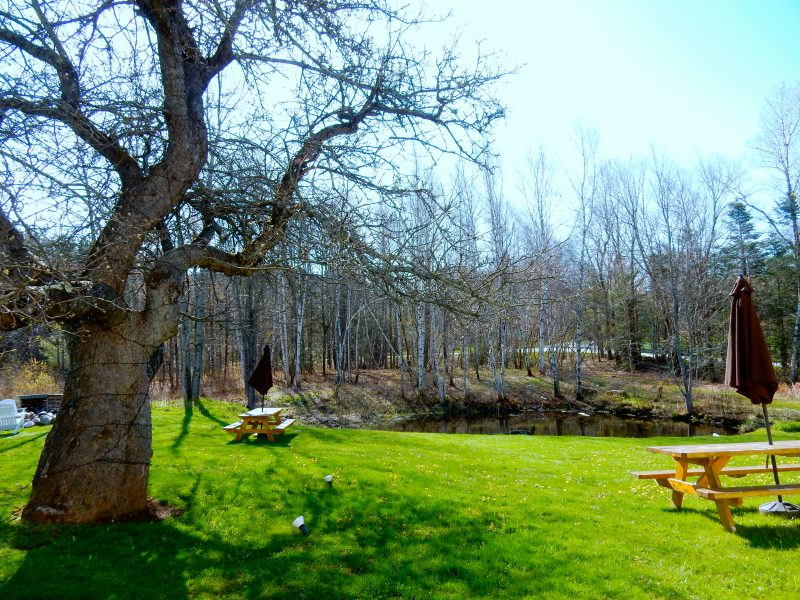 Built in 1849 as a summer retreat and 200-acre farm for the Ripley family of Rutland, what is now the Red Clover Inn became the SATCO Lodge in the 60's and 70's before falling into disrepair. The Tyler's (who also own the family-friendly Tyler Place), purchased the property in 2009, and then renovated and updated all 14 rooms to striking effect. Thankfully, they did not touch the apple tree out back, which has been standing there for 100 years.
First Impressions of Red Clover Inn
About a half mile off busy Route 4, the inn isn't tough to find. Despite its name, The Red Clover's canary yellow exterior shines like a beacon.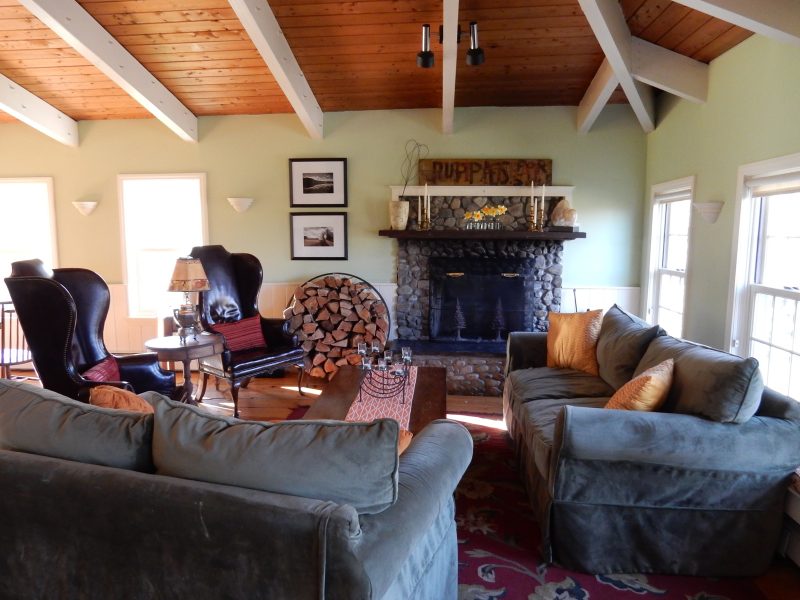 Check in is warm and welcoming, and while touring the Federalist-meets-Adirondack style common rooms, the innkeeper points out towels available for a small hot tub outside, complimentary water bottles, and popcorn near a microwave for the taking when you need a little snack.
Rooms at Red Clover Inn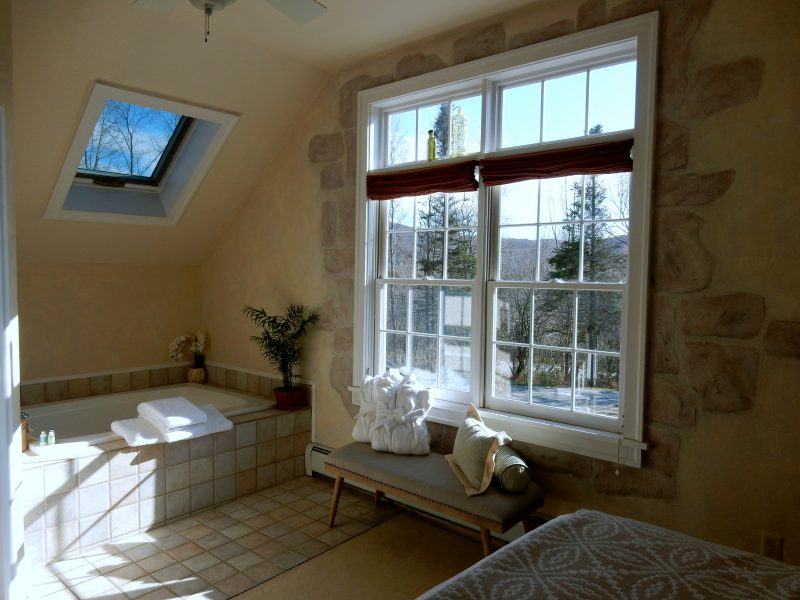 Rooms are named after each of the 13 kids in the Ripley family. Ask for a sun-filled corner room. Emma is a romantic sundrenched dormer with two skylights – one over an in-bedroom Jacuzzi, the other in a sizable bathroom.  Tromp l'oeille stones peek out in sections of cream colored sponge-painted walls, lending a Mediterranean feel to the room. Sunset casts the whole room in amber. Other rooms are smaller and more traditionally decorated, but all are elegant and fine. Apparently, the interior designer had a grand time creating a different atmosphere in each room.
Dining at Red Clover Inn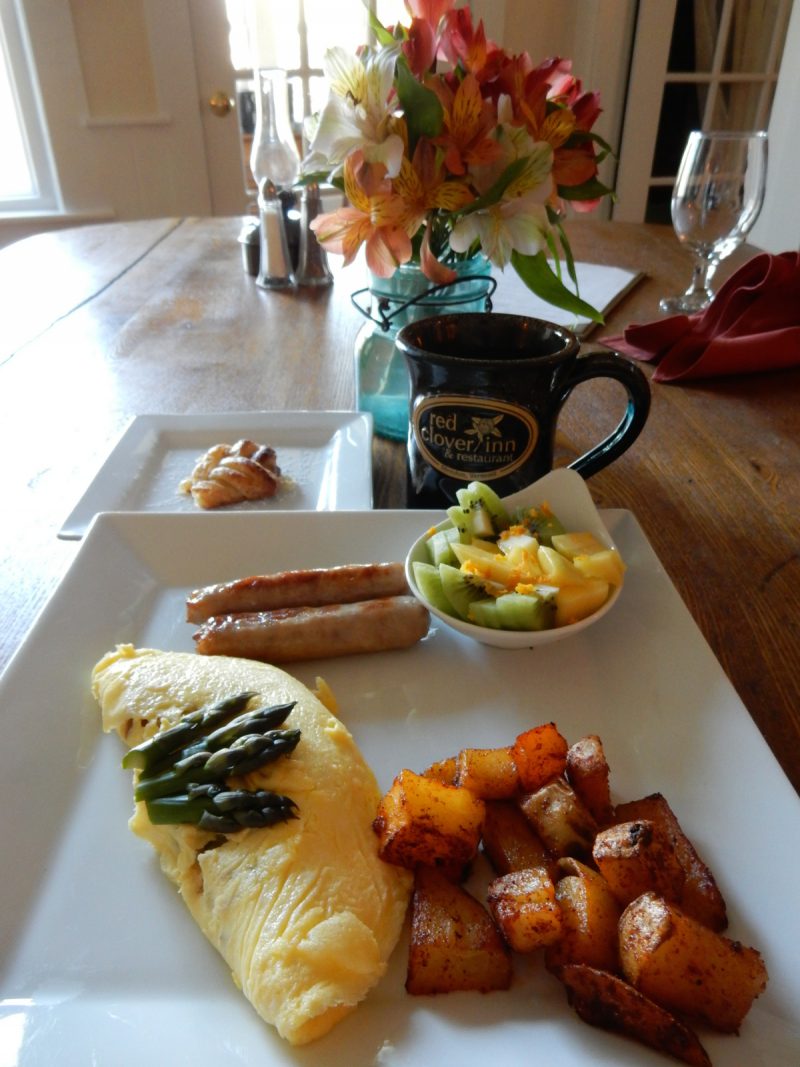 Breakfast here is as farm-to-table as it gets, with locally made raspberry jam, fruit, and made-to-order omelets with potatoes. The not-so-local Apple Strudel starter seemingly comes from France and is wonderfully good.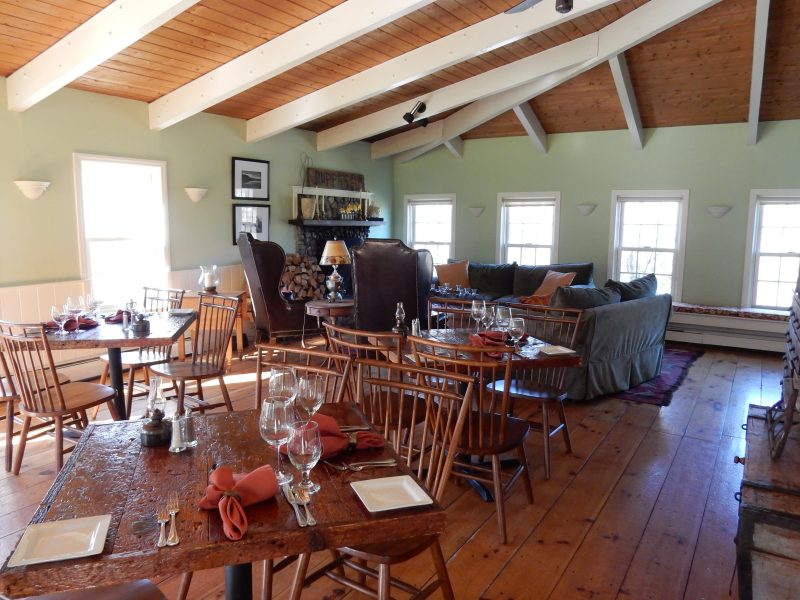 The Red Clover Inn is known for its destination restaurant, as innovative as it is excellent. You'll find Escargot atop a bed of seaweed, Duck pan-roasted with pomegranate demi-glaze, and other remarkable dishes on a menu that changes seasonally.
Just the Facts
Rooms and suites from $125 – $350 per night include gourmet hot breakfast, parking, wi-fi, popcorn.