Last Updated on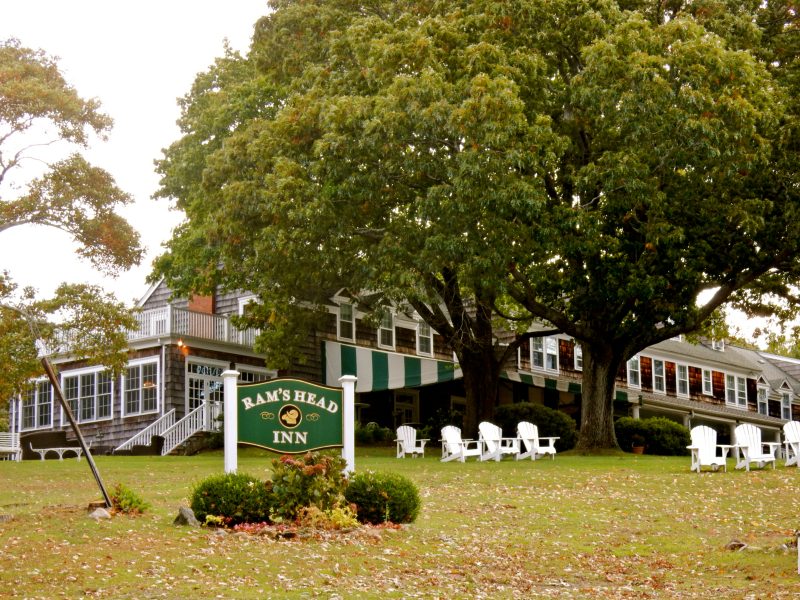 On a bulb of land separated from the rest of Shelter Island by a couple of narrow causeways, the hilltop Ram's Head Inn was originally built by Joan Covey as a resort in 1929. At the start of the Great Depression, Covey enticed her Real Estate clientele in Great Neck, Long Island, to enjoy an island getaway for low cost just a short drive from home, and though the inn has gone through several owners and permutations, it still honors Covey's original intent. In 1979, Linda and James Eklund purchased the property, fixed it up and have been renovating as needed year after year.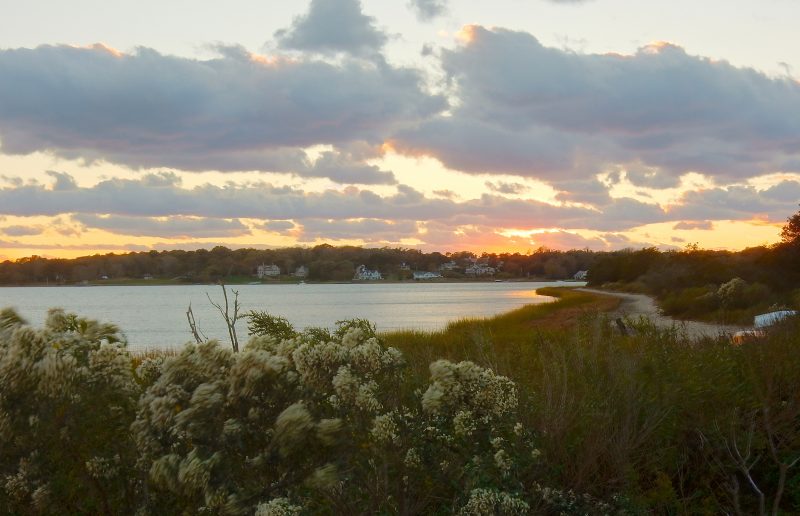 If ever you yearn for a lost-in-time shore experience, this place delivers. A rambling, antique resort on an island (Big Ram Island) on an island (Shelter Island) on another island (Long Island), it takes a concerted effort to get to, but the property is so exquisite, you might not want to leave.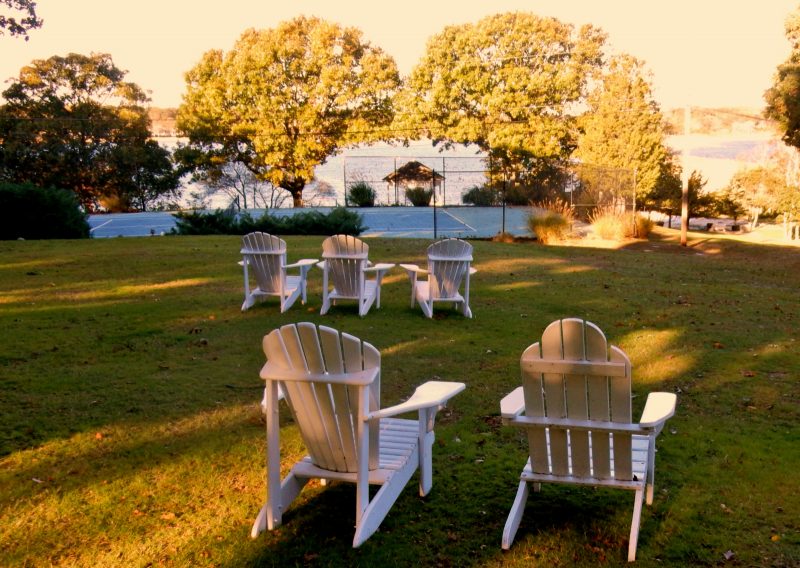 The lawn, peppered with white Adirondack chairs slopes down to a tiny cove beach from which you can kayak and swim in calm warm water. There's a gazebo, a bocce court, corn-hole boards and tennis courts as well: everything you'd need for a relaxing afternoon or two away from civilization.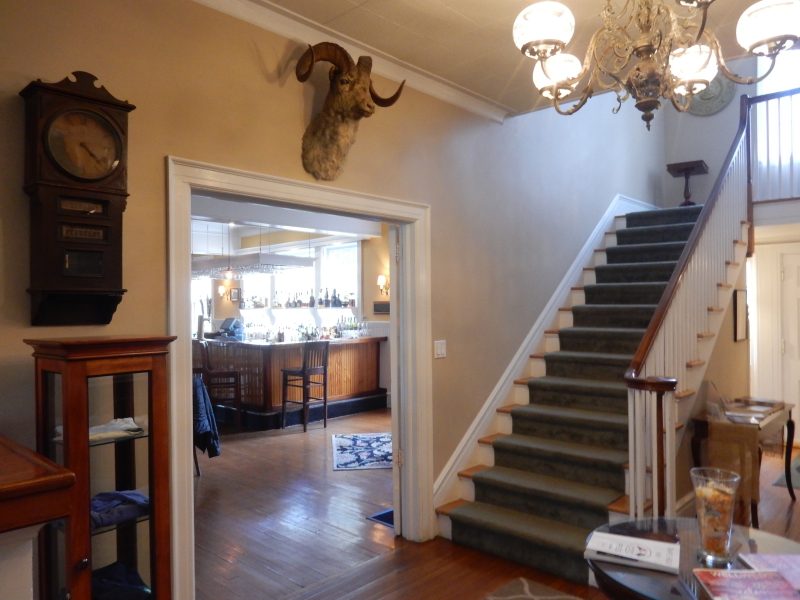 The lobby is cozy and welcoming, with friendly staff, who will either take you right to your room or point you towards the popular bar or a comfy sunroom where you'll find the only television on site.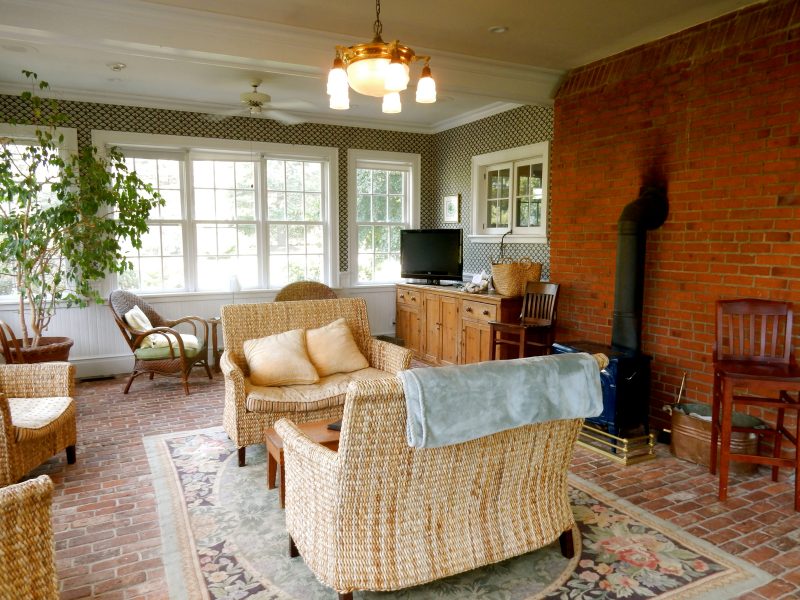 It's easy, breezy, and with a stellar restaurant on the main floor, a self-contained resort. You never have to leave (and in fact, people come here to read, reconnect, enjoy a good bottle of wine, and catch up on sleep).
Rooms at Rams Head Inn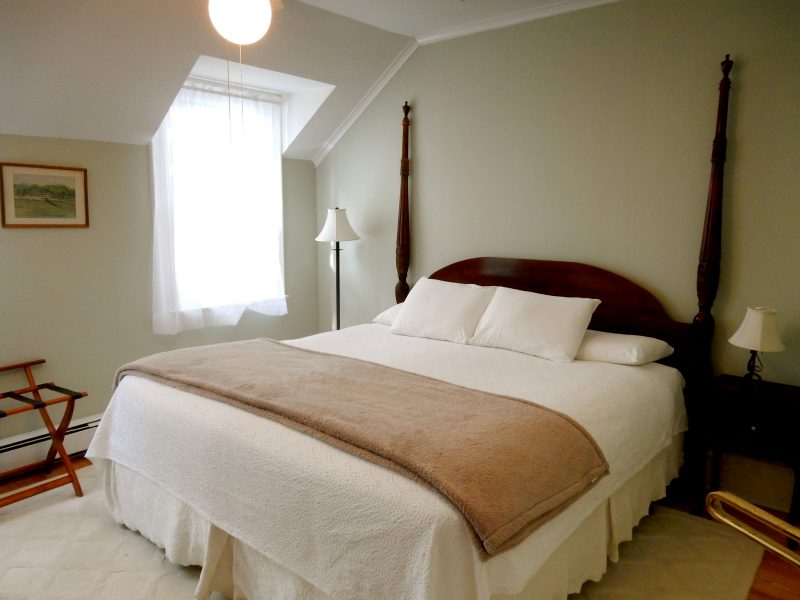 Most of the 17 rooms are small but charming and bright: beds sport white coverlets, a couple of antique pieces, and shear curtains allowing a good amount of sun in.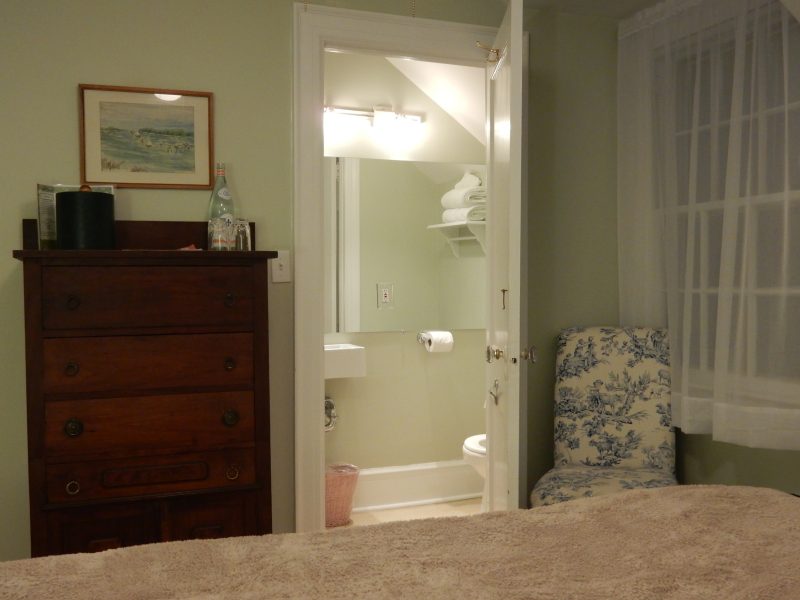 Like many century old inns, some rooms have shared bathrooms, and a few feature private albeit tiny ones (which can benefit from some re-grouting and new floors, but otherwise tidy and clean). The whole effect is like your own personal cocoon.
Dining
From all accounts, food in Rams Head Inn Restaurant is good to excellent, and the bar is a popular hangout – especially on jazz nights. For an optimal experience, though, book a table on the outdoor patio at sunset, and drink in wine and bay views to feel one with nature.
Property Amenities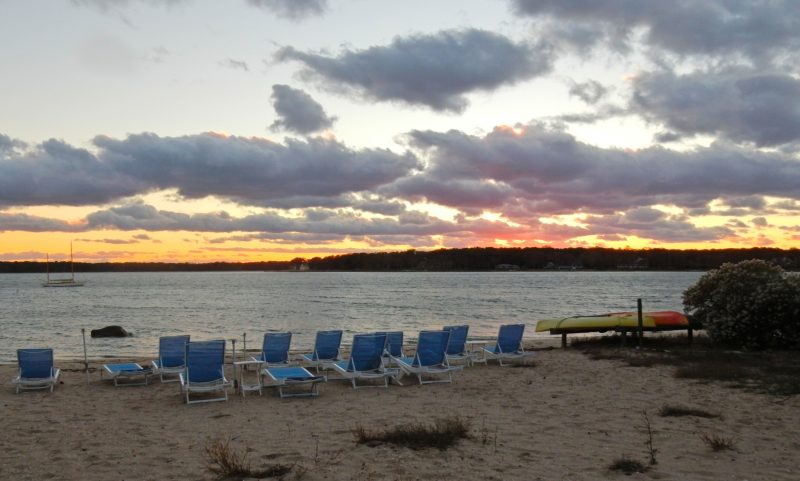 Use of small sailboats, kayaks and SUP's, as well as hammocks and chaise lounges are available, complimentary, to guests at the 800 ft. beach.
Regulation-sized Bocce Court
Tennis Court
Wi-Fi
Full Bar
Private Dock for guests who come by boat located at the causeway.
Just the Facts
In high season, shared bath $150 per night weekdays, $195 weekends, private bath $275 weekday and $325 weekends. Two bedroom suites $350 weekdays, $425 weekends. All include continental breakfast, wi-fi and use of property amenities. For offseason rates, contact the property.