Last Updated on
870 7th Ave. New York, NY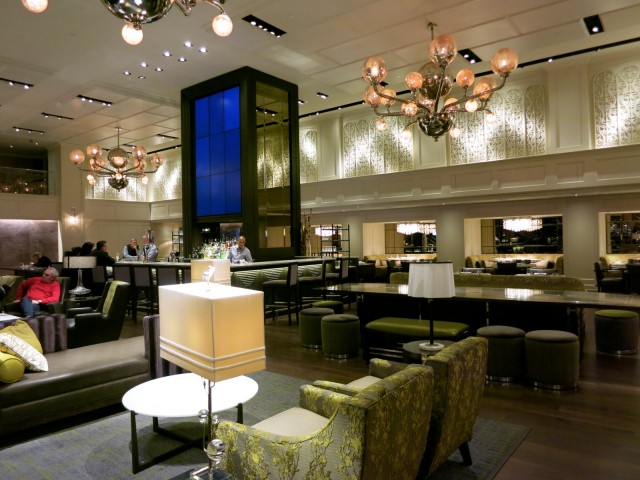 How do you get to Carnegie Hall?
Stay at the newly refurbished Park Central Hotel and walk across the street.
Yes, this former way station for Hollywood stars (Mae West and Jackie Gleason) and First Ladies (Eleanor Roosevelt, who kept a suite here), known in the past as the New York Sheraton and Omni Park Central is now a competitor once again in the realm of upscale mid-price mid-town New York City hotels.
Park Central Hotel Guestrooms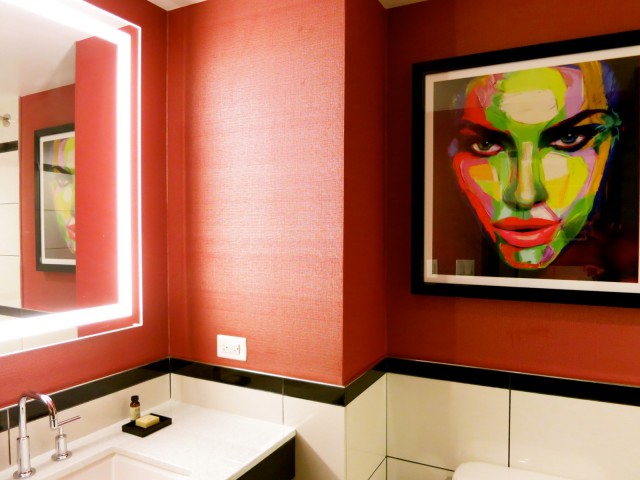 Rooms, large by NY City standards, have been updated in a modern gray palate, with plaid carpeting, judicious use of chrome, and artwork and photographs reflecting Manhattan in all her moods. Bedding is appropriately delish – high-count linens of course – and the lamps on side tables feature outlets for laptops and phones. No more scrounging around behind the bed for plugs. Bathrooms are small but eye-catching with textured brick-red wall coverings, a vivid pop-art portrait, large shiny porcelain black and white tiles (designed like piano keys in homage to Carnegie Hall), and saints be praised, a large mirror with built-in light.
Park Central Hotel Public Areas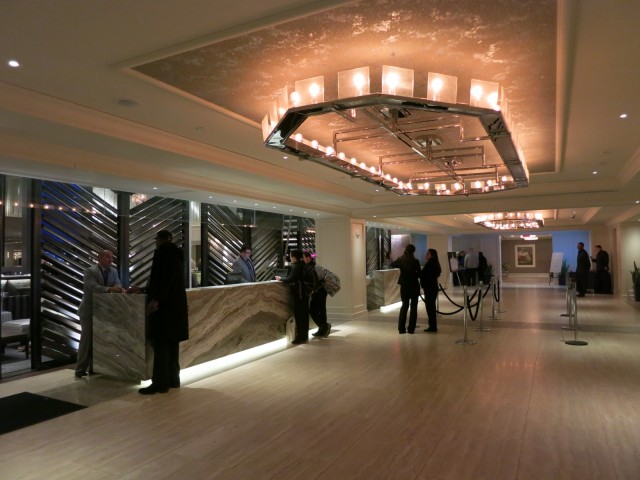 Though at first the marble lobby seems a bit sterile, continue behind the reception desks to find a soaring gathering space/bar (Park Lounge) – so aesthetically pleasing, it is sure to become a destination unto itself. Plenty of upholstered seating, a couple of wing-shaped communal tables with surface outlets (perfect for laptops), and four humungous chrome and blown glass ball chandeliers above: the space invites guests to read, talk, and drink.
Rooms from $131 off season.