Last Updated on
Over a hundred years old, this lakeside golf resort still awes Cooperstown visitors. After its $34 million restoration about ten years ago, the Otesaga was voted one of the top 10 US Golf resorts by Conde Nast Traveler. The ambiance remains "old-world" with wait-staff in formal garb – women in black frocks with white aprons, men in vested suites.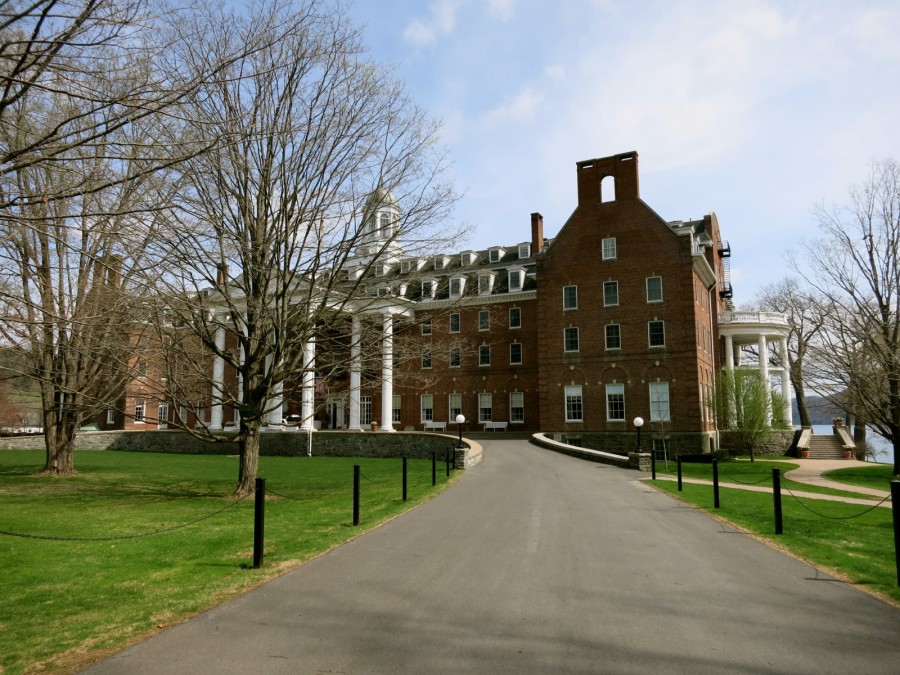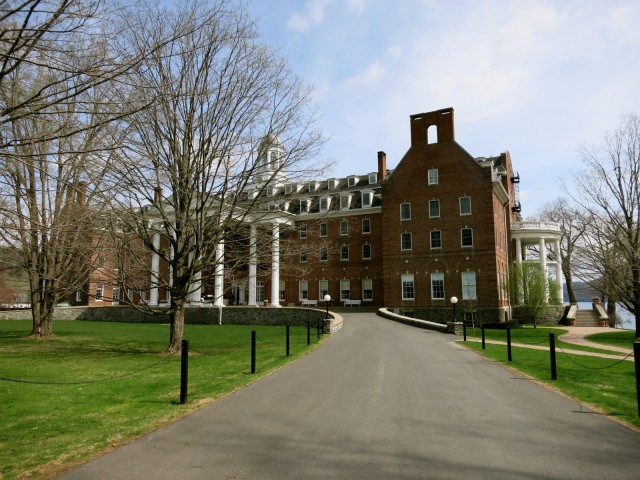 I drove up to the red brick Georgian hotel, walked in, and was immediately drawn to French doors that open from the lobby to a veranda lined with rocking chairs.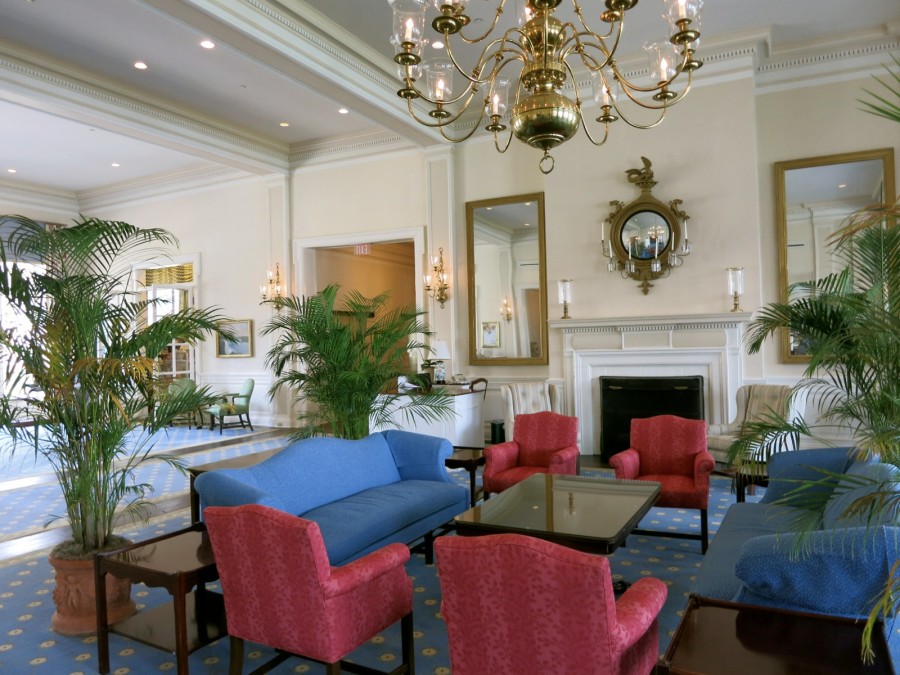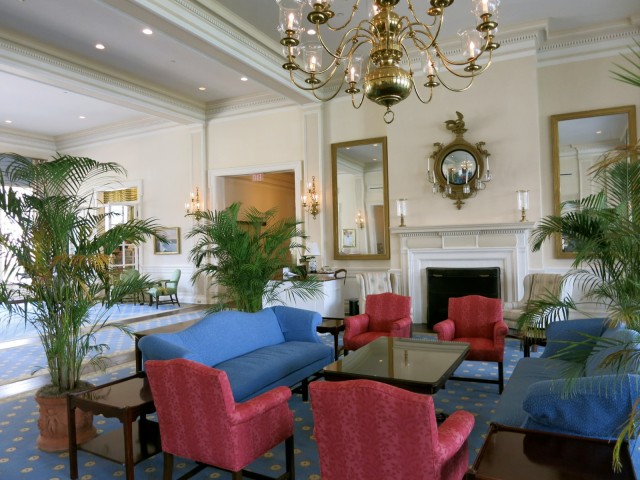 This is where I wanted to stay, and I was not alone. The view is dramatically stunning, especially at sunrise and sunset. On temperate nights, you'll find couples, business groups, and solitary guests sipping drinks, reading and gazing in wonder at the lake and 18th hole of the resort's Leatherstocking Golf Course.
Rooms at Otesaga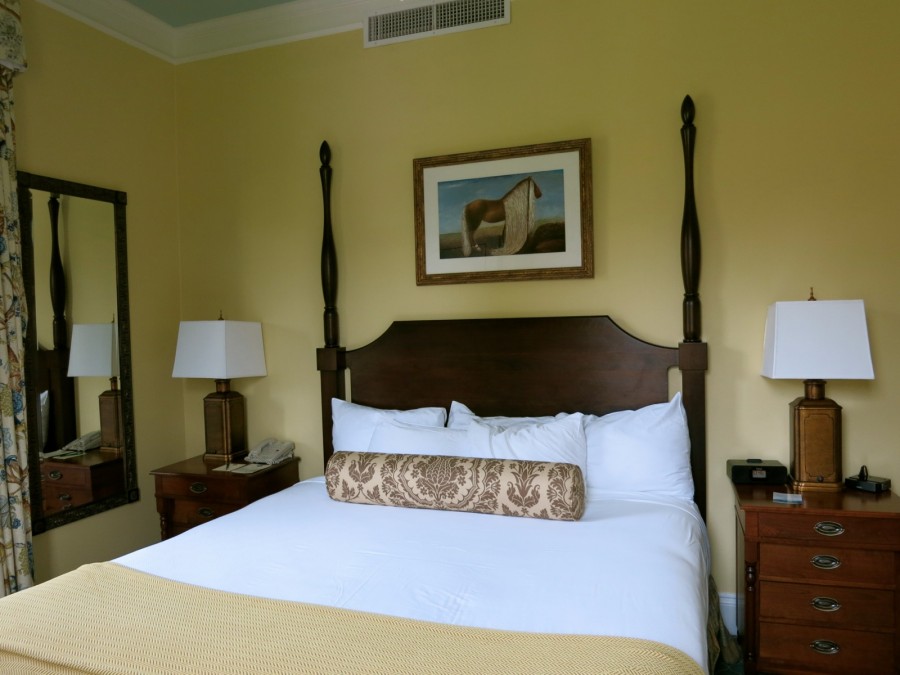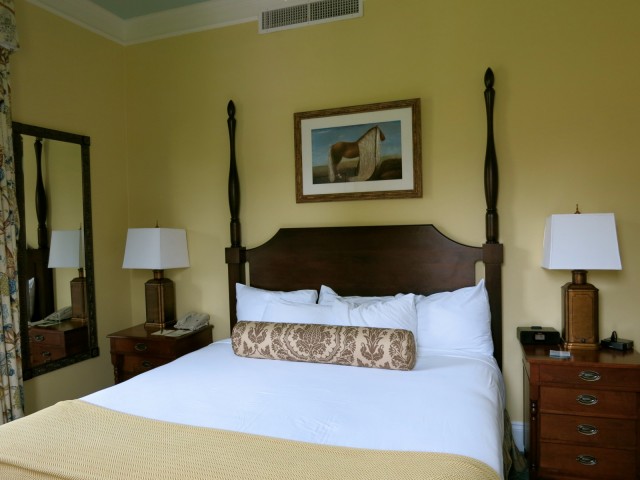 Rooms and suites are of the "well-appointed" traditionally elegant variety – pastel colored walls show off period portraits, floral prints, art and reproductions from Cooperstown's Fenimore Art Museum. The flat-screen HD TV is one of the largest I've ever seen in a hotel – it takes up practically a whole wall.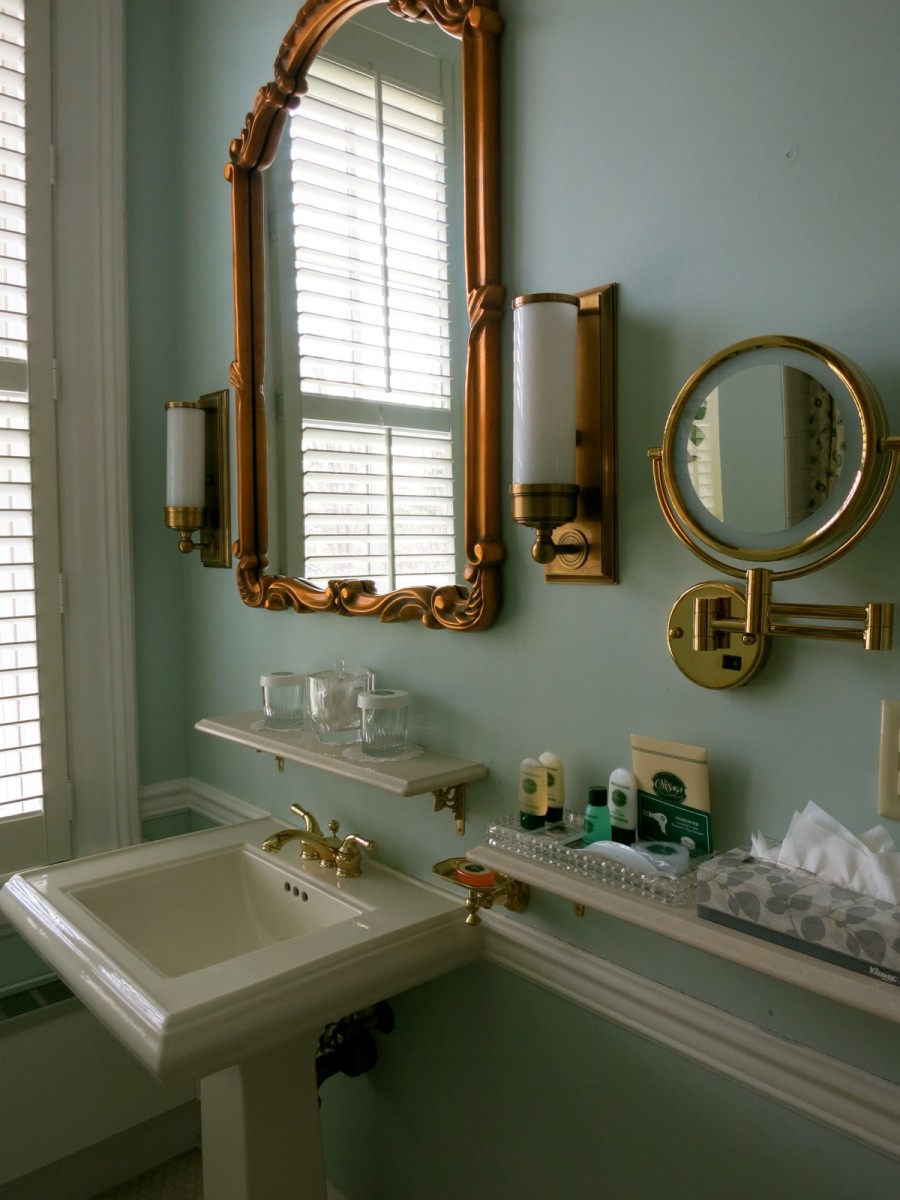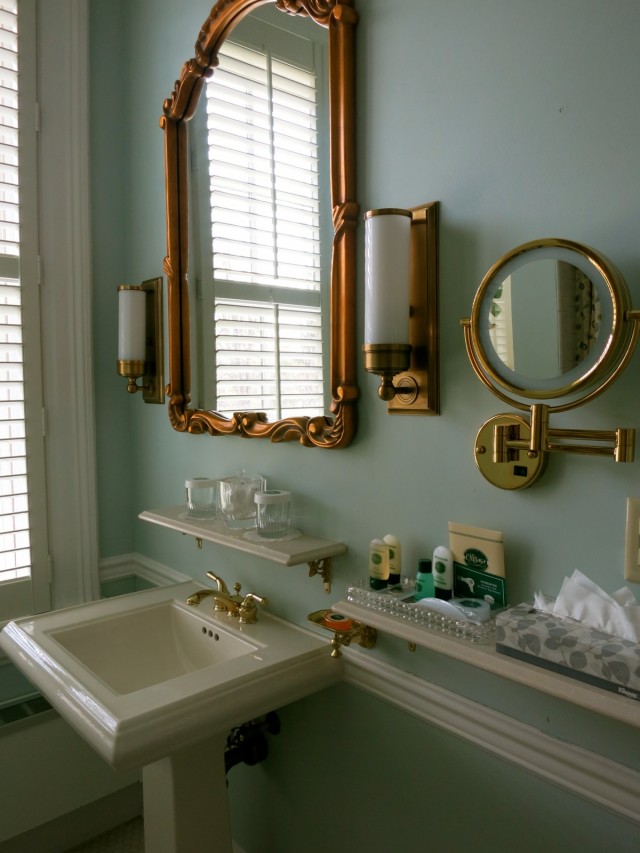 Bathrooms are small, but adorable – with high-end fixtures, towels and amenities.
Dining at Otesaga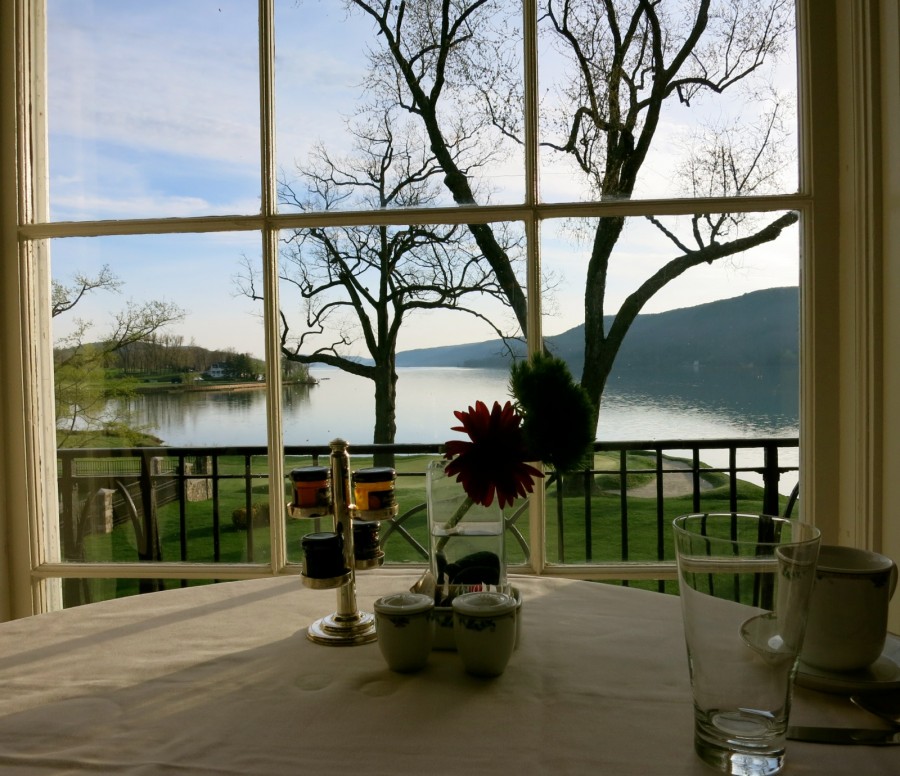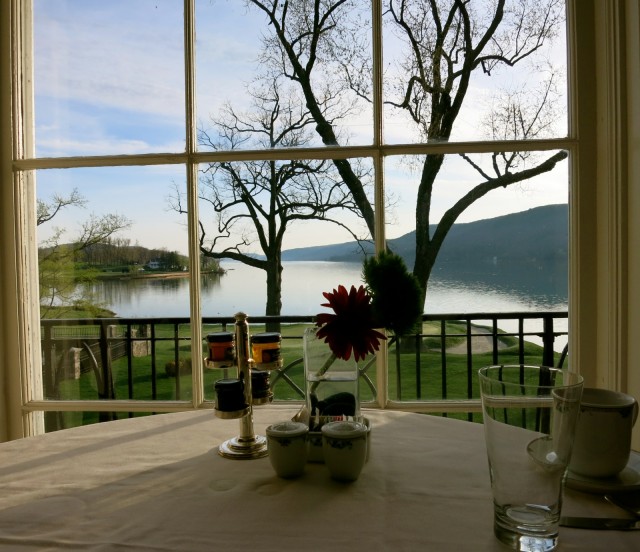 A bountiful buffet breakfast is served each morning in the resort's largest restaurant, Glimmerglass, which provides guests with one of the best breakfast-time views you'll ever find anywhere (if you can score a table near a window). Long after you've finished eating your custom-sauted omelet, you'll want to linger just for that view. You'll find a good meal there for lunch or dinner as well, though you may want to check out the Hawkeye Bar and Grill downstairs for more casual fare.
Otesaga Amenities and Activities
Golfers will want to play the arguably challenging 18-hole Leatherstocking Course and can wave to their non-golfing friends, happily sipping drinks on The Otesaga's veranda, from the 18th hole.
Swim in a heated pool or in the lake itself. Or rent a canoe, rowboat or paddleboard from a lakefront shop. You can even fish in Lake Otsego, one of the finest deepwater fisheries in Central New York, if you have a fishing license. And even if you don't, you can procure a license at the hotel. That's service.
Just the Facts
Room and suite rates, including complimentary afternoon "tea," (from 4-5), bottled water, and free wi-fi range from $300-$550 per night.