Last Updated on September 24, 2022 by Editor
Day in and day out, readers consult GetawayMavens.com on all matters Northeast Weekend Getaways. At any given time when not writing, we're off, carefree, discovering the next best little 'burg, oddball attraction, or cool boutique hotel.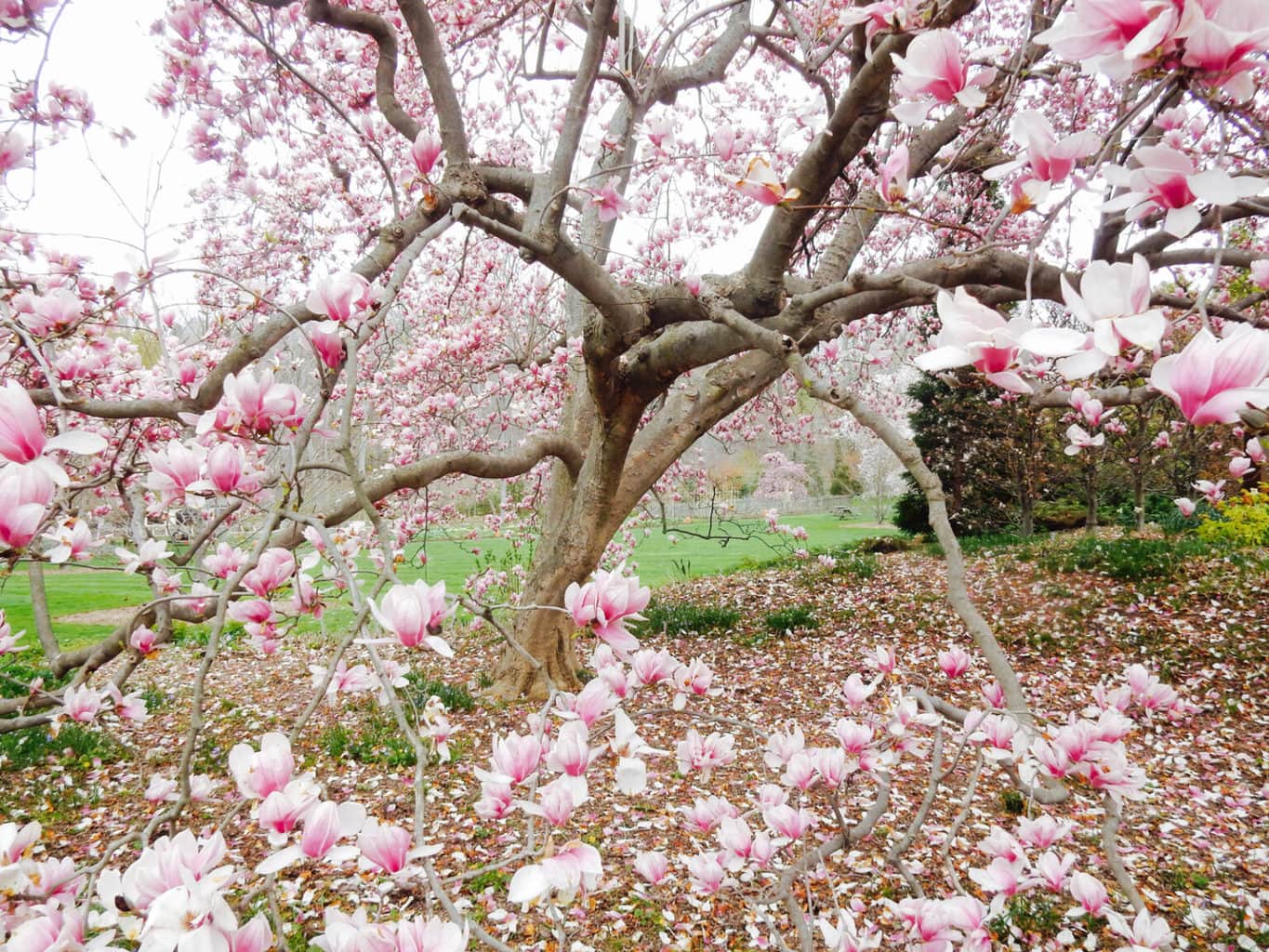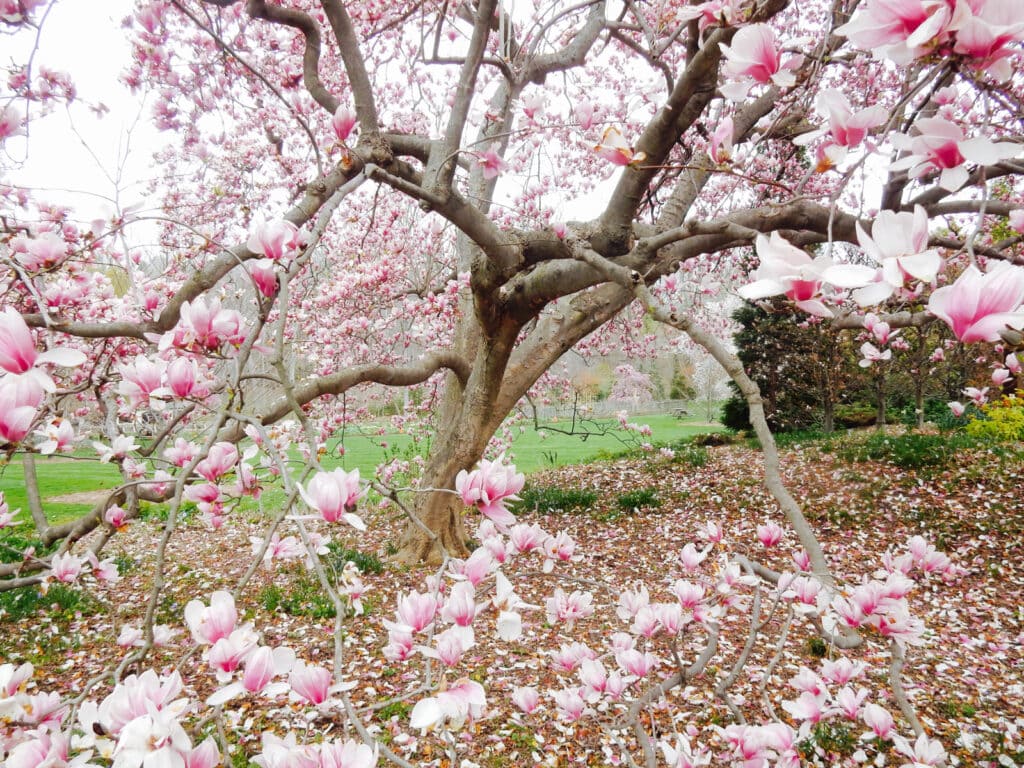 However, due to COVID-19, all that is on hold.
Getaway Mavens Now the Stay At Home Mavens?
Lately, Martha Stewart was deemed the "Professional Homebody." Convenient for her, she can putter around in her garden and kitchen to her heart's content and still be true to her destiny.
But me? I get in my car and drive places for a living. For goodness sakes, "Getaway" is part of the title of my life's work. So now what?
A friend suggested I should rename our blog, Stay At Home Mavens
Fat chance.
I'm not a DIY'er or great cook. And I've killed every living plant gifted to me. So, gardening is out of the question.
(Although, re: DIY'ing, I have to say that this NY Times piece: Make Your Own Coronavirus Pinata did appeal to me. If I still had kids at home, we'd have certainly made it together. And then destroyed it, gleefully.)
Lock-Down City
I've got to make the best of the same frustrating situation that everyone else is in. Holed up. Lockdown-city. Suspended animation.
This Forced To Stay At Home Maven is primed for exploration, but stymied by a critter I can't even see.
Unique Challenges for Travel Writers and Northeast Weekend Getaways Experts
It's no great surprise that travel writers have unique challenges in the age of the coronavirus. It's not like we can "phone it in." Or, "Zoom it in" as the case may be.
Travel requires immersion, interaction.
How can we replicate that immersion at home, virtually?
Well, the thing about travel journalists who've been doing this awhile is that we can roll with the punches, professionally speaking. Not only do we have to be very organized, we've got to be serendipitous as well.
In other words, we must be versatile when blindsided by, say, a world pandemic that calls into question every Travel Bucket List item that requires human, or even inanimate object, contact. Kiss the Blarney Stone? I think not. And, I think not forever and ever more.
Will things get back to "normal?"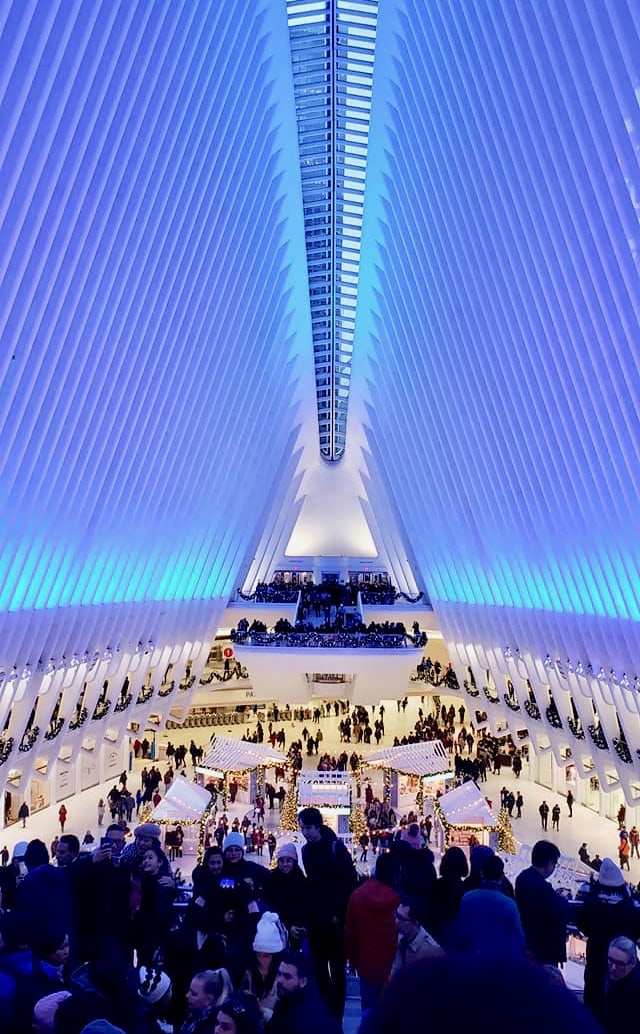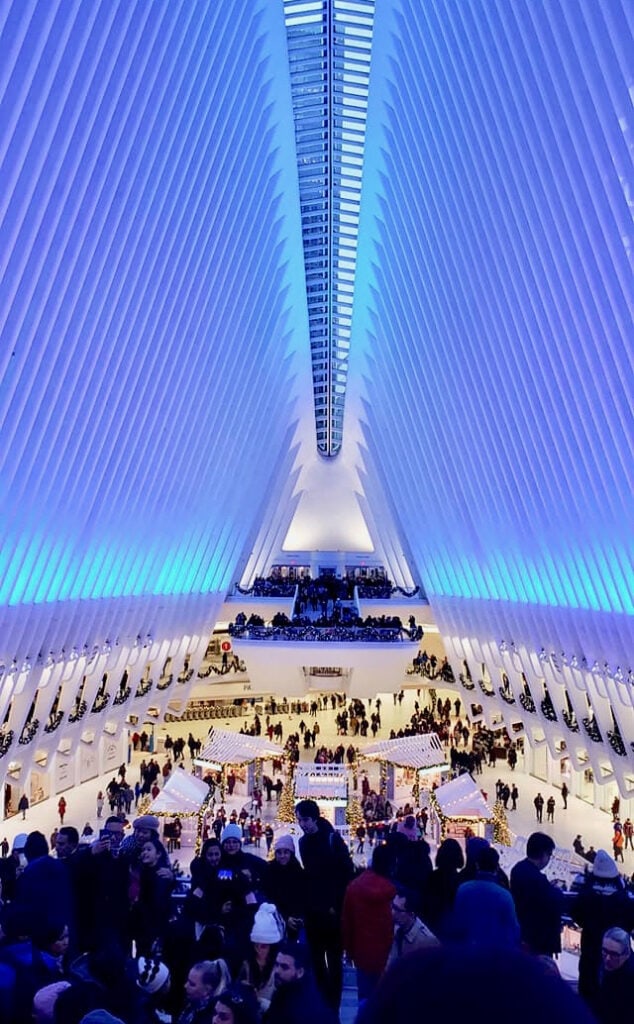 I guess that depends if you believe mankind can sufficiently disinfect mosh pits. Or sterilize New York City subway stations and cars during rush hour.
Or, whether you can obediently stand atop chalk-marked X's on a 3-mile long line to enter, say, Disneyland. And trust everyone else to do the same. With masks on.
So, what have I been doing?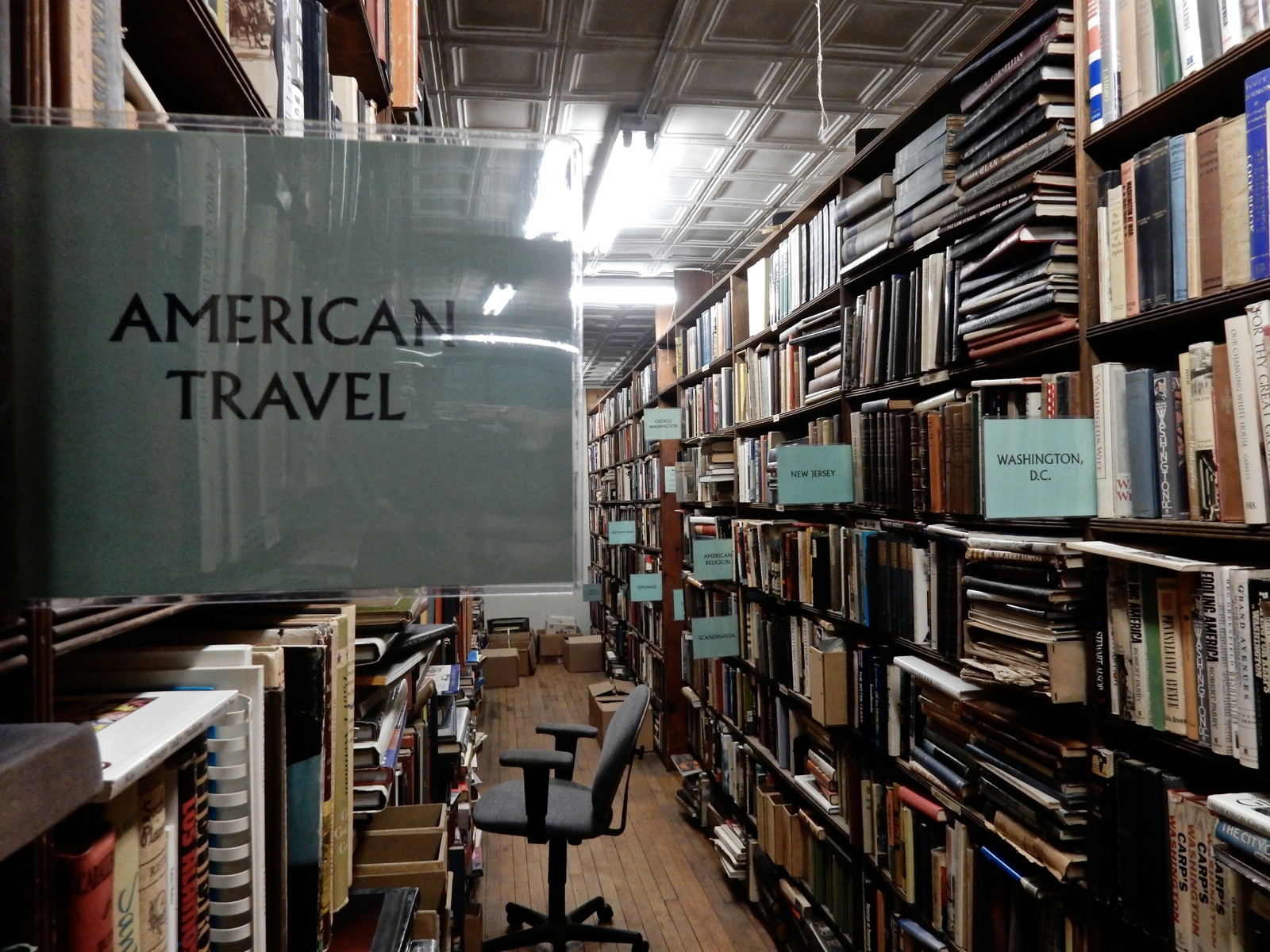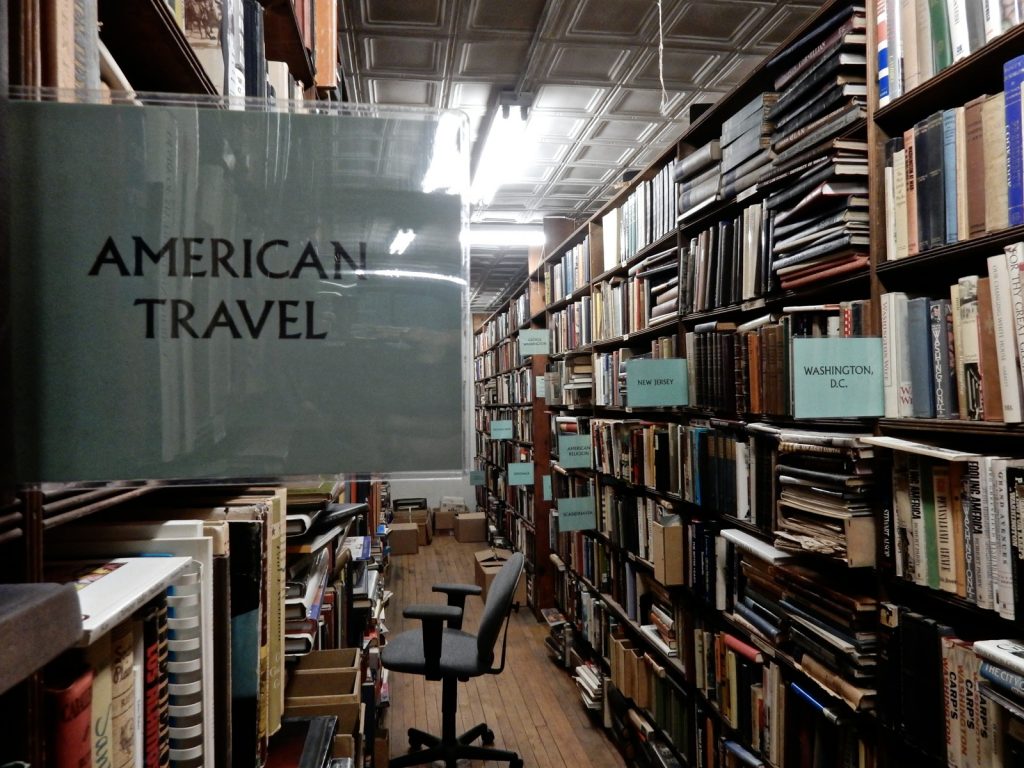 I Read Creative Travel Writers and Bloggers
I've been utilizing the tools at hand, specifically, my laptop and the internet, to learn from travel writers far more creative than I.
To whit:
Since we can't travel farther than our own backyards at the moment, Fodor's contributors have taken to writing hotel reviews of their own closet-sized apartments. These are, in a word, hilarious.
A brilliant travel photographer proved that quarantine is no match for her mind's eye. She fashioned these nature scenes from pantry items.
At least one travel writer, Danah Freeman, braved COVID and stayed at the Four Seasons in Boston. Hardly a leisure trip, Freeman's college-age son was a potential stem cell match for a Leukemia patient, necessitating a stay close to the hospital. The Four Seasons considered Freeman's son an "essential medical worker," and offered an overnight for free. Ever the travel journalist, Freeman took notes and photos of the hotel – and of her own supplies: masks and Clorox Wipes. Not exactly the way a paying customer would like to travel. At least, not yet.
I Watch Famous Musicians Sing With Their Families From Home
This video of James Taylor, his wife, and son singing "You Can Close Your Eyes" made me cry.
I Take Plenty of Walks Outside
Fortunately, I live adjacent to a woodland park. As an added bonus, a river runs through it.
My park is perfect for Forest Bathing, which, according to this article reduces anxiety and promotes health. I've known about Forest Bathing for years, but have finally put it into practice on a regular basis. Does it work? Well, so far.
I Cook With Celebrities
I'm getting pretty good at soups. It's the best way to use up the gazillion pounds of produce that my vegan-gluten-free husband purchases at Whole Foods and Costco every week.
But, I also have a soft spot for seeing bold-faced names at home in their kitchens. Take Jimmy Kimmel, for instance. This video of Kimmel making "Pasta Tina" for his kids is both eye opening and heartwarming. I now have a new appreciation for my immersion blender – which fits perfectly in a can of beans. Who knew?
I'm also obsessed with REVERB's Quarantine Kitchen. Musicians like KT Tunstall and members of Guster, Barenaked Ladies, and Dave Mathews Band cook and chat and cut up (a couple of ways) in their own kitchens. This is as low-key, no-drama, as you can get. A great combo cooking and talk show, it's like having a friend over and just riffing at the stove together. Plus, nothing beats watching the creative force behind the song, Black Horse and The Cherry Tree, spiralizing zucchini.
I Go On Virtual Northeast Weekend Getaways
If being there is impossible, then "seeing there" is the next best thing, right? At least that's what tourism boards hope will keep up interest in their locales.
Vermont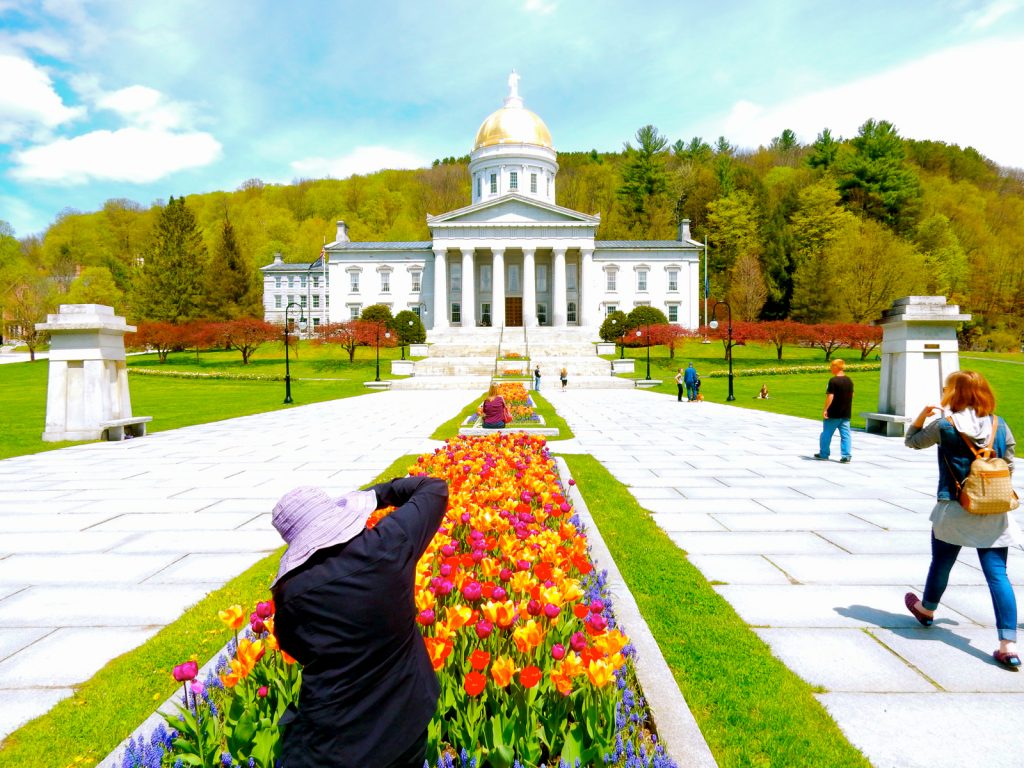 The State of Vermont is one of the best organized in this regard. The Vermont Vacation website invites "visitors" to shop, gather, listen, learn, admire, and experience virtually. You can even "watch" several spots in real time via live camera feeds – including one on Church St. in Burlington.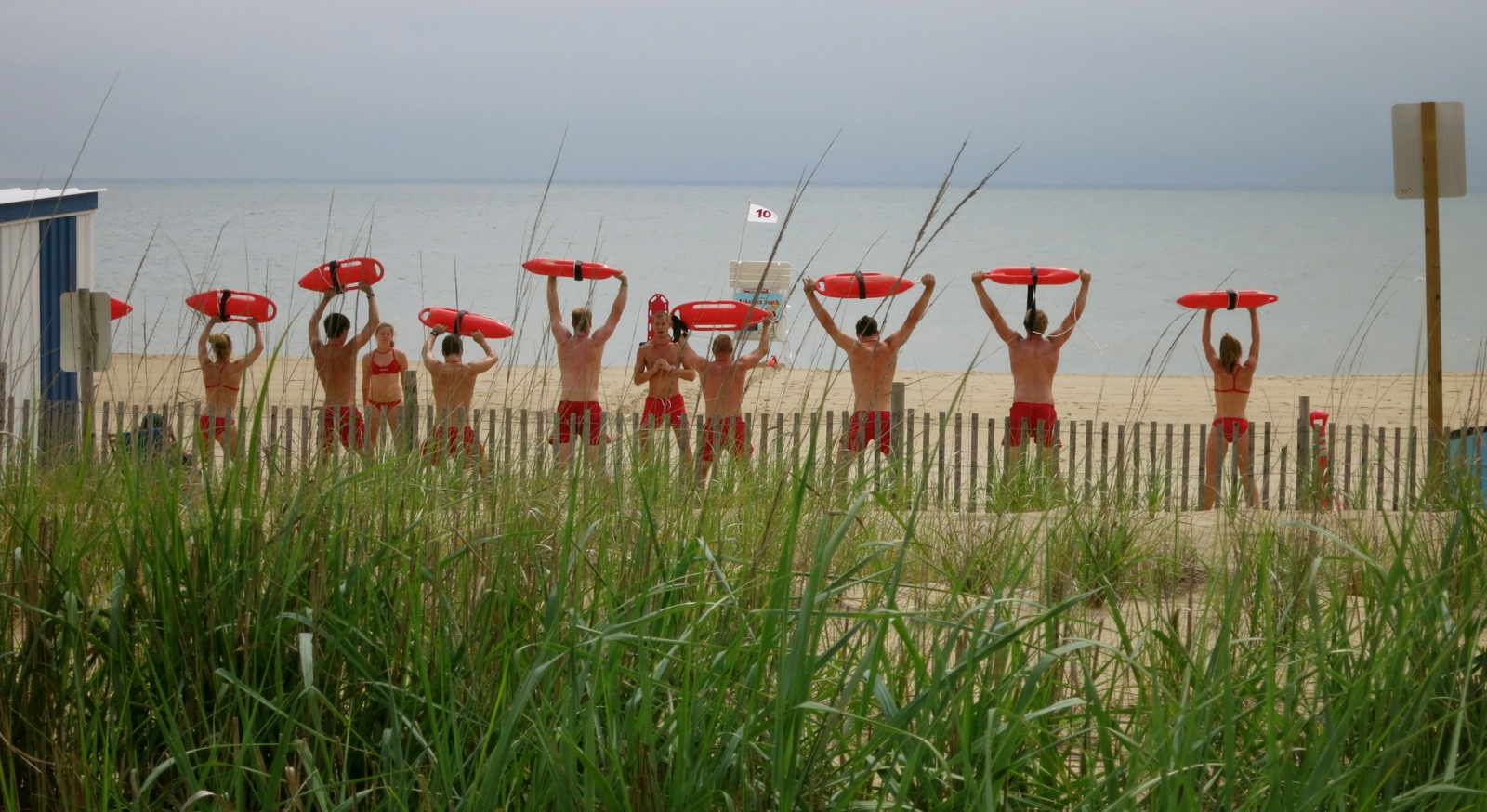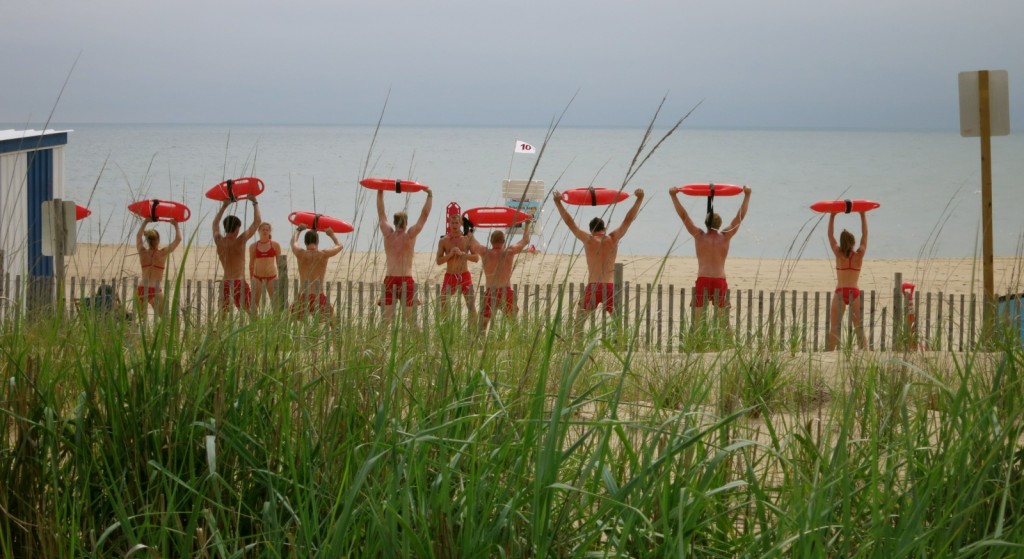 Southern Delaware
We might not be able to hang out in bunches on Delaware beaches quite yet, but we can sure be teased by sandy shores with live webcams all over. Southern Delaware invites you to "Zoom Doodle," partake in online classes, join fun parties, and more. I want to go to there!
Dutchess County NY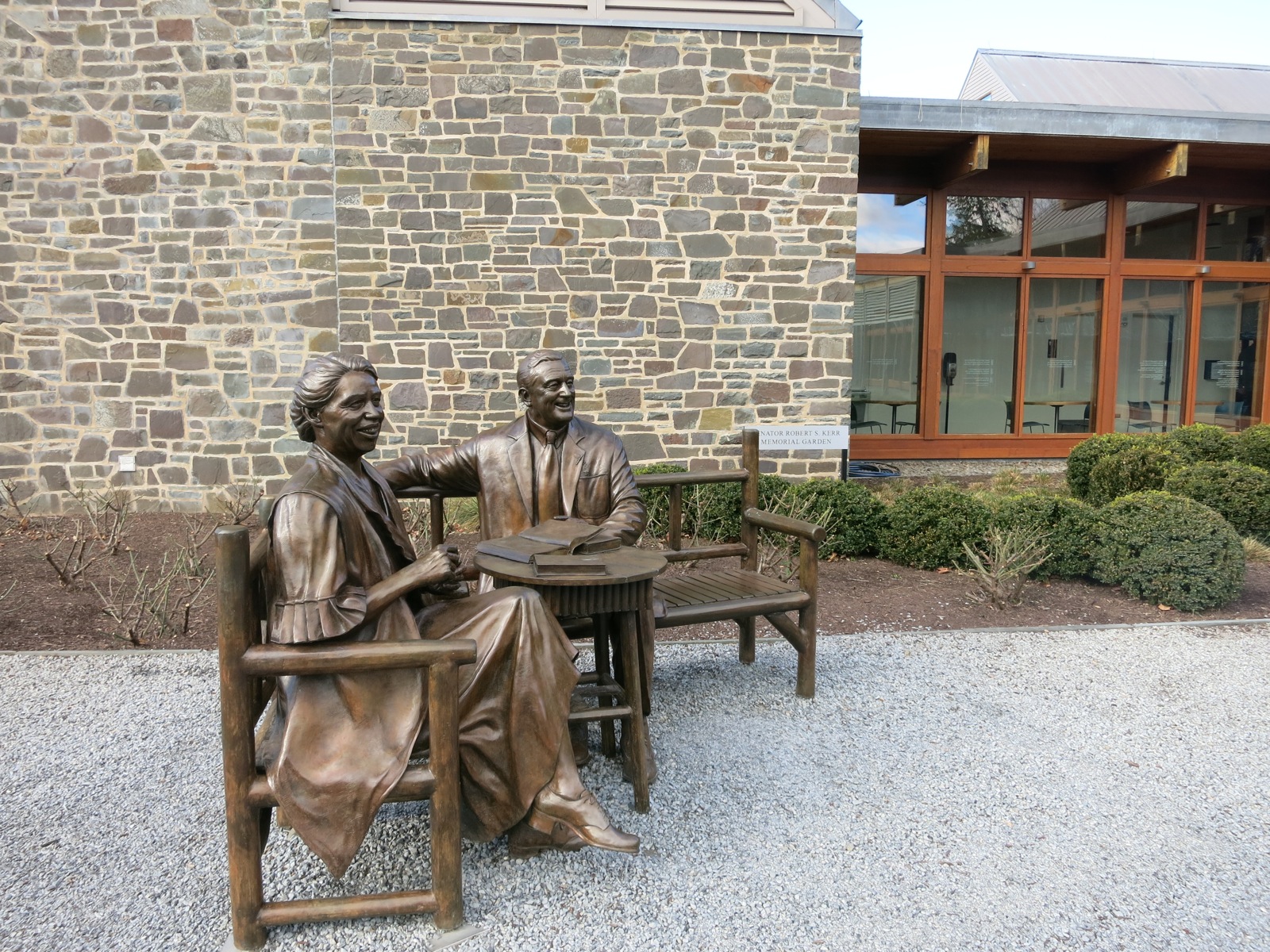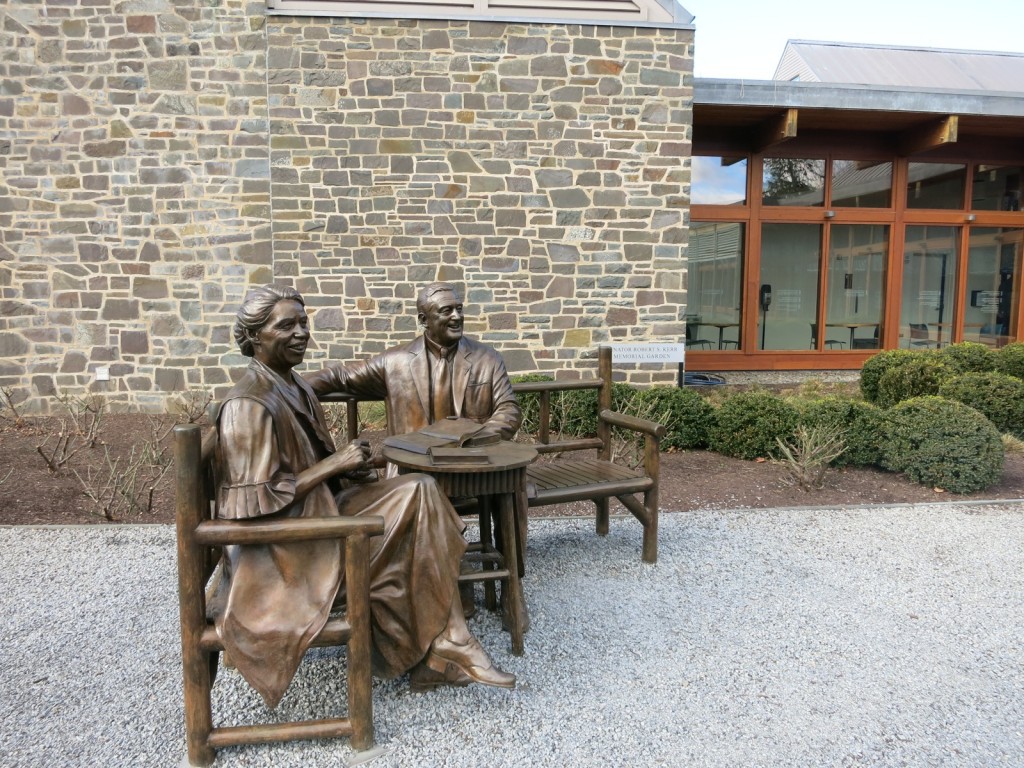 Dutchess County NY also goes virtual. "Tour" FDR's home and library, Eleanor Roosevelt's compound, The Culinary Institute of America, DIA:Beacon, and more, all from the safety of your own couch.
I'm reminded that Our Nation Has Weathered Other Crises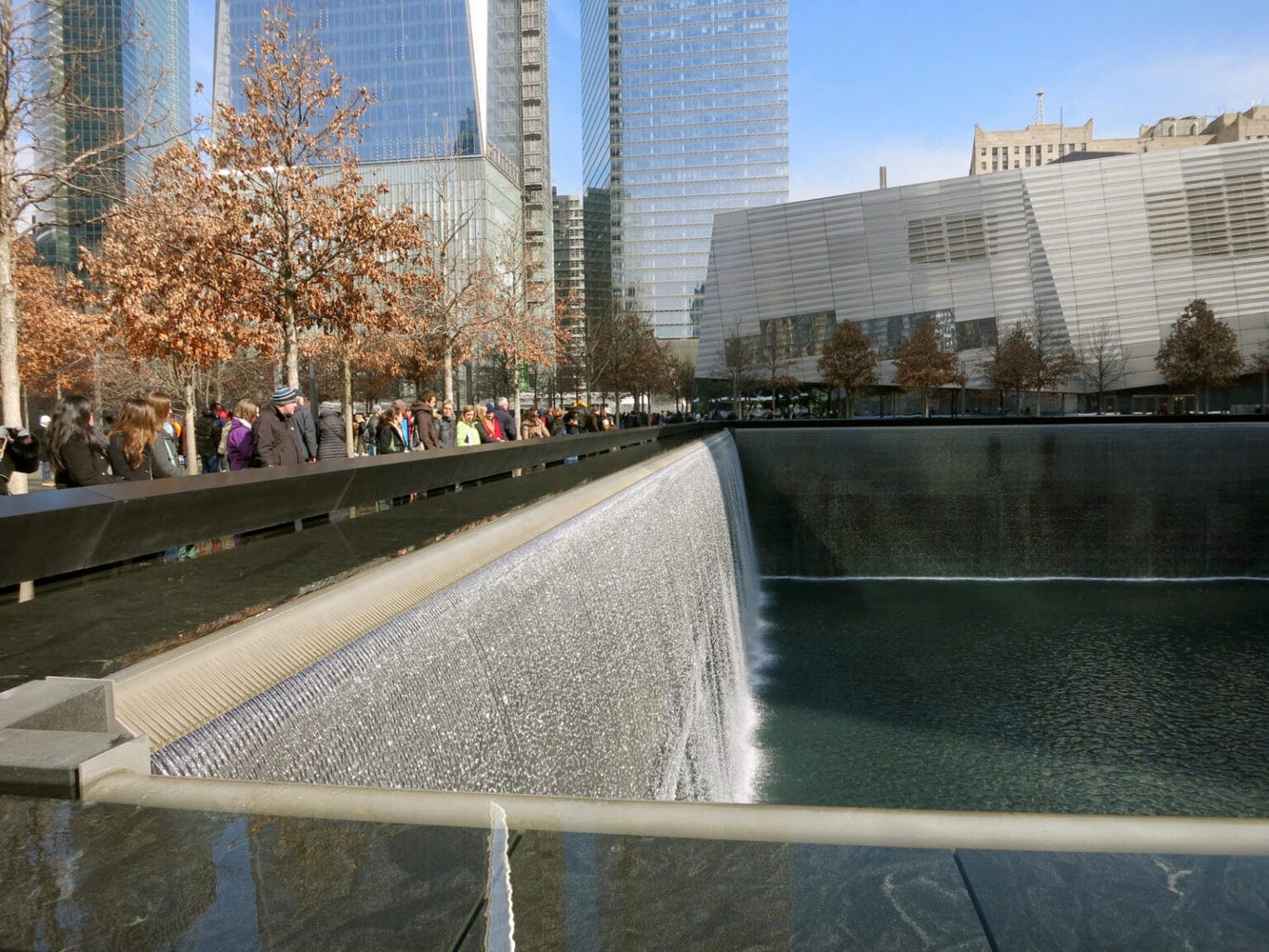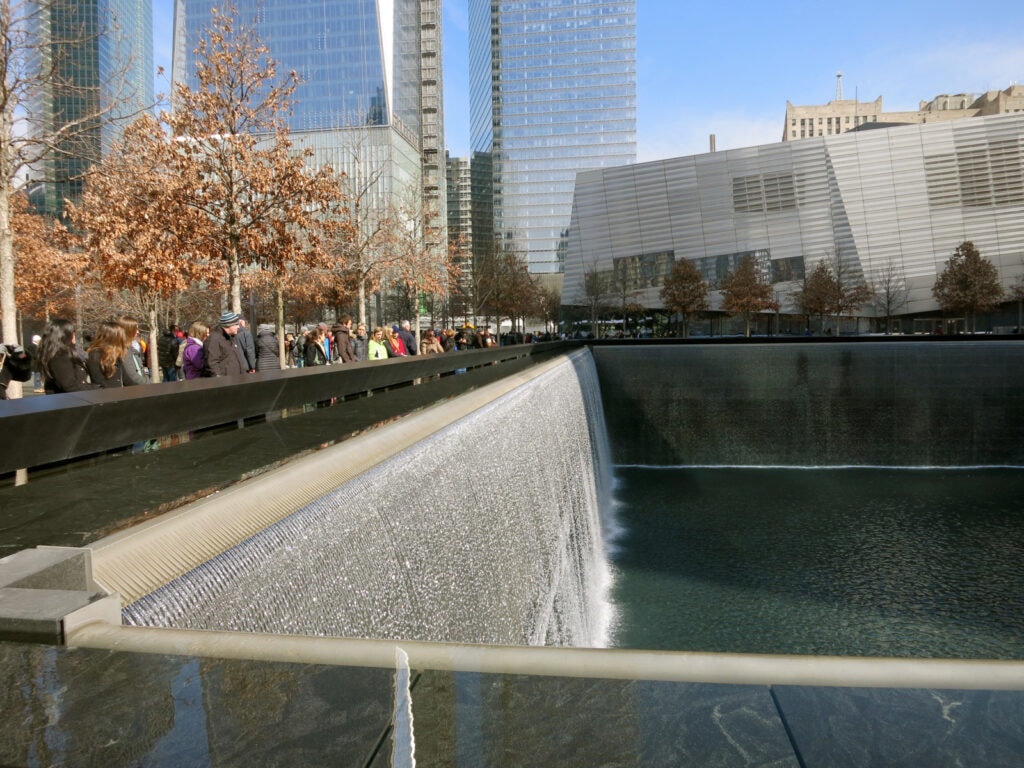 Of course, the most horrific event of our time was the terrorist attack on 9-11-2001. We persevered then, and we will again. I wrote three posts about the places you can find memorials and museums honoring the victims and heroes from that awful day.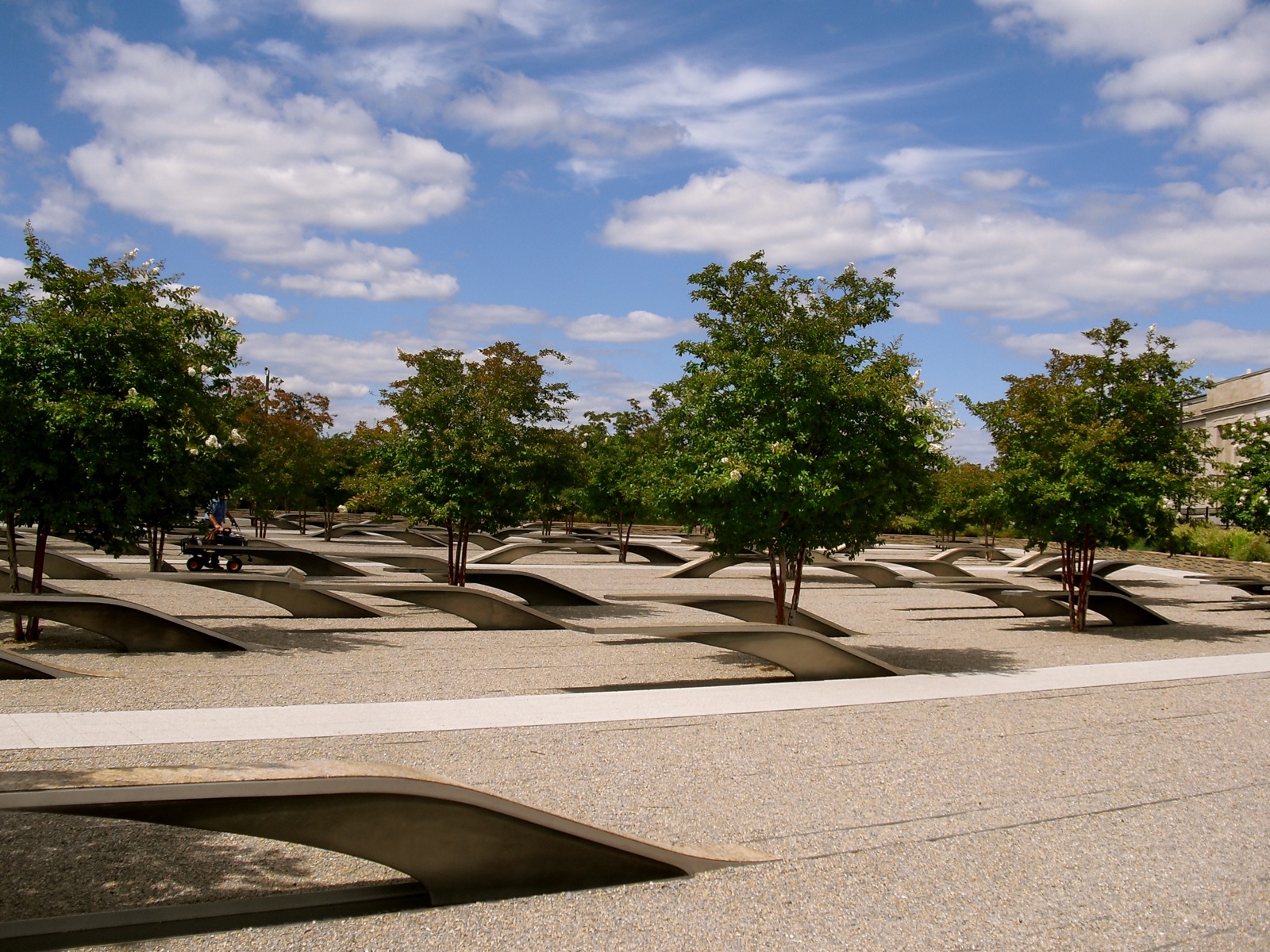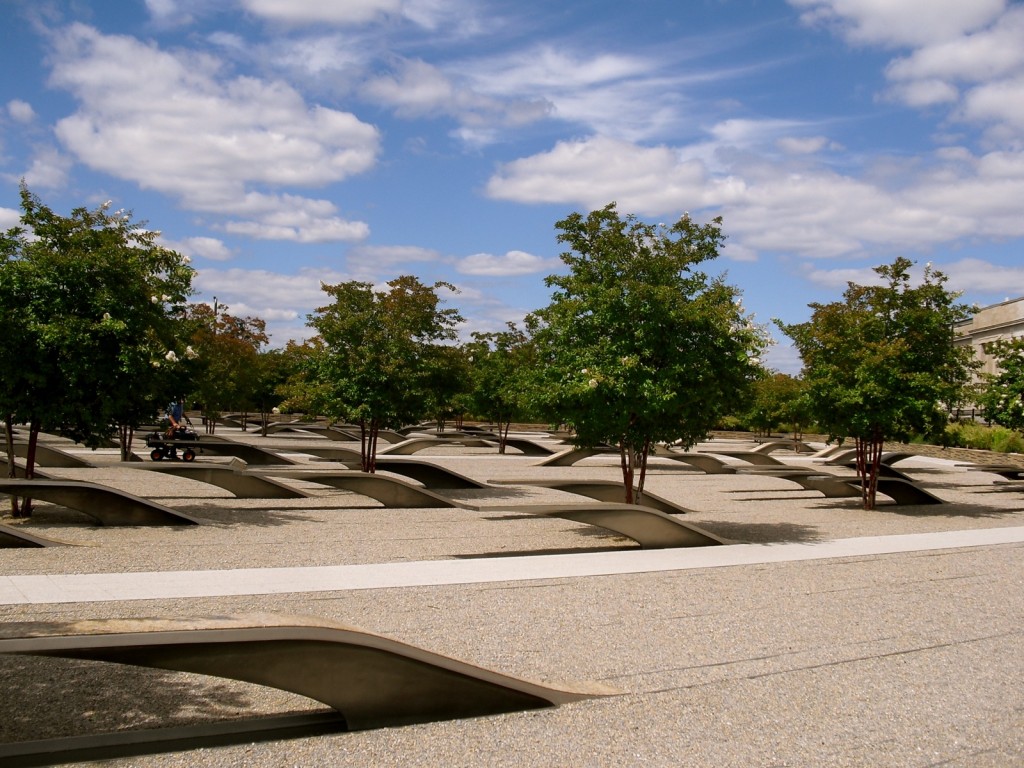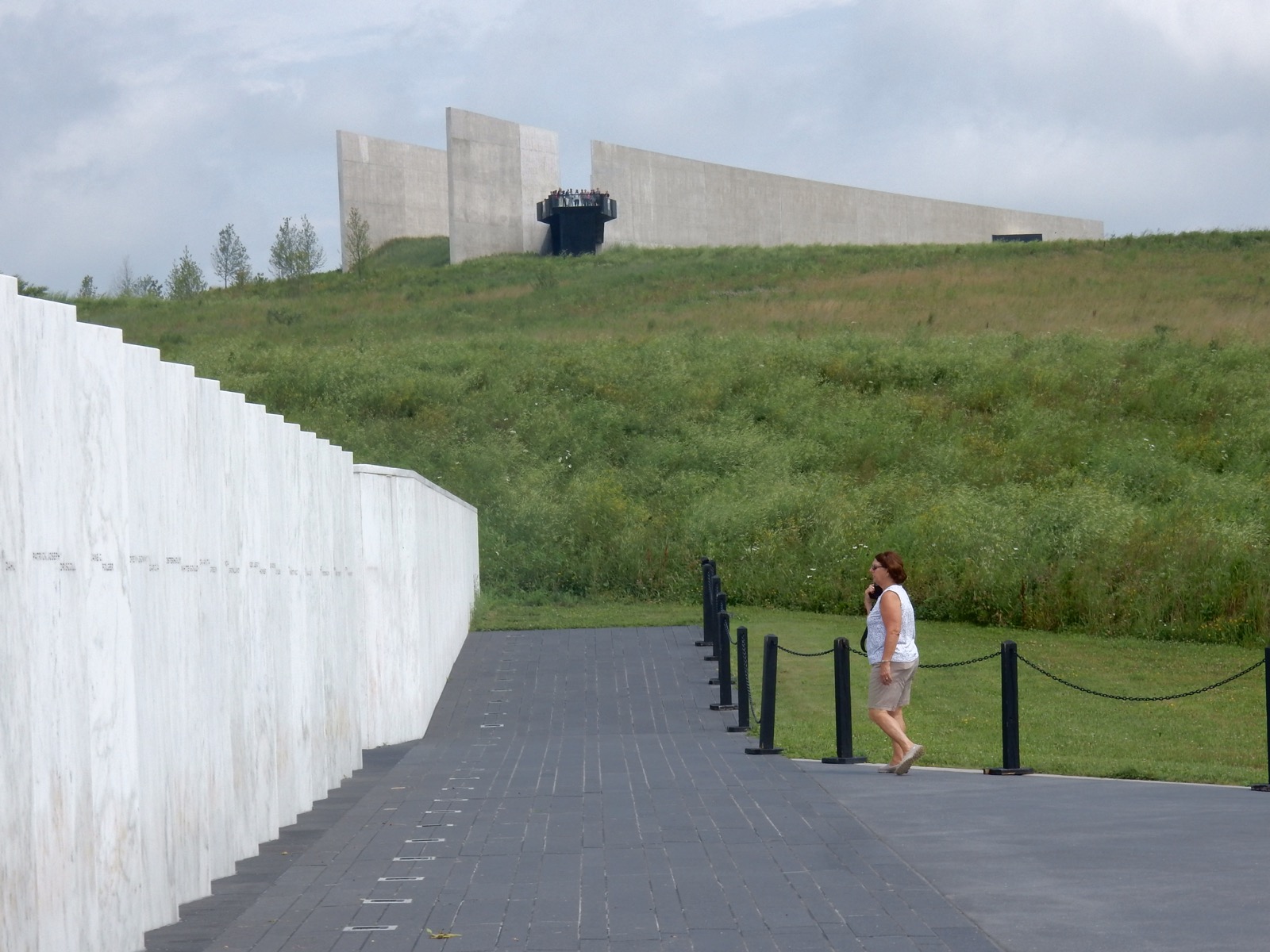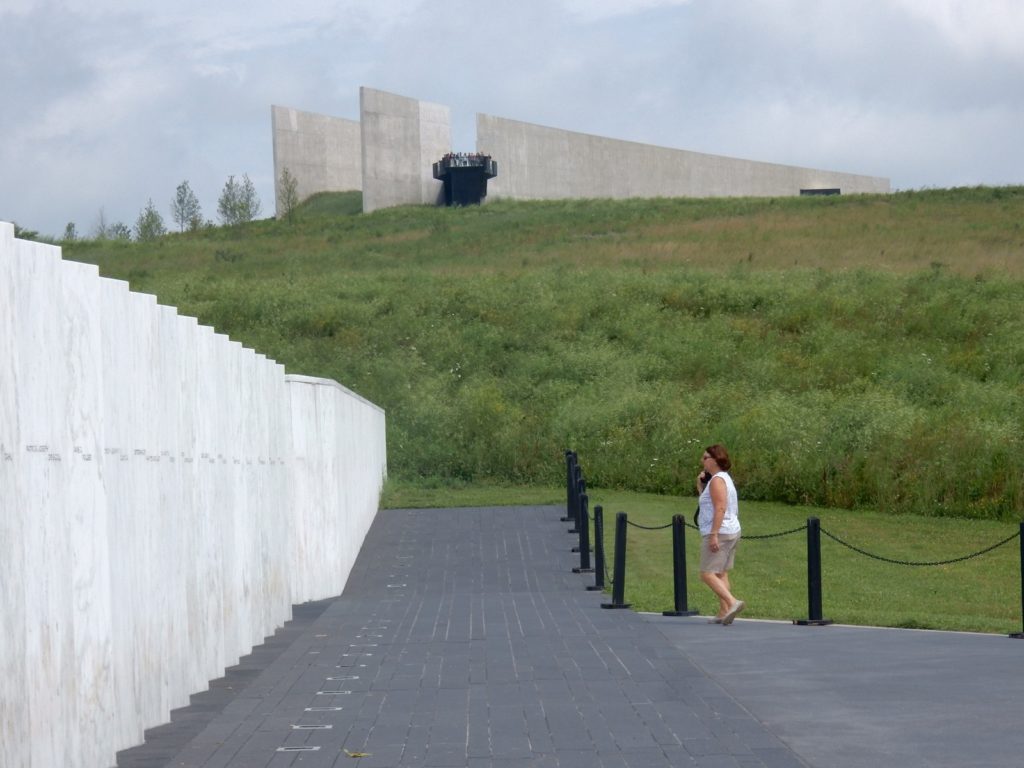 I Put This Virus In Perspective By Remembering Past Public Health Epidemics
Tuberculosis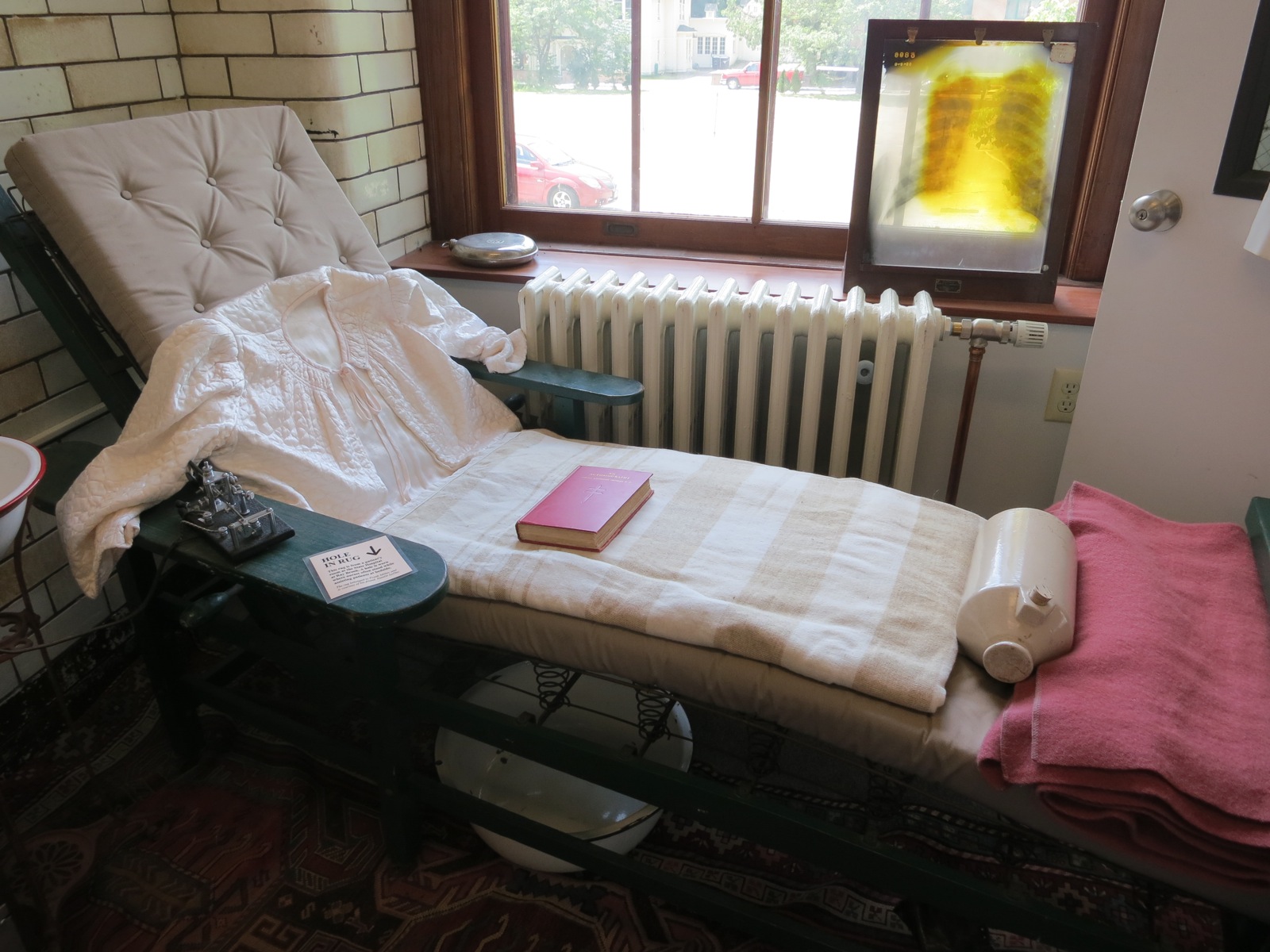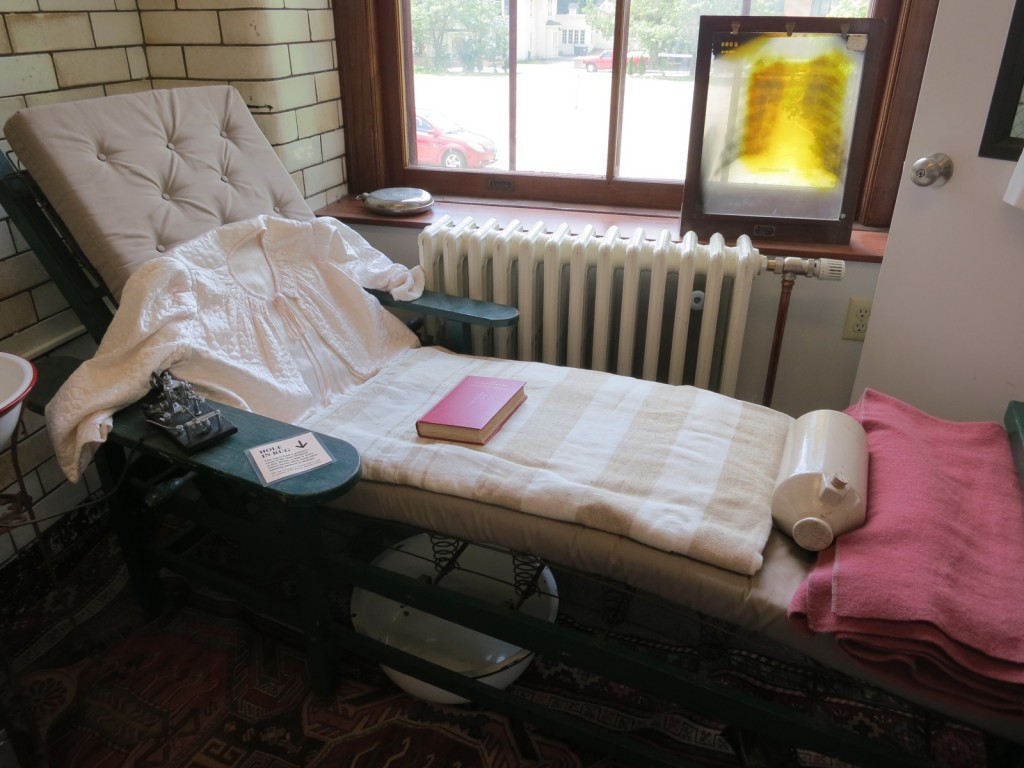 When tuberculosis ran rampant through the country, T.B. sufferers flocked to the small Adirondacks town of Saranac Lake NY. The whole town became an ersatz community hospital and research laboratory. That lab is still there – and the original is open for tours.
Spanish Flu
Atlas Obscura, my favorite quirky travel book and website, published these heartbreaking and poignant missives written during our planet's last major pandemic, the 1918- 1919 Spanish Flu: Collection of Letters.
I'm Drinking Local
Just received notice that recording artist, Post Malone, has cooked up his own brand of French rosé. Called Masion No. 9, it will be released in June 2020.
But why purchase vino from France when you can support local wineries?
Loudoun County VA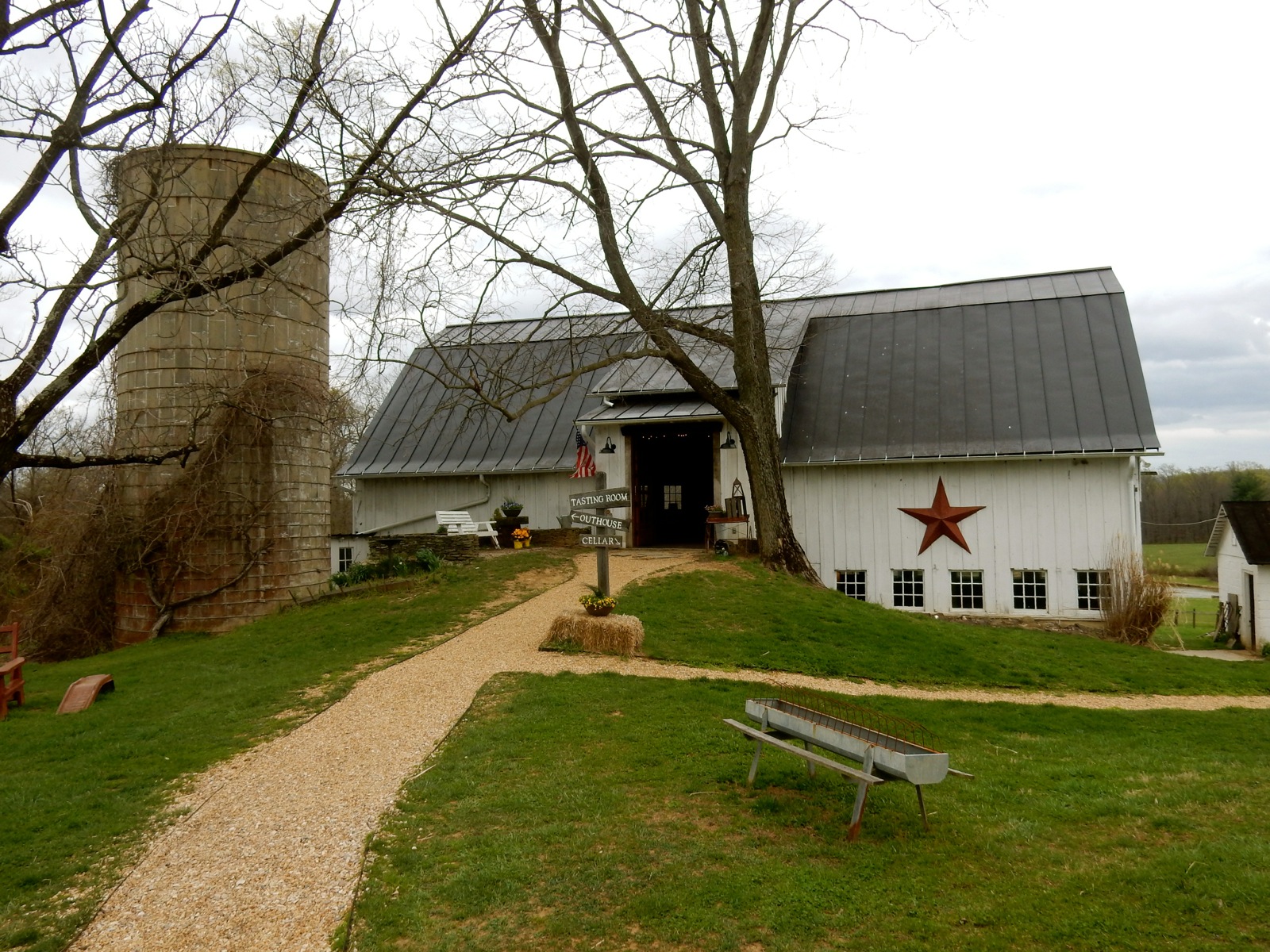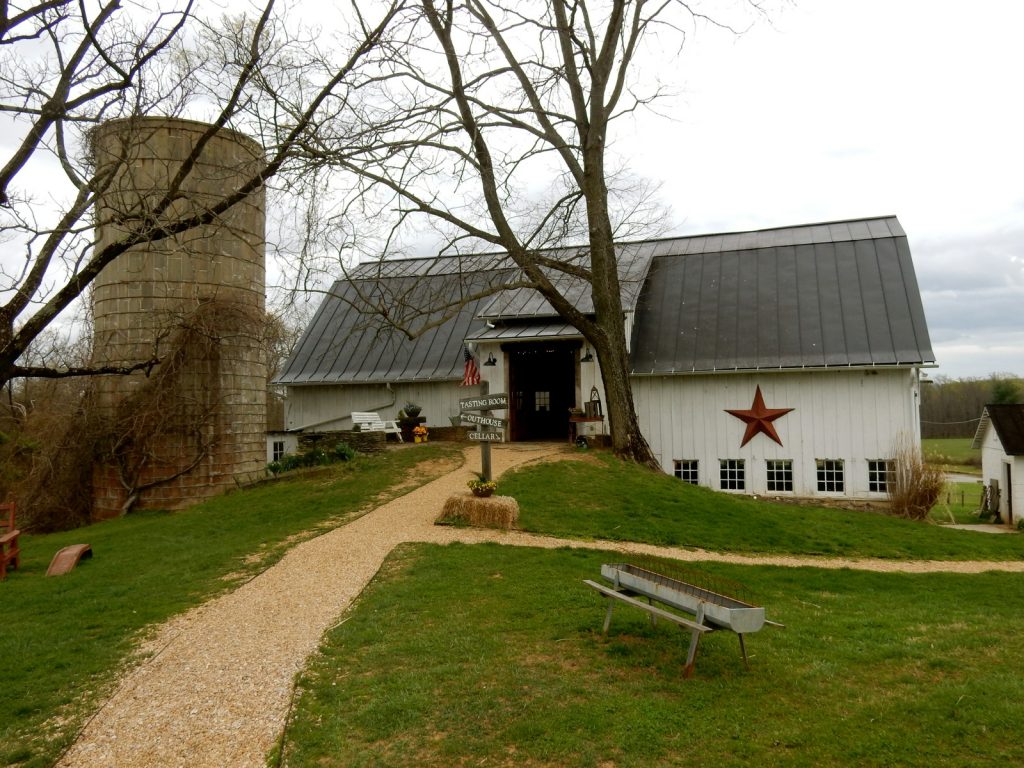 This Hemispheres Magazine piece – Purchase Bottle of Local Wine and Plan a Visit Later -outlines five US wine regions where you can order directly from the vineyard, and then visit later. One region on the list, Loudoun County VA, is among my favorite Northeast Weekend Getaways.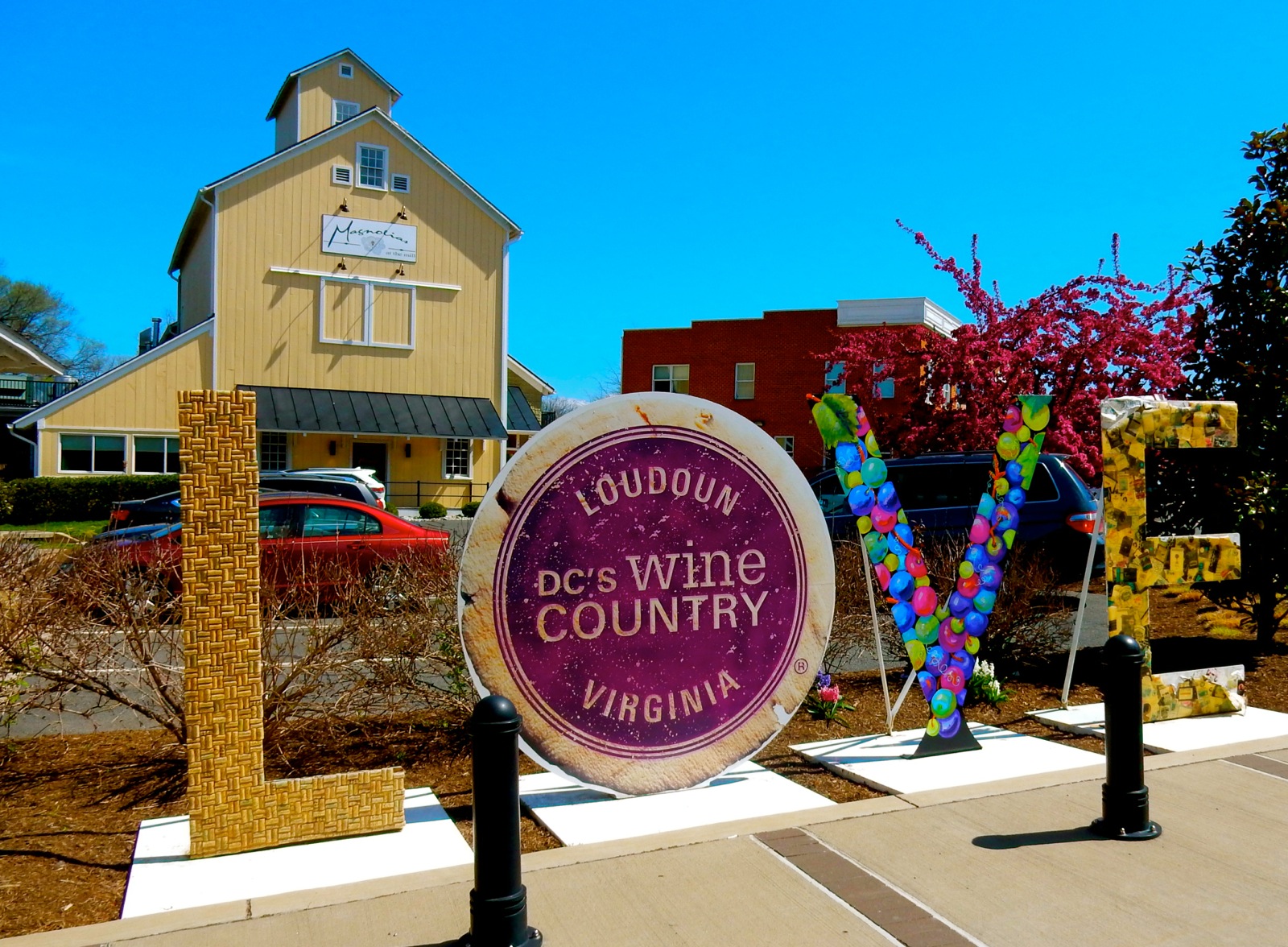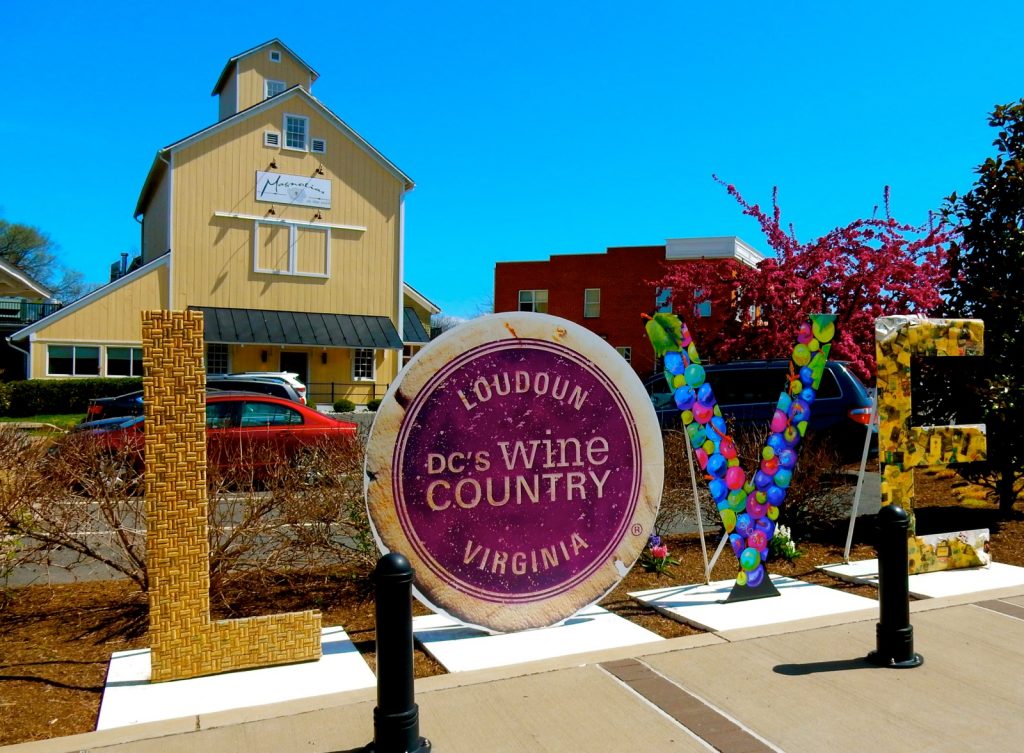 Thomas Jefferson started the craze in Virginia, but it took Italian expertise in the 1970's to refine the vineyards. GM provides the details in this Loudoun County VA post.
Finger Lakes and North Fork of Long Island NY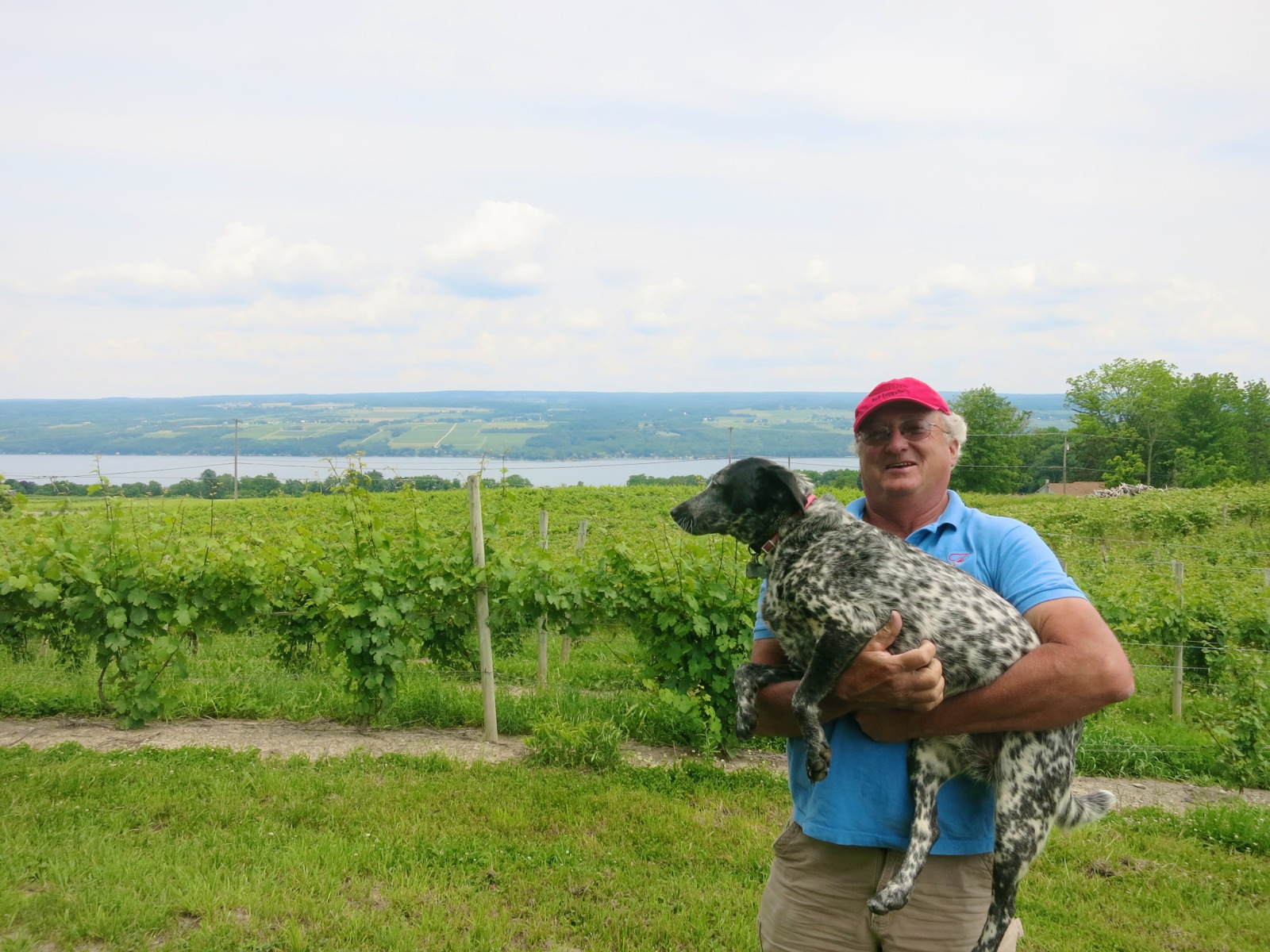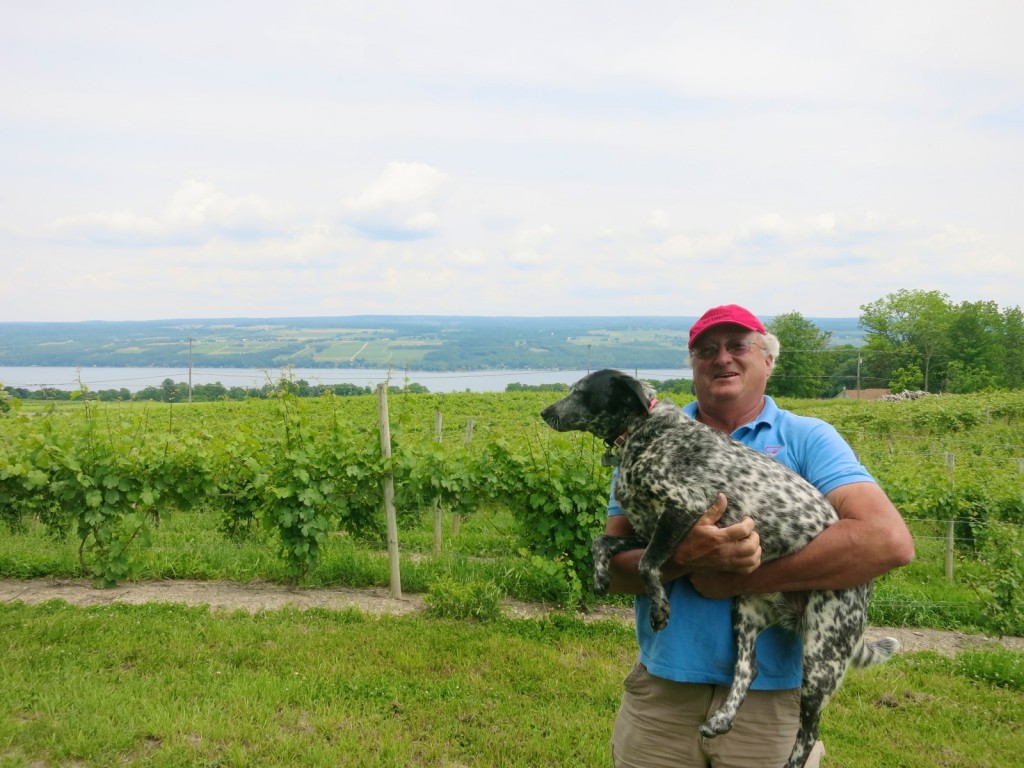 Wines from New York's Finger Lakes are also held in high regard, as are those from the North Fork of Long Island NY.
Finally – Where Will I Go First?
Local Travel, Road Trips To Start
"Secluded" seems to be the watchword in Travel Publications, as this article in Travel + Leisure Magazine attests. Beaches, camping, and RVing will most likely increase in popularity.
Travel experts expect local travel, road trips, and smaller, lesser-known destinations to prevail. Especially during the early days of "release."
This is where the Getaway Mavens shine!
We cover over 500 Northeast Weekend Getaway ideas in 13 States from Virginia to Maine. Many are small Mid-Atlantic or New England towns with negligent populations and copious amounts of open, public land.
If you need ideas, start with this list of over 150 Romantic Destinations in Northeast US. If you don't see your town or county there, or a nearby destination you've been curious about, try searching in the Getaway Mavens Search Bar. Chances are, we've covered it.
Take your travel cues from tourist bureaus and hotels. And stay safe, everyone!