Last Updated on November 19, 2020 by Editor
New York City holidays are simply magical. Starting even before the annual lighting of the Rockefeller Christmas tree in early December, and continuing into January, you can't stroll down a block without running into festive decorations. I try to visit NYC at this time every year to see my favorites–the Rockefeller angels and all the incredible shop window displays–but what I love most is that there is something new to see every time.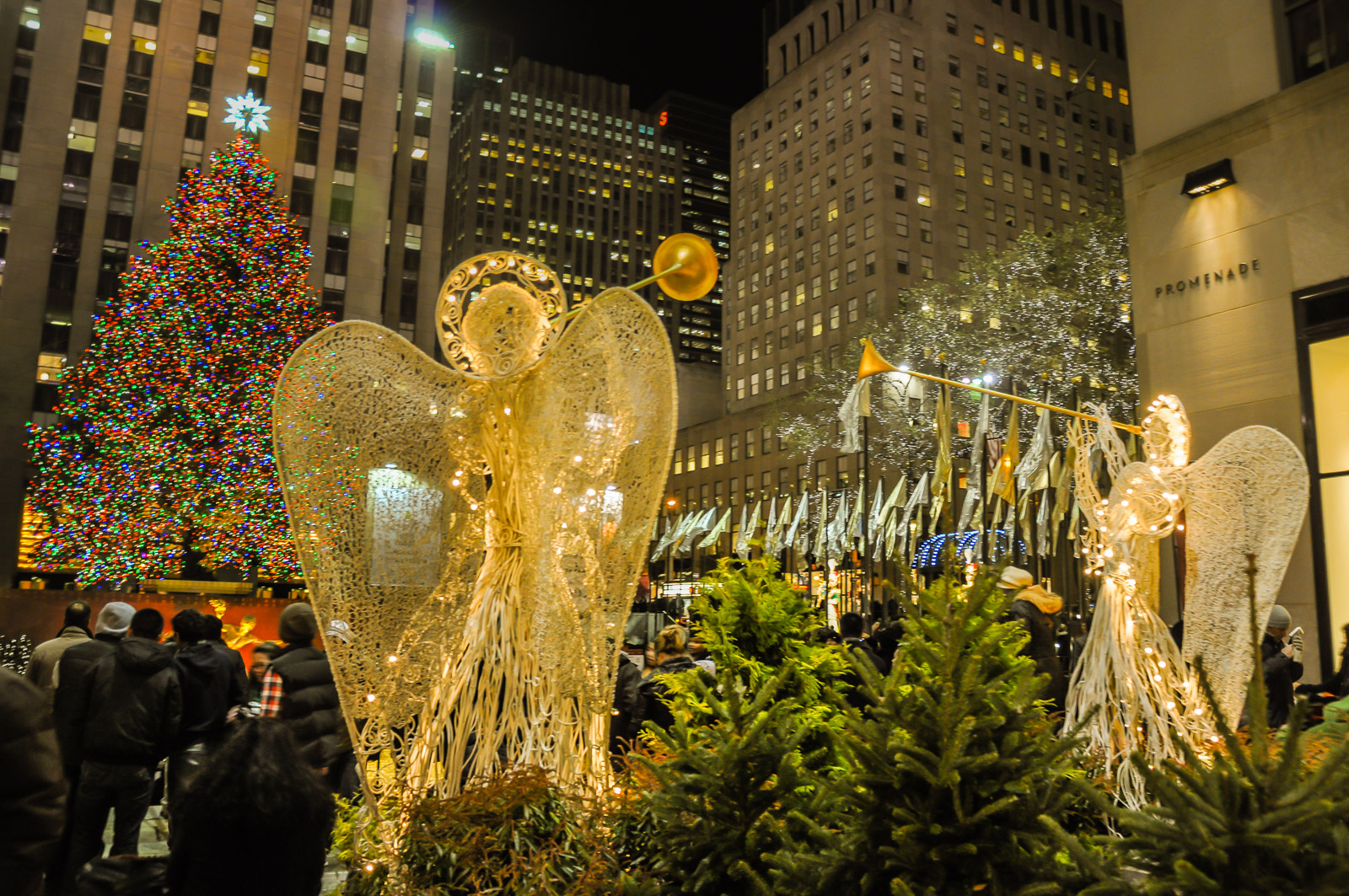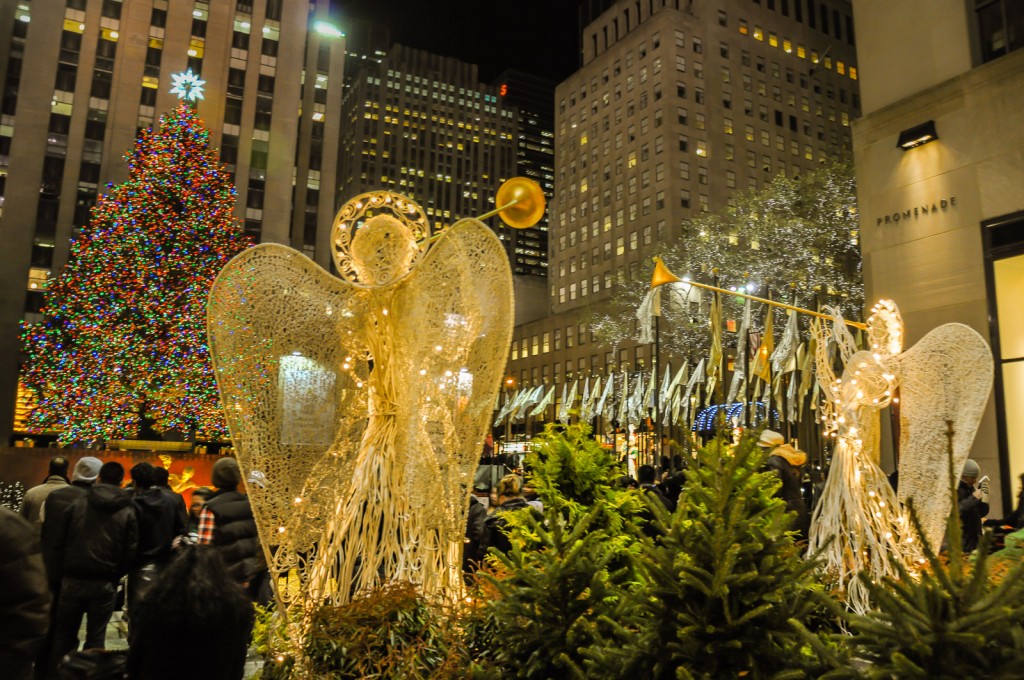 Although the ice rink and massive Christmas tree are the main attractions at Rockefeller Center, they wouldn't be complete without the twelve Christmas angels in the Channel Gardens. Sculpted by Valerie Clarebout out of a mass of wires 76 miles long, the angels were first introduced in 1954 and became an annual fixture by 1969. To get the full effect, I like to stand at the far end so as to glimpse the tree and ice skaters through the line of angels heralding the season from golden trumpets.
There are so many incredibly creative department store window displays, that you can't go wrong walking in any direction in midtown Manhattan. But I usually start with the Miracle of 34th Street, Macy's flagship store. This year, Macy's six holiday windows paid tribute to the 50th anniversary of a Charlie Brown Christmas.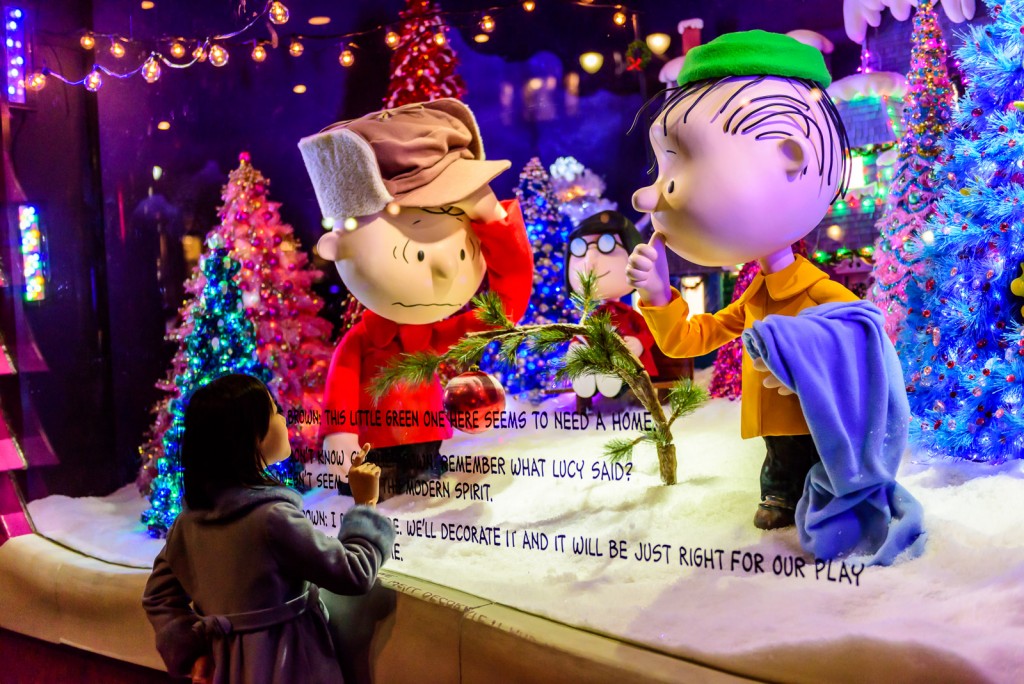 And for the eighth year, believers were invited to mail heir stamped letter addressed to Santa at The North Pole from a special mailbox onsite. For each letter received, Macy's donates $1 to Make-A-Wish, up to $1,000,000.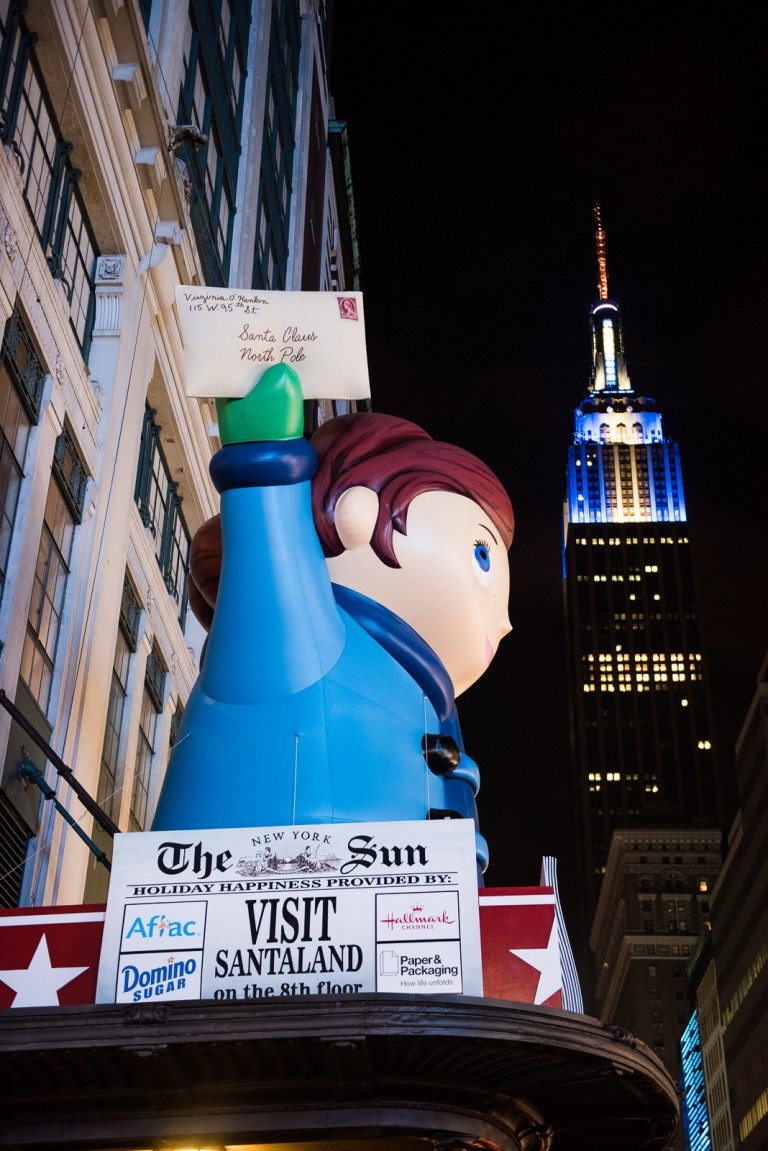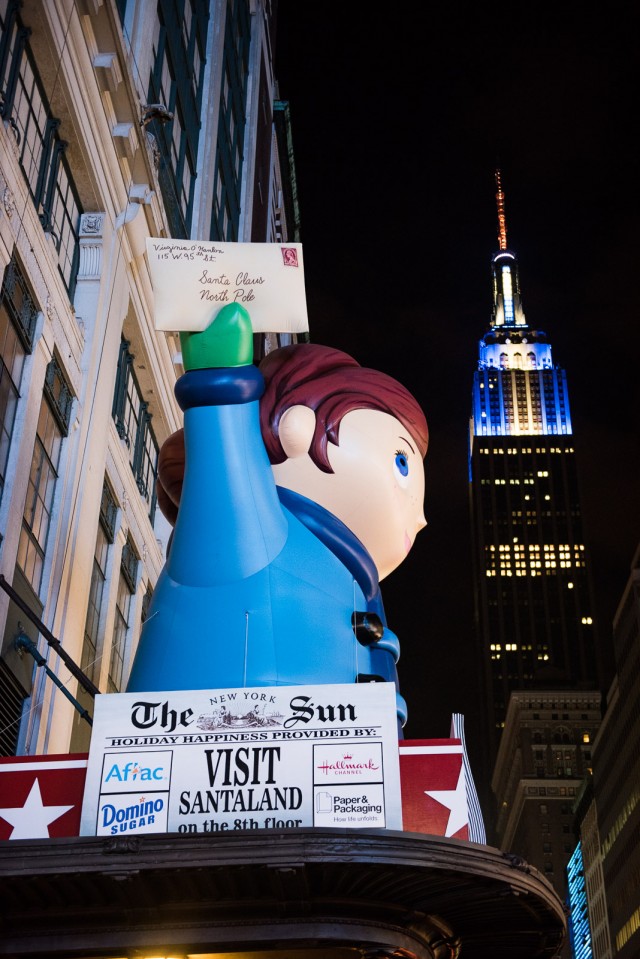 The city even smells better during the holidays as every few blocks street vendors stock sidewalks with fragrant balsam fir trees. Sometimes, if particularly lucky, we've even run into stands roasting fresh chestnuts over an open fire.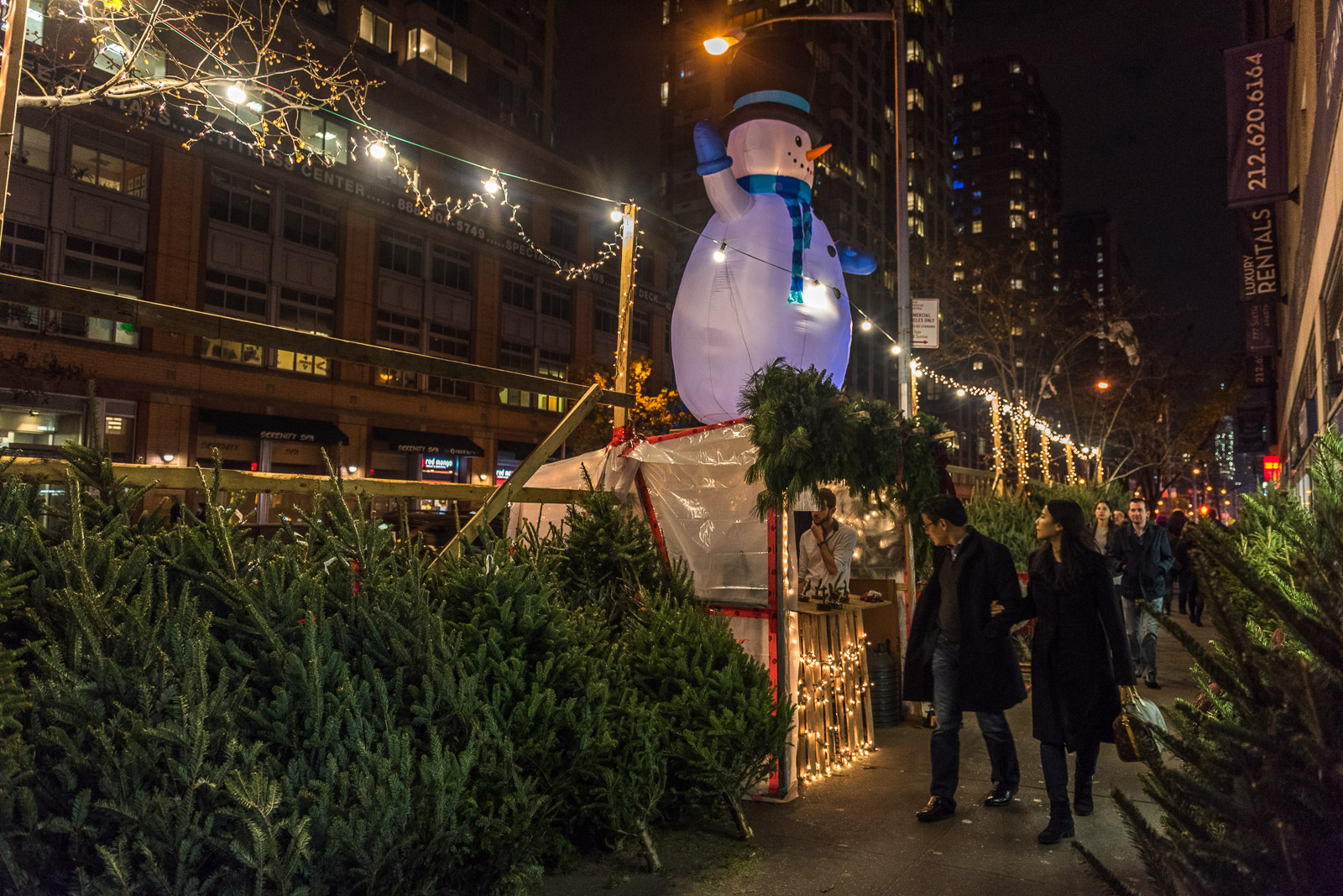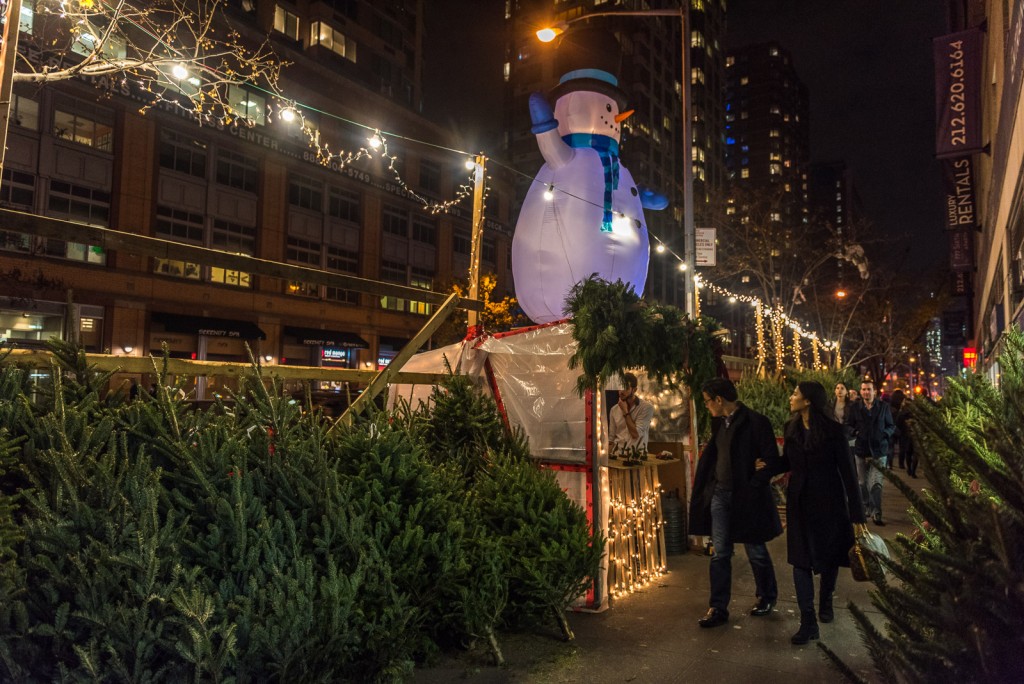 One new addition this year was the Garment District Holiday Market, between 39th and 41st Street. Lots of neat little gift items on sale here, but the best booth by far was the Stella Artois, where those of legal drinking age received free ale or cider in keepsake glasses.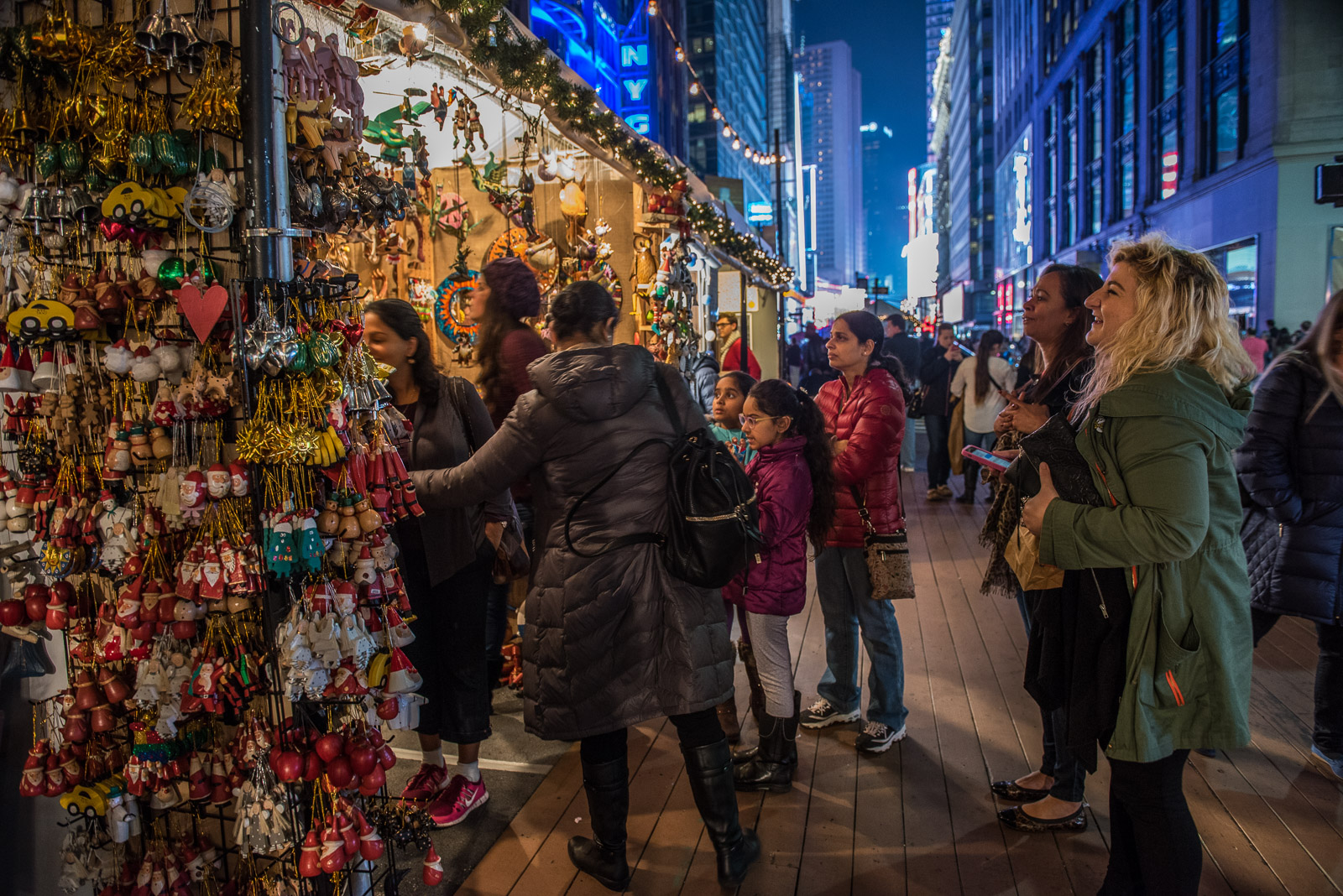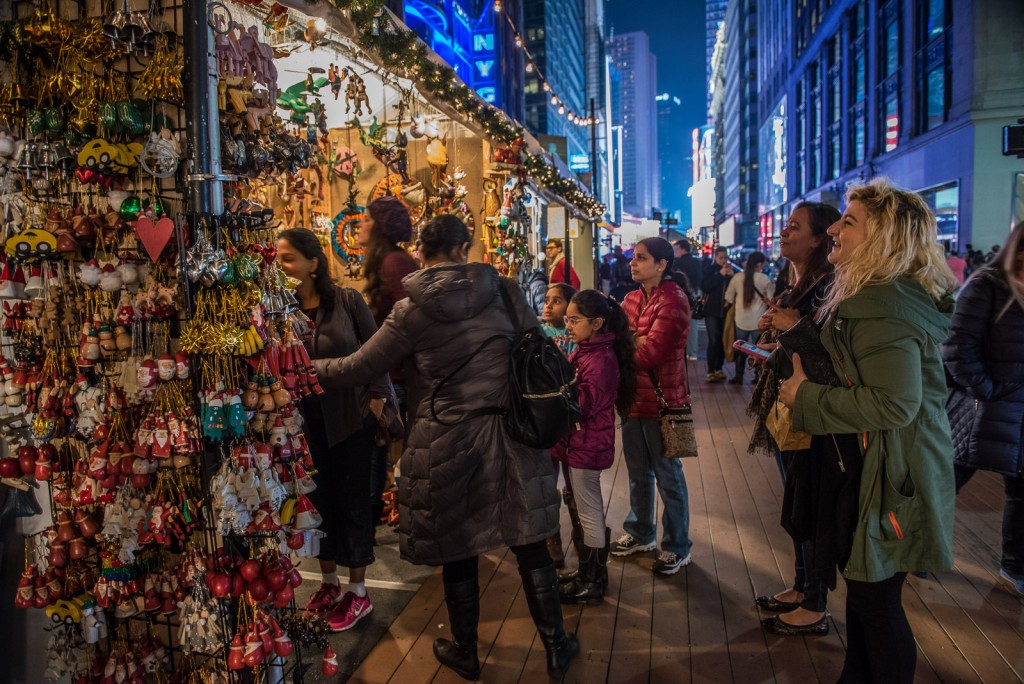 By chance, we ran into the Chanukah Parade. I wasn't expecting it, and wasn't quite sure what we were seeing when the first decked-out RV cruised by. But after a few of the 60+ vehicles sporting giant menorahs passed by, some handing out menorahs to Jewish spectators, we figured it out. (See Hannukah Events to find this and other related events in NYC and throughout USA.)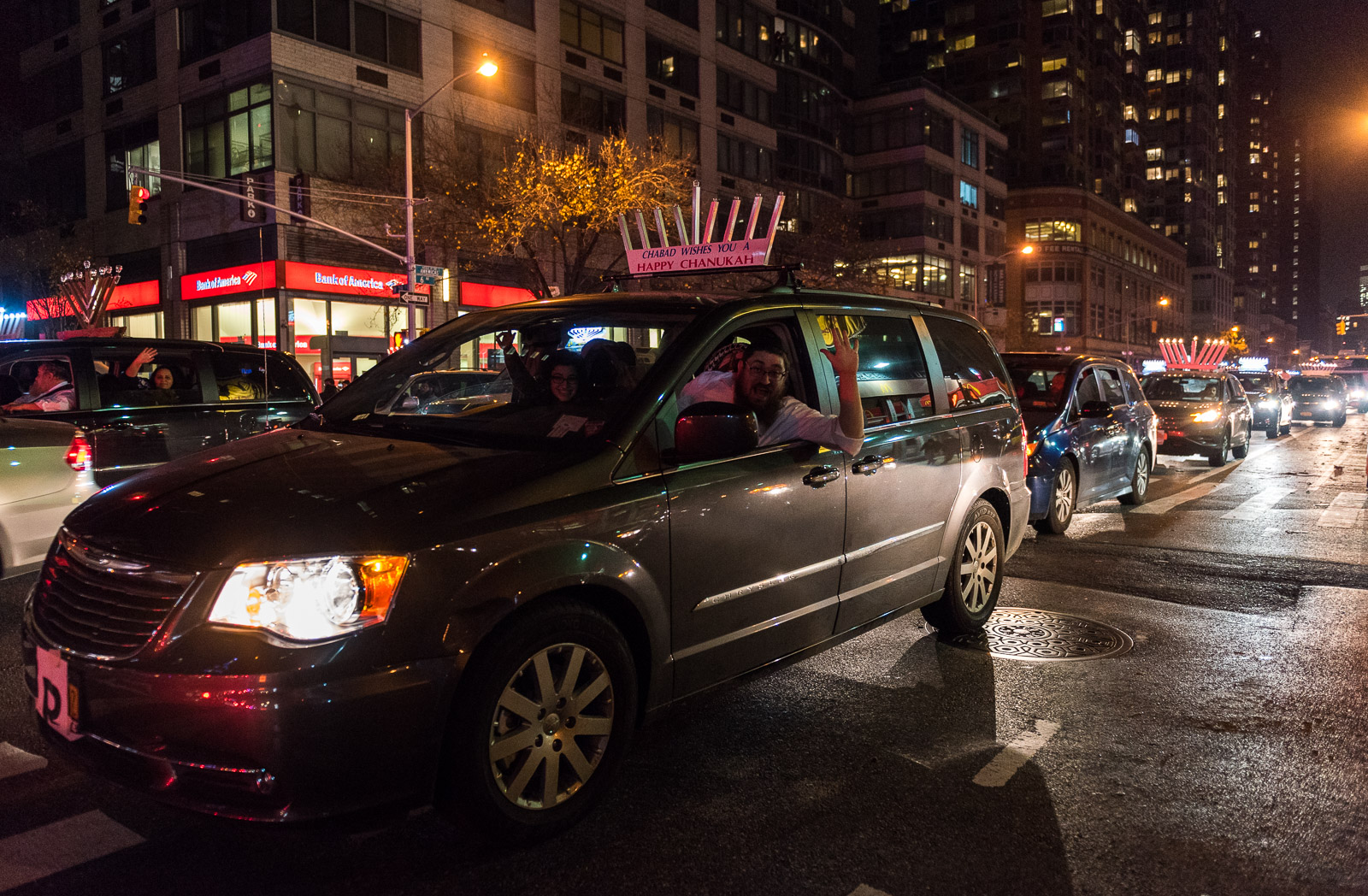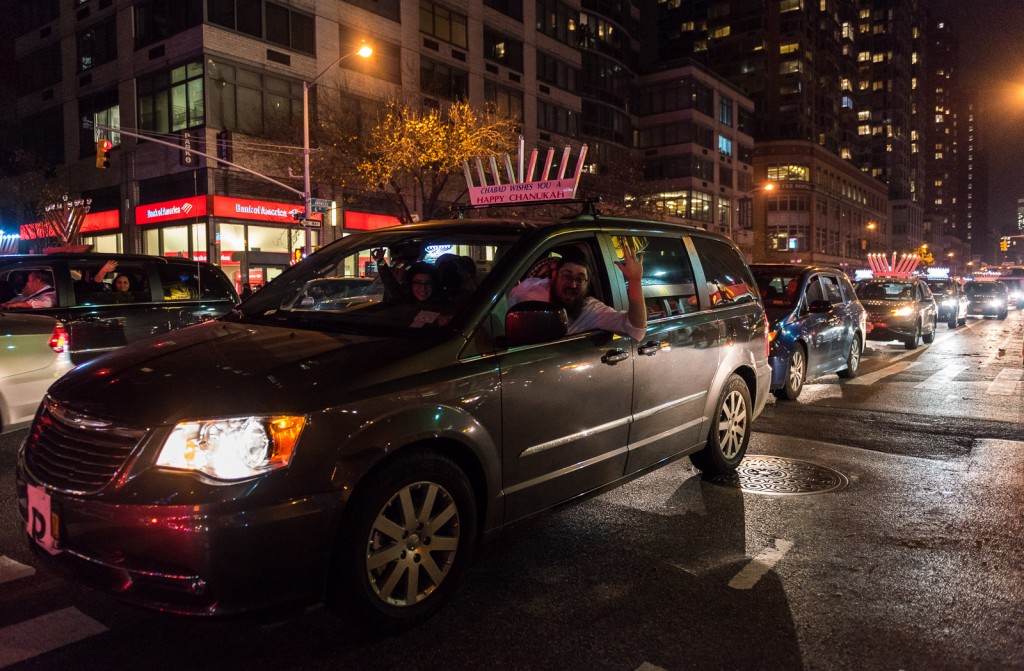 This time we happened to be walking through the city on the night of SantaCon, a worldwide celebration that reaches critical mass in New York. Over 30,000 people dress up in Santa and elf costumes to go on pub crawls mostly through Brooklyn and the East Village, although I saw quite a few exuberant partygoers in Times Square.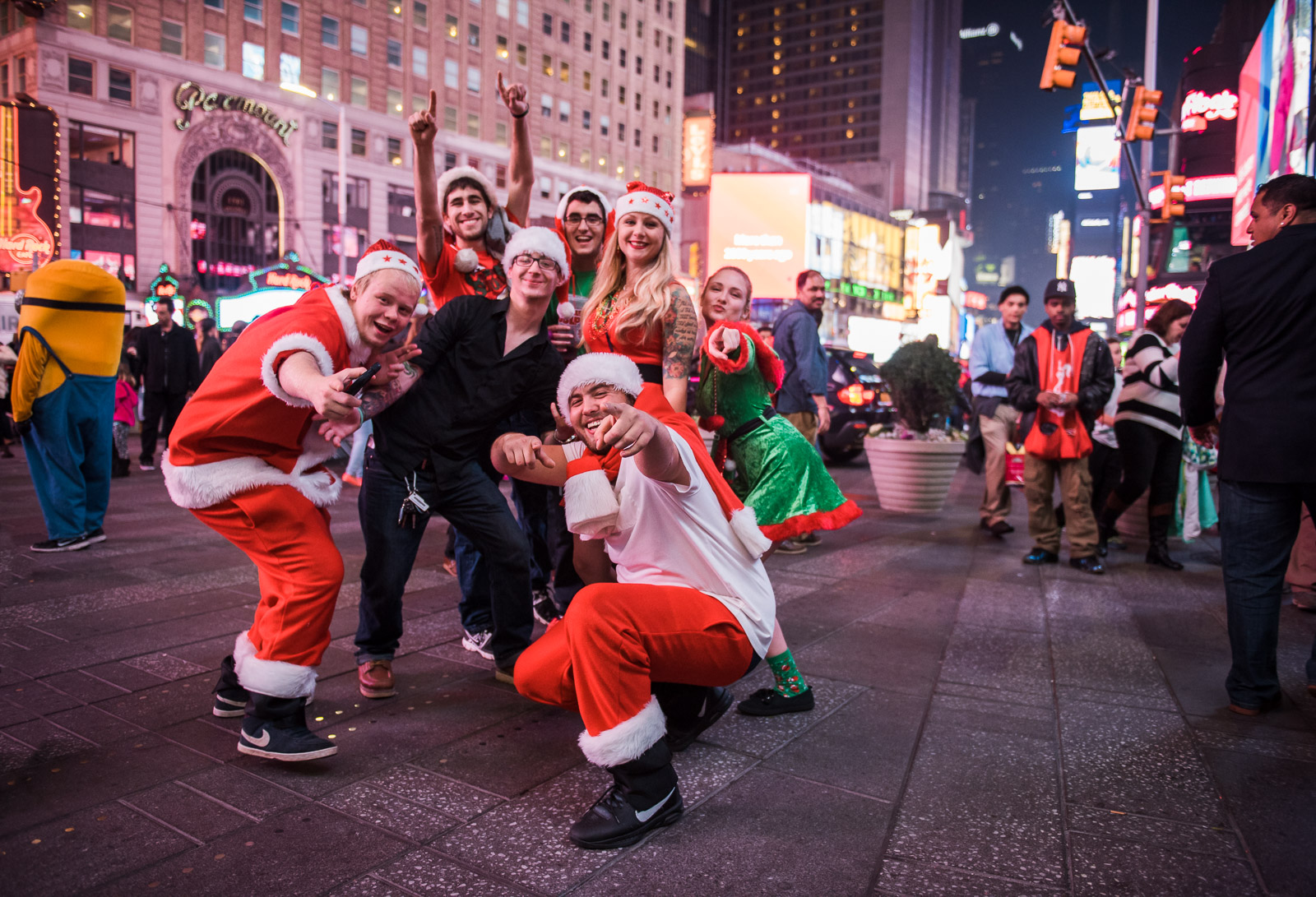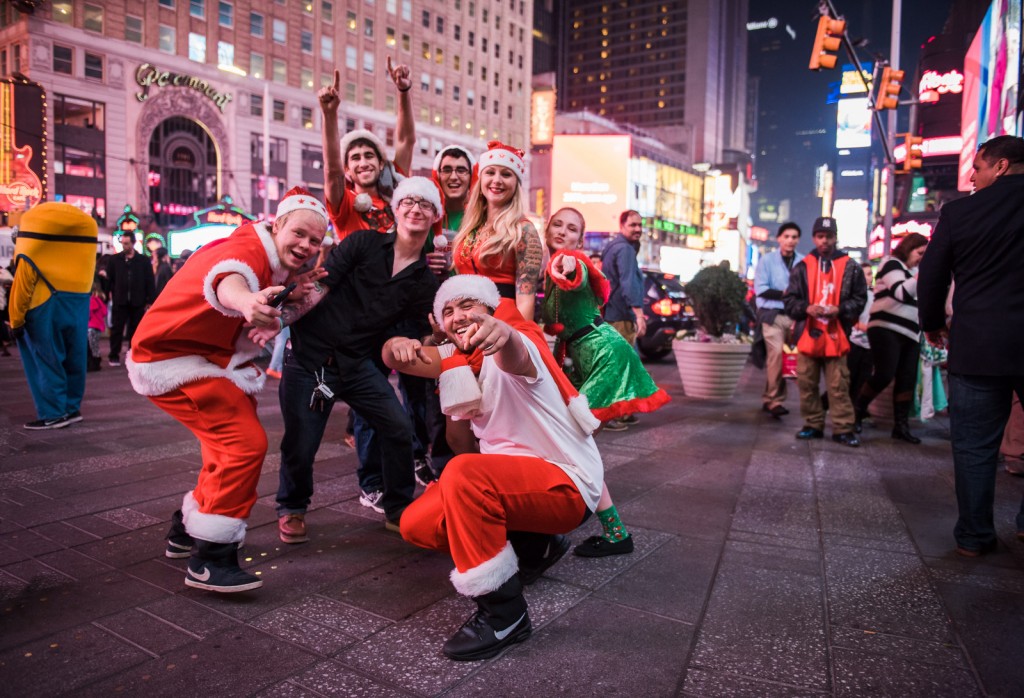 These merry folks are just a small taste of what to expect when the city comes together for that final blowout party at the Times Square Count Down on New Year's Eve.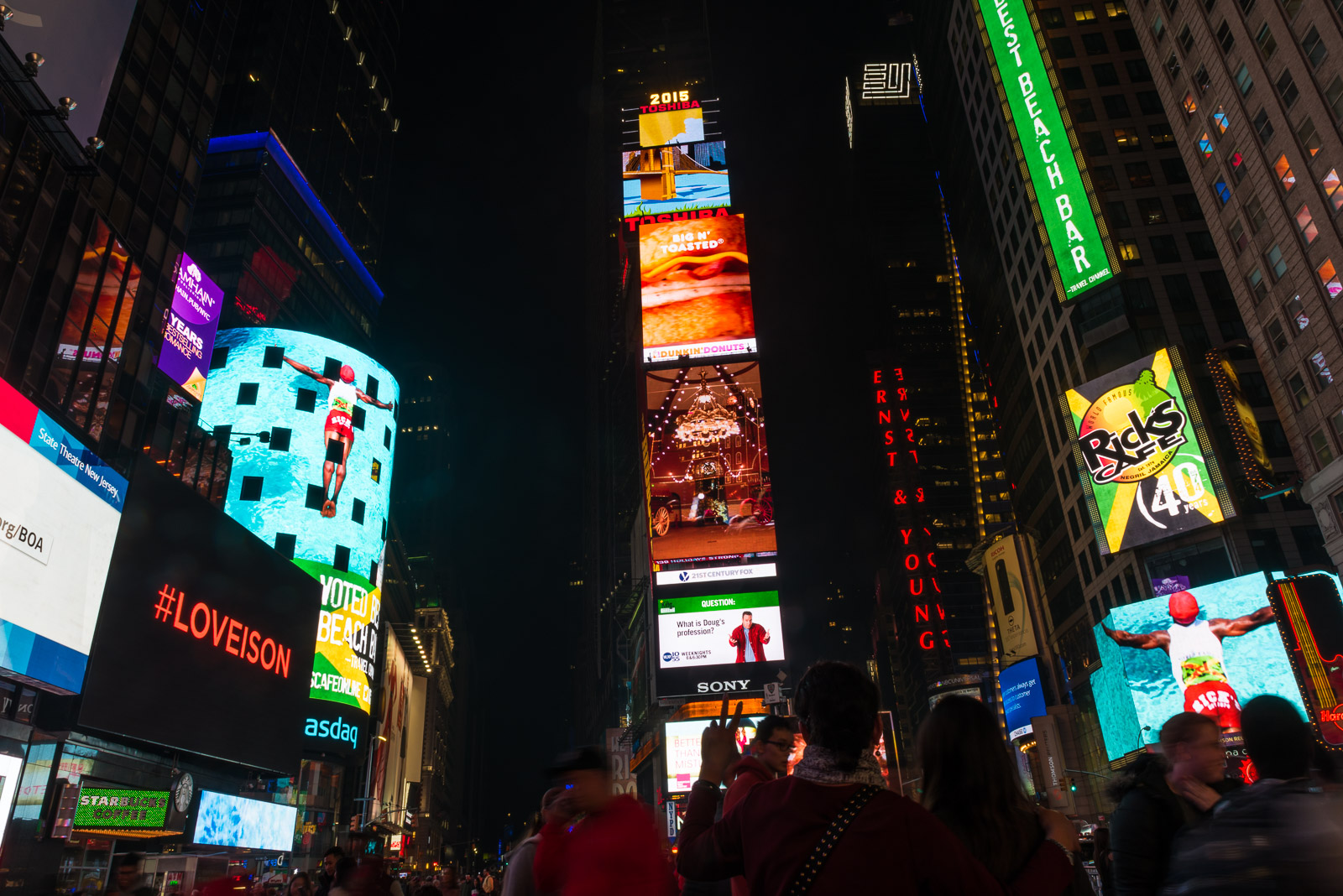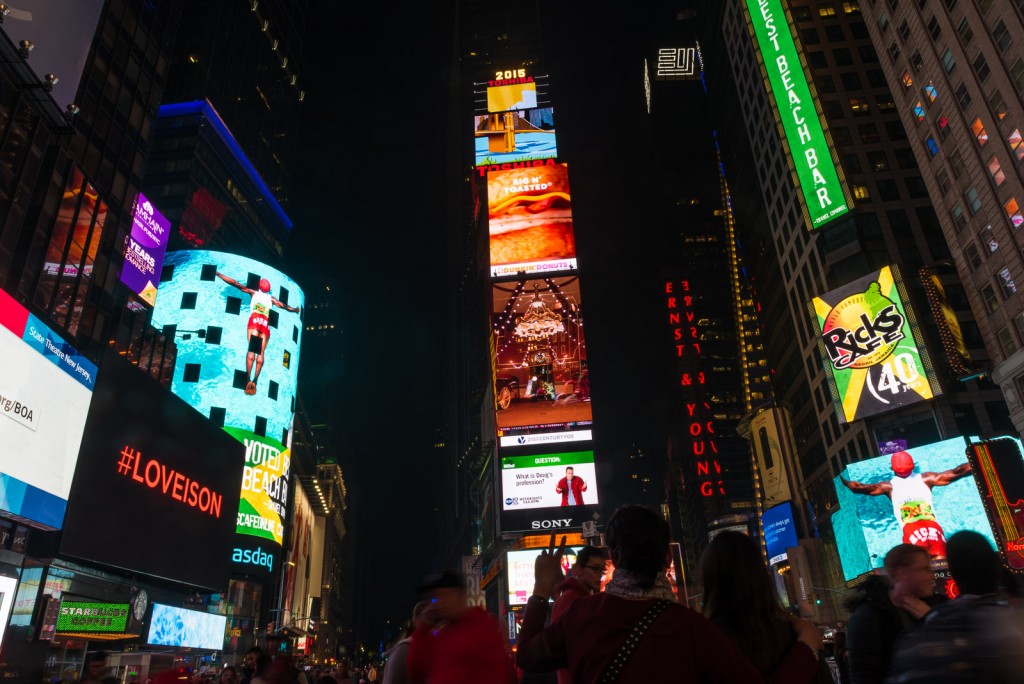 Planning a trip to New York City? Check out our Getaway Guides:
Central Park South: The New York City of the Movies
See New York Getaways for all destinations in the state.