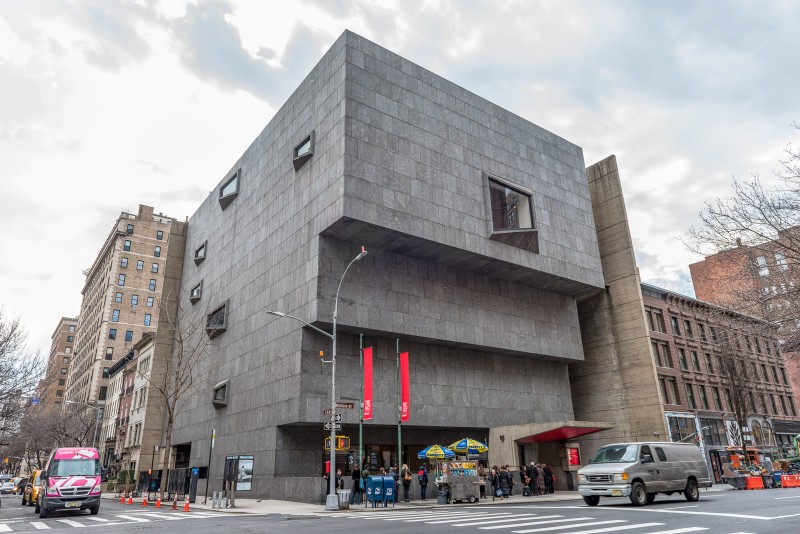 The Met Breuer, the newest outpost of New York City's Metropolitan Museum of Art, won't open to the public until March 18, 2016, but critics are already launching attacks. In his review of one of the three inaugural exhibit, Unfinished: Thoughts Left Visible, Jason Farago of The Guardian, asks is the Met going soft? Ben Davis of Artnet News gives the exhibit a "passing grade" of B and claims that the Met botched its first outing in the new digs. And Roberta Smith of the New York Times damns with faint praise complimenting the Met on "thinking inside the box" with its "crowd-pleasing" show. Maybe it's because I'm NOT an expert art critic, I just know what I like, but I love how The Met Breuer is combining its extensive resources with the unique properties of this landmark building to produce a cultural experience that is extraordinary.
Performance Art and The Met's Fourth Space
Before even setting foot in Manhattan, a revamped website and app create what Thomas P. Campbell, Director and CEO of The Met, describes as "The Met's 'fourth space.'" The website, with half a million pages and 33 million visits a year, offers videos, blog posts, and hundreds of thousands of images available for download. The Met app is an easy way to find out what's going on at all three Met locations (including the Met Cloisters.) Both present "Heilbrunn Timeline of Art History: The New Edition," which tells the story of global art history through 7,000 works of art in The Met collection by pairing essays and works of art with chronologies.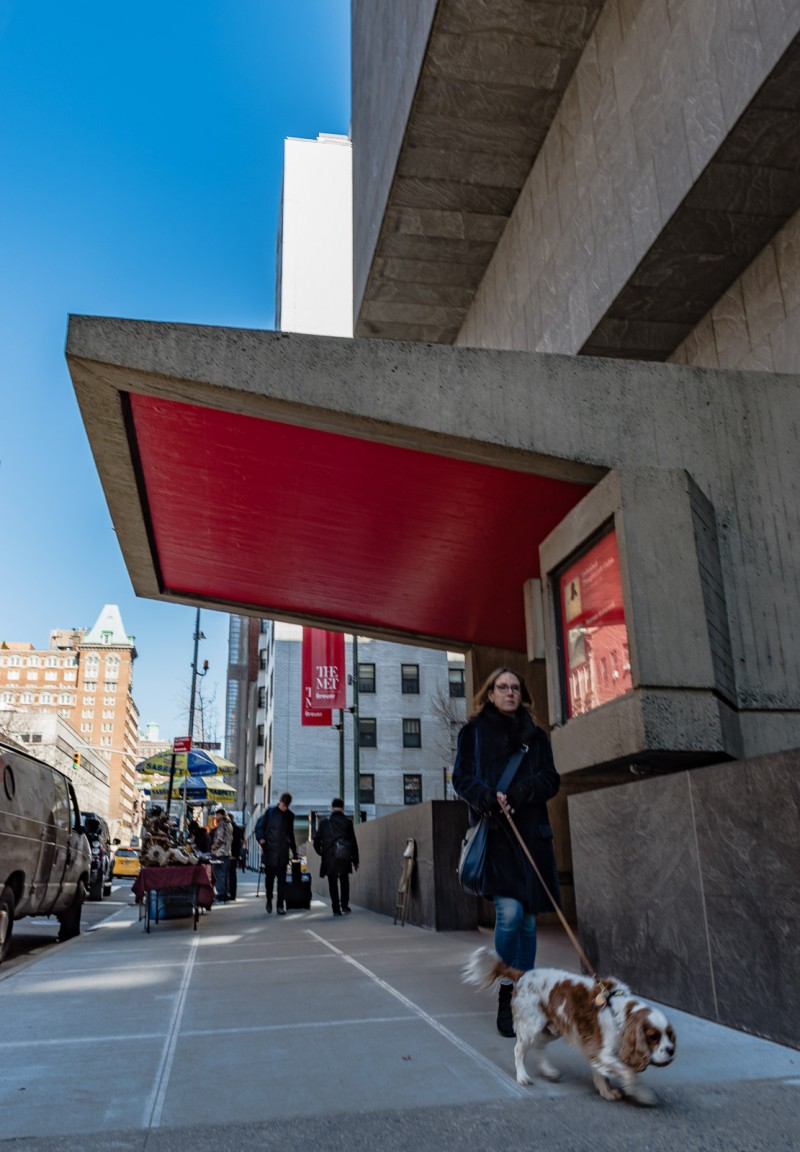 For those setting out on foot from The Met 5th Avenue to The Met Breuer on 75th and Madison, there is a cool multimedia offering: a composition aptly titled Soundwalk 9:09–the time it takes to walk the distance–by Pulitzer Prize-winning composer John Luther Adams. The composition in two parts, "Downtown" and "Uptown," is available online to download on mobile devices on The Met website or on classical radio station WQXR.
Performance arts will be an important component at Met Breuer, just as it has been at its sister locations. On the schedule are continuous in-gallery performances by Artist in Residence Vijay Iyer (through March 31, 2016) in The Met Breuer's second floor audio-visual gallery, followed by a program featuring unfinished films curated by Thomas Beard, co-founder and director of Light Industry, April 9-June 4. And all-day performances on March 25 and 26, 2016 of the U.S. premiere of Karlheinz Stockhausen's massive 21-part, unfinished–echoing the thematic exhibition–composition KLANG will be heard at all three Met museums.
Art and Architecture at The Met Breuer
Renowned Bauhaus Bauhaus architect Marcel Breuer was at the top of his game when he designed the five-story, 82,000 square foot building for the Whitney Museum (constructed 1963-1966.) Convinced that the Upper East Side would soon fall prey to the city's penchant for glass-and-steel skyscraper monuments to transient consumerism, he imagined a solid, permanent stone and concrete sanctuary.
The result was a dramatic inverted pyramid whose granite facade and angled windows shield the contents within. So much so that it's a surprise when you enter into a bright and airy lobby lit by dozens of moonlike ceiling lights.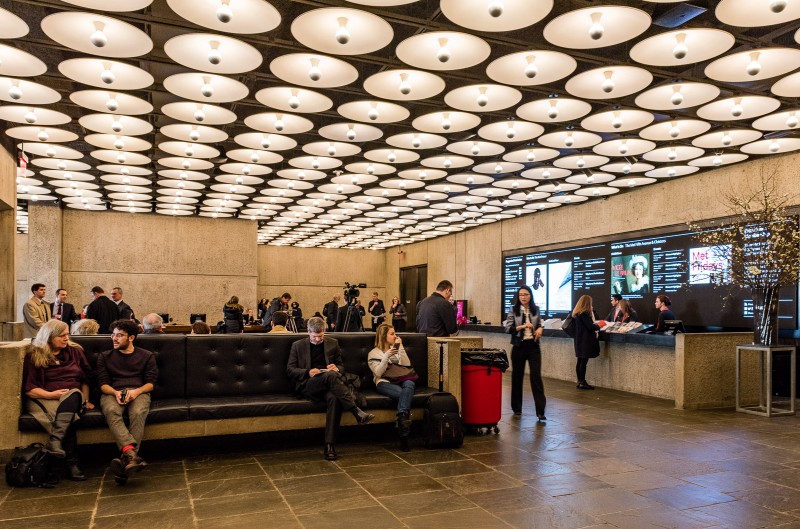 But now those 200+ fixtures have been retrofitted with energy-efficient lights with selective dimming capability. The genius of the building's restoration, under the guidance of Beyer Blinder Belle Architects & Planners LLC, is in what's not obvious. Bronze fixtures, bluestone and parquet floors, and textured concrete walls–the ones in the lobby were worked on by Breuer himself–were gently cleaned so as to retain the patina, but not the gunk, from decades of use.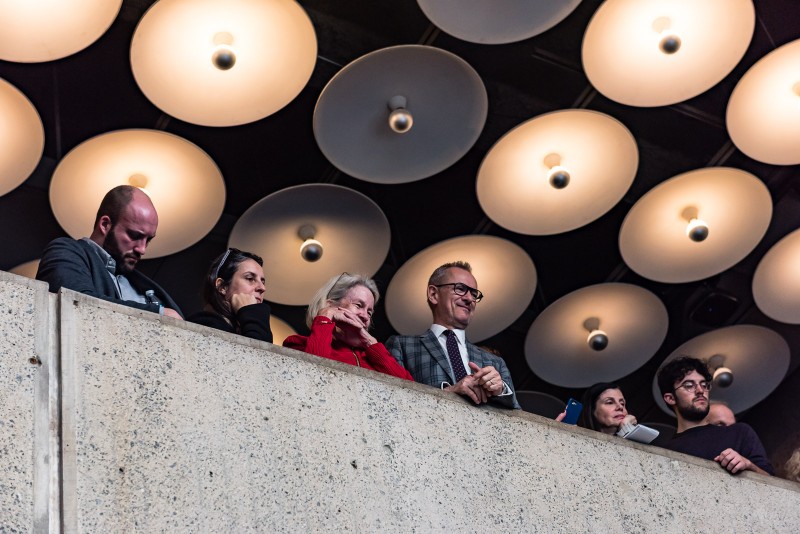 From the lobby you can descend to the sunken garden level where landscape architect Günther Vogt designed a planting installation that includes Quaking Aspen trees planted along the west wall. Proceed up to the galleries by elevator, or if able, do climb the stairs if only to check out the detail carved into the obsidian steps.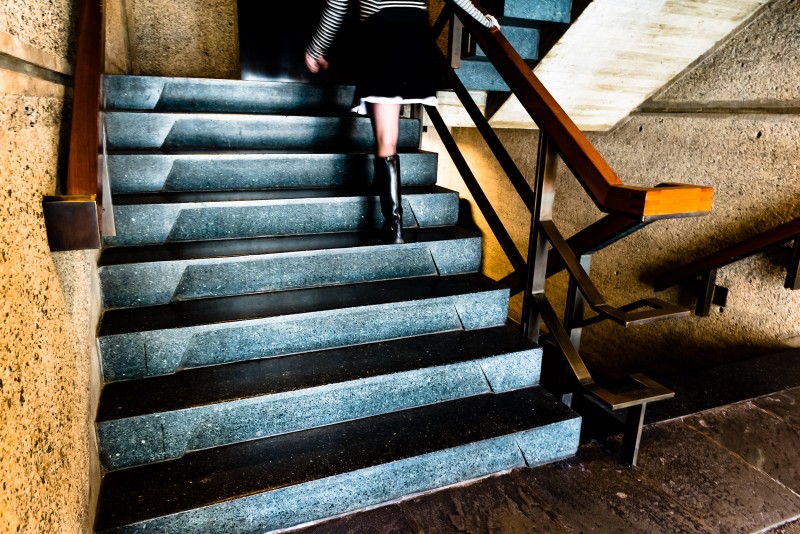 If you do take the stairs, look for Charles Simonds' Dwellings above the window on a corner shelf. A holdover from the Whitney, the permanent installation was dreamed up by the artist as miniature settlements "for an imaginary civilization of Little People." Over four decades, Simonds placed more than three hundred pieces around the globe, often in places where they were vulnerable to erosion or vandalism; in effect, making that very impermanence a part of the structure–and also, an interesting connection to the Unfinished thematic survey.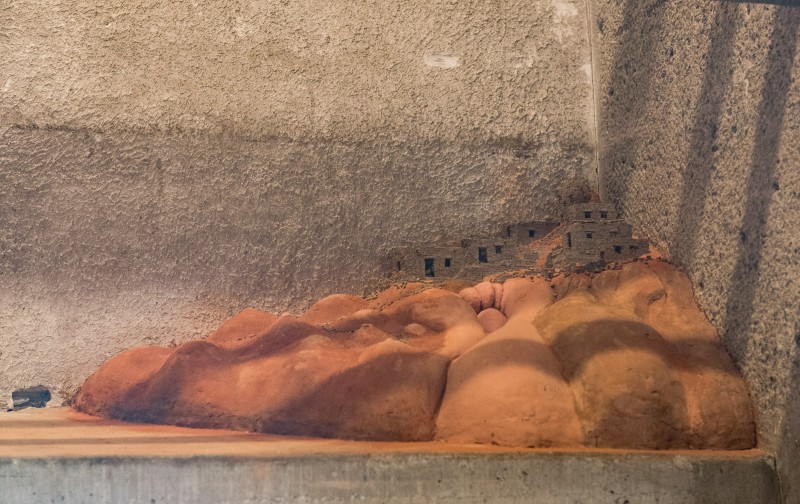 Monographic Exhibition – Nasreen Mohamedi
Look up in the gallery floors and what you won't see are any of the ducts and wires needed to run a building of this size. Instead, concrete grids allow movable wall panels whose dark backdrop makes them appear to float in the air: a perfect setting for the exhibition of Indian modernist artist Nasreen Mohamedi on display March 18-June 5, 2016.
Mohamedi's sketches and photographs utilized freeform lines and complex grids to explore what The Met describes as "the conceptual complexity and visual subtlety that made her practice unique in its time." Gathering more than 130 paintings, drawings, and photographs from Mohamedi's life's work, the exhibition covers her extensive career and the development of an aesthetic approach that made her "one of most significant artists of her generation."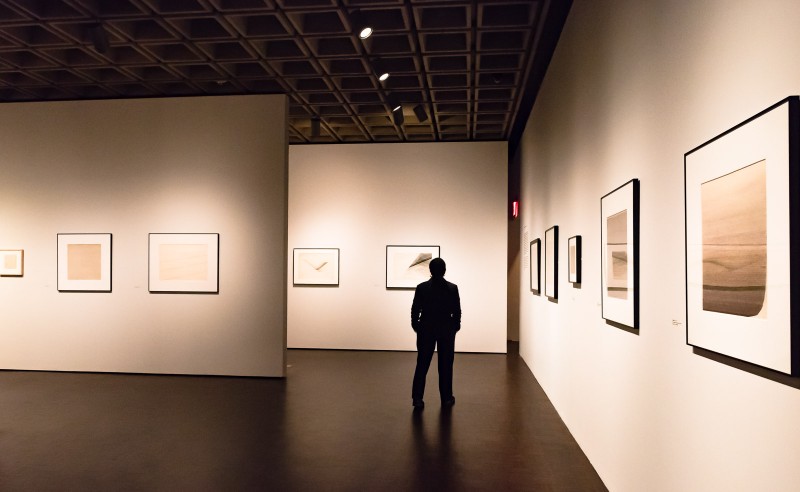 Thematic Survey – Unfinished: Thoughts Left Visible
Name a famous artist in Western history, and you will probably find one of his masterpieces in Unfinished: Thoughts Left Visible, a major thematic survey (March 18-September 4) featuring over 190 unfinished works of art from the Renaissance to the present—nearly 40 percent drawn from The Met's collection, supplemented with major national and international loans.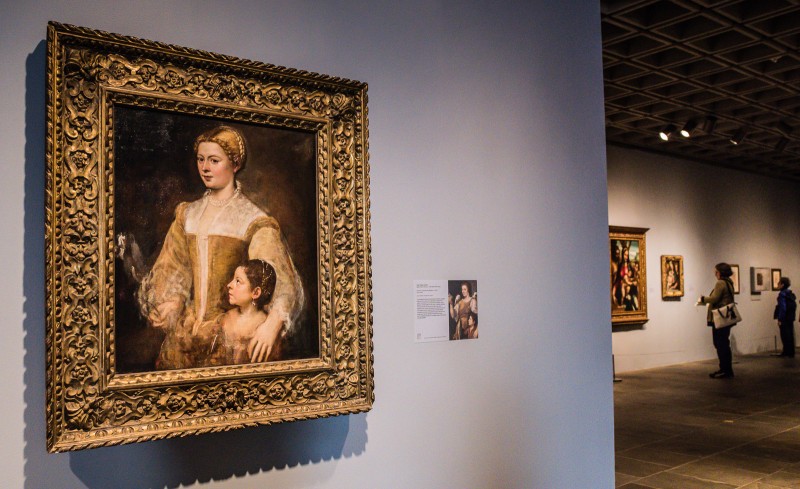 One of the earliest paintings in the exhibit is Titian's Portrait of a Lady and Her Daughter, ca. 1550. According to the placard, the painting was altered after Titian's death into a depiction of Tobias and the Archangel Raphael, possibly because it was left incomplete upon the artist's death. It wasn't until the late 20th century that the original unfinished work was revealed.
Timing figures prominently in many of the early works on display in this exhibition. Sometimes portraits remained unfinished because of difficulties in arranging sittings, other times the artist or subject died before completion. Gustav Klimt struggled to complete Posthumous Portrait of Ria Munk III, ca 1917-18, and ended up dying before it was done. Because of that we now have rare insight into his artistic process.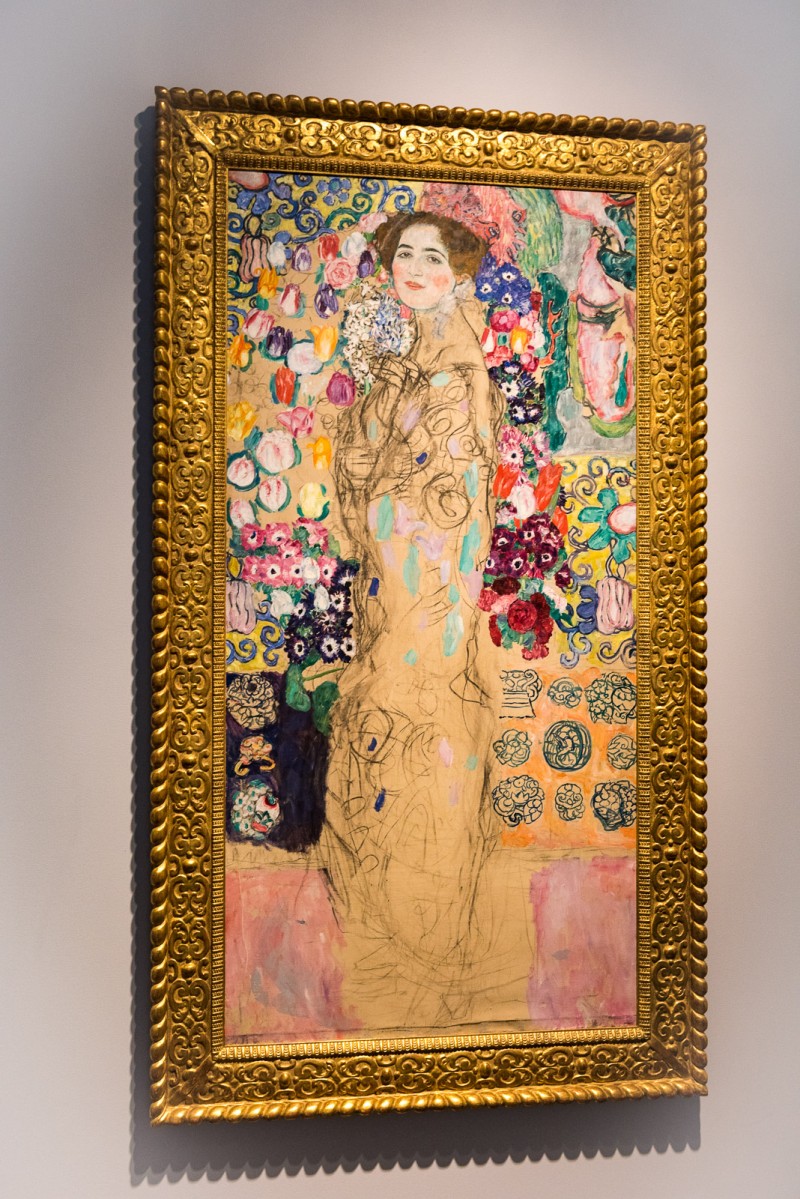 Even more remarkable is the effect of these unfinished works on contemporary artists. El Greco's The Vision of Saint John, ca. 1604-08–another work left undone by a dead artist–is said to have had "enormous impact" on 20th Century artists from Pablo Picasso to Jackson Pollock who claimed to be "inspired by the power of its weightless forms and highly charged atmosphere."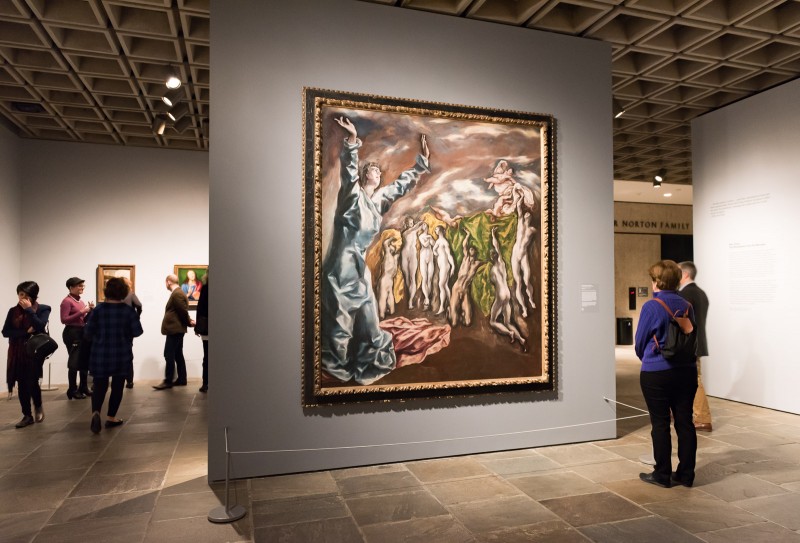 How wonderful it is to see this painting floating from the grid ceiling, and to scoot back and compare it to a row devoted to Picasso's unfinished pieces.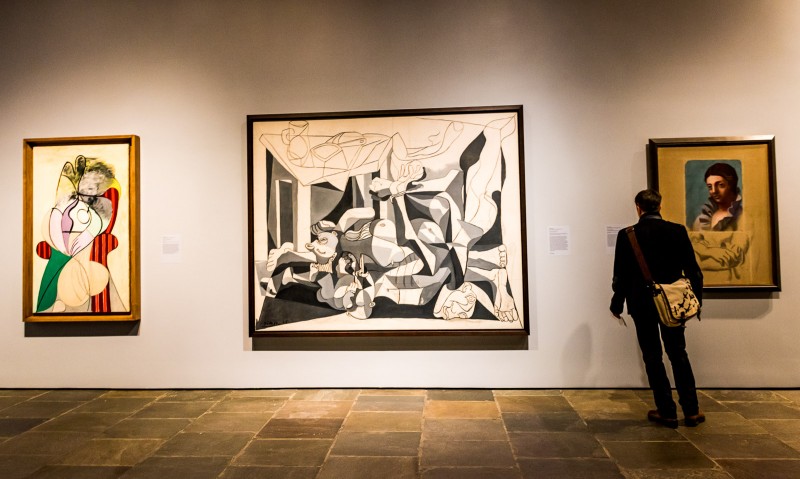 In other gallery room, I enjoyed the juxtaposition of Breuer's oddly-shaped window–an object which protrudes from a granite facade–with Rodin's Hand of God. Here the sculptor deliberately chose rough and polished marble to shape his vision, "creating the impression that the figures emerge from the raw stone itself."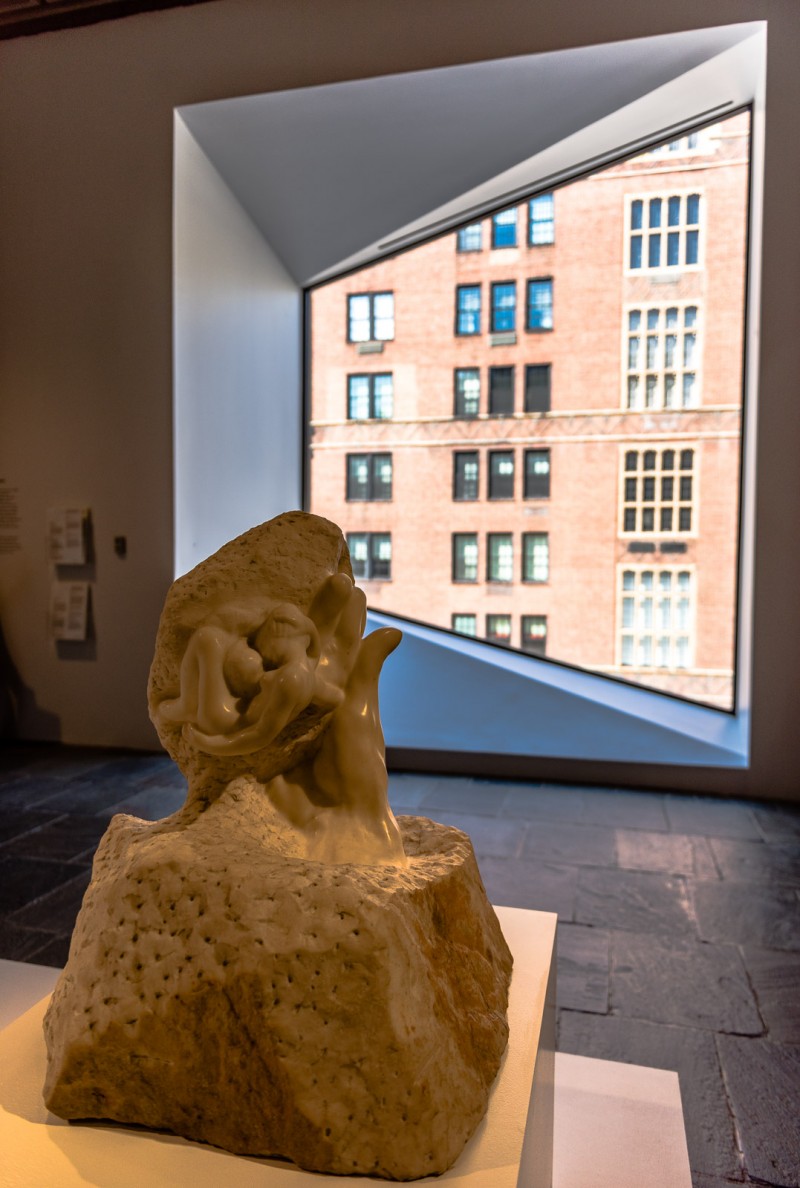 Non finito–intentionally unfinished–aesthetic is more clearly defined in the contemporary pieces of this exhibition. According to The Met, "The unfinished has been taken in entirely new directions by modern and contemporary artists, including Janine Antoni, Lygia Clark, Jackson Pollock, and Robert Rauschenberg, who alternately blurred the distinction between making and un-making, extended the boundaries of art into both space and time, and recruited viewers to complete the objects they had begun."
Kerry James Marshall, "one of today's most important living artists," was on hand at the The Met Breuer press preview both as a delightful speaker but also in that one of his paintings was included in the thematic survey exhibition.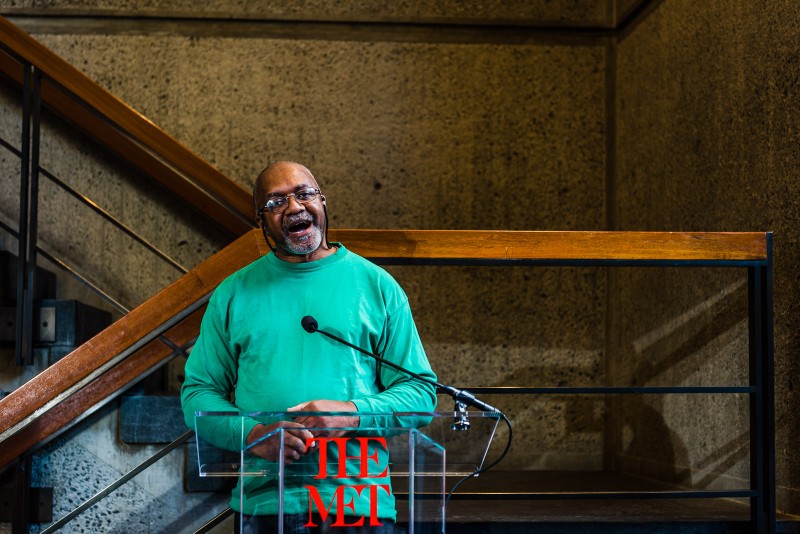 His Untitled, 2009, is a "powerful allegory of a painting" within a painting with an unfinished twist that invites the viewer to complete the paint-by-numbers, in effect transforming spectator into actor. (Note that Marshall's largest museum exhibition to date will run at The Met Breuer October 25, 2016–January 29, 2017.)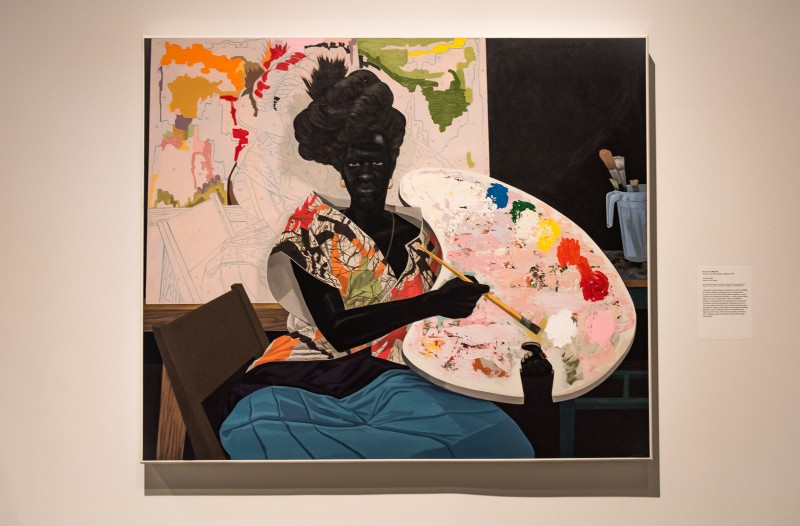 Untitled (Portrait of Ross in L.A.), 1991 by Cuban artist Felix Gonzales-Torres moves audience participation to a more poignant level by inviting viewers to take a piece of candy. The stack of cellophane-wrapped candies is the exact weight, 175 pounds, as the artist's partner, Ross Laycock, who died of an AIDS-related illness. When a piece of candy is removed, its loss echoes the progress of the disease. Themes of decay and erosion are considered as the pile diminishes and is replenished, maintaining a perpetual work in progress.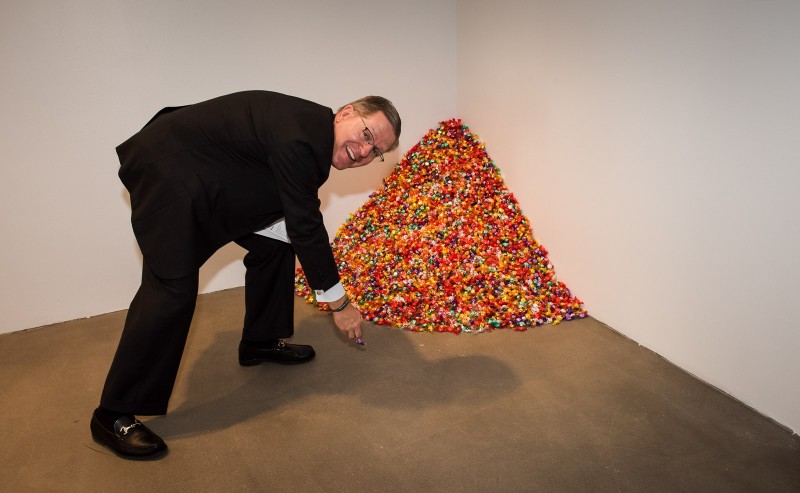 Life and death, art as process and journey, and connections across time and cultures left my mind blown. I was impressed by the depth and breath of the Unfinished exhibition. I appreciated seeing works by many of the best known and most beloved artists in history, and felt that this context helped me to better understand contemporary works that I might otherwise have dismissed as blank canvas or a questionable spot for a pile of sweets.
There's so much to take in that I recommend visiting The Met Breuer on separate occasions from the other two Metropolitan Museum sites, but for hardier folks, tickets guarantee same-day admission to all three locations. Note – As aways, the amount you pay is up to you, although The Met suggests $25 adults, $17 seniors, $12 students, 12 and under free when accompanied by an adult.
Where to Eat in and near The Met Breuer
Blue Bottle Coffee will operate a pop-up coffee shop with food and beverage service for visitors on the 5th floor and restaurateur Thomas Carter and chef Ignacio Mattos plan to open Estela Breuer by summer 2016.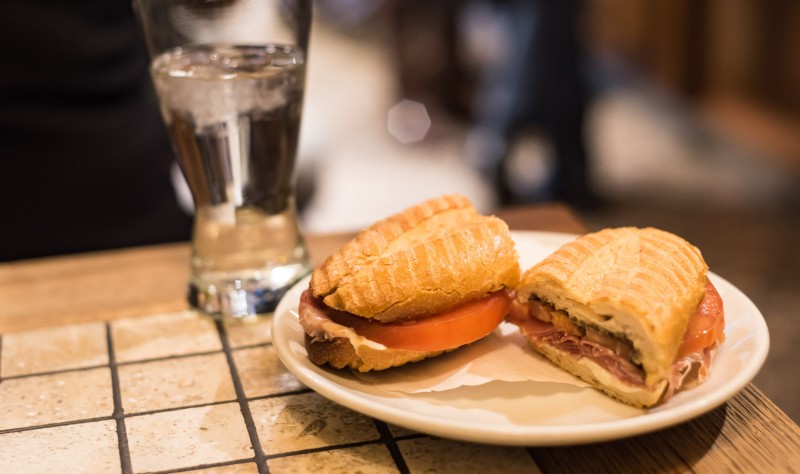 If you're in the mood for the best paninis outside of Italy, stop by Via Quadronno on the corner of 73rd and Madison. The restaurant is tiny and it gets pretty busy at lunch time, but lines move quickly and service is excellent. I strongly recommend both the espresso and gelato, and plan to return for the very popular tiramisu.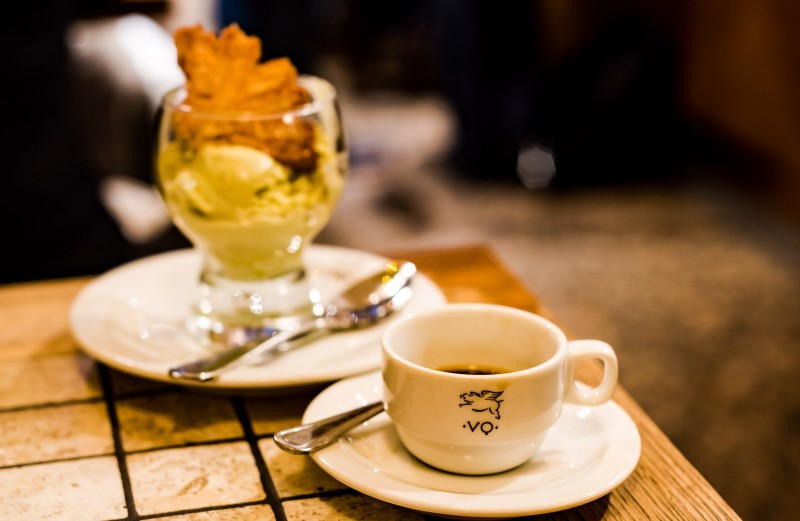 Planning a trip to New York City? Check out our Getaway Guides:
Central Park South: The New York City of the Movies
See New York Getaways for all destinations in the state.