Last Updated on
WHY GO: Country Music, The Back of the Dragon, a strangely named State Park, and wonderful boutique hotel; this little Southwest Virginia town of Marion, with a population of 6,000, packs a punch for tourists.
Things to Do in Marion VA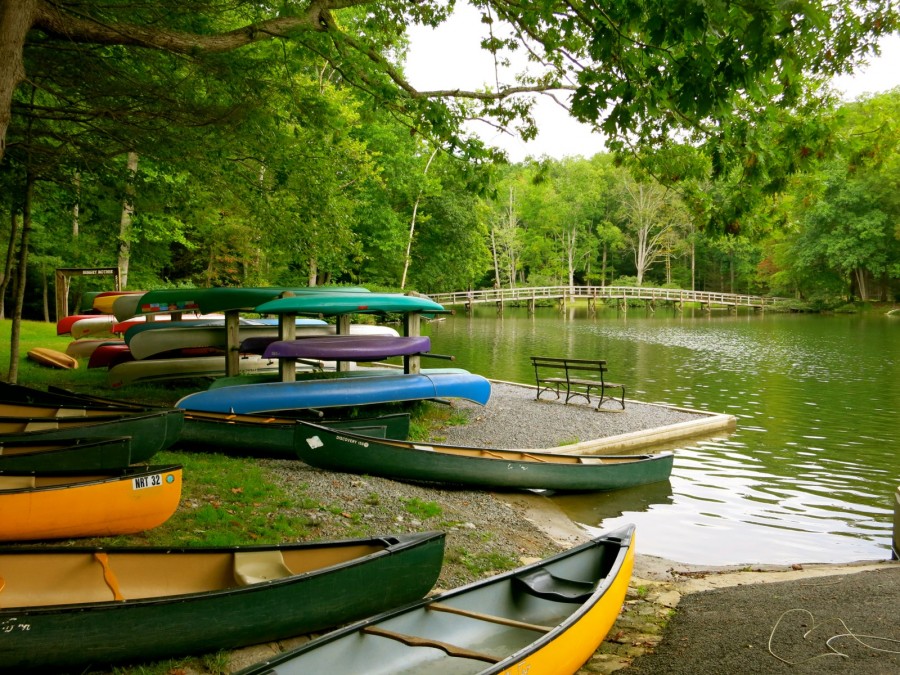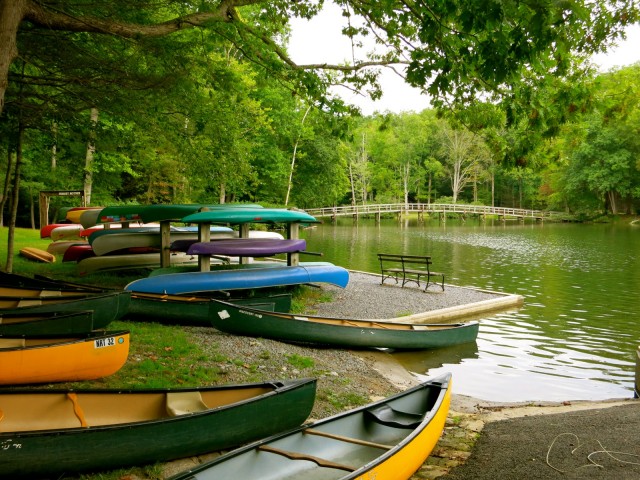 HIKE: Hungry Mother State Park. Legends are funny things. Before the Marion-based martini-swilling newspaperman, Sherwood Anderson chimed in, officials suggested that this swath of forest be called "Walker's Park" or "Royal Oak" or some other not-very gripping name that wouldn't have drawn many tourists from the main road. How to promote a new State Park in a remote part of the country in 1936? Give it a compelling moniker and legend to go along with it. Purportedly, Anderson concocted the story of an Indian raiding party that killed off everyone but one woman, Molly, and her toddler child. When Molly died of starvation, her baby was found by rescuers to be wailing "Hungry…mother….hungry…mother."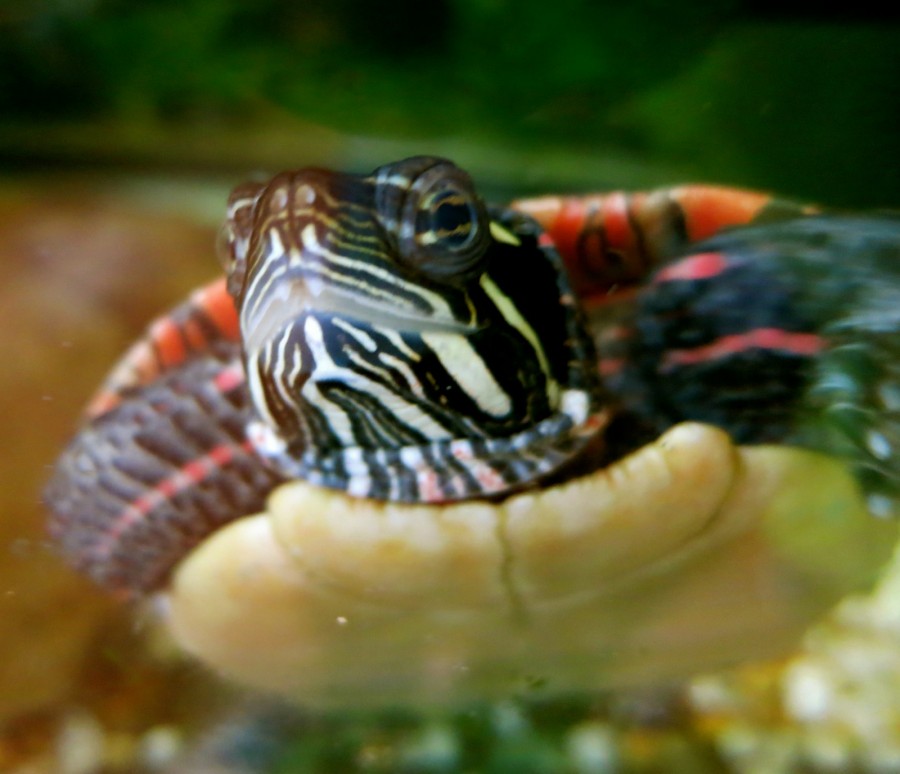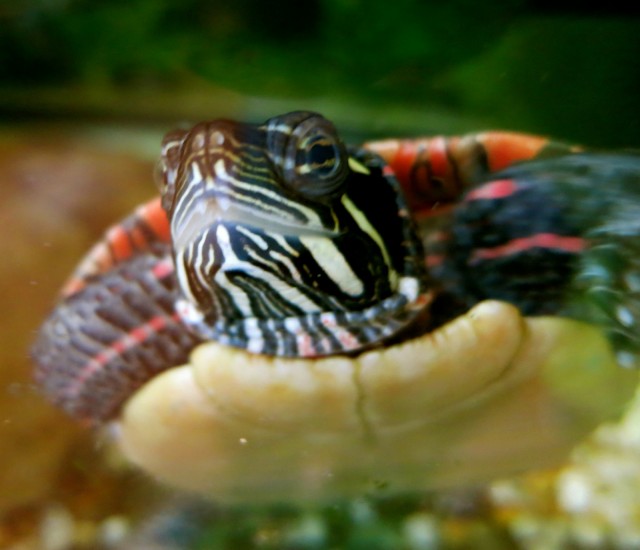 Despite the dubious origins of the name, Hungry Mother SP is a beautiful spot encompassing 160 developed acres (on 2900 total) and a 105-acre lake, perfect for renting a paddleboat or stand-up paddleboard. Built by the CCC (Civilian Conservation Corps) and opened in 1936, the park still retains its early 20th century charms, with 17 miles of walking trails, a swimming beach and lots of picnic tables. Hike five miles around the lake and then 3 ½ miles up to Molly's Knob and back for a great overview.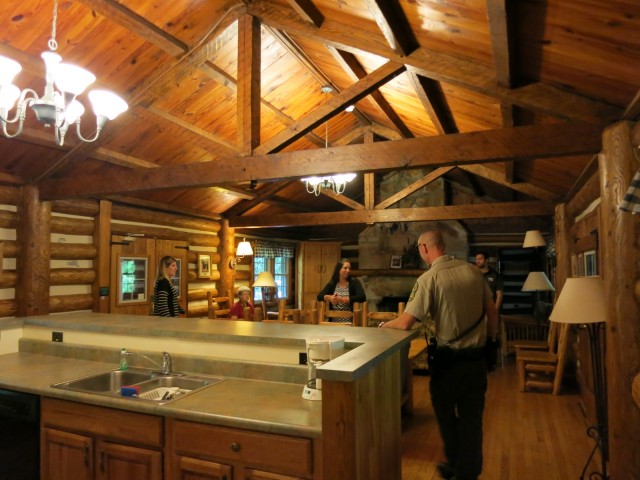 Come just for the day or rent one of 32 cabins – of them five original CCC-built log cabins – that come with everything you need for an overnight. The larger 8-bedroom cabin is outfitted with modern amenities and perfect for a family reunion in the woods.
SEE: Lincoln Theater. I challenge anyone to find a more gorgeous Art Deco Mayan Revival Theater in a town even ten times the size of Marion (only three still exist in the US). Seating 500, and originally built in 1929 as a Vaudeville house (where Roy Rogers appeared with his horse, Trigger), the Lincoln was renovated to its former glory in 2004 and now hosts the PBS bluegrass series Song of The Mountains on the first Saturday of each month among other concerts and live feeds. If there's a production on the night you are in town, plan to go. Even lesser-known Bluegrass bands draw close to a full house of locals, and it's as much fun to people watch as it is to enjoy what's going on onstage.
DRIVE/MOTORCYCLE: The Back of the Dragon. The 32-mile, 260-curve drive across three mountain ranges on Route 16 is affectionately known as The Back of the Dragon and is a favorite of bikers who call themselves "Dragon Masters." The route begins in Tazewell and ends in Marion (or visa versa), and is building steam as a local "thing."
Where to Eat in Marion VA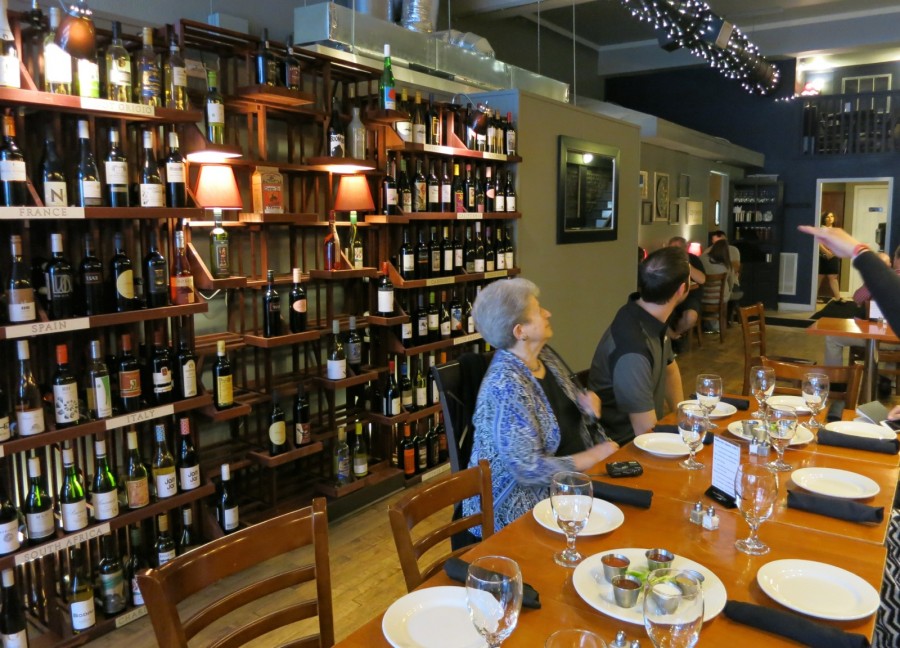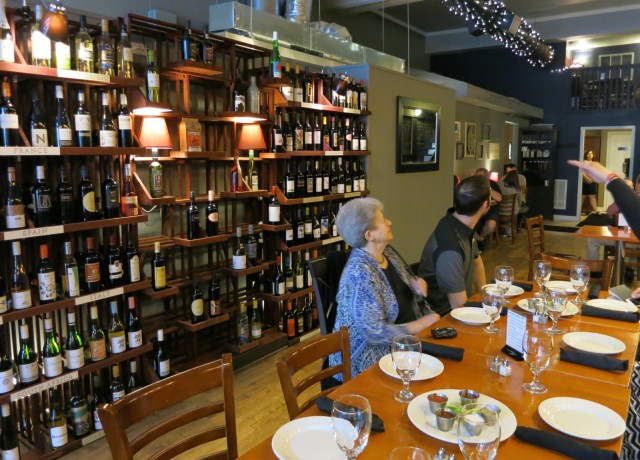 EAT: Wooden Pickle. Husband/wife team, Jeff and Stephanie Davis completely renovated this old burned-out building, once owned by A.P. Pickle (constructed of wood, the newspaper headline after the fire read "Wooden Pickle Burned"), and turned it into a wine, beer and pub-food gathering spot. Purchase a bottle of wine from wall racks (no corkage fee!), ask for one of six craft beers on tap, or just come in for community spirit and to share beer pretzels, wings, crab dippers and, yep, fried pickles.
EAT: Wolfe's BBQ. Donning a bright red chef's coat, pittmaster/owner Brett Wolfe smokes all of his meats onsite, and man, are they fall-off-the-bone good. Ask for Brisket Burnt Ends (platter with two sides $10.99) for the most flavor, and an extra helping of the addictive sweet baked beans.
EAT: Macado's. Located in the renovated Marion Post Office, Macado's serves up wings, skins, soups and 59 different sandwiches among other Sports Bar eats. There are 18 Macado's Restaurants in the region and growing, due to some pretty good, and reasonably price, grub.
DRINK: 27 Lions. Look up at the moldings near the ceiling of this hopping house of hops; you'll see embossed lion heads every few feet. There are 27 in all, thus the name of this Brick Oven Pizza, Burger Joint that features an eclectic assortment of 27 beers and ciders on tap.
Where to Stay in Marion VA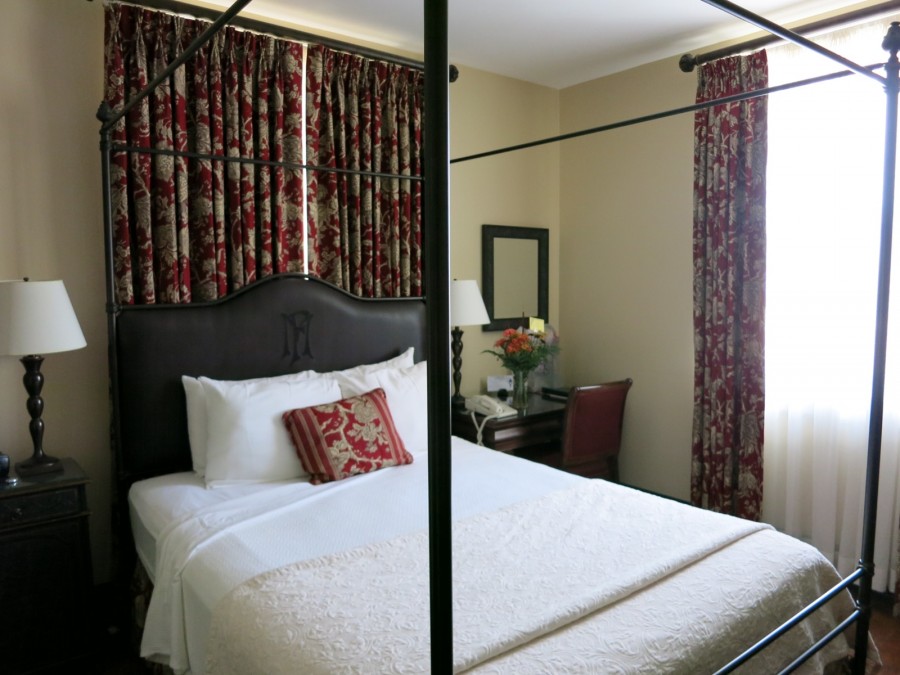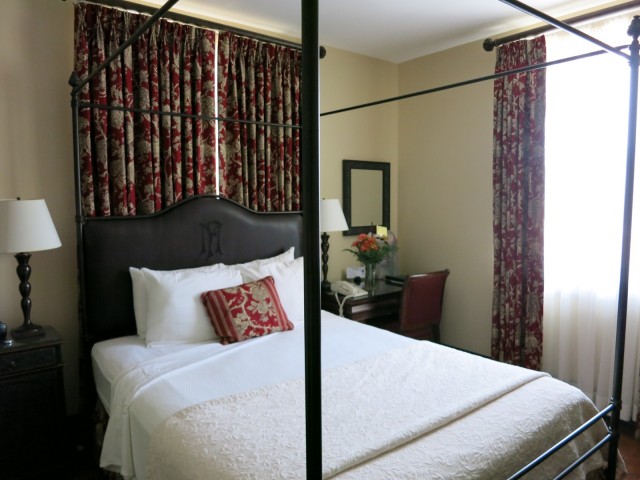 STAY: General Francis Marion Hotel. On Main St. and steps from all the action, this beyond cute, newly renovated 1927 inn offers small but charming rooms. Hardwood floors, iron canopy beds with embossed leather headboards, flat-screen TV's, lovely, amply sized bathrooms sporting subway tile and pedestal sinks – the General Francis Marion is old school with updates to please the most discerning, elegance-seeking traveler. A 2006 renovation preserved some original features including moldings and the card room with original rooster and deck-o-card tiles on the floor. You can actually imagine a chorus line of flappers or cigar chomping poker players having a ball here. Rates $99-$159 per night.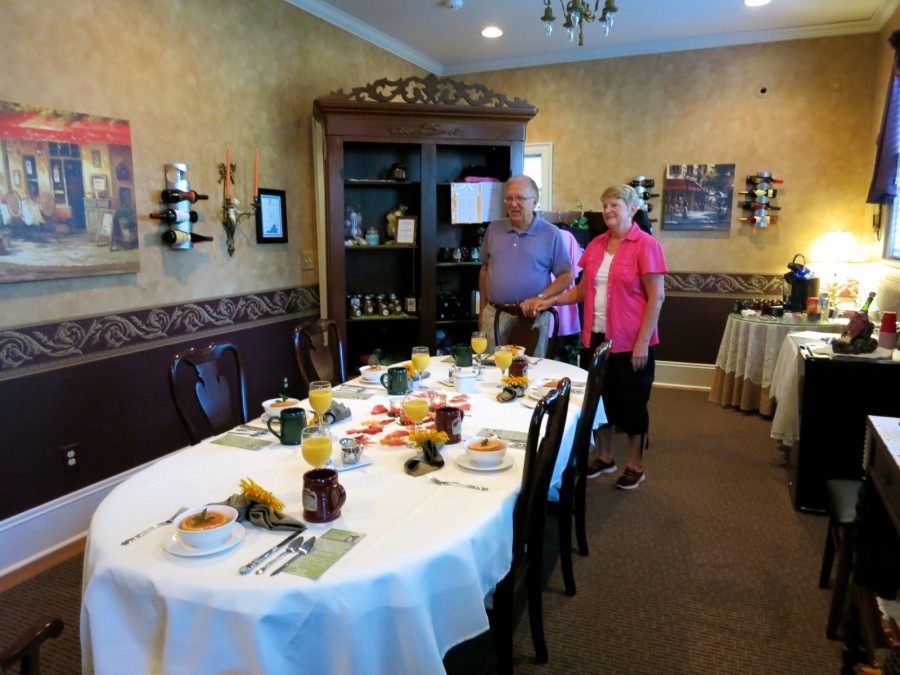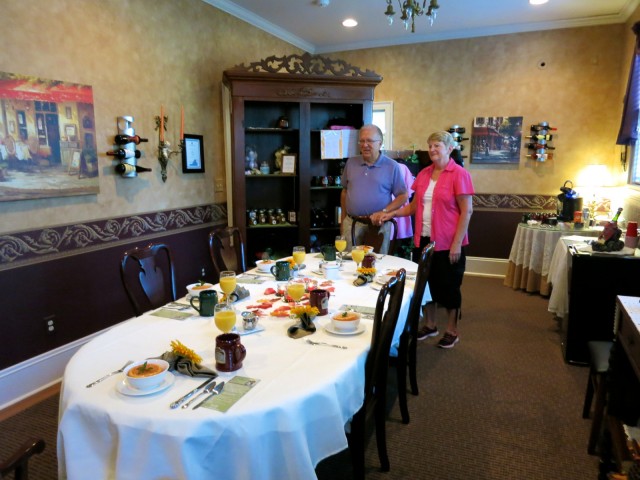 STAY: Collins House Inn. Mike Edwards has a background in business, his wife Susan in the medical field. Together, they bought this luxury Three Diamond AAA B&B in 2013 and it's their pleasure to make every guest feel at home. Rooms tend toward the modern side of traditional – no dolls or chintz.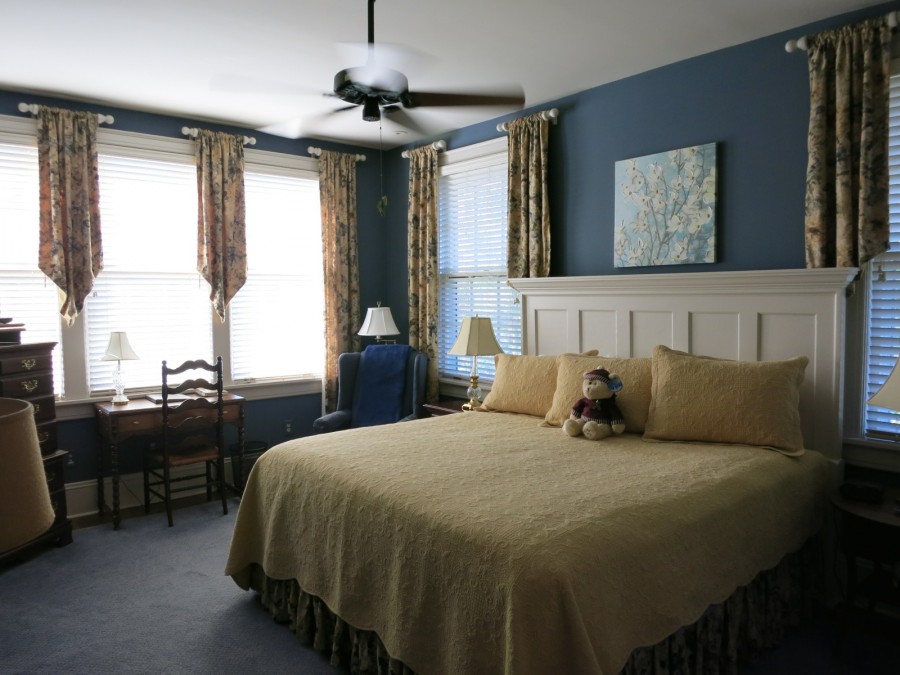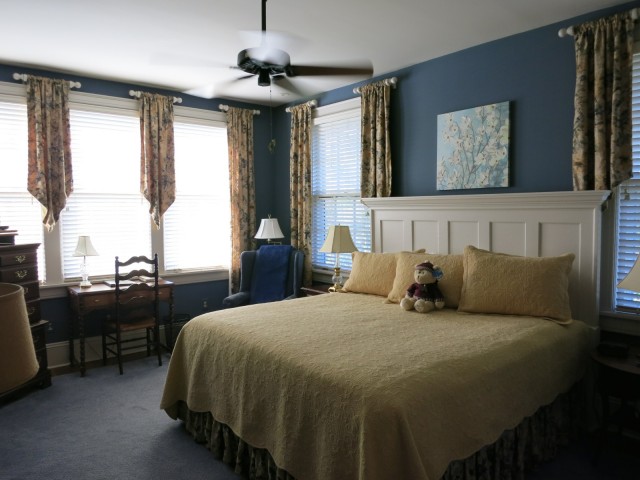 Repeat visitors cite the breakfast as one reason they return: four spectacular courses that begin with something like Broiled Grapefruit, followed by Potato Sausage Casserole, Stuffed Croissant topped with Grand Marnier and ending with decadent chocolate cake. You will not go hungry. The Edwards state that they are "Dragon Friendly," (referencing the aforementioned Back of the Dragon) and will gladly store guest's motorcycles securely in their garage. Five rooms range from $140-$195, and include a four course gourmet breakfast, free wi-fi and free parking.