Last Updated on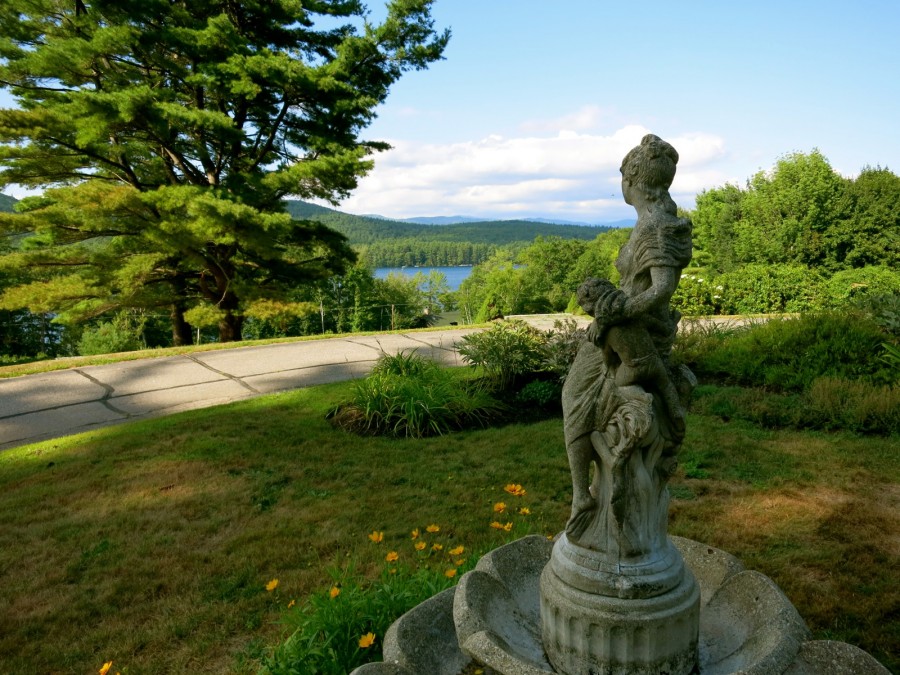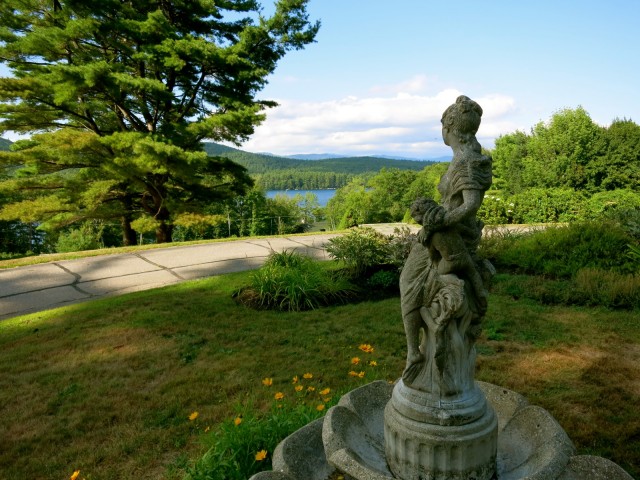 Owners Brian and Mary Ellen Shields greet guests warmly as they enter the lovely Manor On Golden Pond atop a hill overlooking Squam Lake in New Hampshire's Lake Region.  The Jane and Henry Fonda flick, On Golden Pond, was filmed on Squam Lake, and after it became a sensation in 1980, local establishments, including this one, capitalized on the name. Though the yellow-stucco Manor, built as a private home in 1904, was a bit run down in the 90's when the Shields purchased it, it's been revitalized and restored to its turn-of-last-century glory with updated rooms and an injection of fun and games.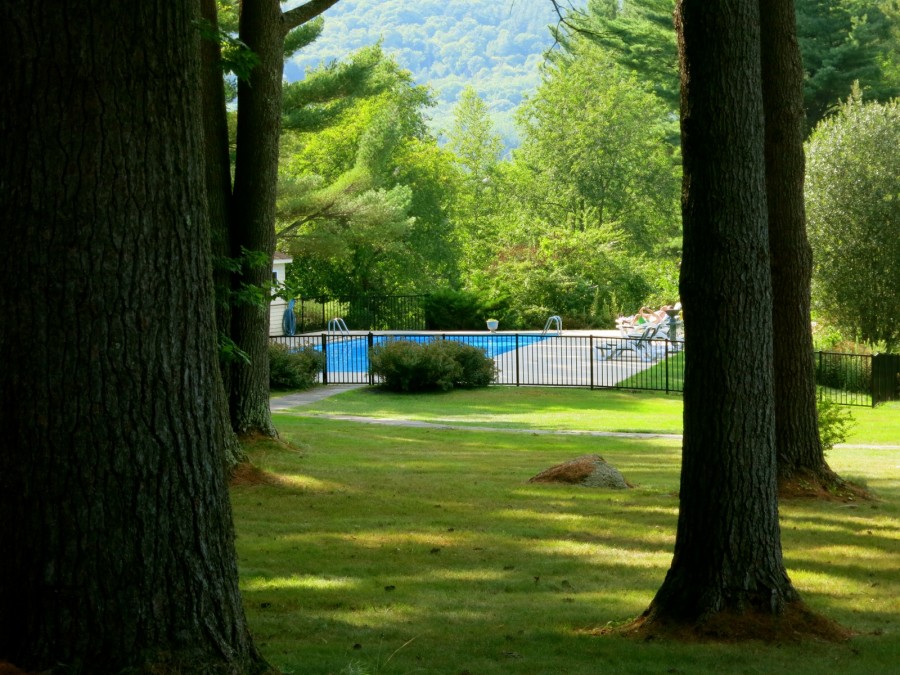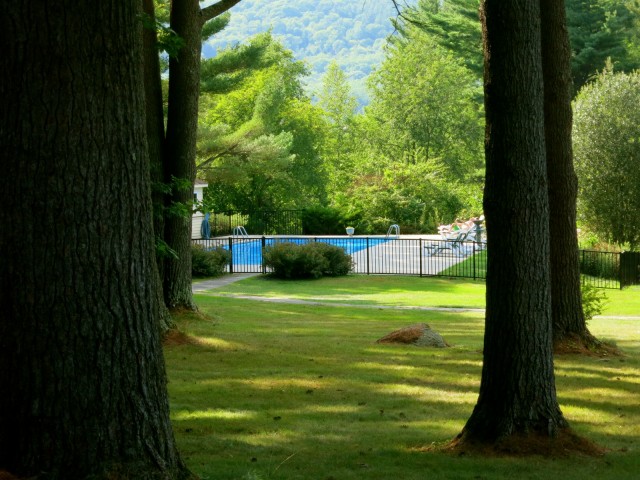 Climbing up the driveway to the manor on the hill, I noticed bathing suit and bathrobe clad men and women ambling back from the large, pristine pool steps away from the main building. From the Manor's circular driveway, you can peer downhill at Squam Lake through trees that abound on the property.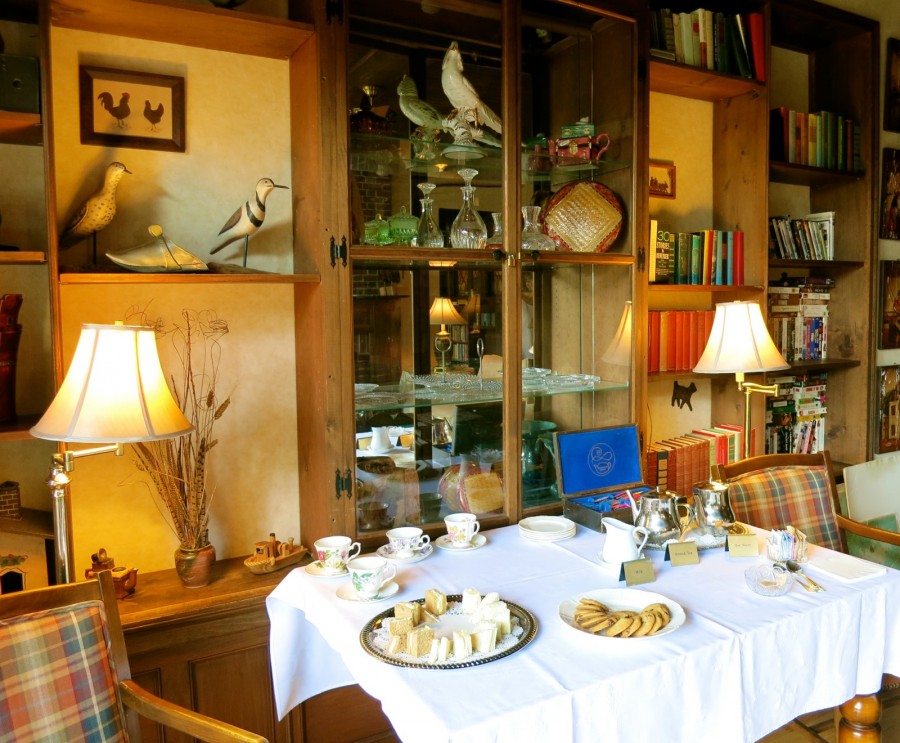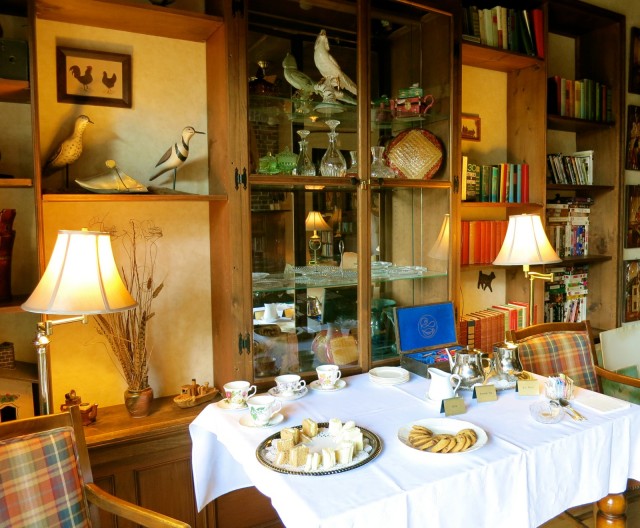 I arrived just prior to Tea Time (4-5), when guests gather in the elegant wood-beamed parlor to sip tea, read, and play board games.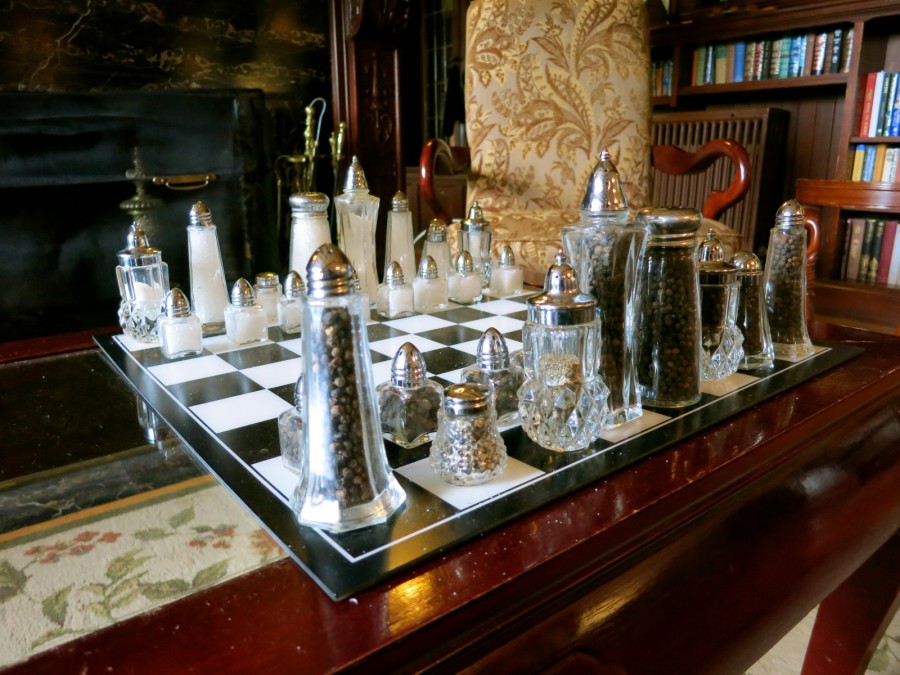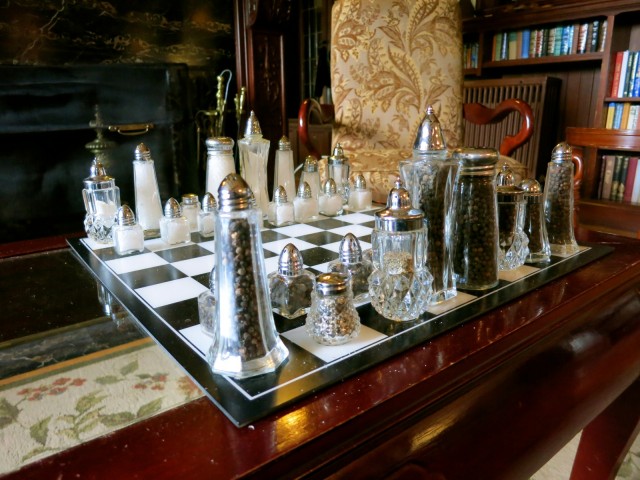 Chinese Checkers, a chess set created from salt and peppershakers, a 1,000 piece jigsaw in progress and a confounding wooden puzzle that requires 47 moves to solve were all laid out for impromptu use. (The last one would be the bane of many visitors). It's a social place, made even more so by Brian and Mary's helpful presence.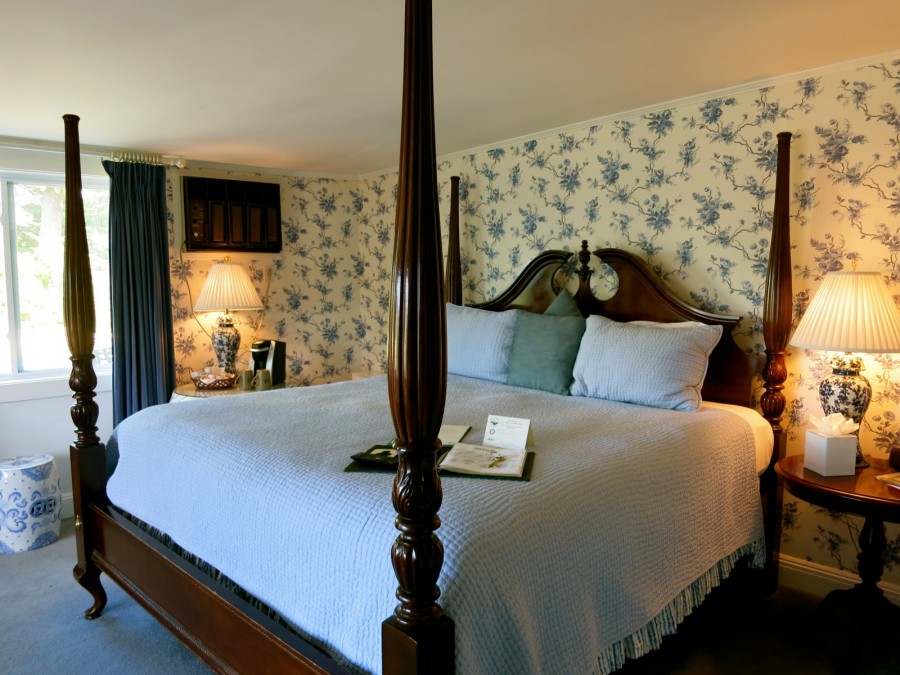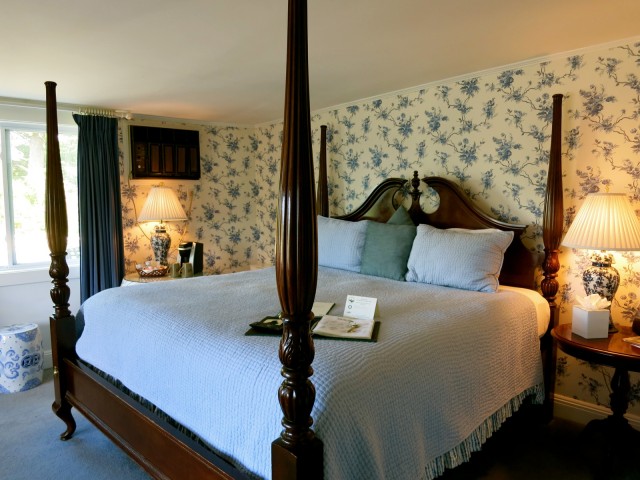 Most rooms in the Inn are quite large. The blue and white Churchill Suite– on the second floor with a shared deck overlooking Squam Lake – is a Delftware-hued fantasia. It's a quiet, tranquil room, with a four-poster bed topped with soft linens, a flat screen TV, fireplace, and a wonderful bathroom with a Jaccuzi bath featuring sliding shutters that open onto the bedroom (a perfect honeymoon or anniversary suite).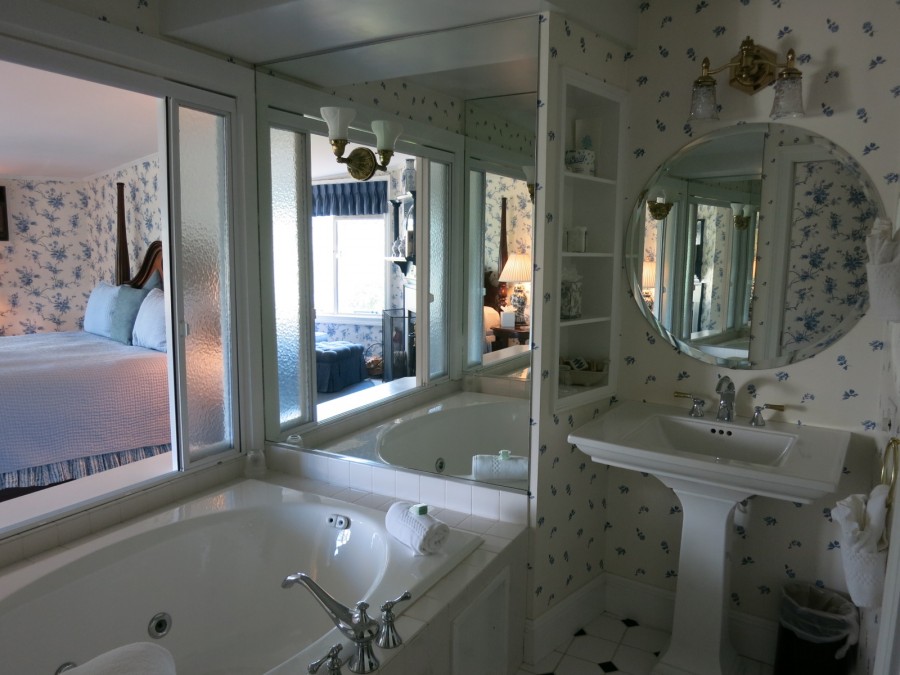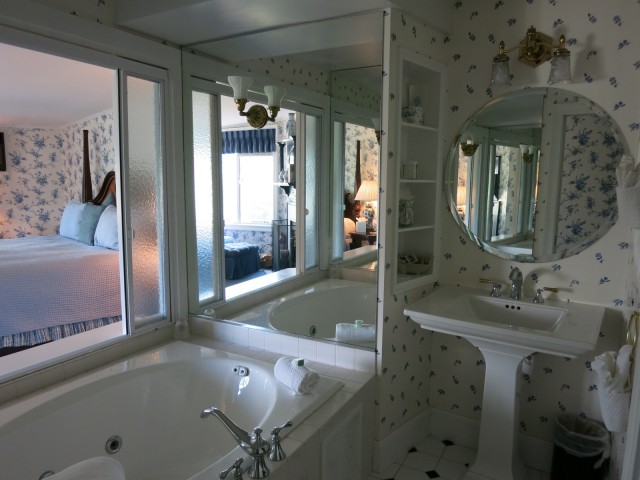 Through the magic of mirrors at the head and foot of the tub, you can gaze into the bedroom and then out to Squam Lake while reclining in bubbling water. Housekeeping cleans and checks on each room twice a day. Turndown service is so mellow (soft lighting, dreamy bedding), and so stealthy done, I felt compelled to write a thank you note to the staff before leaving.
Breakfast and Dinner are served in the Van Horn Dining Room – one half of which was the manor's billiard room when a private home. Billiard balls are wedged in one wall as a nod to its former use. A made-to order breakfast, which always includes steamed Brown Bread French Toast, is included with the room.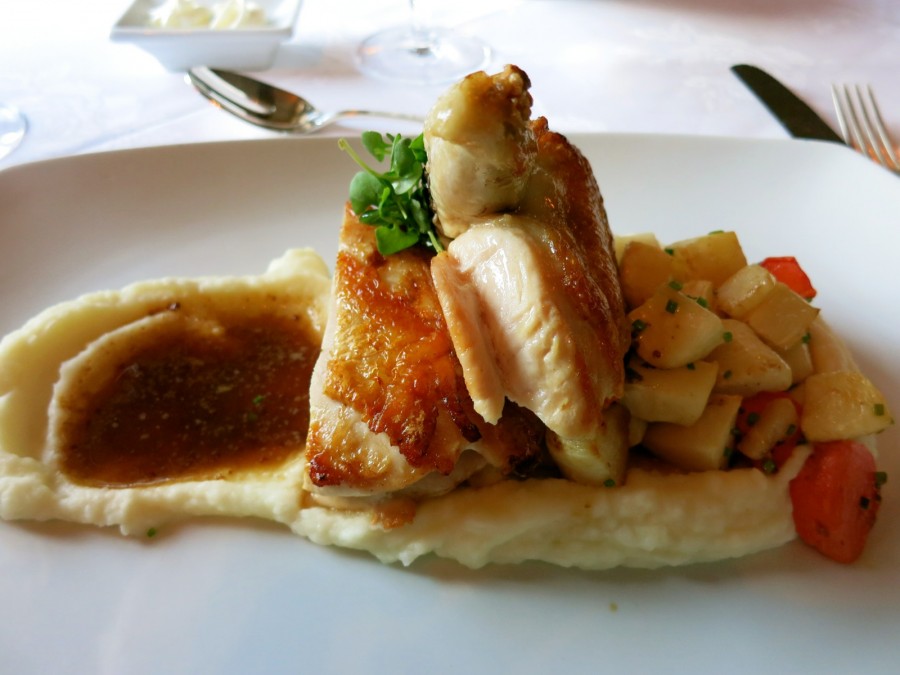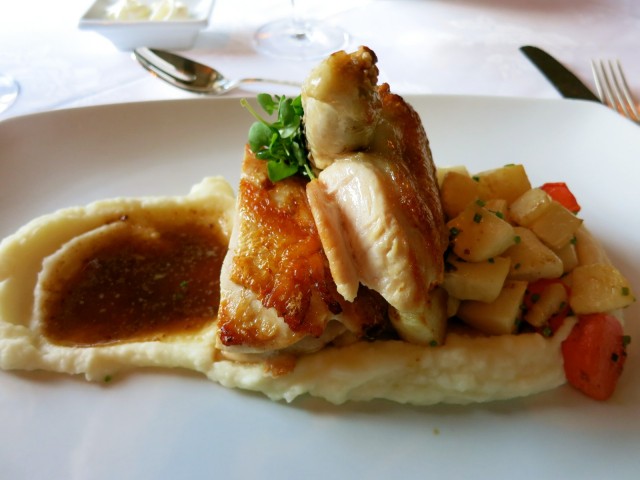 Dinner is more formal (make RSVP), when tables glow with votive candles and classical music plays. China with floral designs mirror the wallpaper on the ceiling. The cuisine is well prepared, with some dishes hitting the mark perfectly. The chef displays an adept hand with fish and fowl – my favorite was the Brined Chicken With Maple Mustard in a Mashed Potato Moat" ($30), one of the most succulent chicken dishes I've ever had.
Amenities at Manor On Golden Pond
A full made to order hot breakfast is served each morning. There are tennis courts, a swimming pool and beautiful grounds for strolling. Hot and cold drinks are available 24/7 in the parlor.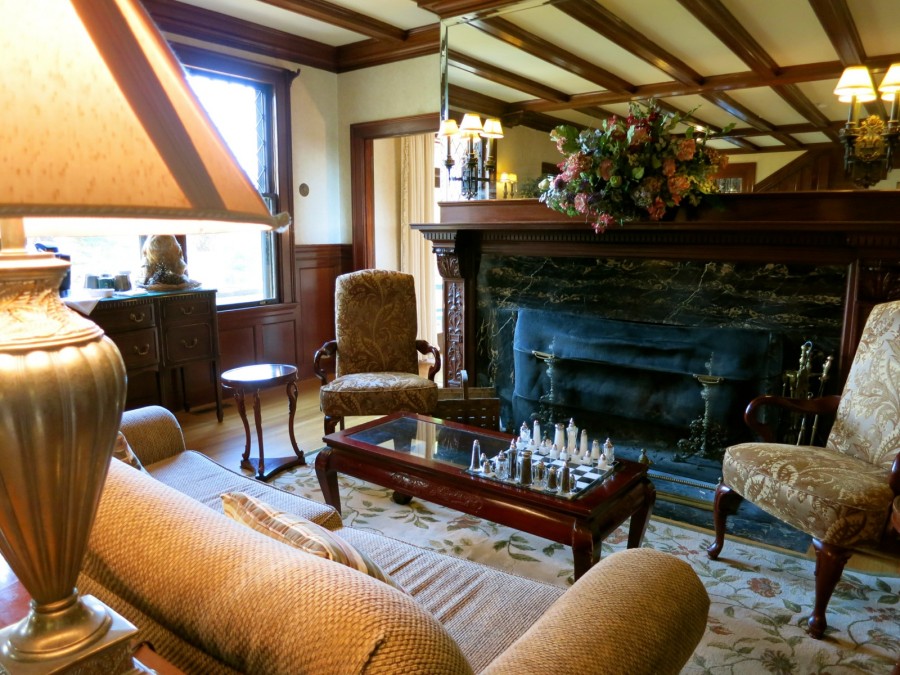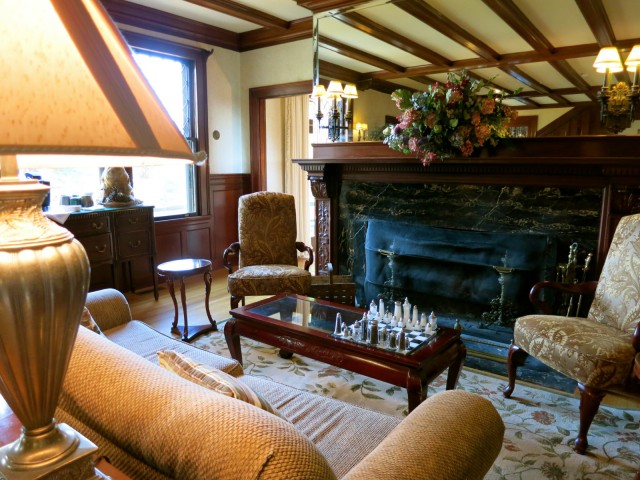 And between 4-5 each day, you'll find fine-China cups set out for hot tea, crustless sandwiches, and cookies in the living room. Indoor board games and puzzles are also popular, especially on rainy days.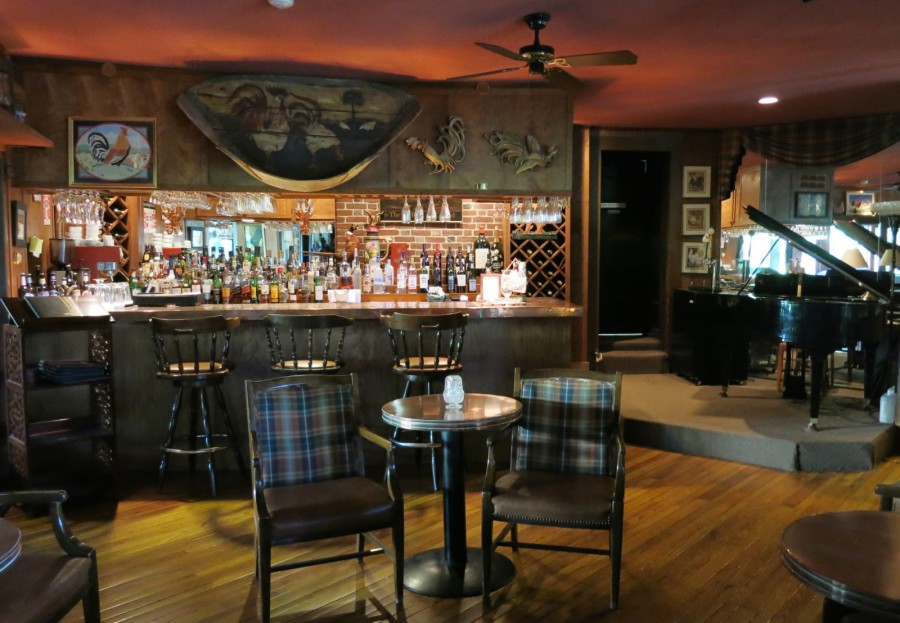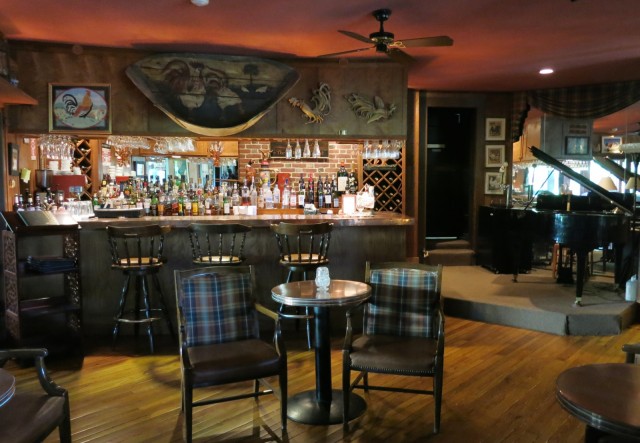 The in-house bar, the Three Cocks Pub, is a pretty perk for travelers and a great space for groups to gather.
Just the Facts
Suite rates from $230 off season to $495 in season. (Churchill Suite from $350-$425), includes use of all property amenities, afternoon tea and full hot breakfast.