Last Updated on January 11, 2022 by Editor
If your ideal getaway revolves around hunting for literary spots, then this travel bucket list is for you. Not only can you find rare old books, you will discover the unique institutions that house them. These ten bookstores, museums, and libraries in the Northeast USA will fulfill any book lover's passion.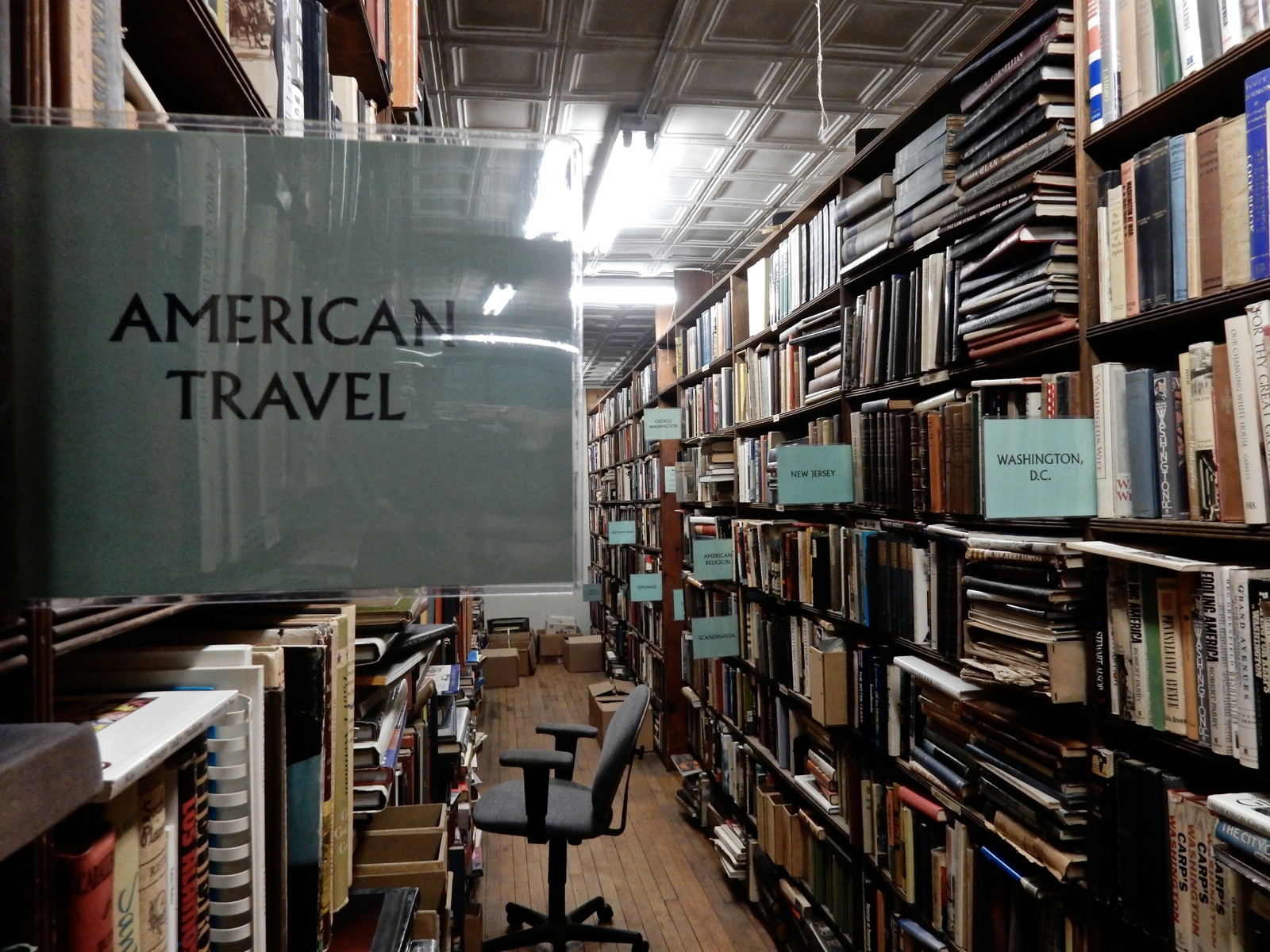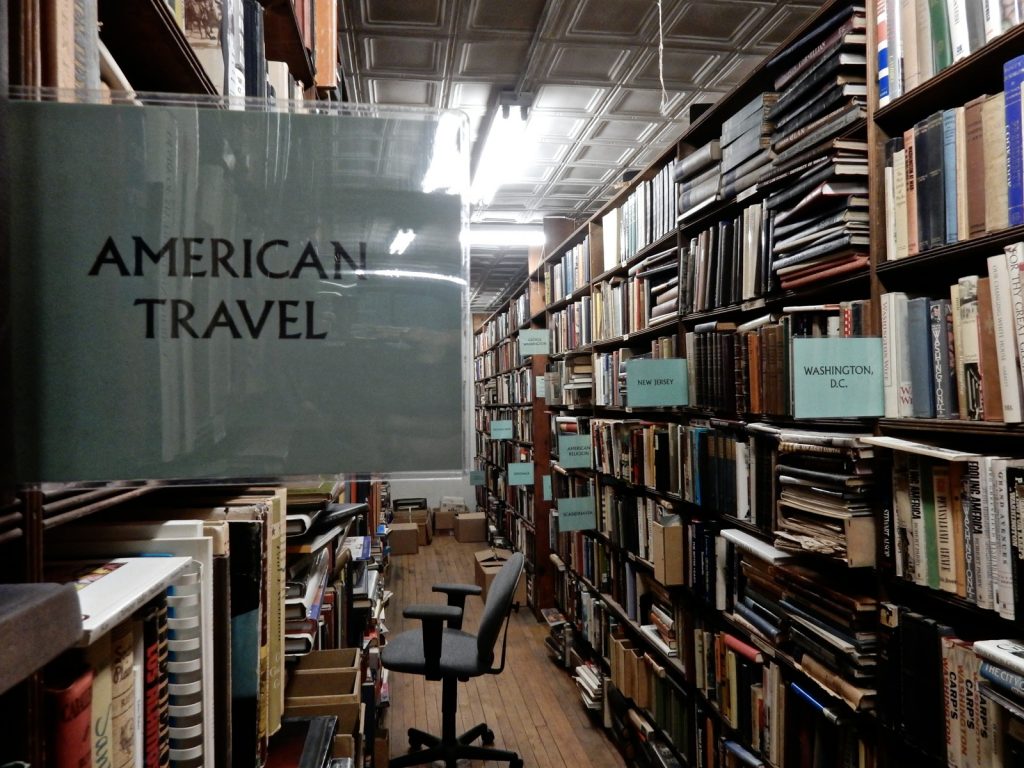 Literary Spots In Northeast US
Now one of the last remaining independent bookshops in NYC, the Argosy Bookstore was founded in 1925 by Louis Cohen. Currently, it's run by Cohen's three daughters, Judith Lowry, Naomi Hample, and Adina Cohen, and Judith's son, Ben.
In addition to rare, First Edition, and other crusty old books, the shop carries an astounding assortment of baseball cards, celebrity autographed photos, collectibles, and maps of all kinds.
For more things to do in the area, check our post on Central Park South.
Most tourists don't know about this terrific museum. That's a shame. This exquisitely preserved library was designed by Charles McKim of McKim, Meade and White. And it was commissioned by John Pierpont Morgan–the founder of J.P. Morgan.
More recently, a 2006 expansion by Renzo Piano that added a magnificent glass box atrium connects a lovely restaurant and other galleries to the incredible 4-room Library. Then in 2010 another renovation restored it to its original 1906 splendor.
If you do nothing else here, make a beeline to the East Room, North Room, West Room and Rotunda of Morgan's Library.
You'll find yourself in a kind of Harry Potter meets Renaissance-European world of rare books, tapestries, mosaics, handwritten manuscripts, and historic letters, with a good dollop of wonder thrown in.
Although these treasures rotate on view, you may see Robert Louis Stevenson's notebook scribbled with the first draft of what he originally called a "Fine Bogey Tale." Eventually, that became The Strange Case of Dr. Jekyll and Mr. Hyde.
While you're there, find more NoMad NYC Attractions here.
New York's most famous bookstore with "18 miles of books." Except that in recent years expansions have added even more book aisles, and additional locations, so that now they're up to at least 23 miles.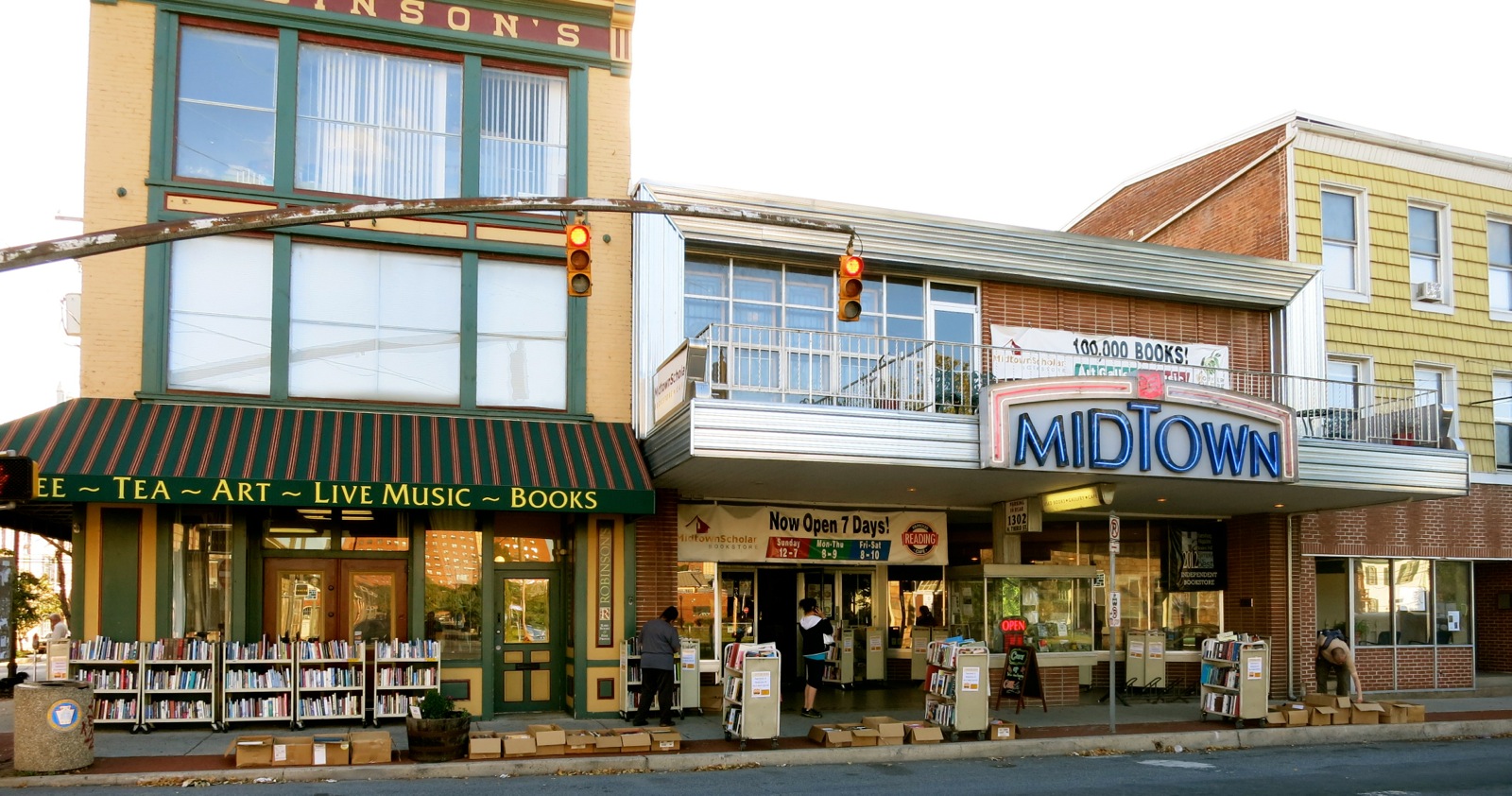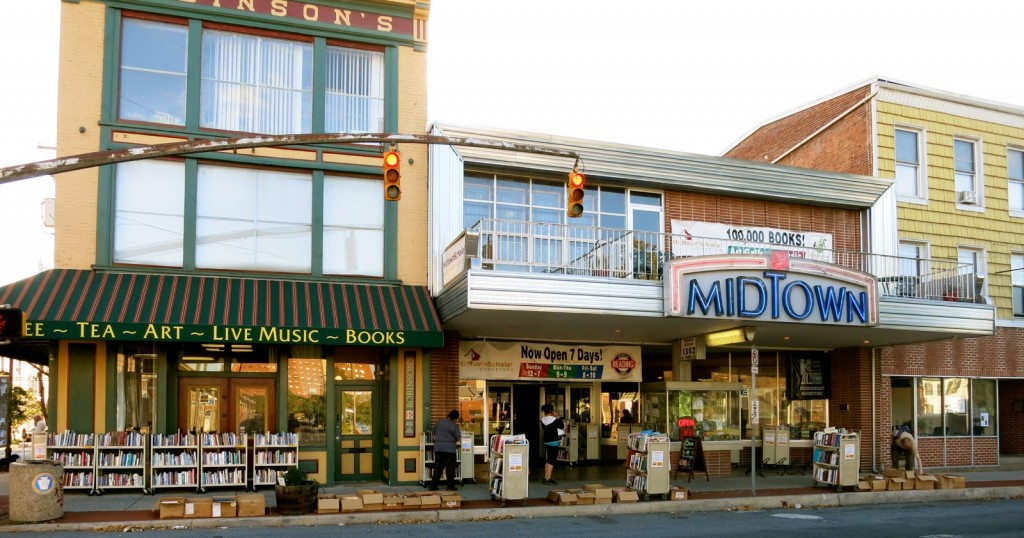 One of America's largest used academic bookstores is carved from what was once the first non-segregated movie house in PA (and then a succession of clothing and antique stores). The New York Times called visiting here "nearly a religious experience." You'll see why as you wander through 15,000 sq feet of mazelike stacks containing over 100,000 books on several floors.
Owners Eric Papenfuse (Mayor of Harrisburg) and his wife, Kathy wanted to bring vitality back to this depressed area of town by anchoring this bookstore/coffee bar/café for book clubs, concert-goers, performing artists and discussion groups.
Certainly, they have succeeded. Over time, there's been an influx of young families and artists attracted by an indie movie theater (Midtown Theater), Urban Churn (a hip old fashioned ice-cream shop), the Millworks (hyper-local restaurant and artist collective), and other restaurants, cafes and museums.
For more on what to do, here is our weekend getaway in Harrisburg PA guide.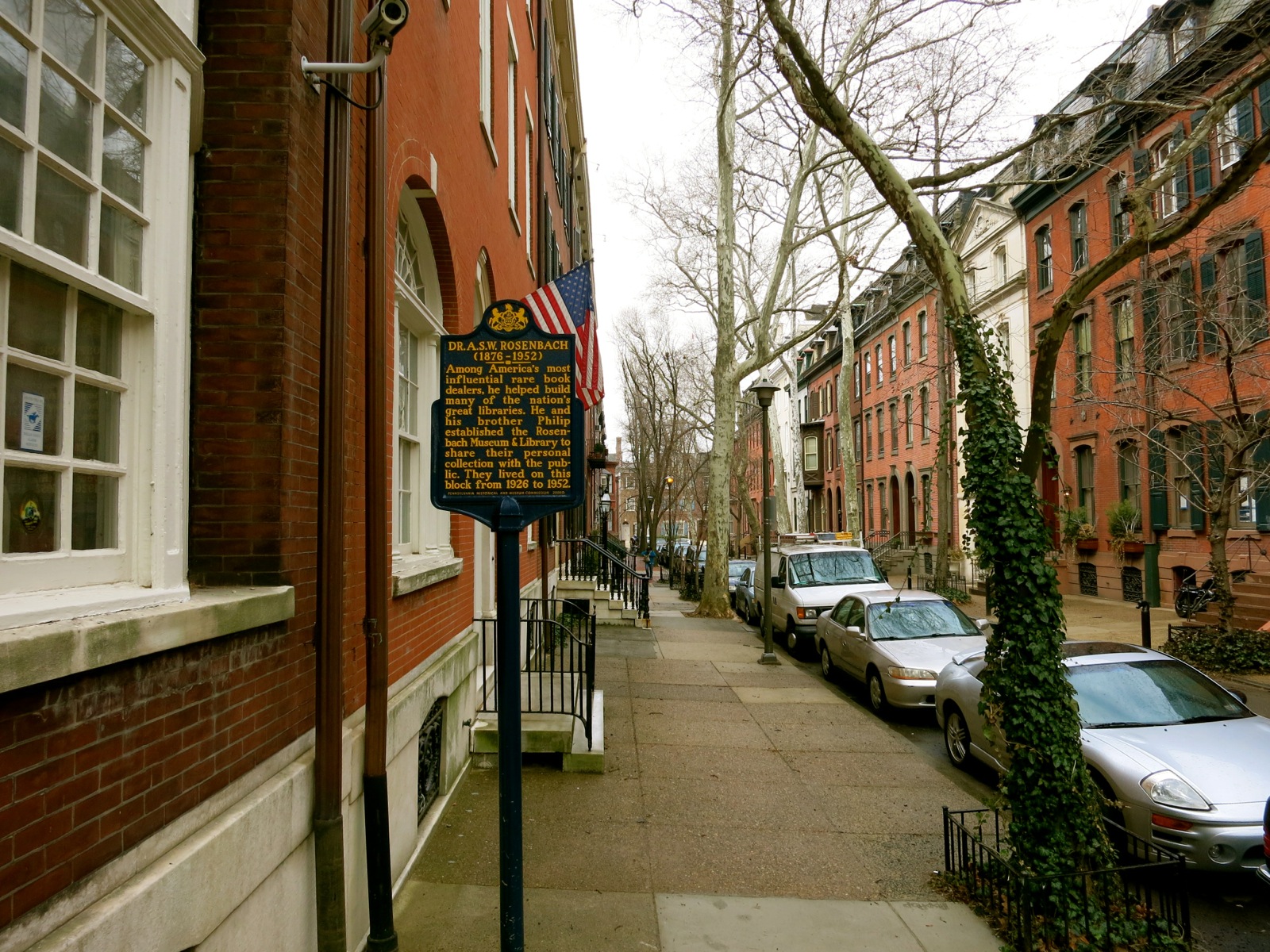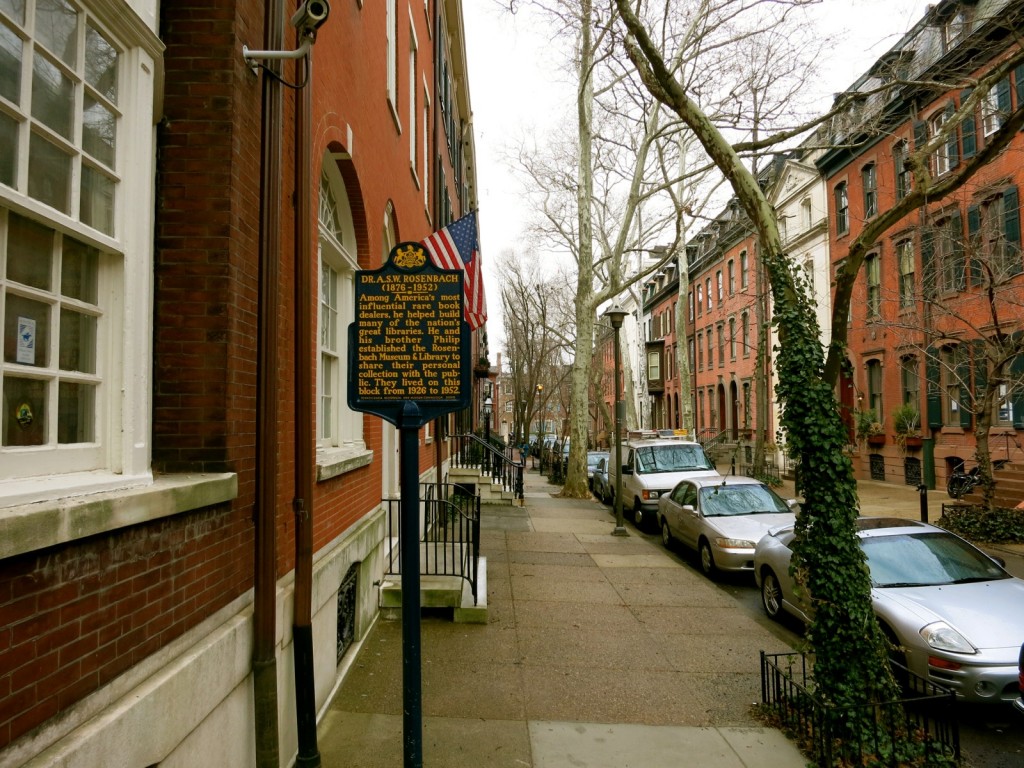 5.) Rosenbach, Philadelphia PA.
The Rosenbach preserves Bram Stoker's original notes for Dracula, and handwritten pages of Mary Shelly's Frankenstein, among a treasure trove of literary riches, first editions, and rare books. During "Hands-On Tours" – most Fridays at 3pm (RSVP necessary), visitors get to actually handle these masterpieces.
Plan a weekend getaway around Philadelphia Arts.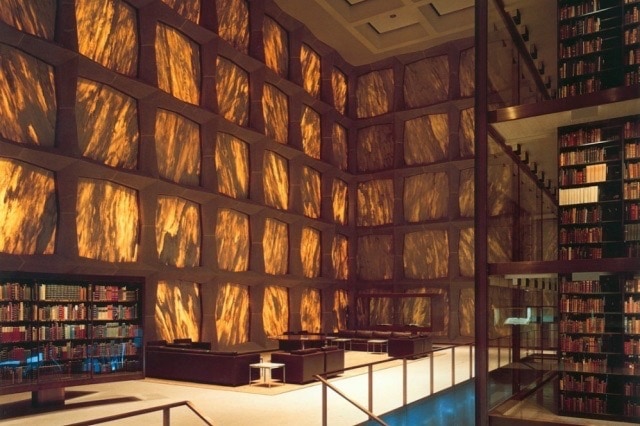 Beinecke Rare Book and Manuscript Library holds one of the few remaining Gutenberg Bibles left intact in the world. Diffused light from beautiful translucent yellow marble panes one and a quarter inch thick (in place of paper-damaging glass windows) set the inner shaft of books ablaze when the sun is low in the sky.
And discover more things to do in New Haven CT here.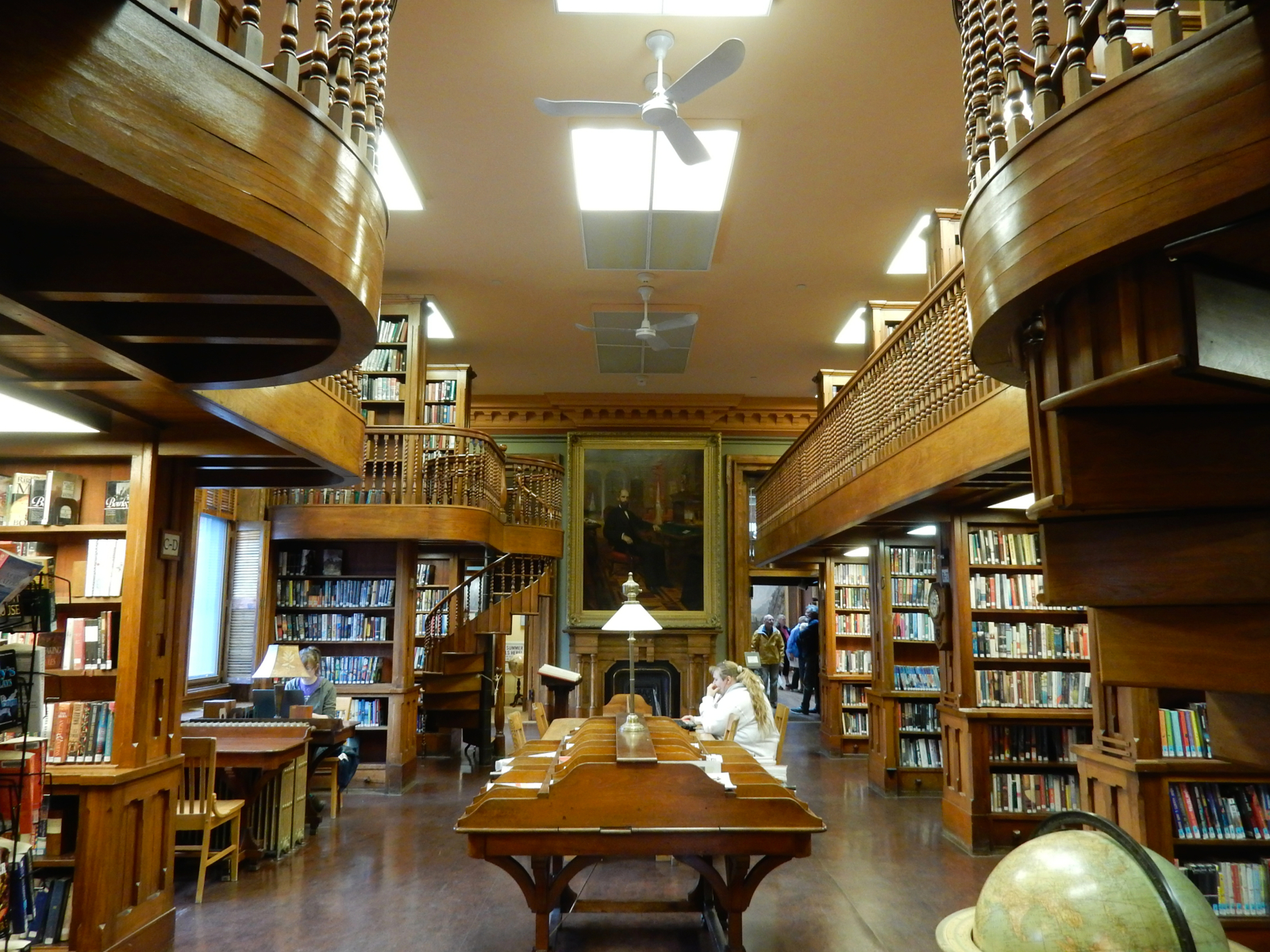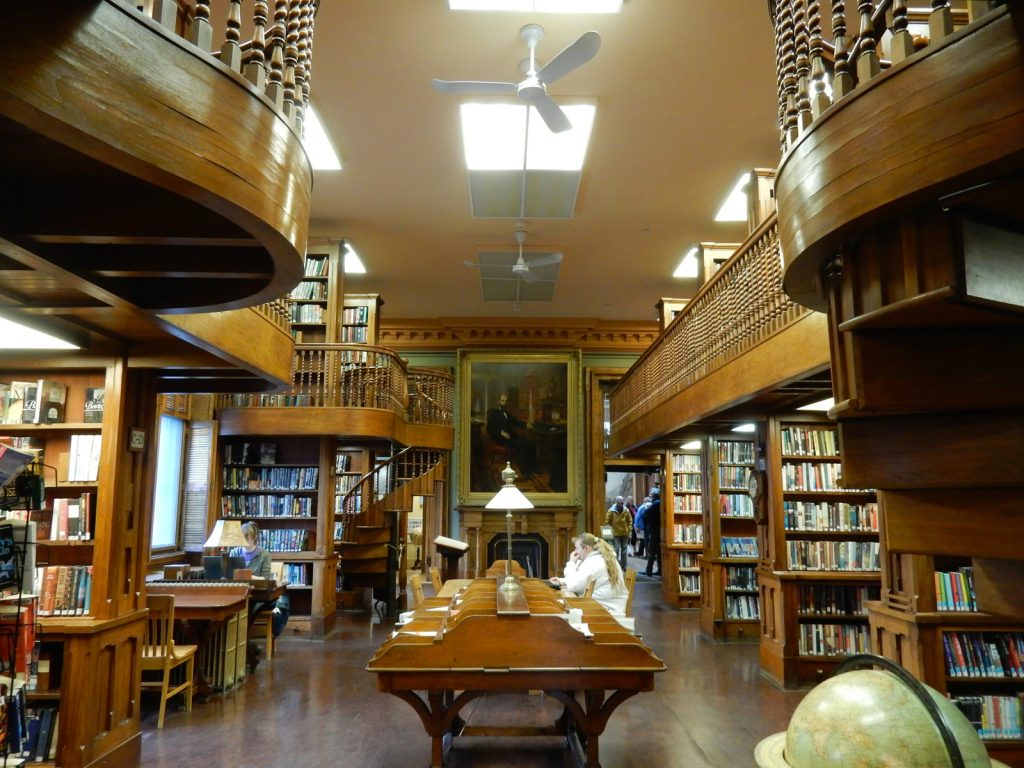 Oh, those Victorians sure knew how to study and research with class. Step into this beaut of a library/art gallery and drink in that 1870's charm, lovingly preserved.
In addition to two-story bookshelves, accessed by intricate carved wood spiral staircases, lamp-lit communal tables entice all who enter to stay awhile. It's the perfect place to overcome procrastination.
Plan a weekend getaway in Vermont's Northeast Kingdom with our travel guide.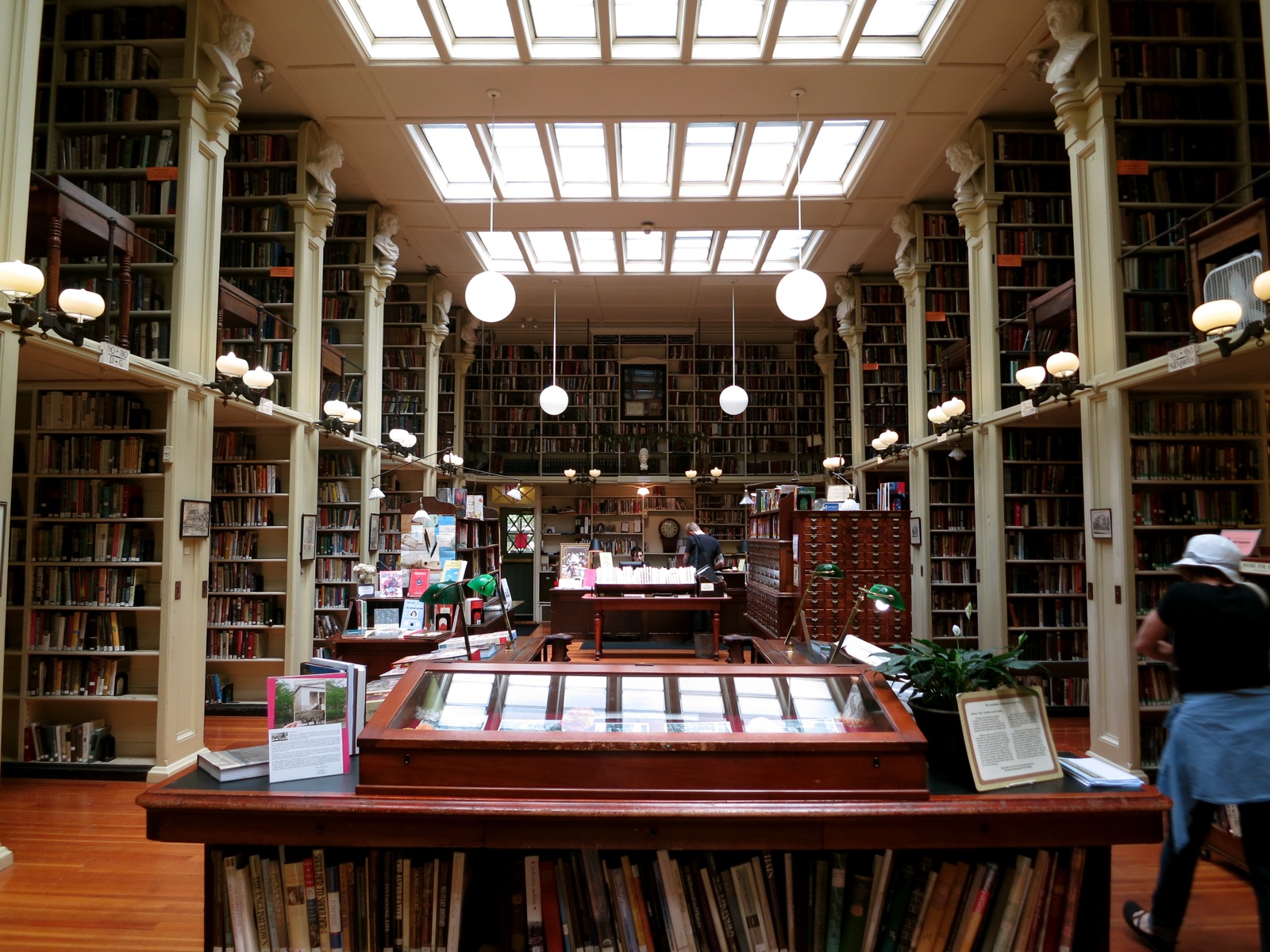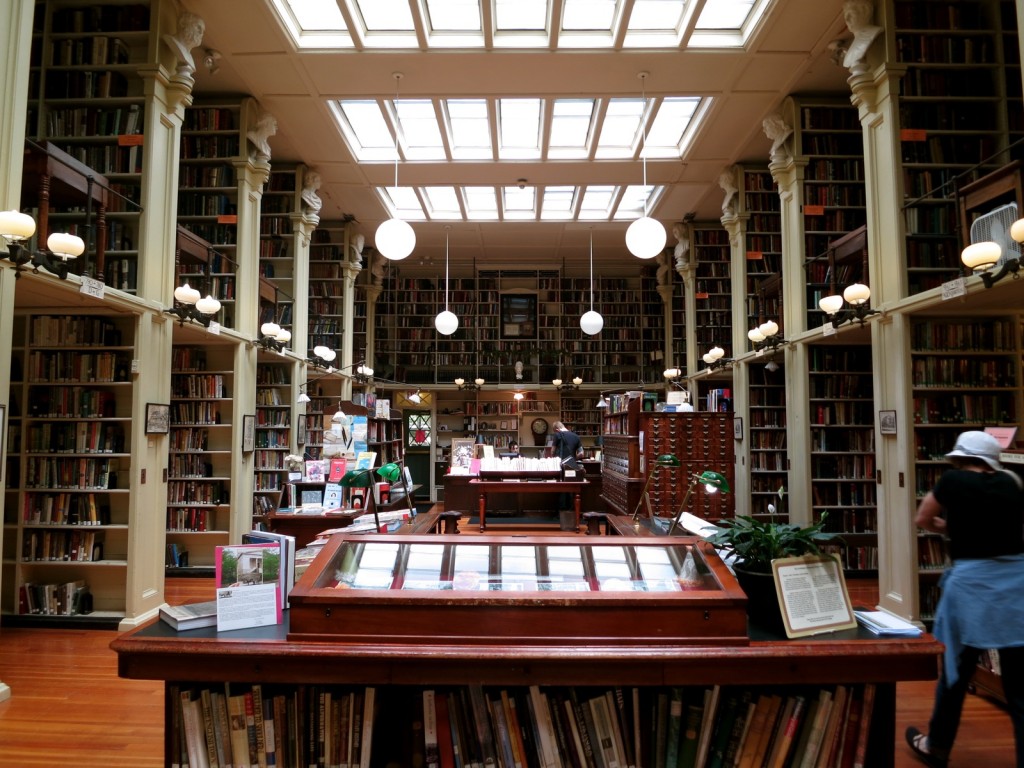 Edgar Allen Poe courted his ladylove Sara Helen Whitman among the stacks of this Greek Revival, member-supported library. Built in 1838, and filled floor to ceiling with books rare and pulp, the Athenaeum is a city treasure.
Start with the self-guided "Raven Tour" ("follow the ravens") to find stories about Poe, about the building itself, and original handwritten cards in the still-functioning card catalog.
On Friday evenings, don't miss the free coffeehouse style Salon Series that serves to amplify what's happening in Providence. Check the website for speakers. Best of all, wine, sherry, nibbles and "brilliant conversation" are complimentary.
Make a weekend of it with our Providence RI getaway guide.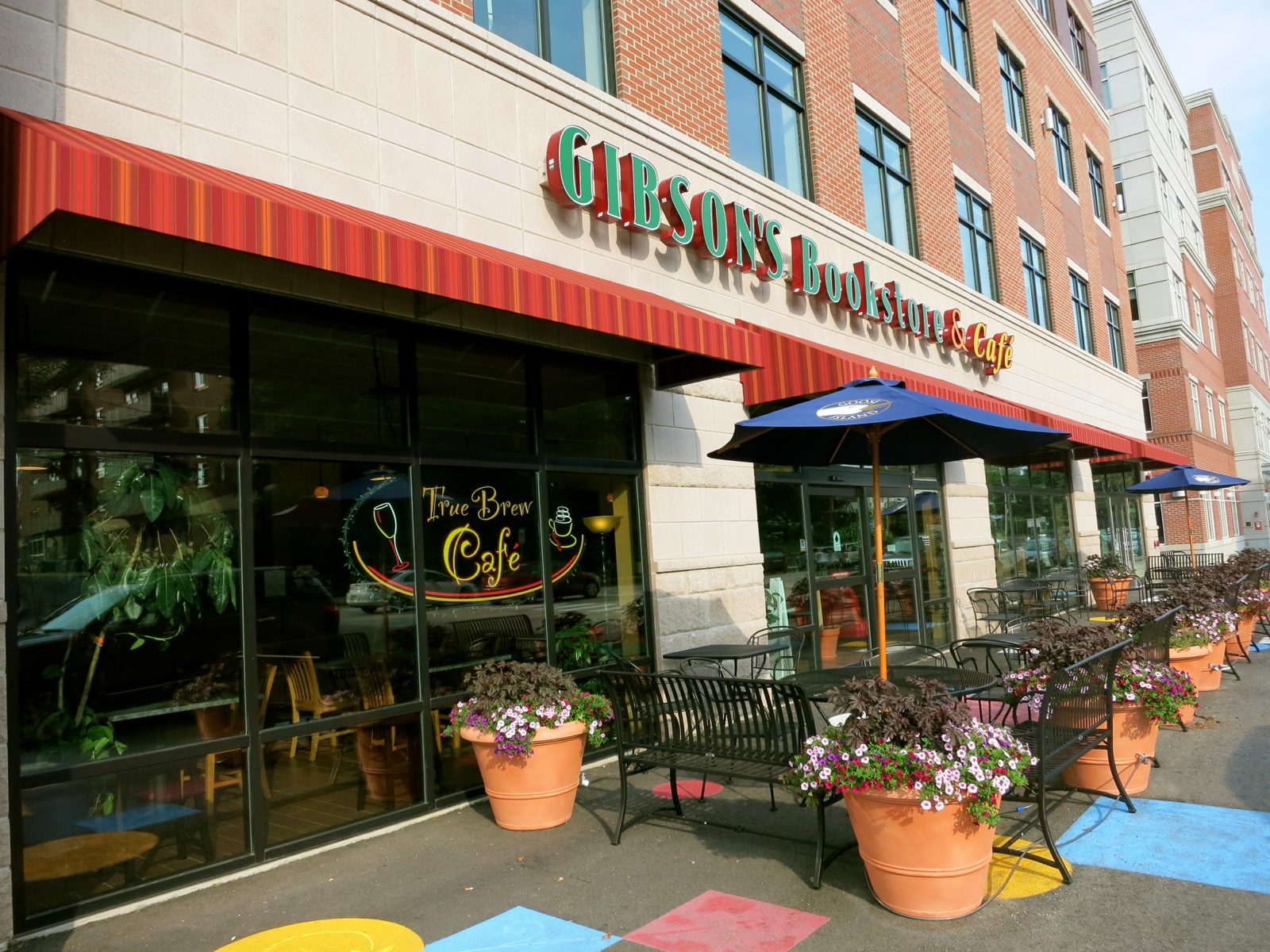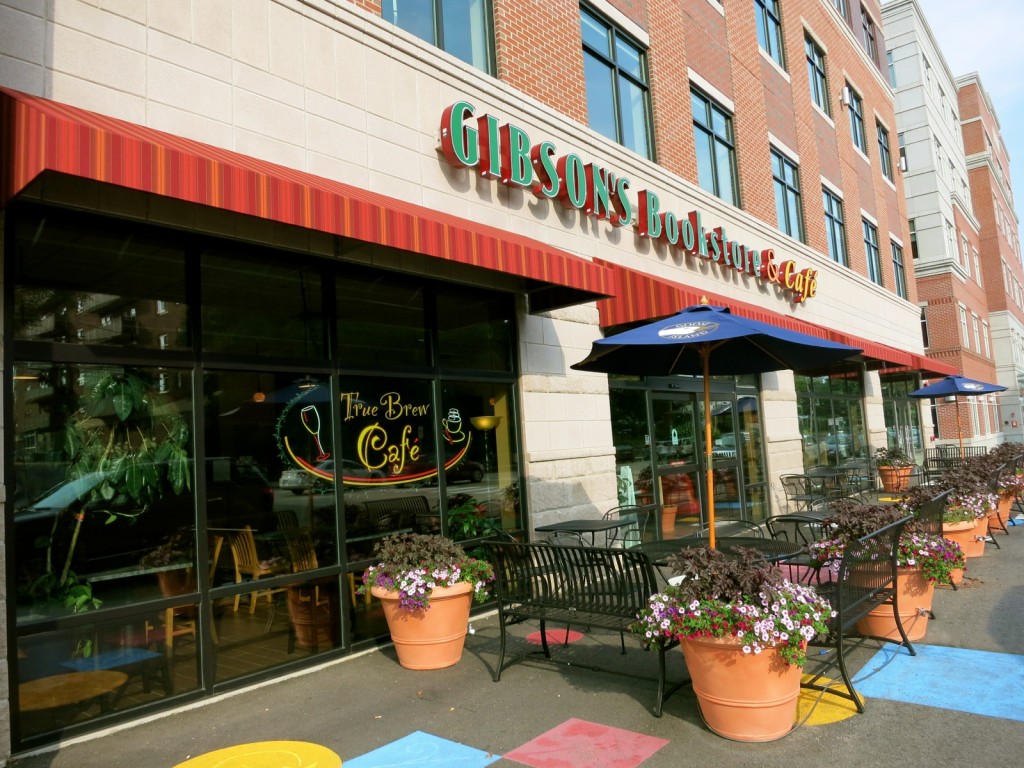 9.) Gibson's Bookstore, Concord NH.
When an independently owed bookstore forces out a Barnes and Nobel or Borders, they must be doing something right. Gibson's, which hosts author readings and other programming, and has taken over a full city block, is doing just that.
Additionally, find more to do with our Concord NH weekend getaway guide.
In 1980, when Hampshire College grad, Aaron Lansky, was pursuing his Masters in Yiddish Literature at McGill University, he was hard pressed to find any books in that language. As a result, he was inspired to request books using handwritten notes in those New York coffee shops that Lansky knew to be frequented by old Jews.
The response, you'll learn on an eye-opening visit to this literary spot, was overwhelming. Since then, over 1.5 million books – representing 40,000-70,000 titles – have been collected. And some are from vanishing Jewish communities around the world, including Zimbabwe and China.
For Jews, according to Lansky, "books are a portable homeland."
When he began collecting in 1980, Lansky felt he was "picking up fragments of this world and saving them for the future."
Today, walk into the 49,000 sq ft. Yiddish Book Center, currently recognized as "one of the largest Jewish Cultural and Educational organizations in the country." It's designed to look like an Eastern European shtetl. Start with a self-guided tour brochure. And then follow with the 12 minute orientation video. It's a fantastic immersion into all aspects of this foreign, yet familiar, tongue.
Plan a visit with our Amherst MA weekend getaway guide.