Last Updated on
The Interlaken Inn in Lakeville CT (not to be confused with the one in Lake Placid NY) has hosted parents and friends of next-door Hotchkiss School, along with newlyweds and other romantics, for decades. With a relatively new celebrated "Lobster chef" (as of December '15) at in-house Morgan's Restaurant, the Interlaken is drawing foodies and travelers seeking rural rustic-luxe peace and quiet as well.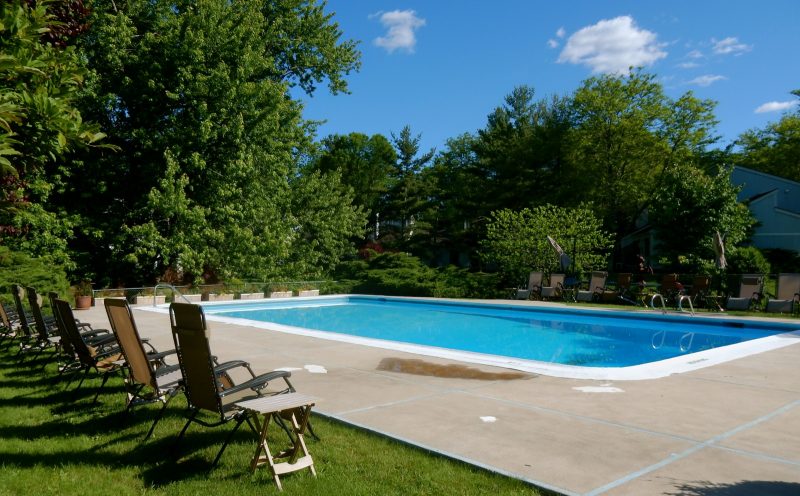 With expansive property encompassing the Main building (40 rooms and suites of various sizes), several cottages, an outdoor pool, tennis courts, and a separate waterfront beach and dock on Lakeville Lake (aka Lake Wononscopomuc), some guests don't even leave the compound once settled in. (If you do decide to venture forth – here are Getaway Mavens ideas for exploring the area.)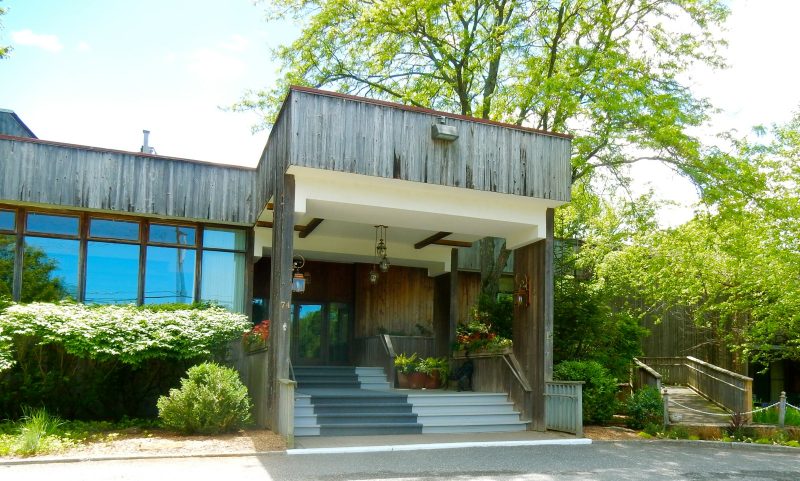 From the driveway, the Interlaken Inn looks less like the upscale hotel it is than a 50's ski lodge, with it's weathered grey siding and modernist design.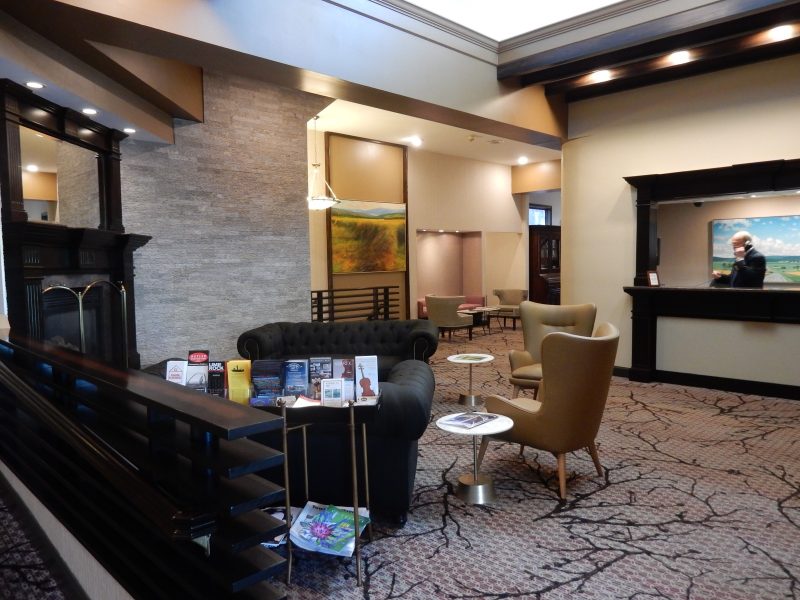 Not to fear. Walk inside and you'll find a warm greeting and several striking landscape paintings – often the first thing visitors comment on when checking in.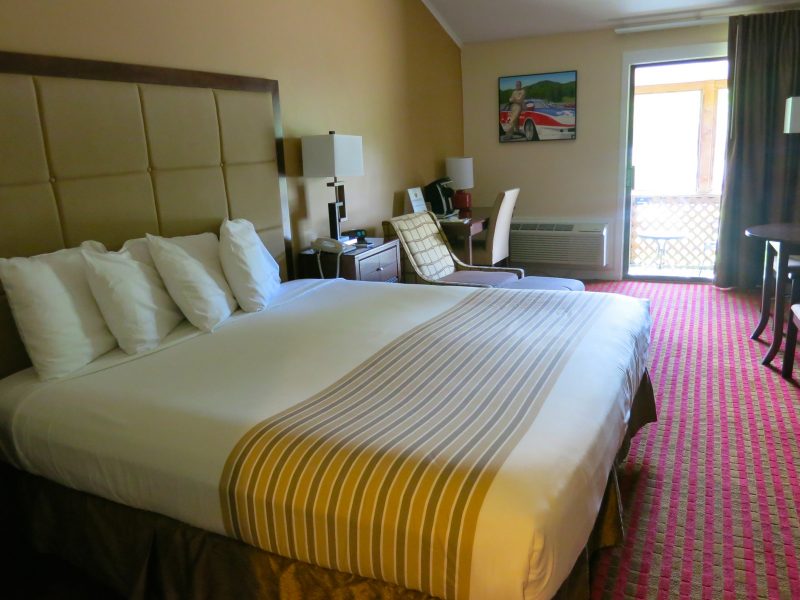 Most rooms have been renovated, or at least updated and refreshed with soft and comfy new bedding and furniture.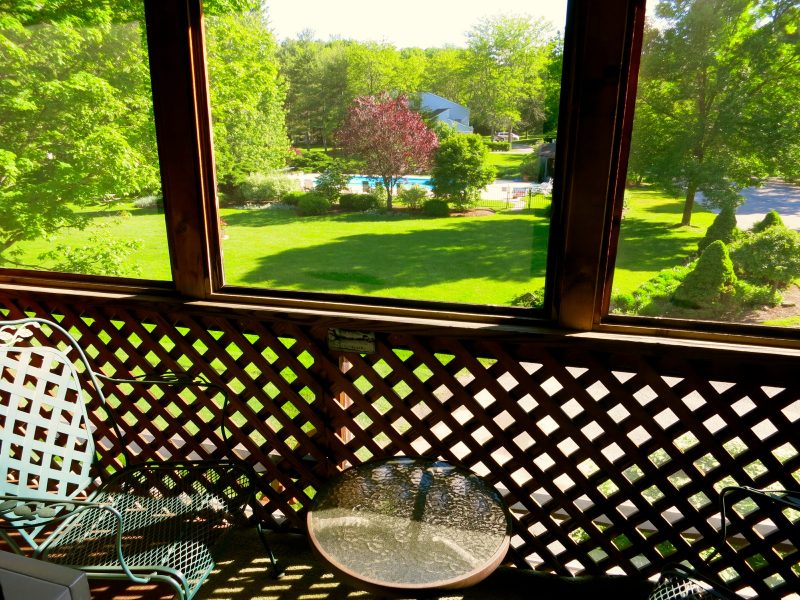 But in the Paul Newman Suite at least, both the bathroom, and screened-in-porch with pool and landscape views, are the stars of the show.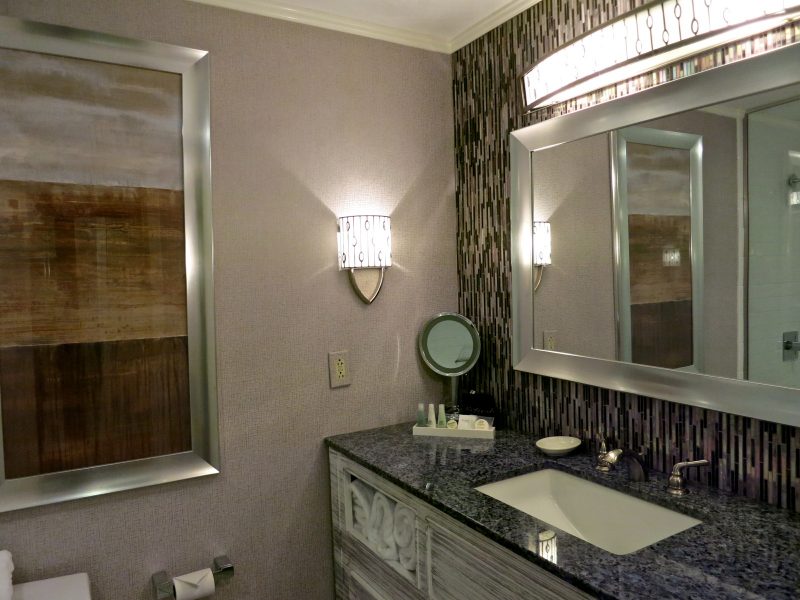 Though small, the beautifully designed bathroom, with iridescent glass backsplash, bead-glass sconces, granite sink-top, and sizeable glass/subway tile walk-in shower is a funky-cool departure from and nice counterpoint to the earth-toned bedroom.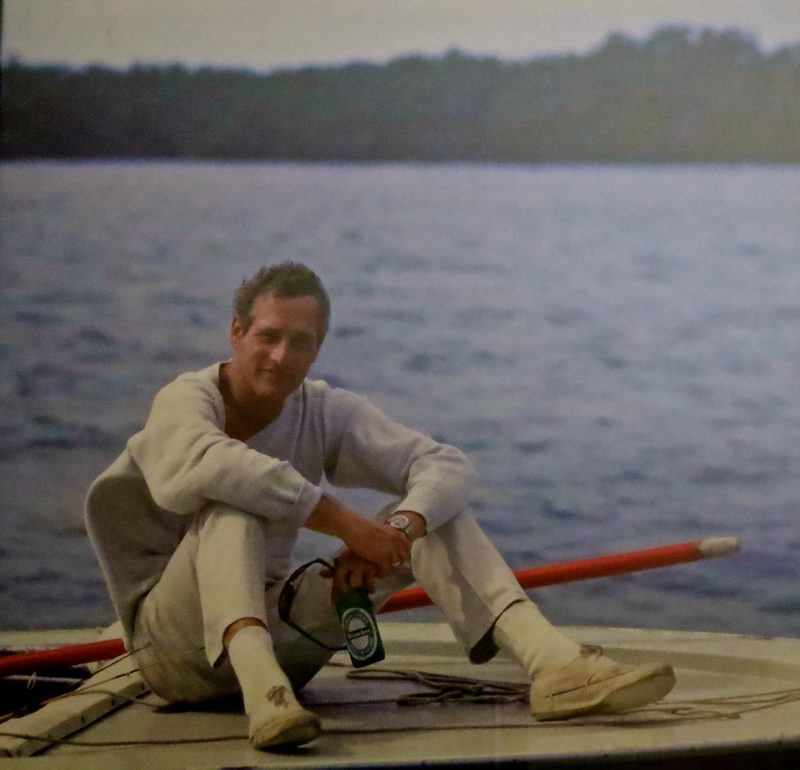 Why a Paul Newman Suite? Until his death in 2008, the Hollywood star lived in Connecticut, and came to Lakeville often to race his cars at Lime Rock Racetrack, just 4 miles from the Interlaken Hotel. The Suite, in homage to him, features several photos and paintings of the philanthropic and well-liked celebrity.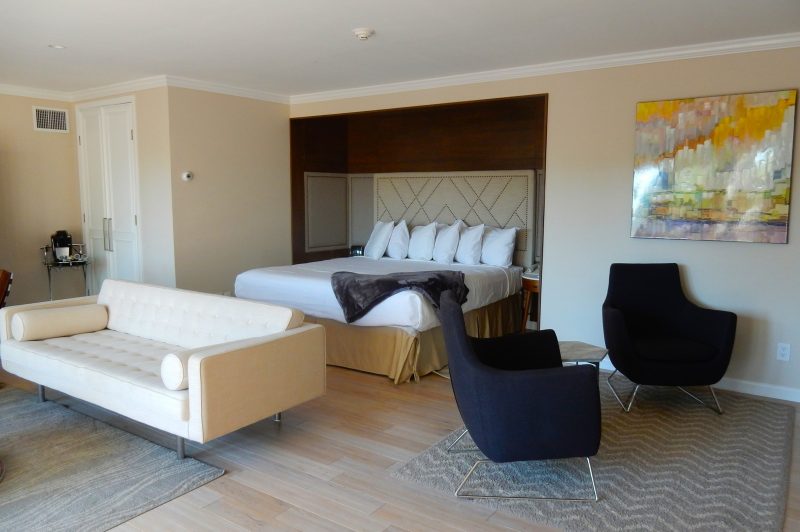 Honeymooners – and brides preparing for an on-site wedding – prefer to stay in the contemporary Penthouse Suite, with its own entrance and enclosed hot-tub deck.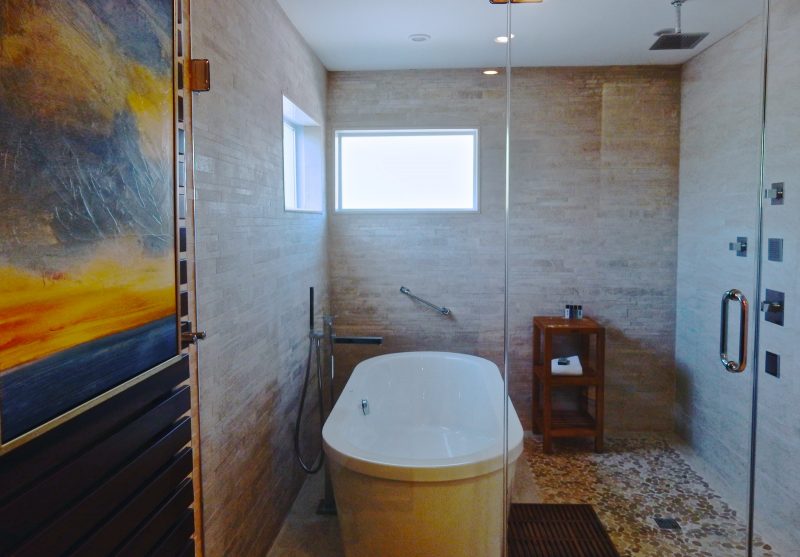 The Penthouse bathroom, with soaking tub inside a massive mosaic-tiled shower, is in a luxury class all itself.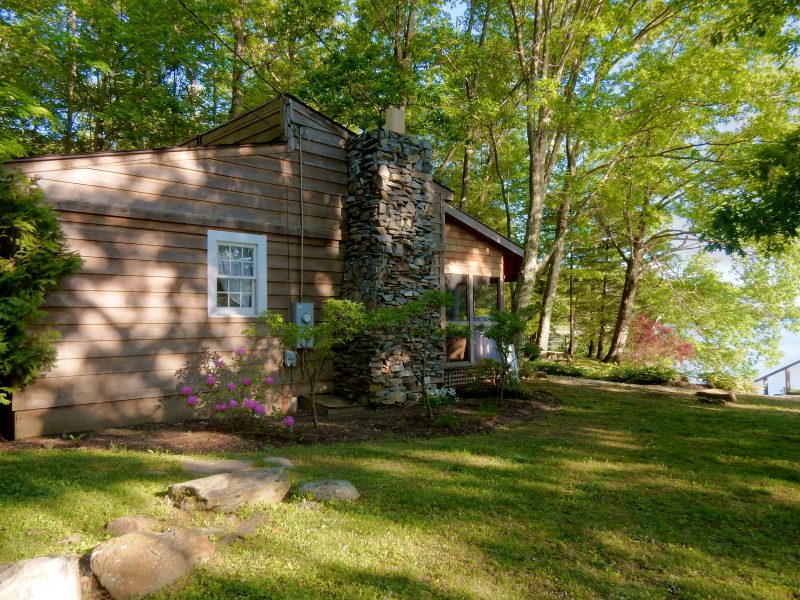 Travelers looking for even more privacy should check out the Lakeside Cottage – with small beach, fire-pit, dock with loaner canoe, screened in porch, King Bedroom and pull out-couch in the living room.
Dining at Interlaken Hotel/Morgan's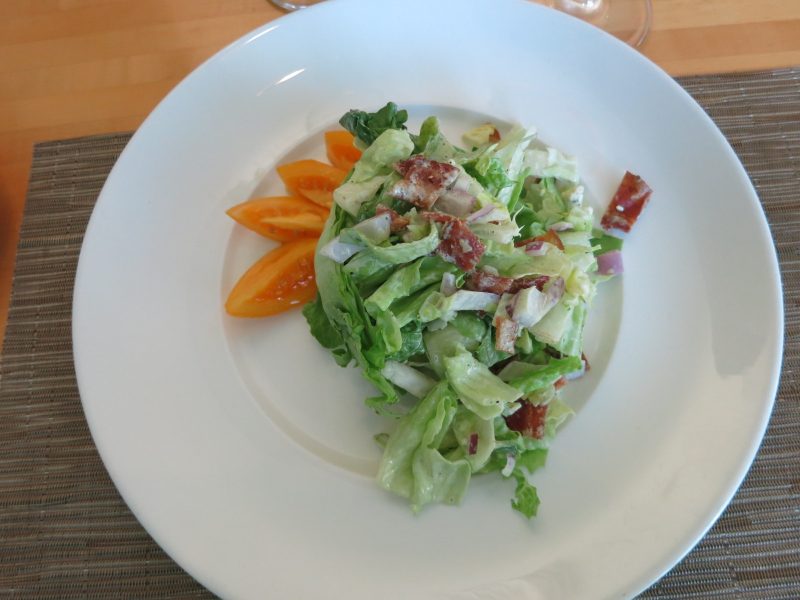 In 2001, Morgan's chef John Welch was named "Lobster Chef of the Year" in the State of Maine. Given that there are probably thousands of great lobster chefs in Maine, that's very high praise, indeed, and indicative of the expertise that Welch, who went on to cook in 4 and 5 star hotels and restaurants around the country, brings to Morgan's at the Interlaken Inn. Rather than merely a hotel restaurant, Morgan's is a great restaurant that happens to be located in a hotel. Welch sources his ingredients from his own on-site garden as well as local farms, ranches, creameries, distilleries, and tea-makers, which are identified on a menu that changes seasonally. To say that everything that appears, artistically, on each plate is "fresh" is an understatement. Take the Baby Iceberg Salad ($13), with Applewood Smoked Bacon, yellow tomatoes and Great Hill Blue Buttermilk dressing: minimally dressed, its just-from-the-garden essence is a knockout first course. Morgan's menu also features a whole Vegan section – so your favorite plant-based eater will not be disappointed.
Amenities at Interlaken Inn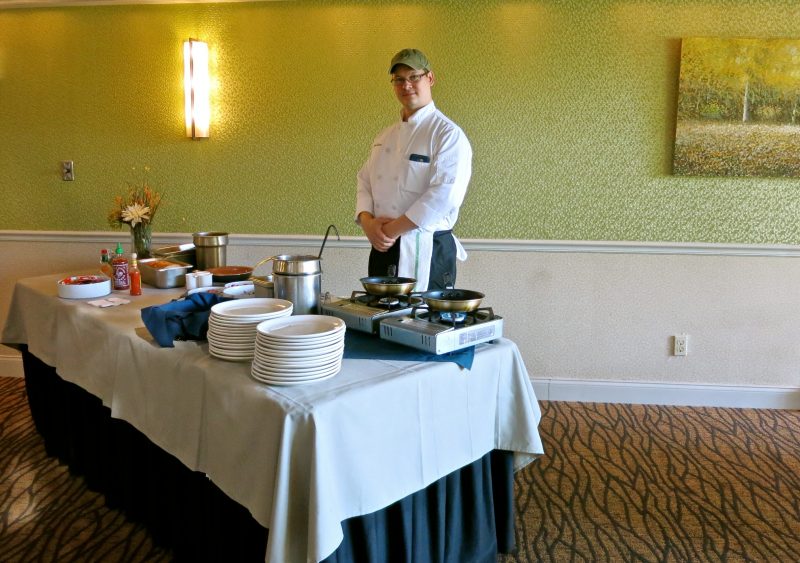 Complimentary Breakfast with Omelet Chef Johnny Carlson
Ellora Spa with Workout Room
Tennis Courts
Outdoor Heated Swimming Pool (Memorial Day to Mid-Sept)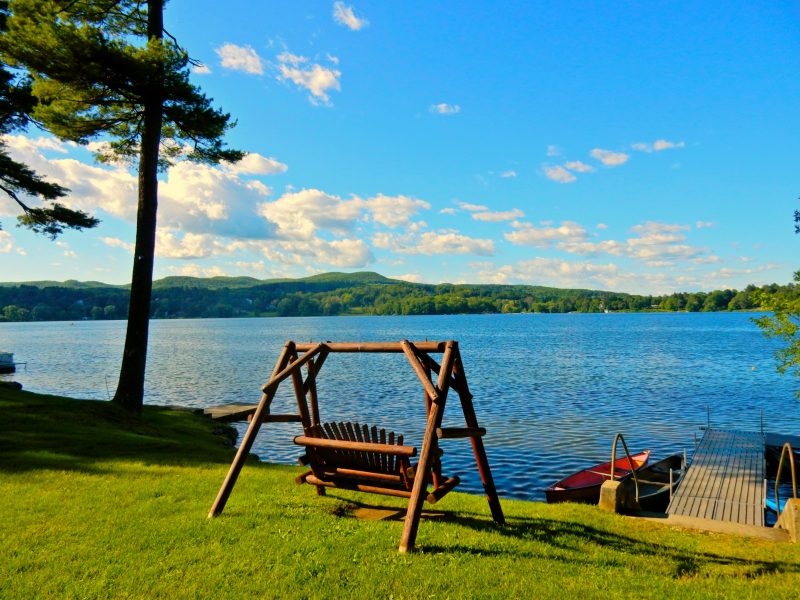 Canoes, Kayaks and Floating Rafts on Lake Wononscopomuc
Just the Facts
Rooms from $249, Suites and Cottages from $649 per night plus tax (Penthouse Suite $709) include fresh custom omelet breakfast, wi-fi, use of kayaks, canoes, parking.