Last Updated on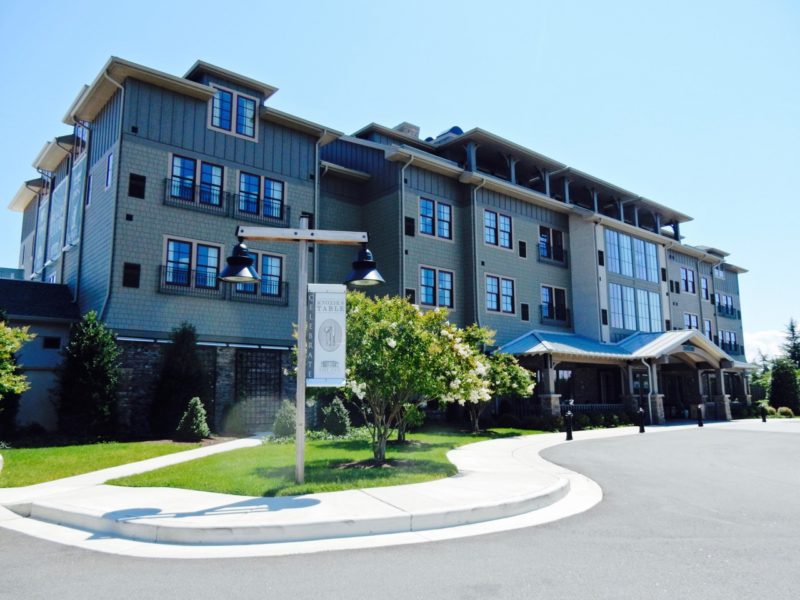 A destination luxury boutique hotel in a busy wedding venue? Yes. And don't scoff. The Inn at Chesapeake Bay Beach Club is the real deal, with upscale witty décor, 54 rooms, an innovative house-garden-to-plate restaurant, great Market for both gifts and meals, full service spa, and cruising bikes for use while there. The full service marina, while on the property, is not part of it. Yet, many a boater will dock there and arrange to stay steps away at the Inn.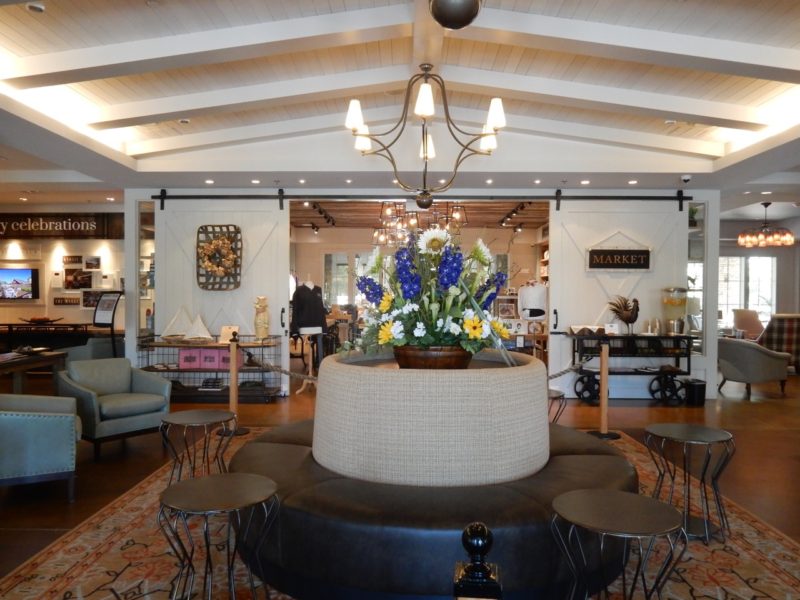 The Inn is not right on the waterfront – that area, the "Waterfront Campus" – is reserved for the wedding facilities down by the beach – but you get long views of the Bay from the top (4th) floor. This is all to say that if you're expecting a beachfront property, don't be disappointed when you drive up.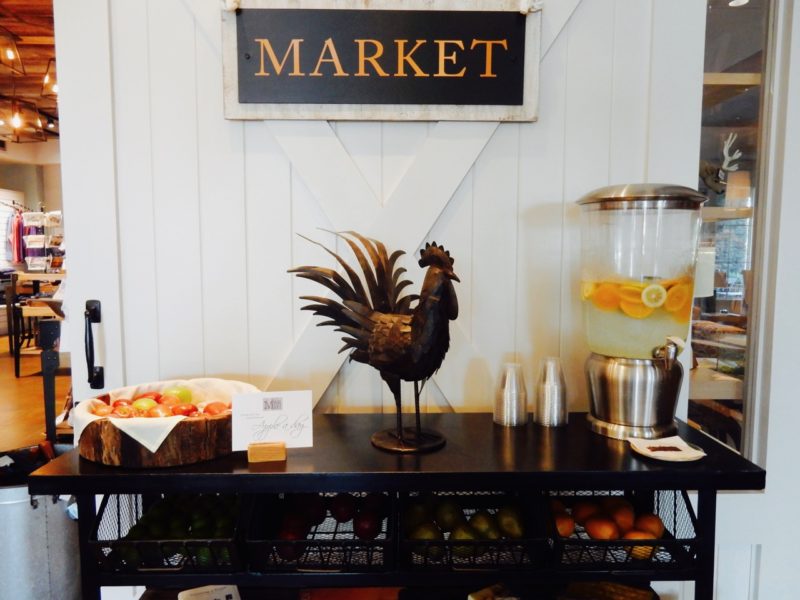 The ICBBC is, however, a beautiful, friendly, immaculate boutique hotel, with all kinds of amenities and more (like pools) on the way. The Market, on the main floor has become an ersatz community and business meeting place where suited up men and women sit at butcher-block tables, laptops open. This was partly by design, as The Market offers free wi-fi, but the degree and swiftness of its popularity caught managers by delightful surprise.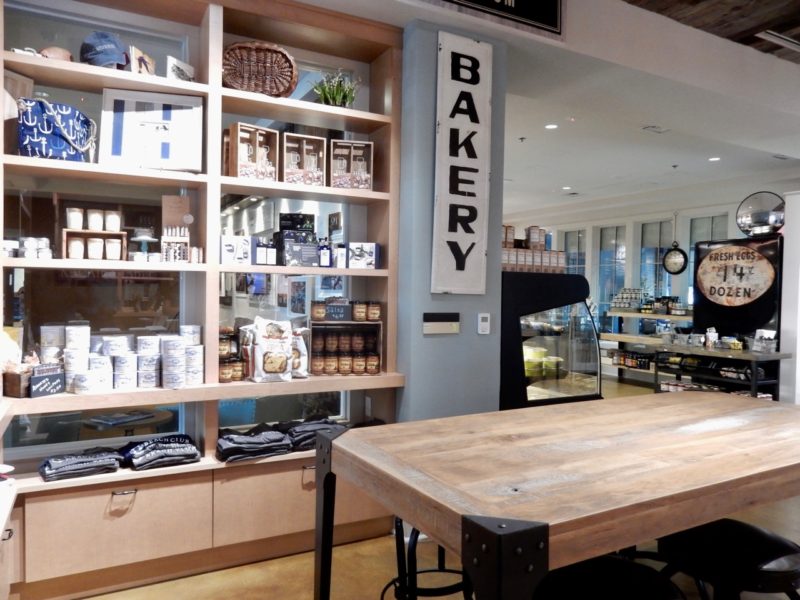 Even if you are not attending one of three or four weddings going on at the same time at the Waterfront Campus, you can jump on a cruising bike (free use for guests) and explore the property. On non-wedding days, all guests are free to use the beach or take a bottle of wine to the roof deck above the banquet hall and enjoy the sunset.
Rooms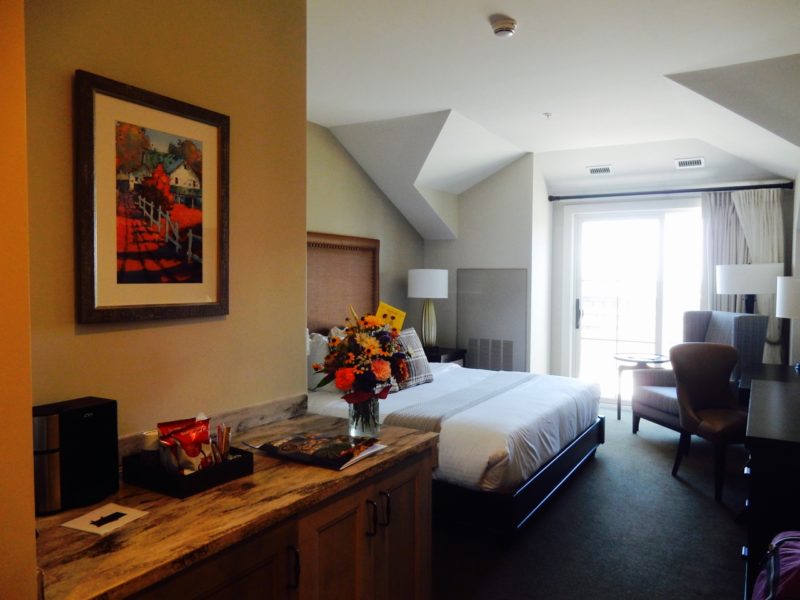 Guest rooms, dressed in the colors of bark and milled wood, are new, clean and spacious, with ample outlets, voluminous dreamy bedding, and immaculate bathrooms with contemporary tiles in glass showers.
Food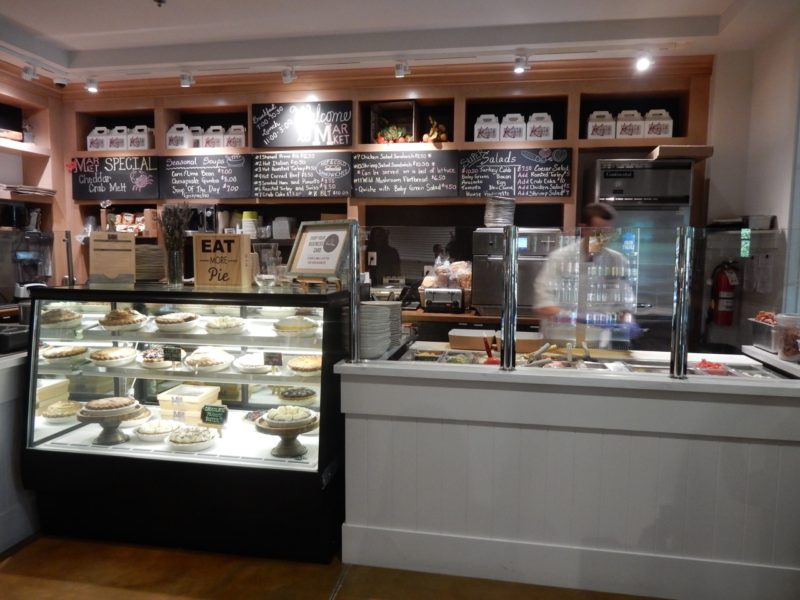 Here, staff says, "strong food and beverage supports the hotel, not the other way around." Chefs at both The Market and Knoxie's Table forage for micro-greens and other veggies at the on-site garden. The Market serves up fantastic Breakfast Bowls, sandwiches, quiche, "artesian" soups, and lighter fare for breakfast and lunch.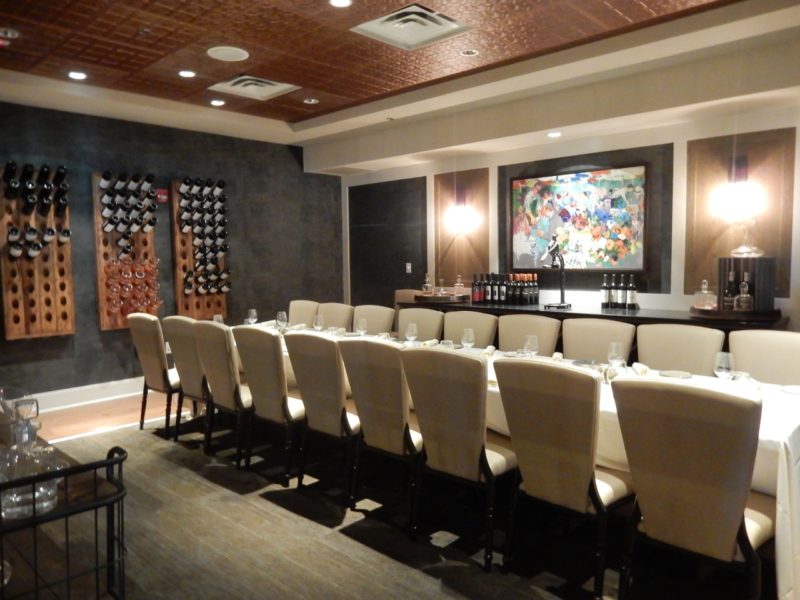 Knoxie's is the haut-cuisine standout in a crab shack world. With patrons coming from DC and Annapolis, it's a destination restaurant on it own, with innovative, well plated dishes and great craft cocktails. If you're a large group, you can fit 24 in the stunning "Decanter Room" at no extra cost. As a perk in winter, hunters or fishermen can bring back ducks or fish and the chef will prepare them for dinner.
Amenities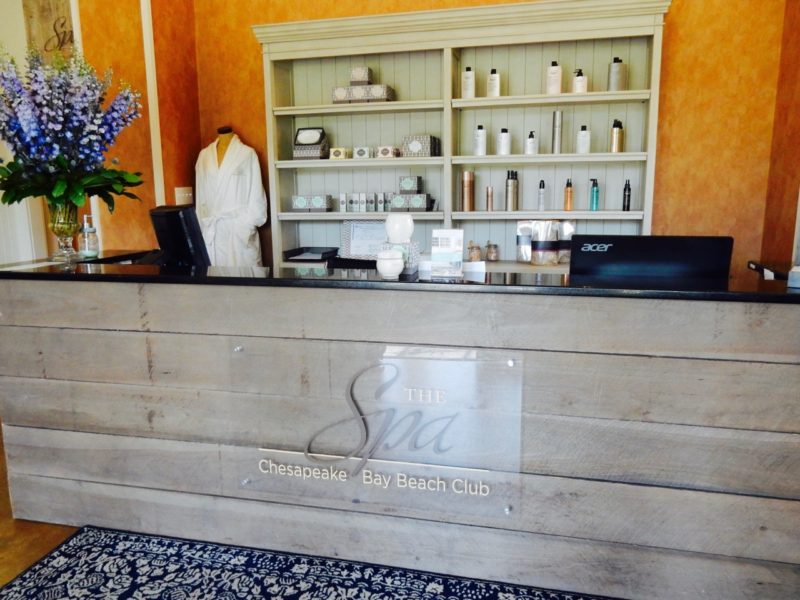 The Spa – a beautiful space with botanical theme, using local ingredients, and twists on traditional Spa Therapies – such as a Hot "Stone" Massage with rounded cakes of Himalayan Salt that also exfoliate.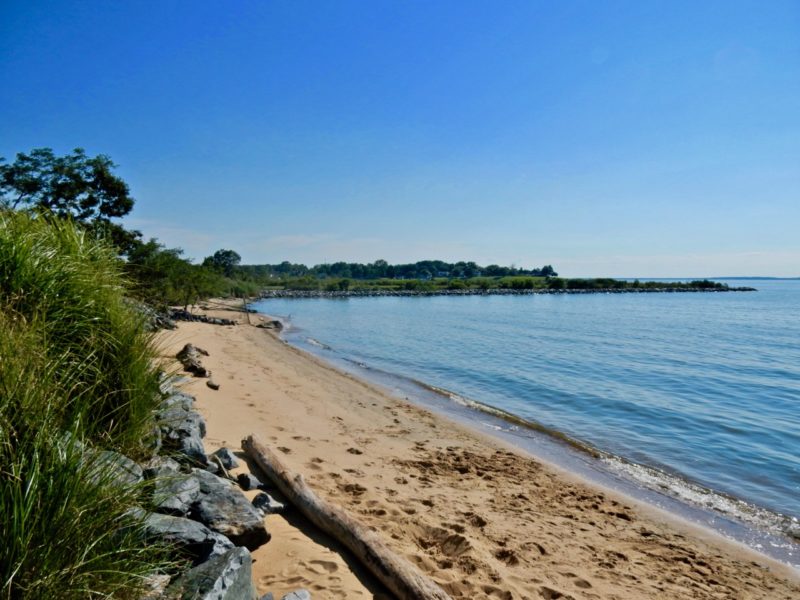 Beach – when not in use by wedding guests.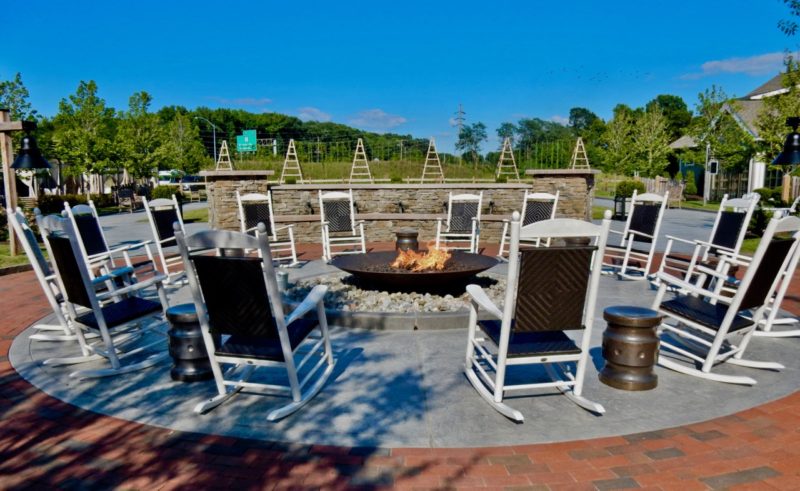 Fire Pit – one of the prettiest I've ever seen, surrounded by hops gardens.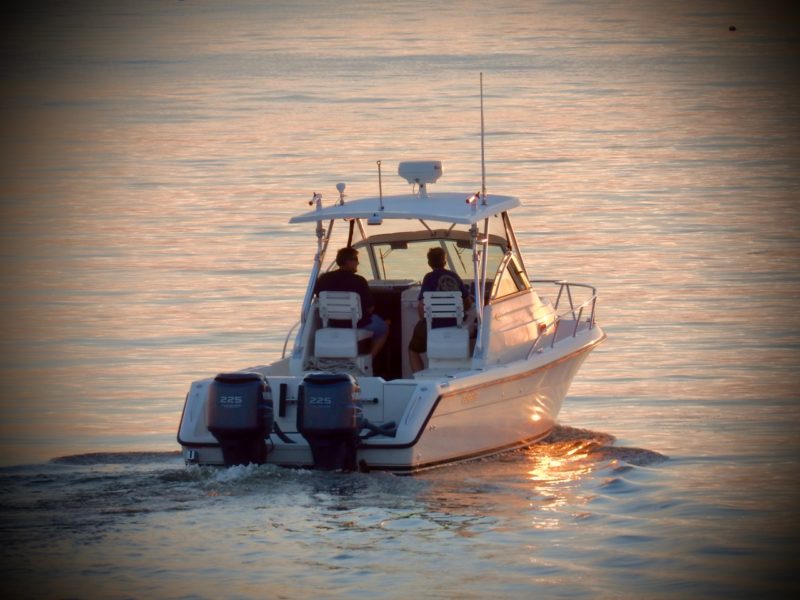 Staff will help guests arrange Charter Fishing or Sunset Cruise.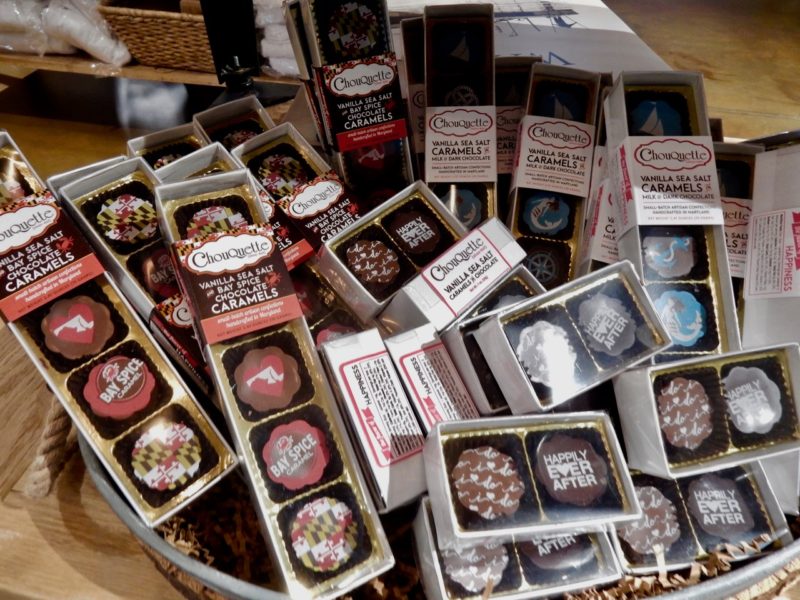 Market Gift Shop where you'll find everything from t-shirts to Old Bay Flavored Chocolates.
Just the Facts
Rooms and Suites from $169-$589 depending on size of room and season, includes wi-fi, use of bicycle, parking.