Last Updated on
Only three years old, Hotel Vermont, a chic boutique, is everything an upscale Vermont hotel should be: environmentally conscious with judicious use of natural elements in a funky, eye pleasing décor.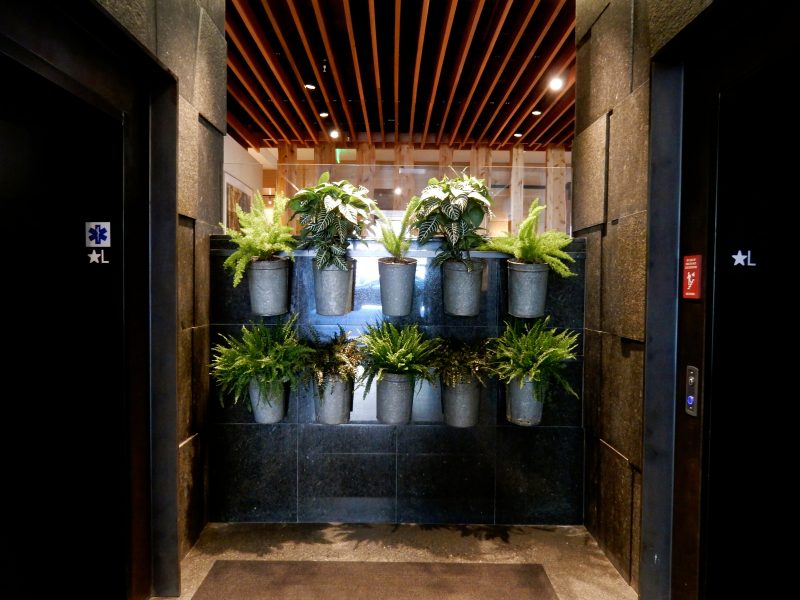 And this being Vermont – where locals take beer seriously – Hotel Vermont claims its own "Beer Concierge," Matt Canning, who arranges day-long Vermont Craft Brewery Tours (see in Just the Facts), lets you in on the where's and when's of the latest Heady Topper deliveries, and will map out the most convenient way to try out all of Burlington breweries.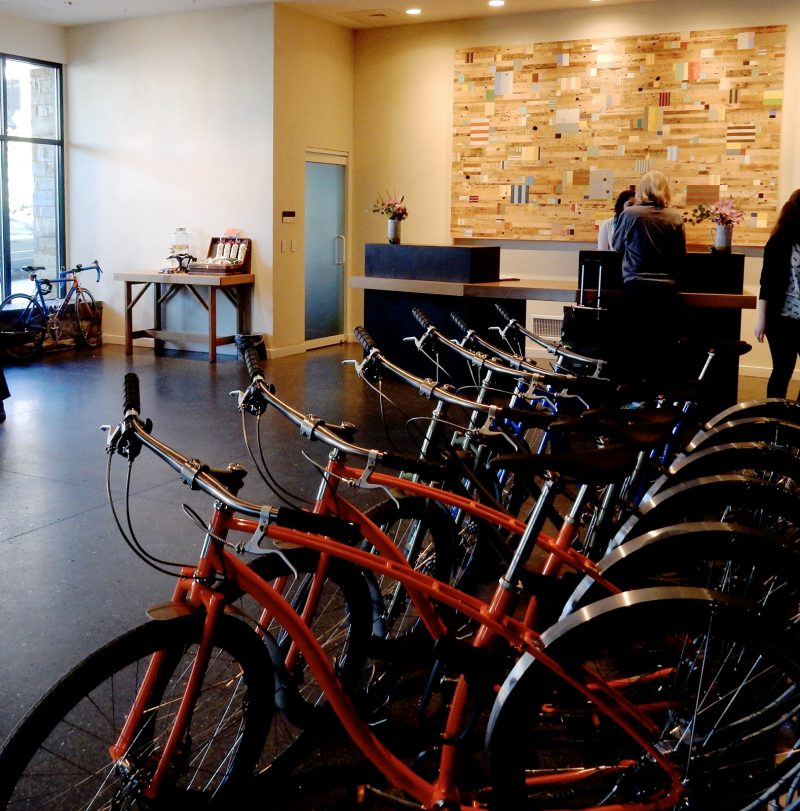 You'll see the bikes first – lined up in the lobby for guest to use. And then, behind a small reception desk, manned by smiling and ever-helpful staff, Hotel Vermont's logo writ large – a Mondrian-like composition of inlaid wood of various colors. This piece, incredibly, was constructed by artist Duncan Johnson from the debris wrought by Hurricane Irene when it blew through Vermont, reducing houses and barns to matchsticks. Not a touch of paint was added to any piece of salvaged wood, so what you see is a splinter of a home, a sliver of a livelihood in its original color. Beauty created from tragedy.
Rooms at Hotel Vermont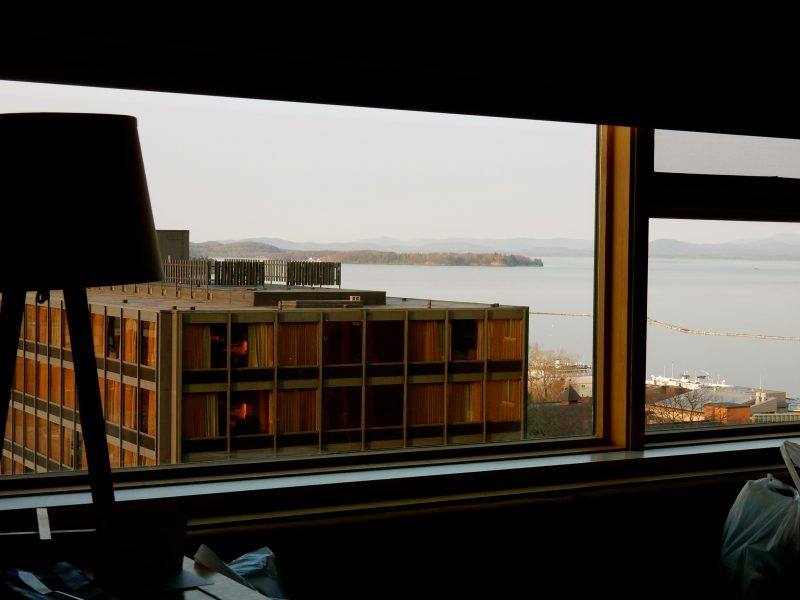 Ask for a room on "concierge-level" 6, which offers Lake Champlain views over the rooftop of the hotel next door, and provides snacks day and night in an alcove right off the elevator. Rooms are fresh and contemporary – blond woods, leather seating and an incredibly comfortable pillow-top bed clad in requisite white duvet punched up with color by an orange felted bolster and Vermont Flannel Co. throw.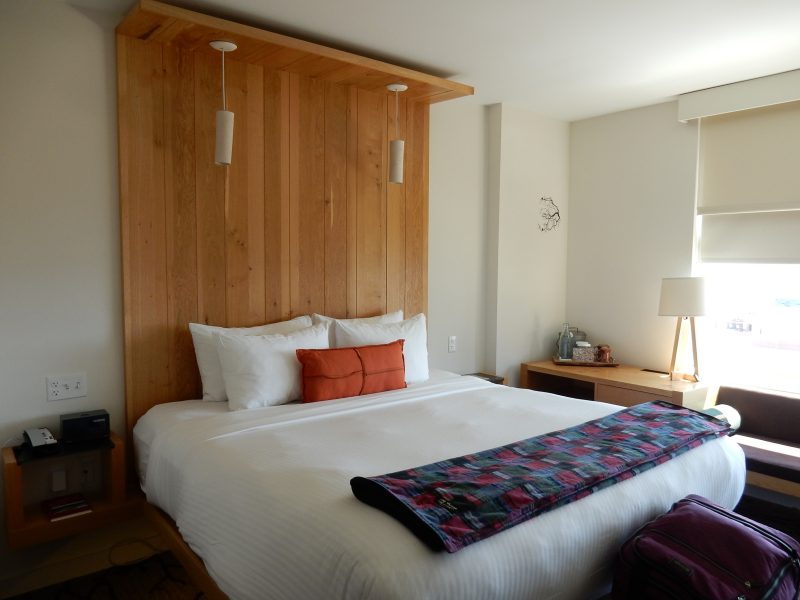 The toilet nook and glass/Vermont marble rainhead shower area are separate rooms, cleverly concealed or open to the bedroom via rolling track doors. Large windows bring in lots of light, and in some cases a sweeping view of the islands within and mountains surrounding Lake Champlain.
Dining at Hotel Vermont
In-house restaurant, Jupiter, is unlike most hotel eateries that tend to cater to mainstream tastes. This cuisine is innovative and done well – with dishes like Sliced Pickled Beets and Sunflower Tahini on Red Hen Bread (sandwiches $15-$18), and Cured Starbird Salmon Maki with Maple Mustard Miso and Cranberry Ponzu ($14). Cocktails rock, and of course the local cider (Citizen) and city breweries are well represented on the drink menu and at the eye-catching, lively bar.
Just the Facts
Rooms and suites from $209-$650 depending on size and season. Summer rates start at $309. 
Beer Concierge Tour (every other Wednesday) for 2 includes room for two nights (mandatory Tues/Wed overnight), 9 hour tour (Wed 10am-7pm) in a 15-person van with stops at 3-5 breweries, including Hill Farmcrest in the Northeast Kingdom, lunch on the road, a welcome back appetizer in in-house restaurant, Jupiter, and $20 per person to spend at the draft-line at The Farmhouse Restaurant. Two nights, three days for 2, $1200.