Last Updated on
When visiting your student at West Chester University in West Chester PA, check out Faunbrook B&B. Why settle for a cookie cutter franchise hotel when you can stay in the charmer of a Bed and Breakfast built in 1860 by PA Congressman and oil and banking tycoon, Smedley Darlington, a name that conjures up the hero (or villain) of a Victorian melodrama.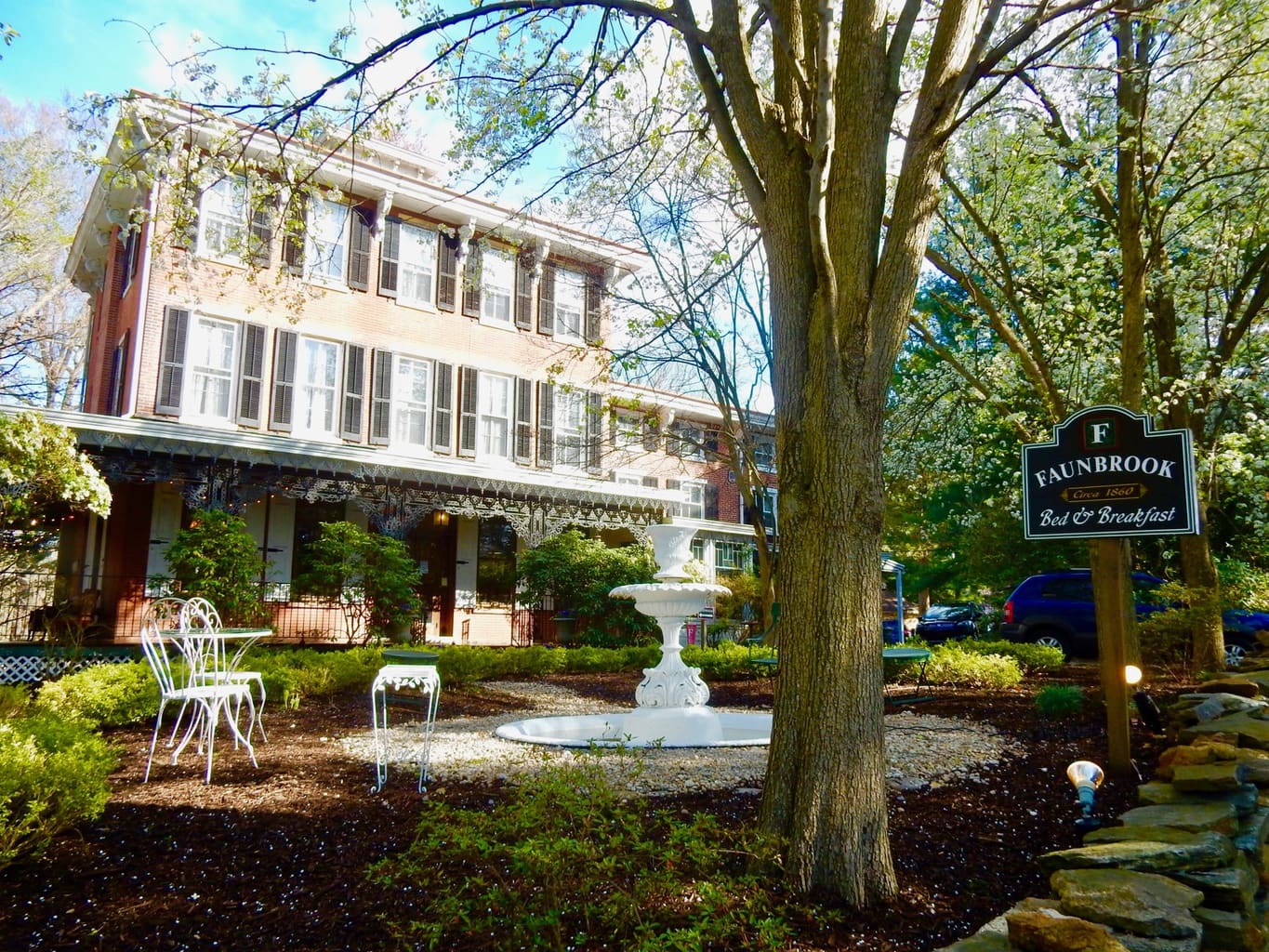 The Darlington Family – Smedley, his wife, five daughters, and a son – all lived in this three-story home, where six rooms are named after the Darlington children. One daughter, Isabelle, graduated Carlisle Law School in 1895, and though prohibited from taking classes there, snuck into University of Pennsylvania to attend lectures. A woman way before her time, Isabelle was legal counsel and attorney for Pierre Du Pont and his wife when they purchased Longwood, and later, became the first female President of the West Chester Bar Association (in 1941). Fittingly, the Isabelle Room is a popular one.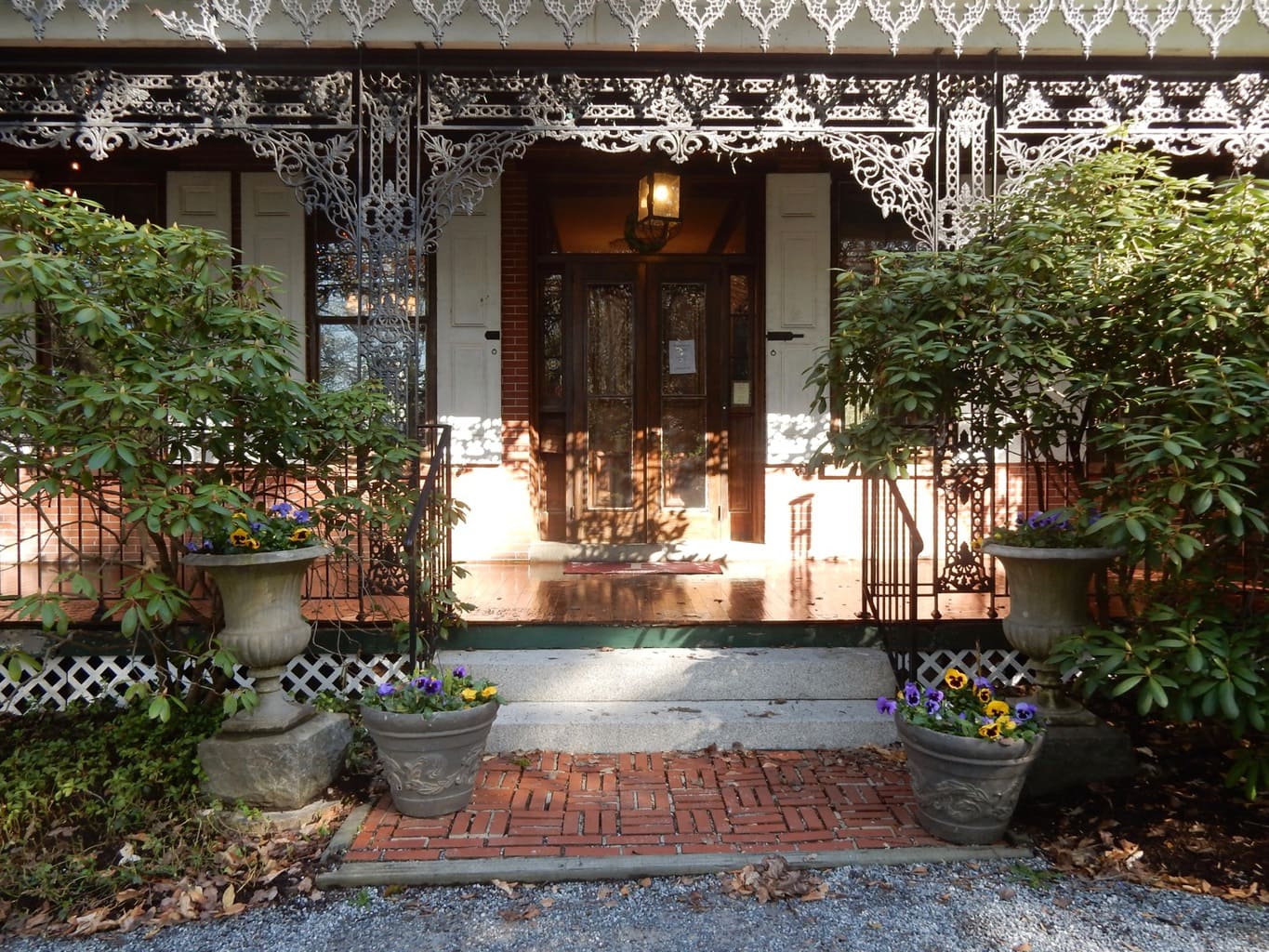 The brick mansion, with black shutters and filigreed wrought iron adorning a wrap-around porch, would fit nicely in New Orleans. Inside, common rooms, the essence of Victorian-era finery, have been arranged much as they would have looked when the Darlington's lived there. In fact, some of the furniture is original to the Darlington Family, left when the home was converted into a B&B in the 1980's, and restored by innkeeper, Lori Zytkowicz.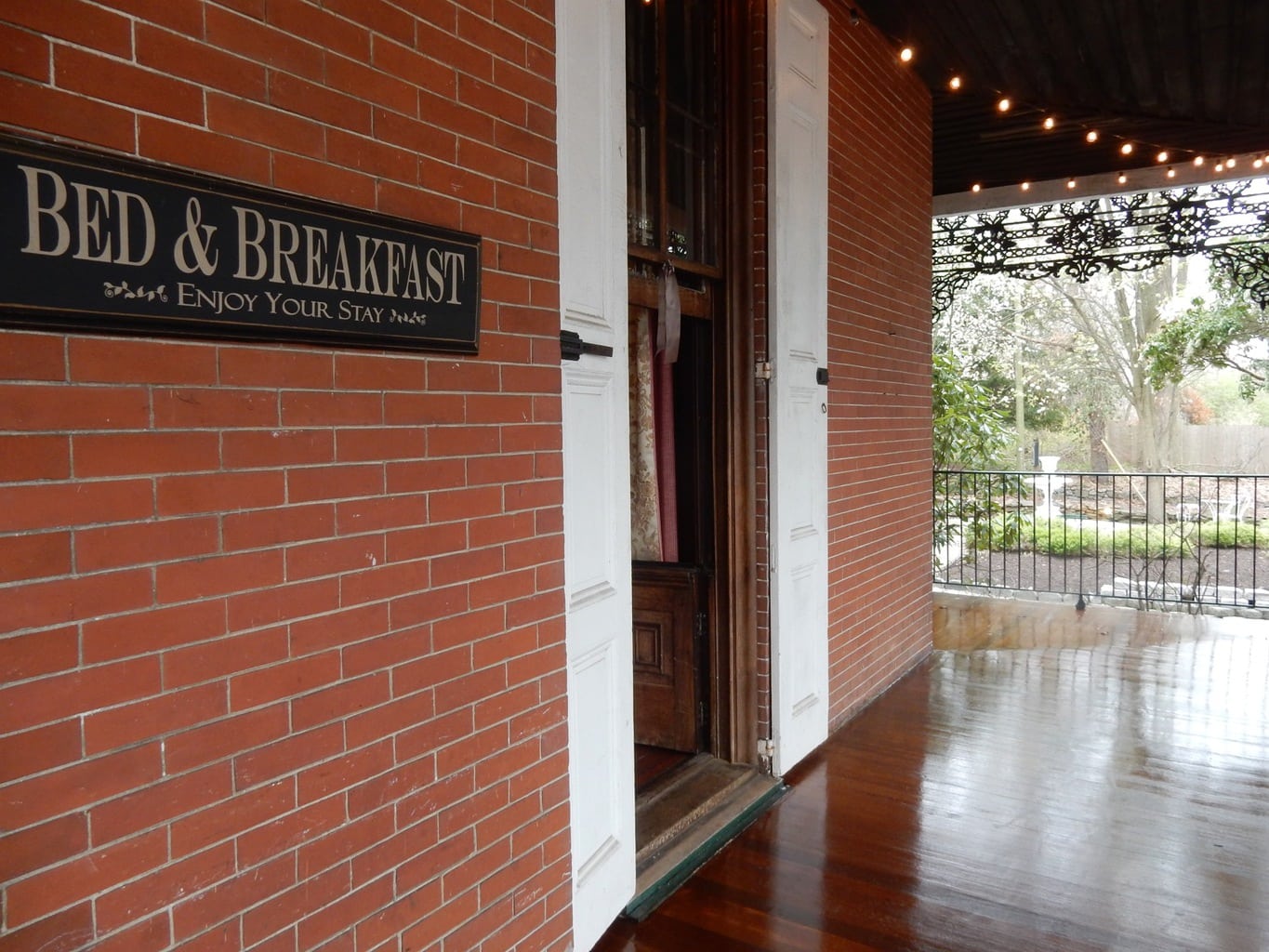 A bit out of town, but near the West Chester University campus, Faunbrook attracts visitors who want a home-style stay – with Zytkowicz (who purchased the property in 2008, after it was renovated in 2007) as gracious host, complimentary wine before (and/or after) dinner in town, and a gourmet breakfast in the morning.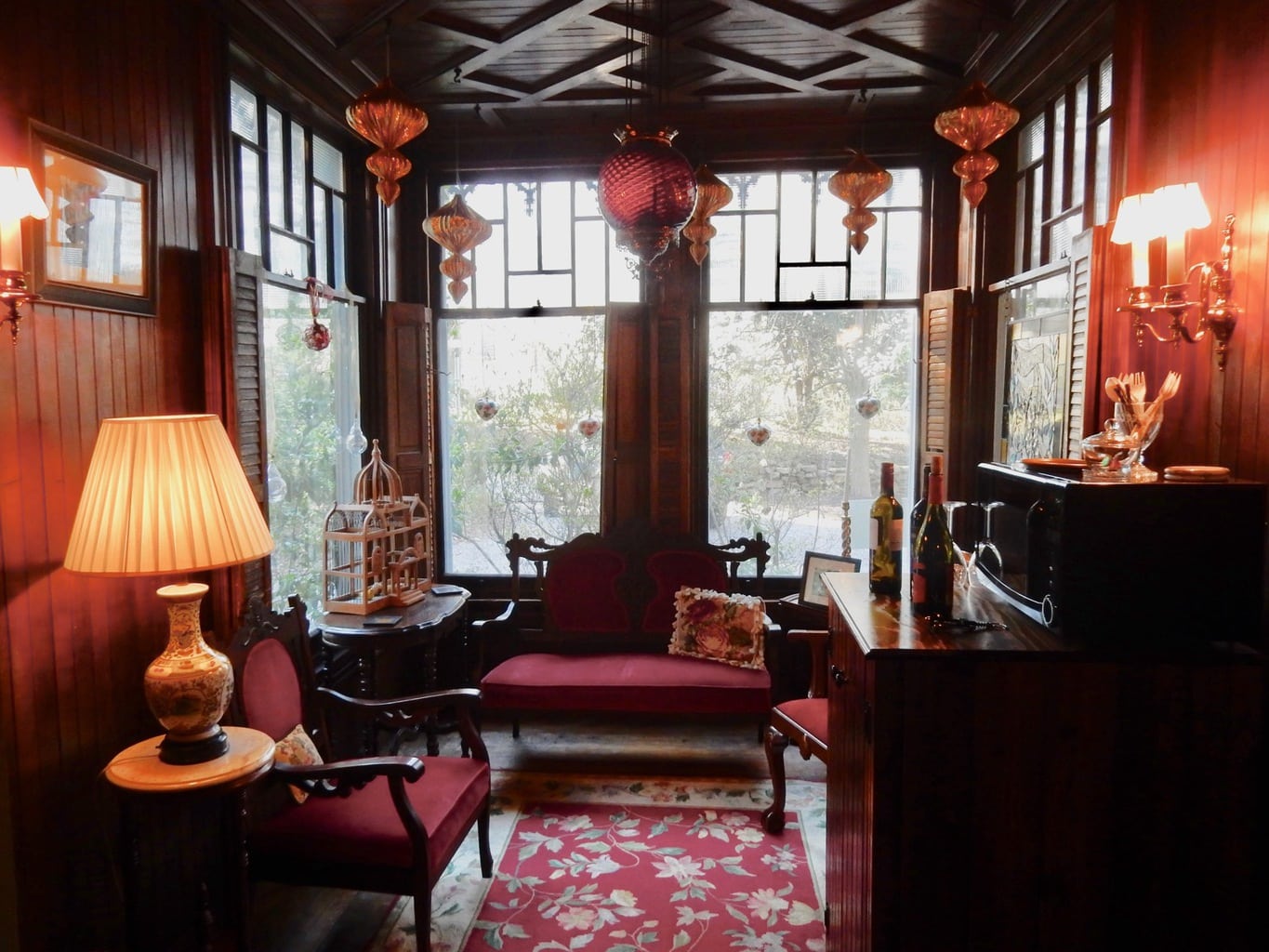 Lori gives each guest a short tour – first through a parlor where she arranges corporate meetings, teas, murder mystery dinners, showers, and weddings for 2-100 people. She'll show you how the Monticello Windows work: the top window portion opens up, and two wall panels below it swing out like Dutch doors, creating a convenient passage onto the porch outside – a very clever and unusual architectural feature.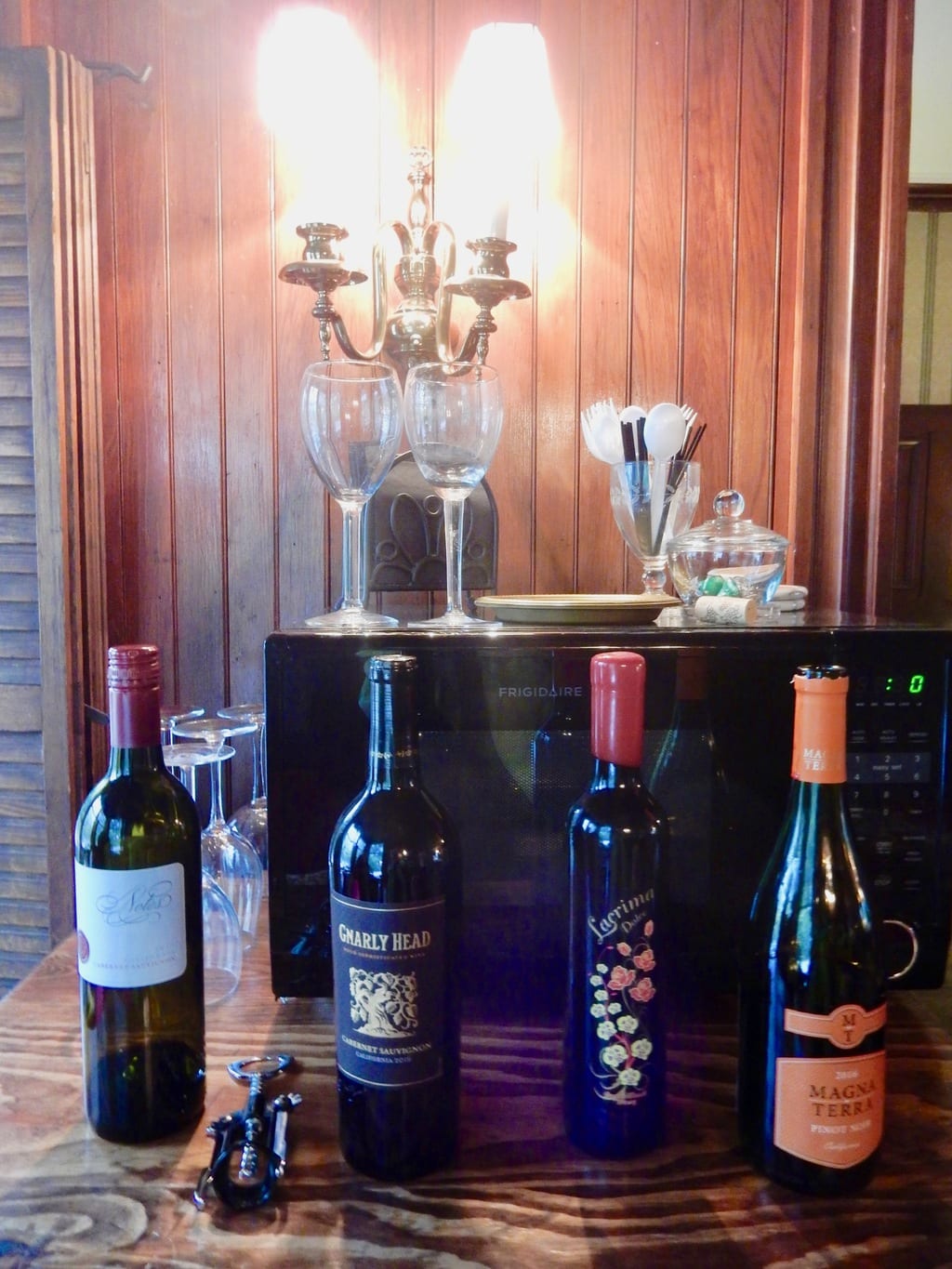 Guests generally make themselves at home in a smaller parlor room or on original settees in the whimsically colorful "Winter Porch" – set with wine glasses and several bottles of wine that guests can pour for themselves (complimentary) at their leisure.
The Rooms at Faunbrook B&B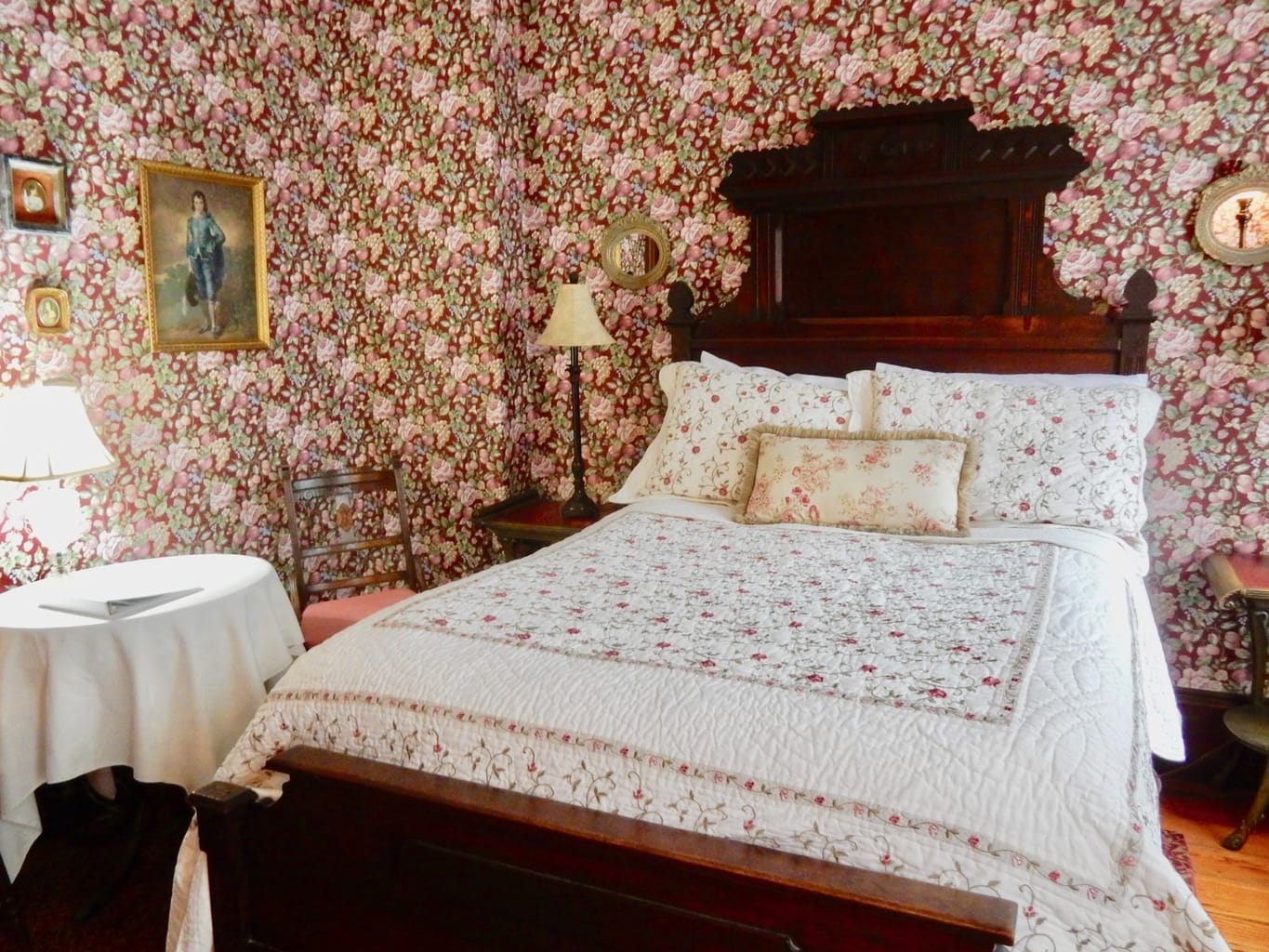 My room, Elizabeth, features Laura Ashley style floral wallpaper and bed quilt, carved wood headboard, and a claw-foot bathtub (set up as shower as well) in a bright bathroom with black and white tile floors. You'll find antiques in all 7-guest rooms, some original to the home and the Darlington family.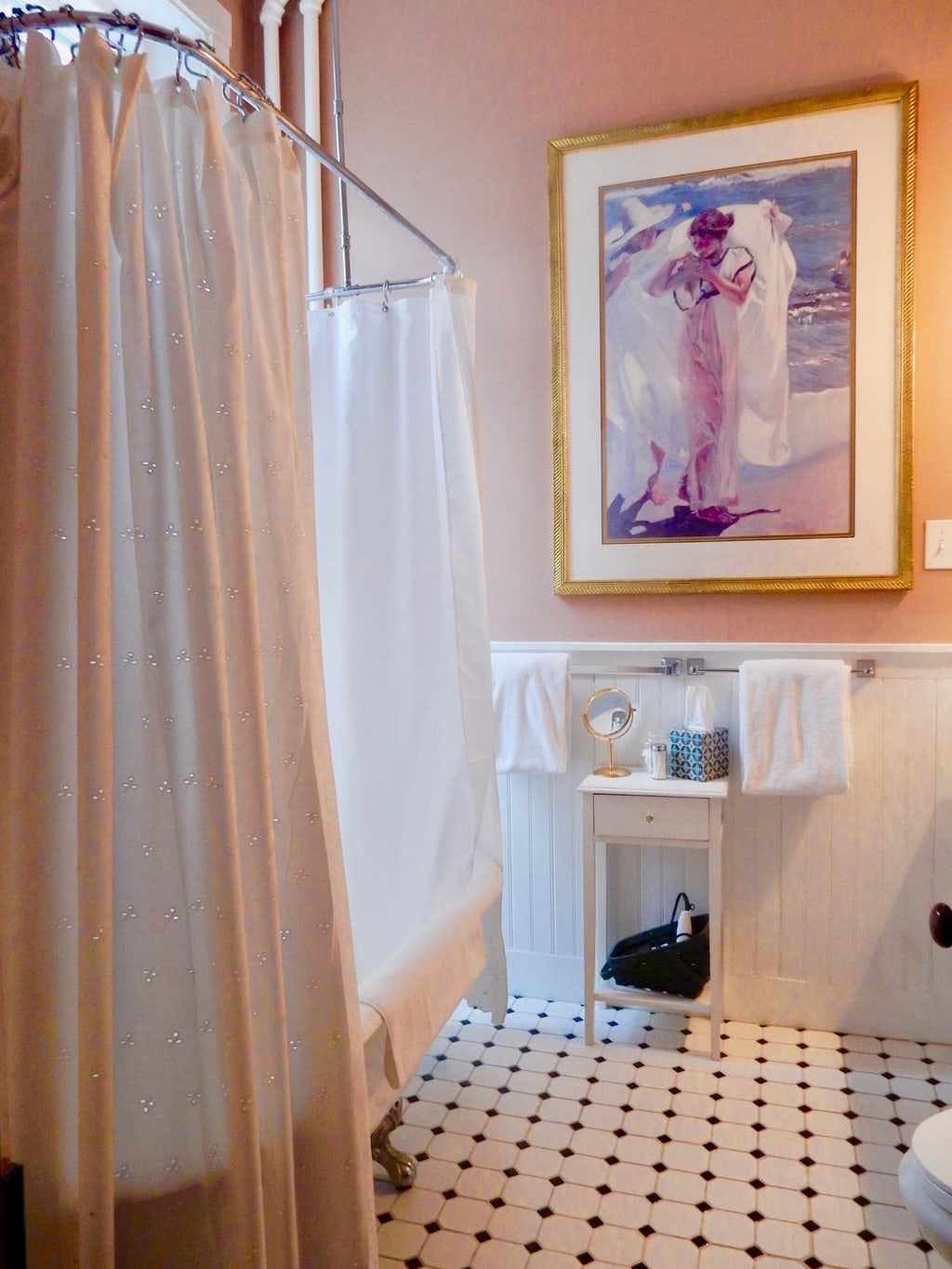 The three suites have TV's, though the four regular rooms do not. However, internet access is free and fast in all the rooms, and there's a communal TV in the living room downstairs.
Breakfast at Faunbrook BnB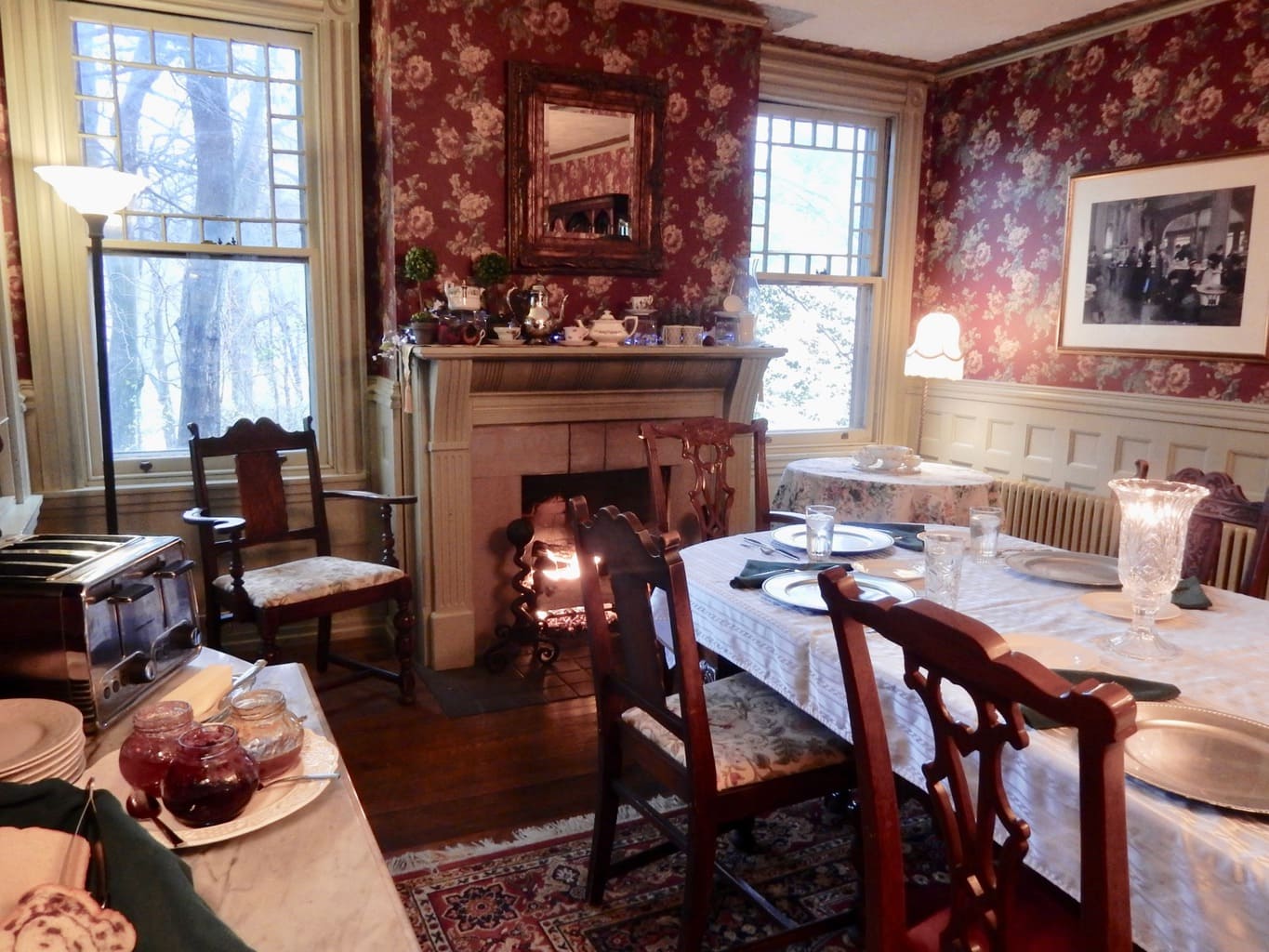 "I've been doing farm to table before farm to table was a thing," says Lori, who sources her eggs from a neighbor, and other ingredients, used to cook her morning meals, from local farms.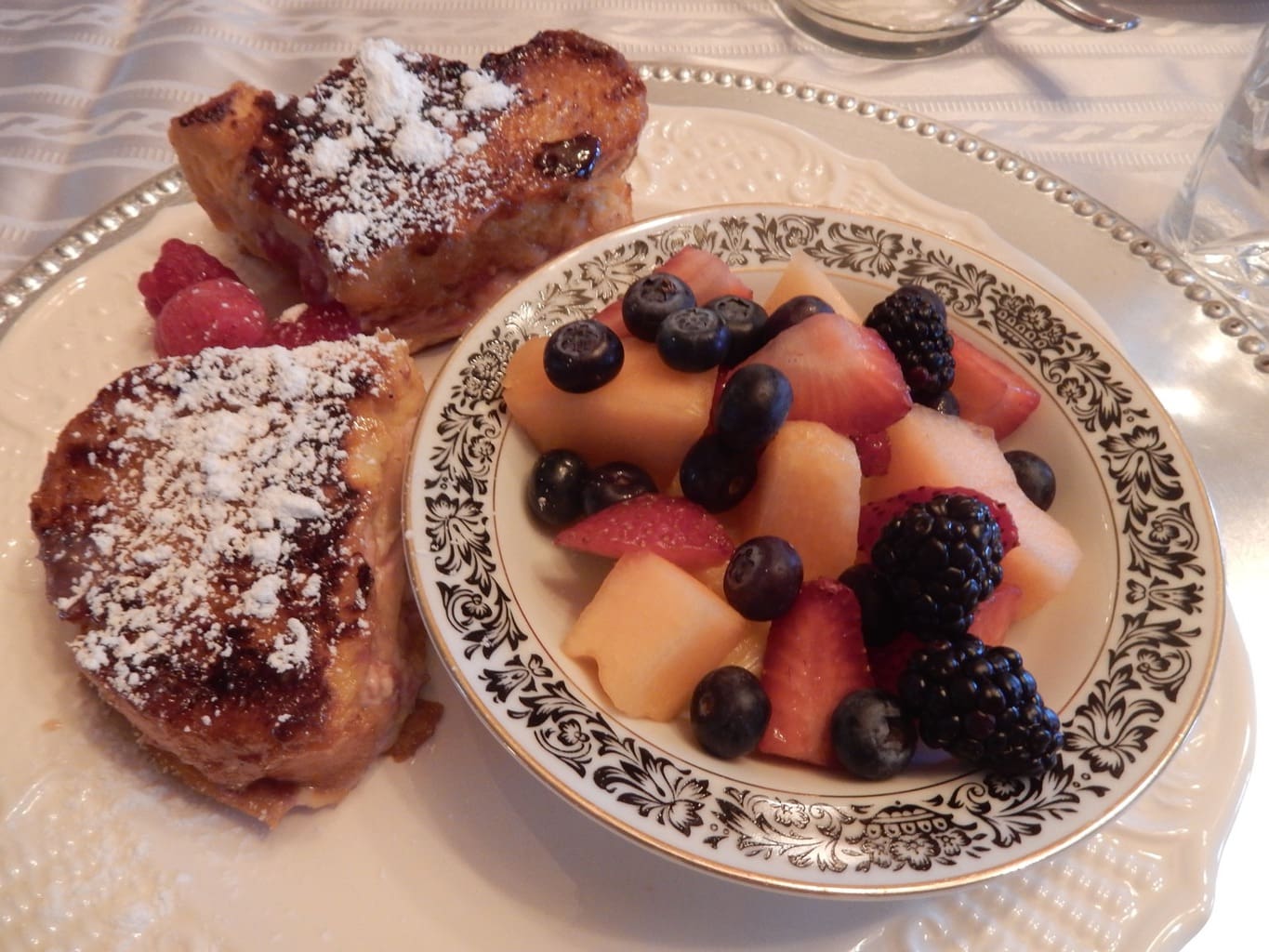 The candle-lit (and in cooler weather, fireplace-lit) breakfast is served every morning on a formal dining room table, where guests converse over stuffed French Toast, Asparagus-Herb Egg Bake, and other delightful offerings. It's communal, friendly, and a fantastic experience for solo travelers who seek company while dining.
Just the Facts
Rooms from $141 – $209 per night include parking, wi-fi, glass (or two) of wine, gourmet breakfast. Wedding weekend packages for up to 100 include 2 nights in 7 rooms (14 people), set up, overhead tent, valet parking, set up, and sound system, rental of inn 4 hours on Friday and 5 hour reception on Saturday or Sunday. Does not include food or staffing, $7,775 off peak, $8,100 peak.