Written by recent Princeton grad, Stefanie Siller, who is currently working in Kenya.
Last week, my friend Rhianna and I embarked on an adventure to the Kenyan coast. Our trip started with Diani Beach, a small strip of paradise located along the Indian Ocean. After a full day of travel (5 hours to Nairobi via public matatu, 8 hours on an overnight bus, 2 taxis and 1 ferry ride), we made our way right to the beach, where we toasted our successful arrival with delicious pina coladas.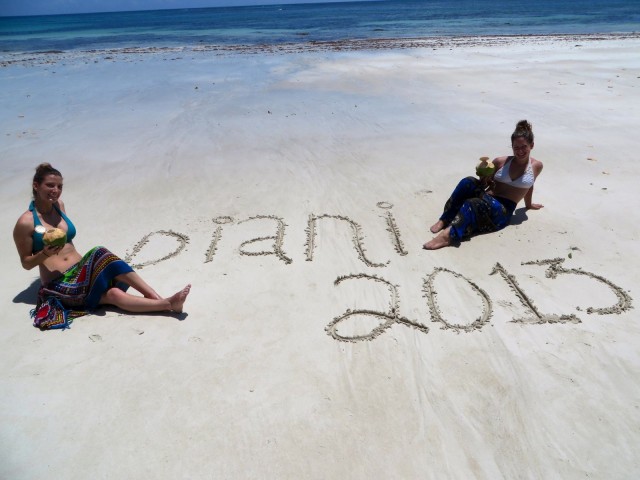 After much deliberation, here are my top five favorite things about Diani:
1. The food
From pizza at Nomads to home-made hazelnut ice cream at Leonardo's, the food was incredible. We had Indian food at Punjab's, and fresh coconuts nearly every day on the beach. On our last night, the chefs at our villa (yes, villa), Sofia House, made a full Swahili meal with coconut chicken and pumpkin.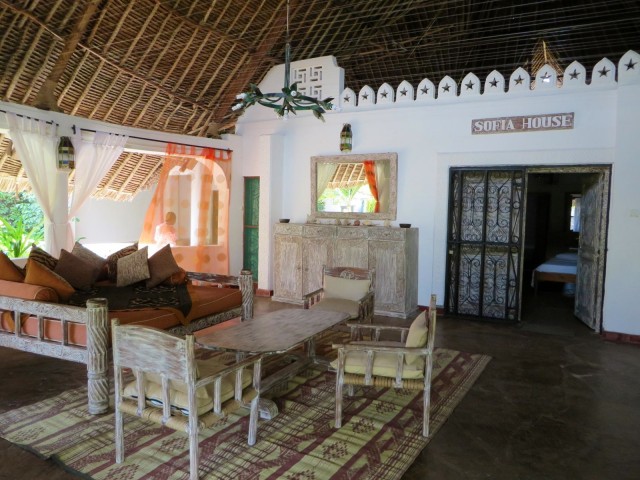 The best meal, though, was definitely the seafood (and bread!) at Ali Barbour's, a beautiful restaurant located inside of a coral cave!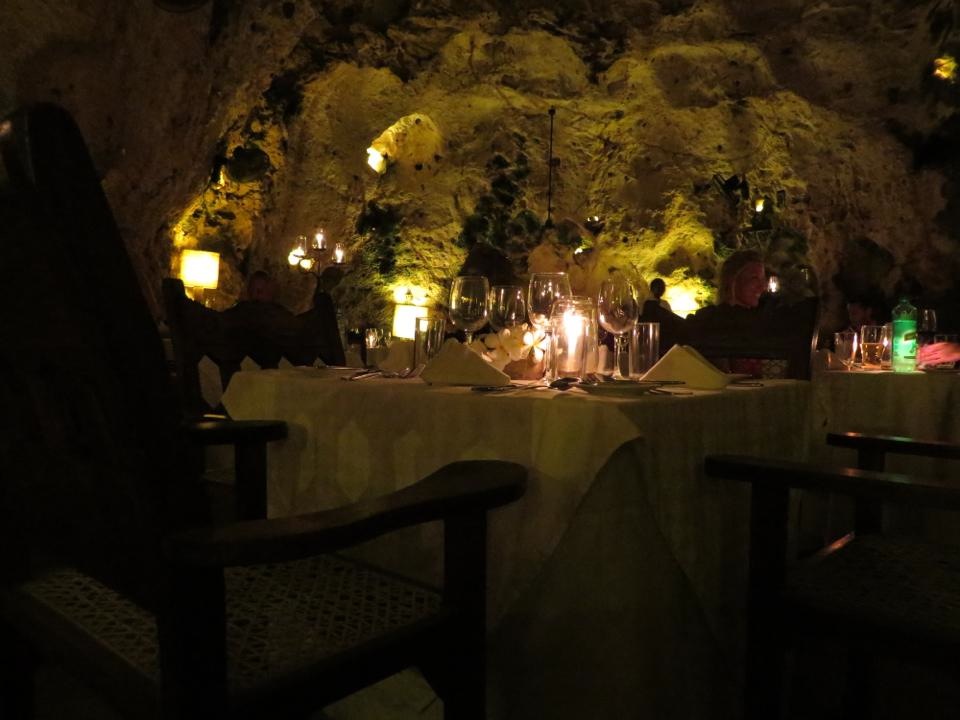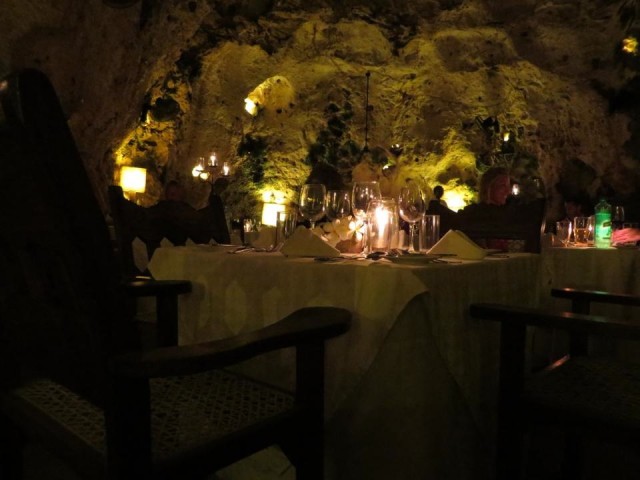 2. The environment
The beach was gorgeous, with glistening blue warm water, soft white sand, and no one to bother you but the hawkers selling jewelry and snorkeling trips. And even apart from the sand and water, the entire area was fascinating. I may be spending too much time with biologists, but the giant baobob trees that creep right up alongside the beach, and the mysterious mangrove trees that can grow in salt water (the search for which led us on a 2 hour adventure on a boda-boda bike), created an enchanting atmosphere.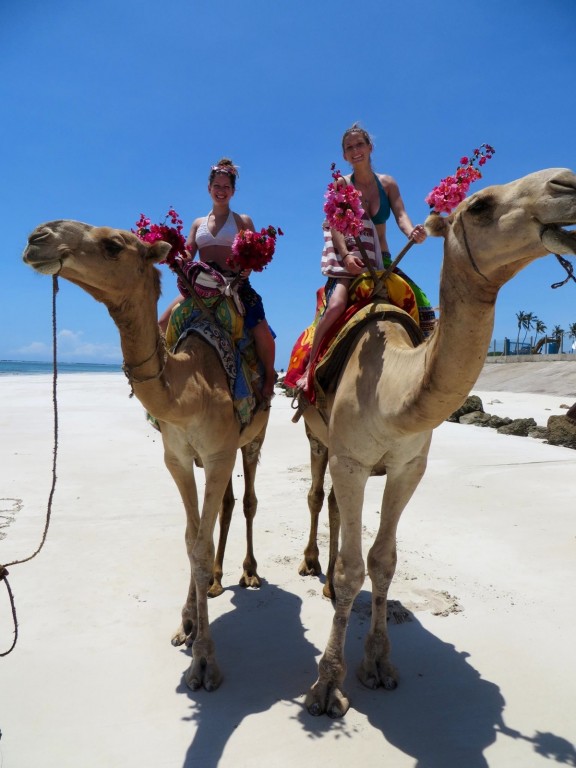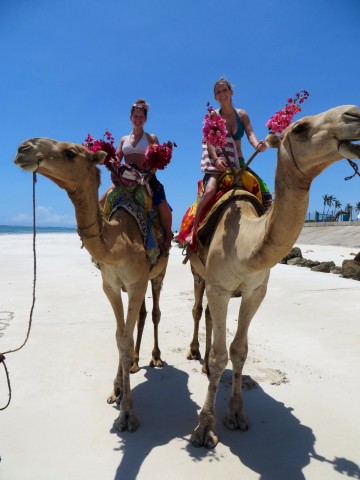 3. The colors
Everywhere along the beach there were women selling dozens of beautiful kangas, kikois, and fabrics of every color and pattern you could possible imagine. Even after our purchasing was complete, it was hard to resist sifting through the beautiful textiles every time we passed.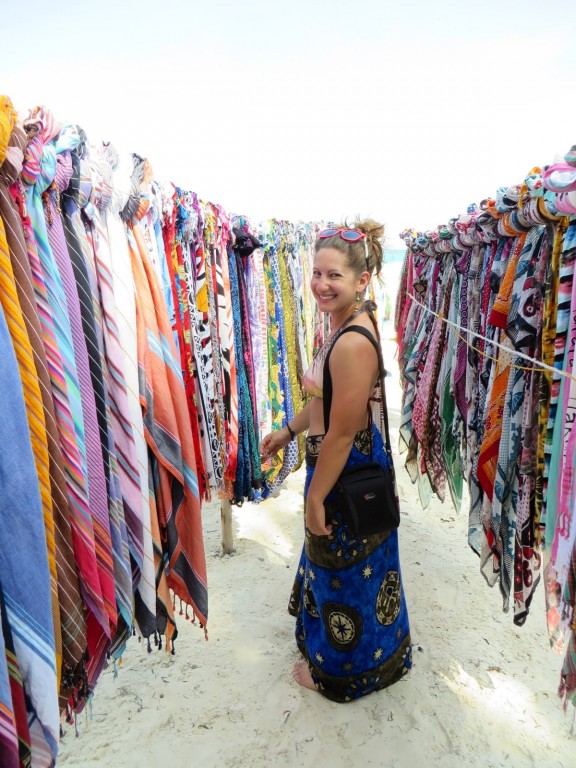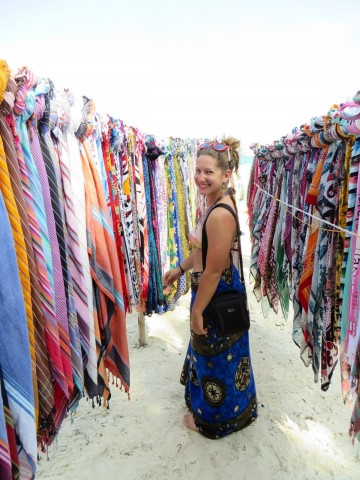 4. The miscommunication
No matter what we were doing or where we were going, a failure to communicate would ensue in one way or another. There was, for instance, always confusion over Rhianna's name, thanks to its similarity to that of the singer Rihanna (one bemused man remarked, quite seriously, 'but she is chocolate, and you are red!'). There was also a strange insistence that I be called Jennifer, due to an apparent resemblance I have to Jennifer Lopez. One of my favorite moments came at the end of our 2-hour adventure to find the mangroves, at which point the older man giving us directions explained that the mangroves were 'Not far! 15 seconds to 50 minutes away'. Indeed, just getting the word 'mangrove' across in our American accents proved nearly impossible, and it took about 30 minutes for our driver to even understand that we did not want 'mangos'.
5. The animals
We rode camels on the beach. We fed bushbabies from our hands. And we were robbed by a monkey of our pizza. Obviously, I was in paradise.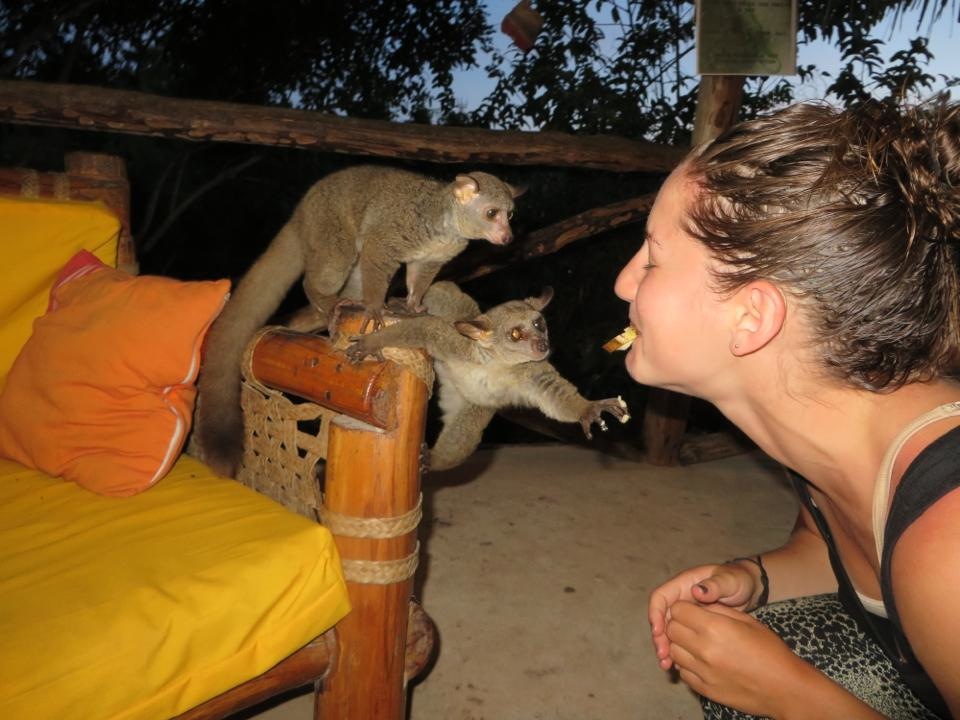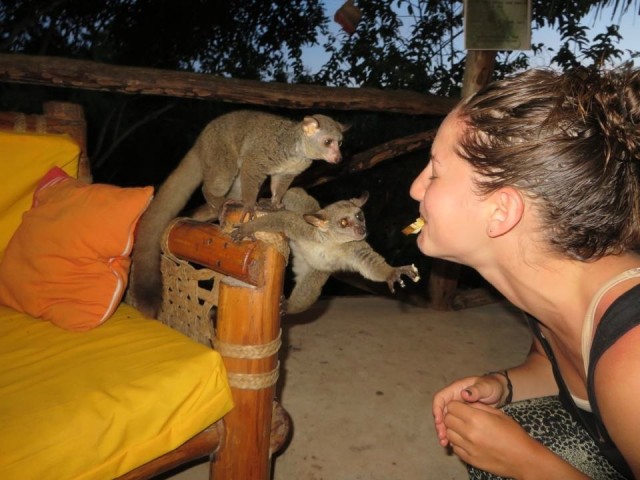 After saying farewell to salt showers, our gorgeous villa, and dessert with (almost) every meal, Rhianna and I decided to fit one more adventure in: Mombasa. We jumped on a ferry (or rather were packed onto the ferry a bit like cattle) and made our way into the huge coastal city.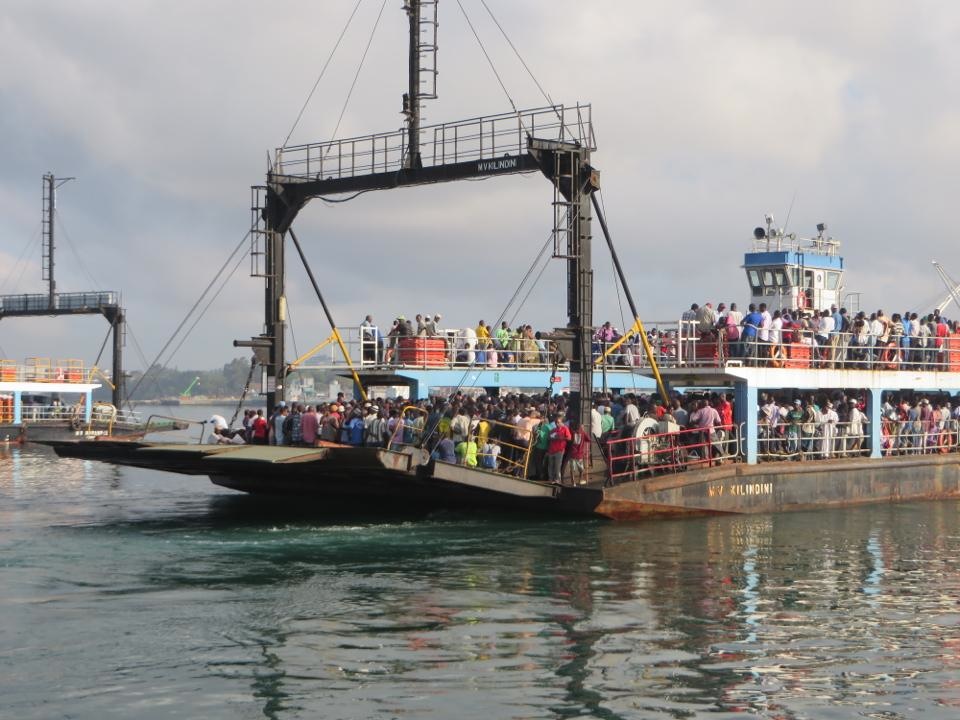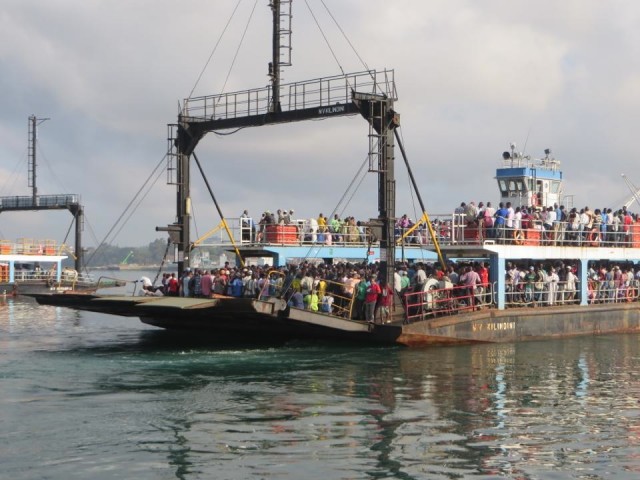 Our first intended stop was the spice market, though our request was met once again with great confusion until we finally found someone who understood that we did not want the 'super market'. At the market we were greeted by Moses, the 'Market Master', who showed us elephant bananas and bins of saffron, hot pepper, curry and masala. We explored the streets, which resembled a strange mix of Morocco and Zanzibar with souk-like alleys filled with kangas and kikois. Moses led us into the meat market where we saw camel legs and goat heads and were forced to endure the most horrific smell I have ever experienced.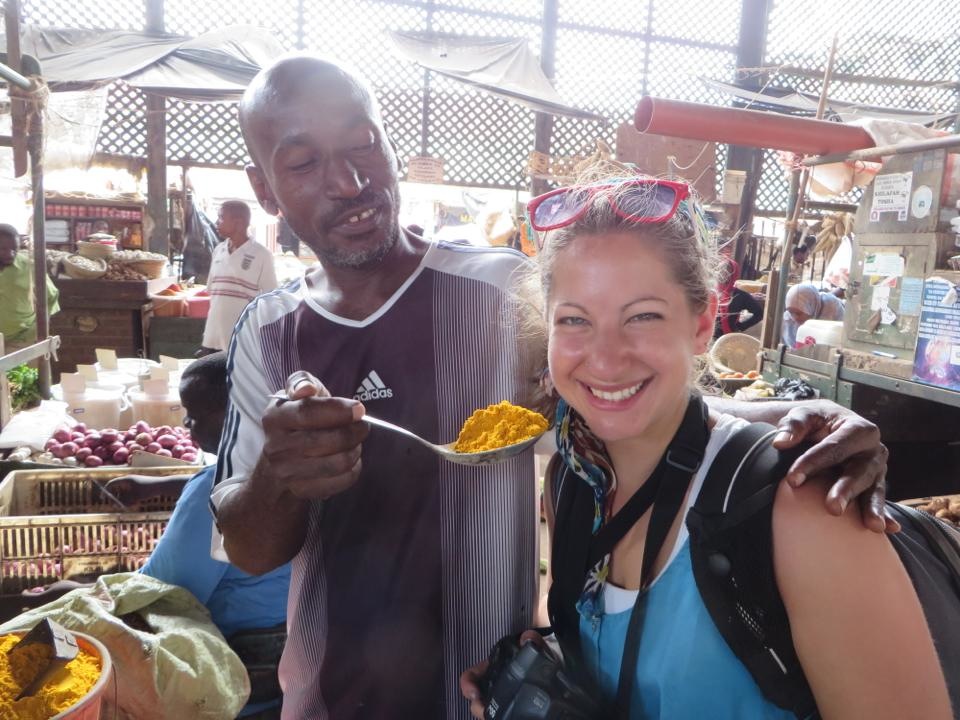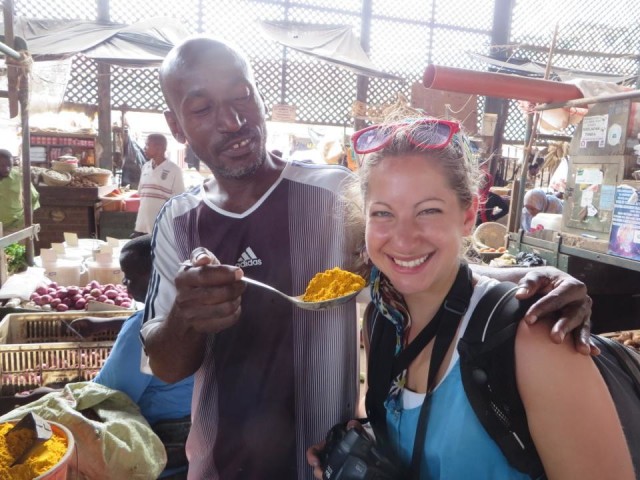 Finally, he pointed the way to Old Town, where we were met by Sultan, our new tour guide. He led us to all the old sites where a strange mix of Islamic and Portuguese influence lingered, and then to a shoe store where we got beaded sandals for a mere 400 shillings.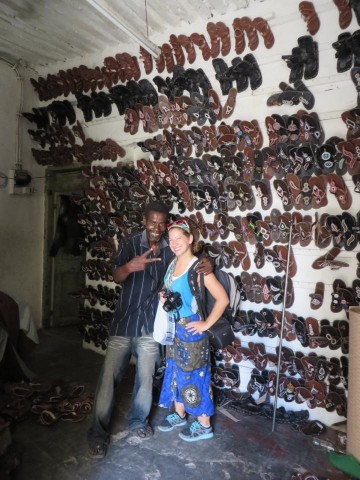 We sampled all types of food as we went, from simsim to spiced corn and tamarind juice. The best part of the tour was definitely when we broke into Old Jesus, a Portuguese fort and UNESCO site, by climbing in through one of the old cannon holes. As we left the area, one of the guards approached Sultan, gave him a hand shake and whispered, 'Just give me something later'.
We spent the afternoon relaxing at a small coffee shop, lounging about on floor cushions and drinking spiced drinks. Later, we headed off on our own, and somehow made our way through the streets of Mombasa to a beautiful Hindu temple. After instructing us to take off our shoes, a tour guide brought us inside and showed us around. The colorful temple was a place for prayer, served food to the poor, provided housing for immigrants, and housed a flower garden. On our way out, we were greeted with a sudden rainstorm, and we sprinted down the twisting streets through the downpour to return to our familiar coffee shop.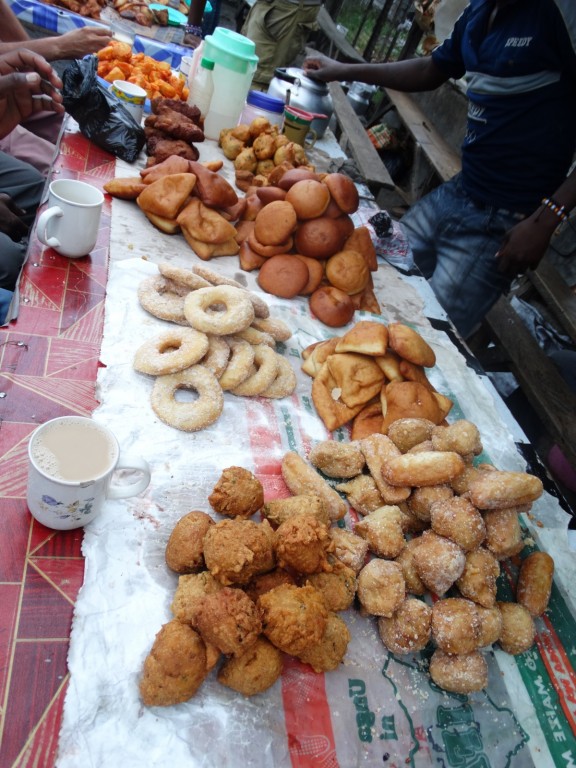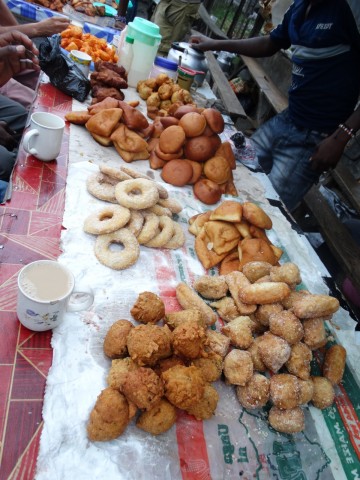 One of my biggest take aways from Mombasa was simply how kind everyone was! People insisted on helping us for no tip or payment, and we were barely hassled at all in any of the shops. Even after we had said our goodbyes, for instance, Sultan returned to find us at the coffee shop later in the evening, and ran off into the torrential rain to find us a Tuk Tuk to take us to our bus. Of course, it couldn't all end so nicely – finding our bus was a bit disastrous, and I am still recovering from food poisoning, but overall, worth it!
Bio:
As a Princeton University student, Stefanie Siller spent the past three summers traveling and working in Morocco, Tanzania, and Kenya. In Kuria West District, Kenya, she implemented a magnet theater program to tackle risky health behaviors in the community. Last summer, Stefanie interned at the Mpala Research Centre as a Conservation Club teacher, where she designed and implemented lesson plans, experiments, and field activities for primary schools in the Laikipia region. One of her favorite parts about working on this continent, though, is the opportunity for travel. From the souks of Fez to the top of Mount Kilimanjaro, she relishes the ability to explore as many places as possible. This year, Stefanie has returned to Mpala as the Princeton in Africa Fellow, and is determined to continue her adventures in East Africa! You can follow Stef on her blog Wild Wonderings here.