Last Updated on
Some claim that Times Square represents New York: The City That Never Sleeps, but this Getaway Maven believes that the Southeast corner of Central Park – land of The Plaza Hotel, The Pierre Hotel, horse and carriages, Wollman Skating Rink and the Central Park Zoo – embodies New York's beating, romantic heart. At least in popular imagination. An Affair to Remember, Barefoot in the Park, Love Story, The Way We Were, You've Got Mail, Serendipity, Enchanted, Sex in the City, every Woody Allen movie and hundreds more were filmed in this section of Manhattan, providing the world with an image of a dreamy New York through a cinematographer's lens.
Does the image live up to its Big Screen counterpart? I say "yes," but check it out yourself. Though not "Offbeat" or "insidery" – the Getaway Mavens provide the blueprint for the perfect Valentine's Day escape, 365 days a year.
Things to Do in and Around Central Park South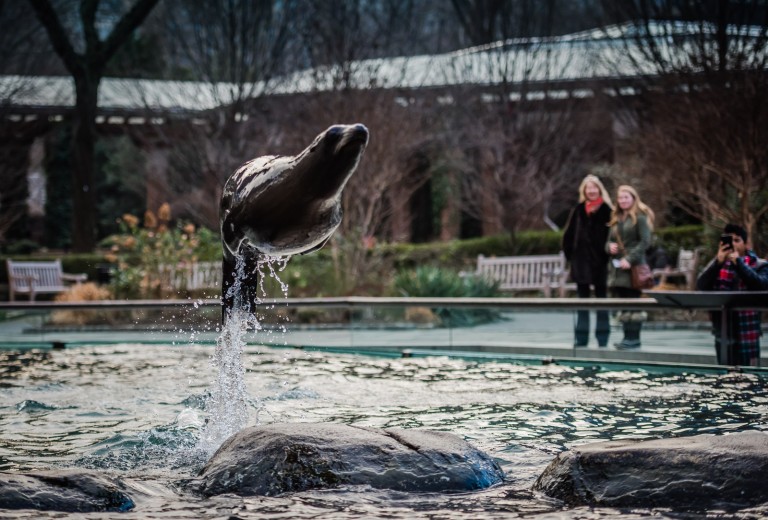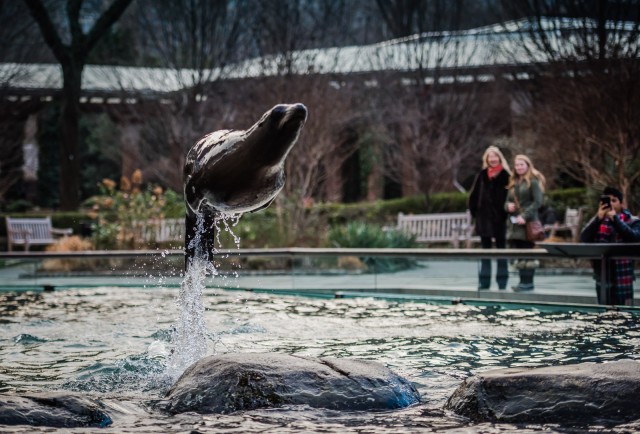 VISIT: Central Park Zoo. Maven Sandra Foyt took her trusty camera to this small but enchanting zoo, providing this wonderful Central Park Zoo Photo Safari. Snuggle up while watching the Sea Lions or Penguins at play. Laughing together is the ultimate aphrodisiac. Open daily 10-4:30 in winter, $12 adults, $7 kids.
DO: Skate at Wollman Rink. Forget Rockefeller Center. Wollman Rink, surrounded by the singular NYC skyline that rings Central Park, is the place for a romantic spin on ice. Monday – Tuesday: 10am – 2:30pm, Wednesday – Thursday: 10am – 10pm, Friday – Saturday: 10am – 11pm Sunday: 10am – 9pm, $11.25 weekdays, $18 weekends, skate rentals $8.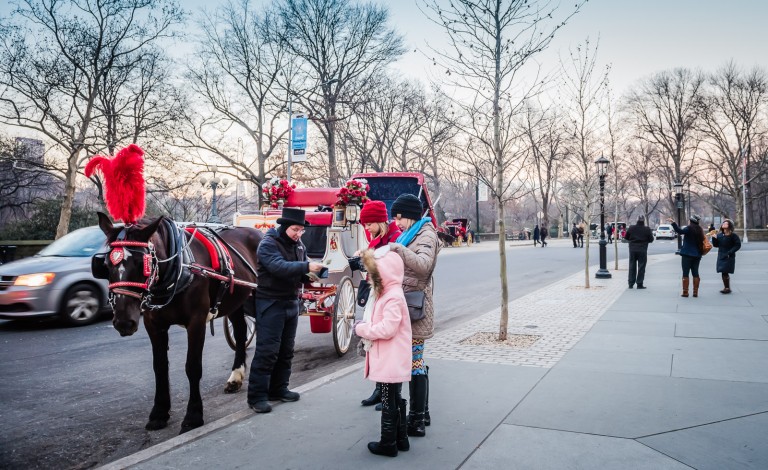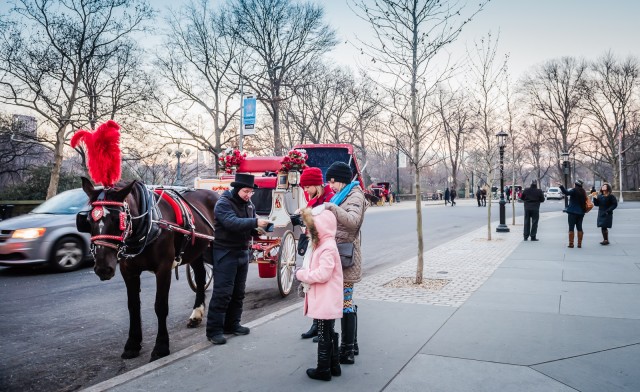 DO: Carriage Ride. Get all warm and cozy under blankets while the horse clip-clops as your driver points out the best of Central Park. So touristy, it's turned into a caricature of NYC, a horse and buggy ride is a joy nonetheless. Expect to pay about $50 per carriage for up to 20 minutes, and $110 for 45 minutes, more for prearranged rides.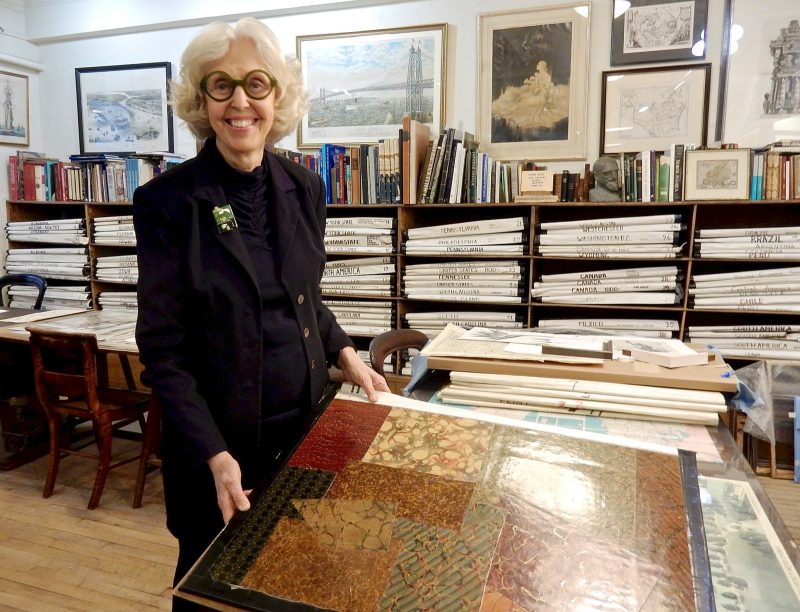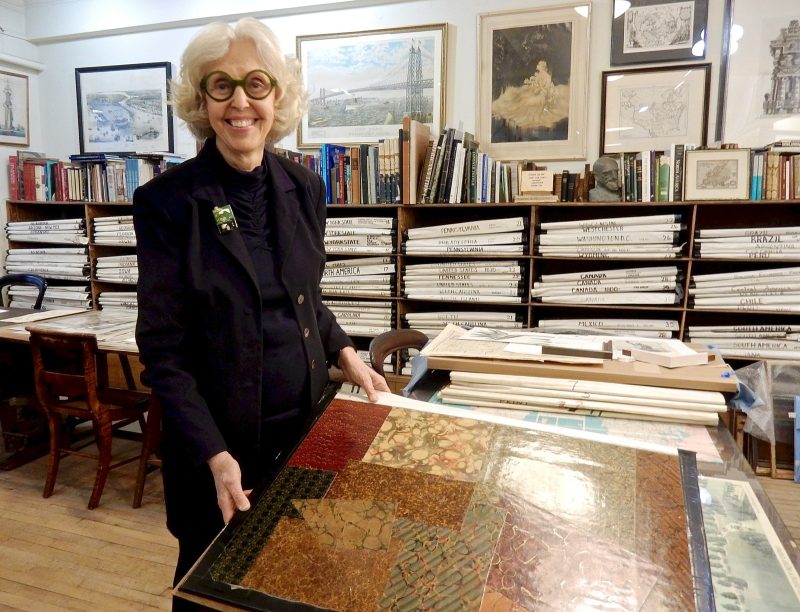 VISIT: Argosy Bookstore. One of the last remaining bricks and mortar bookshops, the 6-floor Argosy, was founded in 1925 by Louis Cohen, and only by virtue of its owners, Cohen's three daughters, Judith Lowry, Naomi Hample and Adina Cohen, and Judith's son, Ben actually owning the building has it stayed in business this long. Not only will you find rare, First Edition, and other crusty old books there – you'll find baseball cards, celebrity autographed photos and other collectibles, and maps of all kinds.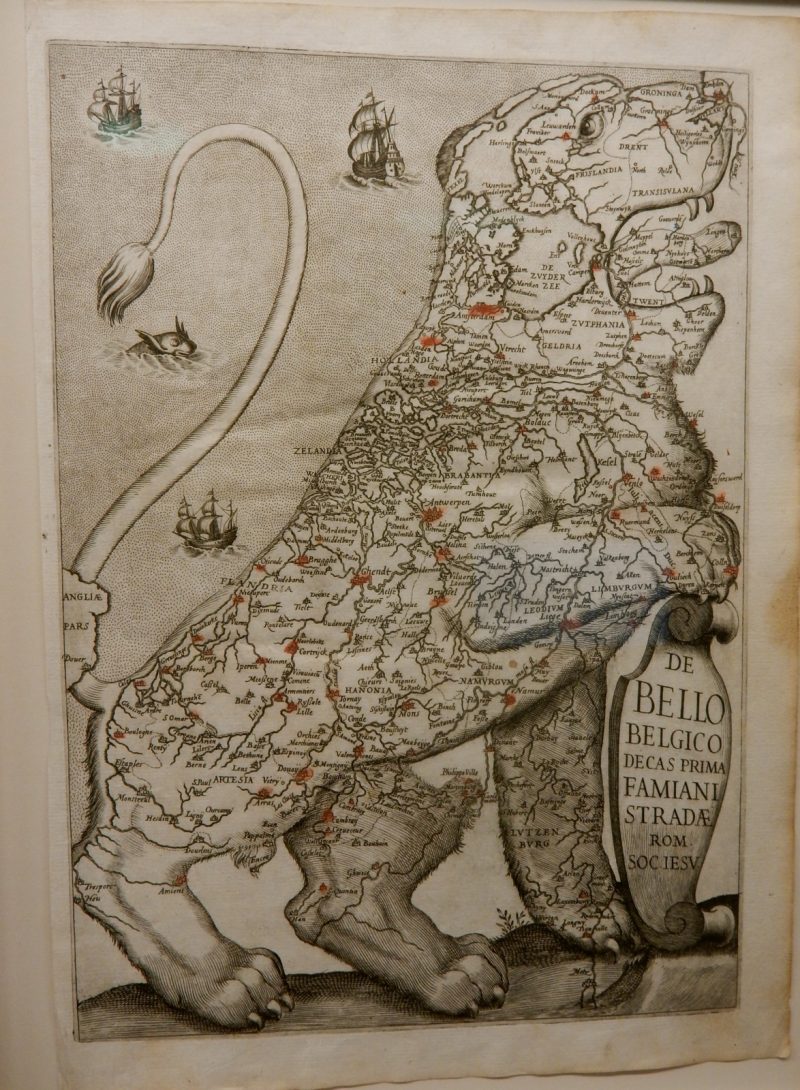 There are a ton of them, cataloged by country, state and theme, ranging from $10 to many thou$ands, often purchased by a dedicated map-buyer who scans the world for her clients. I discovered one of these – a map of the Netherlands in the shape of a lion (a subversive form of prowess from the 1600's when Spain occupied that region during the 80 years war), hanging on the wall awaiting pick up.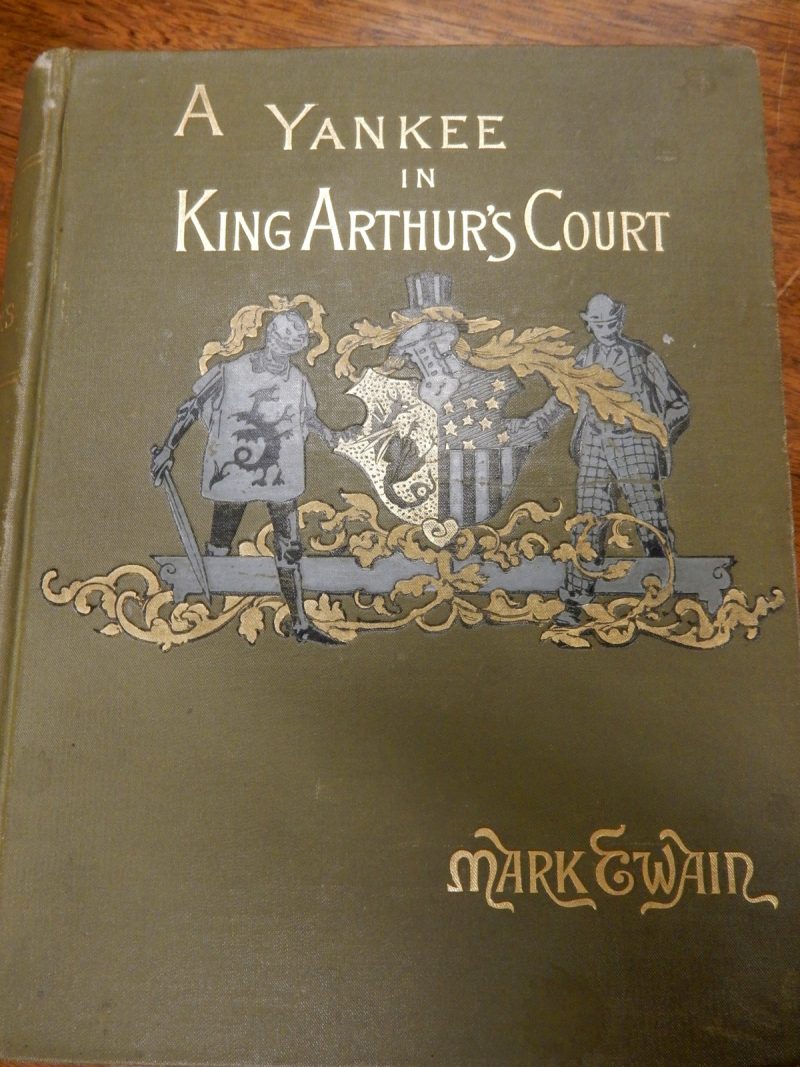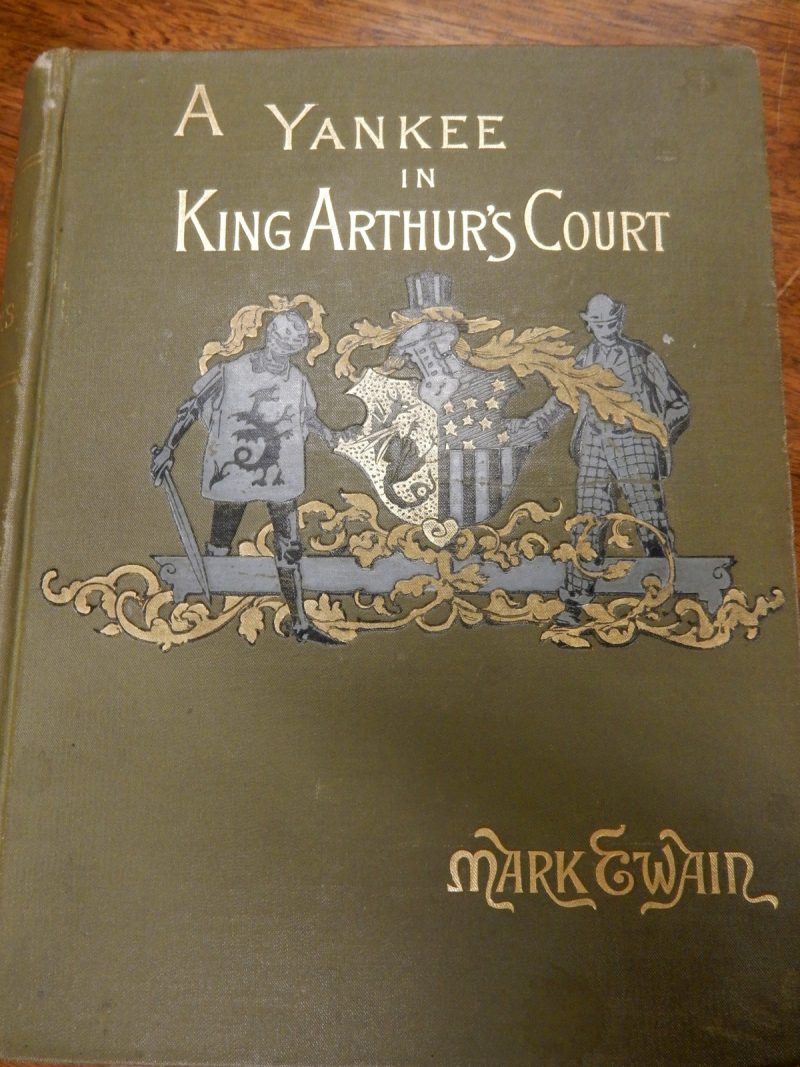 You'll find shelves of books on Military History, Furniture, Law, Travel, The Classics, and more. I held a first edition of Mark Twain's "A Connecticut Yankee In King Arthur's Court" ($1,700) in my eager hands – noticing that "Connecticut" was left off the original 1889 hard cover (it showed up on the Title Page), most likely because the cover designer couldn't fit it in. The Argosy both buys and sells books, online and in person – and is often called during an estate sale. Lowry recounted a trip to a New York apartment after hearing that the seller had "every book Angie Dickinson ever wrote." Curious, she arrived to find the books were actually by Emily Dickinson, and snapped them up.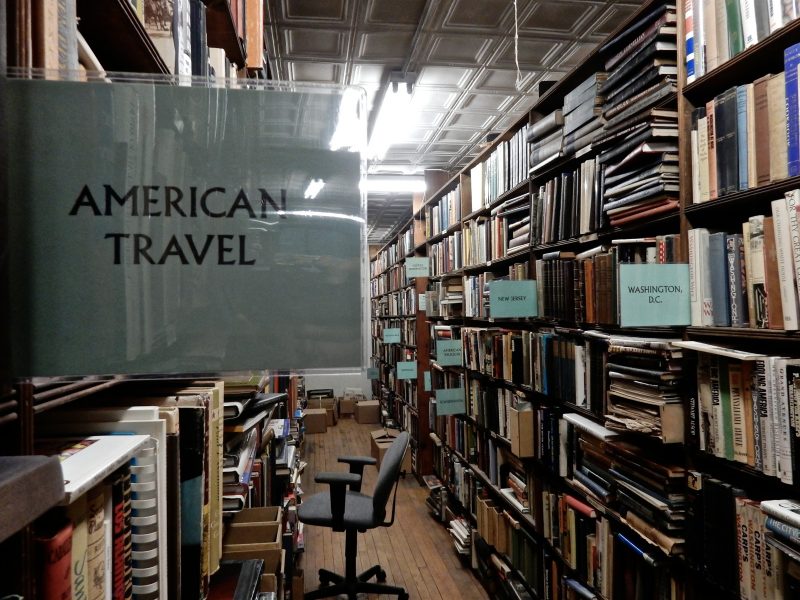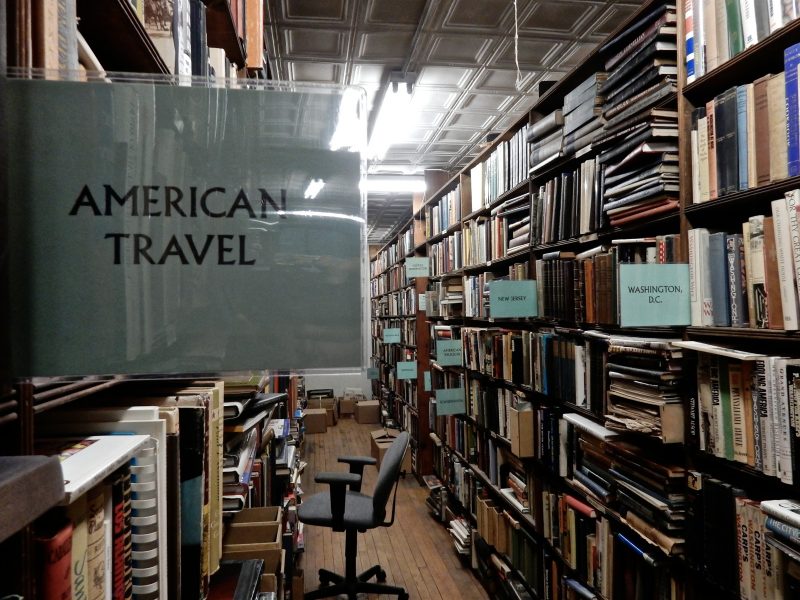 One of the joys of spending time in an actual bookstore is puttering around and letting serendipity guide your way to new authors and themes.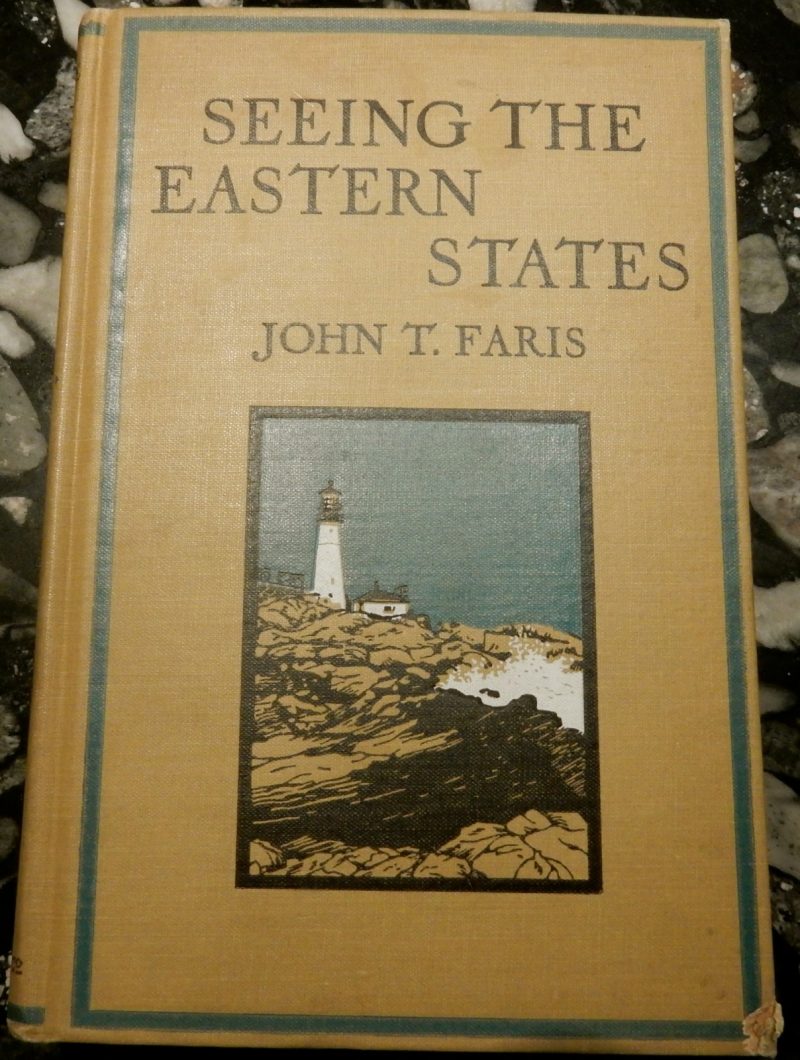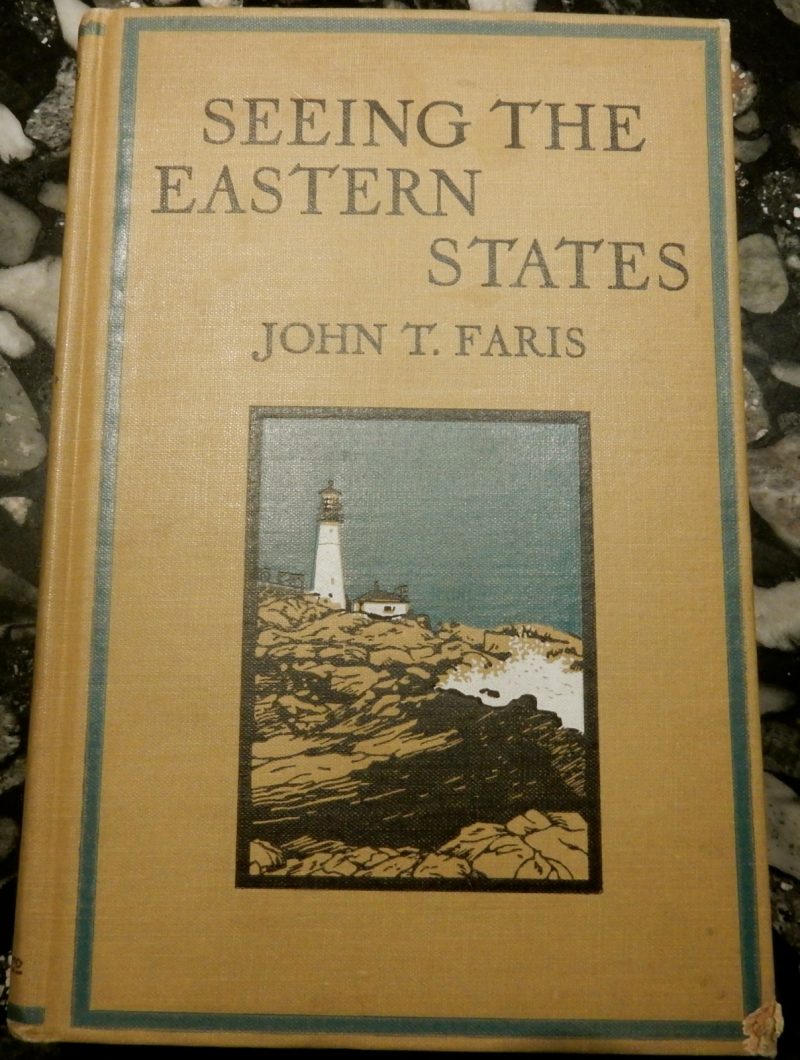 As I had only an hour, Lowry seemed to read my mind and pulled from the stacks a travel guide from 1922: Seeing The Eastern States by John Faris. It covers Washington DC to Maine: the region of the country that also happens to be the focus of the Getaway Mavens. What a coup!
Where to Eat in Central Park South
BUDGET: Nathan's Hot Dog Truck. Nothing is more New Yawk than Nathan's Famous, a Hot Dog concern established in 1916 on Coney Island. What a bright idea to bring these famous franks, via food truck, to this iconic quarter of the city.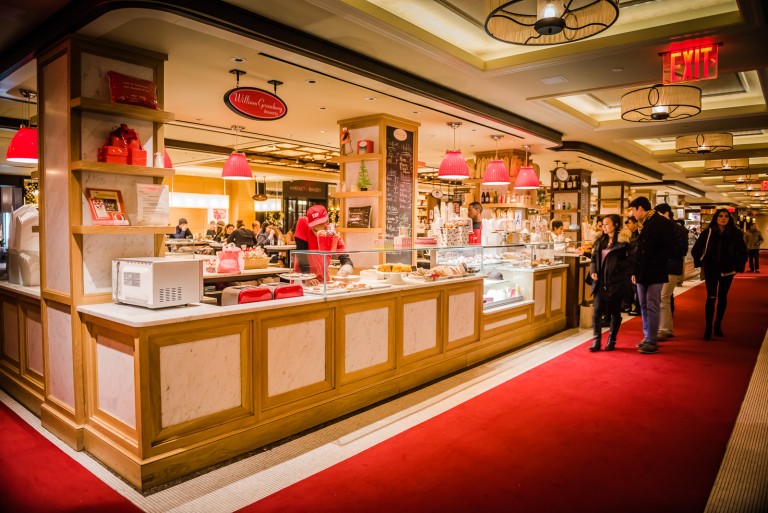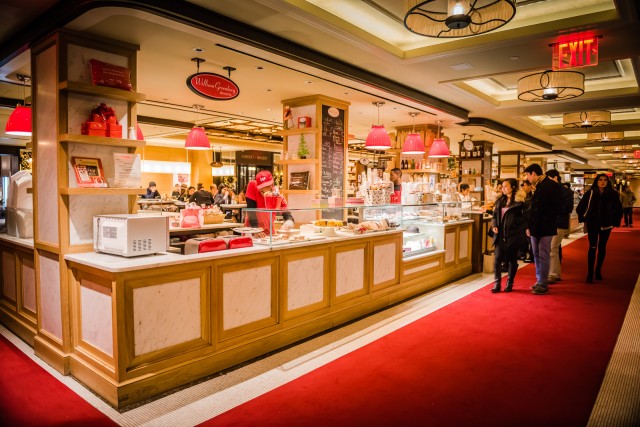 MID-PRICE: Plaza Hotel Food Hall. Enter the Plaza Hotel, head down the escalator and marvel at a cornucopia of basement dining options. There's sushi, dumplings, pasta, small bites, lobster, coffees, wine, Fro-Yo, crepe cakes, tarts, teas and a whole Todd English section – it's tough to choose where to eat. Good news is you can pick from a few, choose a table and share. Mon-Sat. 8am-9:30pm, Sun 11am-6pm, though individual restaurants differ, so check.
EAT: Sirio. Part of the Maccioni Group, which also owns the iconic Le Cirque, Pierre Hotel's in-house restaurant serves classic Italian dishes in the evening and beautifully presented breakfast offerings in the morning.
Where to Stay in Central Park South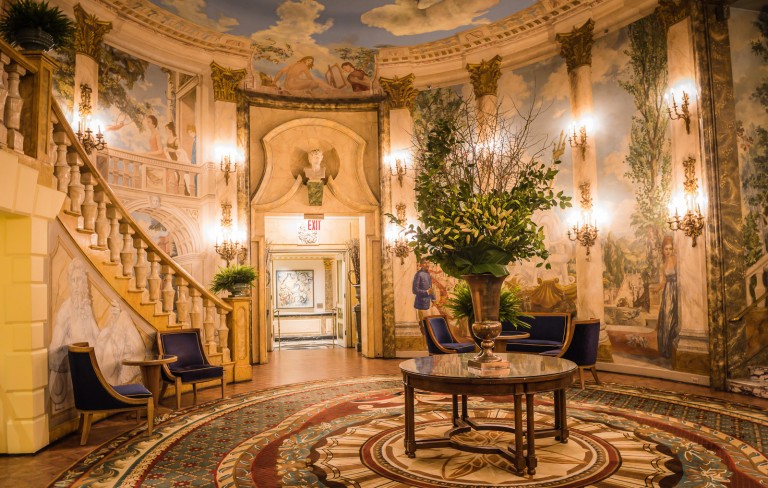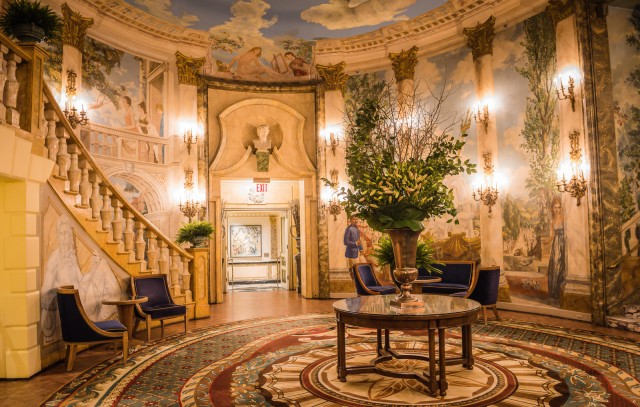 STAY: The Pierre, A Taj Hotel. After a $100 million renovation in 2009, the intimate and refined Pierre Hotel is a Classic in the best sense of the word. On the corner of 5th and 61st overlooking Central Park, The Pierre is Maven's NYC Pick for a quiet, no-crowds, romantic escape. Read the whole review HERE. Room rates from $340 off season include wi-fi.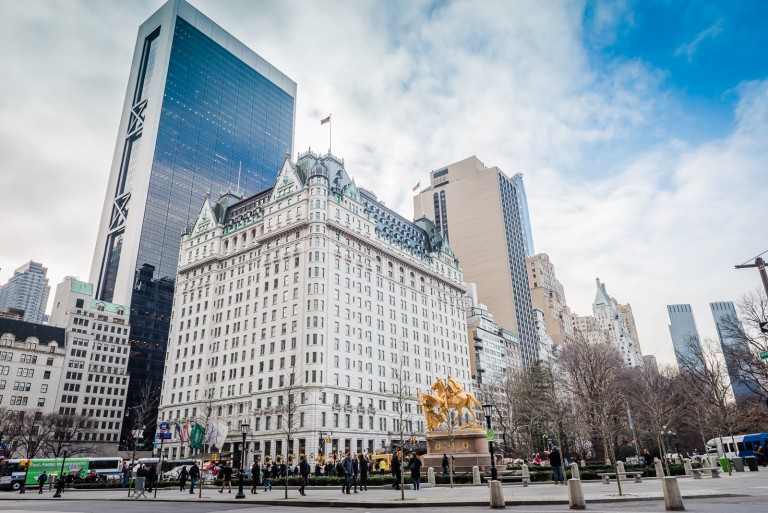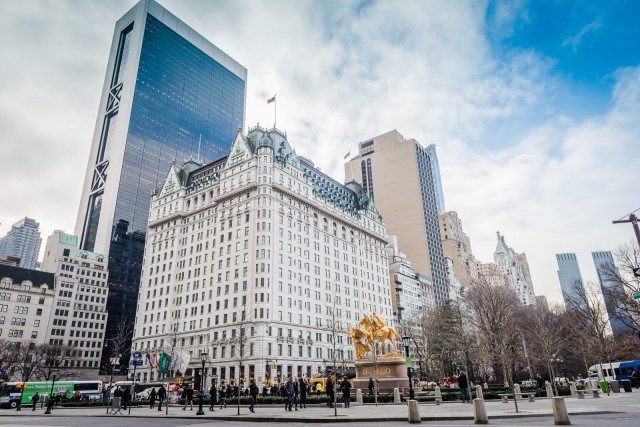 STAY: The Plaza Hotel. No one can deny this is an iconic property and one of the most recognizable hotels in the world. The Plaza is a busy place at all times of year – even more so now that its basement is a Food Court for true foodies (see Where to Eat). Eloise made it famous, the movie Bride Wars ramped it up, so by all means book a room at the Plaza if you want to be where all the action is. Room rates start at $600 per night off-season.