Whether or not one believes that Washington Irving's Headless Horseman roams Sleepy Hollow Cemetery, the grounds as well as the adjacent Old Dutch Church & Burying Ground are a fascinating and photogenic window into American history. Daytime and evening guided tours are available, for a fee, by prior registration. Walk ins are welcome (Monday-Friday, 8:30-4:30) and free maps point out the most famous (or infamous) of residents, among them: Washington Irving, Andrew Carnegie, William Rockefeller, Elizabeth Arden, and Harry and Leona Helmsley.
Pick up free maps from the chapel building just inside the main gate, and then choose your direction. It's possible to circumnavigate both cemeteries in one big walking loop, or if pressed for time, drive to one end or the other to explore those areas.
If you go straight in you can walk or drive across the Headless Horseman Bridge.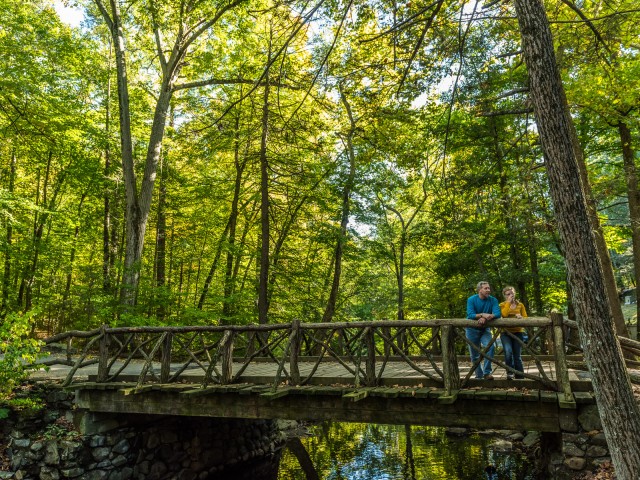 Alternatively, a right turn takes you toward the South Gate and the oldest parts of the cemetery. Along the way, you pass the Civil War Monument on the exterior perimeter.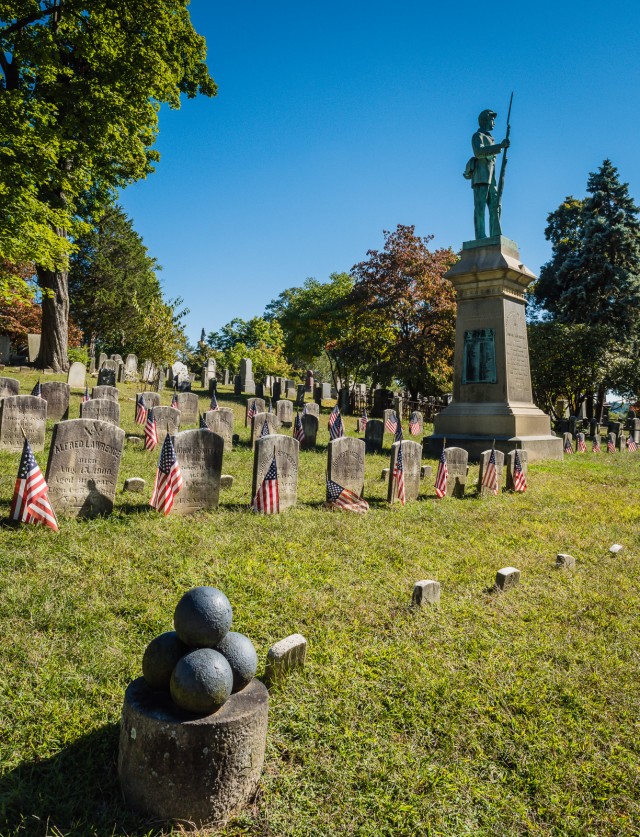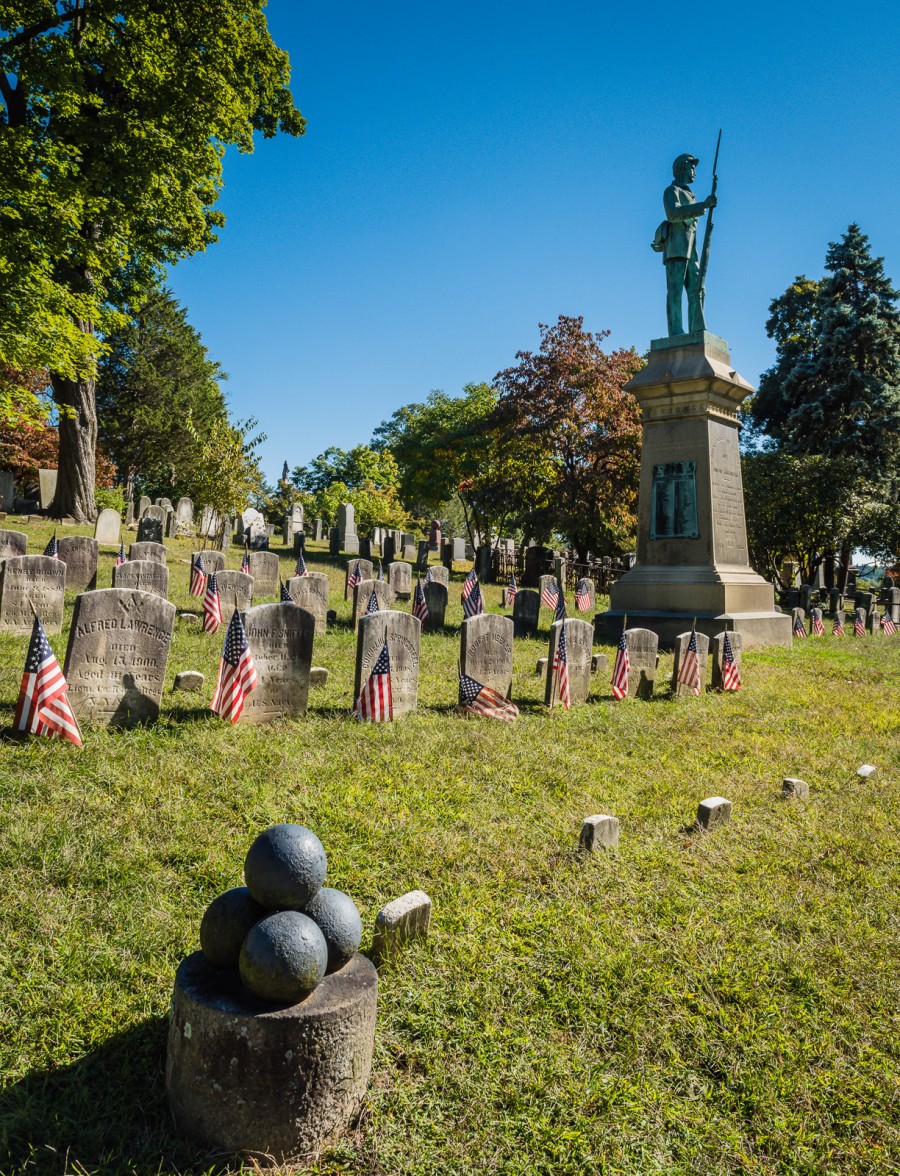 Just a little further on, detour into the interior of the cemetery to see the gated area holding America's first best-selling writer, Washington Irving.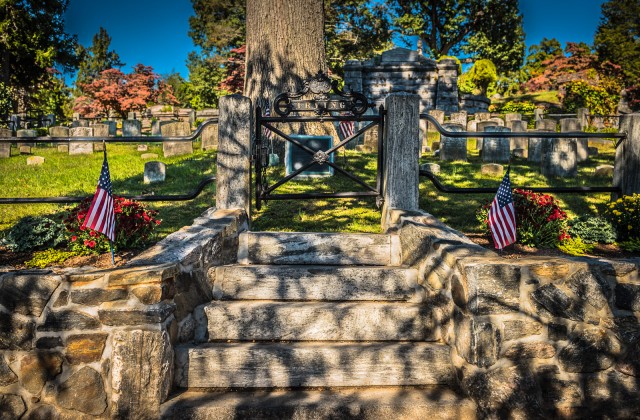 Peer over the gate to see Washington Irving's headstone.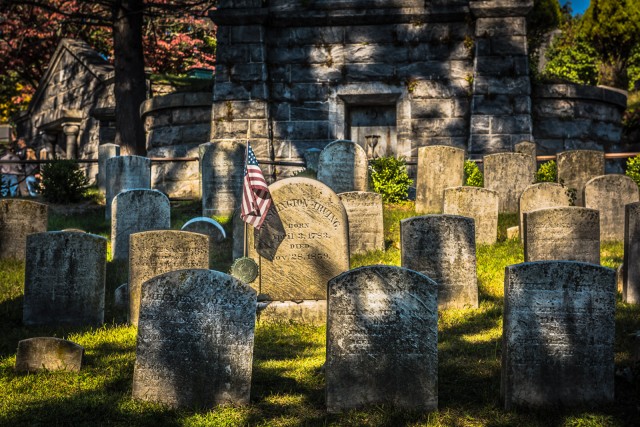 If you turn around and squint a little you can almost imagine how this fairytale land might have had a "witching effect" on the Rip Van Winkle author.
Down a small hill, between the Revolutionary War Monument and the South Gate, lies New York's oldest standing church, the Old Dutch Church and Burying Ground. Old Dutch Church is a National Historic Landmark, and also a functioning house of worship.
Surrounding the church are some of the oldest gravestones, and some of the earliest examples of American folk art.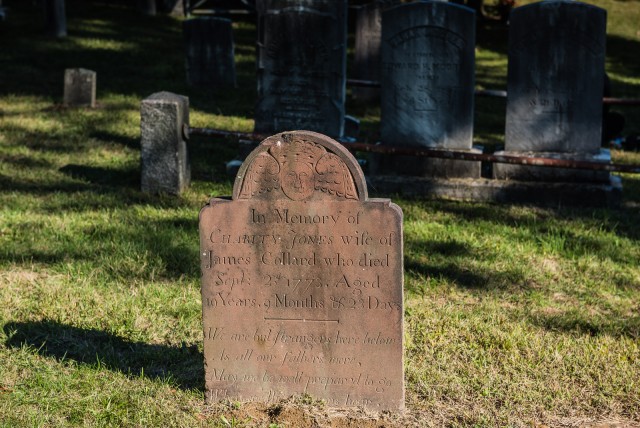 Sleepy Hollow Cemetery covers 85 acres, not including the Old Dutch Church & Burying Ground section. Interesting possibilities for meandering walking tours more than abound.
Plan a Getaway, Maven Style: