Last Updated on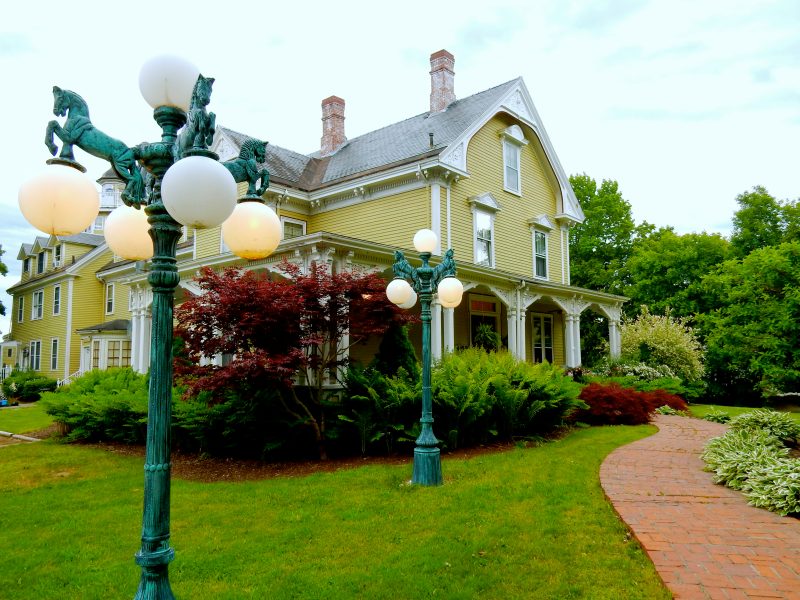 Tourists rushing to Bar Harbor on Route 1 have do doubt noticed this bright yellow home, the Captain A.V. Nickels Inn (on the Historic Register), to the right while passing through Searsport – it stands out as the grandest structure in town.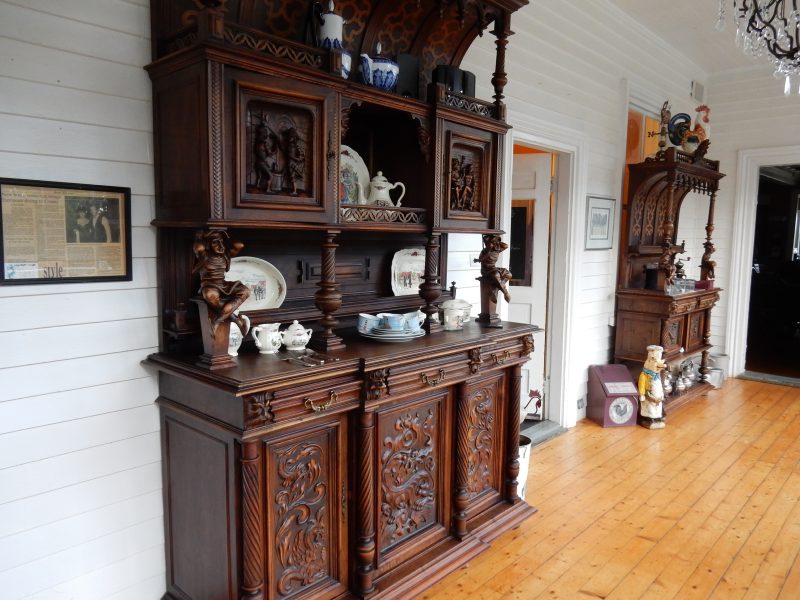 Innkeepers, Mike and Brenda Liston, who served in the U.S. Military (he, as Air Force Officer, she, as Director of Airmen and Family Readiness), found this magnificent Sea Captain's home on the top a hill while cruising up Route 1 in Mid Coast Maine. They purchased "the house that Brenda wanted to live in" in 2011 and completely renovated it to gorgeous effect.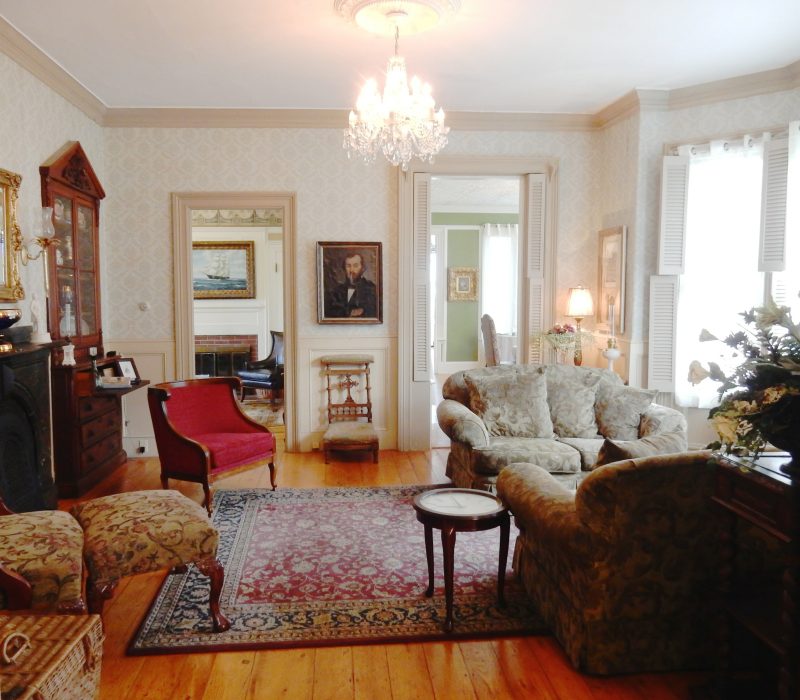 The Captain A.V. Nickels Inn is a splendid place, with over-the-top rooms and décor. Even if Searsport was not on your original agenda, it's worth adding another night just to stay here.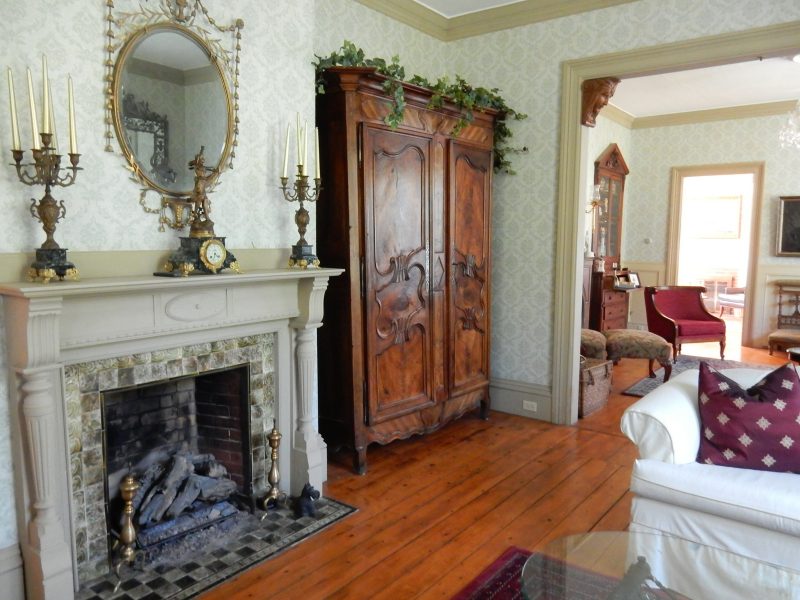 That grandness continues into the interior; sunlit rooms with high ceilings feature substantial carved wood sideboards, wardrobes, seating and other stunning furnishings shipped from overseas.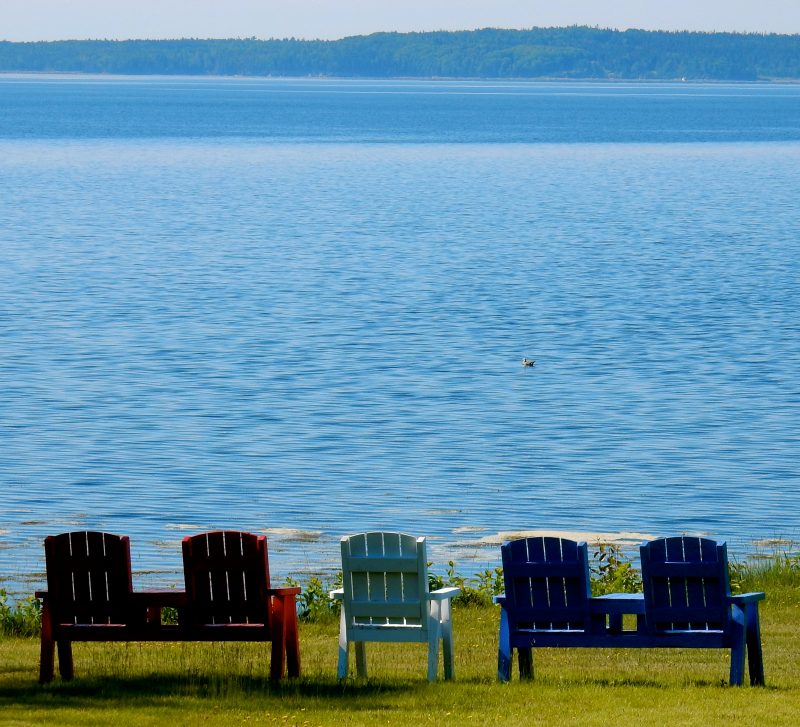 The inn's property extends down to the waterfront – a long walk past a garden and Bocce Court – where several Adirondack chairs and a patio with grill are available for guests.
Rooms at A.V. Nickels Inn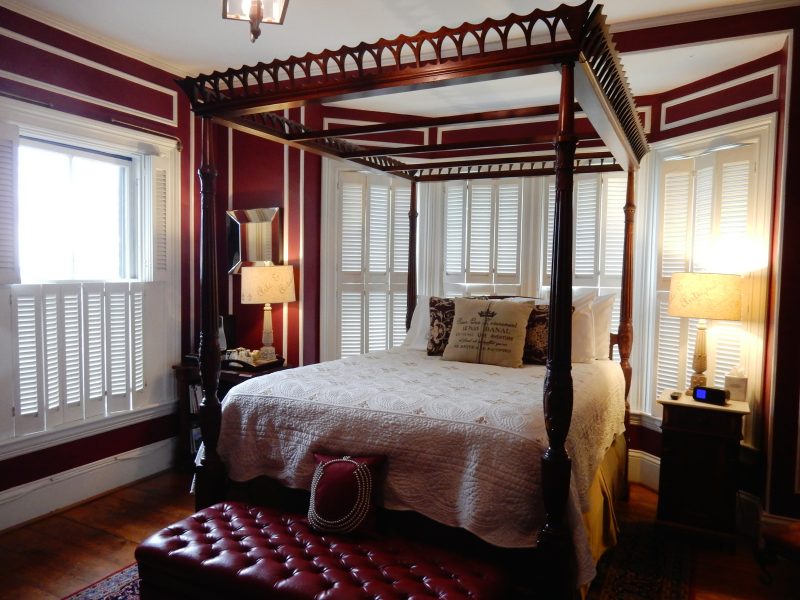 Eight rooms are individually decorated and named for the Ports of Call that Captain Nickels frequented on his merchant ships. I stayed in the Port of Call Paris, boldly painted red and kited out with a carved four-poster canopy bed, white plantation shutters, polished wood floor with Oriental carpet, and Victorian art on the walls. The bed, it bears mentioning, was sink-in-ably decadent.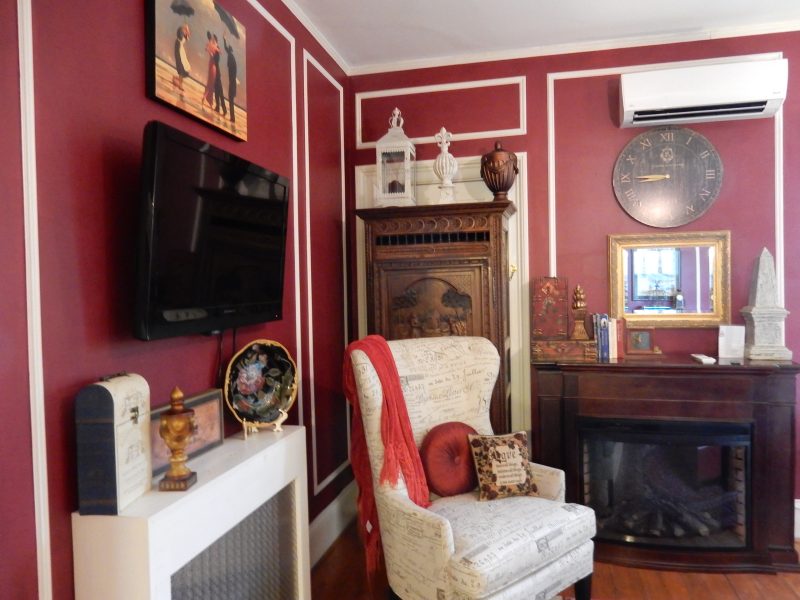 To create an "en suite" bathroom, the Liston's had to carve one out of a small closet, so, yes, the loo is small, but I didn't have to leave the room, which is big, to get to it. So, don't expect a lush bathroom experience. Or, ask for another room with a larger salle du bain.
Dining at A.V. Nickels Inn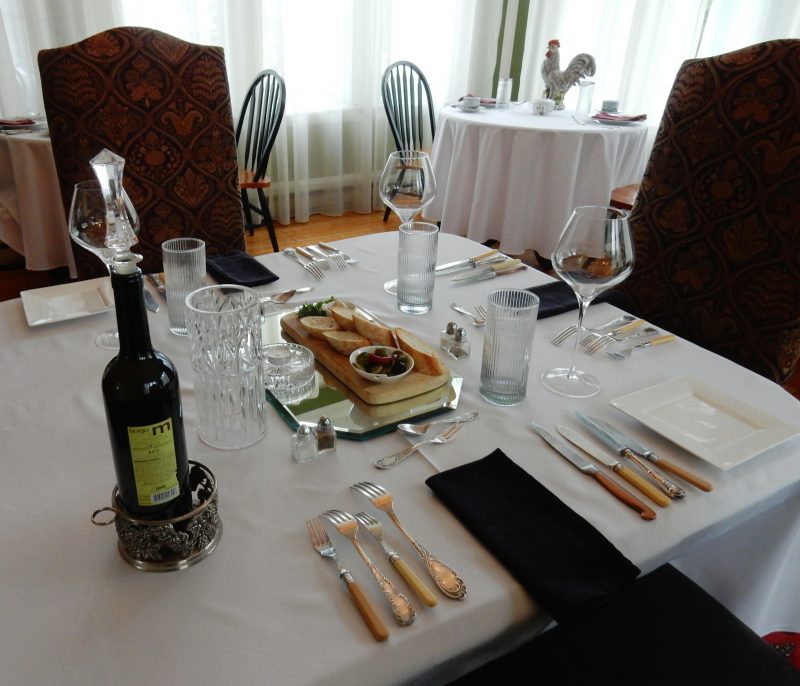 The Liston's ran the in-house Port of Call and Captain's Table Restaurants, helmed by their son, Mark James, until the close of 2015 season.
Though Port of Call has closed, James will be creating a Chef's Choice Wine Pairing dinner with 6 or 7 courses for $87.50 a few times per month. Dishes, like Crabcakes and Scallops with Corn Salsa, Sauced Lobster Tail, and Shrimp with Fillet of Beef are beautifully and adeptly prepared and plated: A true indulgence that befits the grandeur of the home. Call 207 548-1104 for schedules and reservations.
The Liston's set out a mid-afternoon appetizer, cheese plate and wine, complimentary for guests.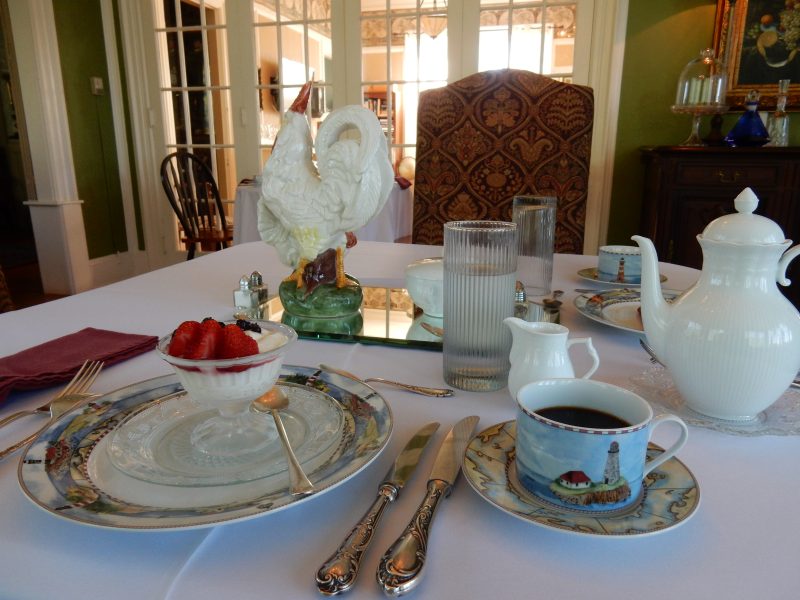 In the morning, groove over an outstanding gourmet breakfasts that reads like a fine-dining menu: Eggs Florentine, Potatoes and Lemon Scented Asparagus with Balsamic, Vanilla Waffles with Maple Bourbon Syrup for dessert. Yes, you'll be very very spoiled.
Just the Facts
Rooms from $135-$185 per night (2 suites $255 per night) include afternoon wine and cheese, wi wi and gourmet hot breakfast.