Looking for the Best Travel Gifts for the travelers in your life? Comfort, near weightlessness, and eco-friendly are the watchwords in travel this season.
For example, shoes are sturdy but light. Clothing is not only comfortable, but flatters all body types. While new products that solve problems are also are good for the environment.
Sure, you can always purchase a neck pillow or water bottle. But whether your favorite traveler loves the rustic outdoors, or believes a Four-Star Hotel is "roughing it," you'll find something practical and innovative among the following dozen travel gift ideas for this holiday season.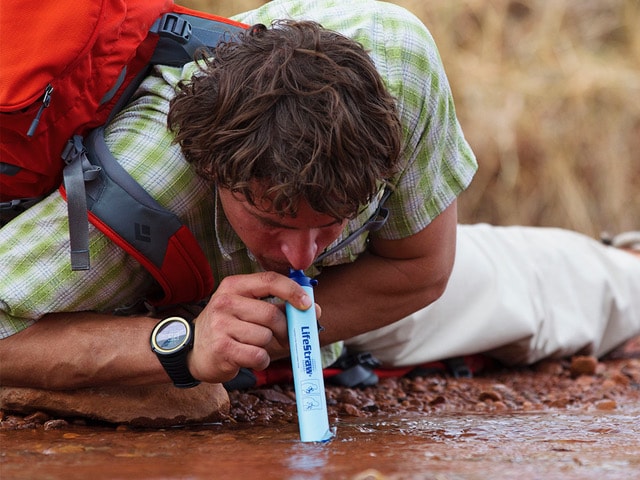 Best Travel Gifts For Adventure Seekers
$24.95
thegrommet.com
The simple and rugged LifeStraw Water Filter is small enough to fit in your pocket, and can filter 1,000 liters of water. That's enough water for one person for a whole year.
Perfect for an emergency kit, hiking, or for use when traveling, the device utilizes an innovative hollow fiber membrane filter, removes 99.9999% of waterborne bacteria and 99.9% of waterborne protozoan parasites, contains no chemicals (no iodine or chlorine), and leaves no aftertaste.


$14.99
The SABRE Safe Escape is the only compact multifunctional car safety tool of its kind that includes maximum strength pepper gel, a seat belt cutter, and a car window glass breaker. This handy device integrates self-defense pepper gel with other security measures, which provides protection both inside and outside of a vehicle.
SABRE's new Safe Escape grants peace-of-mind and protection against multiple threats, and will surely be appreciated by family or friends who travel solo.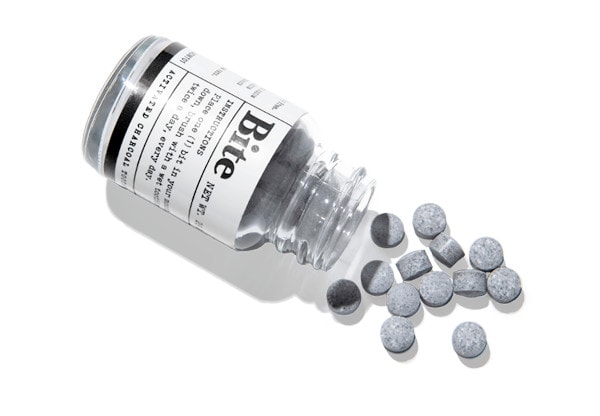 $12 for one month supply, $30 for a four month subscription
Bitetoothpastebits.com
A "disrupter" in the toothpaste space, and ideal for camping or flying, Bite tablets replace messy, chemical-laden commercial toothpaste with dry, natural, and sustainably sourced ingredients pressed into tablets.
Sold in refillable glass bottles, Bite was created to keep plastic out of our landfills and harsh chemicals out of our bodies. Put one tiny tablet in your mouth, bite down and start brushing with a wet toothbrush for a foamy fresh feeling. In Mint or Mint Charcoal.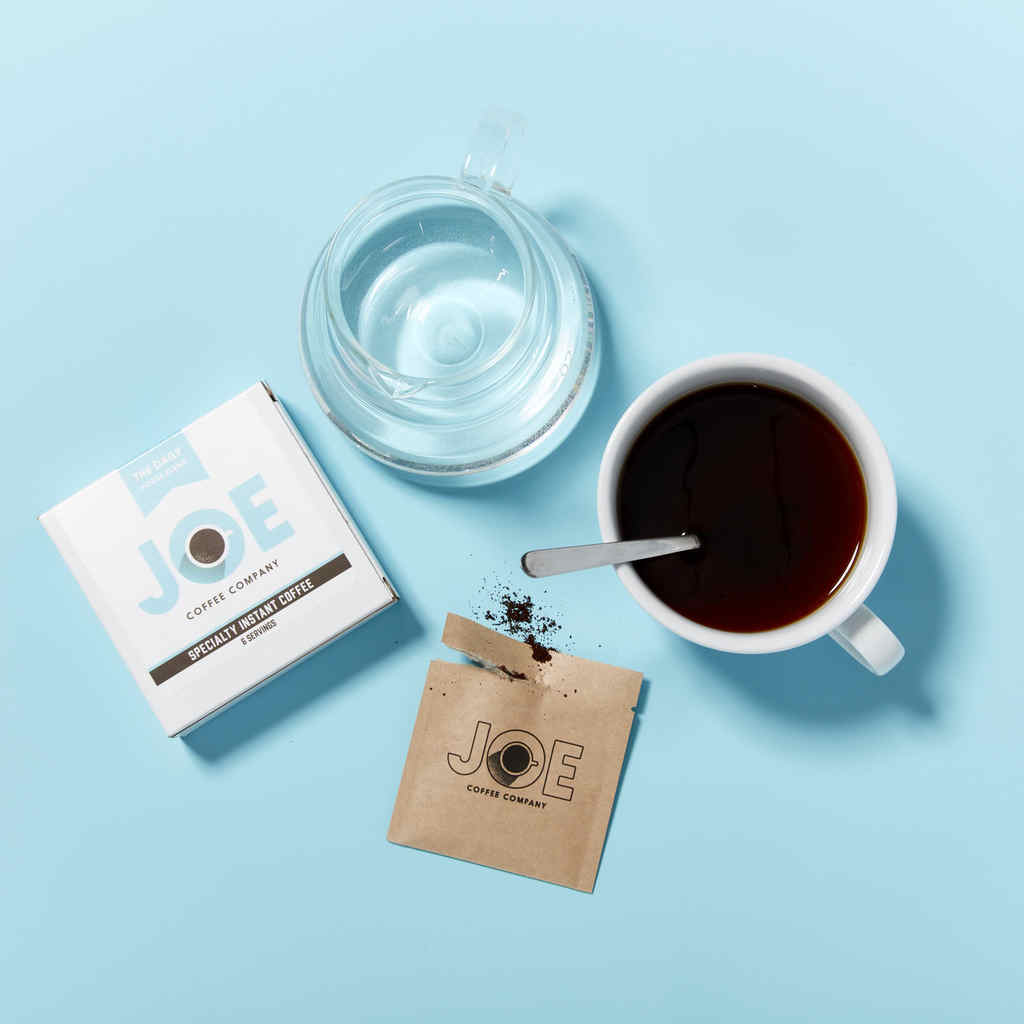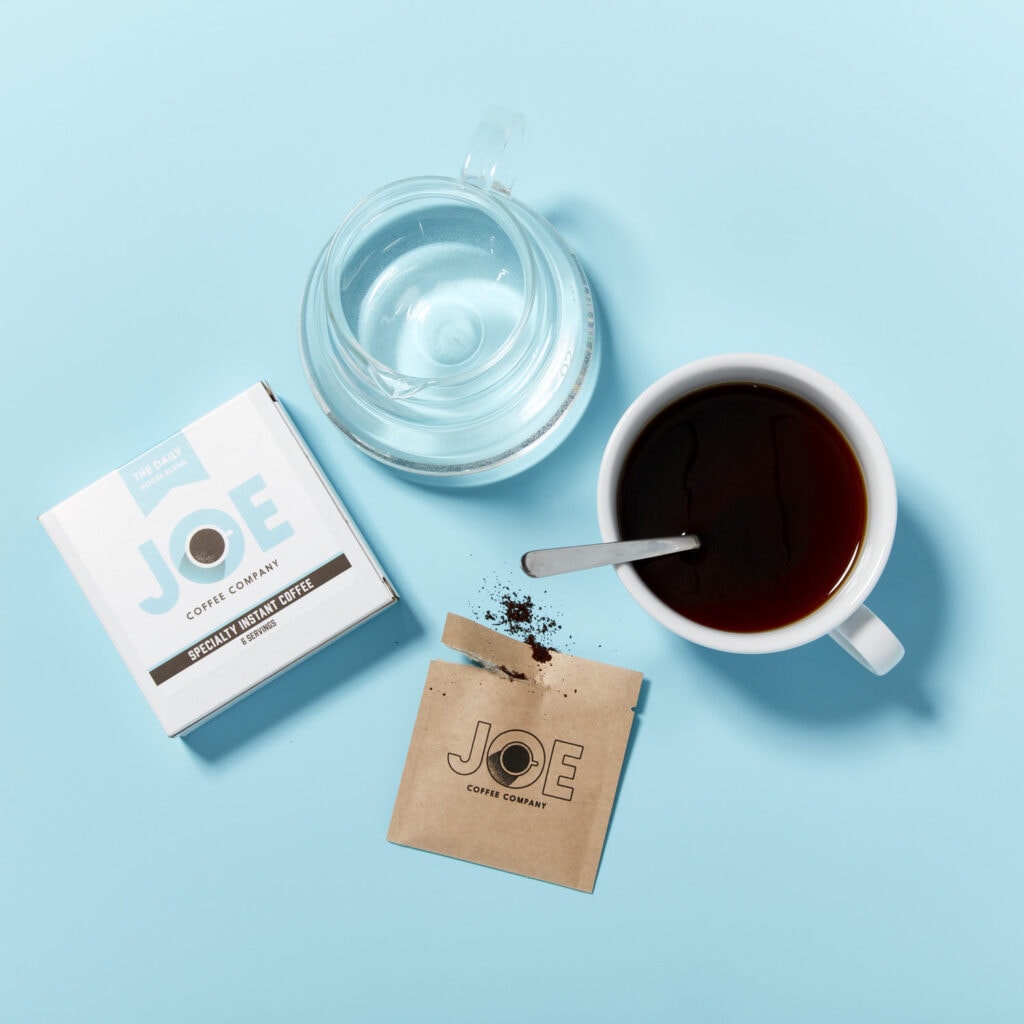 $18 for a 6-pk
Joecoffeecompany.com
Travelers know how hard it can be to get a great cup of coffee on a plane, bus or as you're rushing to catch a flight. Each Joe's Specialty Instant Coffee sachet can easily be added to a toiletries bag, and mixes equally well with hot and cold water, which means it can turn any bottle of water into a chilled cuppa joe.
It's the perfect way to enjoy great coffee anywhere, anytime; equipment and error-free.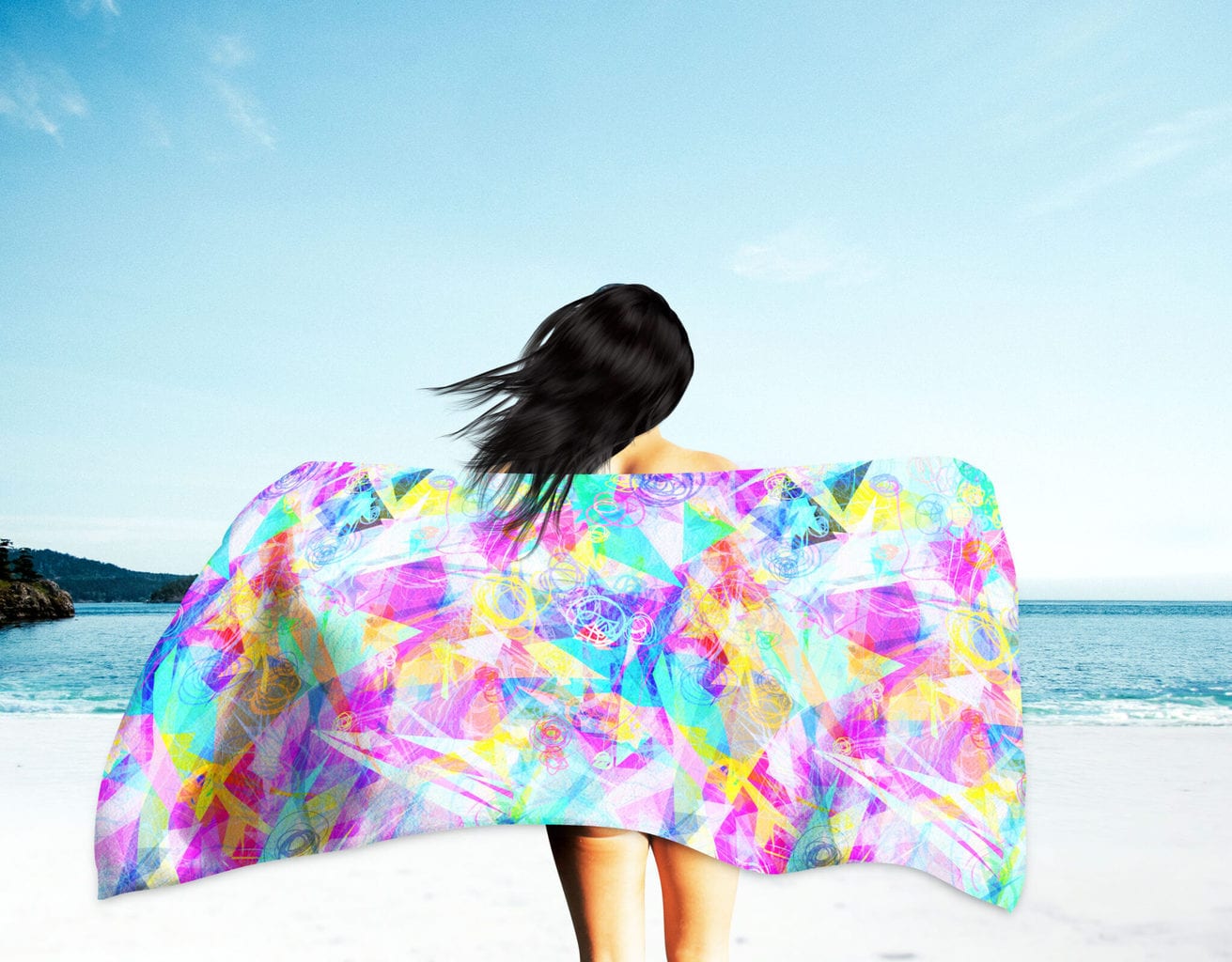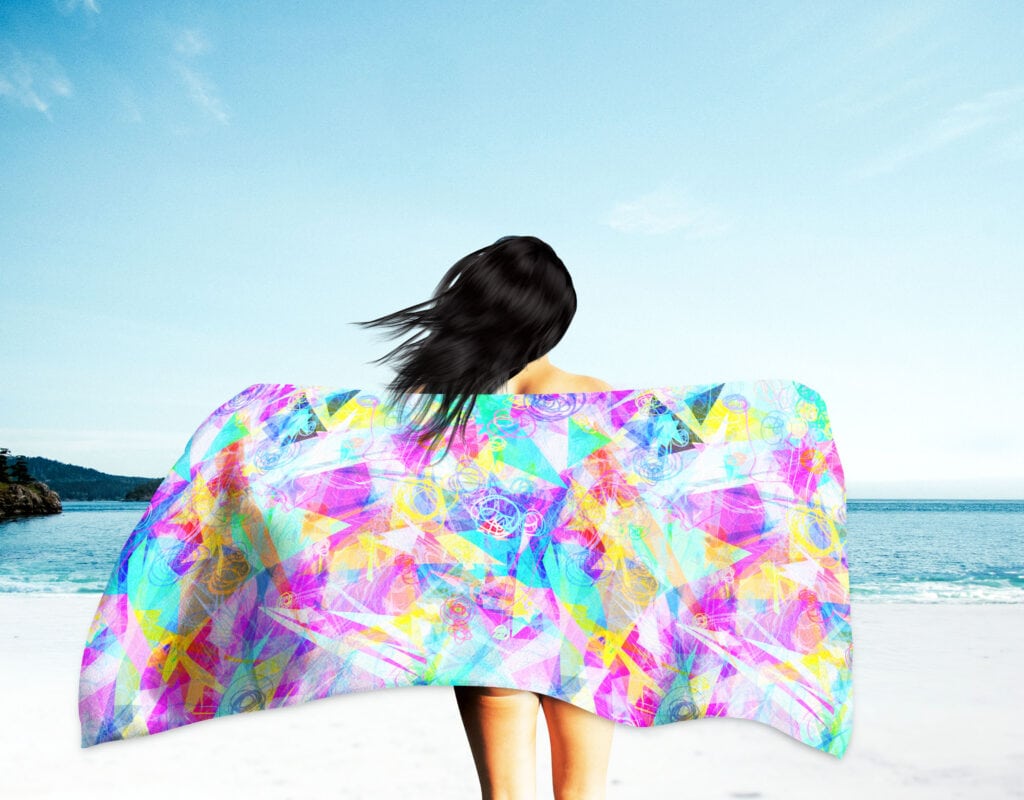 $34.95
Amazon.com
DryFox towels, are made of oh so soft microfiber, and, though thin, soak up H2O like a sponge after a dip in the pool, river, or ocean. Made for active campers or beachgoers, these lightweight and quick drying towels weigh only 8 oz, and fit easily fit in a backpack, purse or carry on bag. They fold up to almost nothing, are ten times more absorbent than bulky towels, and have a unique zippered water resistant pocket for securely concealing your valuables.
Need more ideas for best travel gifts? Check out the Mavens Ultimate Roadside Emergency Kit, and do share the tips with the ones you love. You just might save a life.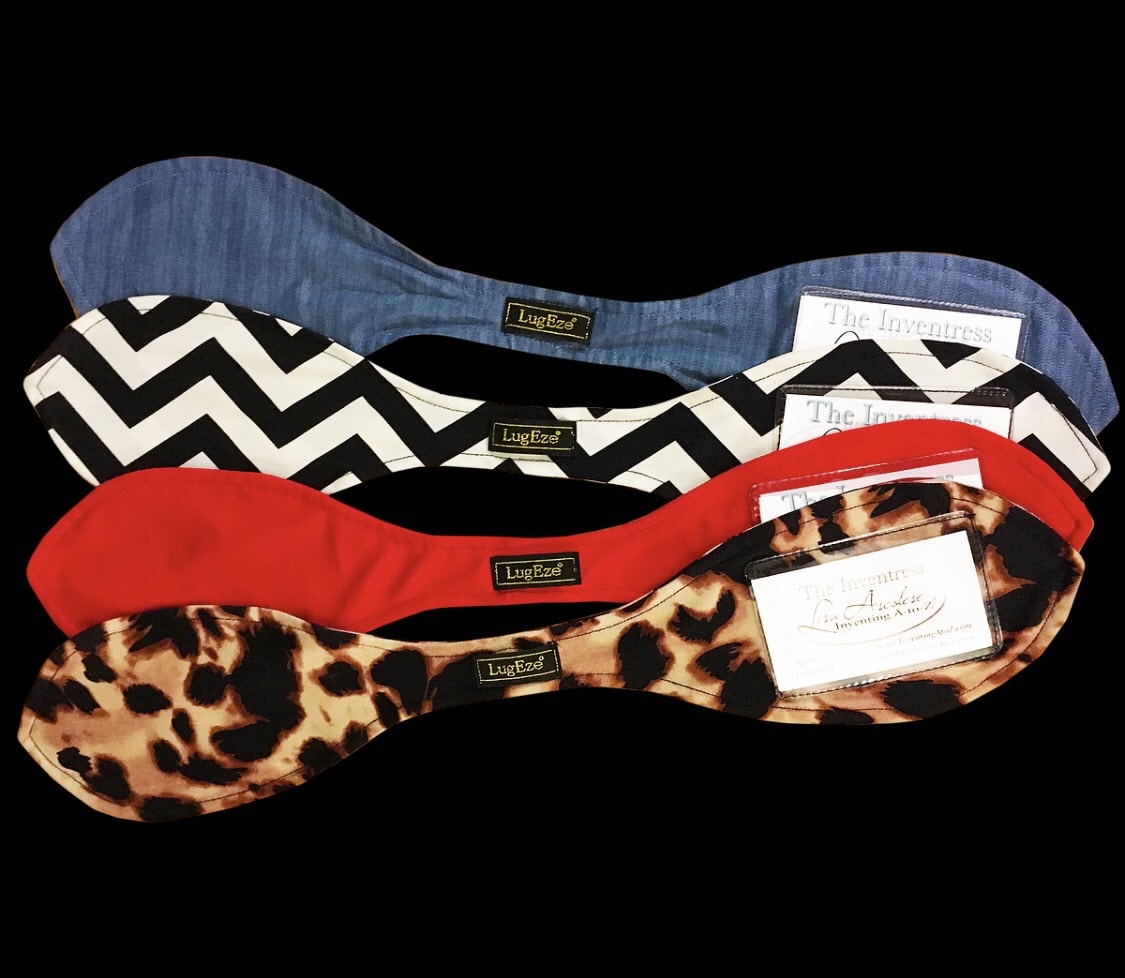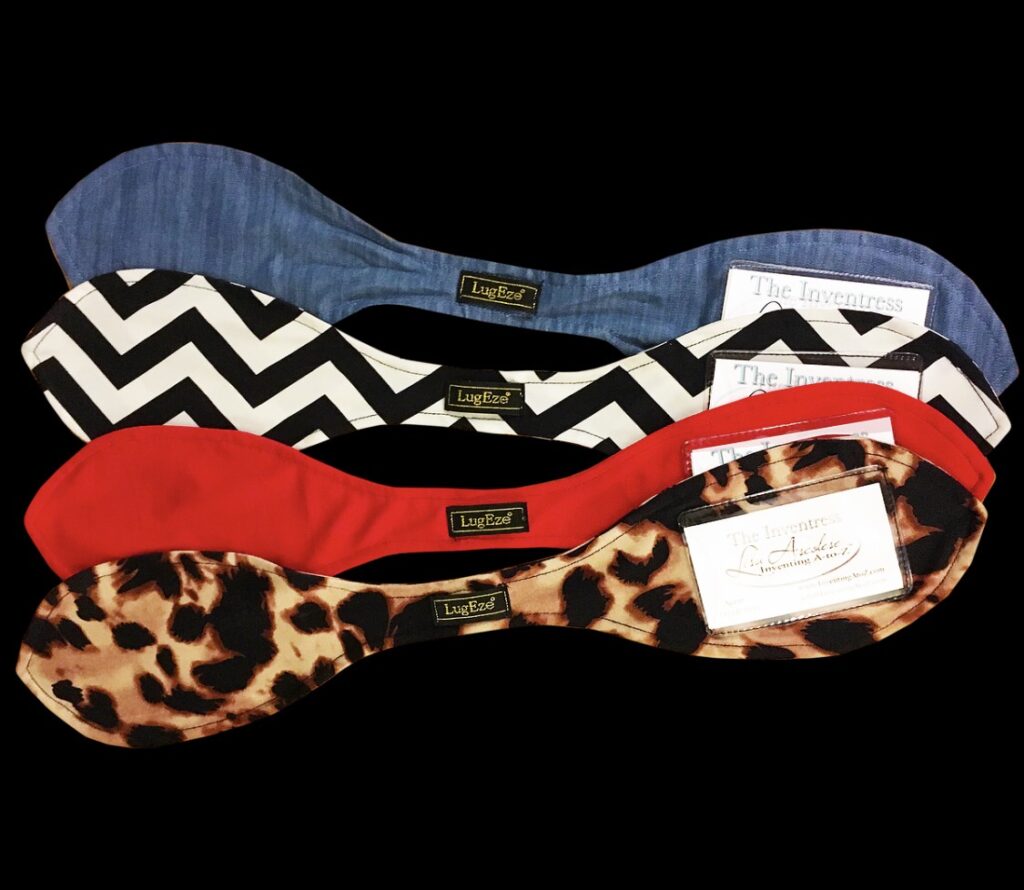 Best Travel Gifts For Stylish Friends
$24.95 for 3-pack
Inventingatoz.com
Grandma may have used pompoms or ribbons, but these stylish and easy to attach bowtie shaped luggage tags serve a dual purpose. First, they make your ordinary black bags stand out on the baggage claim carousel, and second, they are designed with a sleeve for your ID card in case of loss. LugEze tags come in red, denim, chevron, or animal print.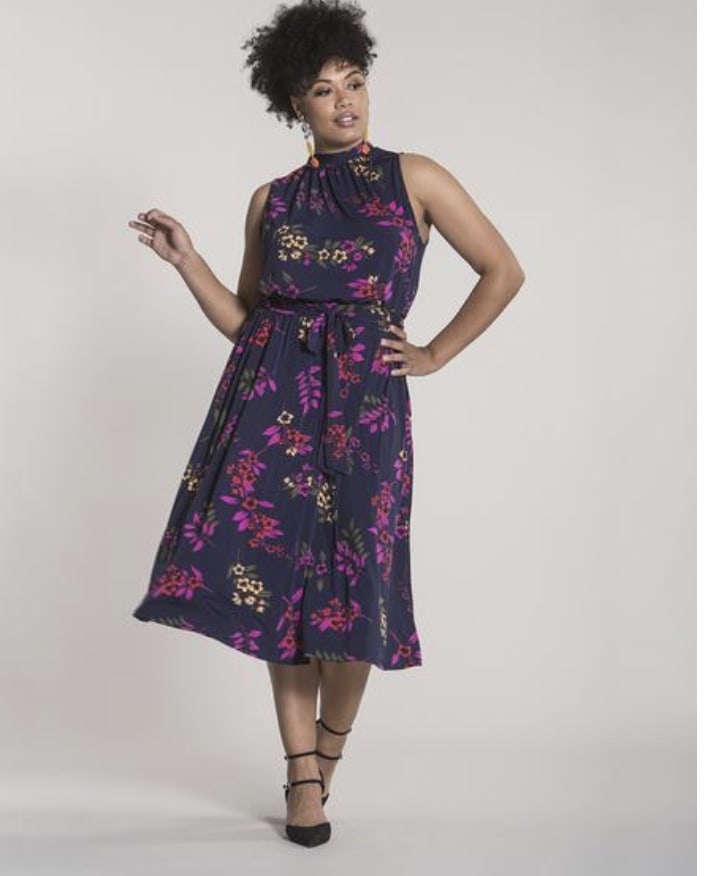 Dresses from $98 to $168.
Shop.leota.com
Leota dresses and jumpsuits feature splashy prints on stretchy breathable, wrinkle-free fabrics for all kinds of bodies. The brand's website video shows three happy women frolicking in ocean waves, sitting on a beach, jumping in a swimming pool to clean off the sand, and finally hanging their resort-hued dresses in the sun to quick dry.
Leota dresses are the ultimate travel beach-to-bar-wear that can be balled up in a backpack and still look new and fresh and ready to put on after a day on the road or in a plane.
Sarah Liller Co. Aida Pant and Josie Dress
Aida Pant – $134, Josie Dress $158
Sarahliller.com
Sarah Liller apparel goes on comfy, packs up effortlessly without fear of wrinkling, and flatters every body. Classic, polished styles suitable for going from the plane to meetings are made with soft Rayon jersey fabric created from birch trees (sustainable!).
Throw on the swingy Josie Dress and even 100-degree temps feel cool. The eye-catching cropped elastic-waist Aida Pant should be a resort staple. Every piece is machine washable, a bonus for travelers on the road for an extended period.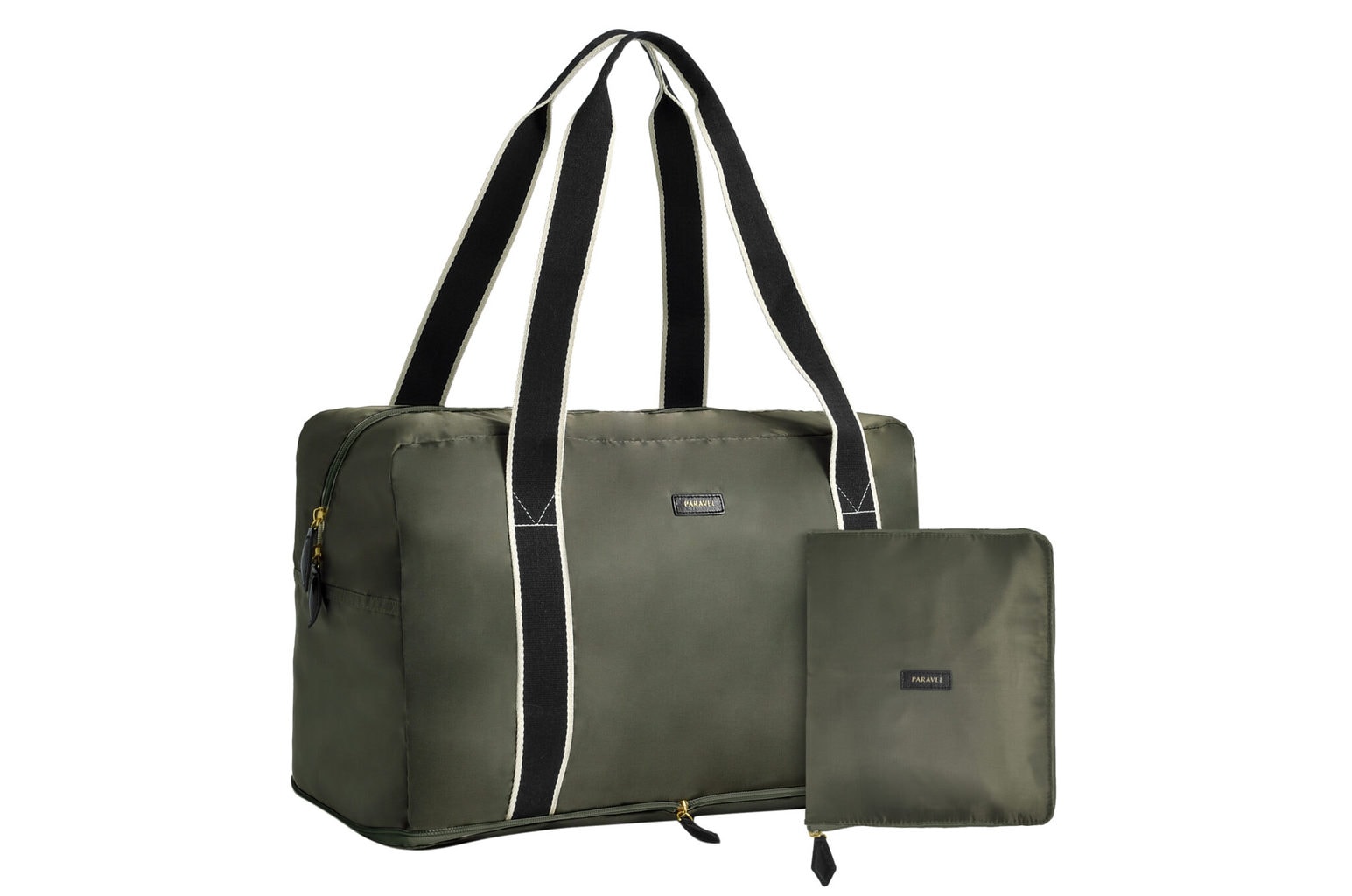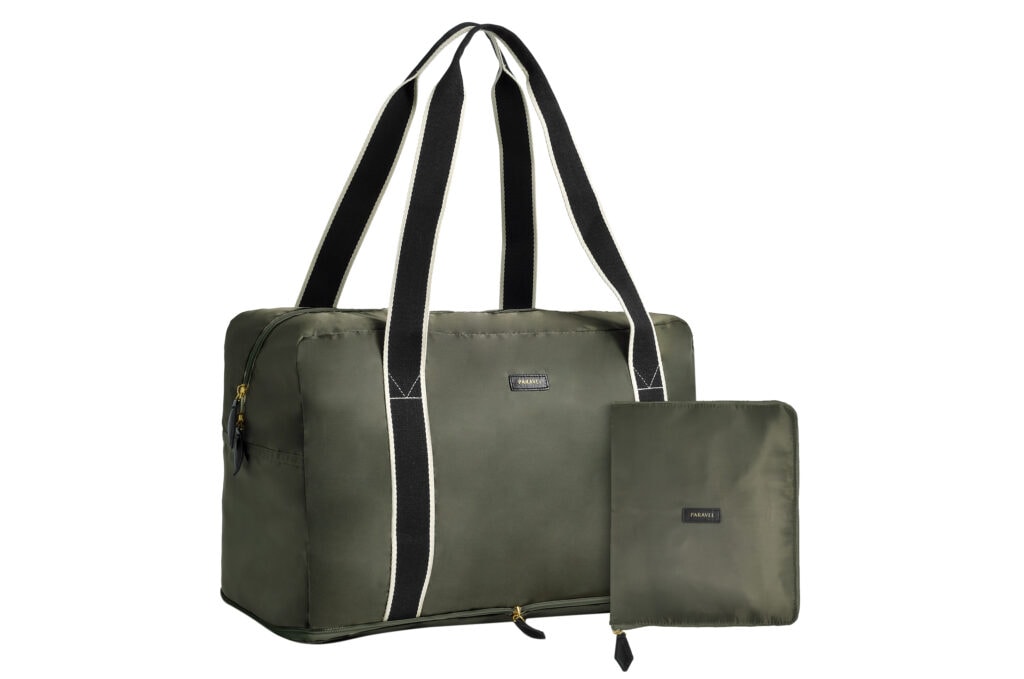 $65 plus $15 for three-letter monogram
Tourparavel.com
After a vacation-shopping spree your luggage might top out over the allowed weight. That's where an empty carry-on bag comes in mighty handy. This one folds down to almost nothing, is well-made and sturdy when opened, looks great, and also doubles as a gym or weekend bag. Great as a gift, the Paravel Fold Up Bag can be monogrammed.
Need more fashion-forward gifts? Check out the Mavens' list of Best Travel Shoes.
Best Travel Gifts For Gadget Lovers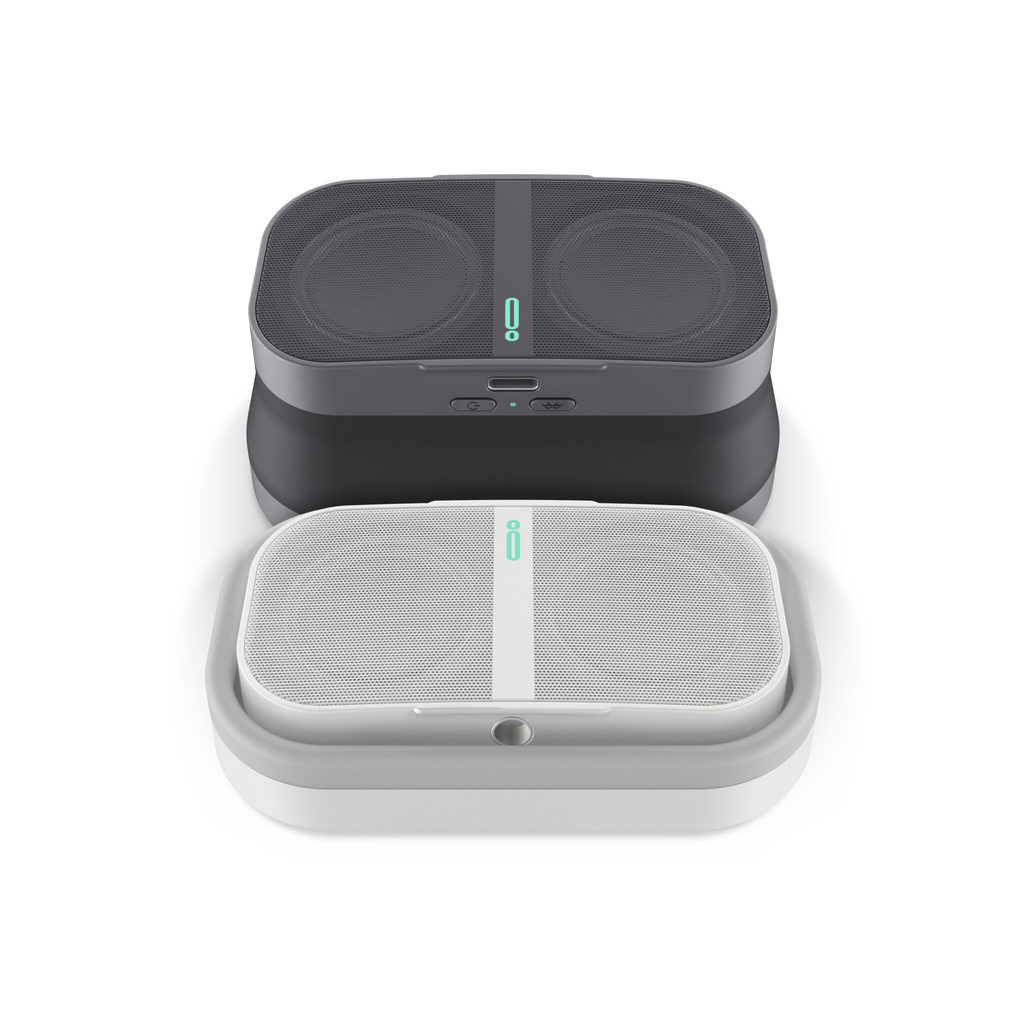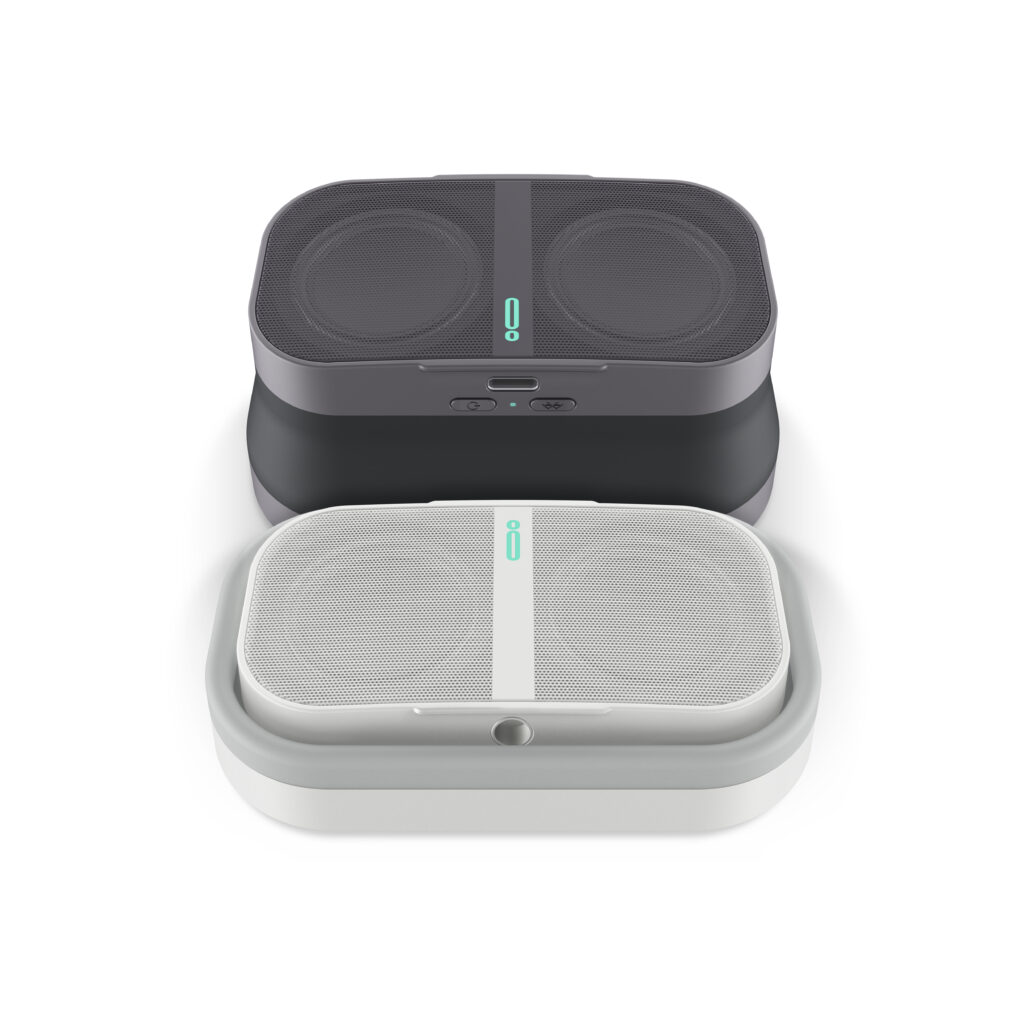 $79.99
Brookstone, Amazon.com
This expandable Bluetooth Speaker is small enough to fit in your pocket, and can mount on the back of your phone. POW Audio's patented WaveBloom Technology, developed by former Bose engineers, allows the speaker to expand and creates an air-filled chamber that enhances bass resonance for improved sound.
The Mo Speaker is magnetic so, in addition to your smart phone, it can attach to refrigerators, car trunks, and any metal surface. Link two together for stereo. $79.99, Brookstone, Amazon.com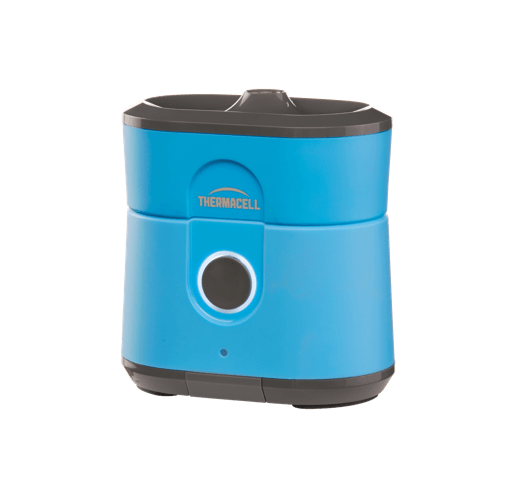 $49.99
Thermacell.com
The updated Thermacell Radius has a redesigned airway for diffusion in all conditions, a re-engineered magnetic close, and is user-friendly. Like its first iteration, Thermacell Radius creates a 110-square foot zone of mosquito protection.
It's rechargeable, smaller than a can of soda, and TSA-approved for either checked bags or carry-on luggage.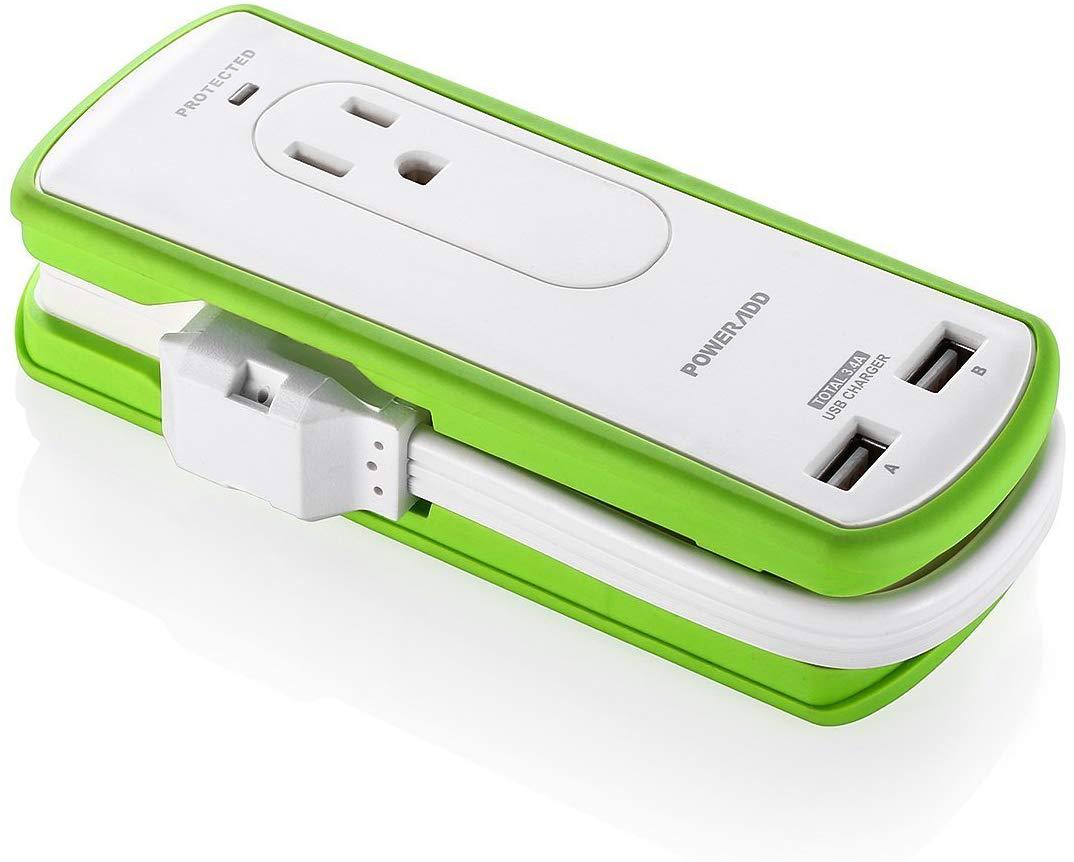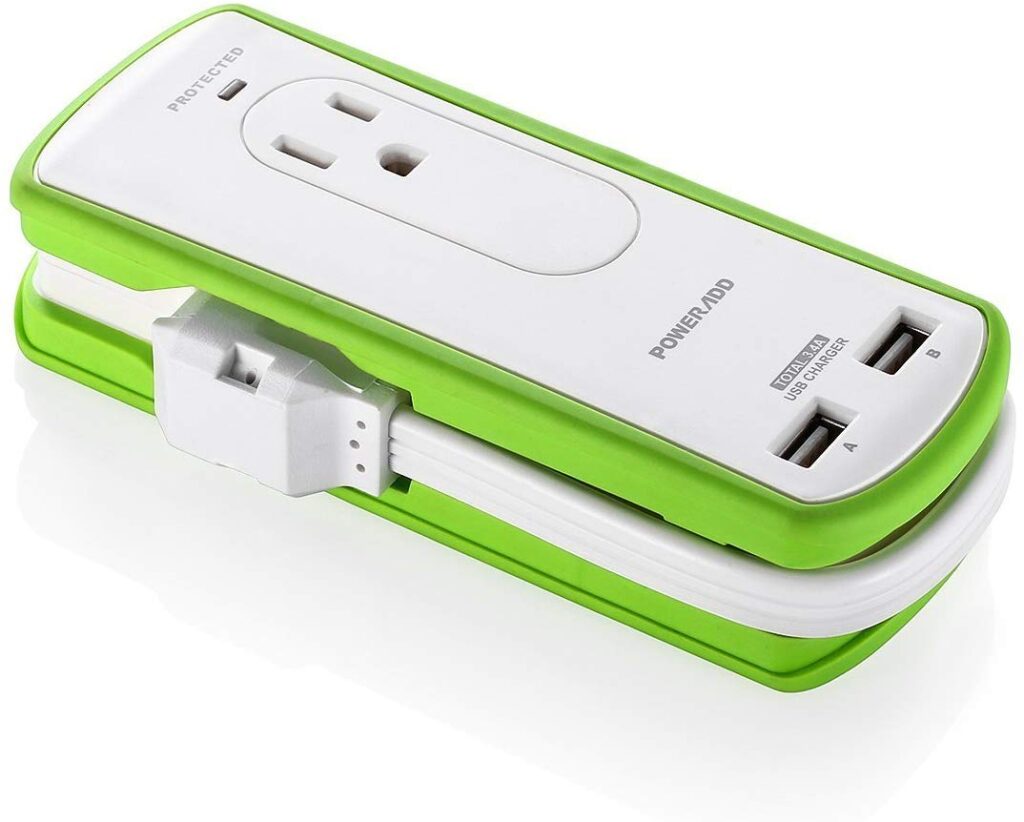 $19.99
PowerAdd, WikiBuy.com
More than anyone, gadget lovers need to recharge frequently. This surge protector gets the job done without taking too much packing space, and it offers up a plug and USB ports to cover all your electronics.
Best Travel Gifts For Minimalists Who Value Experiences Over Stuff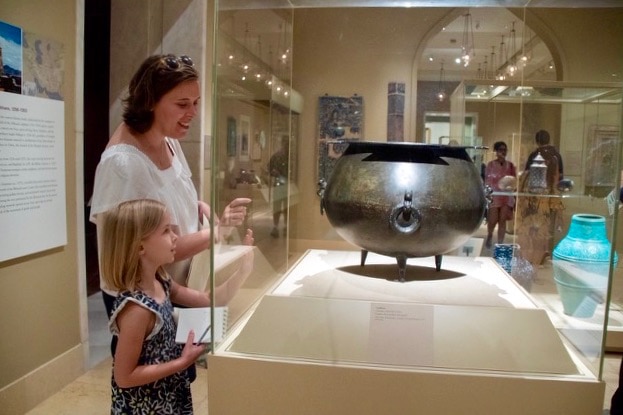 Manhattan NY
$47.50 adults, $37.50 kids 12 and under
Fableandlark.com
Any Harry Potter, Star Wars, or Game of Thrones fans on your Holiday Gift list? If you live in the New York area, or plan to visit, these tours are a must.
Incorporating books, fun activities, handouts, and prizes to illuminate the art, Fable & Lark offers interactive, experiential tours at the Metropolitan Museum of Art and Museum of Natural History in New York. For instance, there are tours inspired by great stories such as Harry Potter, Game of Thrones, and many other classic tales.
Additionally, Fable and Lark also offers a scavenger hunt inspired by "Star Wars" as well as an interactive theater tour.