Last Updated on
Manchester has plenty of chain hotels, but only one B&B, and fortunately the Ash Street Inn has much to recommend it. Owned by Rob and Margit Wezwick (since March '15), the 5-bedroom inn, renovated in 2000 to its early 1900's luster, retains its Victorian charm, and is located two short blocks from the Currier Museum. Margit, a cell biologist PhD who grew up in a family-run Guest House in Germany, and Rob, a high-tech guy with a degree in Culinary Arts, provide a delicious, anticipatory and appealing guest experience.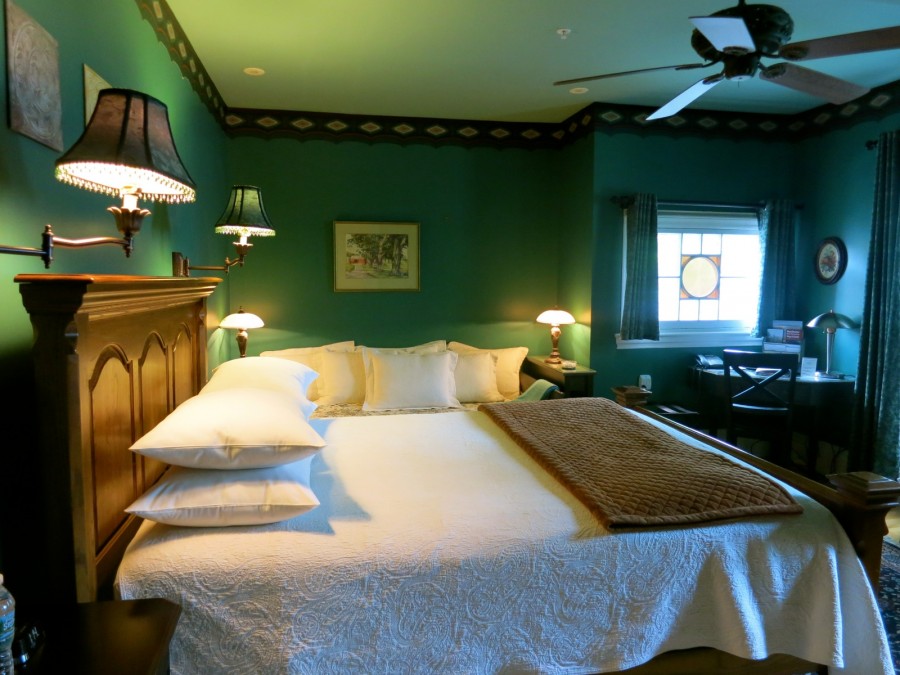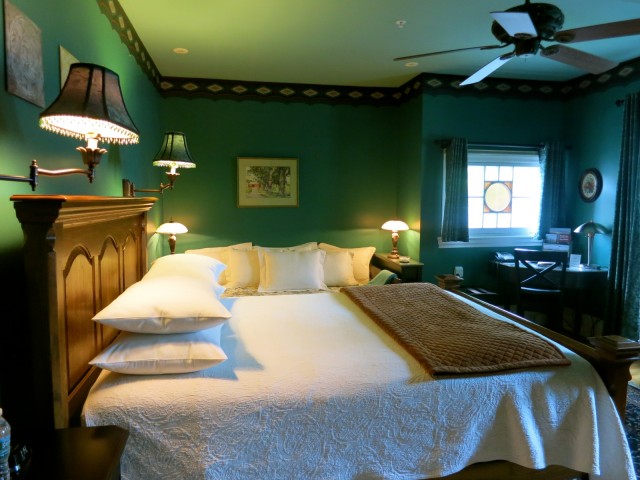 Original stained glass graces most windows, and décor in each room varies, though all are absolutely lovely. Room 206 upstairs sports forest green walls, an Oriental rug covering a polished hard wood floor, both a Queen and Day Bed, ample lighting and a sense of elegance. And the best part – especially for business travelers who prefer a "home-like" stay – there are many electrical outlets, including two right on the bedside table – very unusual for a B&B. Other rooms feature fireplaces and four poster beds.
Adorable bathrooms are stocked with everything you'll ever need, thanks to guest-house savvy Margit. You'll find thirsty Turkish towels, toothpaste, Advil, Tylenol, makeup remover pads, and even an iron, laundry bags and a lint roller.
Breakfast at Ash Street Inn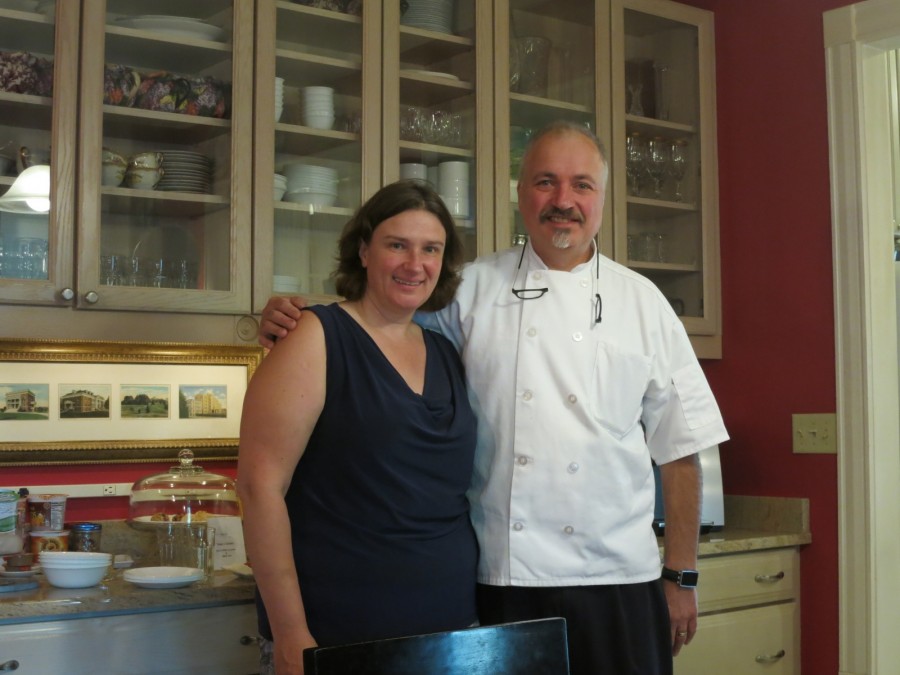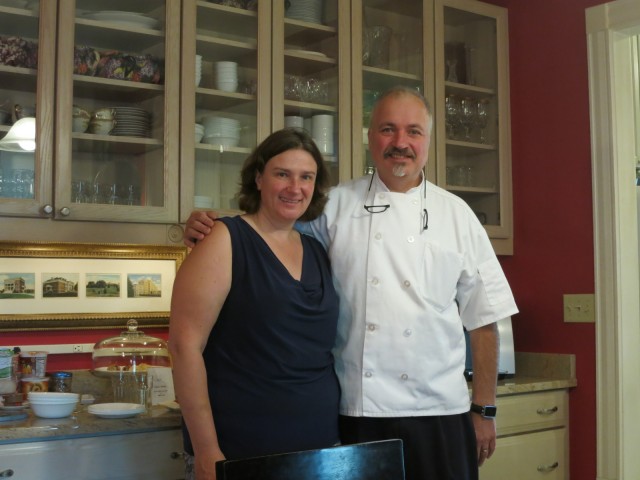 Rob and Margit imbue the place with warmth and proficiency – a tough combination to pull off in this biz. You can watch Rob, through a windowed wall between the dining room and kitchen, in his chef's whites, whipping up great omelets, French Toast or whatever you'd like, for breakfast. Each afternoon, you'll find him baking treats for guests returning to the inn.
Just the Facts
Room rates from $159-$229 per night include gourmet made to order breakfast, snacks and soft-drinks during the day.